Showing 871-900 of 7,462 entries

Vitamin C Deficiency
Collection by
Blender2Dota
Kunkka, relaxed, contemplative, reading poetry, drinking salt water and sometimes hallucinating. Admiral of the fleet, and respecter of children and women folk. Gentile.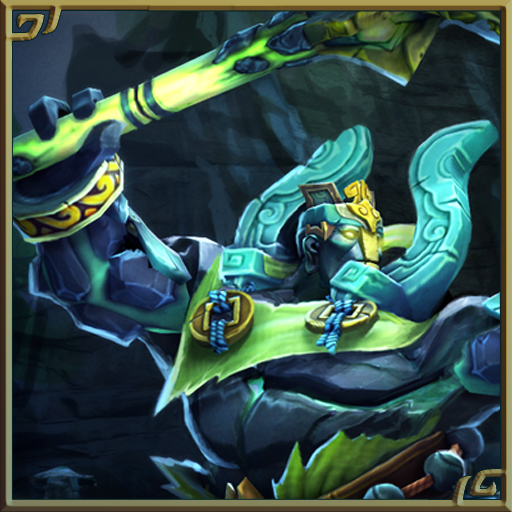 Vanquishing demons general armor
Collection by
K-Pax
Earth spirit brings annihilation of demons when him Equipment on the vanquishing demons general armor This set is for spring2014 .hope you like it. If you are chinese .you can watch the video on youku http://v.youku.com/v_show/id_XNjYxNTkzMDk2.ht...

The Nether Grandmaster Robes SET - PUGNA
Collection by
Bisho Bola -Esp-
I'm back, and I want to do through the big door with 2 Full sets , pugna and Sand king, and A SWORD for Skeleton KING! Not only that, with cool image presentations and videos! Thx to Patrodilo who worked with me in Sand king And THX to Workshop art...

Akasha's Lustful Ambition
Collection by
Futush
Royal attire acquired during Akasha's enslavement to the Eccelsiast-King of Elze. Akasha still keeps it around in case she feels the need to wear something slightly more formal...slightly.

Teardrops of Elemental Ice - Phantom Lancer set
Collection by
motenai
The Teardrops of Elemental Ice are gemstones with immense power hidden in the frozen lands of Felwinn'd. After succeding on the quest to find all of Teardrops, Azwraith ,the phantom lancer, got the gems mounted into newly forged armor and spear, to be a...


Styles of the Unending Battle
Collection by
Yi
An ancient collection of styles worn by the women of the Unending Battle. To be continued...

Father of the Forest
Collection by
Belkun
Amongst certain peoples of the holy woods The prophet is know simply as the Father of the Forest, a verdant father who tends to those who live in harmony with nature. The Father of the Forest set contains the following items: Wrist-guards of the F...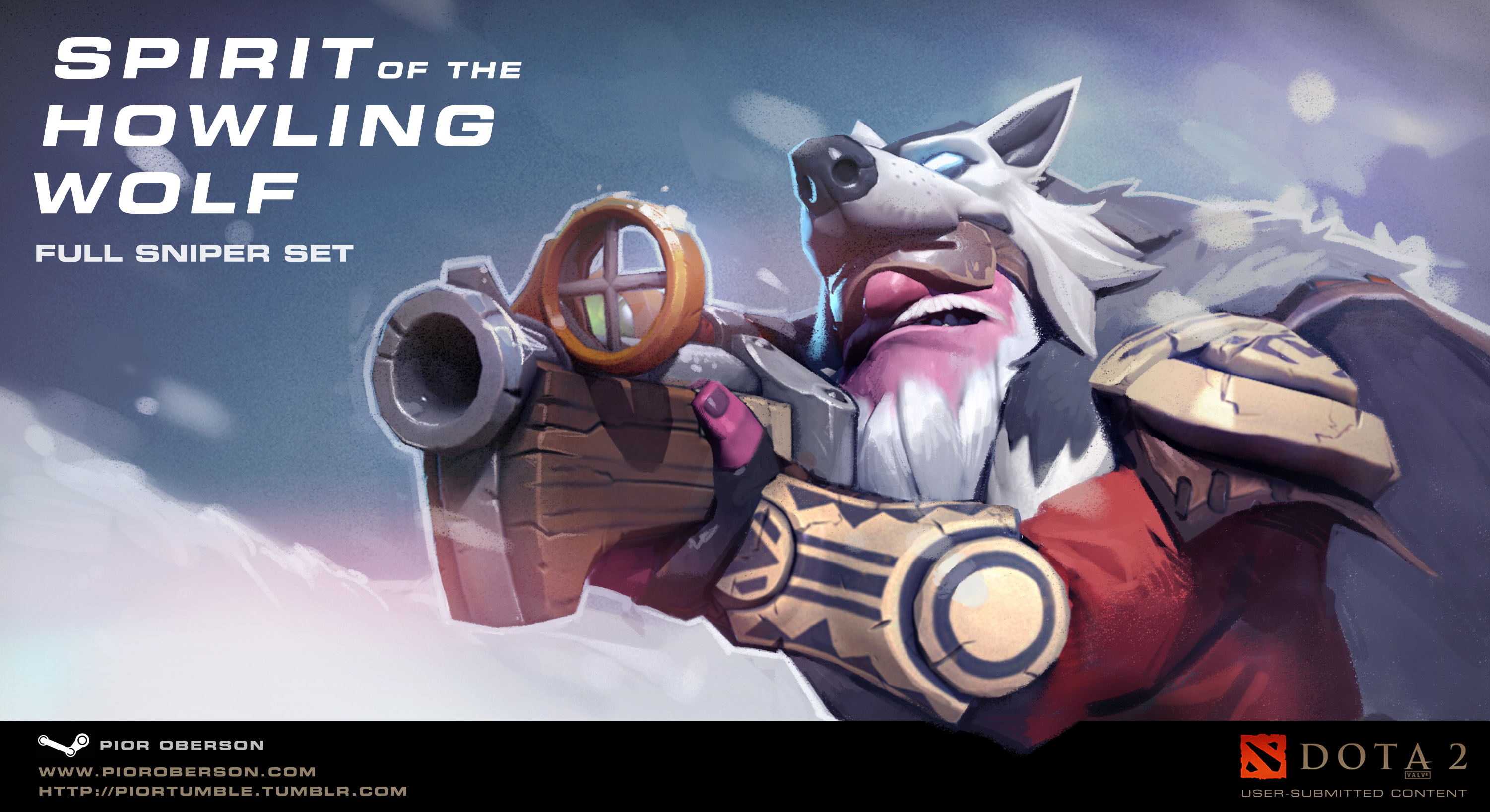 Spirit Of The Howling Wolf - Bright set
Collection by
Pior
Individual items : http://steamcommunity.com/id/pioroberson/myworkshopfiles/?appid=570 Bright set : http://steamcommunity.com/sharedfiles/filedetails/?id=194748774 Dark set : http://steamcommunity.com/sharedfiles/filedetails/?id=194746401 A Sniper...

Alchemic Alloys of the Alliance
Collection by
mrpresident
A seven piece set for Alchemist, and for team Alliance!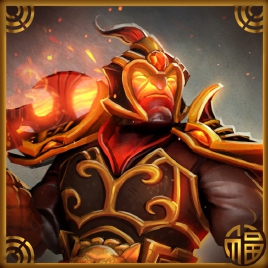 EMBER SPIRIT: FLAMES OF PROSPERITY
Collection by
Boonta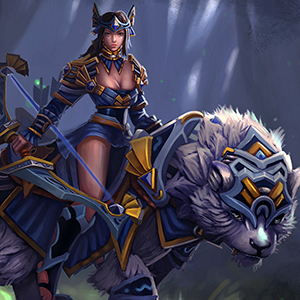 Dawn of the Moon
Collection by
HeeJae
Dawn of the Moon

Legacy of Forge Master
Collection by
HyrX
Legacy of Forge Master . Magnataur Set. Hey guys,This is our new work.If you liked ,pls give it a thumbs up.thanks :) This is our facebook : http://www.facebook.com/Forgecore Youtube: https://www.youtube.com/watch?v=94j8tge49C4&feature=youtu.be ...

The Dark Lotus Bundle
Collection by
Vayne
www.thedarklotus.com

Bloodstone Blades
Collection by
andyk125
Bloodstone Blades These blades are made from the pieces of the diffrent bloodstones bloodseeker has collected by killing his enemies. There are two diffrent blades, join them together and there will be a force never seen before. These items are m...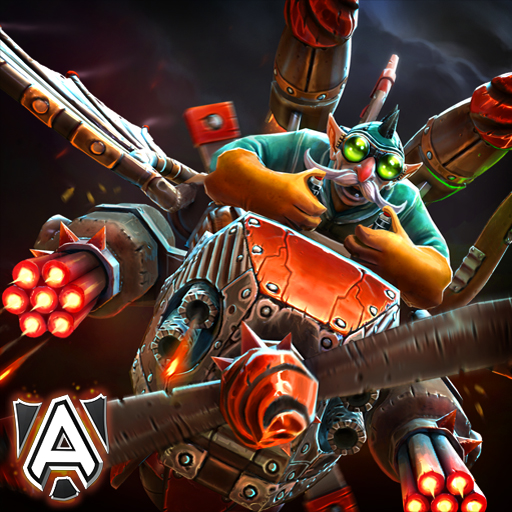 Sky-High Warship
Collection by
Nannou
Alliances new Gyrocopter set! comes with custom icons and alternate styles for head, propeller and bomb.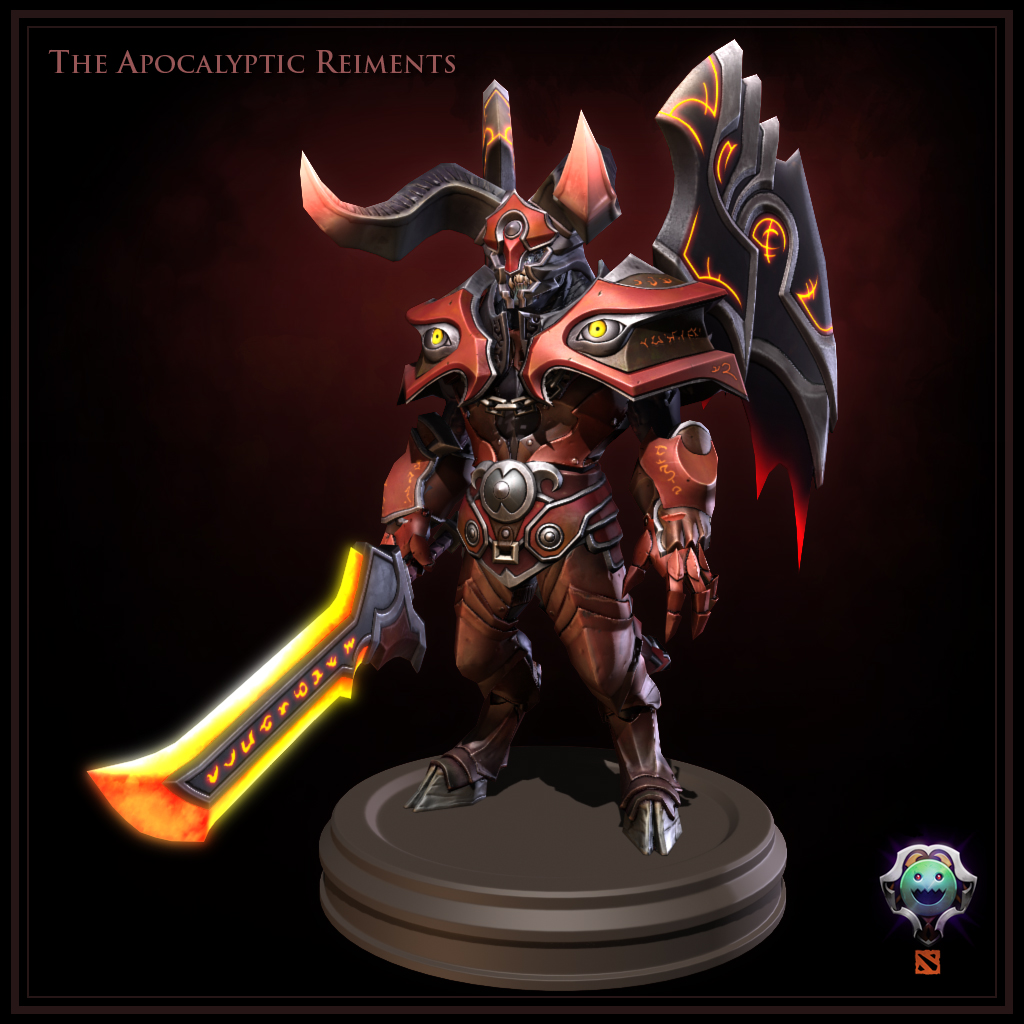 The Apocalyptic Reiments
Collection by
Jacque Choi
This is my entry for the DOTA 2 contest held over at Polycount. The main inspiration for this design was to create a unique silhouette by pushing some demonic elements, while maintaining various motifs (such as the Yellow Eyes, Runes, Horns etc), while...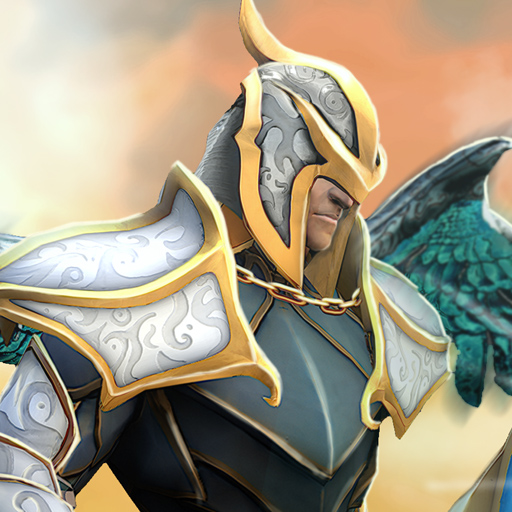 Rune-forged armor
Collection by
Celths
Dragonus was promoted and rewarded with an armor for his actions in favor of the city.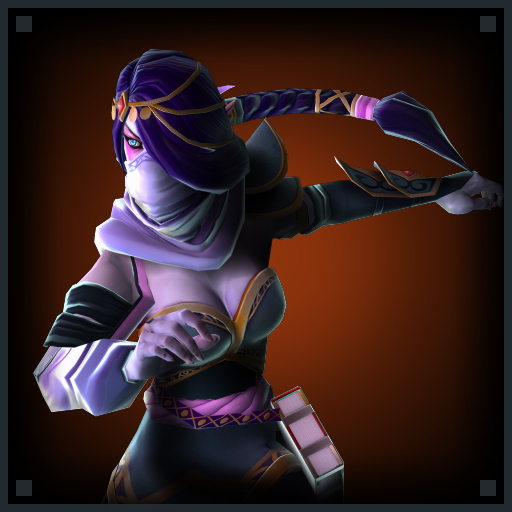 Deadly Nightshade
Collection by
Ze Blu Spy
Attained from a journey, long and far, to collect a piece of knowledge for the Hidden Temple's library, Lanaya stumbles upon a curious collection of garbs meant for a skilled assassin such as herself. The accompanying scrolls tell of three "shades", or go...

FrozenYoroi Warrior
Collection by
EasRay
The set for CANADOTA The Frozen Cup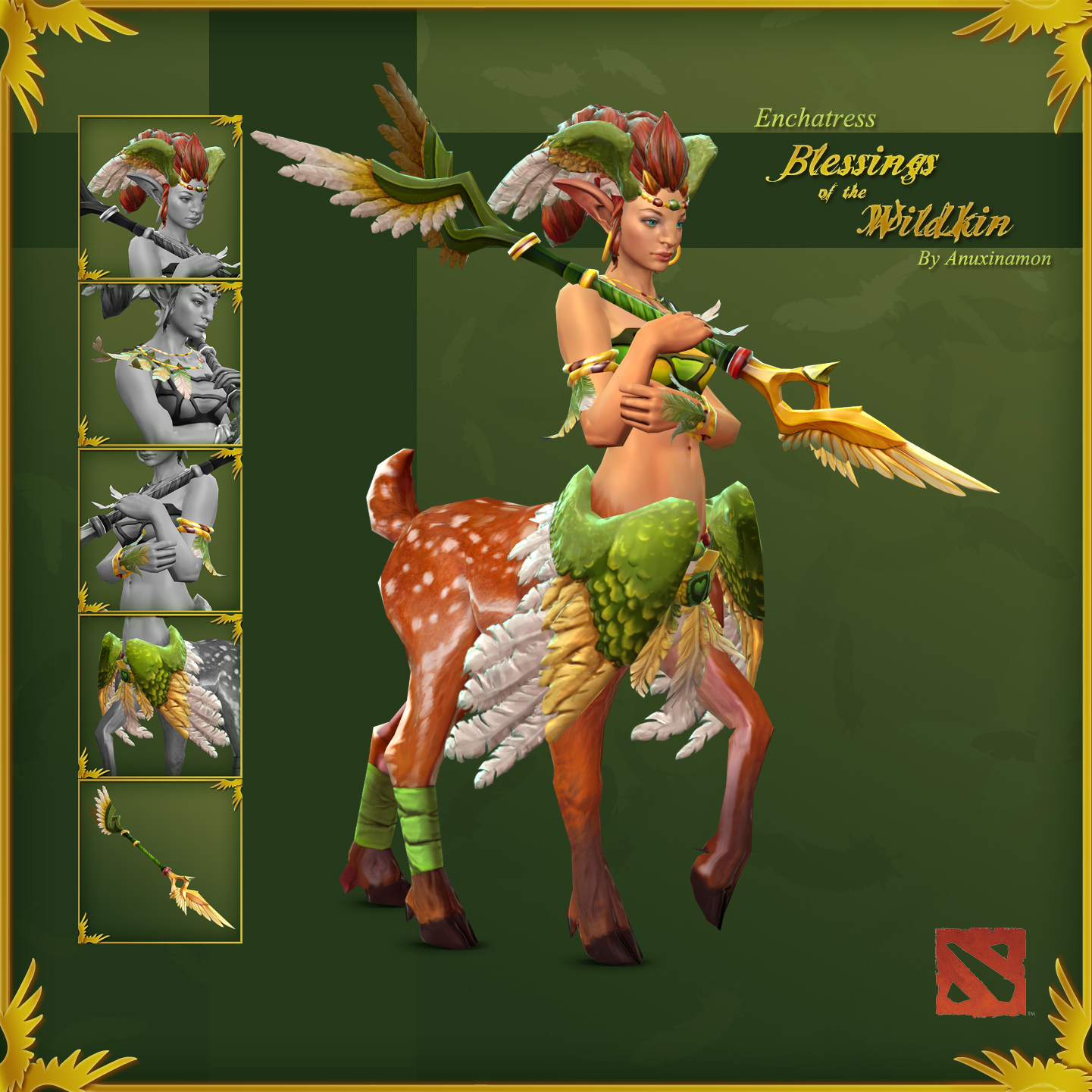 Blessings of the Wildkin
Collection by
Anuxi ♥
UPDATE: Based on feedback from valve and for you guys, I have made a couple of adjustments. First of all, I agreed with many of you who said the wings on the head were too 'heavy' so I shrunk them down a bit. The other changes were to make sure the wings ...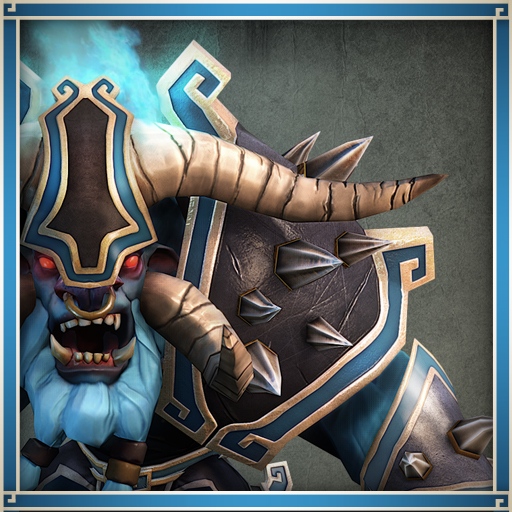 Imperial Crusher - Spirit Breaker set
Collection by
thegdstudio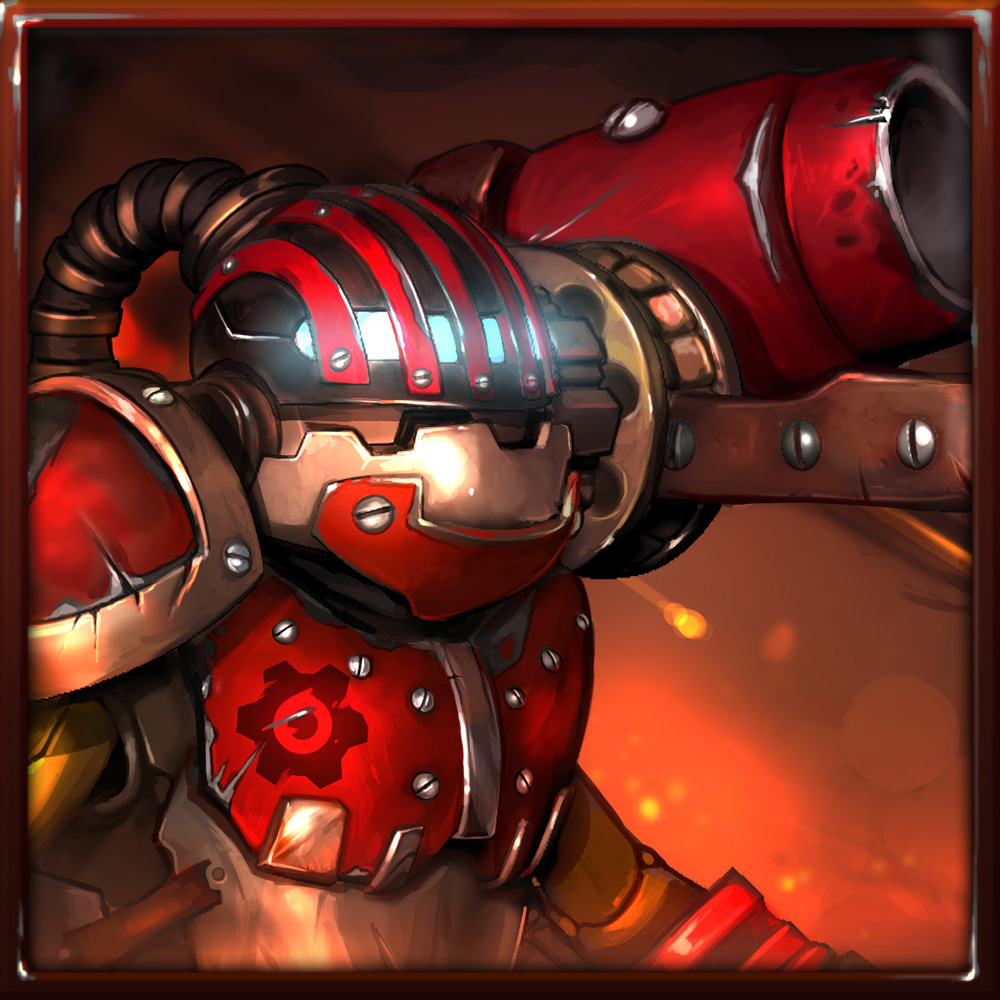 ForgeWarrior
Collection by
Dr. Robo
hey guys, hope you gonna like my new set for Clockwerk Comes with 2 weapon styles! My channel : http://www.twitch.tv/robomik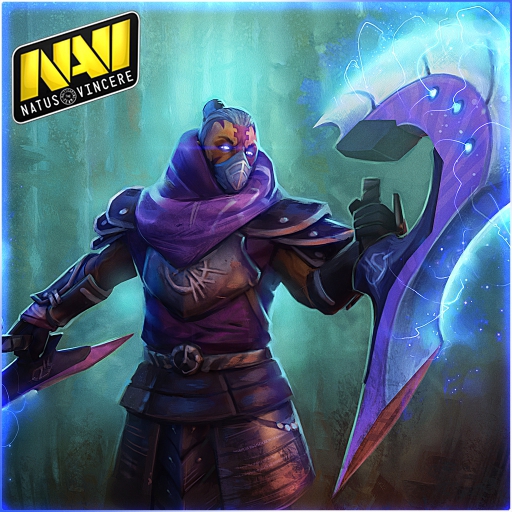 The Witch Hunter
Collection by
Natus Vincere
The Witch Hunter - Anti-Mage set by Natus Vincere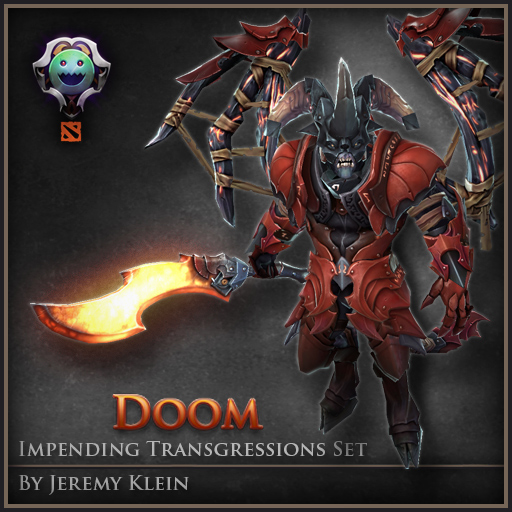 Doom Impending Transgressions Set
Collection by
Jeremy Klein
A Doom item set I did for the polycount DOTA 2 contest. The Helm, Shoulders, Belt and Weapon were made for the Contest. Here is my Polycount thread: http://www.polycount.com/forum/showthread.php?t=107518 The Wings, Tail and Arms were made after the c...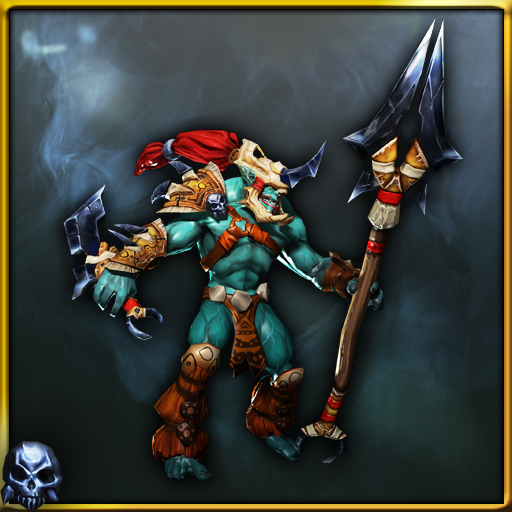 Obsidian Claw of the Jaguar
Collection by
Bisho Bola -Esp-
Obsidian claw of the jaguar SET -Awesome fitting lore here - I learned so many things doing this set, I'm very proud of the resutt Special thanks to d2g anons, helped A LOT with their feedback. without them this spear would be pink colored righ...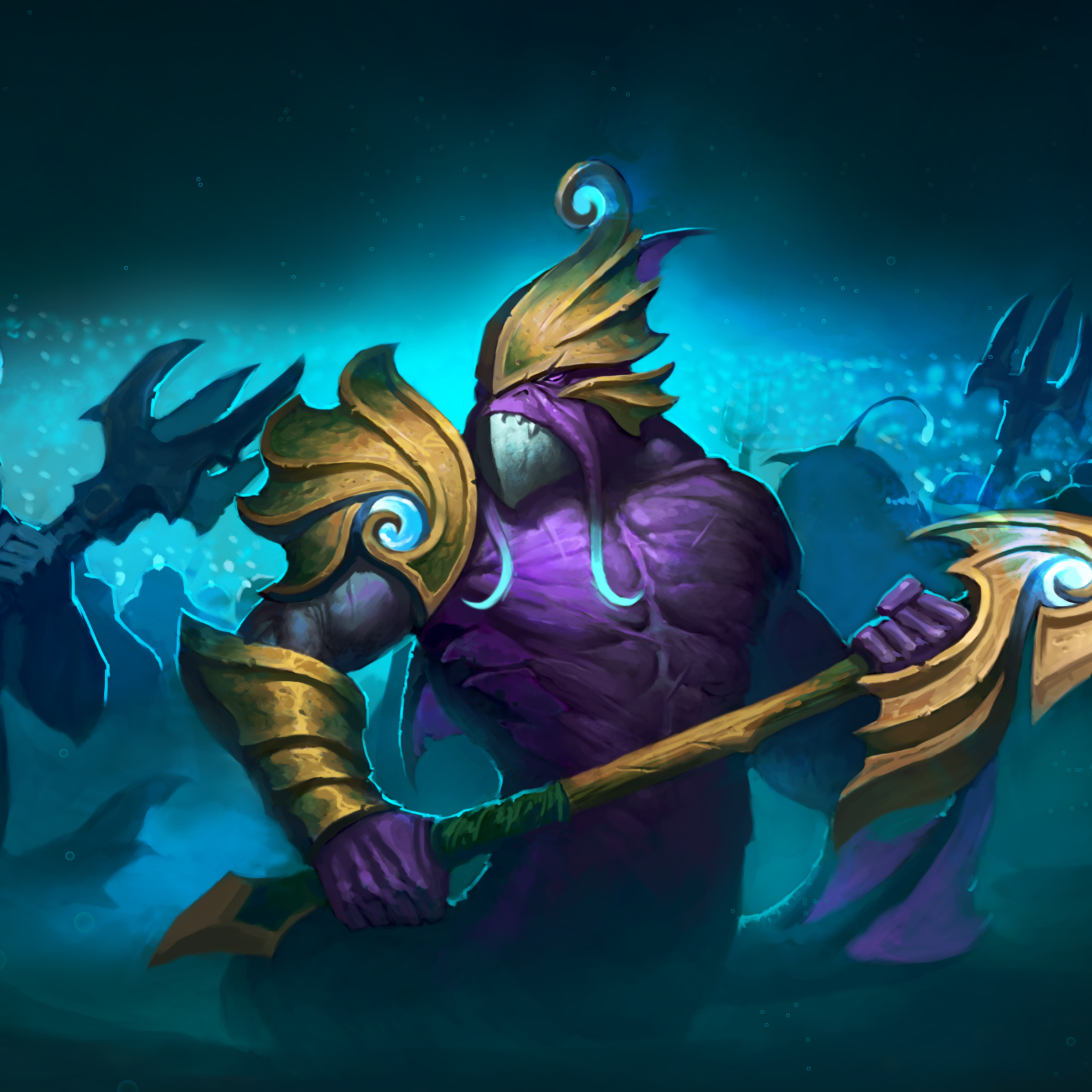 Blue Vortex Set
Collection by
Sebastian
Slardar Armor set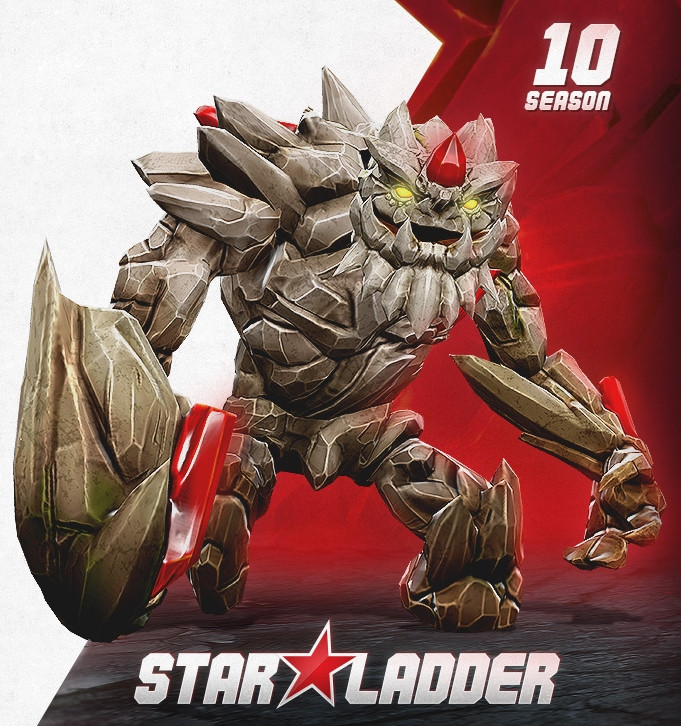 Scarlet Quarry
Collection by
Vermilion Wlad
Set for the Starladder X tournament. You can also follow me on http://www.twitch.tv/vladimir_the_implyer to watch item creation broadcasts and https://twitter.com/vermilionWlad to follow the updates! And you can check out the concept art and wip pic...

Equipment Of The Supreme General
Collection by
down_limit
These items were created in partnership with MOB5TER, who receives a portion of every purchase.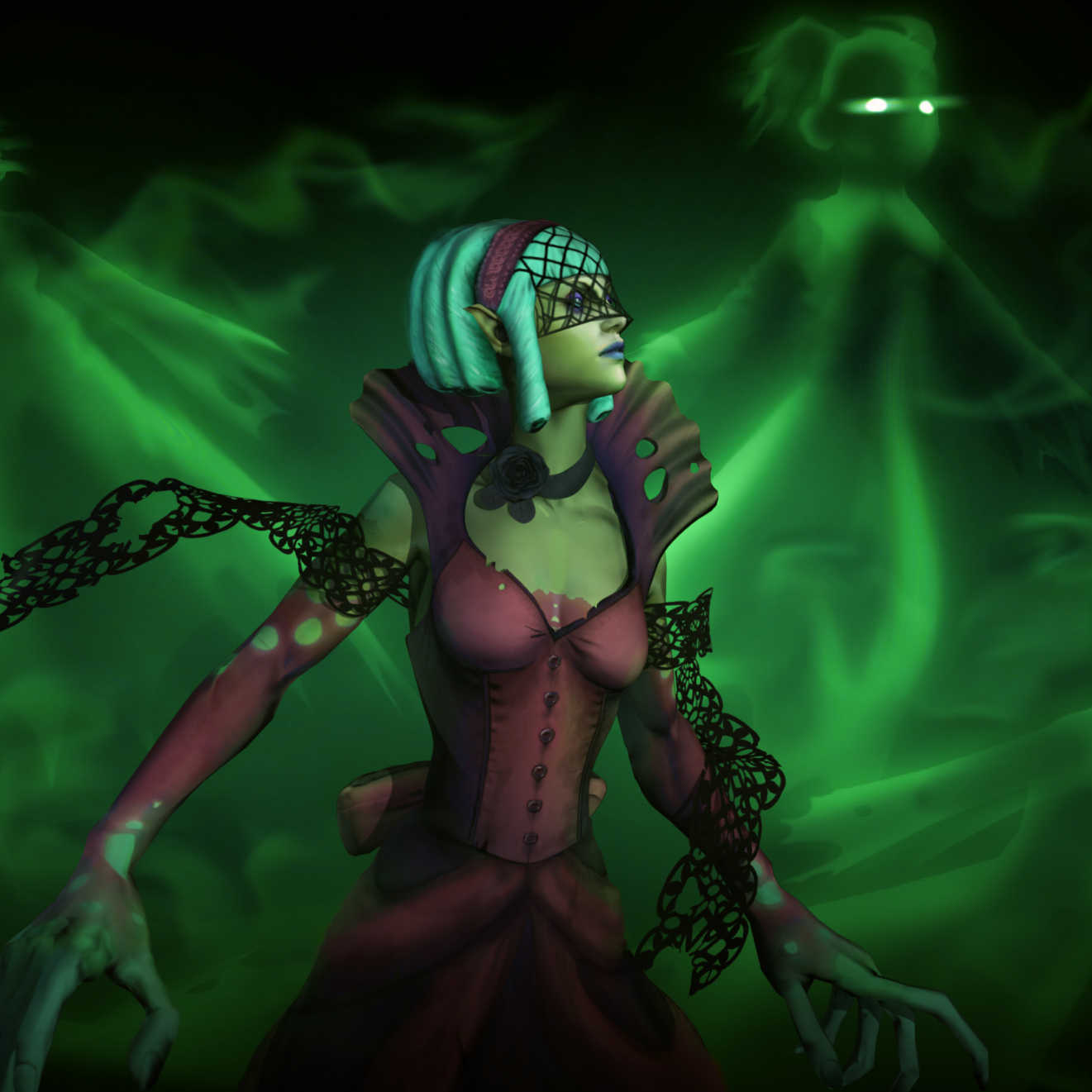 The Mourning Mother
Collection by
takki ฏ๎๎๎๎๎๎๎
A funural set for Death prophet complete with creepy child ghosts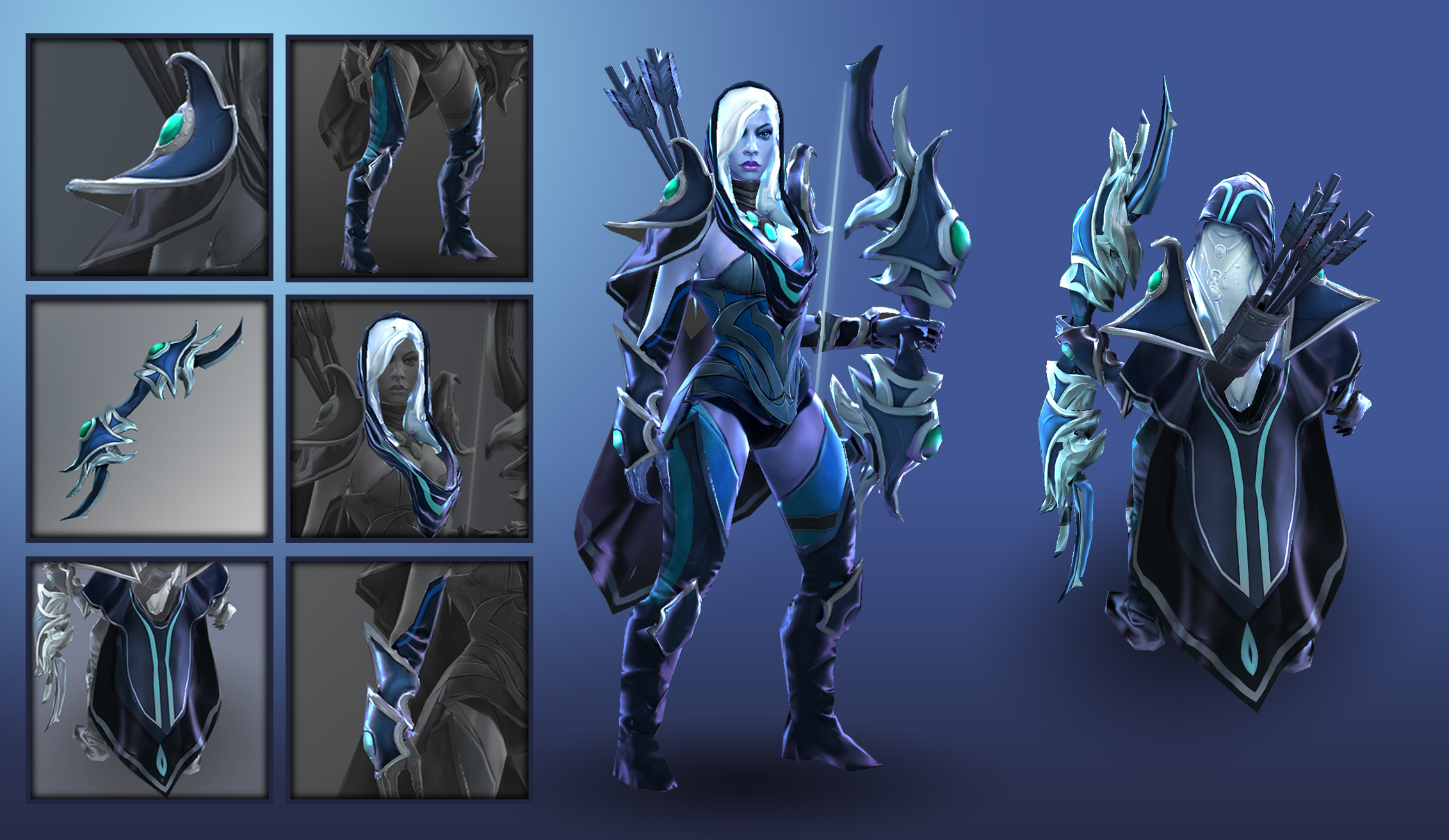 Jewel of the Forest
Collection by
Analtron