Showing 841-870 of 7,703 entries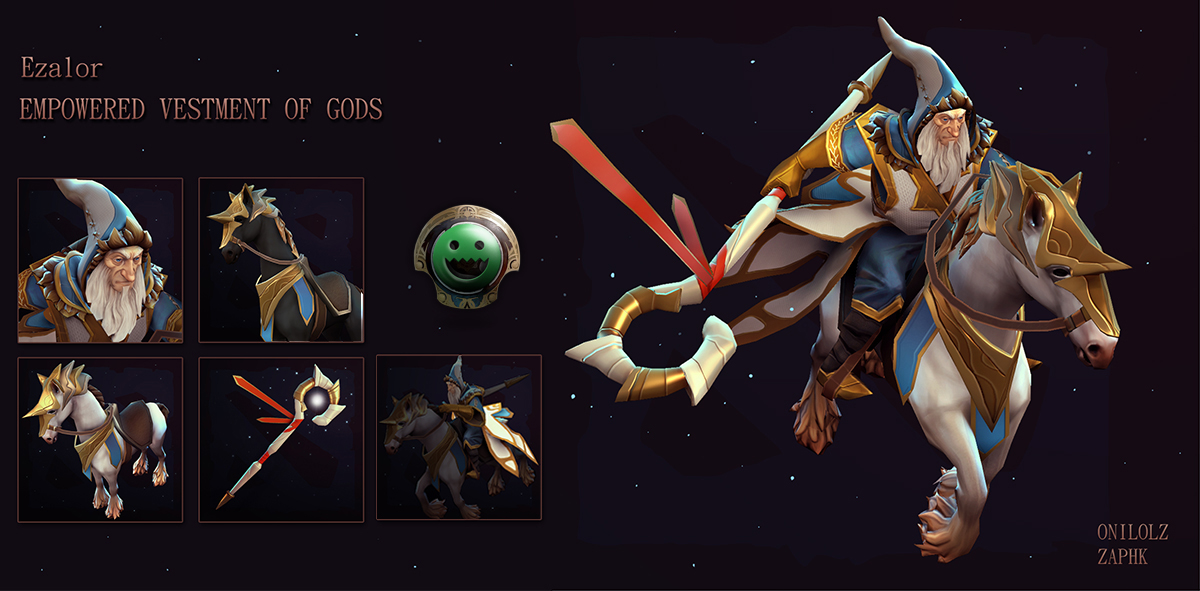 Empowered Vestment of Gods
Collection by
OniLolz
In the darkest shadows of chaos, a light rips the darkness with great power and mastery on a pale horse. Empowered by Radiance, feared by darkness. The light will prevail.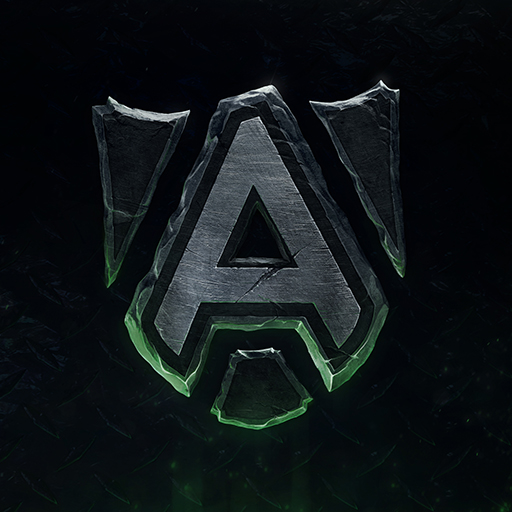 Alliance Bundle
Collection by
Graff
Includes 2-styled HUD and 2-styled loading screen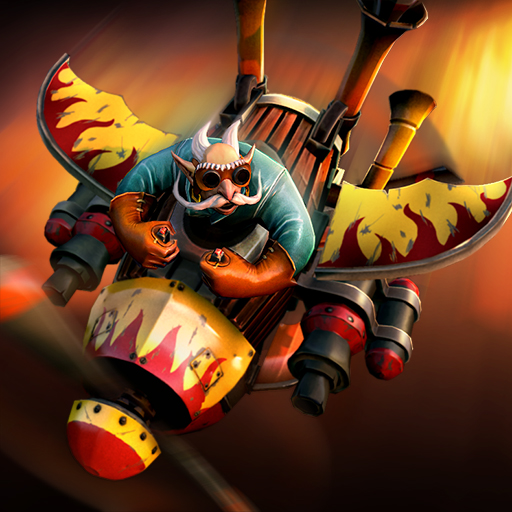 The Brass Bird
Collection by
Hawkseye
Set of 5 items for Gyrocopter.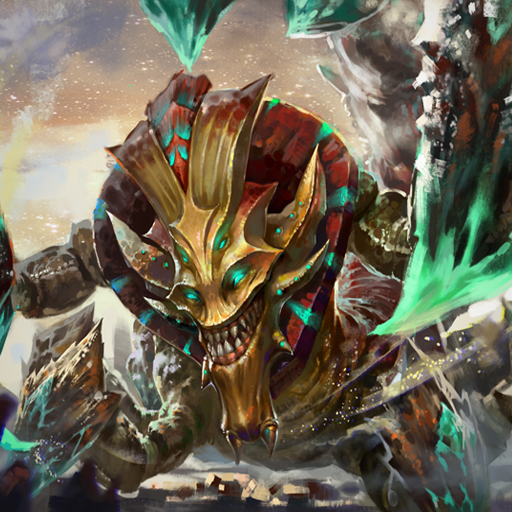 Sand King Set: Soul Ripper
Collection by
Emperor
Grinding in sand for thousands of years, surface of the Sand King has gradually evolved into the Soul Crystal. Given the ability to absorb soul of others, Sand King will minced your soul and use it to release powerful force!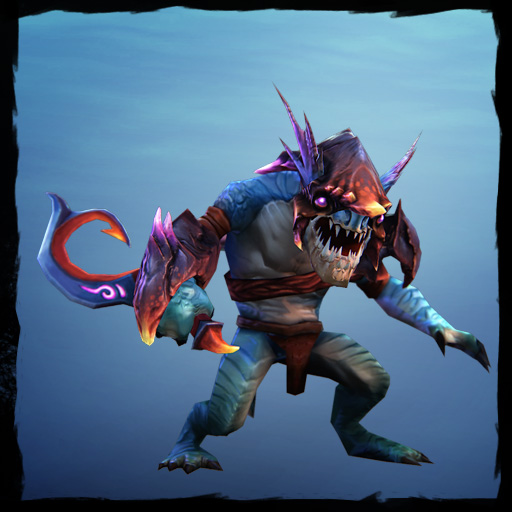 Trenchstalker Set
Collection by
Don Don
Slark has been through the roughest waters in the sea, and now he's come out of the deepest trenches equipped to be more fierce and fearsome than ever before.

The Summit 2 Bundle
Collection by
Puffin [Red Ribbon]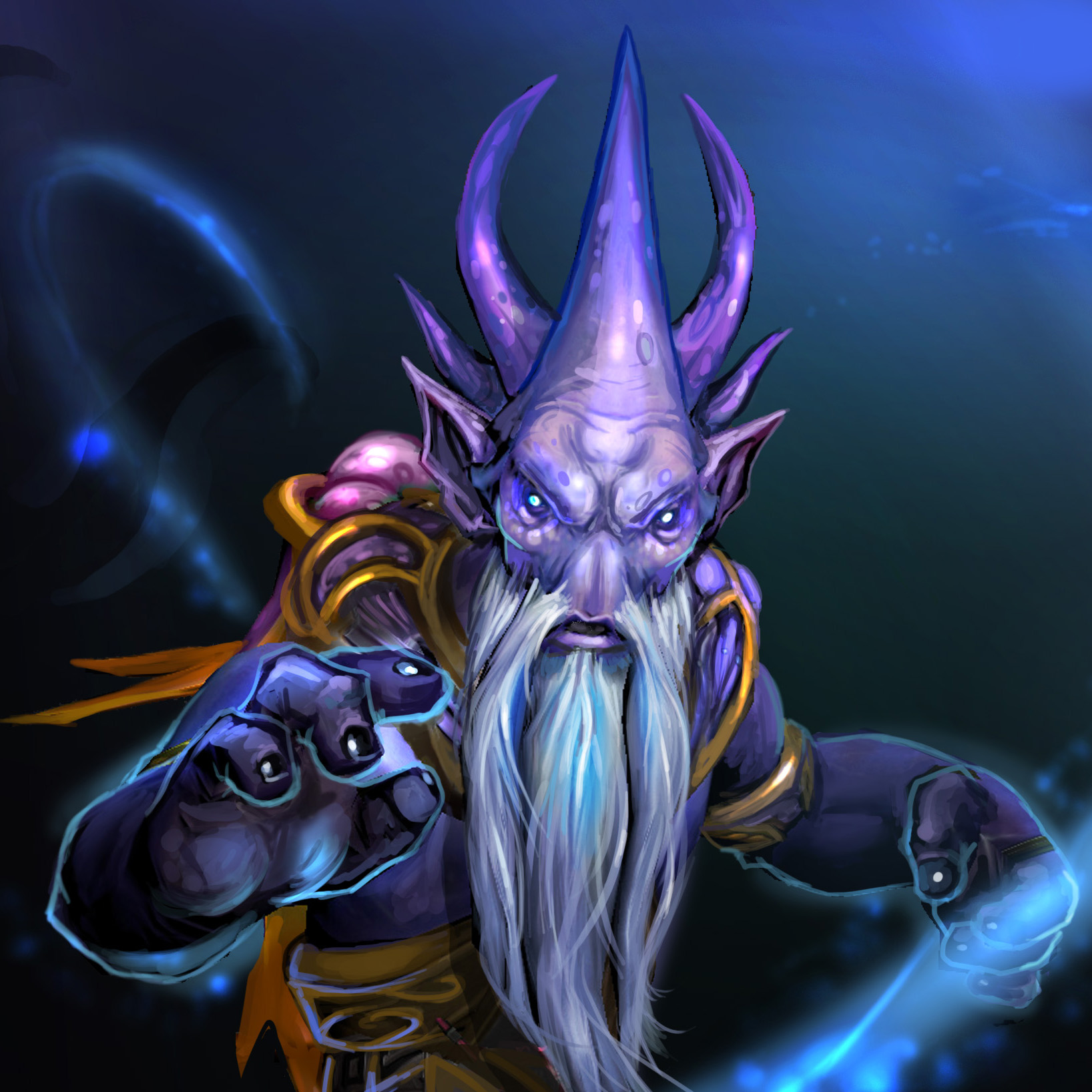 Aqwanderer
Collection by
Crowntail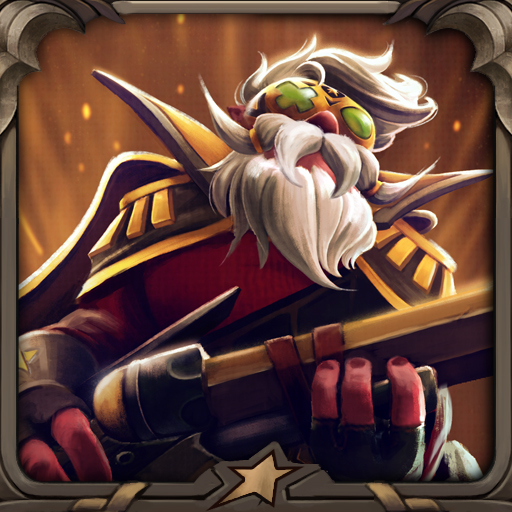 Dreamleague Season 2 Bundle
Collection by
Zaphk
DreamLeague Sniper set + Guardian Angel HUD bundle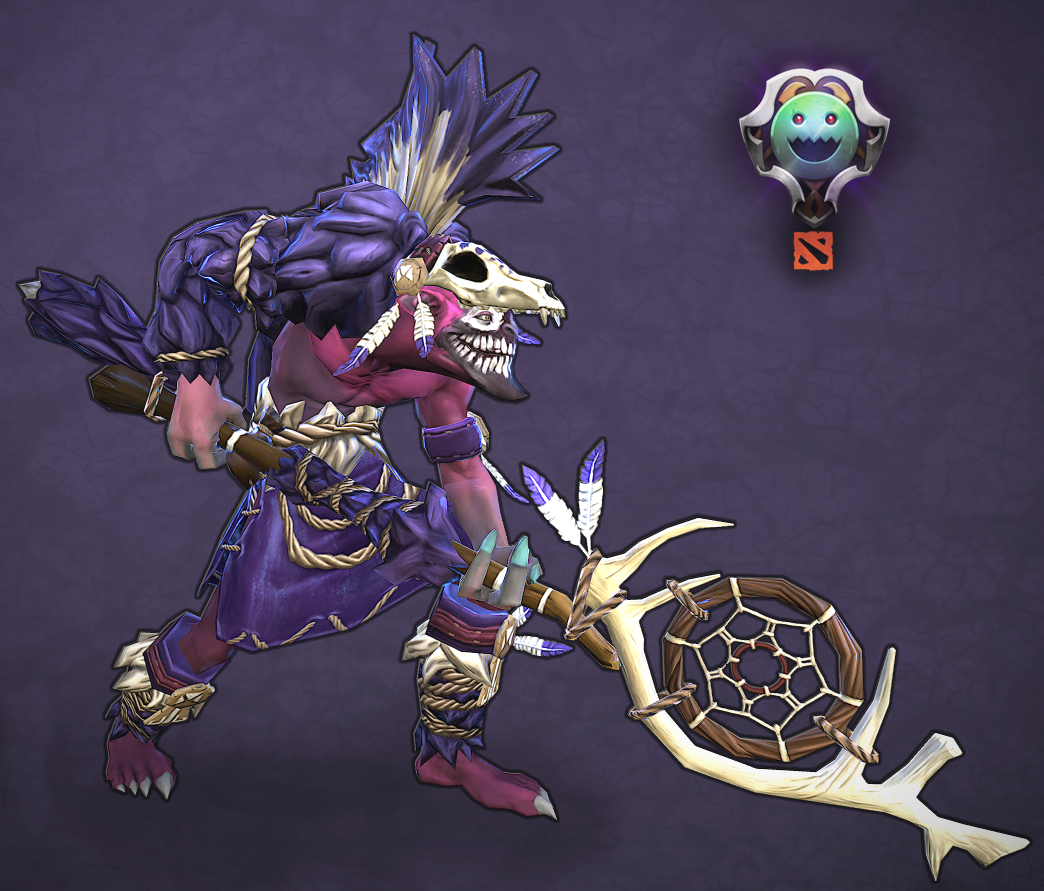 Ancestral Trappings
Collection by
Willypup
The Ancestral Trappings are a 5 piece set created for the DOTA2 Polycount competition. The Ancestral Trappings are powerful artifacts passed down from generation to generation. Only the most worthy of the Dezun Order will ever have the honor to wear it...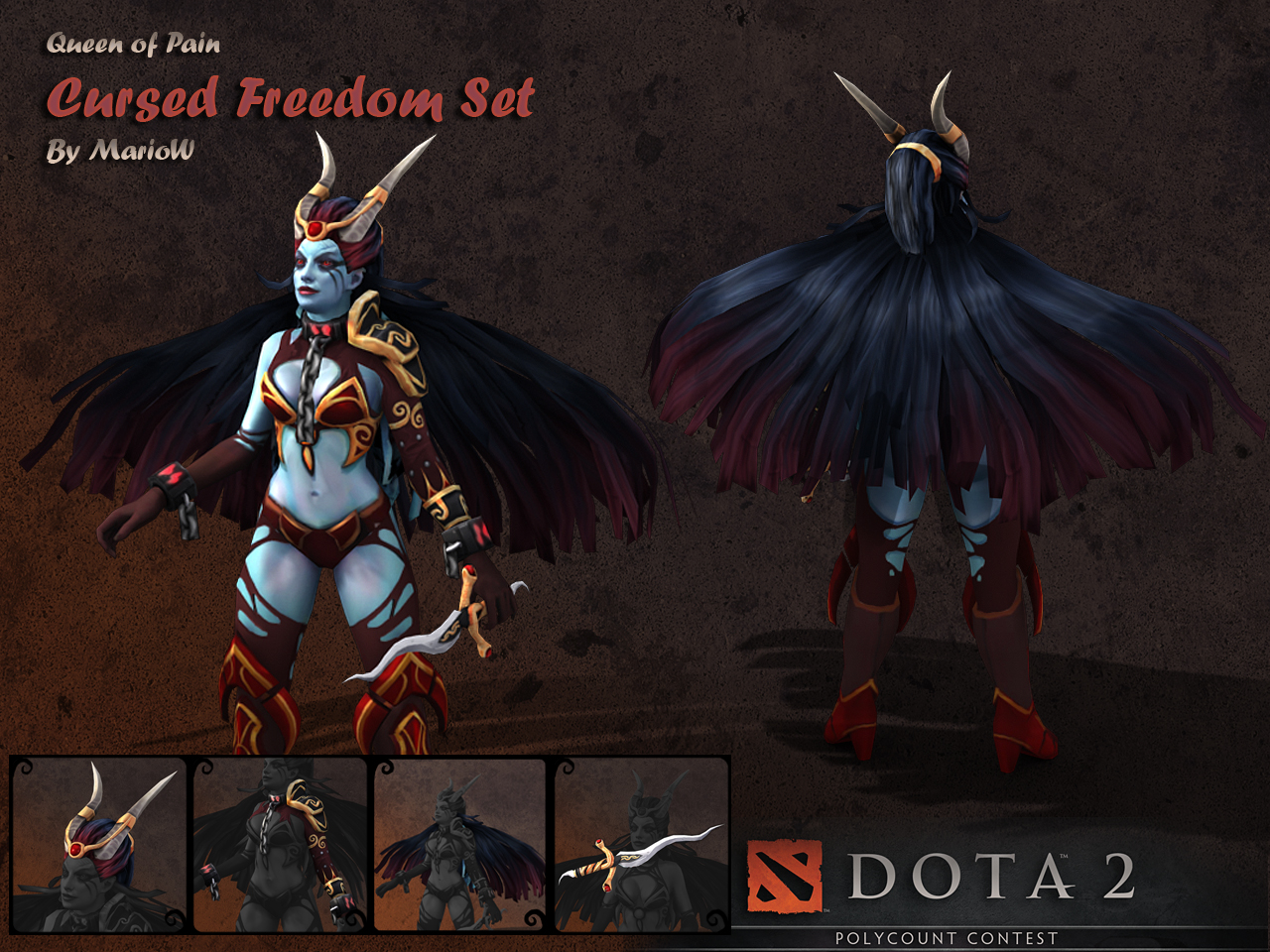 Cursed Freedom Set
Collection by
mariowiechec
This item was created for the Polycount contest. The w.i.p thread for this item, and the other items in this collection can be viewed here: http://www.polycount.com/forum/showthread.php?t=108240 This Set represents what the Queen of Pain wore the nig...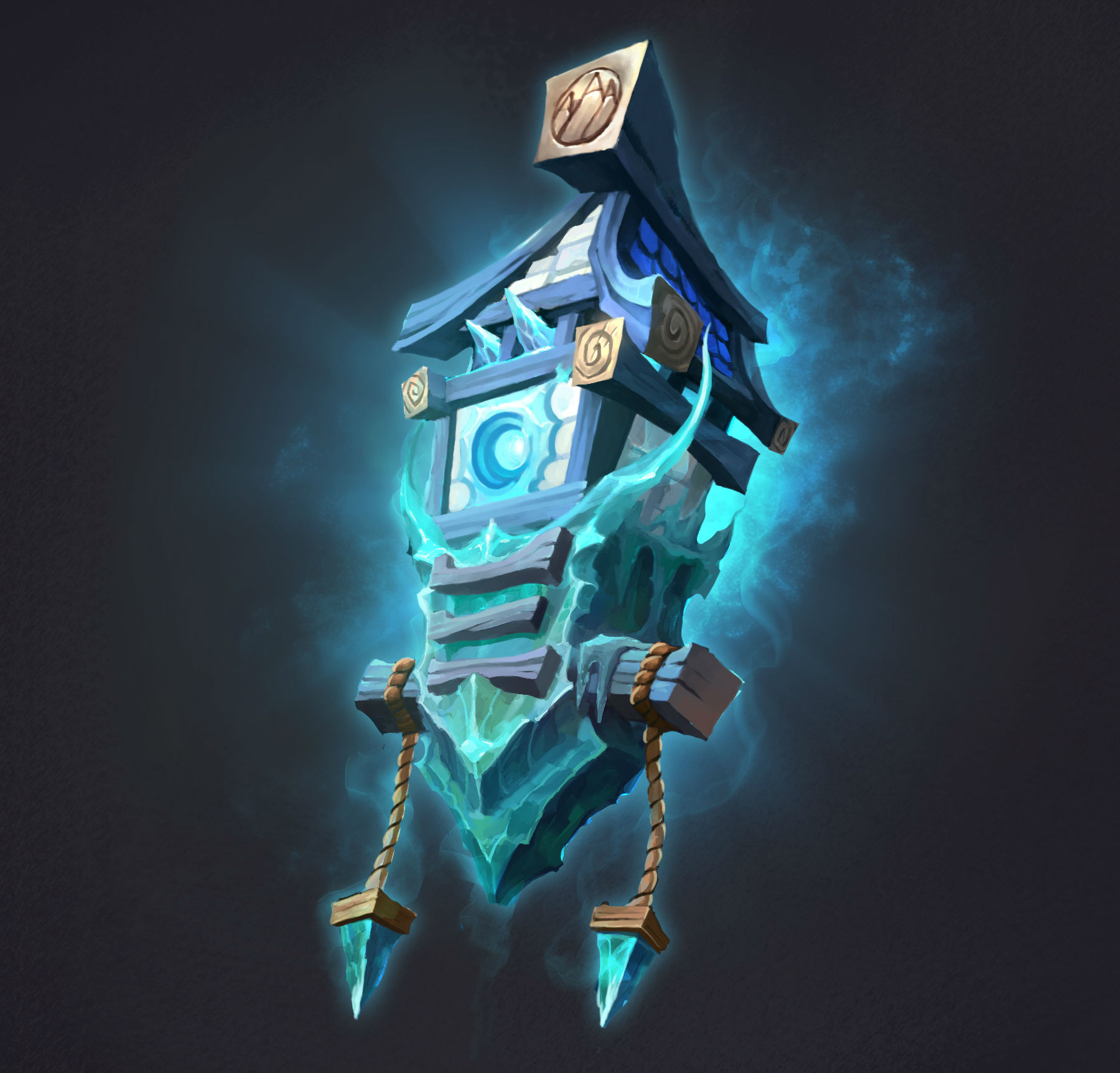 The Summit 3 Chest - Treasure of the Frigid Beyond
Collection by
BTS Observer
These frozen treasures were uncovered by a Keen expedition into the most frigid of passes of the Peaks of Nishai, stowed away in the cellar of an empty inn. The trailblazers had searched for just such riches as these, bundles of pristine armor forgotten a...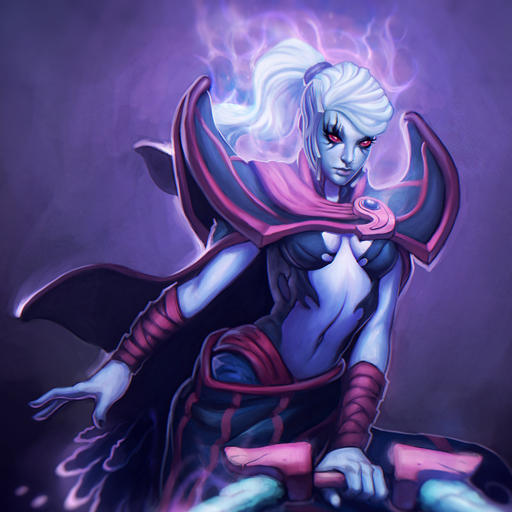 Resentment of Banished Princess
Collection by
Vermilion Wlad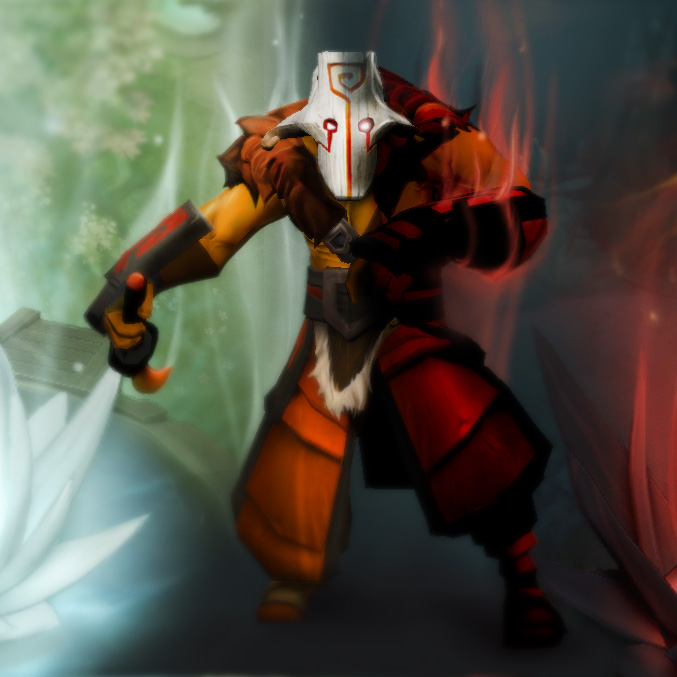 Arbiter's Artifacts
Collection by
Crowntail
The grand arbiter of the Isle of Masks judges over life, death and the fine line between.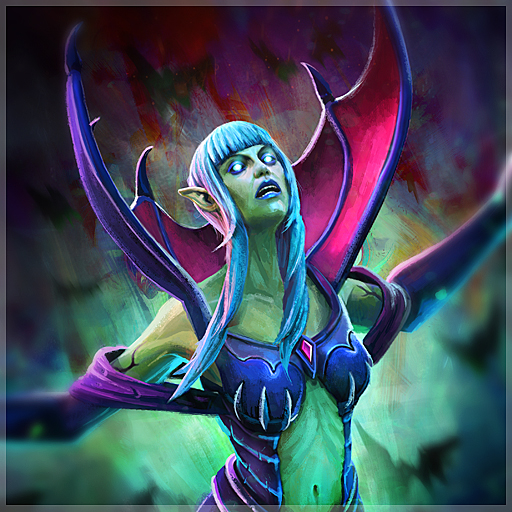 Awakened Thirst
Collection by
Nannou
Awakened Thirst by KEEN WORKSHOP Follow us for upcoming projects and giveaways@ https://twitter.com/KeenWorkshop https://www.facebook.com/pages/Keen-Workshop/1408941276049505 If you have questions or want to collaborate you can reach us at k...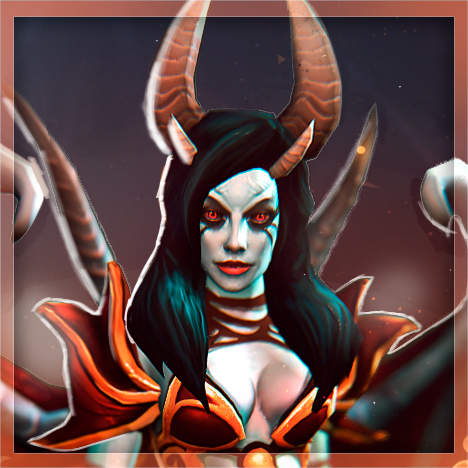 The Demon Consort
Collection by
Cersei Lannister
With unearthly beauty, the mischievous and clever Akasha used to prey upon weak and vulnerable men until she was summoned for a much greater purpose. Follow us on Facebook! -> https://www.facebook.com/Dota2Lannisters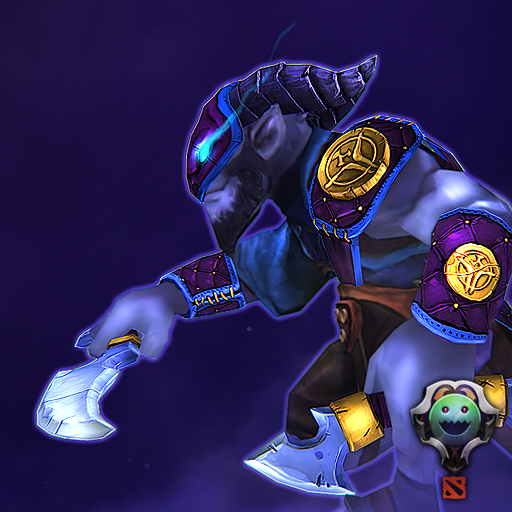 Malevolent Masquerade
Collection by
Bronto ϟ Thunder
Riki's Malevolent Masquerade. My entry for the Dota 2 Polycount Contest. You can see the whole set's work in progress here: http://www.polycount.com/forum/showthread.php?t=106922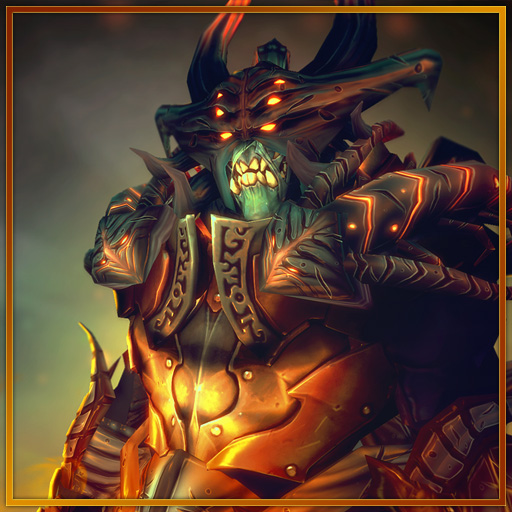 The Ancient Beast
Collection by
ChiZ
Wherever The Ancient Beast wandered, he devoured all life, and left only corruption and ash in his wake. Even his body had become twisted with time, and played host to the very manifestations of his gluttony. Check it out in the Dota Hattery! http://...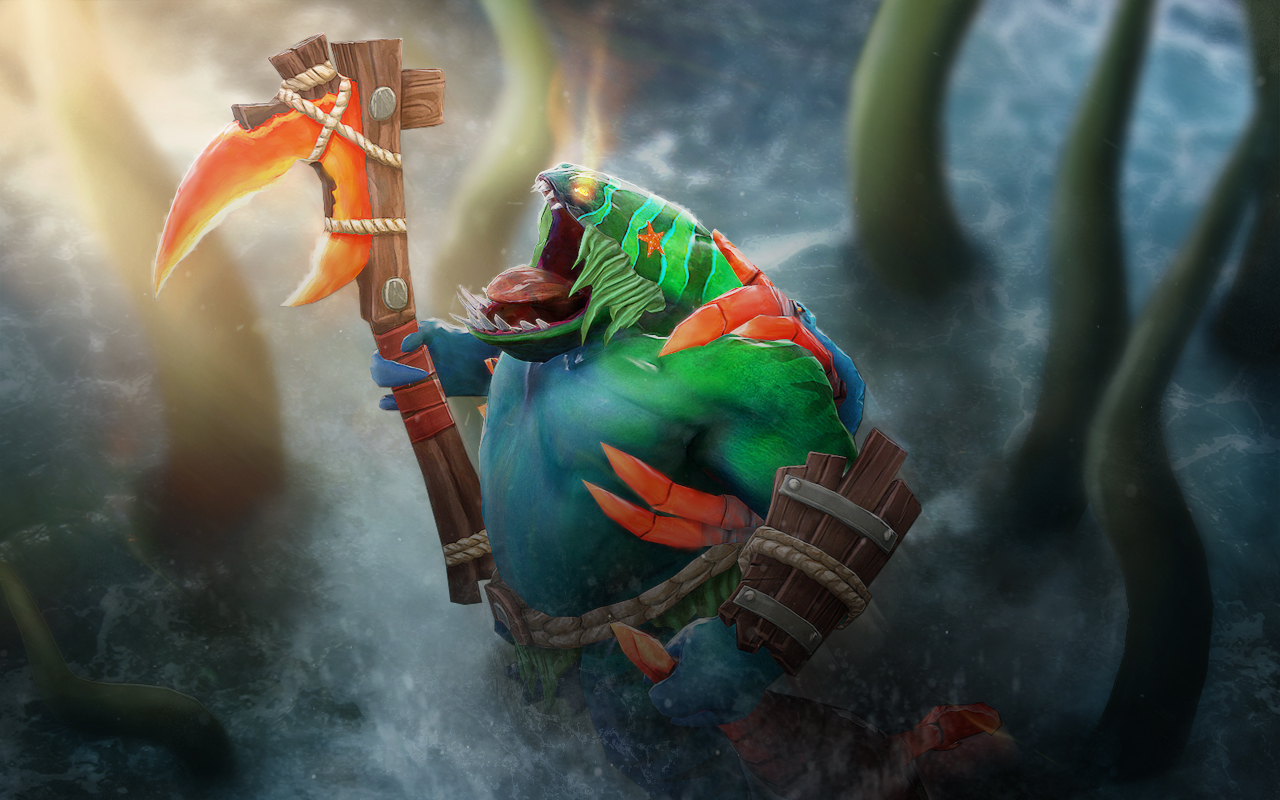 Tidehunter's Scavenger Survival Set
Collection by
Pigga
A true survival set made up of the ship wreckage and crustaceans. DotaCinema featured this set http://www.youtube.com/watch?v=Opidhz3yu0A. Thanks Guys!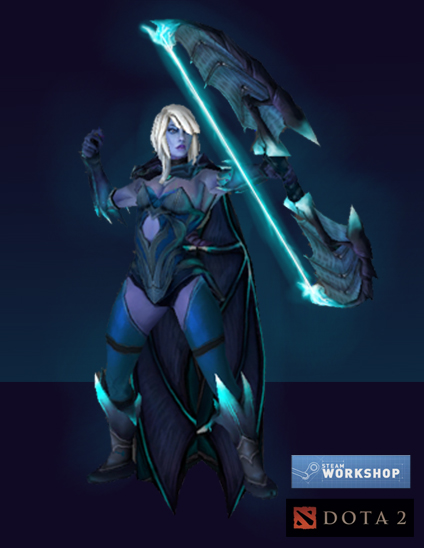 The Remainings of the Ice Drake
Collection by
Nannou
One night during her sleep, one of the strongest creature of this world attacked Traxex's village. The ice drake only came for food, spreading frozen fire all around the land, destroyed several houses of the drow's people. Several days passed, and af...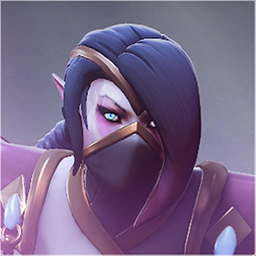 Braided Mysteries
Collection by
Fewes
Set for Templar Assassin!

Twisted Aberration
Collection by
Ўuri
There is a tale that a vile ghoul was once captured and experimented upon by a group of Keen Folk, bolted down, with concoctions being administered directly thorough it's spine, they had hoped to turn it away from its master and bend it's power to their w...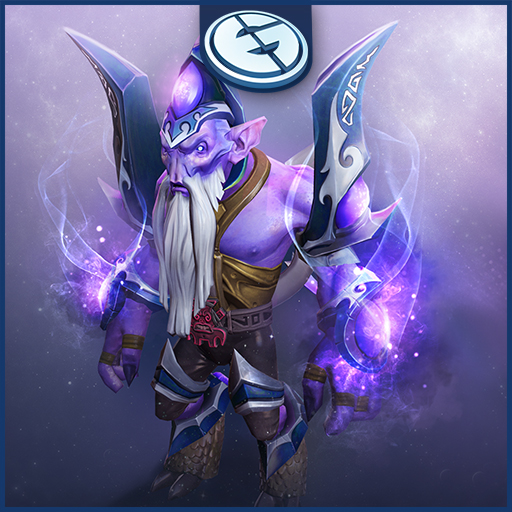 Seer of The Galaxy [EG.Universe]
Collection by
DotaFX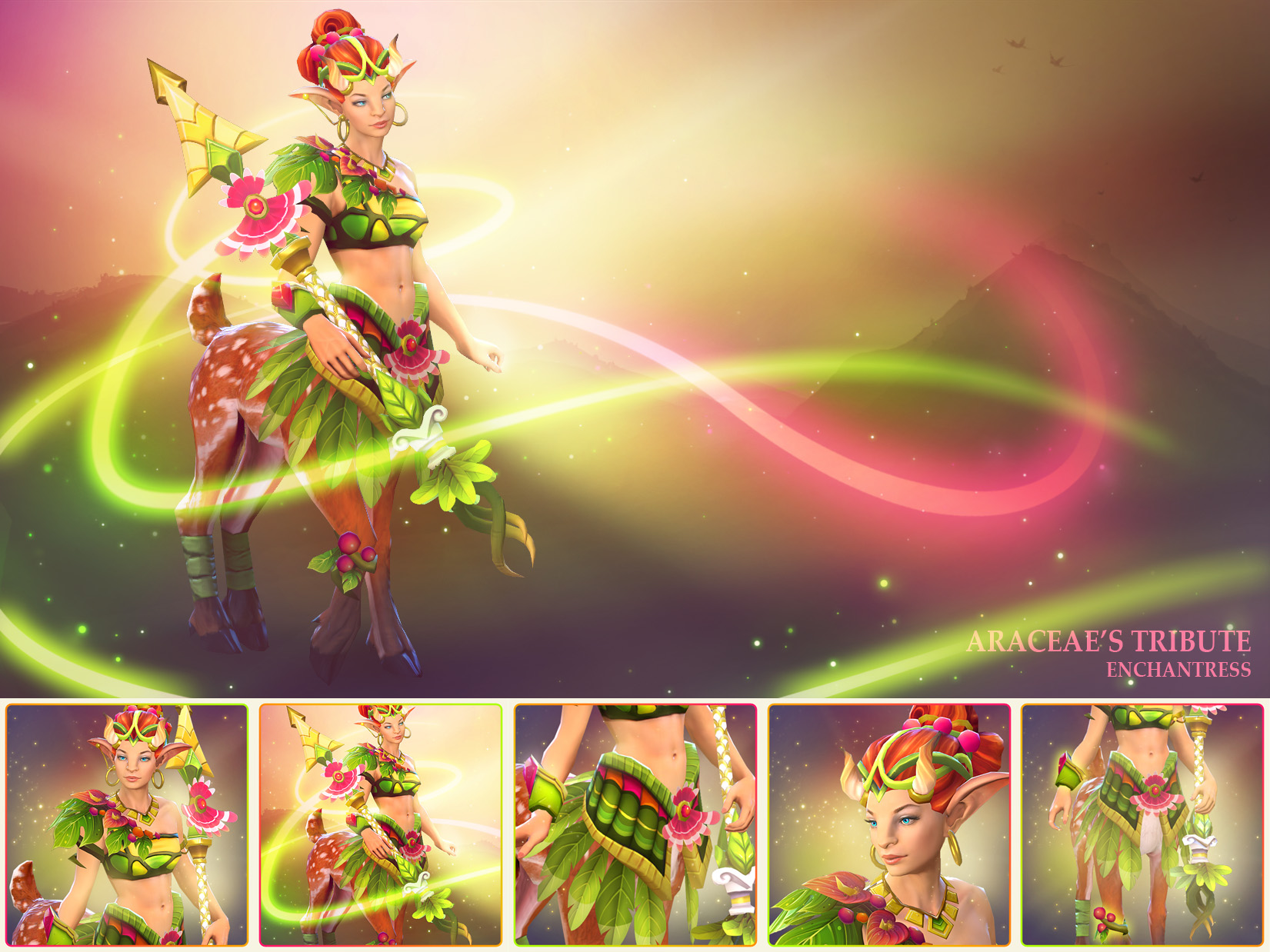 Araceae's Tribute - Enchantress
Collection by
Chemical Alia
Treasures from a faraway island. I made these items at the Workshop Contributer booth at The International 3. Other participants in this Workshop event were Dry, Primrose!~, Danidem, Bisho Bola, Anuxi, Fewes, Nights, Bronto ϟ Thunder, and Sith Happens...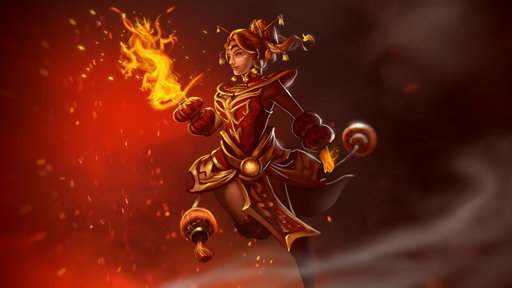 Dragonfire
Collection by
Vermilion Wlad
Year of the Horse Lina Collection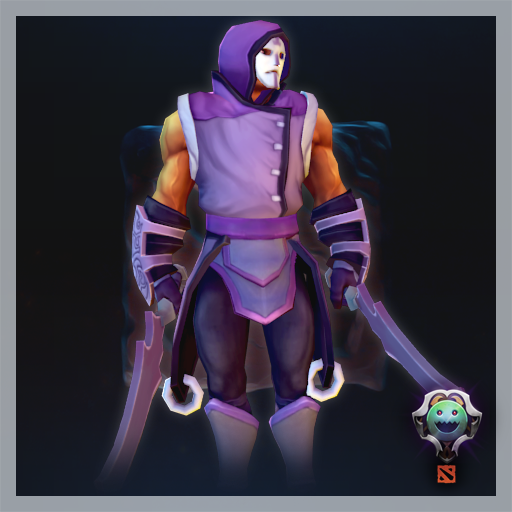 Neo-Magi Cultist - Polycount contest entry
Collection by
Hawf
After countless attempts and failures at Dota 2 item submissions I'm very pleased to present the finalized Neo Magi Cultist set for Antimage After playing with my original idea since March I decided to completely redraw all the concepts, re-model an...

Corruption - bounty hunter item set
Collection by
Sumers
yep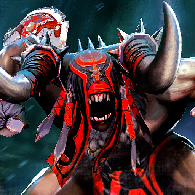 Tribal Terror V2
Collection by
Evil Kon
This is version 2 of the Tribal Terror Set we created over a year ago but wasn't approved possibly due to some technical and artistic refinements. Since we liked this set so much, we refined the model and recreated all the textures and resubmitted it to ...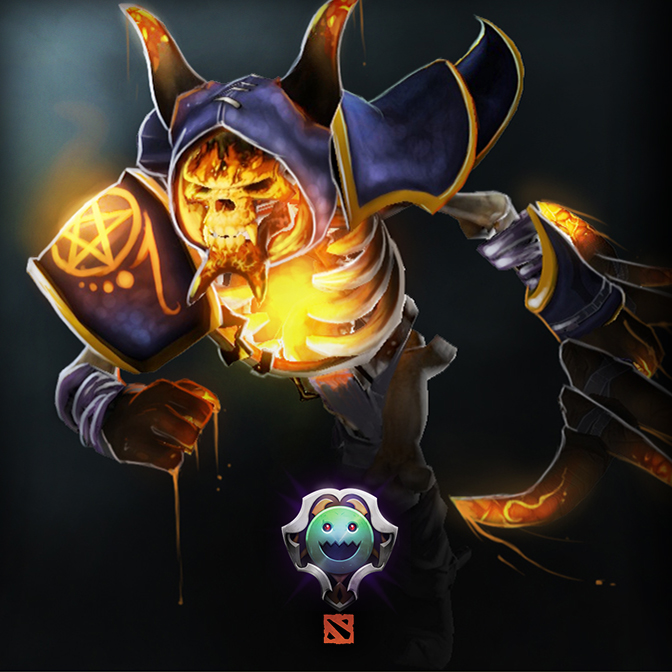 Marksman from the Sixth Hell
Collection by
Mister Foster
In order to defeat Maraxiform down in the gates of the sixth hell, Clinkz had to go through the first five layers. Many challenges awaited him, each one harder than the previous, and they sure took a toll on him, but also helped hone his skills for the f...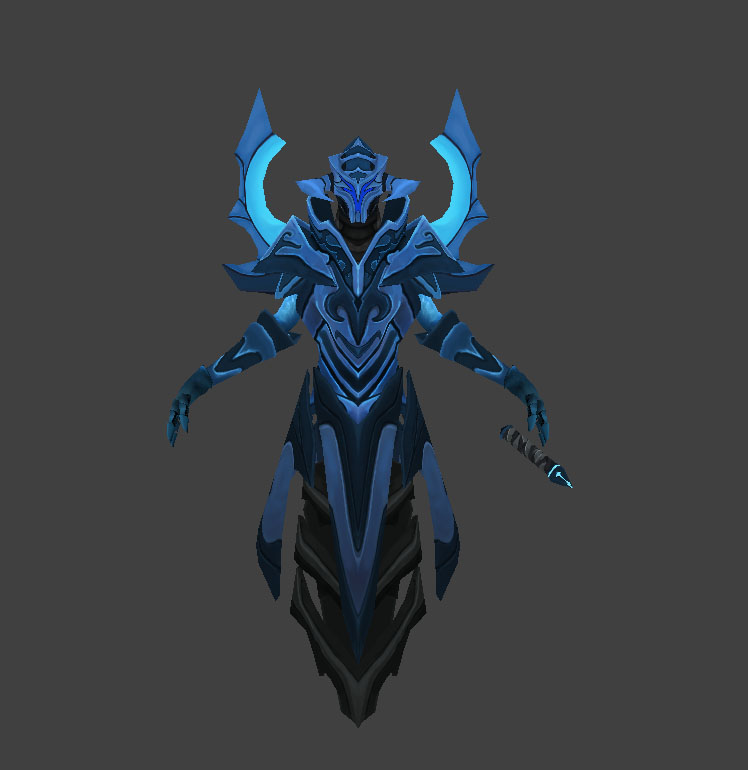 The Eternal Revenant
Collection by
Nebula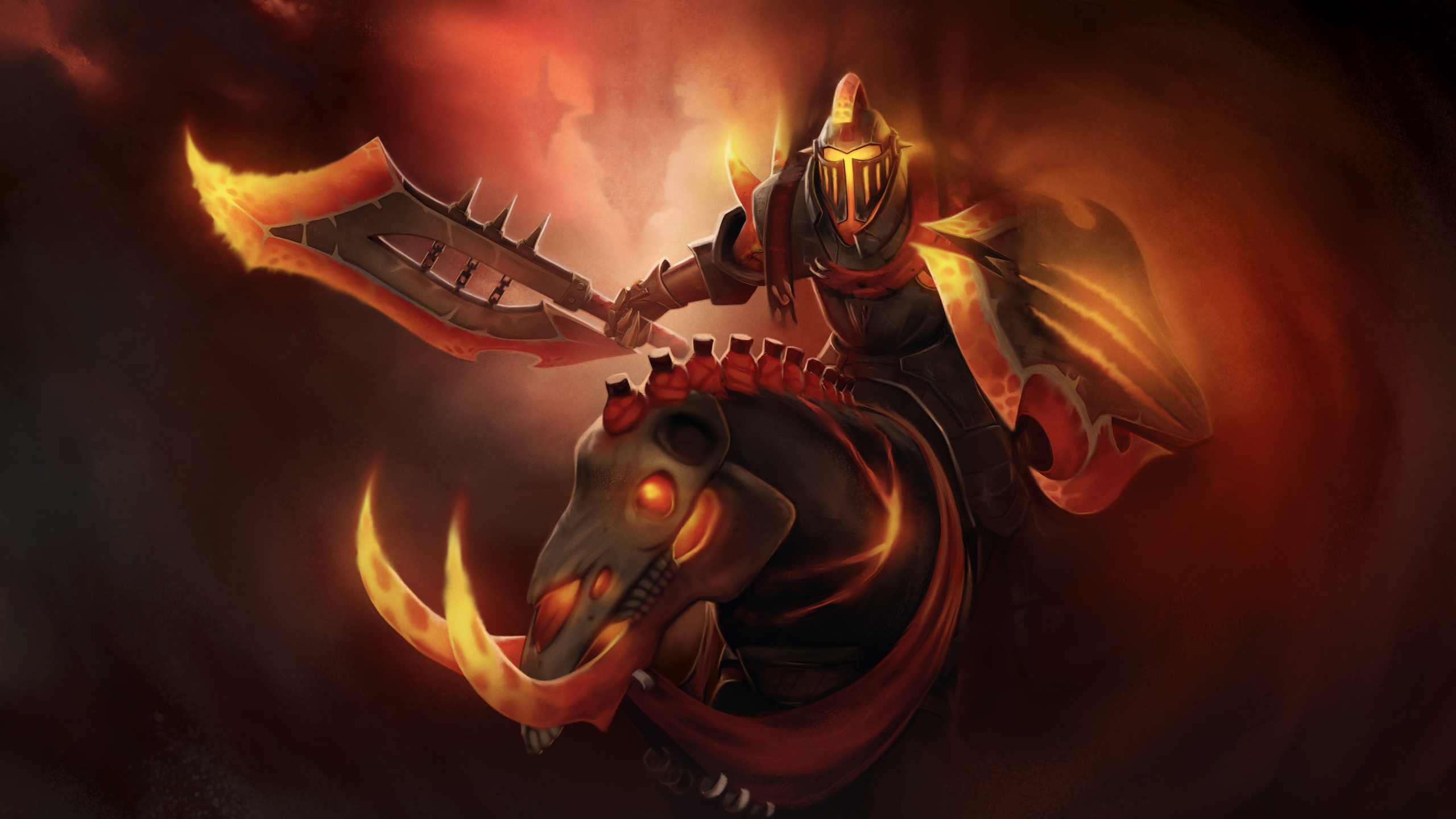 Planar Warlord Set
Collection by
Stefco [Rusty Anvil]
The Planar Warlord rides forth out of formless mists, ground shaking under the powerful hooves of his warhorse Armageddon. He glows with the raw and barely contained might of Chaos, ready to unleash his power on the battlefield.