Showing 721-750 of 7,287 entries

The Thorned Mutation
Collection by
7thBattery
---------------- ****** Update November 10, 2012 ****** ---------------- I was finally able to get my head around the inner workings of compiling Source models enough to get my entire set viewable and animating in the Alien Swarm SDK. Sadly, I wasn...

Scorched Armor of the Bone Fletcher
Collection by
Don Don
A scorched, razor sharp armor set for Clinkz in collaboration with Nexon. Concept by Ziedrich - @ZiedrichArt Model and Texture by Don Don - @ArtByDonDon http://dotahattery.com/workshop/clinkz/scorched_armor/

Timbersaw - Timbergrind Armor Set
Collection by
M3anBONE
===== Thank You for Rating My Set ===== Armor Set: Timbergrind - Heavy Grinder - Heavy Armor - Heavy Shoulders - Big Grip Claw - Torso - Welder Mask Custom Particles Created by AbyssFX: http://steamcommunity.com/id/AbyssFX/myworkshopfiles/ ...

Guardian of crypts
Collection by
Kraken
Guardian of crypts set for Clinkz

Red Mist Reaper Set
Collection by
Jal

Lycan - Heavy Armor Of Ambry
Collection by
katzeimsack
Heavy Armor Of Ambry - Armor Lore Coming Soon! Airborn Studios Concept+Model: Manuel Virks

Thousand Faces
Collection by
Marul
Update (26.03): Added a weapon to the set. A traditional outfit from the Isle of Masks, tailored exclusively for Yurnero himself. It represents the honor and discipline of a true warrior.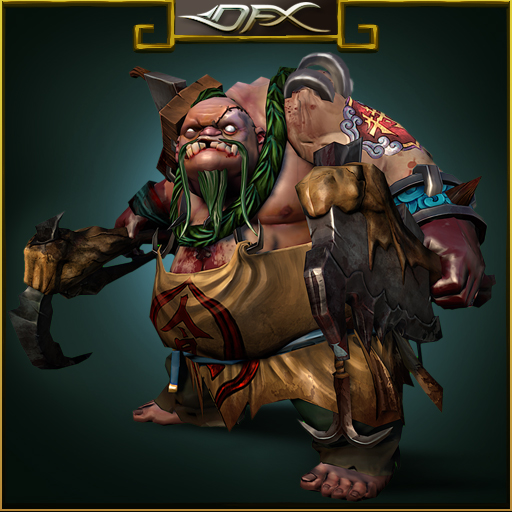 Pudge - Delicacies Of Butchery [SPRING 2014]
Collection by
DotaFX
This Set is Selected. Purchase it on DotA2 Store here : http://www.dota2.com/store/itemdetails/20362

Phantom Reaper set - Alliance
Collection by
T_Vidotto
This set is a tribute to Loda, the best Phantom Assassin player i ever saw. The idea of this set is to bring something new to the character, that is one of the reasons for replacing the default weapon from a scythe. Equipping the weapon trigger 8 n...

The Pillars of Creation
Collection by
Spudnik
Ever since the sundering of the Mad Moon, the Pillars of Creation have witnessed heroes and mortals alike die by the thousands in the stuggle for the ancients. Unwavering they stand, eon after eon without condemning or condoning.

Attributes of the Foretold
Collection by
Tinek
After escape from the Fundamental Plane, as independent portion of the ancient forces, he traveled through countless planes chasing sequent incarnations of evil. Finally, traced by Chaos, he hid in the heart of a sand storm, incessantly raving over the i...

Ursa - Cryogenic Embrace
Collection by
DotaFX
THANKS TO ALL YOUR SUPPORT THIS SET IS SELECTED. PURCHASE IT FROM STORE : http://www.dota2.com/store/itemdetails/20330 Ursa - Cryogenic Embrace Lore: The lands of the Ursine tribe are wooded and are characterized by bitter winters. The females o...

Disruptor - Rider of the Storm
Collection by
daniDem
New set for Disruptor featuring Rampant, the soul of the Oglodi Lands. Polycount WIP thread: http://www.polycount.com/forum/showthread.php?t=106636

Saraab of Misrule
Collection by
Ahoburg
Lina's adventure in the Desert of Misrule required special equipment, the one that suitable for a legendary Slayer. Hood of the Wanderer protects her from ferocious sand storms. Hood of the Wanderer protects her from sand storms. Wraps of Misrule cover th...

Rage of Blaze armor
Collection by
K-Pax
hey guys, rage of blaze armor is our new work for ember_spirit.and the nest league is national level league in china . If you liked ,pls give it a thumbs up.thanks :) and Forge core is new items creator group for dota2. This is our facebook https://...

Shadow of the Glacial Wurm
Collection by
Anuxi ♥
Drow respected the Glacial Wurm who had been outcast from its pack for his unusual shadowy colouring. They hunted together in the cool dark forests at the base of the Alps. Yet one day, he did not arrive for their weekly hunt. Drow found him, slain by poa...

Retribution
Collection by
mihalceanu
New set for Skywrath mage I wanted to give him a kind of a sentinel/angel feel . thank you

Arctic Hunter - Tusk set
Collection by
OniLolz
On the coldest place of arctic, a good fight is waged with honor and red blood on the white ice. Some hunt for hunger, others for pride, while every battle, or cup of drinks has an end, a great hunt for braveness is endless and has no price.

The Boreal Watch-Reforged
Collection by
Tidal Craftsman
At the interest of Valve I have modifed/recreated some pieces for the first set I ever made the Boreal Watch set for Drow Ranger. Many things have changed to improve over all look and feel, there is not so much distracting illumination and focus has be...

Guardian of the Red Mountain
Collection by
redkita
Guardian of the Red Mountain - 붉은산파수꾼 -nexon-

Windrunner Sparrowhawk Set
Collection by
Evil Kon

Wings of the Valkyrie
Collection by
Jeremy Klein
Wings of the Valkyrie - Legion Commander Set Concept by: Kyle Cornelius (Ziedrich) - @KyleLCornelius Model and Textures by: Jeremy Klein - (Jeremy Klein) :P Check out more items and sets work in progress at: https://www.facebook.com/jeremykleindo...

Hare Hunt
Collection by
leshiy
Set dedicate to the legendary sniper 62nd Army Stalingrad front - Vasily Zaytsev. Set was created for the Dota 2 Polycount contest: http://www.polycount.com/forum/showthread.php?t=106993

STORM SPIRIT: GIFTS OF FORTUNE
Collection by
bounchfx

Guardian of the Sacred Nyx Orb - Nyx Assassin Set
Collection by
motenai
Nyx chose you among all the zealot scarabs to guard the most precious relic, and ordered you to kill all those who are fool enough to try to get their hands on the Sacred Nyx Orb.

2.0 Celestial Starlight
Collection by
OniLolz
We heard your feedback and we decided to remake our set. Thanks for your support! . CELESTIAL STARLIGHT 2.0 WITH NEW AND UPDATED MODELS! . .What was changed: .-New weapon .-New hair .-Better textures and materials for all the models Also, che...

Bindings from the Dragonforge
Collection by
Mister Foster
Evil Geniuses' ES set, complete with custom ambient and empower particles.

Rampage Knight
Collection by
★ Mystic Snake
Submission for New Bloom 2015 Set for Chaos Knight.

Anuxi's Treasure of the Shaper Divine Chest
Collection by
Anuxi ♥
A collection of all the One off items I made for various heroes in the month of March now all available in game in the "Anuxi's Treasure of the Shaper Divine Chest"

Ancestral Skill Set
Collection by
OniLolz
'Gifts from the great leader of the first ogre generation. Filled with ancestral knowledge, those items give tremendous power to those who are blessed by the dumb luck.' Hello! Thanks a lot for the names suggestions, we changed it! Hope you like it...