Showing 721-750 of 8,121 entries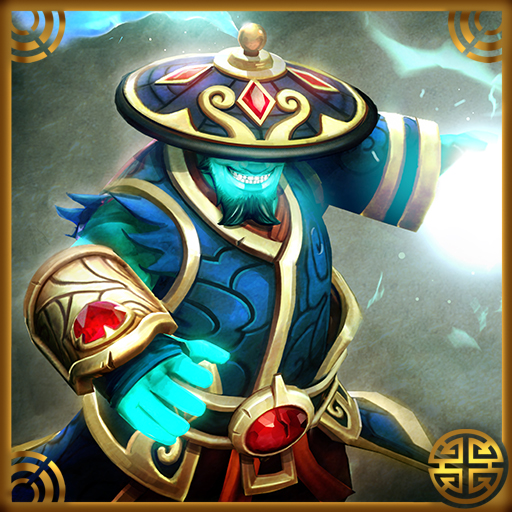 STORM SPIRIT: GIFTS OF FORTUNE
Collection by
bounchfx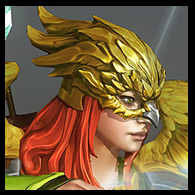 Heaven Guardian
Collection by
Stranger1988
Hi. All here is Heaven Guardian set for windrunner WIP - http://www.polycount.com/forum/showthread.php?t=106748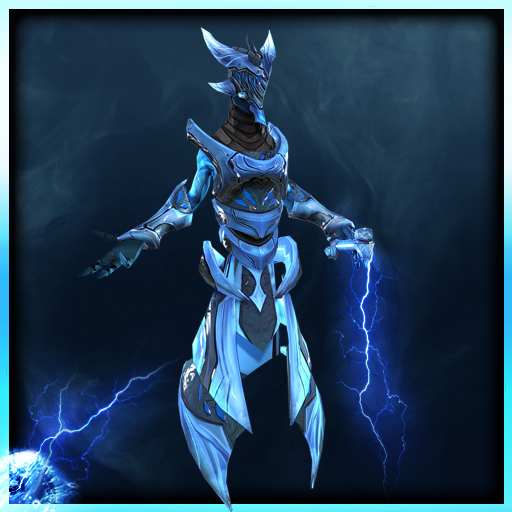 Dominator of the Underscape
Collection by
Bisho Bola -Esp-
Dominator of the underscape -lore about ZAAAPS - if you want to know how I created it or read my FAQ, enter here: http://bishobola.blogspot.com.es/ Razor set, love this heroe and love his voice and this is my set for him. Thanks to d2g as alway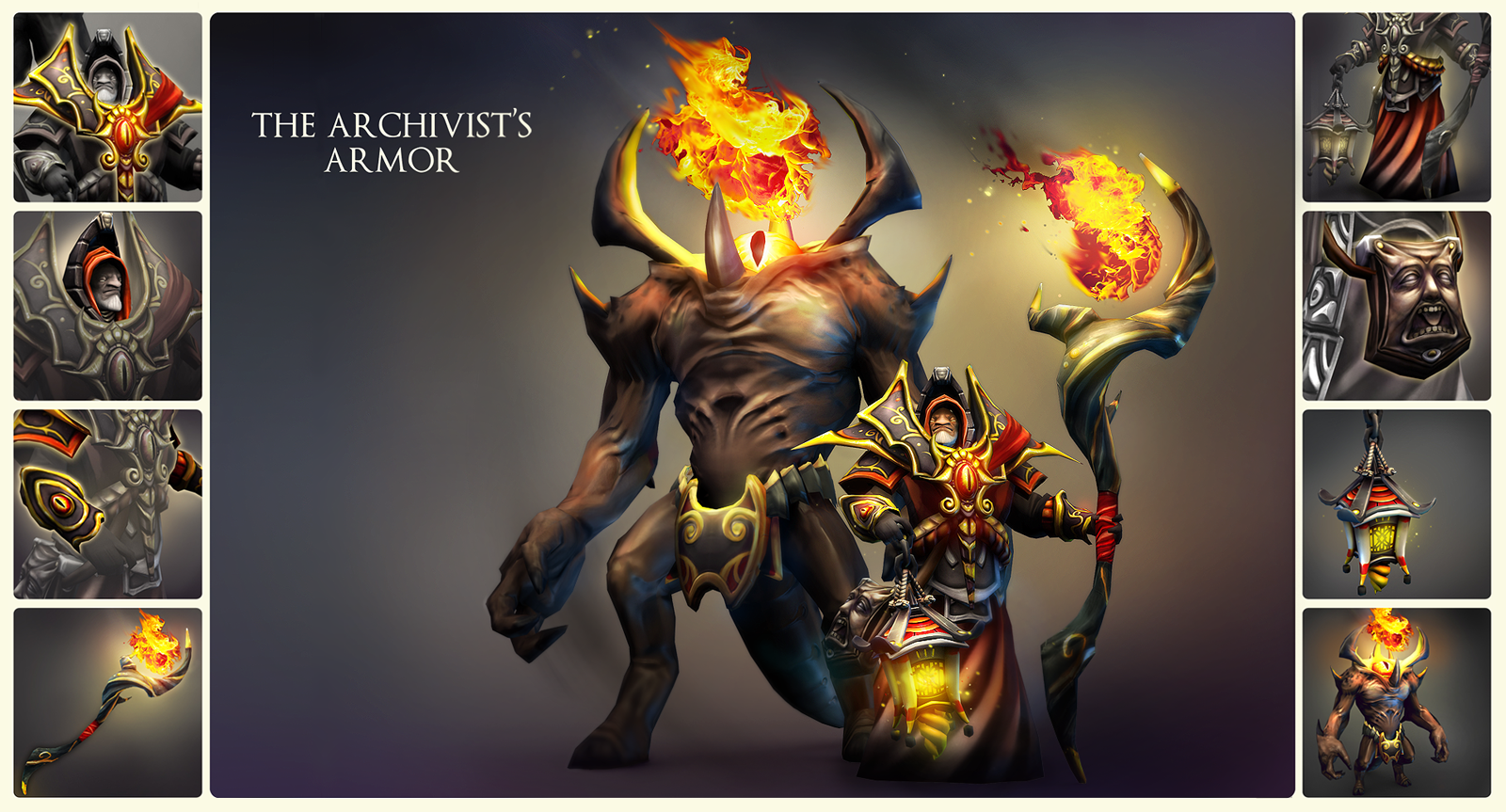 The Archivist's Armor
Collection by
Chemical Alia ♥
A new full set of ceremonial-style items for Warlock, complete with a new Ultimate golem. Polycount WIP thread: http://www.polycount.com/forum/showthread.php?p=1695319#post1695319

Reaper of Avernus
Collection by
Willypup
The mantle has been passed. After defeating Death itself amid the black mist, Abaddon Rode into the battlefield transformed. He adorned the reapers cloak and wields his scythe. Abaddon has become Death. *Modified the hood based on feedback. Images are o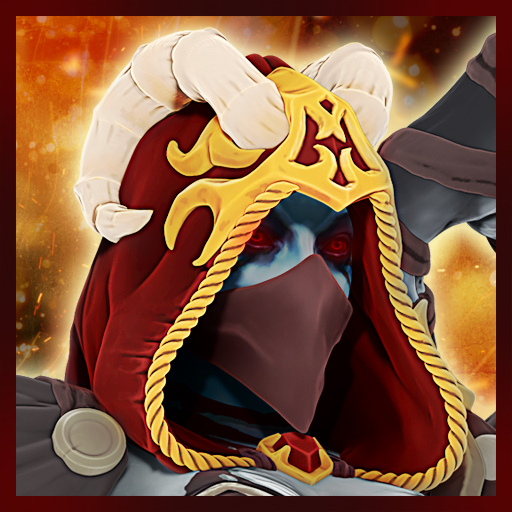 Queen of Agony
Collection by
:3
Among the pyres of the Abysm a fiendish presence loomed, casting its succulent shadow onto the Wailing Walls from which the trapped sinners reached forth, craving for the demoness that danced in their wake. Her majestic wings, now stripped of their former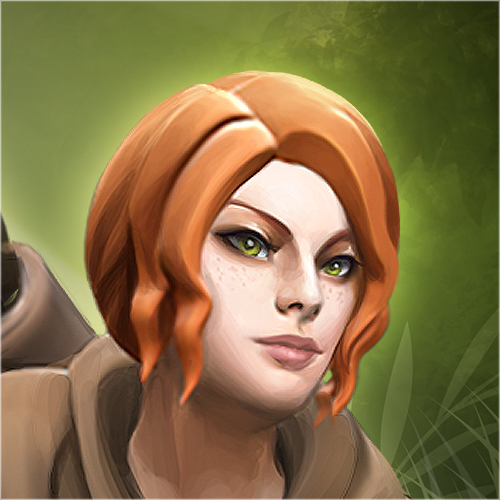 Set of the Keltic Ranger
Collection by
Fewes
After working on this for a million years, here it finally is: a set for one of our favorite heroes. Hope you like it!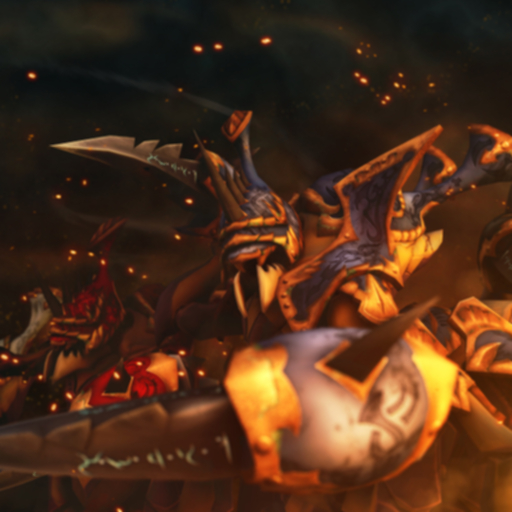 Cicatrix Regalia
Collection by
Mv
This set is a pro gear belonging to professional Dota 2 player known as ARS-ART. His singnature hero is Nyx Assassin, he is the very fist Dota 2 player that used Dagon on Nyx Assassin in a professional game and succeed with it. This set represents the cour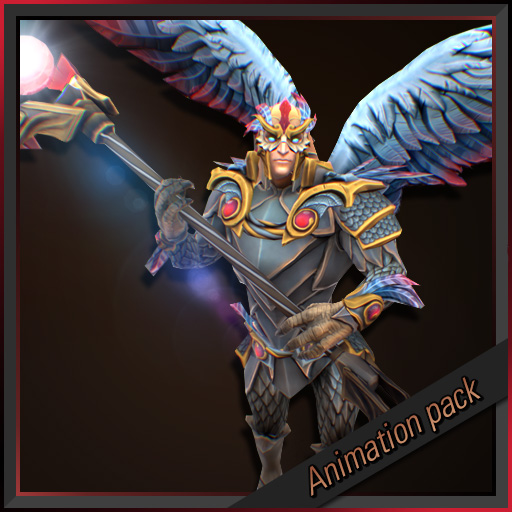 BloodBound Skywrath set
Collection by
T_Vidotto
This small tribute to one my most played characters and my most successful at the moment, The set is based on my way of playing with a Bloodstone as a core item. The set changes all the items and also the main animations. The animations works with all the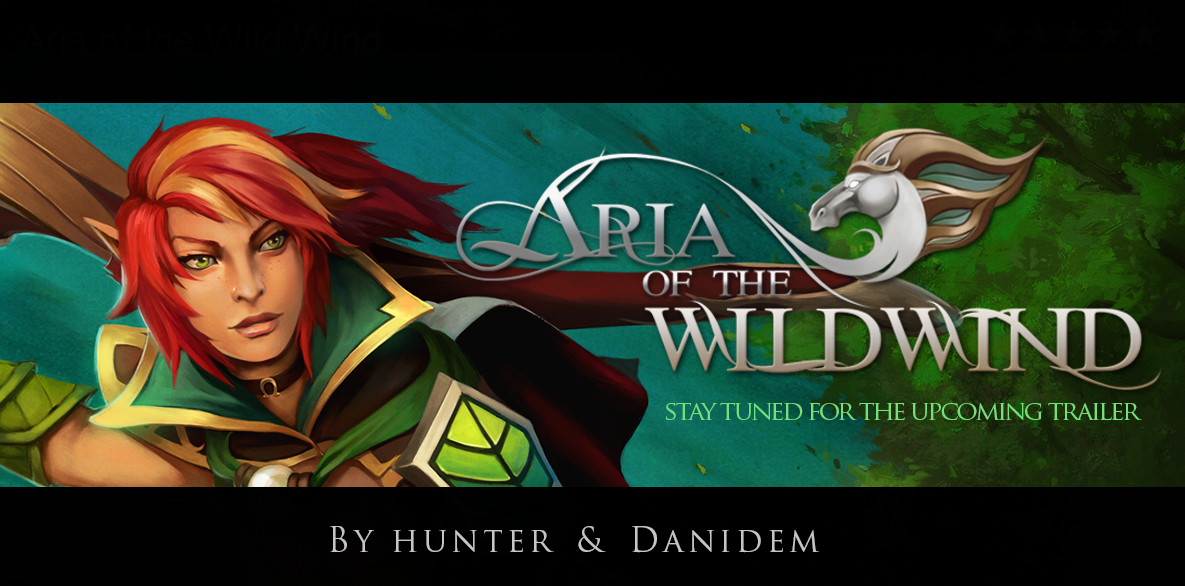 Aria of the Wild Wind
Collection by
daniDem
Working on the lore and the trailer! : )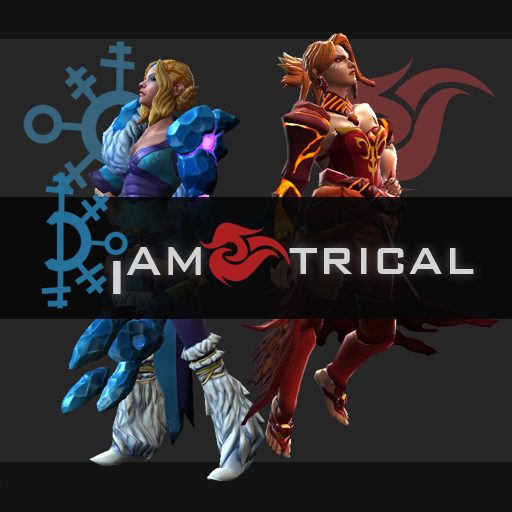 Diametrical
Collection by
DashXero
After one bout too many ended in a draw, the sisters Lina and Rylai set out to train their abilities even further. Rylai headed far south to a place more frigid than Icewrack. The most primal ice was said to form in the center of that continent; an ice

Veil of the Shadow Assassin
Collection by
RobbieK1000
Mortred's duties as an assassin take her to many exotic locations all over the world. Not all of these places can be considered civilized. Many of these places are dark, wild and full of the unknown. An assassin must take precautions to such perils of t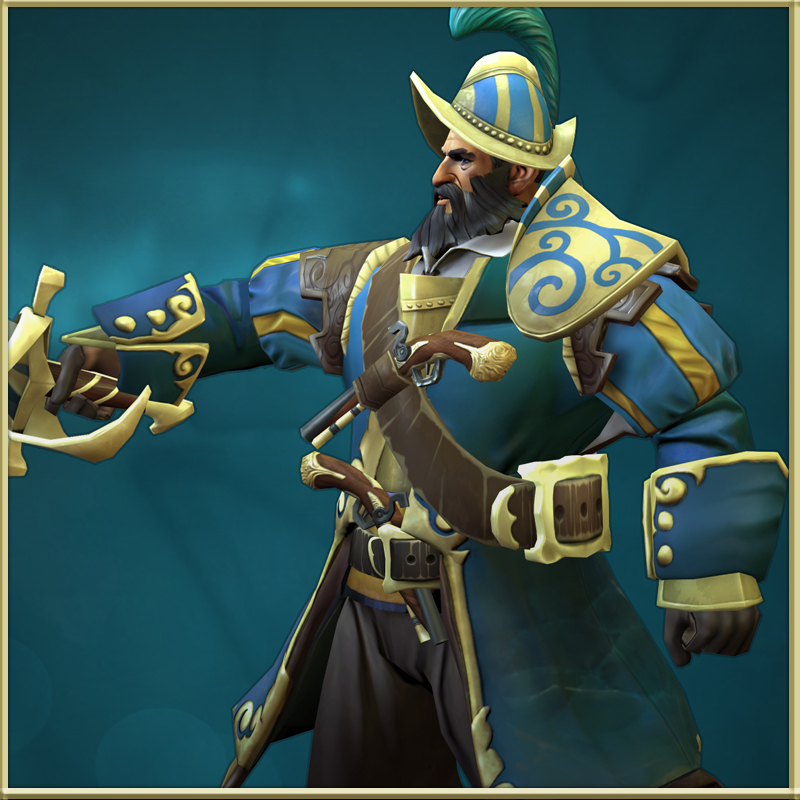 Instruments of the Conqueror
Collection by
RobbieK1000
When there is conquering to be done you'll know it. Thanks to Dota Cinema for featuring my set on this weeks Top 5 Workshop Items! https://www.youtube.com/watch?v=QuvkVJmuF9o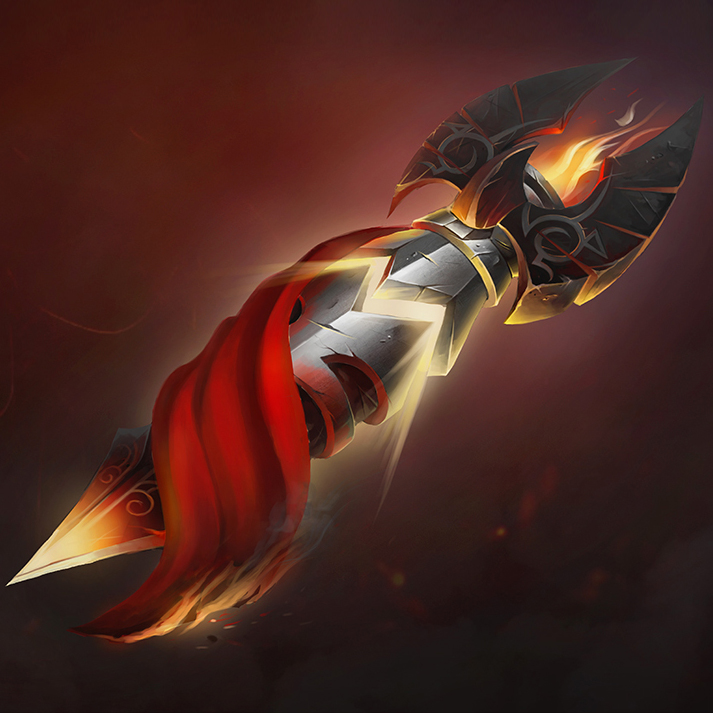 Treasure of Team Empire
Collection by
Team Empire
Treasure of Team Empire: - Сrabbit one (Bristleback) - Dark Sorcerer (Invoker) - Witchking's Corruption (Lion) - Thundergod of the Empire (Razor) - Emperial Conqueror (Gyrocopter)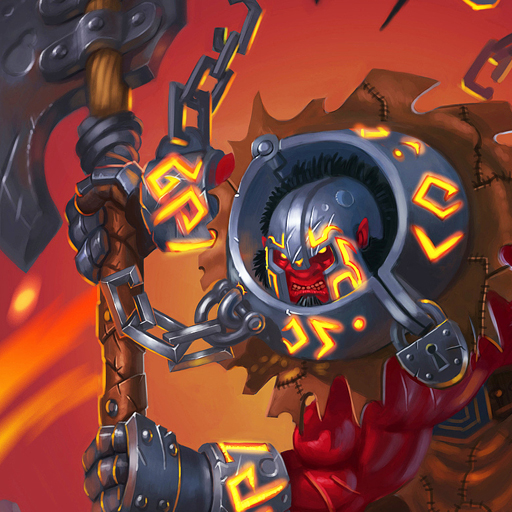 Set Axe unchained
Collection by
valdic
Set Axe unchained After decapitation of his another enemy Axe was forced into fight versus huge amount of foes. It was an uneven battle so Axe was captured and chained. A long time he was a prisoner in a dark pit with anger raising in his body and mind.

FungalLord
Collection by
Willypup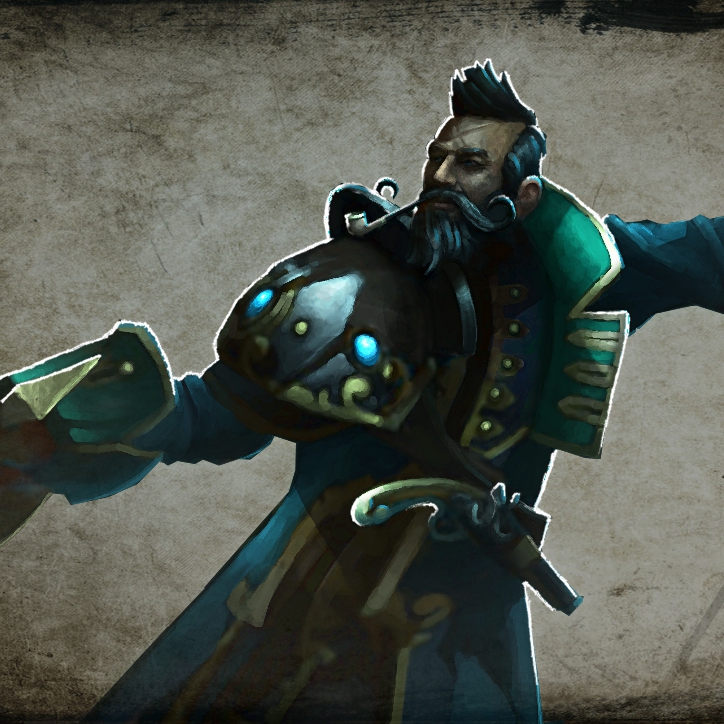 Vitamin C Deficiency
Collection by
Blender2Dota
Kunkka, relaxed, contemplative, reading poetry, drinking salt water and sometimes hallucinating. Admiral of the fleet, and respecter of children and women folk. Gentile.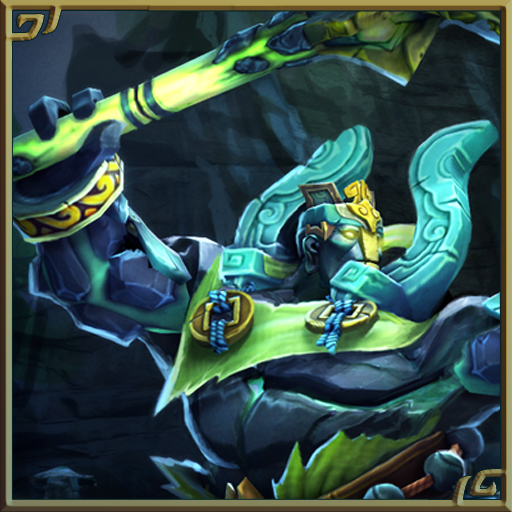 Vanquishing demons general armor
Collection by
K-Pax
Earth spirit brings annihilation of demons when him Equipment on the vanquishing demons general armor This set is for spring2014 .hope you like it. If you are chinese .you can watch the video on youku http://v.youku.com/v_show/id_XNjYxNTkzMDk2.htm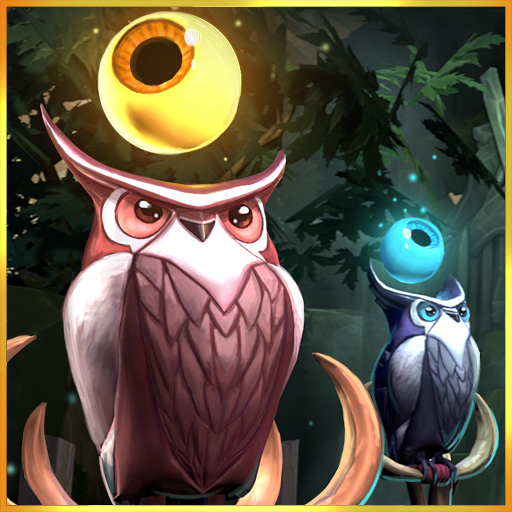 Omij, The Sentinel of Knowledge
Collection by
Puffin [Red Ribbon]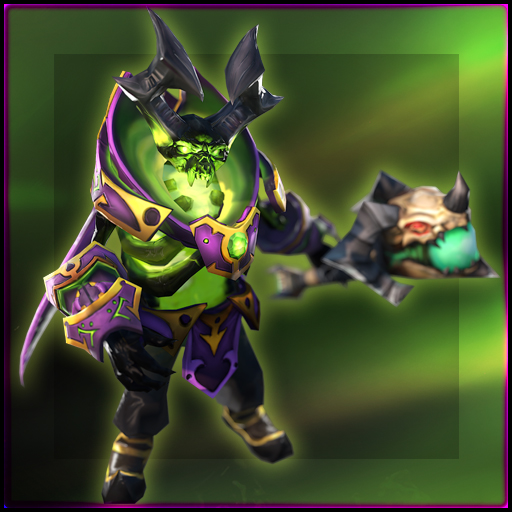 The Nether Grandmaster Robes SET - PUGNA
Collection by
Bisho Bola -Esp-
I'm back, and I want to do through the big door with 2 Full sets , pugna and Sand king, and A SWORD for Skeleton KING! Not only that, with cool image presentations and videos! Thx to Patrodilo who worked with me in Sand king And THX to Workshop arti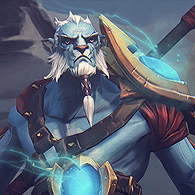 Teardrops of Elemental Ice - Phantom Lancer set
Collection by
motenai
The Teardrops of Elemental Ice are gemstones with immense power hidden in the frozen lands of Felwinn'd. After succeding on the quest to find all of Teardrops, Azwraith ,the phantom lancer, got the gems mounted into newly forged armor and spear, to be ab


Styles of the Unending Battle
Collection by
Yi
An ancient collection of styles worn by the women of the Unending Battle. To be continued...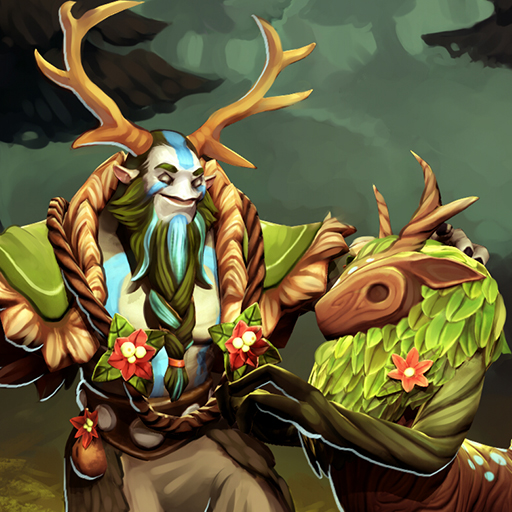 Father of the Forest
Collection by
Belkun
Amongst certain peoples of the holy woods The prophet is know simply as the Father of the Forest, a verdant father who tends to those who live in harmony with nature. The Father of the Forest set contains the following items: Wrist-guards of the Fa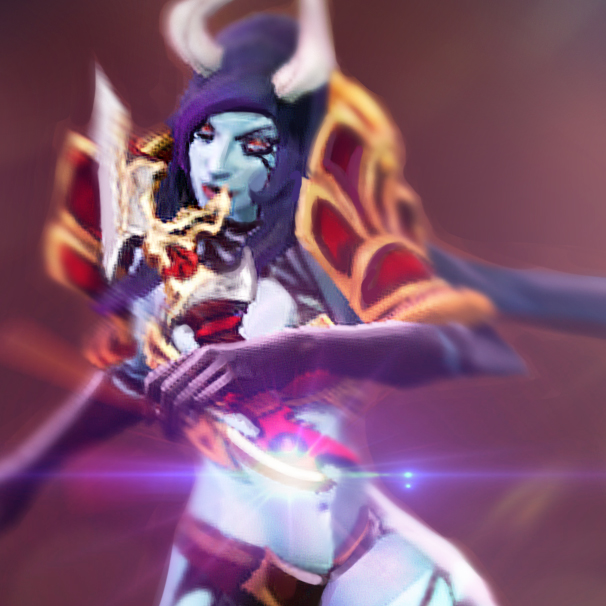 Akasha's Lustful Ambition
Collection by
Futushia
Royal attire acquired during Akasha's enslavement to the Eccelsiast-King of Elze. Akasha still keeps it around in case she feels the need to wear something slightly more formal...slightly.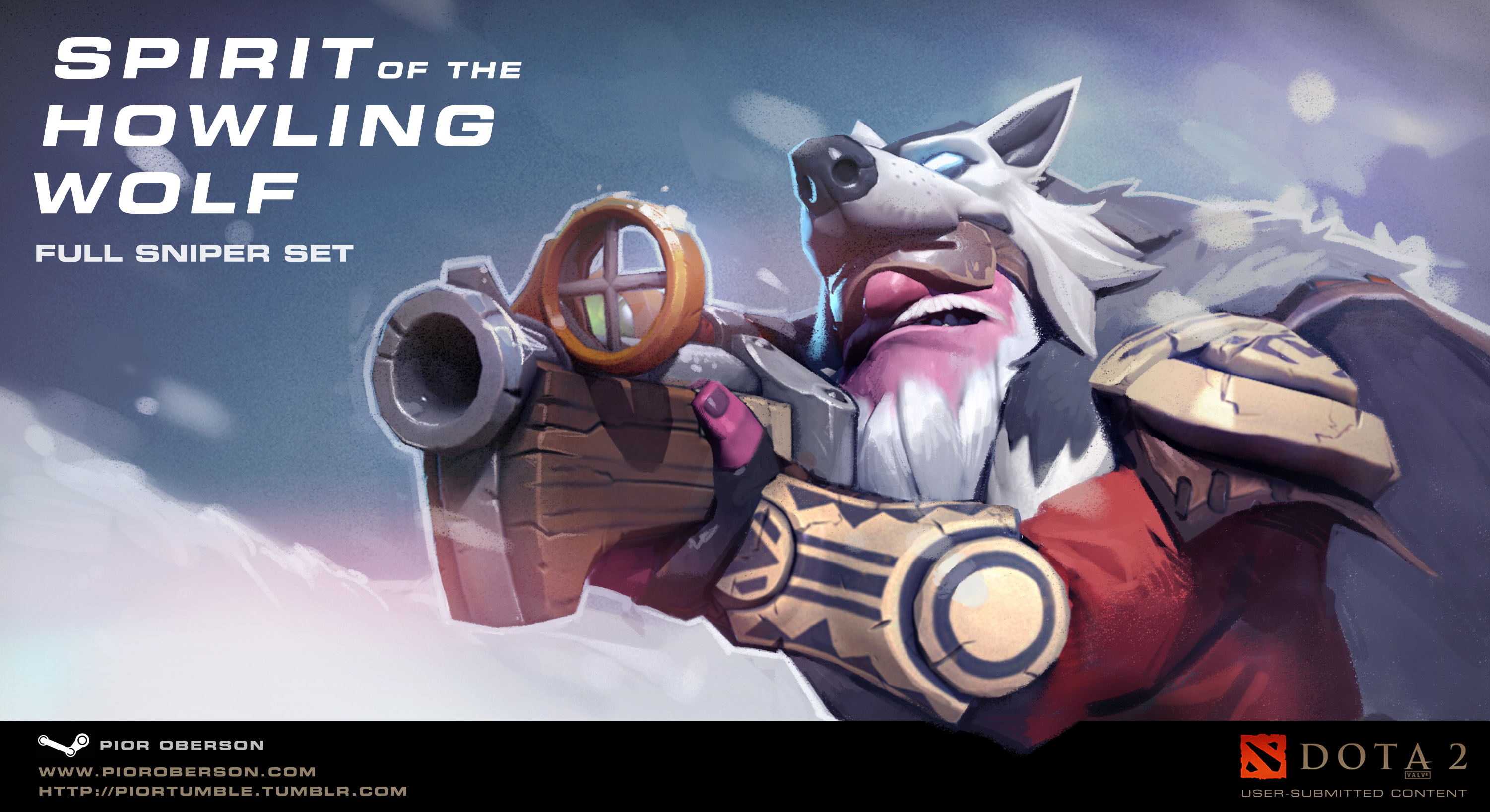 Spirit Of The Howling Wolf - Bright set
Collection by
Pior
Individual items : http://steamcommunity.com/id/pioroberson/myworkshopfiles/?appid=570 Bright set : http://steamcommunity.com/sharedfiles/filedetails/?id=194748774 Dark set : http://steamcommunity.com/sharedfiles/filedetails/?id=194746401 A Sniper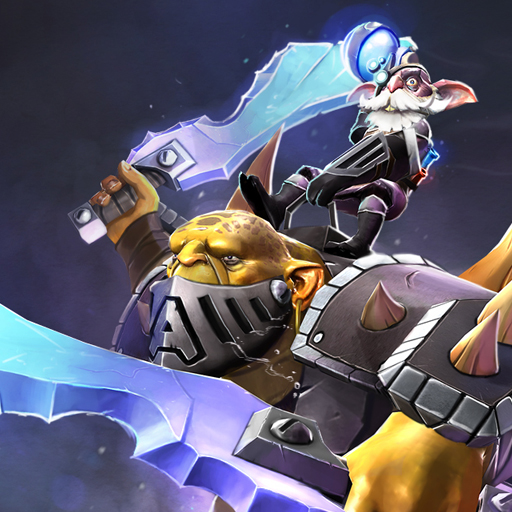 Alchemic Alloys of the Alliance
Collection by
mrpresident
A seven piece set for Alchemist, and for team Alliance!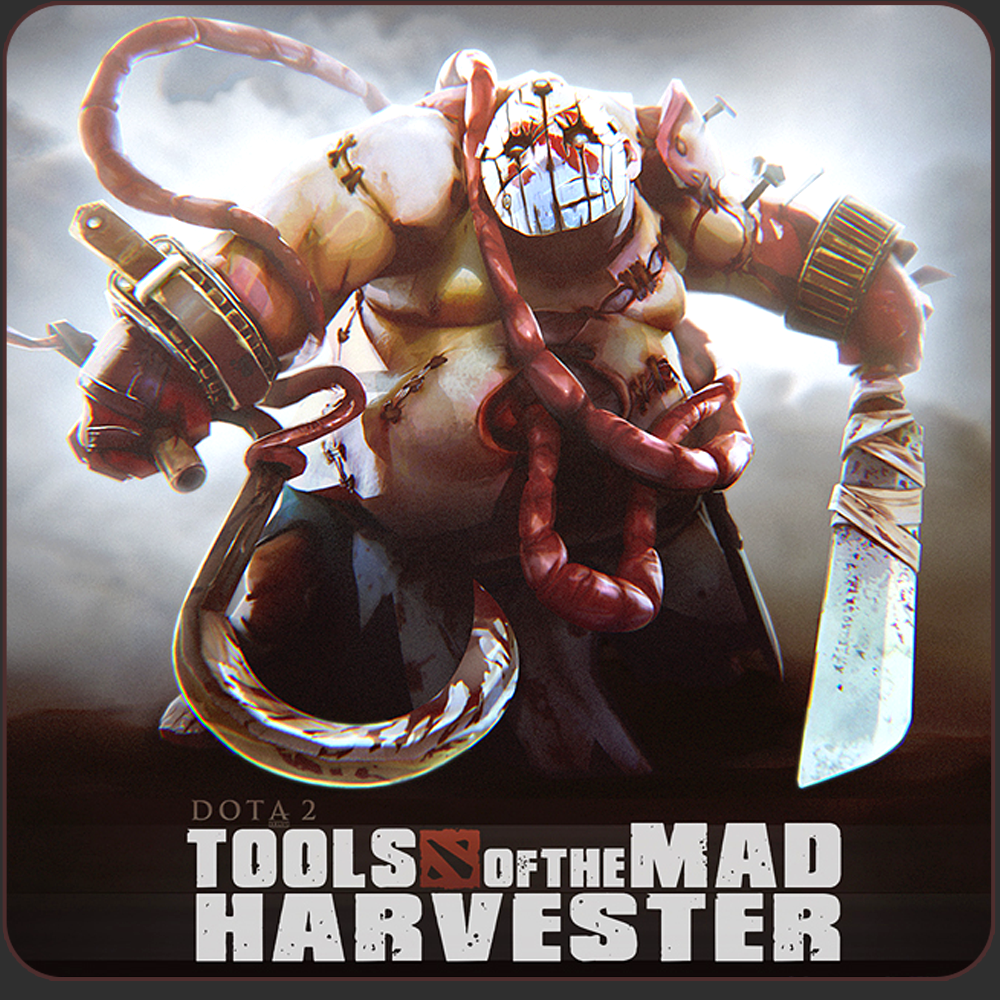 Tools of the Mad Harvester
Collection by
Sith Happens.
Insanity Set for Pudge.. no way to hide this level of insanity! Using one's intestines as a hook rope? Out of his damn mind.... ---------------------------------- Watch how DOTA2 Items are made live on my LIVE WORKSHOP!!! ○ http://www.LiveWorkshop.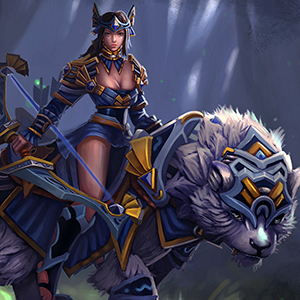 Dawn of the Moon
Collection by
HeeJae
Dawn of the Moon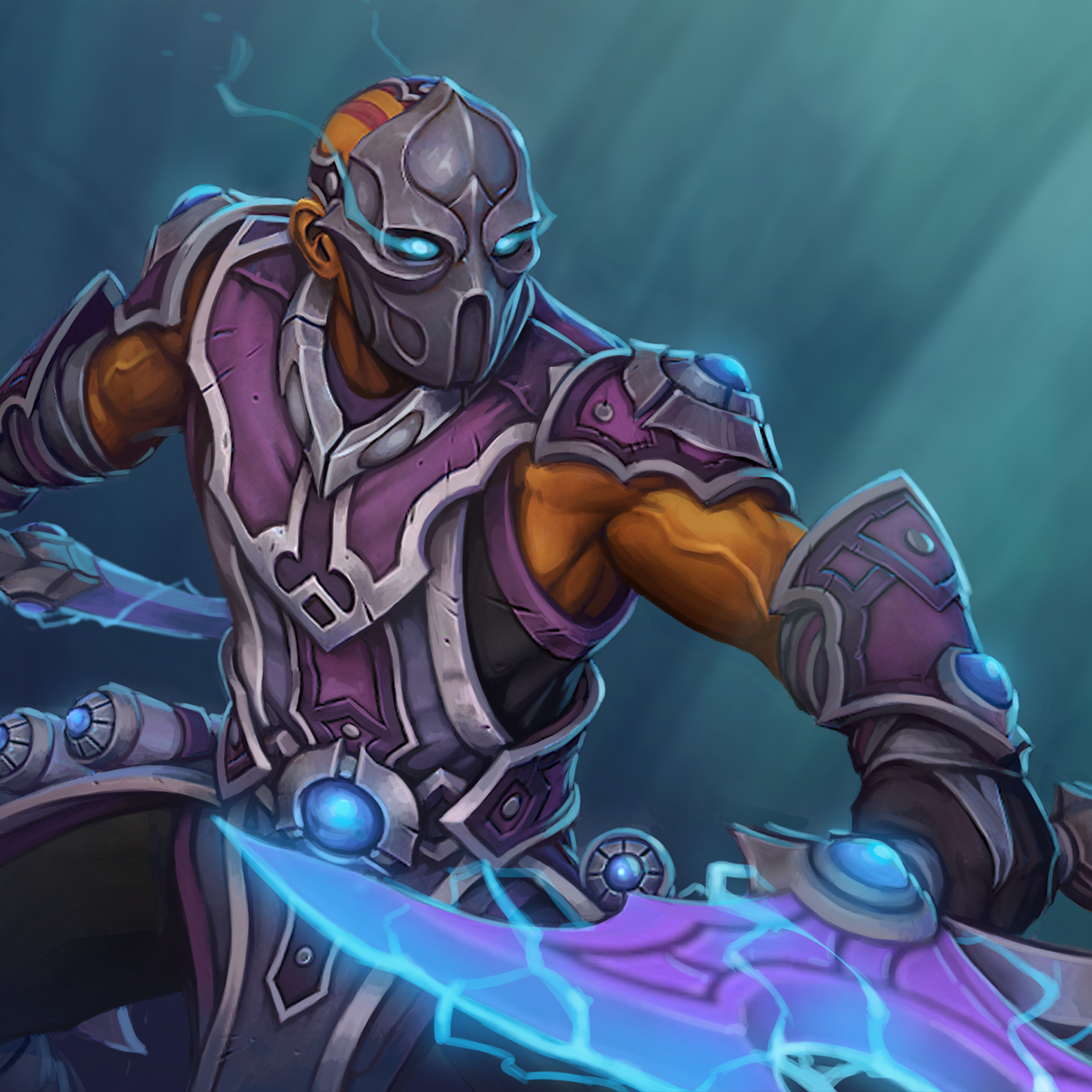 Acolyte of Vengeance
Collection by
Jeremy Klein
Jeremy Klein Concept: Kyle Cornelius Update: Finally got the hood we planned on making added to the set.

Legacy of Forge Master
Collection by
HyrX
Legacy of Forge Master . Magnataur Set. Hey guys,This is our new work.If you liked ,pls give it a thumbs up.thanks :) This is our facebook : http://www.facebook.com/Forgecore Youtube: https://www.youtube.com/watch?v=94j8tge49C4&feature=youtu.be