Showing 661-690 of 9,640 entries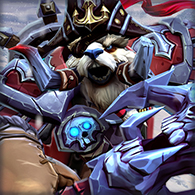 The Overlord Of Glaciomarine VG
Collection by
freeheartex
After a pub battle,everything was changed.Tusk was tired of fishing.One day, he boarded a corsair,Tusk looked even farther to the the Glaciomarine. hope you like this!!! You can see real-time model here 实时模型展示 https://sketchfab.com/models/047c62c

Qualdin's Ambassador
Collection by
Crowntail
"Daylight doesn't encourage the disappearance of the fear but at night there is real terror, all is dark and you feel something behind you, you hear it, you feel it.. Breath carefully, stranger, this sands can kill you." The Qualdin's Ambassador is our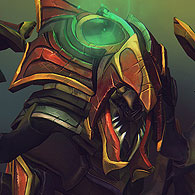 Guardian of the Sacred Nyx Orb - Nyx Assassin Set
Collection by
motenai
Nyx chose you among all the zealot scarabs to guard the most precious relic, and ordered you to kill all those who are fool enough to try to get their hands on the Sacred Nyx Orb.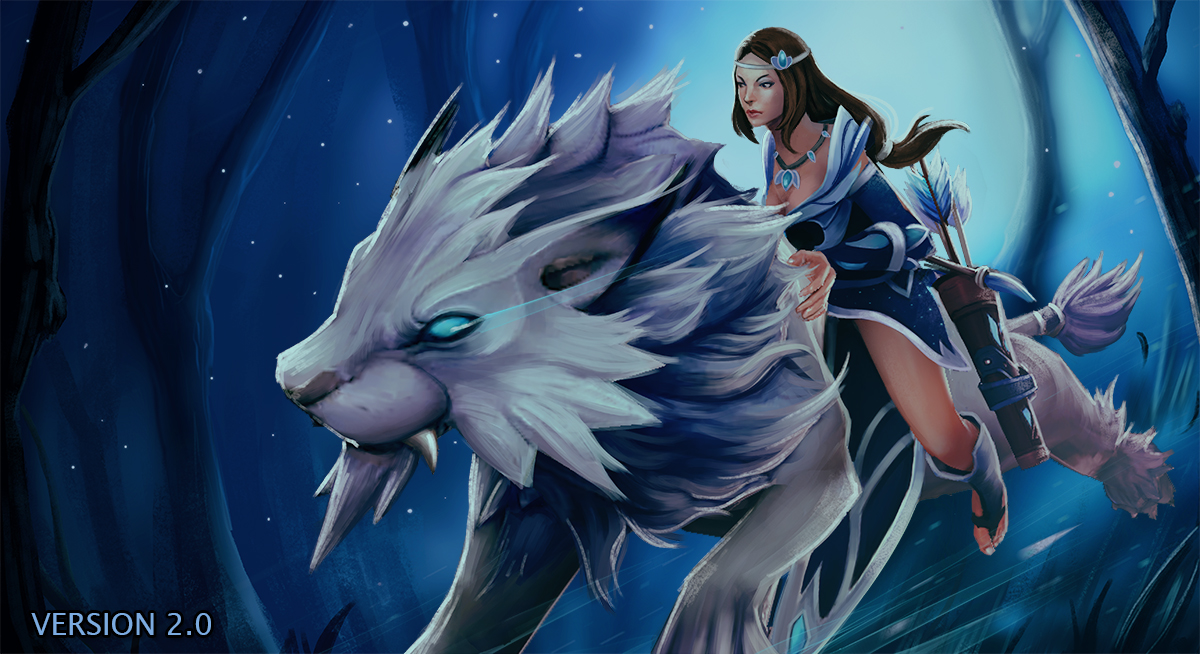 2.0 Celestial Starlight
Collection by
OniLolz
We heard your feedback and we decided to remake our set. Thanks for your support! . CELESTIAL STARLIGHT 2.0 WITH NEW AND UPDATED MODELS! . .What was changed: .-New weapon .-New hair .-Better textures and materials for all the models Also, chec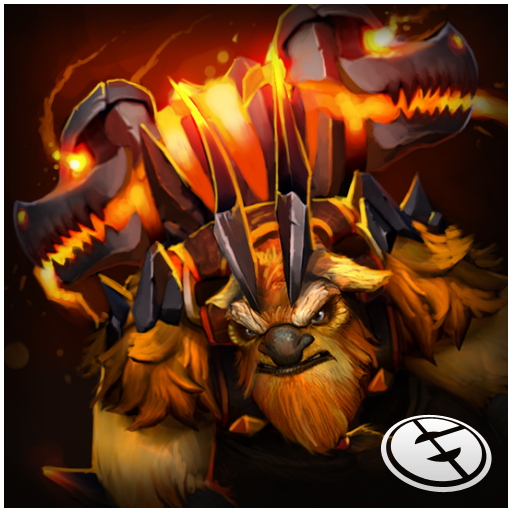 Bindings from the Dragonforge
Collection by
Akiba
Evil Geniuses' ES set, complete with custom ambient and empower particles.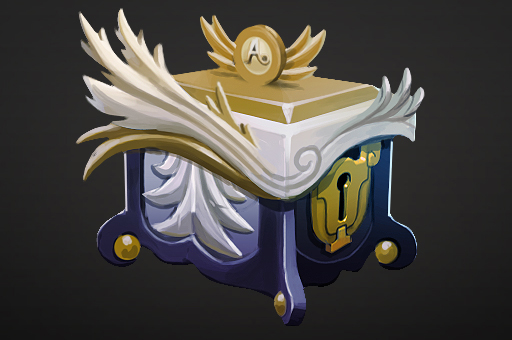 Anuxi's Treasure of the Shaper Divine Chest
Collection by
Anuxi♥
A collection of all the One off items I made for various heroes in the month of March now all available in game in the "Anuxi's Treasure of the Shaper Divine Chest"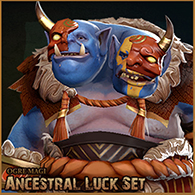 Ancestral Skill Set
Collection by
OniLolz
'Gifts from the great leader of the first ogre generation. Filled with ancestral knowledge, those items give tremendous power to those who are blessed by the dumb luck.' Hello! Thanks a lot for the names suggestions, we changed it! Hope you like it!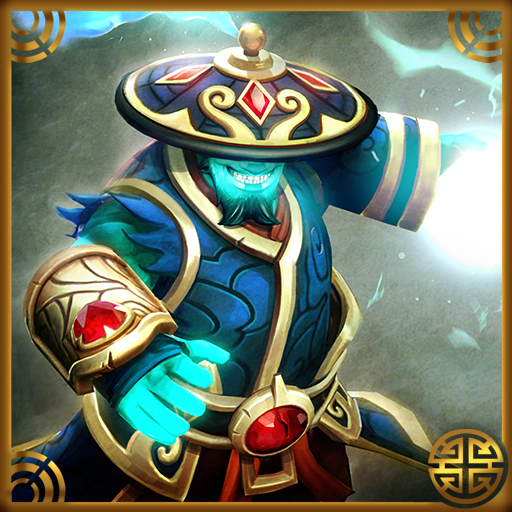 STORM SPIRIT: GIFTS OF FORTUNE
Collection by
bounchfx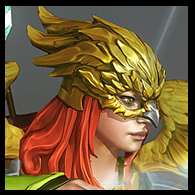 Heaven Guardian
Collection by
Stranger1988
Hi. All here is Heaven Guardian set for windrunner WIP - http://www.polycount.com/forum/showthread.php?t=106748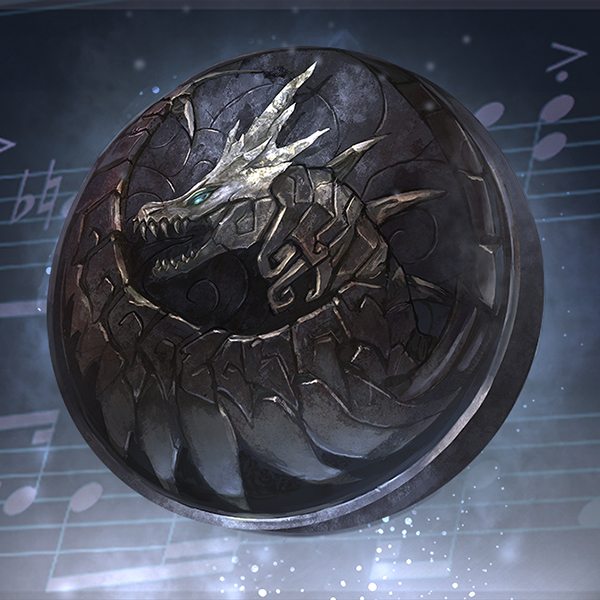 Northern Winds
Collection by
Boberg
Collection of the nordic inspired music pack Northern Winds, accompanied by an amazing loading screen made by Trung TH. If you like it, feel free to vote on the individual pages (down below) for the music pack and loading screen separately.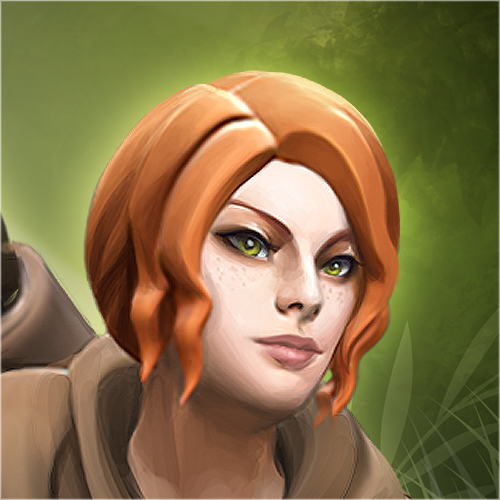 Set of the Keltic Ranger
Collection by
Fewes
After working on this for a million years, here it finally is: a set for one of our favorite heroes. Hope you like it!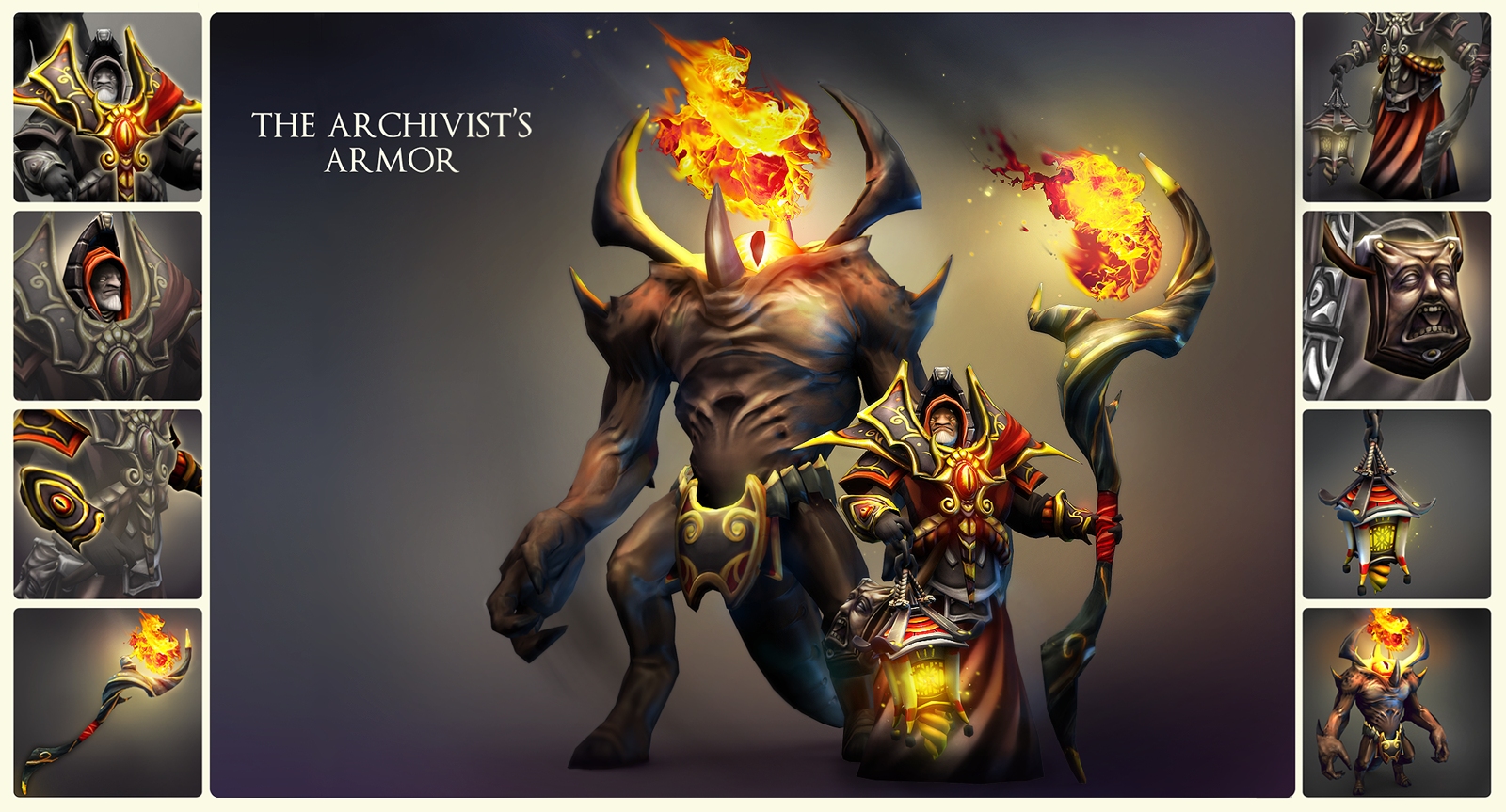 The Archivist's Armor
Collection by
Chemical Alia
A new full set of ceremonial-style items for Warlock, complete with a new Ultimate golem. Polycount WIP thread: http://www.polycount.com/forum/showthread.php?p=1695319#post1695319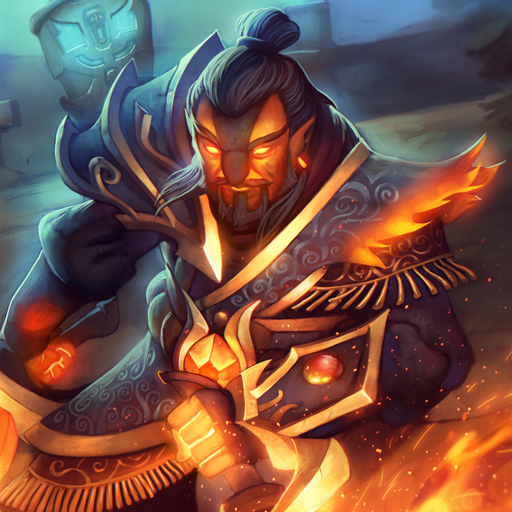 Garb of Narensii
Collection by
Vermilion Wlad

Golden Terror - Set
Collection by
Писька
Golden Terror - Set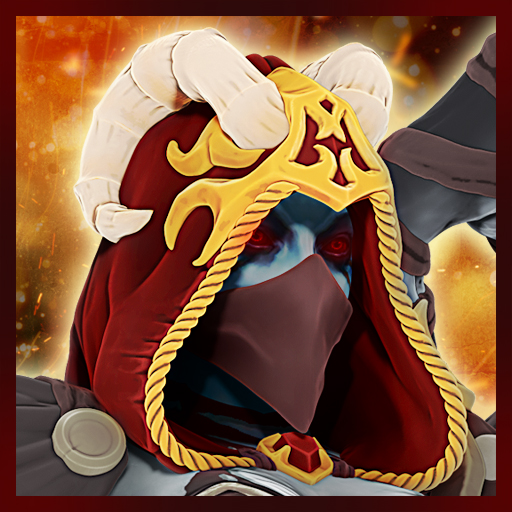 Queen of Agony
Collection by
:3
Among the pyres of the Abysm a fiendish presence loomed, casting its succulent shadow onto the Wailing Walls from which the trapped sinners reached forth, craving for the demoness that danced in their wake. Her majestic wings, now stripped of their former

Burning Efreet´s Legacy
Collection by
madshock
the set is following an arabic theme of an efreet. it comes along with a custom particle effect for the swords, custom ability icons and a custom loadout / - idle animation. if u like our set plz vote for it, thank you rocketalex - modeling | t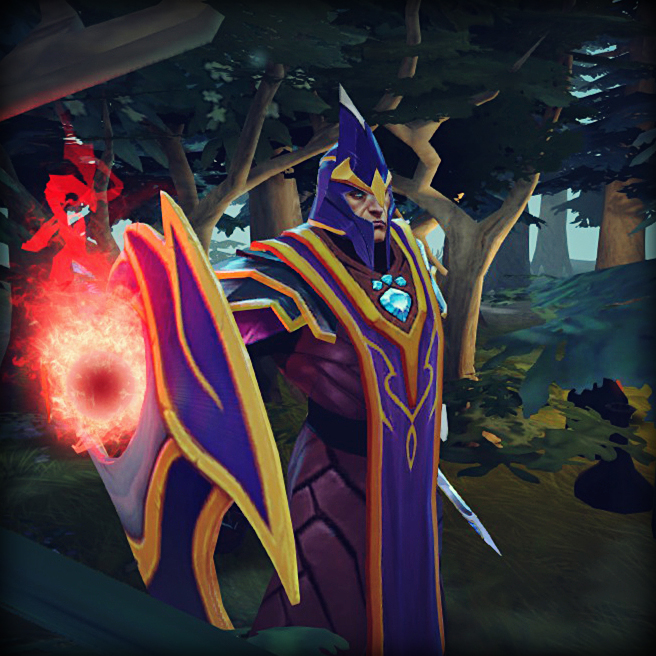 Orchid Shield [collection]
Collection by
Viktor.avi
A shield with the power of orchid malevolence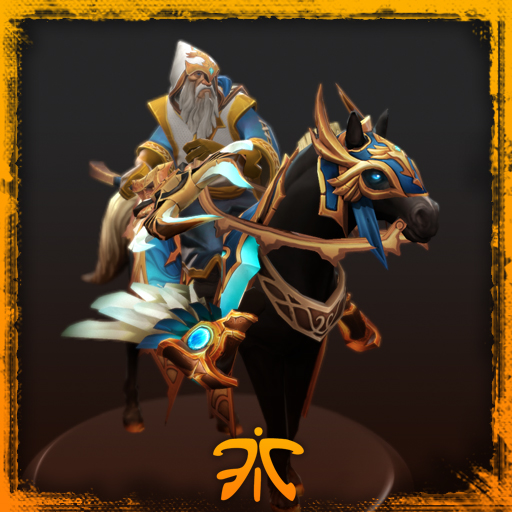 Fly's Keeper of the Light
Collection by
Spudnik
http://i.imgur.com/hQJ8uxS.png http://fat.gfycat.com/AfraidJaggedHorsechestnutleafminer.gif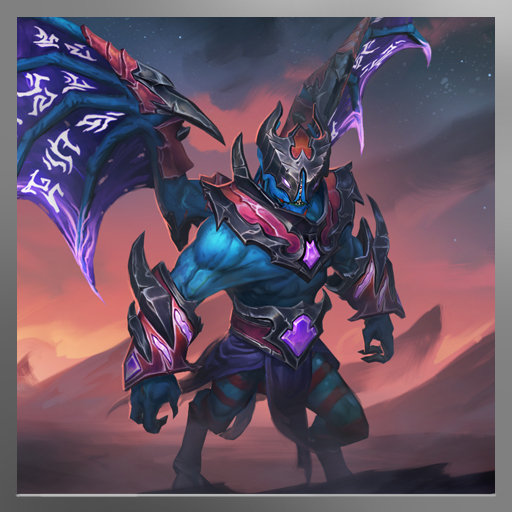 Armor of the Night Ghost
Collection by
Nikey
New set for Night Stalker! http://nikey.info/images/Follow.png http://puu.sh/pNAwy/e575a53b51.gif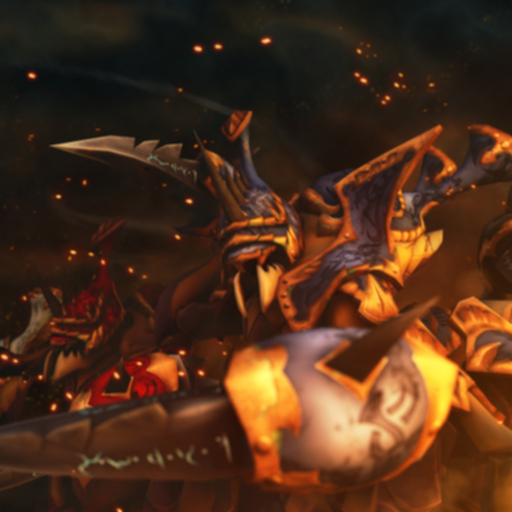 Cicatrix Regalia
Collection by
Mv
This set is a pro gear belonging to professional Dota 2 player known as ARS-ART. His singnature hero is Nyx Assassin, he is the very fist Dota 2 player that used Dagon on Nyx Assassin in a professional game and succeed with it. This set represents the cour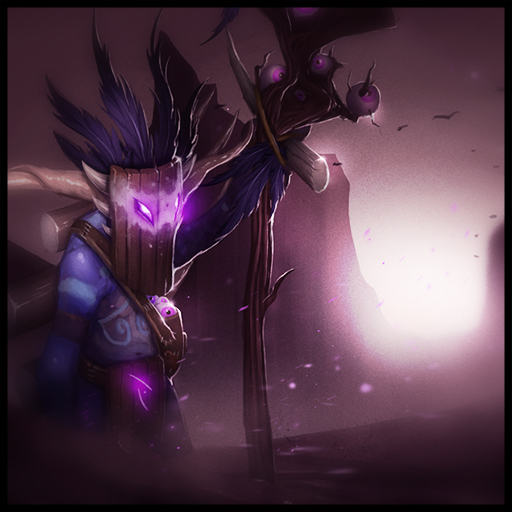 Black Magic
Collection by
JovaGrof
.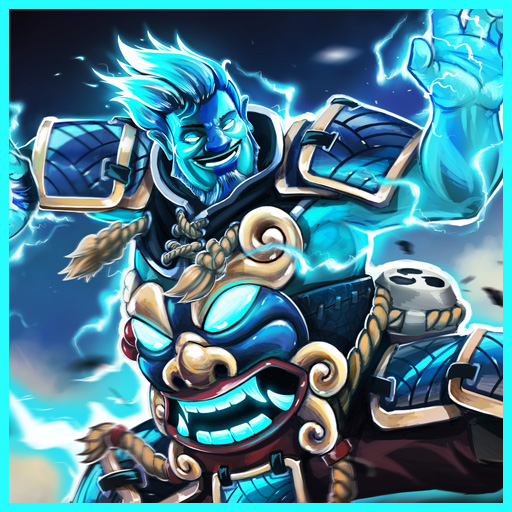 Rai'jin's Tools of War (for VIRTUSPRO G)
Collection by
RocketAlex
Rai'jin's Tools of War "With the passing of time, the will of man, grew weaker, while the will of the God grew stronger, thus, the god Raijin almost gains control of Storm Spirit's body and now, is getting ready to do battle, seeking revenge against men

Aria of the Wild Wind
Collection by
daniDem
Working on the lore and the trailer! : )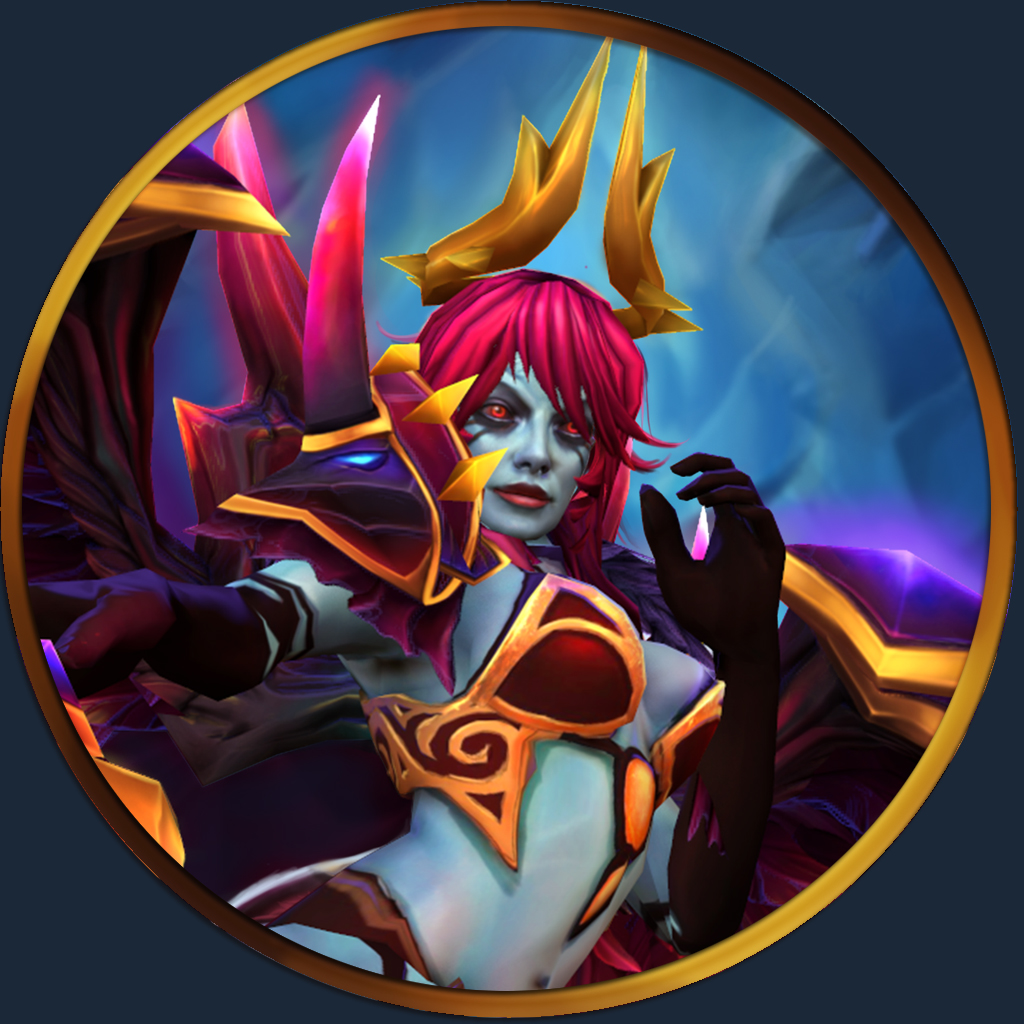 Queen charm
Collection by
澈水
Hi everyone.Do you like the Queen charm? If you think it's good , plz click the button and give me a thumbs up. :) If anybody got any suggestions or ideas plz leave me a message .Thanks for your support.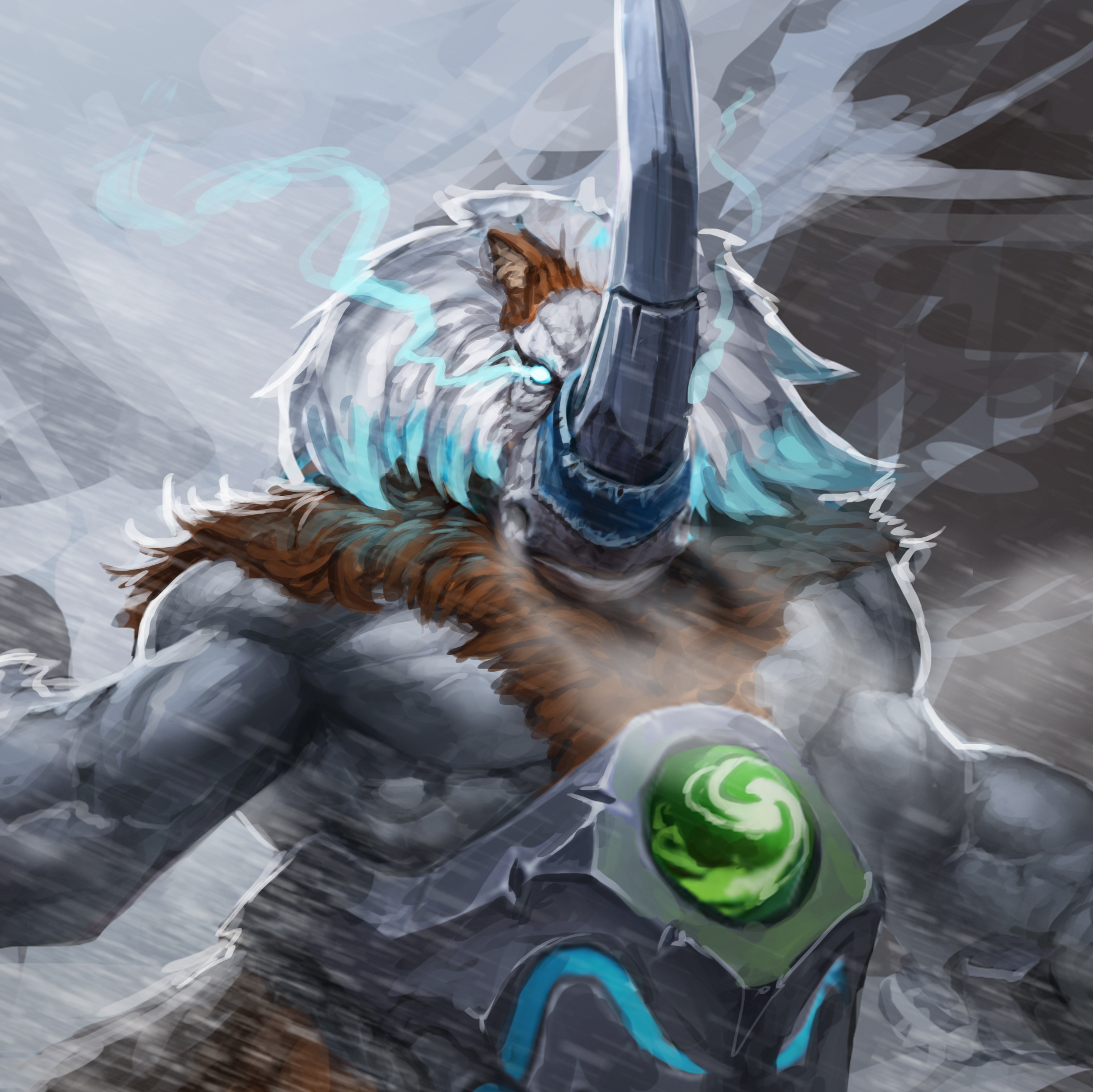 Dux
Collection by
Stew.art

Virtus.Pro HUD Bundle
Collection by
Andy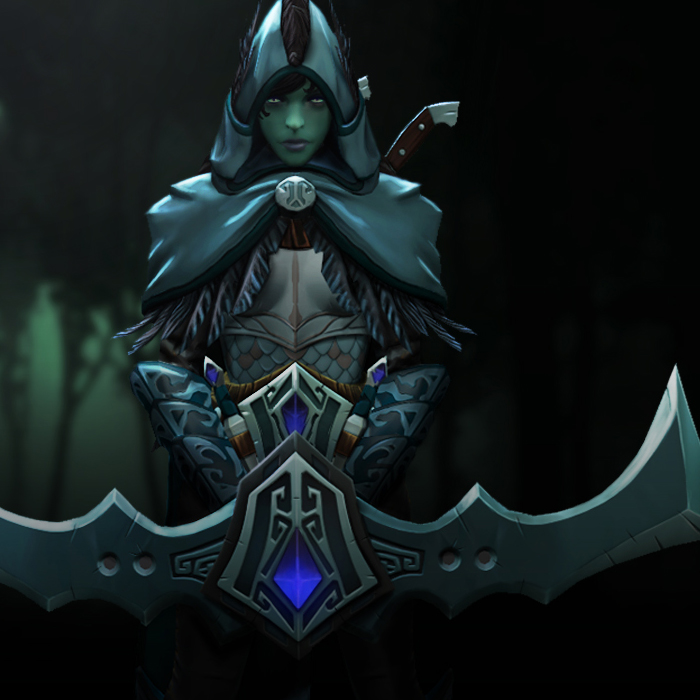 Veil of the Shadow Assassin
Collection by
RobbieK1000
Mortred's duties as an assassin take her to many exotic locations all over the world. Not all of these places can be considered civilized. Many of these places are dark, wild and full of the unknown. An assassin must take precautions to such perils of t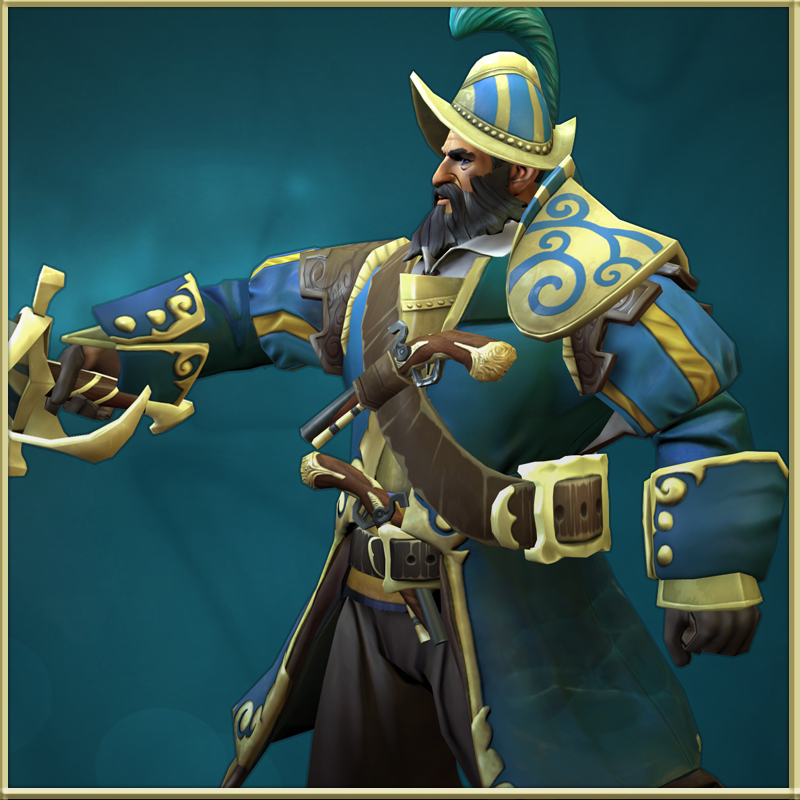 Instruments of the Conqueror
Collection by
RobbieK1000
When there is conquering to be done you'll know it. Thanks to Dota Cinema for featuring my set on this weeks Top 5 Workshop Items! https://www.youtube.com/watch?v=QuvkVJmuF9o

Might of the Stone's Spirit
Collection by
Celths
Might of the Stone's Spirit Lone druid set By Kidd , Celths and Ico While waiting for the prophecy to reveal itself, Sylla didn't stay idle. He looked for an ancient source of power, an ancient and forgotten myth, the Stone God. It is said that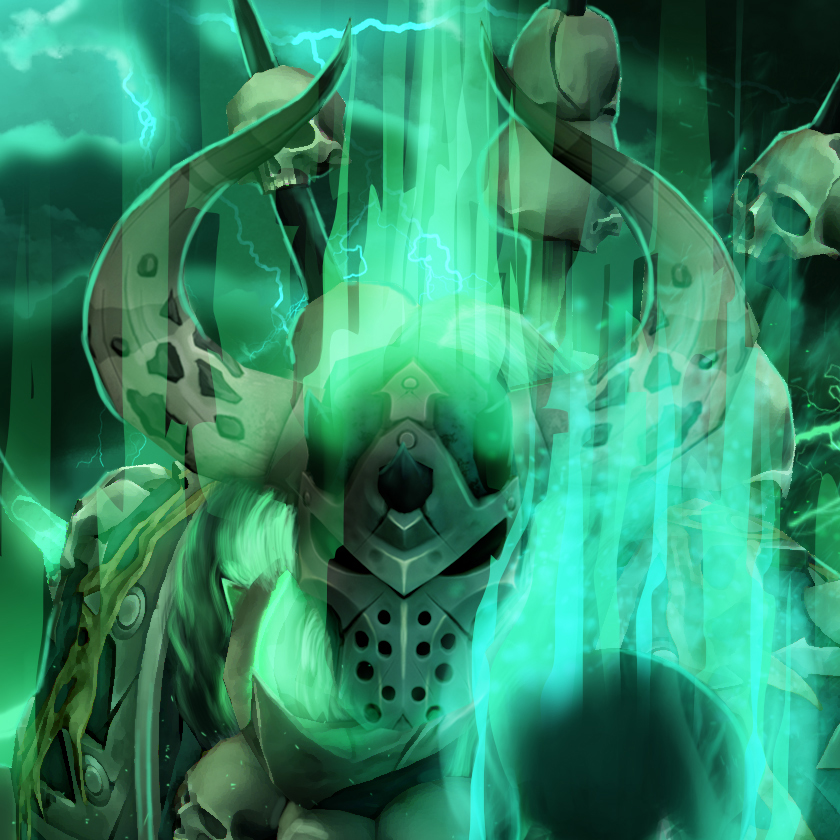 Destruction Lord
Collection by
Face
Hi everyone, my set for warhammer treasure Hope you like it http://i.imgur.com/wHzbm0E.gif