Showing 2221-2250 of 8,996 entries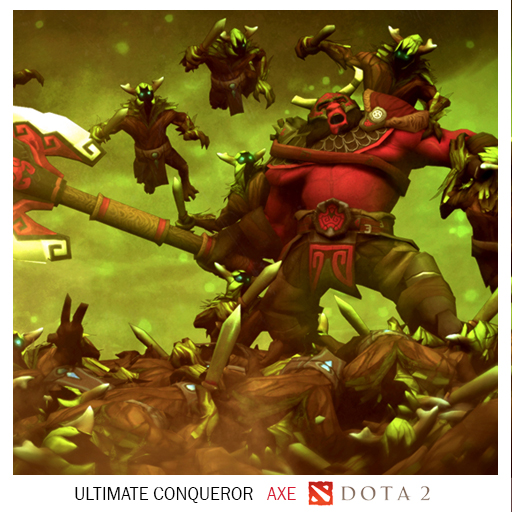 The Ultimate Conqueror
Collection by
Ahoburg
The Ultimate Conqueror. The set worthy of a mighty Axe.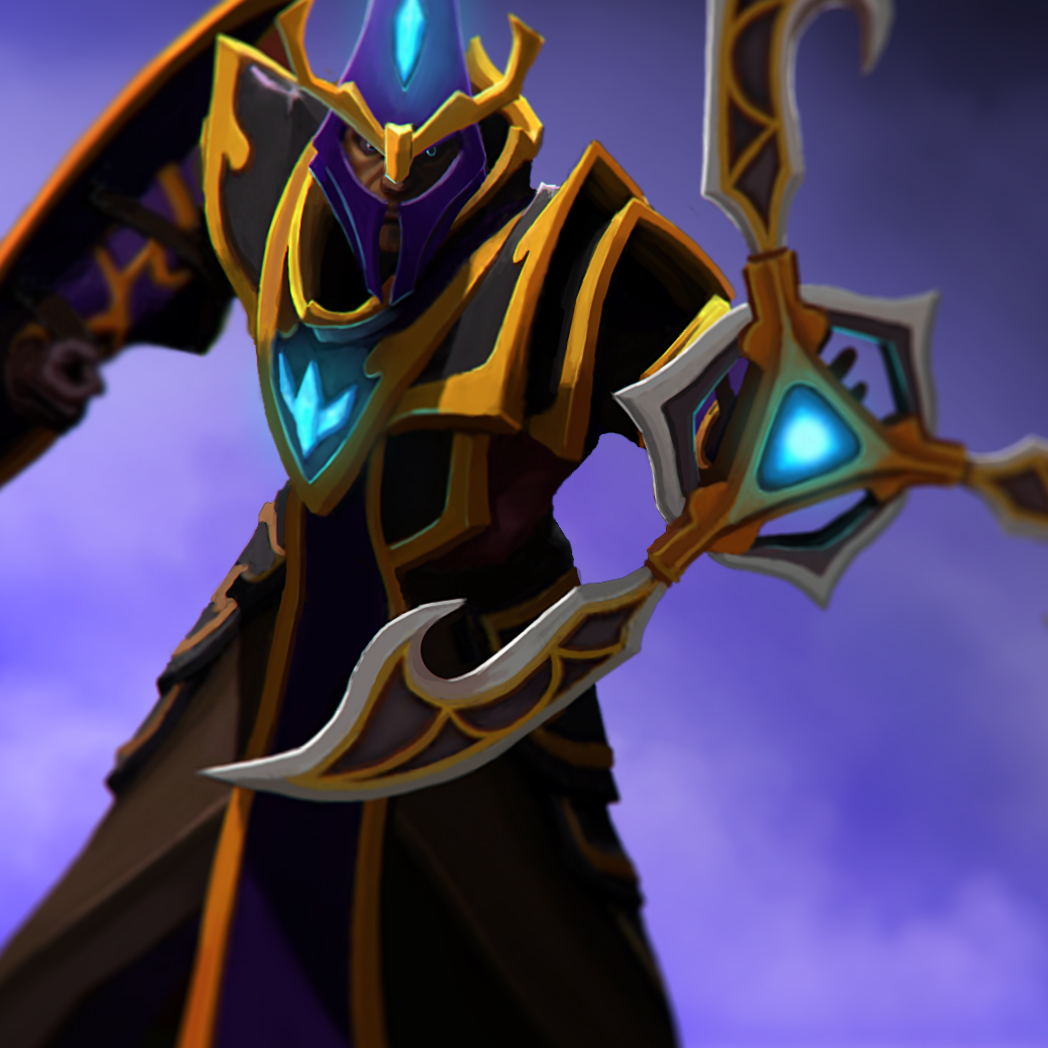 Ancient Order Set
Collection by
DinoFetus
Armor of the ancient order set designed for the Silencer.

CRaZY LoOp
Collection by
CRaZY LoOp
They call me Crazy Loooop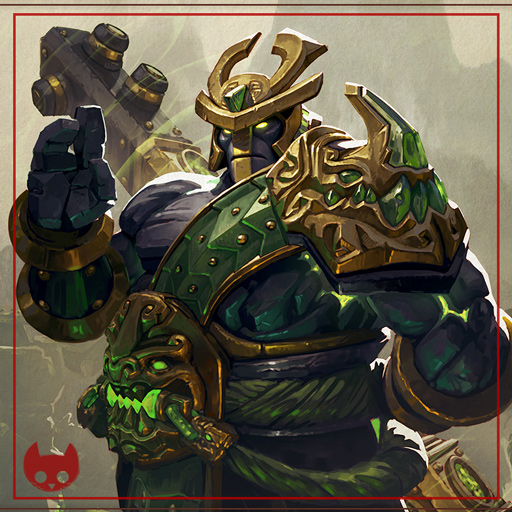 Imperial Jade Armaments
Collection by
yakonusuke
Kaolin the Earth Spirit in his great golden Armor. It was made for the one worthy leading the armys of the Emperor of the far east realms. Made for New Bloom 2015. Concept, 3D, Textures - yakonusuke Skinning - Crowntail

Poseidon's Wrath
Collection by
andyk125
Poseidon's Wrath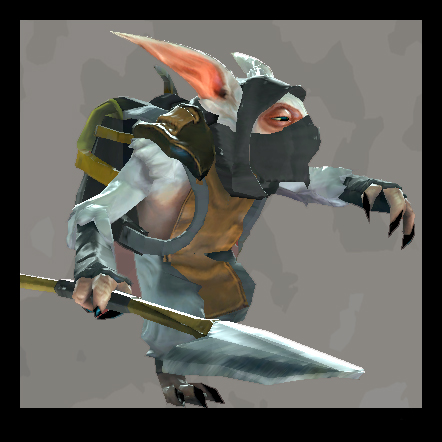 Meepo, The Graverobber
Collection by
BananaDancer
Meepo is a thief and a trader who does what he must to survive, stealing, pillaging ruins, and haggling with the warlocks and Magi who find their way into his homeland. Life is tough in the Riftshadow Ruins, and you have to do whatever it takes to stay ali

Fearsome Warrior set
Collection by
Ozzymandias
Even before Xin became ember spirit, his enemies called him a demon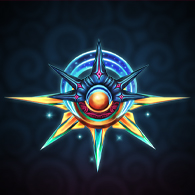 Armaments of Avilliva
Collection by
BladeofAvilliva
A collection of items I've done for Dragonus and Shendelzare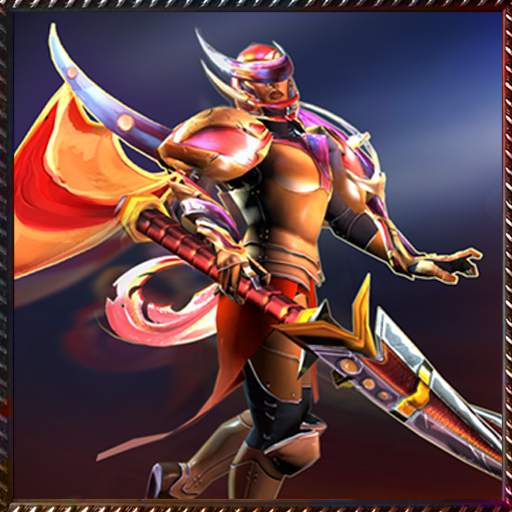 Legion Commander: Colibri Set
Collection by
Chicken_Basket
Legion Commander: Colibri Set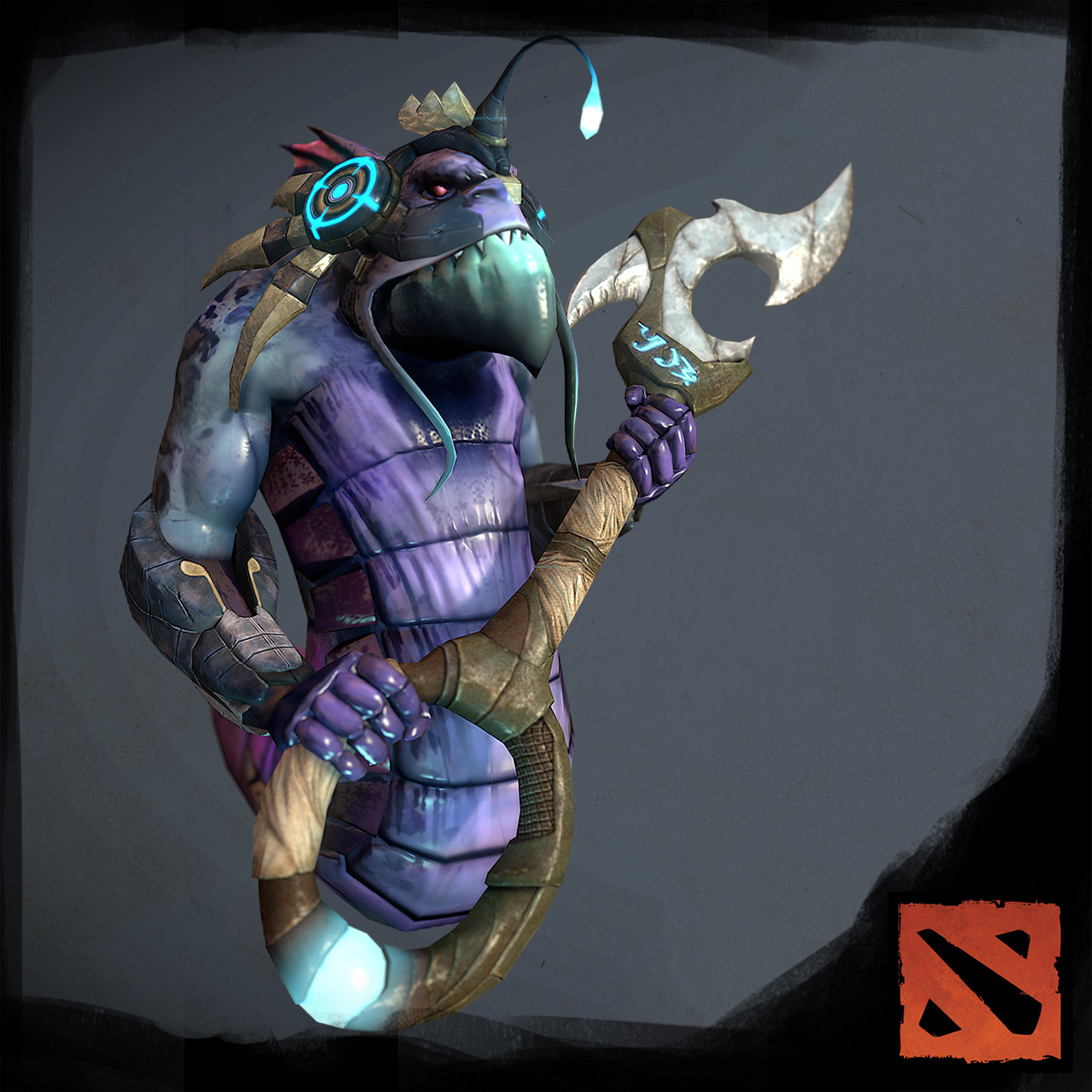 Treasure of the ancients
Collection by
god3ila
Those three pieces were created for the polycount contest. What is it about? I was reading the Slardar bio, and I was thinking about "What if, there were something left behind for him, to keep going on defending the sunken cities? Some treasure left by som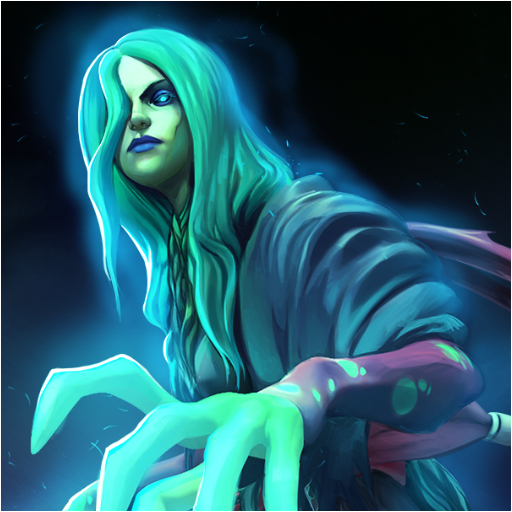 Keening Garbs
Collection by
Fewes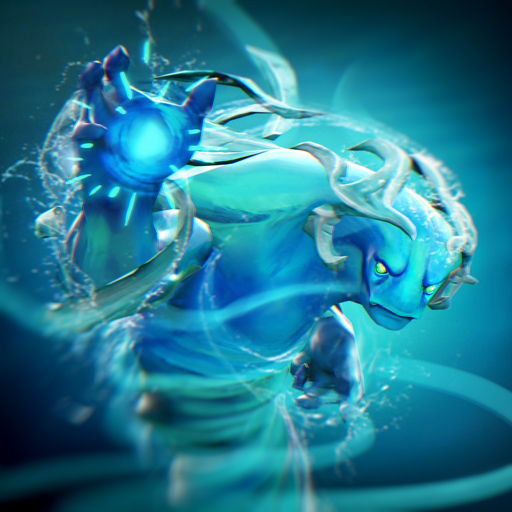 Shard of the Falling Comet
Collection by
Vermilion "Jeff" Wlad

Odds n' Ends Emoticon Pack
Collection by
Alystair | Barcraft United
A fun and mixed collection of well animated chat emoticons. Unlocks the 9 emoticons in the Odds n' Ends Pack: :hook: :salt: :sprout: :2cool: :bounty: :4x: :cheese: :gold: :giff: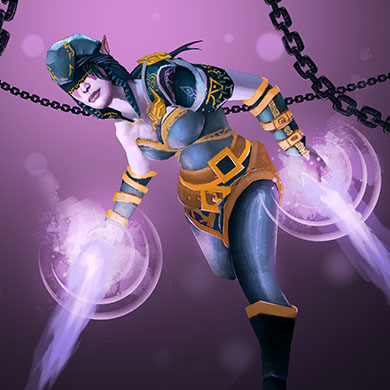 Set of the Seeker
Collection by
King Pöötis™
A set for Templar Assassin.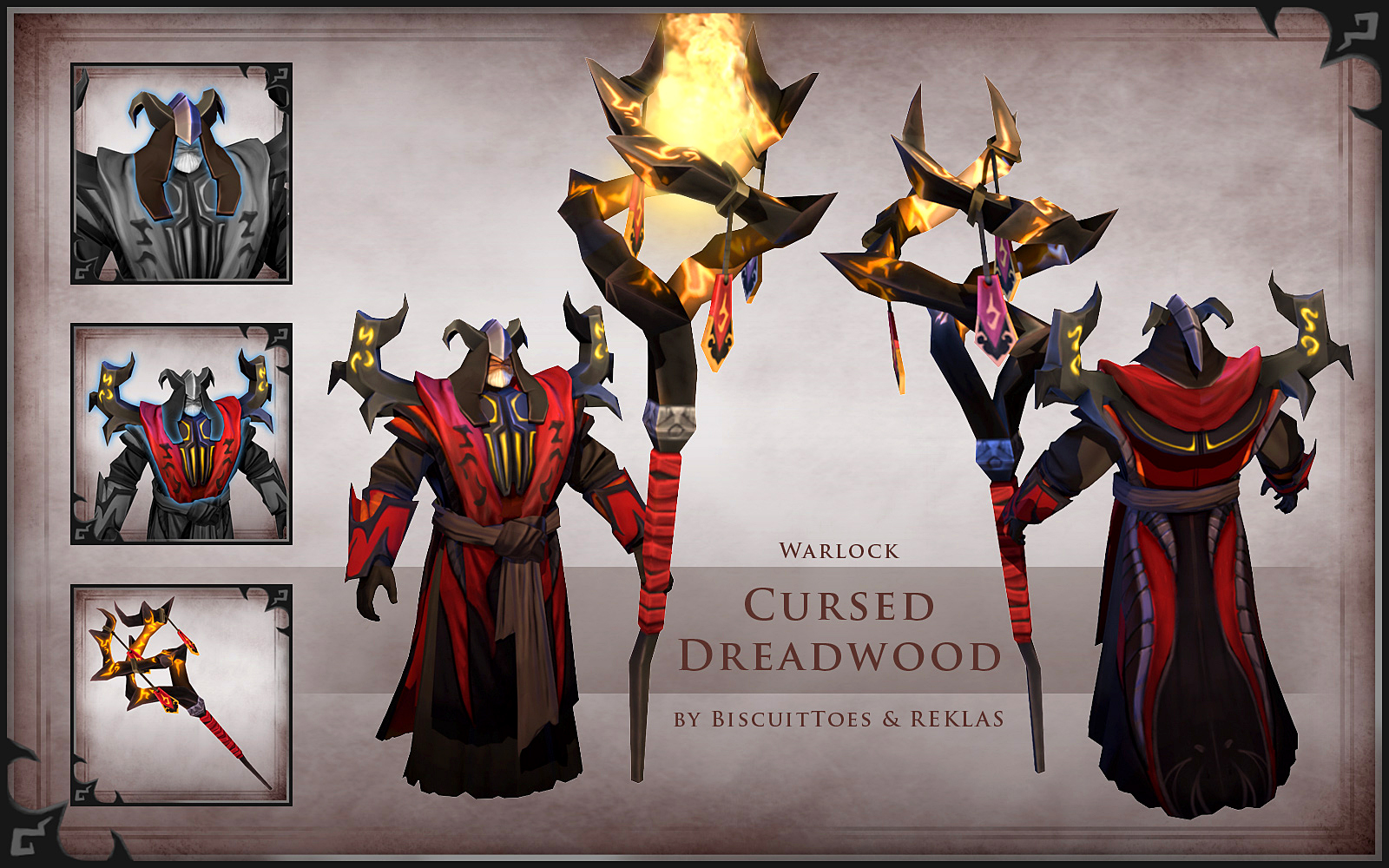 Cursed Dreadwood
Collection by
REKLAS
Cursed Dreadwood set created by REKLAS and BiscuitToes for the Warlock. Proceed thread can be found here: http://www.polycount.com/forum/showthread.php?t=106549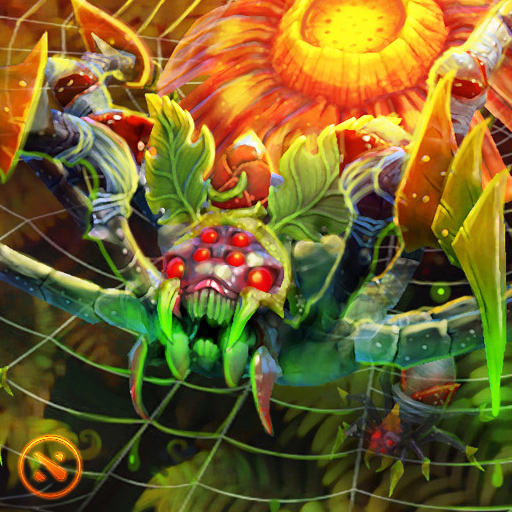 Queen of Rainforest
Collection by
Yestar™
She is the queen of the rain forest, ruling the mysterious tropical rain forest. Now with her fangs and gorgeous debut children. Who dares to invade her territory only a dead end. I hope you love it.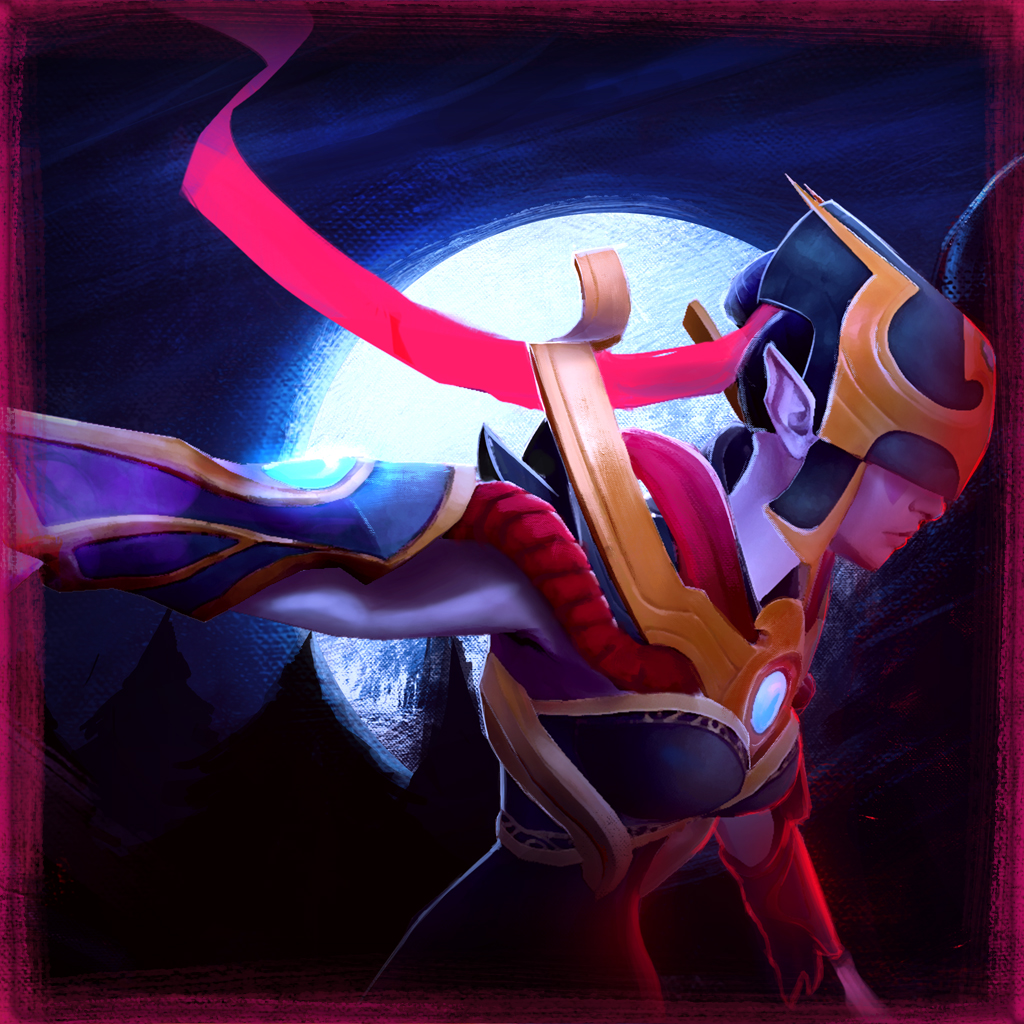 The Zealous Path
Collection by
Spudnik
Contains the four items of the Zealous Path set for Templar Assassin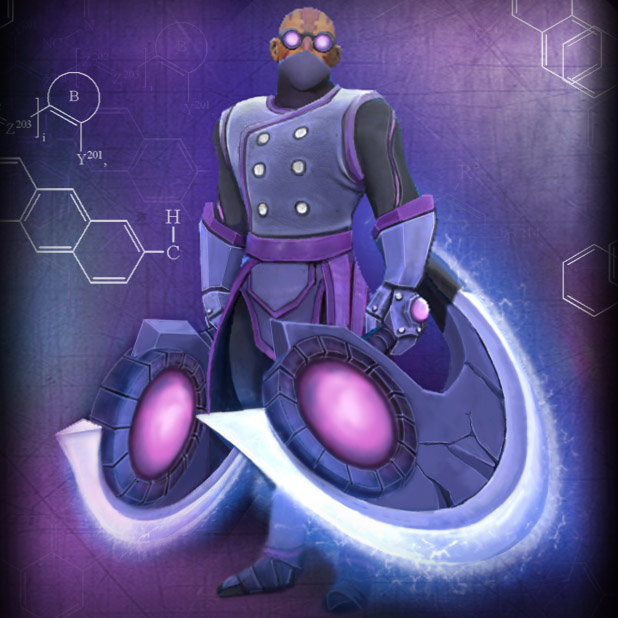 The Arcane Professor
Collection by
003030200
This is my first collection set. The idea was spawned from a conversation I had with a friend about AntiMage logically adopting science since he despises magic. Made sense to us. Hope you all like it. Any comments or constructive criticisms are appre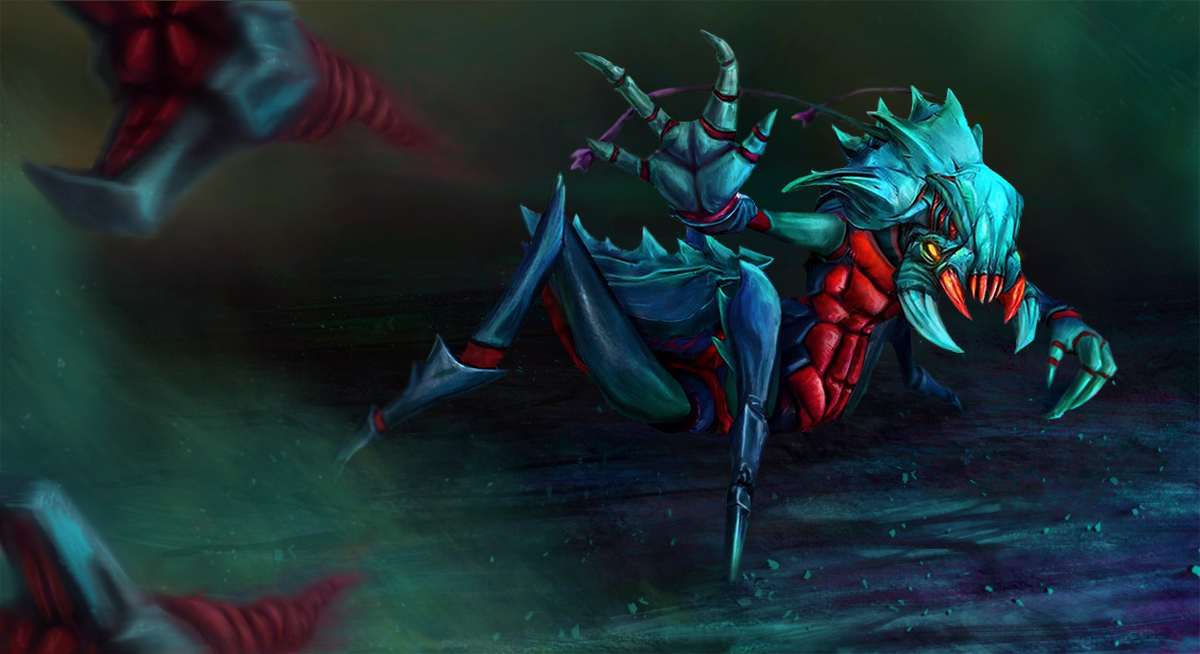 Creations of the Unraveler
Collection by
Vextrakt
The defiance of Skitskurr reverberates in his fractured wake. Adorned with his latest indulgence, his sight is set on a world ripe for unraveling.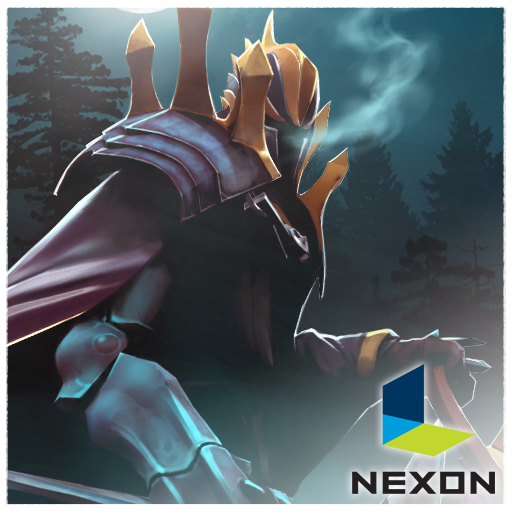 Gilded Rider of Avernus
Collection by
Hawf
A special promotional set for Abaddon made in part with Nexon! I'm sorry all the icons are the same but I'm strapped for time at the moment, but do take a look at the screenshots for more information.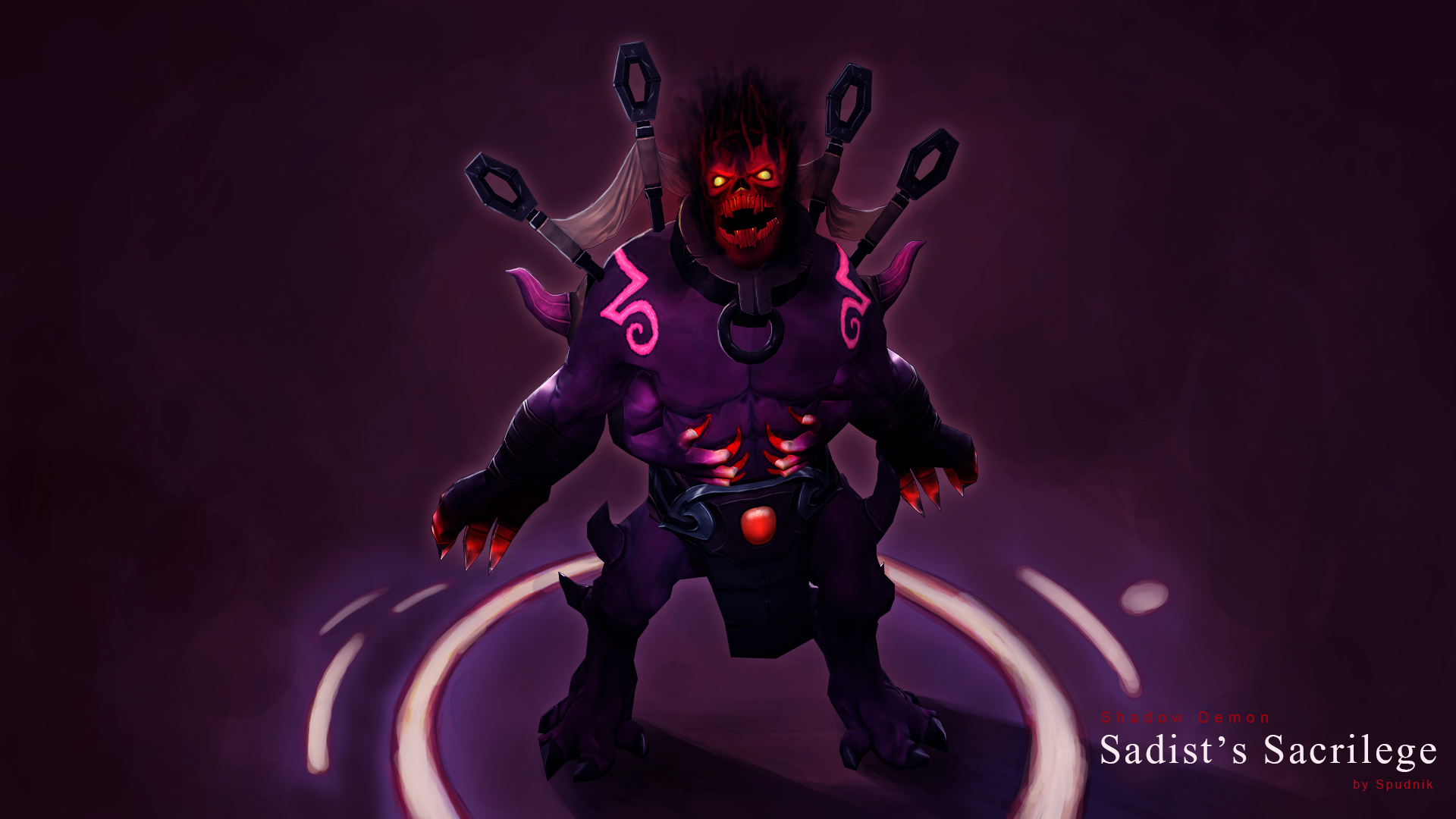 The Sadist's Sacrilege
Collection by
Spudnik
Shadow Demon's lust for torture and suffering may not be satisfied by the screams and pleas of mere mortals. He turned his own body into a sacreligious shrine to his unquenchable hunger causing the cursed souls bound to his dark will to endure their tortur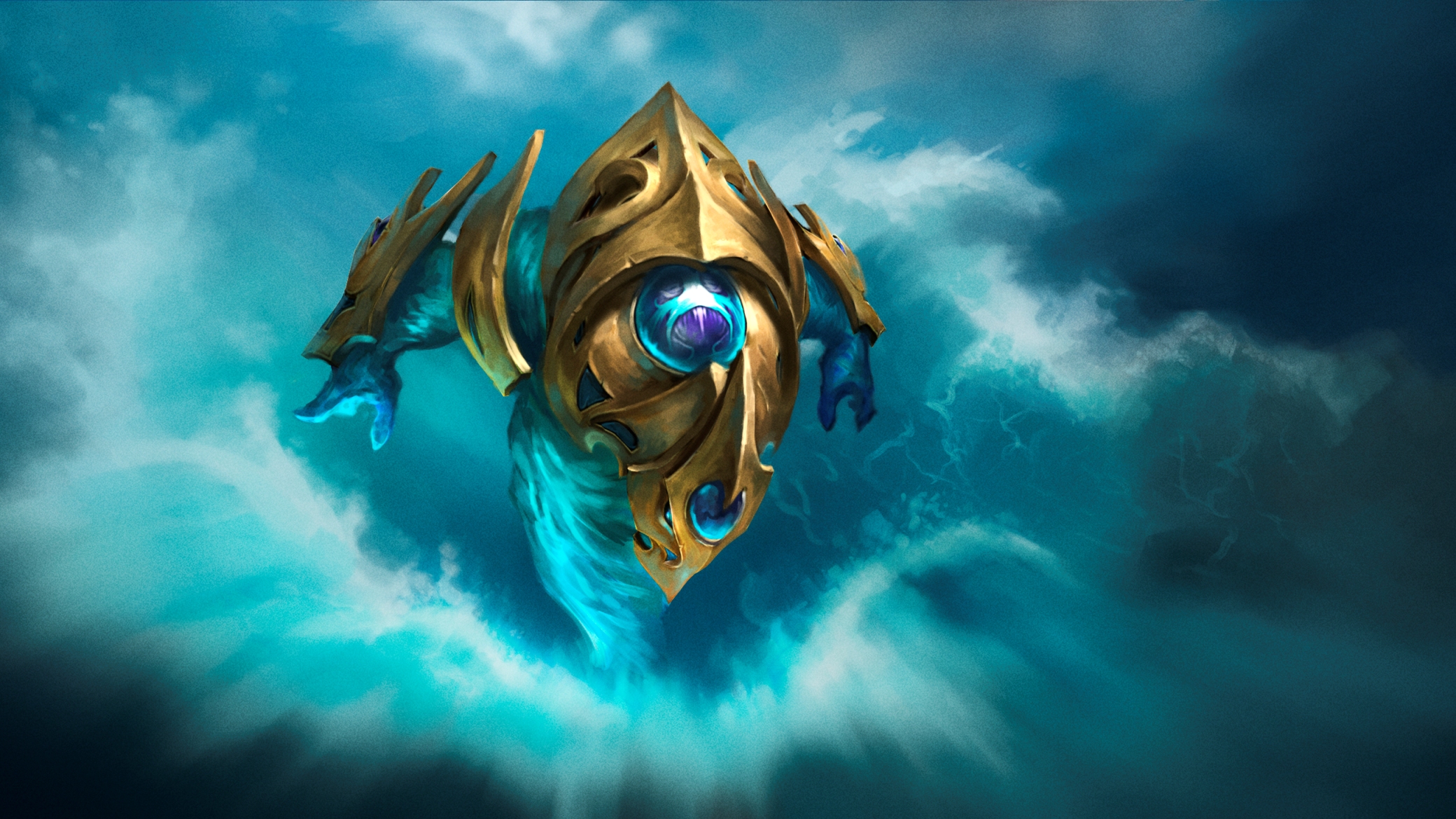 Armor of pure absorption
Collection by
Pernach
Now you can buy Morph here http://www.dota2.com/store/itemdetails/11701 Thanks for your supporting!

Bloody Snow set of Juggernaut
Collection by
Bloody Snow set of Juggernaut This design is inspired by Korea traditional patterns and mask.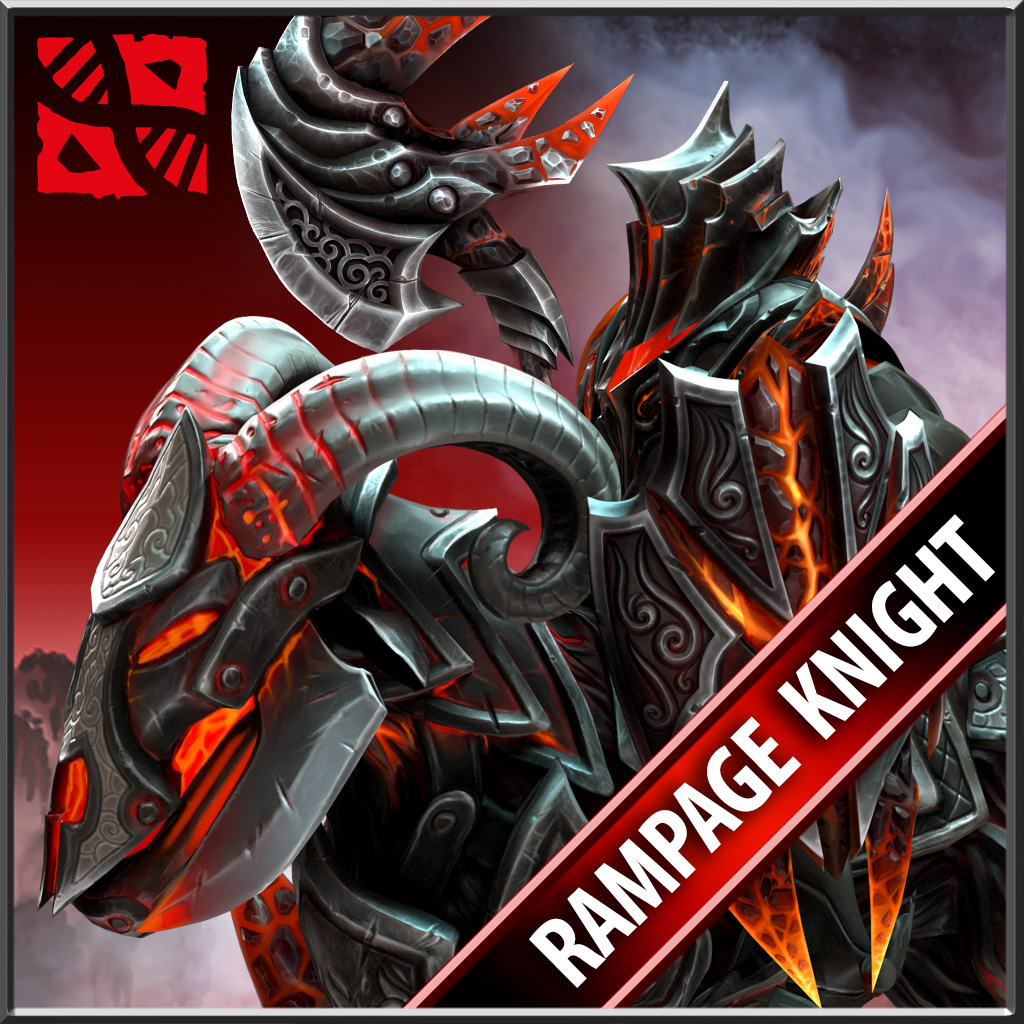 Rampage Knight
Collection by
dnalit
Set for Chaos Knight.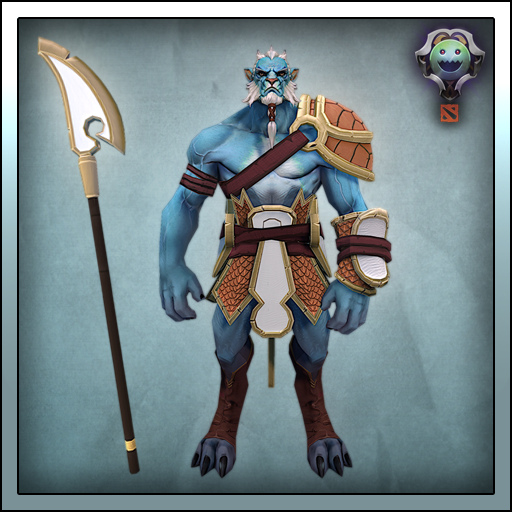 The Pole Coasts Regalia
Collection by
Dvonio ▲▲
A collection for the set: The Pole Coasts Regalia. made for Polycount Dota 2 Contest Video: http://www.youtube.com/watch?v=-ZyBjaYEFis&hd=1 Polycount WIP Thread: http://www.polycount.com/forum/showthread.php?t=107164 Thanks.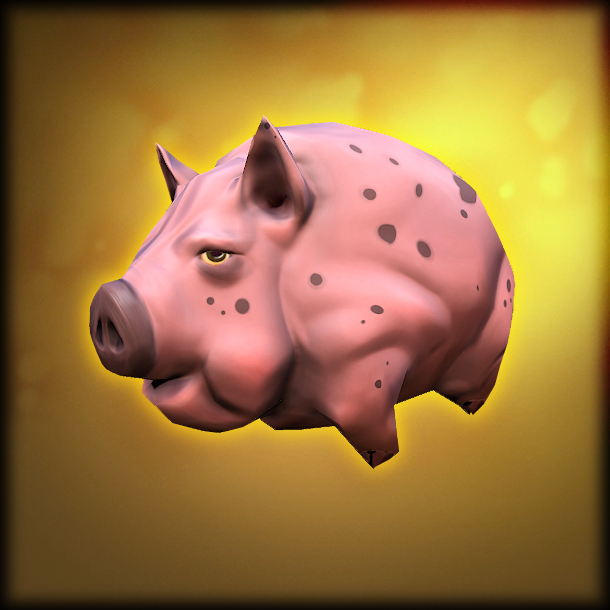 Champion of the "Gold Coin"
Collection by
Zalak
Gear of winner of the "Deadly Booze" drunken game.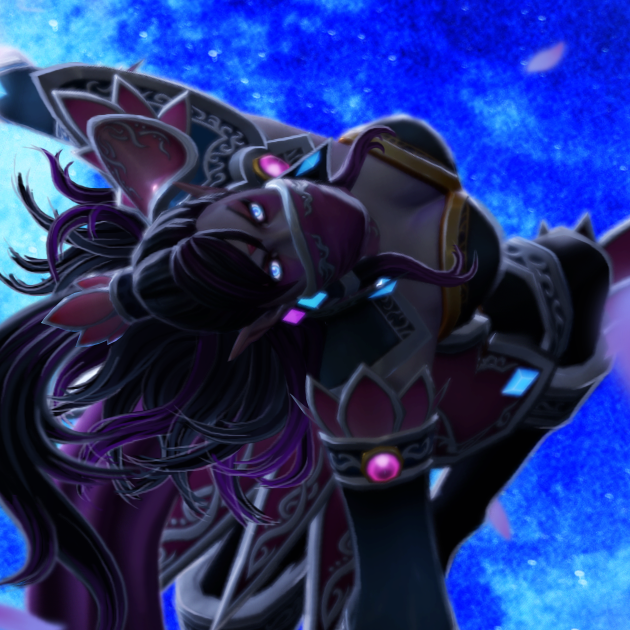 Enchantments of the Mystic Lotus
Collection by
SeeingTriangles
Urban legend speaks of an assassin, cold and deadly, yet beautiful and mysterious. No matter how many victims she has slain, no matter how much blood she had spilled, the mysterious assassin's beauty remains untarnished, just like a beautiful and pure lotu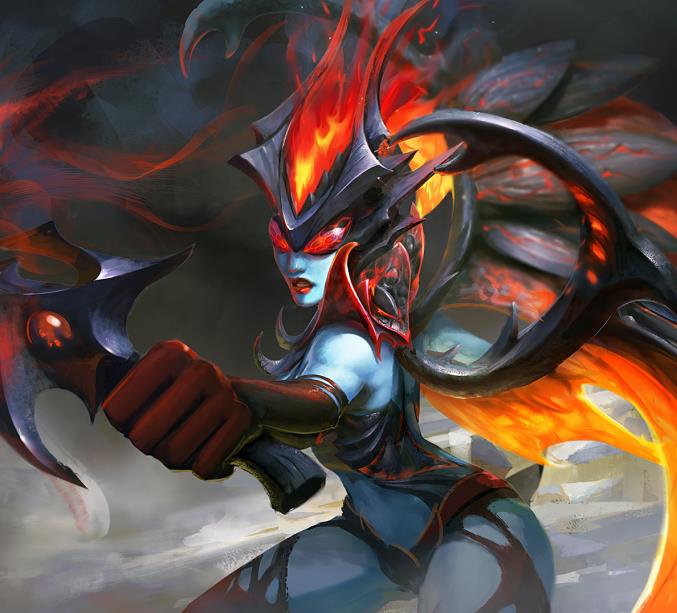 Queen of Pluschwa
Collection by
Jigglypuff
I know I'm a pain, but you love me anyway.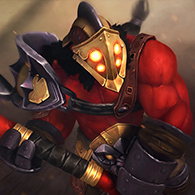 Colosseum Set
Collection by
Sebastian
Axe Colosseum set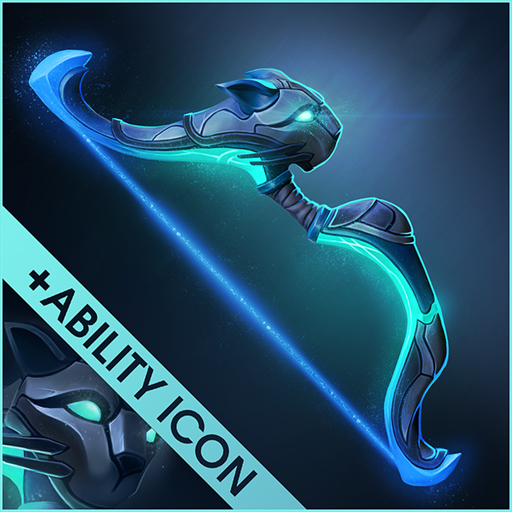 Accurata Bow
Collection by
Sebastian
For Drow Ranger