Showing 661-690 of 9,176 entries

Nightshade Malevolence
Collection by
Mv
Nightshade Malevolence a Venomancer set for Sheever. Inspired by Venomancer lore and background. Now fused with the most beautiful flora in the world, a beauty matched only by the strength its poison. Made by: Set made by: Mv, Reza, Agito, Chameleon,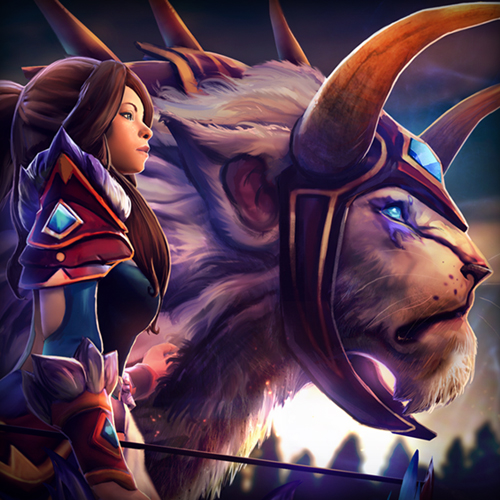 Warden of the Eternal Night
Collection by
Cersei Lannister
Our newest set for Mirana in collaboration with Gamersbook, hope you like it!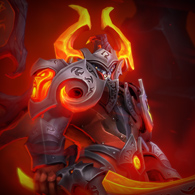 Set of Eternal Fire
Collection by
Sebastian
Our set for Doom

Divine Enforcer
Collection by
blossomalex
Omniknight - Divine Enforcer Set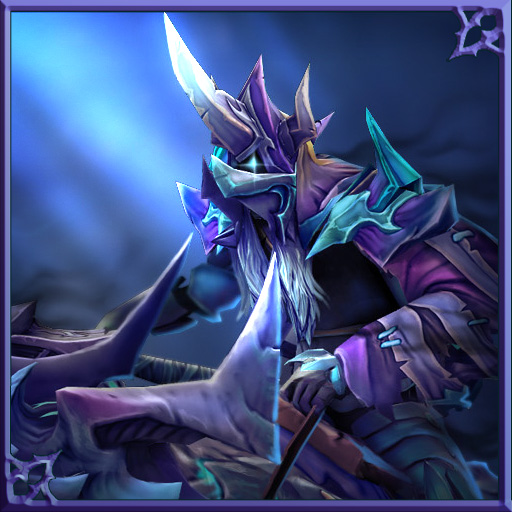 Darkness wanderer's armor
Collection by
K-Pax
Hey guys . i just finished my new set. it's for abaddon. i named it Darkness wanderer's armor. Pls vote it if you like :) I also update my facebook and polycount page address.hope you like my work.i really appreciate your support. Finish a chaos k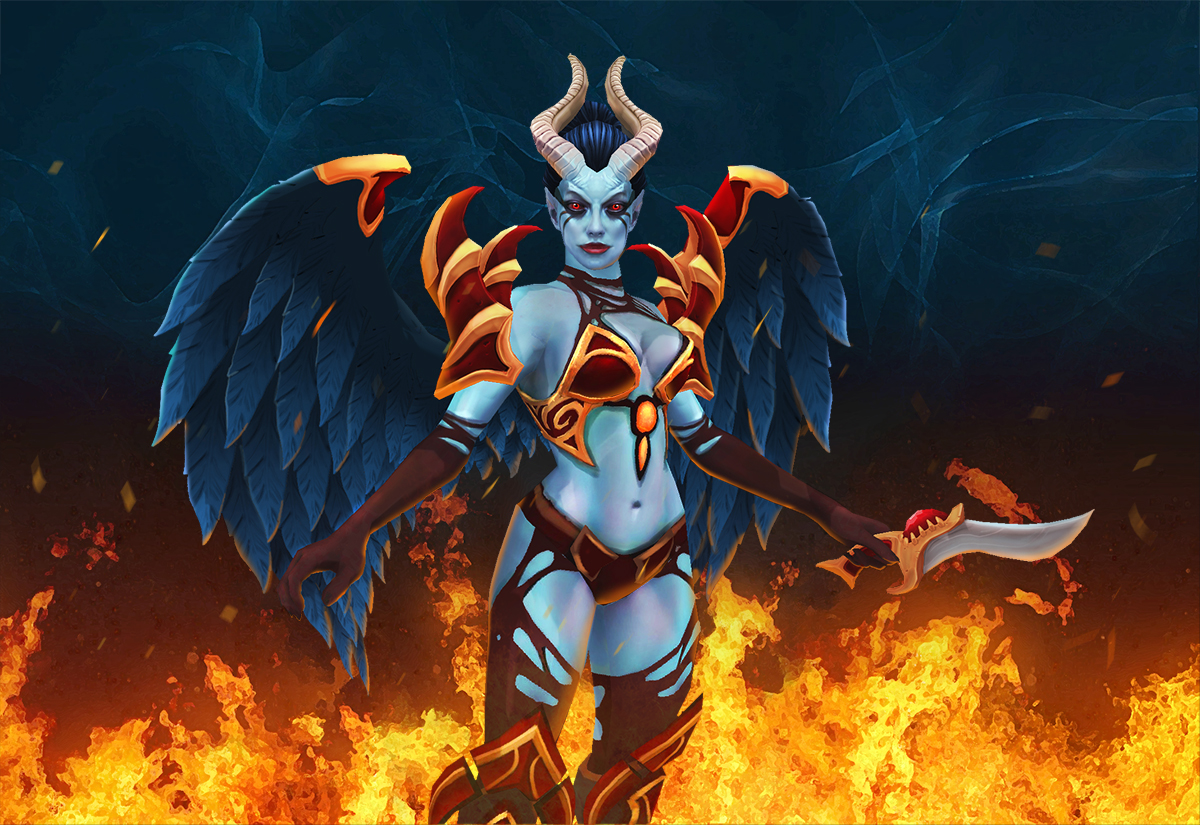 Dark Angel Set (RoX.KiS SOLO)
Collection by
Virgl
The QOP set made by Virgl & RoX.KiS SOLO.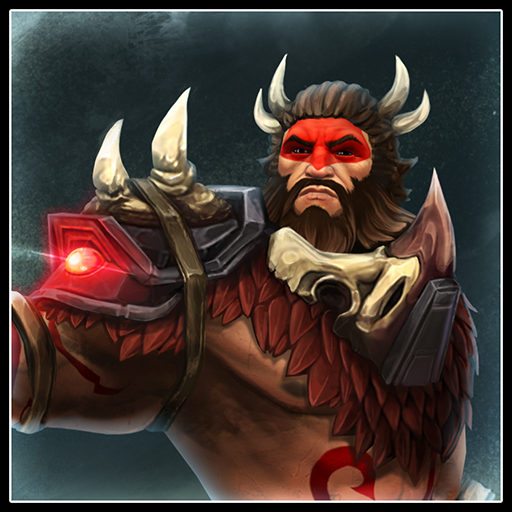 Warhide of the Crimson Hawk - Beastmaster Set
Collection by
XD
Warhide of the Crimson Warhawk. Set Created By NME and Daedonas. Set Includes Head piece, Armlet, Belt, Weapons, Shoulder Guard and Bird Summon. Daedonas Site - www.terrymaranda.com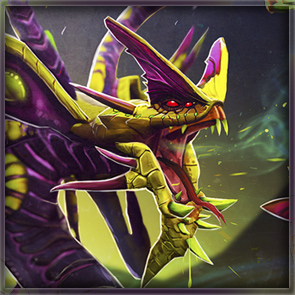 Hazards of the Primeval Nova Venomancer Set
Collection by
Team Fnatic
Hazards of the Primeval Nova Set for Venomancer created by The Lannisters and Fnatic's Trixi. www.fnatic.com www.facebook.com/fnatic www.twitter.com/fnatic www.facebook.com/fnatictrixi www.twitter.com/fnatictrixi www.facebook.com/Dota2Lannisters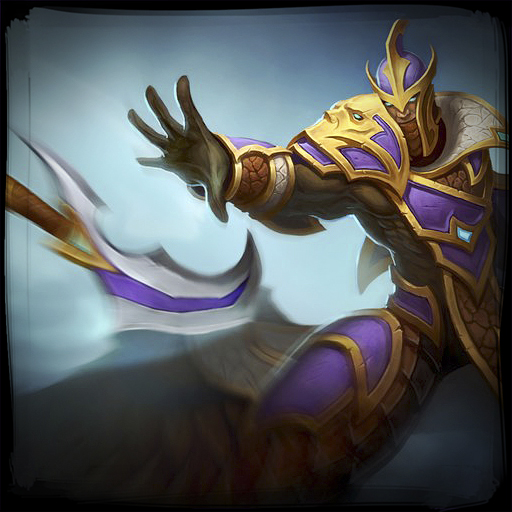 Aeol Drias Blessings
Collection by
[prosto-mogy]
We hope you like it :)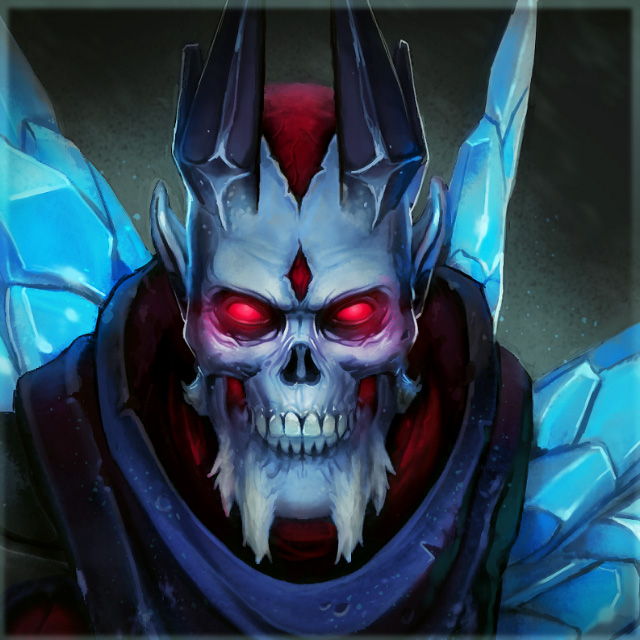 Eldritch Starvation
Collection by
Konras
Drowning in bottomless pool Ethreain was tortured by his lust. Lust for power and vengeance. As time was slowly passing away, his soul was starving, not soon to be filled with fear of his enemies.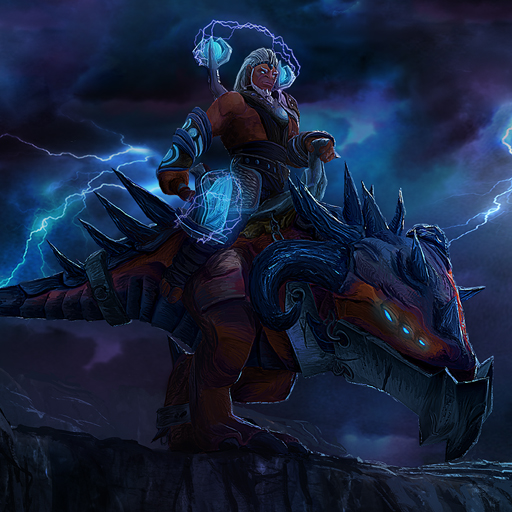 Set of the Tempest's Wrath
Collection by
Celths
Set of the Tempest's Wrath for Disruptor. Update : improved textures for the mount.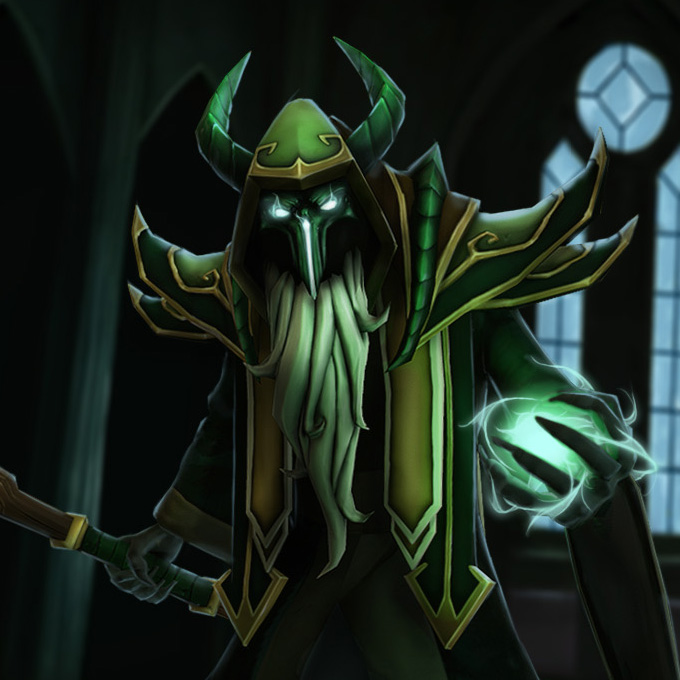 Robes of the Heretic
Collection by
Clyptic
On one silent night, in the middle of Bloatworm season, a dark figure of potent power approached the heavy doors of Rumusque Cathedral. Guardsmen of the Ecclesiarchy denied entrance to this vagabond of ill intentions, only to be met with agonizing pain as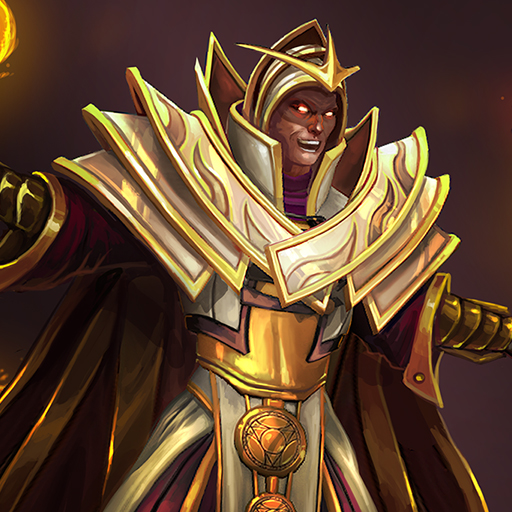 Mnemonus Arcanus
Collection by
Nannou
After 500 years from the Fall of Mad Moon did the Insubstantial Eleven, with the permission of the Hidden Council, organize an Arcanus Divinum tournament, where all the famous magic practitioners were to compete for the title of Grand Magus. Wizards, conju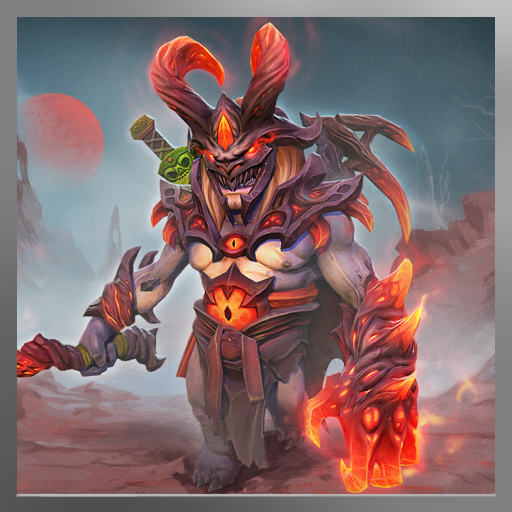 Torments of the Seventh Plane
Collection by
[prosto-mogy]
We hope you like it! :)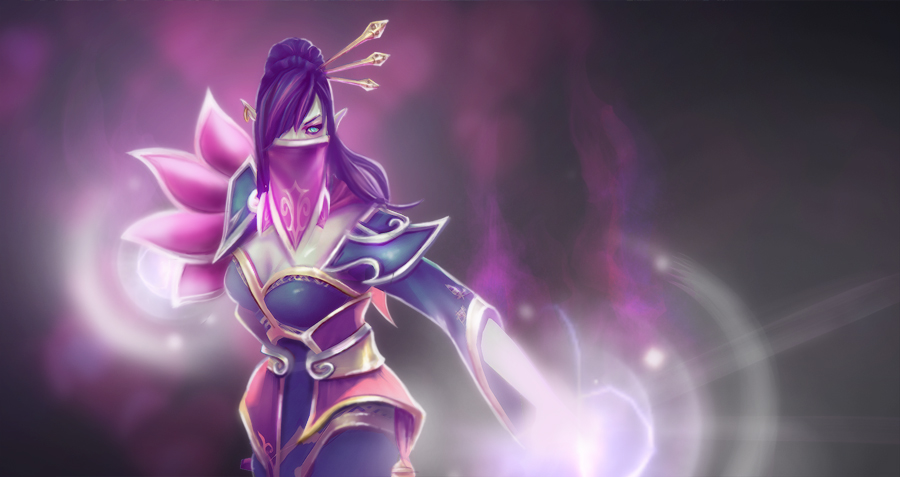 Bindings of the Hidden Temple
Collection by
Yi
A set of armor taken by Lanaya from the Hidden Temple.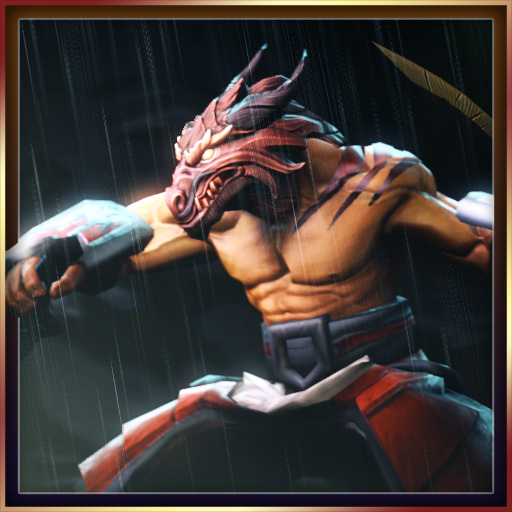 Dual Wielding - juggernaut set
Collection by
T_Vidotto
Dual wielding juggernaut set click on any of the items or on the video for more information.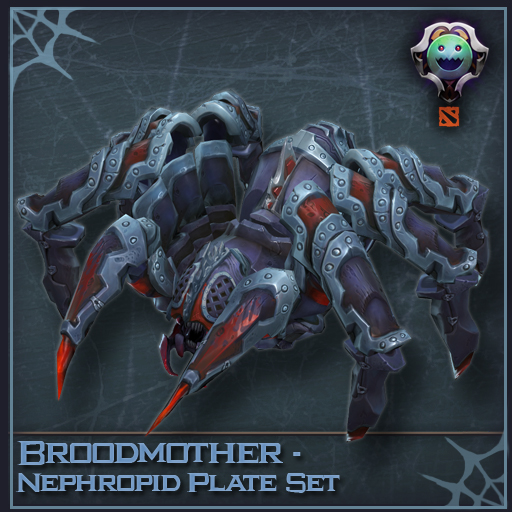 Broodmother - Nephropid Plate Set
Collection by
OrganizedChaos
This is now available on the dota2 store! http://www.dota2.com/store/itemdetails/20277 Thanks so much for your votes :)

Aui_2000 - Skywrath mage - Fallen Nocturne
Collection by
T_Vidotto
Skywrath mage set was made in conjunction with the professional player Kurtis "Aui_2000" Ling It was a pleasure working with Kurtis on this set, I hope everyone enjoys the final result as we enjoyed making it.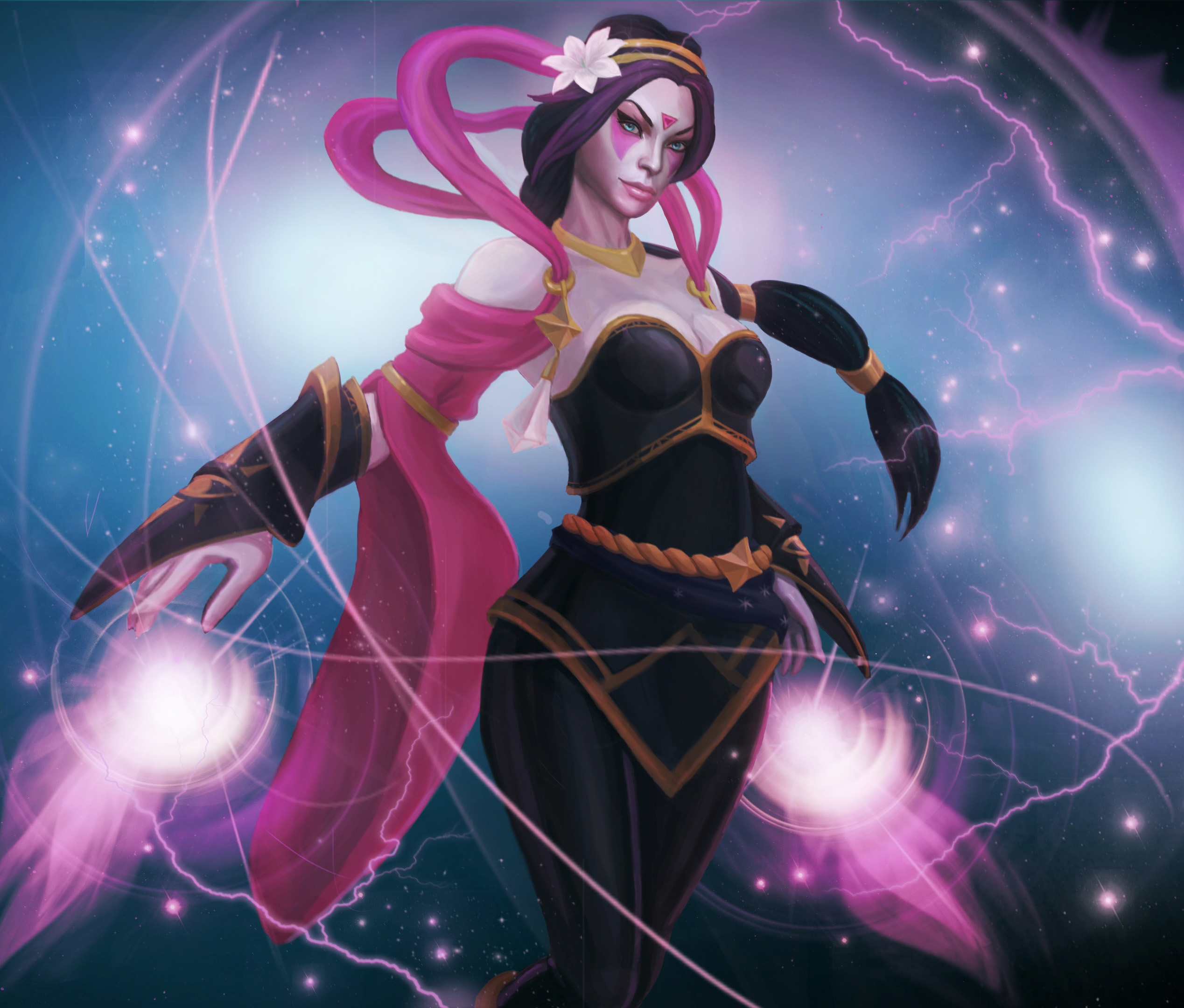 Garment of Blessed Harmony
Collection by
NeonCat
Hi! Check it out:) Striving for perfection Lanaya saw a lot of magical things. Now when she learns all their mysteries, she use the favorite of them in conjunction. All elements of this garment harmoniously combine, making Lanaya beautiful and dangerous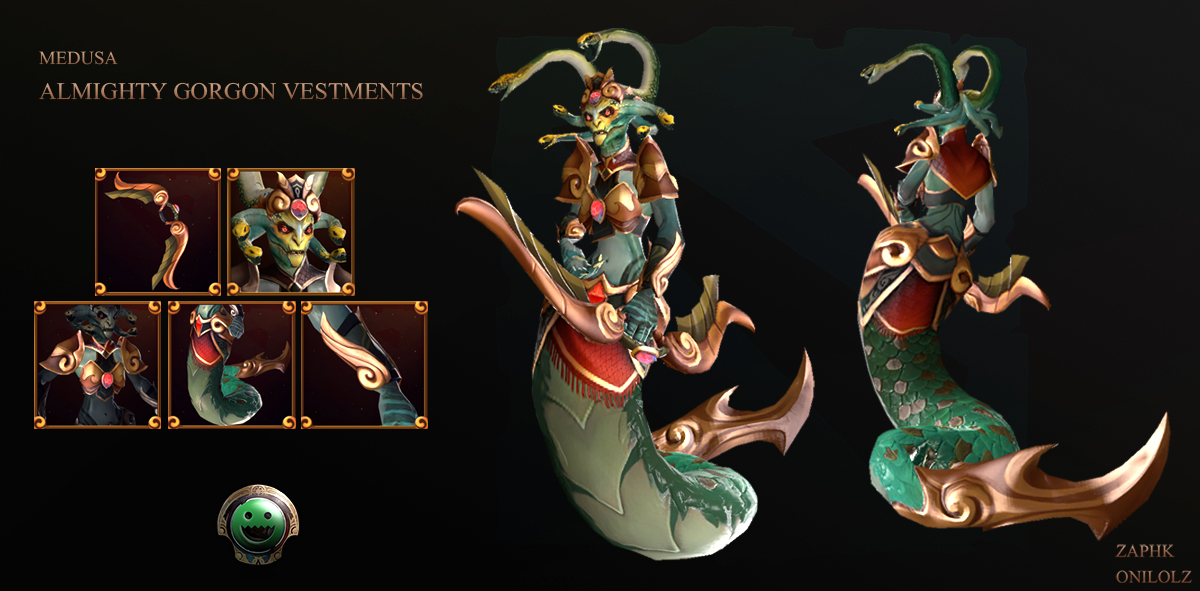 Almighty Gorgon Vestments
Collection by
OniLolz
Almight Gorgon Vestments set for Medusa :)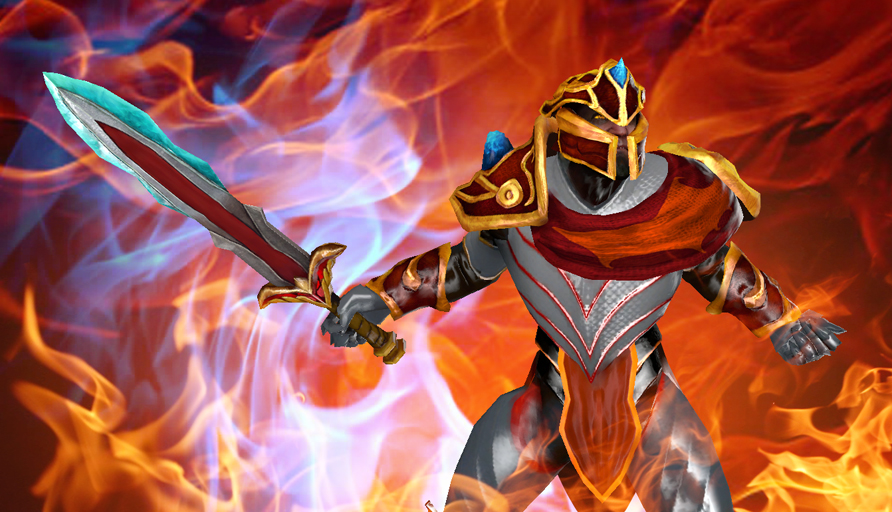 Dragon Knight set of the Blue Flame
Collection by
Vermilion Wlad
The dragon rises from the ashes it has sown.

Frostborn Mage
Collection by
Mv
The Frostborn Mage is a promotional set for Analyst, Caster and former professional player NS. This set was made and sponsored by Mihalcenu and RavaFX. Follow us on: https://twitter.com/just_NS https://twitter.com/AMihalceanu https://twitter.com/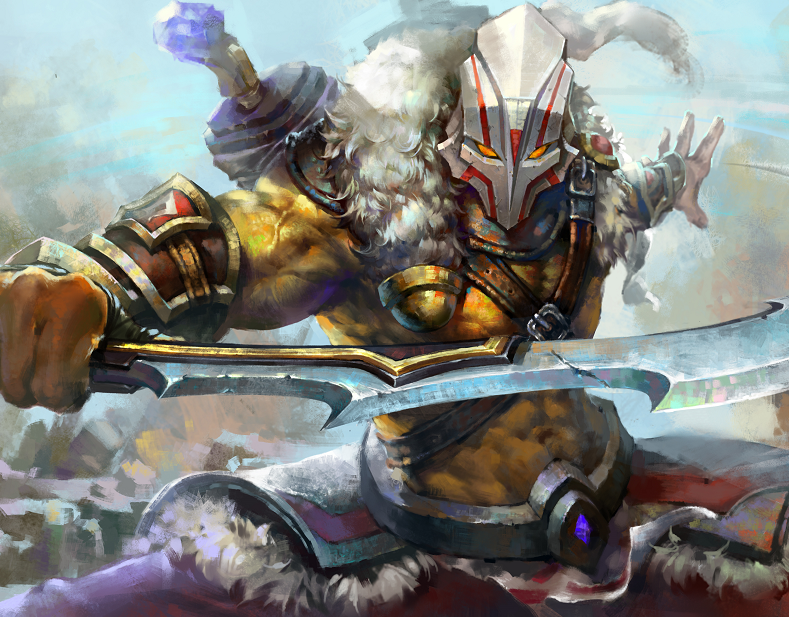 Juggnut Set: Weapon Master
Collection by
Jigglypuff
People don't know, except for swordplay, the traditional metallurgy of ancient Isle of Masks was also carried on by Yurnero. He spend his life to chase the peerless sword.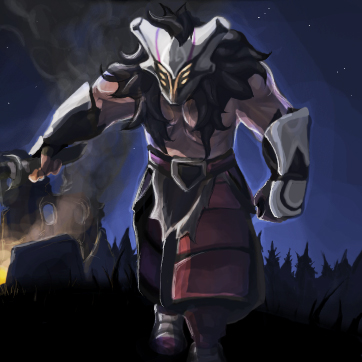 Armaments of Reckoning
Collection by
Sukotto
After being banished from his homeland, Yurnero the Juggernaut took up these arms as a sign of his swift justice. These ancient artifacts from the Isle of Masks were originally a punishment for disobeying his lord but now they are instruments of his righte

Trappings of the Ravenous Fiend
Collection by
Don Don
A set for Lifestealer! Concept by Kyle Cornelius (Ziedrich) - @KyleLCornelius Model and Texture by Don Don - @ArtByDonDon More updates and progress images on Facebook - https://www.facebook.com/ArtByDonDon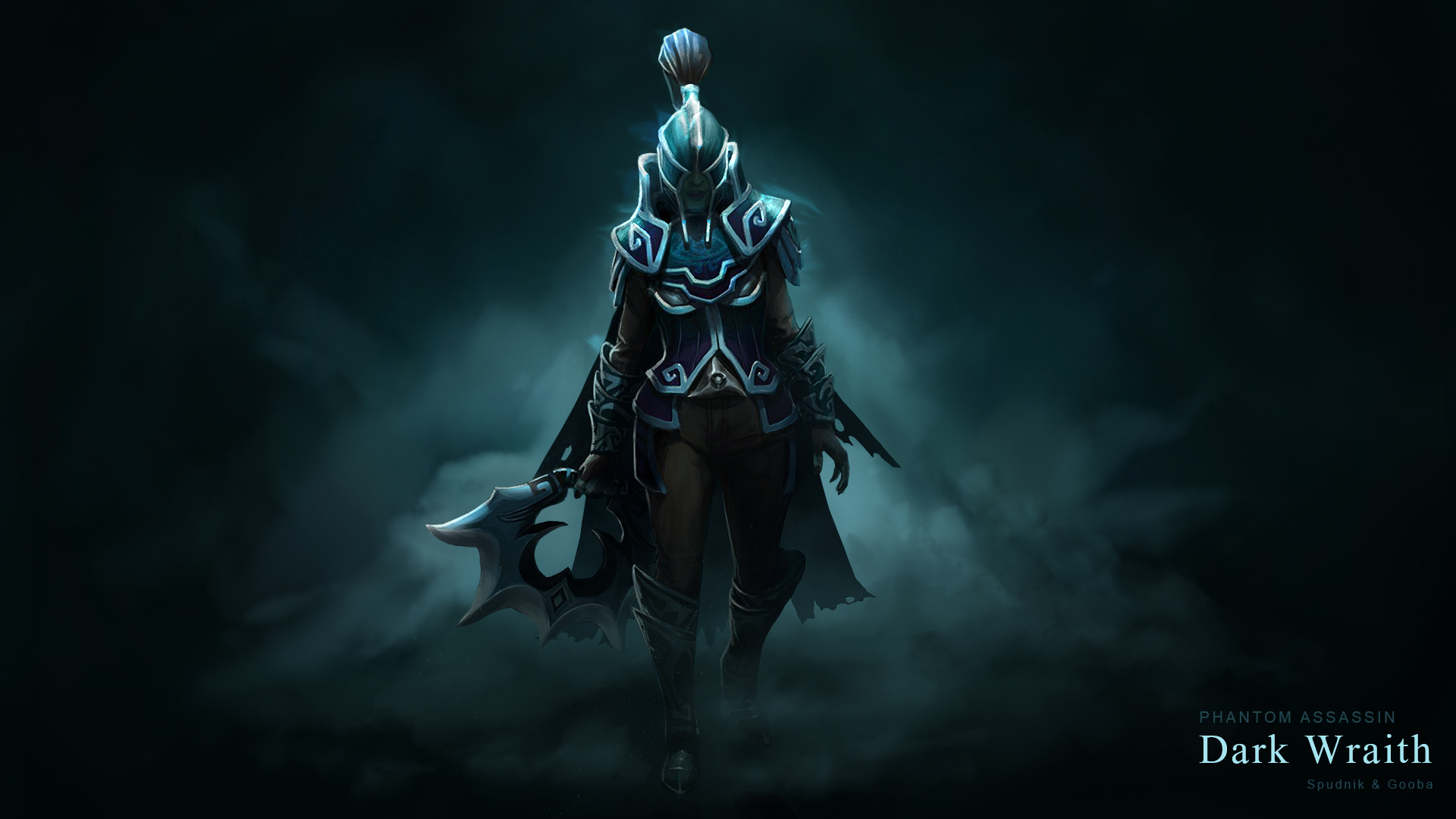 Dark Wraith
Collection by
Spudnik
As night descends and the lines between light and darkness fade, the people lock their homes and light fires to keep away the wraith that haunts the night. Mortred, they call it. They say the last thing you see is a dark silhouette peeling out of the fog,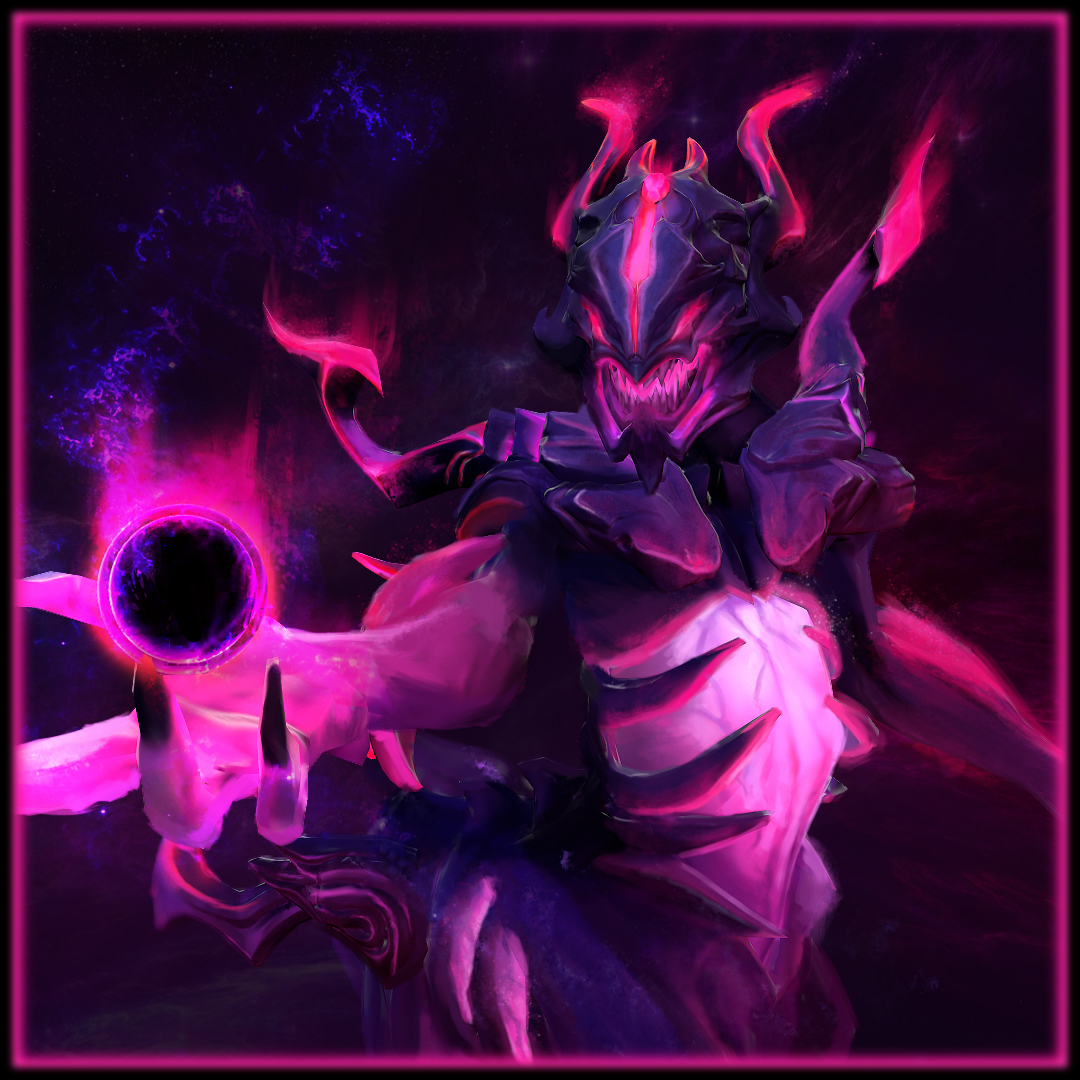 Tormented Dreams Set
Collection by
KarkengSnowman
Hi guys , this is my latest set for Bane-Tormented dreams set Feel free to vote , if you like it :D Cheers. http://i.imgur.com/719xqdj.gif Feel free to follow my [url=https://steamcommunity.com/id/soapzman/myworkshopfiles

Redmoon Assassinator's Secret Finery
Collection by
K-Pax
Hi all. I just finish a new set for lanaya.if you like it ,vote it. thx :) In her pursuit of the mysteries of the universe, Lanaya endlessly practiced her assassination techniques. Upon the Orient, she encountered a reclusive martial arts master. Intro

Mephistopheles' Arsenal - ESP Dota 2 Cup
Collection by
CLeGFX
he following item set will be included alongside a Dota 2 ticket to the Electronic Sports Prime Dota 2 Cup, or ESP Dota 2 cup. You can read more about the tournament here: http://www.joindota.com/en/news/12317-es-prime-announces-2000-cup www.es-prime.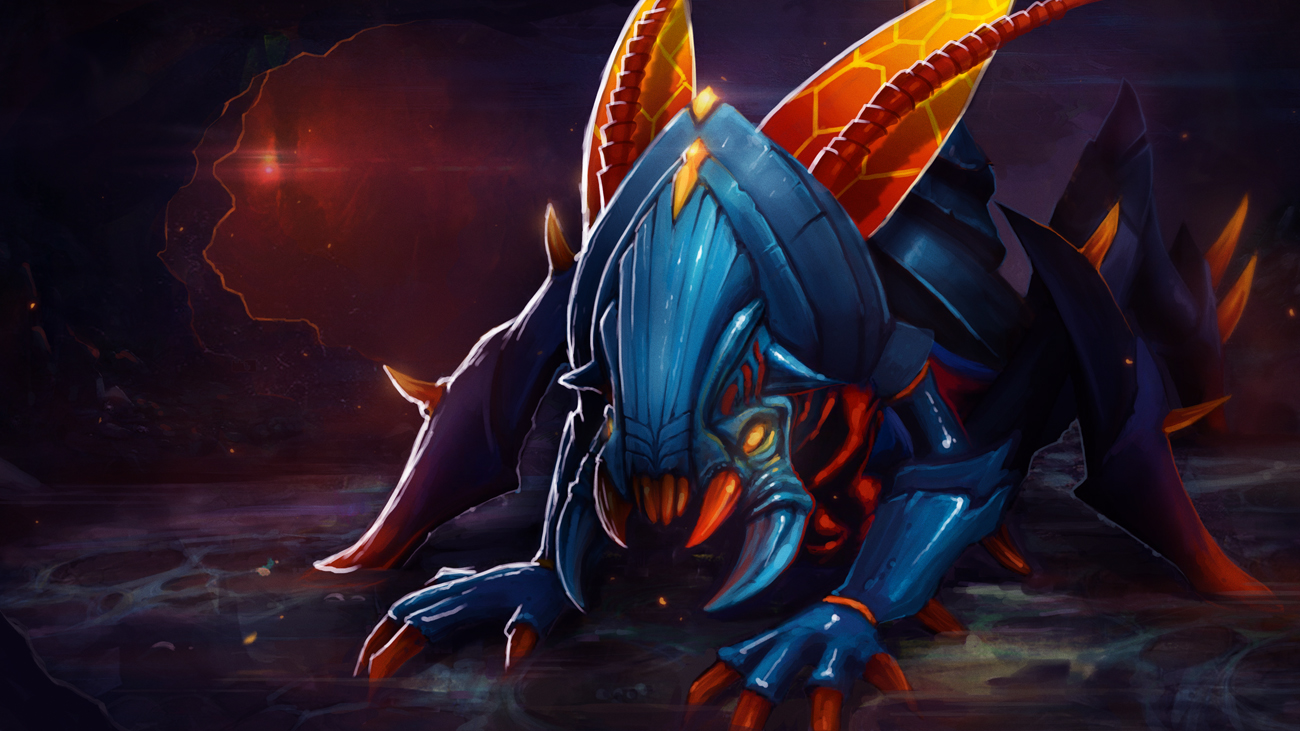 The Swarm King
Collection by
JovaGrof