Showing 661-690 of 9,961 entries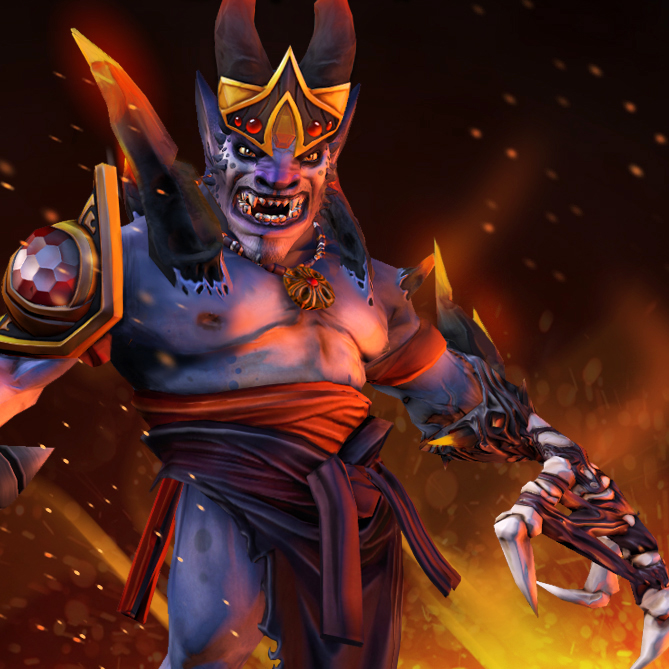 Demon King
Collection by
RobbieK1000
Through Lions lust and rage he has obtained powers greater than any being alive. However these dark and evil powers came at a great cost. The dark magic within him changed the Demon Witch. He became the magic he wielded. His outsides became as hideous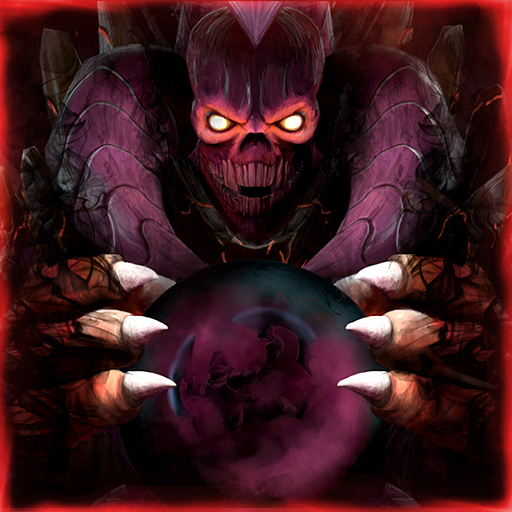 Mantle of the Shadow Demon
Collection by
Celths
Mantle of the Shadow Demon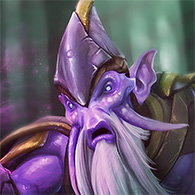 Damathryx Legacy - Dark Seer Set
Collection by
motenai
Protection is what Damathryx offers to his most valuable general. The death to his enemies is what he expects in return!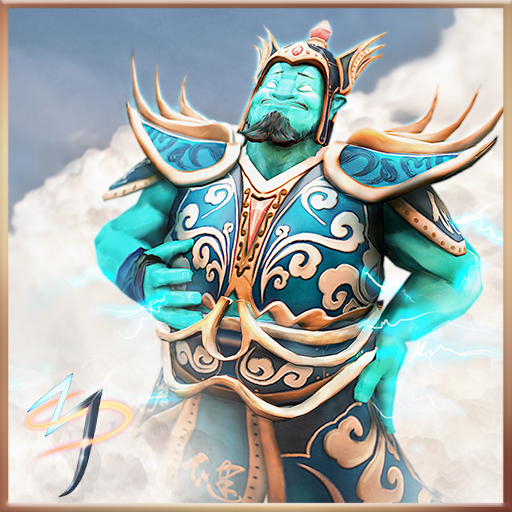 ZSMJ'S Heavenly General Set
Collection by
Skadoosh
A set made in collaboration with the Chinese player ZSMJ, based on an army general theme this is what we have created. Be sure to check out all parts of the set as well as the loading screen!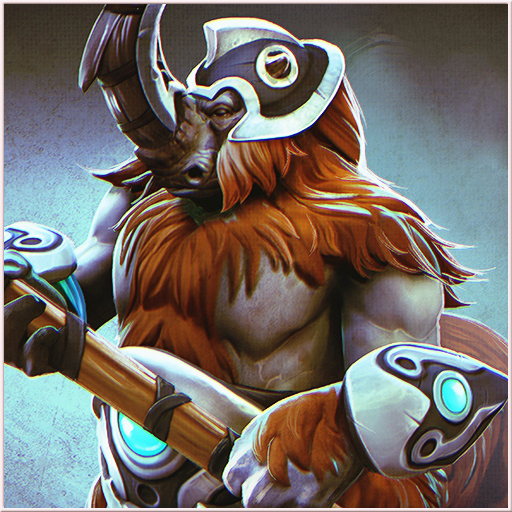 Vindictive Protector Set
Collection by
OniLolz
"To protect my kin! This is my duty." Thanks for your support!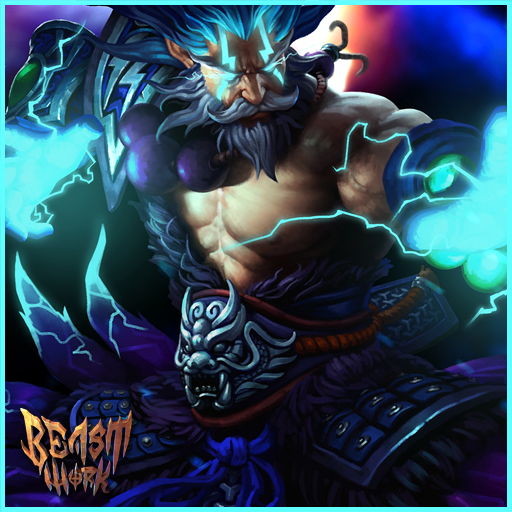 Zeus - Lightning Master
Collection by
Meshroom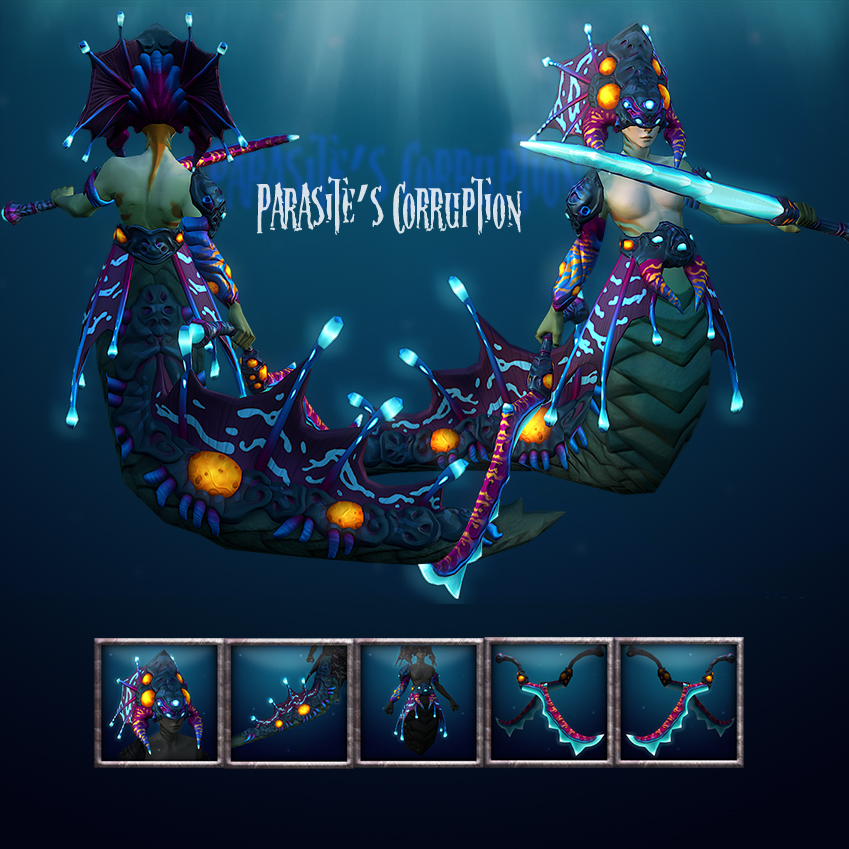 Parasite's Corruption Set
Collection by
windmaster66
After falling on hard times after her banishment Slithice sought out powers that could help her regain her honor. She heard tales of creatures hidden in the deepest parts of the sea which might have have what she seeks. As she searched the dark depths wisp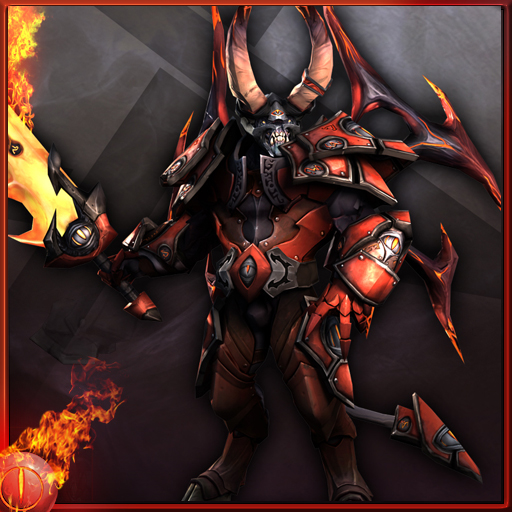 Eleven Curses
Collection by
Bisho Bola -Esp-
Doom bringer Item, part of the doombringer set - Eleven Curses- 11 eyes - 11 seals - 11 curses As soon as I figure out how to preview the fullset ingame , will upload screenshots, meanwhile enjoy this piece with game engine you can read about t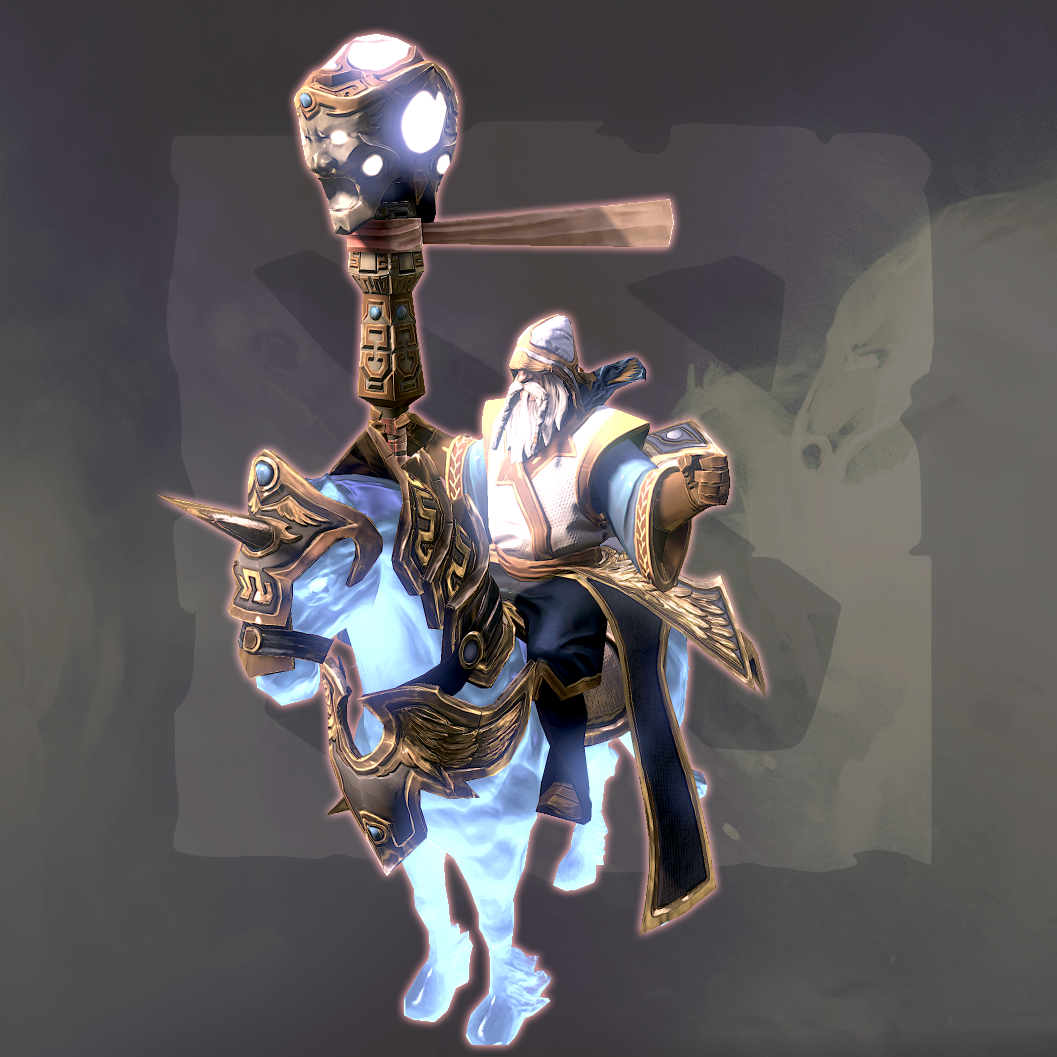 KOTL Bindings of the Incandescent
Collection by
Tidal Craftsman
5 piece set for kotl that includes an ethereal steed! Please upvote and share! - TC - :3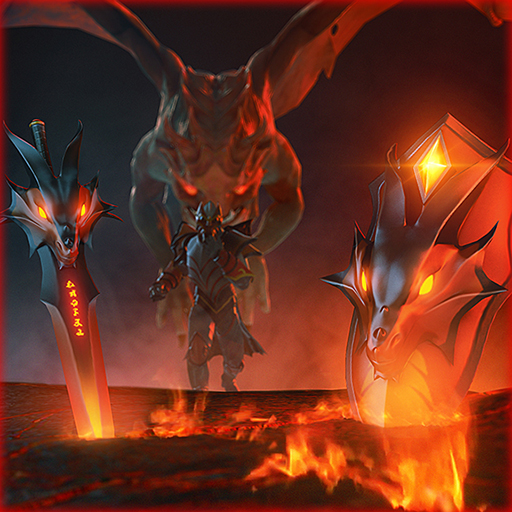 The Gear of the Apoplectic Dragon
Collection by
Seenax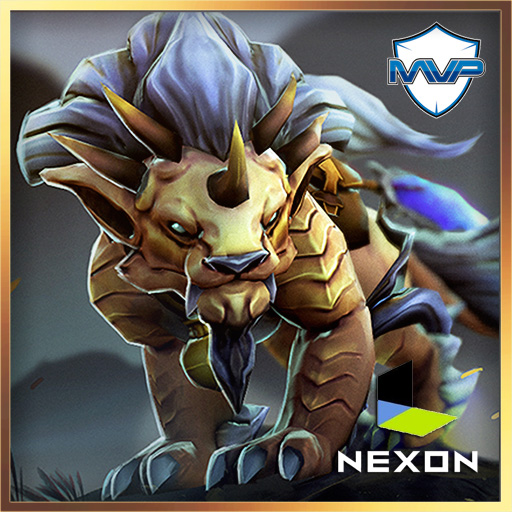 MVP - Phoe & Enix, guardians of justice
Collection by
Cersei Lannister
Courier made in partnership with MVP!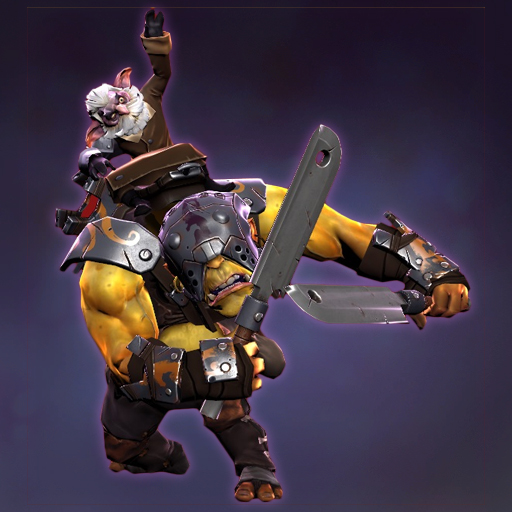 Caustic Alloy Set
Collection by
Jal
.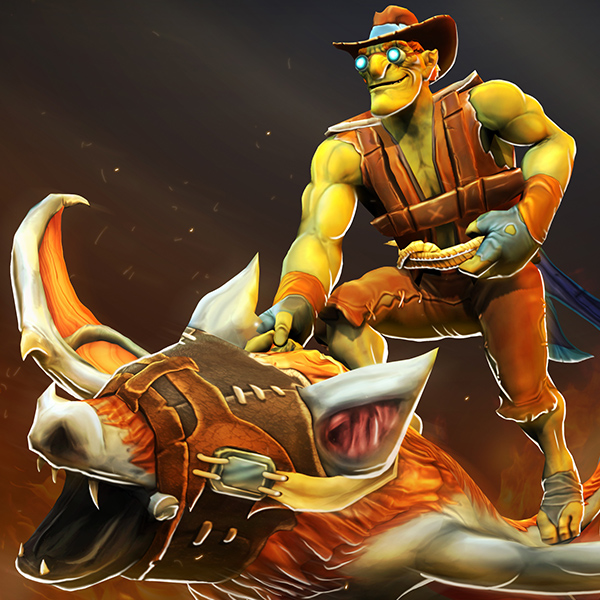 Blazing Frontier
Collection by
Jazza
Created by Jazza and Tidal Craftsman, the Blazing Frontier Set seeks to emulate the adventure aspect of Batrider - once a simple field worker until swept up by a massive Morde-Bat, which lead to him finding his calling as the Bat Rider - always burning to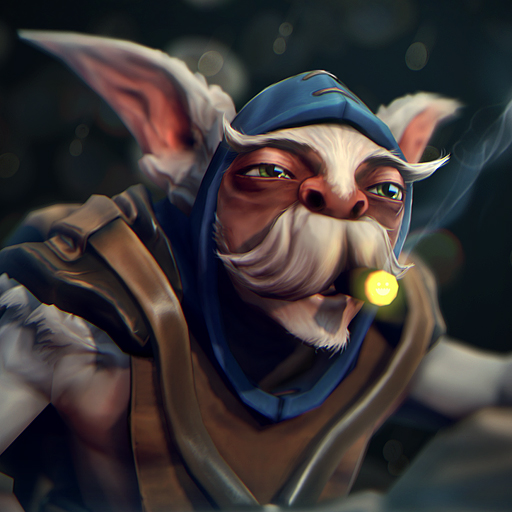 No-Shave-November
Collection by
Airborn_Studios
Brace yourself, winter is coming, get your facial hair grown it's going to be cold! And on a sidenote, please you, the creators take the time to contact Vlave to open up the revenue again if you want to share with charity. No-Shavenovember just register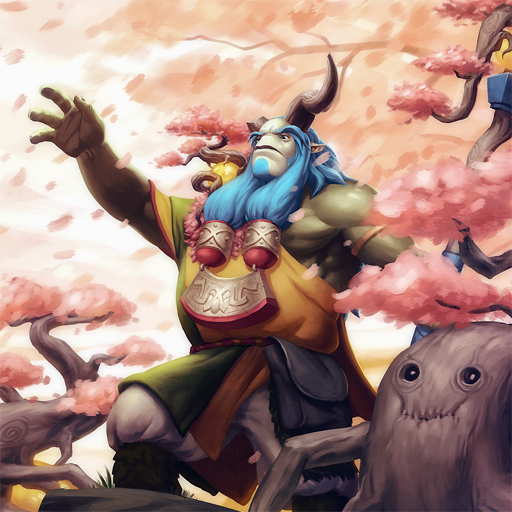 "Guardian of the Bountiful Spring" COMING SOON!
Collection by
k u n k k a
"Life ends, but death fleets.. From fortune comes victory. Such is nature's way..." - King Midas Hi guys, As the first of a full set of items for the Spring event, this is a loading screen for a Nature's Prophet set in collaboration with :3 The mak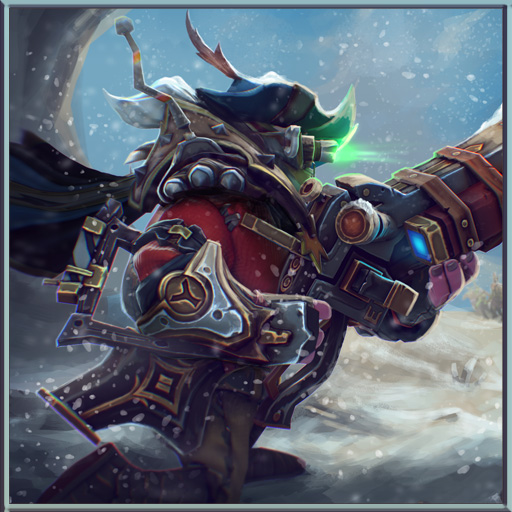 Escape Master set
Collection by
K-Pax
Hey guys, escape master set is our new works cooperate with OB.YYF. Hope you like this sniper set. Huge thanks for everyone that give us suggestion.If you liked ,Pls give it a thumbs up.thanks :) concept and model:K-Pax & HyrX and Forge core is n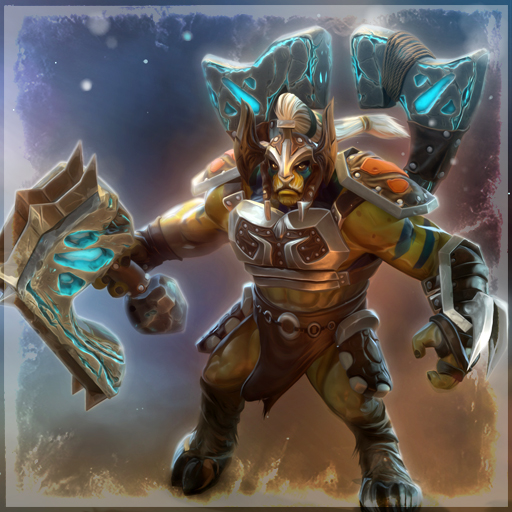 Battle Tools of the Maker
Collection by
Paproch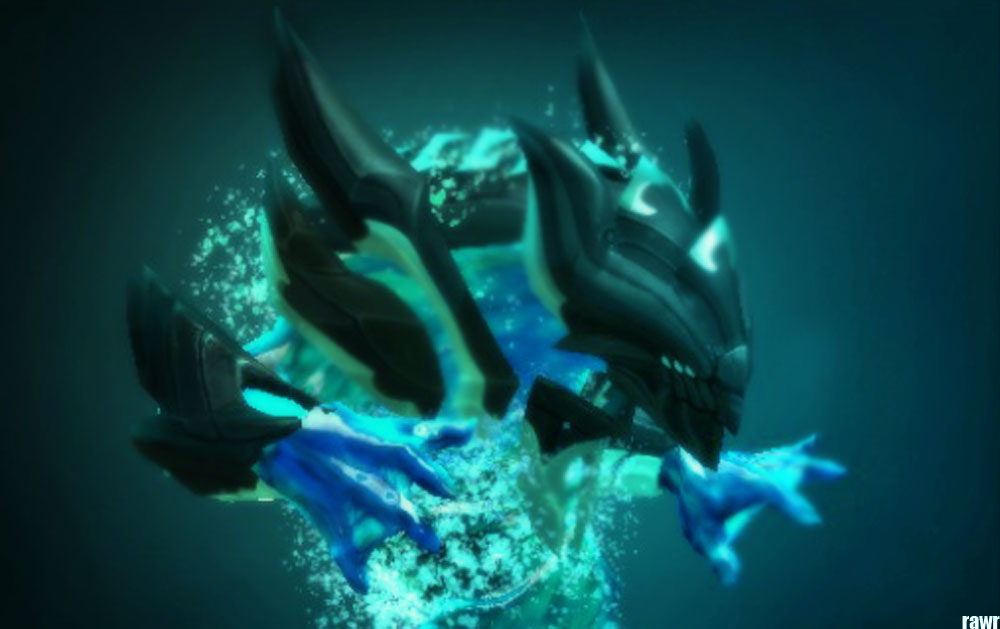 Remnants of Ambross
Collection by
magicBoi
This is a remake of my Shard of Ambross set lore~ Ambross, a god that ruled the world before this one. At the end days when his world crumbled so did his soul, but his vessel r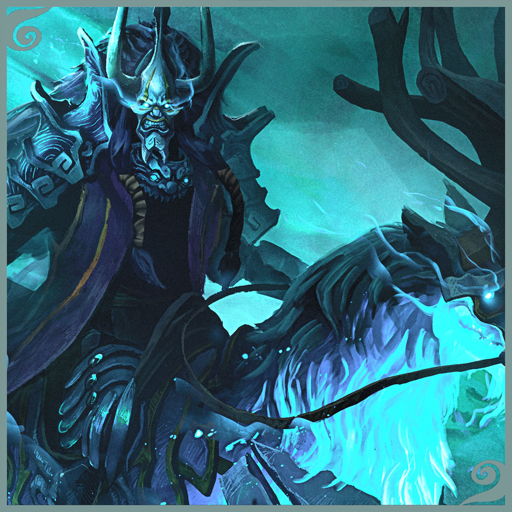 Call of the eastern Demon
Collection by
Celths
The black mist had always talked to him... The whisper of a shadow... A clear word at times... But it felt different this time. It was, somehow, louder. Still a scent in the air but strangely, it seems easier to grasp. It wasn't the usual hint, it was a ca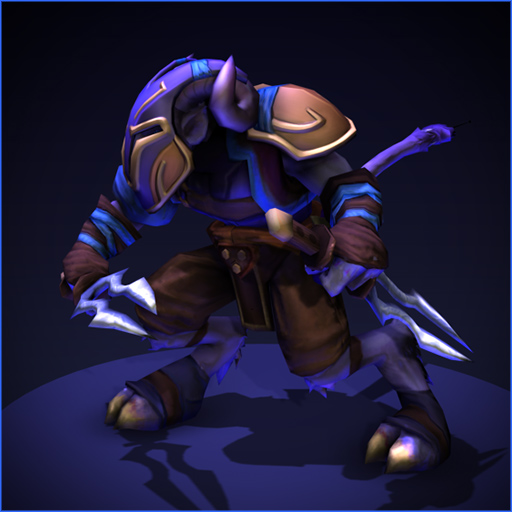 Rikimaru kindred set
Collection by
Sebastian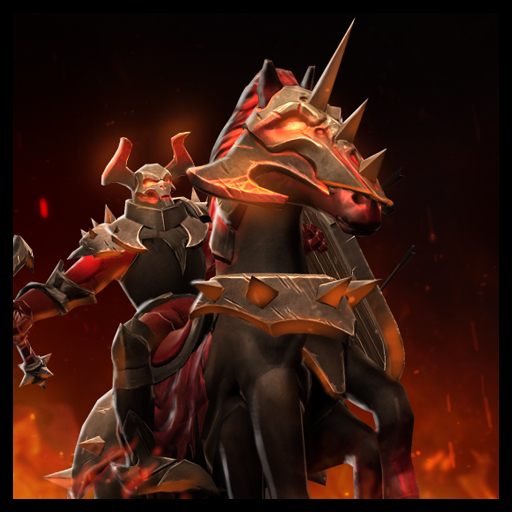 Embers of Entropy
Collection by
Frump
Chaos Reigns.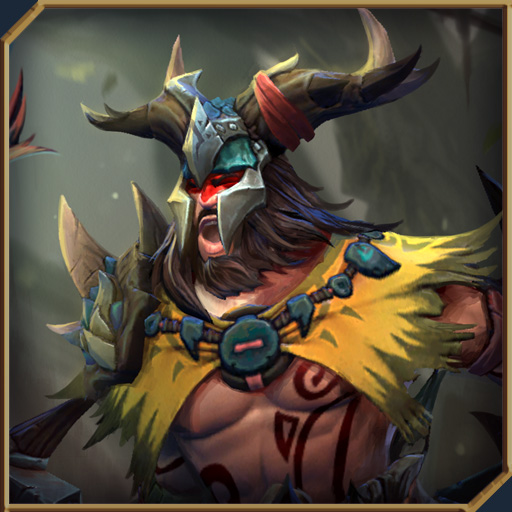 Jungle Master set
Collection by
K-Pax
Hey guys, A set for beastmaster .Hope you like this set.  If you like it ,Pls give it a thumbs up.thanks :)  Design by K-Pax https://i.imgur.com/EKORLPi.gif https://i.imgur.com/hZIBXQU.gif https://i.imgur.com/JEnw7a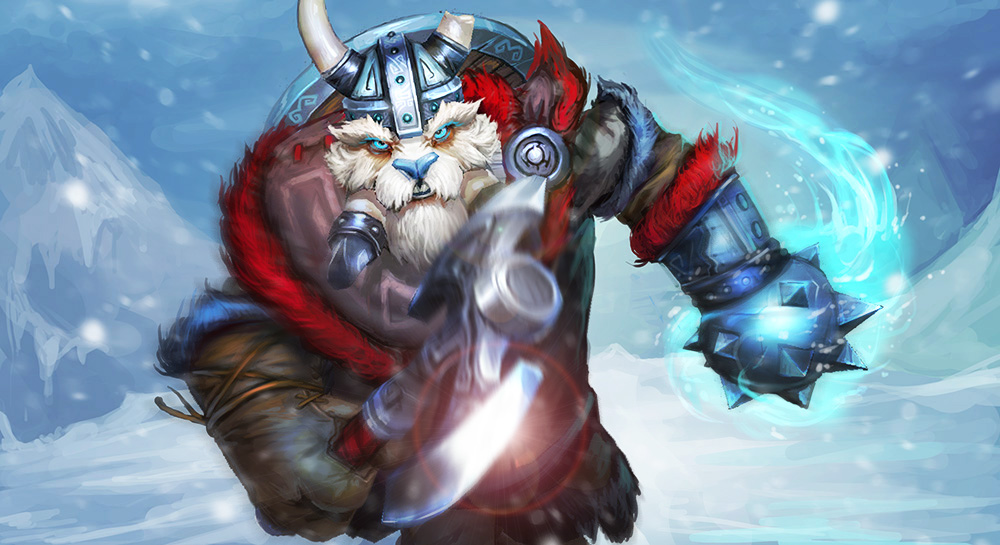 Veteran Viking Set
Collection by
Crowntail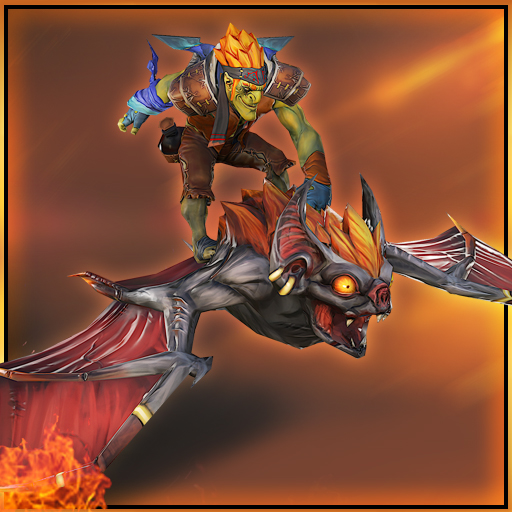 The Flame-Stitched Suitings
Collection by
Bisho Bola -Esp-
The Flame-Stitched Suitings The Love–hate relationship bewteen the rider and the bat brings one of the most deadliest couples within the battlefield. an actual bat for batrider! yeah haha. my friend Patodrilo and me remade this F*** a couple of time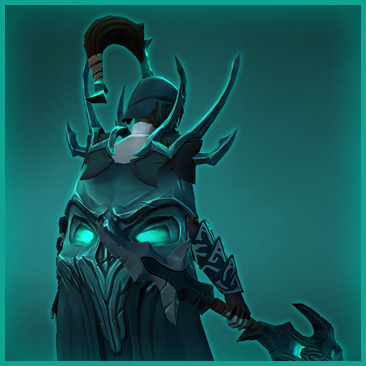 Death's Harbinger
Collection by
Caldria
Mortred is the most loyal and powerful of all the Sisters of the Veil, and so Death has chosen her to become his own harbinger - his own bringer of death. Gifted with various powerful artifacts that allow the Phantom Assassin to excel in her duty to both h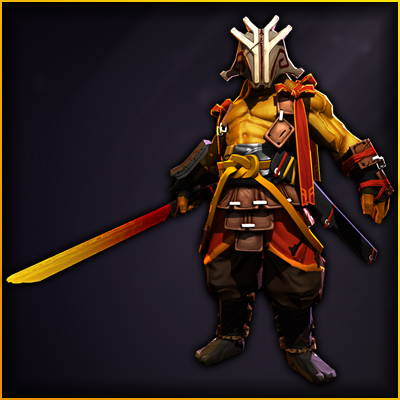 The Last King of Nowhere
Collection by
Farfarer
Sat on the beach, staring out to the horizon to where his native land one stood above the waves, a flash of red bobbing in the shoreline stirred Yurnero from his meditation. The faceless mask of the Emperor of the Isle of Masks, wrapped in the tattered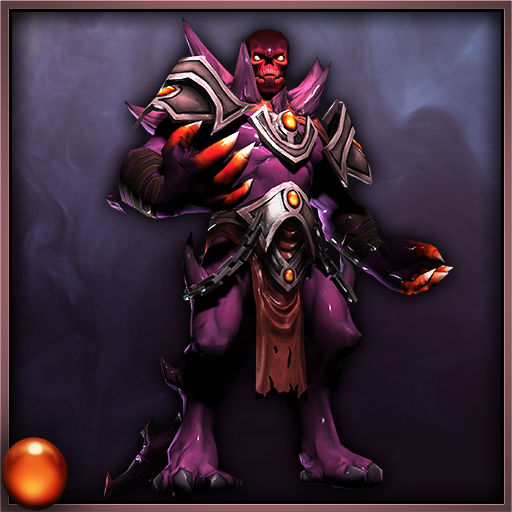 Shackles of the Demon Lord
Collection by
Bisho Bola -Esp-
Special thanks to d2g anons again! --- Man I can't believe this awesome fitting lore --- Do you want to know how I created this stuff or do you have questions about dota 2 cosmetics? check uout this FAQ, Here you can track my dota2 projects too: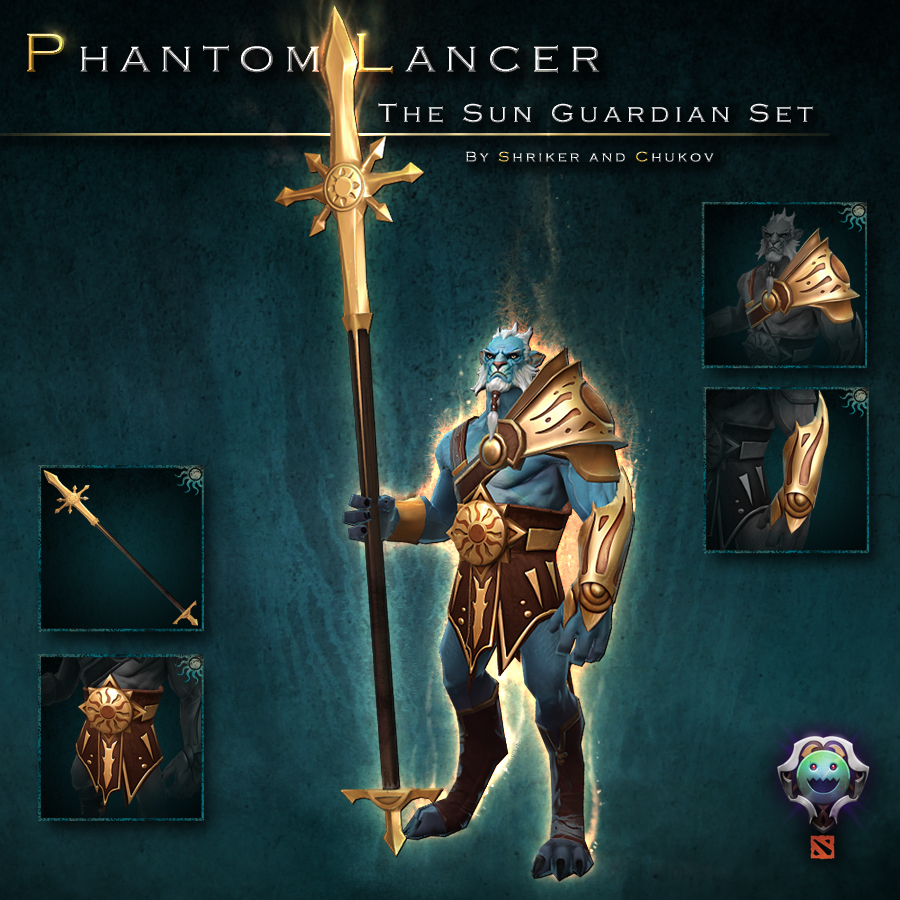 The Sun Guardian Set
Collection by
Shriker
This is the The Sun Guardian set we did for the Polycount Dota2 contest. You can check our work in progress here: http://www.polycount.com/forum/showthread.php?t=110056 youtube video: http://youtu.be/CHRKQg1Q5mU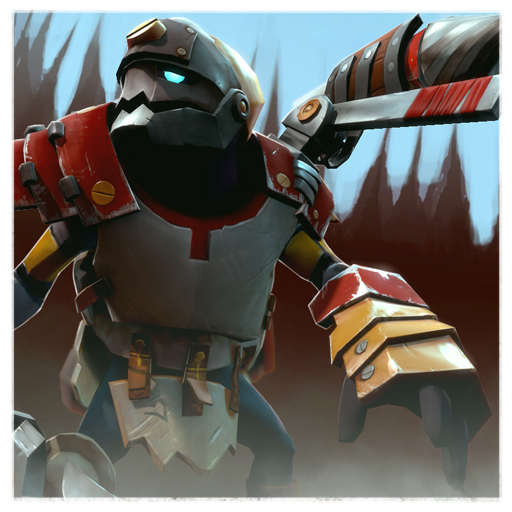 Clock Masters Collection
Collection by
Hawf
A Full set for Clockwerk! Comes with - An Animated Helmet - A New Hook - A New Rocket - A New Set of Armor A Power Cog is in the works but won't be uploaded until the importer for Clockwerks power cogs is all sorted out.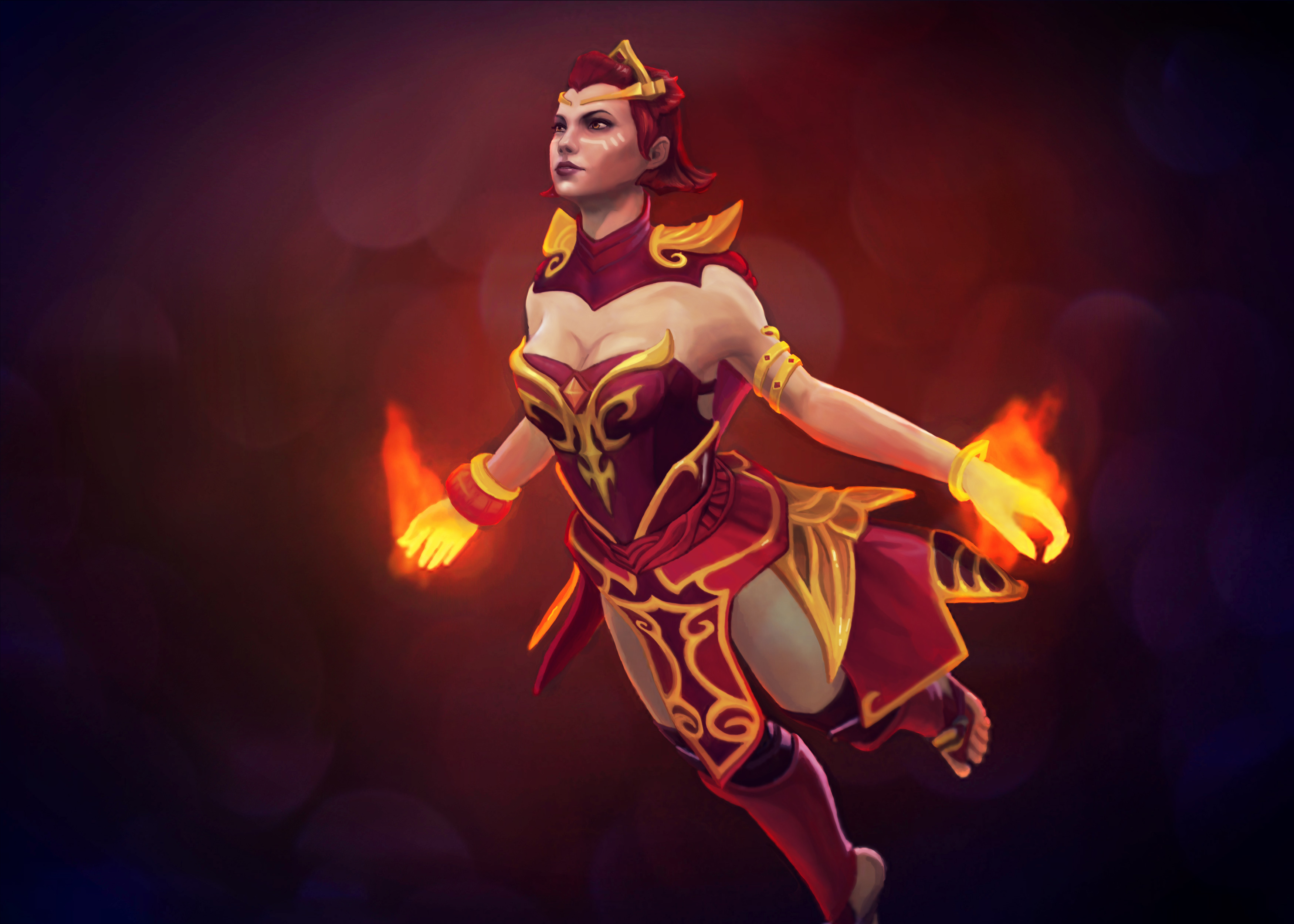 Queen of the Fairies
Collection by
NeonCat
Even in youth Lina made large impression on fairies from one of oases in Misrule desert. With furious heat of own flame she burned a parcel of wizards, which hunts on fairies to make a powerfull magic dust out of their wings. As a present to Lina, fairy Q