Showing 3031-3060 of 9,485 entries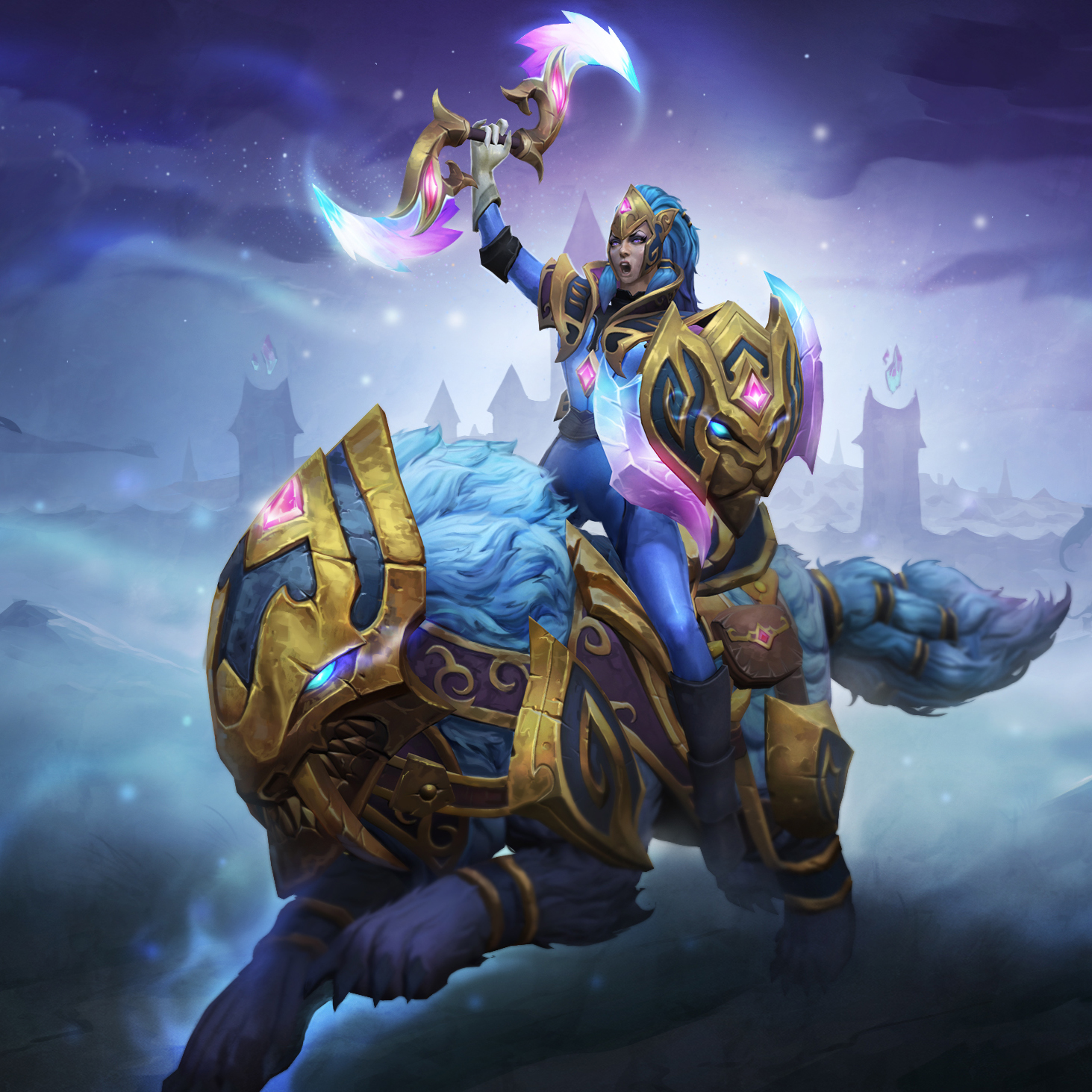 The Amethyst leader
Collection by
Chameleon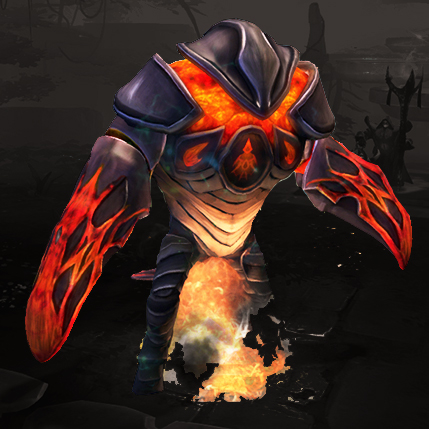 Demonic Upheaval - Warlock Bundle
Collection by
Gumbata
A collection for the Demonic Upheaval Bundle which includes: Main Weapon Offhand Weapon Head Shoulder Belt Back Arm Infernal Loading Screen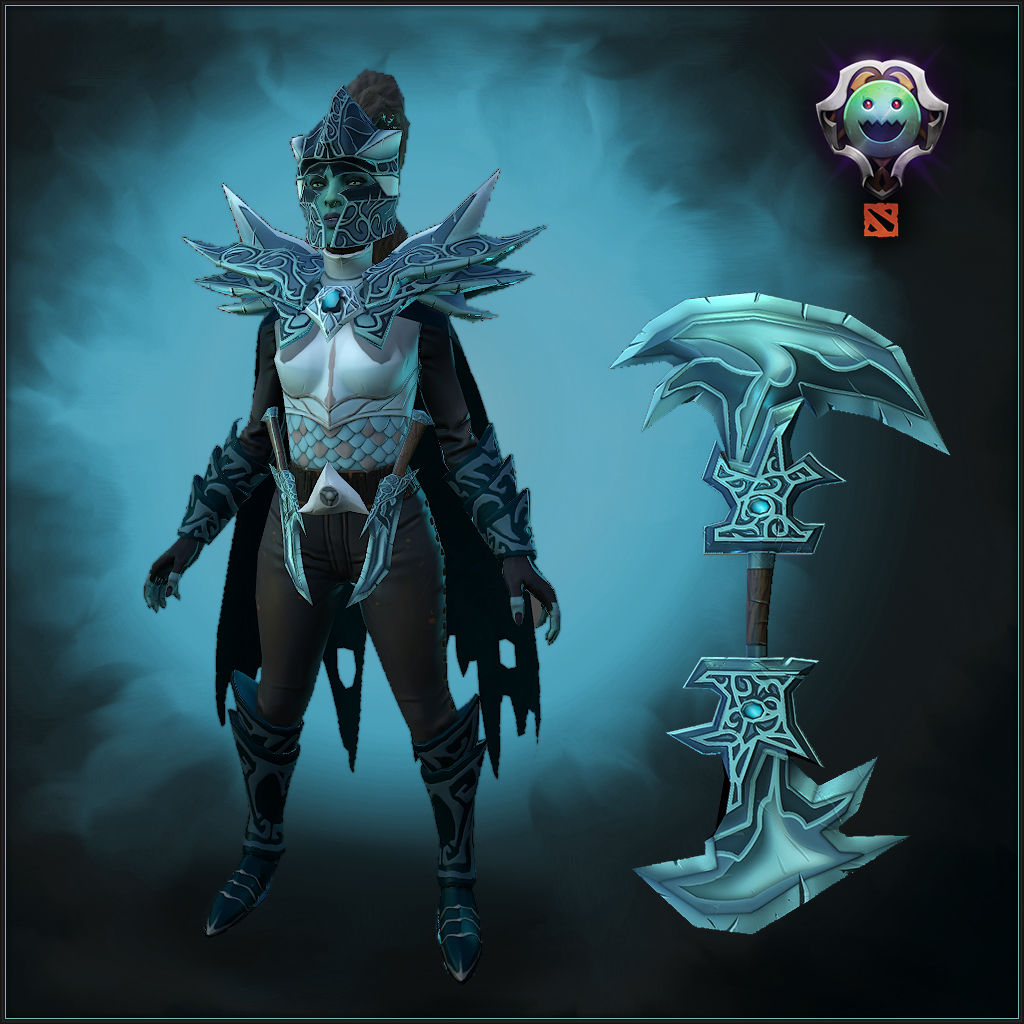 The Quicksilver's Edge
Collection by
trueshot_mike
The Quicksilver's Edge is a custom item set created for Phantom Assassin. Submitted for the DOTA 2 Polycount Contest. Progress of this set can be viewed here at Polycount: http://www.polycount.com/forum/showthread.php?t=110042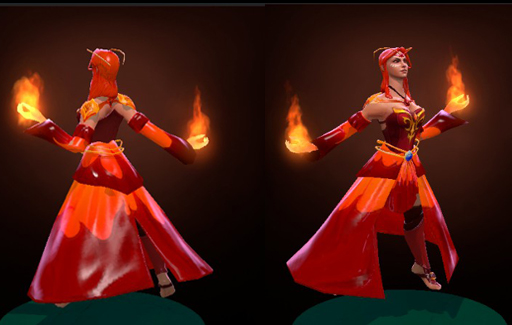 dancer of the flames set
Collection by
DeathwishD01
this is lina's dancer of the flames set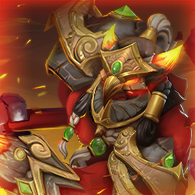 Ever-victorious war eagle
Collection by
kfleye986
This is my latest work Hope you like it! War Eagle Ever-victorious General http://i.imgur.com/q2d9tBQ.gif http://i.imgur.com/n3cQygv.gif http://i.imgur.com/T2m9R72.png http://i.imgur.com/Ams2bPw.png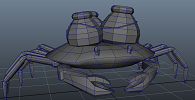 Crab Courier (Zoidberg)
Collection by
Tasty Num Nums
This is my model for a Courier Crab like the one (Zoidberg) in Dota. He is to walk sideways and carries items via the urns on his back. I still need to work out the UV Textures. I'll upload images as soon as I'm done! UPDATE: I'm going to test it someti
Rise of the Samurai
Collection by
(」゜ロ゜)」
I think someone had to collect this items together.Maybe i've made a mistake,but i think it'll be very epic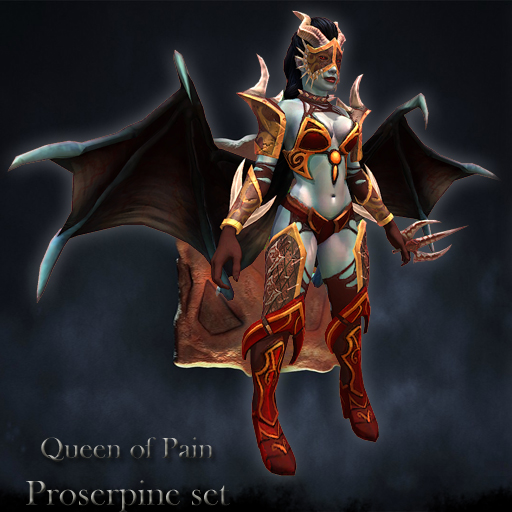 Queen of Pain - Proserpine Set
Collection by
Daam
Proserpine set for Queen of Pain Set pieces Head Neck Shoulders Arms Legs Weapon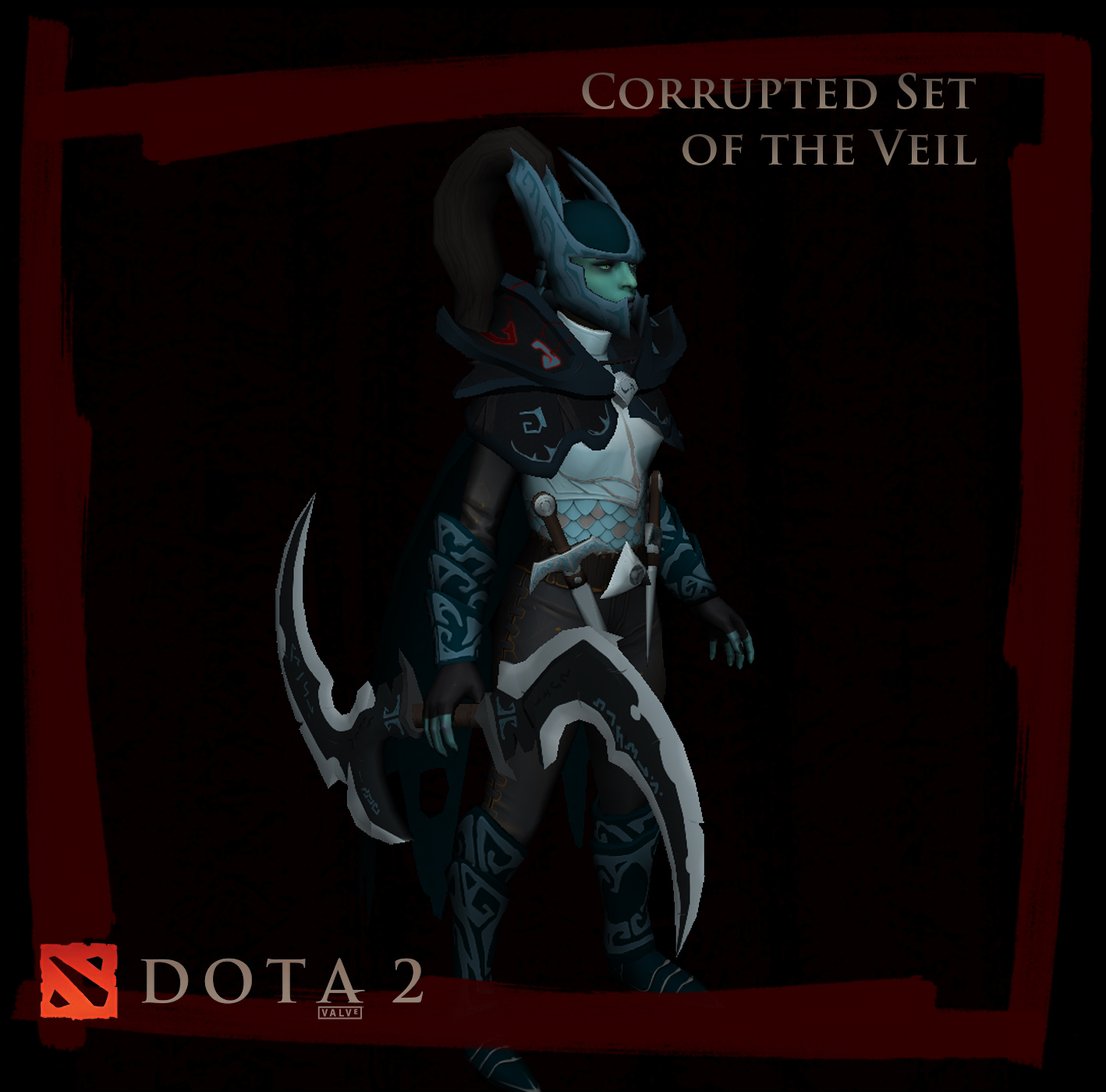 Corrupted Set of the Veil
Collection by
Zacktor
As Phantom Assassin is one of my favorite heroes I figured it would be nice to give her a couple of new items that changes her appearance to have a slightly darker feeling to it. And so I've been working with this for a while and due to a lot of moving it'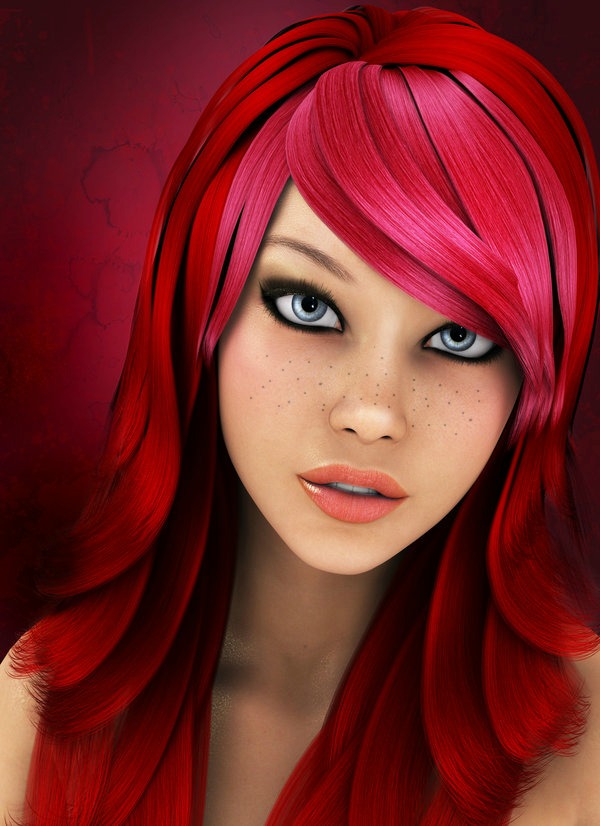 Die Waldfee
Collection by
[SG1]Waldfee®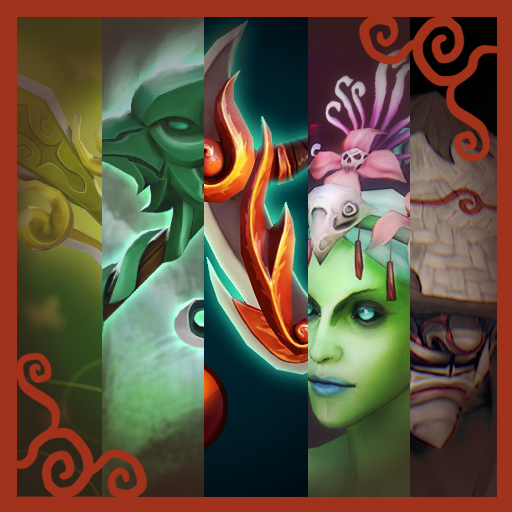 Spring 2014 Goodies
Collection by
kendmd
Isabella von Carstein
Collection by
Pernach
Isabella von Carstein set for Death Prophet
Heaven's Fall - Zeus
Collection by
XD
Headstyle Updated due to feedback from community! Heaven's fall set for zeus. Set include head, belt, back and bracers. Modelling and Texture by NME Skin by Tofo Marketing Materials by Roshaun and NME Also check out our brood set! http://steamc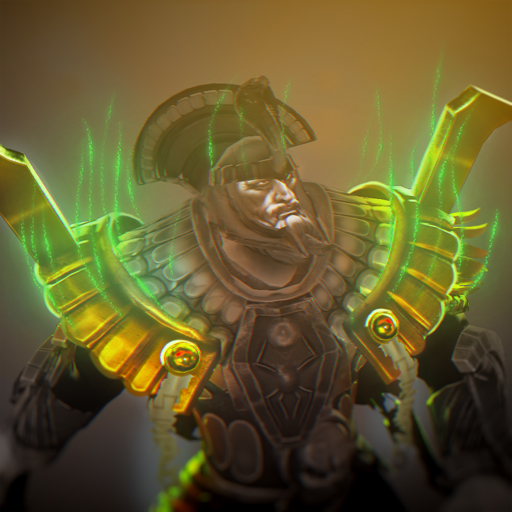 Tomb Kings
Collection by
Vermilion Wlad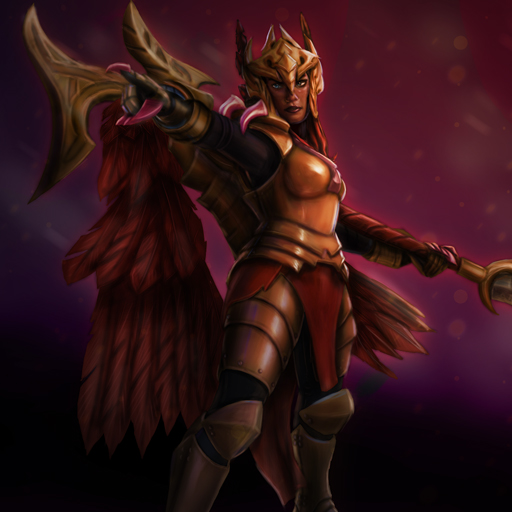 Champion Of The Morrigan
Collection by
Van Hauss
Champion of the Morrigan 2.0 -------------------------------------- As Tresdin set her blade down, she observed the battlefield and carnage she had created around her. Taking in short breaths, she suddenly felt herself being watched. Quickly she lifted h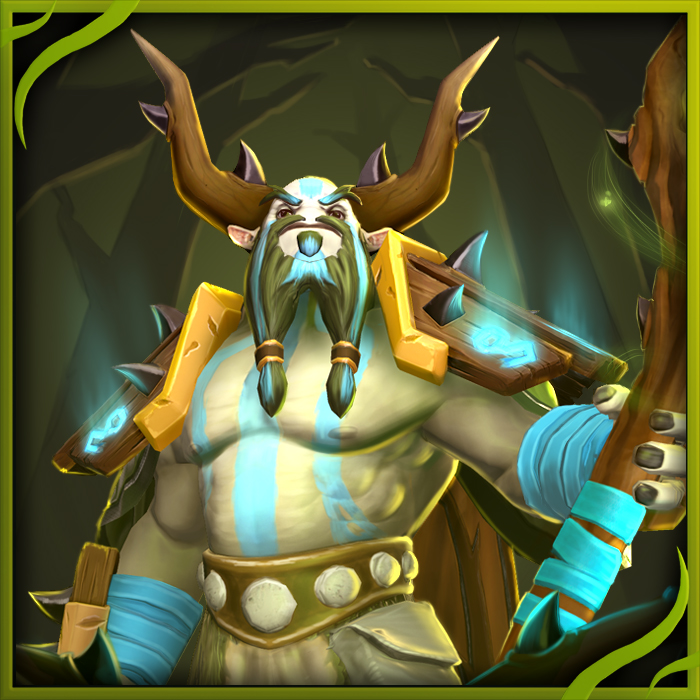 Thorn Set
Collection by
soul5tice
In the depths of the lush ever green stems the mighty Thorn set.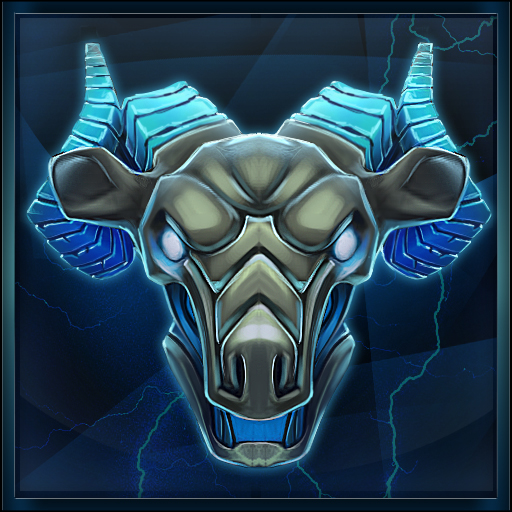 Iron Goat
Collection by
CGartAG
Iron Goat is a Razor set created for Chinese New Year!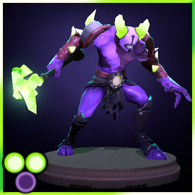 The Curse of The Timestopper
Collection by
vertical
===Marked for an entire set redo!=== Hallo guys, I have re-uploaded my set for Faceless Void and changed 2 of the 4 items completely since I entered 2012's Polycount Contest for Dota 2. The 2 items that got a new look was the Bracers and the Head piece.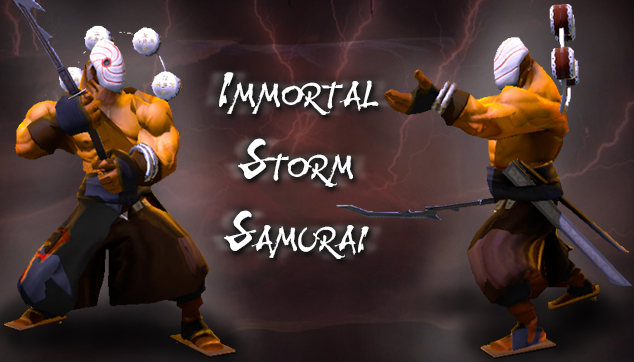 Immortal Storm Samurai
Collection by
tthetim
When he was banned from his Homeisland the Grandfather cursed him. When he tried to kill himself to regain his honor, he didn't died...... He became Immortal. The idea behind this was to create a Set that fits his skills.... The "Eye of the Storm"-M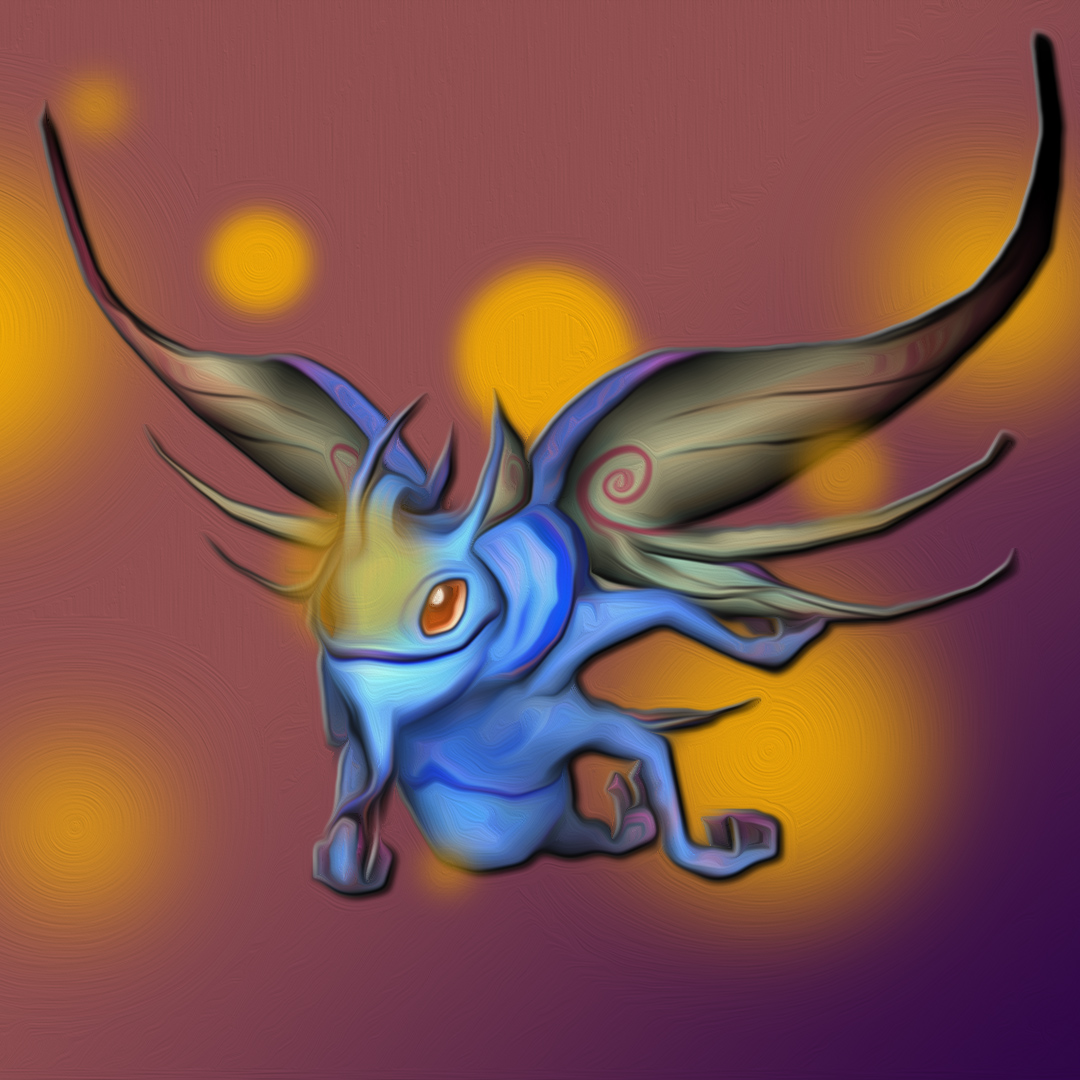 Gift of the Chrysalis
Collection by
Desmer
I hope you enjoy this new set for Puck!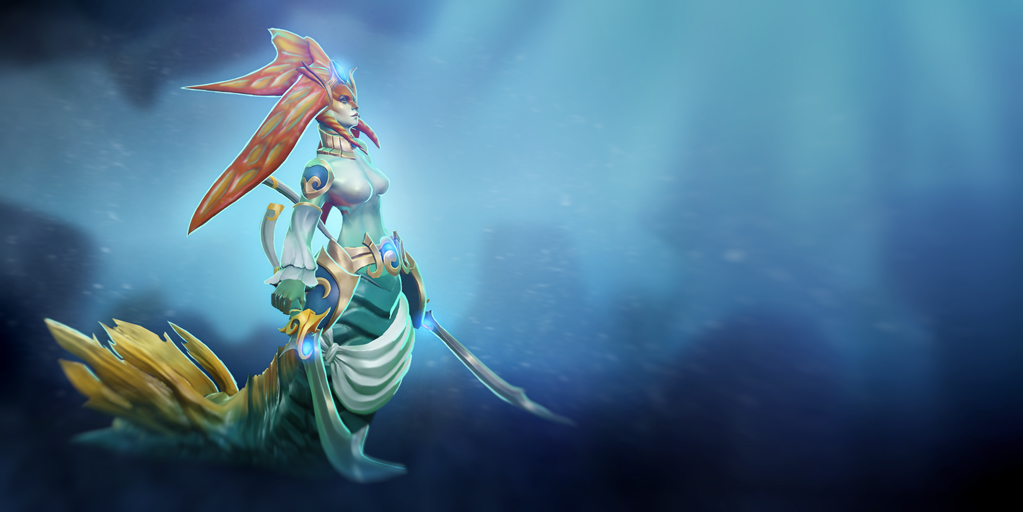 Slithereen Grace
Collection by
Vermilion Wlad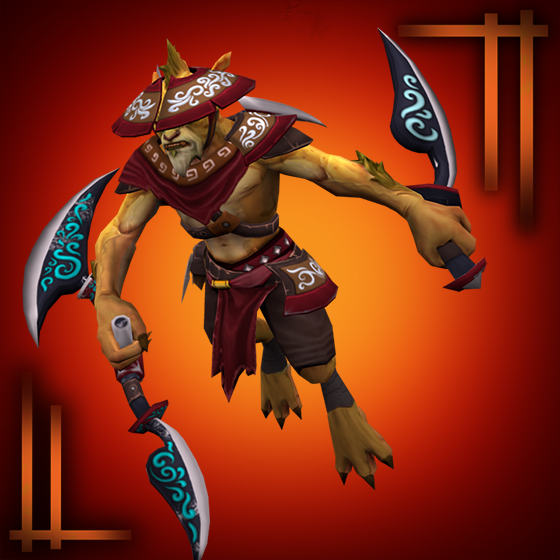 Bounty Hunter "Night Scout set"
Collection by
kTaU
Like a shadow in the night he sneaks in the wake of the enemy, deftly dancing with swords in their hands. No rest for the enemies until he next ...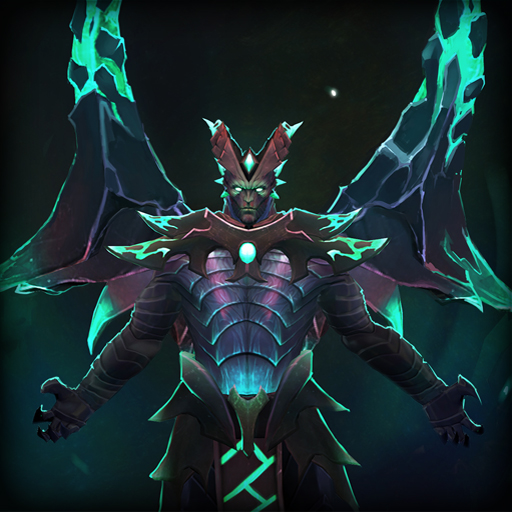 Chasm Fiend
Collection by
Nikey
New set for terrorblade! We hope you will like it!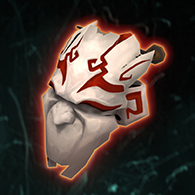 Bloody Snow set of Juggernaut (Mask)
Collection by
ilyya
This design is inspired by Korea traditional patterns and mask.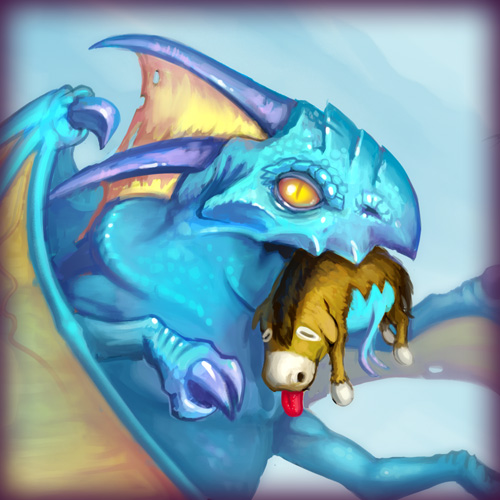 Imago form
Collection by
Dr. Robo
How I imagine imago of puck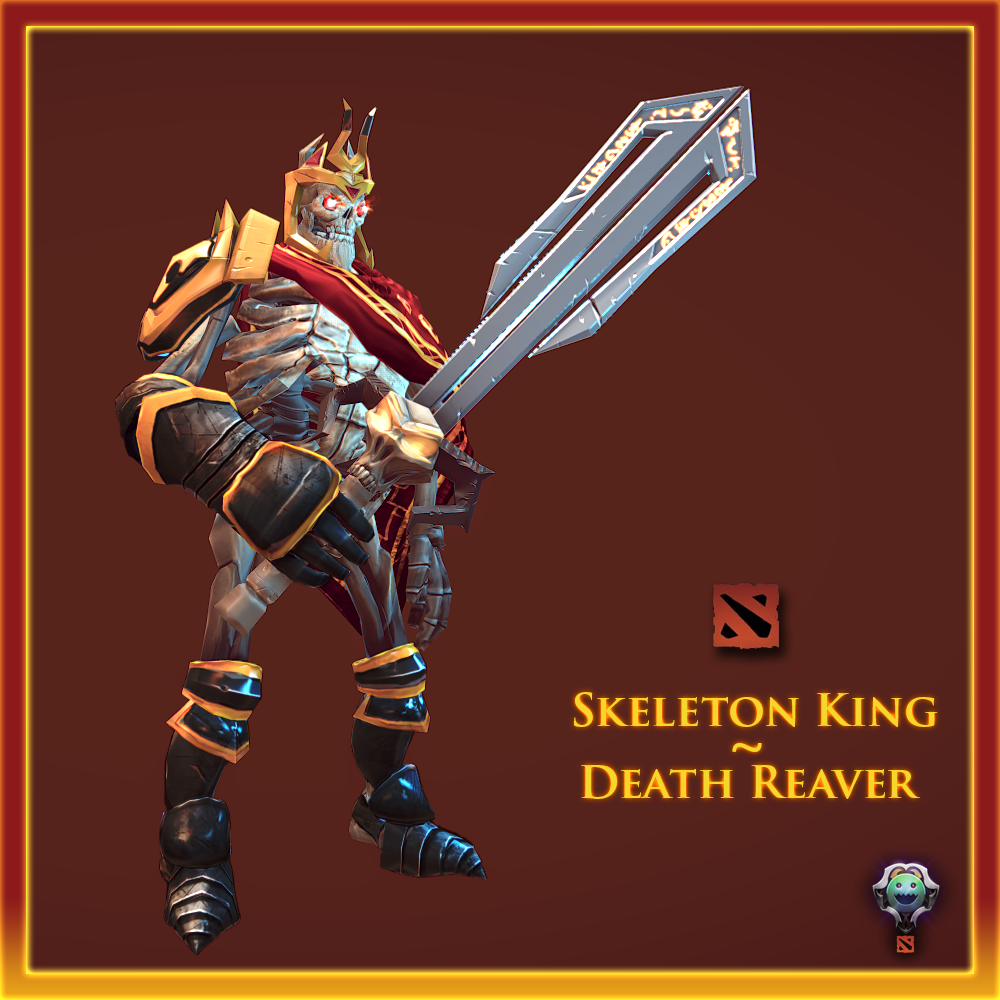 Death Reaver Armor
Collection by
CraftsmanEddie
Hello everyone. This is my entry for the Polycount DOTA2 contest. I wanted to preserve the spirit of the Skeleton King's design. Some of the elements I tried to preserve were the strong shoulder and helmet silhouette; the skull/bone theme of course; and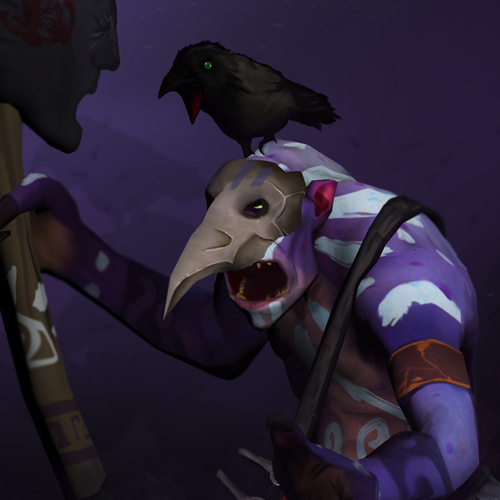 Dr.Crow
Collection by
Praston D.
The complete set consists of 6 items:Crow Mask,Tempter Belt, Walking Sticker, Crow, Doctor bag, Raven Ward.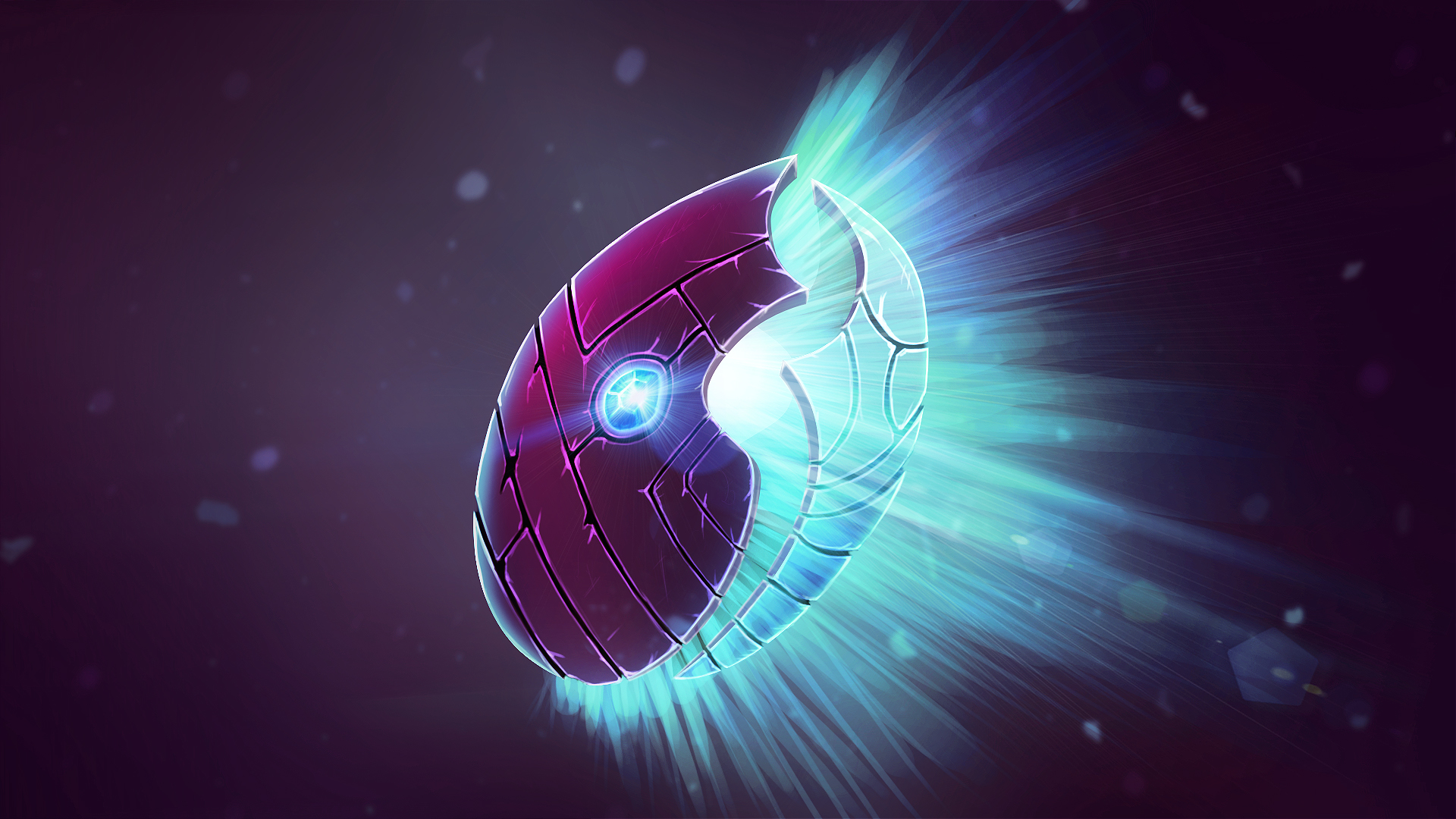 The long lost Silent Treasure
Collection by
oxhid3
Too long the guardians of the void kept hidden their silent treasure. A single treasure with nine blades. - the lucent glaives - the glitter cut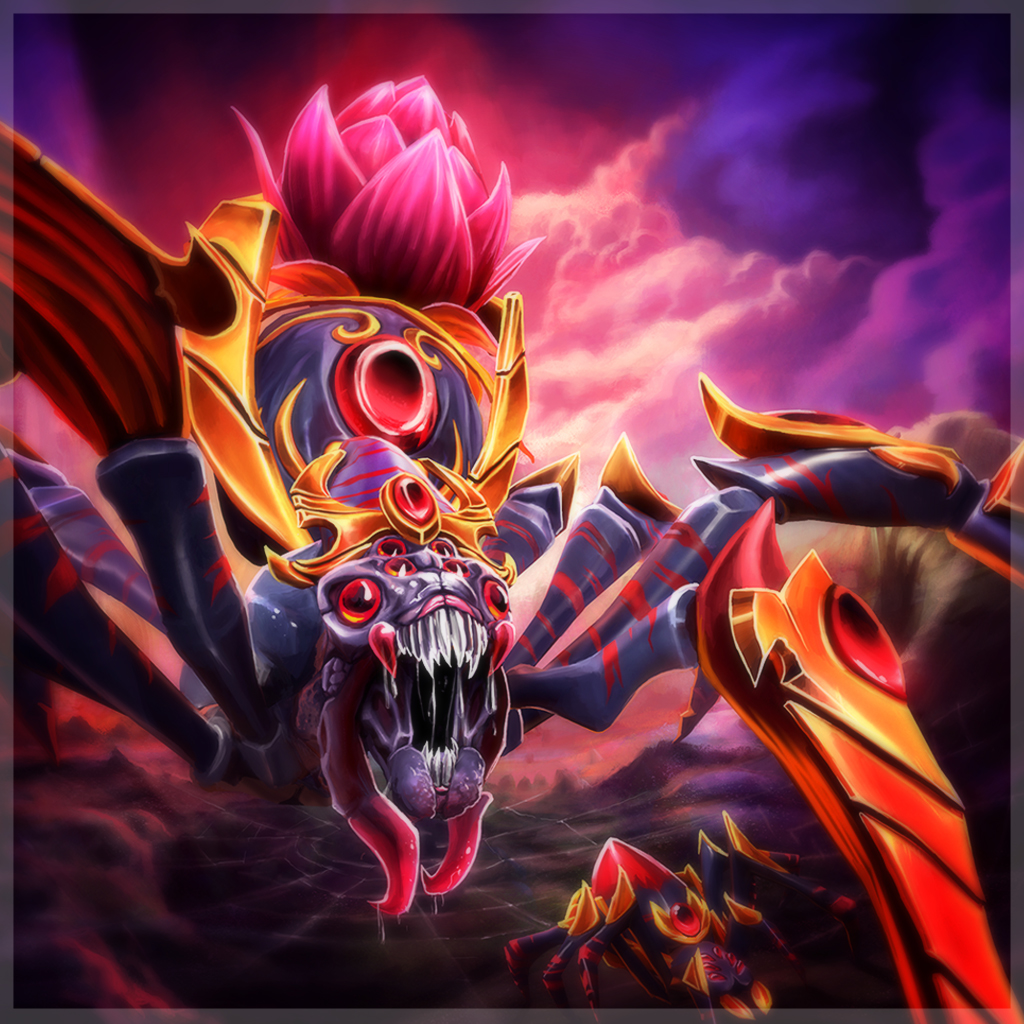 Creeping Blossom
Collection by
Zipfinator
Re-uploaded for 2017 Spring event on Source 2.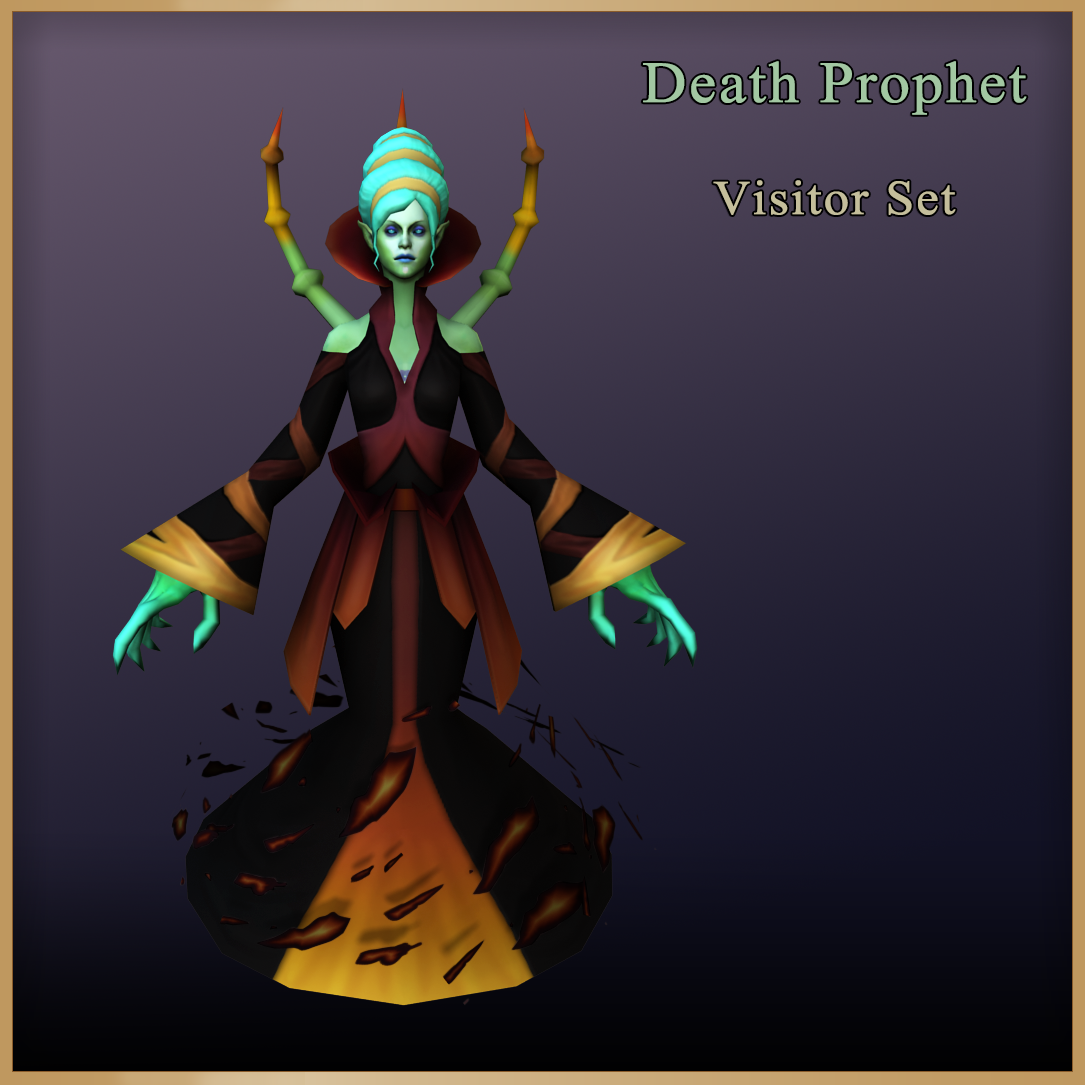 Visitor's Set
Collection by
Exotic Lemming
A visitor in both the realm of the living and the one of the dead, she belongs to none.