Showing 121-150 of 7,276 entries

dota 2 pro cose
Collection by
Re dei CINGHIALI

Savage Horn-axe
Collection by
HyrX
Hello everyone, this is Weapon bundle by Forge-Core studios for the upcoming VPGAME Pro League. 大家好,这是我们熔炉核心工作室为即将举办的 [VPGAME职业邀请赛] 制作的饰品捆绑包.

Dotactics Emotes: Intelligence Heroes
Collection by
Devi Serene
CHOOSE YOUR HERO: A new collection of emotes, imagining Dota in a classic RPG style. Special thanks to Konras for helping me with my alpha channel issues! <3

Huskar's Scars
Collection by
★ Mystic Snake
Set for Huskar.

Blessings of the Goddess
Collection by
daniorrr
"Her lust for power lead her to the temple of the egyptian goddess Isis. The goddess Isis blessed Medusa with power to crush her enemies, power to change the world."

Tiny - living house
Collection by
SebastianBastian
A farmers house comming to life, built of stone from ancient days. Tiny set under production. Level 3 grow is finish. Level 0-2 grow is on their way + tree weapon + loadingscreen.

Veracious Defender
Collection by
danpaz3d
Spring 2015!

2.0 Vestments of the Abyss
Collection by
oxhid3
Since many of you suggested, here is the 2.0 version for Slark set Vestments of the Abyss - improved textures (mask1 and mask2) as same as the UV MAPS - improved the meshes - better rigging setup big shoutout to bernoully for some co...

Arcane Infusion
Collection by
Zipfinator
In his tireless search for his origins, Tiny came upon a strange cave system in the forgotten woods. The entrance showered a faint blue glow over the surrounding trees that deterred the forest life, but Tiny was deeply drawn to it. The deeper he dug into ...

Savage Stalker
Collection by
Kramol'nik
[ For Spring2015 ] Everything has changed. And the path has laid down to the east, as was predicted Dryad. And the speaker with beasts will reveal yourself in the new lands. New smells, nature, animals... and... Wars.

Marauders Reflection Set
Collection by
blossomalex
Terrorblade - Marauders Reflection Set

Ancient_Bone_Warrior_Set
Collection by
r0ycee
Revision of my first Huskar Set Submission. Reupload. Spear retextured and Remask. Off-hand weapon remasked.

Предметы из Dot-ки 2 которые я хочу
Collection by
~MI[L]ES76~
Здесь вы увидите предметы которые я оч хочу!!!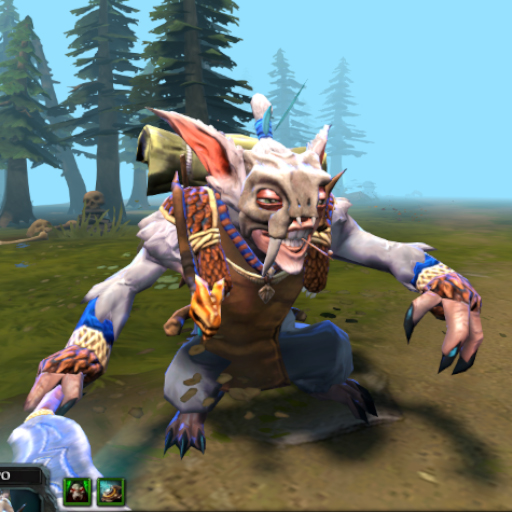 Set for Meepo -Warrior Shaman-
Collection by
Attasik
...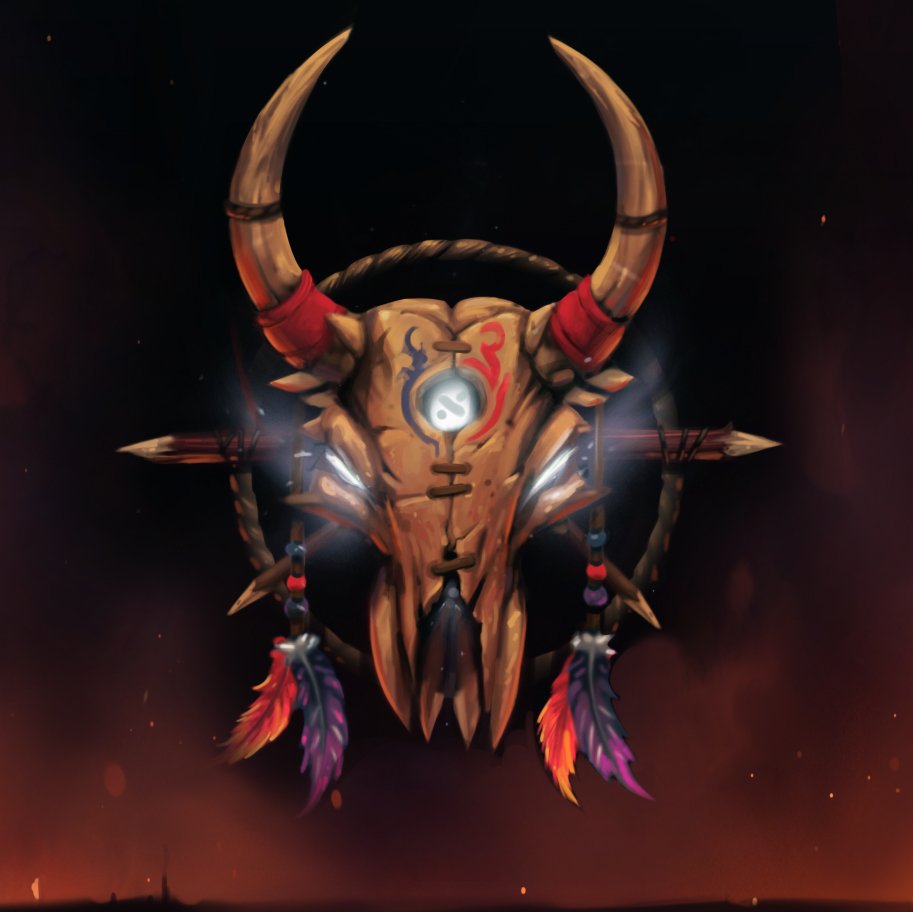 Spirit of the Savage Hunter
Collection by
Feirun
Go to the battle with Spirit of the Savage Hunter on your side. It will guide your way and sharpen your instincts. Loading screen and HUD

◦♥◦KITE◦♥◦'s Bow Bundle
Collection by
◦♥◦KITE◦♥◦
These are some bow I have made, and it might be cool to release as a bundle

Featherwhite Regalia
Collection by
zhuzhuxia
Featherwhite Regalia made specifically for high placed mages. Hi guys, my third Dota set and this time it is for skywrath mage. Hope you like it. Thanks :) Also I couldn't load weapon fx along with all items together, but it works alone if I test ...

The Fiery Heart
Collection by
Paproch
...when he plunged inside, in the deepest cave, he fought with some mad inventor. In the terrifying workshop, the Raider found strange bat-like, flying machine. When he touched her, her eyes blazed with fire! She moved up, she moaned and he heard the hear...

ECL - Staff of Exorcism
Collection by
Meshroom
.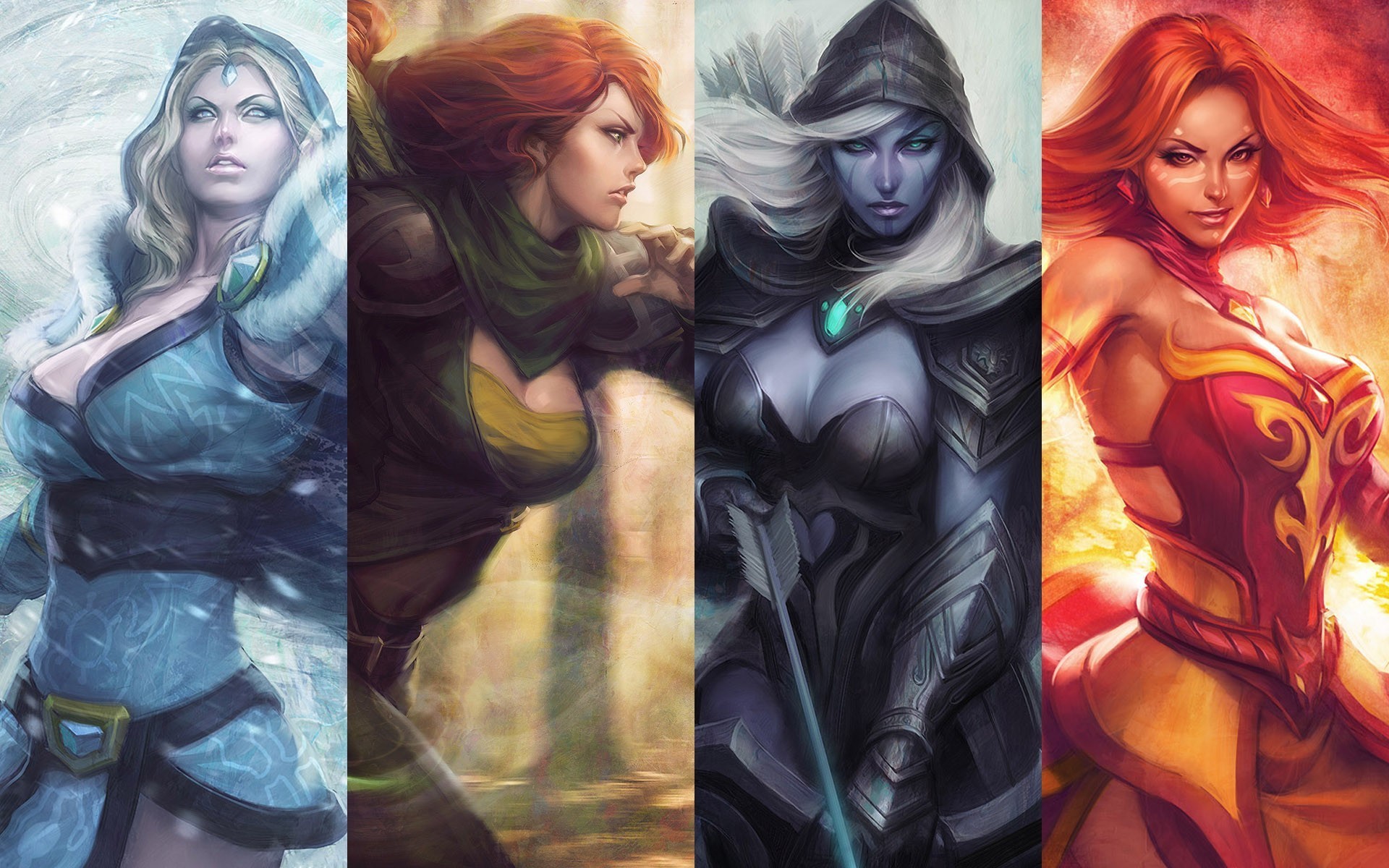 New loading screens
Collection by
Klaus
just gorgeous arts

FrozenYoroi Warrior
Collection by
EasRay
The set for CANADOTA The Frozen Cup

Treasure of the Wondrous Ram
Collection by
Chemical Alia
A collection of agility hero sets by Don Don, DrySocket, Chemical Alia, Organized Chaos, Ziedrich, Jeremy Klein, and Yi for New Bloom 2015. Check back later for updates!

Colosseum Set
Collection by
Sebastian
Axe Colosseum set

Blade of Death
Collection by
pouYa
We are happy to present the " Blade of Death " created for Axe . we Tried to design it scary and powerful . The design is very unique for this character , and i hope everyone like it .

The Scarab Prophet
Collection by
RocketAlex™
Hey guys! We are pleased to introduce you a new set for Nyx Assassin in Egypt Theme. This set has unique Ability Icons, Cursor Pack (will be added in 1 day), and 3 (!) unique animations: - Idle_rare - Run_haste - Vendetta_attack Hope you will like...

Dominance
Collection by
IGWTmenace
Have a nice holydays, mans. Have a best teammates, DD on a river, arcans on a drops!!!

Blackmists Armor
Collection by
Surprise

-YYF-Moonlit Maple
Collection by
NVIDI[A]still makin' nuke?
YYF风行套,希望你们喜欢! Windrunner set with custom particles, in collaboration with YYF! 国内朋友:http://v.youku.com/v_show/id_XODQ2MTQ4NTI4.html

Immortal War Lord
Collection by
澈水
我们为了给大家带来最好的效果,我们吧他们的材质都做了一些调整。希望你们能够喜欢他。有什么好的建议和觉得不好的地方请告诉我们。我们会更加努力做出更多更好的作品 ❤ ❤ ❤ ...

Greedy Merchant Set
Collection by
Wanita Lemah Lembut
Greedy Merchant set for Meepo. Made for Spring/CNY 2014 Event. Hope you like it : )