Showing 1-30 of 157 entries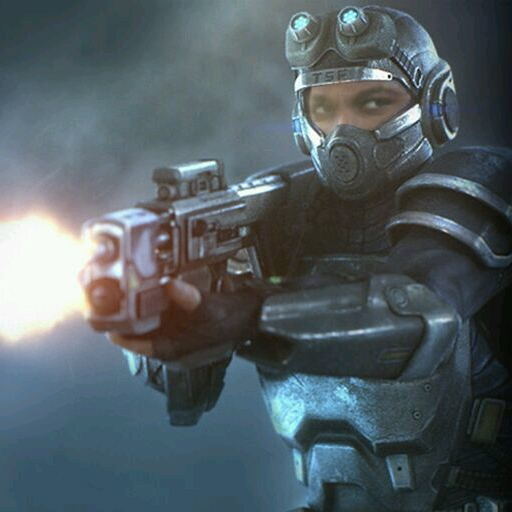 Natural Selection 2 Chinese Localization Project
Collection by
Axamdy
WIP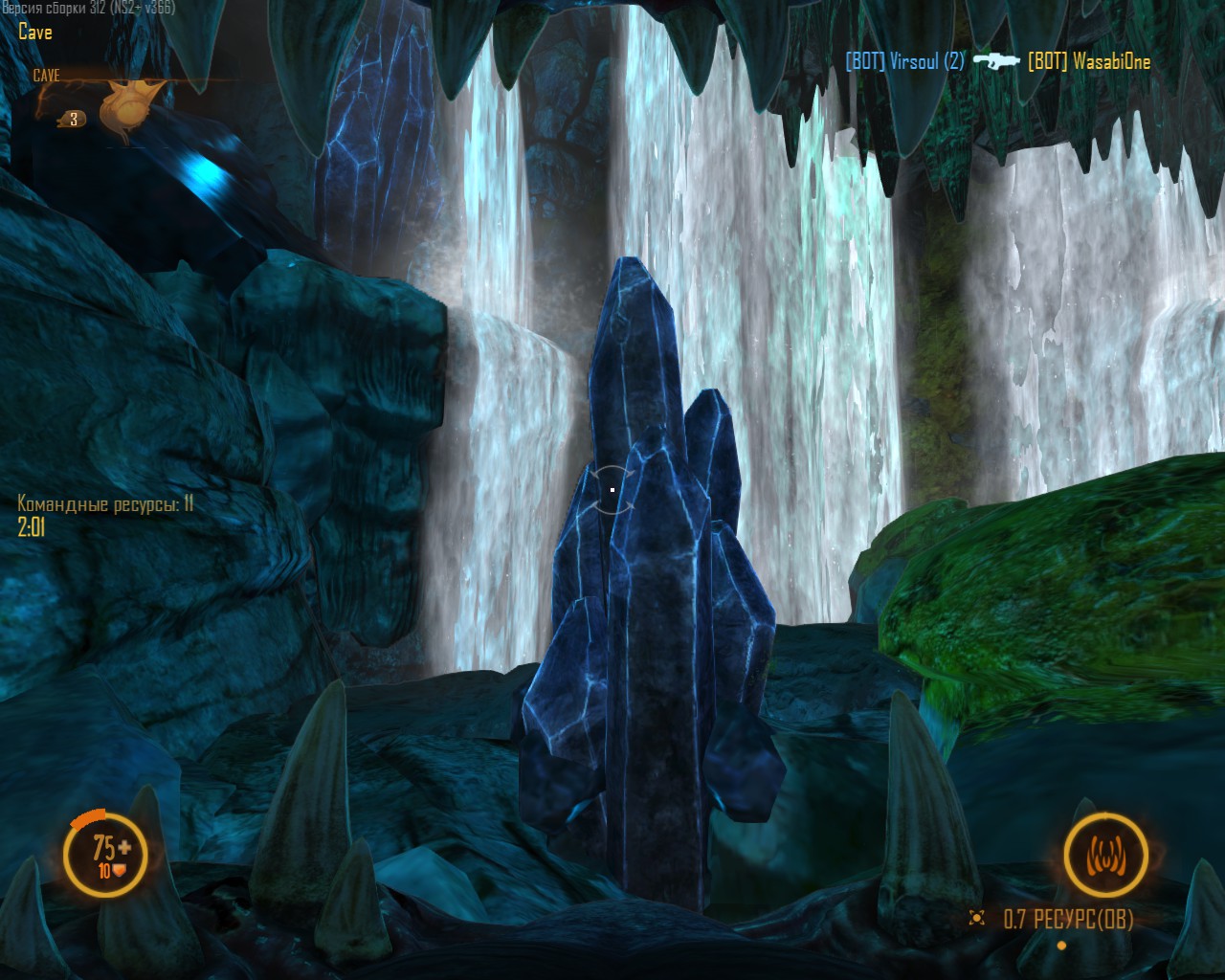 кристал
Collection by
.arkadij=0000=
экзо
Collection by
.arkadij=0000=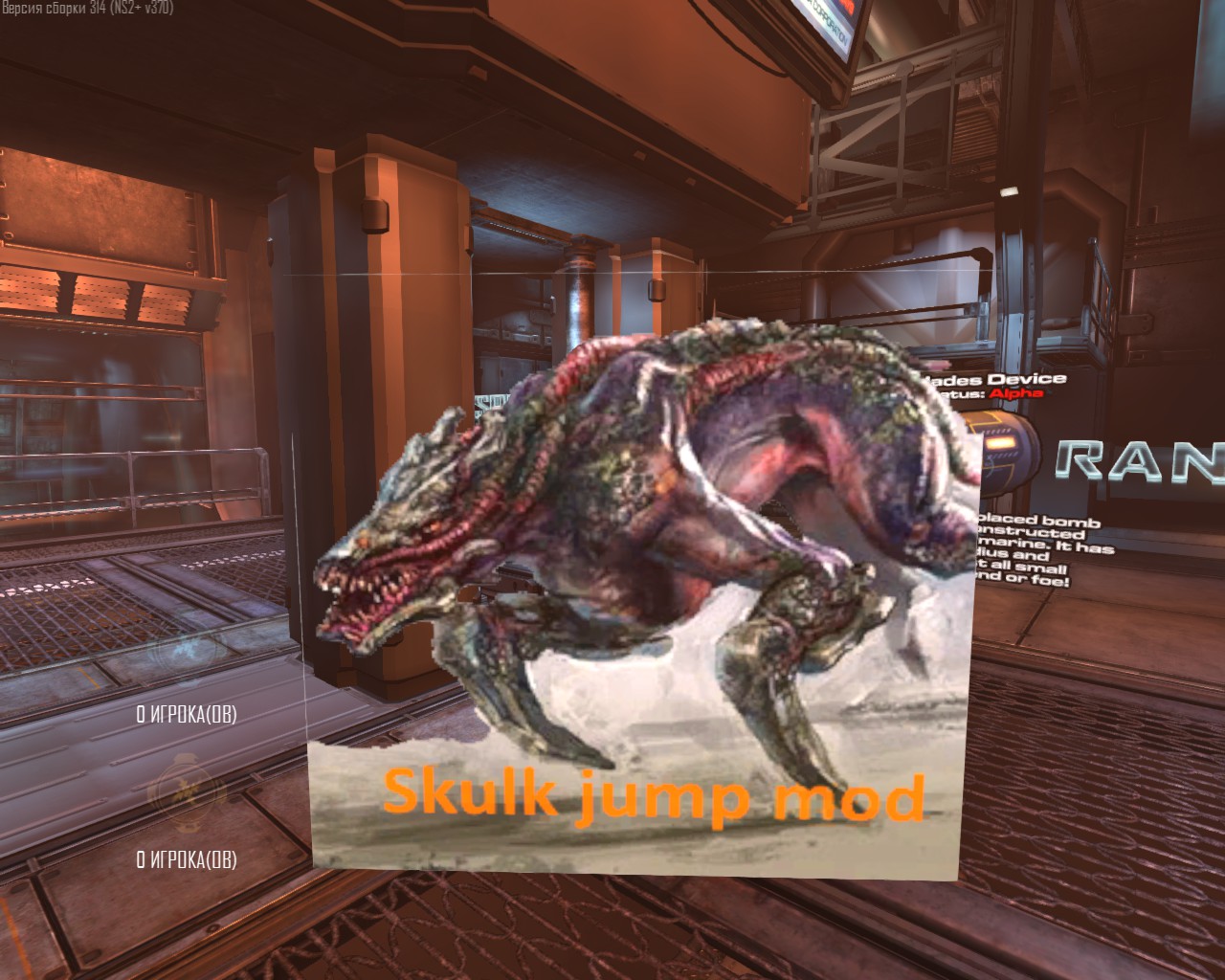 СКАЛК
Collection by
.arkadij=0000=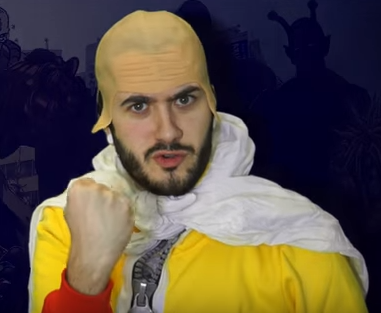 El Mandato NS2
Collection by
Kao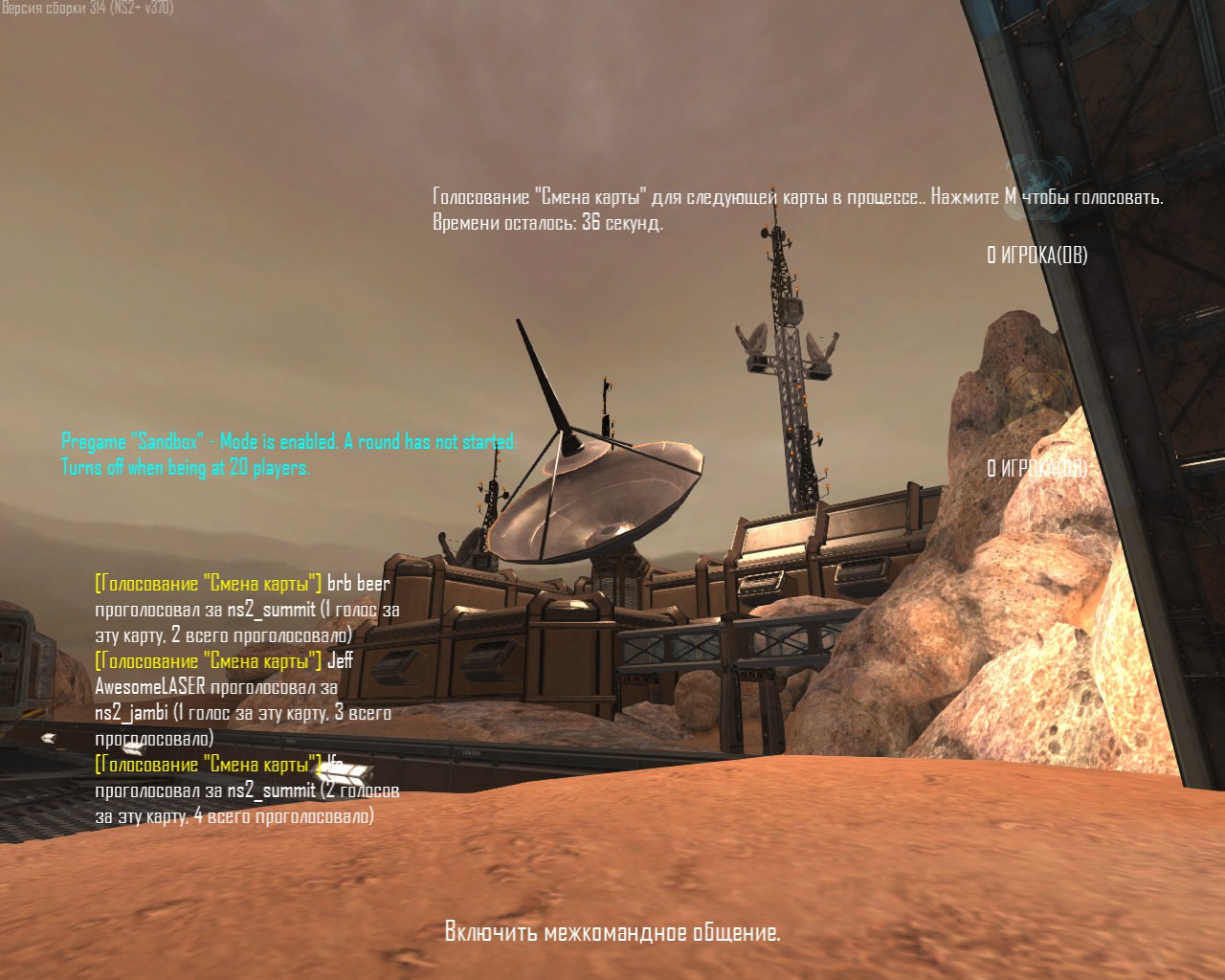 база
Collection by
.arkadij=0000=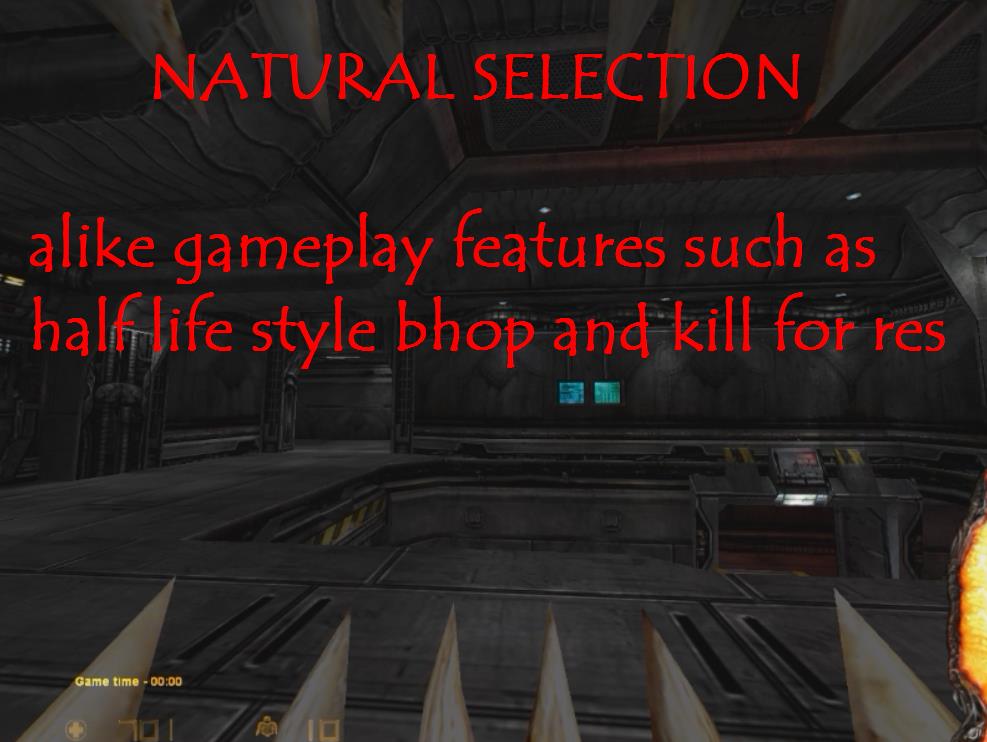 ZdrytchX's Classic Pack
Collection by
>KoR<Frisqy.ViruS [ZdrytchX]
Not exactly NS1 and has no relation to NS2 Classic. This pack contains mods that I created and some other people's stuff that sort of represent NS1's gameplay style. Just look at the contents, they are pretty self explainatory... This is more of a se
NatSel4Fruends
Collection by
:thumbs: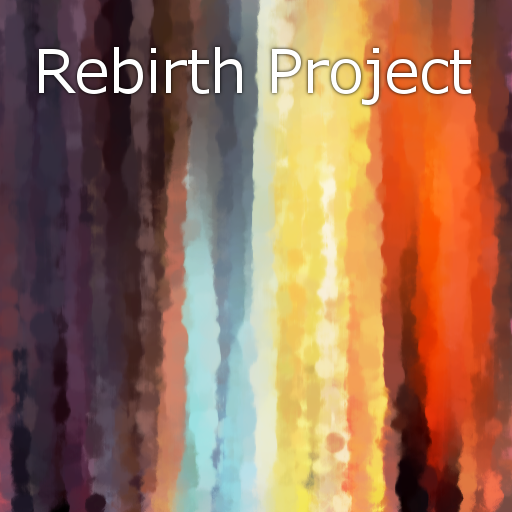 Rebirth Project
Collection by
Nin
A gameplay and interface overhaul designed to lower the skill floor, while making the game more diverse and more interesting. Although they all work on their own, you are reccomended to run all at once. They all are tested together and against a number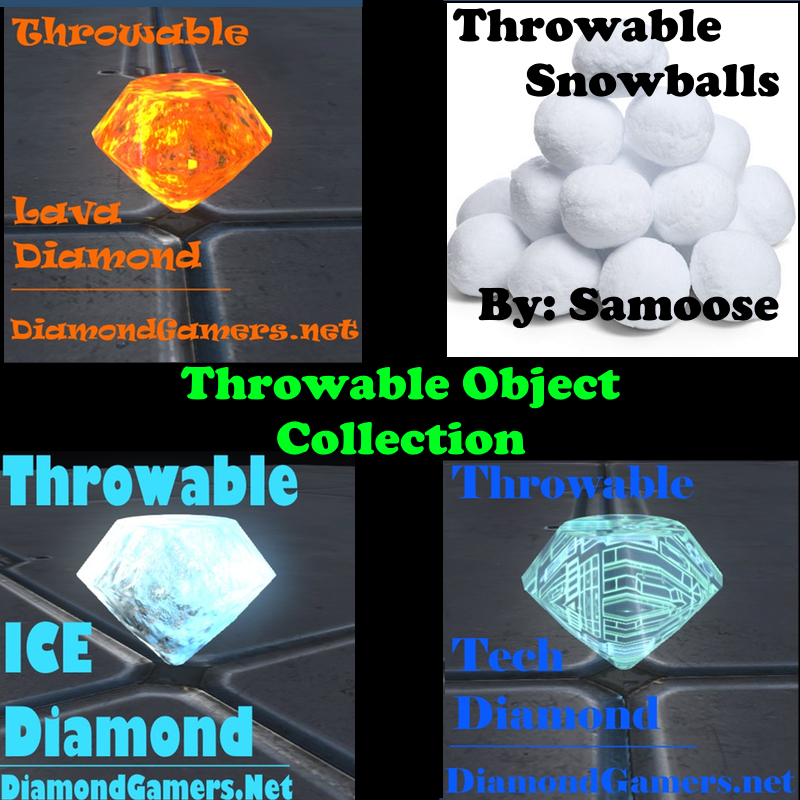 Throwable Item Collection (RR + PreGame)
Collection by
Lord Bizon
Need Something to Do while you wait for the next game? Why not throw stuff at other players for the lulz. Here is a compiled collection of the best Ns2 Mods that allow players to throw/toss various objects during ready room and pre-game times. Please rate/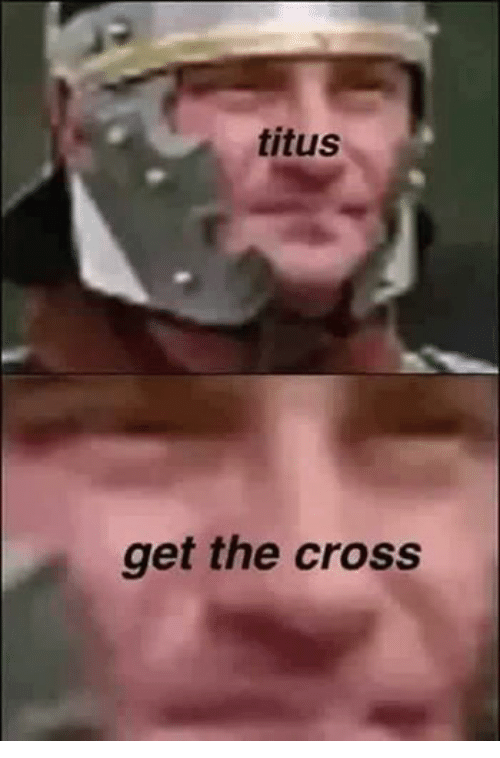 my shit
Collection by
thelegend27 [squid]
Easier for multiplayer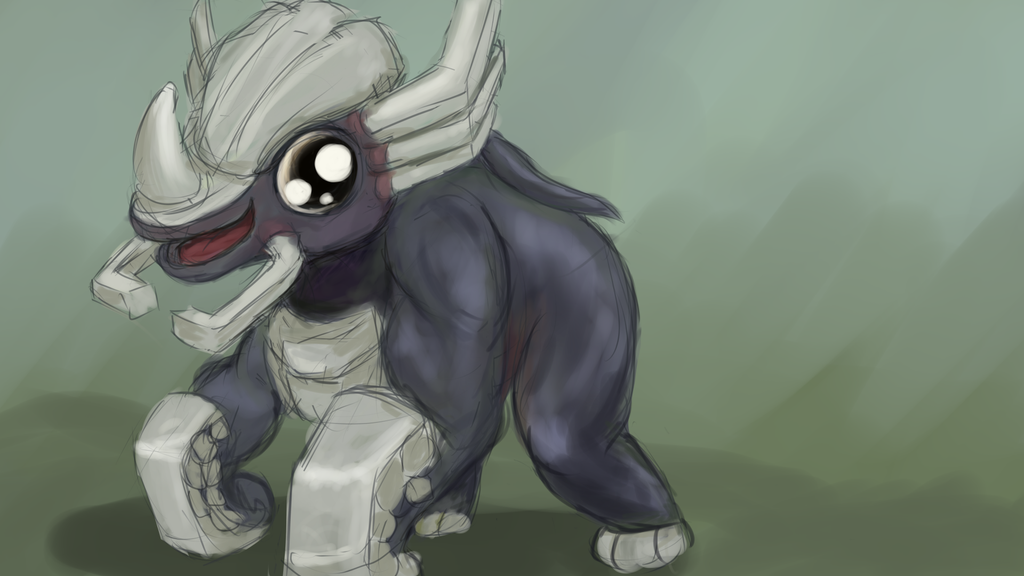 Shit
Collection by
Rubus Cockburnianus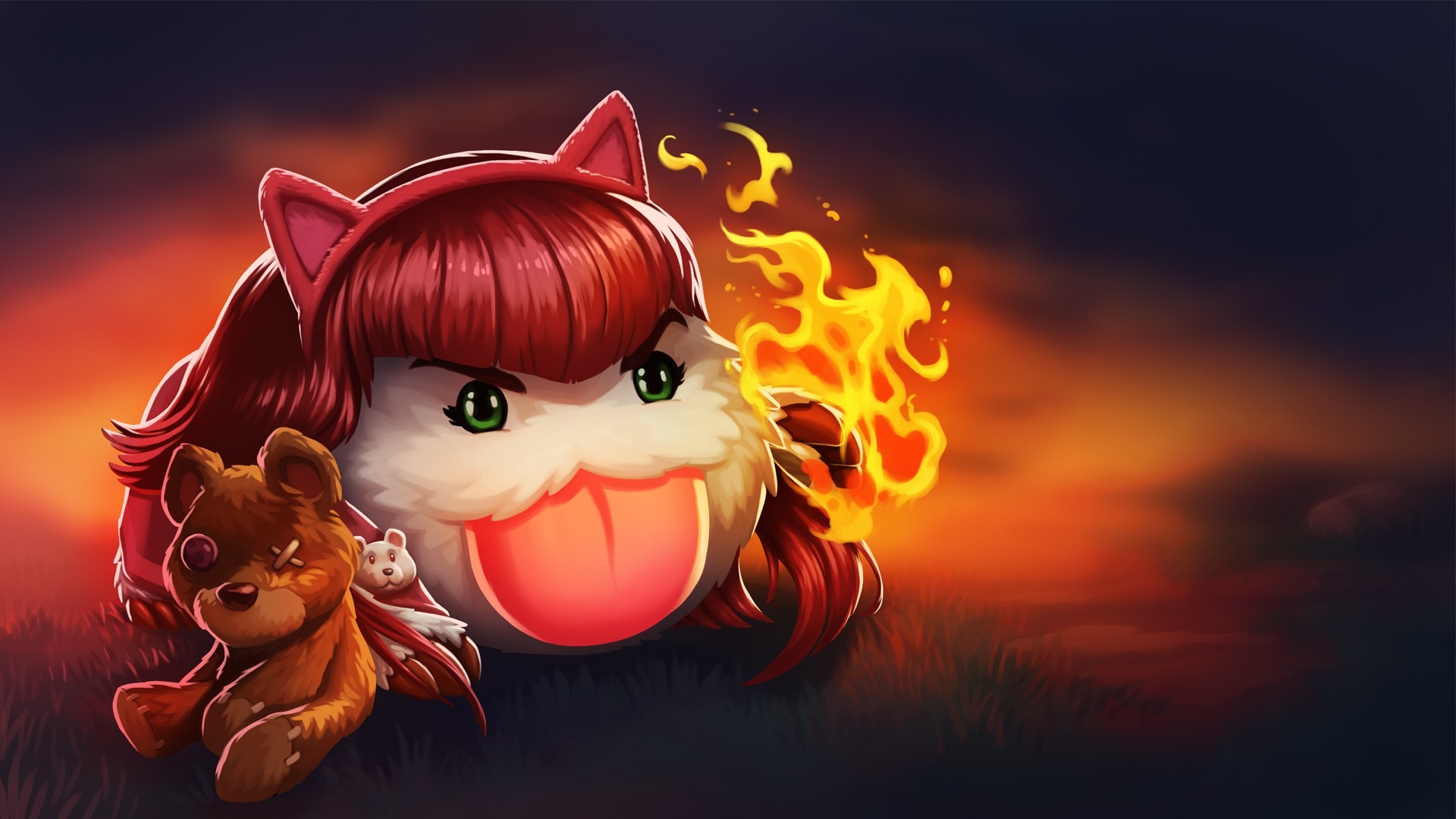 NS2 Server Files
Collection by
Obamacare
NS2 Server Files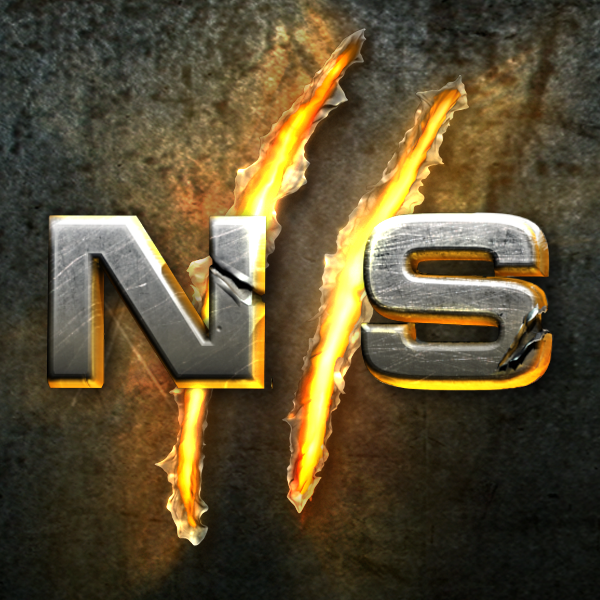 Reccomeded mods for NS2
Collection by
☮✌WASD Cloud☮✌
A list of mods, that improve the experience of NS2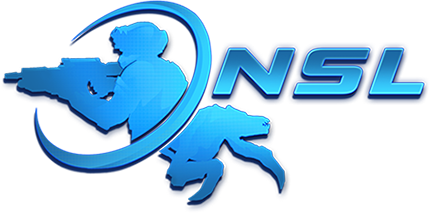 NSL Server Required Mods
Collection by
Keats & Yeats
This is a collection of mods required to run on a server hosting competitive matches, scrims, or gathers for the Natural Selection League. Players do not need to subscribe to them, but servers need to include them in their mapcycle. Some of these mods ha
Meteru
Collection by
Meteru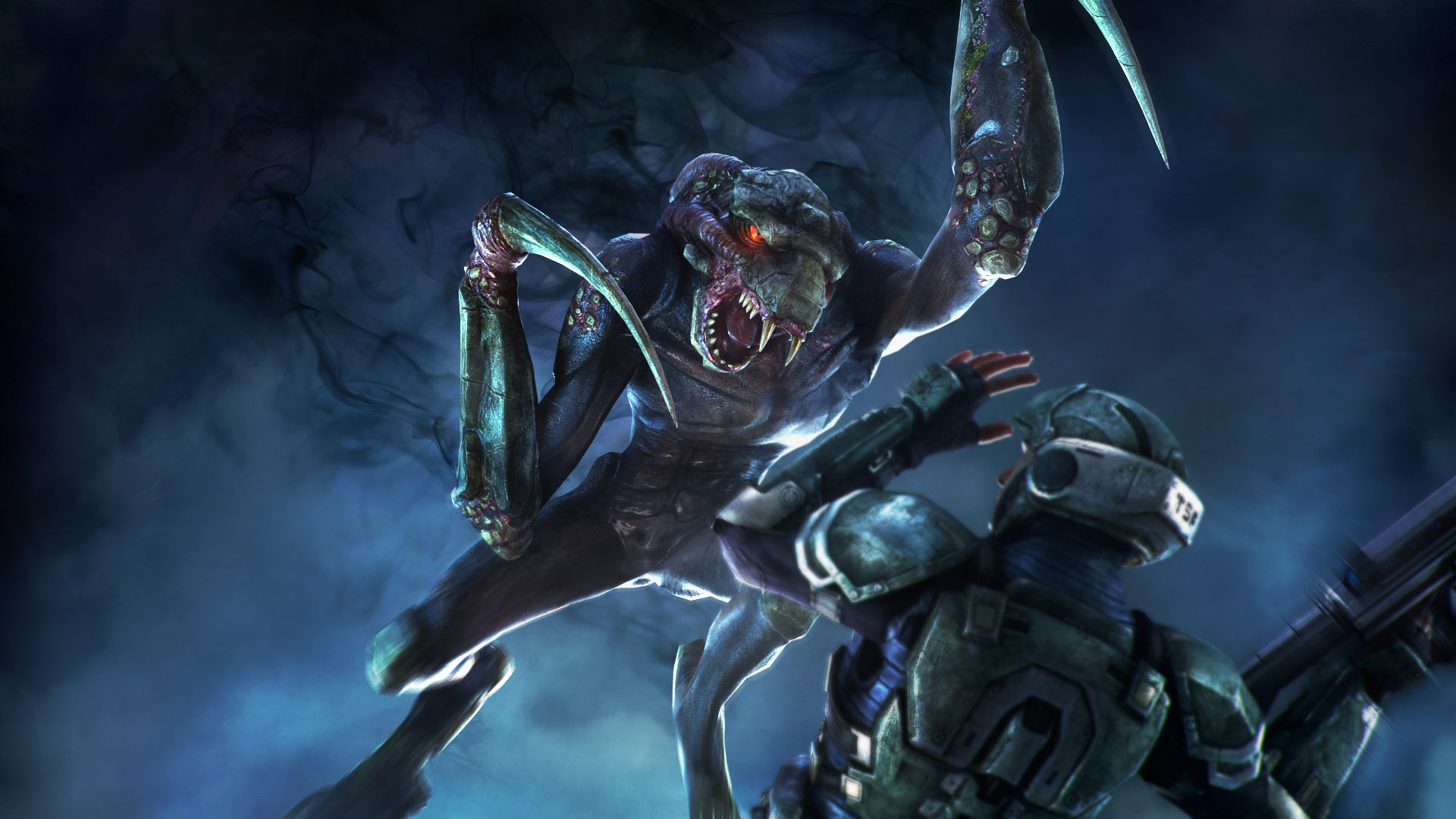 Derpin Around On Natural Selection 2
Collection by
TheSwagaliciousAlligator
This is for when we play together on NS2. Note that we can add and remove addons whenever so we dont have to use these for sure.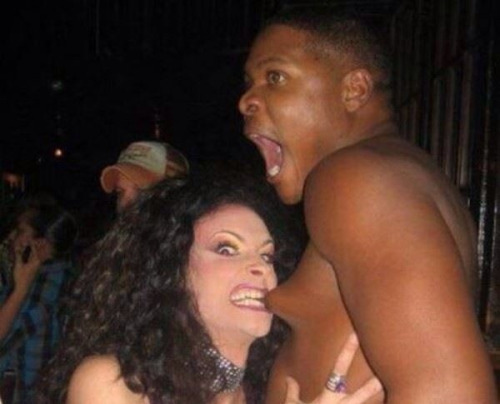 Joon
Collection by
< blank >
stuff
Defaut
Collection by
Slide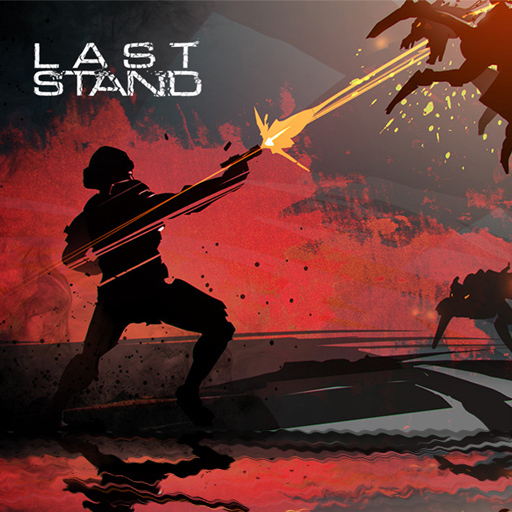 Last Stand maps
Collection by
Kouji San
A collection of all last stand maps on the workshop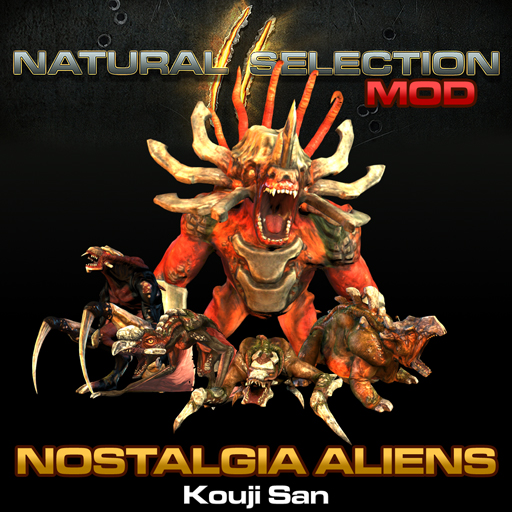 Kouji San's Nostalgia NS2 +NS1 menu
Collection by
Kouji San
A collection of the oldschool Nostalgia Aliens, all of em!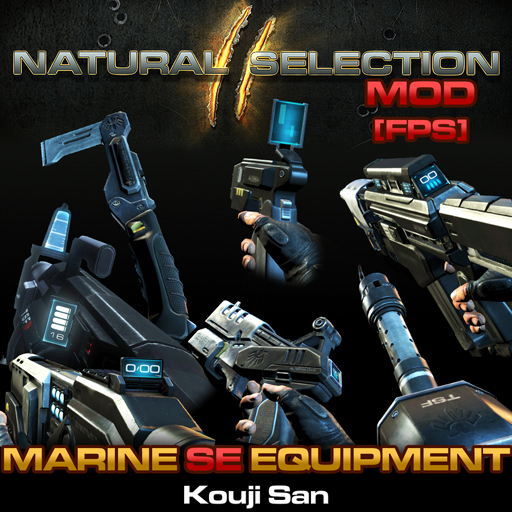 Kouji San's Marine SE Equipment [FPS]
Collection by
Kouji San
All Black Plated SE Weapons and Equipment in one collection

What I play with NS2
Collection by
|HBS| Red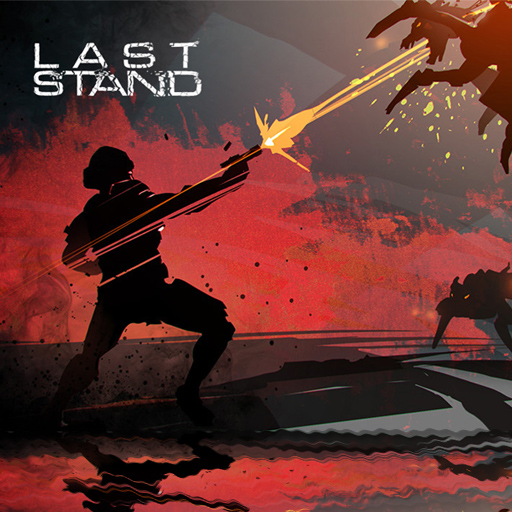 Last Stand Spotlight
Collection by
Ghoul
The Kharra horde continues their push into the galaxy. The TSF are overrun. Only a few survive to face the Last Stand. Last Stand is a fast-paced twitch-shooter gamemode. There is no commander, only you, your skill, and your friends. Play as eit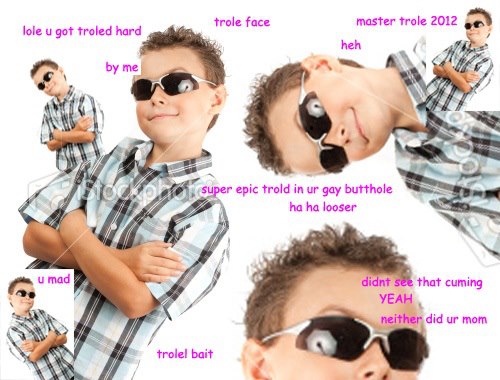 a title
Collection by
fps_betamax
sdfg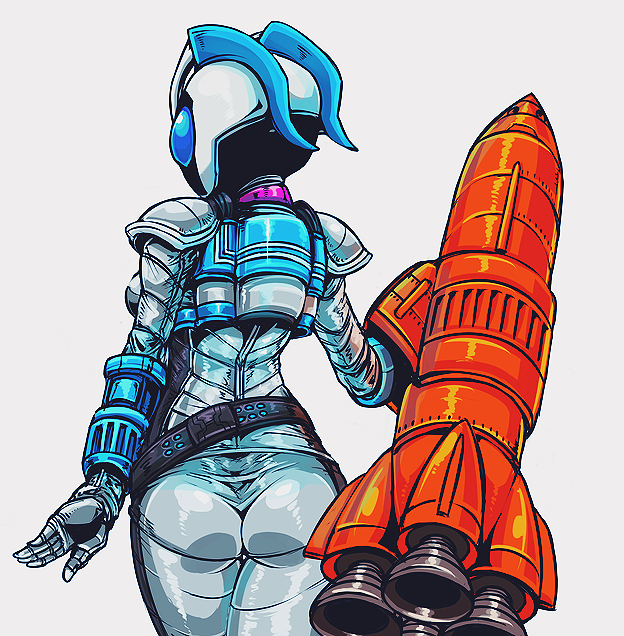 Laodiane's NS2 Mod List
Collection by
Laodaine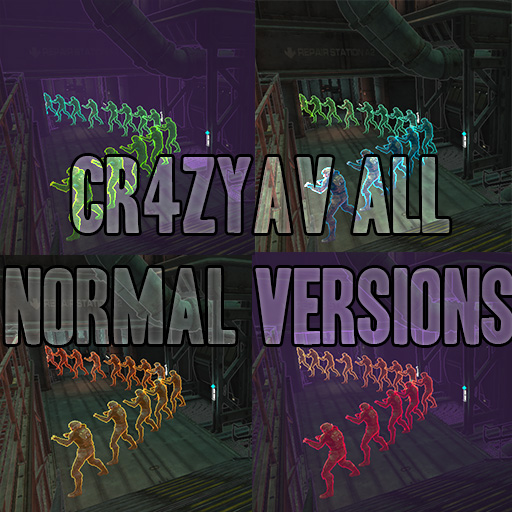 Cr4zyAV all Normal variations
Collection by
Cr4zy
NS2+ Now includes normal versions of "Cr4zyAV" under a configurable option named "Cr4zyAV Configurable" in the UI tab, you can create your own AV colours inside NS2+ now. All versions below still work, but can be created with the NS2+ version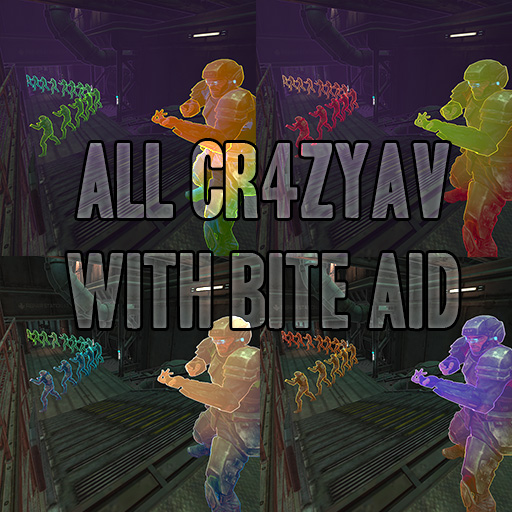 Cr4zyAV all Bite Aid variations
Collection by
Cr4zy
A collection of all my Bite Aid alien vision variations If you find a server running 'Accurate Range for Cr4zyAV' these AVs will all be granted better bite accuracy markers, range markers for heal spray and umbra and allow you to control the bite aid op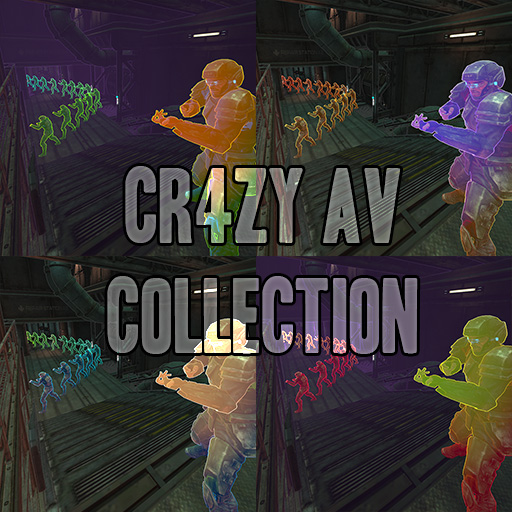 Cr4zyAV all variations
Collection by
Cr4zy
A collection of all my alien vision variations NS2+ Now includes normal versions of "Cr4zyAV" under a configurable option named "Cr4zyAV Configurable" in the UI tab, you can create your own AV colours inside NS2+ now. If you plan on using these with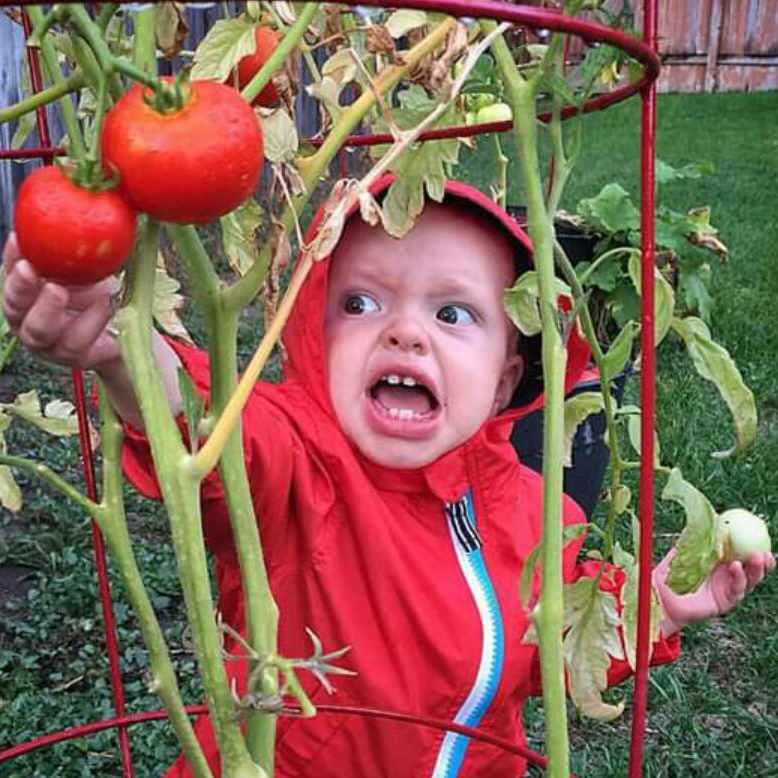 FlopsterNS2Collection
Collection by
Bobsenas
Some random mods for server use