Showing 1-30 of 51 entries

Mount and Blade: Warband Mods
Collection by
Zippa
These are some mods I like! They all work smothley and shouldn't cause any problems. If there is a problem please tell me and I'll try to help. It should also be noted that a lot of users have problems with the workshop itself so if the mod does simply no...

MountBlade
Collection by
oolonglgx

my favorite 2 mods in the first week of warband workshop
Collection by
☠ ♚Graves♚ ☠
The Native Expansion mod is incredible, it changes and improves the gameplay, weapons and armor. As i progressed through the game i found that it became harder and harder. It also has a little suprise when your deep in the game if you allow it. that...

M&B:W-Mods
Collection by
Böhler™

M&B: Warband Modpack
Collection by
jackpalanca
Una collezione di mod da usare su Mount & Blade: Warband e da giocare assolutamente prima di morire.

Mount & Blade: Warband. mods and add ons
Collection by
Bigknife23
A collection of Mount & Blade: Warband mods that i like or felt worth the install. there are a few decent multiplayer mods that are not on this list, but this is a good generic list for most of the single player mods, i'd have more and may add more to t...

folder
Collection by
T_ranger

war 3
Collection by
Katana master

Mount & Blade: Warband - Historical Timeline Conversion mods
Collection by
CosmoKramer_95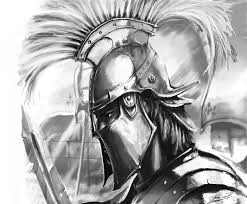 Rome
Collection by
Nevo601D
Moja kolekcja modyf do warbanda zawiera modyfikacje o tematyce rzymskiej

Mount & Blade: Warband
Collection by
Tyrone Jefferson #TCC

Working mods (so far)
Collection by
Sivor
this collection has mods for m&b that work when you run the game.But dont get on the modders for not fixing compatibility yet.Believe me they are working on it we just gotta be patient.

Warband
Collection by
Laharah

KMD(Korean M&B modding delegation)
Collection by
LOT_Quick__V
KMD(Korean M&B modding delegation) Introducing the hidden classic mode of Korea. there are many talented modder in Korea. but, It was not so well known that the value because of The language barrier. So it was born.

Mount and Blade Warband
Collection by
=T$E= Terror

Kollektion Mount & Blade - Warband
Collection by
Pyro

kolekce a
Collection by
Matěj
píp

Terrible mods, do not download
Collection by
❅♥Cyi♥❅
These are the worst mods with as little effort as possible given to them, do not download them, they're either poorly made, poorly done, or overall just horrible.

Ponies and frindship: feudalism is magic.
Collection by
Lethal Kittens
Tired of slaughtering hordes and hordes of enemies in full invasion? Tired of getting shouted at by your napoleonic wars regiment leader? Tired of endless war and strife? Well, i can't solve any of those things, but ponies should help.

mount and blade
Collection by
pmainwaring

M&B: Warbands
Collection by
nymarine1996

Warband collection
Collection by
smitty

mabwarnanner\\
Collection by
BewiggedFish0
lotr

m&b mods
Collection by
Resier

Mount & Blade
Collection by
dylanhurt250

Eagle M&b
Collection by
vultur

MBWB
Collection by
brody549
warband mods

Mount & Blade Warband
Collection by
funzone357mag

Mount & Blade
Collection by
Vulcan Bullet (Deva)

M&B
Collection by
Енот