Showing 37-54 of 12,275 entries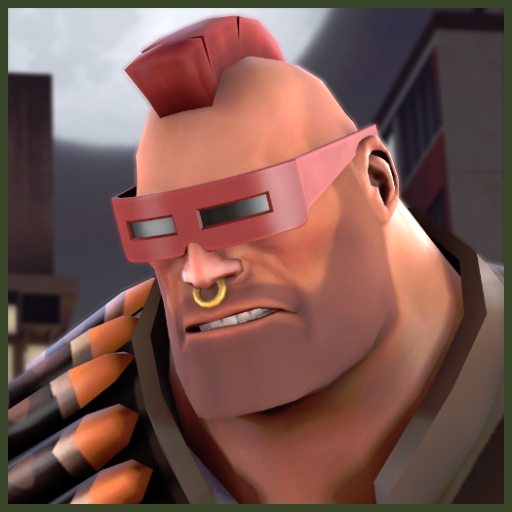 Bebopper
Collection by
RetroMike
Stomp Pyros, Stomp Pyros!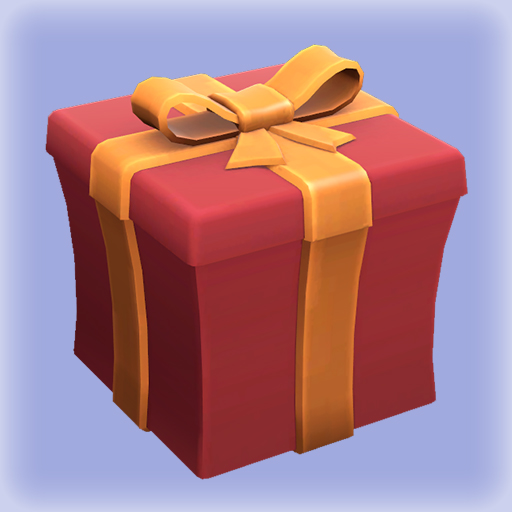 NeoDement's Smissmas Showcase!
Collection by
NeoDement
tis the season to make TF2 items! I'll be updating this collection as the leadup to Christmas continues, so be sure to check back regularly ;) A few of the items in this collection are ones I made for Halloween that I thought weren't particularly spooky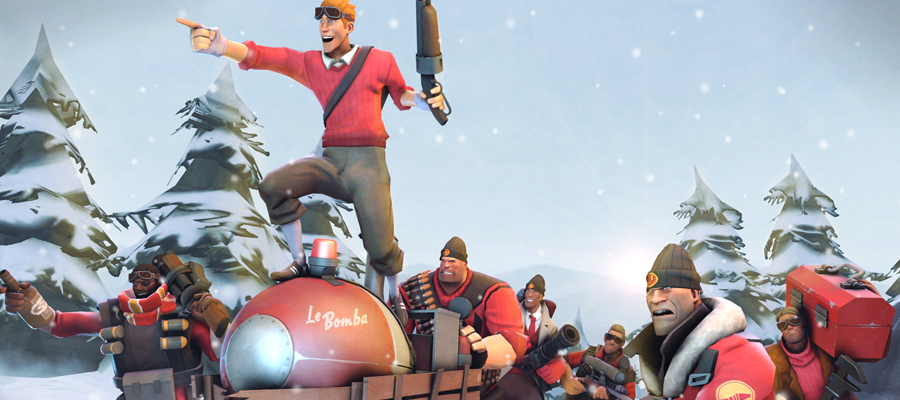 QuestionablyInsane's Smissmas Collection
Collection by
QuestionablyInsane
Collection of my newest stuff this year as well as previous years that fit the Winter theme.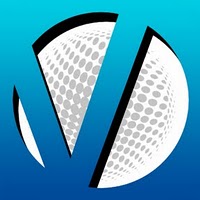 Vilepickle's Maps
Collection by
vilepickle
This is a collection of my Team Fortress 2 maps. I actively developed for TF2 from pre-launch in 2007 to 2012.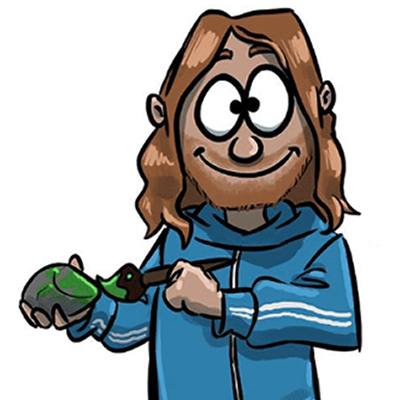 11it's War Paints
Collection by
11it҂
My War Paints creations for Team Fortress 2 :)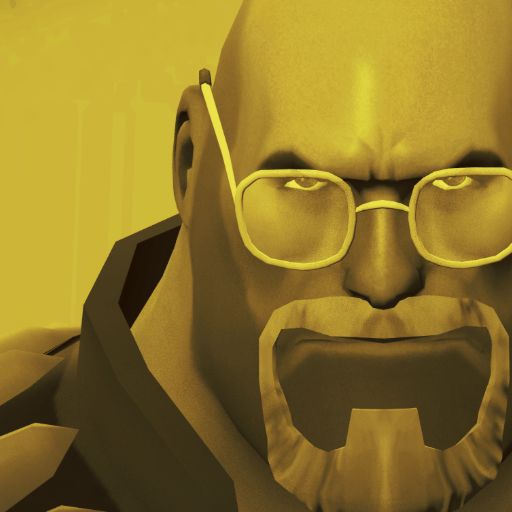 Breaking Badlands
Collection by
Merczy
Get it?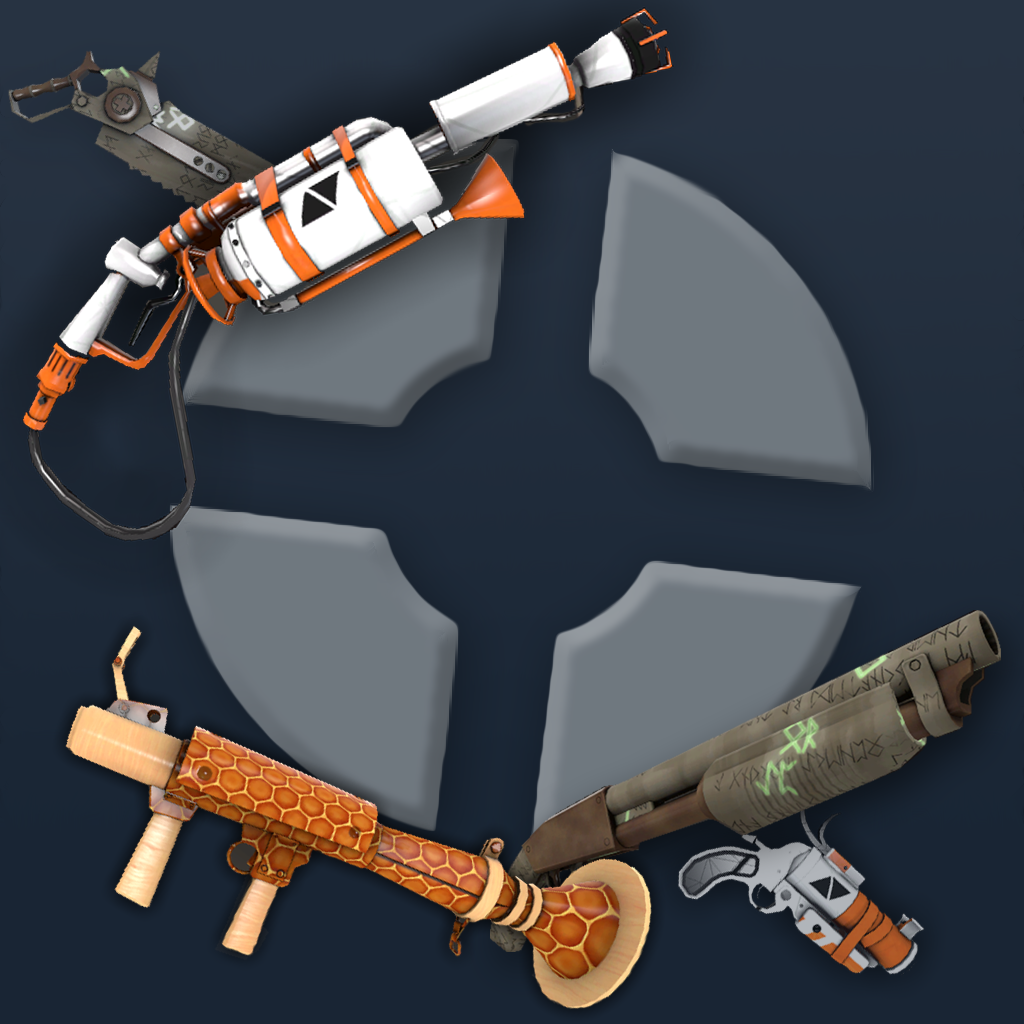 Necro's War Paints
Collection by
Necro
A collection of custom war paints made by me Want to learn how to make better promo images for your own war paints? Check out my guide: http://steamcommunity.com/sharedfiles/filedetails/?id=1188606245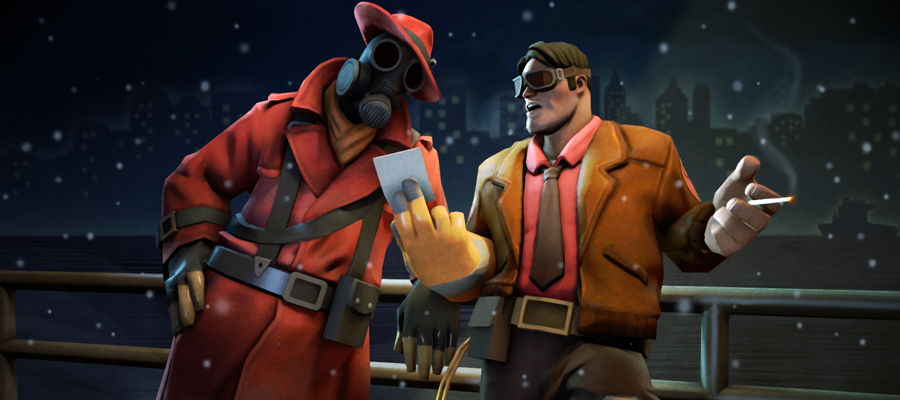 The Soot Covered Sleuth
Collection by
QuestionablyInsane
A gumshoe Pyro set. Comes with a trenchcoat and a fedora. Idea came from feeling like a detective while spy checking as a pyro. :P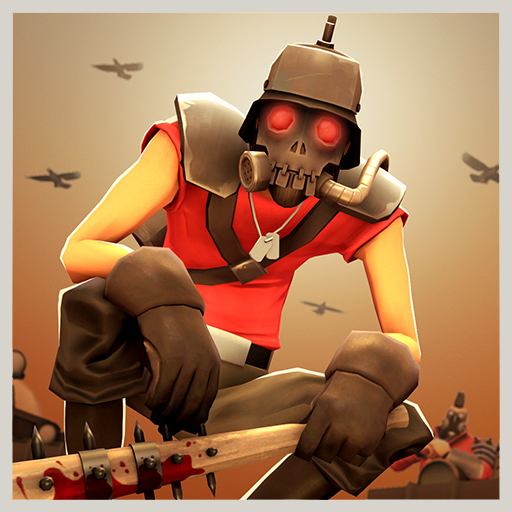 Skull Kid
Collection by
Sky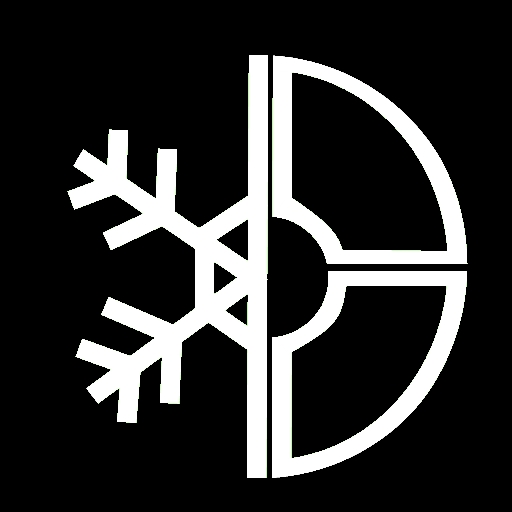 Winter Items Created By Megathrone
Collection by
Lowly
All the items that I have made for Christmas / Winter Season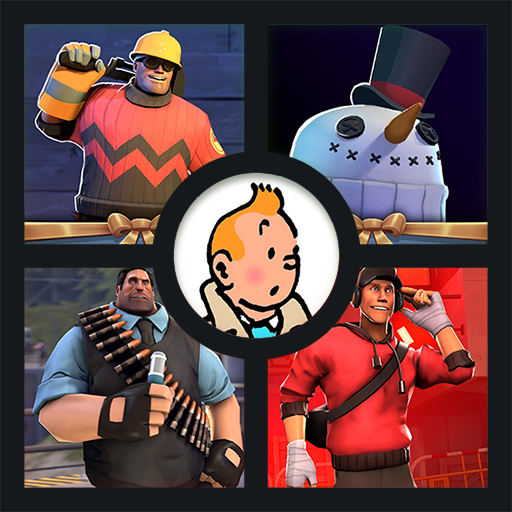 OverPovered's Workshop Selection
Collection by
OverPovered
Some select items of mine that I personally like the most.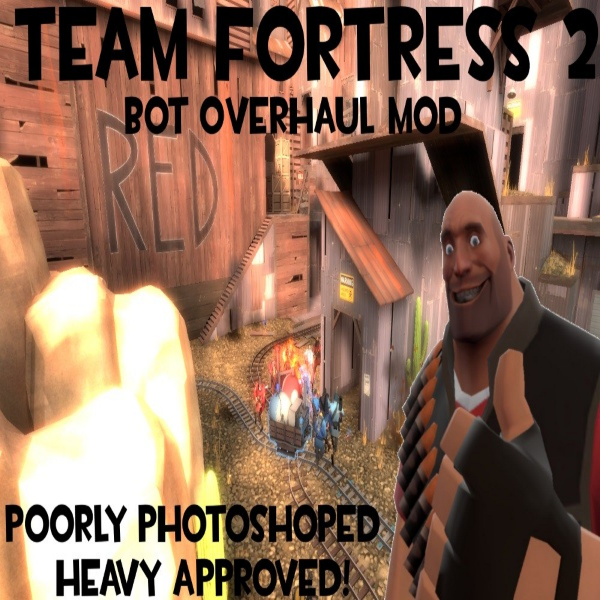 Tf2 Bot Overhaul
Collection by
Showin
This is a complete overhaul of the standard bots in Team Fortress 2! Support for new gamemodes, Weapon Randomizer, etc! You can download the full mod here. http://tf2.gamebanana.com/gamefiles/4134 I will continue to update this mod as new maps are r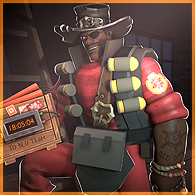 The Sea Dog
Collection by
VLEKᴬʳᵗꜟˢᵗ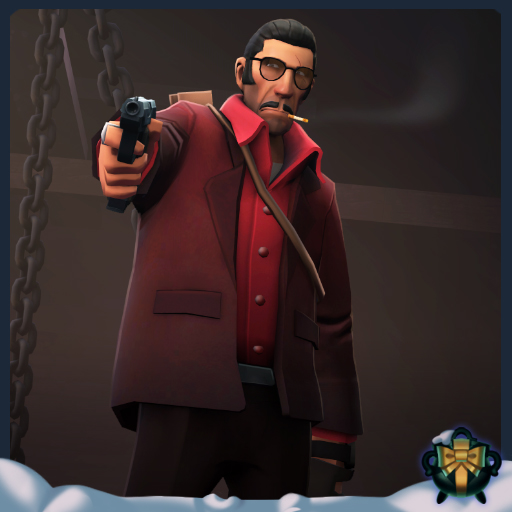 The Ravishing Riflemann
Collection by
Corvalho
"- The difference is that I'm not afraid of getting blood on my suit mate." A set of items for the Sniper- Includes a jacket with shirt, index ring, a pair of slacks and shoes, a hairstyle, cigarette and scar across the left eye. Mods: - J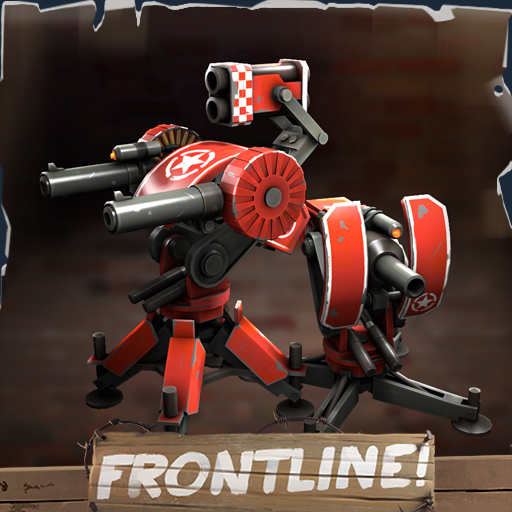 The Artillery Sentry
Collection by
Rotzlöffel
Vote now for the Sentry Artillery Kit! This set was created to fill the hole for the empty engineer PDA slot. Feel free to try the mod: https://gamebanana.com/skins/embeddables/156485?type=medium_square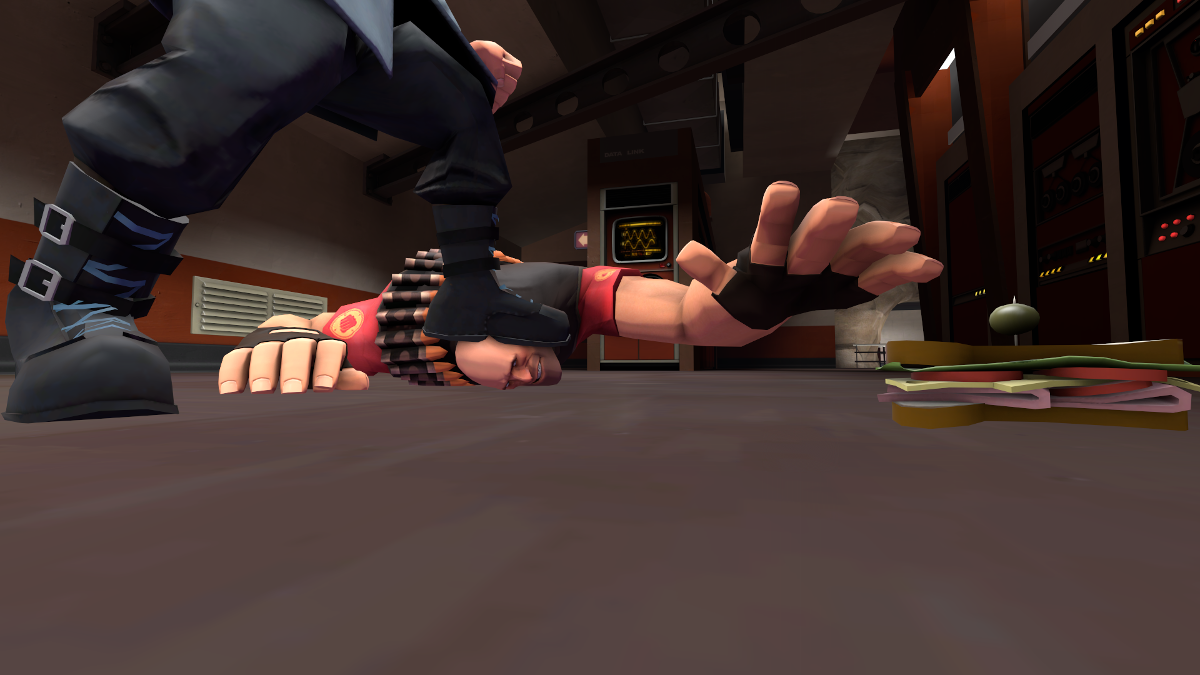 The Rebel's Rags
Collection by
Yikes
A criminal themed set for the soldier. Light 'em up!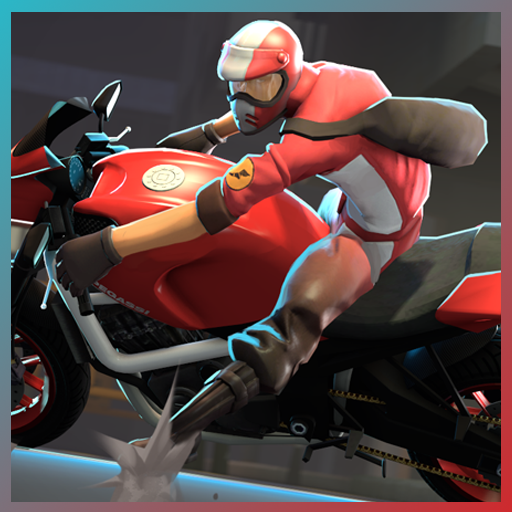 Drift King
Collection by
Big Bob
Concept by Extra Ram Models by Big Bob Textures by Metabolic Promos by Duckdog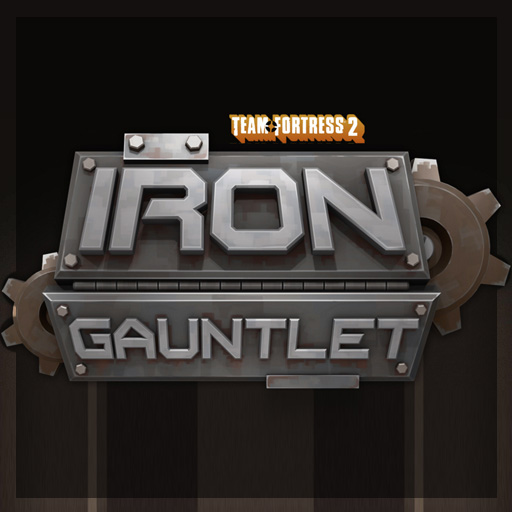 Iron Gauntlet Example Items
Collection by
CoBalt
Item Examples for the style and quality of item we are looking for for the project! If you made one of these, feel free to tag it with the thumbnail to submit it to the project!