Showing 61-90 of 10,635 entries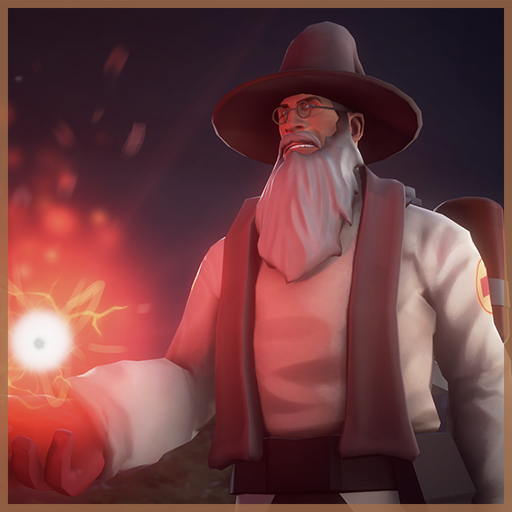 Gundalf the Red/Blu
Collection by
✨SedimentarySocks✨
You're a wizard.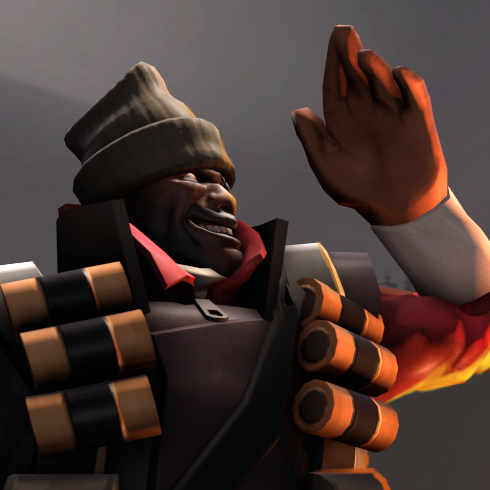 Behind Enemy Lines
Collection by
Svdl
The perfect place to get drunk and blow stuff up.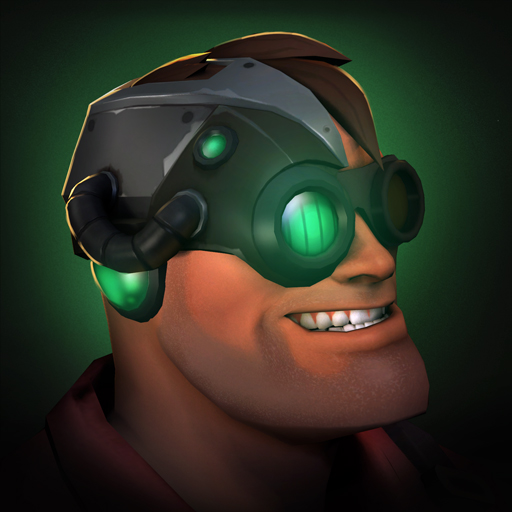 Bionic Engie
Collection by
BANG!
Singularity achieved.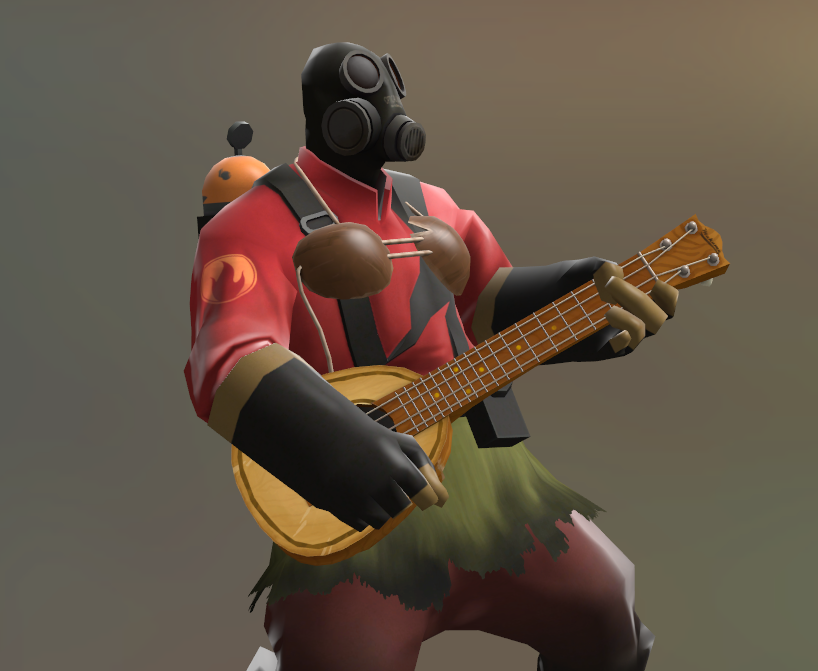 Wrath of Pele
Collection by
zach L
So far a three piece set, was originally intended to be five but I've been feeling immense lack of motivation. Here's status on everything. Coconut Bra: Finished Hula skirt: Finished Ukulele: Finished Flamethrower: still in the UV process Hat: have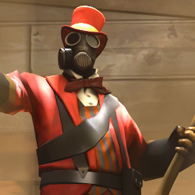 Vote Pyro for Mayor
Collection by
Svdl
He's such a gentleman.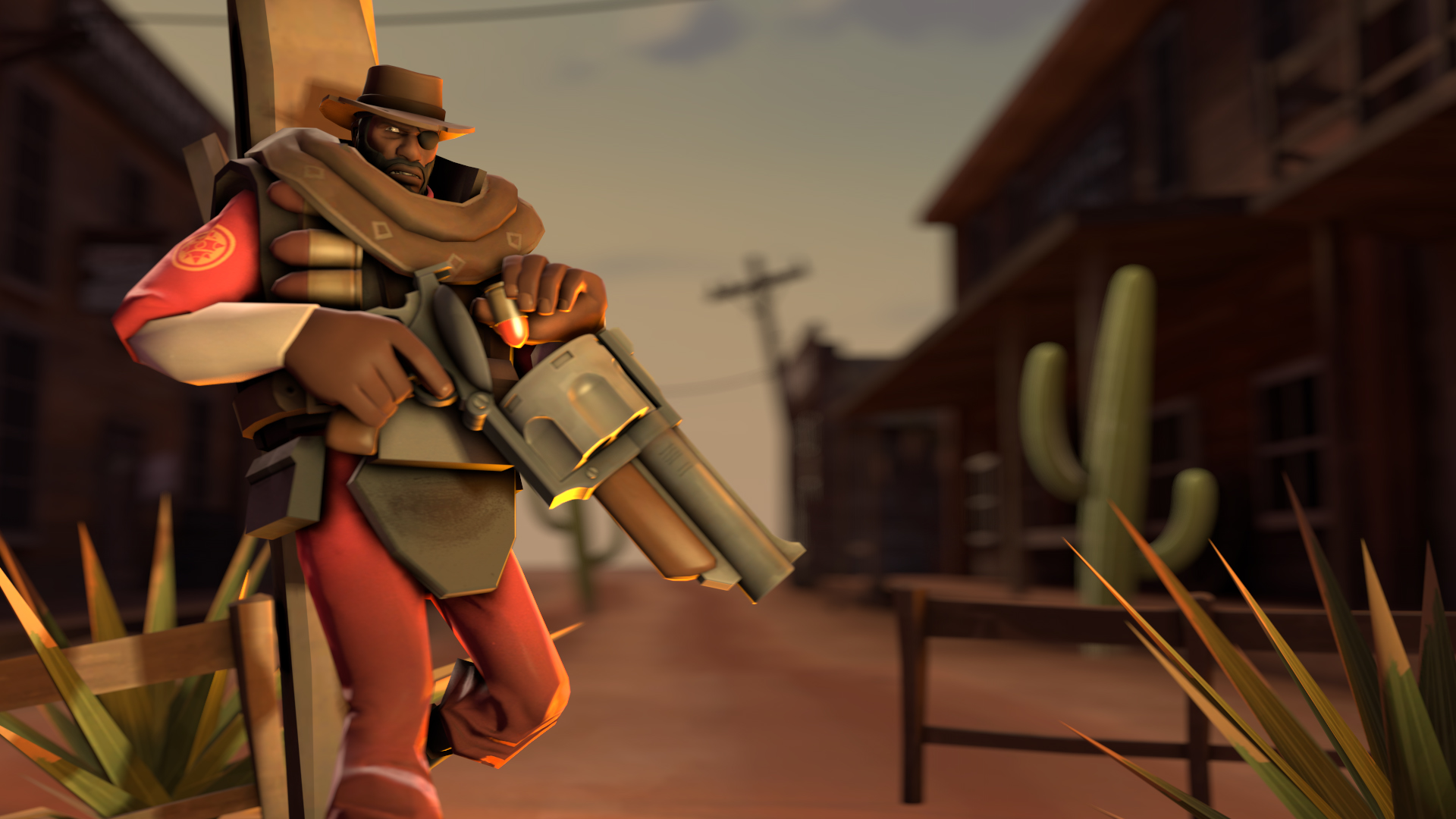 The Badlands Stranger
Collection by
FiveEyes
"A bounty hunter with a big-ass exploding revolver, the wild west just got wilder..." - Bounty Hunter's Brim - High Plains Bristles - Dustcatcher - Fully Leaded - Drunkard's Wrath Models: FiveEyes Texture/other: Gadget JPRAS: Rigging (Western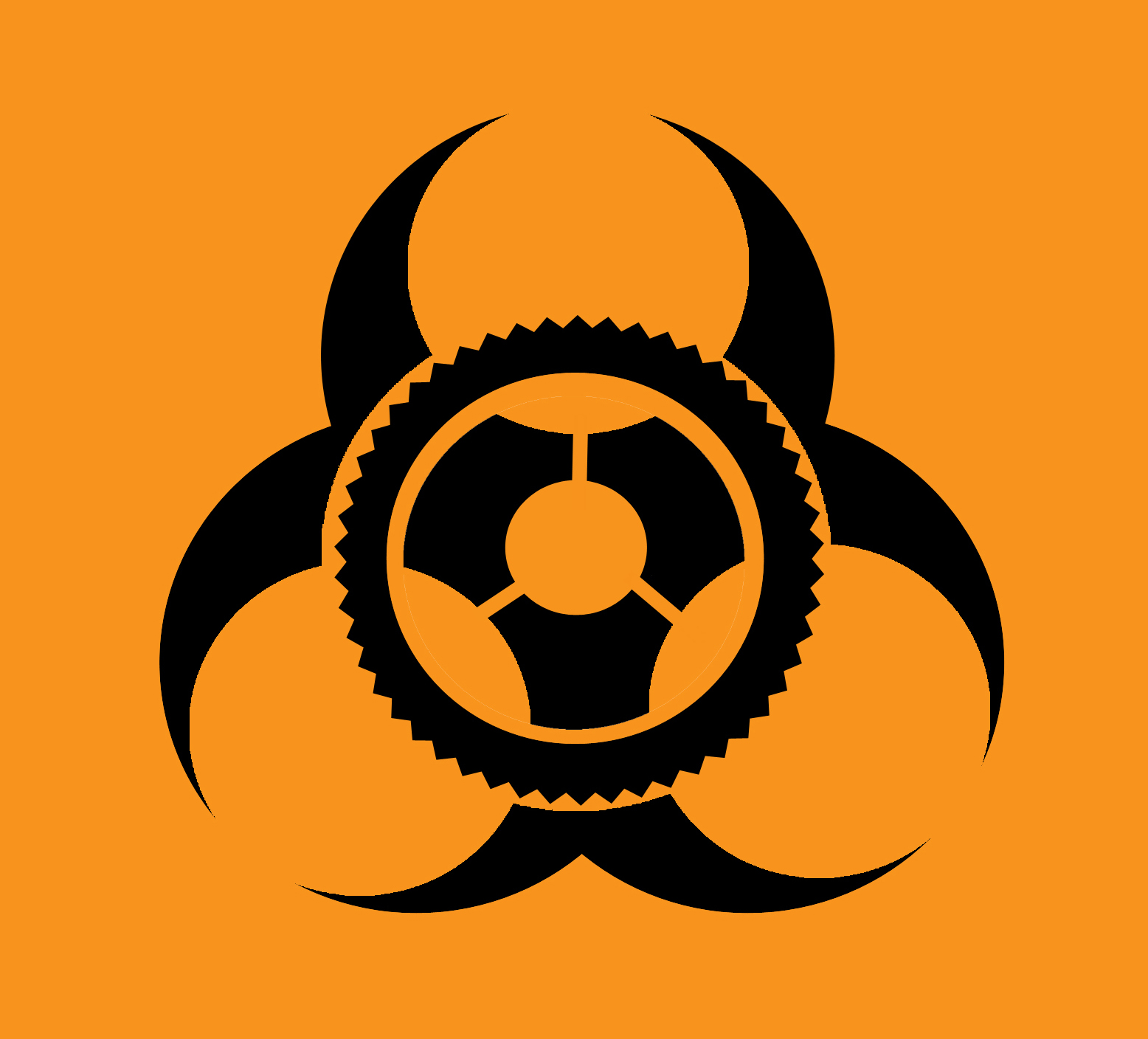 Max's Team Fortress 2 Collection.
Collection by
Douchebag
Max's Collection.

A Handsome Devil
Collection by
>>--The Heartsman--->
He'll be seeing you.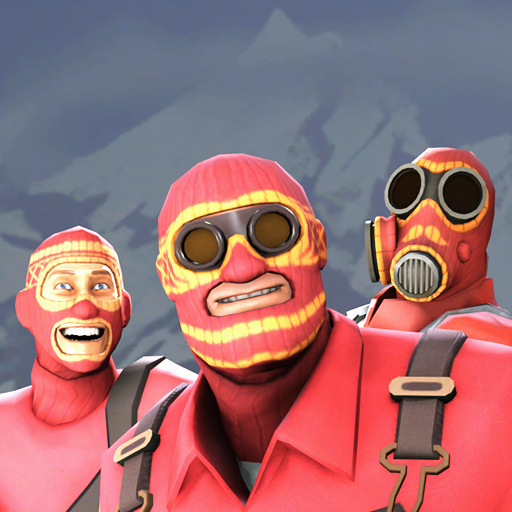 Frosty Face Warmer Styles
Collection by
Evil_Knevil
- All class! - Paintable! - Flexes! - Different pattern for each class! - Lod 0, 1 & 2 - Model by Evil_Knevil - Texture by Texman - Flexes by Jpras - Concept by Serious_Greg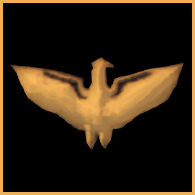 Caesar's Collection
Collection by
💪 DAVE | FLEX 💪
A collection of priceless anicent artifacts for the Spy. Includes 3 Items: The Golden Gaius (Mask/Hat/Misc) Caesar's Chiv (Knife) Hadrian's Handbow (Revolver Replacement)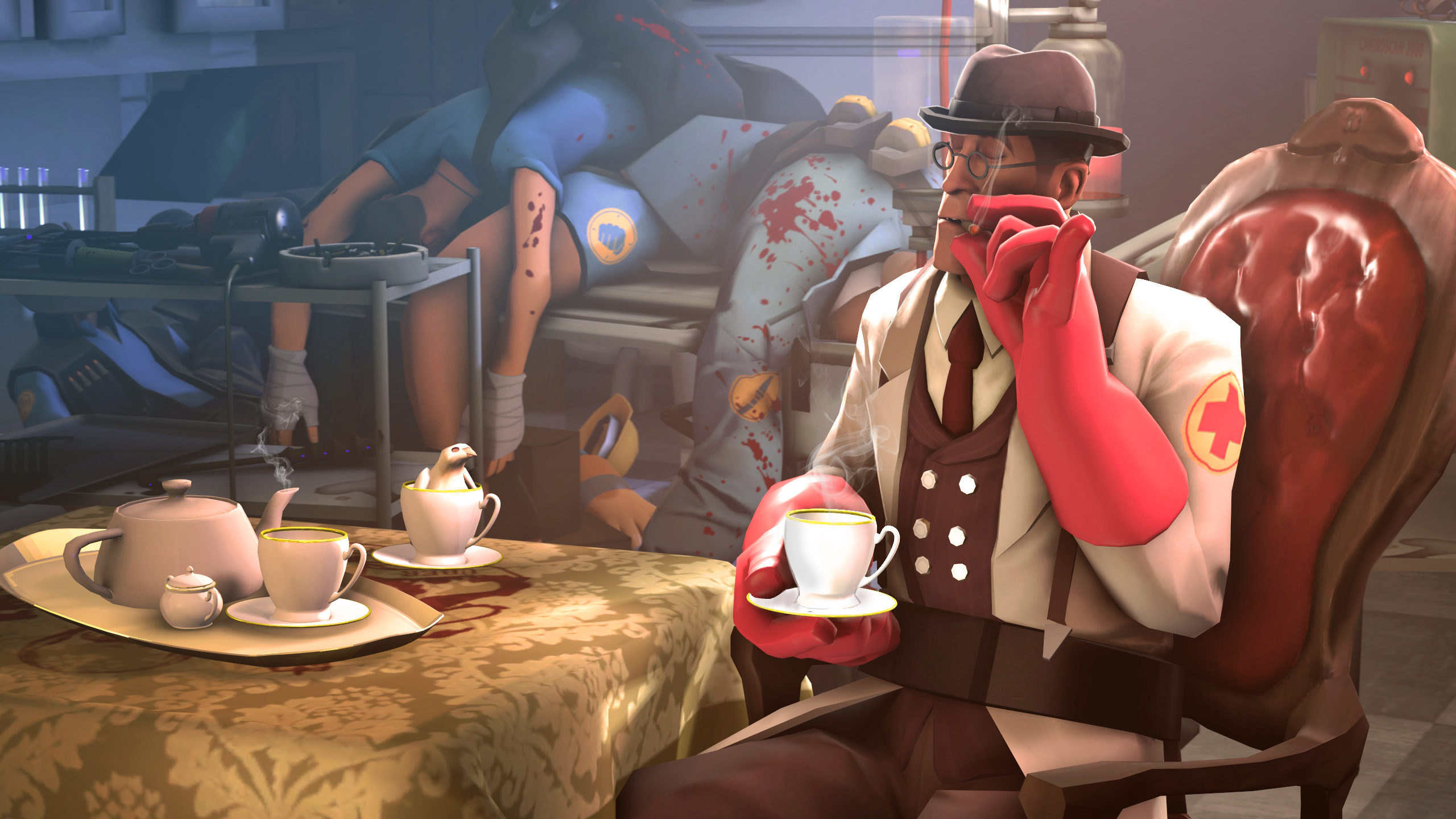 Gentleman...
Collection by
Ernest
Elegant and Fancy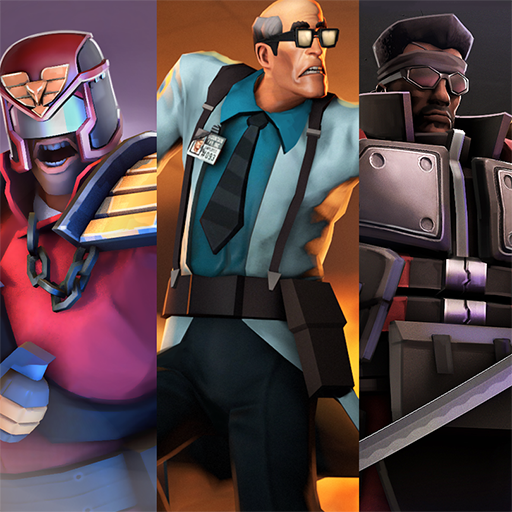 Explosive Halloween 2015
Collection by
GetGrenade
Collection of new items (and few old ones) made by me for this years halloween event! Check em out! And maybe even vote!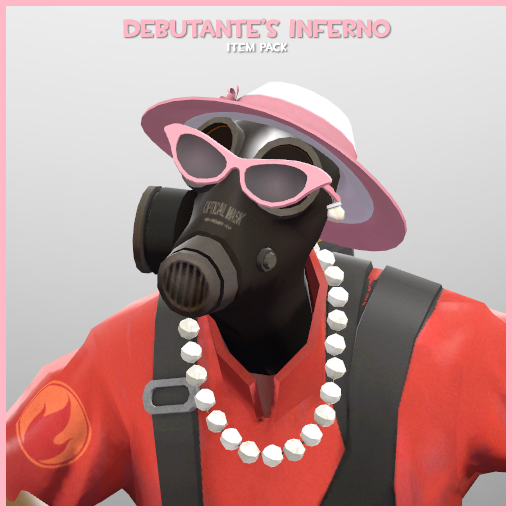 Debutante's Inferno Pack
Collection by
Mnemosynaut
Dixie was the perfect model of a southern belle; elegant, charming, and most importantly, she always rode in the back. She was taught by her mother from an early age never to partake in a man's activity such as driving, baseballing or not cooking. She live


Deep Sea Diving Pyro
Collection by
Primrose!~
It's a little known fact that during his days off, Pyro likes to don a scuba diving mask and spend his time beneath the seas admiring the life beneath.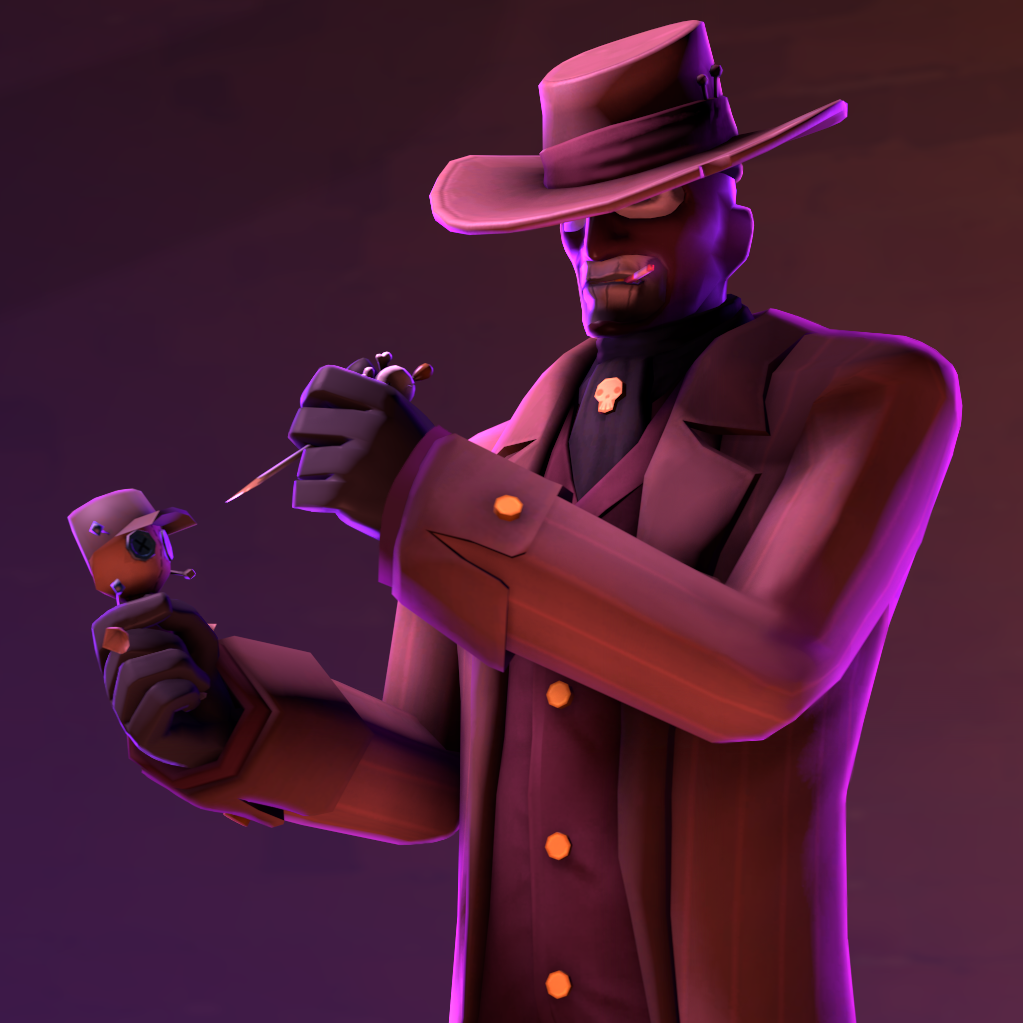 HALLOWEEN FIFTEEN
Collection by
Sky
All the Halloween items I've contributed to for this year, plus a few choice selections from years past! NO RESTRICTIONS THIS YEAR!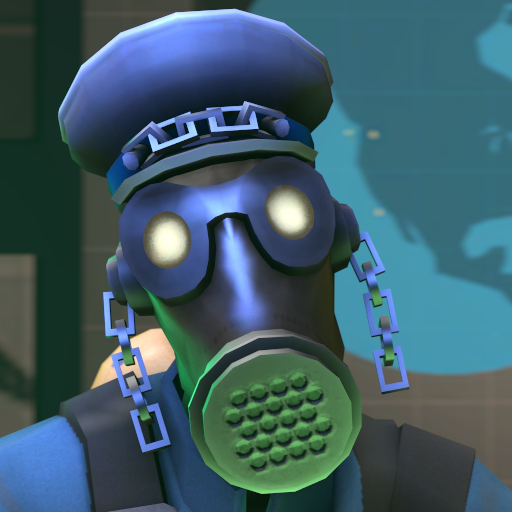 The Right Lung of Hell
Collection by
Merczy
Rattle your heads! Rattling Respirator includes: -3 LODs! -Paintable Eyes! -Glowing Eyes! -Jigglebones! Chain of Command Includes: -2 LODs! -Paintablility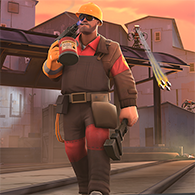 The Western Welder
Collection by
JPRAS
A welder set for the Engineer!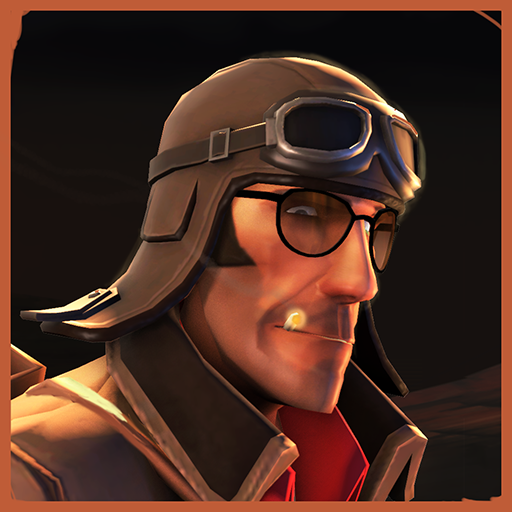 Top Gunman
Collection by
Sky
Aviator's cap + cig, flying jacket, bandolier + holster + boots for the sniper.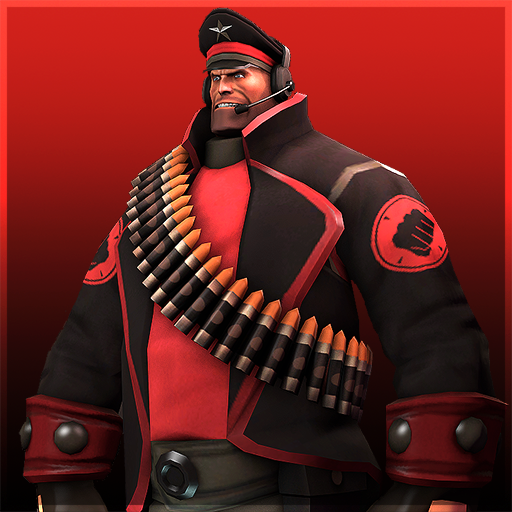 Marxist Mercenary
Collection by
Colteh
nice items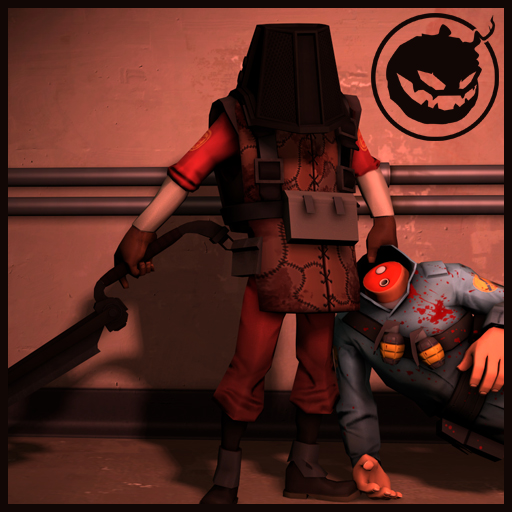 Heads'a'Gone
Collection by
cain
He'll cure your hangover. Permanently.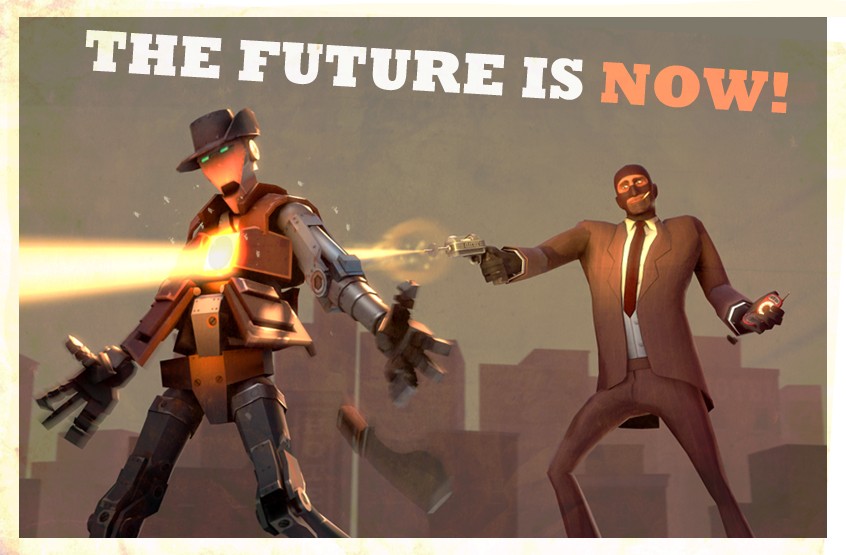 Retro Futuristic Spy Set
Collection by
Circle Pipe
Are you ready for that promised future?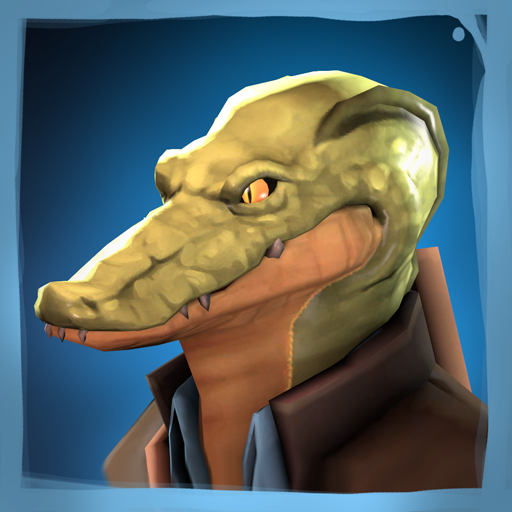 The Crocodile Hunter
Collection by
>>--The Heartsman--->
Become the ultimate killing machine.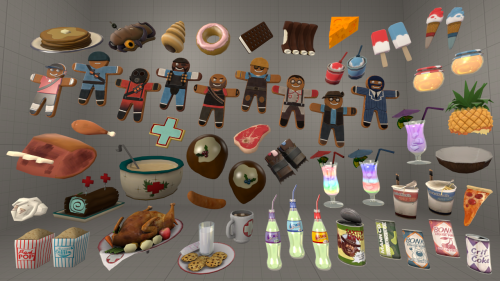 Food Fortress 2
Collection by
[DFS]TheBluScout™
All These Delicious Items Makes You Want To Grab A Snack Mid-Battle!

Medieval Madness
Collection by
Gadget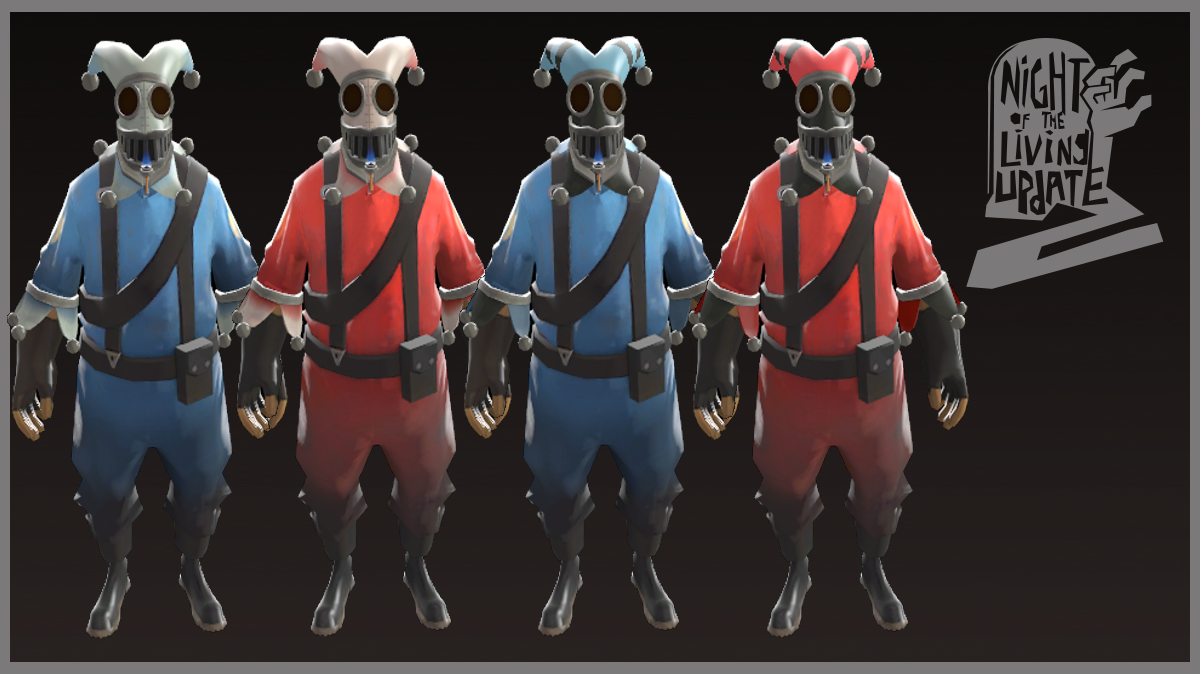 The Lunar Ghost Set
Collection by
CoreVixen
The Lunar ghost set consisting of The Lunatics Laughter, The Ghoulish Fool and The Festering Jester. 2 styles, Lunar and Harlequin.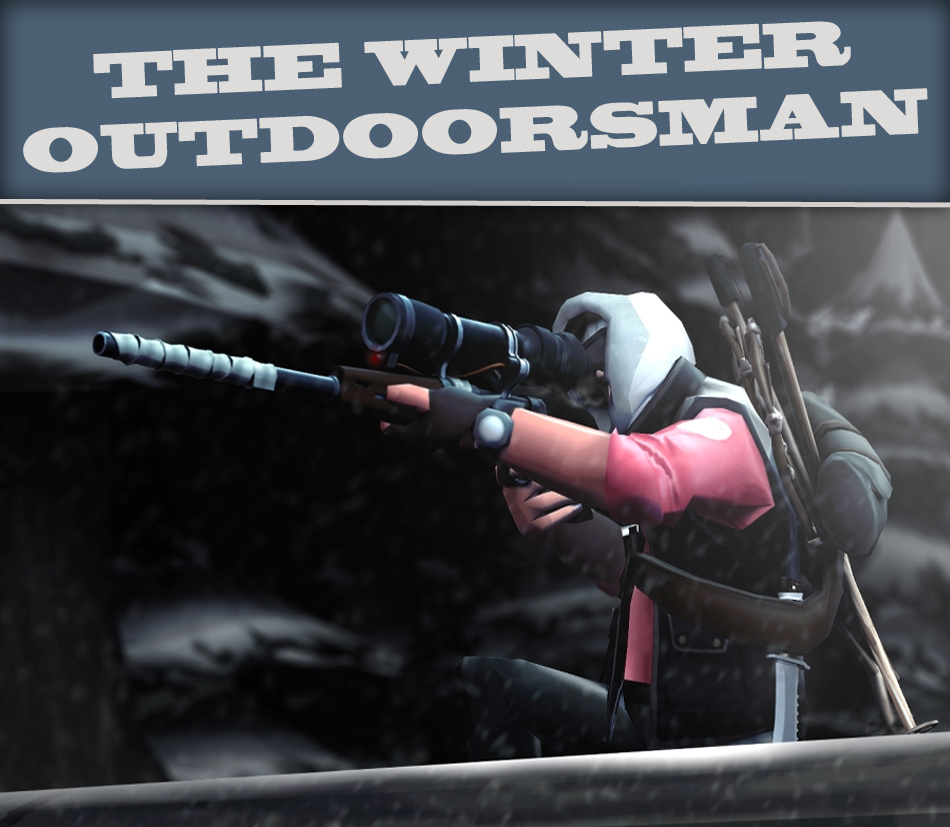 The Winter Sniper Pack
Collection by
Populus
A winter themed pack for the Sniper. Don't forget to comment, vote, favorite and post your stat ideas! :) Don't forget to check my other packs! http://steamcommunity.com/sharedfiles/filedetails/?id=71292853 :)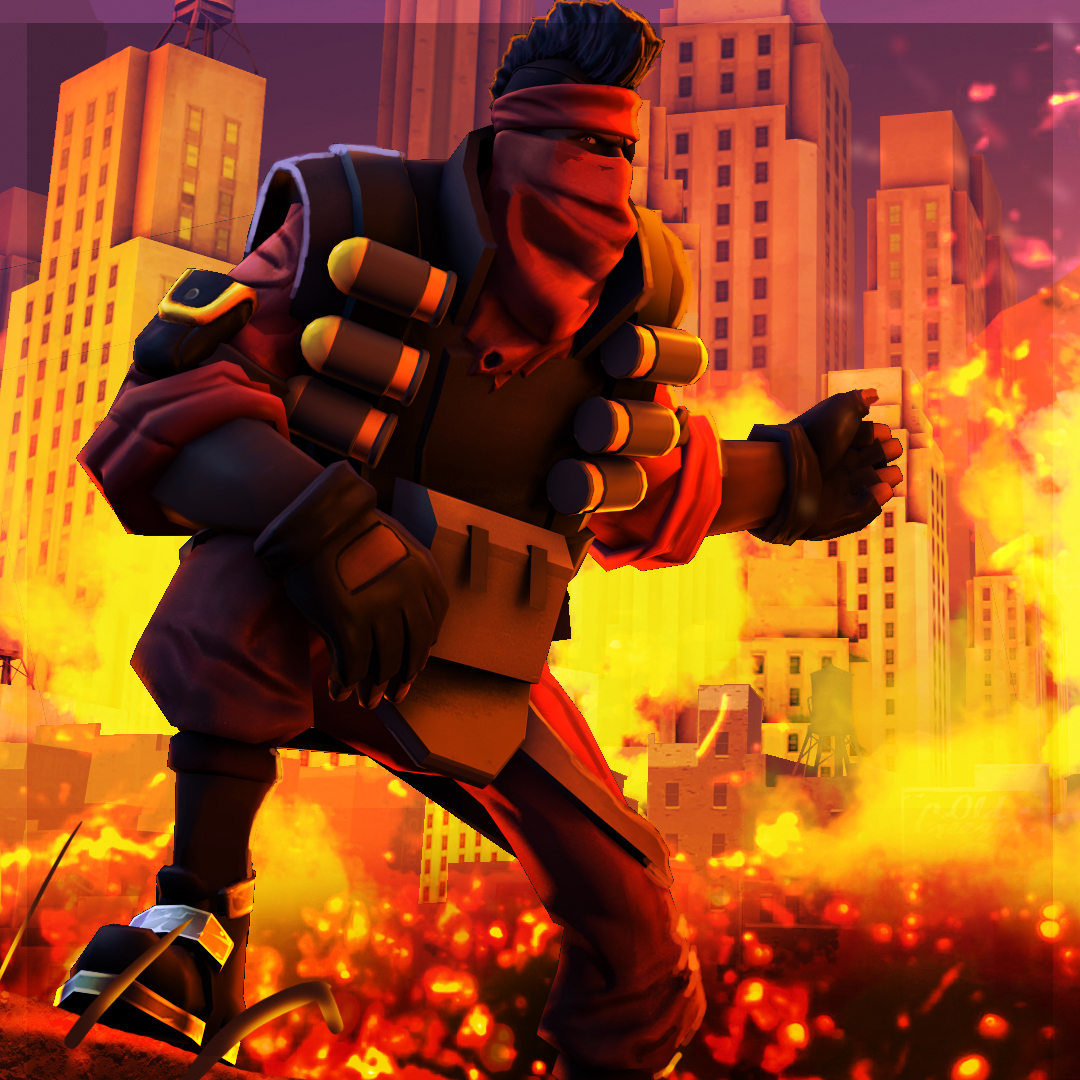 City On Fire
Collection by
Sparkwire
Rebel Demo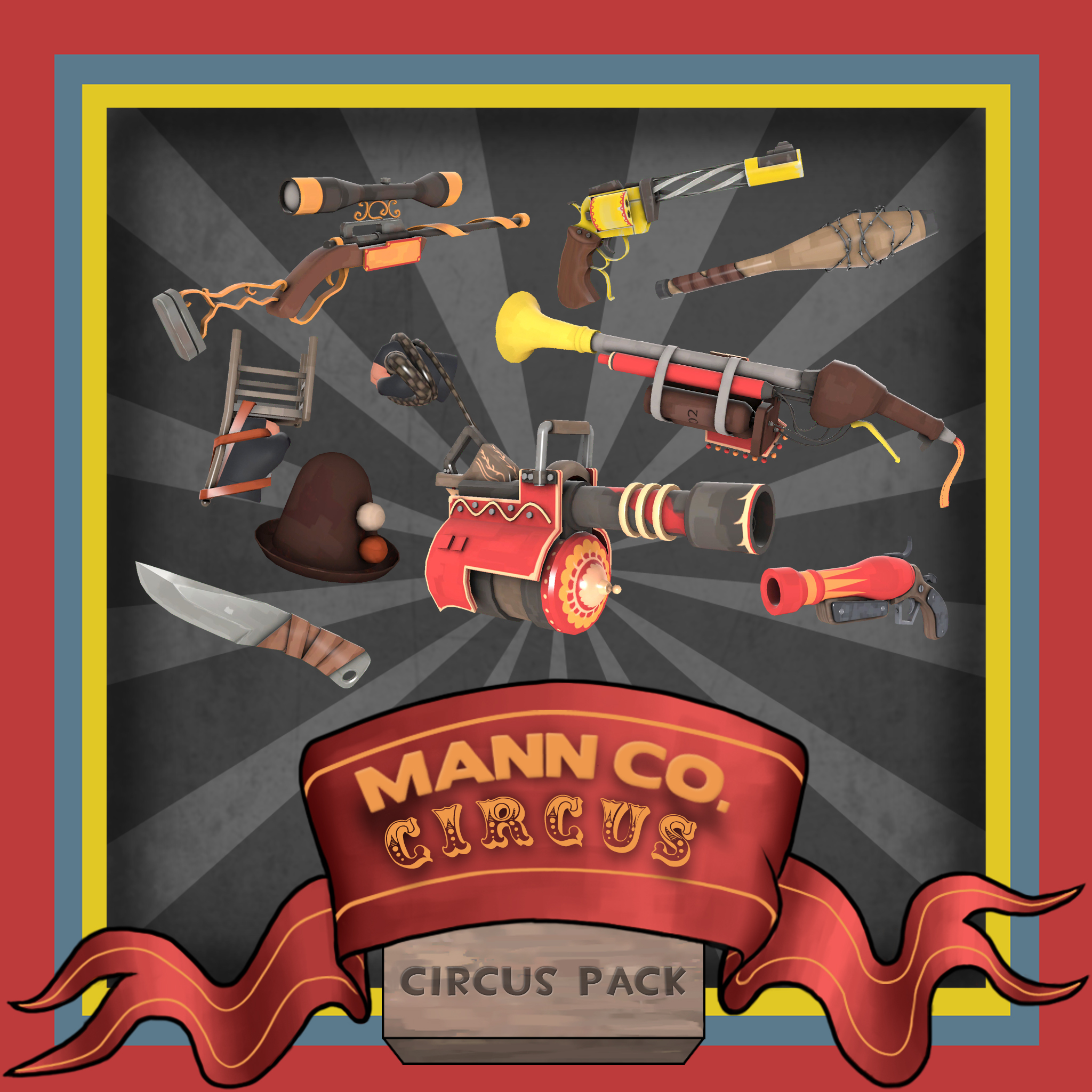 The Circus Pack!
Collection by
SNIPA
The Circus Pack for multiple classes! Jump around, scare some people, shoot some cannonballs, heck, shoot yourself out of a cannon! More items going to be added once submitted. Coming soon also, a circus themed map!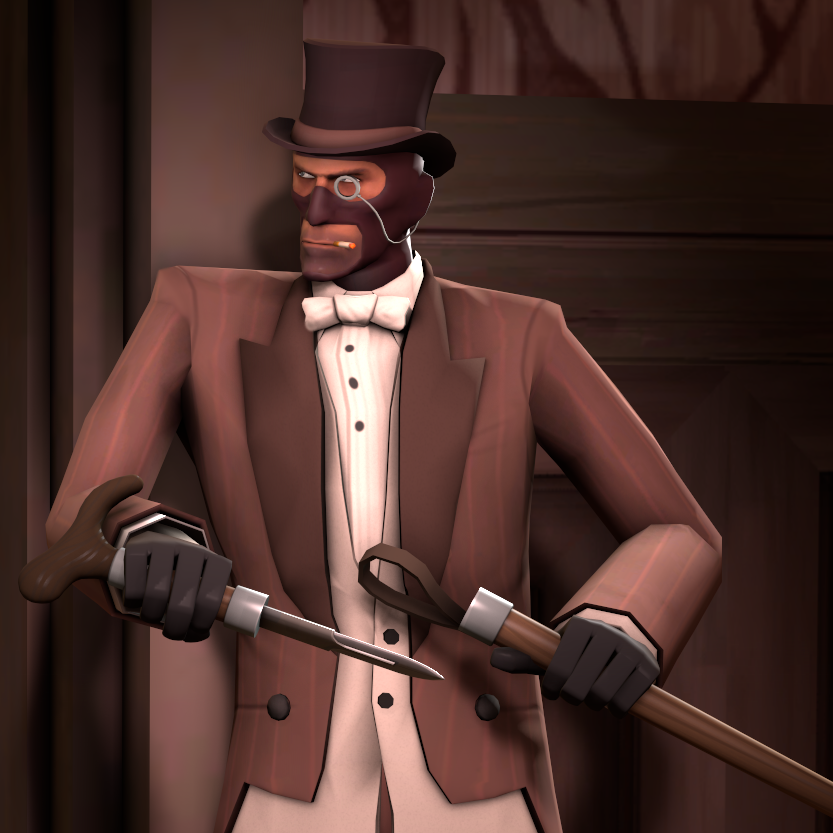 The Knife of the Prom
Collection by
Bapaul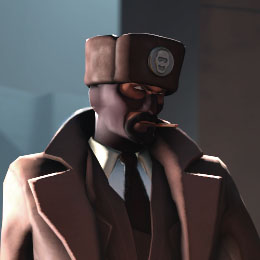 Triple Agent
Collection by
Svdl
Dress up warm for the cold war