Showing 37-54 of 12,208 entries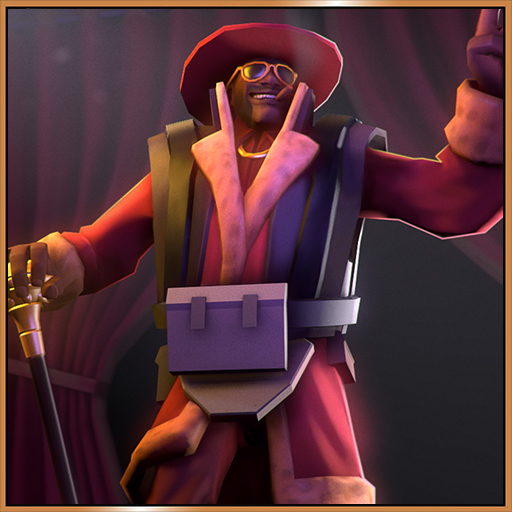 The Swaggin' Scotsman
Collection by
NeoDement
A collection of items you can wear to show everyone how wealthy you are!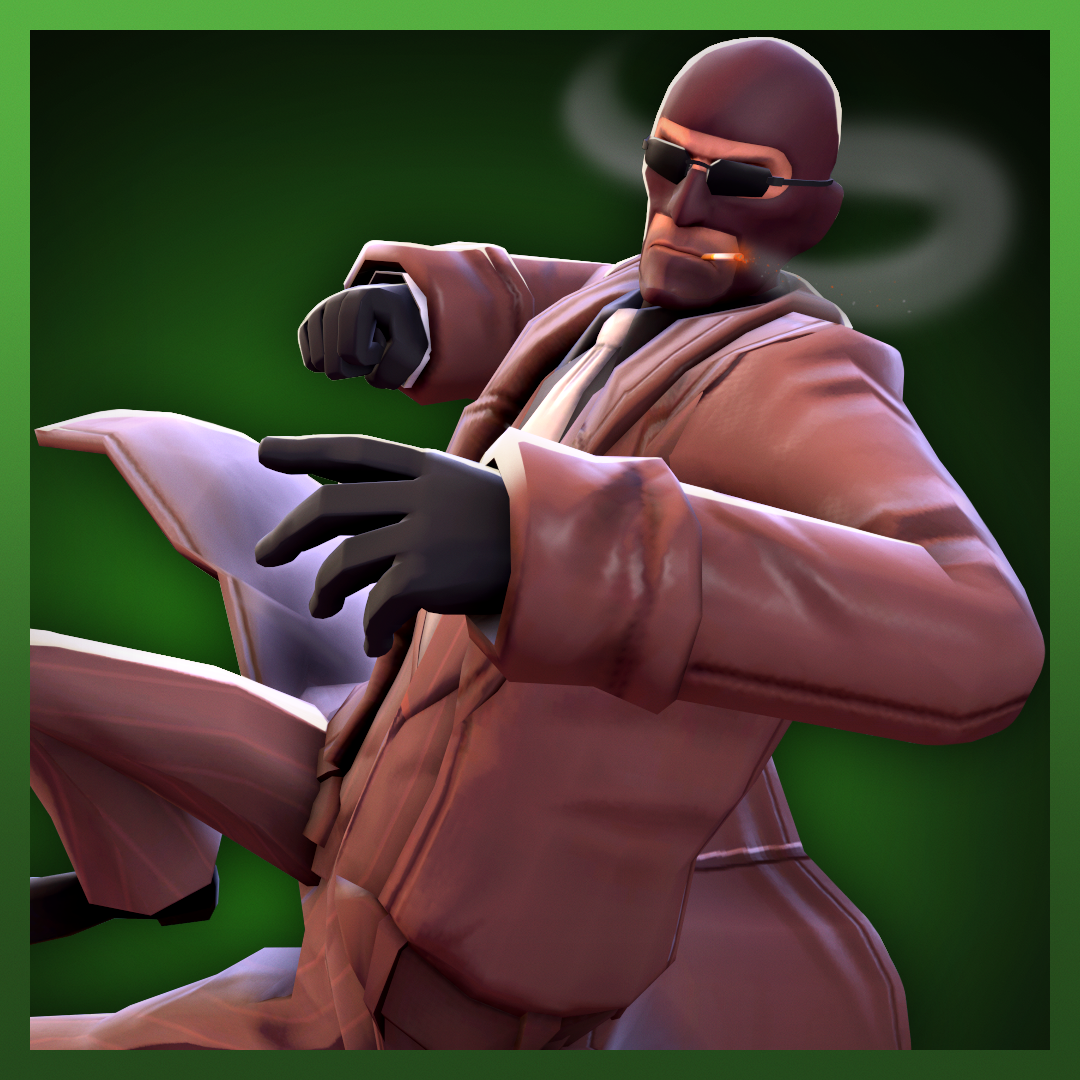 The One
Collection by
Evan
Henlo machin helllo STINKY MACHINE go eat a bullet ugly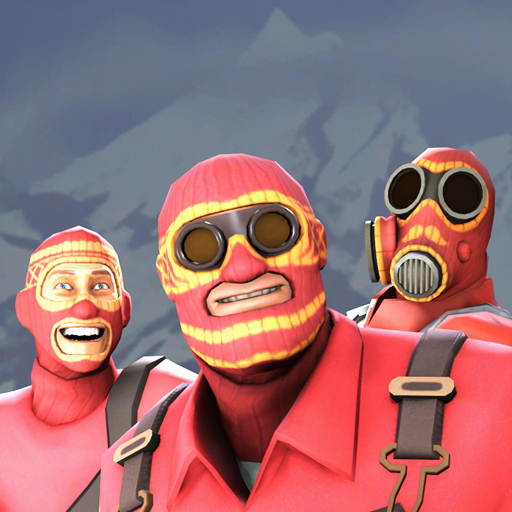 Frosty Face Warmer Styles
Collection by
Evil_Knevil
- All class! - Paintable! - Flexes! - Different pattern for each class! - Lod 0, 1 & 2 - Model by Evil_Knevil - Texture by Texman - Flexes by Jpras - Concept by Serious_Greg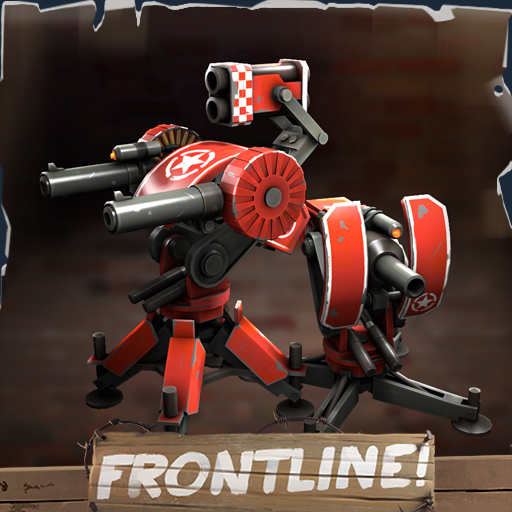 The Artillery Sentry
Collection by
Rotzlöffel
Vote now for the Sentry Artillery Kit! This set was created to fill the hole for the empty engineer PDA slot. Feel free to try the mod: https://gamebanana.com/skins/embeddables/156485?type=medium_square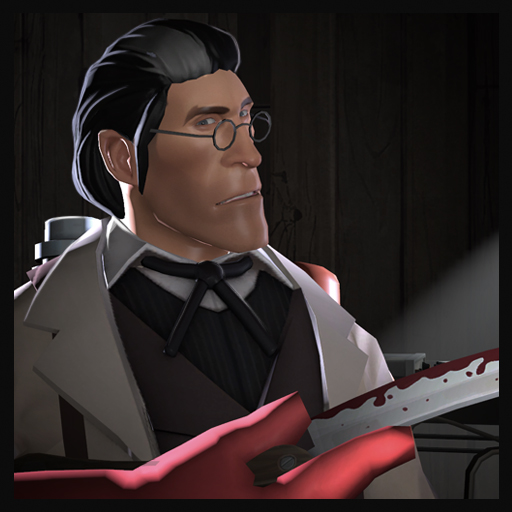 The Vindictive Barber
Collection by
Corvalho
"One must dress for the job he wants. (or in this case, the job he's forced to do out of blood thirst and a desire for revenge)."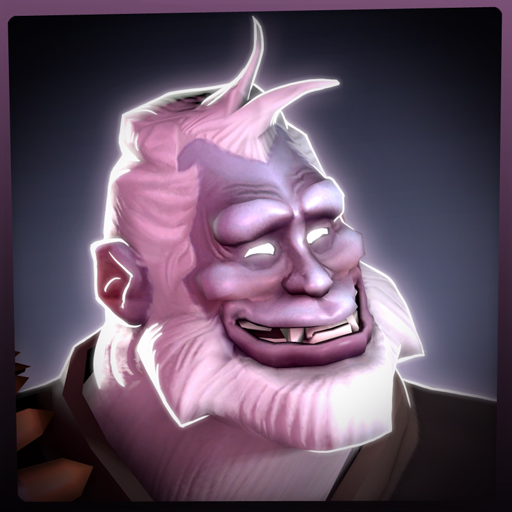 Yeti Weapons Guy
Collection by
>>--The Heartsman--->
You know what they say about a guy with huge feet? Huge head. Also hands.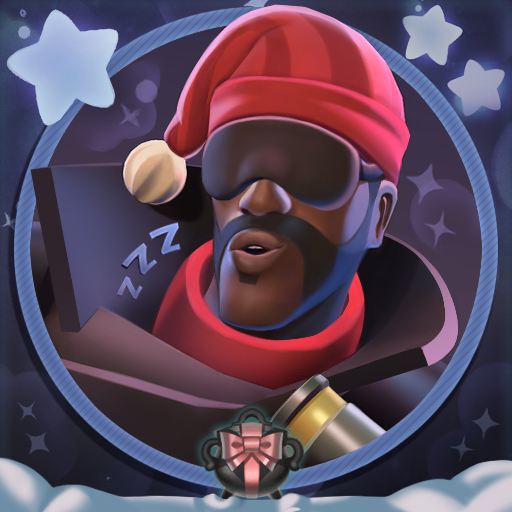 Demolition Dreamin'
Collection by
Festive Psyke
Careful now. You might just wanna snooze the whole day away in these comfortable & cozy cotten duds. https://i.imgur.com/vzVYAo5.png [url=https://steamcommunity.com/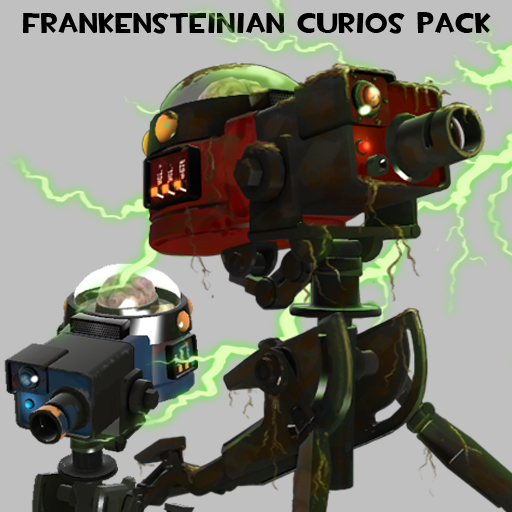 The Frankenstenian Curios pack
Collection by
Napy Da Wise
The Frankenstenian Curios pack is a mad scientist pack for the engineer. http://napydawise.tumblr.com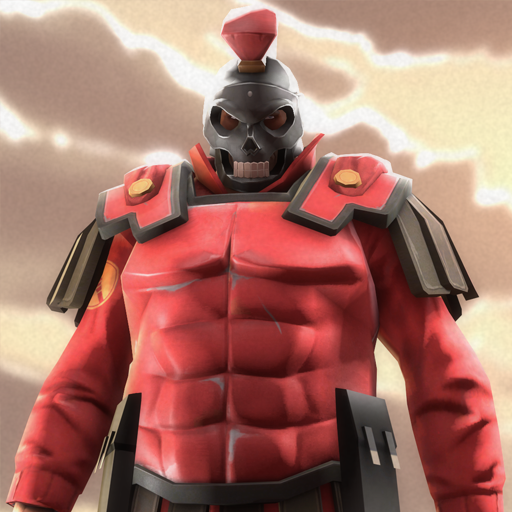 Relentless Legionnaire
Collection by
Populus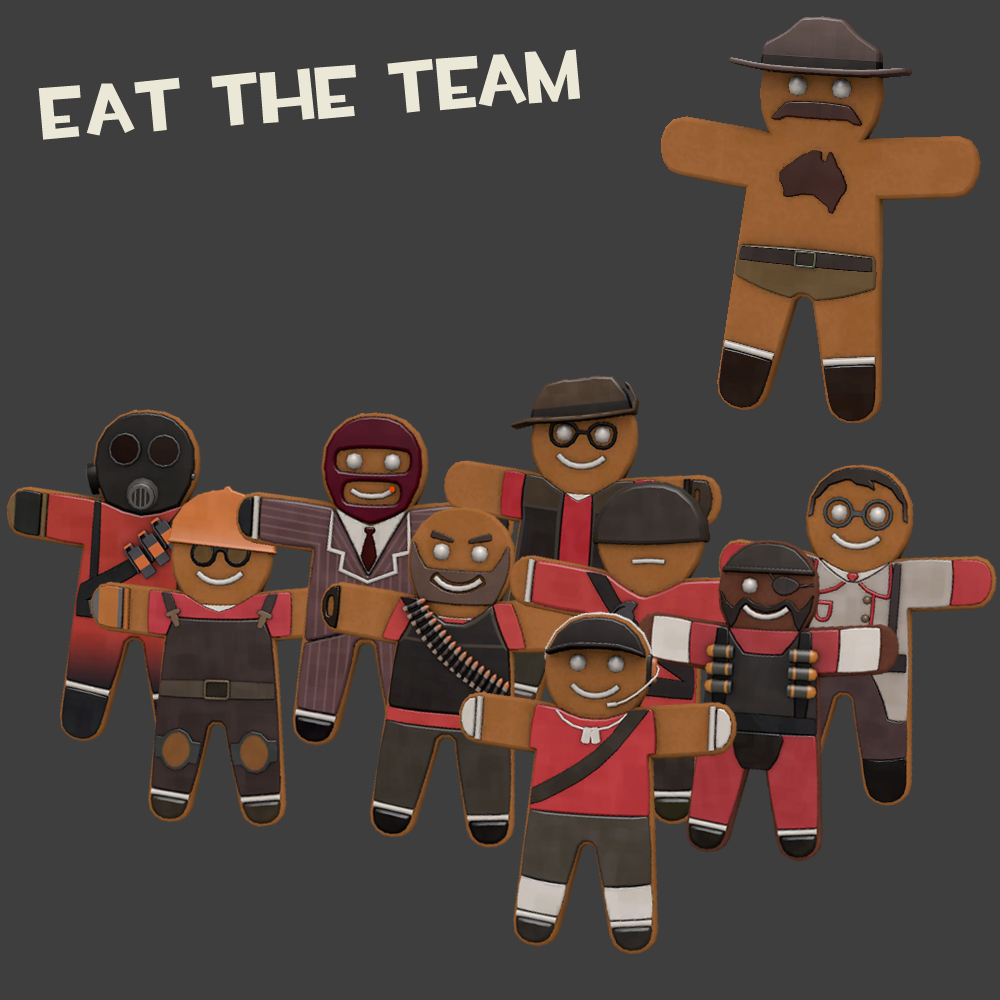 Gingerbread Collection
Collection by
Evil_Knevil
Collecting all the tasty gingerbread classes. Let's taste the team!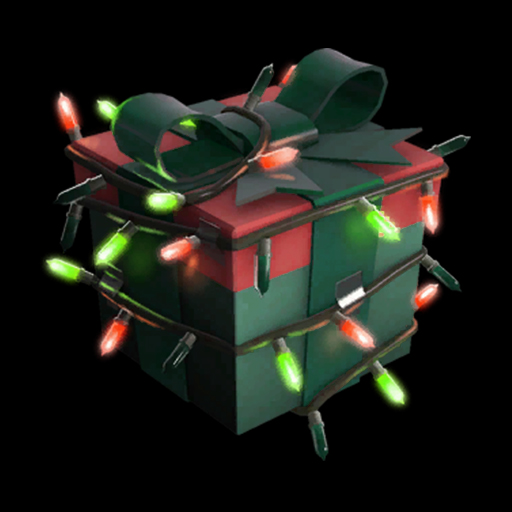 NeoDement's Winter Collection
Collection by
NeoDement
Everything you need to have a very Merry Smissmas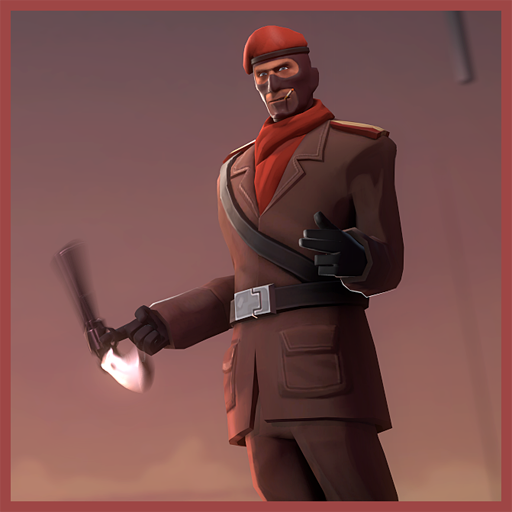 Triplecrosser's Touch
Collection by
Big Bob
"Keep your friends close, but your enemies closer" doesn't really apply when your job is betraying every single person you meet. "Keep everyone at the length of a stab motion away from you" would be a more accurate piece of advice. Models by Big Bob Te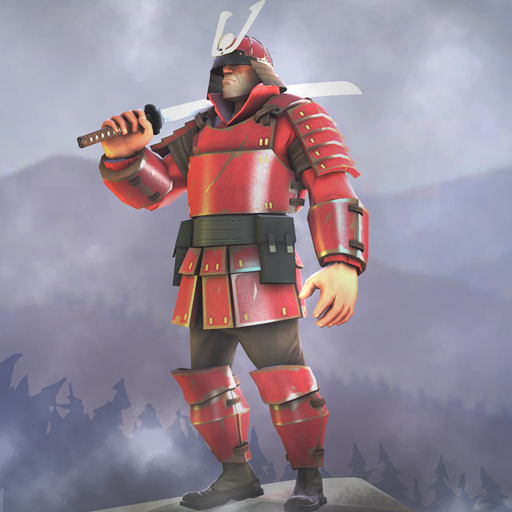 The Die-Nasty Warrior
Collection by
ToxicWeasel
'NOW .. I WILL LIVE FOREVER!!'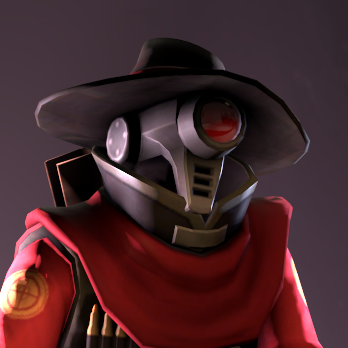 Galactic Headhunter
Collection by
Svdl
This galaxy ain't big enough for the two of us.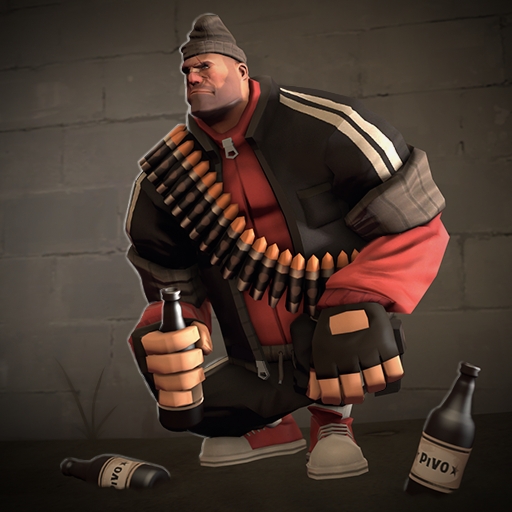 Petyan The Unbreakable
Collection by
Populus
Squatting is lifestyle!

The Sandvich Chef!
Collection by
TheFORBIDDENFruit
Heavy likes to make food on his days off but not just any food but delicious Sandvich's mostly!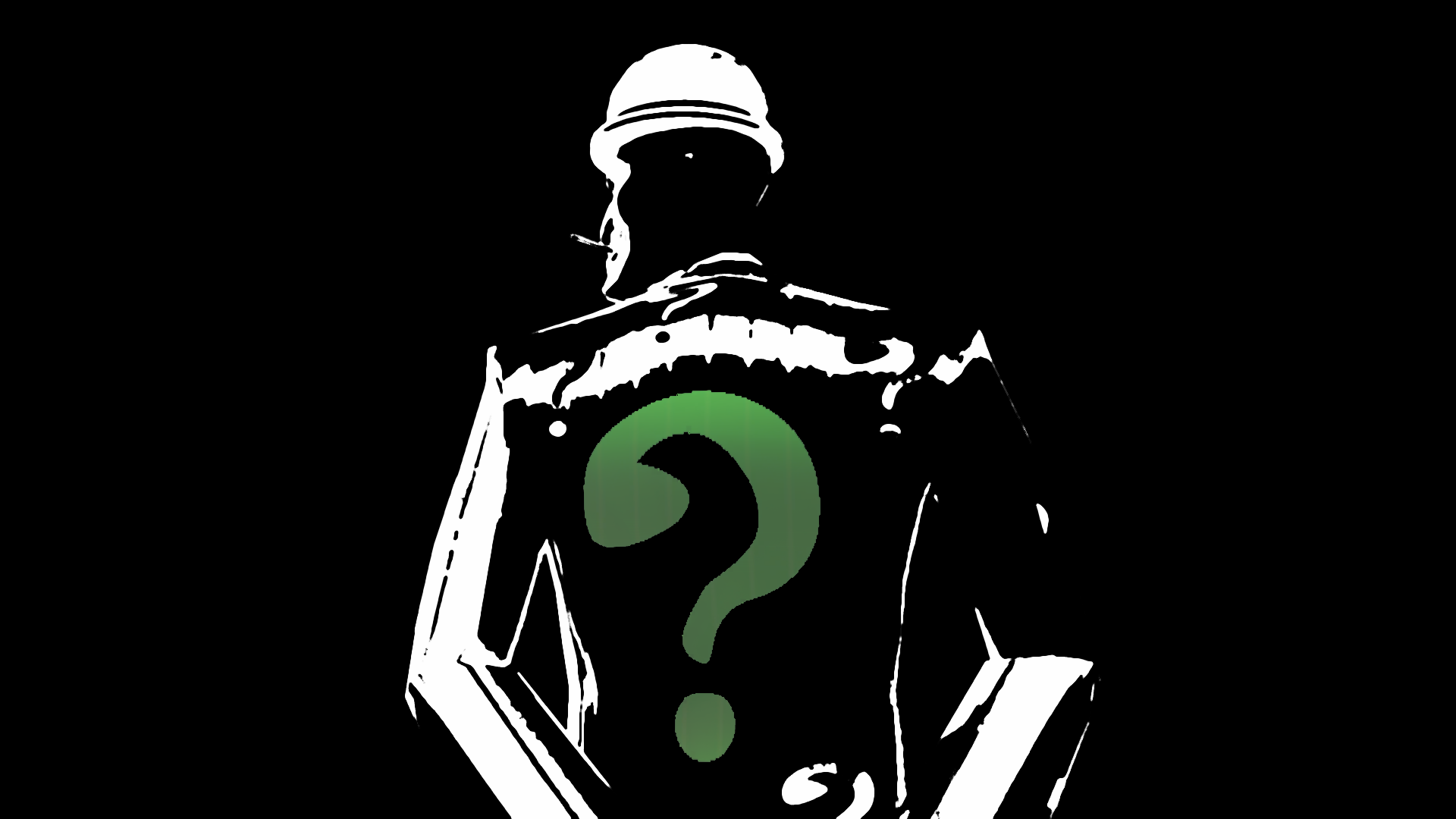 The Questionable Ensemble
Collection by
Skyplayer
Riddle me this, Marsupial Man!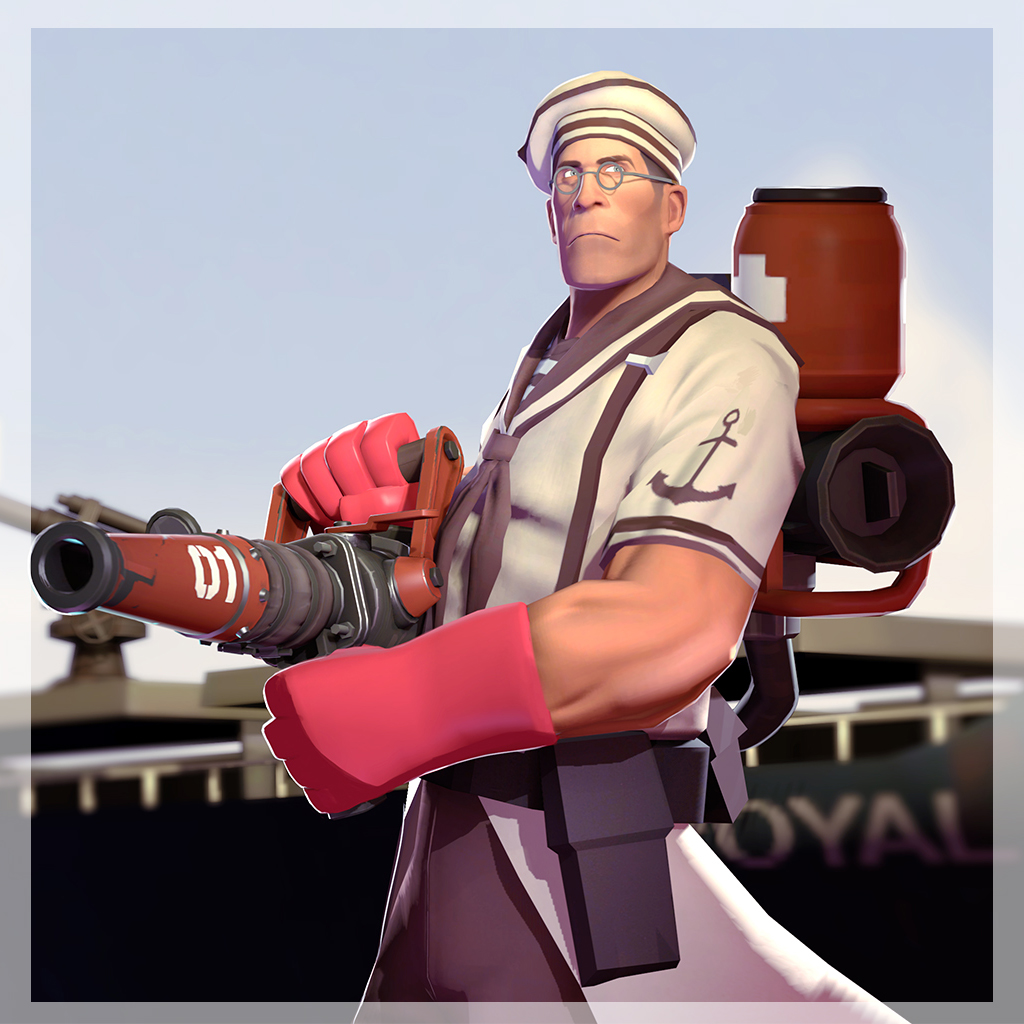 Ocean Mann
Collection by
goldenjohnson