Showing 181-210 of 11,484 entries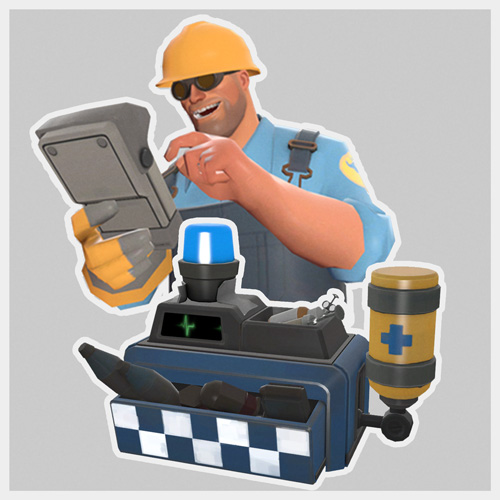 The Quick Draw Logistics
Collection by
neodos
Engineer Mini Dispenser + The Handy Partner PDA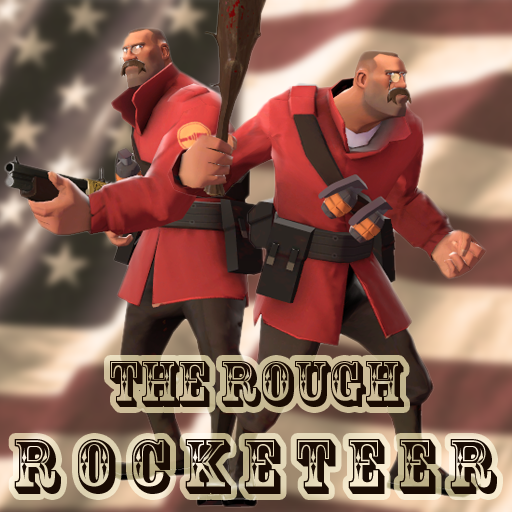 The Rough Rocketeer
Collection by
Roast
President. Soldier. Hero. Mustache.
Blizzard Boarder
Collection by
MemeCunt
Snowboarding is cool Also vote up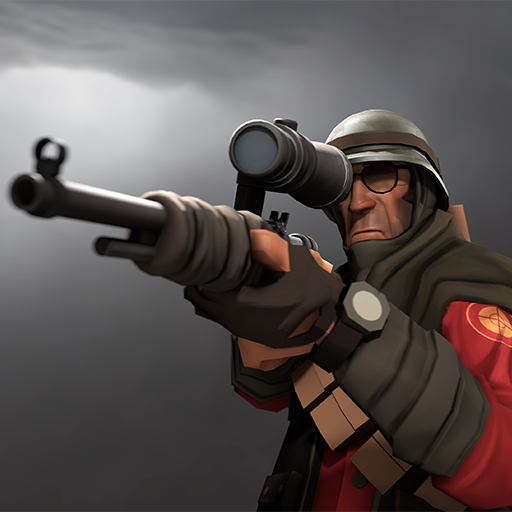 The Bushman's Essentials
Collection by
boomsta
some neat stuff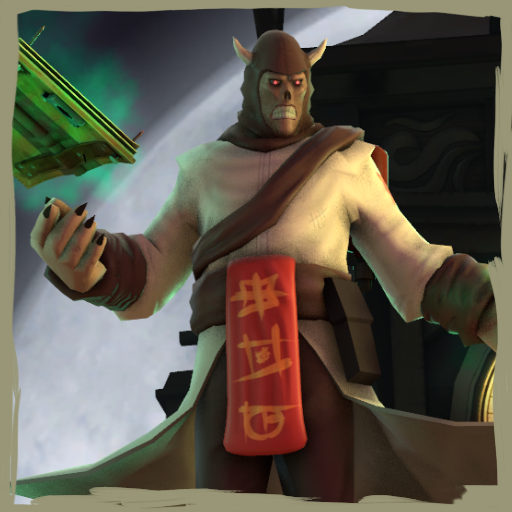 Warlock Wear
Collection by
Merczy
a Warlock set for Medic.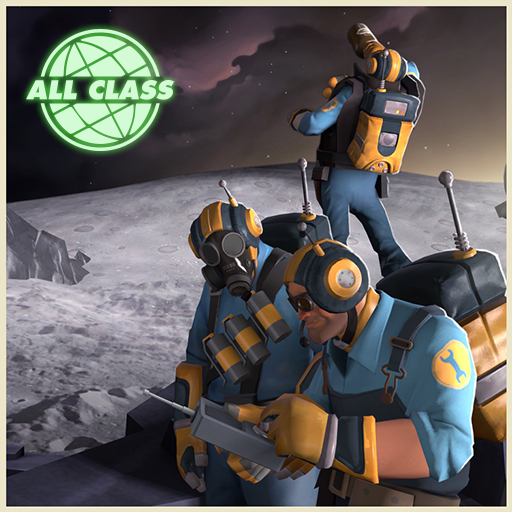 Deep Space Nine
Collection by
donhonk
One small step for Mann, one giant leap for Mann Co.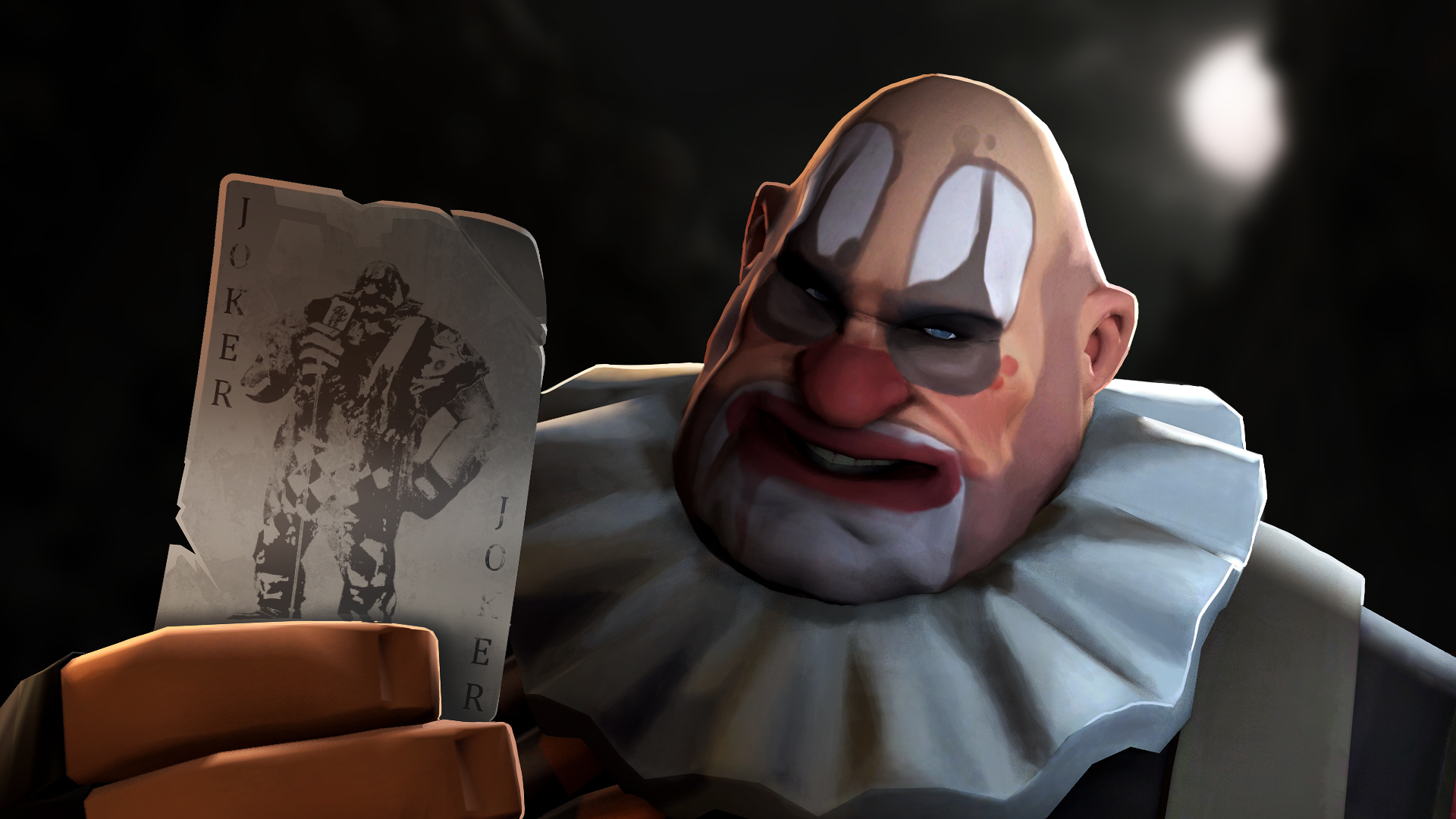 Bolshevik Bozo
Collection by
✥ℜ☯ℑℵ✥
What's the matter kiddo, you're not afraid of clowns are ya?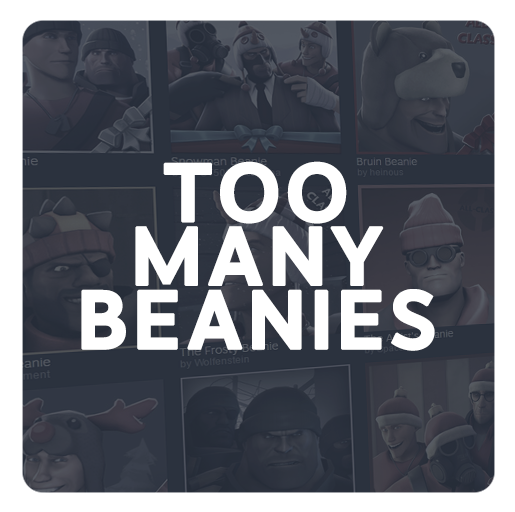 Beanie Fortress 2
Collection by
✨SedimentarySocks✨
2016 needs to end.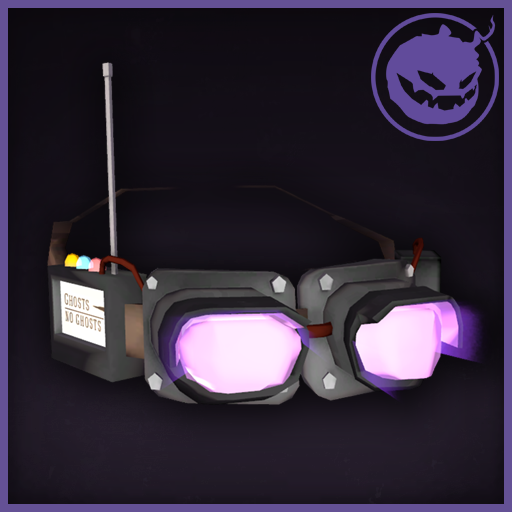 The Ghost Hunter's Arsenal
Collection by
Problem
A pair of goggles and a ghost-holding packpack fit for ghost hunting.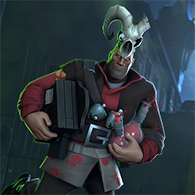 The Worst Roommate
Collection by
JPRAS
"SOLDIER! YOU ARE THE WORST ROOMMAAAAAAAAAAAAAAAAAAAAAAATE" -Merasmus, 2012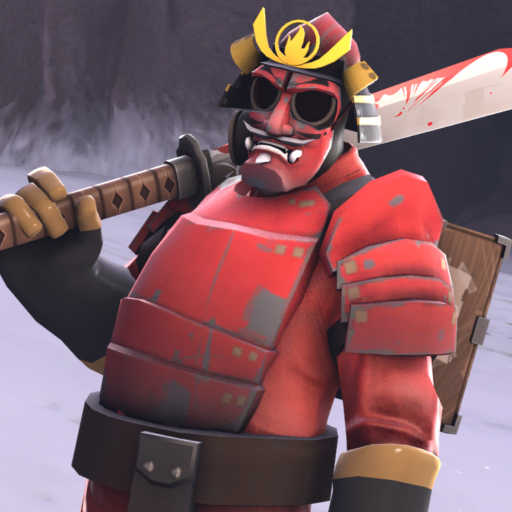 The Honorable Arsonist
Collection by
Merczy
A warrior stands, Not a flicker of mercy, Blazing is his ire. Special thanks to Agent Phaser Rave for the Haiku!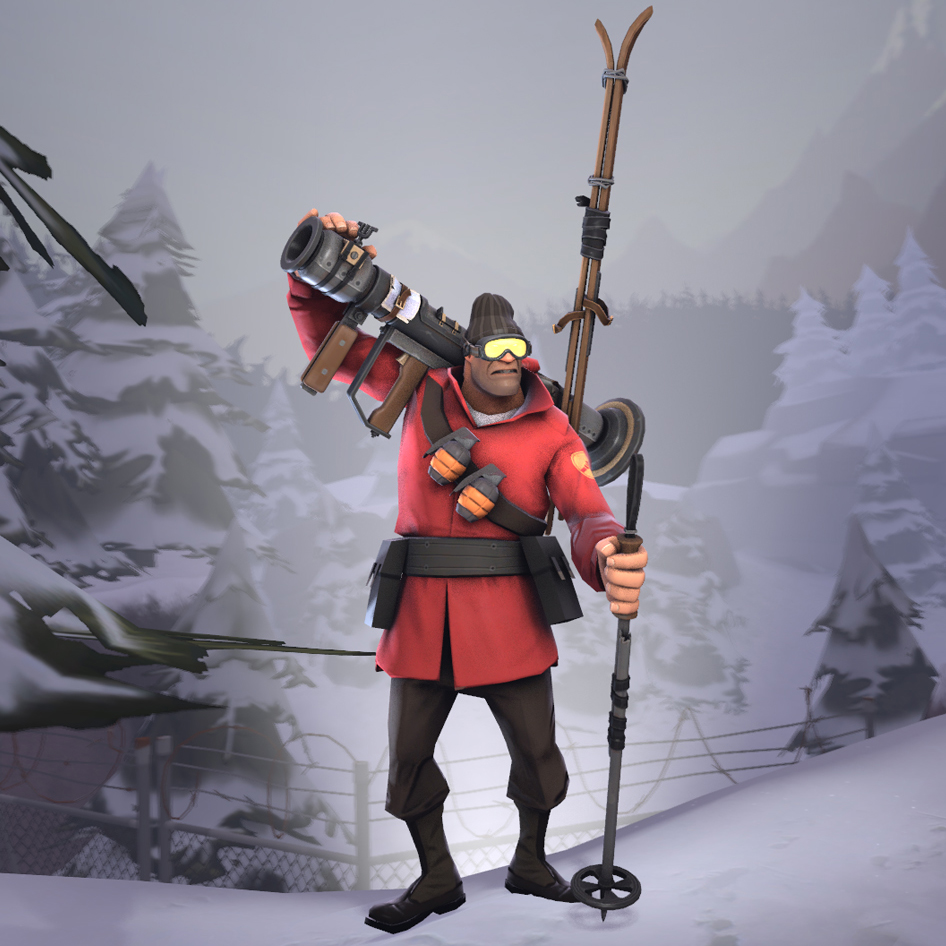 Soldier's Skiing Pack
Collection by
SNIPA
This pack was inspired by the thought of making hot chocolate as a bugle replacement, and it went off from there! Thanks for taking the time to look at it, I would really appreciate if you would rate it up! Thanks, -SNIPA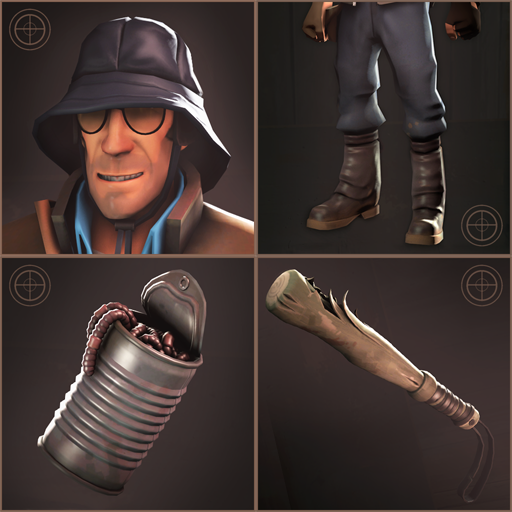 Fisherman's Fittings
Collection by
Zobot
A collection of items for the Fisherman's Fittings set.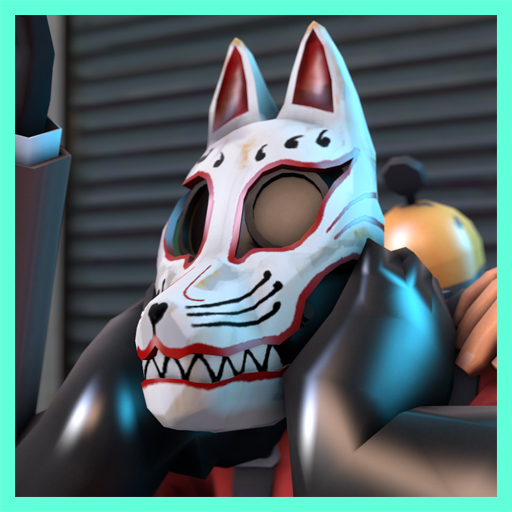 A Tokyo Haunting in Teufort
Collection by
heinous
A kitsune mask with uber effects. Also includes a plain variant without the uber effect. Both versions are paintable.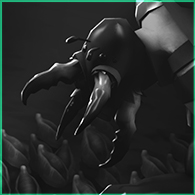 The Insect
Collection by
VLEKᴬʳᵗꜟˢᵗ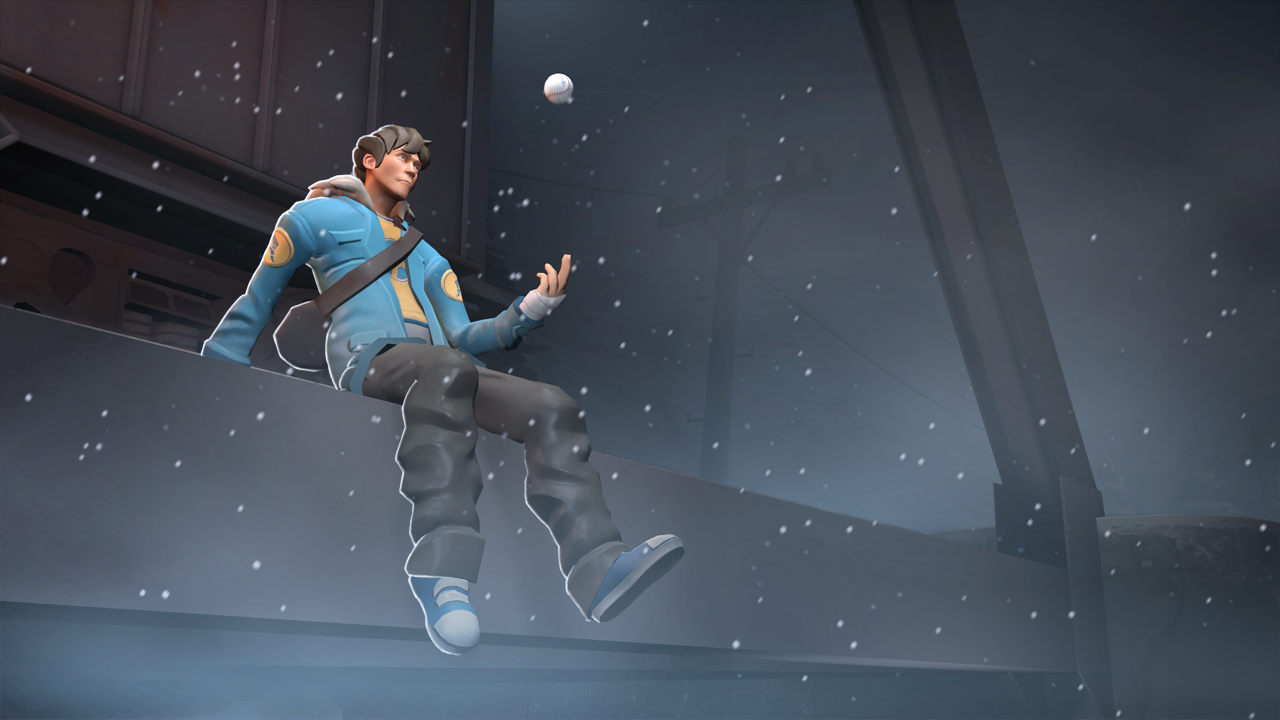 Scout Pilgrim
Collection by
donhonk
Not too long ago, in the mysterious land of Toronto, Canada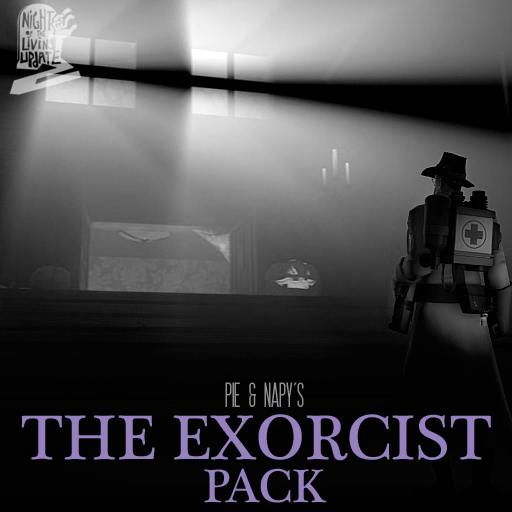 The Exorcist
Collection by
Napy Da Wise
Exorcist Halloween set for the medic Follow Napy's work, subscribe to http://napydawise.tumblr.com/ !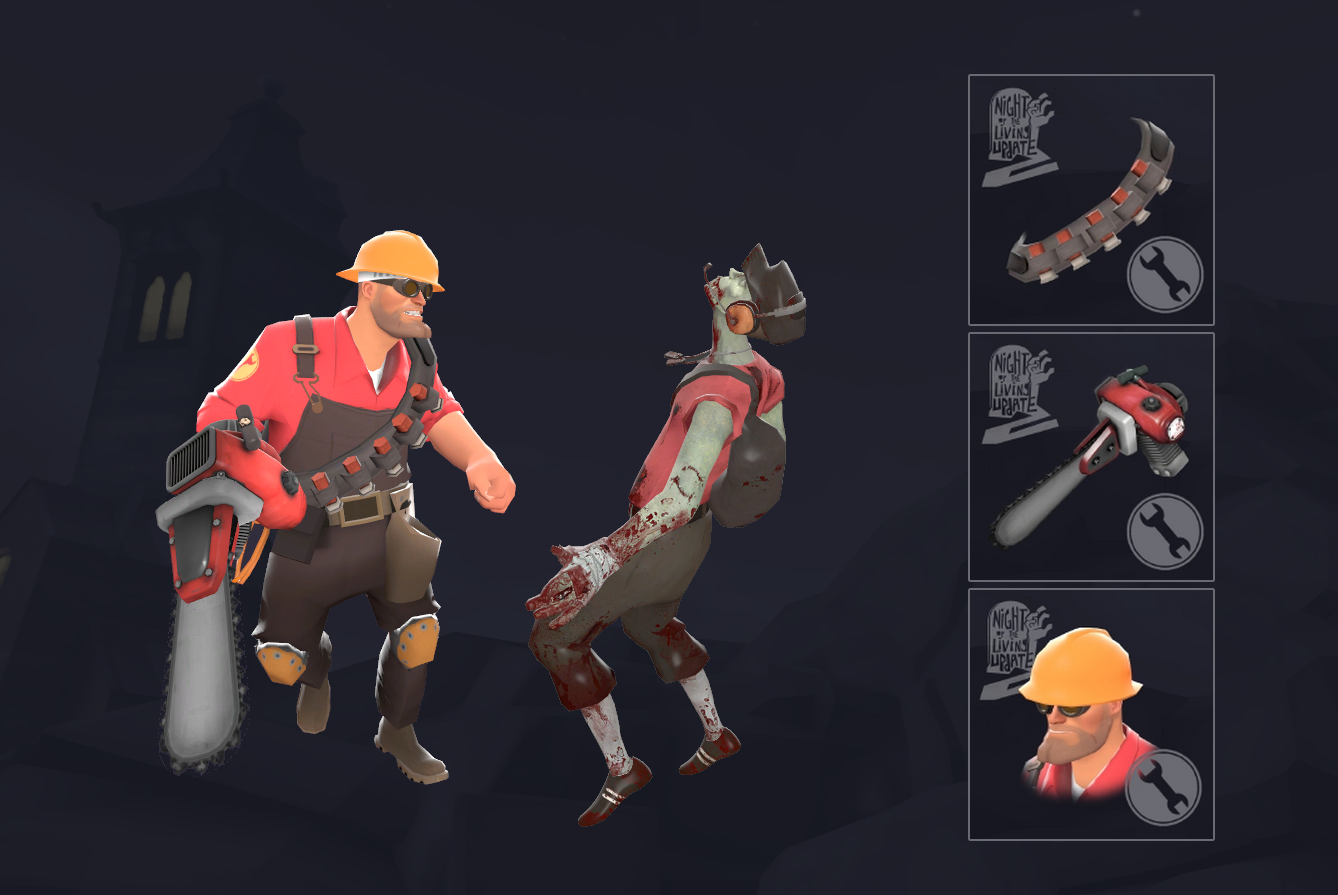 Classic Zombie Hunter
Collection by
Psyke
Everything you need for bustin' up the undead.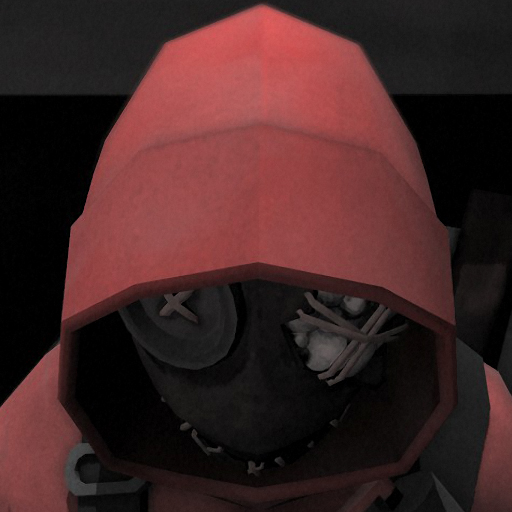 The Voodoo Child
Collection by
Vipes
Cast aside, an old doll seeks revenge.
Borski The Butcher
Collection by
Ertz™
some head, apron and pants for halloween.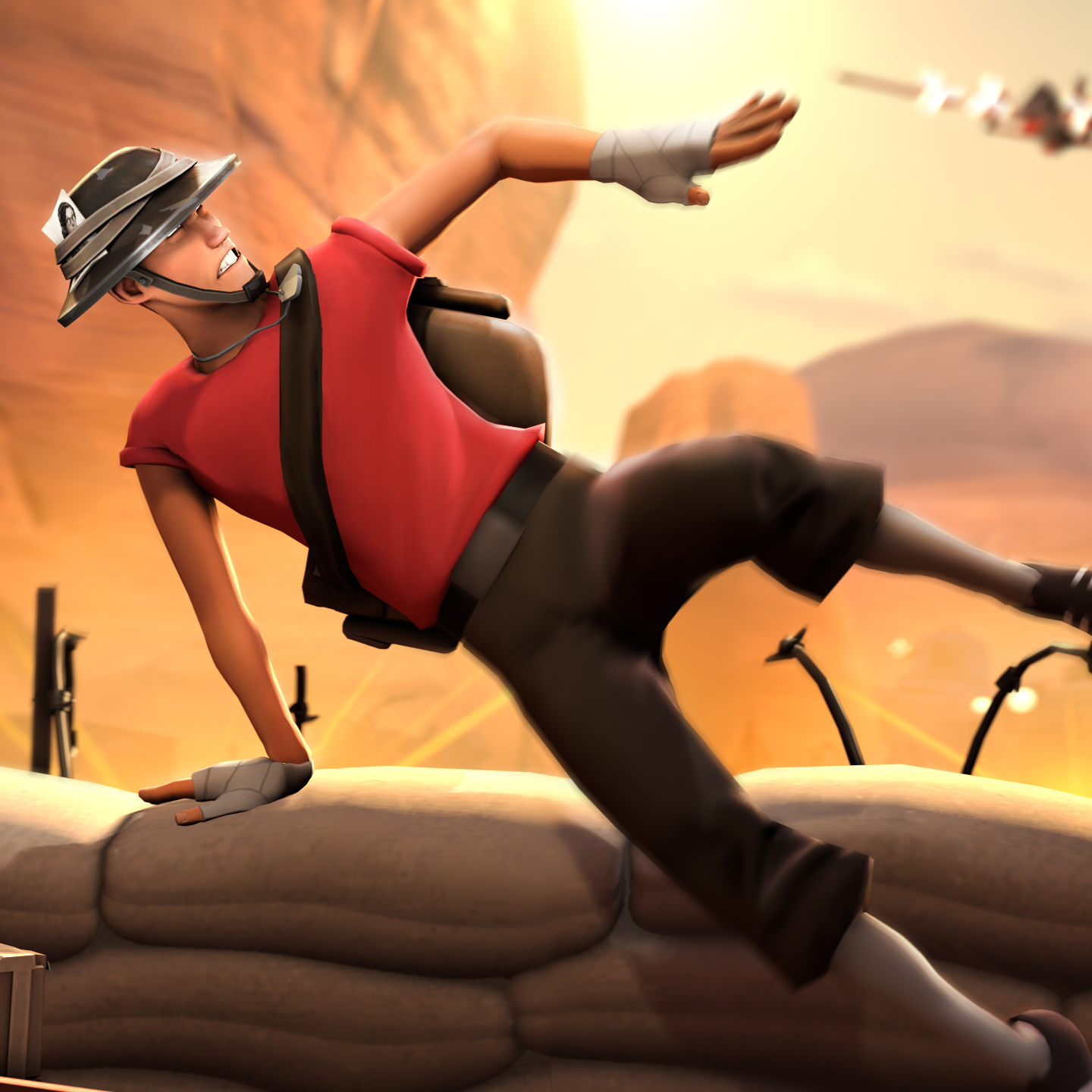 The Mail Mann
Collection by
ToxicWeasel
'Hey pal I got some news for ya.. THERES A FREAKIN WAR GOIN ON HERE!.. Oh.. and I got some letters..'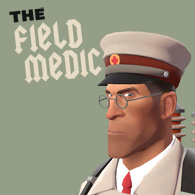 The Field Medic
Collection by
Orko
Who is the Mann that heals his comrades, shoots enemies with syringes, saw bones in the battlefields? Wer ist der Mann der alles kann? He is... the Field Medic!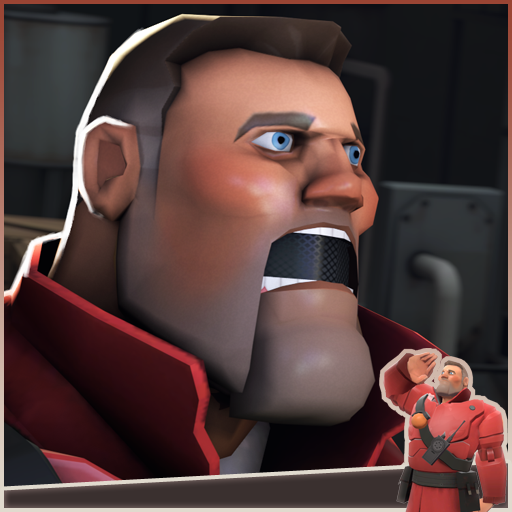 A Child's Plaything
Collection by
boomsta
You. Are. A. TOY!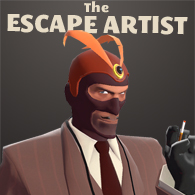 The Escape Artist
Collection by
Orko
Tonight only! Witness dapper rogue performing breathtaking escape acts in Theater!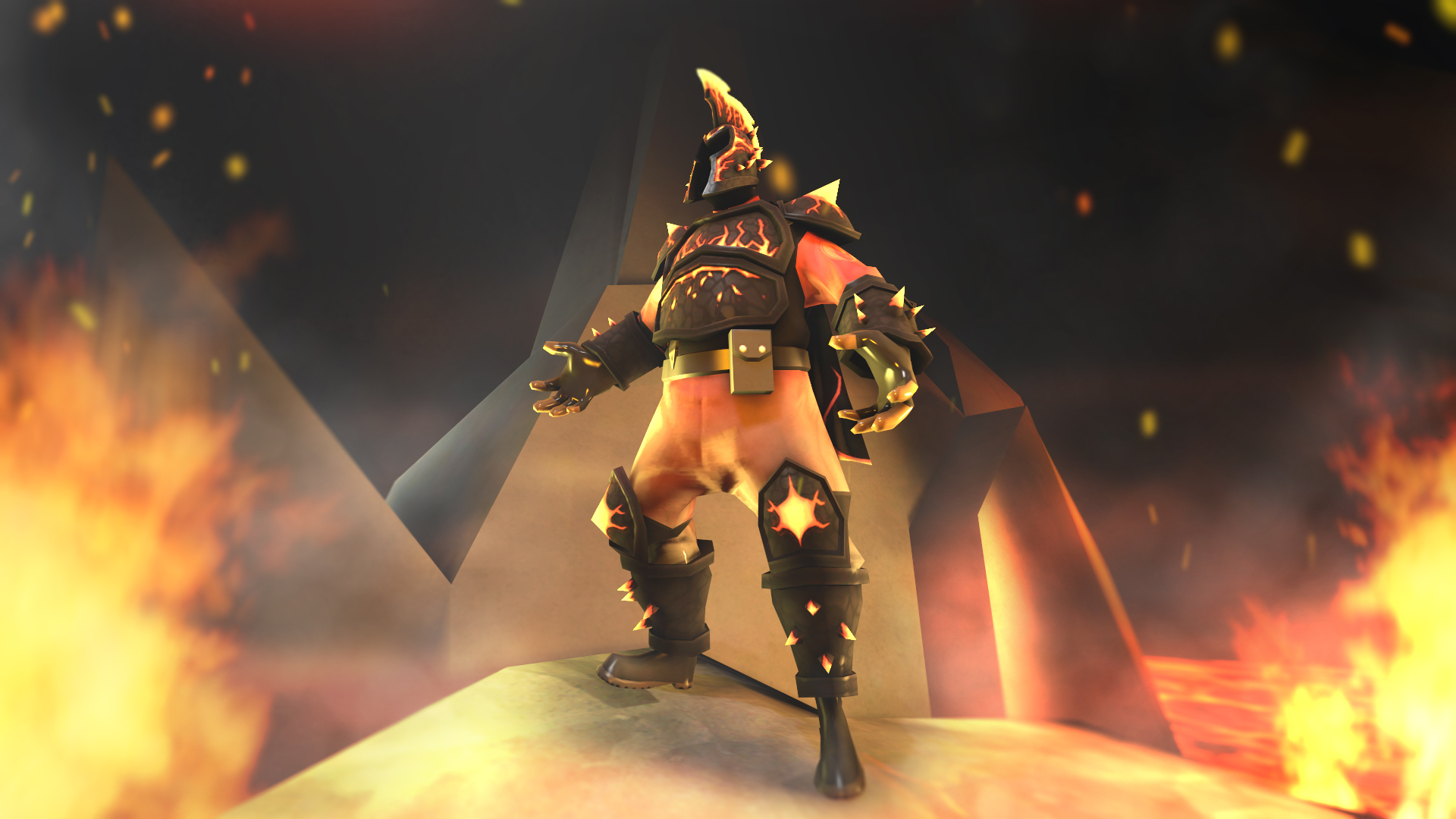 The Lava Lord
Collection by
ToxicWeasel
Mortals!!! Behold!... THE LAVA LORD!
TF2 Spaceworthy Extravaganza
Collection by
E-Arkham
A collection of space-themed items for TF2. Holograms galore! Space alien abduction implied!
Sky's 2014 Collection
Collection by
Sky
Every workshop submission I've contributed to this year. Will be updated as more submissions are added.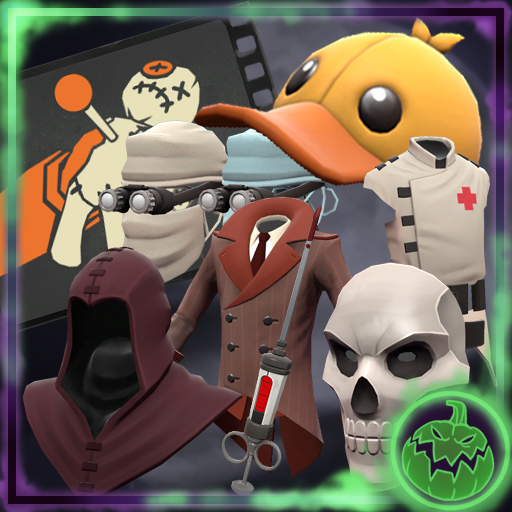 Sexy Robot's Spookathon 2015
Collection by
Zobot
A collection of items I worked on for Halloween 2015!
Rocket Ranchmann
Collection by
Corvalho
A spacial cowboy set for the Engineer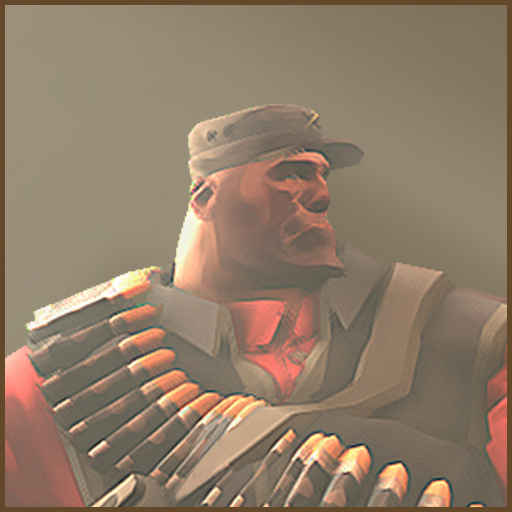 The Communist Commando
Collection by
Ertz™
"A powerful man once said: "dress for success and you will rule with an iron fist" Some heavy items (cuban theme)