Showing 181-210 of 12,259 entries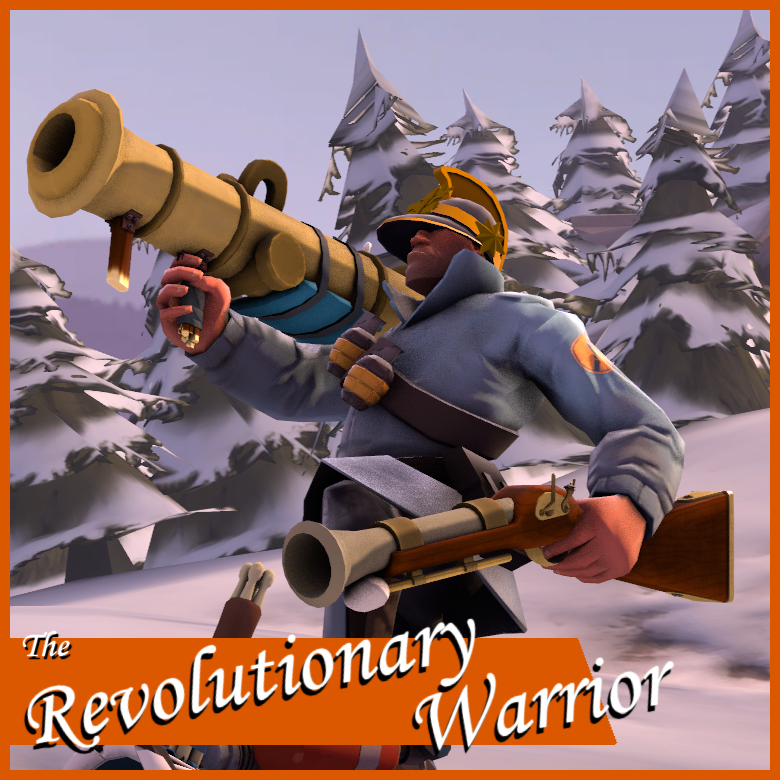 The Revolutionary Warrior
Collection by
Cheeseburger Larry -ßЯҢ-
Is war too modern for you? Do you ever wish you can go back in time and fight in wars that were fought with even more dangerous weapons to both the target and the user? Well, you can't, but with these weapons from the birth of America, you can feel like yo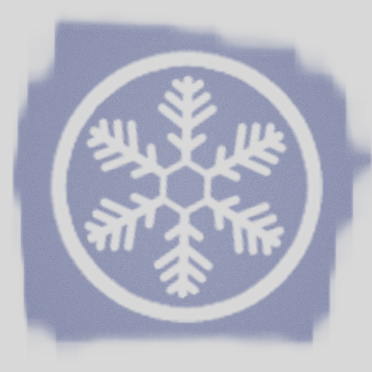 JPRAS & Texman's Smissmas Gift Bag
Collection by
JPRAS
All the items me (JPRAS) and Texman have made for this year's Winter event.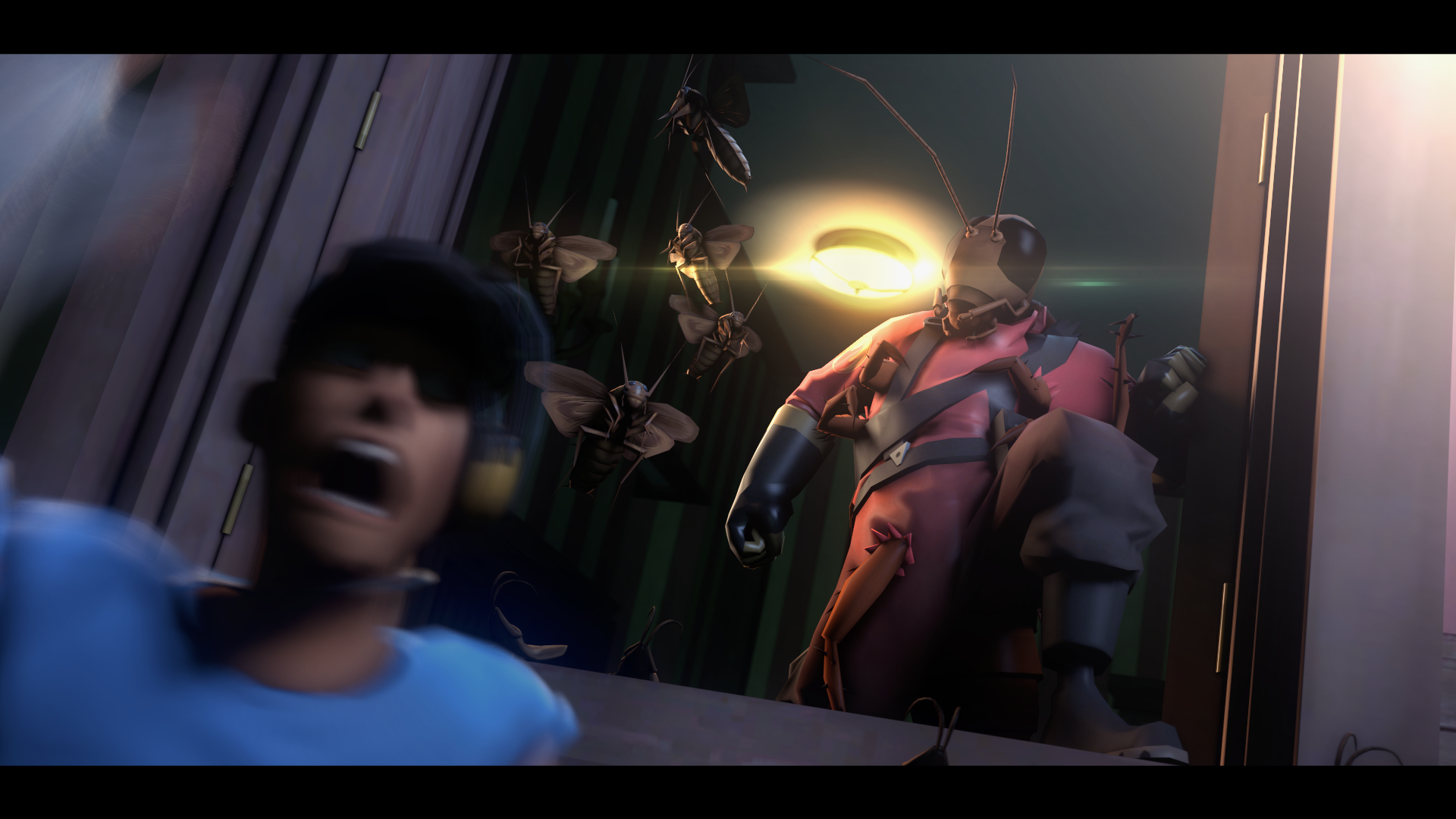 Las Cucarachas
Collection by
SrPelo
Sometimes you can't kill it with fire SrPelo - 3D & texture Sync. - sfm pictures Other Roaches Murphy http://steamcommunity.com/sharedfiles/filedetails/?id=319707723 Wastebin Behemoth http://steamcommunity.com/sharedfiles/filedetails/?id=328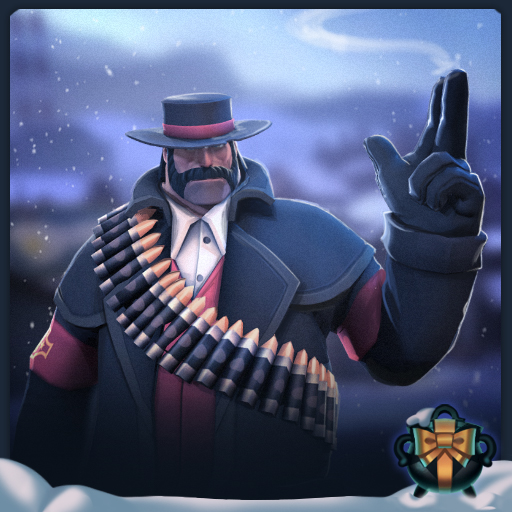 The Cold Trigger
Collection by
Corvalho
A Winter in the West themed set for the heavy, cointaining a hat, hair, a coat and a pair of gloves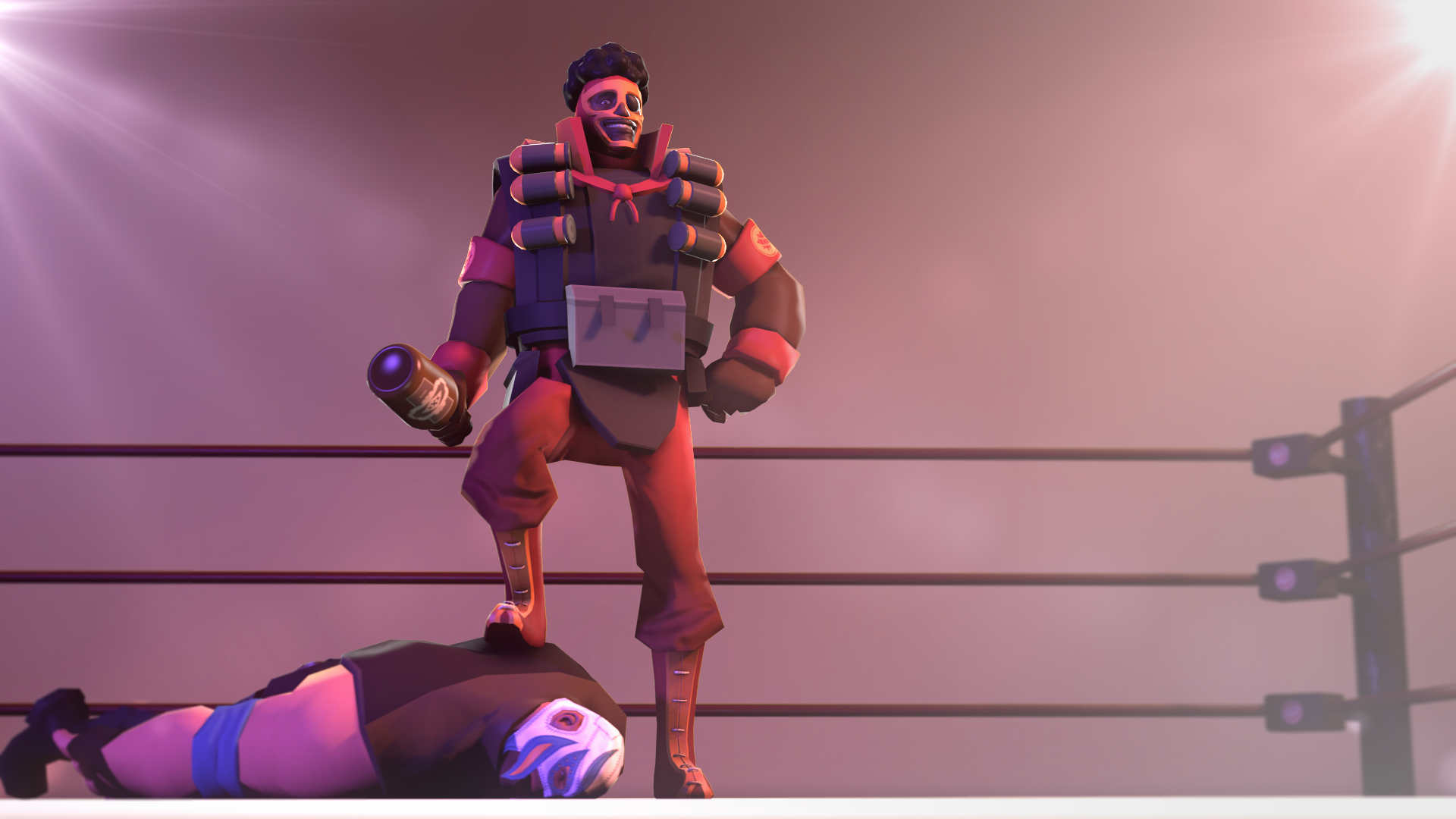 El Muerte Borracho
Collection by
smASTERS
Luchador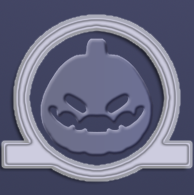 JPRAS & Texman's Halloween Goods Bag
Collection by
JPRAS
A collection of items made by me (JPRAS) and Texman. The collection includes the following items: -Merasmus's Private Stash -The Badlands Veil -Cryptic Keepsake -The Devil's Attorney -Last Lamp Light -The Undertaker Set -The Leather Face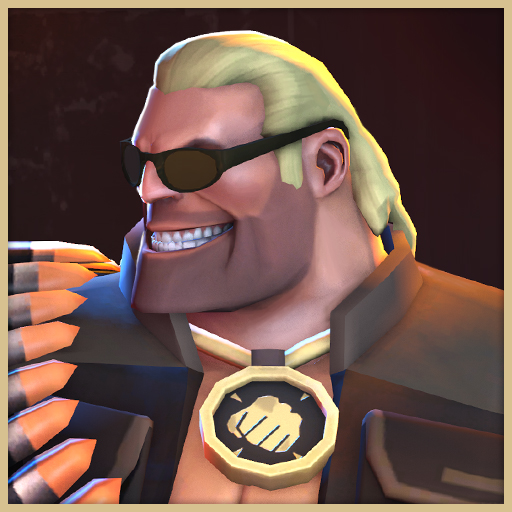 Heavy The Mann Hunter
Collection by
Flat Penguin
YOU.. YES! YOU!.. You can not run! Heavy Will find Tiny Coward!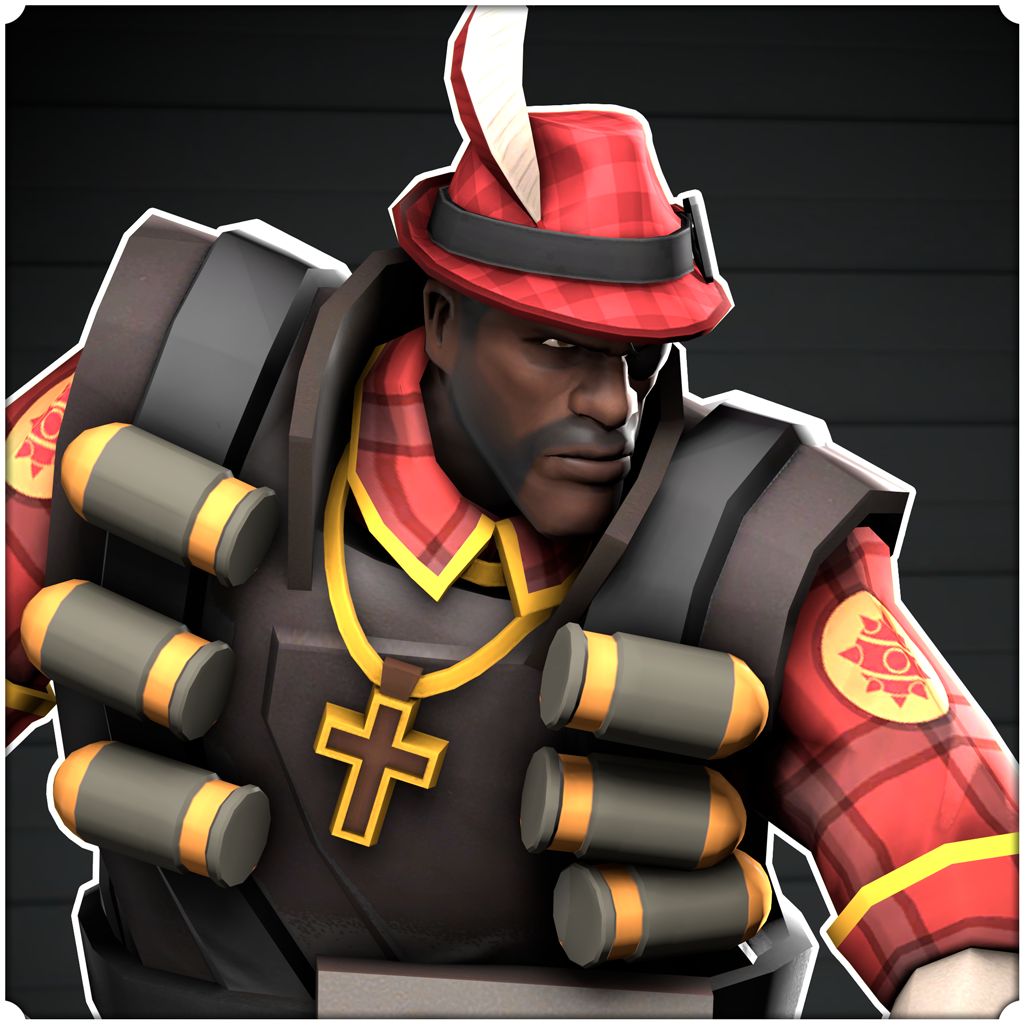 Winter Demo Collection
Collection by
Don't Shoot Me, Thanks
Blow 'em to smithereens lad.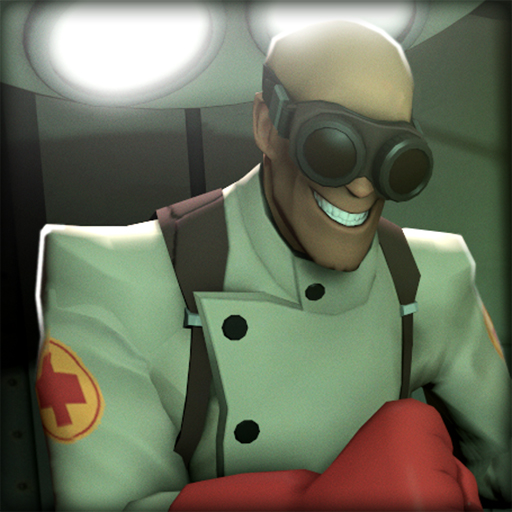 Professor Bald
Collection by
NeoDement
Mad Scientist type stuff for Medic.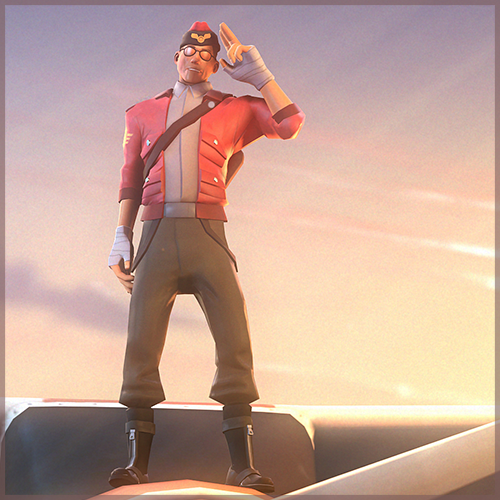 The Dogfighter's Digs
Collection by
✨SedimentarySocks✨
A set of aviation themed items for Scout.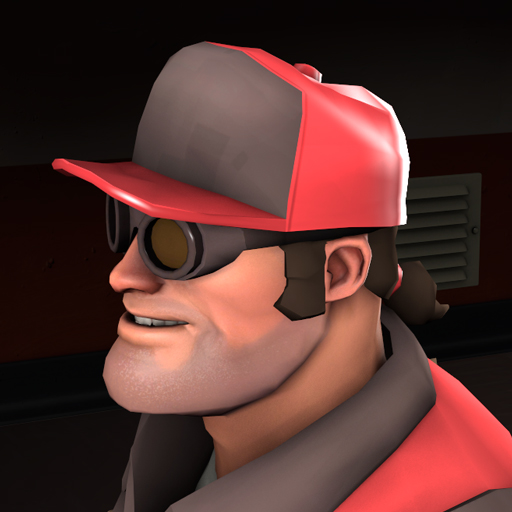 Conagher Innovations
Collection by
Constructerror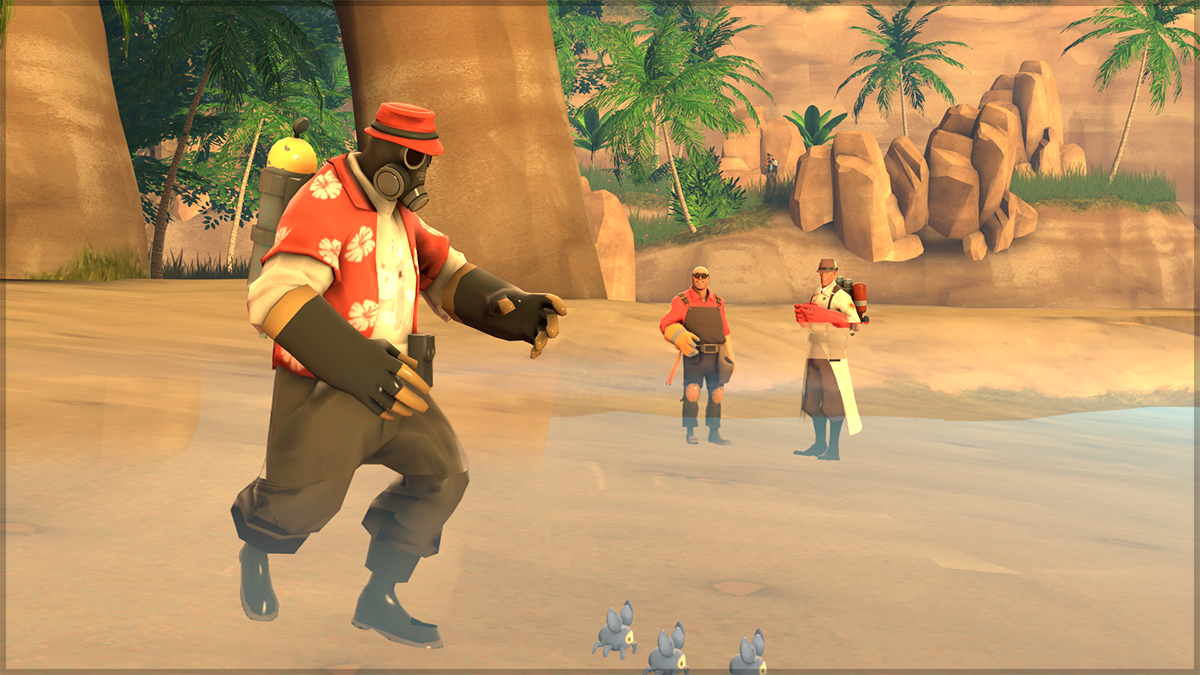 Summer Scorcher
Collection by
DPV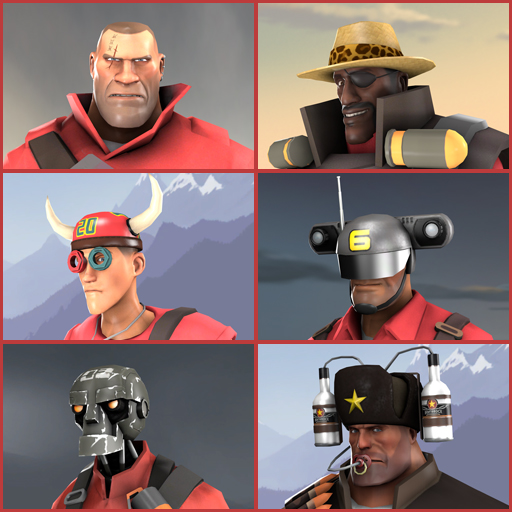 Carmageddon: Reincarnation Collection
Collection by
[RMF]RIKUSYO
These cosmetic idea came from 『Carmageddon: Reincarnation』. http://store.steampowered.com/app/249380/ Don't worry, I got permission to post from Carmageddon creator. https://twitter.com/nobby_SG/status/587633957161828352


WASTELAND
Collection by
Sky
Post-apocalyptic themed cosmetic sets, weapons and a few standalone items. NOTE: None of these are promos for any upcoming games. That's not how tf2 promos work.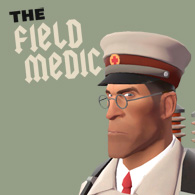 The Field Medic
Collection by
Orko
Who is the Mann that heals his comrades, shoots enemies with syringes, saw bones in the battlefields? Wer ist der Mann der alles kann? He is... the Field Medic!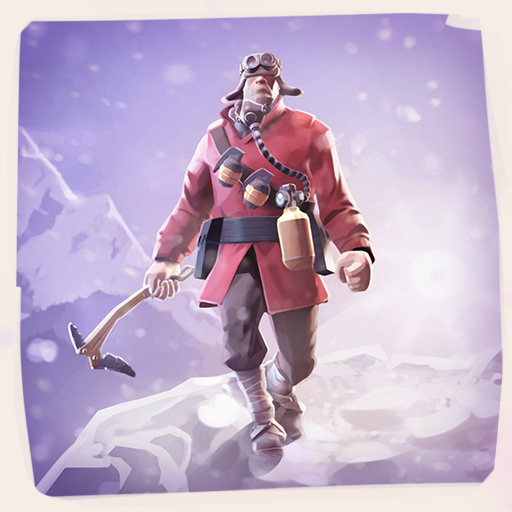 Heroic Horizon Hiker
Collection by
✥ℜ☯ℑℵ✥
-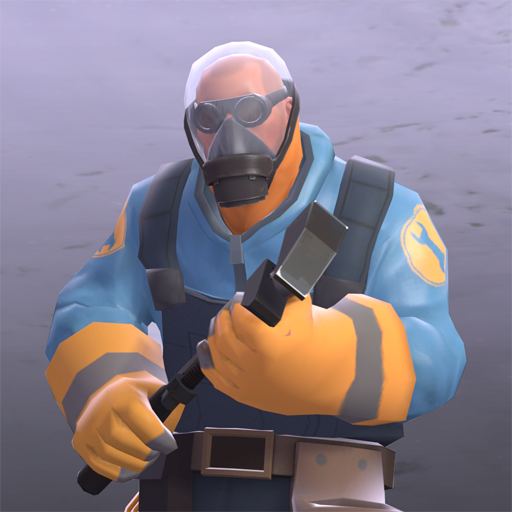 The Civil Defense Engineer
Collection by
Sky
(Nuclear) winter is coming. Protect yourself from the worst of the elements with this home-made hazmat suit, hood and gadgets set.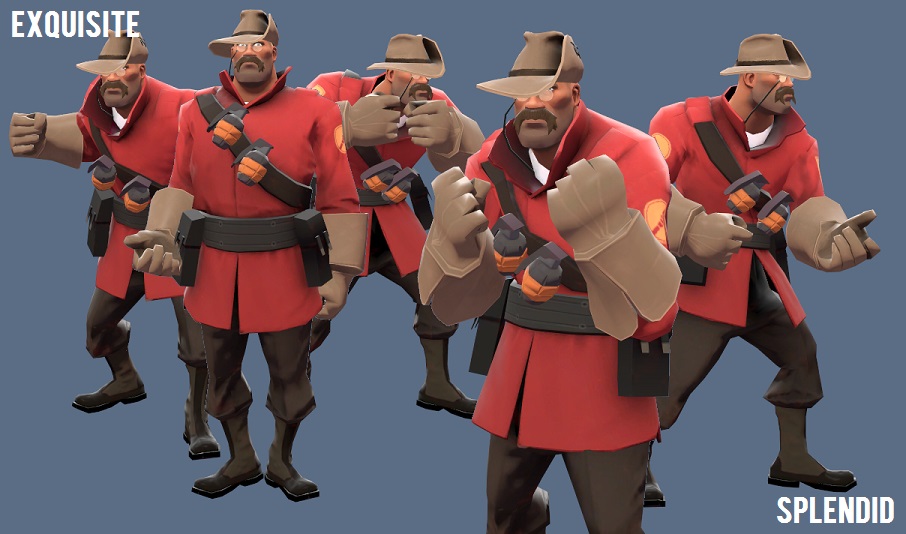 The Nobel Peace Prizefighter
Collection by
Roast
This patented cosmetic set-up is guaranteed to improve your ability to kill enemies and/or build canals. Probably.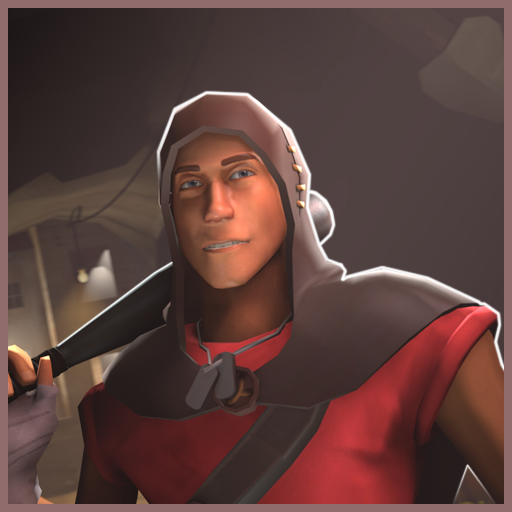 The Little Riding Hoodlum set
Collection by
Ertz™
As a kid , scout always enjoyed the story of Little riding hood, or atleast the version his 8 brothers passed on too him about a drug addicted vandal who ran faster than any wolf too deliver the goods too his crime boss named "Granny". Now you can relive t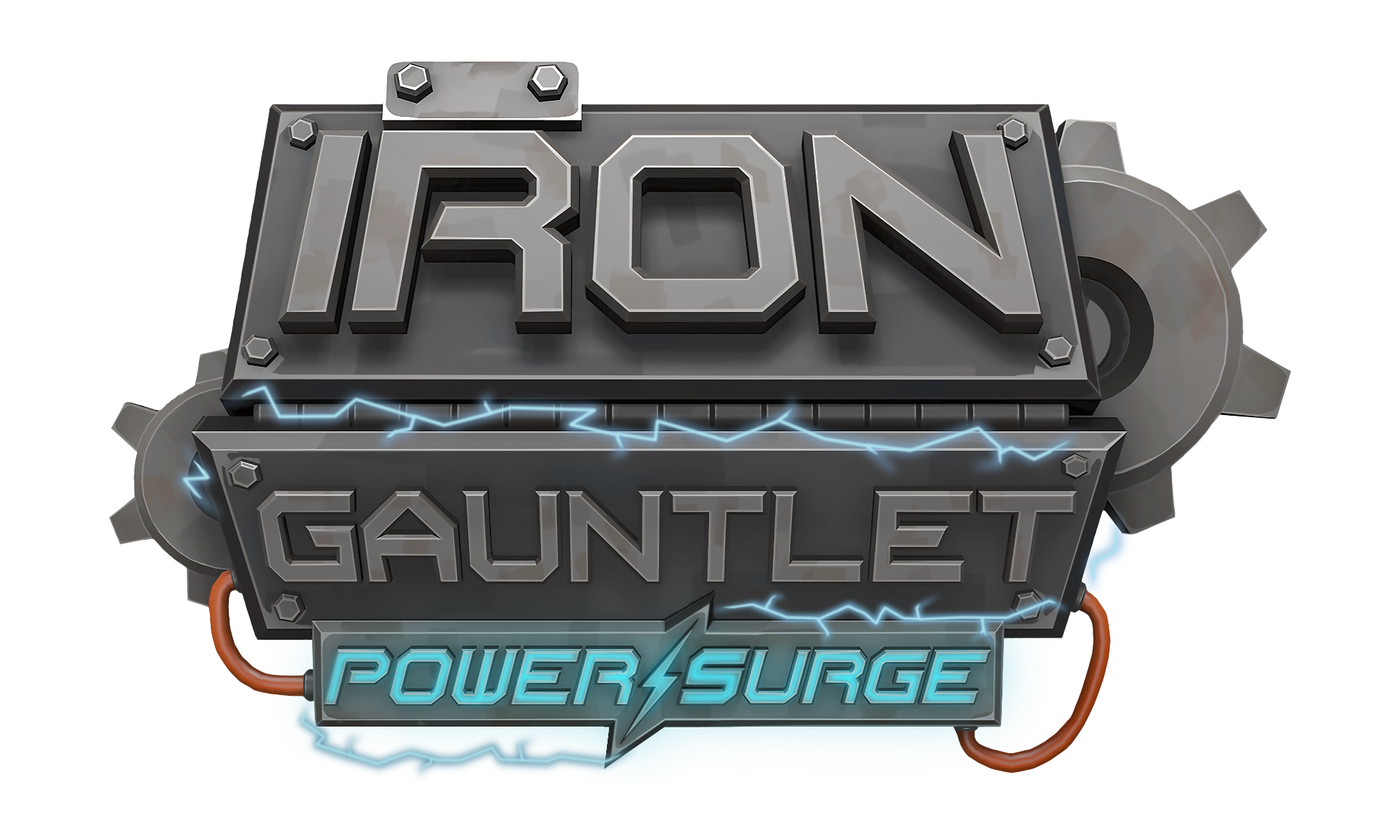 Iron Gauntlet :: Power Surge
Collection by
Woozlez
This is a rework of our community MvM project, code named: Iron Gauntlet :: Power Surge. The theme of the project is electricity/energy generation gone horribly wrong. We are asking TF2 community members to create and submit electrical and nuclear them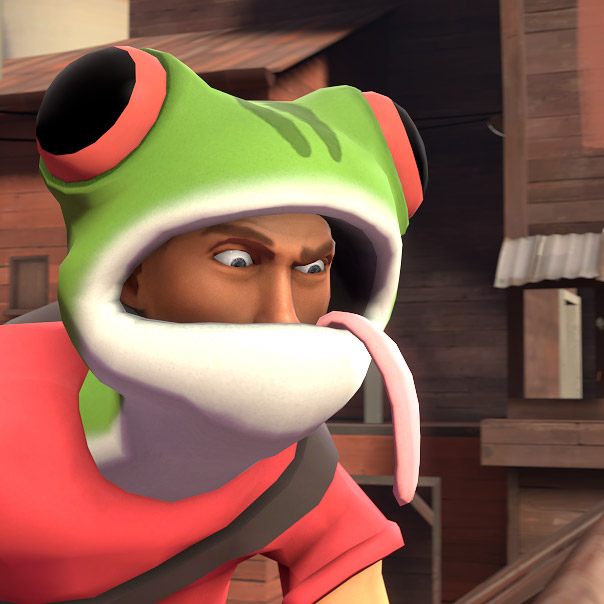 Frog Bro
Collection by
EmAr
Frog Bro set for Halloween 2014.

Khabarovsk Krai Commander
Collection by
ƬԊƐ ƉƲҚƐ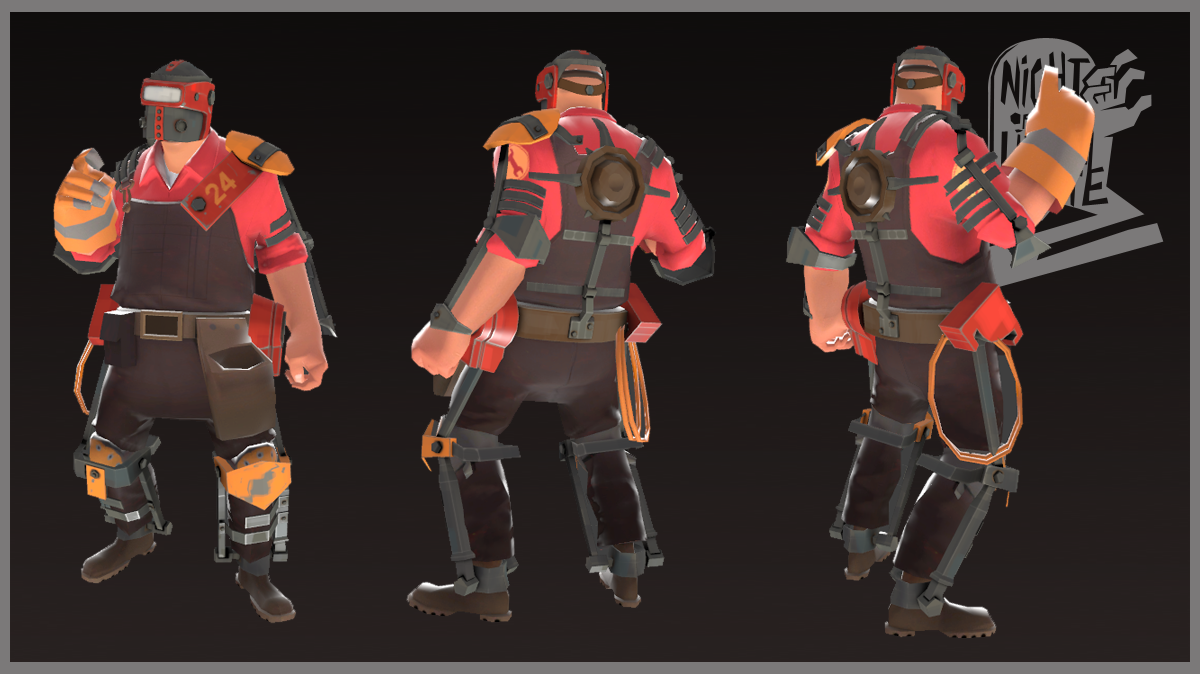 Artificial Enhancement
Collection by
Bapaul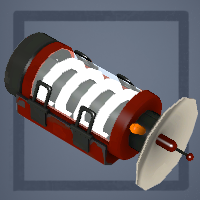 The Energy Pack
Collection by
juiceböx
The Energy Engineer! This is the "official" collection of Energy items for the Engineer. Concepts/Texture: Druida Modeler: Juicebox Compiler/SDK Wizard: Jalcober Special thanks: Junkyard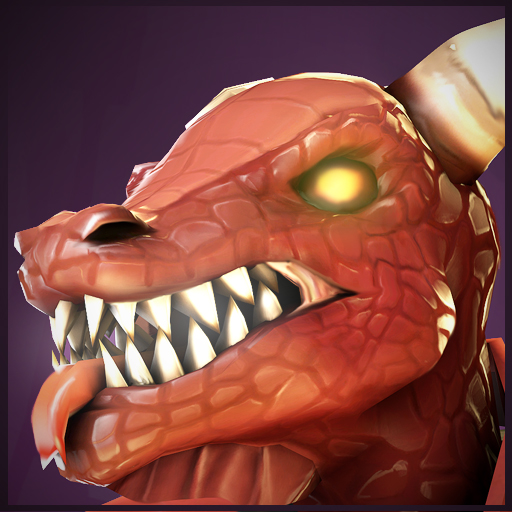 Draconis
Collection by
Populus
dergon pyro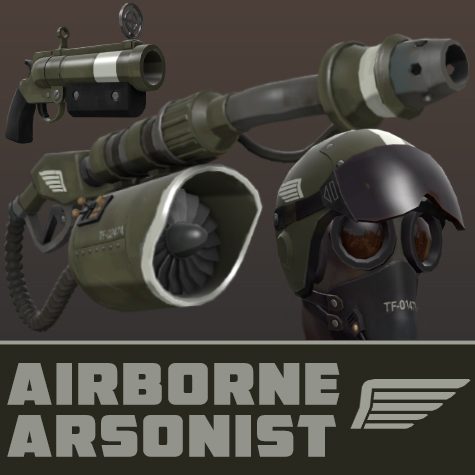 Airborne Arsonist
Collection by
NeoDement
Pilot/plane themed set for the Pyro. Huge thanks to Hideous for the promo picture!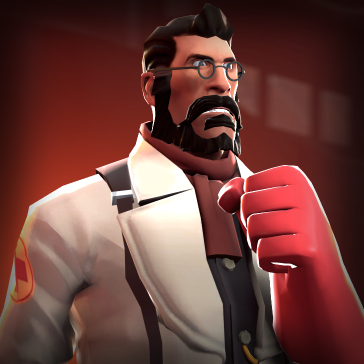 The War Doctor
Collection by
Constructerror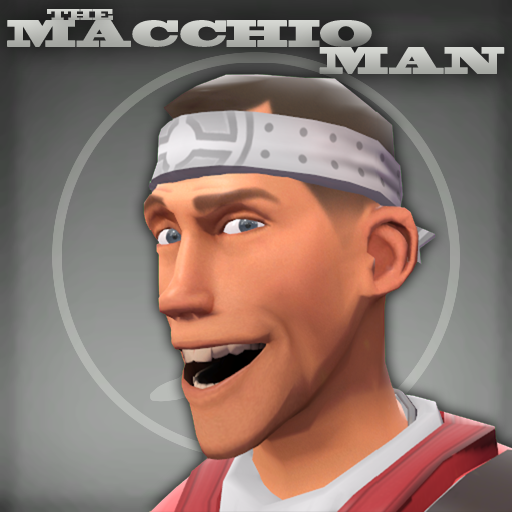 Kung Fu Fortress Scout
Collection by
Hawf
Coming soon to retailers near you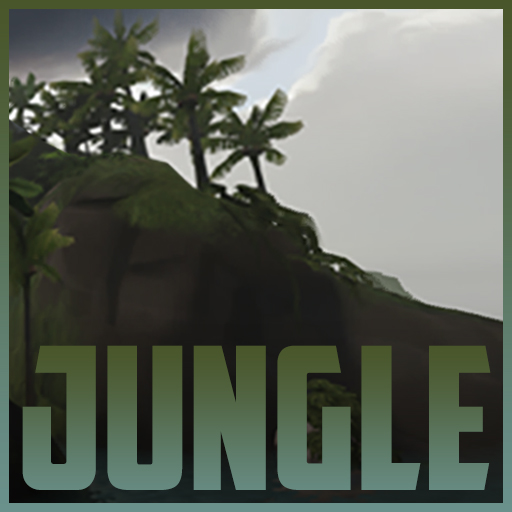 NeoDement's Jungle Extravaganza
Collection by
NeoDement
Here's a collection of all the items I've made for the Jungle Update, Valve's next community update. More info here (click me).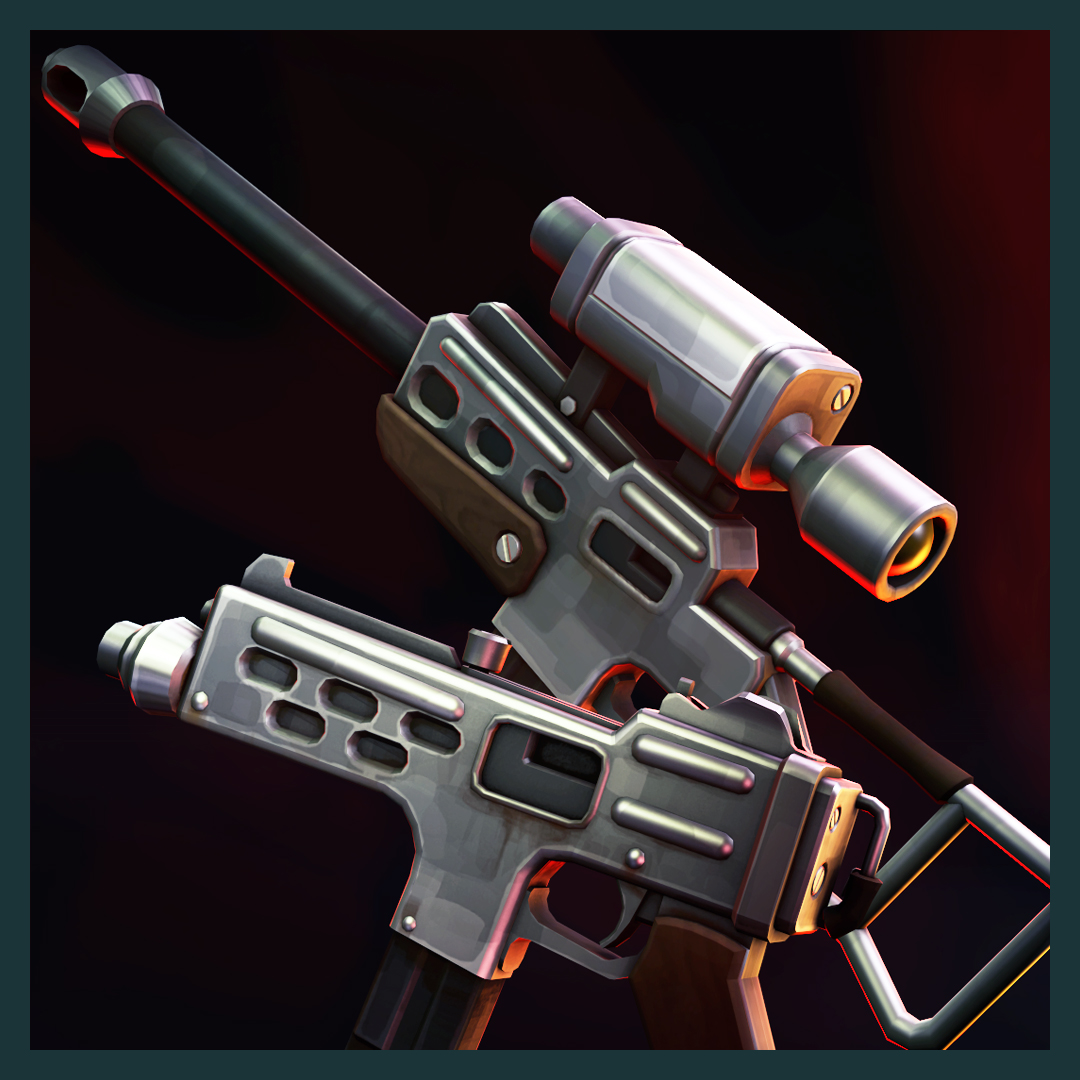 Urban Arsenal
Collection by
Sparkwire
...