Showing 121-150 of 12,142 entries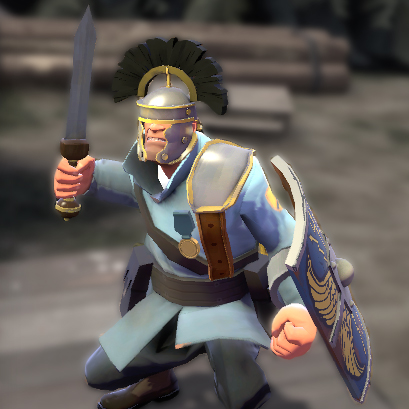 When In Rome
Collection by
<<GT500>> JoyZeeba
Sun Tzu may have invented the Art of War, but I bet if Julius Caesar lived in the same era he did, he would have beaten Tzu to death with his own writings, or with one of the many implements included in this pack. Special thanks to the Metropolitan Muse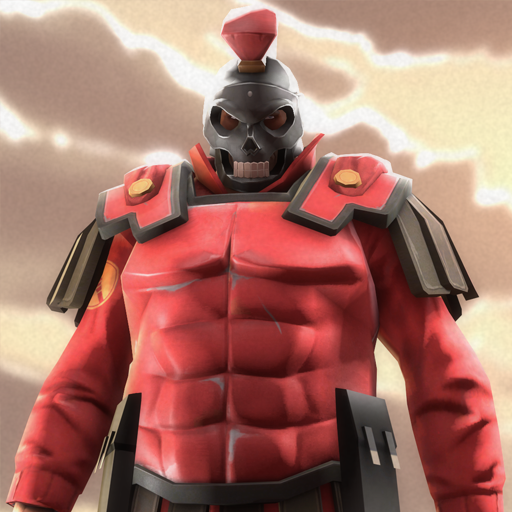 Relentless Legionnaire
Collection by
Populus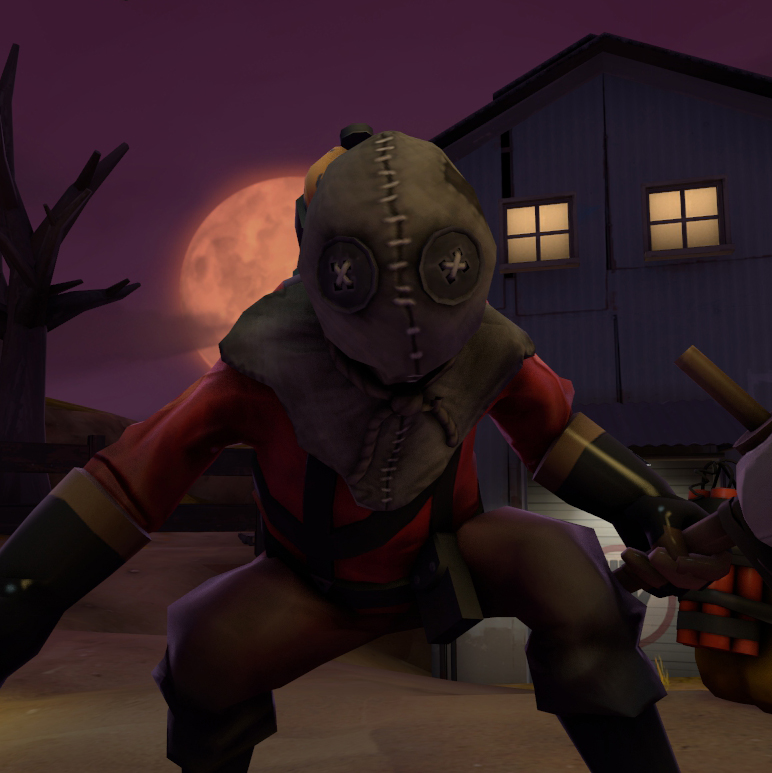 Halloween item set 2012 [Reindeer]
Collection by
✥ℜ☯ℑℵ✥
Halloween item set 2012 **video is a bit dark becuase of the youtube compression, I'l try to fix it** -The Masked Uncanny -The Macabre Mare -The Combustible Calabash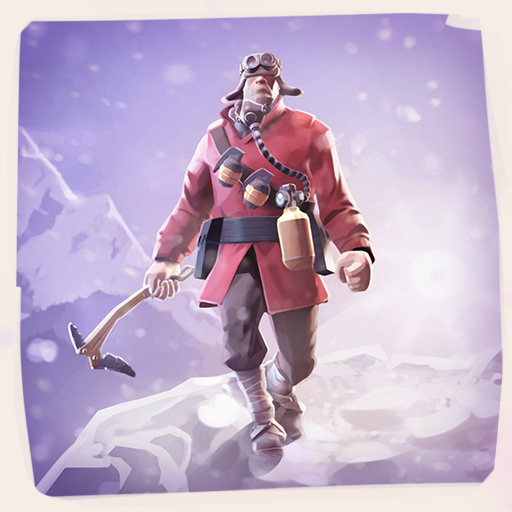 Heroic Horizon Hiker
Collection by
✥ℜ☯ℑℵ✥
-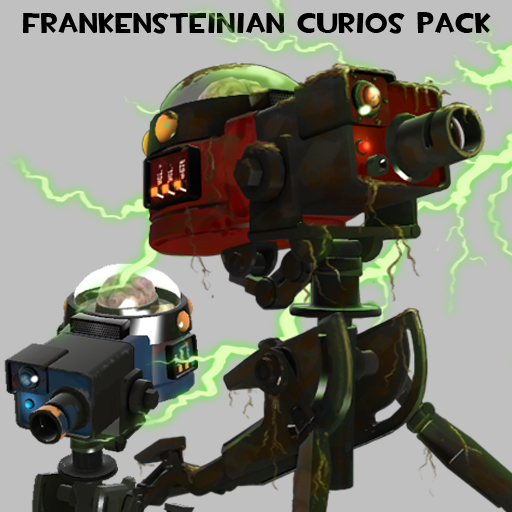 The Frankenstenian Curios pack
Collection by
Napy Da Wise
The Frankenstenian Curios pack is a mad scientist pack for the engineer. http://napydawise.tumblr.com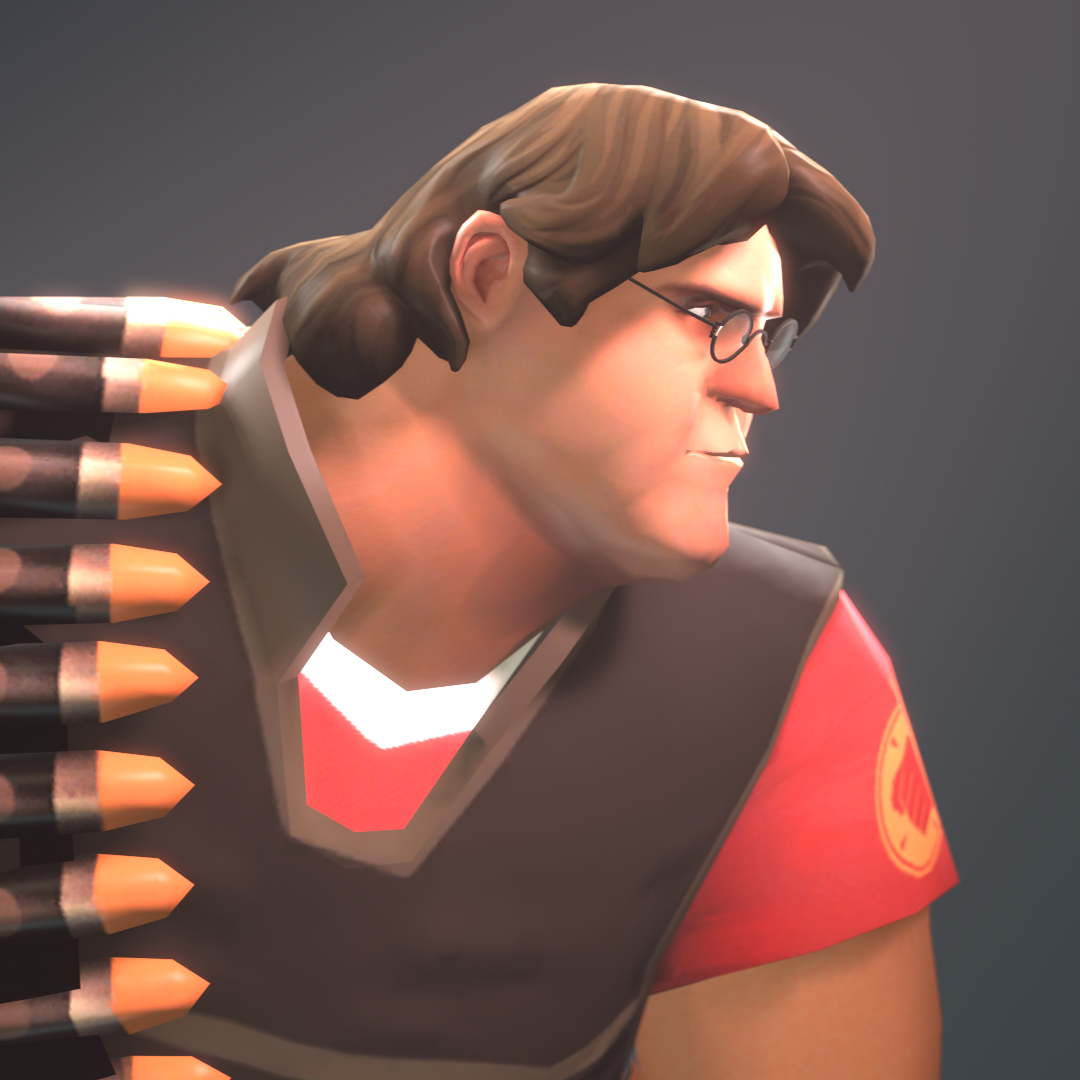 The Gabe Identity
Collection by
heinous
New cosmetics to complement The Gabe Glasses.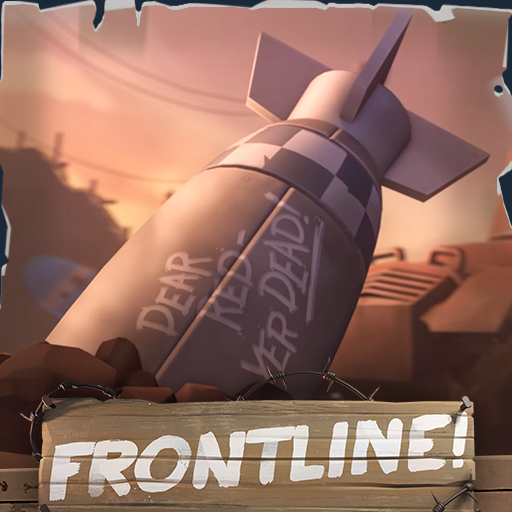 Frontline Map Collection
Collection by
Team Frontline
This is the collection of maps for the Frontline! Community Project. The cosmetic items (and weapons) have been moved to a separate collection in order to reduce the size of both co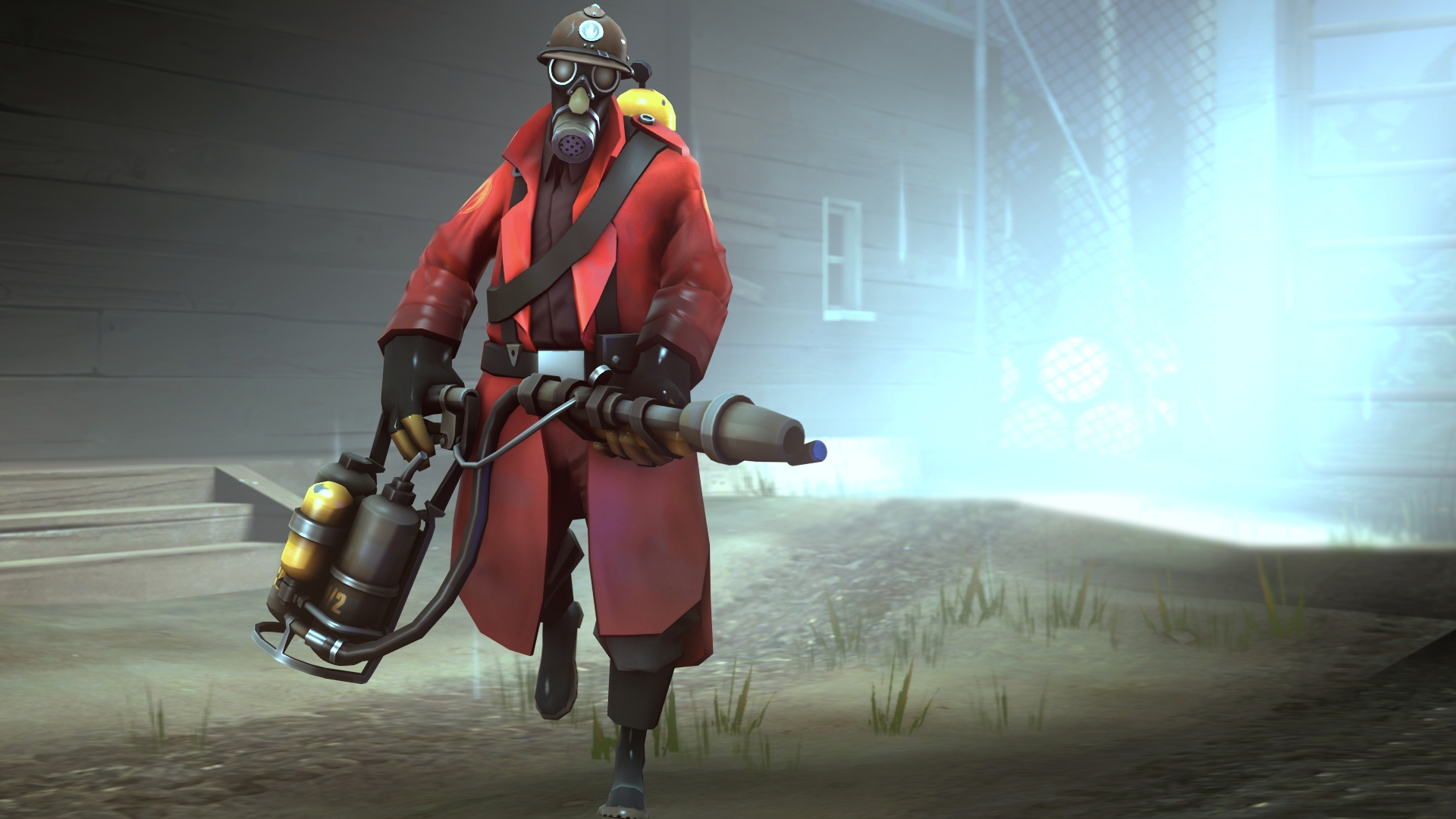 The Militant Marauder
Collection by
CoreVixen
A ww2 looter themed pyro set with equipment form several nationalities. Toasty Trenchcoat mod: https://www.dropbox.com/s/8aqt8j2isnr65pb/The_Toasty_Trenchcoat.zip?dl=0 Flare Warden mod: https://www.dropbox.com/s/37rq27beleei1f9/The_Flare_Warden.zip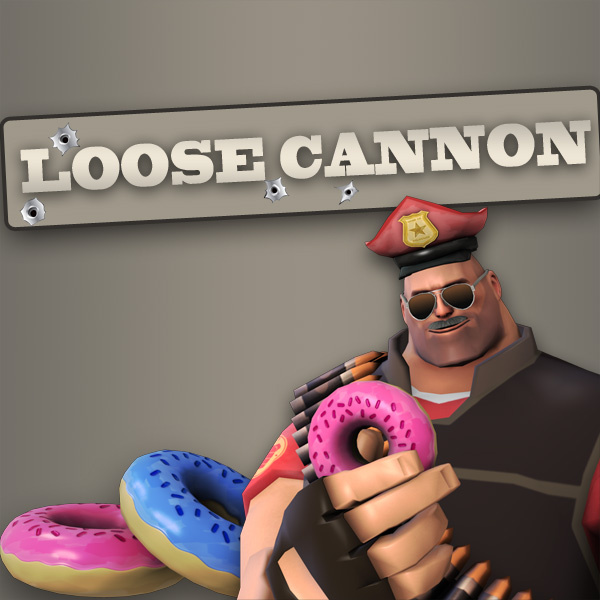 The Loose Cannon
Collection by
Eedo Baba
The Loose Cannon is a set of items perfect for burly men with massive guns looking to make a place for themselves in the security profession. There's even donuts!
The Civil War Veteran
Collection by
Gadget
A civil war item set for the soldier consisting of a hat and a sabre as a melee weapon as well as a misc item. I'm also working on a uniform which is not finished, yet.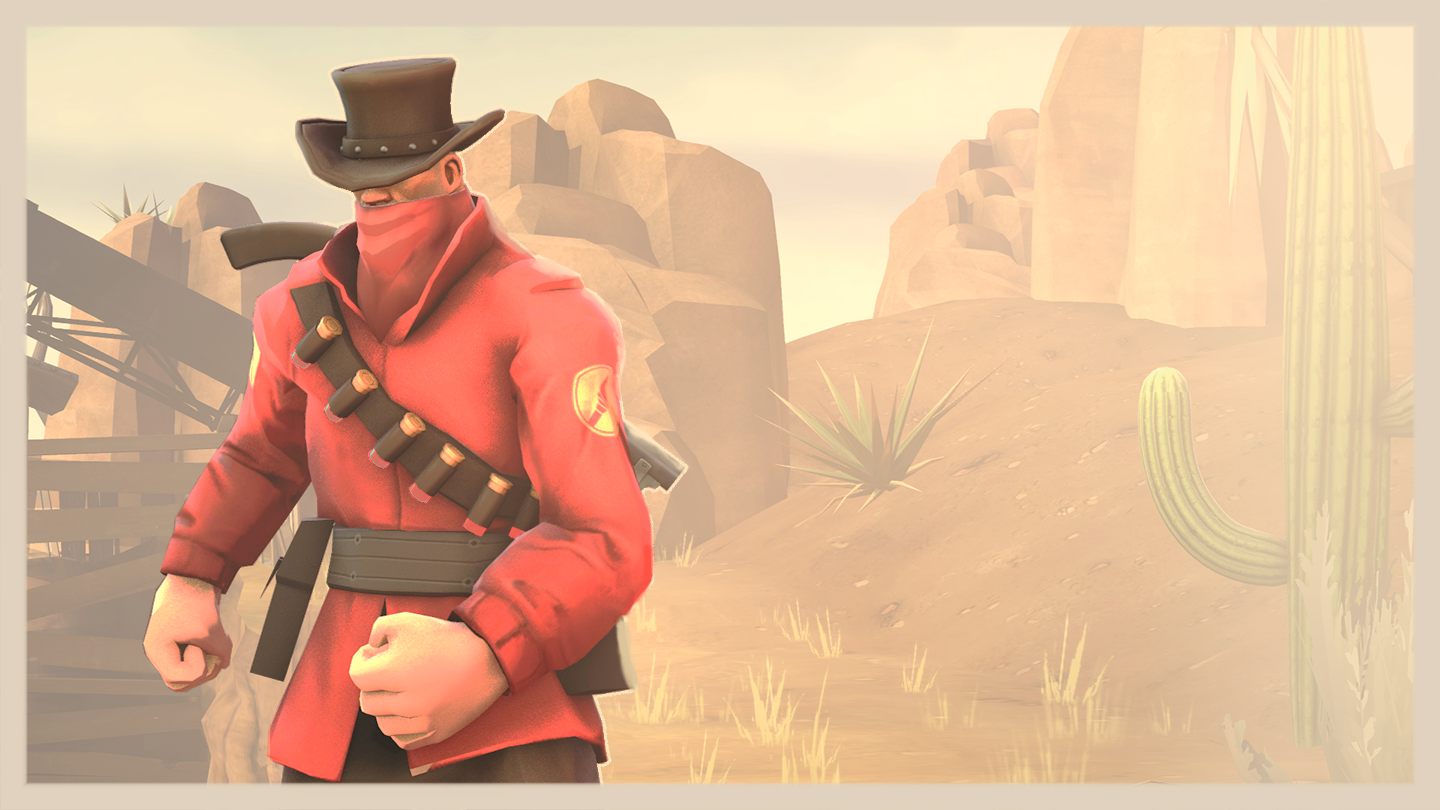 The Badland Bandit
Collection by
smASTERS
Badland Bandit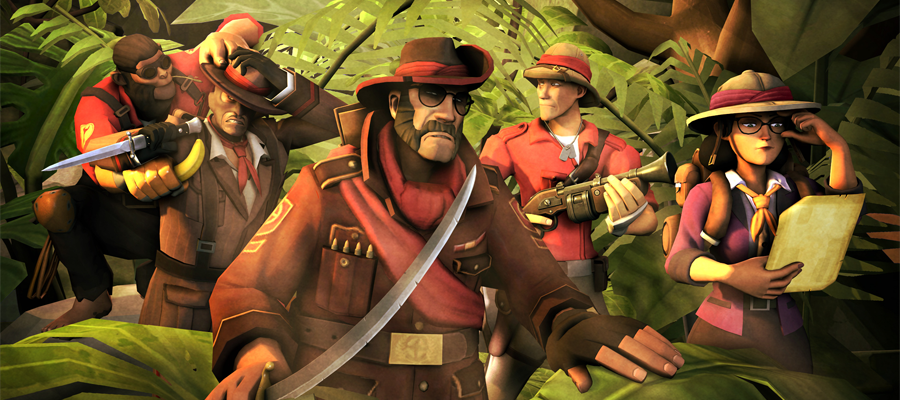 The Grand Gentlemenn of Lethal Talents -- UPDATED--
Collection by
QuestionablyInsane
This is a collection of Safari themed sets for the Sniper, Spy, Medic, Soldier, Heavy and Scout created by QuestionablyInsane and friends for the proposed Mayann update. Also included in this collection are other well made items from fellow workshop frien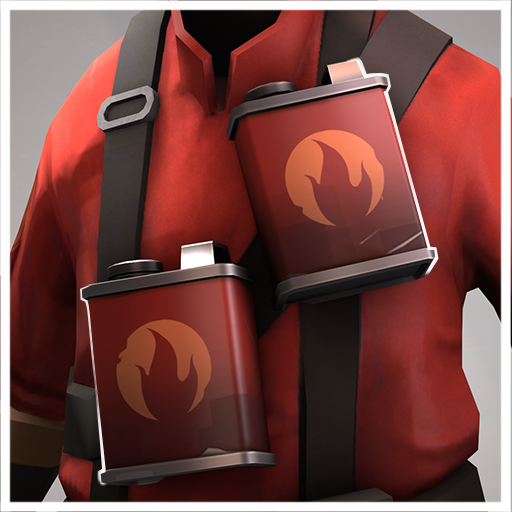 The Gourmet Essentials
Collection by
NeoDement
stuff to go with the other stuff chef ingame :)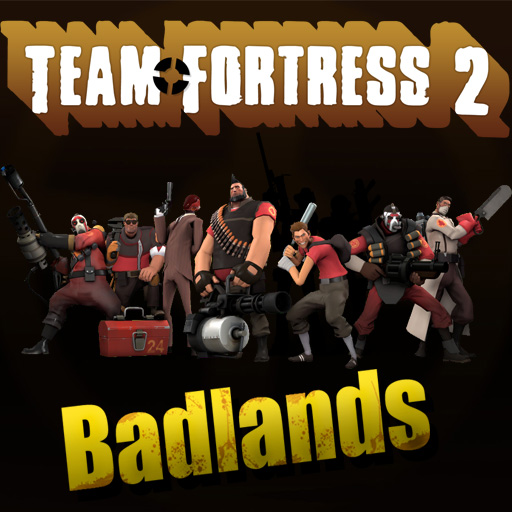 My Borderlands Franchise Items for Team Fortress 2
Collection by
Handsome Mug
This items are made just for fun (and hoping that it will be in the game soon). This items are for the Borderlands fans (like me) who loves tf2 as well it is still incomplete and still had to make other items for the other class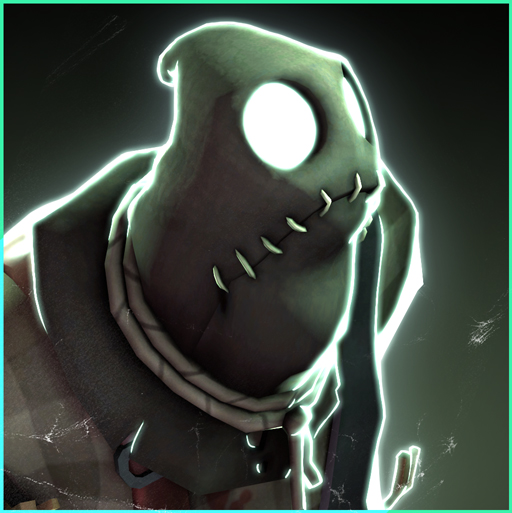 The Straw-Stuffed Stitch-up
Collection by
Evil_Knevil
Scarecrow set for Pyro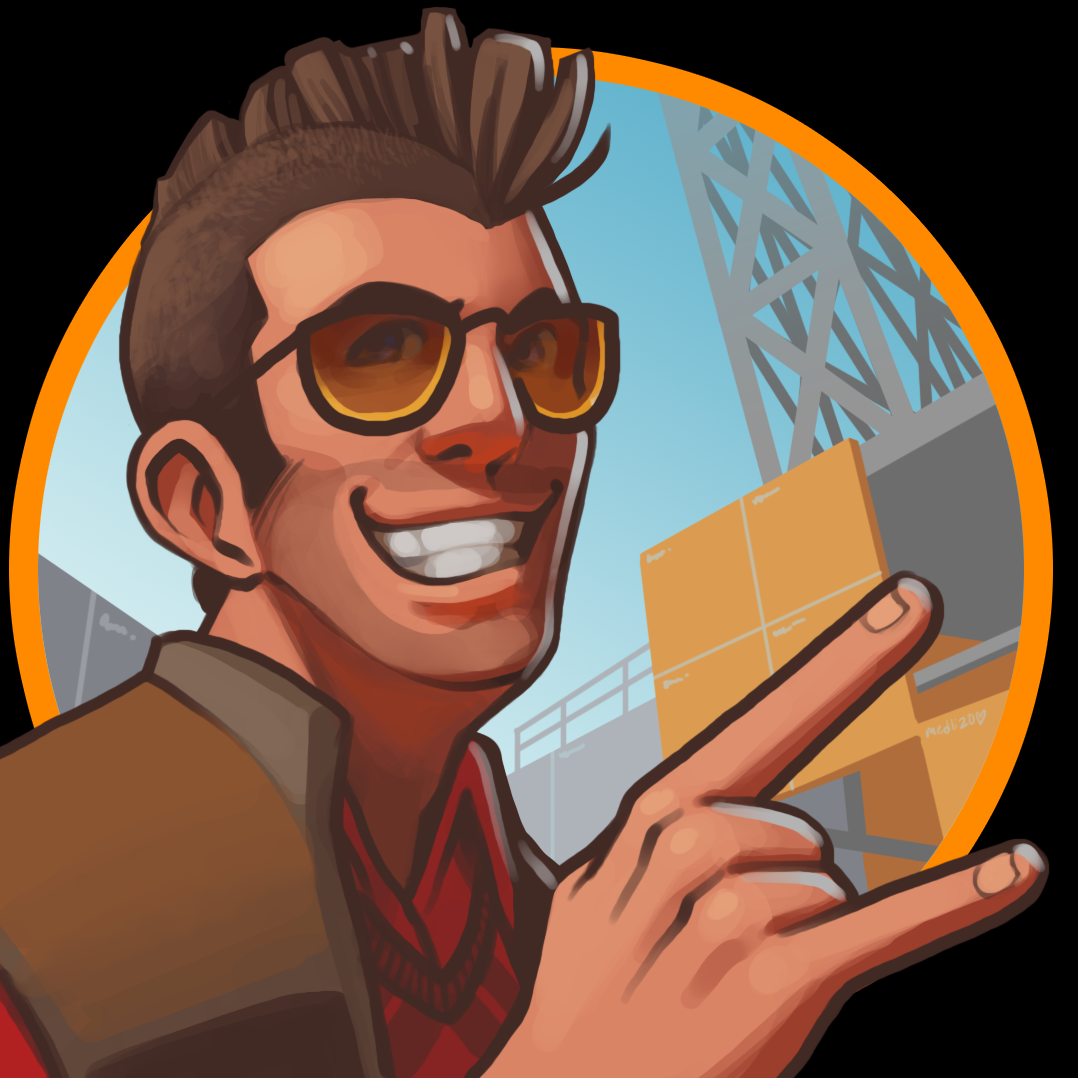 Crash-Maps
Collection by
UEAKCrash
Maps created by UEAKCrash!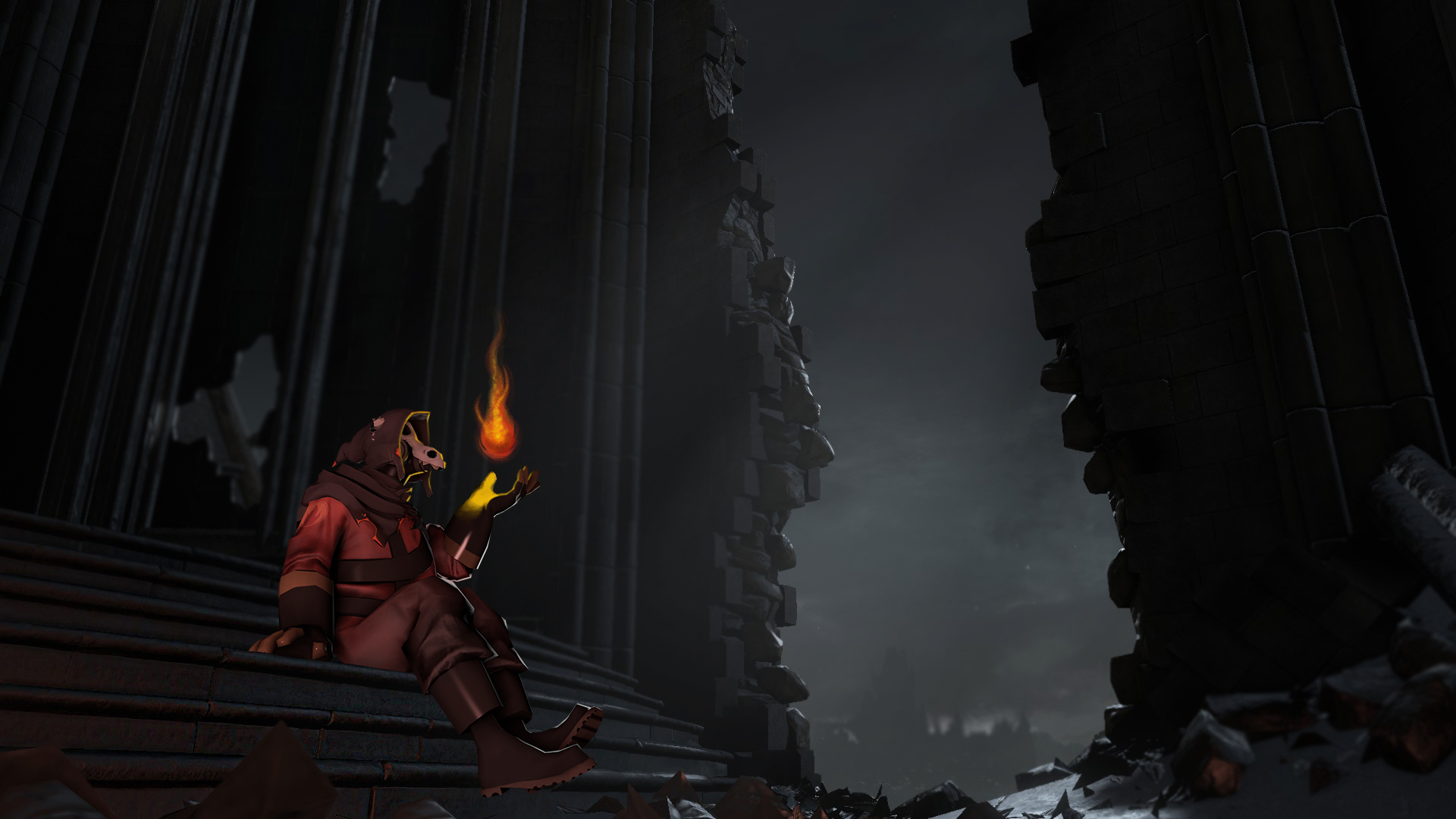 Kindler's Ashen Garb
Collection by
Dark Spirit Nidhogg has invaded
"Attire worn by the pyromancers of Teufort. Reinforced with ash and burnt with embers, this hood emboldens the wearer's power." Collection for the Kindler's Ashen Hood and Shroud.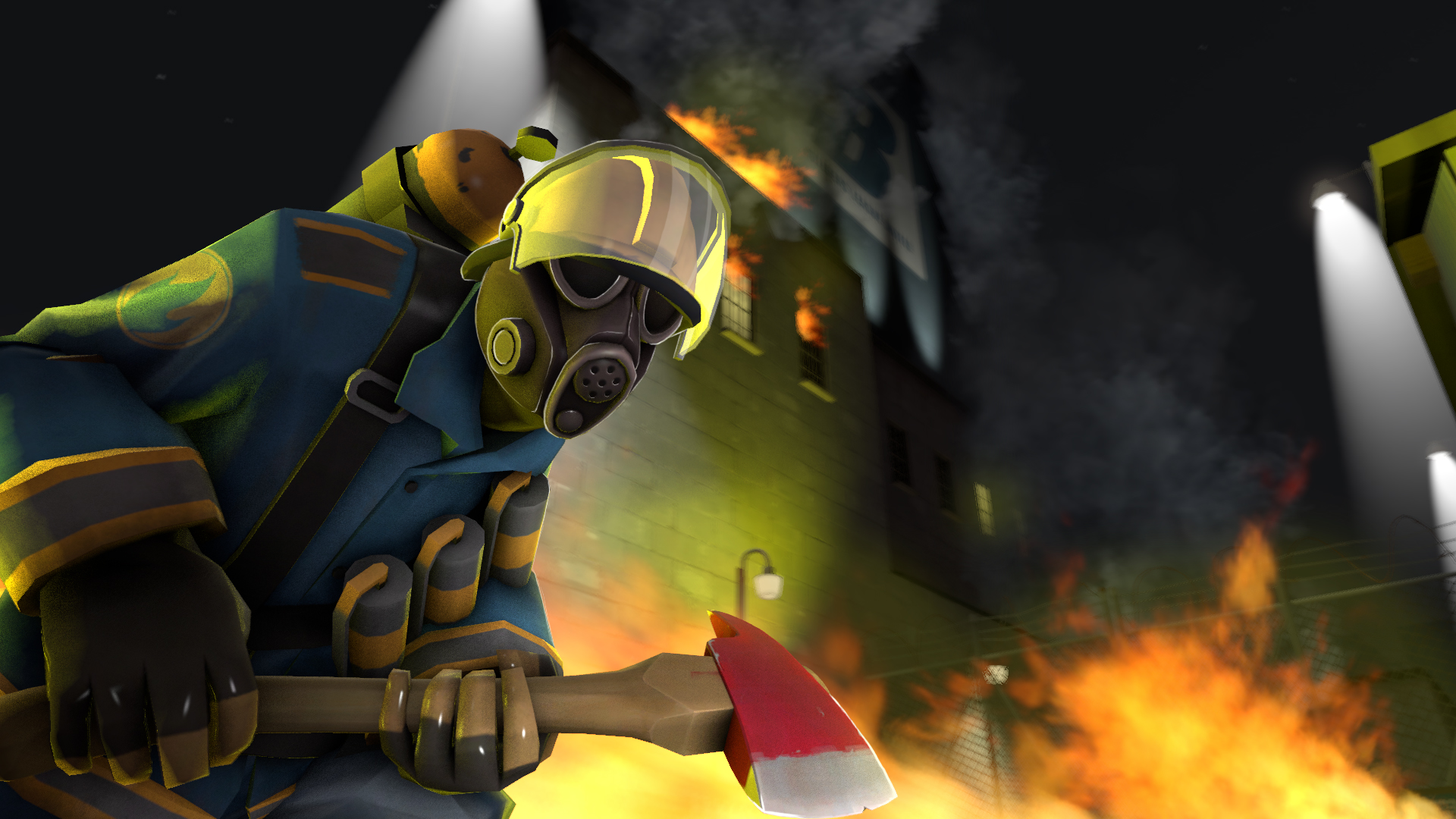 Fight Fire With Fire
Collection by
Vap
FIRE!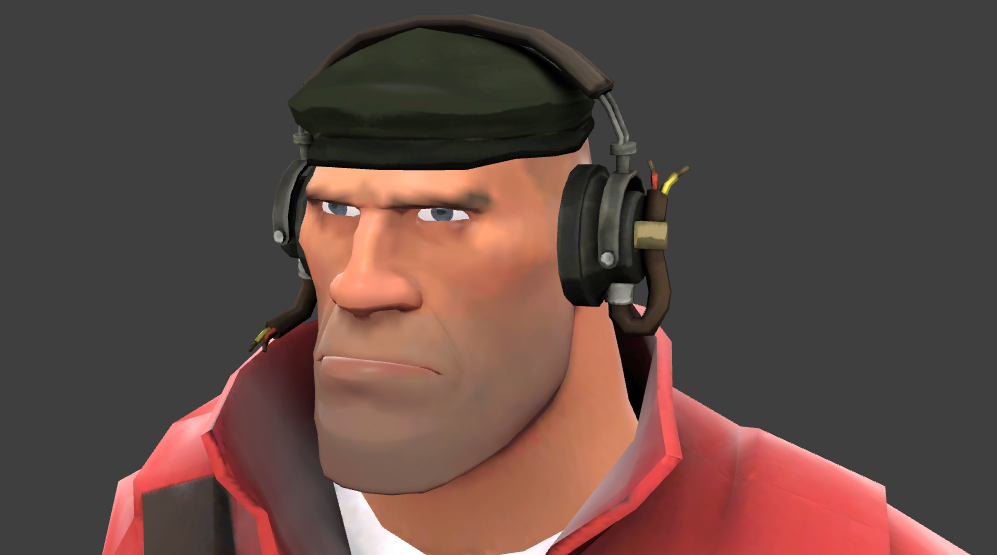 The Rejected Signalman
Collection by
✥ℜ☯ℑℵ✥
As a soldier I rescpect all my gear, if I would only know what these electronics do...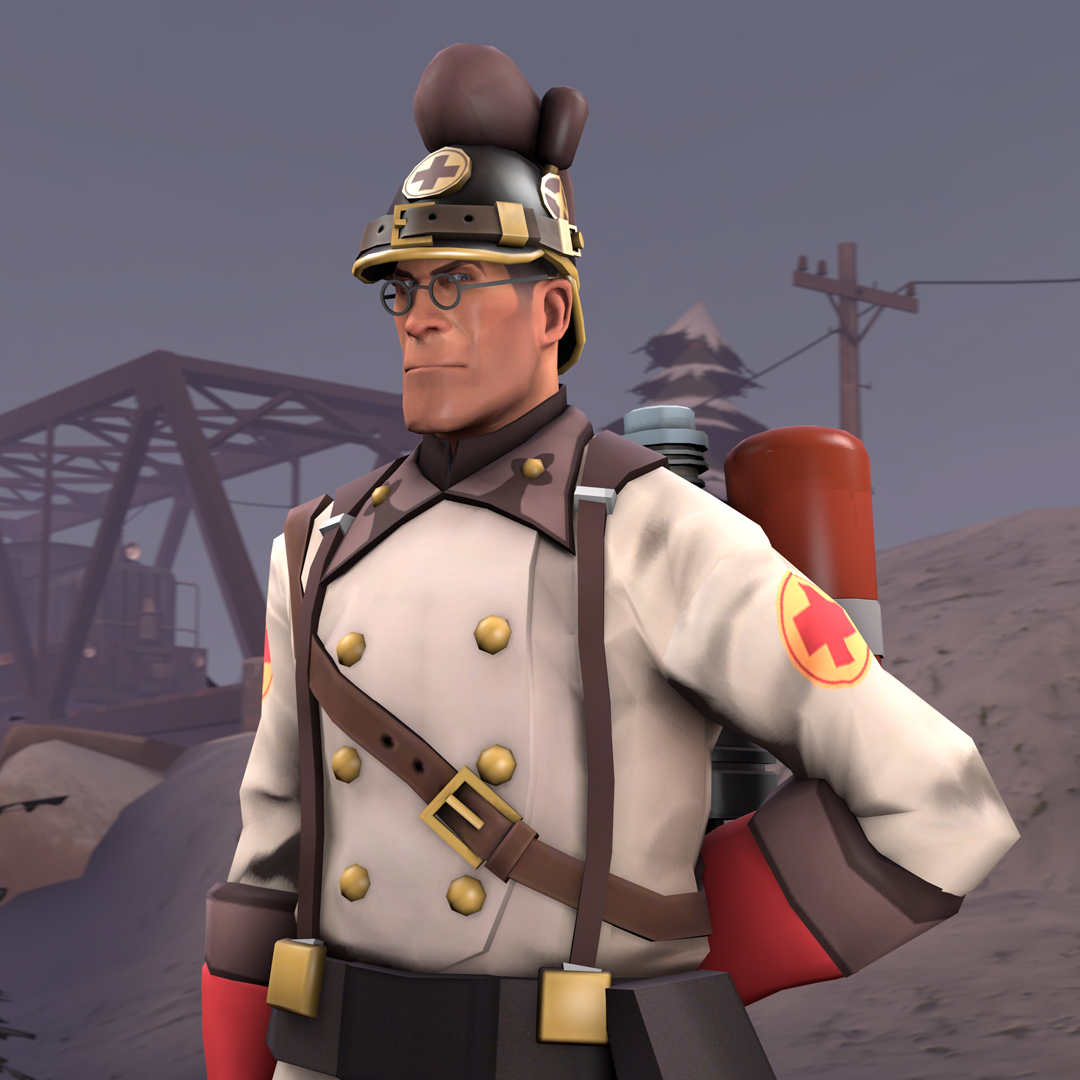 Das Bavarian Jaeger
Collection by
Uncle Grumpskin
Become the best looking Medic in Rottenburg, with these fashion accessories.
Street Fortress 2
Collection by
Yikes
Fighting Game themed item collection (centered around street fighter, but KoF, MK, and Tekken based items are also welcome)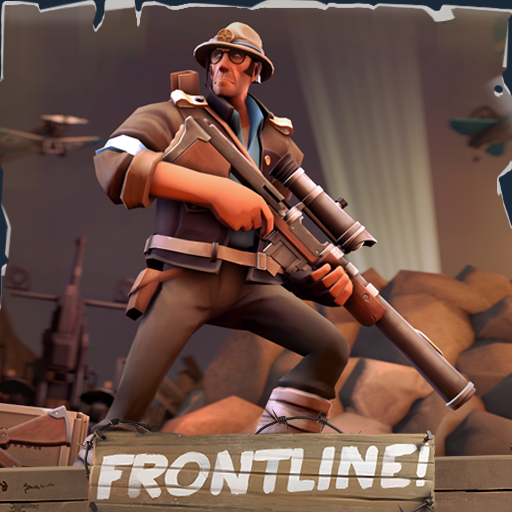 Digger Down Under
Collection by
Pixenal
A World War 1 themed set for Sniper Submission for Frontline!
The Death Dealer
Collection by
RetroMike
Why should the Heavy get to have all the fun gambling at the Inventory?! With this set the Scout can have a night of high stakes gambling too! Those concealable weapons sure will come in handy if the game goes sour. NOTE: For people unfamiliar with how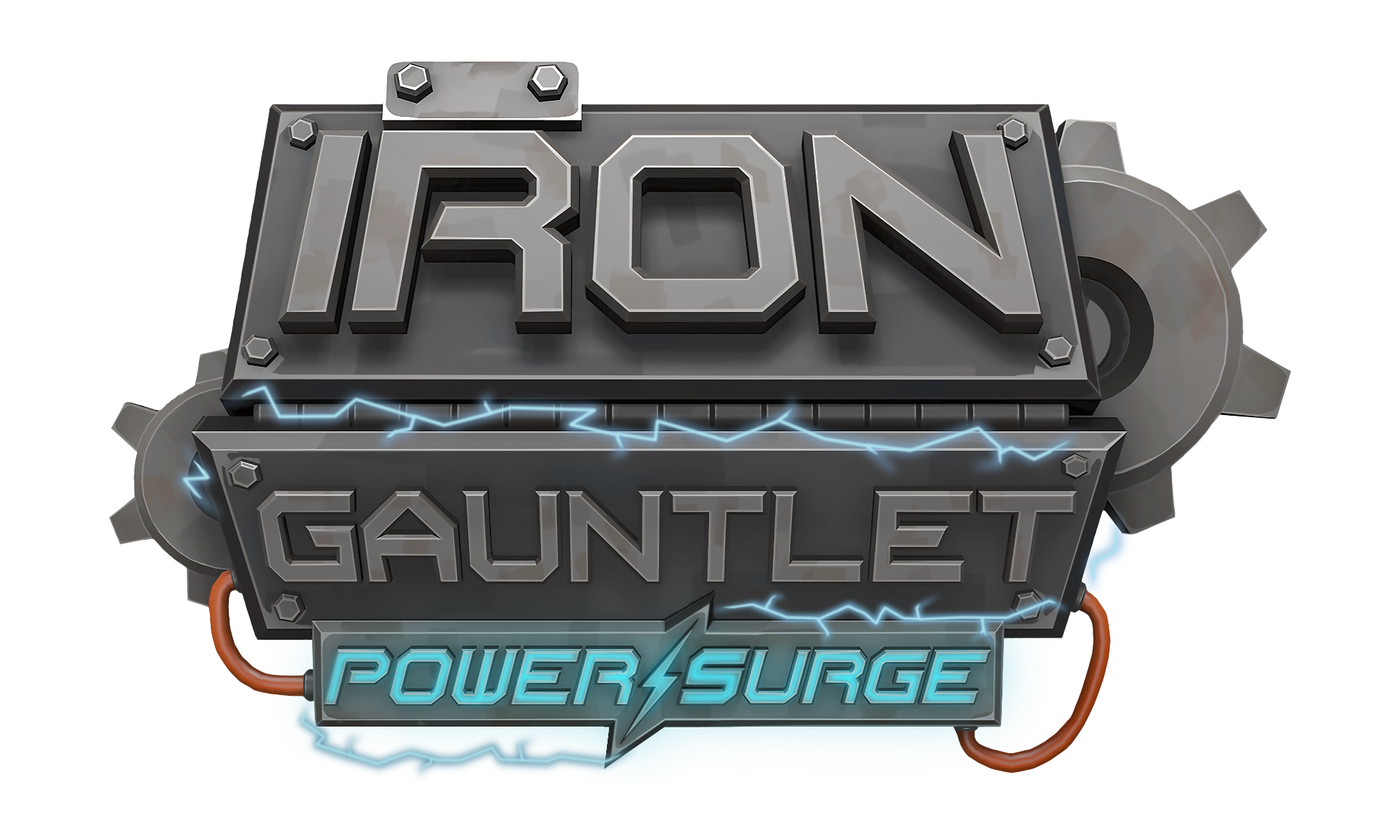 Iron Gauntlet :: Power Surge
Collection by
Woozlez
This is a rework of our community MvM project, code named: Iron Gauntlet :: Power Surge. The theme of the project is electricity/energy generation gone horribly wrong. We are asking TF2 community members to create and submit electrical and nuclear them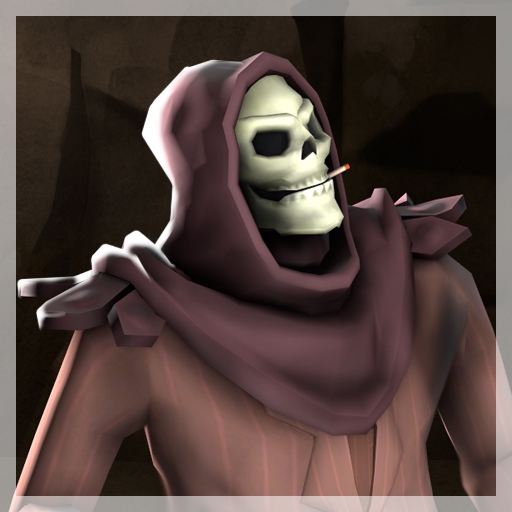 Construct-o-Ween 2015
Collection by
Constructerror
myeh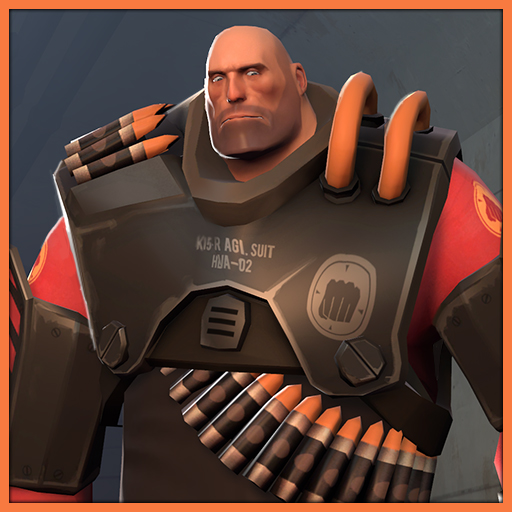 Heavy Metal
Collection by
Colteh
very cool heavy set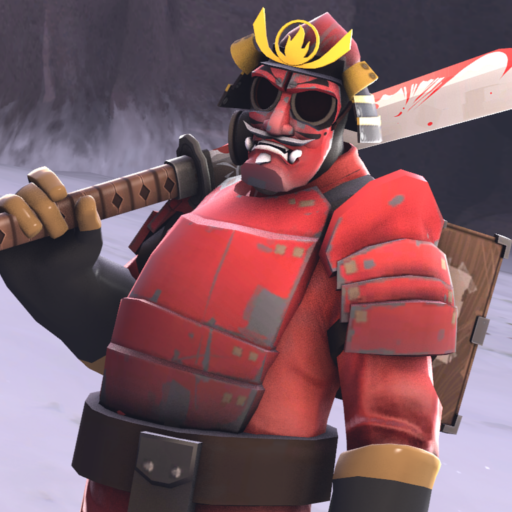 The Honorable Arsonist
Collection by
Merczy
A warrior stands, Not a flicker of mercy, Blazing is his ire. Special thanks to Agent Phaser Rave for the Haiku!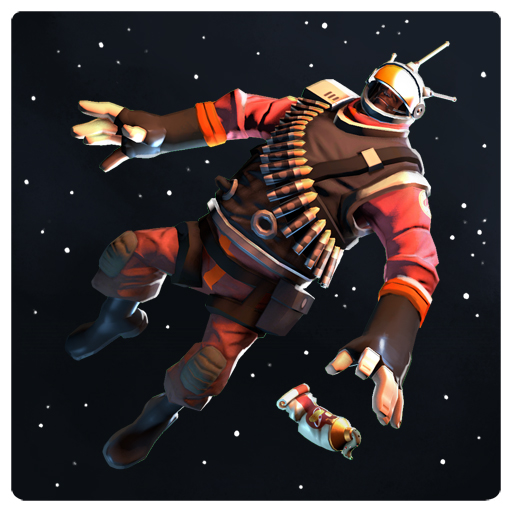 The Lost Cosmonaut
Collection by
Sparkwire
This is the voyage of the first Russian Cosmonaut. His five-week mission: to explore strange new weapons; to seek out new life and to kill it; to boldly go where no man was strong enough to go before.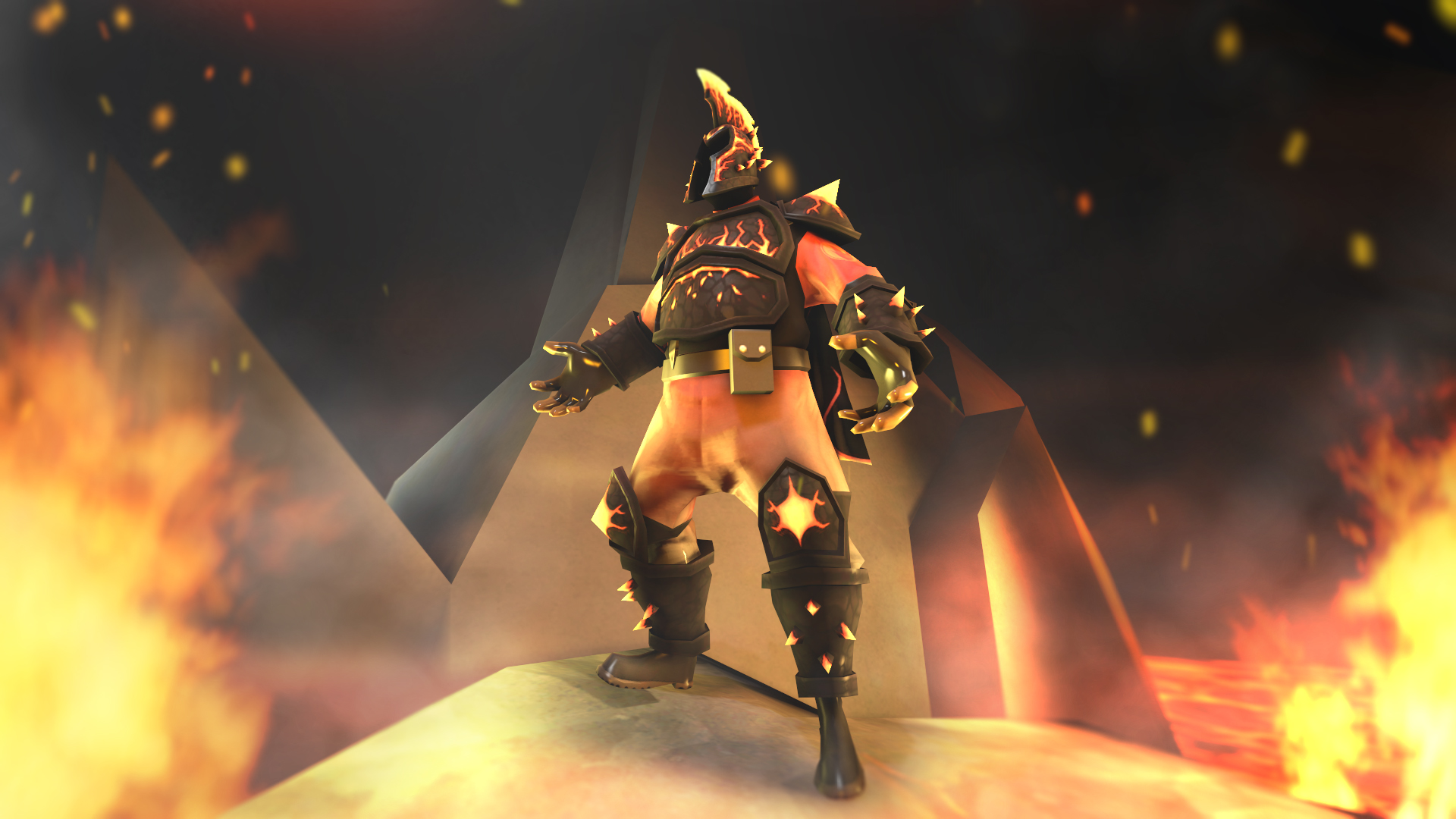 The Lava Lord
Collection by
ToxicWeasel
Mortals!!! Behold!... THE LAVA LORD!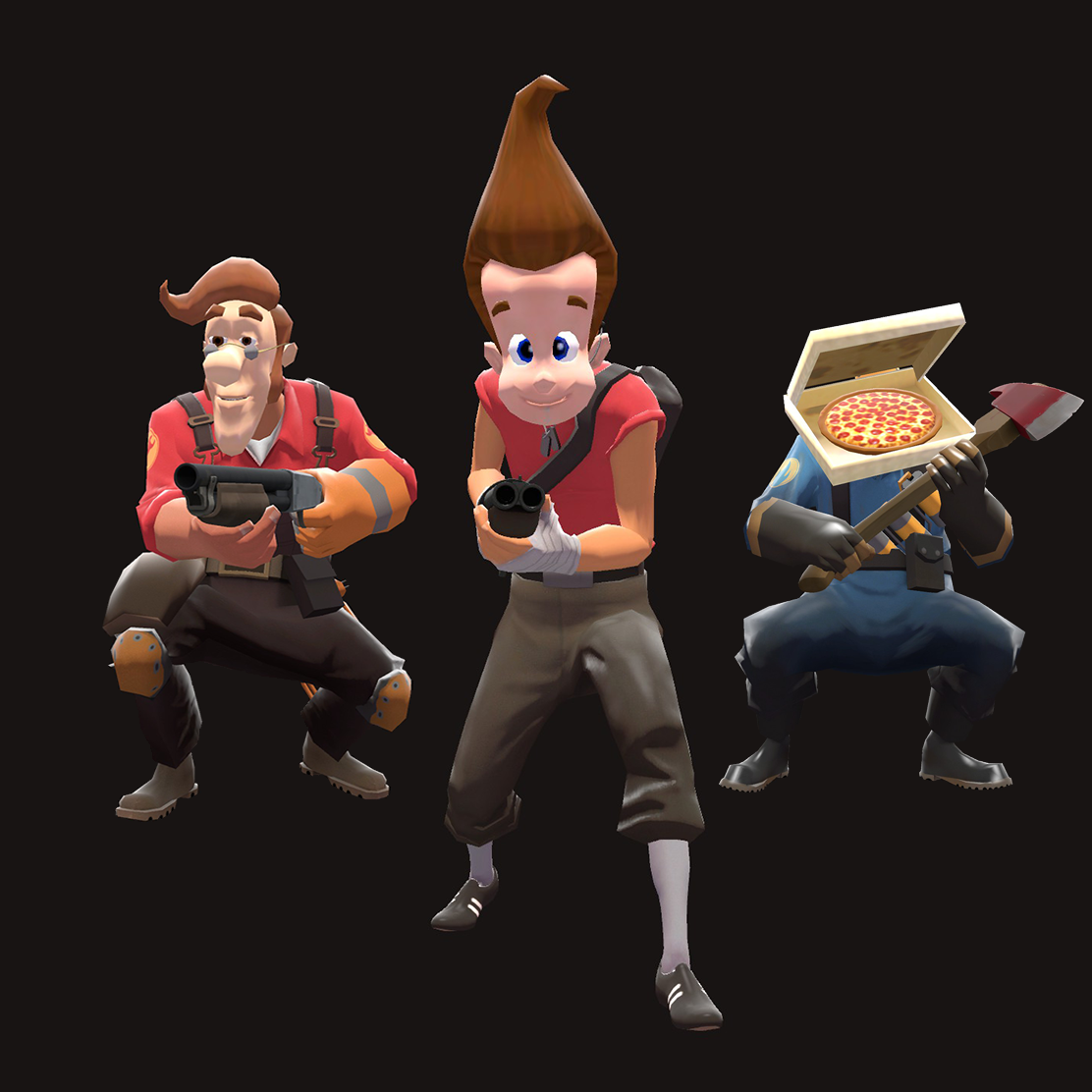 The Holy Trinity
Collection by
Hesyr
Just a happy hour with a happy family