Showing 121-150 of 11,009 entries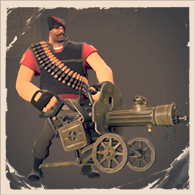 Legacy of Great-Granparents
Collection by
VLEGᴬʳᵗꜟˢᵗ

The Love Doctor
Collection by
Gadget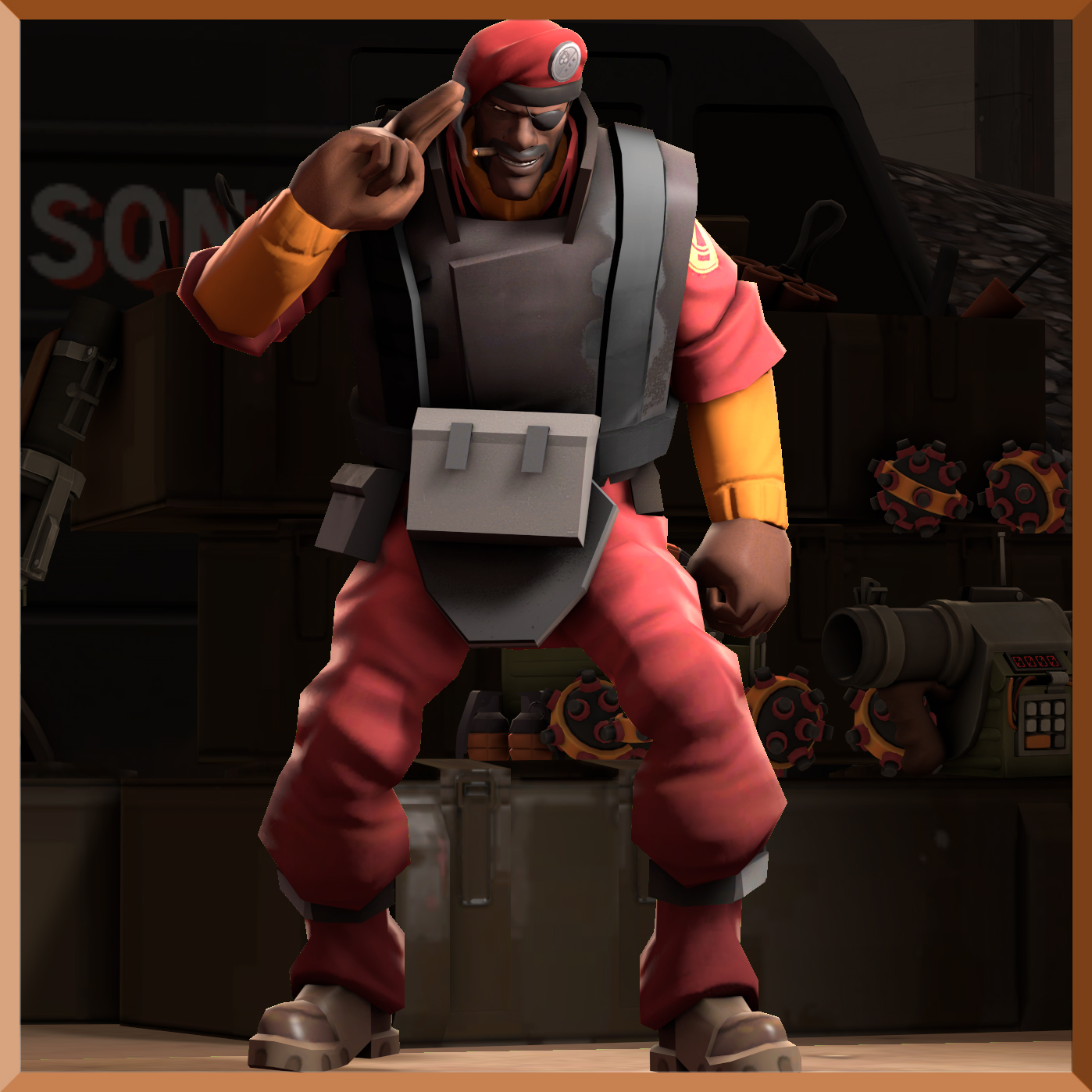 Old School Tools
Collection by
Stev: Incoherent Granola Bar
The old ways may not be the best ways, but they still work fine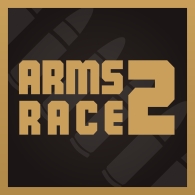 Arms Race 2 Collection
Collection by
VernoGuy
Arms Race is a TF2 mod competition focused on weapons. This collection contains all the entries of Arms Race 2 on the Workshop. Make sure to upvote all your favorites. To help decide the winners of Arms Race 2 go to the Arms Race Voting link below. L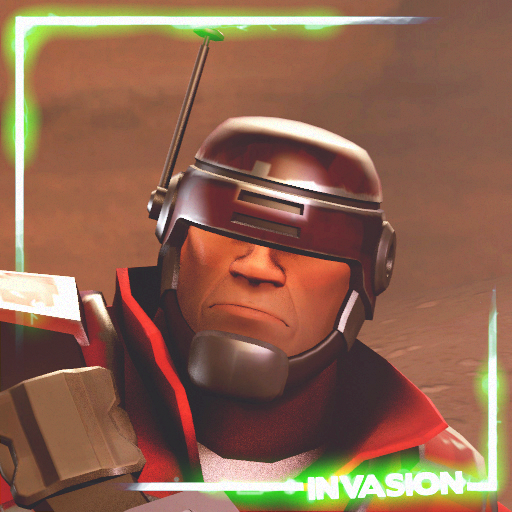 The Space Trooper Set
Collection by
Evil_Knevil
Helmet and body armour for Soldier. Concept by Square Model by Evil_Knevil Texture by NassimO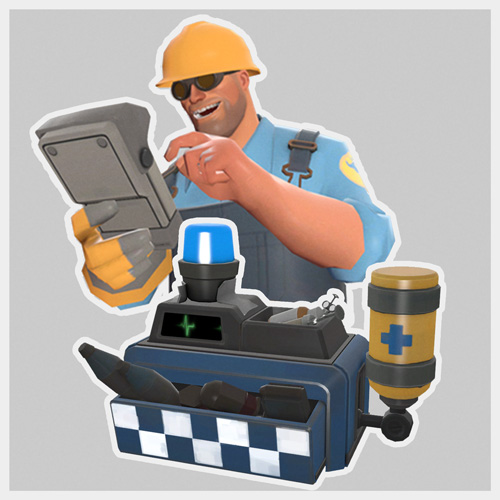 The Quick Draw Logistics
Collection by
neodos
Engineer Mini Dispenser + The Handy Partner PDA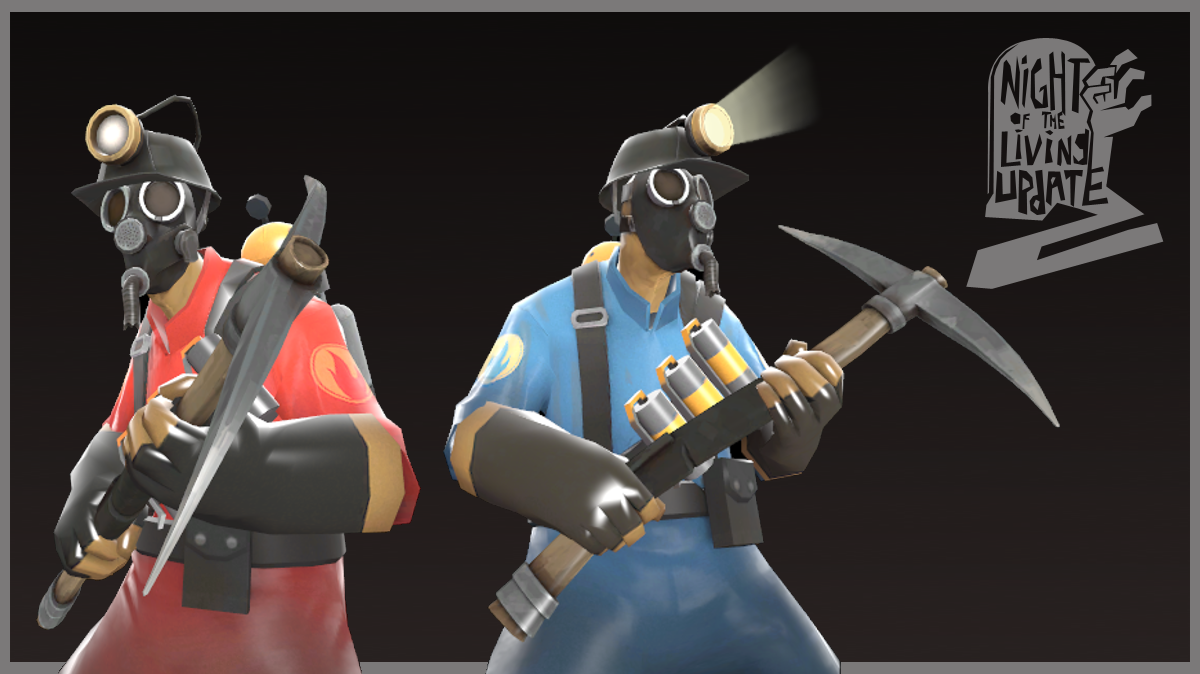 The My Bloody Austrailium-Mine set
Collection by
CoreVixen
A 3 piece psychotic miner set, with a tank and primary still being worked on.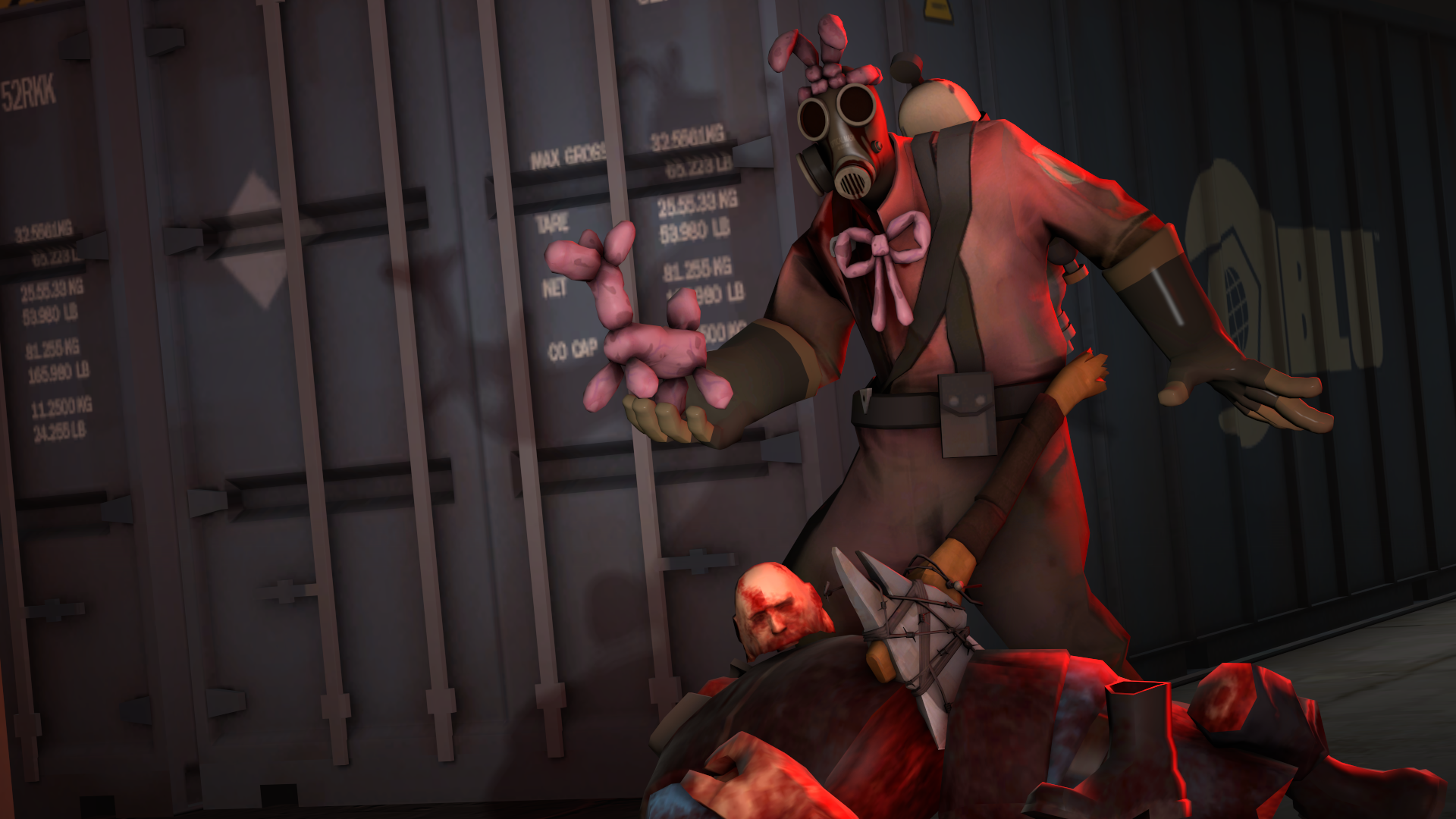 The Gut Garments
Collection by
K_Factor
A halloween costume set for 2014. Made by K_Factor, Toxicweasel, and Bloodfart.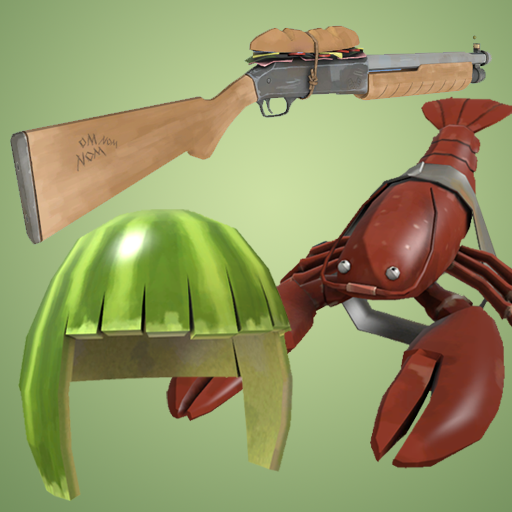 Morsel Kombat
Collection by
Pogo
Morsel Kombat - The Extreme Indoor sport, Live every mealtime in your Kitchen. Where snacktime is killing time. Included: Melanies Melon Cap - Fortified with fruity goodness The Sub-Sandvich - Time to eat lead! Fists of Raging Lobsters - Snap snap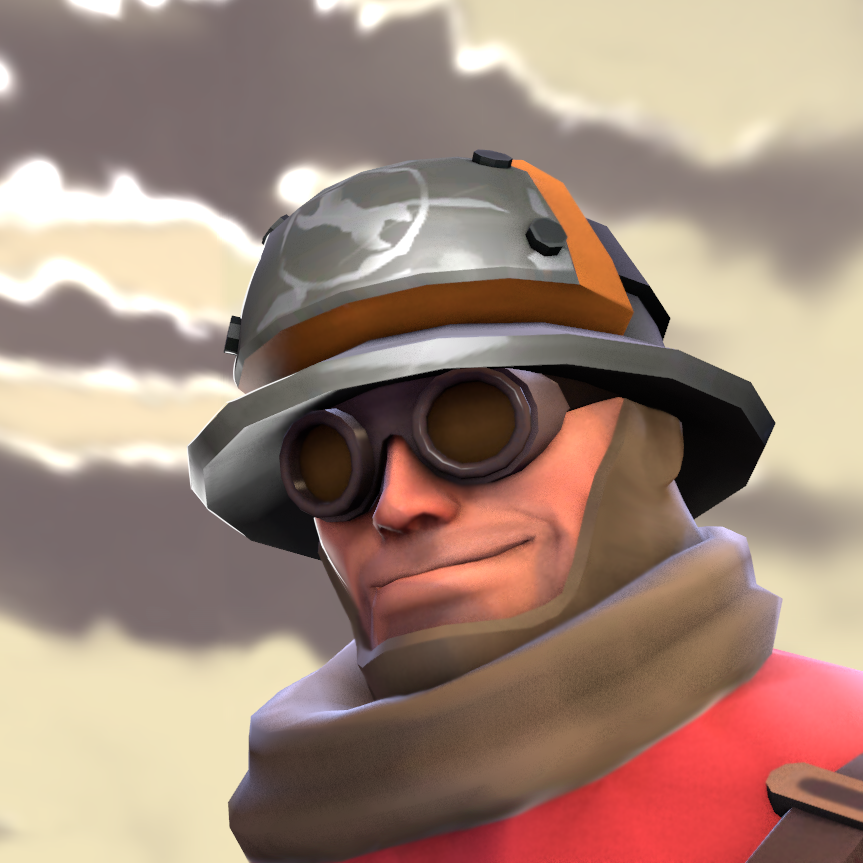 The Unsafe Worker
Collection by
Colteh
self explanatory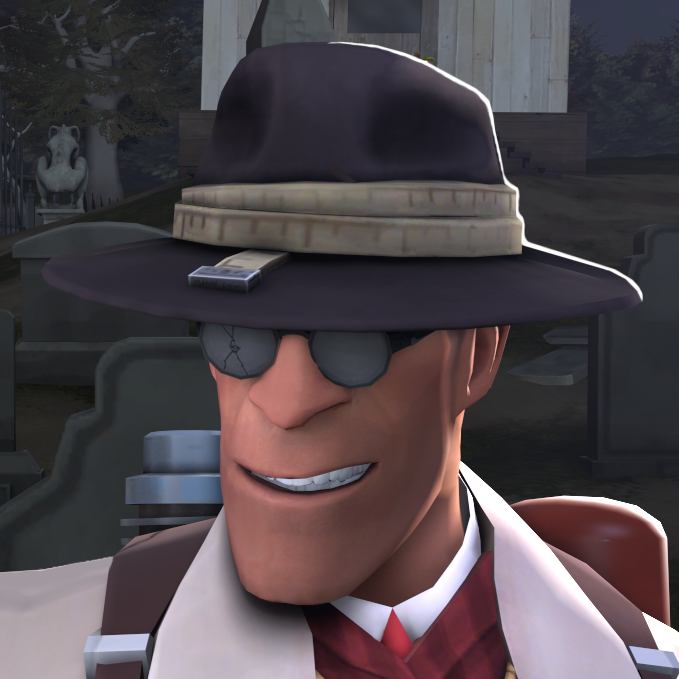 The Undertaker
Collection by
JPRAS
An Undertaker Themed set for the Medic.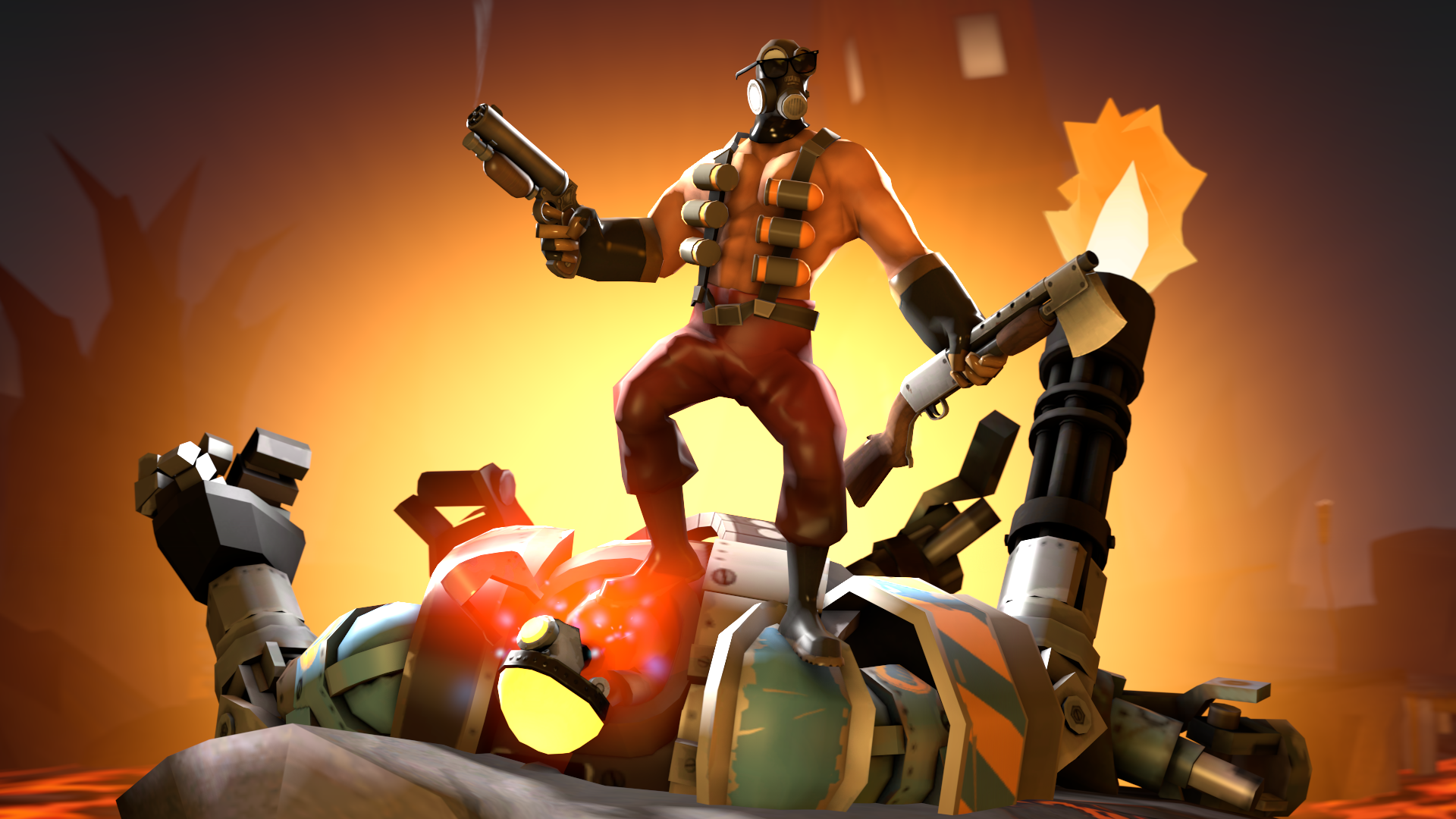 ZombiePlasticClock's Arms Race Submissions
Collection by
ZombiePlasticClock
Arms Race is a contest where people make weapons for TF2. These are my submissions for the contest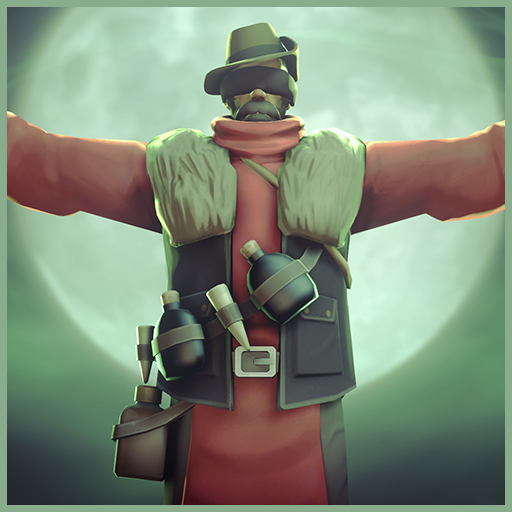 The Crit Caster
Collection by
✨SedimentarySocks✨

Heavy The Mann Hunter
Collection by
Flat Penguin
YOU.. YES! YOU!.. You can not run! Heavy Will find Tiny Coward!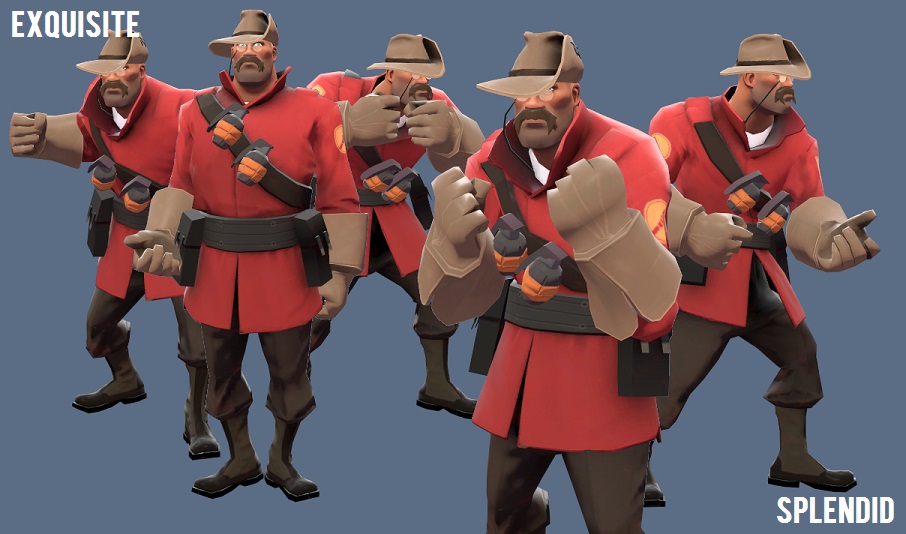 The Nobel Peace Prizefighter
Collection by
Roast
This patented cosmetic set-up is guaranteed to improve your ability to kill enemies and/or build canals. Probably.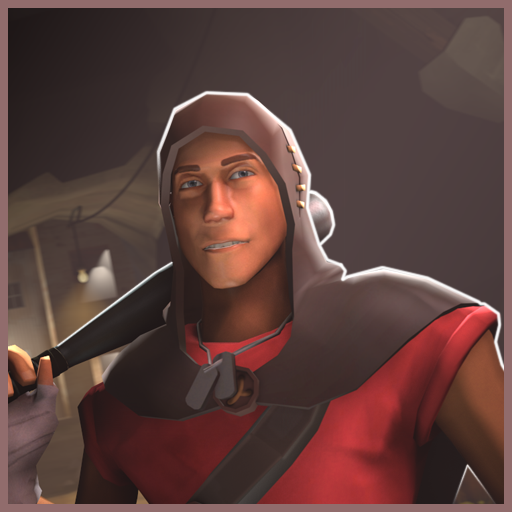 The Little Riding Hoodlum set
Collection by
Ertz™
As a kid , scout always enjoyed the story of Little riding hood, or atleast the version his 8 brothers passed on too him about a drug addicted vandal who ran faster than any wolf too deliver the goods too his crime boss named "Granny". Now you can relive t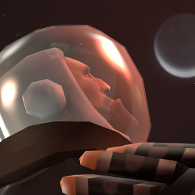 The Cosmonaut
Collection by
multitrip
space.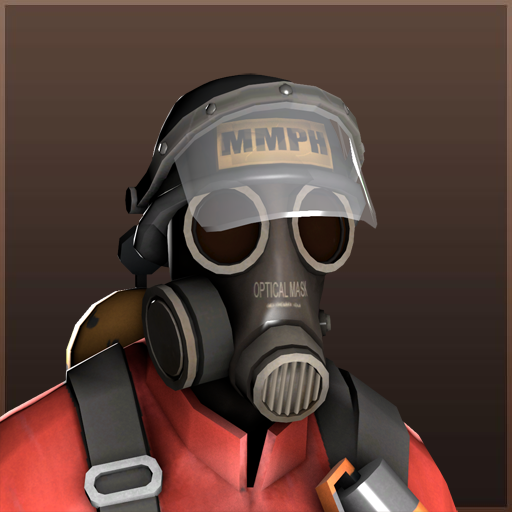 The Armored Assault
Collection by
Ertz™
pyro set, including a flamethrower, flare gun, vest, helmet and mask.

The Civil Defense Engineer
Collection by
Sky
(Nuclear) winter is coming. Protect yourself from the worst of the elements with this home-made hazmat suit, hood and gadgets set.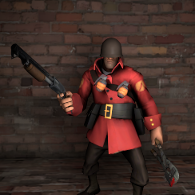 The Trench Soldier Set
Collection by
JPRAS
A set of 4 items for the Soldier: 2 Misc items; 1 Secondary Weapon (Shotgun); 1 Melee Weapon (Wirecutter).

Don't Be Afraid of These Bots!
Collection by
Circle Pipe
Don't be afraid of the dark, little one, The earth must rest when the day is done. Be friends with the Night, there is nothing to fear, Just let your thoughts travel to friends far and near. By day, it does seem that our troubles won't ceas

Corvalho's Spooky Items (2013)
Collection by
Corvalho
A collection with all the items submited by me to the halloween 2013.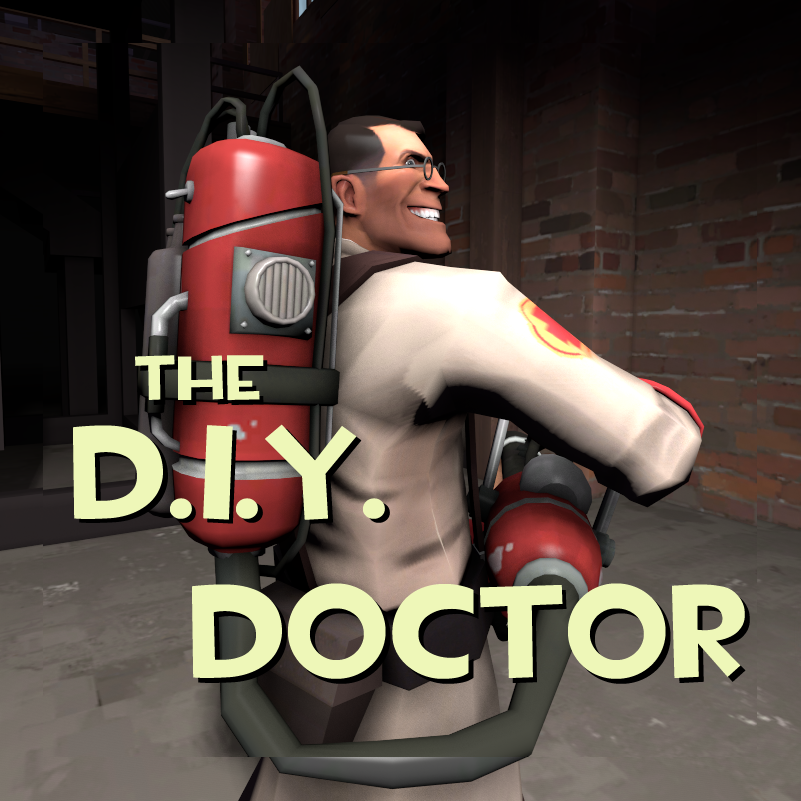 The D.I.Y. Doctor
Collection by
Will T.TVR
Not too long ago someone said "If you want a job in the industry, just give yourself one." I can virtually guarantee you that the industry being referred to was not internal medicine. But why should that stop you? His words are probably just as true for an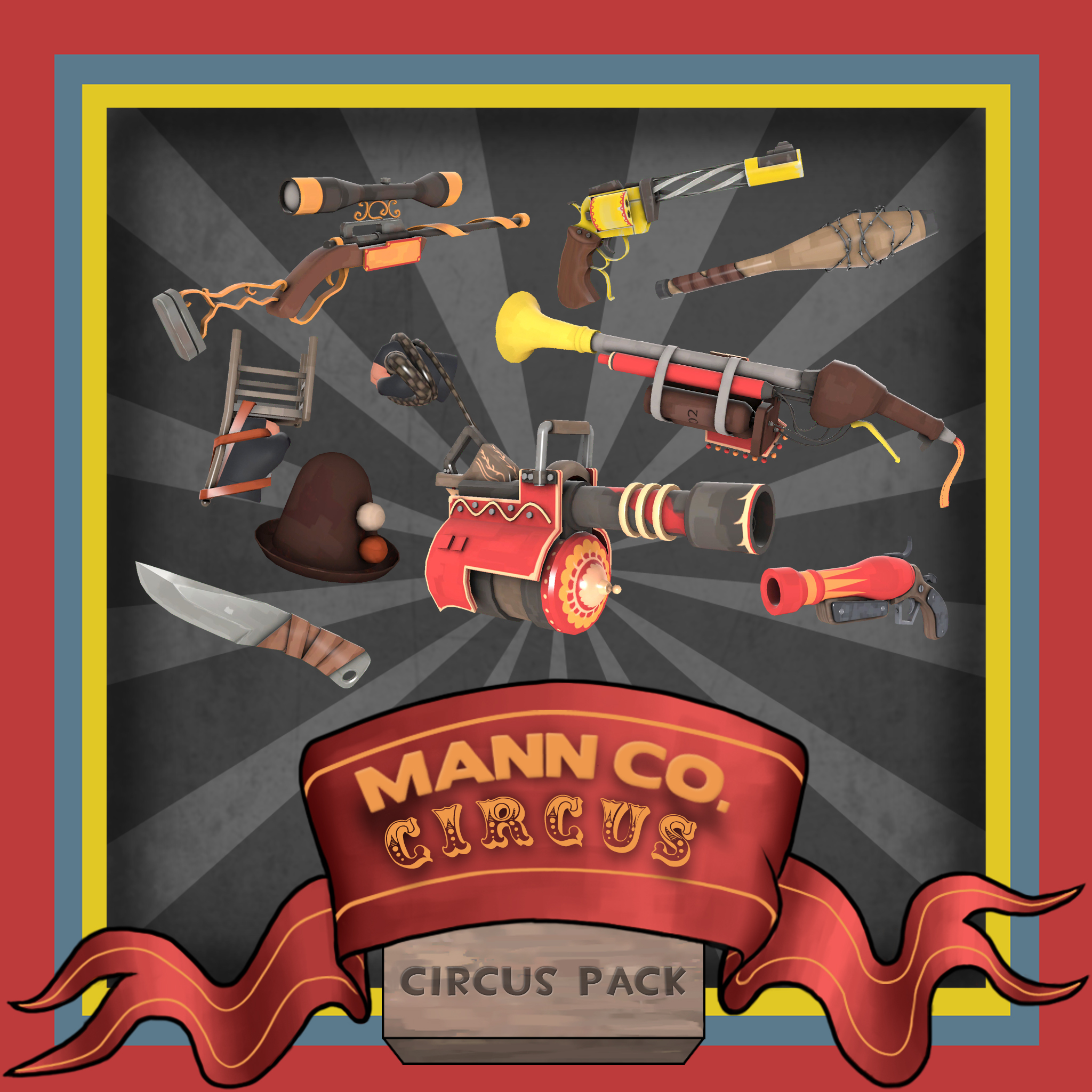 The Circus Pack!
Collection by
SNIPA
The Circus Pack for multiple classes! Jump around, scare some people, shoot some cannonballs, heck, shoot yourself out of a cannon! More items going to be added once submitted. Coming soon also, a circus themed map!

Return to Sender
Collection by
Segab
Nobody knows how Pyro is the only remaining employee of Mann Co. Shipping, but one thing's for sure, he sure loves his job.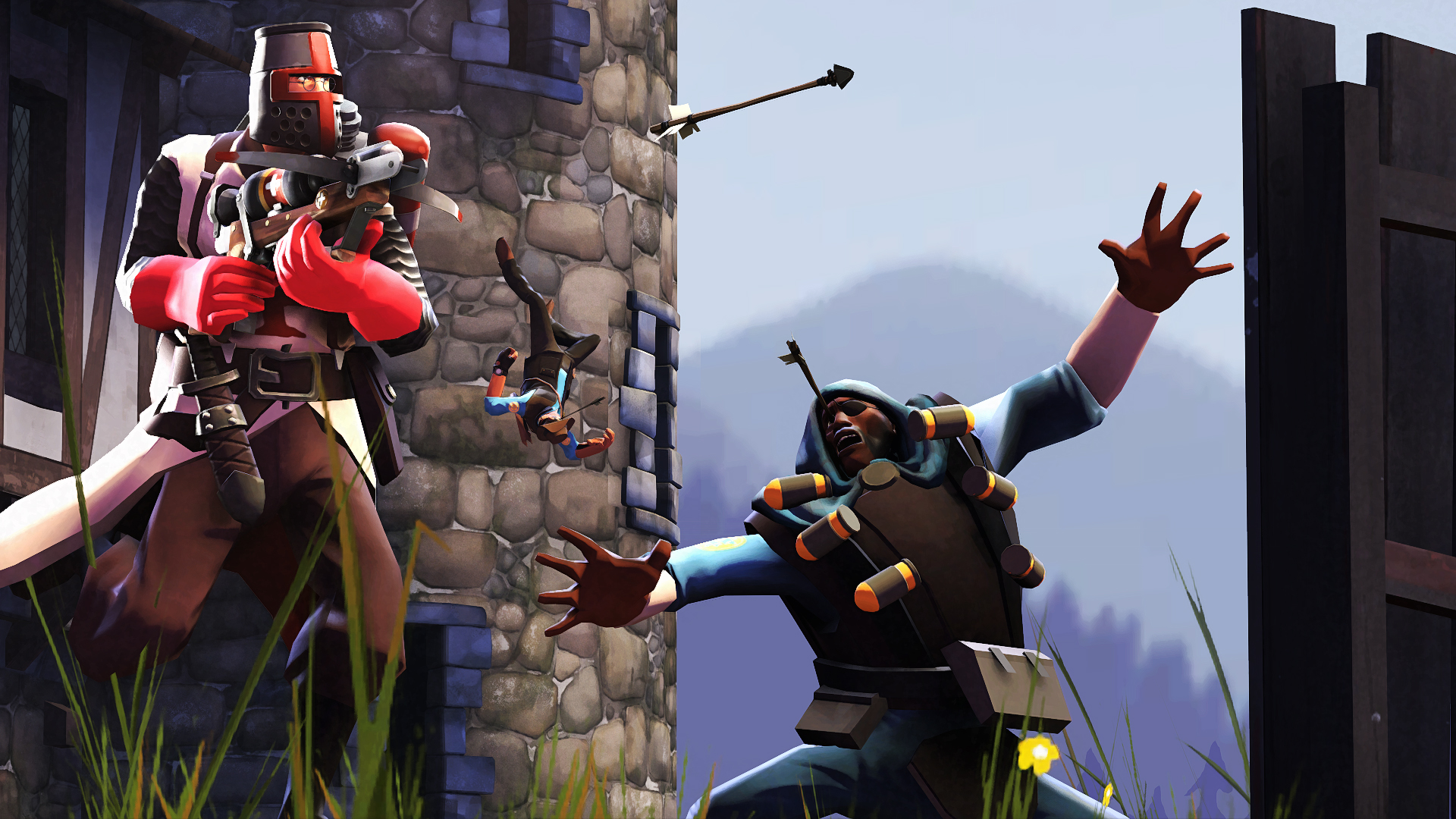 The Teutonic Quest
Collection by
Earl de Darkwood (Vacation)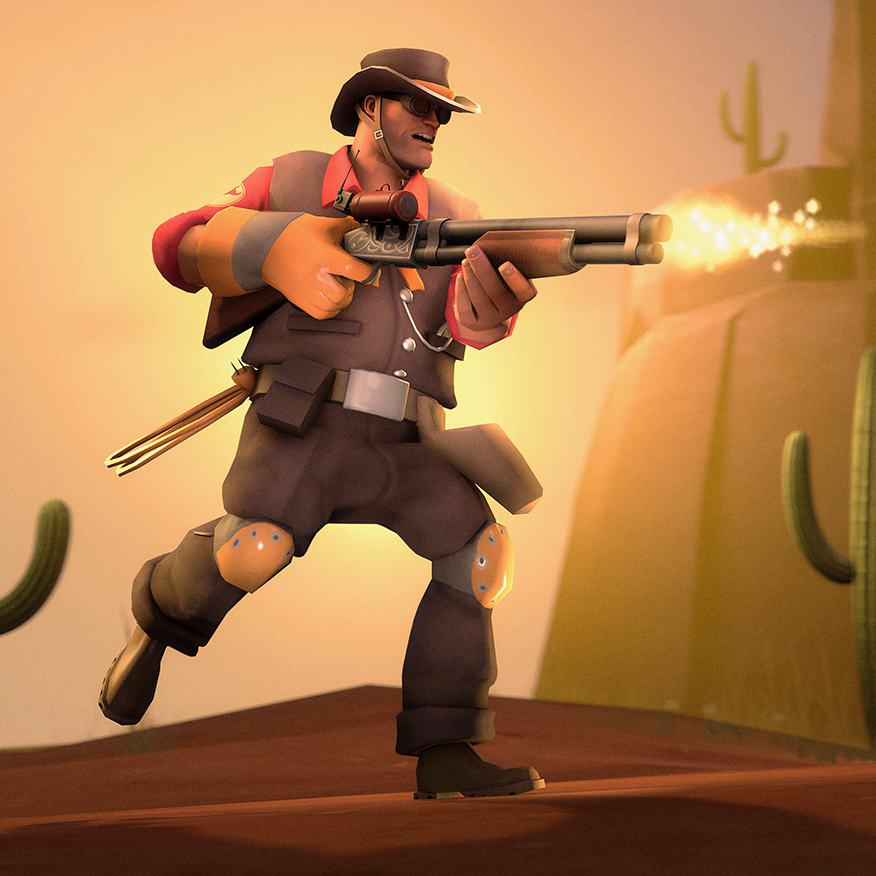 Dell "Justice" Conagher
Collection by
Colteh
The long-winded businessman that use brute force and negotiations to gain the intelligence!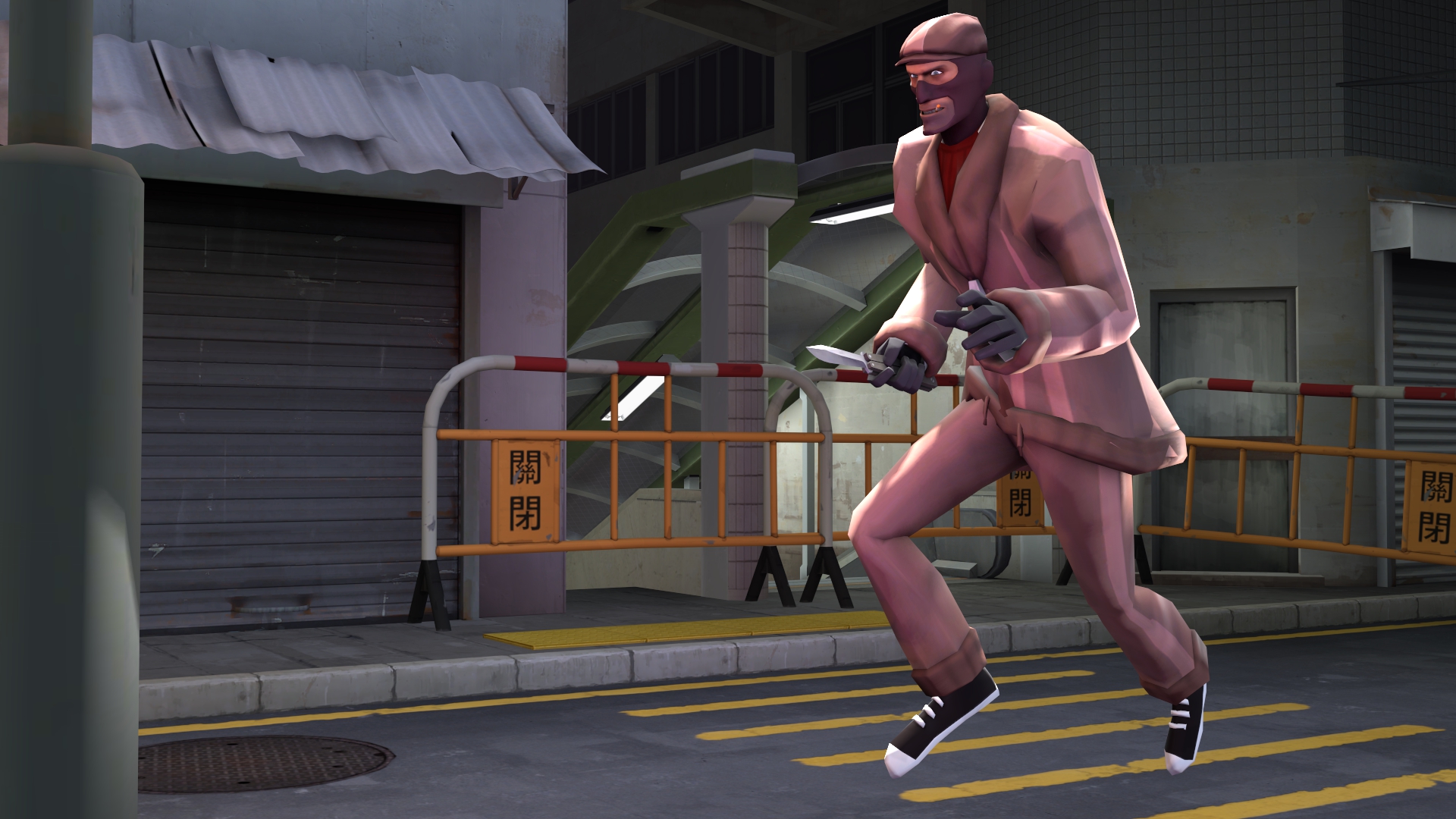 Casual Spy-day
Collection by
CoBalt
For the casual in all of us.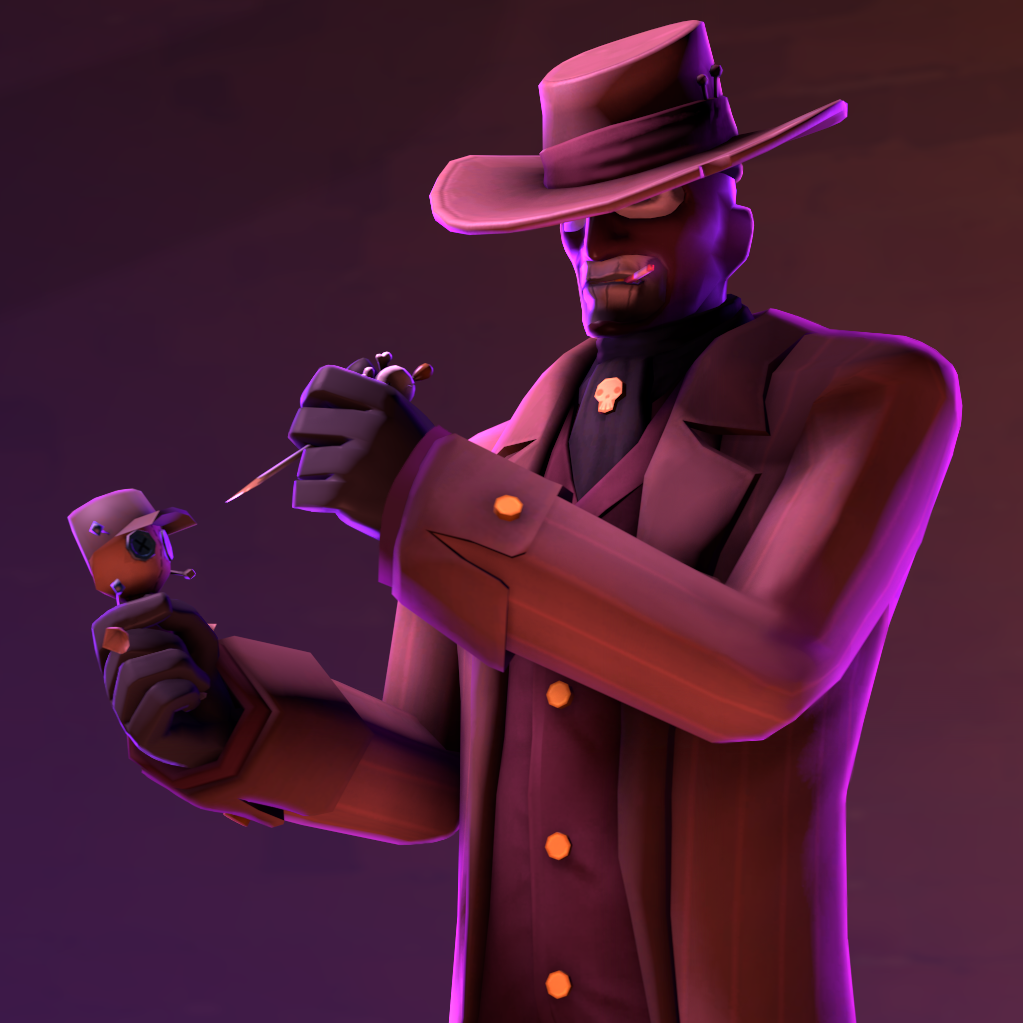 HALLOWEEN FIFTEEN
Collection by
Sky
All the Halloween items I've contributed to for this year, plus a few choice selections from years past! NO RESTRICTIONS THIS YEAR!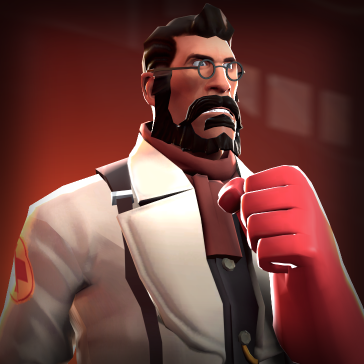 The War Doctor
Collection by
Constructor