Showing 91-120 of 11,630 entries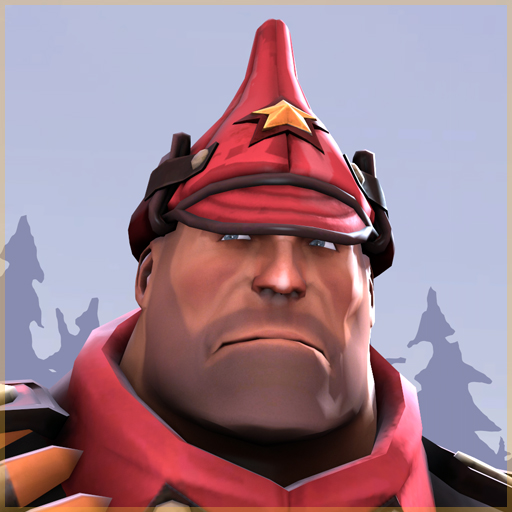 REDvolution
Collection by
Svdl
Dress up like someone with strong opinions about things.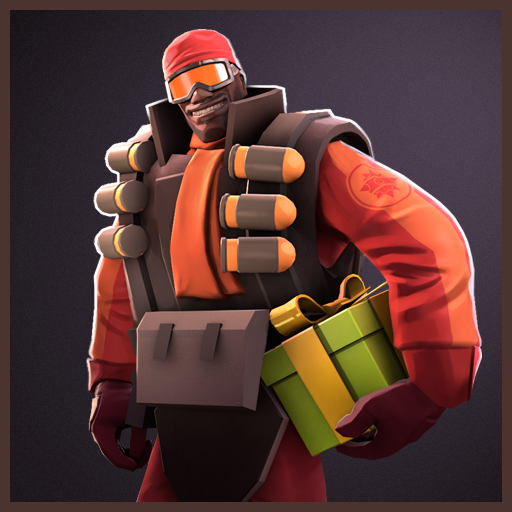 Free Skiier
Collection by
Ertz™
.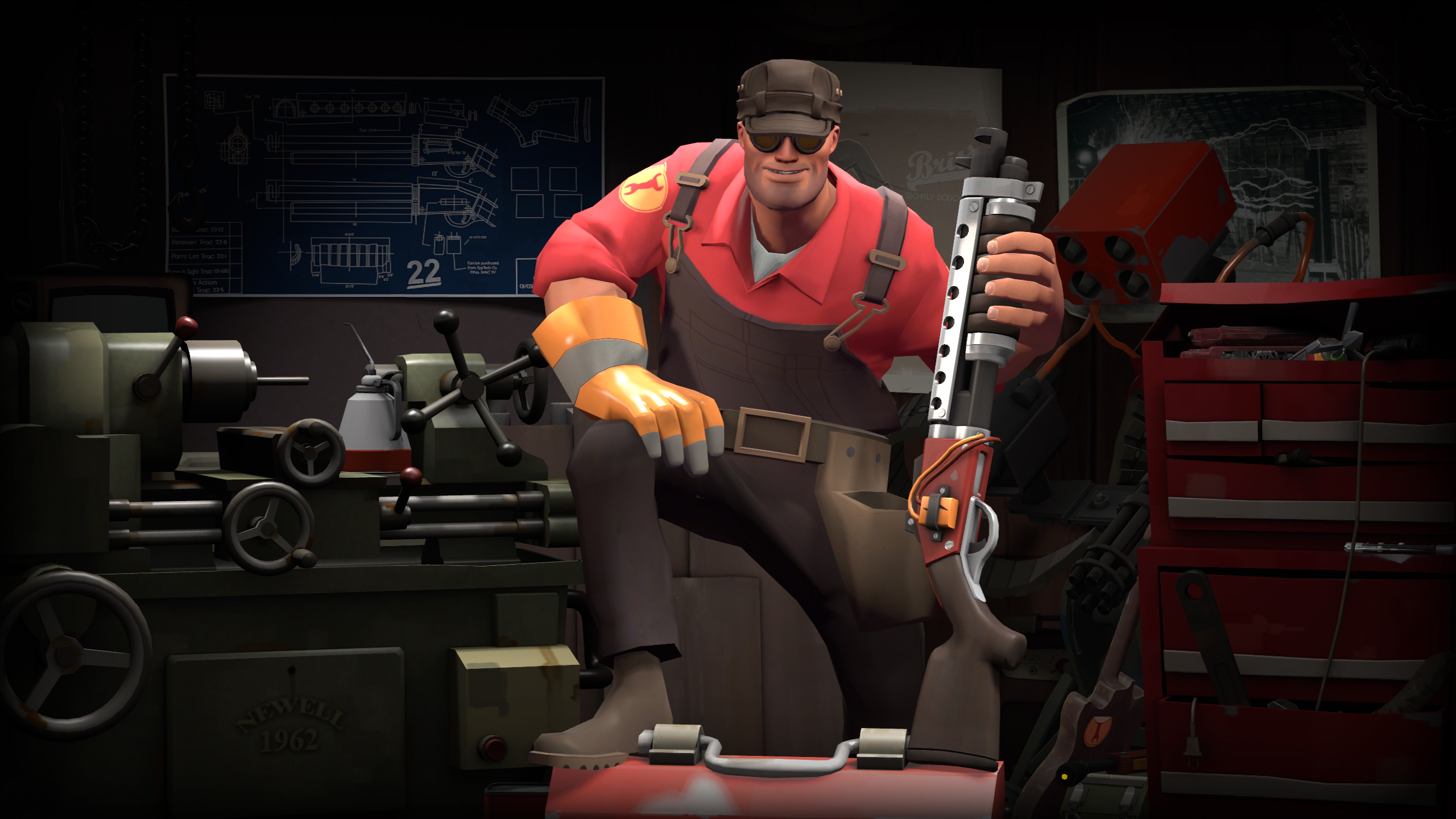 Pet Project
Collection by
Stev the Machiavellian Doorknob
Nothing like the quiet tranquiltiy of a machine shop to relax and spend your week off in

Extinct Killers
Collection by
Cheesypuff recovery mode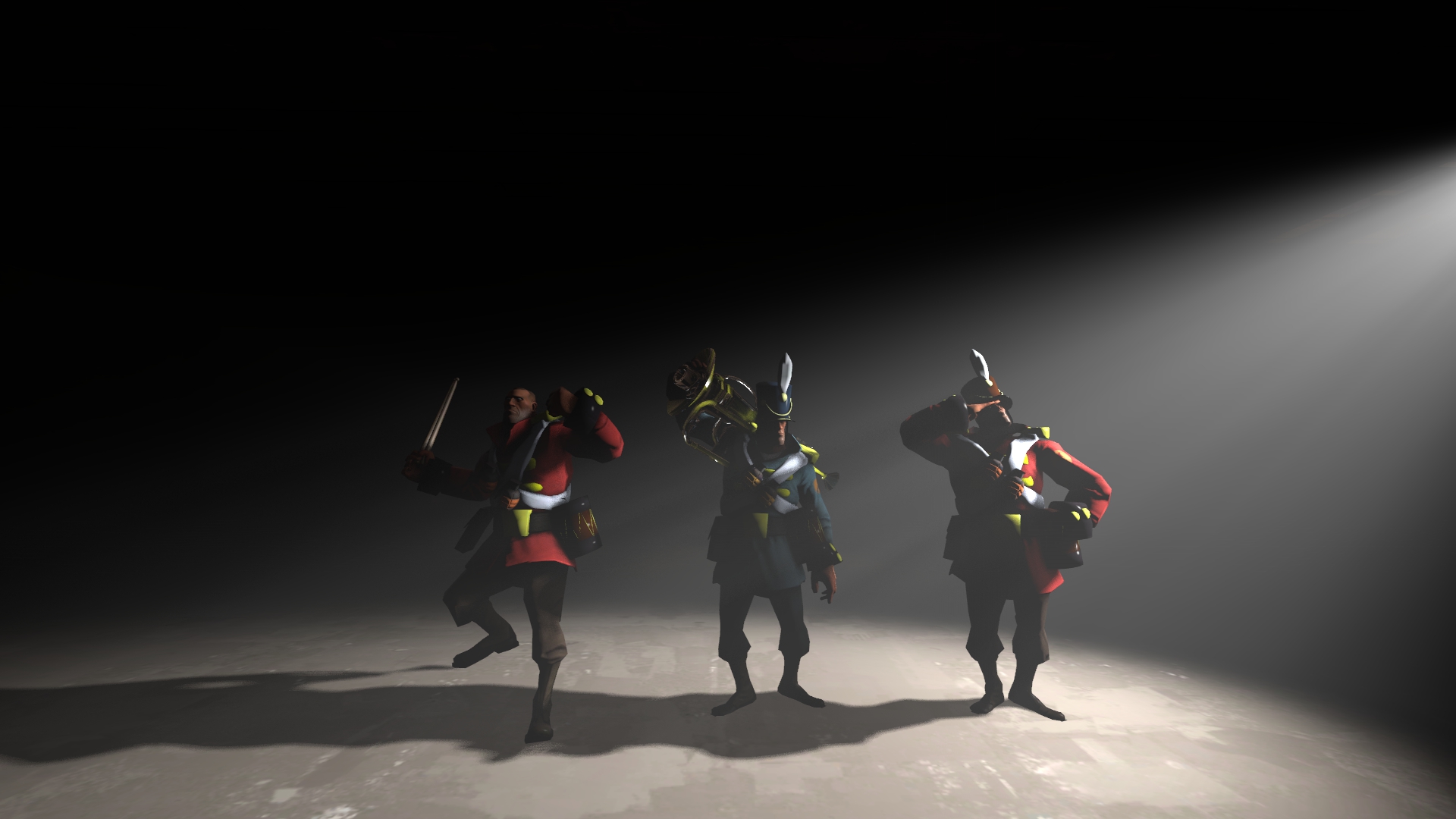 Toy soldier
Collection by
Hell
Feedback needed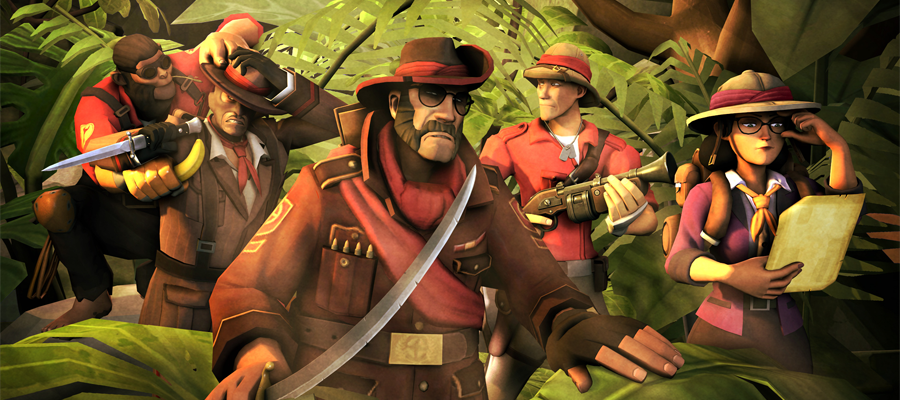 The Grand Gentlemenn of Lethal Talents
Collection by
QuestionablyInsane
This is a collection of Safari themed sets for the Sniper, Spy and Scout created by QuestionablyInsane and friends for the proposed Mayann update. Also included in this collection are other well made items from fellow workshop friends that were used in th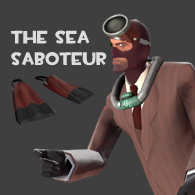 The Sea Saboteur
Collection by
nano393
Spies have everything, weapons, gadgets, moms, and many ways to kill you. There is no way to hide from them. It's your oportunity to see how those backstabers can follow you anywhere.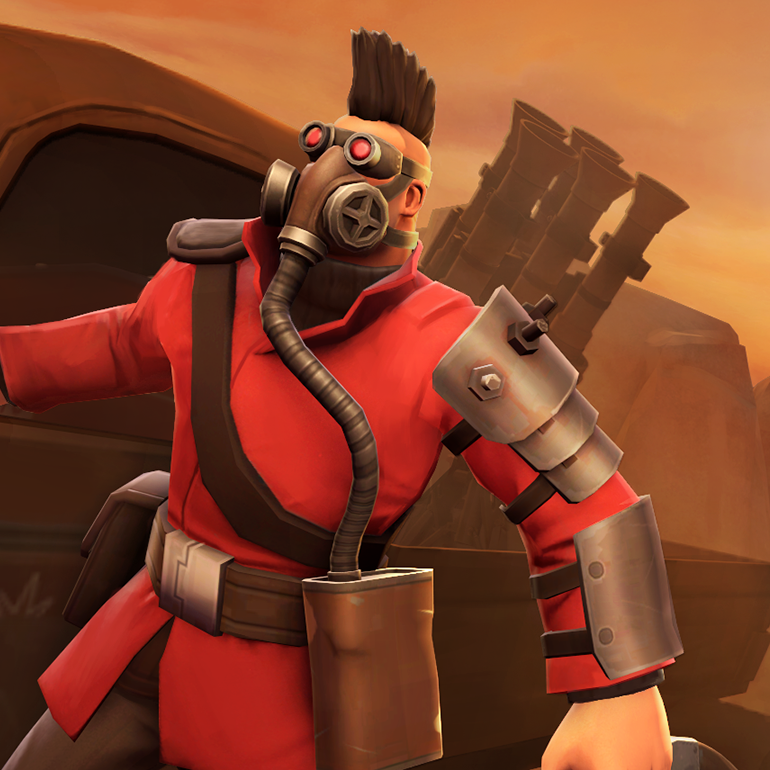 Road Raider
Collection by
Sky
Apunkalypse Now.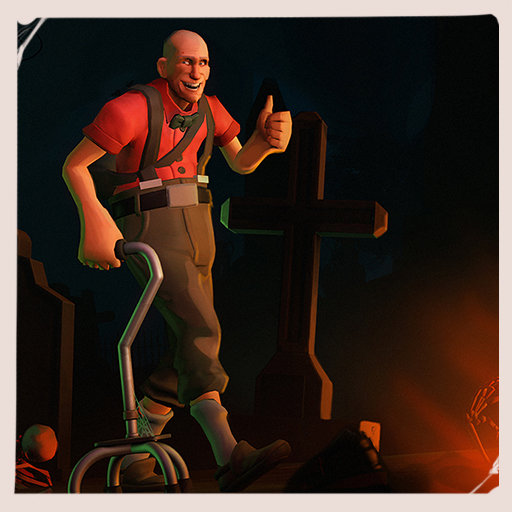 The Curious Case of Benjamin Bonkin'
Collection by
Sparkwire
Live fast, die old

C.o.T (Collection of Taunts)
Collection by
Void Breaker
These are a crap ton of good taunts that might or will make it to the game! For example: Killer Solo, Pool Party, Boston Break, Dance Voomin' Broomin, etc! (Disclaimer: I do not take credit in this collection give credit to the guys who maded these taunt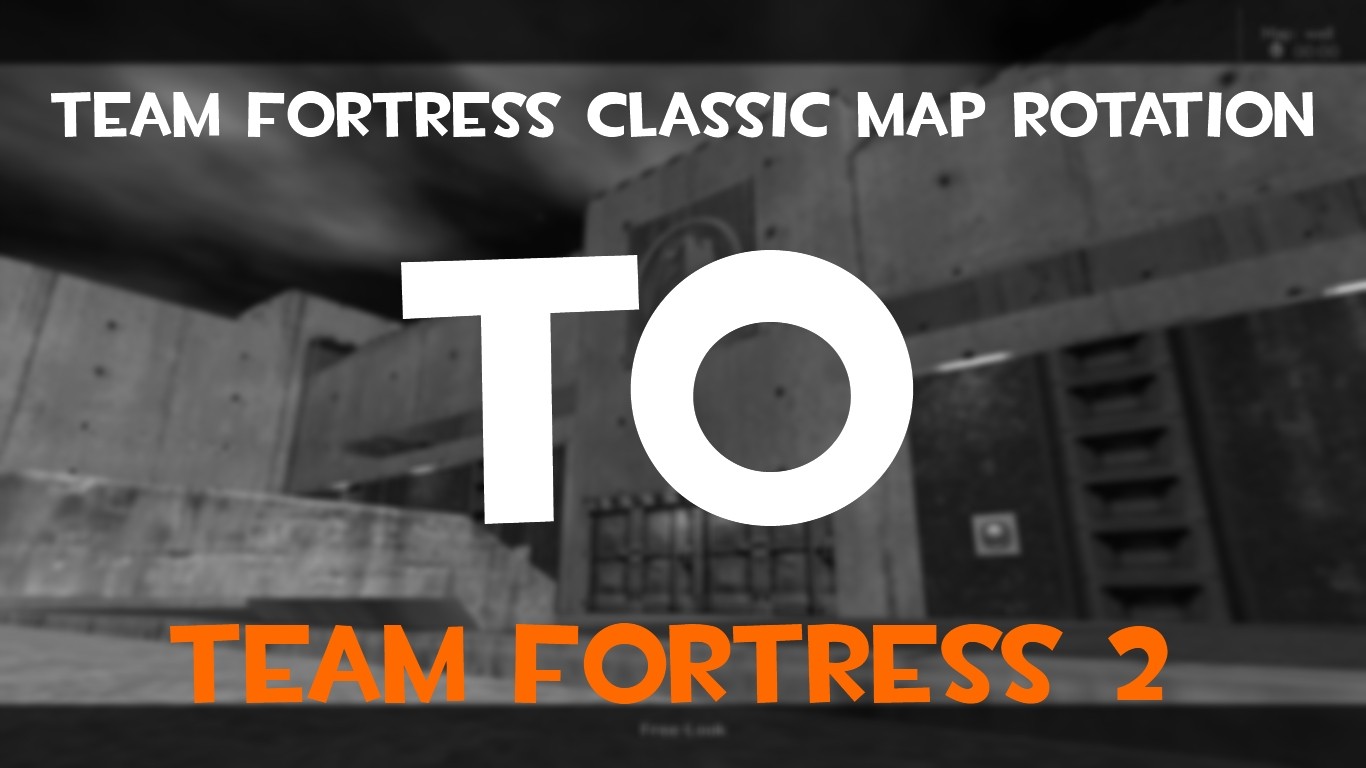 TF2: Team Fortress Classic Map Pack
Collection by
<2F F> | PJX
This is the Team Fortress Classic 2 Team Fortress 2 Map Pack. It'll contain every standard map from TFC optimized and reworked for TF2. Stay Tuned! The Maps are a bit more TF2 optimized but will still give you this "classic" feeling while playing it. I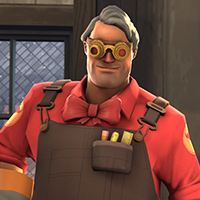 The Teufort Toymaker
Collection by
JPRAS
A set of 2 items for the Engineer based on toymakers.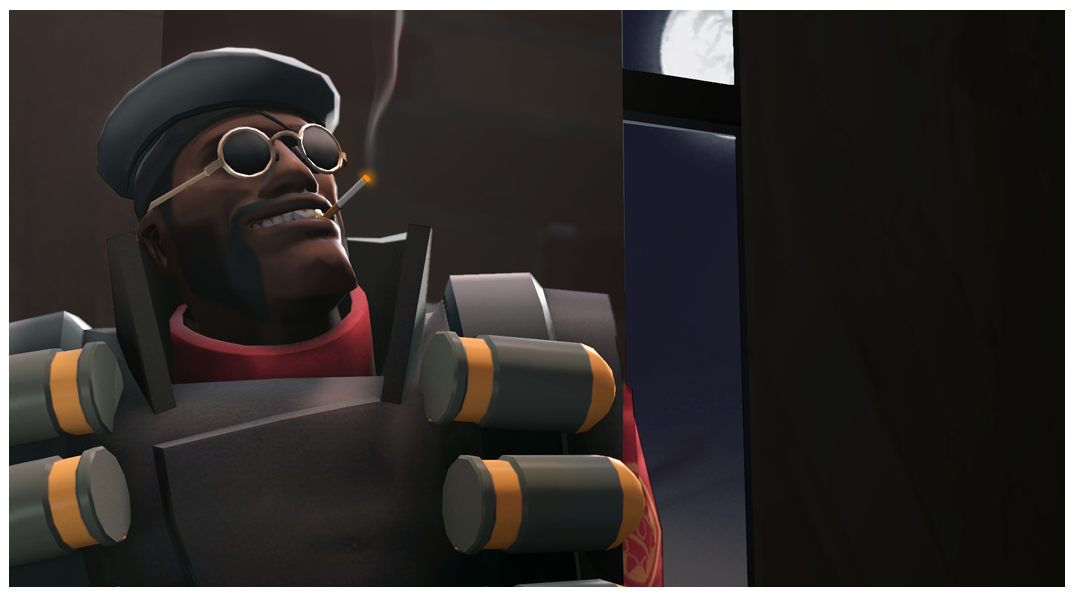 Scottish Soul
Collection by
Psyke
Sometimes you just gotta get a little jazzy.


The Zombie Fortress of Dr. Nedic
Collection by
ZoraKirby
Halloween Pack for the Medic themed around Zombies and a certain character from a game add-on. I would make an image for this collection, but I would only be willing to use source filmmaker for it, which I am only now installing.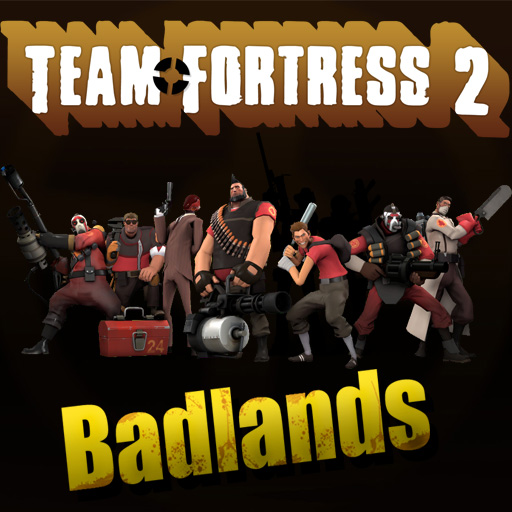 My Borderlands Franchise Items for Team Fortress 2
Collection by
Handsome Mug
This items are made just for fun (and hoping that it will be in the game soon). This items are for the Borderlands fans (like me) who loves tf2 as well it is still incomplete and still had to make other items for the other class

Iron Gauntlet
Collection by
Corporal Wankstain
Ideas For The Iron Gauntlet Update!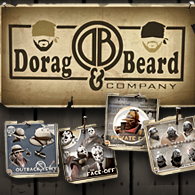 "Dorag & Beard Co."
Collection by
Sith Happens.
"Dorag & Beard Company." Unexpected Items for Expecting Customers. _______________________ Watch how TF2 Items are made live on my LIVE WORKSHOP!!! ○ http://www.LiveWorkshop.com ○ http://www.Youtube.com/user/DigitalLiveWorkshop ○ http://www.faceb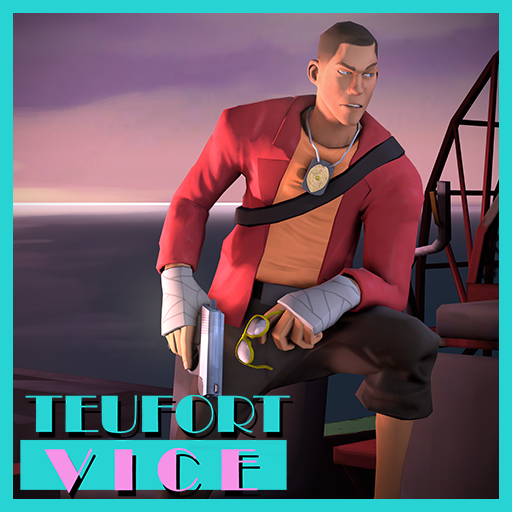 Teufort Vice
Collection by
Ludumberg
Become a Miami Detective with this set, don the famous shirt/suit combo and fail to bust any perps in no time! http://puu.sh/mgOEA/f96e5dba44.png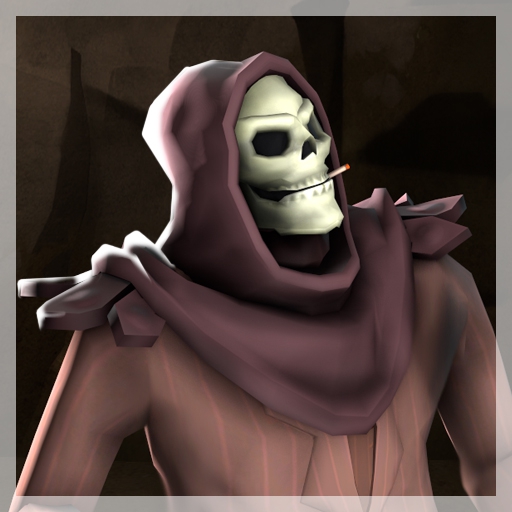 Construct-o-Ween 2015
Collection by
Constructerror
myeh

Borski The Butcher
Collection by
Ertz™
some head, apron and pants for halloween.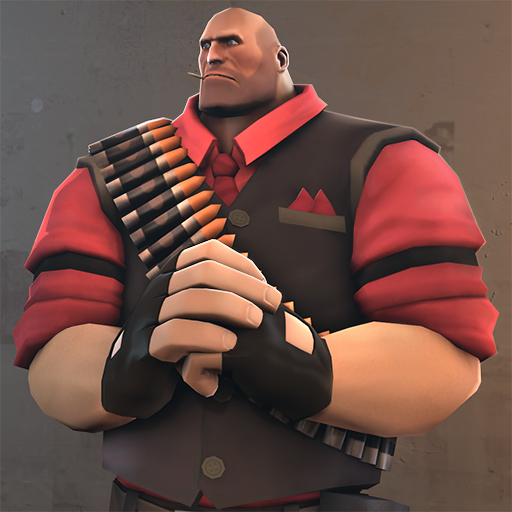 The Badlands Gangster
Collection by
JPRAS
A set of mobster items.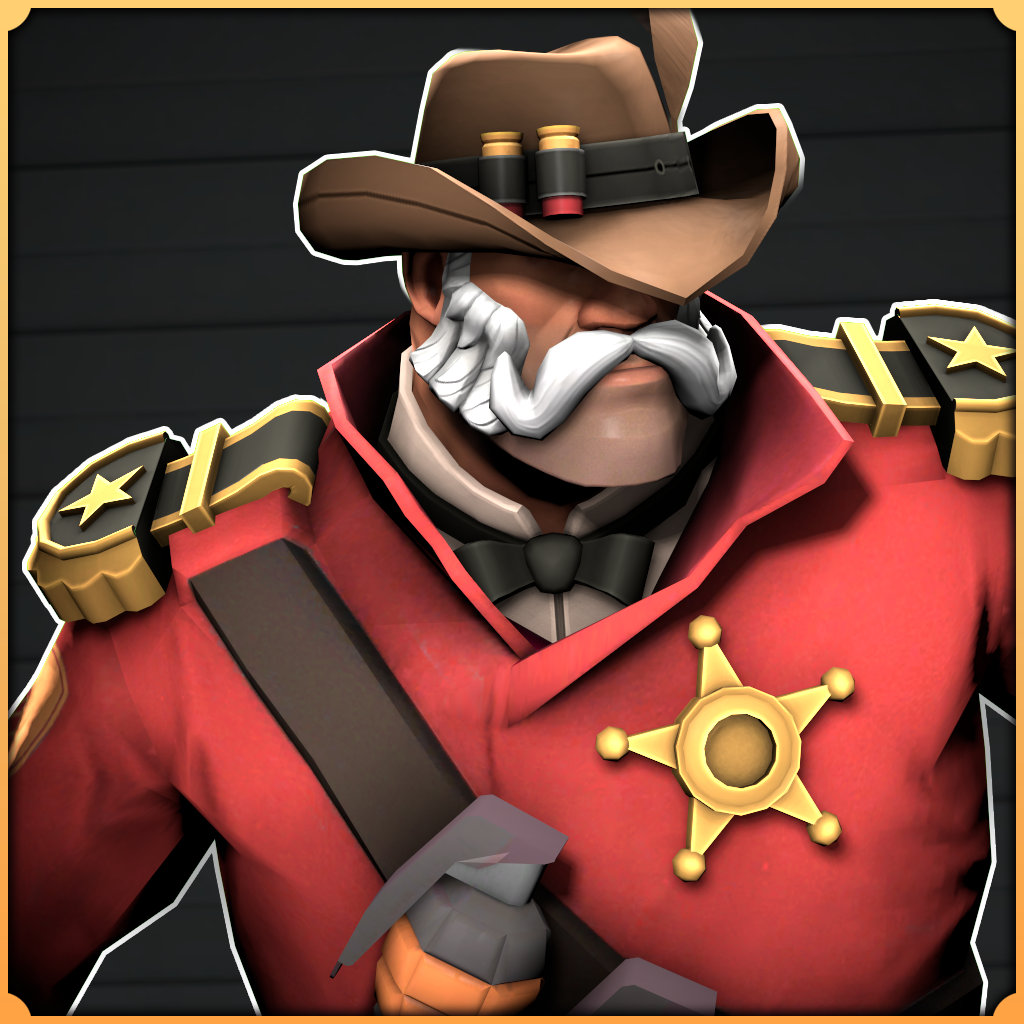 The Fugitive Hunter
Collection by
Nicolas
U.S Marshal Mister Jane Doe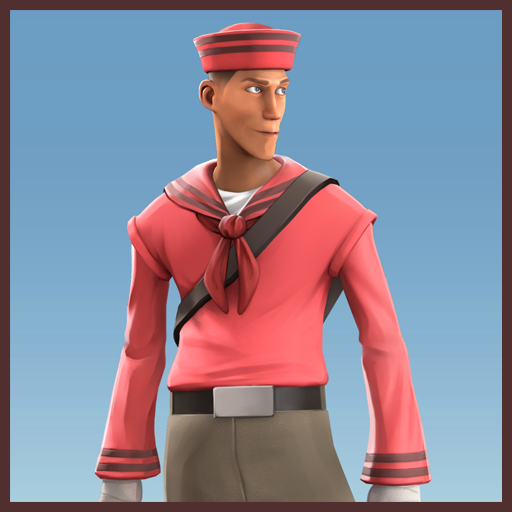 Deck-Swabbing Duds
Collection by
Big Bob
A pair of sailor-themed Scout cosmetics. Made for the Winter 2017 72hour TF2Jam. Paintovers by Metabolic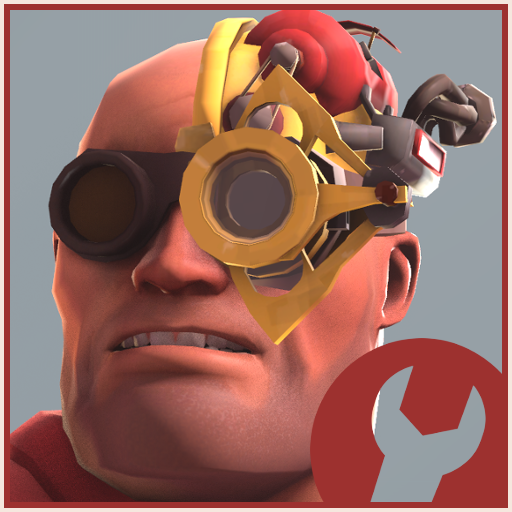 The MetalHead Mann
Collection by
ksd
This is the set that splits up the MetalMind into two gold starred, items. The Metal mind is a part of the collection so people can easily move to the newer items. Both Items will have Shots of how the two hats look combined. As always, please, give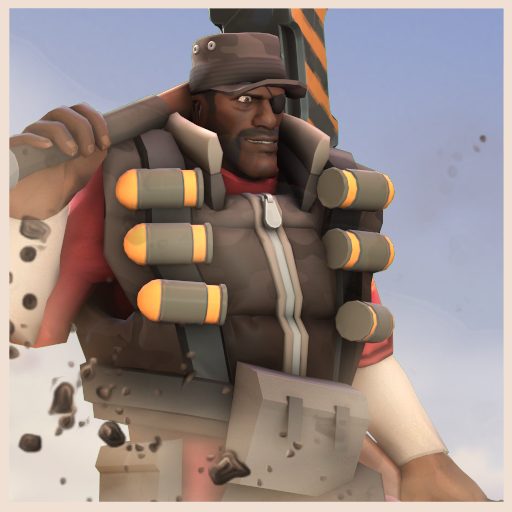 Destruction Worker
Collection by
Bapaul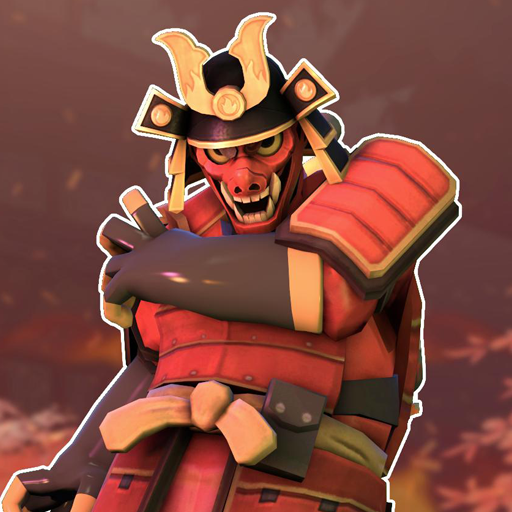 Scorched Samurai
Collection by
ToxicWeasel
Fear these ancient warriors! (especially this one carrying a flamethrower)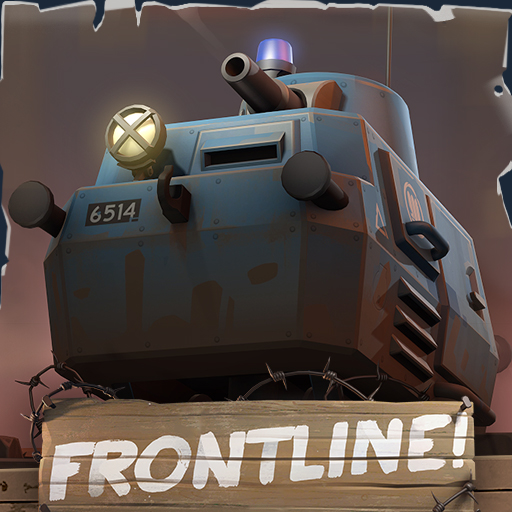 Frontline Cosmetic Collection
Collection by
Team Frontline
This is the collection of cosmetic items (and weapons) for the Frontline! Community Project. The maps have been moved to a separate collection in order to reduce the size of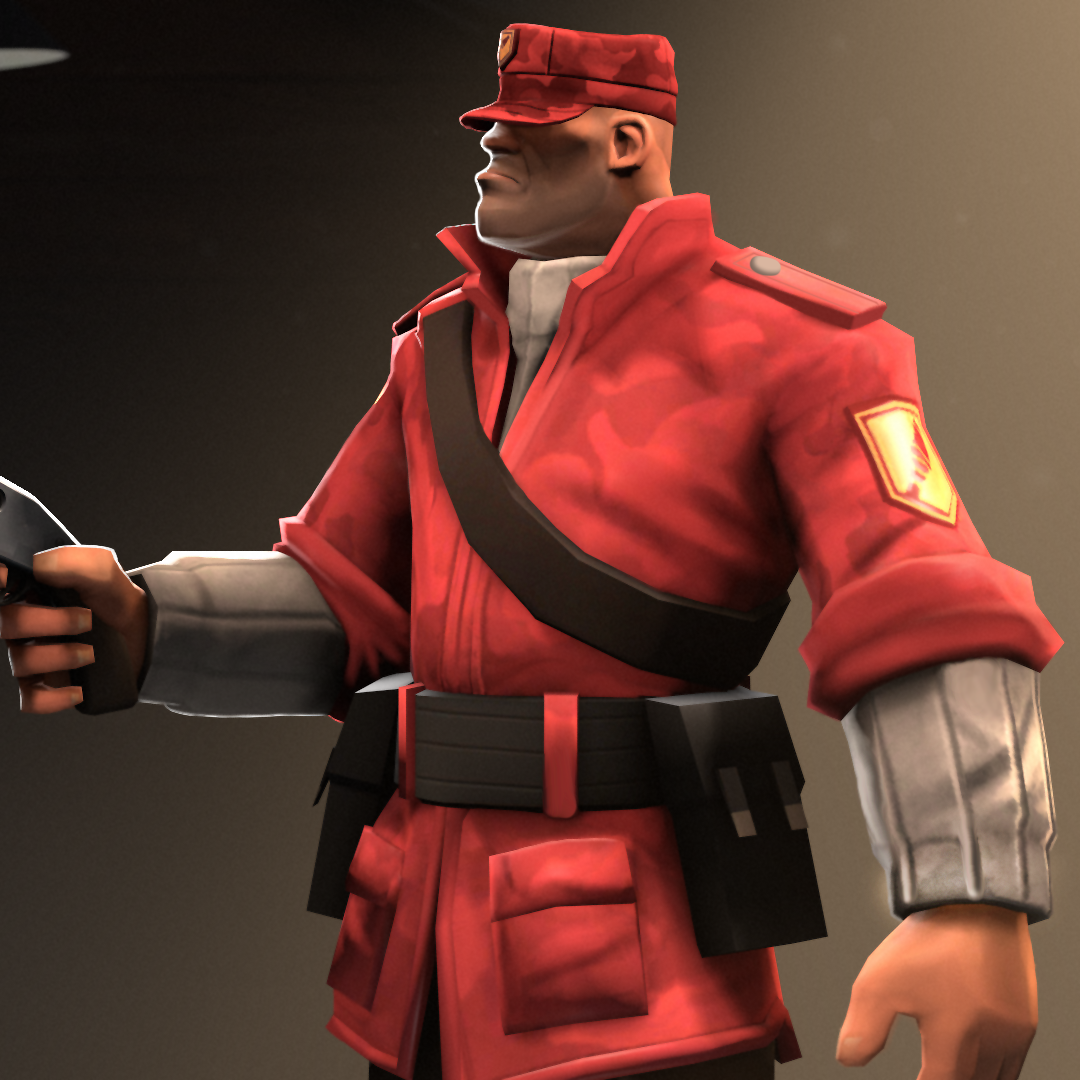 Undistinguished Mercenary
Collection by
JPRAS
Camo jacket and cap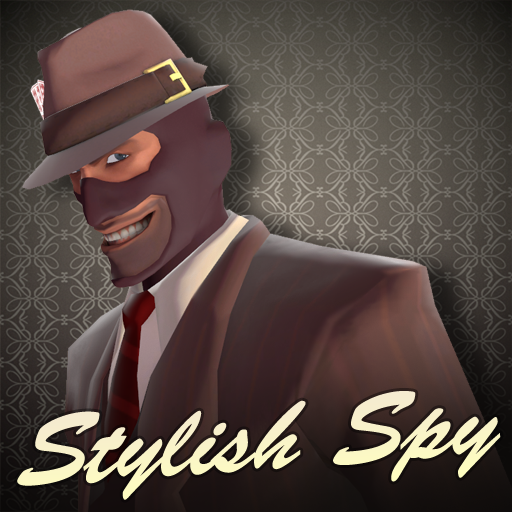 The Stylish Spy
Collection by
AyesDyef
The Stylish Spy. A subtle gambling themed set, featuring a stylish open coat, a tipped down rigid Fedora with card belt, a hidden sleeve card/knife combination & a poker chip/roulette table watch.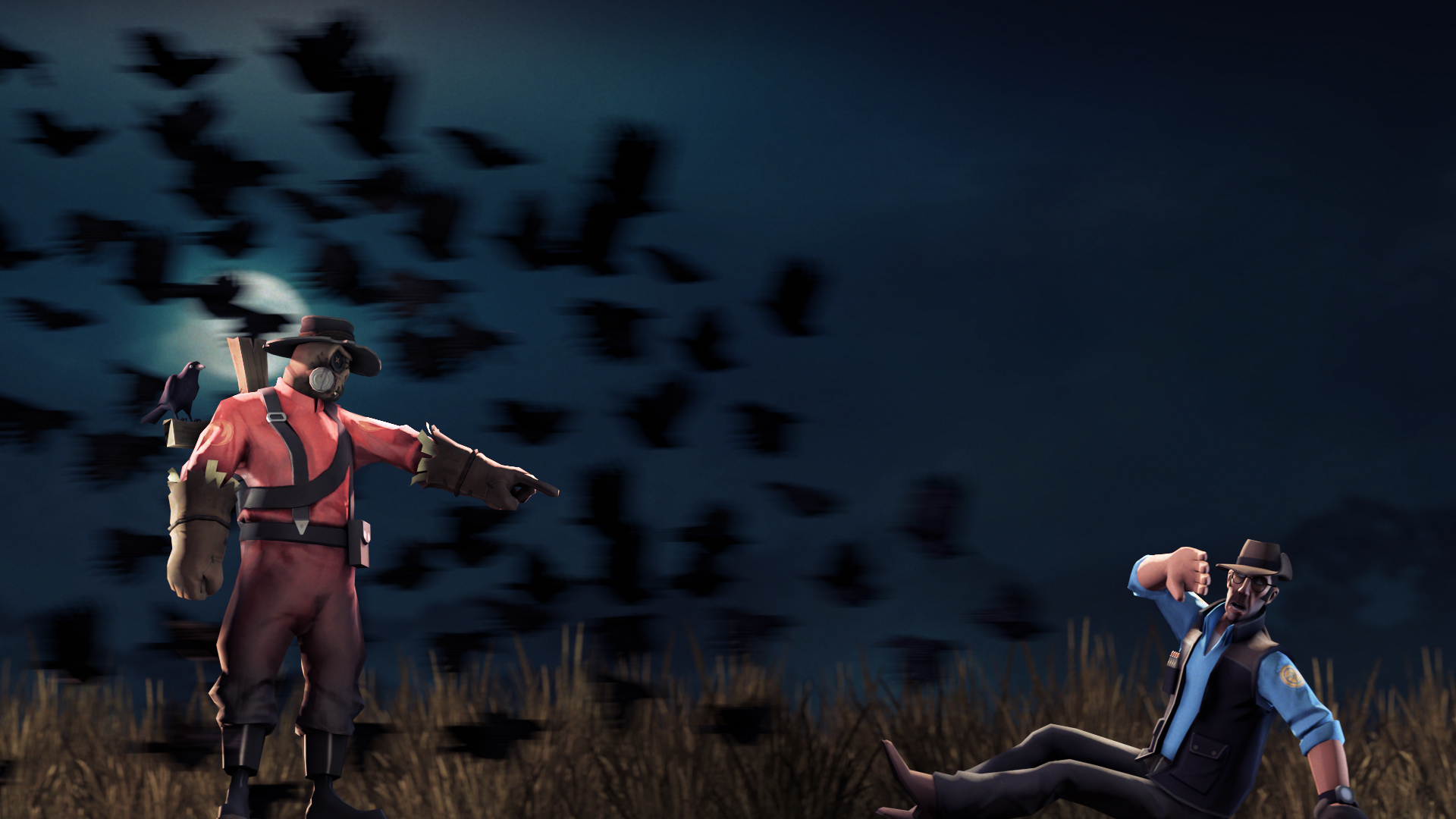 The Old Man Of The Rooks
Collection by
Nugget
"Don't be silly, Toto. Scarecrows don't talk."