Showing 91-120 of 10,831 entries

Arcanna Industries Guns n' Gear
Collection by
S3pirion
Arcanna industries is proud to say that they create the best weapons, using futuristic technology, for use by mercinaries all over the galaxy! If you've ever needed a weapon that would not only slice your enemies into pieces but also absorb their life ener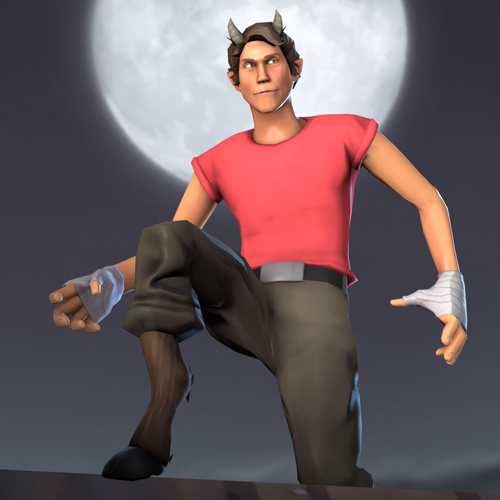 Bundle of Faun
Collection by
DeRosaJ
Just a couple of faun-themed items for Halloween 2013-- hope they're rad!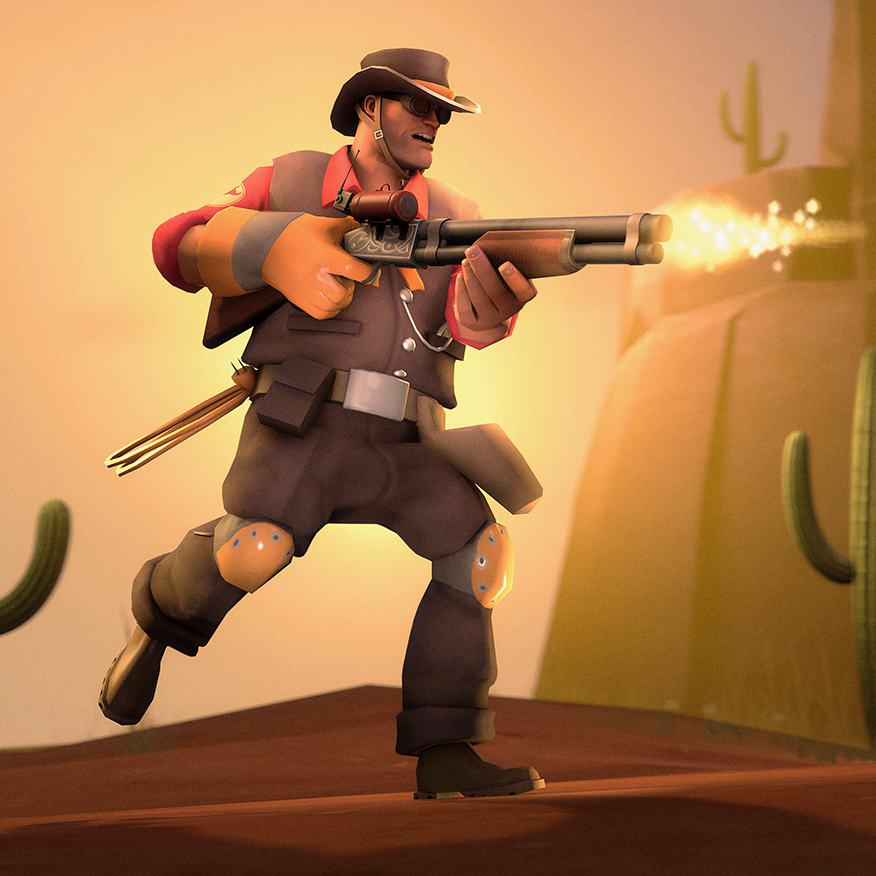 Dell "Justice" Conagher
Collection by
Colteh
The long-winded businessman that use brute force and negotiations to gain the intelligence!

Workshop League - All Submissions
Collection by
ZIG-ZOAG
This collection includes all the workshop submissions accepted for the Workshop League collections. http://images.akamai.steamusercontent.com/ugc/272841093788519171/EC24BAE29073CF498496D7288F4559F1523B1F2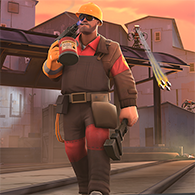 The Western Welder
Collection by
JPRAS
A welder set for the Engineer!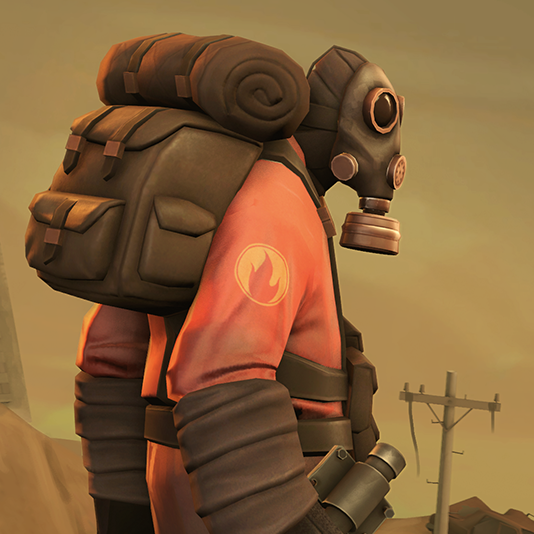 Badlands Wanderer
Collection by
Sky
Set 1 of the "New Tuefort Wasteland" Collection. Textures By Psyke Models By Sky/Donhonk Concepts by Square/Sky Promos By Sky/Donhonk Mods available for cosmetics at each of their pages.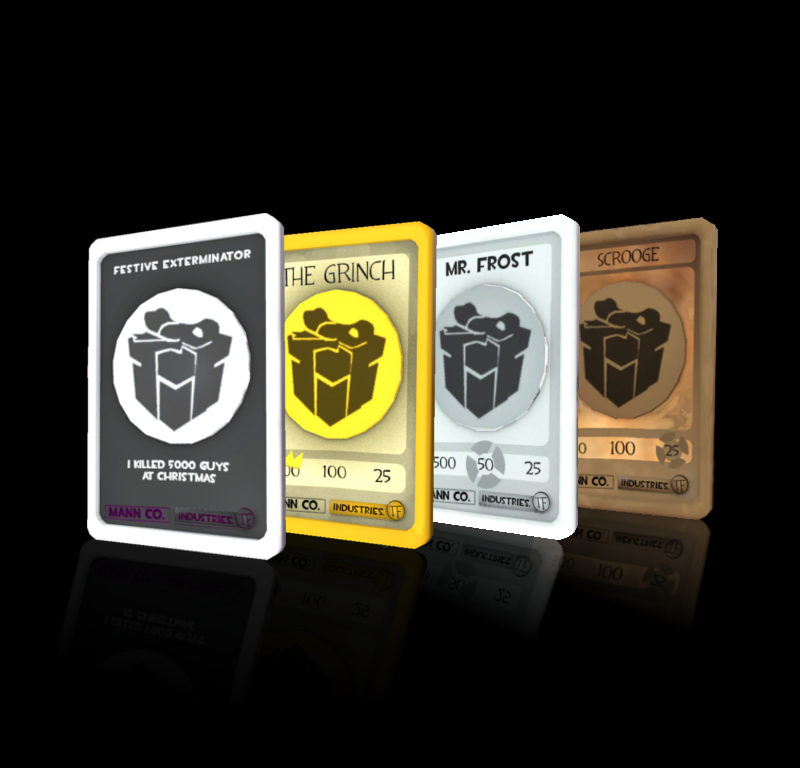 Christmas Kills! - Badge Collection
Collection by
BOT NET
A Collection of the Chrsitmas Kills! badges.

Wall Street Snob
Collection by
Ertz™
Special thanks to Doctor Aibaleet for the names!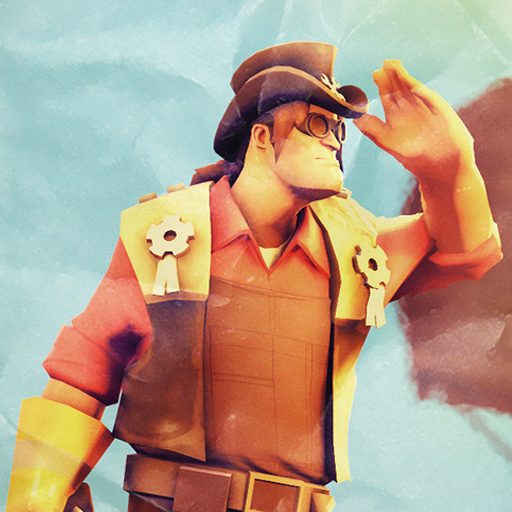 Blazing Sentries
Collection by
ToxicWeasel
Draw!?...haha! I think your'e out gunned son!.. But ya'll back now ye hear!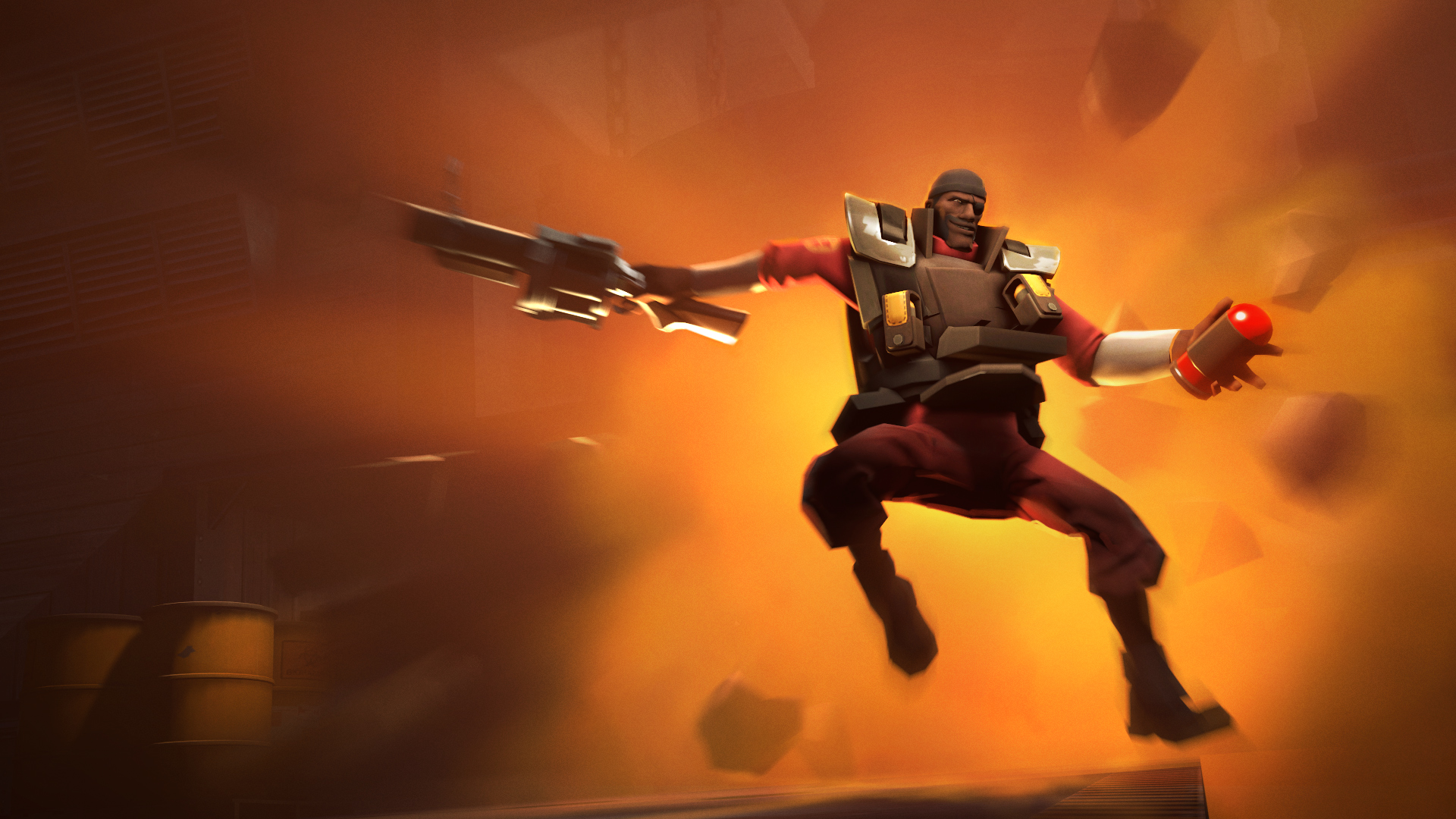 The Specialist
Collection by
BANG!
Two demo item misc made at different times that coincidentally fit together incredibly well, so we put em together!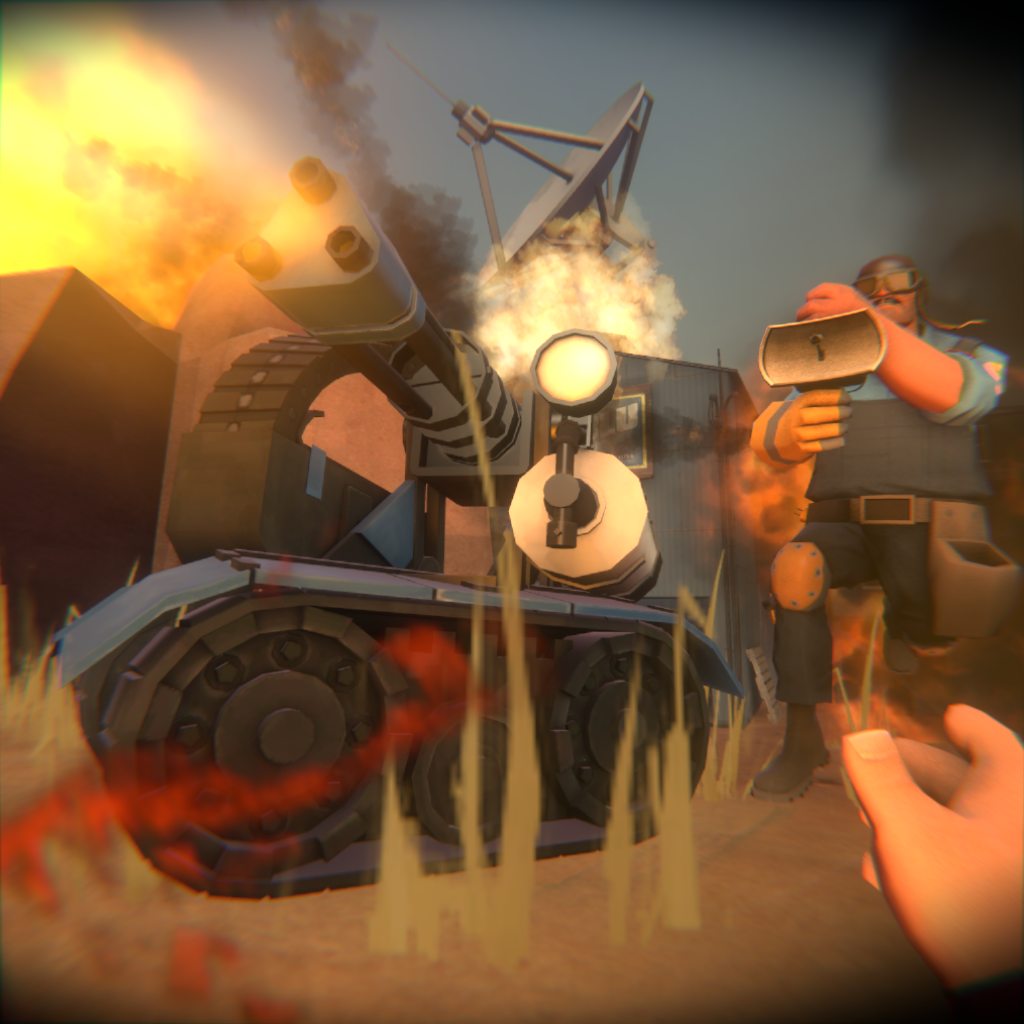 Mobile Sentry Gun pack
Collection by
Linko
To unlock the Mobile Sentry you'll need a special wrench: the burner. //DANGeR21 gave me the authorisation to create this pack with his wrench. Stats ideas: The Burner: +unlock the mobile sentry +50 % repair hit frequence +10 % repair speed (to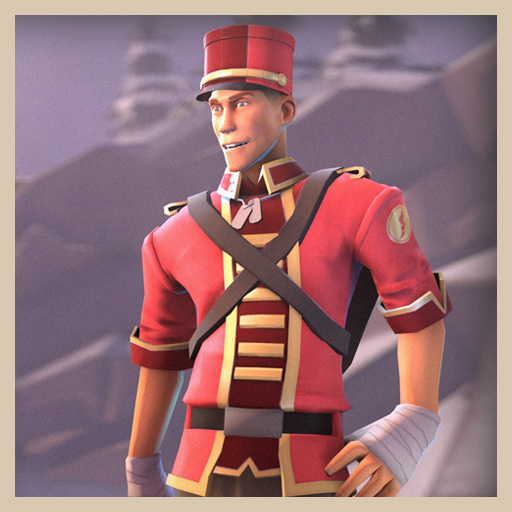 The Drummer Mann Set
Collection by
DeRosaJ
The Scout has taken up band practice-- c'mon, don't make fun of him

Corvatile's TF2 Maps
Collection by
Corvatile
Maps made by me.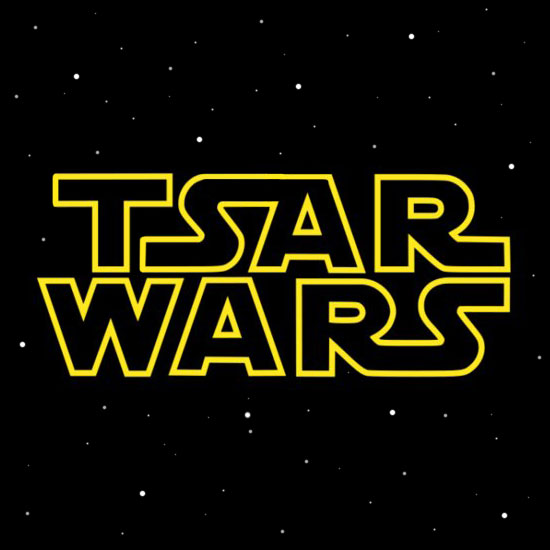 Tsar Wars
Collection by
Dewzie
- No Scout, Spy is your father... - No... That's not true... That's imPOSSible! - Search your feelings, you know it to be true. - NOOOOOOOOOOOOOOOOOO! Noooooo!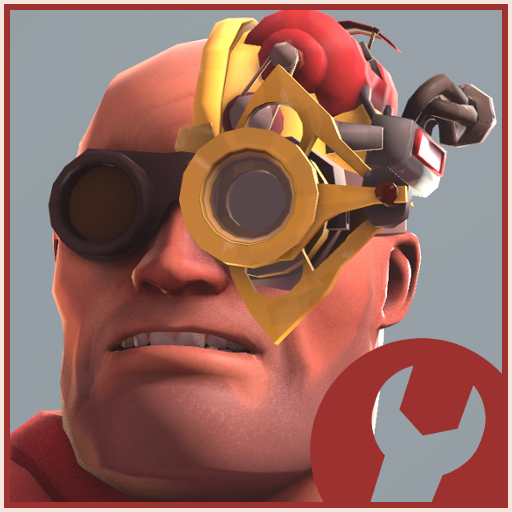 The MetalHead Mann
Collection by
ksd
This is the set that splits up the MetalMind into two gold starred, items. The Metal mind is a part of the collection so people can easily move to the newer items. Both Items will have Shots of how the two hats look combined. As always, please, give

The Cavalryman's Kit
Collection by
Camp
The collection consists of 4 items... 'Cavalry Cover' - Hat 'Cavalry Sabre' - Melee Weapon 'Cavalry Tack' - Misc Item 'Cavalry Spurs' - Misc Item Well, that's about it... Much regards.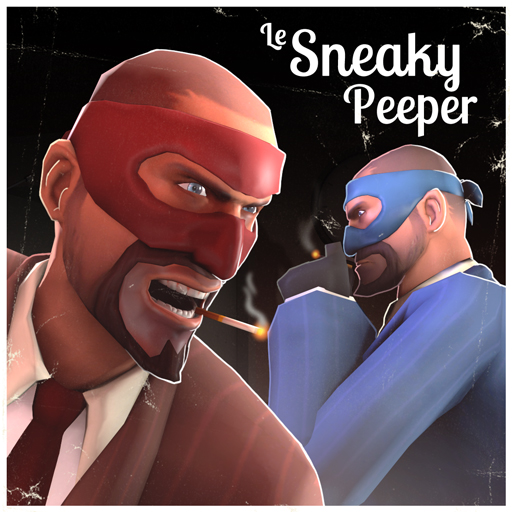 The Sneaky Peeper Set
Collection by
>>--The Heartsman--->
Contains both items in the Sneaky Peeper set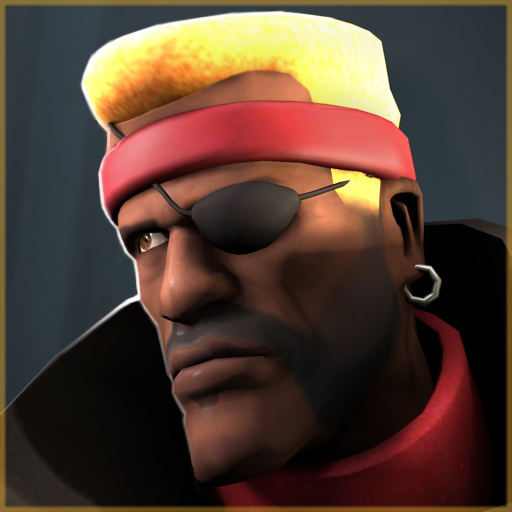 Demoman Declares
Collection by
Svdl
Tavish tells you what to do.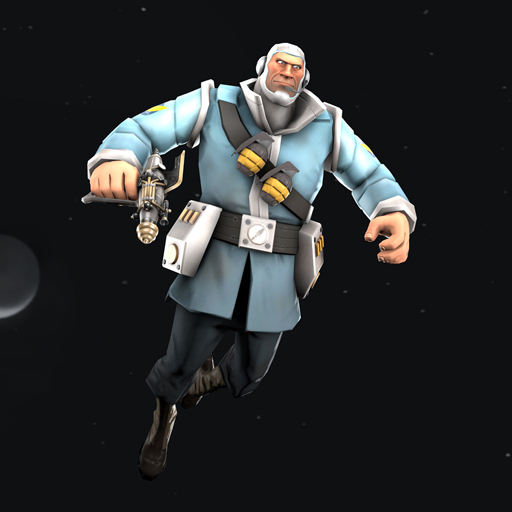 Supernova Soldier
Collection by
Gadget
A set of space themed items for the Soldier.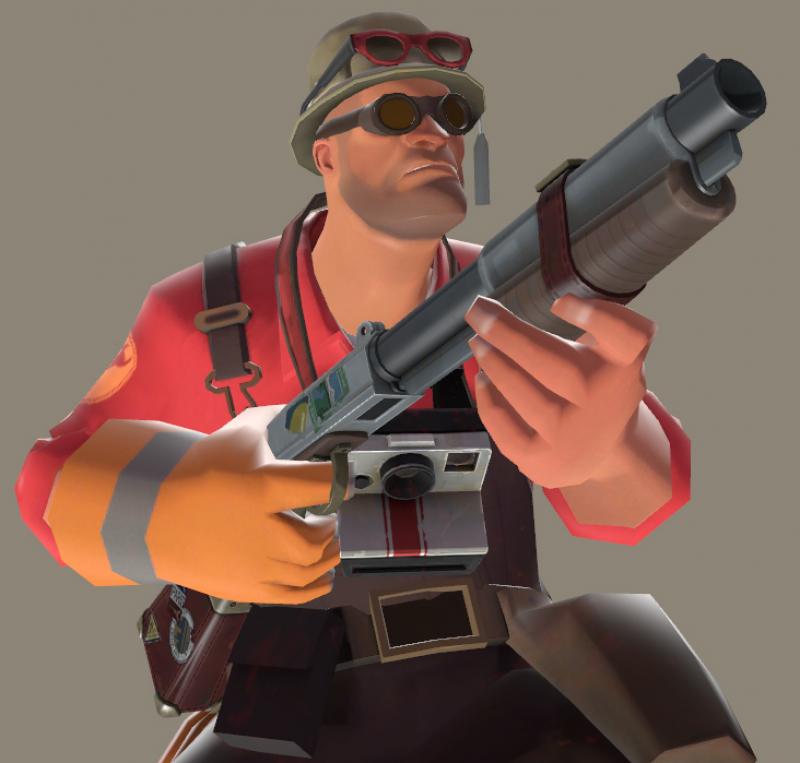 The Texan Tourist Set
Collection by
SgtR007
Get out of Texas and explore the world, which includes the inside of some Frenchman's skull. Nothing says "American tourist" quite like a shotgun-toting know-it-all with a southern accent. Can I get catsup on that? Includes the Cosmopolitan (shotgun r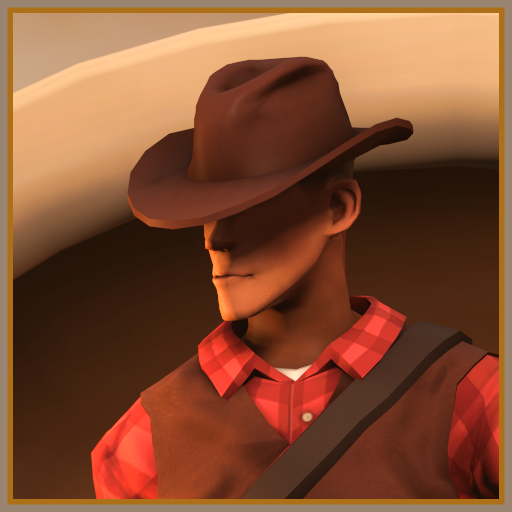 The Stranger from the East
Collection by
boomsta
A few Western items for the scout!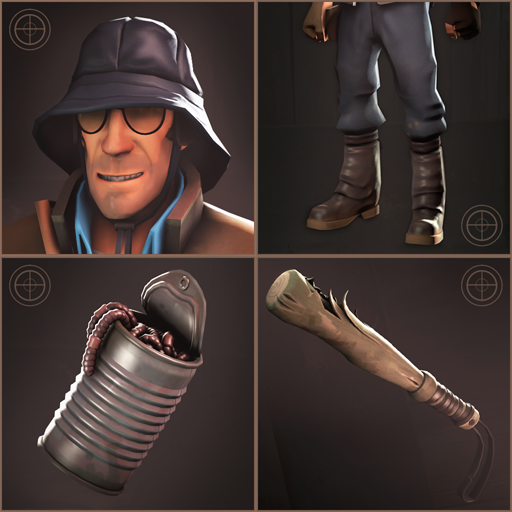 Fisherman's Fittings
Collection by
Zoey
A collection of items for the Fisherman's Fittings set.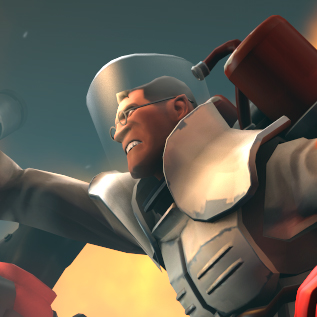 Team Buttress
Collection by
Svdl
Hold your team up!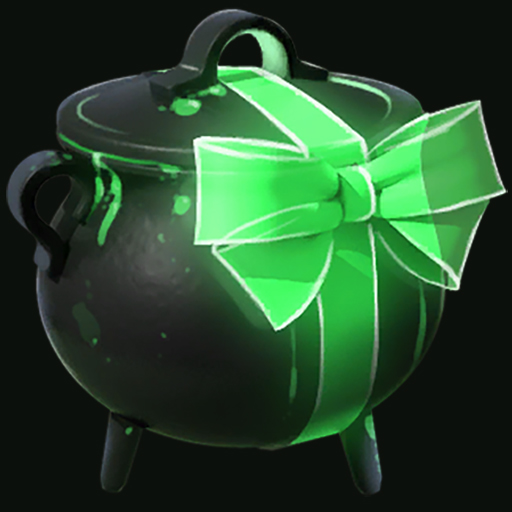 NeoDement's Skeleween 2015
Collection by
NeoDement
A terrifying collection of spooky skeleton themed items*! All created by me for Halloween 2015! *evil laughter* *Not all items are skeleton themed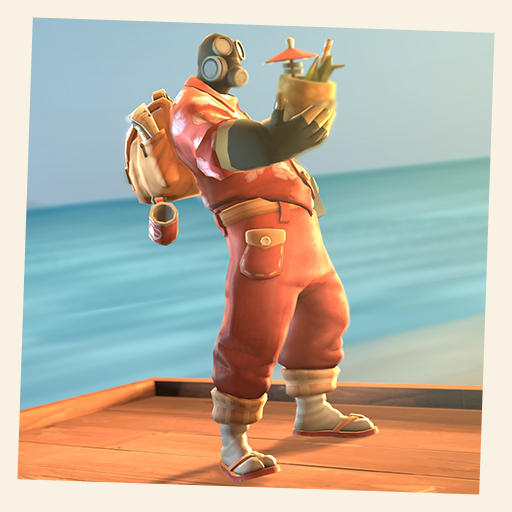 The Sightseers Essentials
Collection by
Ryan
You don't need a asbestos filled fire proof suit to enjoy the heat.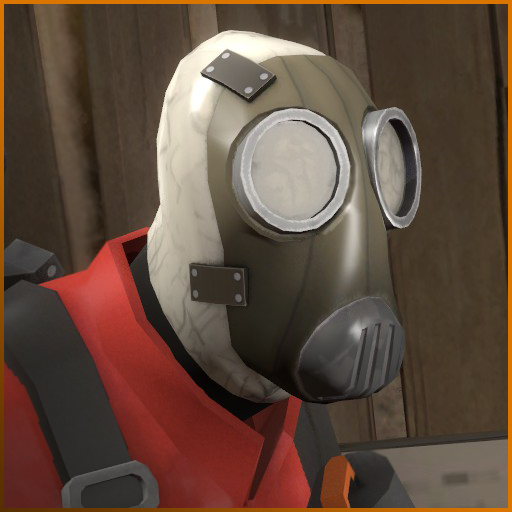 The Porcelain Maniac V2
Collection by
Snood
The Porcelain Maniac V2. This is a remake of a set I made a while back. Designed for TF2 Halloween 2014. A terrifying clockwork automaton!

anonymous mask
Collection by
Majuscule
A mask of anonymous characters from Team Fortress 2, in these times of piracy, your Anonyma's all you have left. Un masque anonymous sur les personnages de team fortress 2,en ces temps de piraterie,votre anonyma est tout ce qu'il vous reste.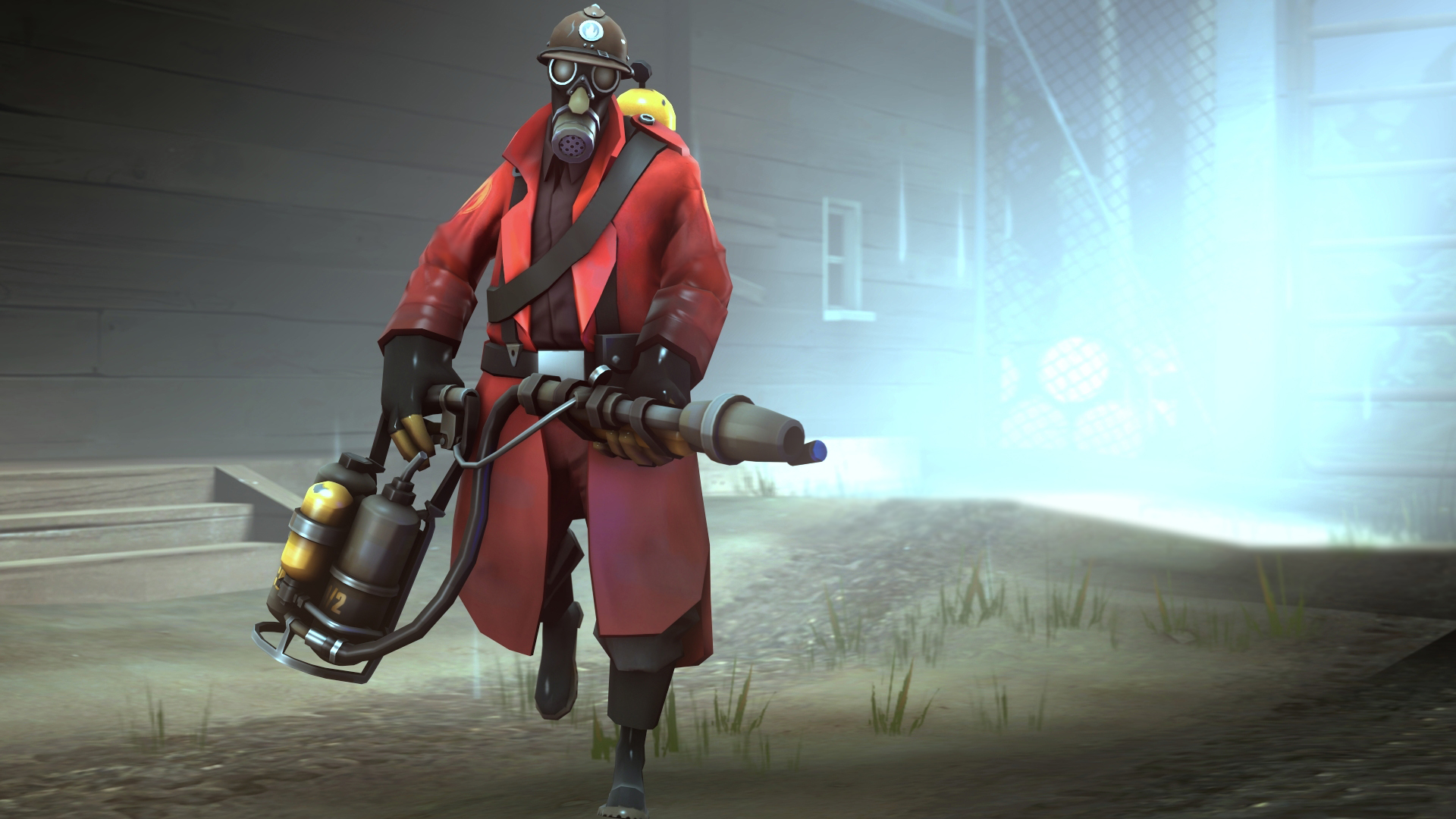 The Militant Marauder
Collection by
CoreVixen
A ww2 looter themed pyro set with equipment form several nationalities. Toasty Trenchcoat mod: https://dl.dropboxusercontent.com/u/66127951/Mods/ww2_pyro_set/The_Toasty_Trenchcoat.zip Flare Warden mod: https://dl.dropboxusercontent.com/u/66127951/M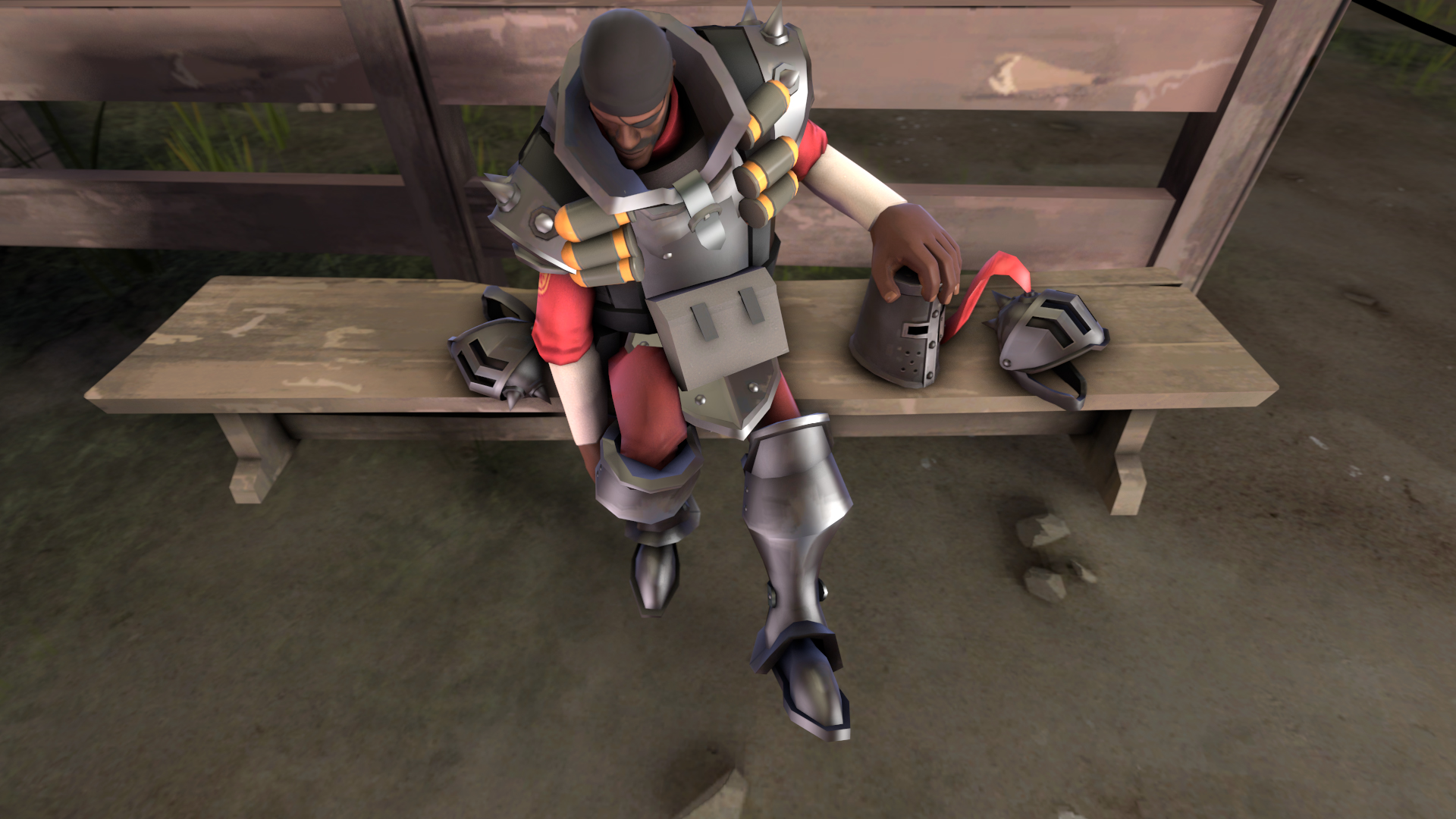 Dark Age Defender Additions
Collection by
heinous
2 styles of helmets plus a pair of greaves to further accesorize the Dark Age Defender armor set for the Demoman.

Charming Rogue Spy Item Set
Collection by
Corvalho
Set of items for the spy. Top hat, shirt/tie/suit and rings.