Showing 91-120 of 11,536 entries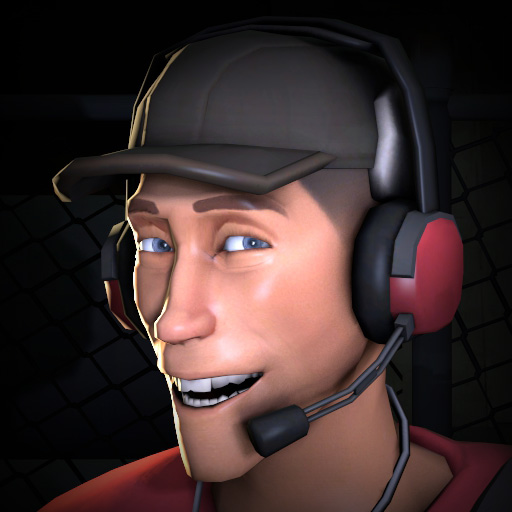 Shortwave Sprinter
Collection by
Hideous
Do your part for airwave pollution, and put on a few radios while you're out and about.

Booty Warrior Taunt Collection
Collection by
Snows
Introducing a new all-class taunt series: The Booty Warrior! Laugh at your foes as they die of embarrassment!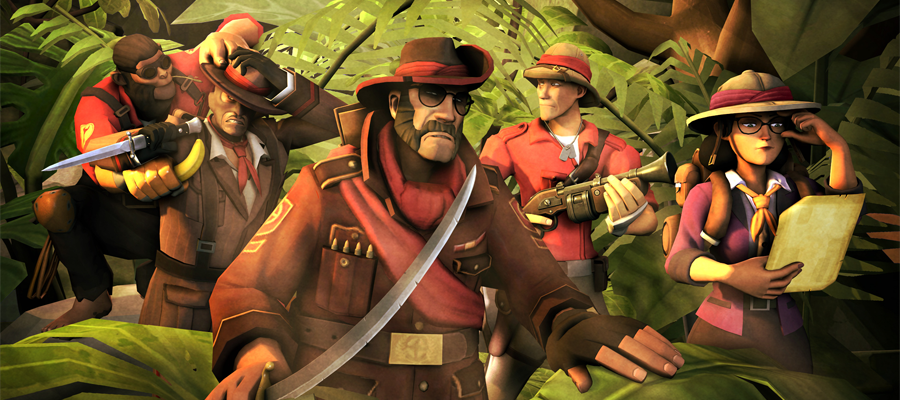 The Grand Gentlemenn of Lethal Talents
Collection by
QuestionablyInsane
This is a collection of Safari themed sets for the Sniper, Spy and Scout created by QuestionablyInsane and friends for the proposed Mayann update. Also included in this collection are other well made items from fellow workshop friends that were used in th

Corvatile's TF2 Maps
Collection by
Corvatile
Maps made by me.

Iron Gauntlet
Collection by
Corporal Wankstain
Ideas For The Iron Gauntlet Update!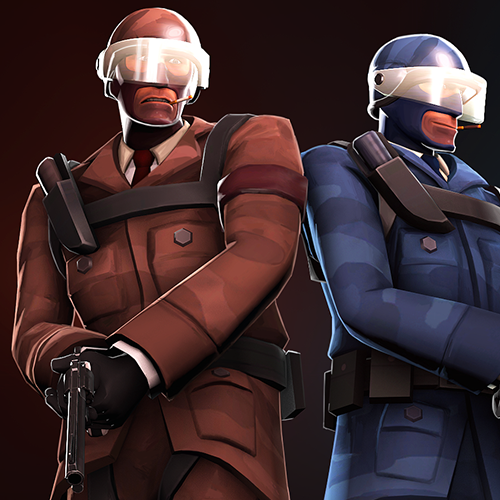 Counter-Espionage
Collection by
Colteh
When espionage fails, you need a backup plan.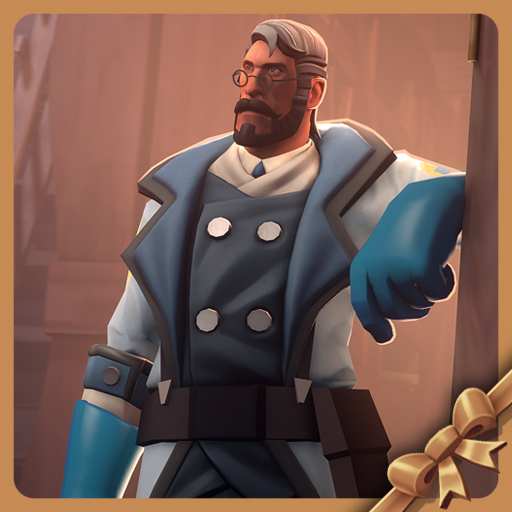 German Gentleman
Collection by
✨SedimentarySocks✨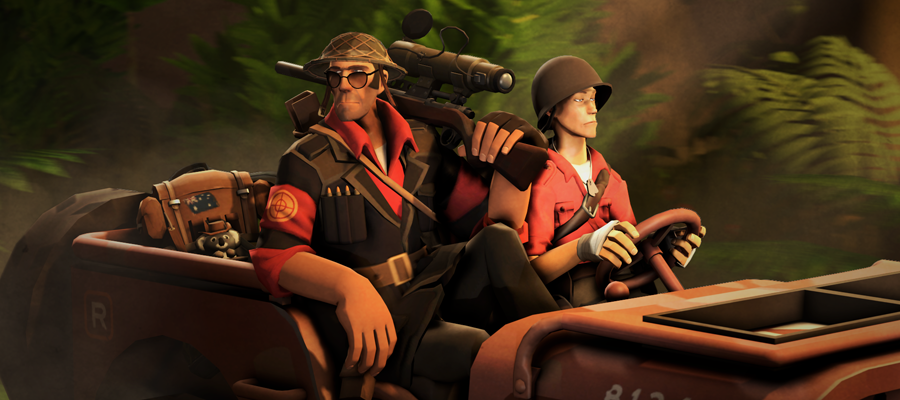 The Tropic Triggermann
Collection by
QuestionablyInsane
This is a set concepted by Extra Ram, made by Questionablyinsane and promoted by Deasdemona, This set is fun due it fitting both the Jungle Update and the Frontline Update because the set is based on the Australian Soldiers that fought in Kokoda Track cam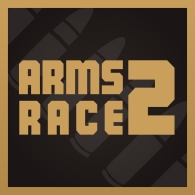 Arms Race 2 Collection
Collection by
VernoGuy
Arms Race is a TF2 mod competition focused on weapons. This collection contains all the entries of Arms Race 2 on the Workshop. Make sure to upvote all your favorites. To help decide the winners of Arms Race 2 go to the Arms Race Voting link below. L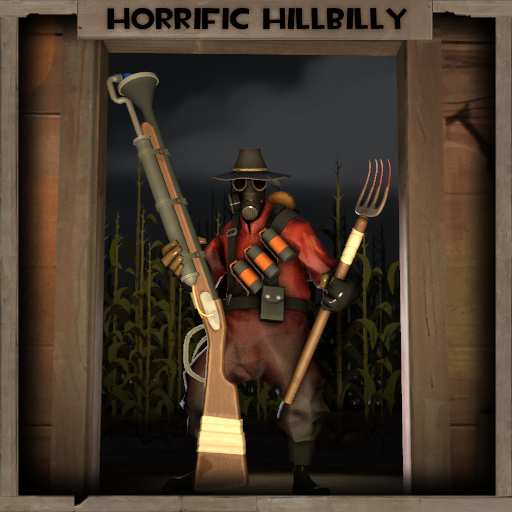 The Horrific Hillbilly
Collection by
Batandy
TF2 Halloween Set for the Pyro! Are you ready to totally burn down your enemies with the Ghoulmelter? You may ask, "what if they are fireproof?" the answer is simple! Grab your Goosebump pitchfork and hit them to death! And obviously, what if you are f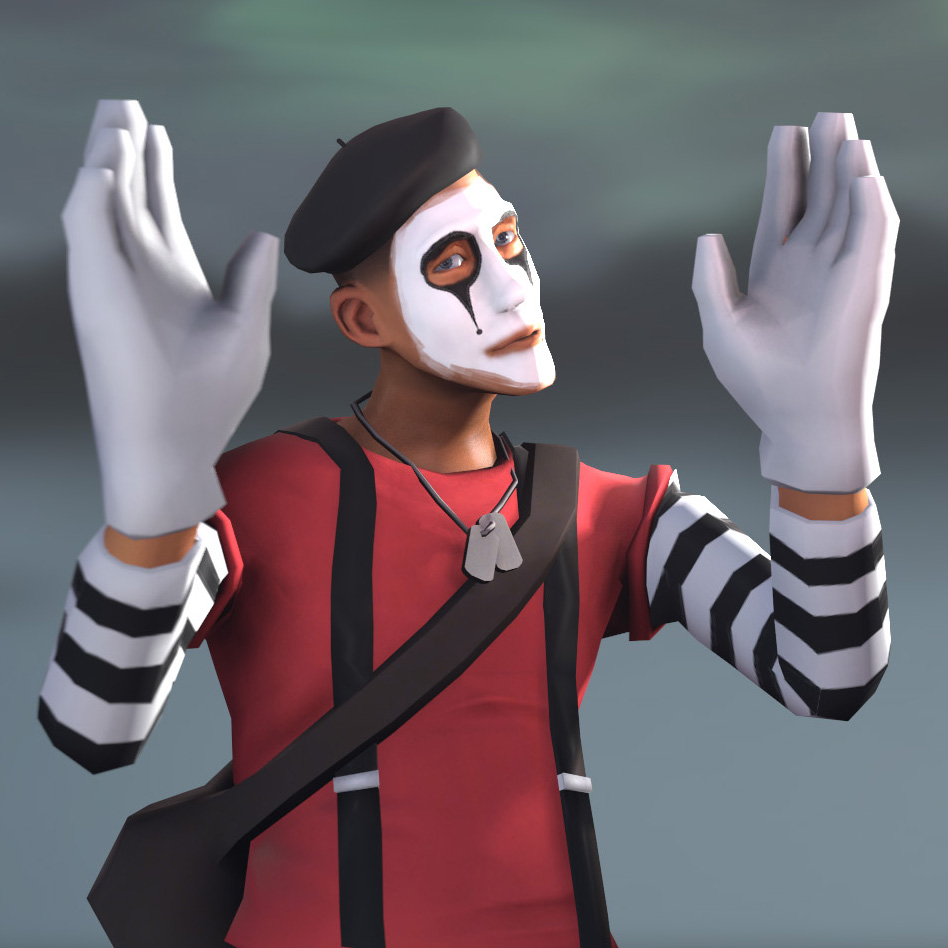 Bonk the Clown
Collection by
TauVee
A full mime costume for the Scout. The joke is that he never stops talking! Haha! ...Yeah, shut up.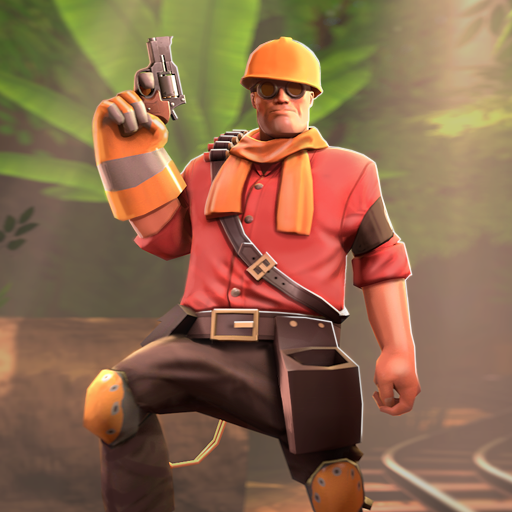 Six-Shooter Serval
Collection by
Ertz™
"You're Pretty Good"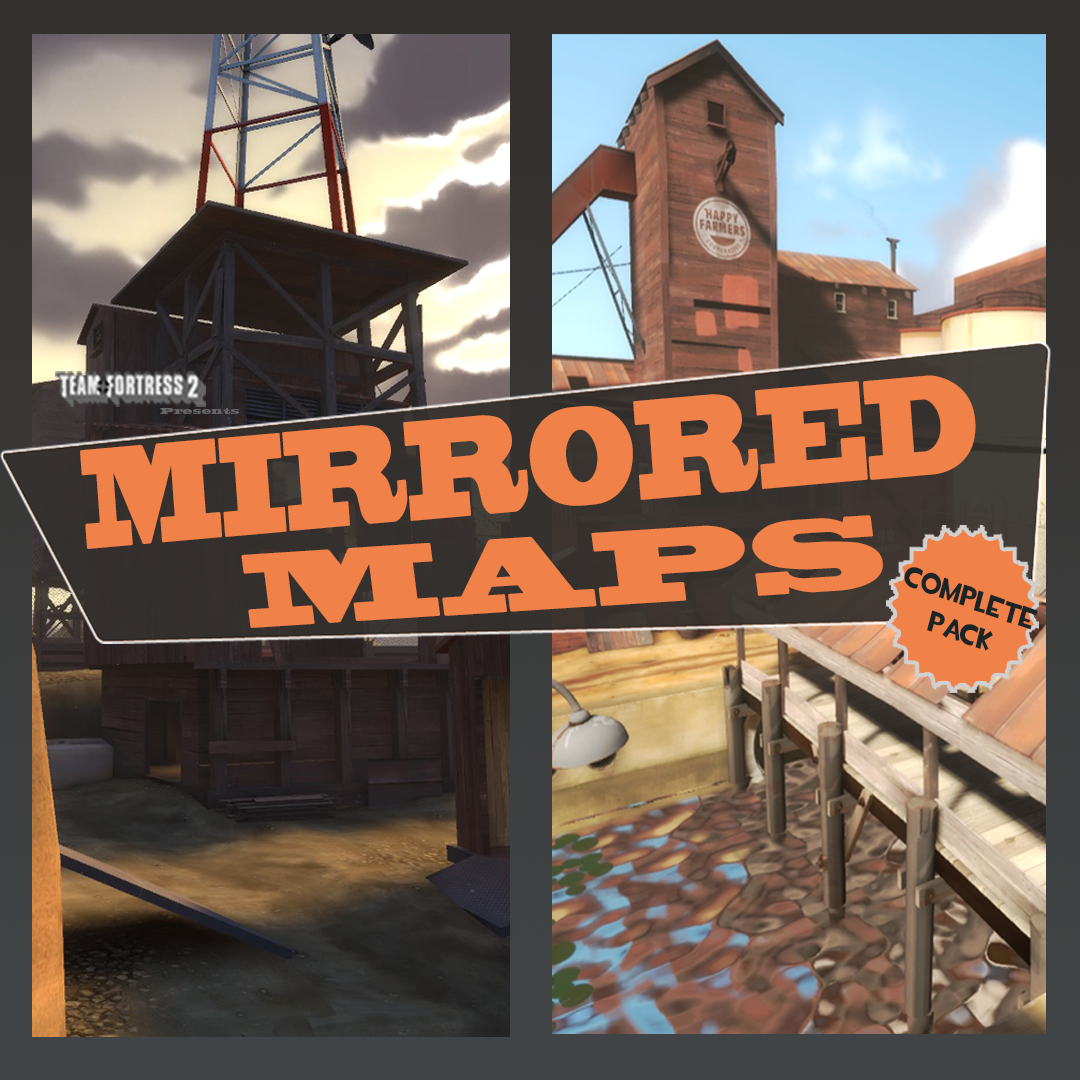 Mirrored Maps - Complete Collection
Collection by
Khuntza
Team Fortress 2 maps mirrored as accurately as possible to their originals. Right becomes left, left becomes right, giving maps we know like the back of our hands a fresh take. It will mess with your head! Contains all 6 Mirrored Maps that are currently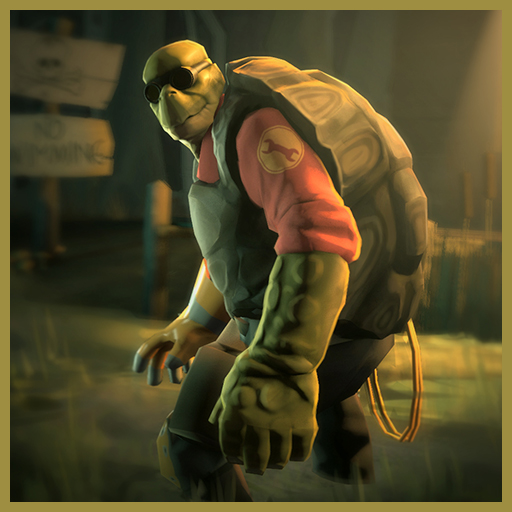 The Middleage Mutant Engie Turtle
Collection by
✥ℜ☯ℑℵ✥
Engie Turtling... to the EXTREME!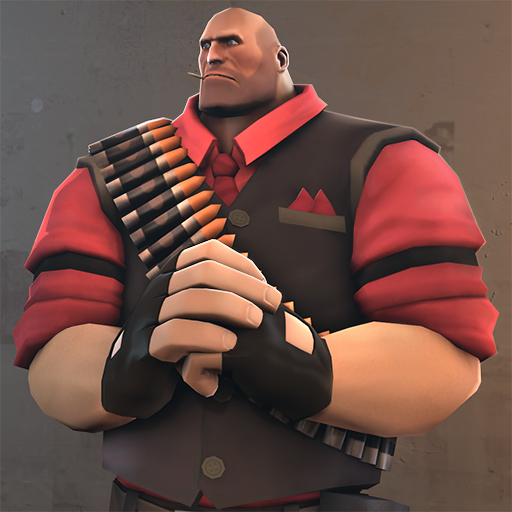 The Badlands Gangster
Collection by
JPRAS
A set of mobster items.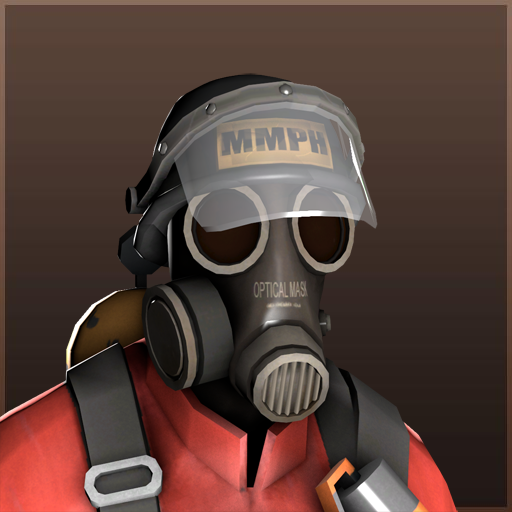 The Armored Assault
Collection by
Ertz™
pyro set, including a flamethrower, flare gun, vest, helmet and mask.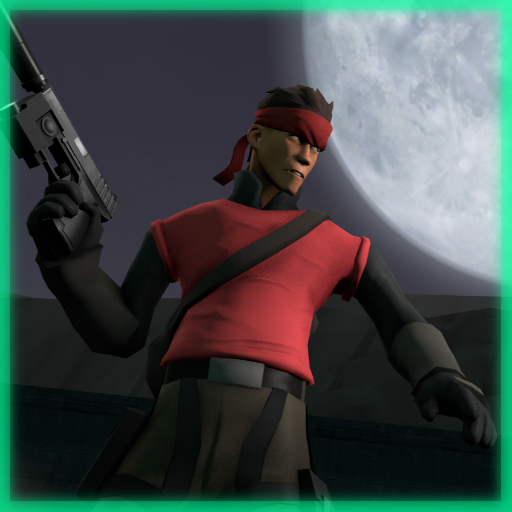 Proxy Warrior
Collection by
Merczy
A Stealthy Item Set for the Scout

Die Another Way Set
Collection by
Sir Cbast of Kunt
Die Another Way Pack - A mix up of 3 pieces for the spy. Le Fantôme, an ancient pocket watch with appearing gears and a cloak meter working on the dial itself. The Sleeper Agent, a suppressed revolver similar to a russian revolver in term of bullet s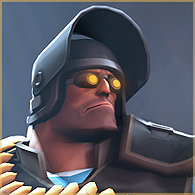 Heavy Assault
Collection by
Svdl
A serious man needs serious equipment.

Make it happen
Collection by
Harizonia Le Grand
Anything in this collection are things that I think NEEDS to be added into TF2.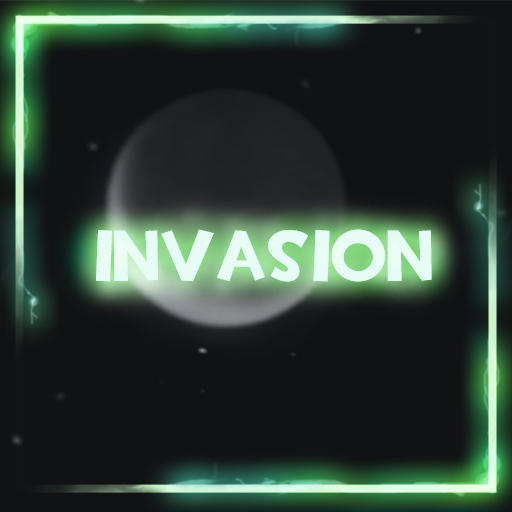 Invasion
Collection by
Gadget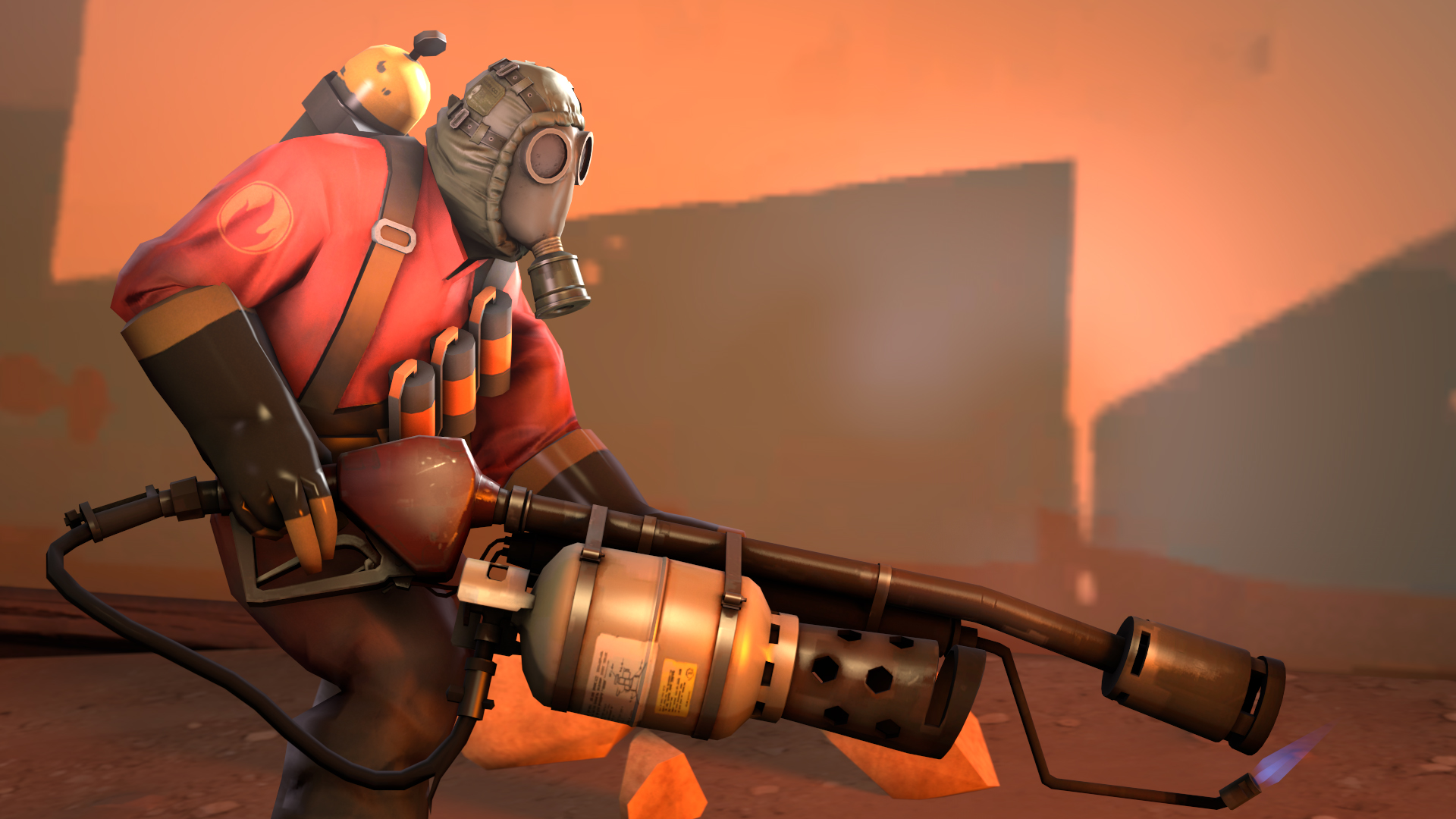 The Imminence
Collection by
VLEKᴬʳᵗꜟˢᵗ

Sky's 2014 Collection
Collection by
Sky
Every workshop submission I've contributed to this year. Will be updated as more submissions are added.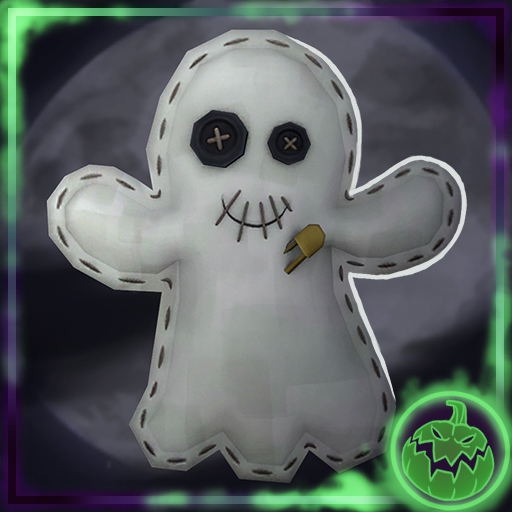 OverPovered's Spookyween 2015
Collection by
OverPovered
This collection includes items which OverPovered has had a hand in creating. None of this could have been made with a little help from my friends, so make sure to check out the workshop items of my fellow workshop collaborators.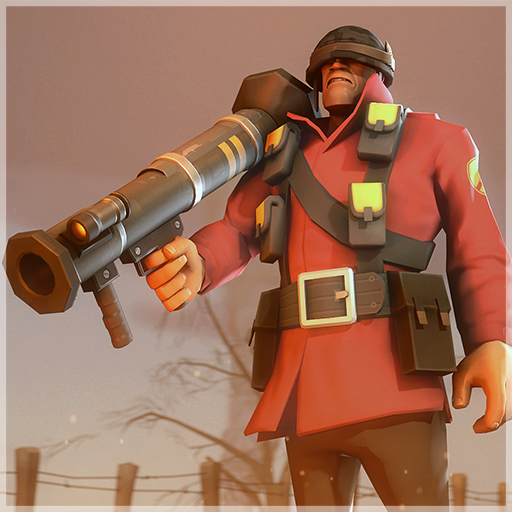 The Empty-head's Equipment
Collection by
✨SedimentarySocks✨
A war themed set for Soldier.

Hell's Cook
Collection by
DrSlowking
Food is good.

TF2 Spaceworthy Extravaganza
Collection by
E-Arkham
A collection of space-themed items for TF2. Holograms galore! Space alien abduction implied!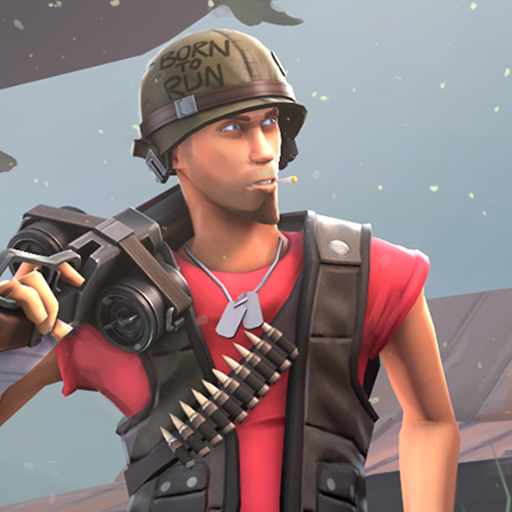 Fortunate Son
Collection by
GetGrenade
War never ends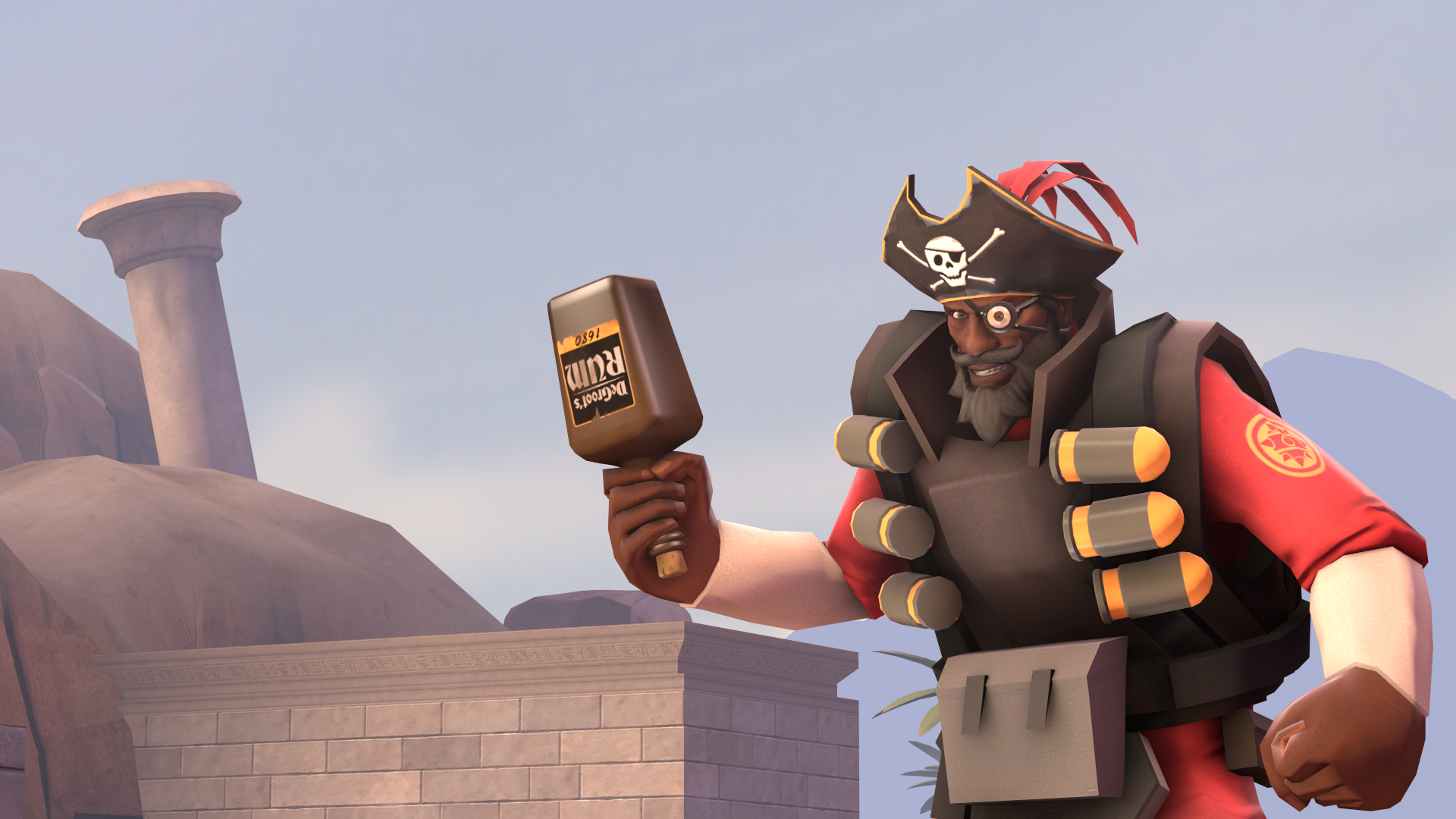 Privateer's Essentials
Collection by
GetGrenade
Everything any pirate needs.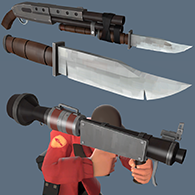 One Cool Set for the Soldier
Collection by
boomsta
A collection of items for the Soldier that I have created. Rate it up and comment on it to tell me what you think! Thanks!