Showing 91-120 of 10,125 entries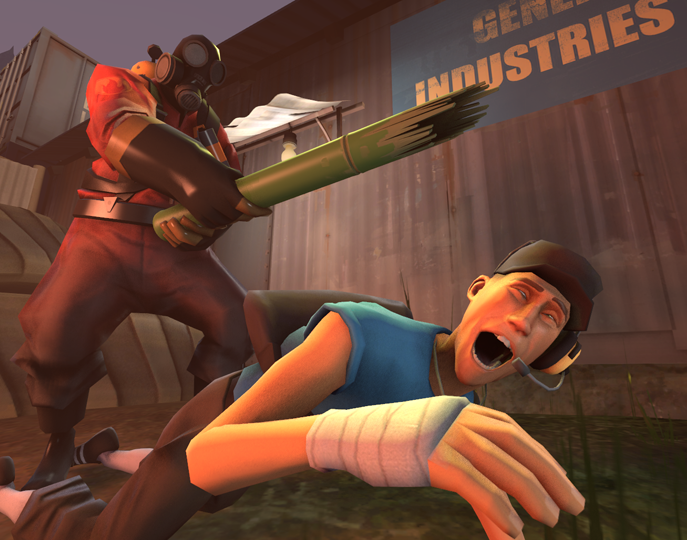 AWOL Arsonist
Collection by
Røinish©SUPA STA!
A vietnam inspired set for the pyro, and though it's a pyro set the hats work an multiple classes. Enjoy!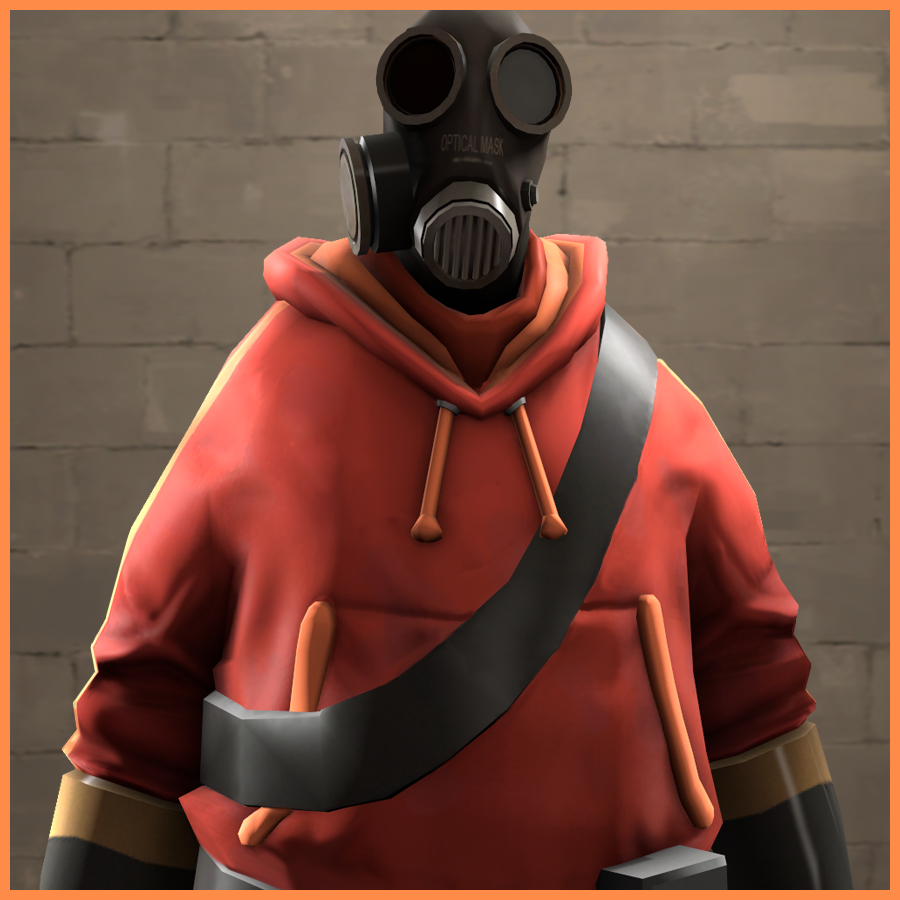 The Workout Plan
Collection by
Wowza


The Zombie Fortress of Dr. Nedic
Collection by
♫ ZoraKirby
Halloween Pack for the Medic themed around Zombies and a certain character from a game add-on. I would make an image for this collection, but I would only be willing to use source filmmaker for it, which I am only now installing.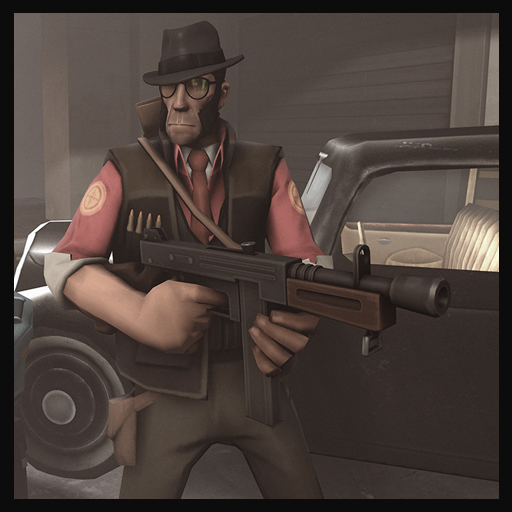 Mafia's Marksmann
Collection by
Corvalho
A mafia themed set of items for the sniper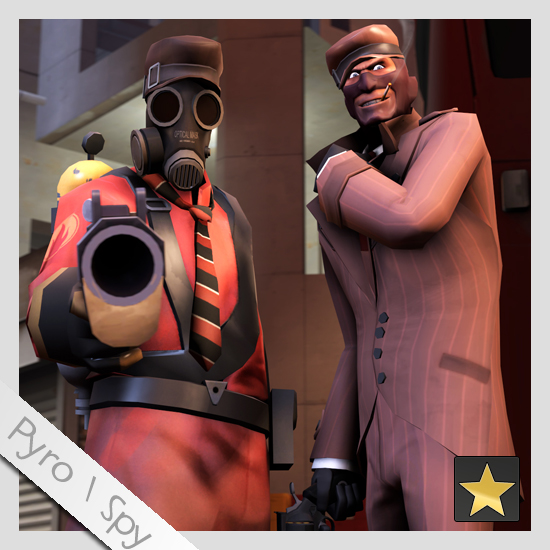 The Serpent's Hat
Collection by
DP9 Dev | Mr. Pýrøüş
The dynamic duo?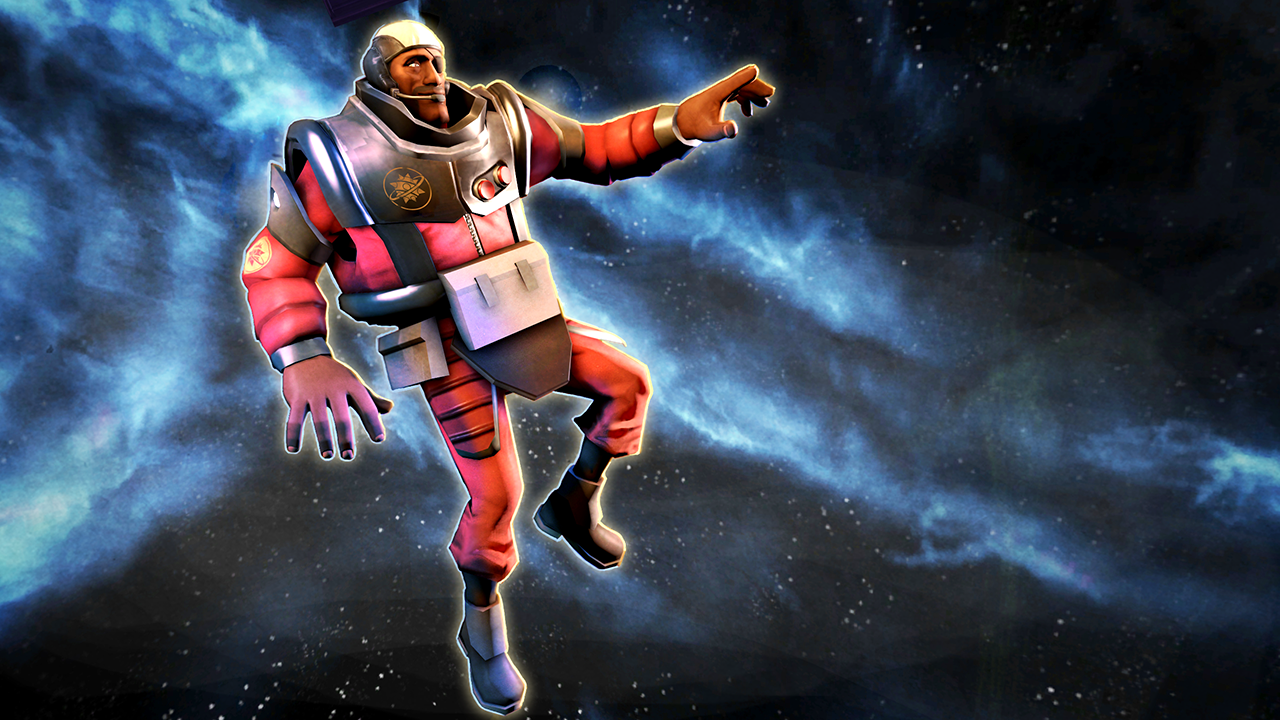 The Big Bang
Collection by
Jukebox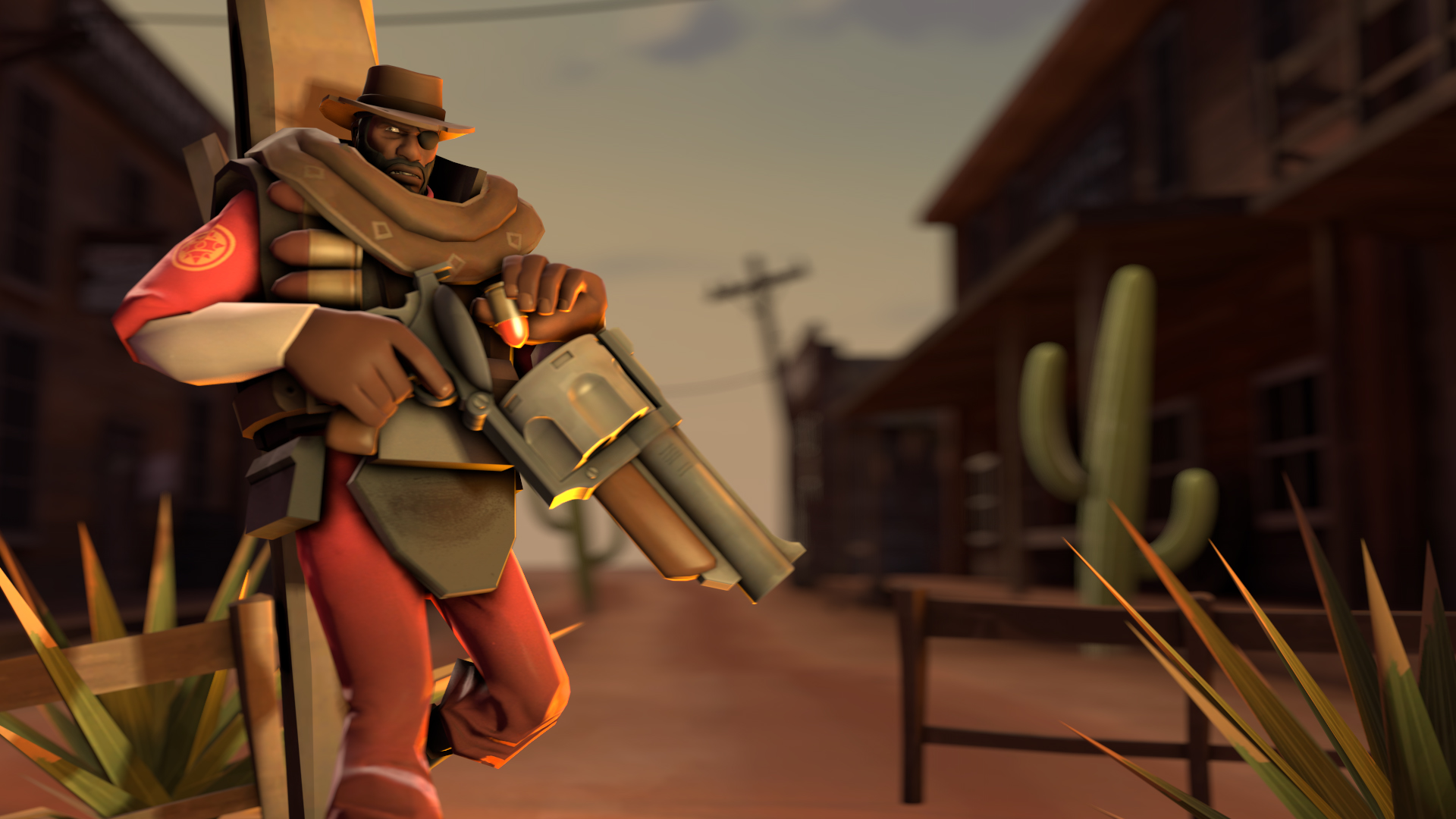 The Badlands Stranger
Collection by
FiveEyes
"A bounty hunter with a big-ass exploding revolver, the wild west just got wilder..." - Bounty Hunter's Brim - High Plains Bristles - Dustcatcher - Fully Leaded - Drunkard's Wrath Models: FiveEyes Texture/other: Gadget JPRAS: Rigging (Weste...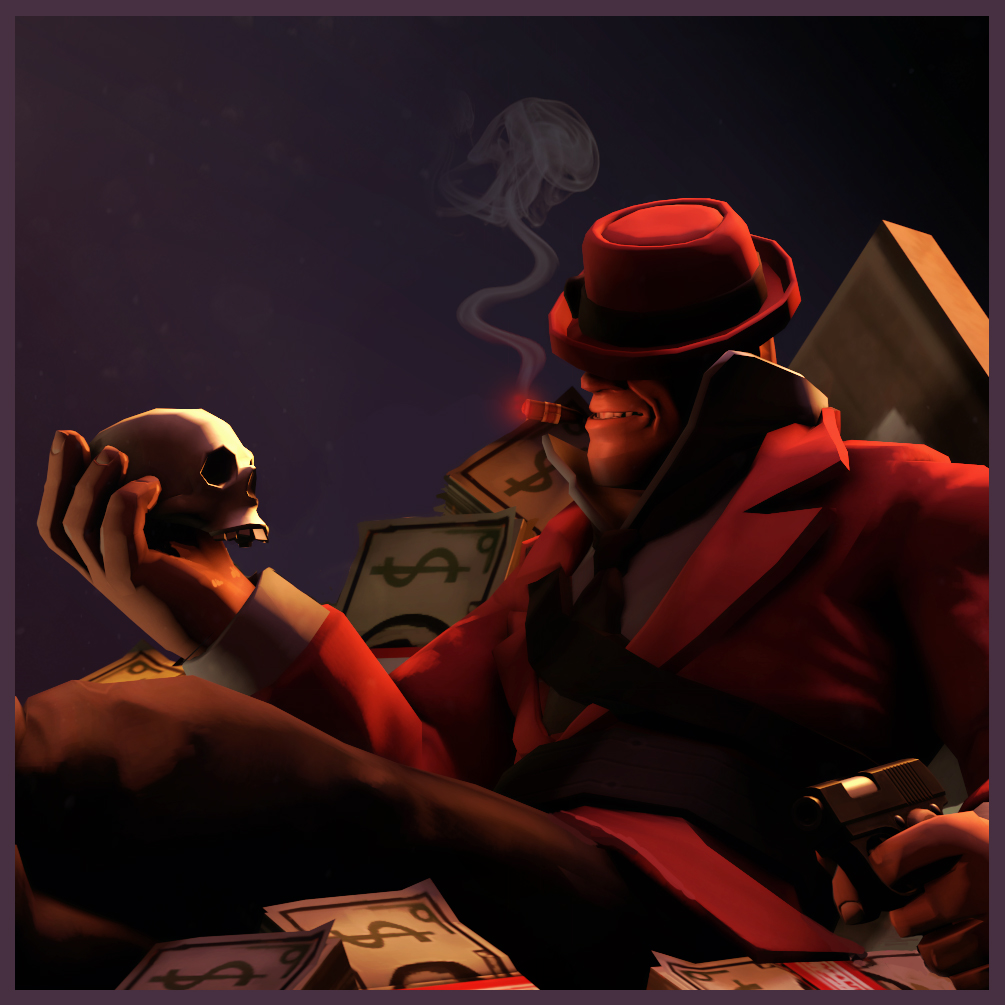 The Career Criminal
Collection by
Sparkwire
You havent had a single regret since you threw off your shackles to the man and became a gangster. Hey! Follow me if you want to be notified of my future item uploads, and thumb up and share if you like what I've made!

Dino Fortress 2
Collection by
Noahbake5
Dinosaur stuff Value NEEDS to add ingame, so please GabeN!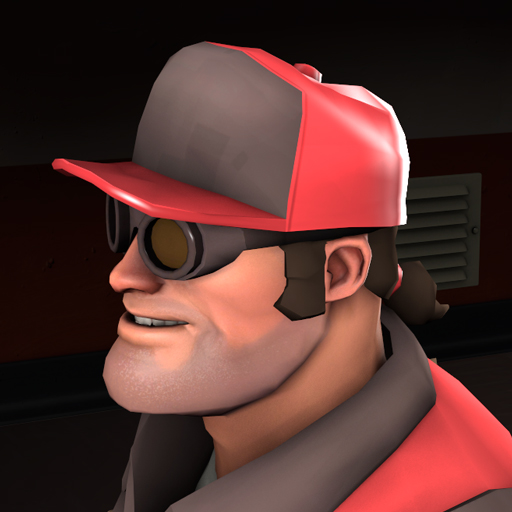 Conagher Innovations
Collection by
Constructor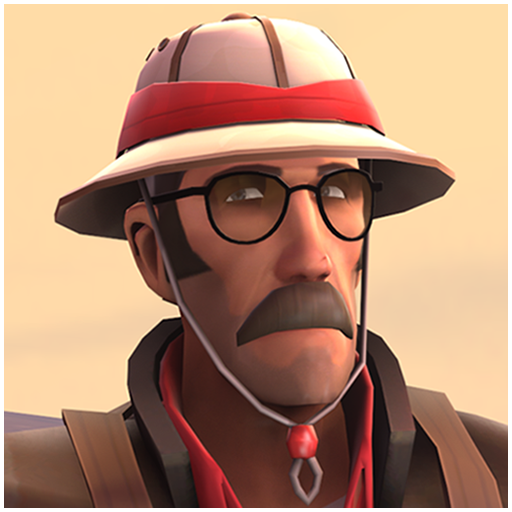 The Smashing Safari
Collection by
Wowza
A safari themed set for the Sniper. Featuring: The Tasmanian Trailblazer v2 The Canberra Closeup SFM promos by DatDrunkenSoldier.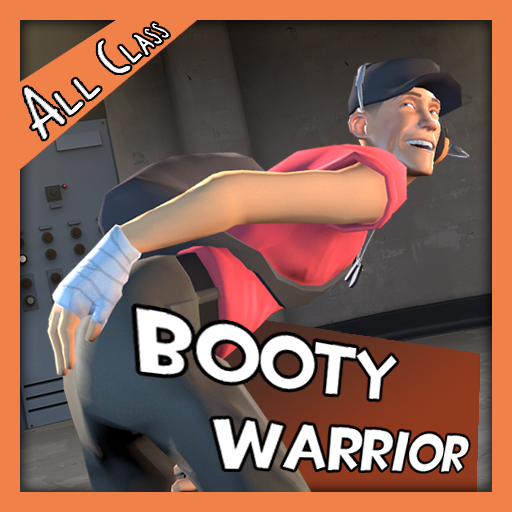 Booty Warrior Taunt Collection
Collection by
Snows
Introducing a new all-class taunt series: The Booty Warrior! Laugh at your foes as they die of embarrassment!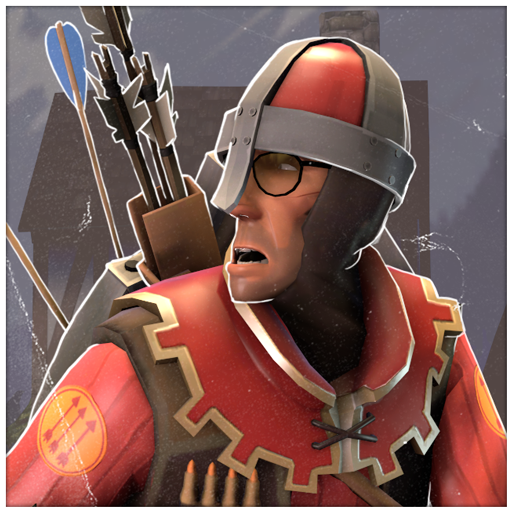 Stronghold Show-off
Collection by
>>--The @PAXsman--->
It's Medieval times, and you know what that means! Dysentery, small pox, and that wonderful thing they call 'the plague'. Not for you though, you're rich. That's why you're wearing that gold trim on your tunic. Go you.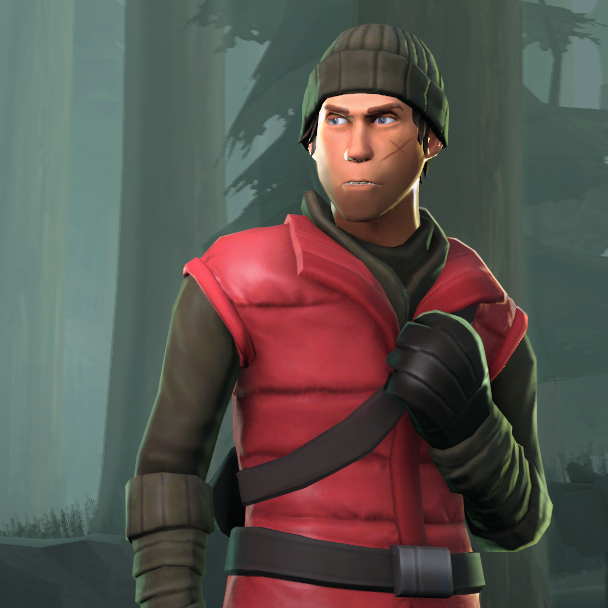 Solitary Survivor
Collection by
Sky
Set 2 of the "New Tuefort Wasteland" Collection. We don't need another hero. Huge thanks to Karma Charger for the demonstration video, go check it out!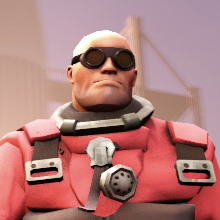 Exosphere Engineer
Collection by
Svdl
High above and beyond.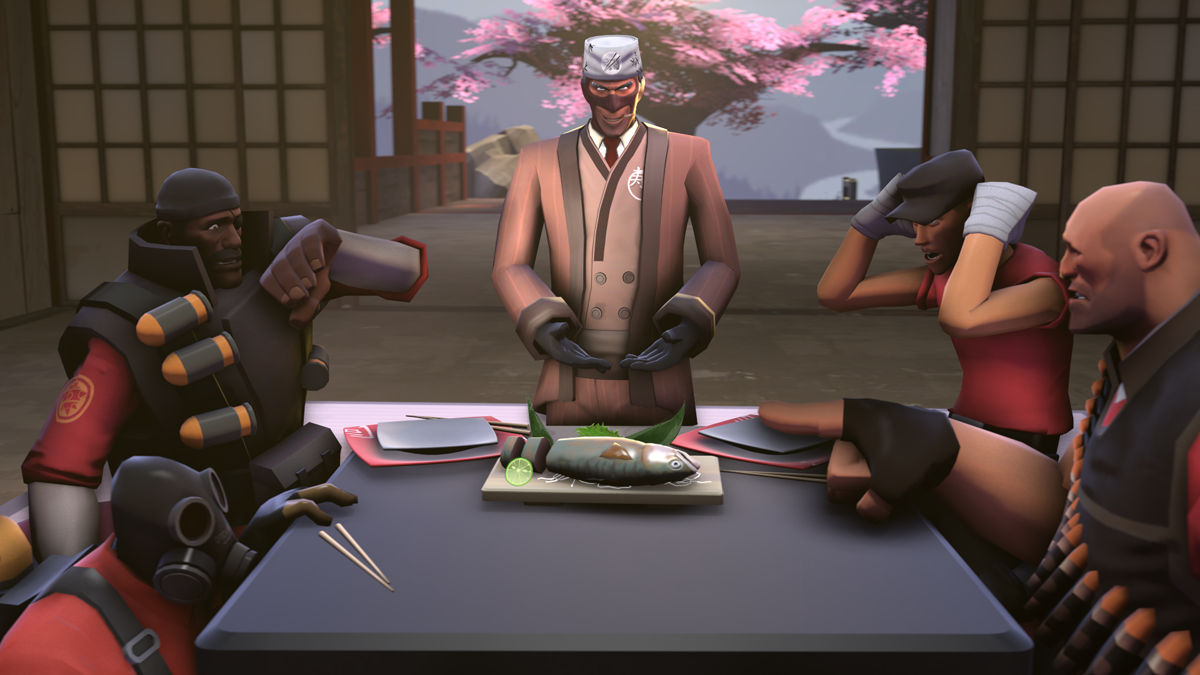 The Sushi Chef
Collection by
<<GT500>> JZeeba
A Japanese Sushi Chef Set for Spy The map used for the SFM shots is 'Suijin' (http://forums.tf2maps.net/showthread.php?t=21951)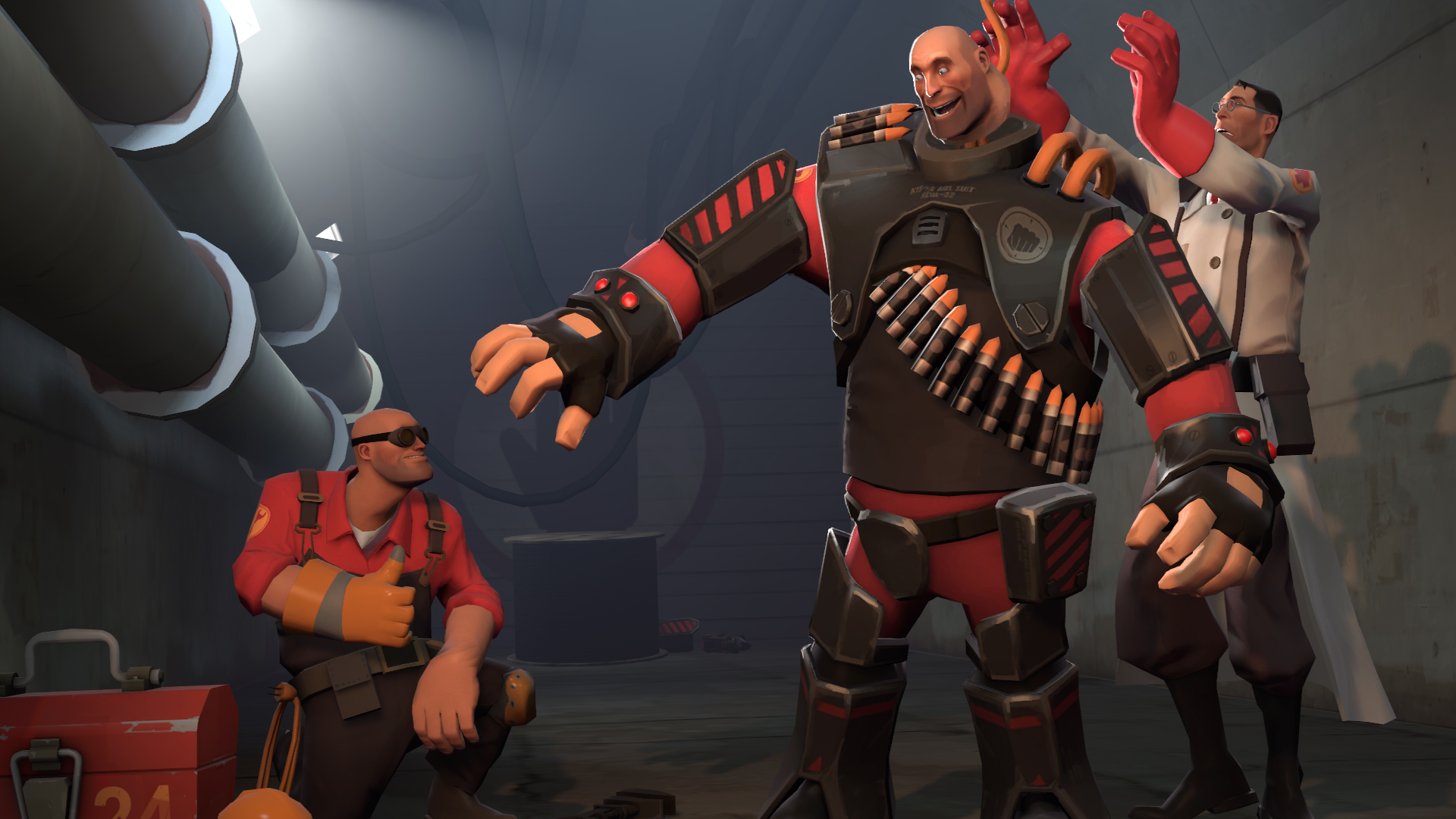 Colteh's Halloween Special!
Collection by
Colteh
swag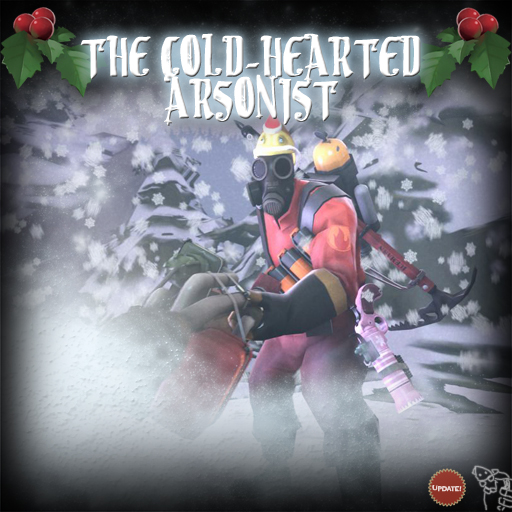 The Cold-Hearted Arsonist
Collection by
The Rare Aquatic Pyro
Introducing the NEW weapon set for the Cryogenator, The Cold-Hearted Arsonist! Oh don't be so cold. Its not like we're just trying to break the ice between us so that you'll buy our products. We just want to wish you a Merry Smissmas and tell you about th...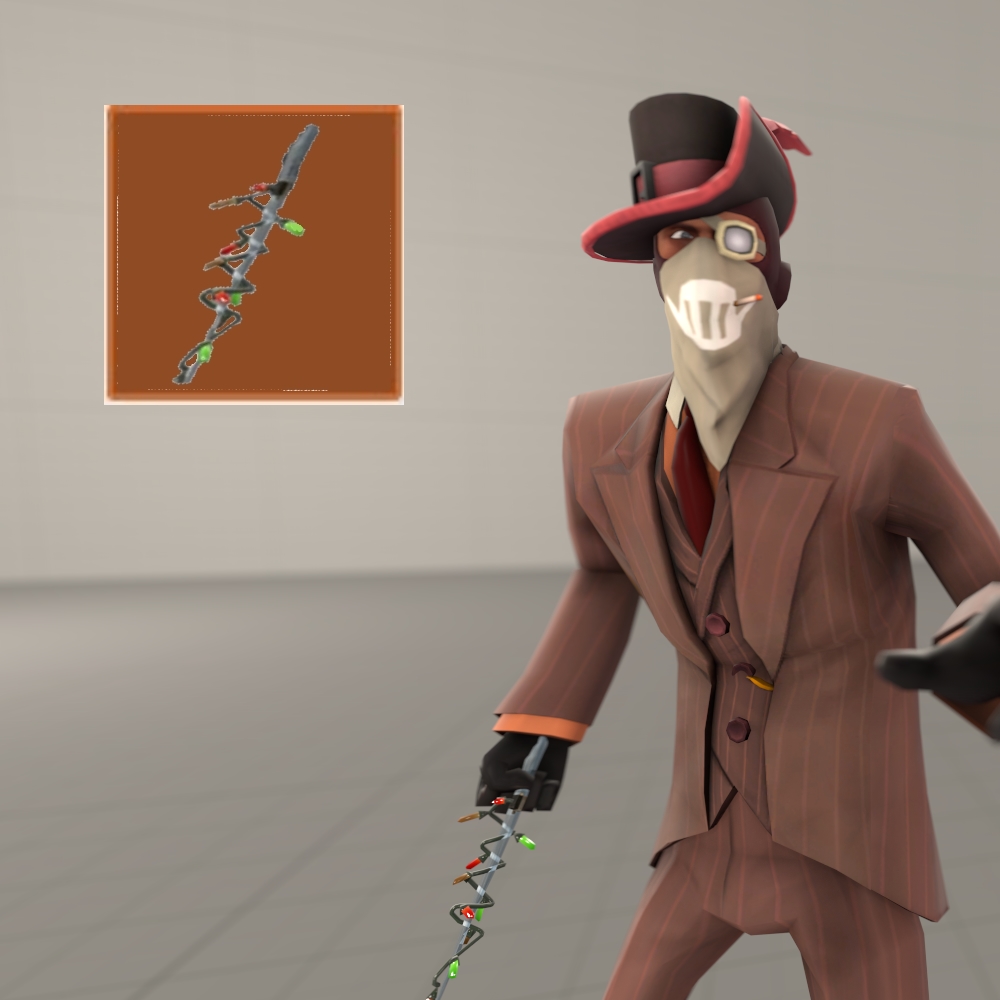 Strange Festive Spy-cicle
Collection by
Kombat Wombat
This is my sugestion for an item that should be in the new naughty crate. It would be the perfect strange festive and it's a very popular weapon. It is already pretty Christmassy but with an added addition of lights who could resist? Tell me what you thin...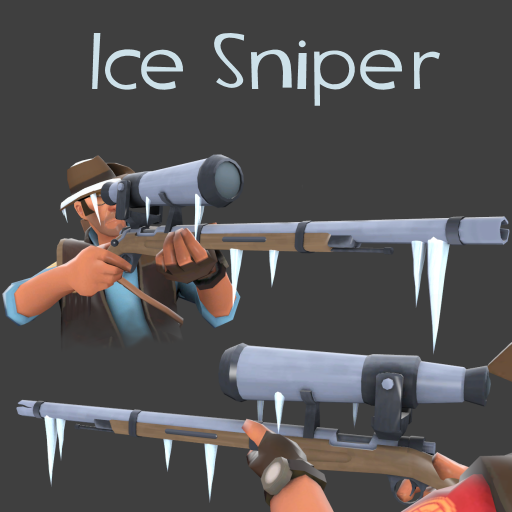 Ice Sniper
Collection by
Joey90
You've been standing around so long icicles have formed on your hat, and all over your new rifle.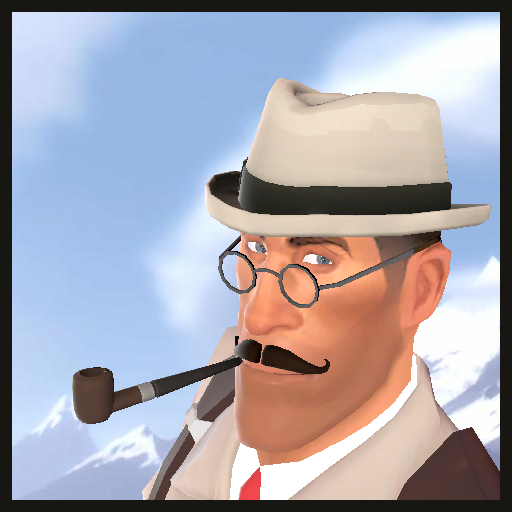 The Cordial Citizen's Cultivated Costume
Collection by
A trained chimpanzee
Three-piece Medic set done by me and also the socks were textured and made pretty and stuff by good item maker and all around cool guy Constructor. Go vote for the items or something I guess.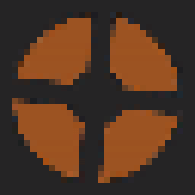 GamerKMs' TF2 Minecraft Maps
Collection by
GamerKM
This is a collection of the many Minecraft Themed, Team Fortress 2 maps I've created over the years. ------------------------------------------ ====== Social Info ====== ------------------------------------------ My Steam Profile --- http://steam...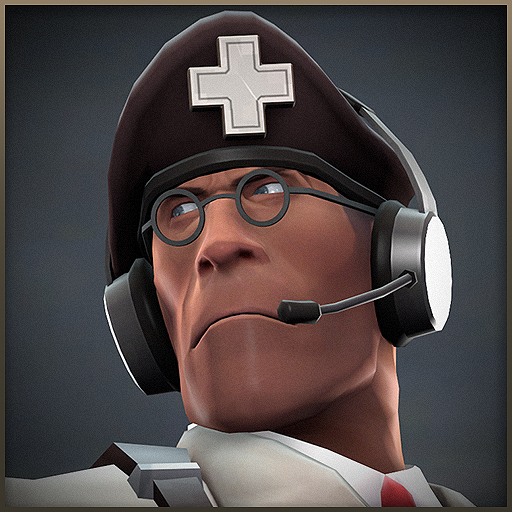 Commander's Costume
Collection by
Colteh
some nice items

Citizen Charlatan
Collection by
Sky
18th-19th century formal wear set for the spy. UPDATE 12/09/2013: Melee weapon (The Stylish Stiletto) added. Secondary Weapon will be added later.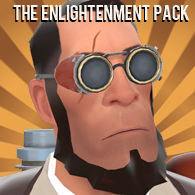 The Enlightenment Pack
Collection by
Napy Da Wise
The Enlightenment Pack is a brand new medic pack based on mind control, and mostly mad scientist stuff. 3 weapons : - A Medi-shotgun - A Medigun and it's backpack - A defibrilator 2 miscs : - Fashionable beard, glasses, and scar - Fashionable ...

The Sell Out
Collection by
Gadget
A Scout set related to selling snacks and flippin' burgers. Shirt coming soon...

ZombiePlasticClock's Halloween submissions
Collection by
ZombiePlasticClock
All the stuff I've made for Halloween over the years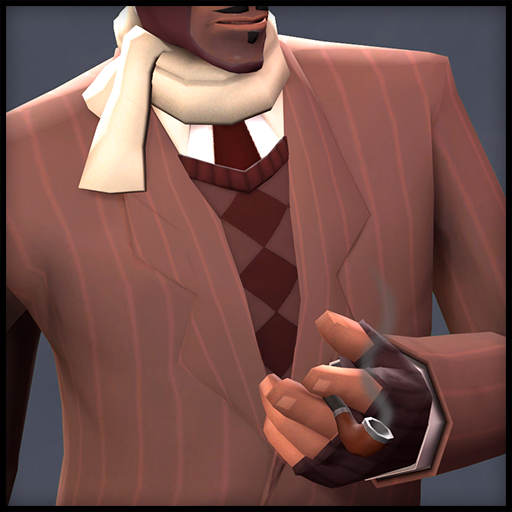 French Fashion
Collection by
NeoDement
A La Mode, A La Mort.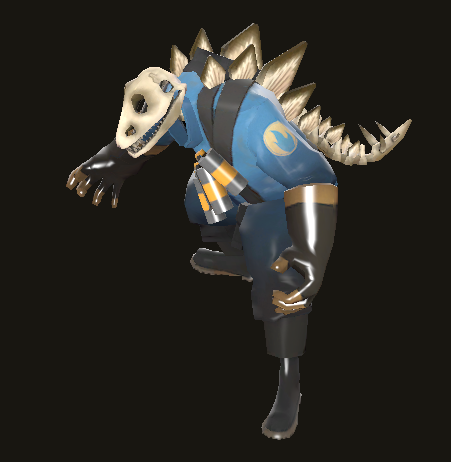 The Pyrosaurus
Collection by
Gigazelle
A prehistoric Pyro set.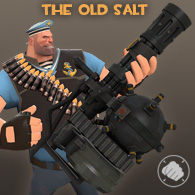 The Old Salt
Collection by
maniac™
Hardened seaman's heavy set.