Showing 91-120 of 11,310 entries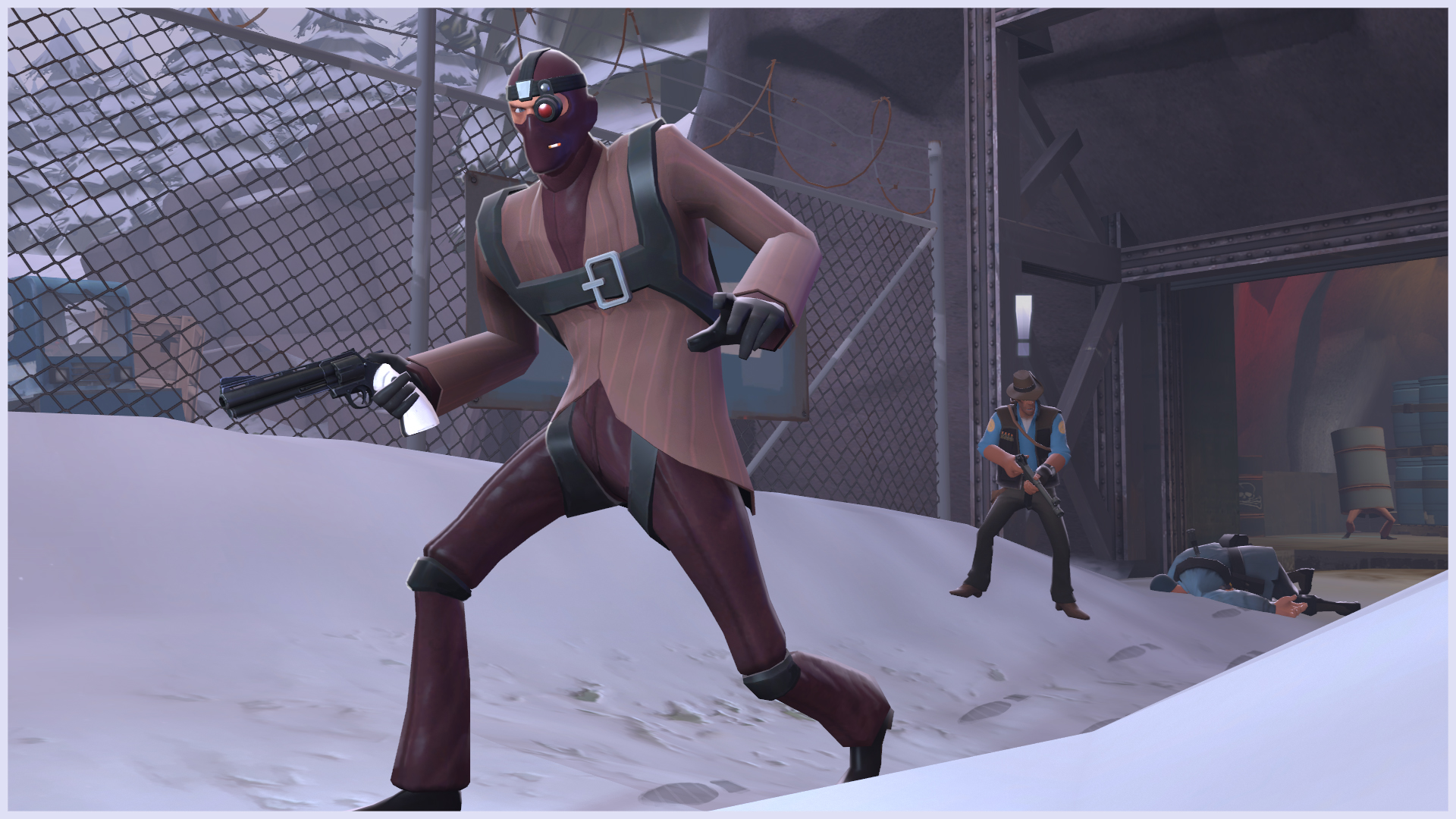 The Sneaky Sleuth
Collection by
Colteh
some stuff that makes spy super sneaky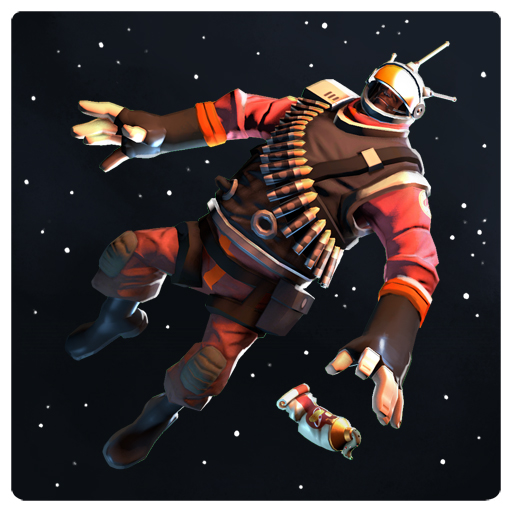 The Lost Cosmonaut
Collection by
Sparkwire
This is the voyage of the first Russian Cosmonaut. His five-week mission: to explore strange new weapons; to seek out new life and to kill it; to boldly go where no man was strong enough to go before.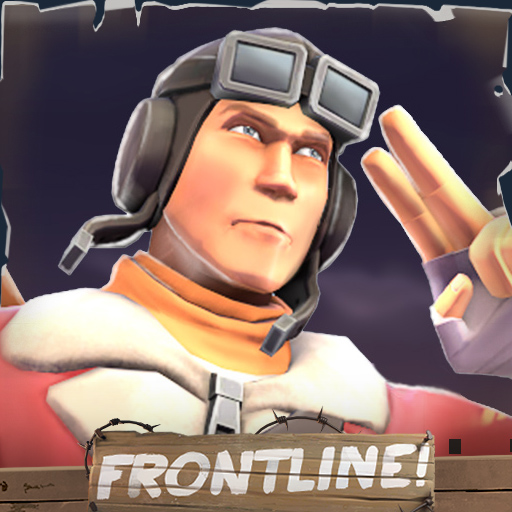 Ace Aviator
Collection by
NeoDement
WW2-esque pilot gear for the Scout!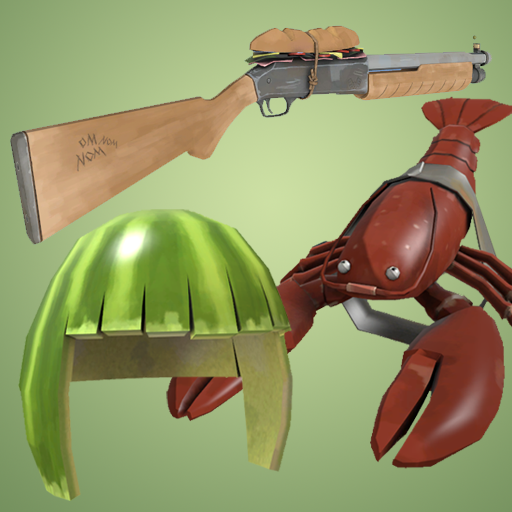 Morsel Kombat
Collection by
Pogo
Morsel Kombat - The Extreme Indoor sport, Live every mealtime in your Kitchen. Where snacktime is killing time. Included: Melanies Melon Cap - Fortified with fruity goodness The Sub-Sandvich - Time to eat lead! Fists of Raging Lobsters - Snap snap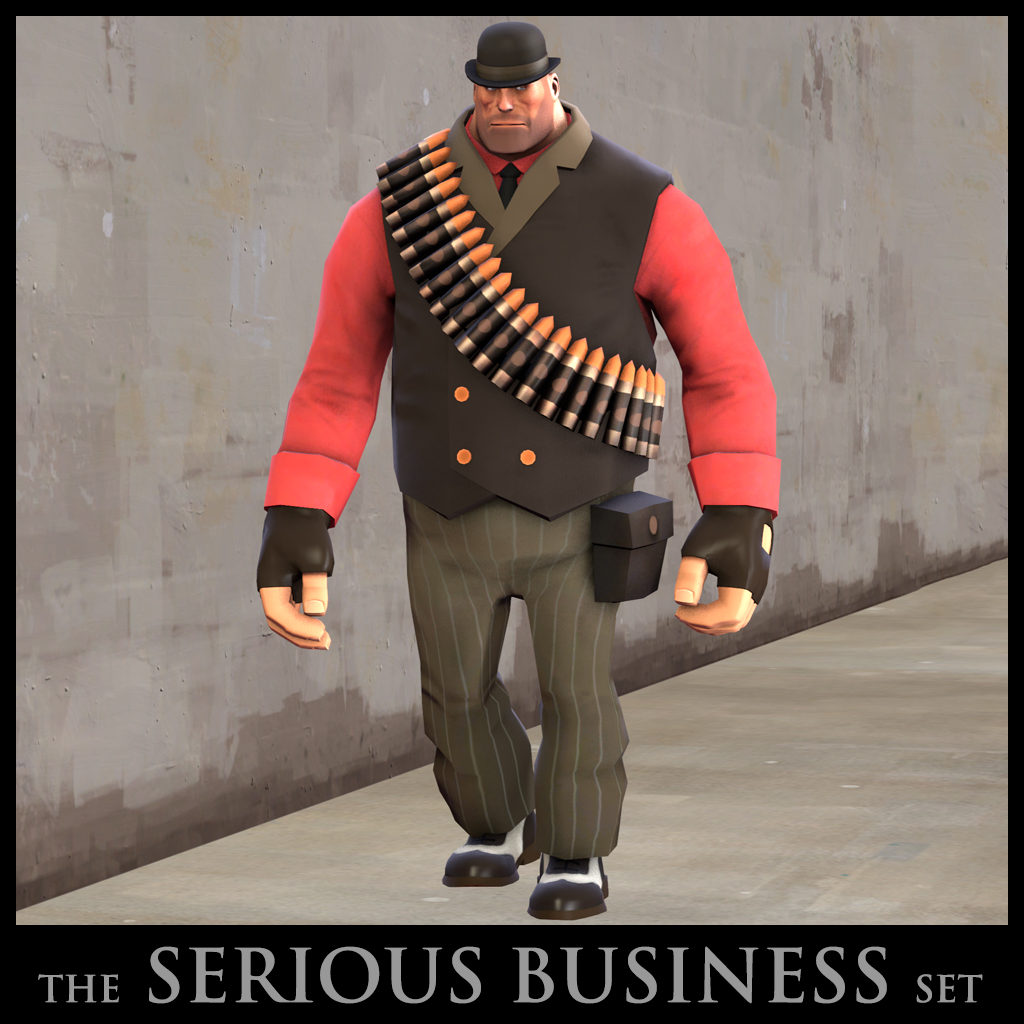 The Serious Business Set
Collection by
Ruskeydoo
Serious Business Set A three piece for the Heavy Weapons Guy. Suitable for: mobsters, bank managers, henchmen, wall street high fliers, minions of evil geniuses and all individuals of class and distinction. The intention with this set is to create a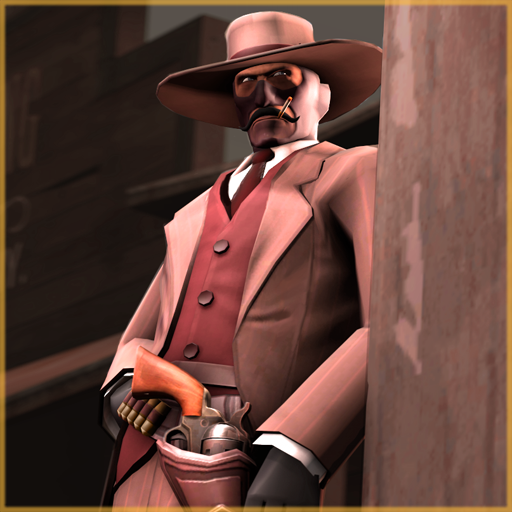 Baguette Western
Collection by
Svdl
Giddyup now -- to hell!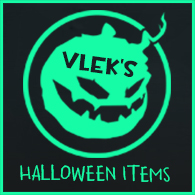 VLEK's Halloween Items
Collection by
VLEKᴬʳᵗꜟˢᵗ

The Nightcall Set
Collection by
SNIPA
Be the chauffuer you've always wanted...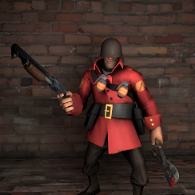 The Trench Soldier Set
Collection by
JPRAS
A set of 4 items for the Soldier: 2 Misc items; 1 Secondary Weapon (Shotgun); 1 Melee Weapon (Wirecutter).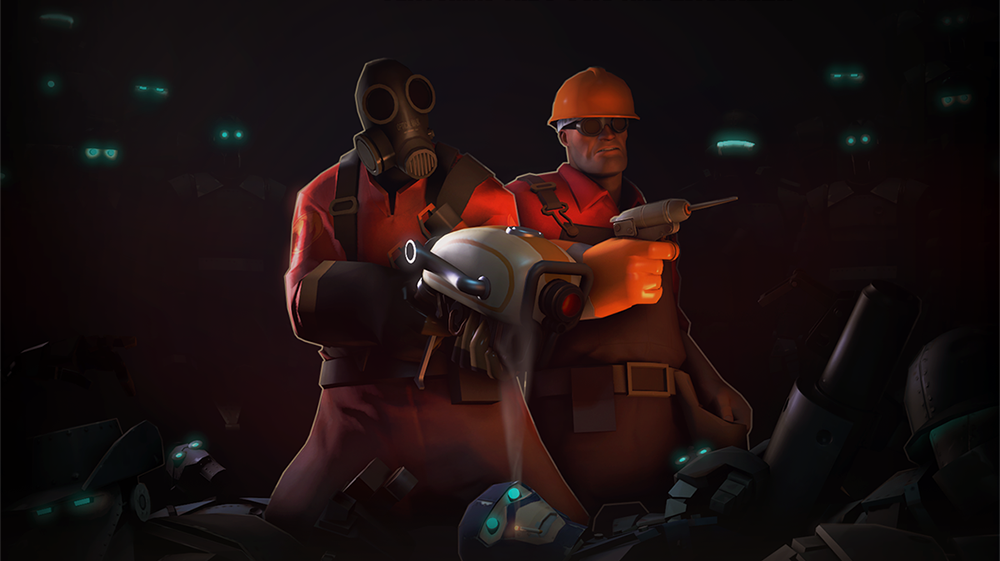 Don't Be Afraid of These Bots!
Collection by
Circle Pipe
Don't be afraid of the dark, little one, The earth must rest when the day is done. Be friends with the Night, there is nothing to fear, Just let your thoughts travel to friends far and near. By day, it does seem that our troubles won't ceas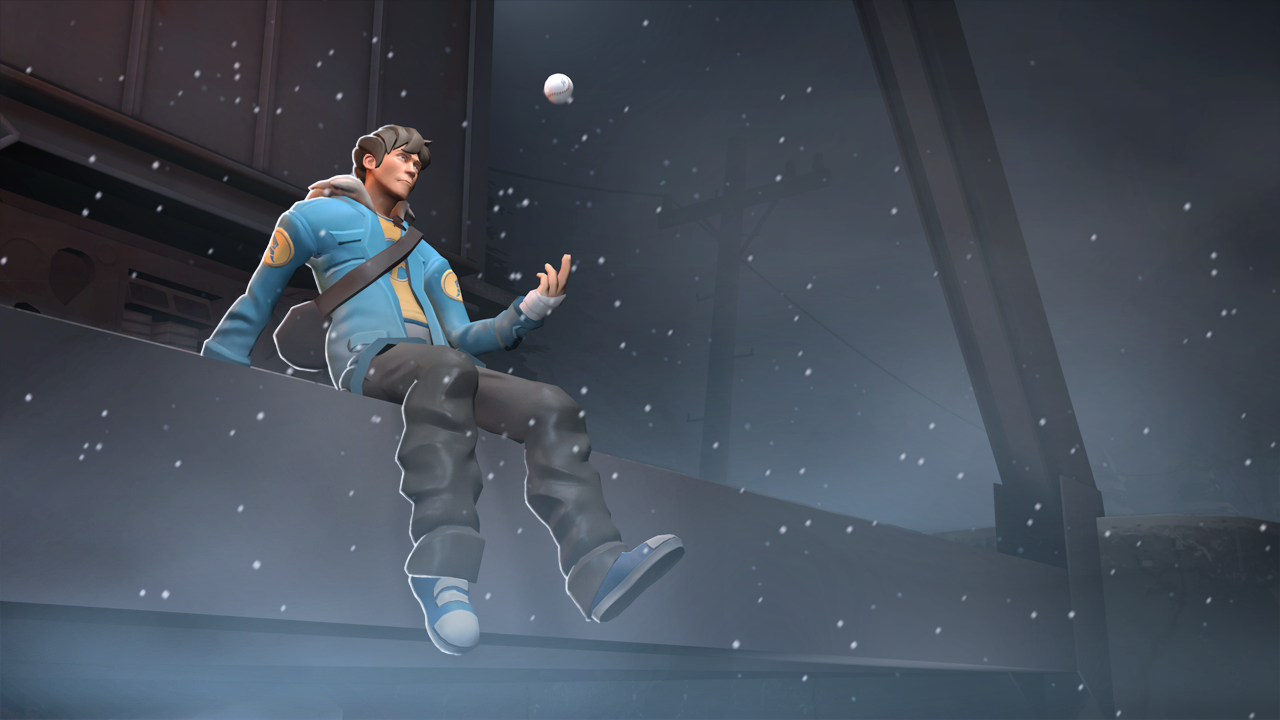 Scout Pilgrim
Collection by
donhonk
Not too long ago, in the mysterious land of Toronto, Canada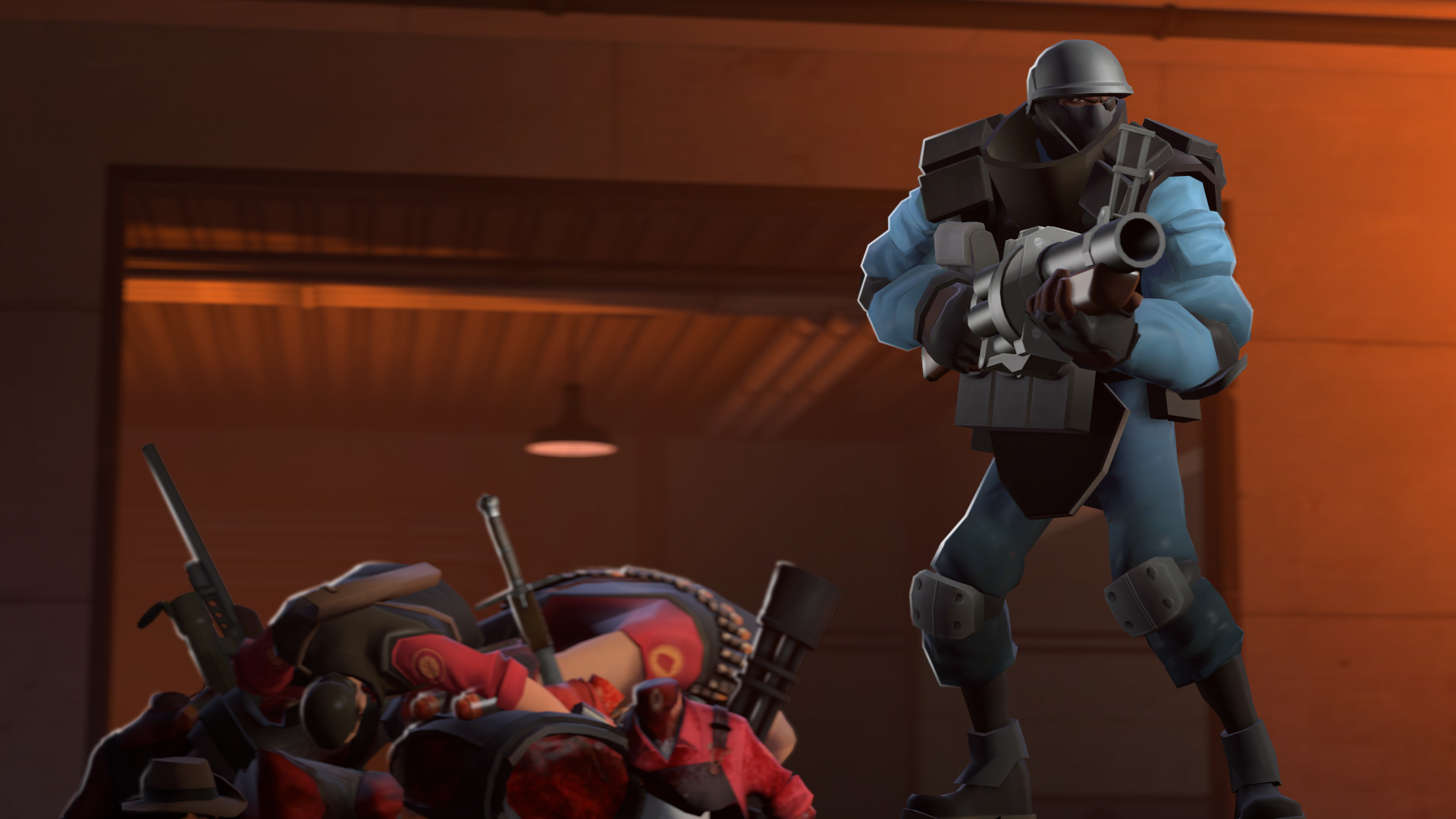 Counter Ops Package
Collection by
donhonk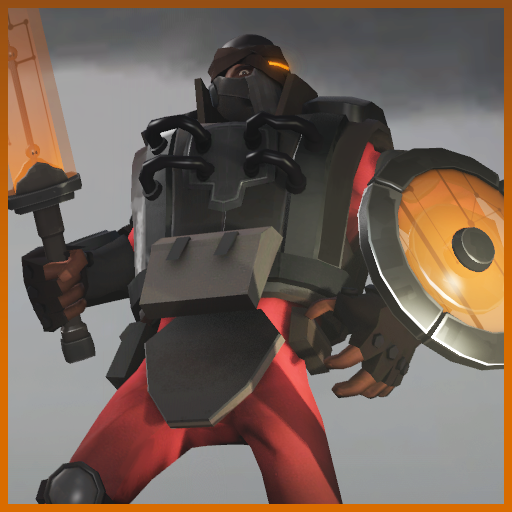 The Wired Warrior
Collection by
Merczy
a Cyborg Demoman Set.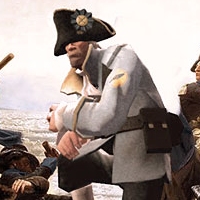 Father of a Nation
Collection by
Svdl
Just don't tell him about the implications of wearing a red coat.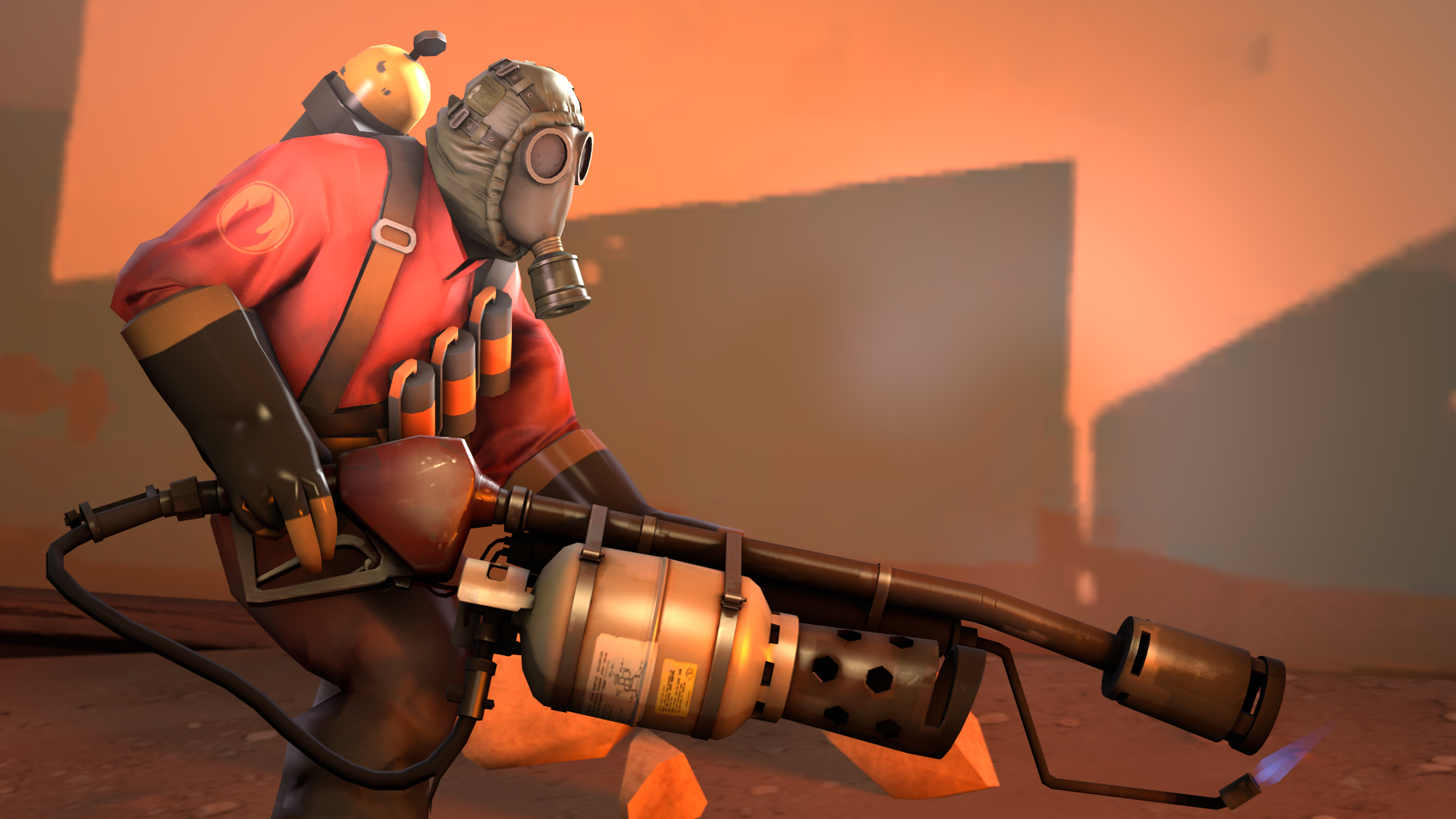 The Imminence
Collection by
VLEKᴬʳᵗꜟˢᵗ

The Empty-head's Equipment
Collection by
❄ ️SedimentaryStockings ❄
A war themed set for Soldier.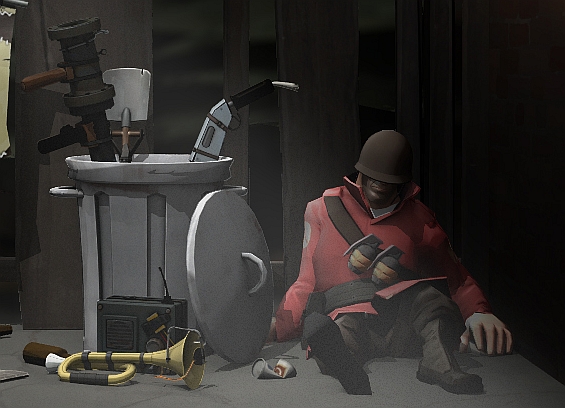 The Dumpster Pack
Collection by
Populus
The Dumpster pack for the soldier. Don't forget to comment, rate, favorite and post your stat ideas!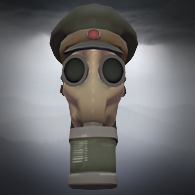 The No Mans Land Wanderer
Collection by
Ducksink
ooooooooo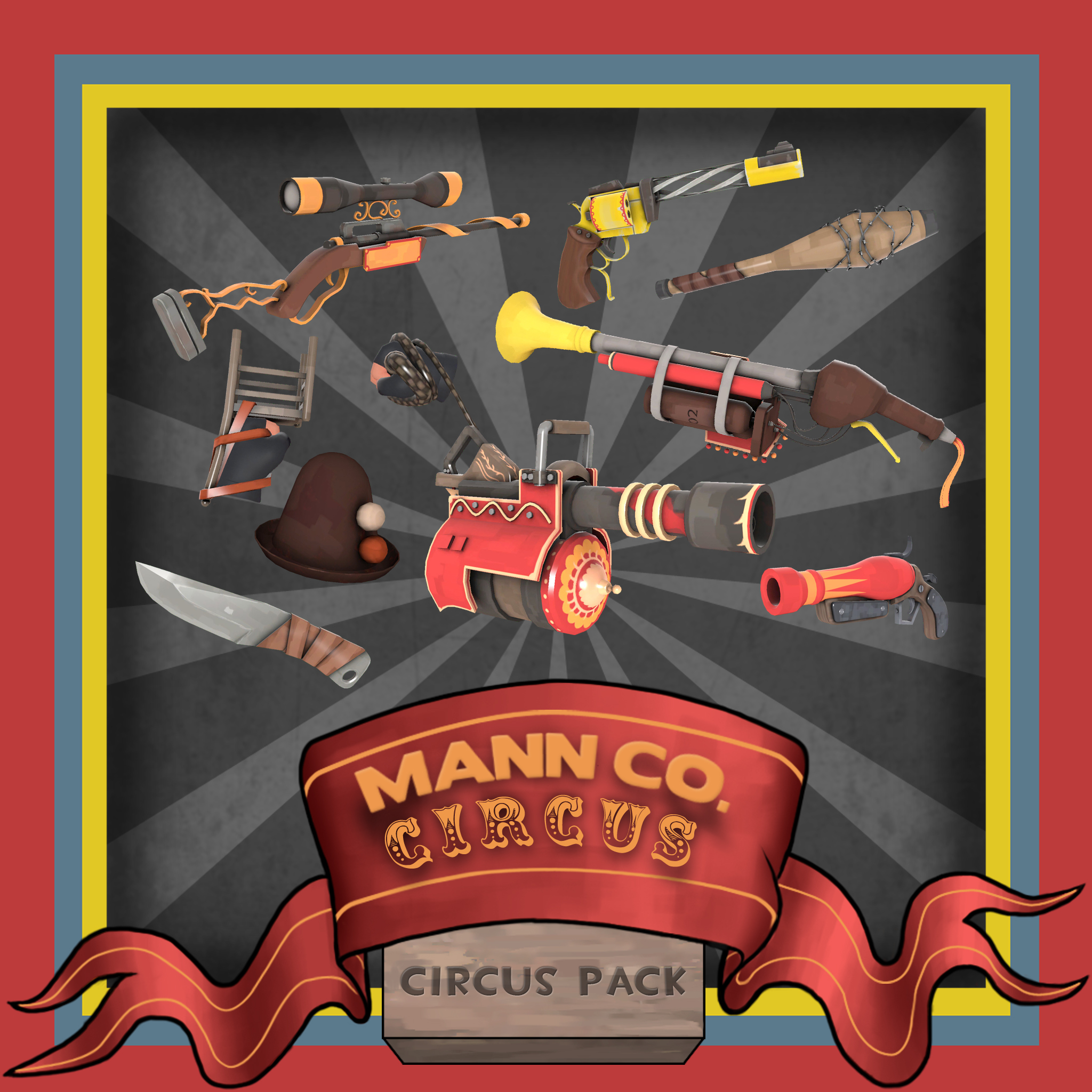 The Circus Pack!
Collection by
SNIPA
The Circus Pack for multiple classes! Jump around, scare some people, shoot some cannonballs, heck, shoot yourself out of a cannon! More items going to be added once submitted. Coming soon also, a circus themed map!

The Badland Bandit
Collection by
SMasters
Badland Bandit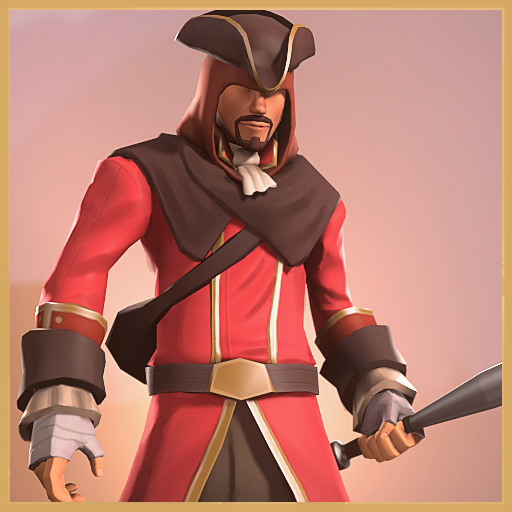 Anonymous Attire
Collection by
Merczy
A not so inconspicous outfit for Scout.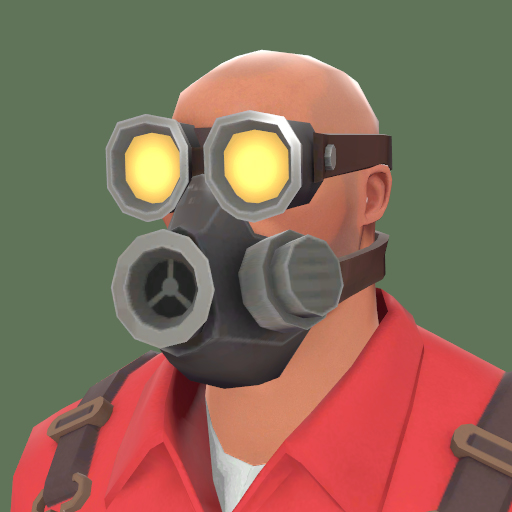 Chemical Brothers
Collection by
MultiTrip
scient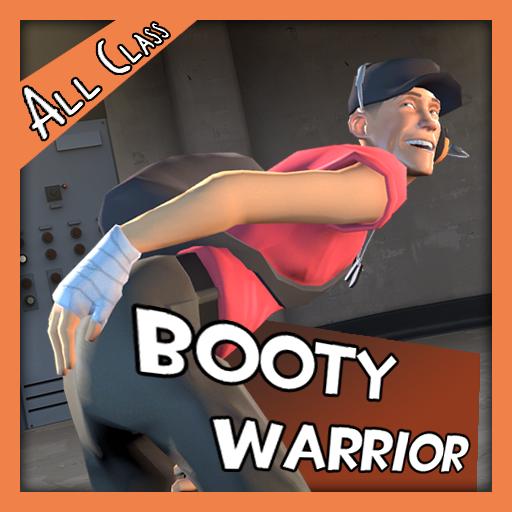 Booty Warrior Taunt Collection
Collection by
Snows
Introducing a new all-class taunt series: The Booty Warrior! Laugh at your foes as they die of embarrassment!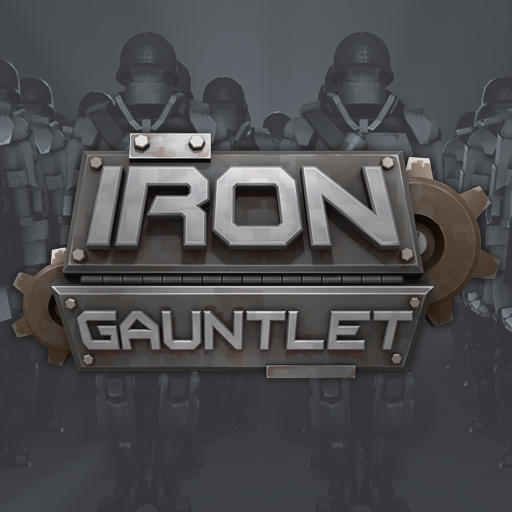 Iron Gauntlet - Maps, Cosmetics, Weapons, Taunts, Unusuals
Collection by
Woozlez
This is the collection for the new community project "Iron Gauntlet", ran by Woozlez, SedimentarySocks, and CoBalt. We aim to create and collect together as many robotic items as possible, then present them all together to Valve as a potential community up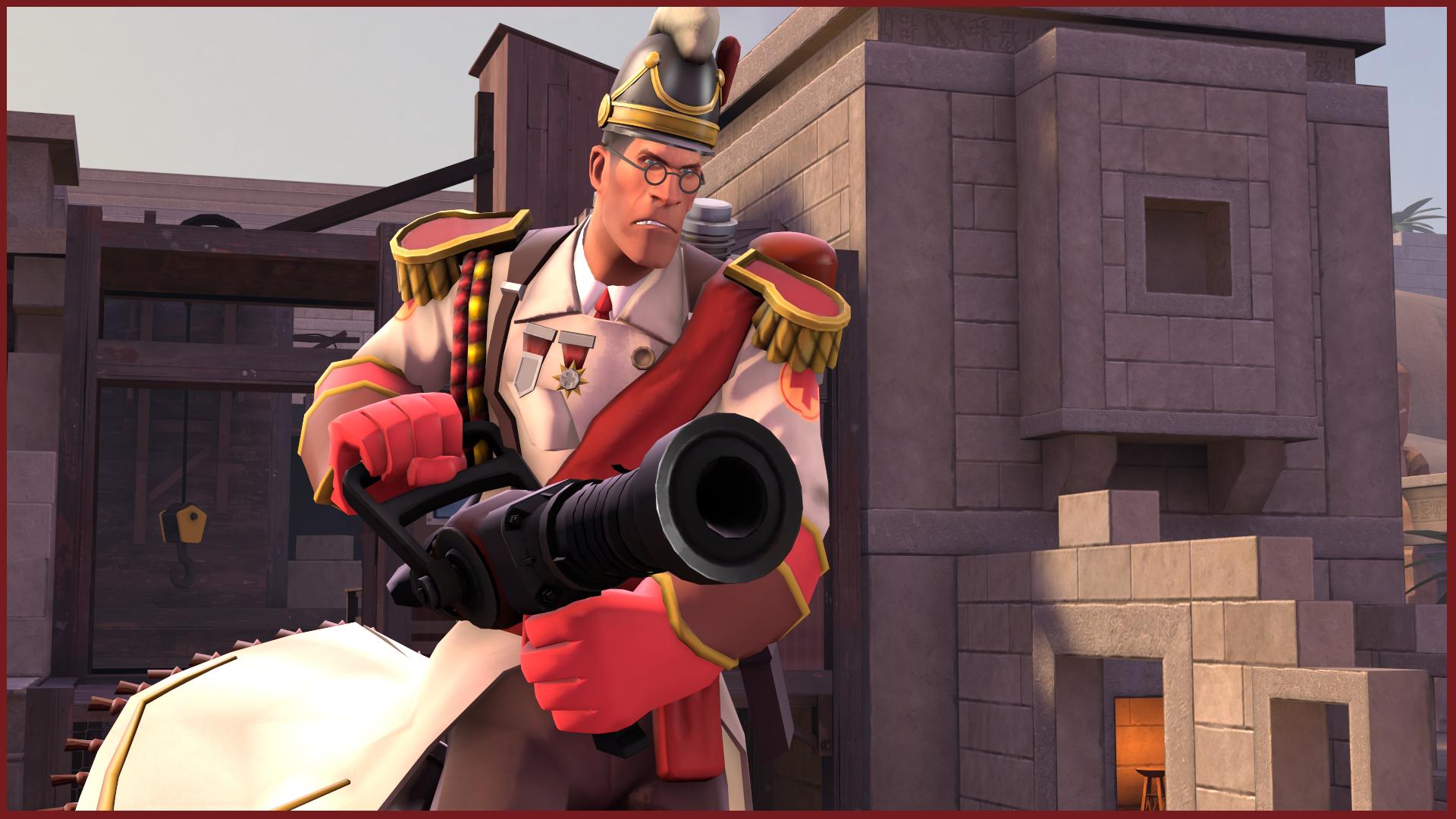 The General Practioner
Collection by
Jukebox
Includes: Bavarian Baron The Sharp Schärpe Gilded Gauntlets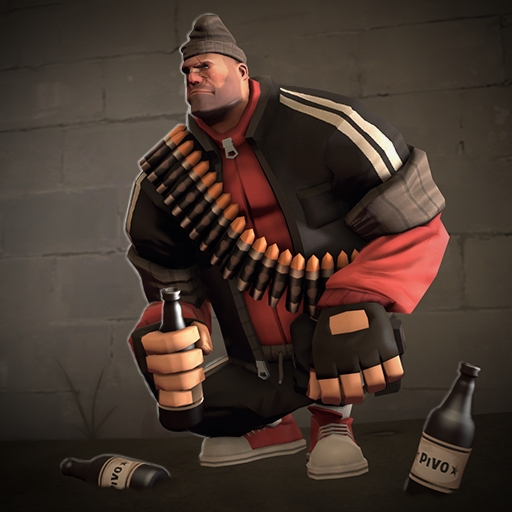 Petyan The Unbreakable
Collection by
Populus
Squatting is lifestyle!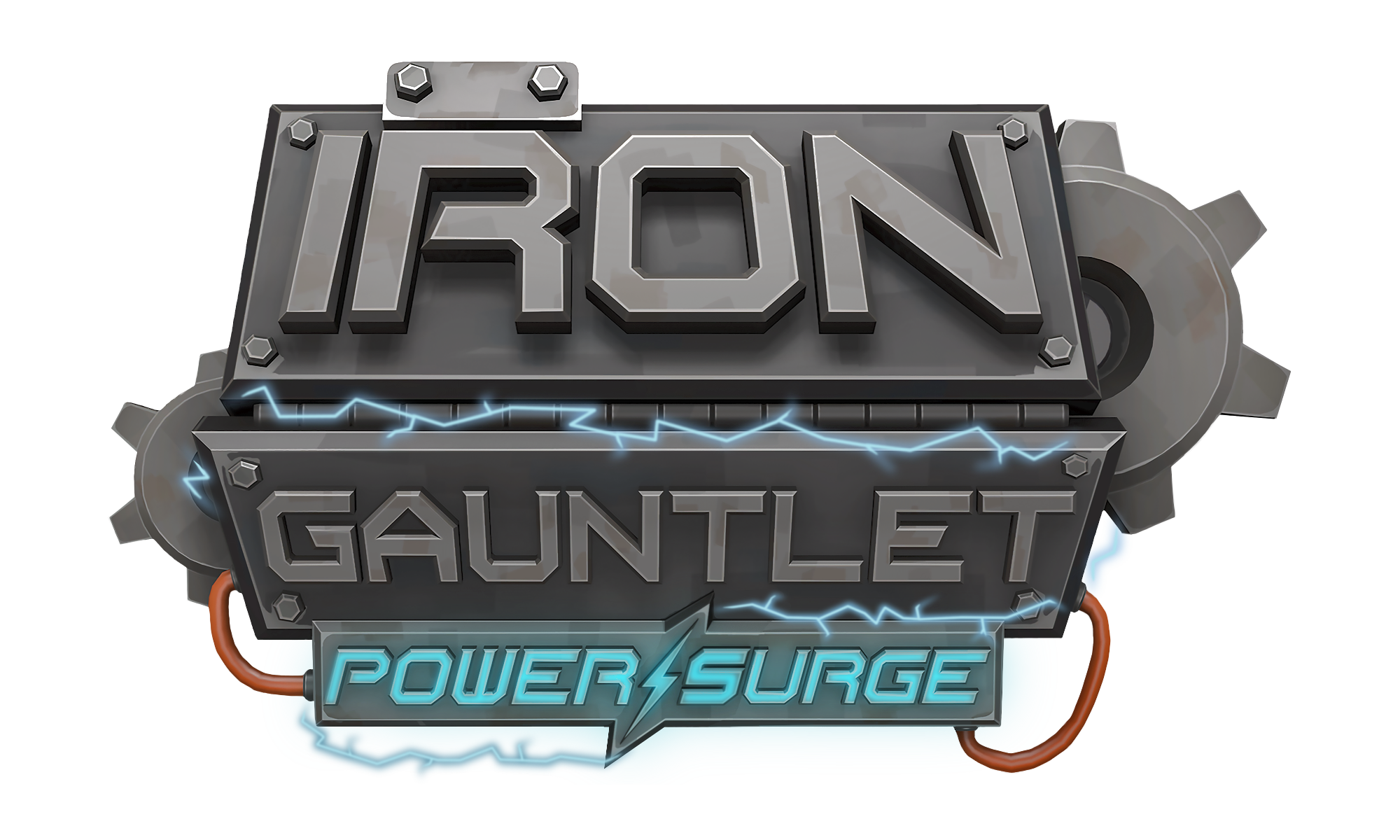 Iron Gauntlet :: Power Surge
Collection by
Woozlez
This is a rework of our community MvM project, code named: Iron Gauntlet :: Power Surge. The theme of the project is electricity/energy generation gone horribly wrong. We are asking TF2 community members to create and submit electrical and nuclear them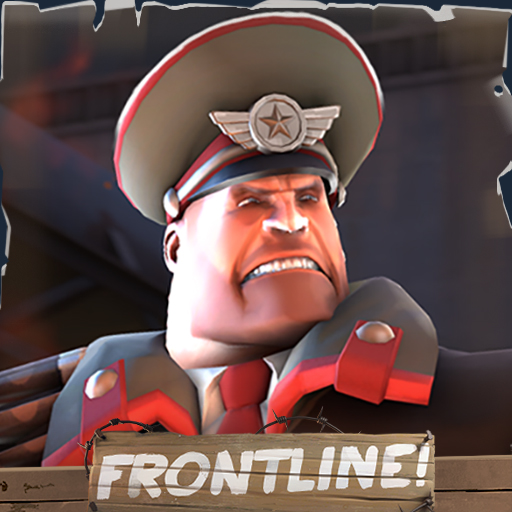 Commie Commando
Collection by
NeoDement
For the motherland!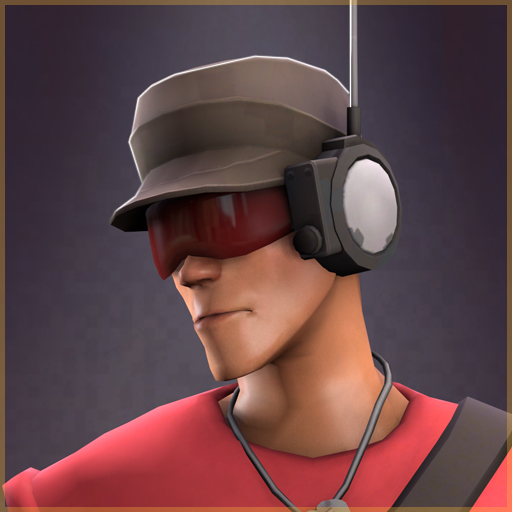 Serious Reconnaissance
Collection by
Svdl
Scout is the most dedicated of all professionals.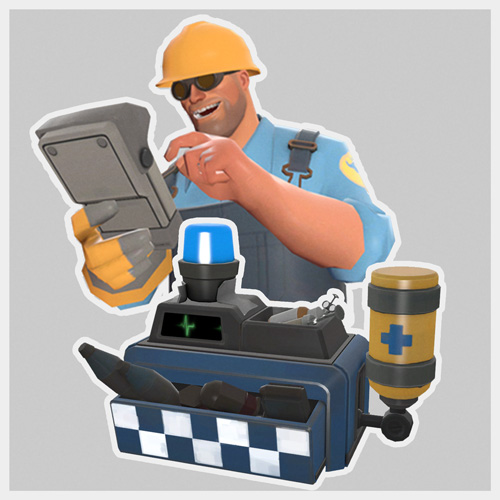 The Quick Draw Logistics
Collection by
neodos
Engineer Mini Dispenser + The Handy Partner PDA