Showing 1111-1140 of 12,048 entries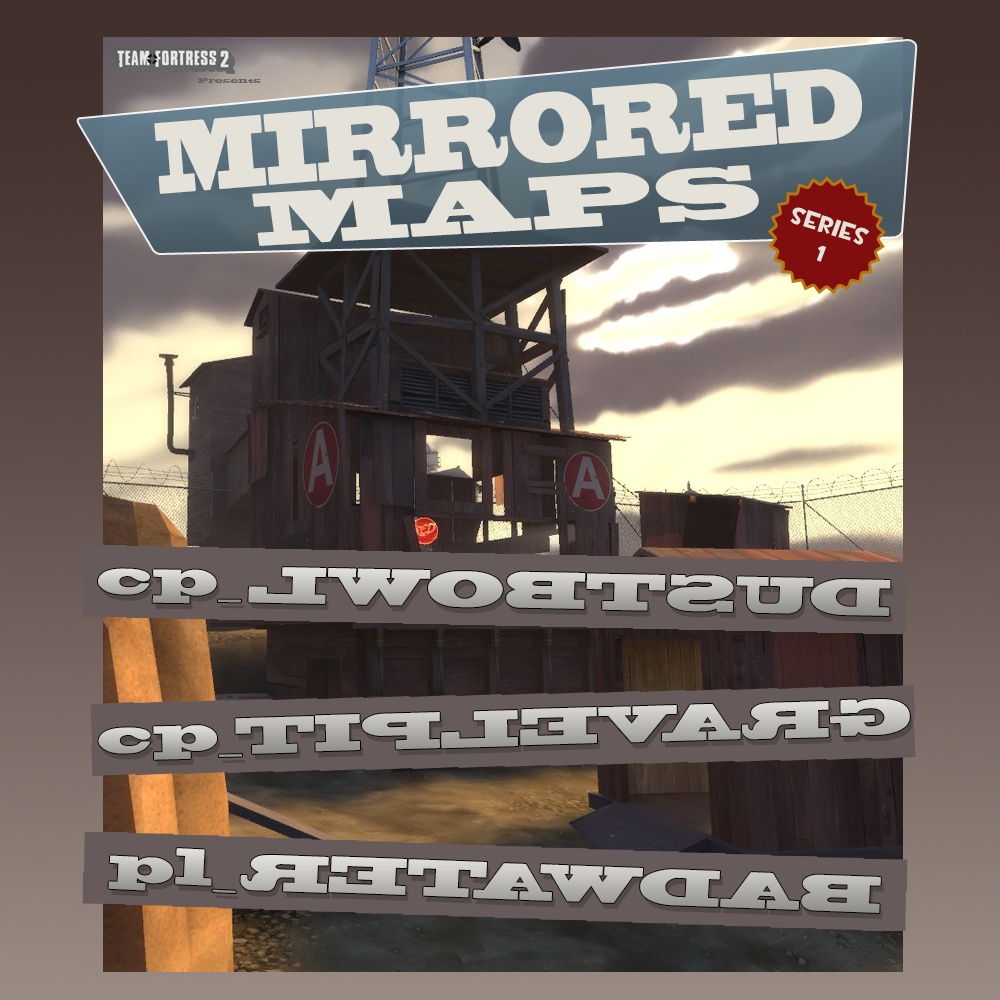 Mirrored Maps - Series 1
Collection by
Khuntza
Team Fortress 2 maps mirrored as accurately as possible to their originals. Right becomes left, left becomes right, giving maps we know like the back of our hands a fresh take. It will mess with your head! http://khuntza.net/TF2MirroredMapsSeries1.html...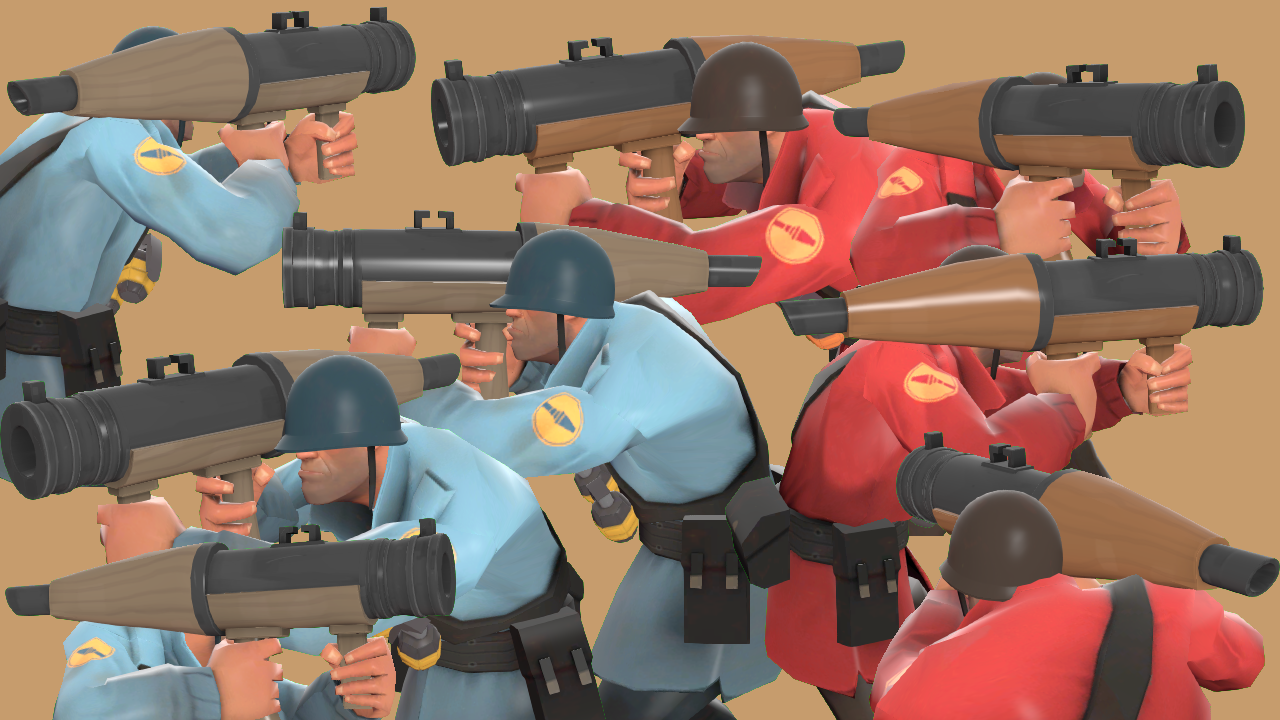 The Honorable Artilleryman Pack!
Collection by
Icosahedron
A set for the Soldier! Modeled after the Ashigaru, or Japanese foot-soldiers of feudal Japan. You can read about them here: http://en.wikipedia.org/wiki/Ashigaru If you like my items, please follow my Workshop page and tell your friends; I'm always maki
The Avalanche Outrunner
Collection by
Corvalho
A winter set for the scout, featuring a coat and a new hairstyle with snow goggles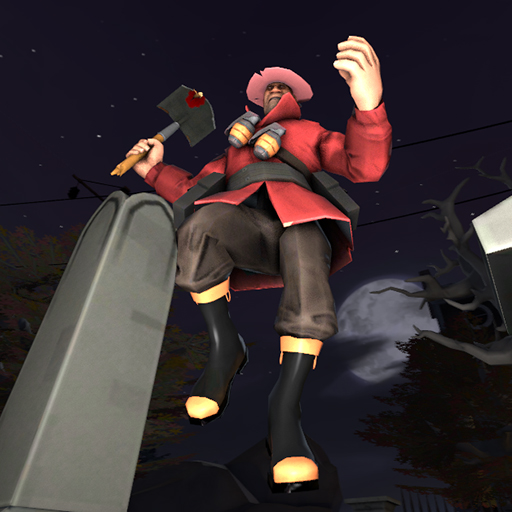 Jane Doe: Grave Robber
Collection by
Will T.TVR
After the zombie uprising at Coaltown last year, Soldier was more than a little shaken and is understandably not keen on repeating the experience. As such, he has taken the preemptive measure this year of digging up all of the corpses before they become zo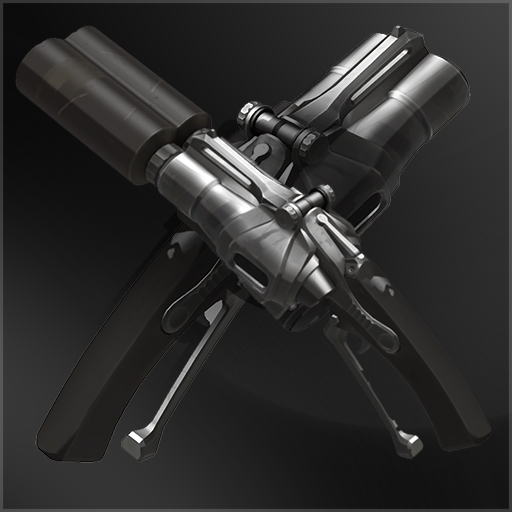 The Twins
Collection by
goldenjohnson
Short-term Solution Long-term Solution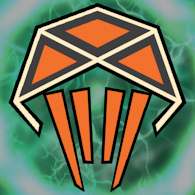 FissionMetroid101's Particles
Collection by
FrankenMetroid101
Feast your eyes upon a variety of TF2 particles! Eye candy intended for all audiences brought to you by FissionMetroid101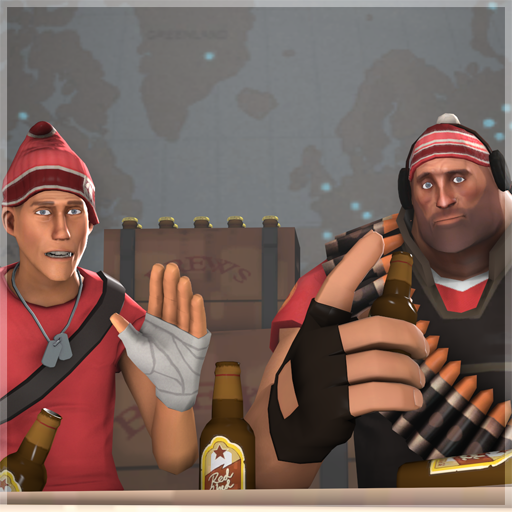 The Great White Northerners
Collection by
Hawf
Canada, the marvel that is universal healthcare & beer, a fine country to behold. but you'll need something to keep your head warm, for Canada is far too cold!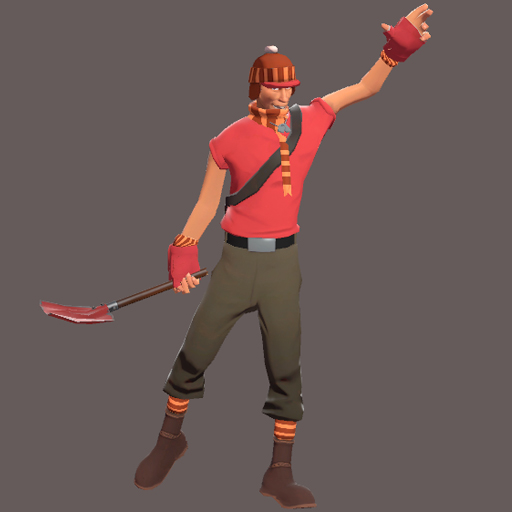 Snow Shoveling Scout
Collection by
Snood 🍕
He's the fastest snow shoveler this side of Massachusetts!
Badge Boys
Collection by
NeoDement
The first ever dual-class item set*! Ooh! Aah! Based on Demoman and Soldier's youth spent together in Police Academy. *That I know of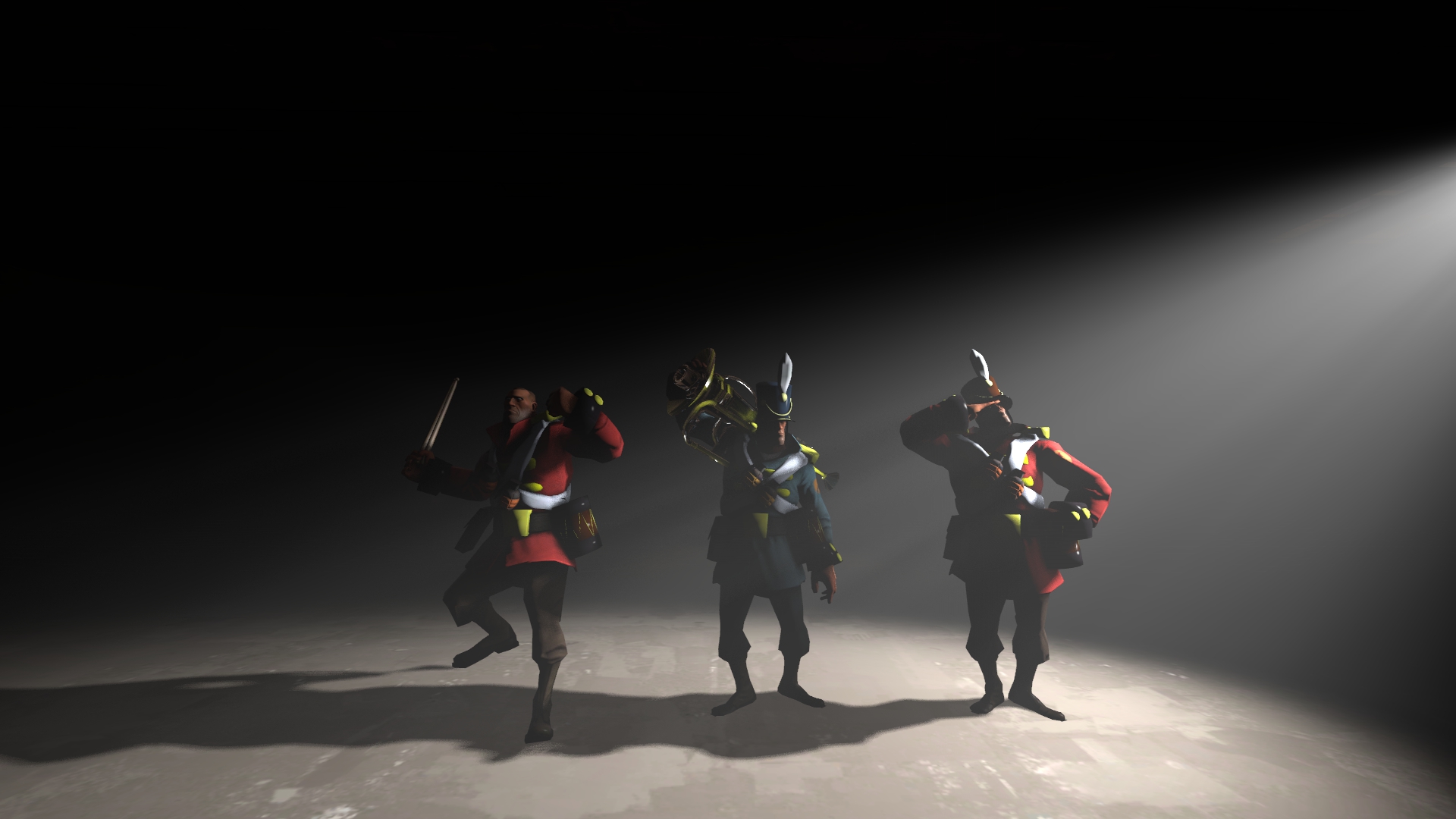 Toy soldier
Collection by
Hell
Feedback needed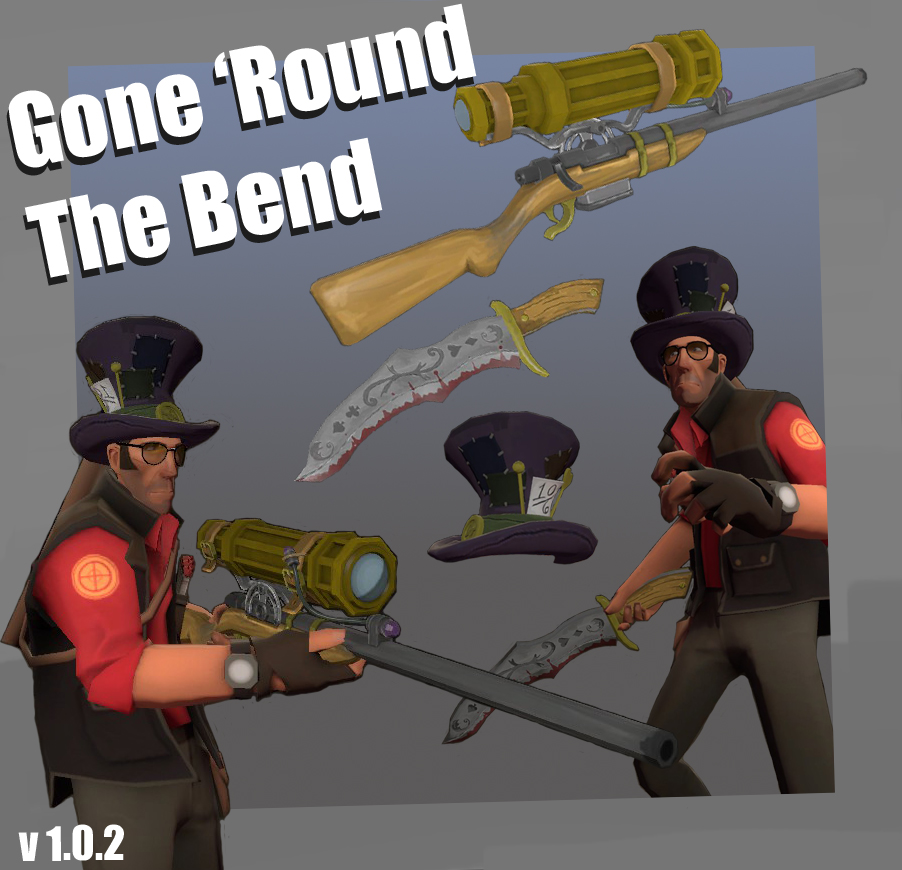 Gone 'Round the Bend
Collection by
◦♥◦KITE◦♥◦
The Sniper has gone round the bend and he has brought back some powerful new toys! He has peered through the looking glass and pushed out the thoughts of his foes. He has gone snicker snack with the Vorpal Blade cutting through the toughest of foes! Th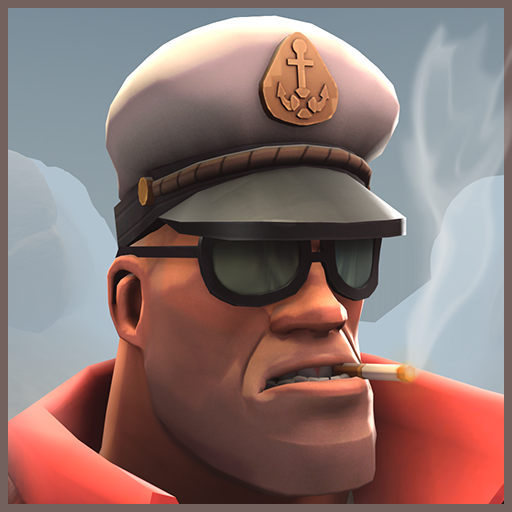 O Captain, my Captain
Collection by
Uncle Grumpskin
A sailor set for Soldier!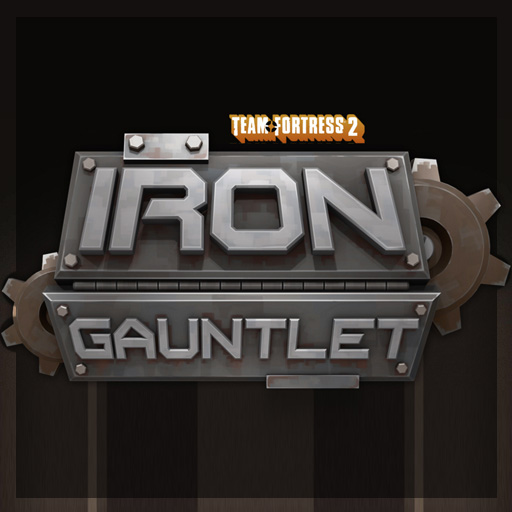 Iron Gauntlet Example Items
Collection by
CoBalt
Item Examples for the style and quality of item we are looking for for the project! If you made one of these, feel free to tag it with the thumbnail to submit it to the project!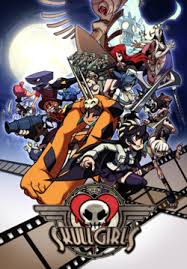 SkullGirls
Collection by
Propadada
I love all of the Skull Girls Item :D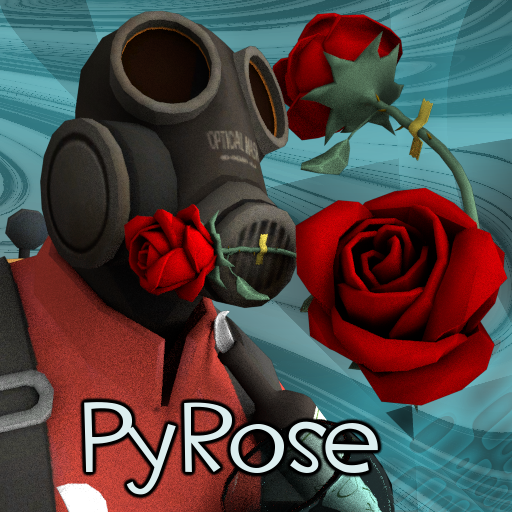 Pyromantic Romance
Collection by
Phaser Rave
Romance at its finest. The Pyro is pretty romantic... or at least the body he found these on might once have been.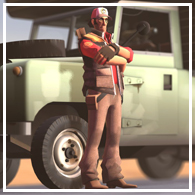 Trucker
Collection by
P!RO
3 best items evar!!!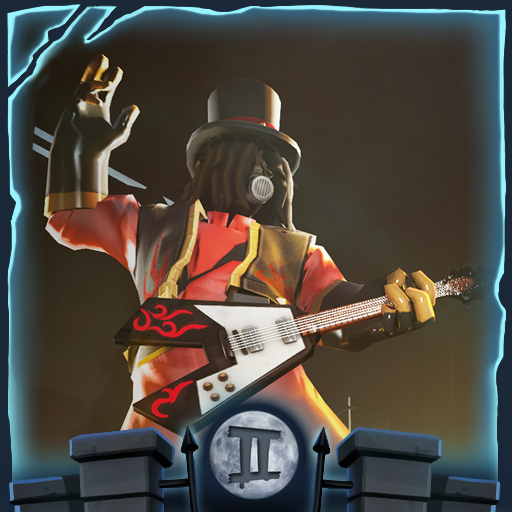 The Rock God
Collection by
ToxicWeasel
The guitar shredding, flamethrower weilding Superstar is here!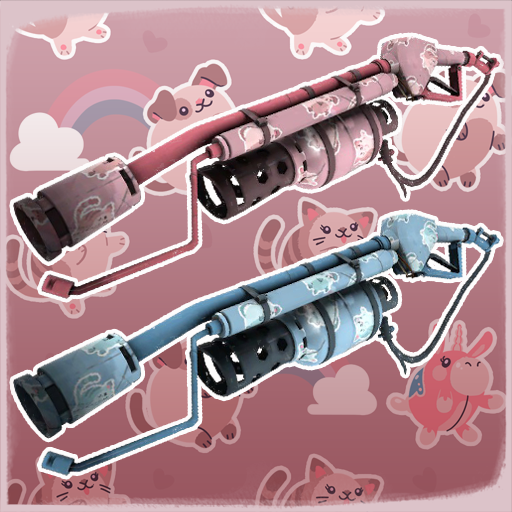 Pyroland Potpourri Bundle
Collection by
void~
Gift wrap and a weapon skin for the Pyro at heart!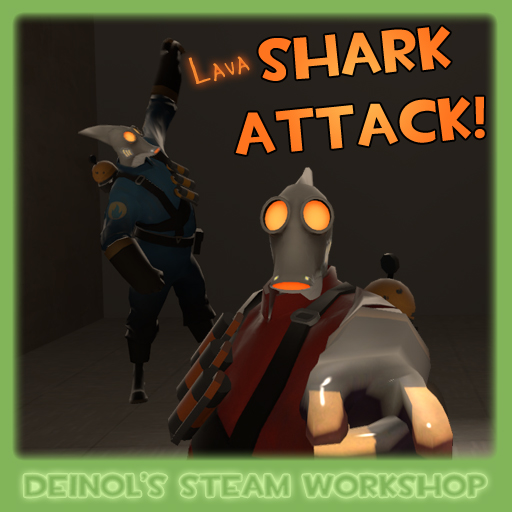 Deinol's Sharky Stuff
Collection by
Deinol
All the Sharky Stuff made by Deinol is in this colection. (I will add more stuff in order I make it)
Robotic Boogaloo 2.0
Collection by
Sheriff Rick
[None of these items have been created by me] This collection consists of really cool robotized items that could be added in a second Robotic Boogaloo update. A lot of these items were created by people who made the original Robotic Boogaloo cosmetics. I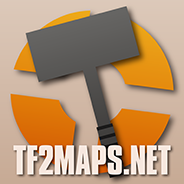 TF2Maps.net Workshop Maps
Collection by
Poltergeit
A collection of maps that we run on our Workshop rotation servers at TF2Maps.net - If you want to play some of the best maps that the Workshop has to offer, be sure to head on over and join our servers at: [url=magic.geit.uk/steam_redir.php?server=eu.tf2m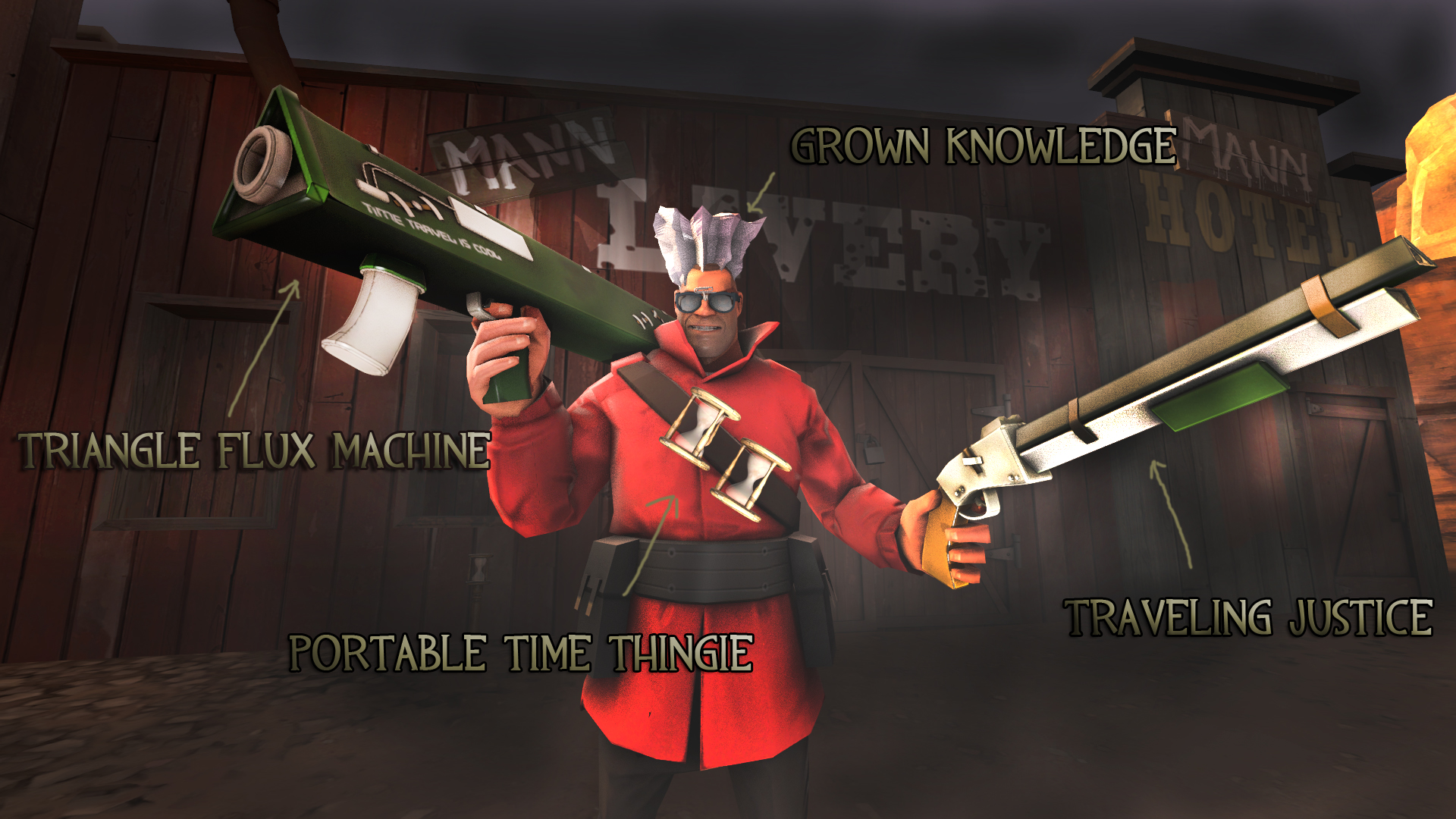 The Time Traveler
Collection by
Strnadik
This set is necessary for every Time Traveler. Most of these things were stolen from Mann Co. Store in 2050, so if you use them, just be careful with Paradoxes..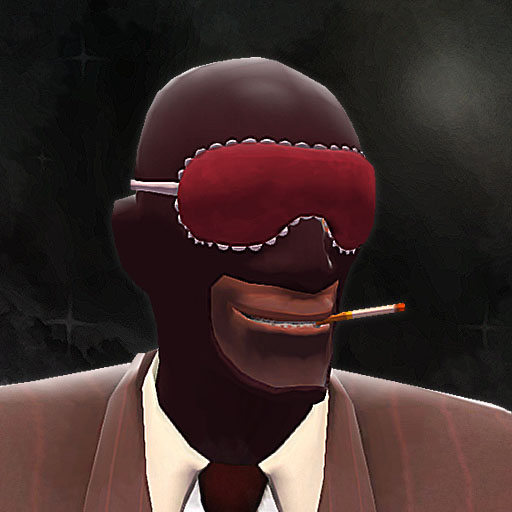 Night Time Sabotage
Collection by
DrSlowking
This is a set for when you're playing spy at night. Yes.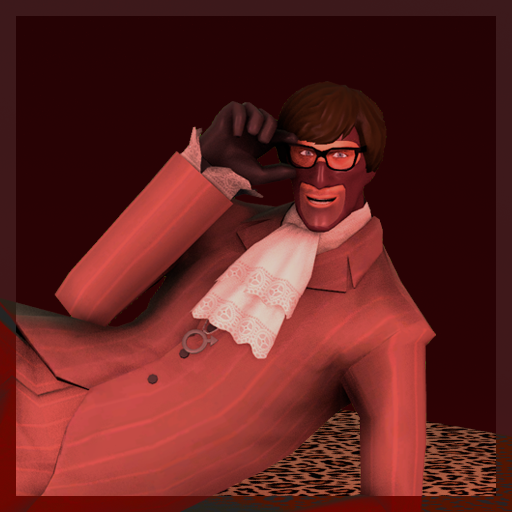 International Mann Of Mystery
Collection by
Snilton
A groovy set of items for spy, baby! - Concept by Taser - Modelling & SFM work by Snilton - Additional SFM work by Ech0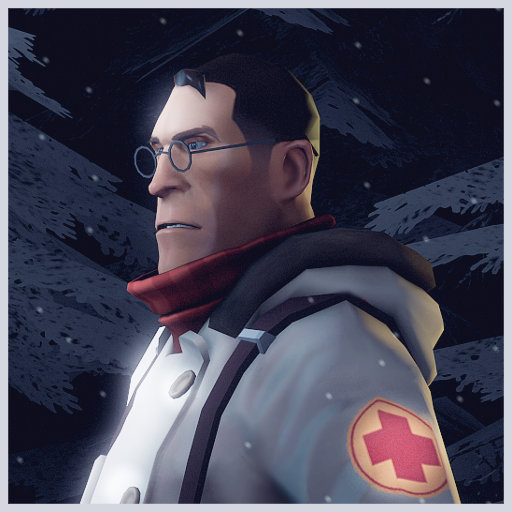 Boomsta's Smissmas Surplus
Collection by
boomsta
A collection of all my winter-ish themed items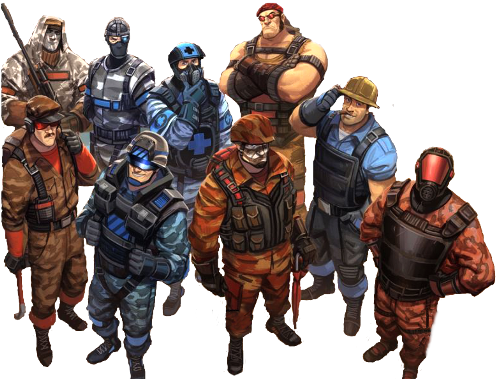 best tfc hats
Collection by
Will-o-wisp
the best hats on the workshop that were inspired from (or look like) the team fortress classic mercs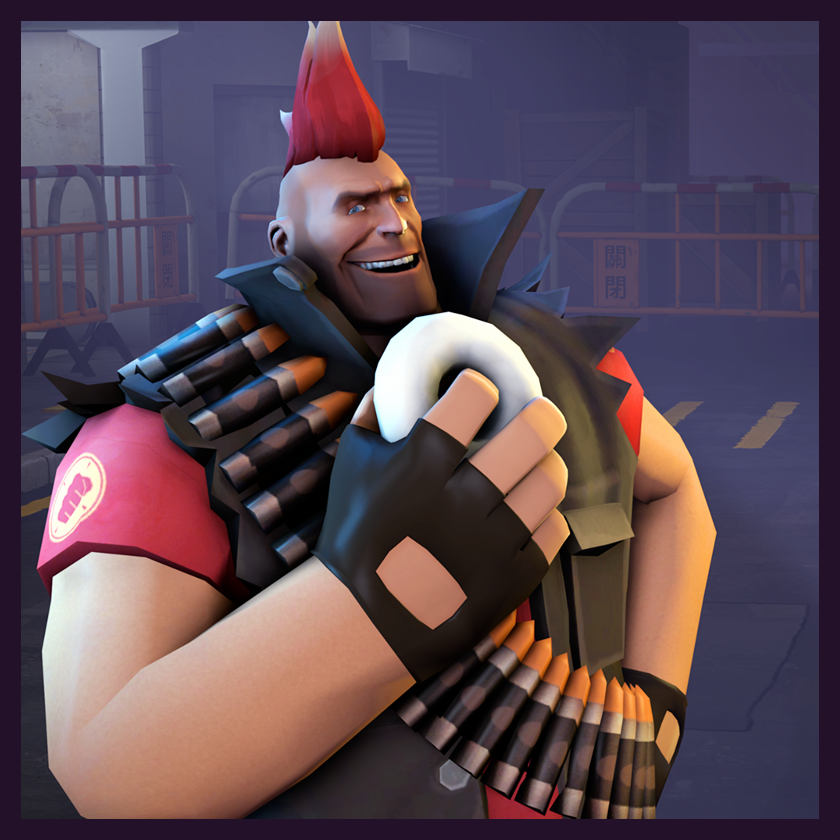 The Hungry Bull
Collection by
Spacedead
Ohh, I'm downright famished!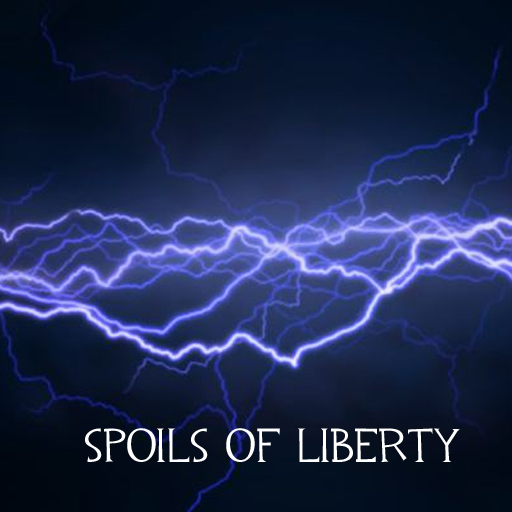 Spoils of Liberty
Collection by
mя. 3nygma
A collection of all the items that Engie managed to escape with, when he was abducted by Gray Mann for his nefarious schemes.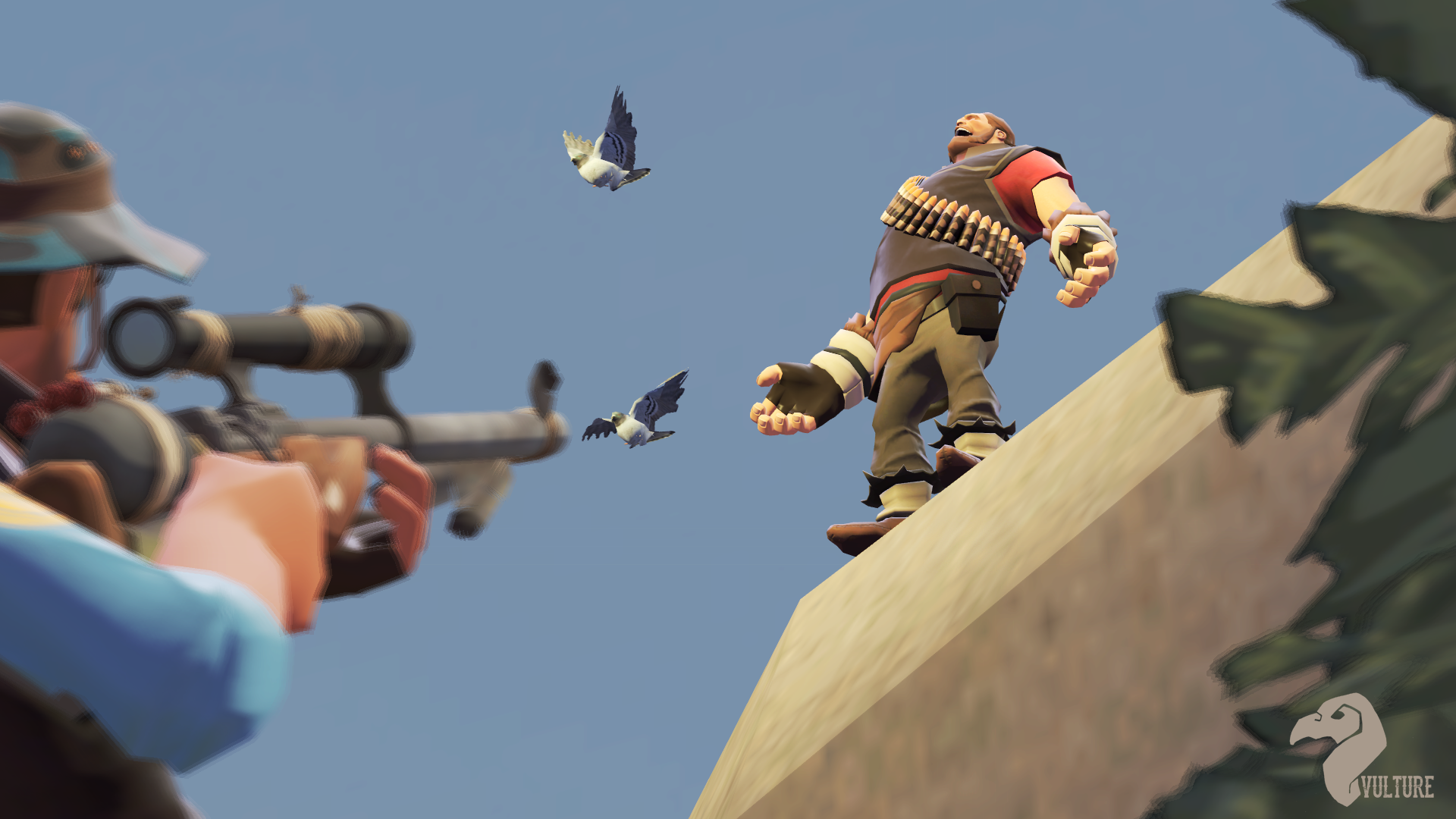 Tsarzan
Collection by
DPV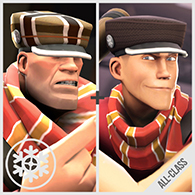 The Winter Warmkeeper V2 Styles
Collection by
日マ|Muazri
Knits and No Knits :3 As of 12/12/2013, the total rating count (meaning all the rating numbers from both styles and the collection) is 670! Thanks for the support so far! :D