Showing 1081-1110 of 11,965 entries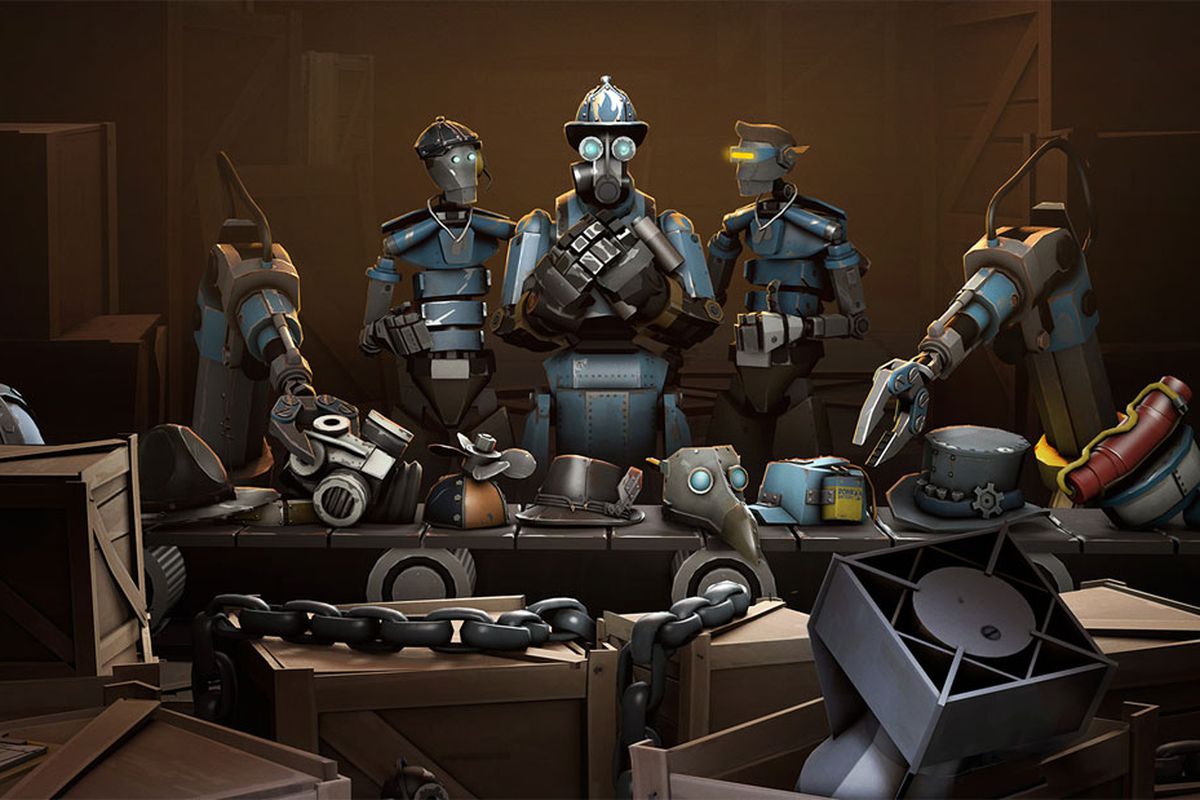 Unused Robotized Hats
Collection by
{x-alias} solacio
These are hats that were submitted to be part of Robotic Boogaloo, but didn't make it in for one reason or another. All hats are robotized versions of existing hats. I am not claiming ownership of any of these.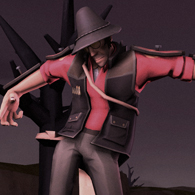 The Sure Shot Scarecrow
Collection by
multitrip
This is the last straw. This is starting to crow on me. I like it straw.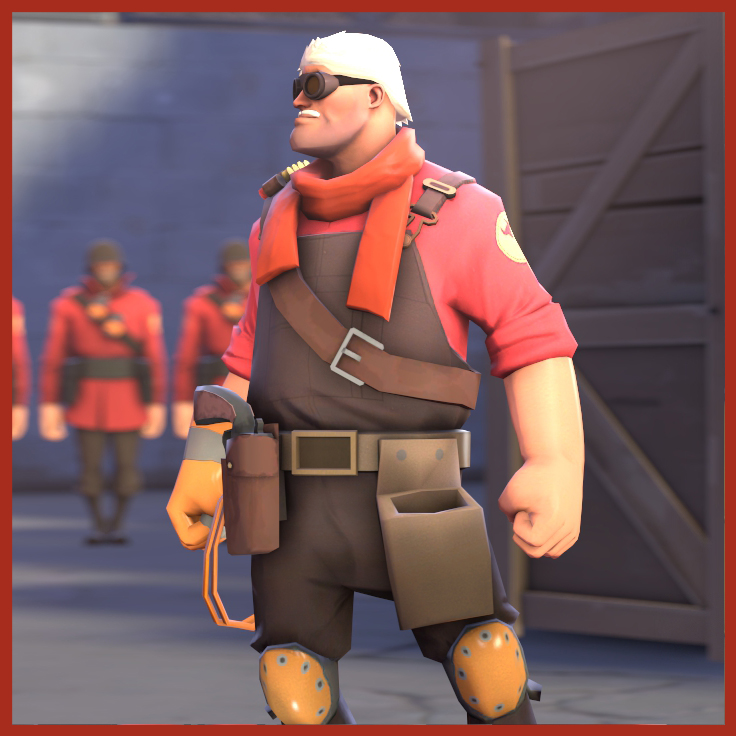 The Marauder
Collection by
Ludumberg
The Badlands are a big place... Everything's done by Ludumberg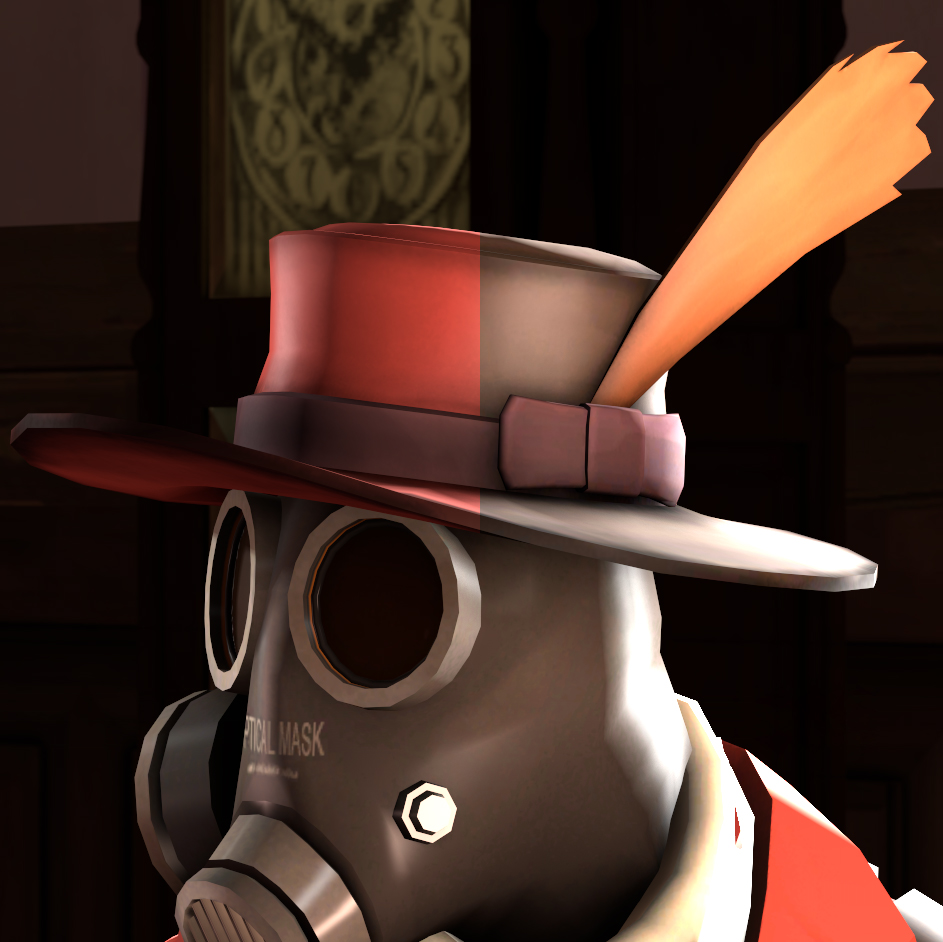 BackBurner's Brim Styles
Collection by
FiveEyes
A colletion just to link both texture styles to each other.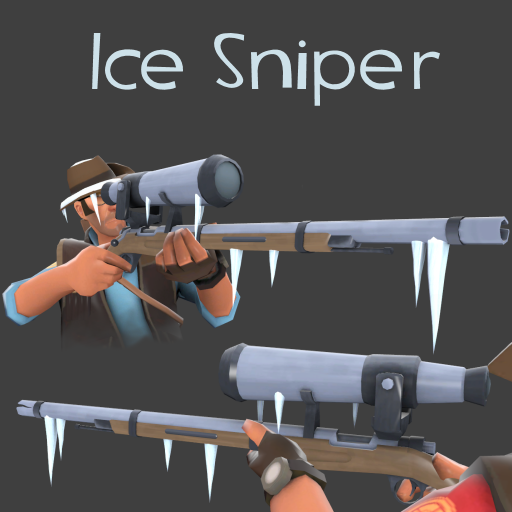 Ice Sniper
Collection by
Joey90
You've been standing around so long icicles have formed on your hat, and all over your new rifle.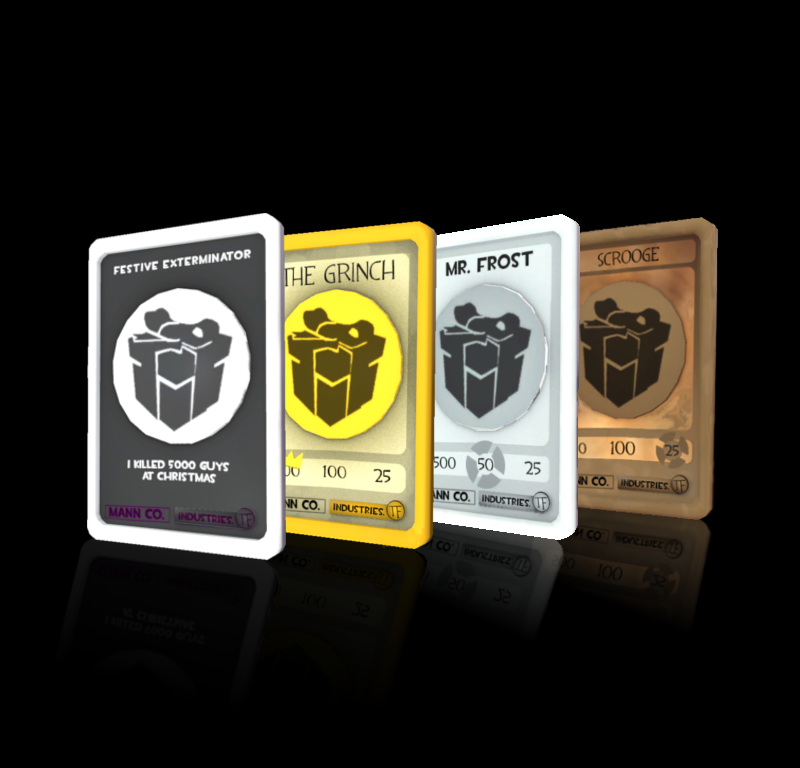 Christmas Kills! - Badge Collection
Collection by
Oscar
A Collection of the Chrsitmas Kills! badges.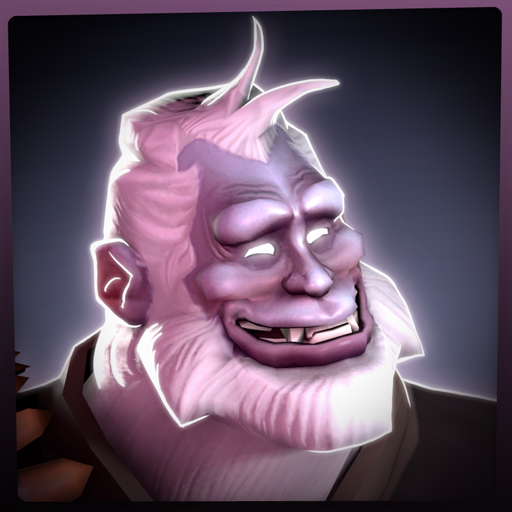 Yeti Weapons Guy
Collection by
>>--The Heartsman--->
You know what they say about a guy with huge feet? Huge head. Also hands.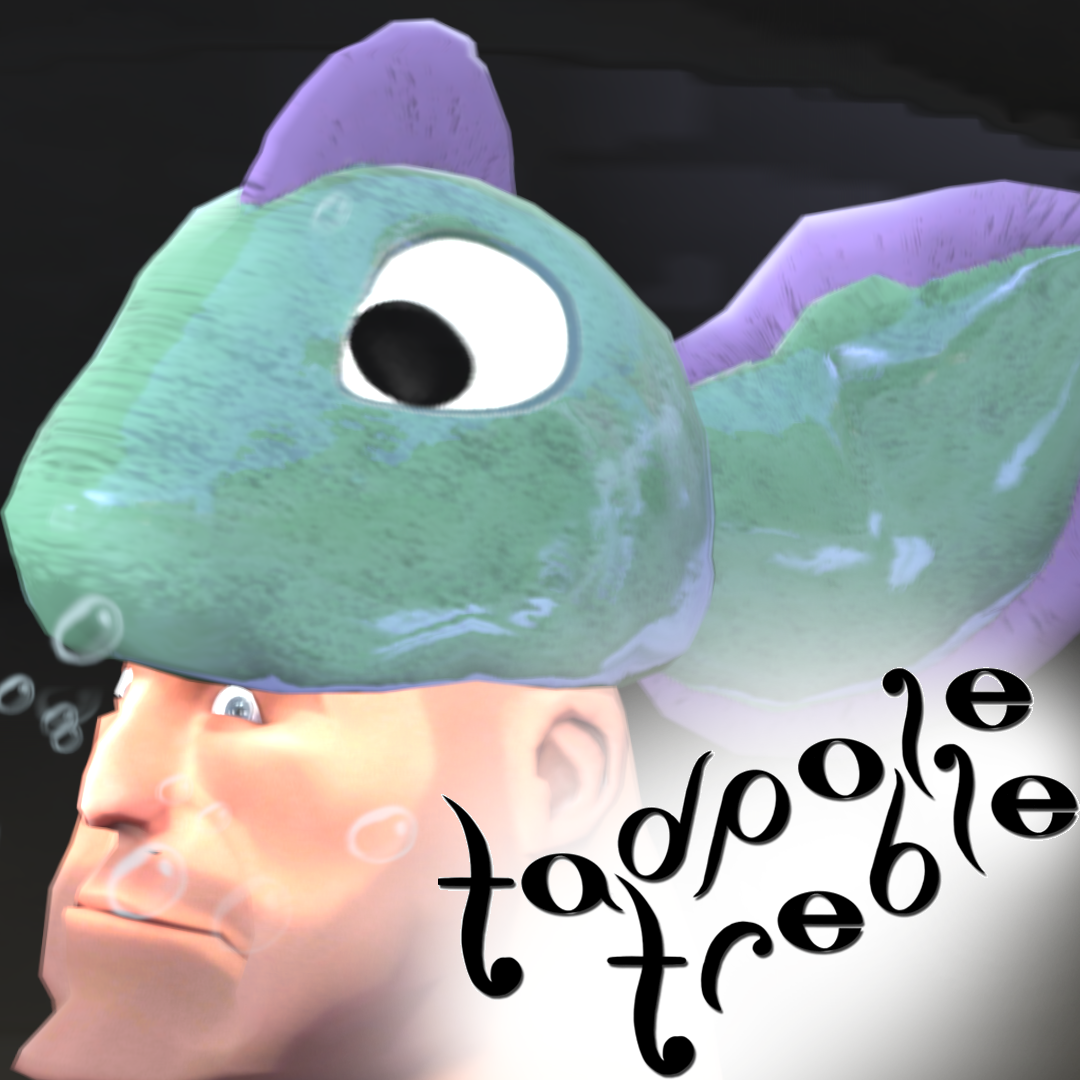 Tadpole Treble Promotional Items!
Collection by
Nefnoj
From the creator of the web comic "Brawl in the Family" comes a BRAND NEW GAME!! IT'S AWESOME!! It's on Steam now! Tadpole Treble! Go buy it! We're on the Steam Greenlight, Facebook, and have our own website at bitfinitygames.com! Check 'em out, and c
Smissmass Map Bundle
Collection by
DanMann
Hey everyone, Thats IT! All the smissmass maps that me and ❄Phenomene❄ have created have been released, we have: ctf_Blizzard cp_Xmaslab and cp_Gorge_Xmas We hope you like all of these, please do subscribe to them all or go and get the BSP files fro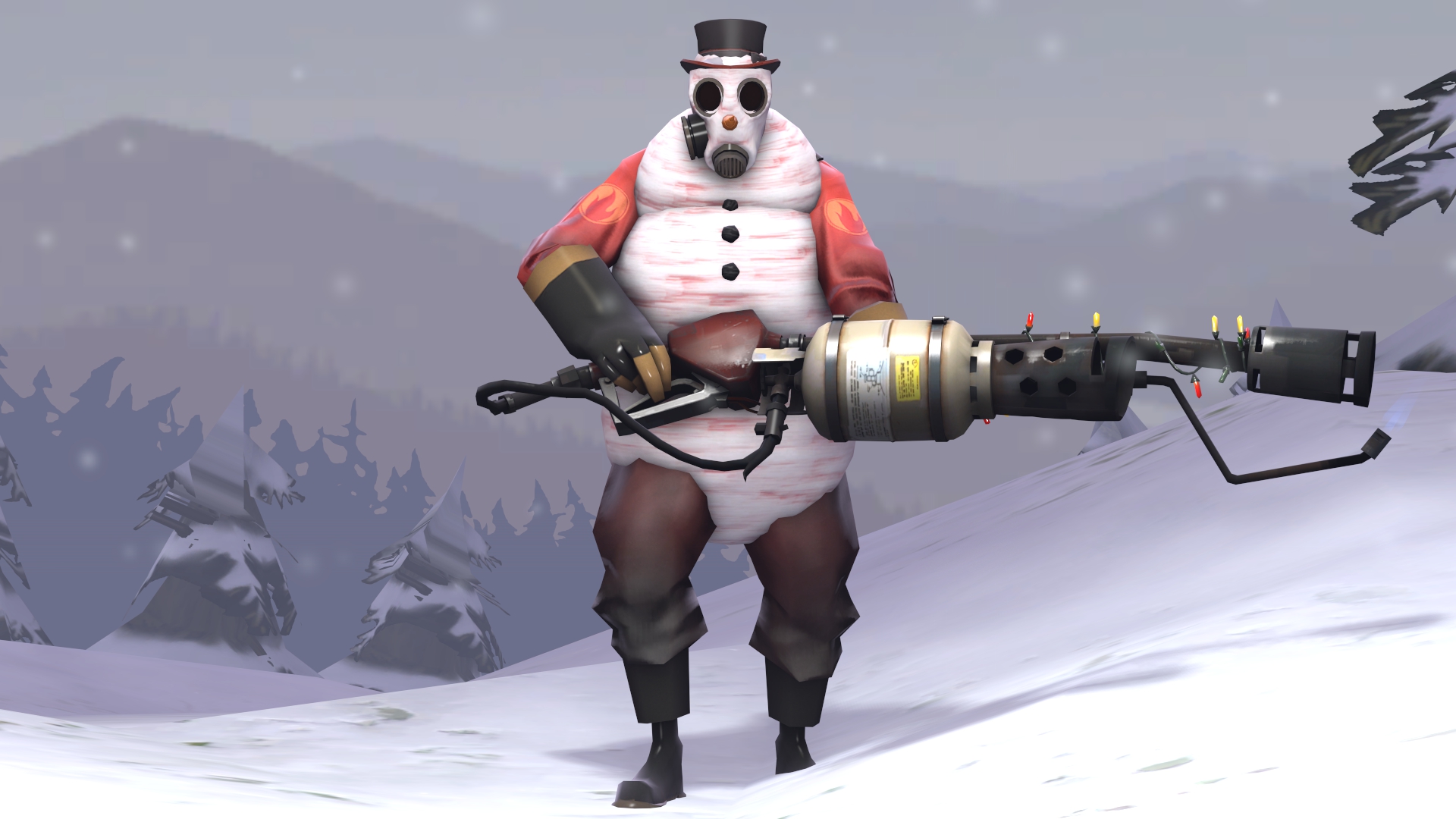 Winter Wonderman
Collection by
Nefnoj
This item set turns the hottest Team Fortress 2 character to the coldest! Both items are fully paintable, which is terrifying if you like Drably Olive. Oh gosh why did I make it paintable. If you're wondering about the Head-related item, it doesn't a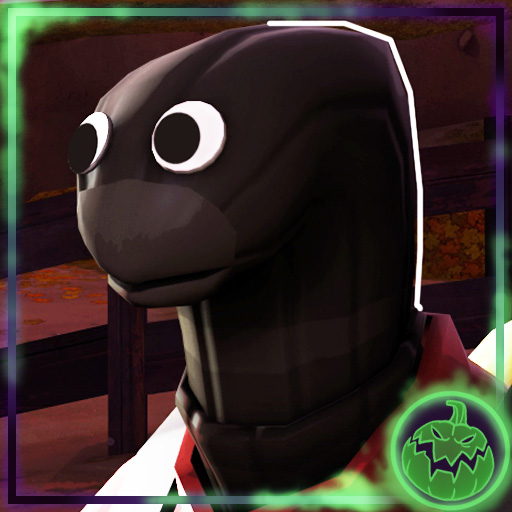 CoBalt's Halloween Items 2015
Collection by
CoBalt
My Scream Fortress items for the year. Vote them up if you like them!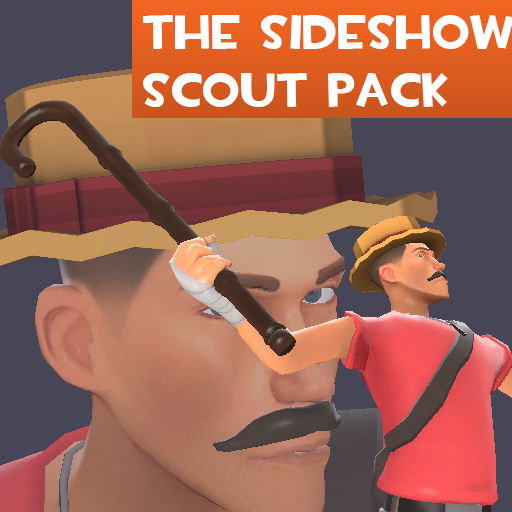 The Sideshow Scout Pack
Collection by
Icosahedron
"Come one, come all! See Yours Truly bash eveyone's skulls in!"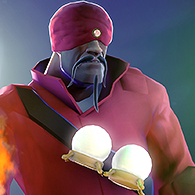 The Unfortunate Teller
Collection by
Munchy
I look into my Crystal Ball, and I see me, kicking your ass!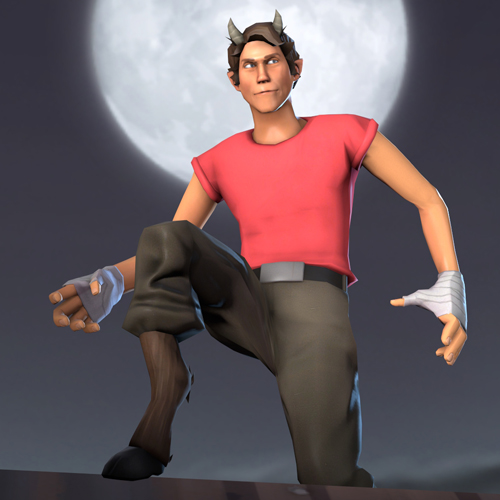 Bundle of Faun
Collection by
DeRosaJ
Just a couple of faun-themed items for Halloween 2013-- hope they're rad!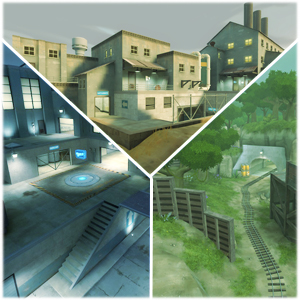 Heyo's maps
Collection by
sean
Hey guys, I'm heyo (known for the maps: koth_harvest, cp_egypt, cp_junction). This is a collection of all my non official maps.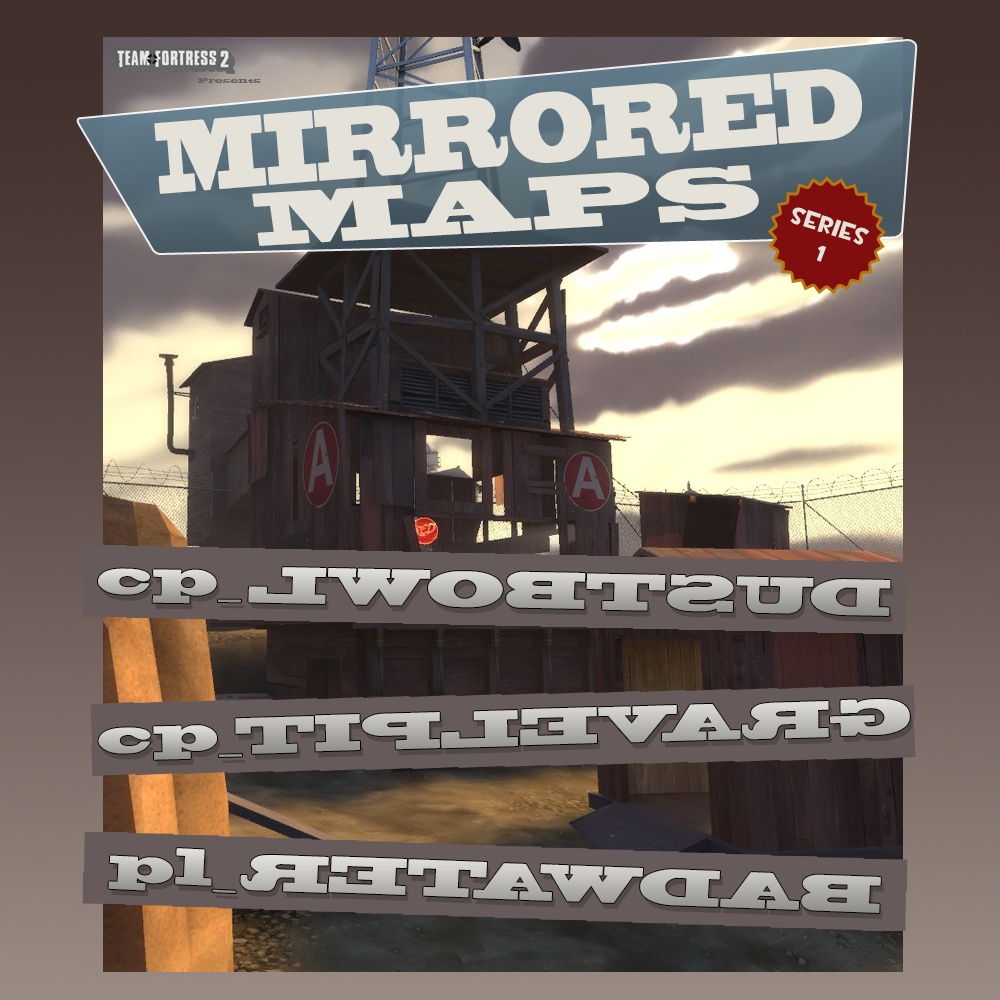 Mirrored Maps - Series 1
Collection by
Khuntza
Team Fortress 2 maps mirrored as accurately as possible to their originals. Right becomes left, left becomes right, giving maps we know like the back of our hands a fresh take. It will mess with your head! http://khuntza.net/TF2MirroredMapsSeries1.html...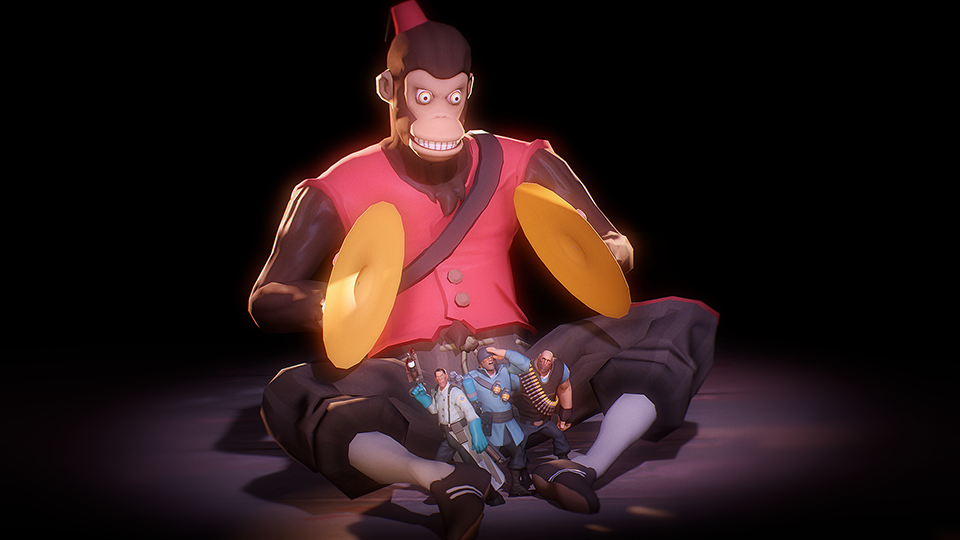 Ominous George
Collection by
Jukebox
Clang! Clang! Clang! Clang!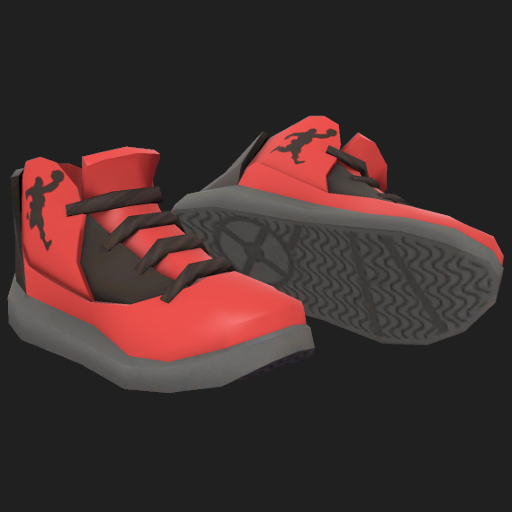 bball.tf Awards
Collection by
Æ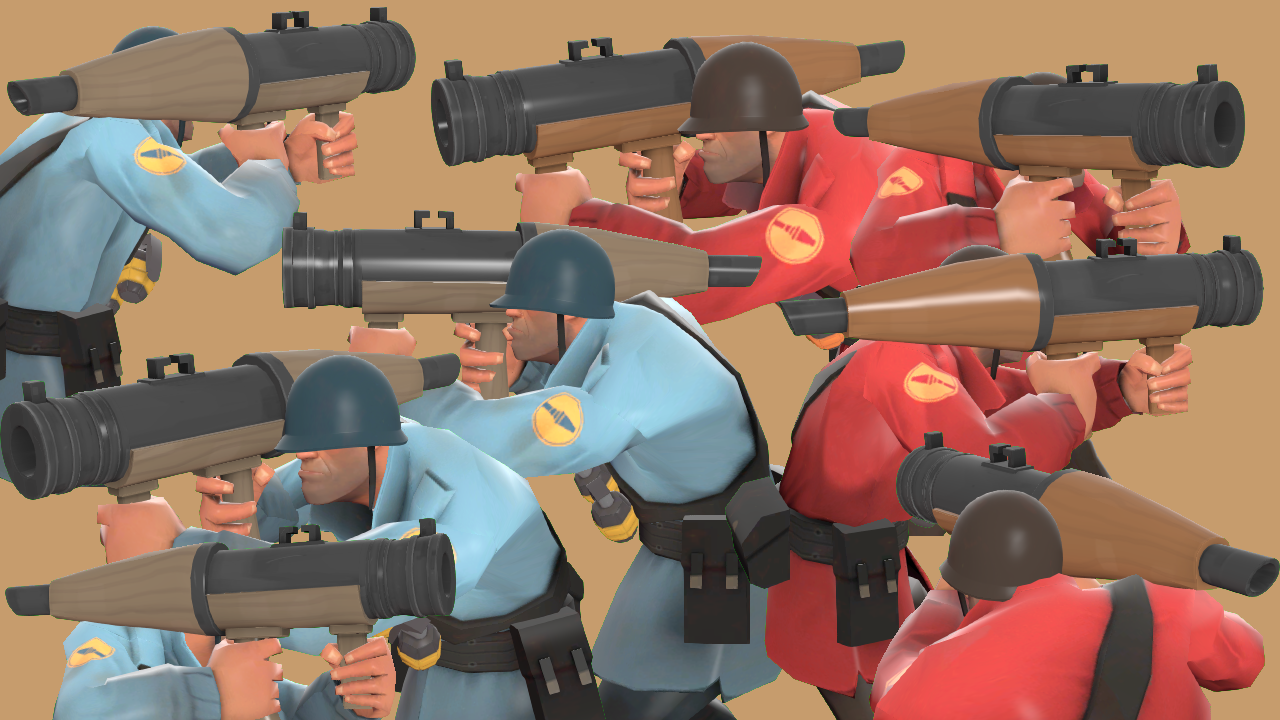 The Honorable Artilleryman Pack!
Collection by
Icosahedron
A set for the Soldier! Modeled after the Ashigaru, or Japanese foot-soldiers of feudal Japan. You can read about them here: http://en.wikipedia.org/wiki/Ashigaru If you like my items, please follow my Workshop page and tell your friends; I'm always maki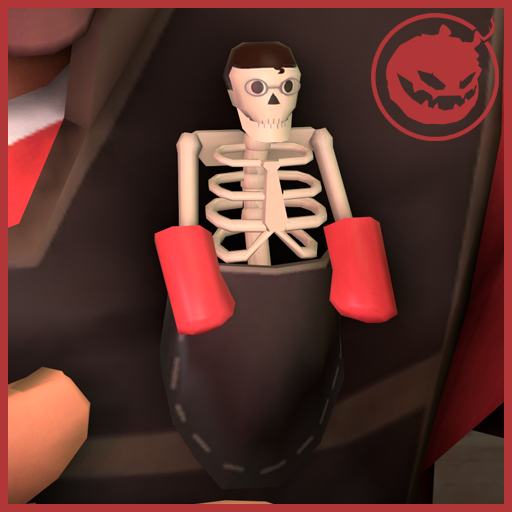 The Former Pocket Medic
Collection by
ZombiePlasticClock
Since the TF2 Importer wouldn't let me upload the Heavy and Soldier variants of this item in one submission, here's a collection with both in it, to make things slightly more convinient.
The Avalanche Outrunner
Collection by
Corvalho
A winter set for the scout, featuring a coat and a new hairstyle with snow goggles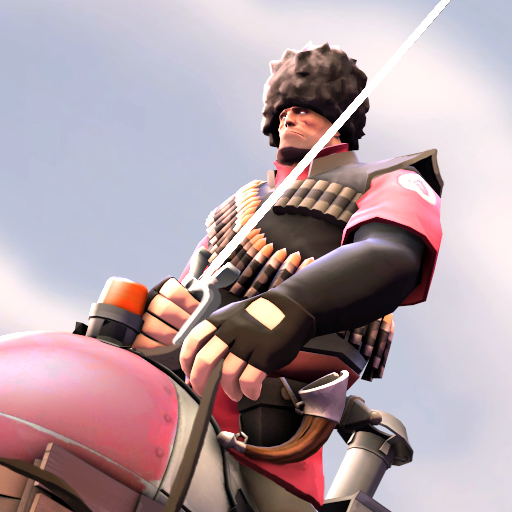 Rider of the Caucasus
Collection by
Svdl
Show lesser men how it's done.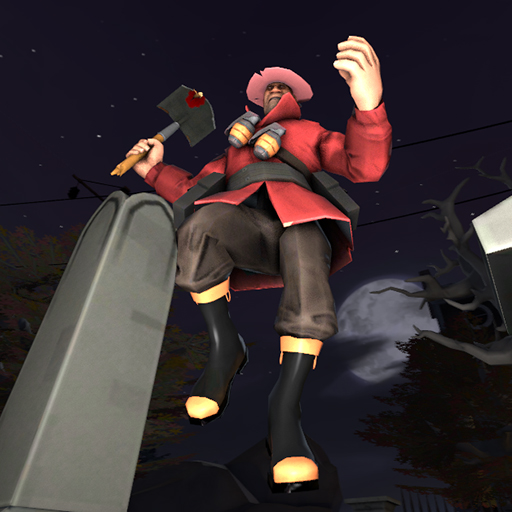 Jane Doe: Grave Robber
Collection by
Will T.TVR
After the zombie uprising at Coaltown last year, Soldier was more than a little shaken and is understandably not keen on repeating the experience. As such, he has taken the preemptive measure this year of digging up all of the corpses before they become zo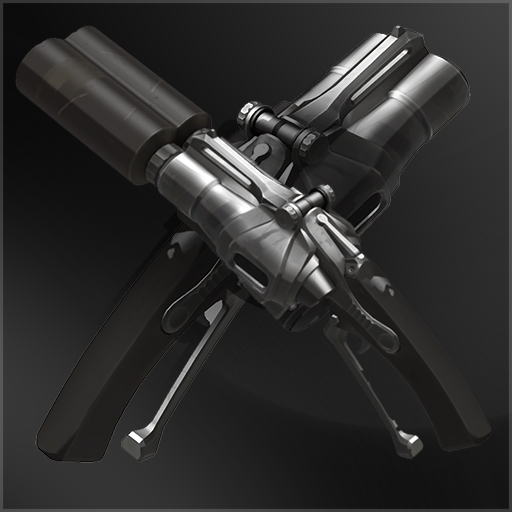 The Twins
Collection by
goldenjohnson
Short-term Solution Long-term Solution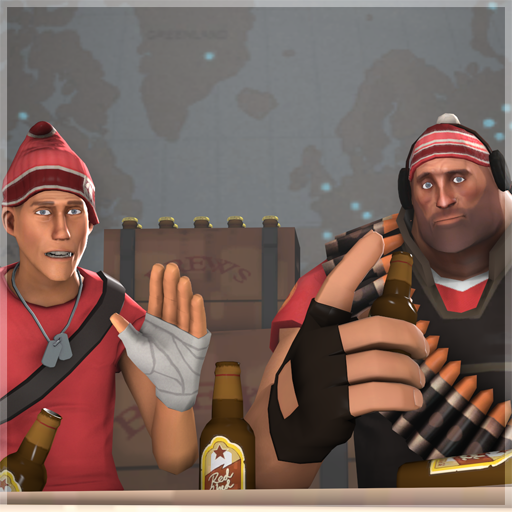 The Great White Northerners
Collection by
Hawf
Canada, the marvel that is universal healthcare & beer, a fine country to behold. but you'll need something to keep your head warm, for Canada is far too cold!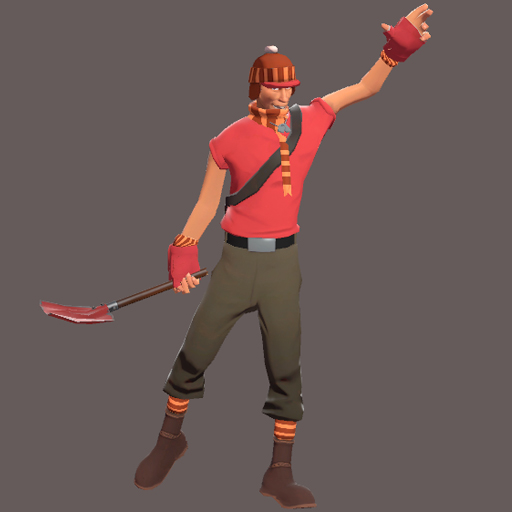 Snow Shoveling Scout
Collection by
Snood 🍕
He's the fastest snow shoveler this side of Massachusetts!
Badge Boys
Collection by
NeoDement
The first ever dual-class item set*! Ooh! Aah! Based on Demoman and Soldier's youth spent together in Police Academy. *That I know of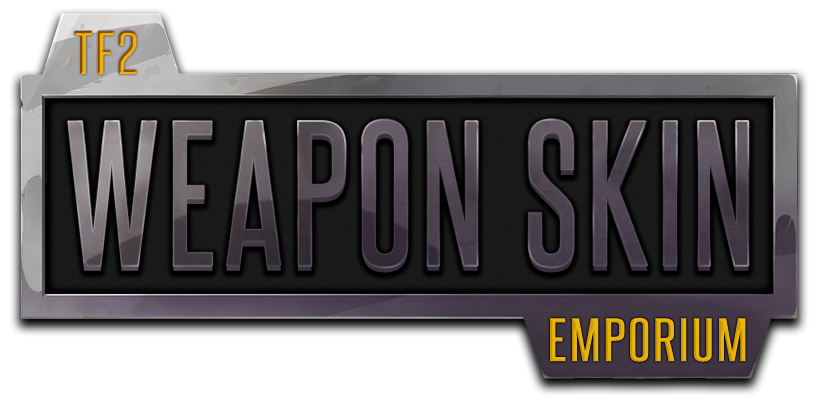 Community Skins Initiative
Collection by
Metaru
Skins crated by the comunity inspired by the Gunmettle Update. As there is not an official statement nor way to upload these skins, they're merely an initiative from the comonity to share their take on the patterns used in the guns. <As this is a perso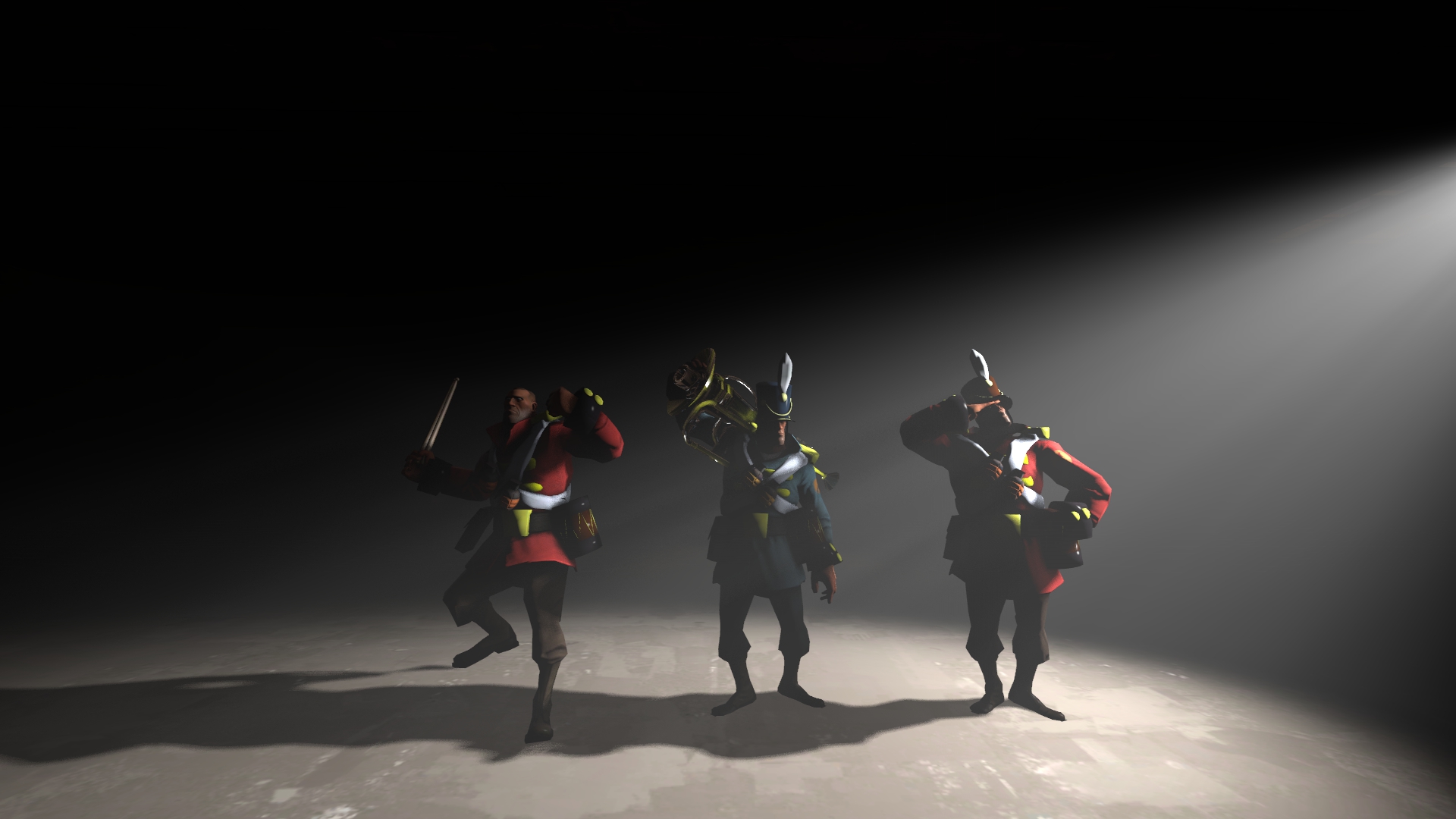 Toy soldier
Collection by
Hell
Feedback needed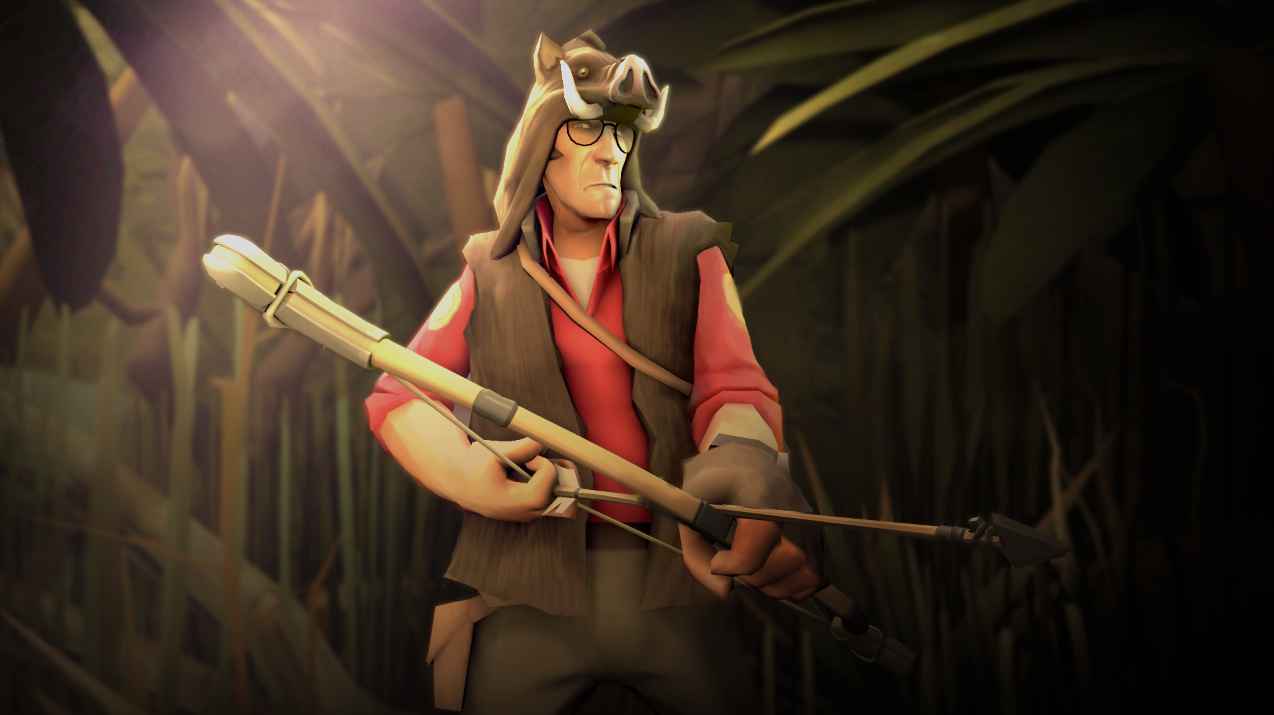 The Bush Hog
Collection by
ToxicWeasel
'Huff and Puff all ya like mate.. Aint gonna stop this bullet'