Showing 1081-1110 of 12,427 entries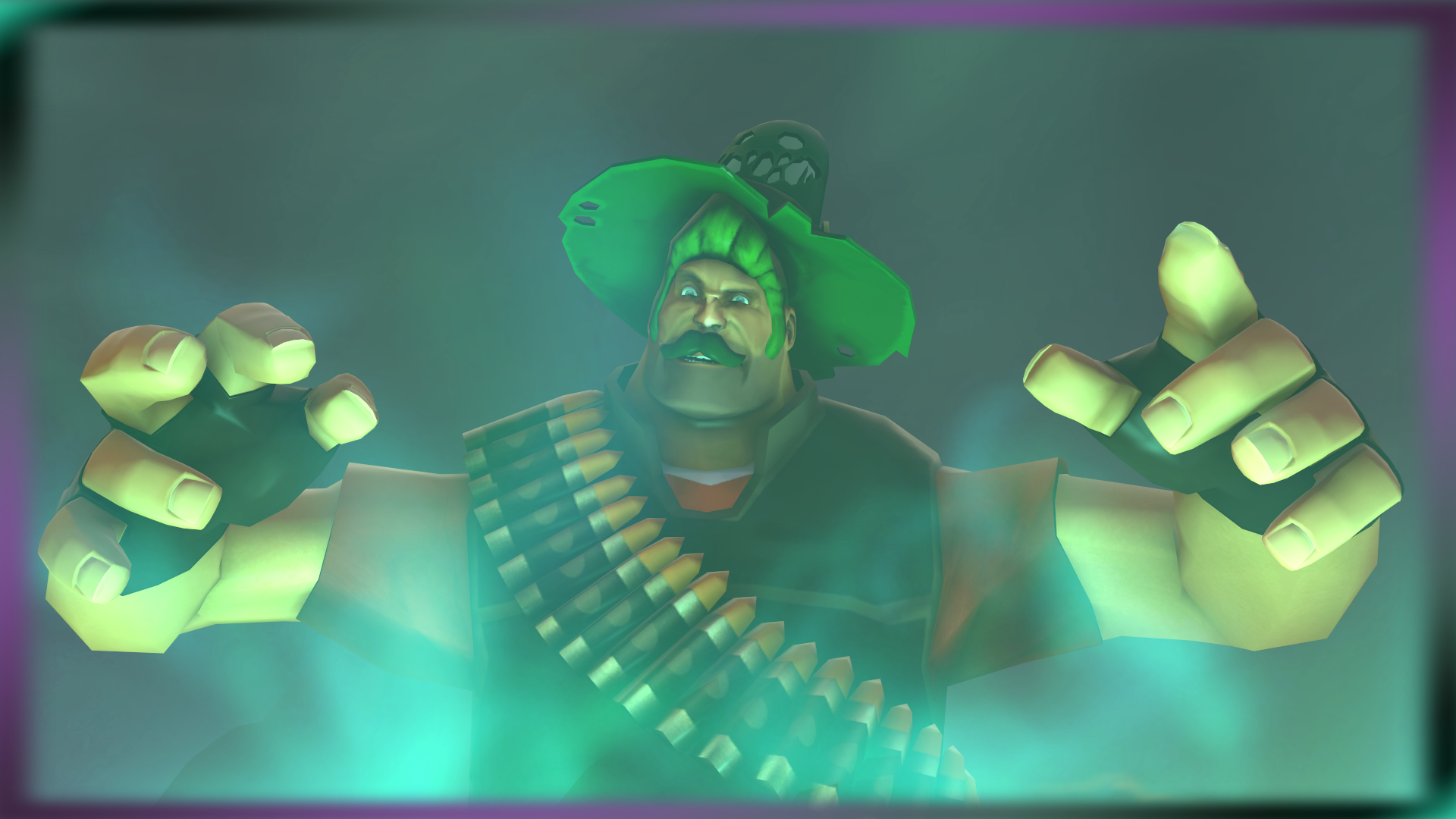 Ethosaurs halloween workshop collection [2015]
Collection by
Ethosaur
A full collection of all my halloween workshop items for 2015 Tf2 community event. This includes all my Halloween maps and unusual effects (And later on maybe hats/misc/tools) Thanks for the support!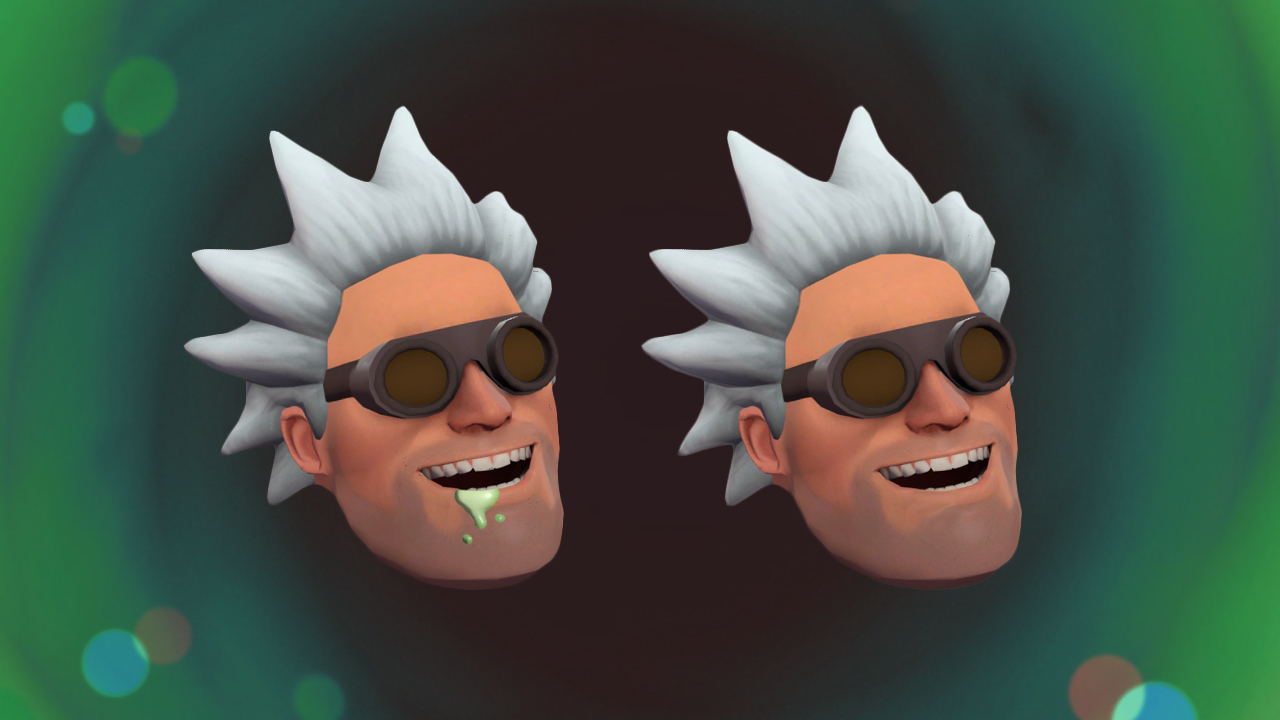 The High IQ Collection
Collection by
donhonk
To be fair...

Smissmas 2017 War Paint Case
Collection by
maniac™
Smissmas 2017 War Paint Case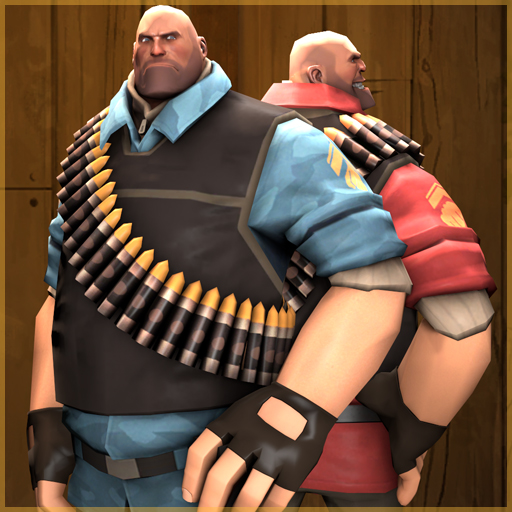 Heavy's Coats
Collection by
Svdl
One with Camo, one without.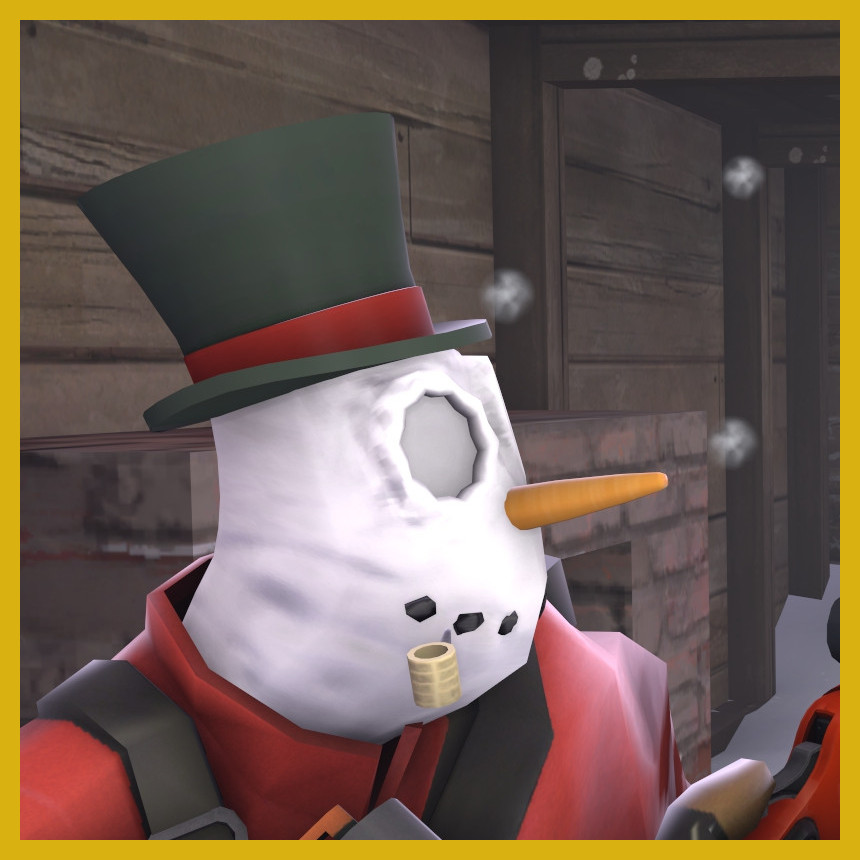 Frostbite the Snowthing
Collection by
TidMiste
"Powerjack" Frost, was a jolly happy soul, With a corn cob pipe and a carrot nose, and two eyes made out of holes. "Powerjack" Frost, is a fairytale, they say. He was made of snow, but the children know he came to life one day. There must have been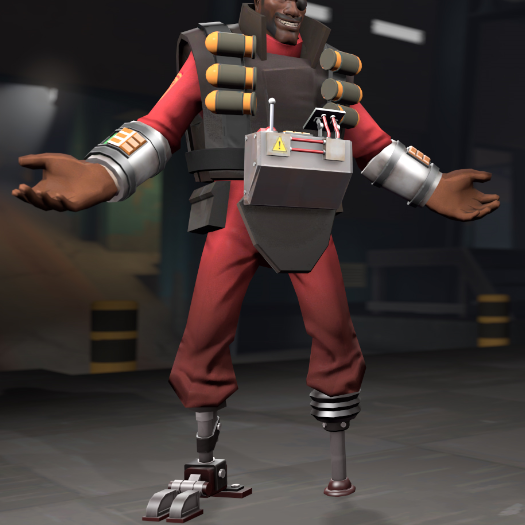 High-Tech Demolisher
Collection by
King of the Hill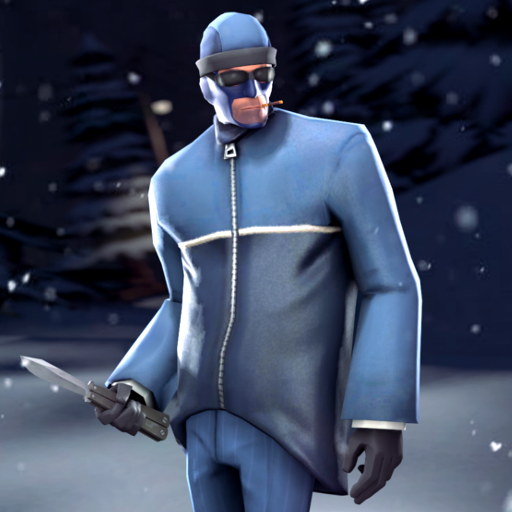 The Winter Wear V2
Collection by
K_Factor
New textures and a paintable beanie are now part of the collection! Merry Smissmass everybody. Old version: http://steamcommunity.com/workshop/filedetails/?id=578373984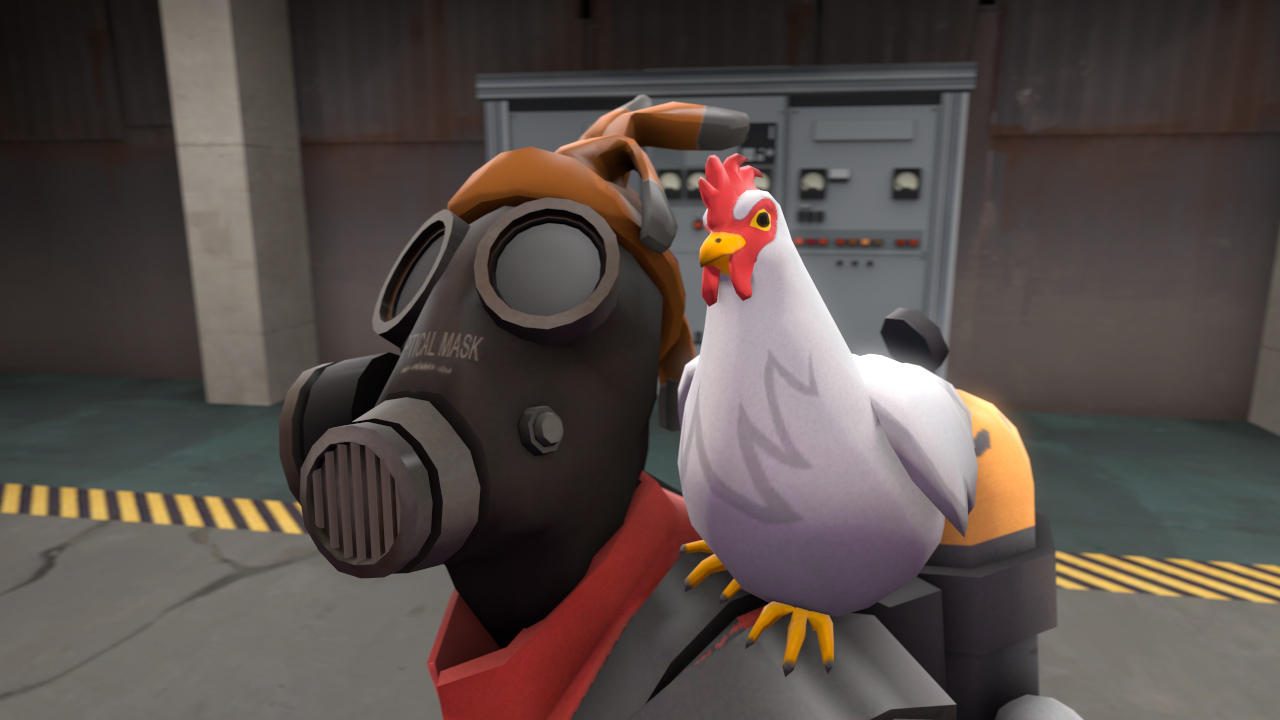 Pyro's pet chicken
Collection by
EmAr
This collection includes multiple styles for my Pyro pet.

The Cordial Citizen's Cultivated Costume
Collection by
A trained chimpanzee
Three-piece Medic set done by me and also the socks were textured and made pretty and stuff by good item maker and all around cool guy Constructor. Go vote for the items or something I guess.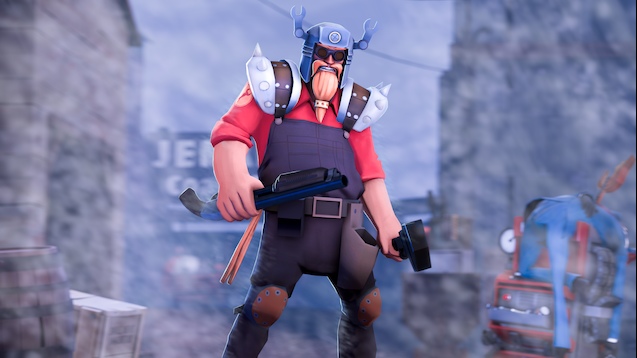 Leif Engieson
Collection by
Swaggernaut
The collection of the most vicious engineer set in the entire game!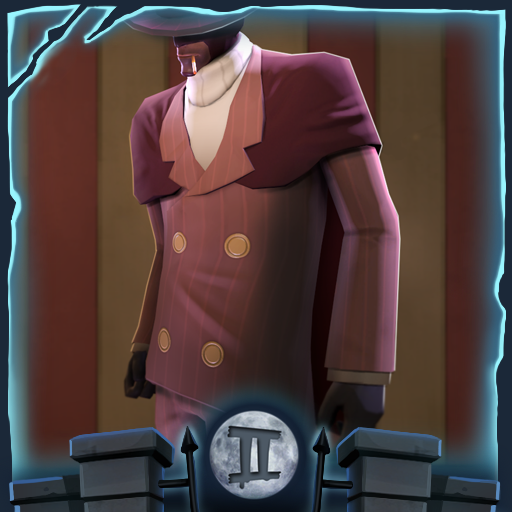 The Terror that Saps in the Night
Collection by
Ertz™
"Let's Get Dangerous." Hat with face mask and a coat made for spy

The Aiming Kangaroo
Collection by
Corvalho
The first nations sure knew how to be fashionable, and halloween is our excuse to wear this all year 'round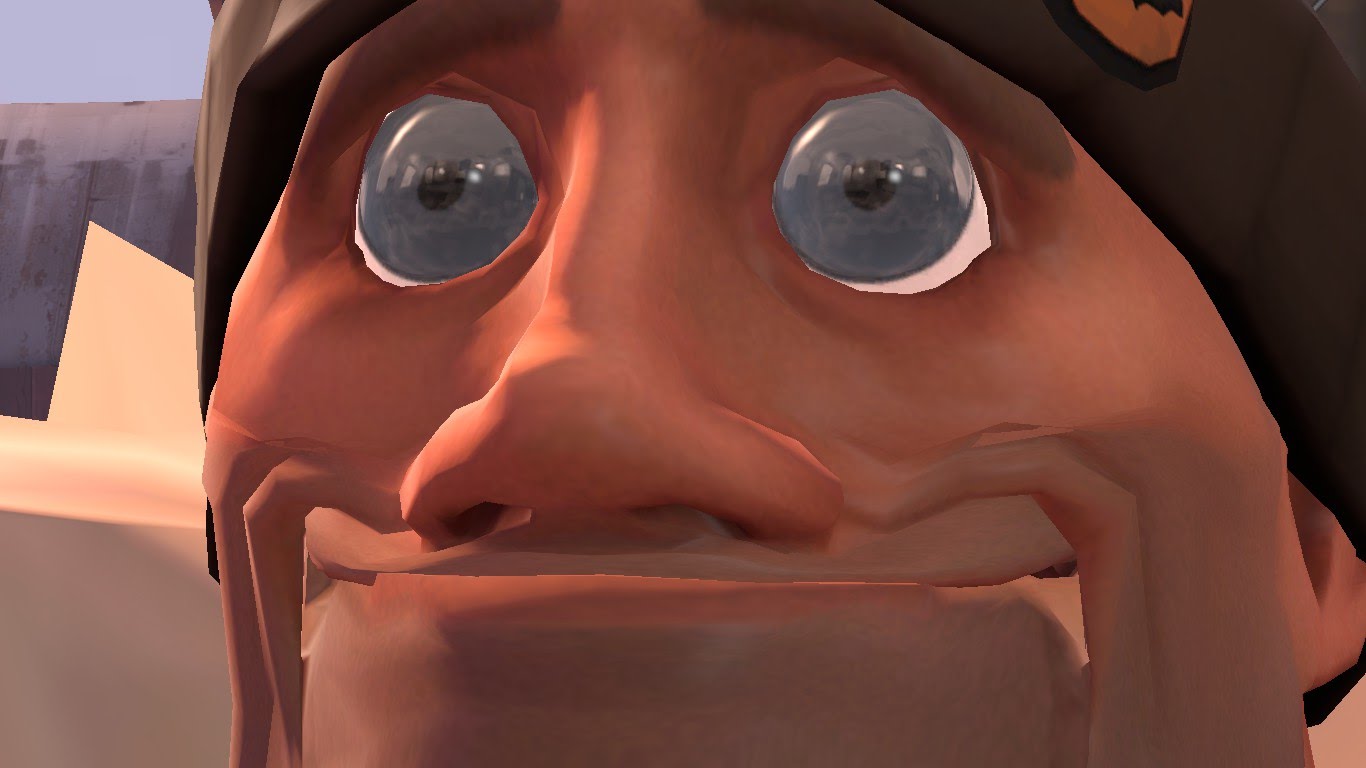 Can We Have New Weapons?
Collection by
Full⬤Moone
Pls? PLS? Sounding like New Weapons Soldier over here.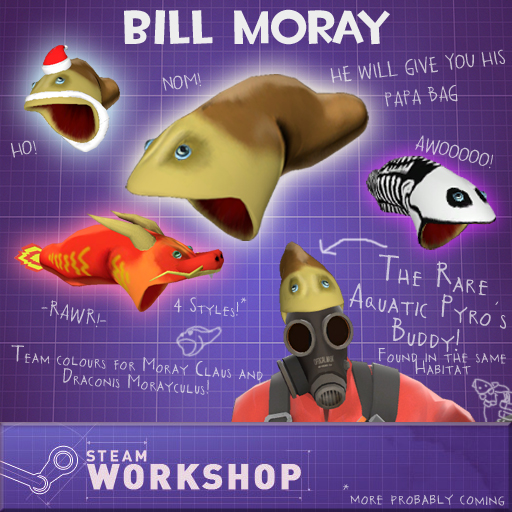 The Bill Moray Collection
Collection by
The Rare Aquatic Pyro
Ever wanted to own a talking Moray Eel? Now you can! Bill Moray is a Moray Eel with a personality! (and a wriggly body) Nomming on your head, Bill is a perfect barbecue buddy. Comes in 4 different styles, Bill Moray (Default), Jigglebones (Halloween), Mora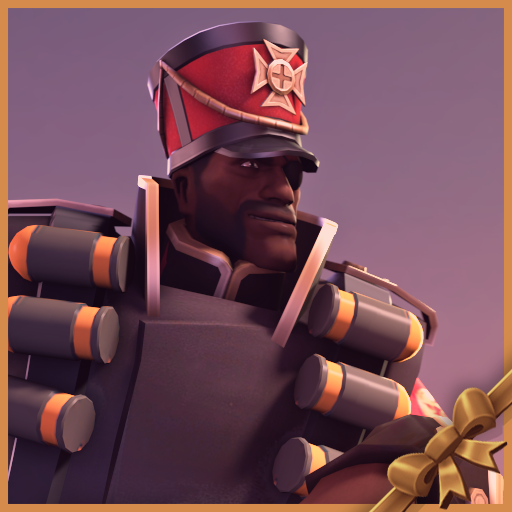 The Nestcracker
Collection by
Sky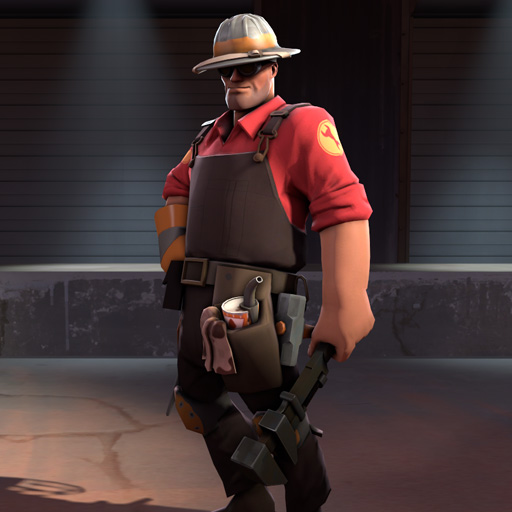 The Structural Engineer
Collection by
Wrench N Rockets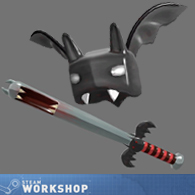 Assault & Battery
Collection by
Vap
Halloween TF2 item set.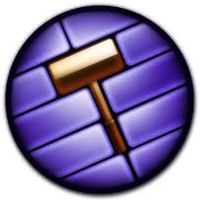 Exaggerated Maps
Collection by
Vector
This collection contains the ridiculously funny, overly-exaggerated & edited Valve maps in TF2. It will be updated when new maps are discovered in the TF2 Workshop. Now with cp_orange! If you're having trouble with loading maps, look in your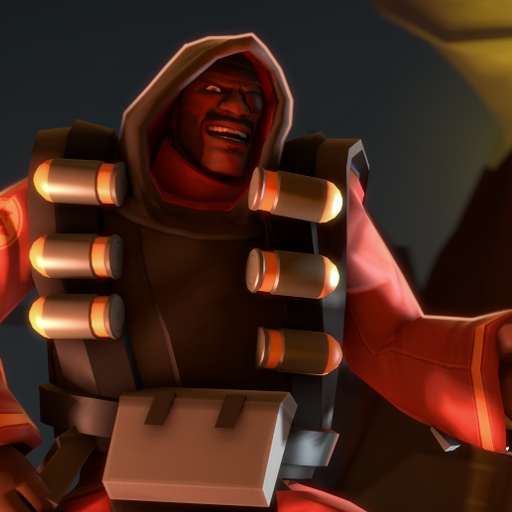 Sticky Wizard
Collection by
Vap
Not to be confused with a Shitty Wizard Models: Vap SFM Promos: Harry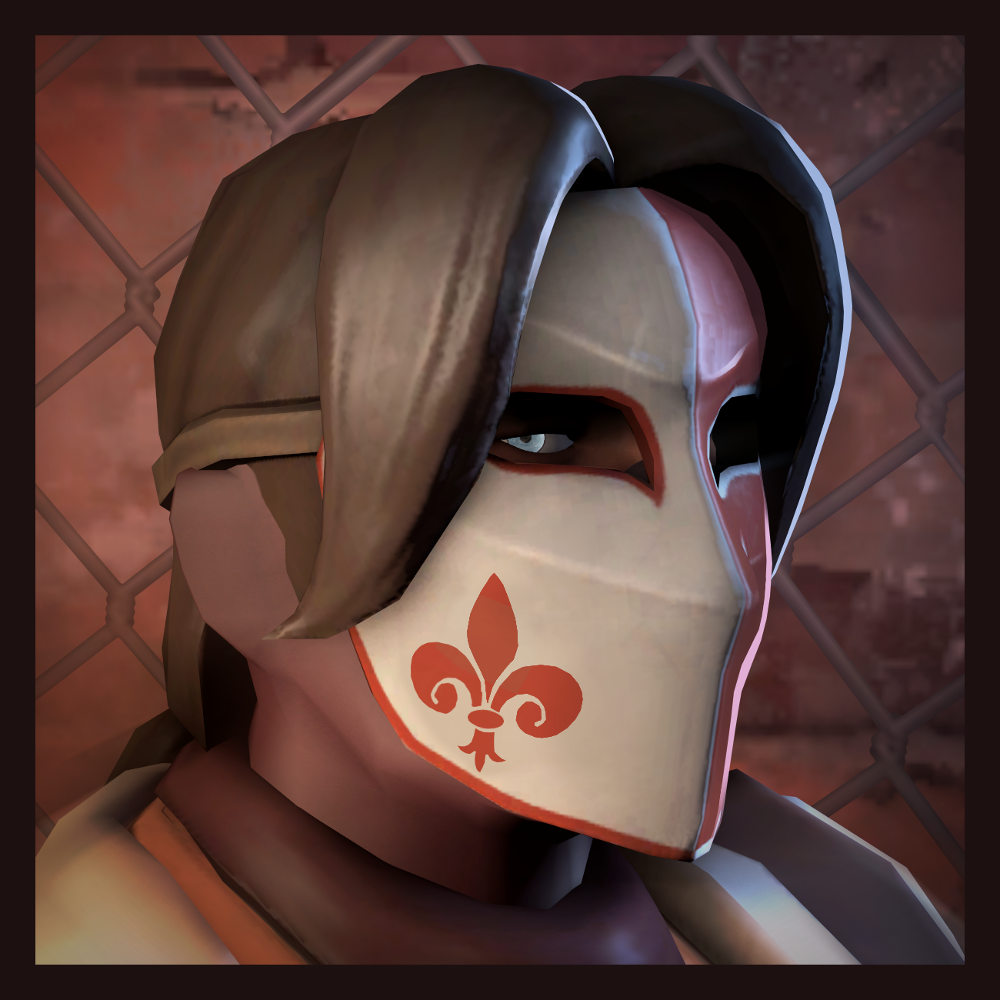 Spanish Vanity
Collection by
Yikes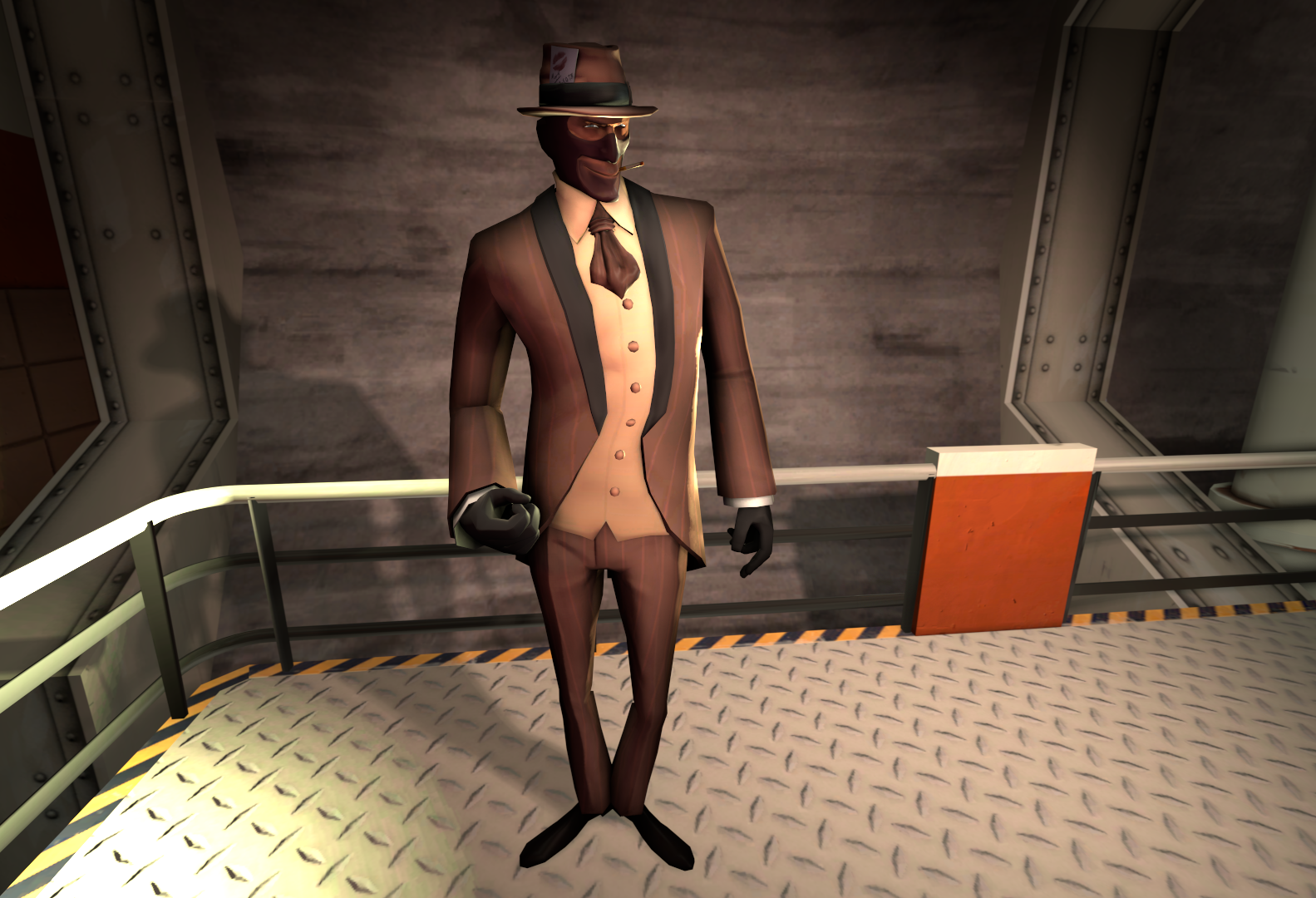 The French Affair
Collection by
<<GT500>> JZeeba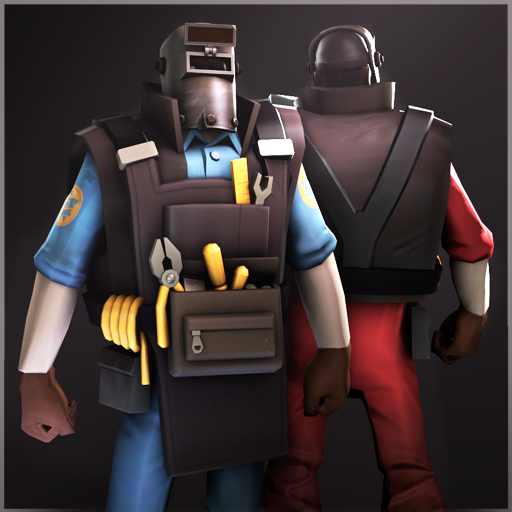 Human Wrecking Ball
Collection by
Zoey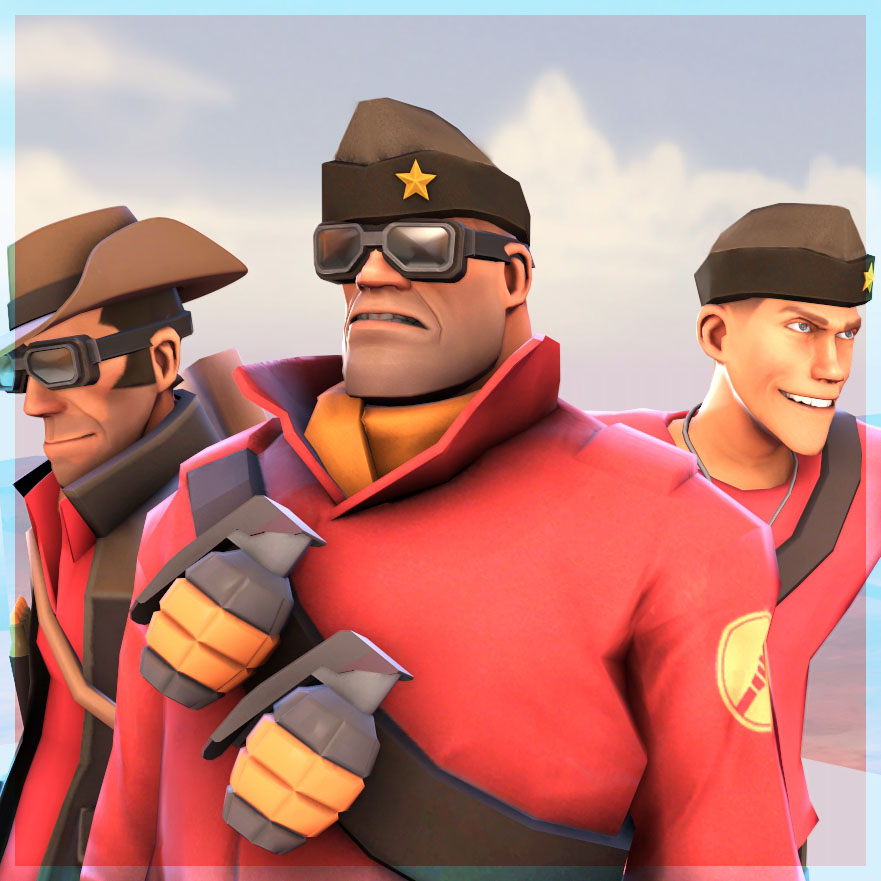 The Fly Boys
Collection by
CoBalt
The fly-est guys.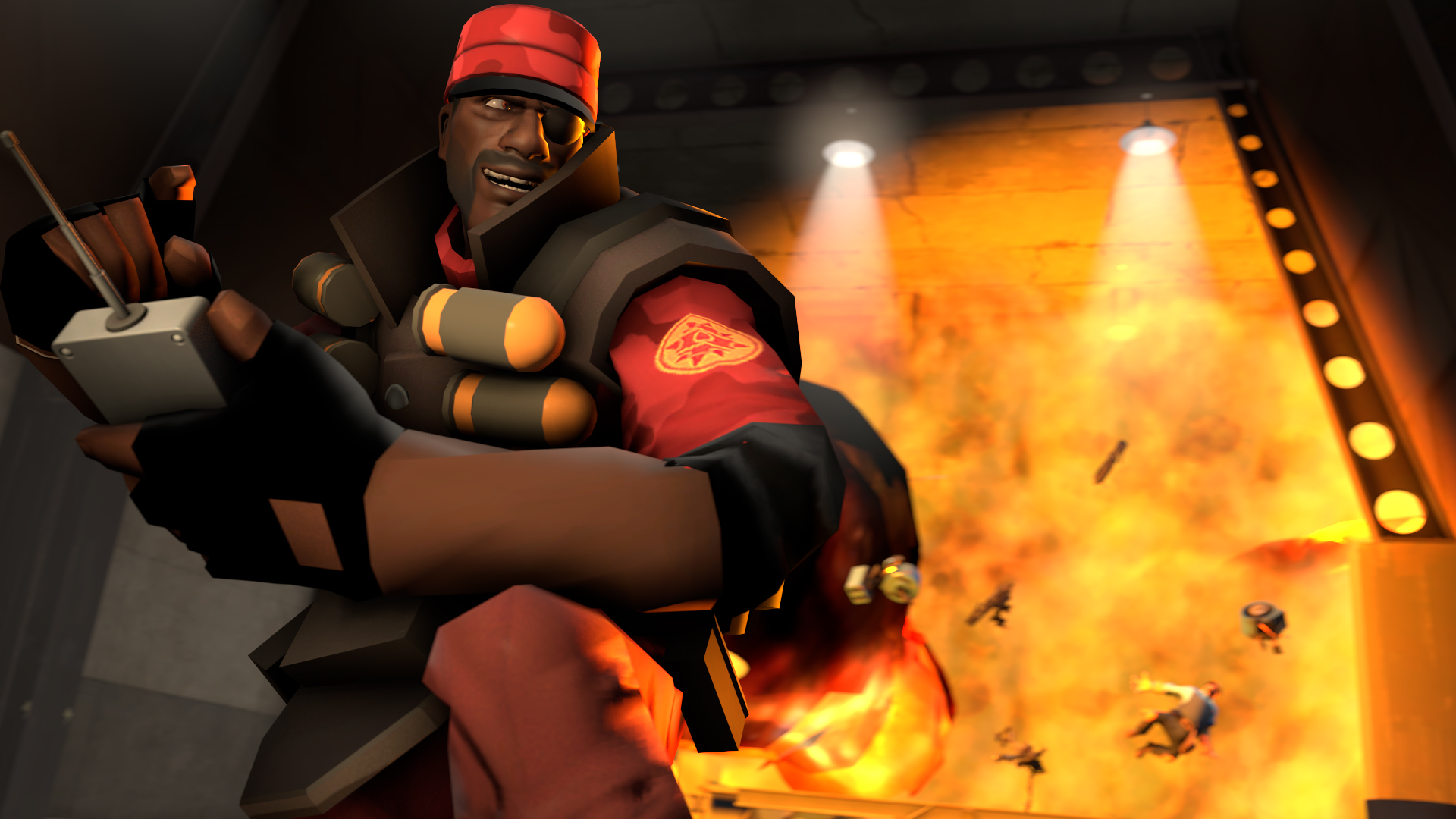 Not-So Tactical Camo
Collection by
FiveEyes
What kinda scenario would warrant red and blue camouflage?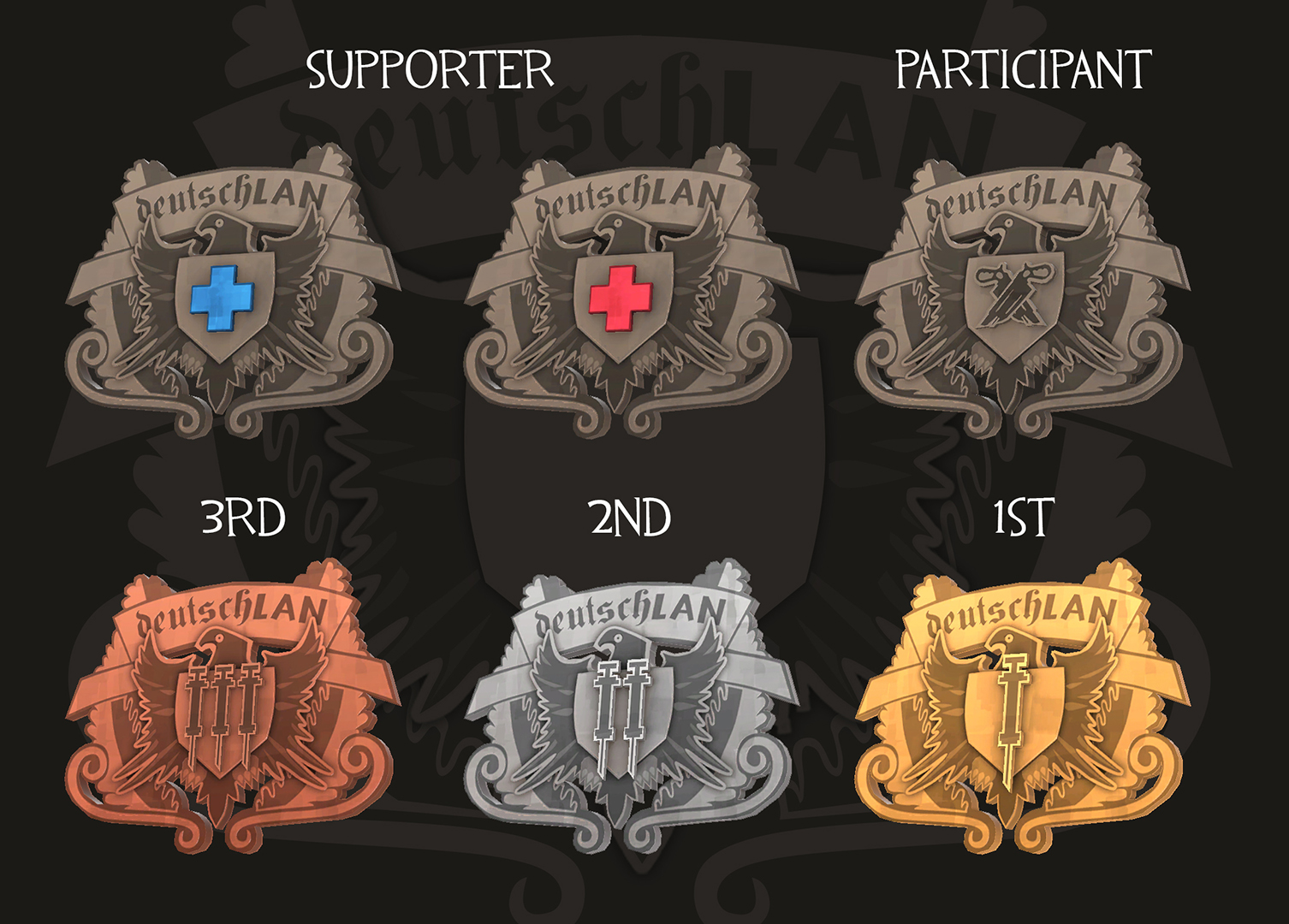 DeutschLAN 2015 Medals
Collection by
Py-Bun
DeutschLAN 2015 Medals Created by Ygg and Py-Bun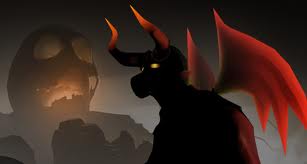 Browy's halloween 2012 bundle
Collection by
browemiah2nd
Hi, im browy, and i am NOT the guy that makes things for TF2, but i am the person that puts it all together in bundles and collections. :D Browy's collection, has the best halloween 2012 items considered for use in TF2! Recomended FOR YOU ->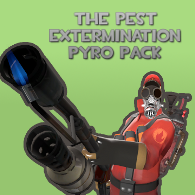 The Pest Extermination Pyro Pack
Collection by
JPRAS
The Pest Extermination Pyro Pack includes 3 items, all of them cosmetic. Created by Texman & JPRAS.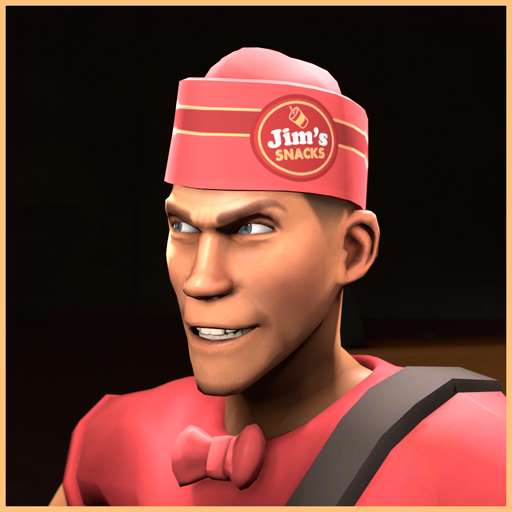 The Sell Out
Collection by
Gadget
A Scout set related to selling snacks and flippin' burgers. Shirt coming soon...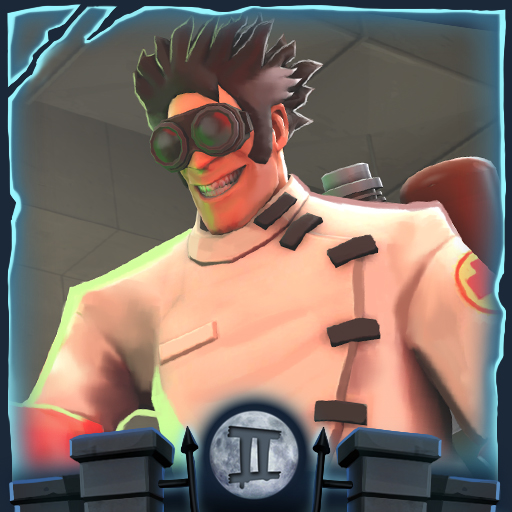 Ze Mad Doktor!
Collection by
NeoDement
He's crazy!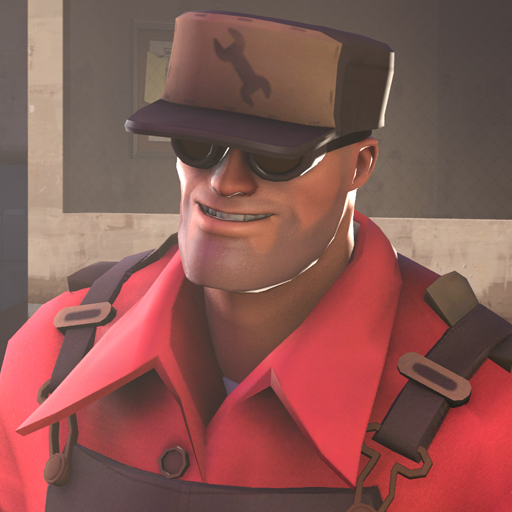 The Field Mechanic
Collection by
multitrip
SEGA CD