Showing 961-990 of 11,363 entries
Mundy Night Combat
Collection by
[F5] voynich
There's only two things Mr.Mundy is proficient in: Killing everyone he meets, and the practice of Jarate.
The Italian Essentials
Collection by
uwilmod
Fool your friends into thinking you're a professional chef without the risk of learning how to cook! AUTHOR'S NOTE: The only good thing here is the hat, but eh the weapons are there just for fun.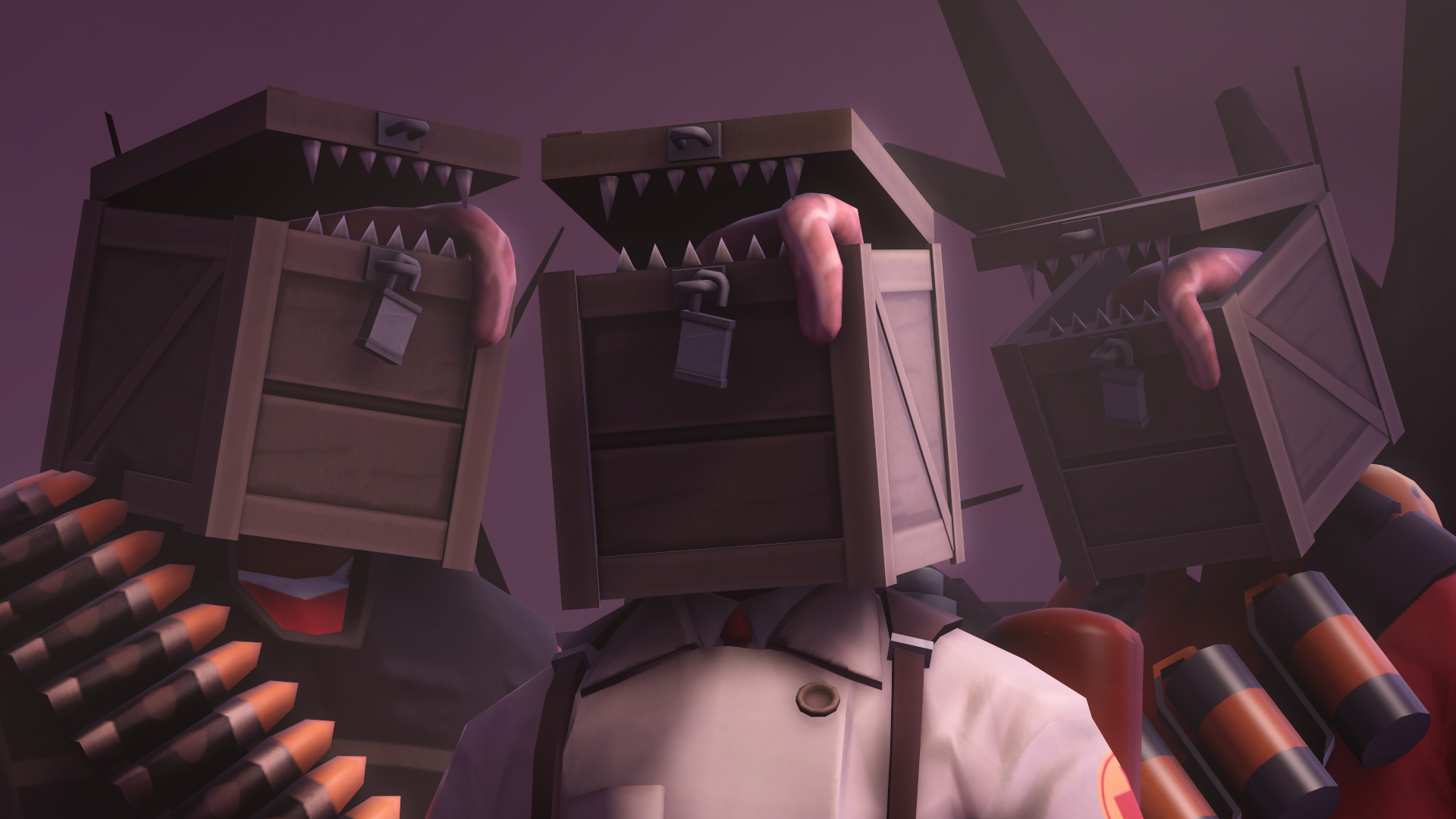 ZombiePlasticClock's Halloween submissions
Collection by
Installing Fallout
All the stuff I've made for Halloween over the years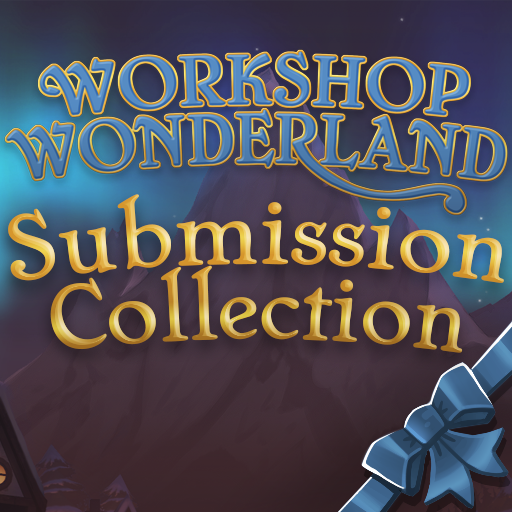 Workshop Wonderland 2015
Collection by
void~
All the submissions to the Workshop Wonderland Community Showcase and Charity Event! Gaze upon the works of the TF2 contributor community from late October 2015 to late December 2015, and support your favorites!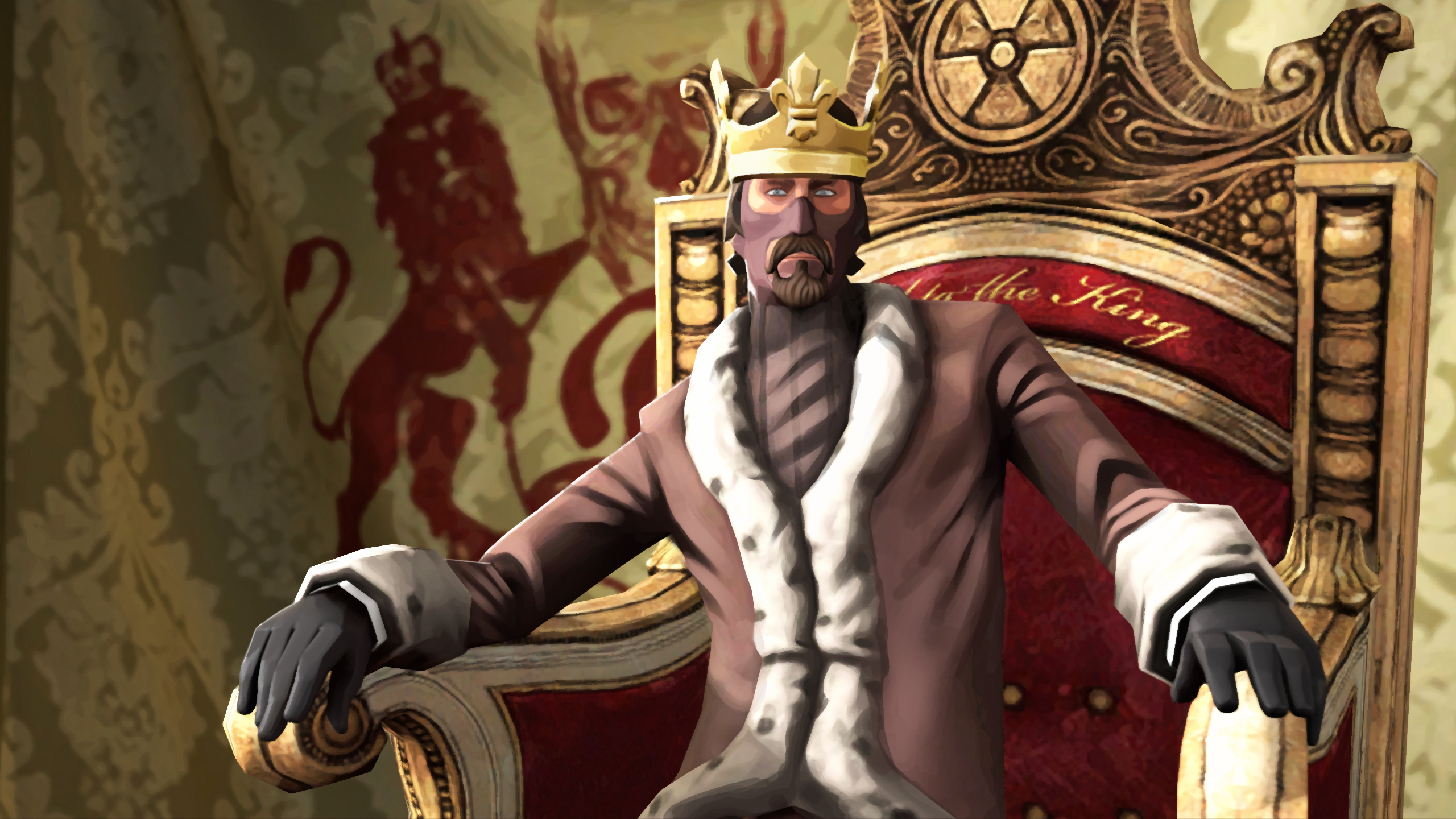 The Carolingian Ruler
Collection by
Ernest
"Take that Merovingians !"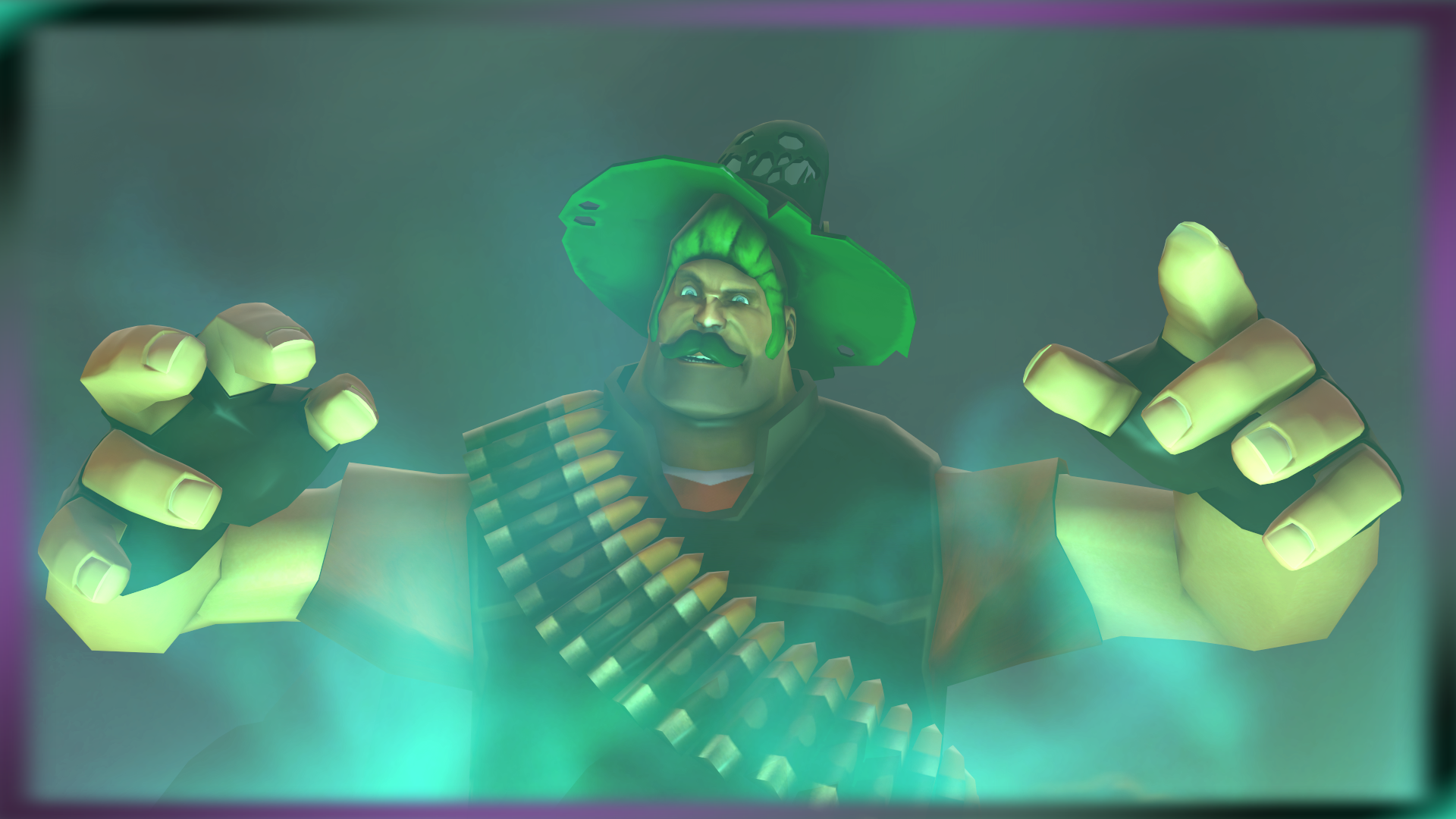 Ethosaurs halloween workshop collection [2015]
Collection by
Ethosaur
A full collection of all my halloween workshop items for 2015 Tf2 community event. This includes all my Halloween maps and unusual effects (And later on maybe hats/misc/tools) Thanks for the support!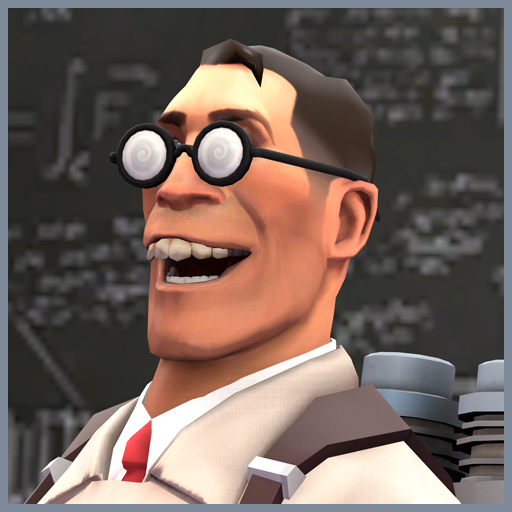 Fragwürdig Doktor Set
Collection by
[RMF]RIKUSYO
Bottle Bottom Glasses is paintable. Dental Trouble is facial flexed.
The Call of Captain Cthulhu
Collection by
Dr. Shenanigans
a collection of villanous items for your nefarious deeds, based the man- er monster himself from his namesake mythos by HP lovecraft! a helmet in the shape of the cthlhu himself a massive cape the size of a couch that makes other capes weep in inadeque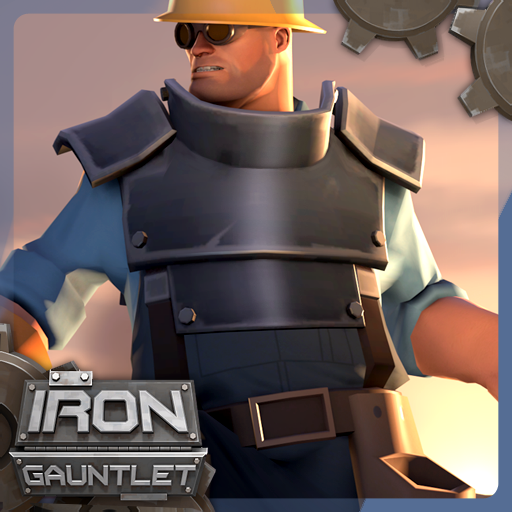 Junkyard Dog
Collection by
multitrip
a metal man
Smissmas 2014 Collection
Collection by
RetroMike
A gathering of winter items to warm the heart and your appendages.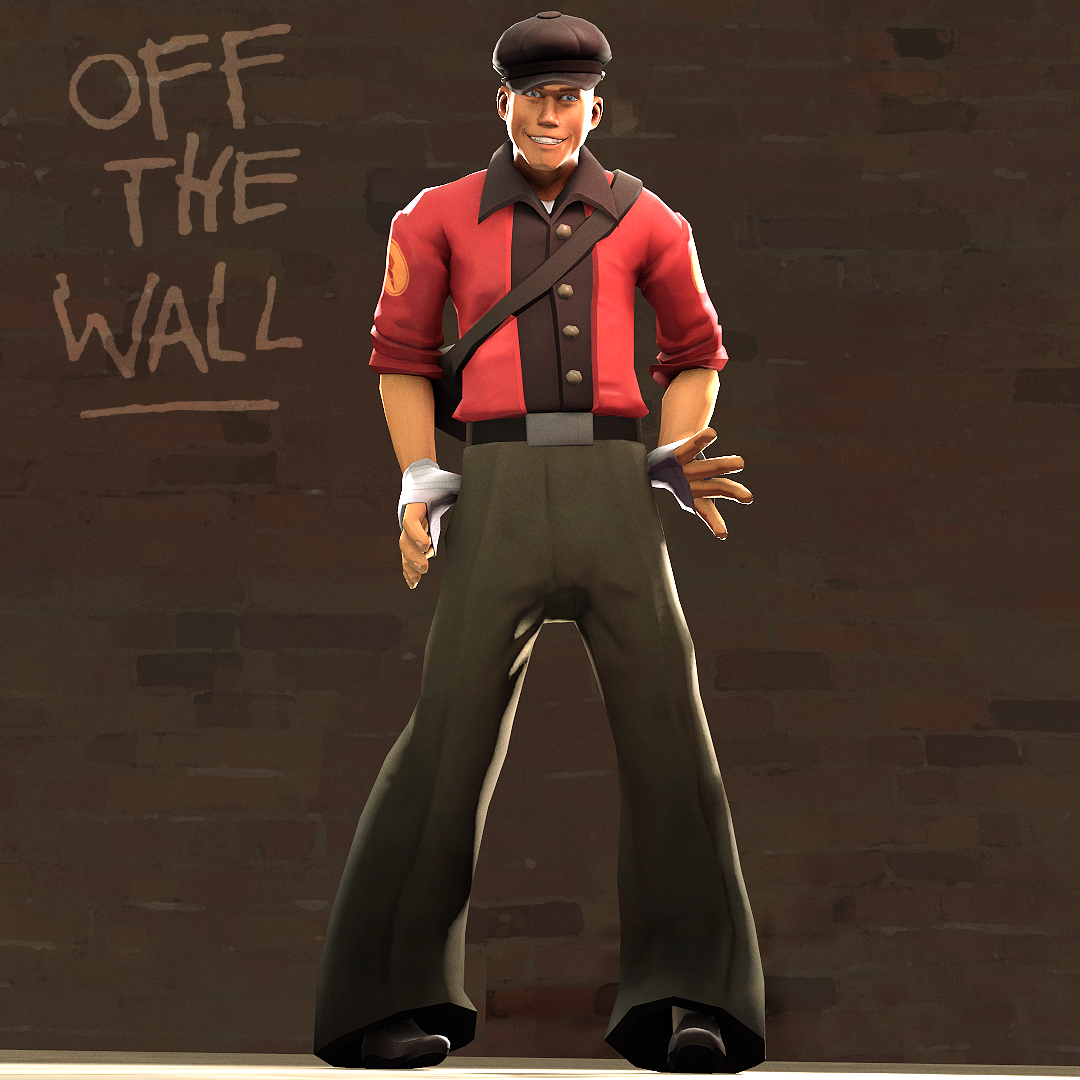 Boston Boogieman
Collection by
Colteh
Show em how funky and strong is your fight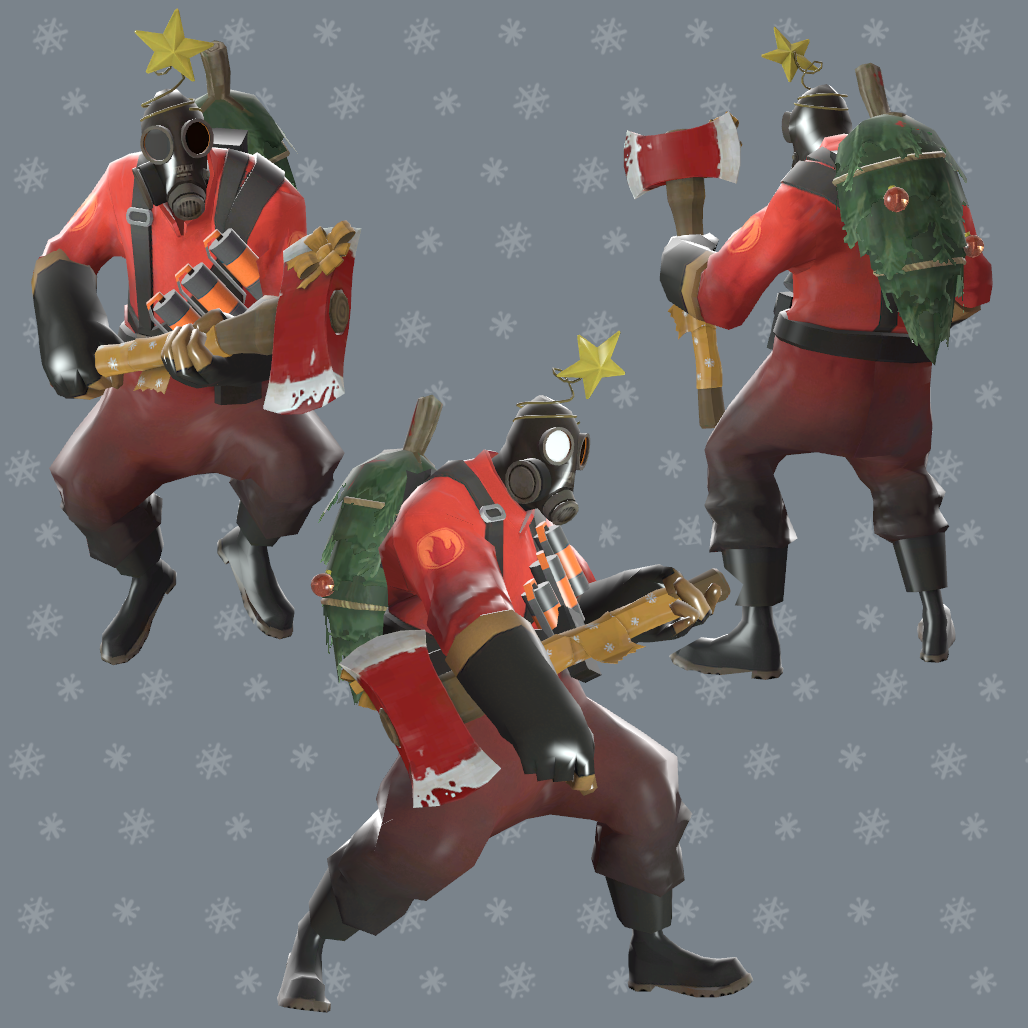 The Cinderin' Timberman 2012 Smissmas Pack
Collection by
SgtR007
Pyro has been very naughty, indeed. Includes the Shooting Star (headgear), O 'Todesbaum (miscellaneous) and the Merry Axe-Mas (weapon).
Fr0z3nR's Map Warehouse
Collection by
Fr0z3nR v.2k17
This collection is all the maps that I've made and would like to share with the workshop community. Thats you! Enjoy!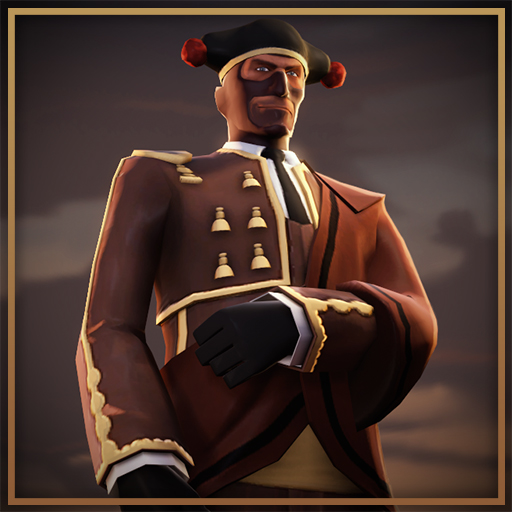 What's the matador?
Collection by
Norman3D
So after reaching my 200 hours of spy I learned about trick stabs. Specifically one people refer to as "El Matador". Since there are matadors in the south of France, I thought this would be appropriate! I know it doesn't really fit with the usual items o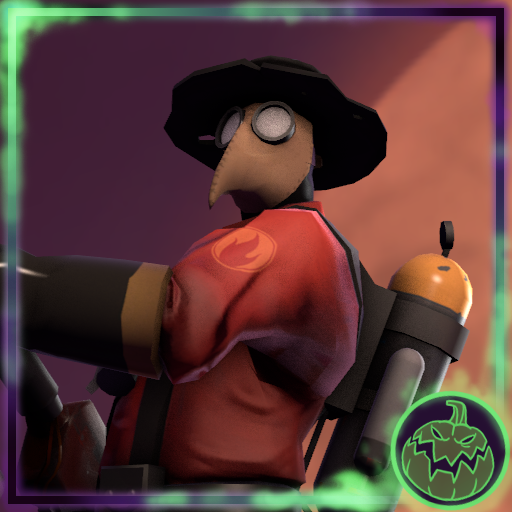 Cleansing Flame V.2
Collection by
Merczy
A Spooky Plague Doctor Set for Pyro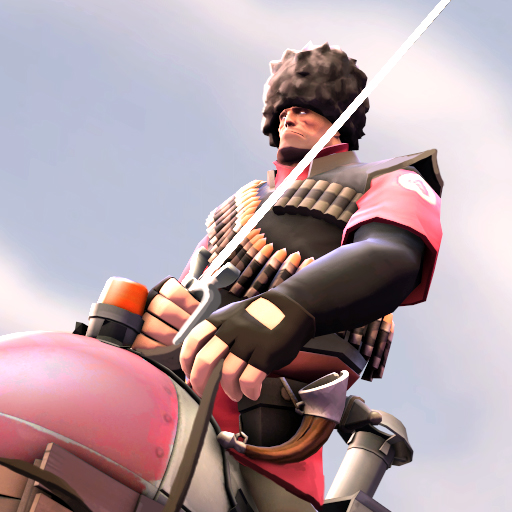 Rider of the Caucasus
Collection by
Svdl
Show lesser men how it's done.
The Aiming Kangaroo
Collection by
Corvalho
The first nations sure knew how to be fashionable, and halloween is our excuse to wear this all year 'round
Beastly Boston Bulldog
Collection by
Sparkwire
"This boston terrier mascot outfit/hood/pants/gloves have been ripped off some big-mouthed guy's unconcious body, and is now being used as a halloween costume. Oh dont look at me like that, costumes are freakin expensive!"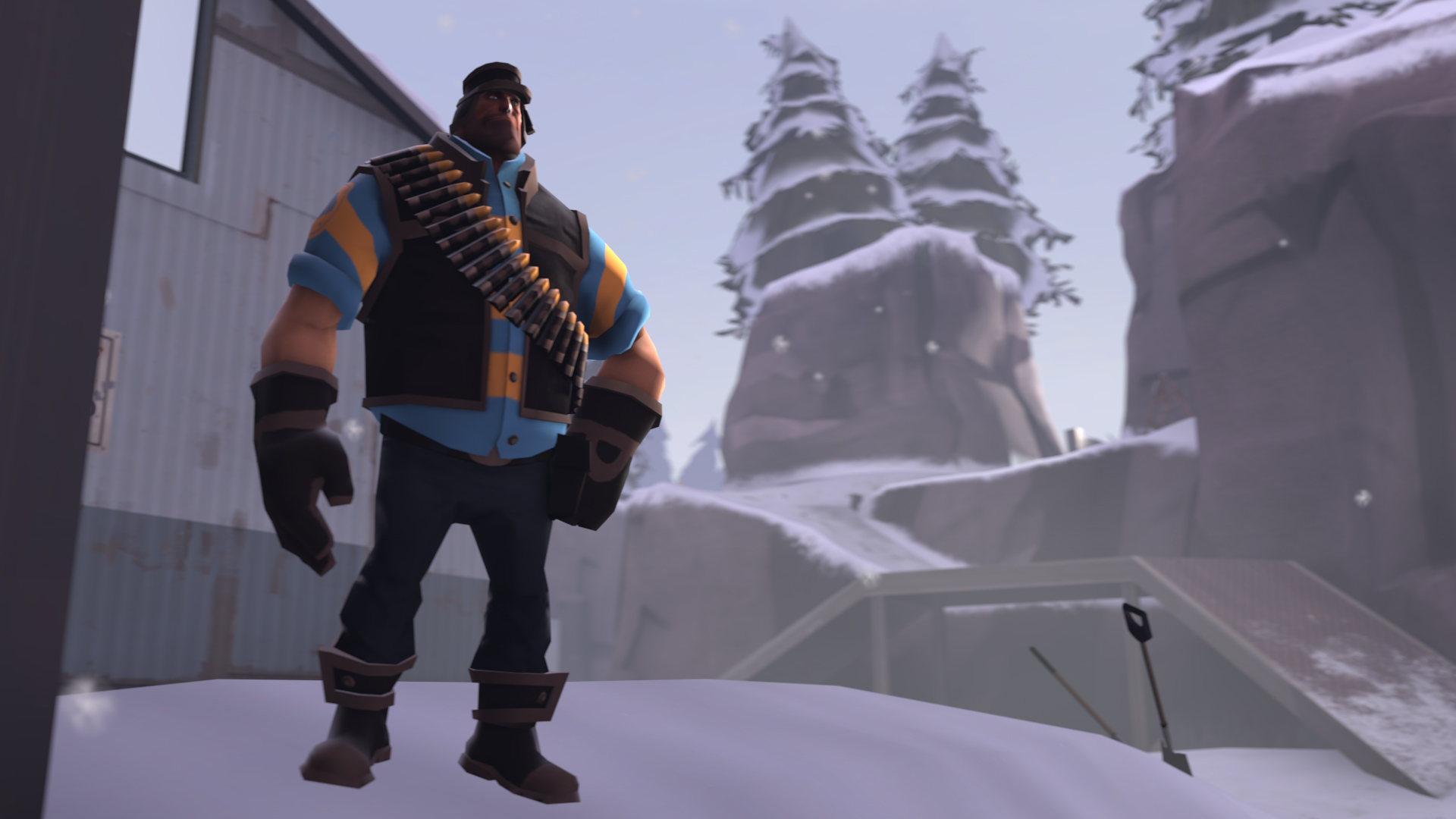 The Coldfaring Comrade
Collection by
Kaymon95
A set for Heavy made for trekking across the coldest of climates, from Coldfront to Viaduct.
Frontline! community maps
Collection by
BetaMan64
Maps made for the Frontline! community update.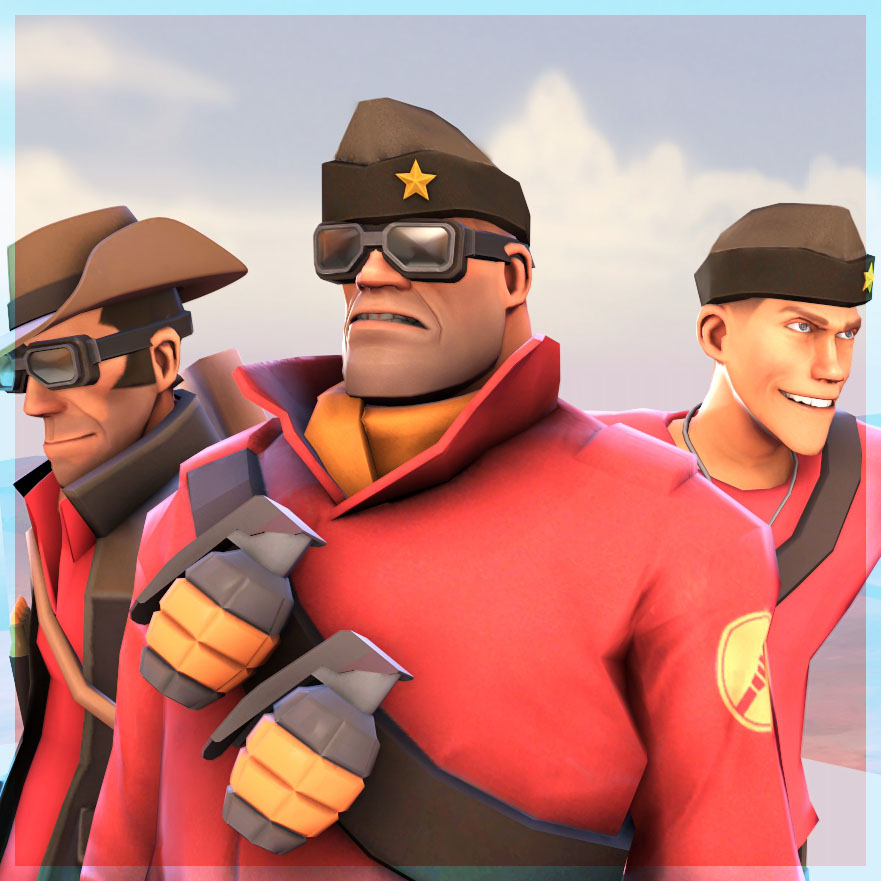 The Fly Boys
Collection by
CoBalt
The fly-est guys.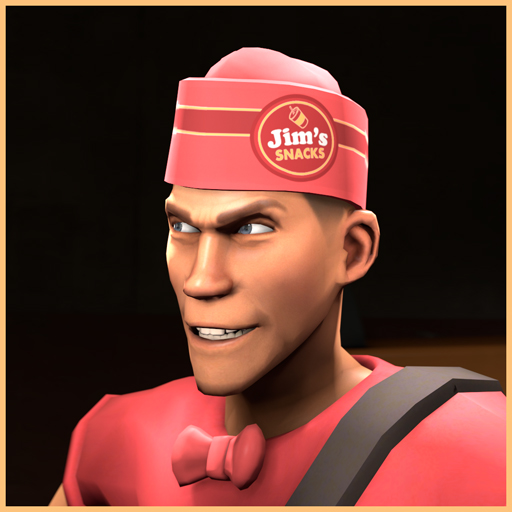 The Sell Out
Collection by
Gadget
A Scout set related to selling snacks and flippin' burgers. Shirt coming soon...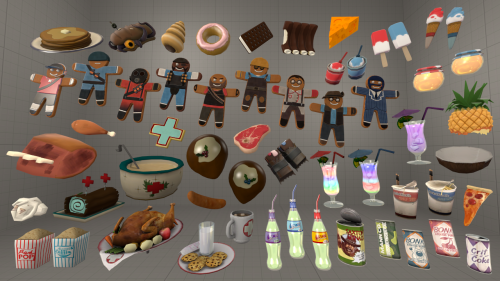 Food Fortress 2
Collection by
TheBluScout™ #frontline!
All These Delicious Items Makes You Want To Grab A Snack Mid-Battle!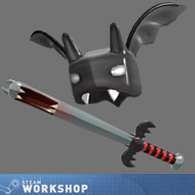 Assault & Battery
Collection by
Vap
Halloween TF2 item set.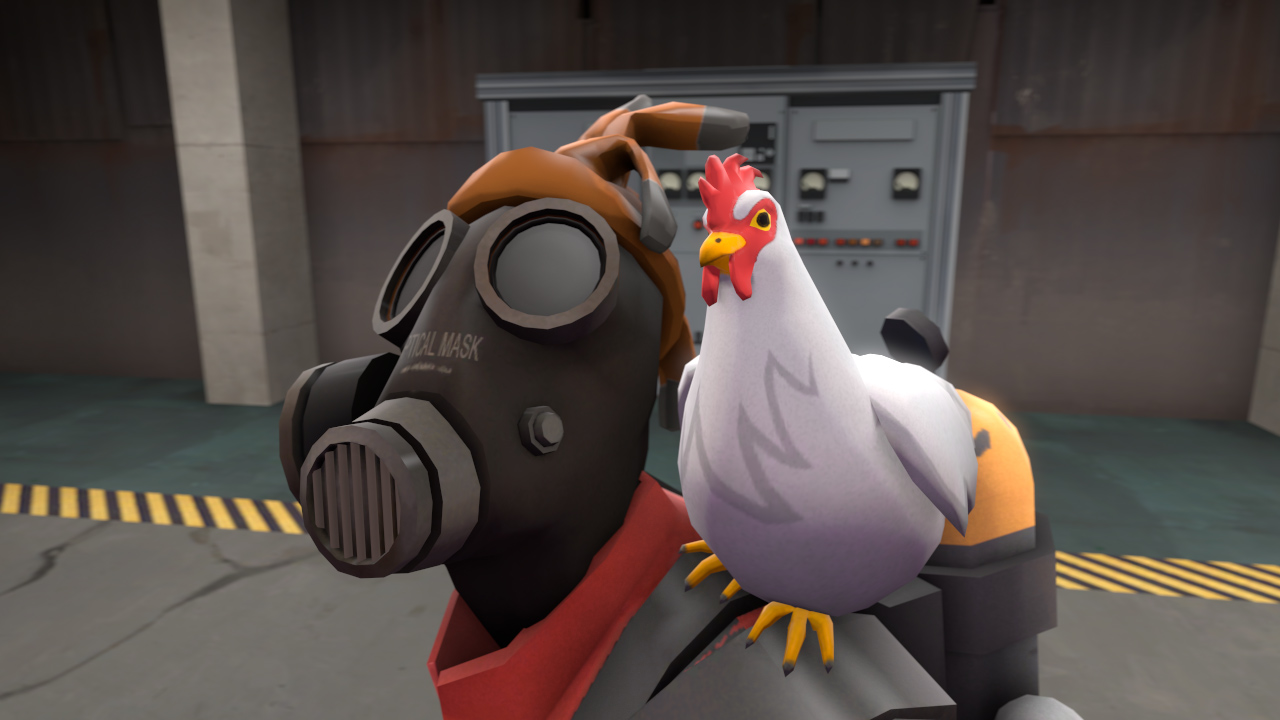 Pyro's pet chicken
Collection by
EmAr
This collection includes multiple styles for my Pyro pet.
DeutschLAN 2015 Medals
Collection by
Py-Bun
DeutschLAN 2015 Medals Created by Ygg and Py-Bun
Human Wrecking Ball
Collection by
Zobot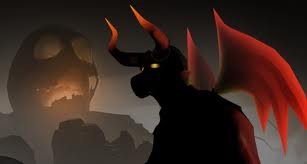 Browy's halloween 2012 bundle
Collection by
b r o w y : >
Hi, im browy, and i am NOT the guy that makes things for TF2, but i am the person that puts it all together in bundles and collections. :D Browy's collection, has the best halloween 2012 items considered for use in TF2! Recomended FOR YOU ->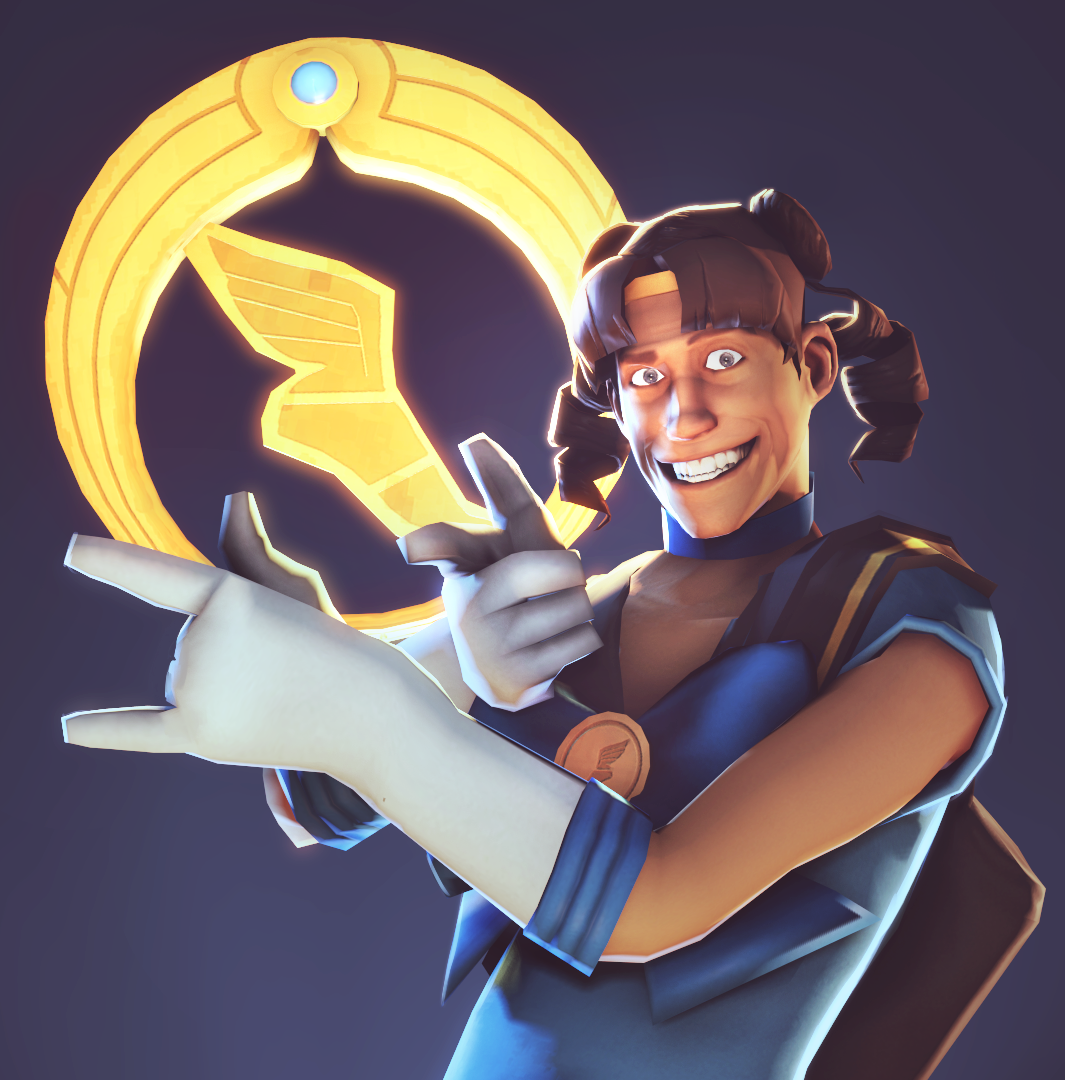 Sailing Scout
Collection by
Py-Bun
Uberchain - Idea, concept art, thumbnail borders Py-Bun - Model, Texture, SFM Posters SFM Workshop page: http://steamcommunity.com/sharedfiles/filedetails/?id=537409284 Mods download: https://www.dropbox.com/sh/qpwnyc9u5szp7m4/AAAcOmEyQi0D8W7evbLz2
The Pest Extermination Pyro Pack
Collection by
JPRAS
The Pest Extermination Pyro Pack includes 3 items, all of them cosmetic. Created by Texman & JPRAS.