Showing 811-840 of 10,951 entries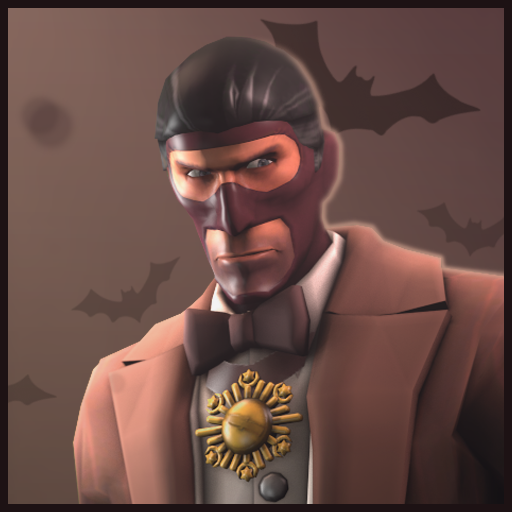 The Neck Nibbler
Collection by
Ertz™
coat, hair/medal and eyes/teeth for spy. For halloween 2013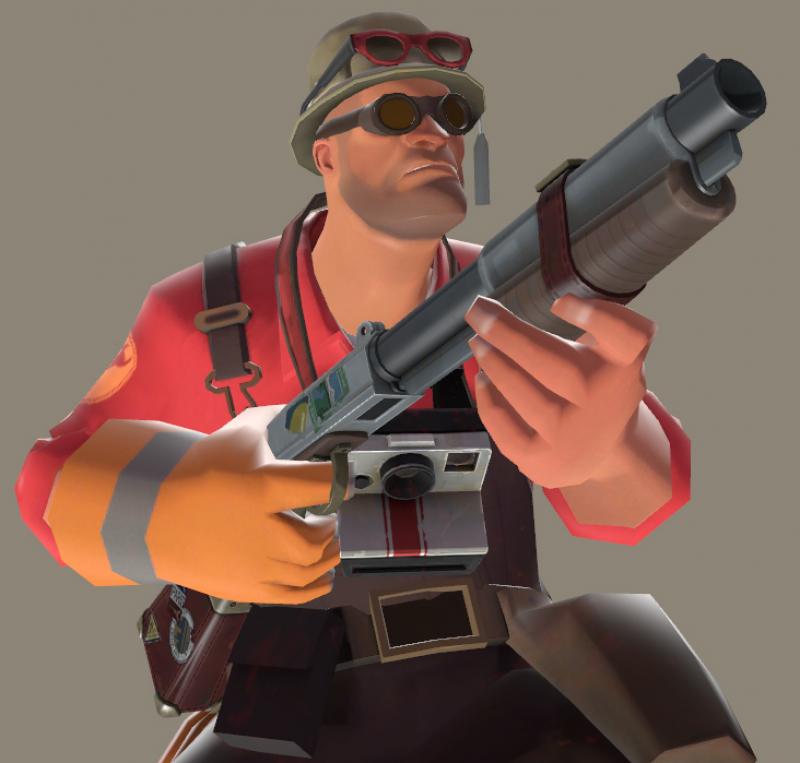 The Texan Tourist Set
Collection by
SgtR007
Get out of Texas and explore the world, which includes the inside of some Frenchman's skull. Nothing says "American tourist" quite like a shotgun-toting know-it-all with a southern accent. Can I get catsup on that? Includes the Cosmopolitan (shotgun r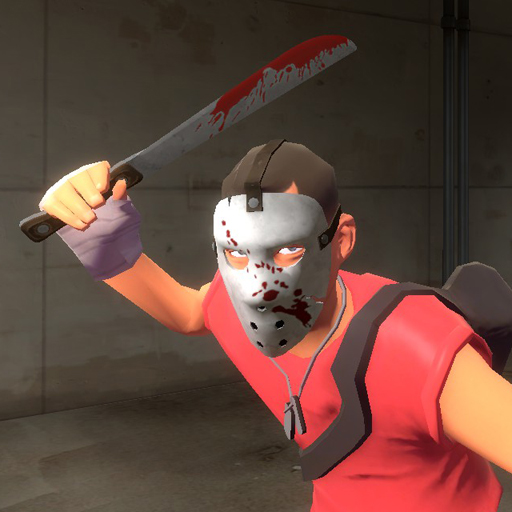 The Boston Butcher
Collection by
Brainsample
Boston Butcher, looking for someone to go on long secluded walks in the woods with. Dislikes include teenagers and camp counselors. Likes lakes, homicide, and Fridays. This set includes the: Murderer's Machete Boston Bandy Mask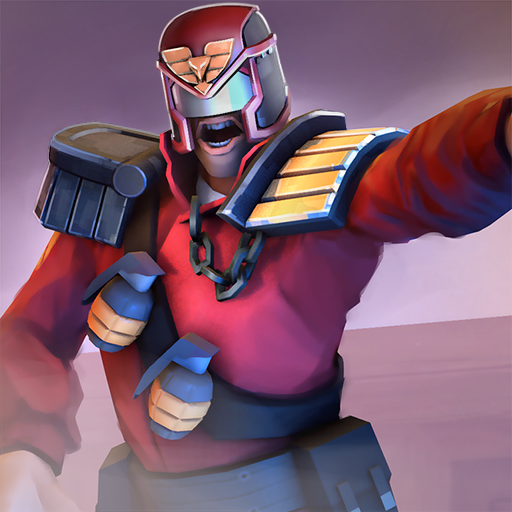 OBJECTION!
Collection by
GetGrenade
Boy something ain't right!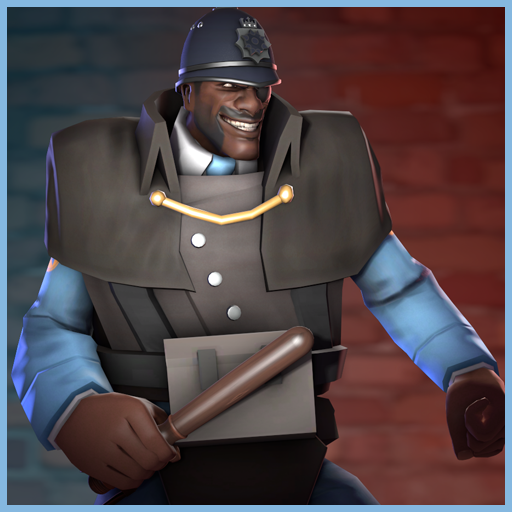 Scotland Yard
Collection by
<<GT500>> JZeeba
Policeman Set for Demoman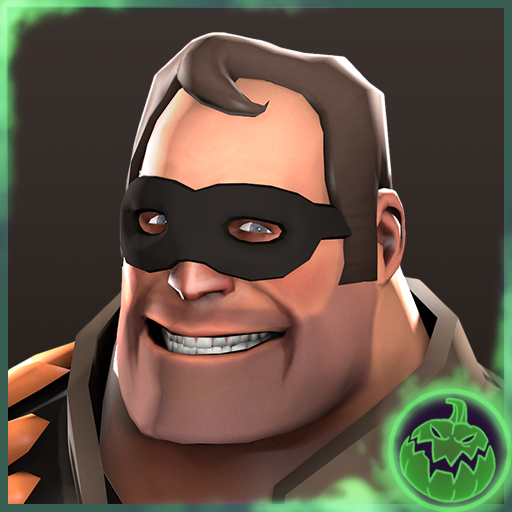 Super Heavy!
Collection by
NeoDement
Show crime who's boss in the latest innovations in superhero apparel! (you're the boss)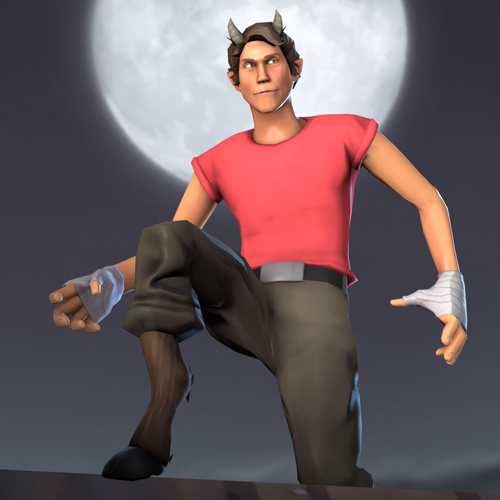 Bundle of Faun
Collection by
DeRosaJ
Just a couple of faun-themed items for Halloween 2013-- hope they're rad!

Swingin' Sniper
Collection by
Big Bob
"Right on! Let's go, mate! We gotta boogie!" Models, facial flexes, SFM work by Jerry Seinfeld Textures, normal maps by Gadget Concept by BonJons Miss Pauling by Crazyb2000 Scout's Mom by Rebbacus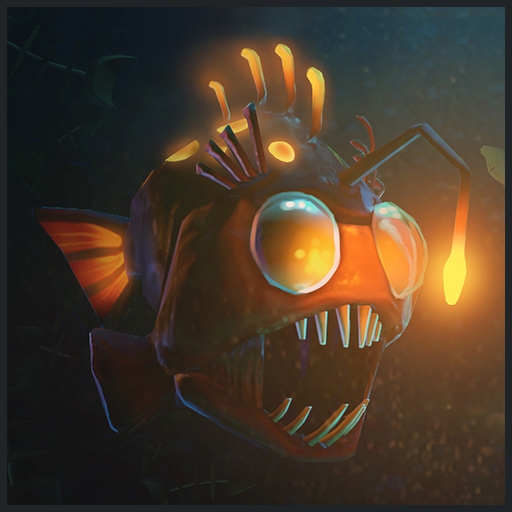 Halloween Nightmares 2014
Collection by
E-Arkham
A series of spooky, ghastly, or ghostly items for Scream Fortress 2014. Be sure to favourite -- more items will be added as we get closer to Halloween!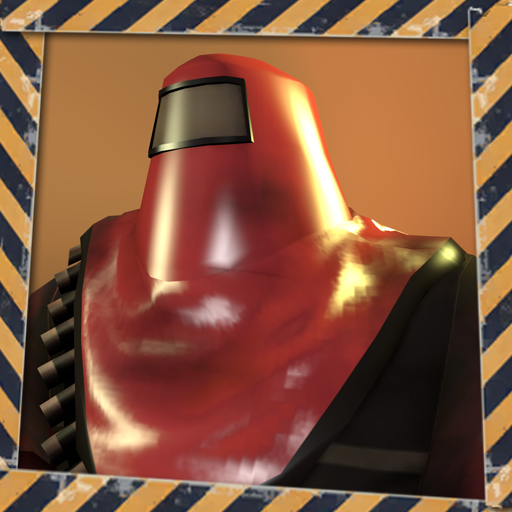 The Hazardous Enviroment
Collection by
Quin
Collection for the itemset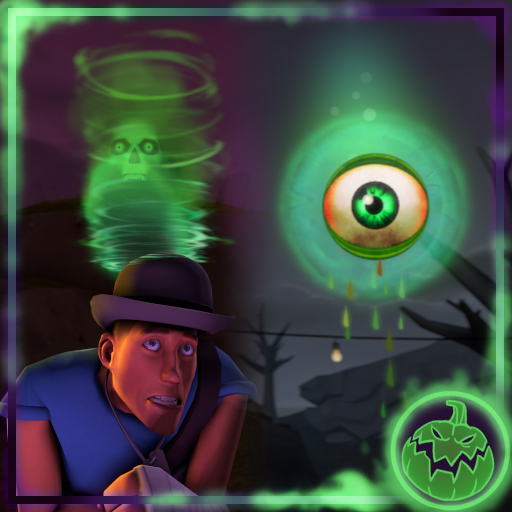 Wacky & Crazy Halloween 2015 Unusual Effects
Collection by
E-Arkham
A collection of monstrous unusual effects, with a couple of over-the-top ones for good measure.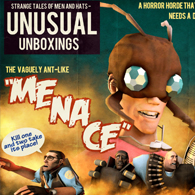 The B-Movie Halloween Bonanza
Collection by
E-Arkham
A homage to old B-movies and horror cliches. Behold, the horror of the FISHMEN of NEPTUNE! Or perhaps your town is being invaded by the VAGUELY ANT-LIKE MENACES! Now in amazing technicolour.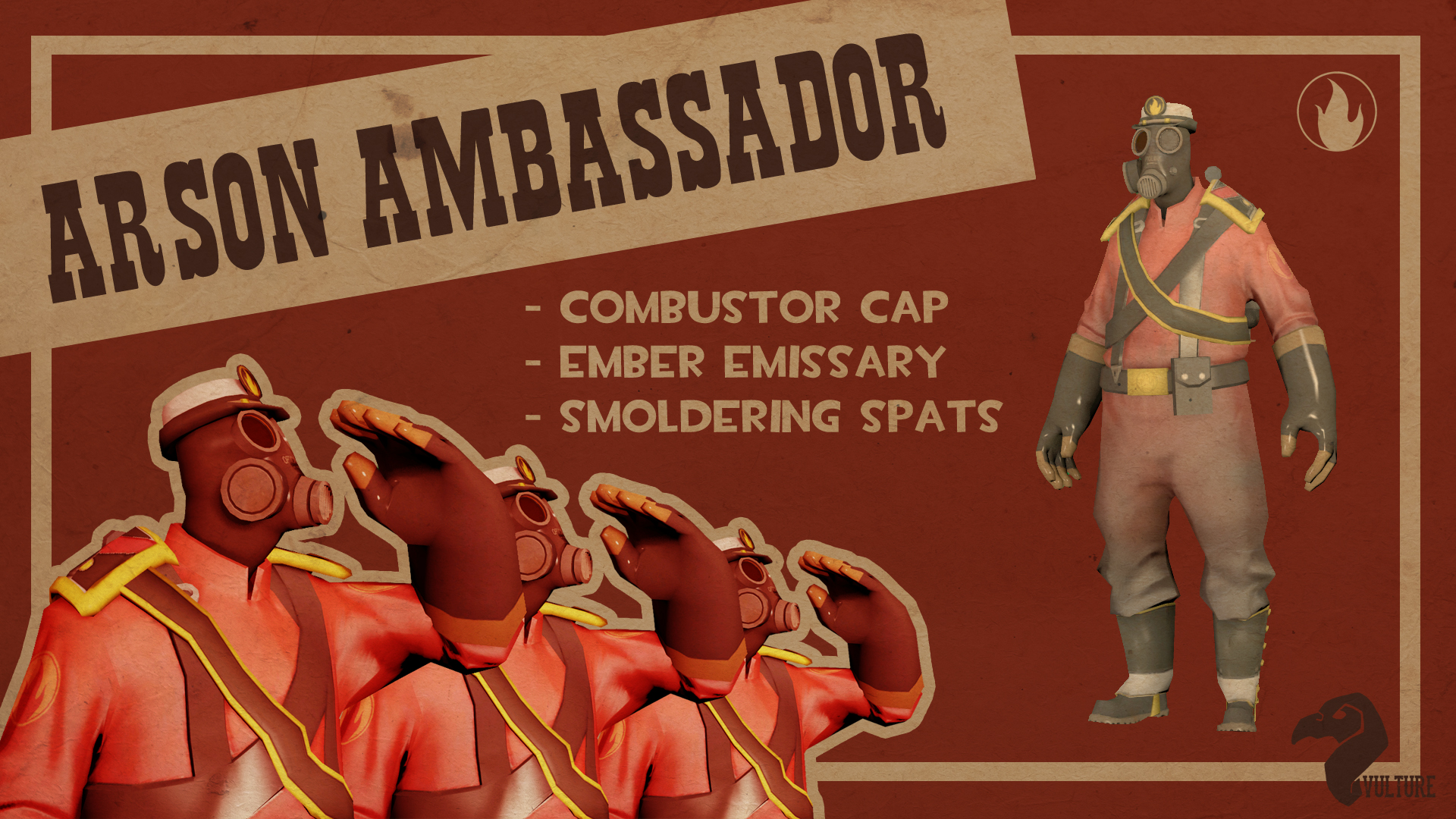 Arson Ambassador
Collection by
Vulture Hits 24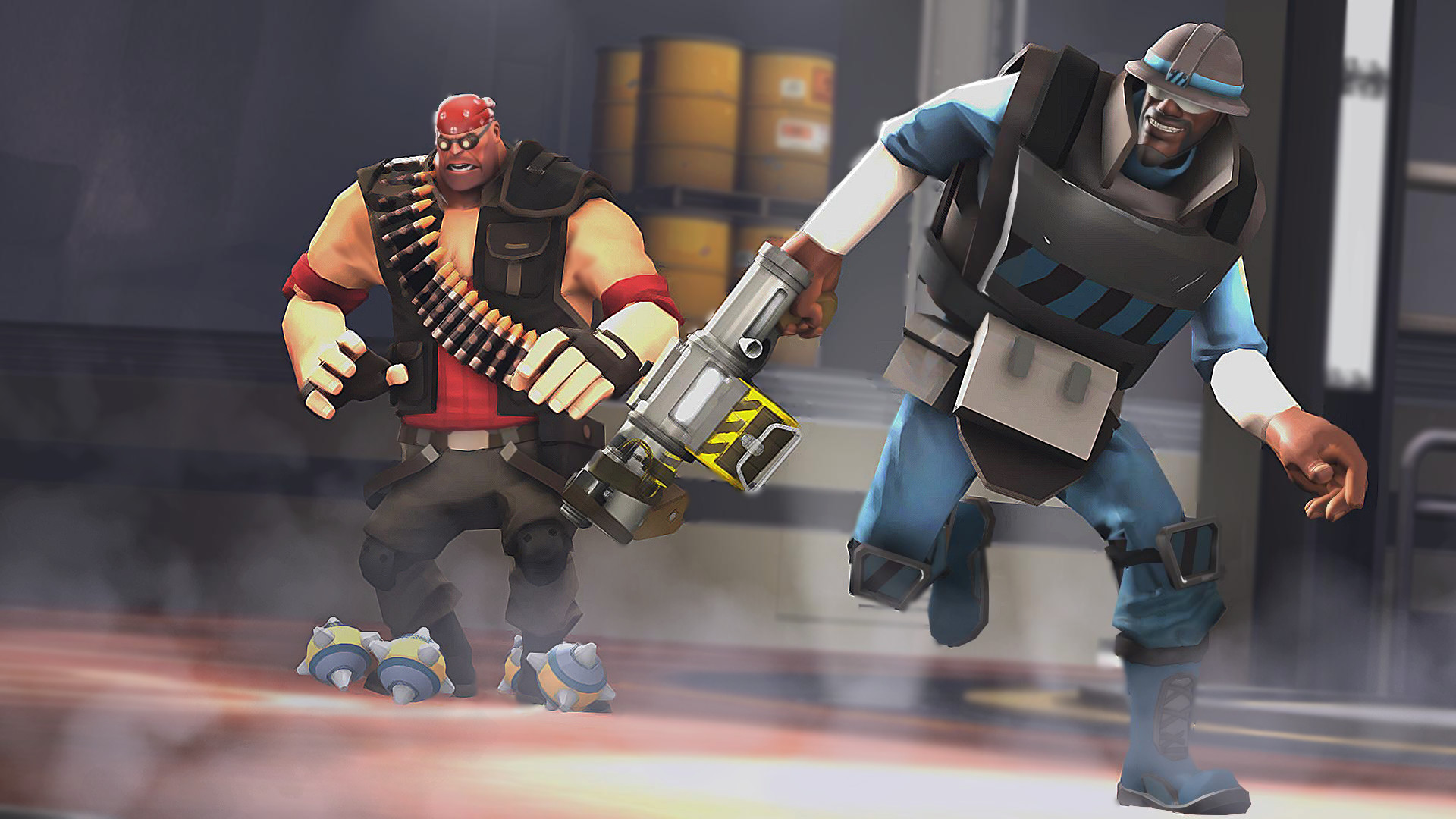 The Blast Protection
Collection by
K_Factor
Why wear partial blast protection when you can wear it all!? Created by K_Factor, Neodement, Bloodfart, Nassimo, and Psyke.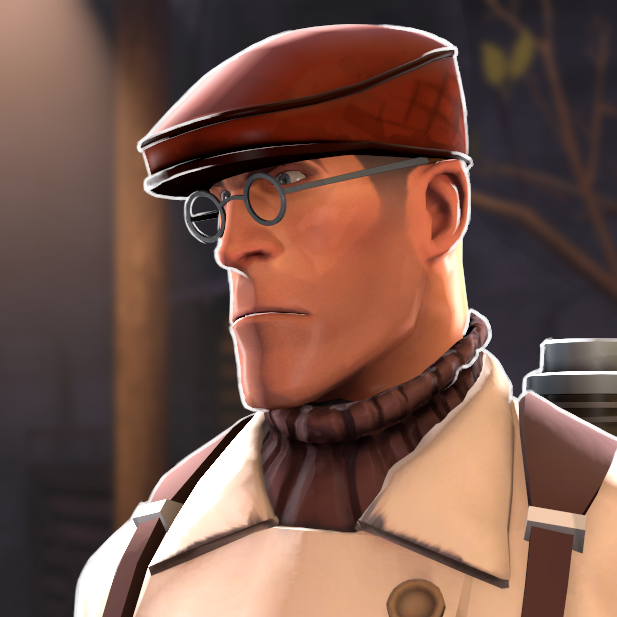 Assistant
Collection by
Estavos シ
Collection modest cosmetic items.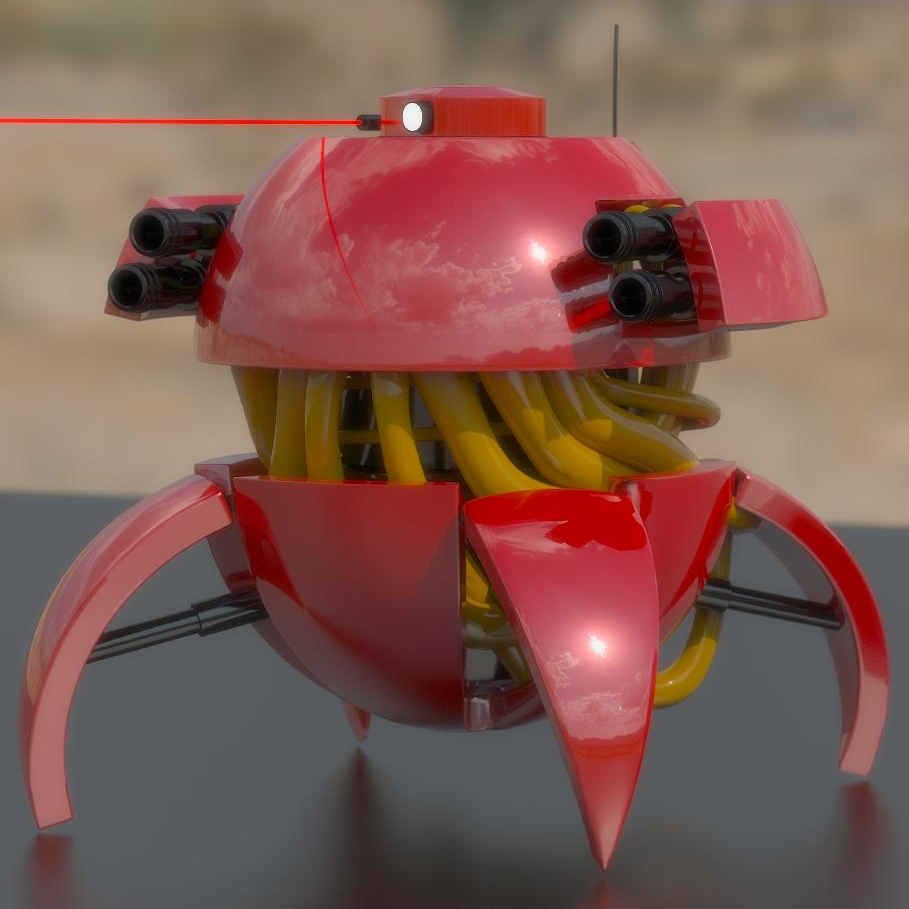 The mobile engineer pack
Collection by
Linko
See somes Mobile Sentry Gun, mini builds and some vehicles concepts here : http://steamcommunity.com/sharedfiles/filedetails/?id=33712798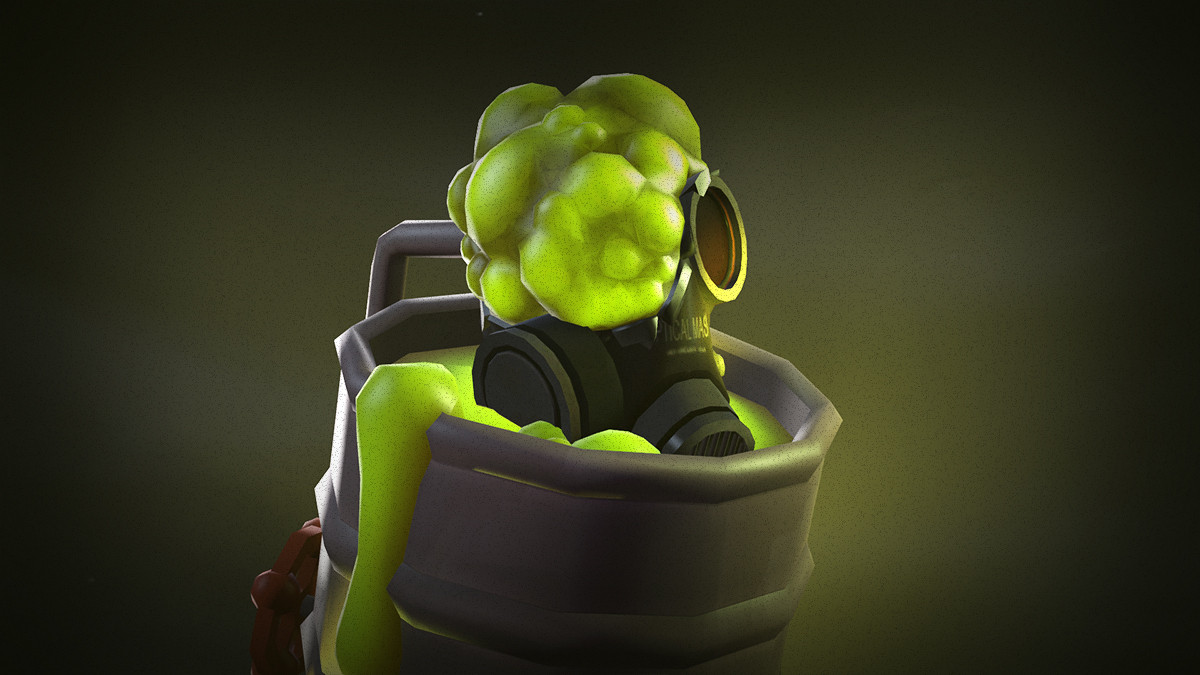 The Boogie Man
Collection by
Napy Da Wise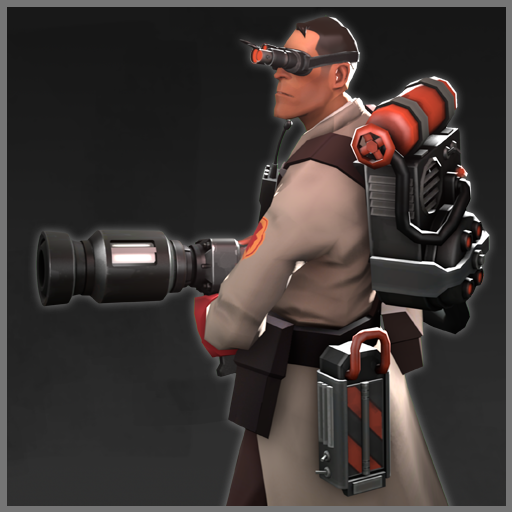 Jägergeister
Collection by
Cipher
Is your neighborhood subject to some strange activity? Could said activity be described as being "weird" or "not good"? If so, you may want to give this guy a call...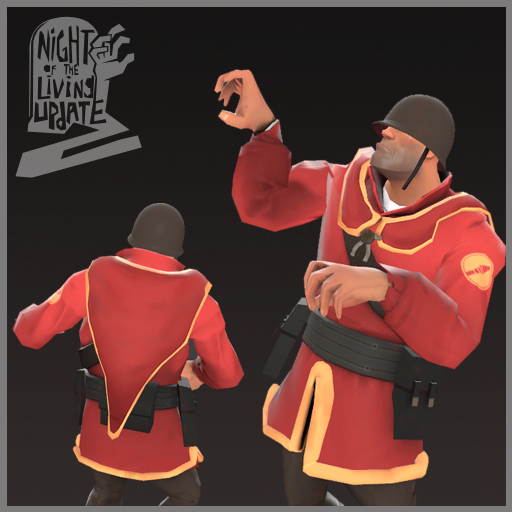 Enchantment extraordinaire
Collection by
Bapaul
Full wizard costume for 2012 Halloween. Also part of the community event: Night of the Living Update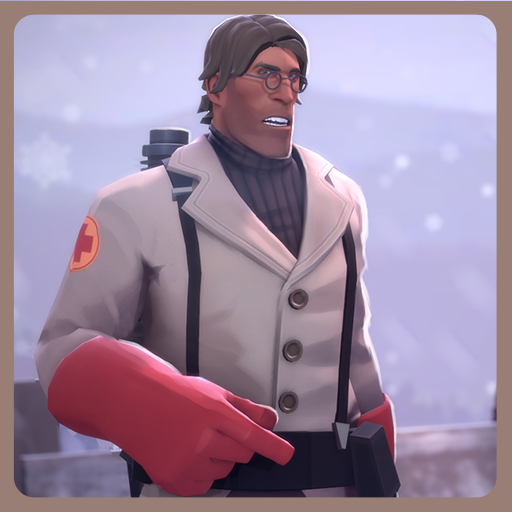 Der Nerd
Collection by
✨SedimentarySocks✨
Ein paar coole Items

The Desert Heat
Collection by
CoBalt
Dry. Not Moist.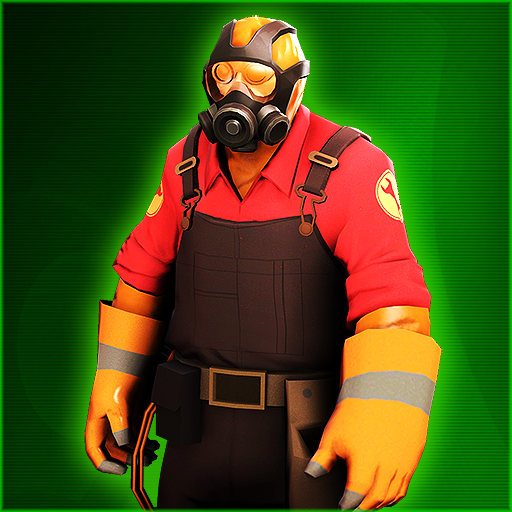 Uncertain Essentials
Collection by
Colteh
some items mady by some people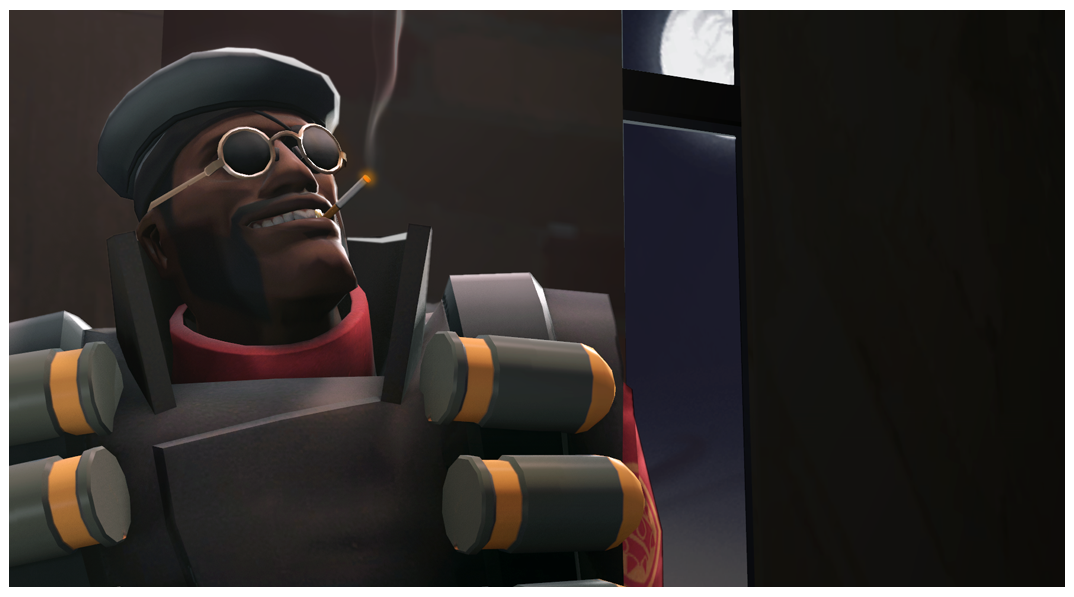 Scottish Soul
Collection by
Psyke
Sometimes you just gotta get a little jazzy.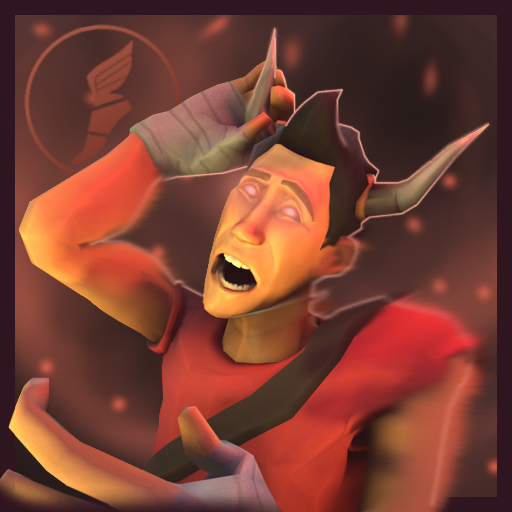 The Dashing Devil
Collection by
ToxicWeasel
PREPARE YOURSELF!!! This set will indeed equip you for a fast paced journey.. TO HELL!!!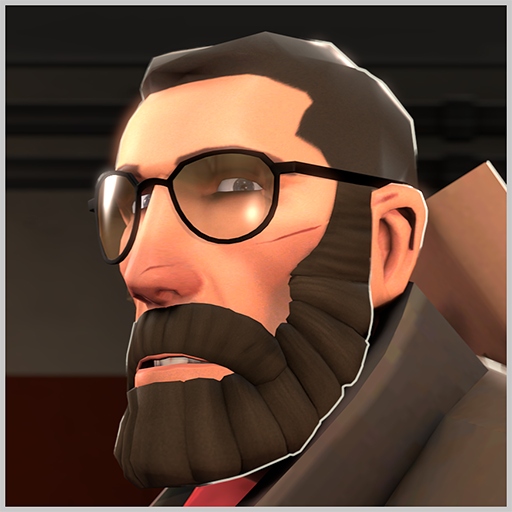 Sydney Fisher
Collection by
NeoDement
I wish, I wish I was a fish.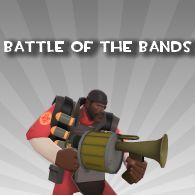 Battle of the Bands
Collection by
invisibleButts
Nothing to see here...yet.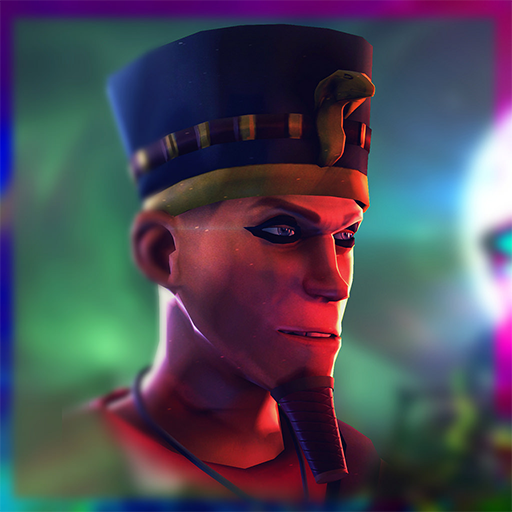 The Egyptian Emperor
Collection by
passport.mid
"Time to go down in history, baby!"

Workshop League - 01
Collection by
ZOAG
This collection includes all the workshop submissions accepted for the Workshop League collection of March and early April 2016. http://images.akamai.steamusercontent.com/ugc/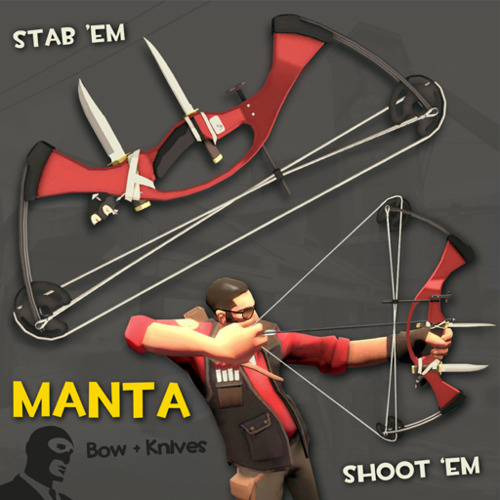 Killing Spring
Collection by
Kimitsu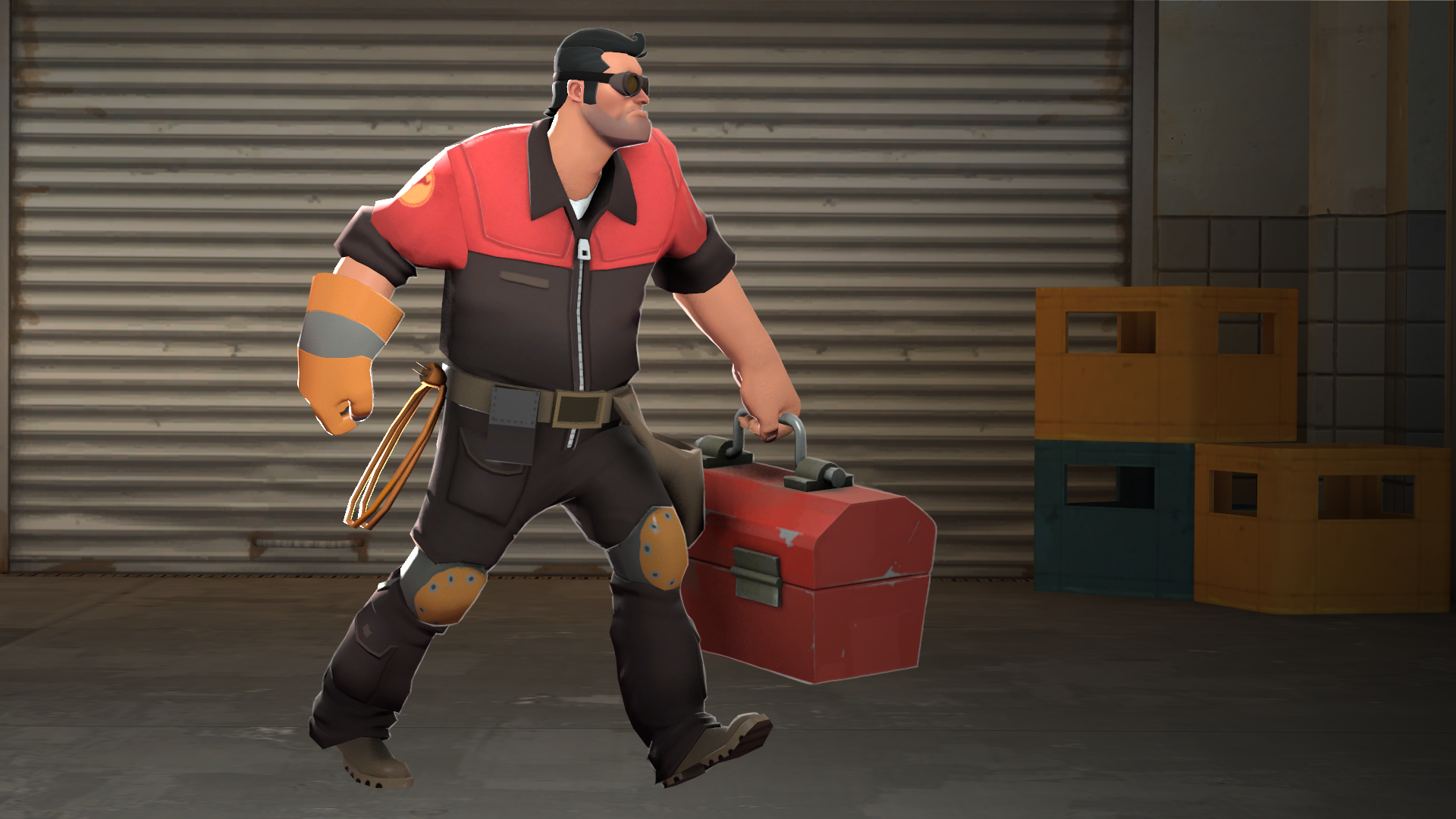 Mann at Work
Collection by
Vap
Somethin' need fixin' ? Don't sweat it!