Showing 31-60 of 9,521 entries

Kaiju Blues
Collection by
PartlySmith
Oh no, there goes Tokyo!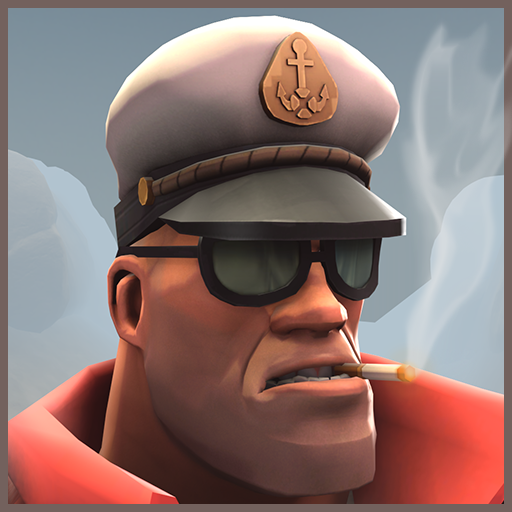 O Captain, my Captain
Collection by
Uncle Grumpskin
A sailor set for Soldier!

VLEK's Halloween Items
Collection by
VLEKᴬʳᵗꜟˢᵗ

✮ Heroic Cosmetics ✮
Collection by
✪ starkƪng098
A collection that revolves around classic-futuristic cosmetics that can depict a comical or heroic theme

Team Fortress 2 Minecraft Helmet Collection
Collection by
[WAFFEN-SS] Gu4rdi4n
Like Minecraft but don't want to play it? Instead play TF2 in style with your very own Minecraft Helmet! Now you can kinda sorta play both games at the same time!! w00t! I modeled, unwrapped and did technical work to get it into the engine ajacuff a...

Borski The Butcher
Collection by
Ertz™
some head, apron and pants for halloween.

The Wired Warrior
Collection by
Merczy
a Cyborg Demoman Set.

The Captain
Collection by
boomsta
He can be a captain if he wants!

Aerial Arsonist
Collection by
NeoDement
More pilot themed stuff for the Pyro!

The Phantom of the Fortress
Collection by
Typo Hui
Imspired by the French novel "Phantom of the Opera": The spy fits perfect into the role of these two items. Instead of the Opera, the spy is the phantom of the Fortress

TF2 Spaceworthy Extravaganza
Collection by
E-Arkham
A collection of space-themed items for TF2. Holograms galore! Space alien abduction implied!

The Sneaky Peeper Set
Collection by
>>--The Heartsman--->
Contains both items in the Sneaky Peeper set

Toy soldier
Collection by
John Cena Wins!
Feedback needed

Crystalline Cremator
Collection by
Py-Bun
WE MUST CONSTRUCT ADDITIONAL PYROS Set name suggested by ask-minyx

The Civil War Veteran
Collection by
Gadget
A civil war item set for the soldier consisting of a hat and a sabre as a melee weapon as well as a misc item. I'm also working on a uniform which is not finished, yet.

Werewolf in Paris
Collection by
Ryan
-

ZombiePlasticClock's Halloween submissions
Collection by
ZombiePlasticClock
All the stuff I've made for Halloween over the years

The Pyro Kendo Set [WIP]
Collection by
Deinol
The Pyro Kendo Set [WIP]

Breaking Badlands
Collection by
Merczy
Get it?

The Sell Out
Collection by
Gadget
A Scout set related to selling snacks and flippin' burgers. Shirt coming soon...

The Vigilante Leader
Collection by
DrSlowking
You need tools and training to be in the army. You only need a will to be an enthusiast. The Source Film Maker picture was created by ㋡Dilly Dong.

The Trench Soldier Set
Collection by
JPRAS
A set of 4 items for the Soldier: 2 Misc items; 1 Secondary Weapon (Shotgun); 1 Melee Weapon (Wirecutter).

Donhonk's Chilly Weather Collection
Collection by
donhonk
Here's all my current items I've worked on for the upcoming Holiday Update! Thanks for the votes and expect more items soon.

The Nobel Peace Prizefighter
Collection by
Roast
This patented cosmetic set-up is guaranteed to improve your ability to kill enemies and/or build canals. Probably.


Xtreme Overload's TF2 Taunts
Collection by
[T.I.] Xtreme Overload KK|GU
Here are all the taunts I have submitted to the TF2 workshop.

The Vintage Sportsman Collection
Collection by
runglance
The vintage sports era, when men where men and women were semi literate. Take a stroll down memory lane and equip yourselves with some of the oldest in sporting technology.

Runnin' Gunner
Collection by
Chandler
tracksuit

Bat Boy
Collection by
Orko
I'm Bat man.

Boston Banchō
Collection by
Vulture

Deep Space Nine
Collection by
donhonk
One small step for Mann, one giant leap for Mann Co.