Showing 19-36 of 10,042 entries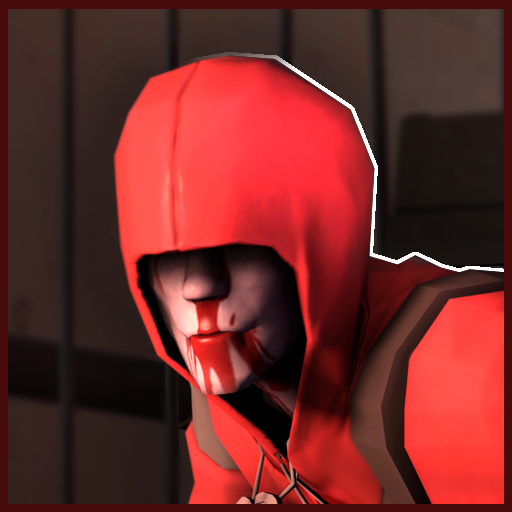 Rooftop Rebel
Collection by
Doctor Aibaleet
Scout is now a zombie and he jumps around screaming like a jackass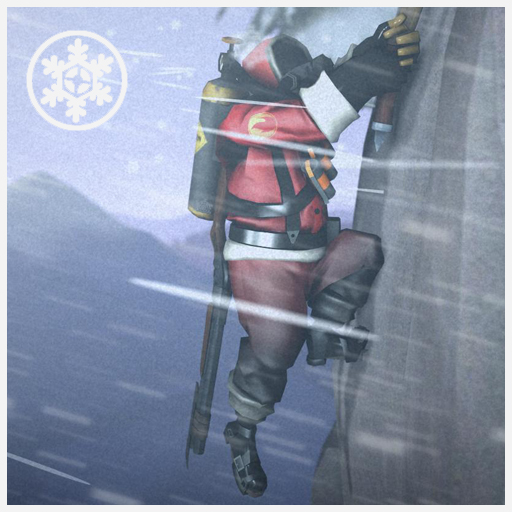 The Polar Opposite
Collection by
robbu
Sometimes, you just have to approach things from the other direction. Weapon mods are now available for download! Snowstorm: http://www.mediafire.com/download/5fcat0b975q33f0/The%20Snowstorm.rar Figure-8 http://www.mediafire.com/download/bhn008...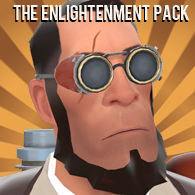 The Enlightenment Pack
Collection by
Napy Da Wise
The Enlightenment Pack is a brand new medic pack based on mind control, and mostly mad scientist stuff. 3 weapons : - A Medi-shotgun - A Medigun and it's backpack - A defibrilator 2 miscs : - Fashionable beard, glasses, and scar - Fashionable ...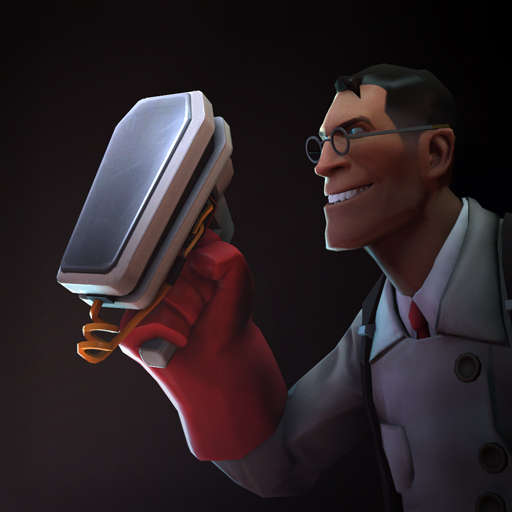 The Medical Nemesis
Collection by
BANG!
The Medic: "The healing is not as rewarding as the hurting!"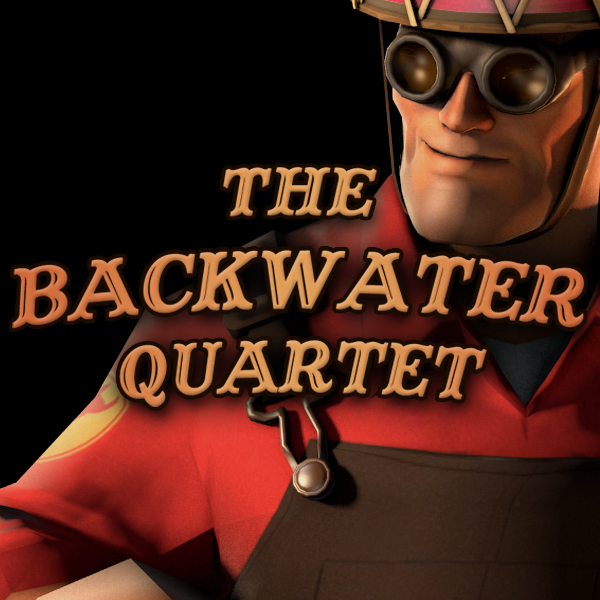 The Backwater Quartet
Collection by
Eedo Baba
A set of four musically inspired weapons and cosmetics for Engineer.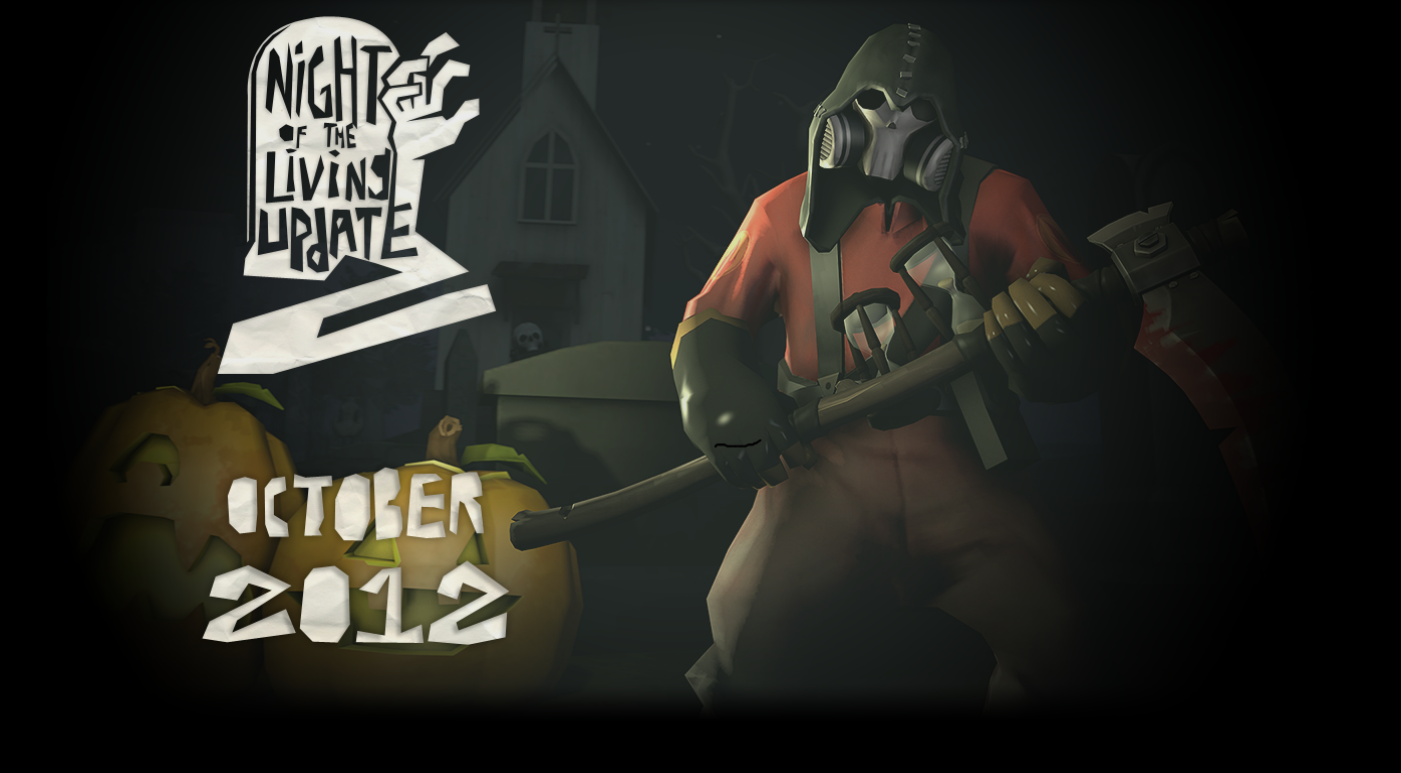 Night of the Living Update 2
Collection by
[Viet] Clover
Welcome to the unoffical collection for Night of the Living Update 2! Here you'll find all of the workshop pages for (most) the items that were in NotLU 2. Offical Thread: http://facepunch.com/showthread.php?t=1220761 Start here: http://halloween.t...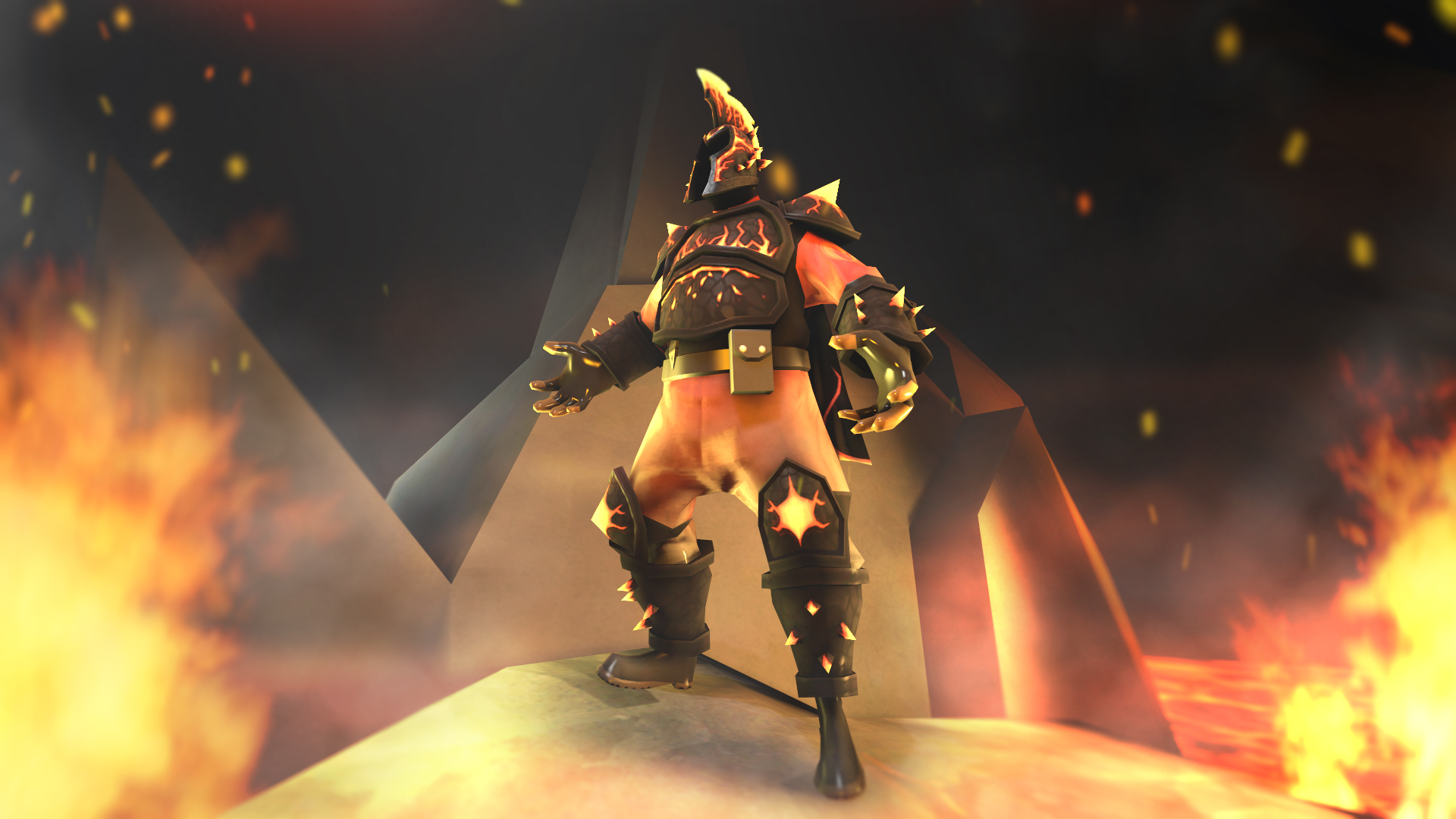 The Lava Lord
Collection by
Toxic
Mortals!!! Behold!... THE LAVA LORD!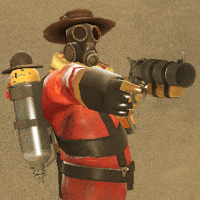 The Blazing Outlaw Set
Collection by
JPRAS
The Blazing Outlaw Set - By JPRAS & Texman!´ The set includes: 1 Deadly Hat; 1 Elegant Scarf; 1 Silly, classy Cannister; 1 Magnificent Flaregun! Be sure to rate and comment!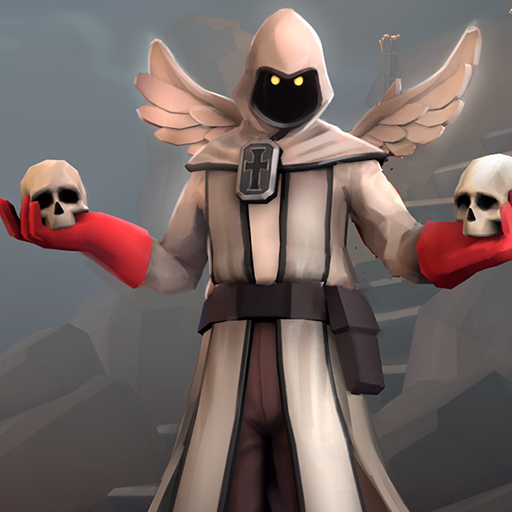 Templar's Spirit
Collection by
GetGrenade
Spirit of Templar halloween costume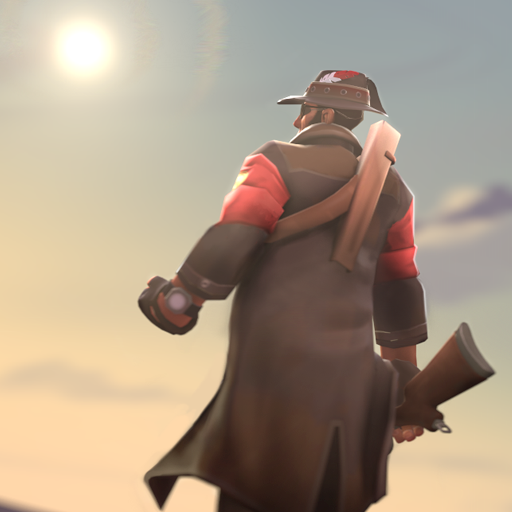 Scatterbrain Mundy
Collection by
Ertz™
.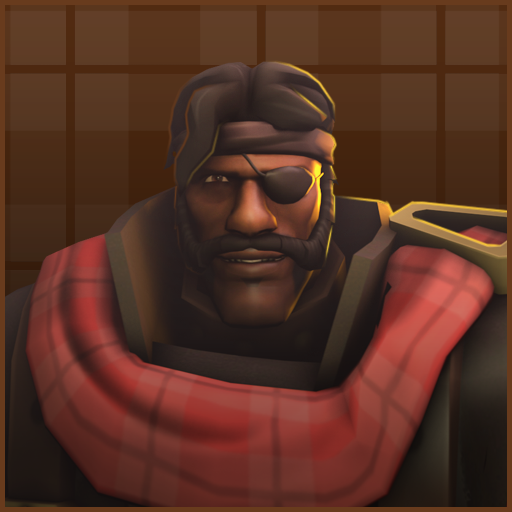 Rex Lusca
Collection by
Ertz™
selfexplanatory :)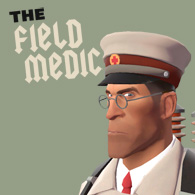 The Field Medic
Collection by
Orko
Who is the Mann that heals his comrades, shoots enemies with syringes, saw bones in the battlefields? Wer ist der Mann der alles kann? He is... the Field Medic!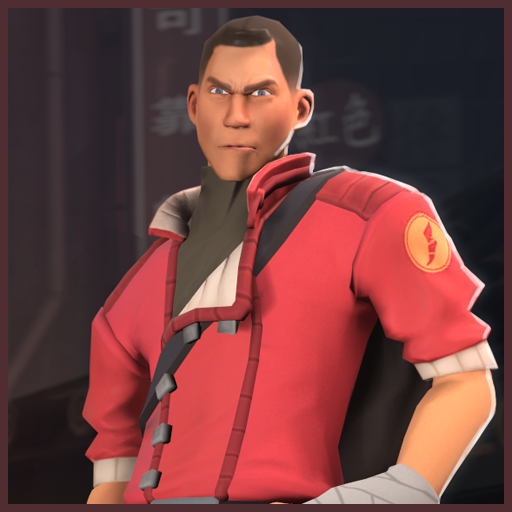 Neo Teufort Collection - Series 1
Collection by
Hawf
A collection of items to fit a "Retro Cyberpunk Theme" rarely explored in TF2!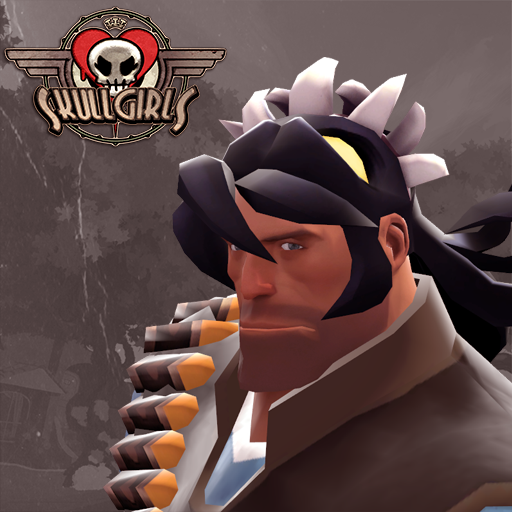 Skullgirls Promo Items
Collection by
Ravidrath
Lab Zero needs your help! Valve has given us the opportunity to release Skullgirls Team Fortress 2 items as pre-order bonuses... but only if you show your support and vote for them! Any and all items selected will become Genuine-quality pre-order ...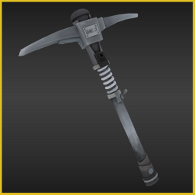 Robotic tool pack!
Collection by
Rotzlöffel
Seems like that Gray has sold all his Copy&Past-Hats and is creating now a bunch of robotic weapons. Stay tuned for more ...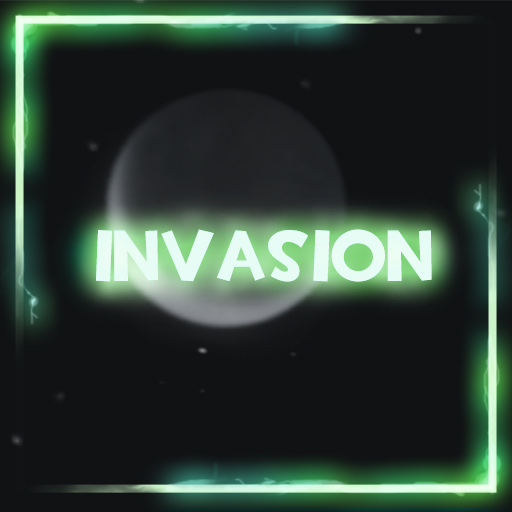 Invasion
Collection by
Gadget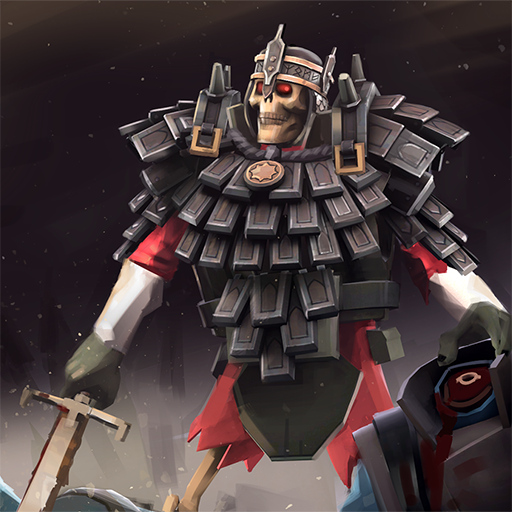 Forgotten King
Collection by
GetGrenade
True owner of Eyelander came to claim it back.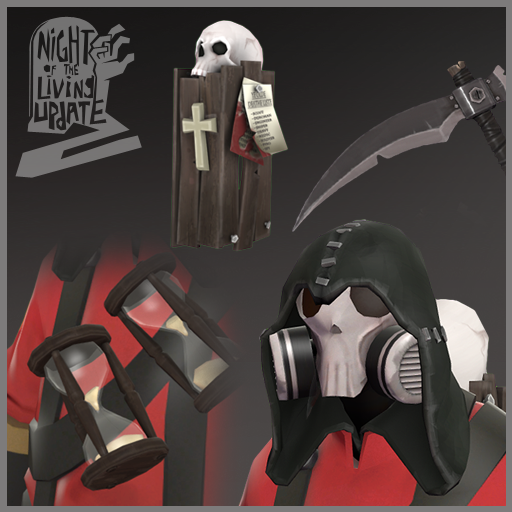 The Scorching Spook
Collection by
Sexy Robot
A collection of the halloween based item set for Pyro, "The Scorching Spook".