Showing 541-570 of 10,126 entries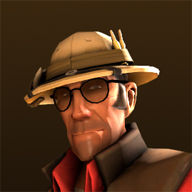 The retired hunter tools
Collection by
nano393
Charles Darling finally meet the mercenaries. What will happen next?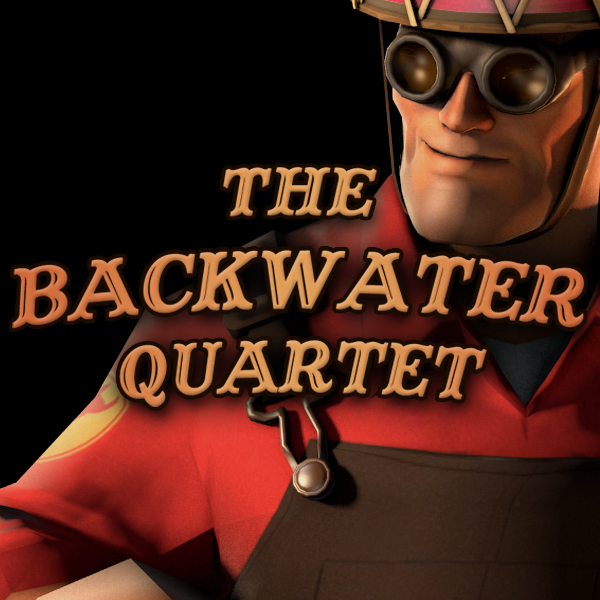 The Backwater Quartet
Collection by
Eedo Baba
A set of four musically inspired weapons and cosmetics for Engineer.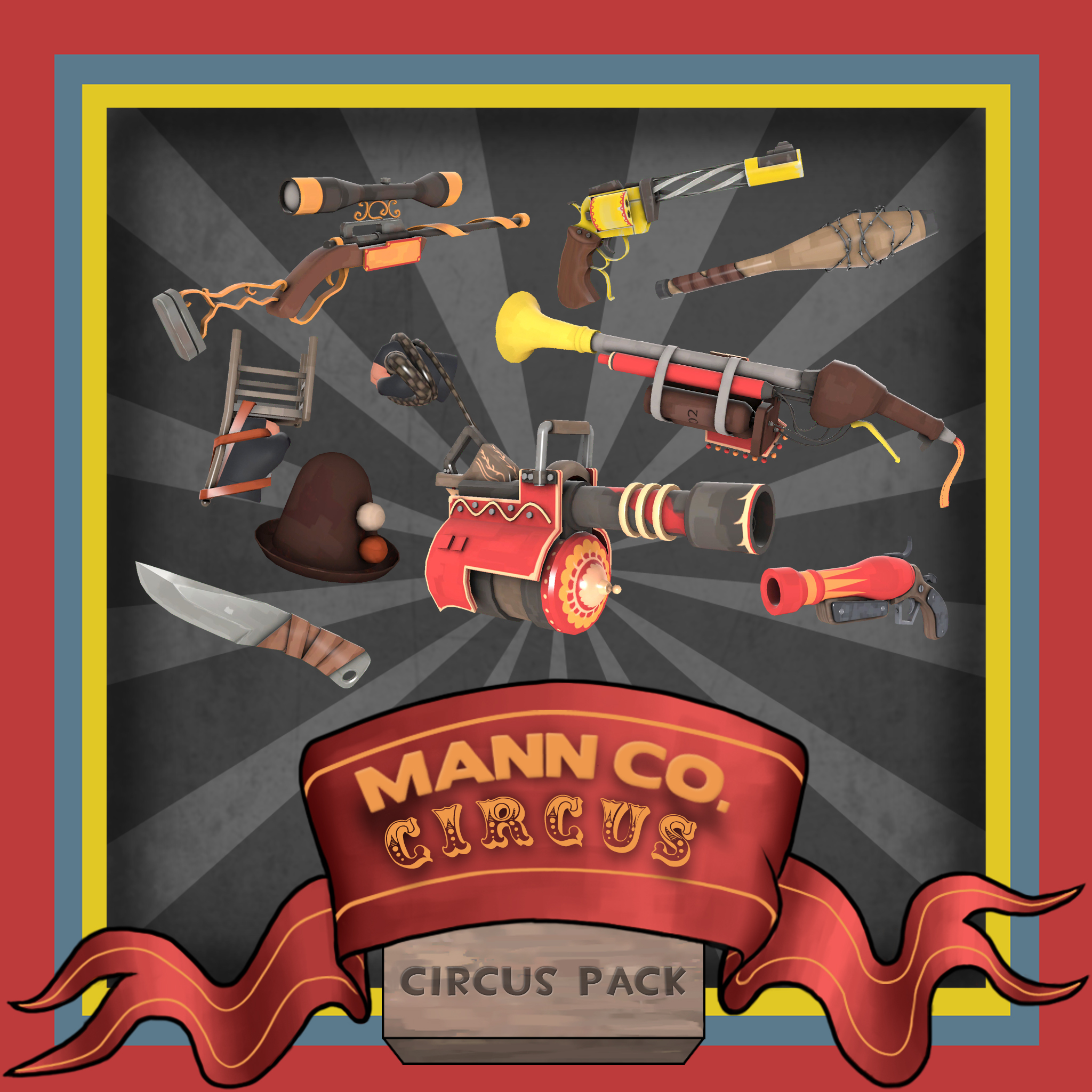 The Circus Pack!
Collection by
SNIPA
The Circus Pack for multiple classes! Jump around, scare some people, shoot some cannonballs, heck, shoot yourself out of a cannon! More items going to be added once submitted. Coming soon also, a circus themed map!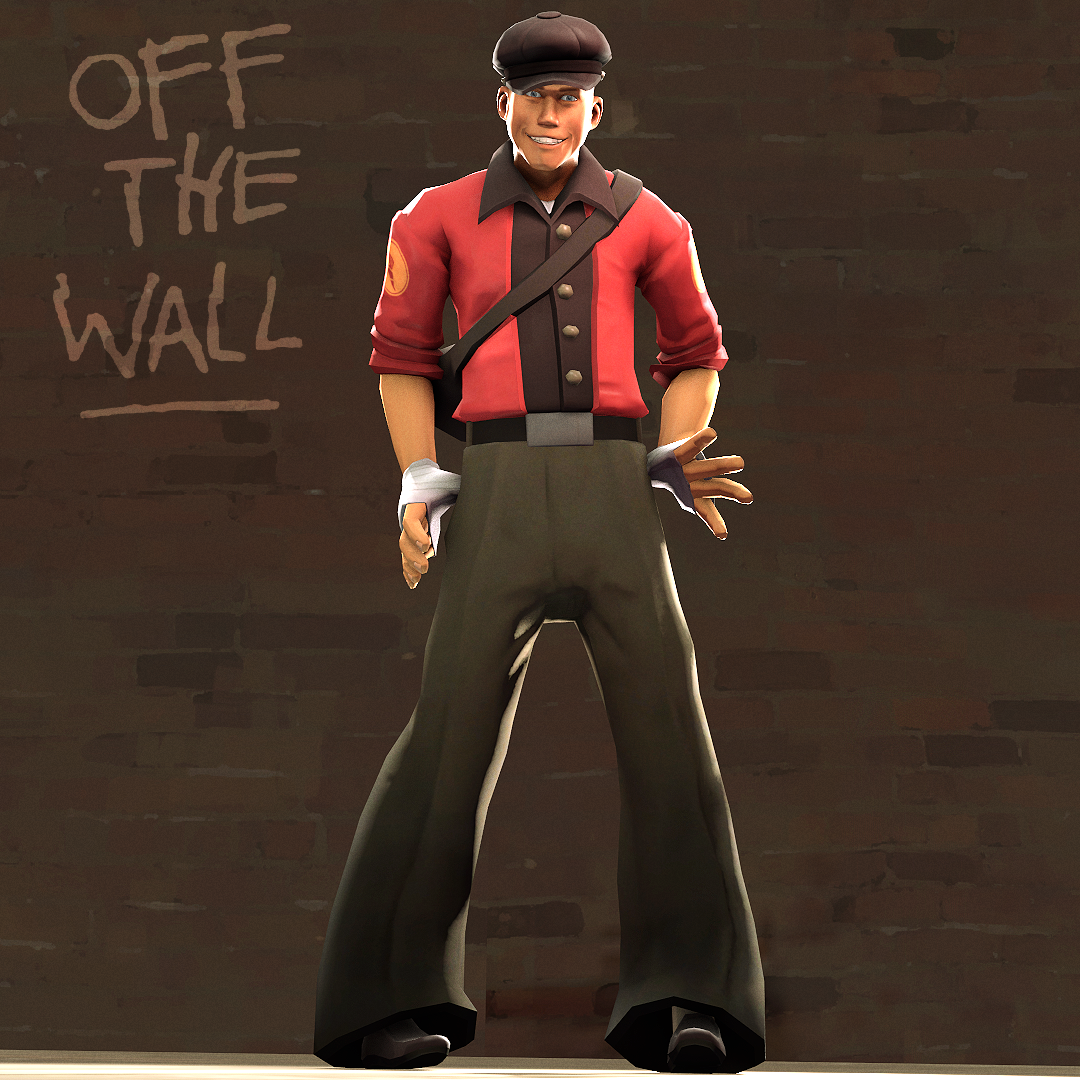 Boston Boogieman
Collection by
Colteh
Show em how funky and strong is your fight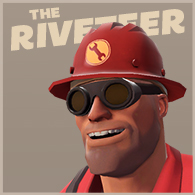 The Riveteer
Collection by
Orko
"Because this battlefield ain't big enough for the both of us."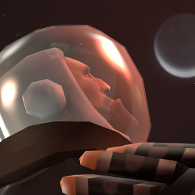 The Cosmonaut
Collection by
MultiTrip🎀
space.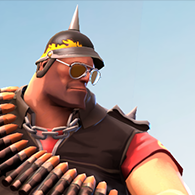 The Tail Gunner
Collection by
Ducksink
A set based around stereotypical bikers, get ready to roam the road, vroom vroom vroom, ya ta ta, etc etc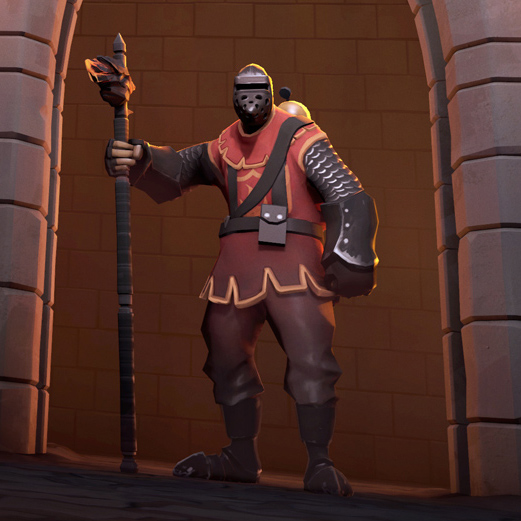 Ember Knight
Collection by
BANG!
This silent knight will turn you into ashes if you are not to be granted passage into the fortress.

The Bush-League Baller
Collection by
Mnemosynaut
I'll fill this in later.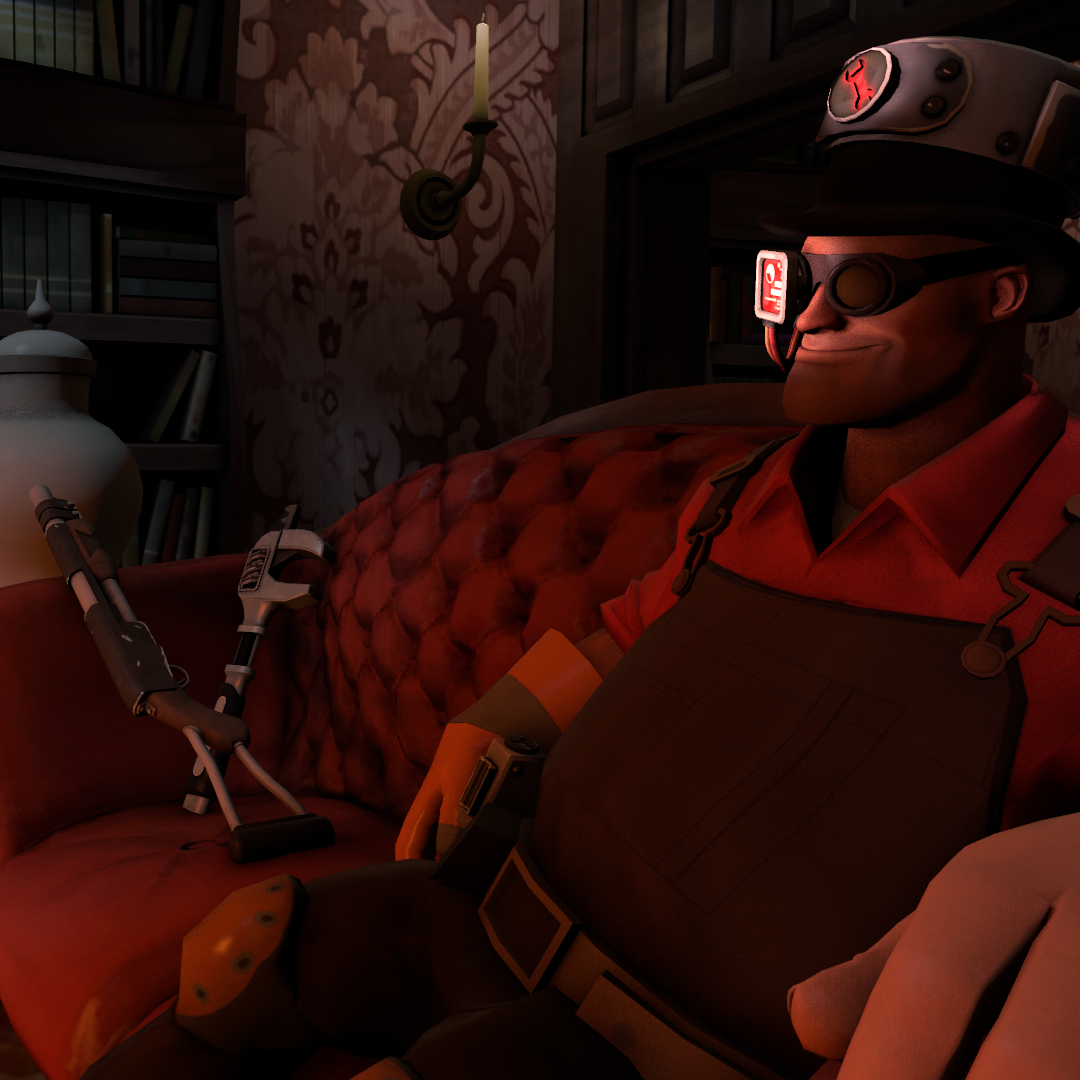 The Sophisticated Scientist Pack
Collection by
Ion the M .ep
The Sophisticated Scientist is a collection of the finest Hat, monocle and assorted weapons combo any engineer with an over active desire for war wants to have on his head/shoot with his hands/use as a bottle opener. The pack consists of 5 items: (Hat...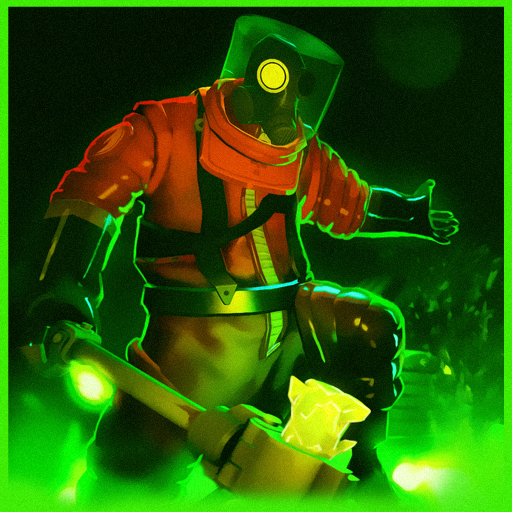 The Nuclear Horror
Collection by
Ryan
You can duck and cover but you can't escape the Nuclear Horror.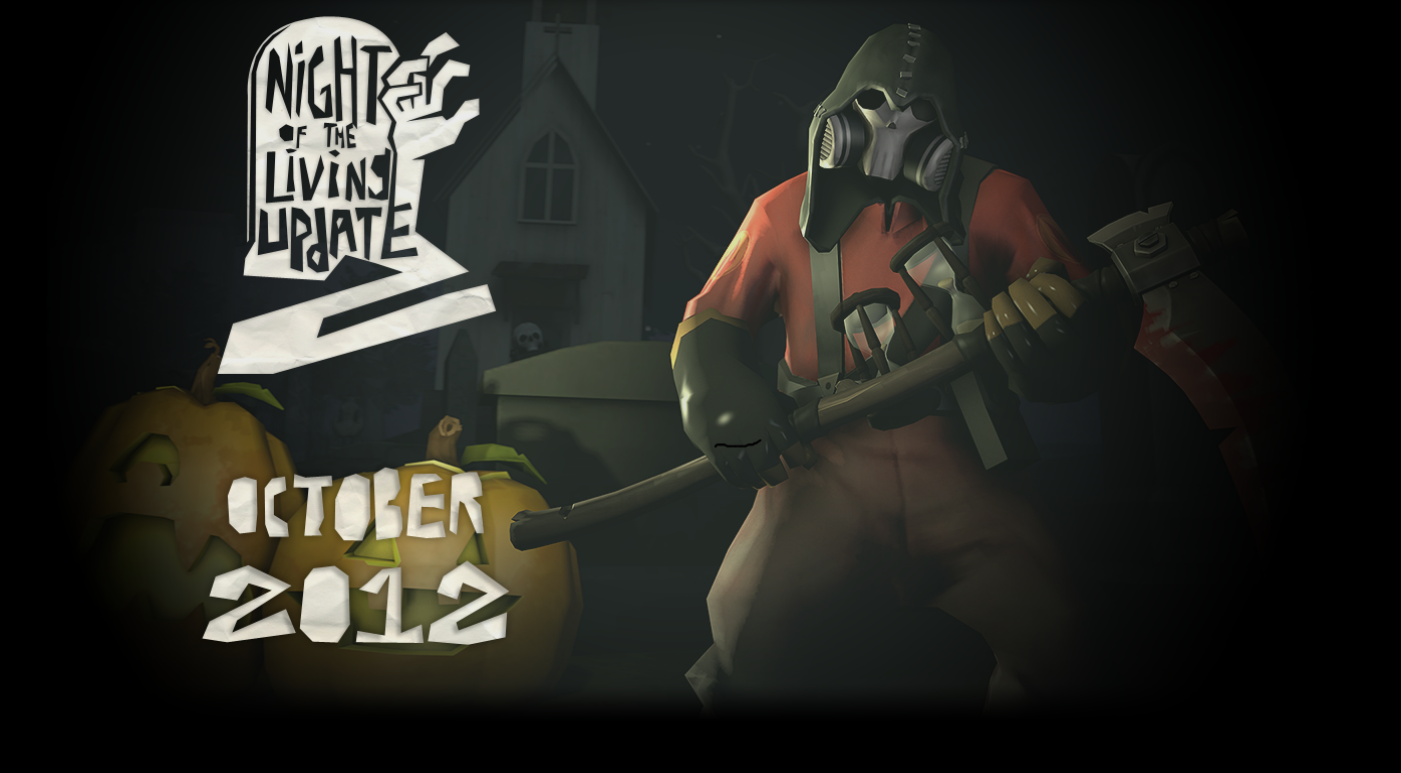 Night of the Living Update 2
Collection by
[Viet] Clover
Welcome to the unoffical collection for Night of the Living Update 2! Here you'll find all of the workshop pages for (most) the items that were in NotLU 2. Offical Thread: http://facepunch.com/showthread.php?t=1220761 Start here: http://halloween.t...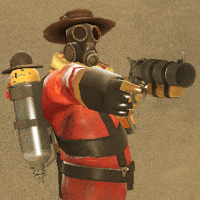 The Blazing Outlaw Set
Collection by
JPRAS
The Blazing Outlaw Set - By JPRAS & Texman!´ The set includes: 1 Deadly Hat; 1 Elegant Scarf; 1 Silly, classy Cannister; 1 Magnificent Flaregun! Be sure to rate and comment!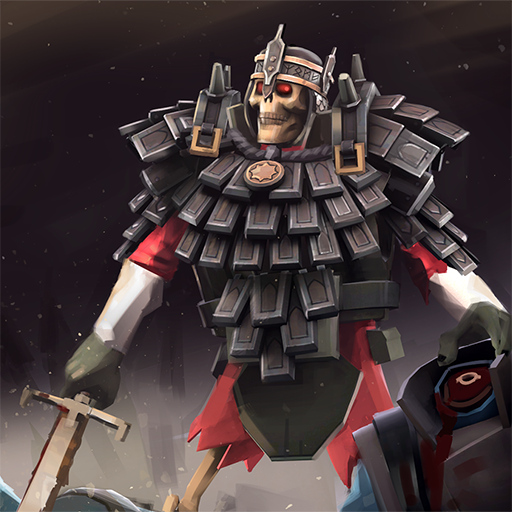 Forgotten King
Collection by
GetGrenade
True owner of Eyelander came to claim it back.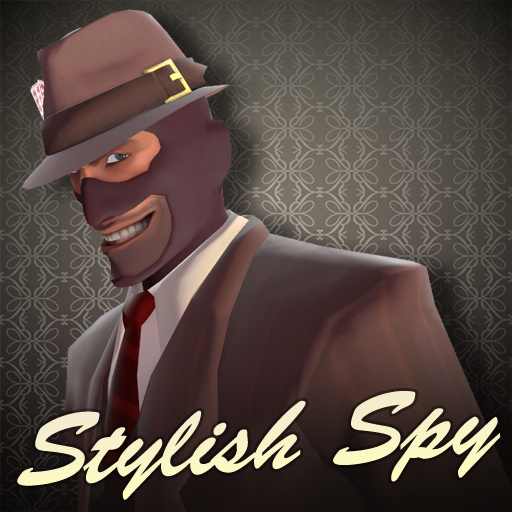 The Stylish Spy
Collection by
Ayes Dyef
The Stylish Spy. A subtle gambling themed set, featuring a stylish open coat, a tipped down rigid Fedora with card belt, a hidden sleeve card/knife combination & a poker chip/roulette table watch.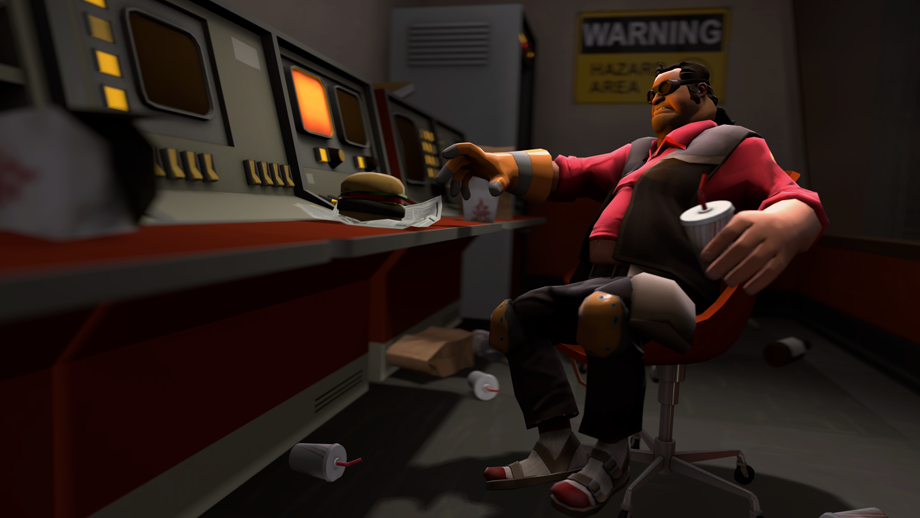 The Texan Techie
Collection by
Psyke
Gosh, Do you noobs even know how to build a sentry?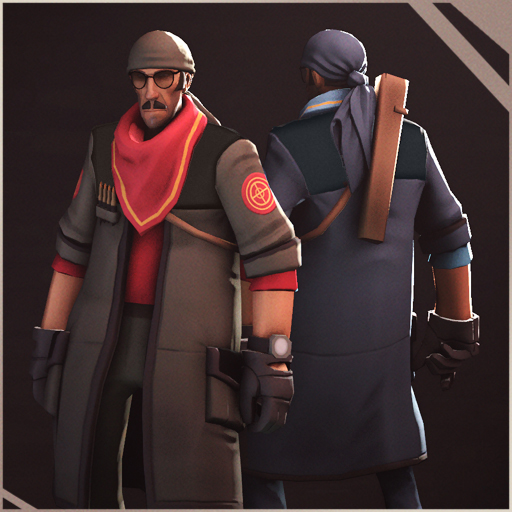 The Professional Standard
Collection by
Sexy Robot
A lot of loyalty for a hired gun.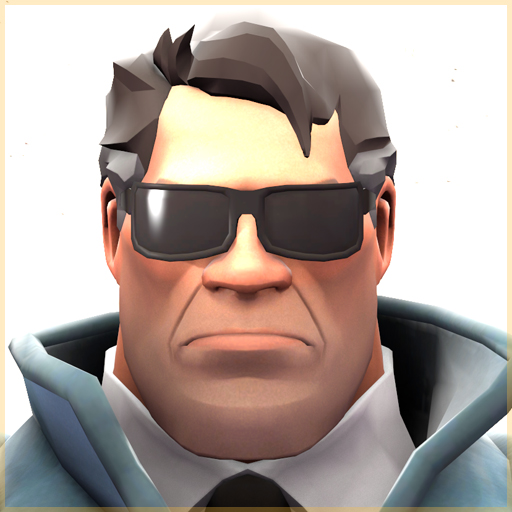 The G-Mann
Collection by
Svdl
This information is classified.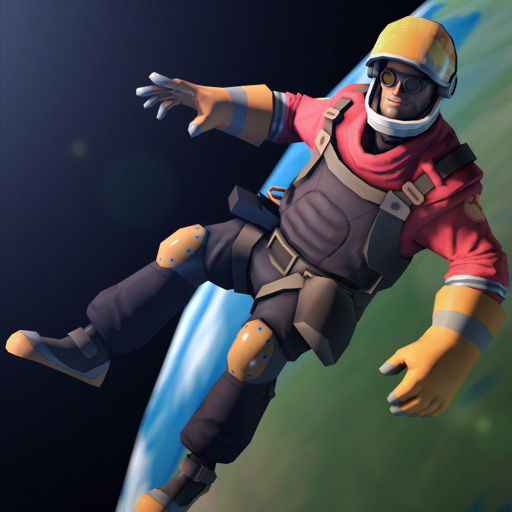 Zero-G Engineering
Collection by
Wrench N Rockets
Three piece spacesuit for the Engineer. Includes helmet, suit, boots, and even a glove!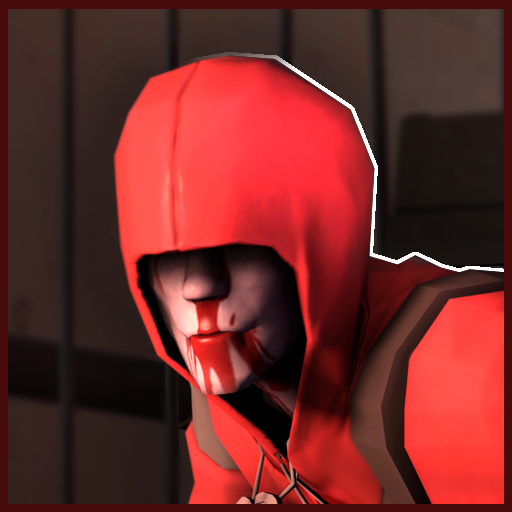 Rooftop Rebel
Collection by
Doctor Aibaleet
Scout is now a zombie and he jumps around screaming like a jackass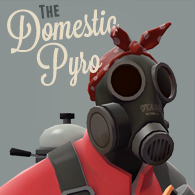 The Domestic Pyro
Collection by
Orko
Housekeeping or burning down the house, it's all the same.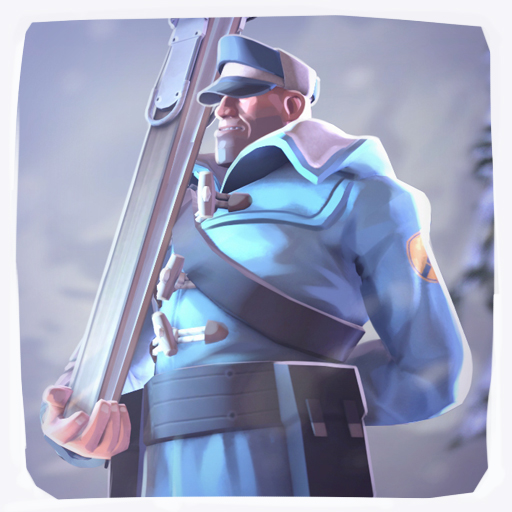 Snow Fever Soldier
Collection by
Bapaul

Yeti Weapons Guy
Collection by
>>--The @PAXsman--->
You know what they say about a guy with huge feet? Huge head. Also hands.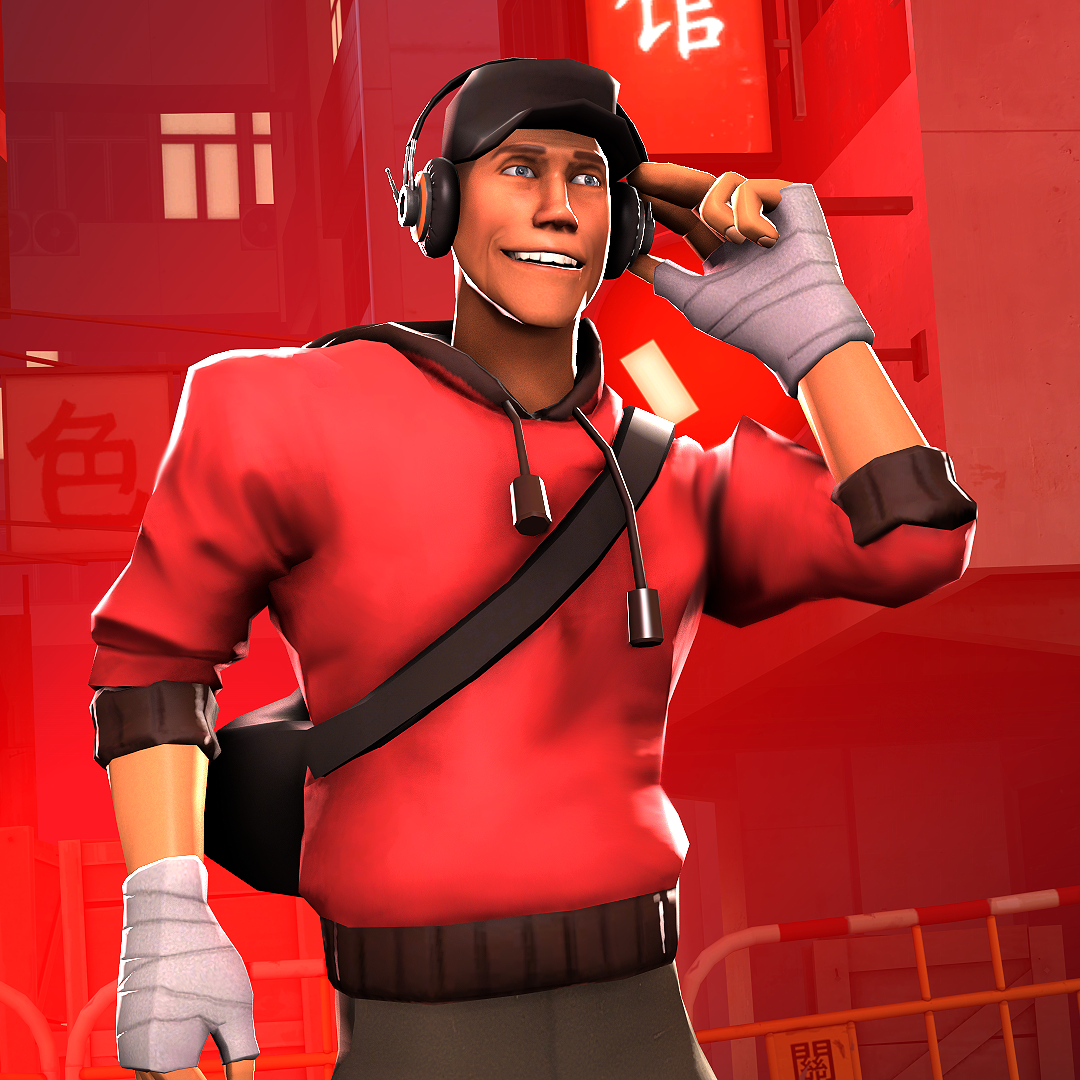 The Rhythmic Runner
Collection by
OverPovered | tf2classic.com
A set suited for deliquent little punks, who like to hang around the city streets, challenging others to breakdancing duels.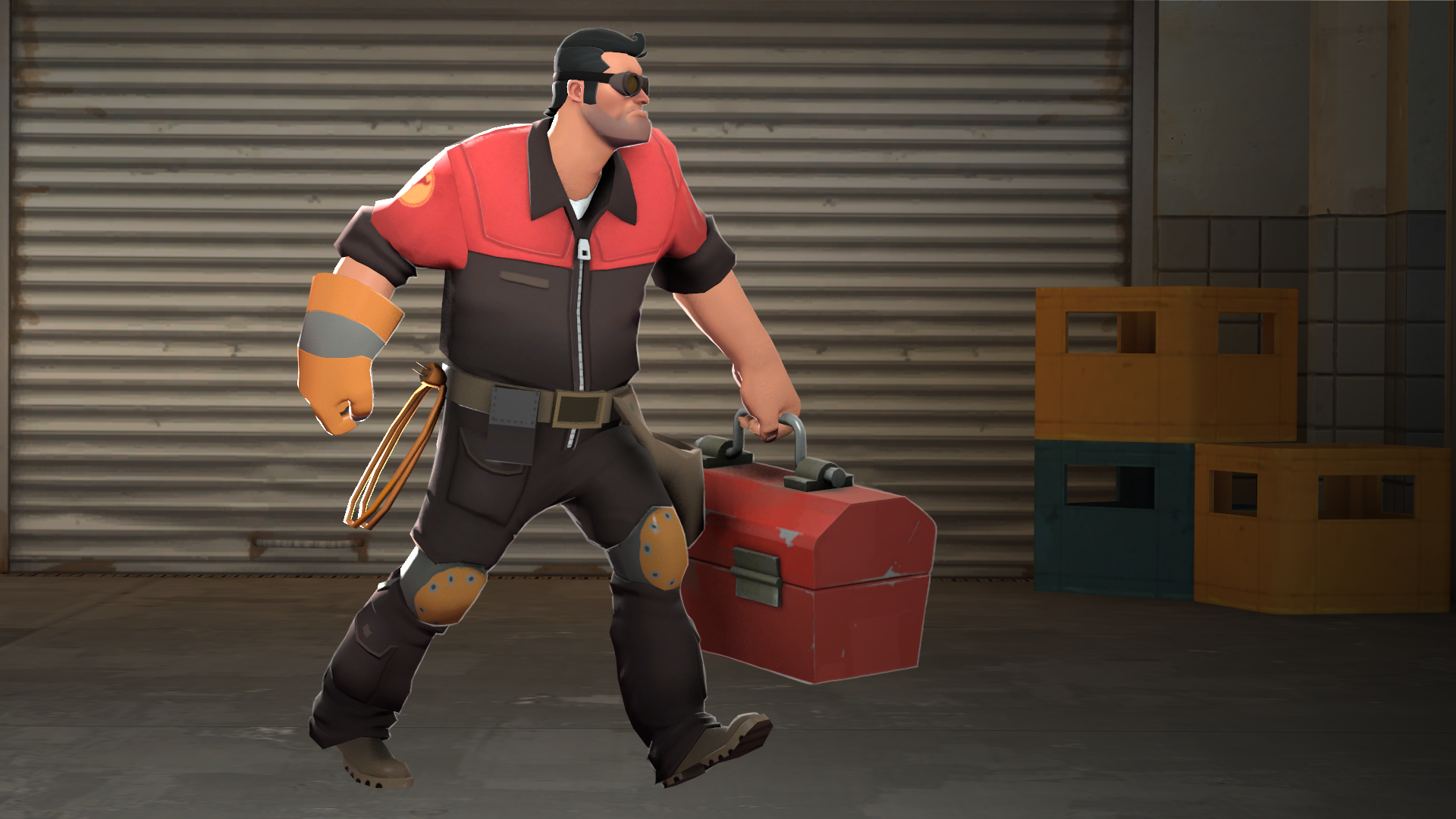 Mann at Work
Collection by
Vap
Somethin' need fixin' ? Don't sweat it!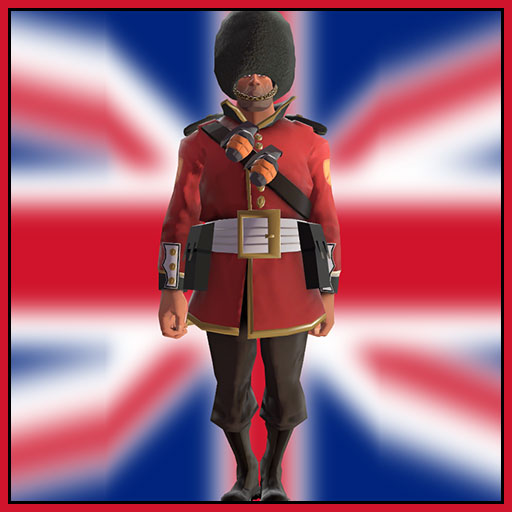 The Buckingham Malice
Collection by
De Bafnek
Apparently, the criteria for joining the British Royal Guard aren't that high anymore... Consists of a coat and a bearskin hat. The strap of the hat is jiggleboned (animated GIF coming up!).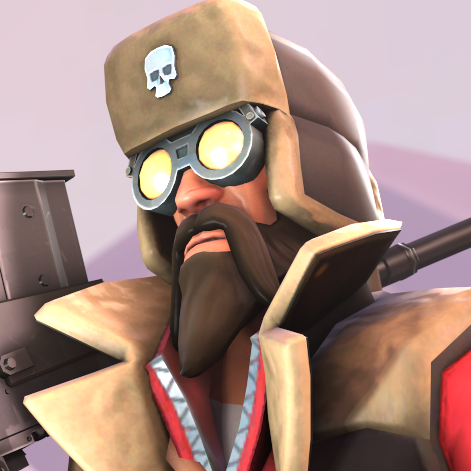 Cold-blooded Hunter
Collection by
GetGrenade
No one can hide from him.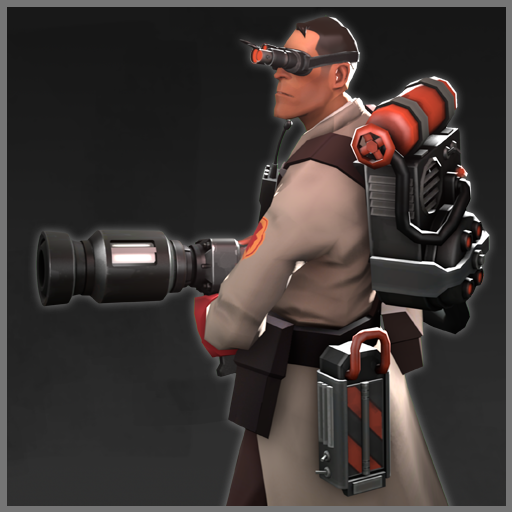 Jägergeister
Collection by
Cipher
Is your neighborhood subject to some strange activity? Could said activity be described as being "weird" or "not good"? If so, you may want to give this guy a call...

The Desert Heat
Collection by
CoBalt
Dry. Not Moist.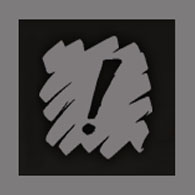 The SpecialEffect Charity Set 2013
Collection by
SpecialEffect
Since 2007, our mission here at SpecialEffect has been to enable anyone, whatever their disability, to enjoy computer games and leisure technology. To help meet our goals for this year, we've partnered with some stellar community artists to put togethe...