Showing 361-390 of 11,367 entries

Team Buttress
Collection by
Svdl
Hold your team up!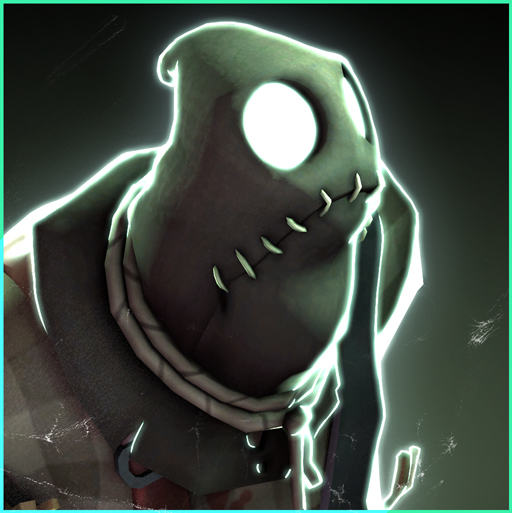 The Straw-Stuffed Stitch-up
Collection by
Evil_Knevil
Scarecrow set for Pyro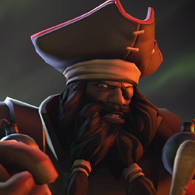 The Flying Scotsman
Collection by
Constructerror
Yarr, I be a scary pirate.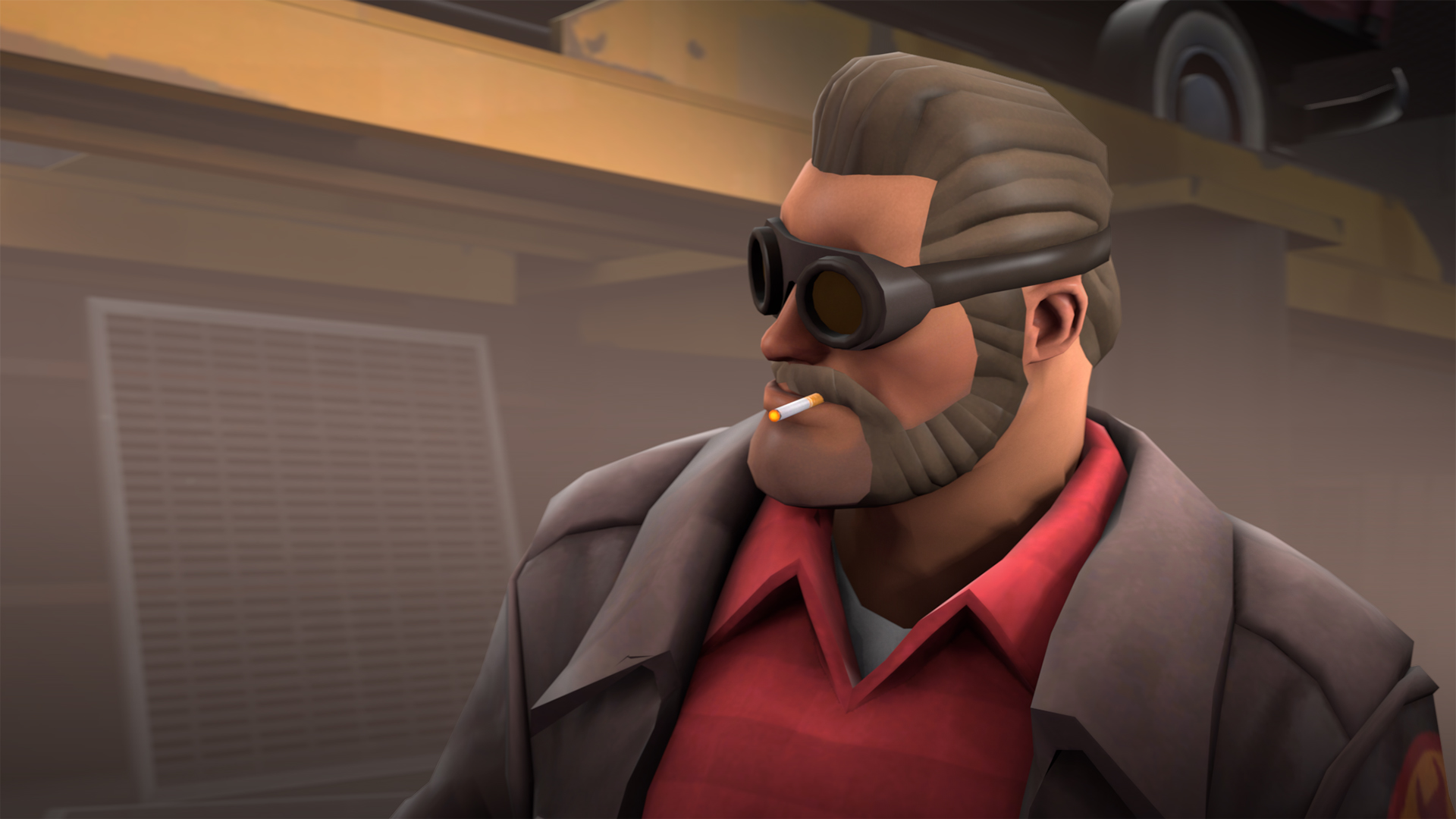 Hardworking Mann
Collection by
donhonk
Leather jacket and a slick hair and beard for Engy!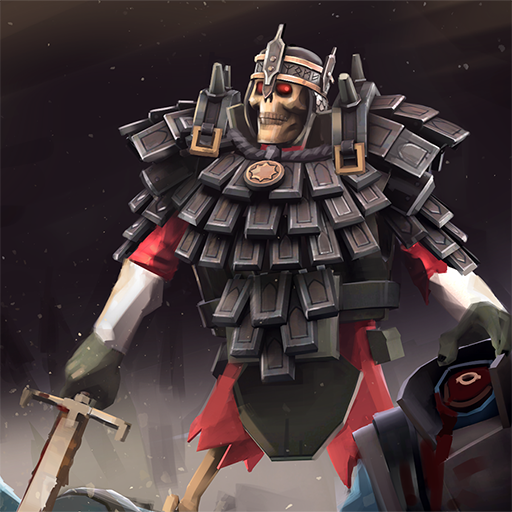 Explosive Halloween 2014
Collection by
GetGrenade
aka just all my halloween submissions in one collection.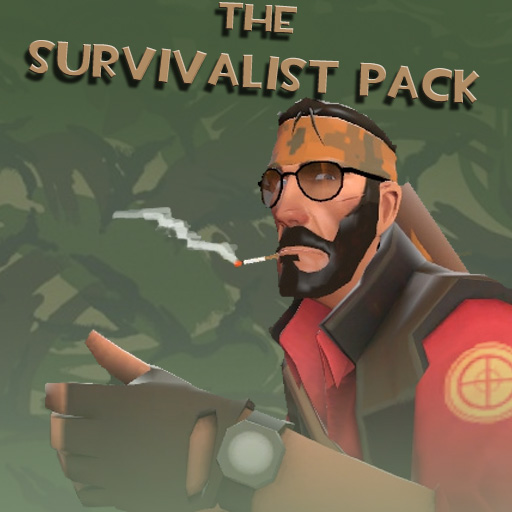 The Survivalist
Collection by
Napy Da Wise
Sometimes a hunt knows he's being hunted, so he'll send hunters to hunt the hunter, which in turn you will hunt, meaning you'll be hunting the hunters who are hunting the hunter of the hunt.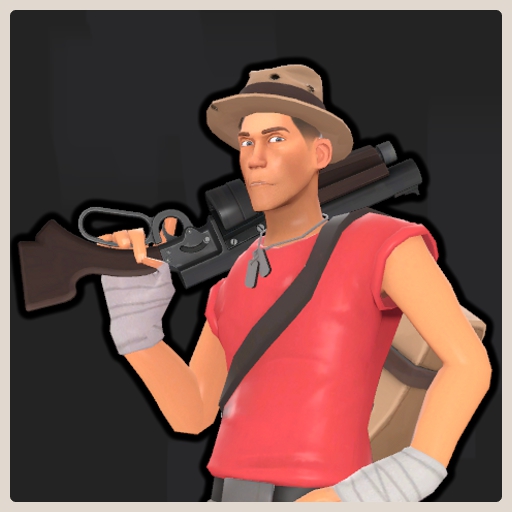 The Public Enemy Pack
Collection by
[m00] Elbagast
Hey now would ya look at this, it's a whole town of hat lovers! They've got enough hats to make a hat fort! But that ain't gonna help them cos I have something better, yes, BETTER THAN HATS, which is GUNS. See guns kill people - let's see you do that with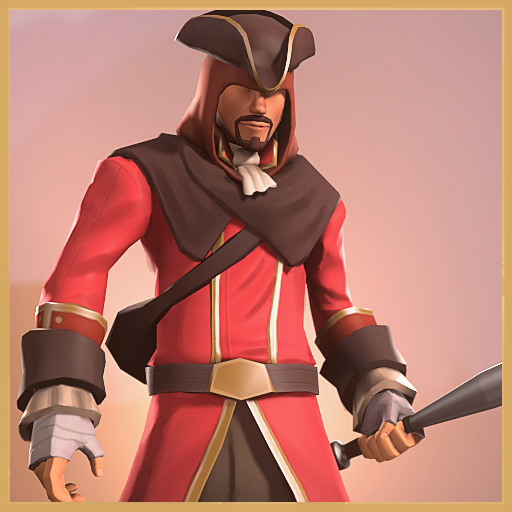 Anonymous Attire
Collection by
Merczy
A not so inconspicous outfit for Scout.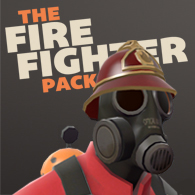 The Fire Fighter
Collection by
Orko
"Where is the fire?" HERE is the fire!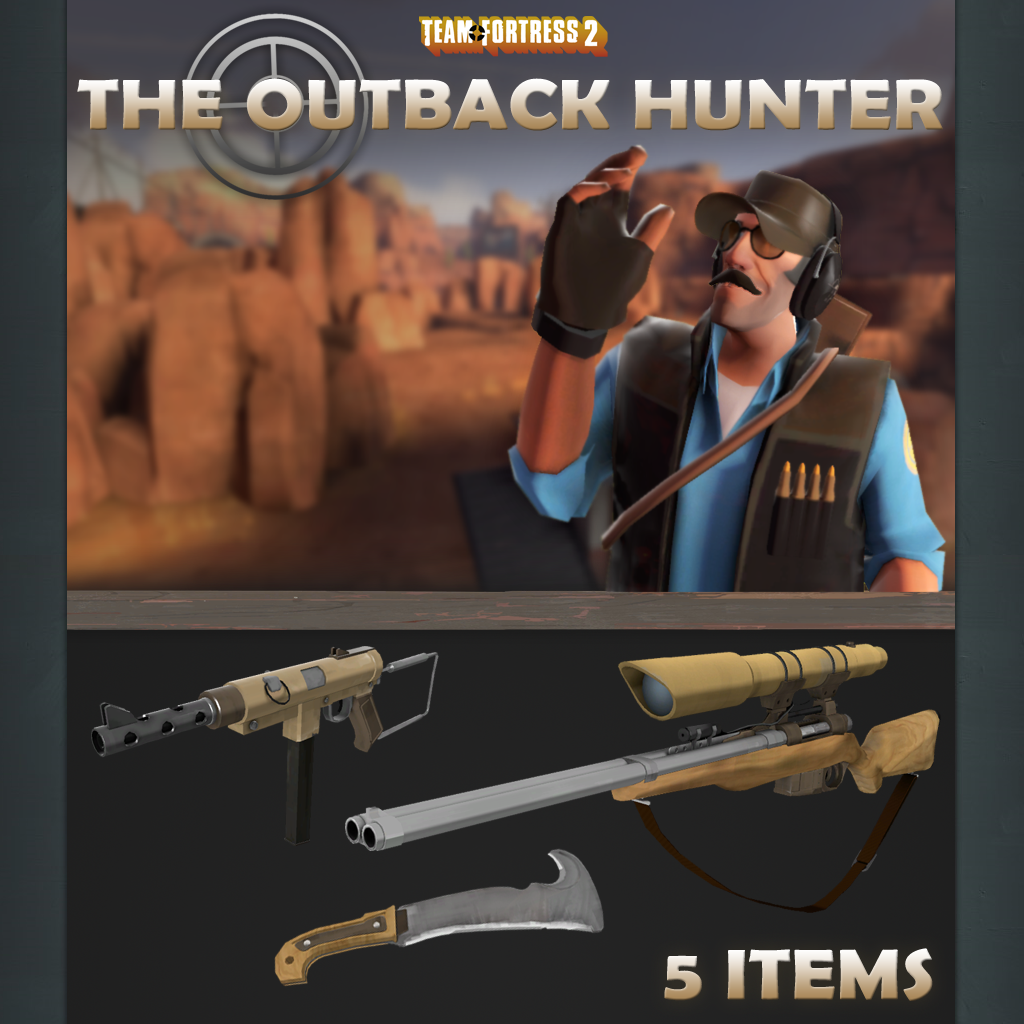 The Outback Hunter
Collection by
Ravidge
The Outback Hunter! Features 5 items: - The Double Standard Primary weapon, a double-barreled bolt action hunting rifle. - The Rat-attack-tat Secondary weapon, a SMG. - The Bushman's Mate Melee weapon, a large machete based on the "Woodman's P

Charming Rogue Spy Item Set
Collection by
Corvalho
Set of items for the spy. Top hat, shirt/tie/suit and rings.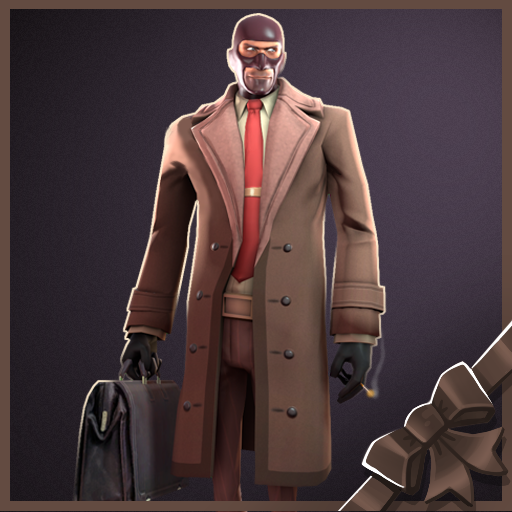 Wall Street Snob
Collection by
Ertz™
Special thanks to Doctor Aibaleet for the names!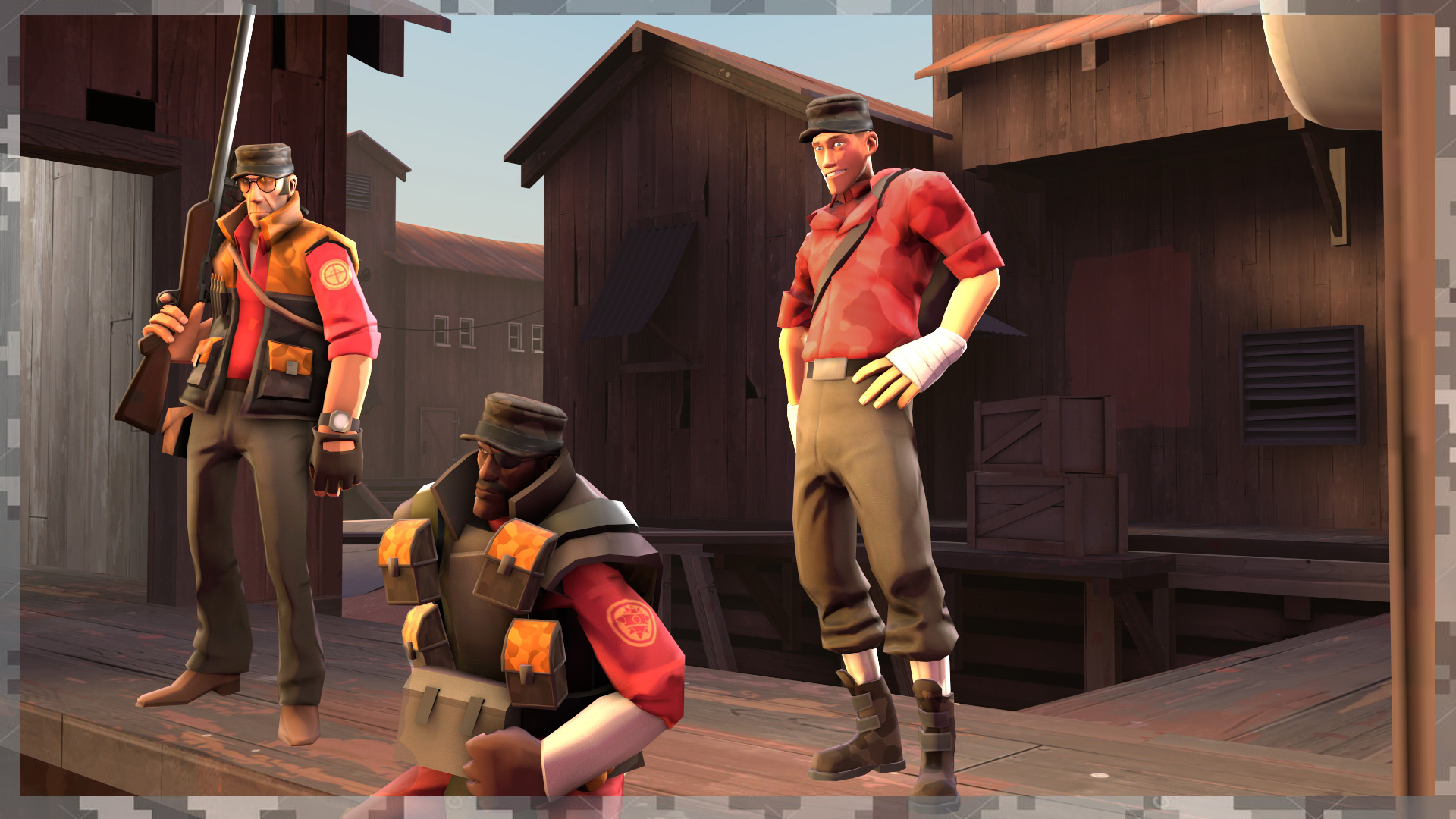 The Camo Collection
Collection by
CoBalt
For the man with nothing to hide but himself.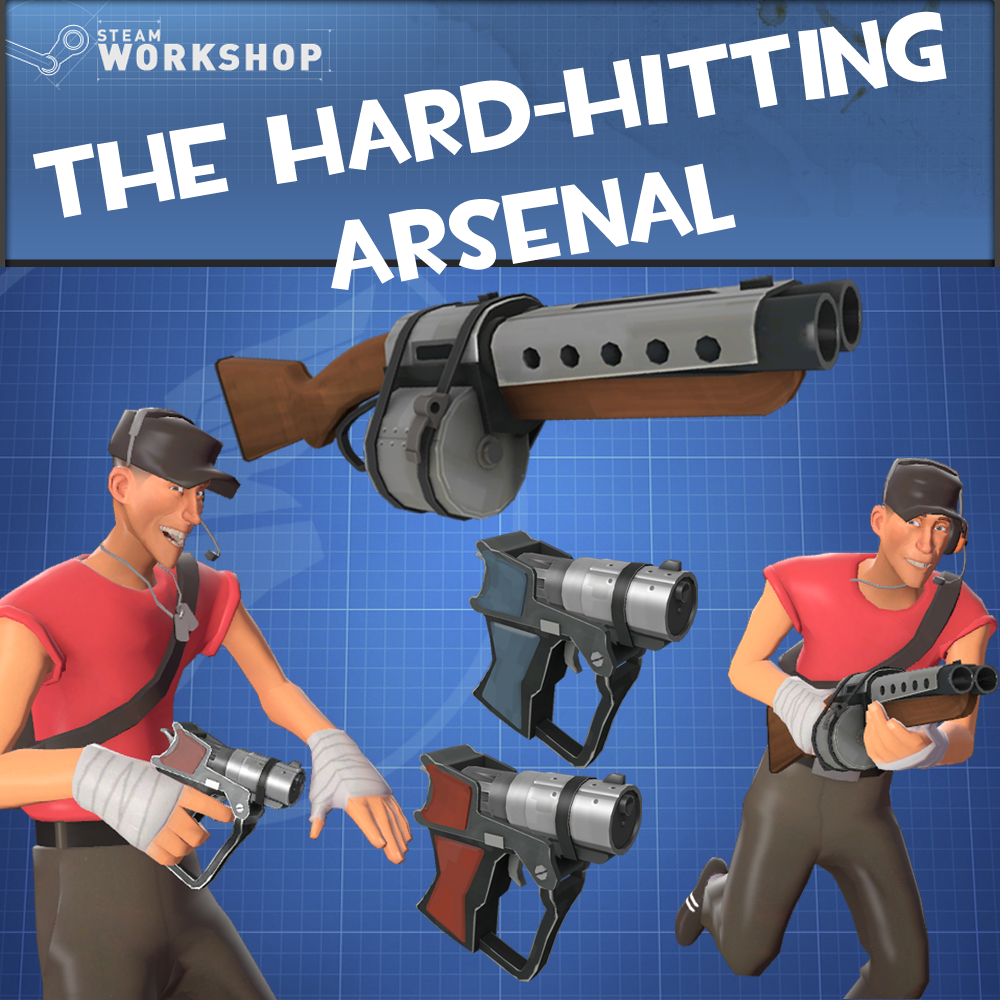 The Hard-hitting Arsenal Pack
Collection by
boomsta
A collection of a new Scattergun and Pistol for the Scout. The Scattergun by me and texture by NassimO, while the pistol is both created and texture by me. More additions will come in the future, but as for now these are the only two items.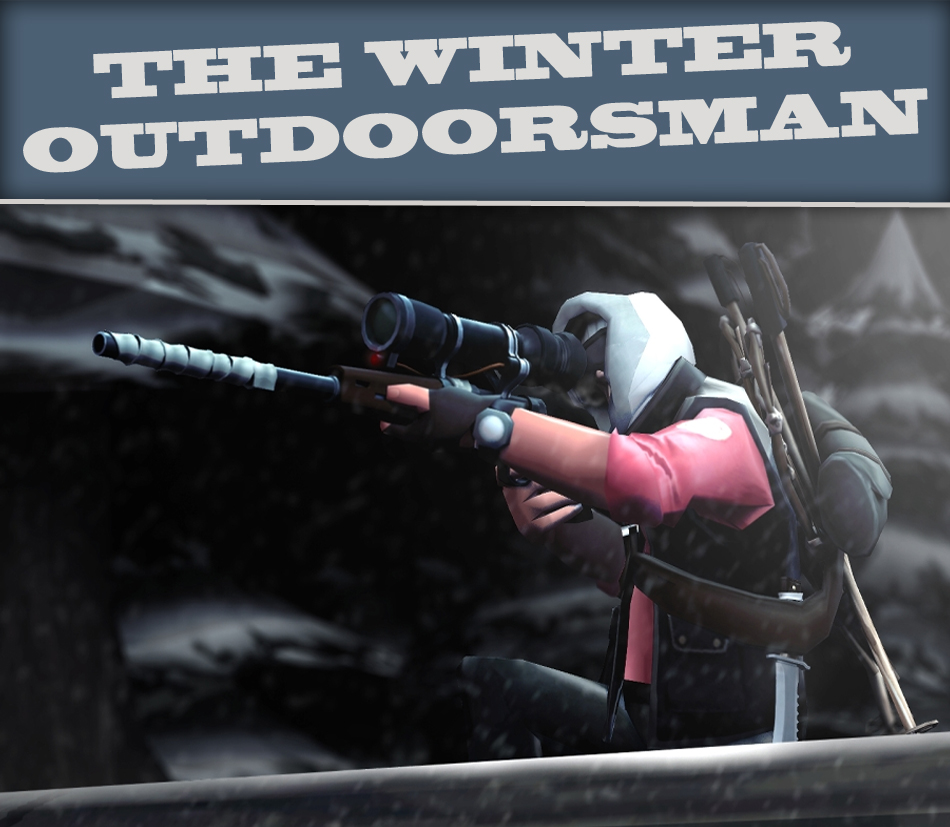 The Winter Sniper Pack
Collection by
Populus
A winter themed pack for the Sniper. Don't forget to comment, vote, favorite and post your stat ideas! :) Don't forget to check my other packs! http://steamcommunity.com/sharedfiles/filedetails/?id=71292853 :)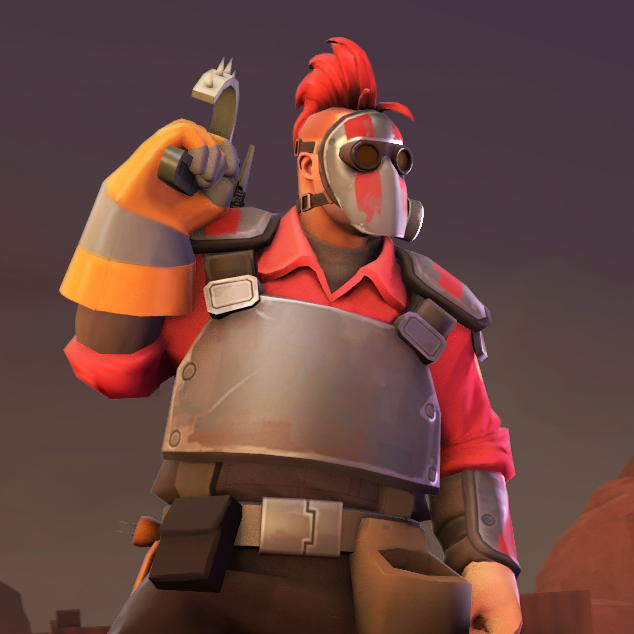 Badlands Bandit
Collection by
Sky
New Teufort Wasteland Set 4. Somtimes war, and slight radiation, changes a man...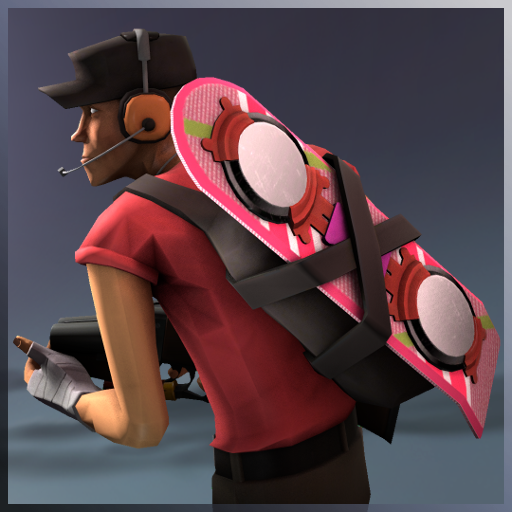 Back to the Future II
Collection by
bazooka
Items inspired by Back to the Future II.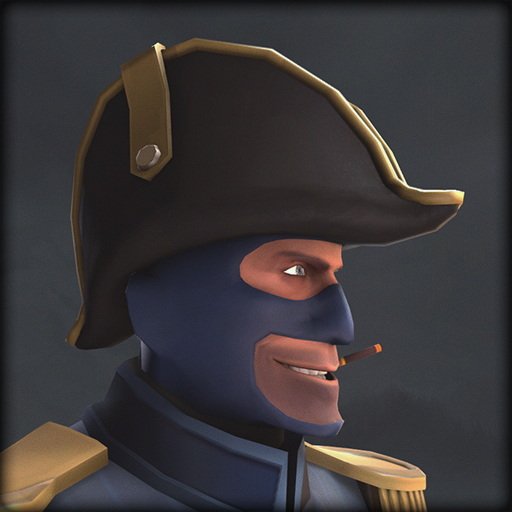 The Petty Tyrant
Collection by
NeoDement
Gear to make your Spy look like a French military general!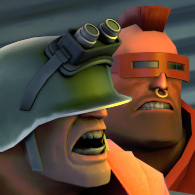 Mannhattan Menace
Collection by
RetroMike
Two of the most loyal henchman an evil mastermind could ask for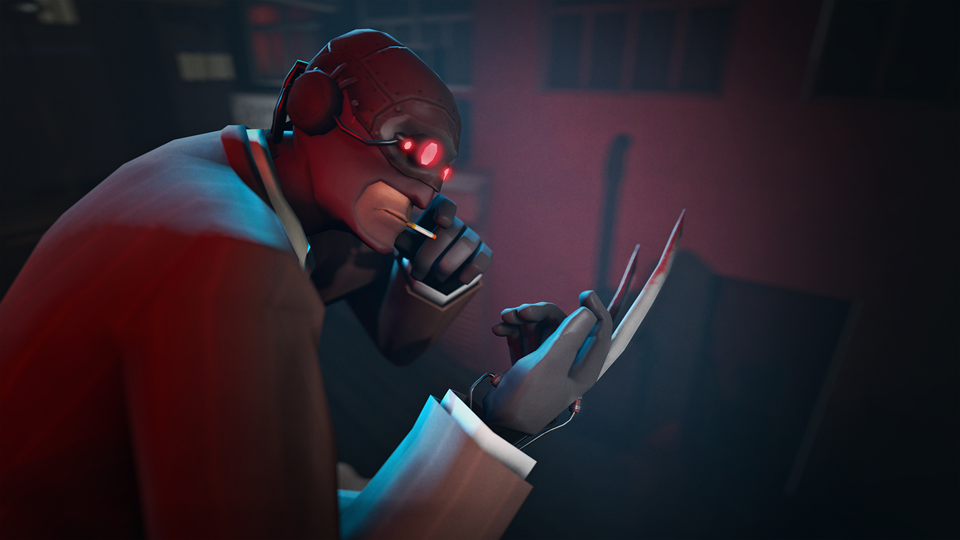 The Spyborg
Collection by
Sky
Cyborg helmet and knife combo for the Sky.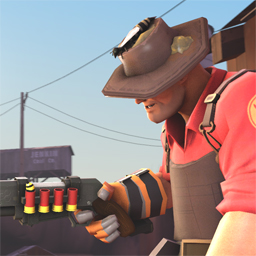 The Man from BeeCave
Collection by
nano393
These little insects had been working for generations, same as my family. Maybe it's time to join forces...

The Vampiresque Healer
Collection by
Corvalho
This is a vampire themed halloween pack for the medic inspired on the oldschool horror movies' vampires, it includes 4 items: 2 misc, 1 hat and 1 medigun.

The Nightcall Set
Collection by
SNIPA
Be the chauffuer you've always wanted...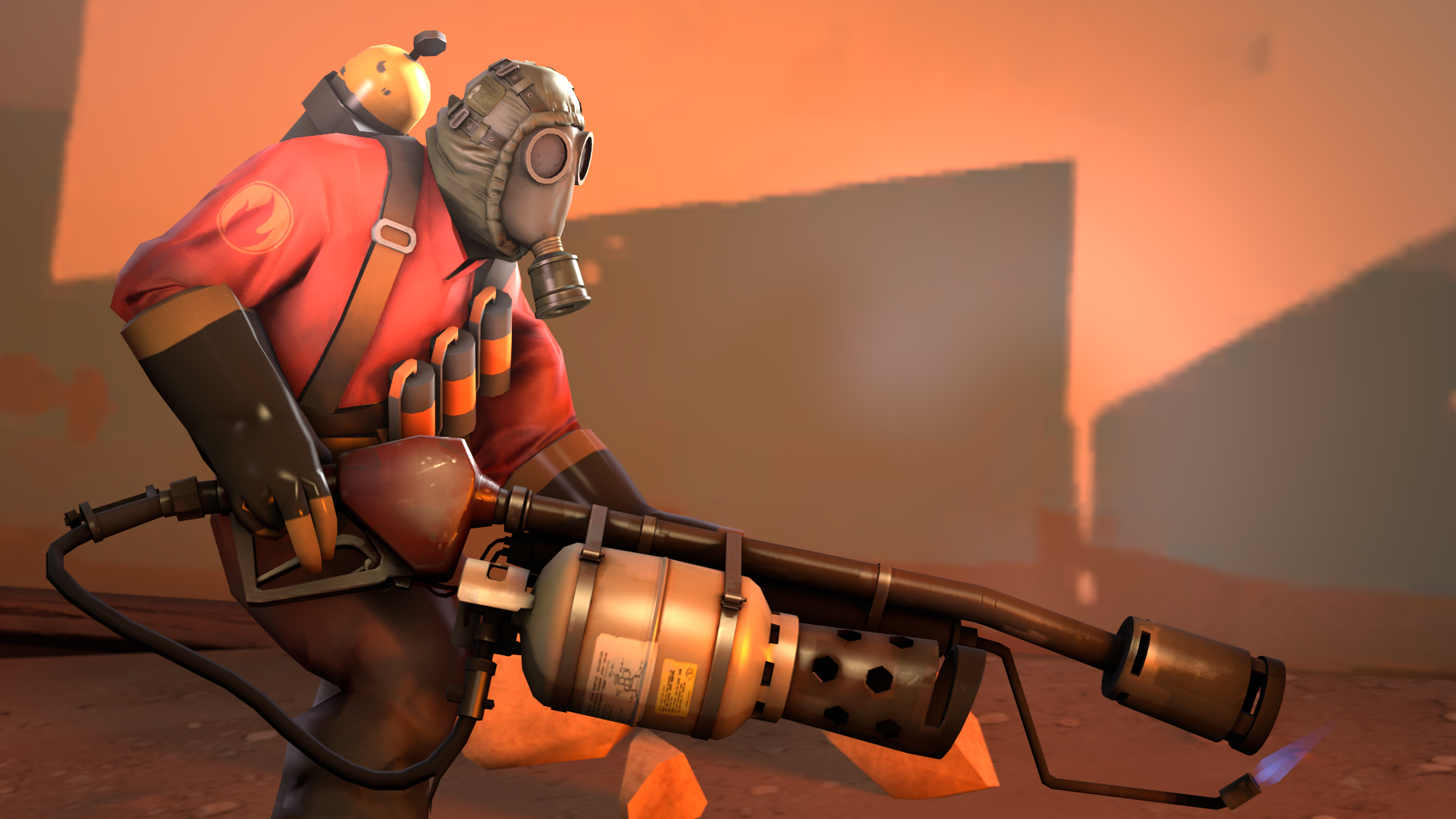 The Imminence
Collection by
VLEKᴬʳᵗꜟˢᵗ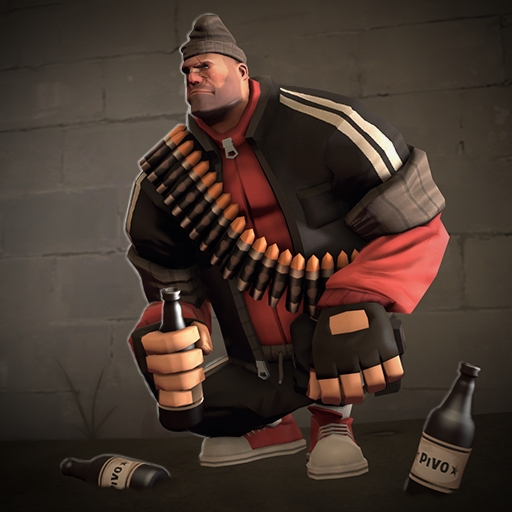 Petyan The Unbreakable
Collection by
Populus
Squatting is lifestyle!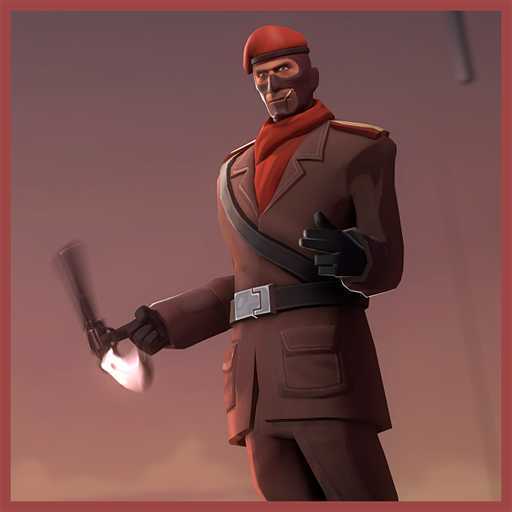 Triplecrosser's Touch
Collection by
Big Bob
"Keep your friends close, but your enemies closer" doesn't really apply when your job is betraying every single person you meet. "Keep everyone at the length of a stab motion away from you" would be a more accurate piece of advice. Models by Big Bob Te

STICKYMAN
Collection by
Svdl
Spiky fashion isn't just for bombs any more.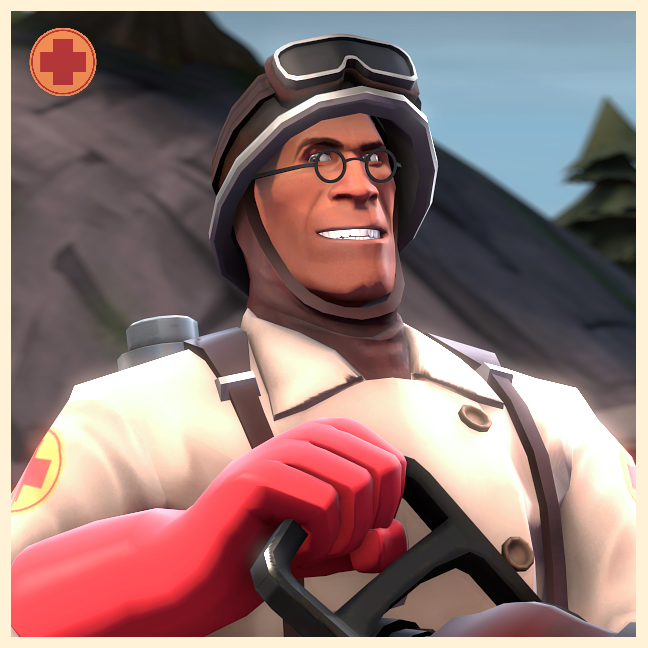 The Field Medic's Equipment
Collection by
boomsta
A set of a few items I made! Check em out and rate em up!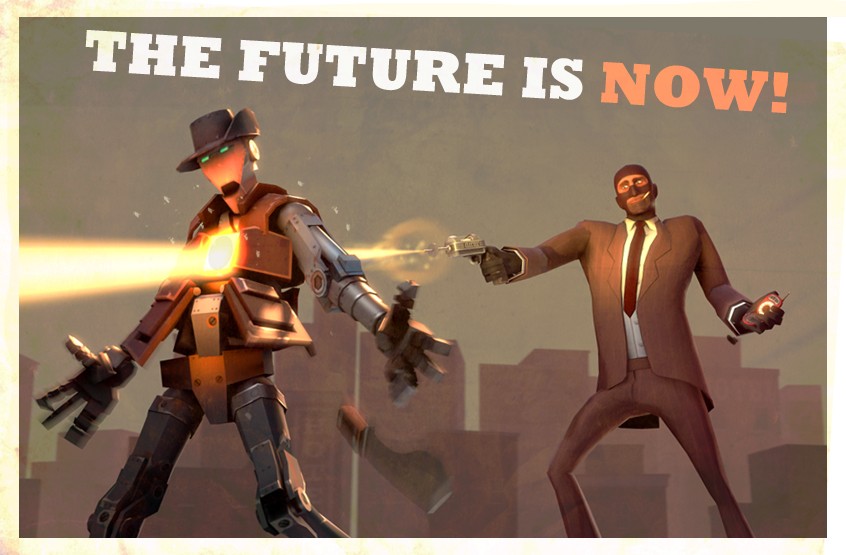 Retro Futuristic Spy Set
Collection by
Circle Pipe
Are you ready for that promised future?

The Light Commando
Collection by
Ducksink
become a commando!