Showing 361-390 of 10,462 entries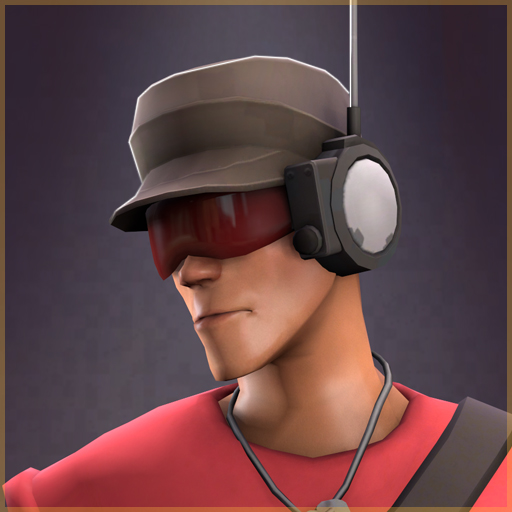 Serious Reconnaissance
Collection by
Svdl
Scout is the most dedicated of all professionals.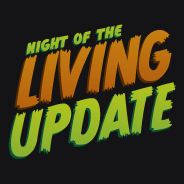 Night of the Living Update
Collection by
Mnemosynaut
Night of the Living Update: http://halloween.tf2mods.net/2011.php Wiki Page: http://wiki.teamfortress.com/wiki/Night_of_the_Living_Update Group Page: http://steamcommunity.com/groups/nightofthelivingupdate The Night of the Living Update was a massiv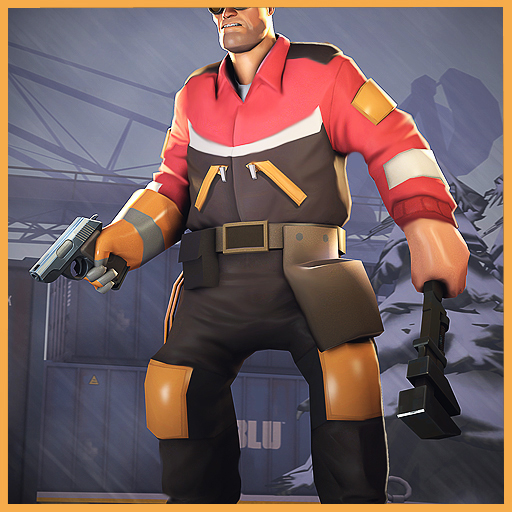 Arctic Engineering
Collection by
Populus
Comfy and Deadly at temperatures below 273.16 Kelvin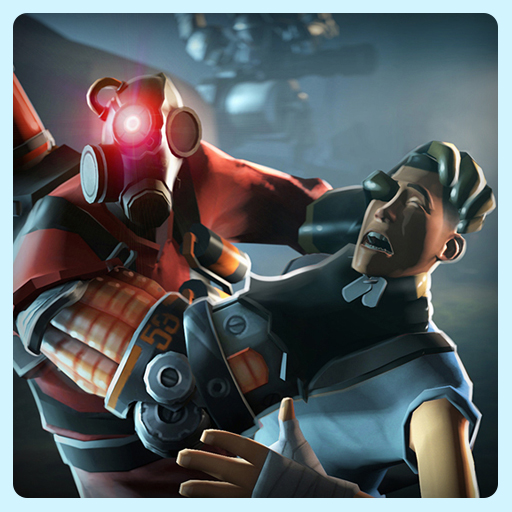 The Automated Abnormality
Collection by
Ryan
Credits: - <<GT500>> Jack-O-Zeeba : Models - Br▲ins : Textures/Promos - ѼHalloween Themed NameѼGibbly : Concepting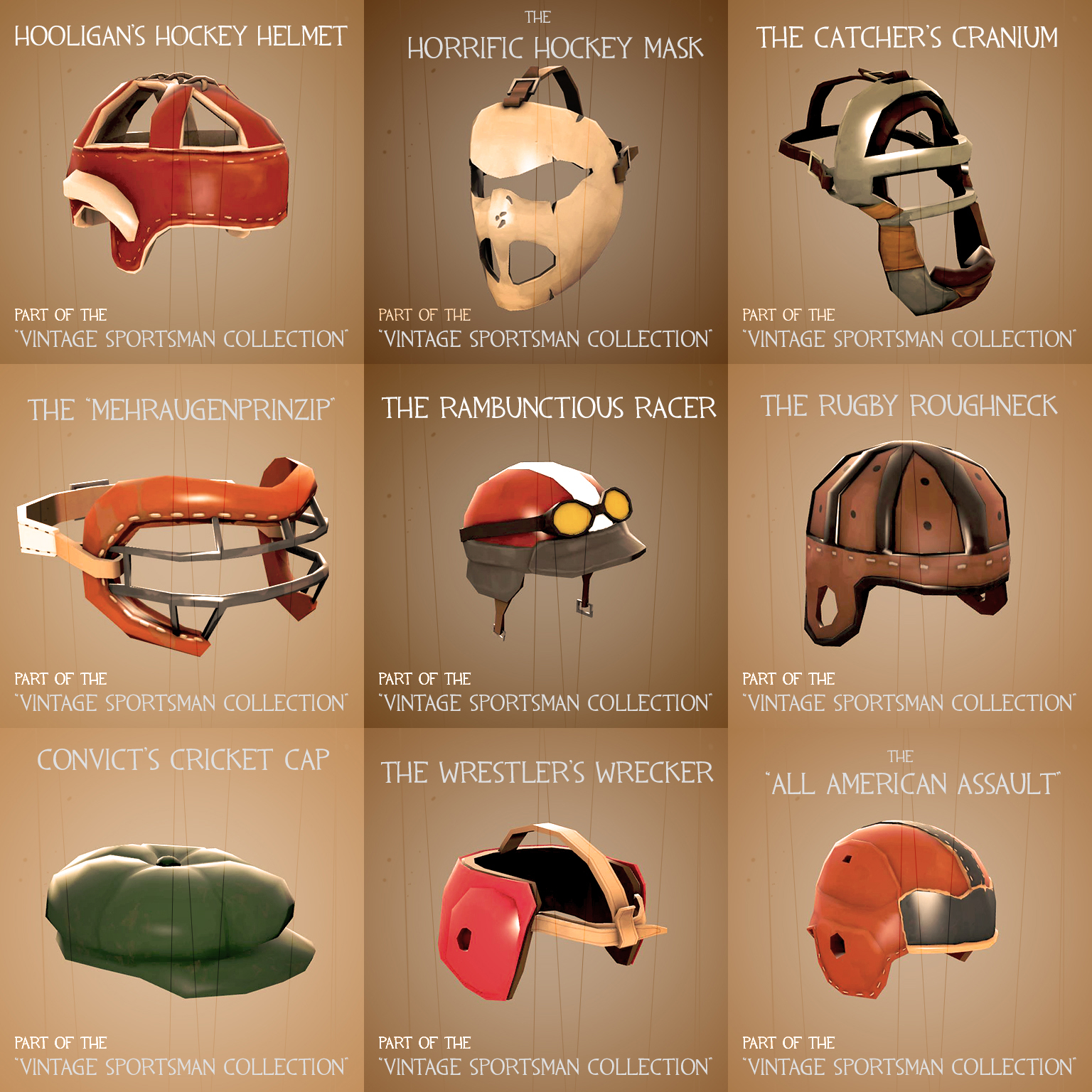 The Vintage Sportsman Collection
Collection by
runglance
The vintage sports era, when men were men. Take a stroll down memory lane and equip yourselves with some of the oldest in sporting technology.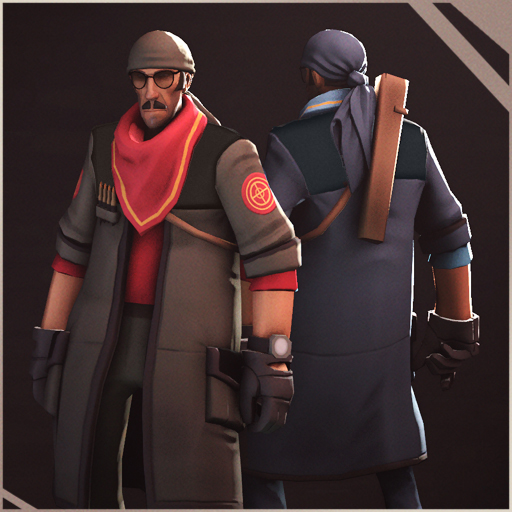 The Professional Standard
Collection by
Sexy Robot
A lot of loyalty for a hired gun.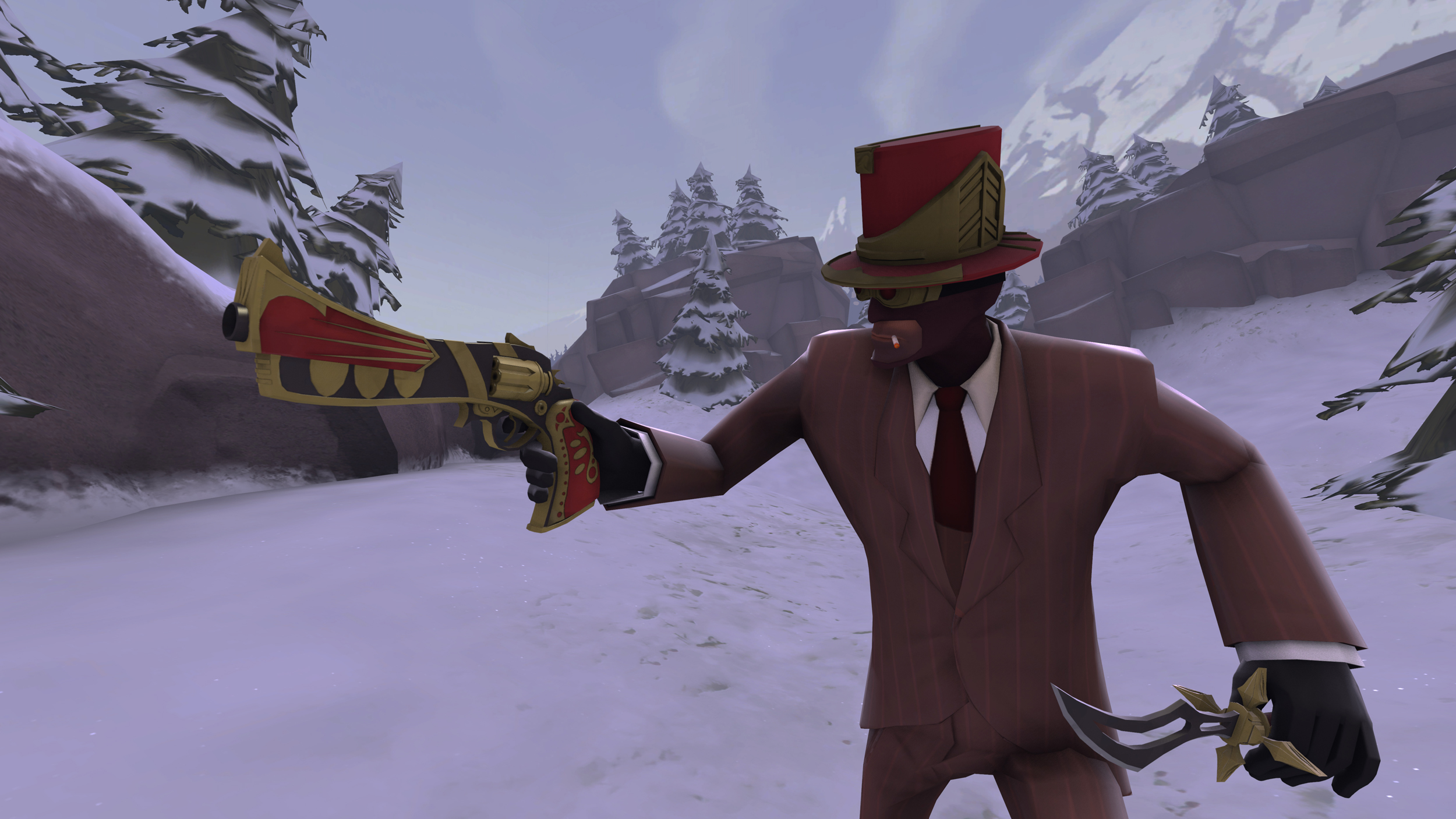 Deco The Halls (Spy Winter Set)
Collection by
Radical Vewi
This is an Art Deco set for the spy, consisting of a hat, revolver, and knife. It has been submitted for Smissmas 2013.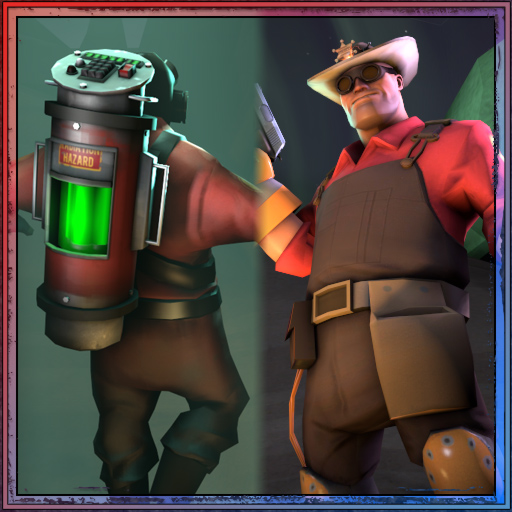 TF2 Spaceworthy Extravaganza
Collection by
E-Arkham
A collection of space-themed items for TF2. Holograms galore! Space alien abduction implied!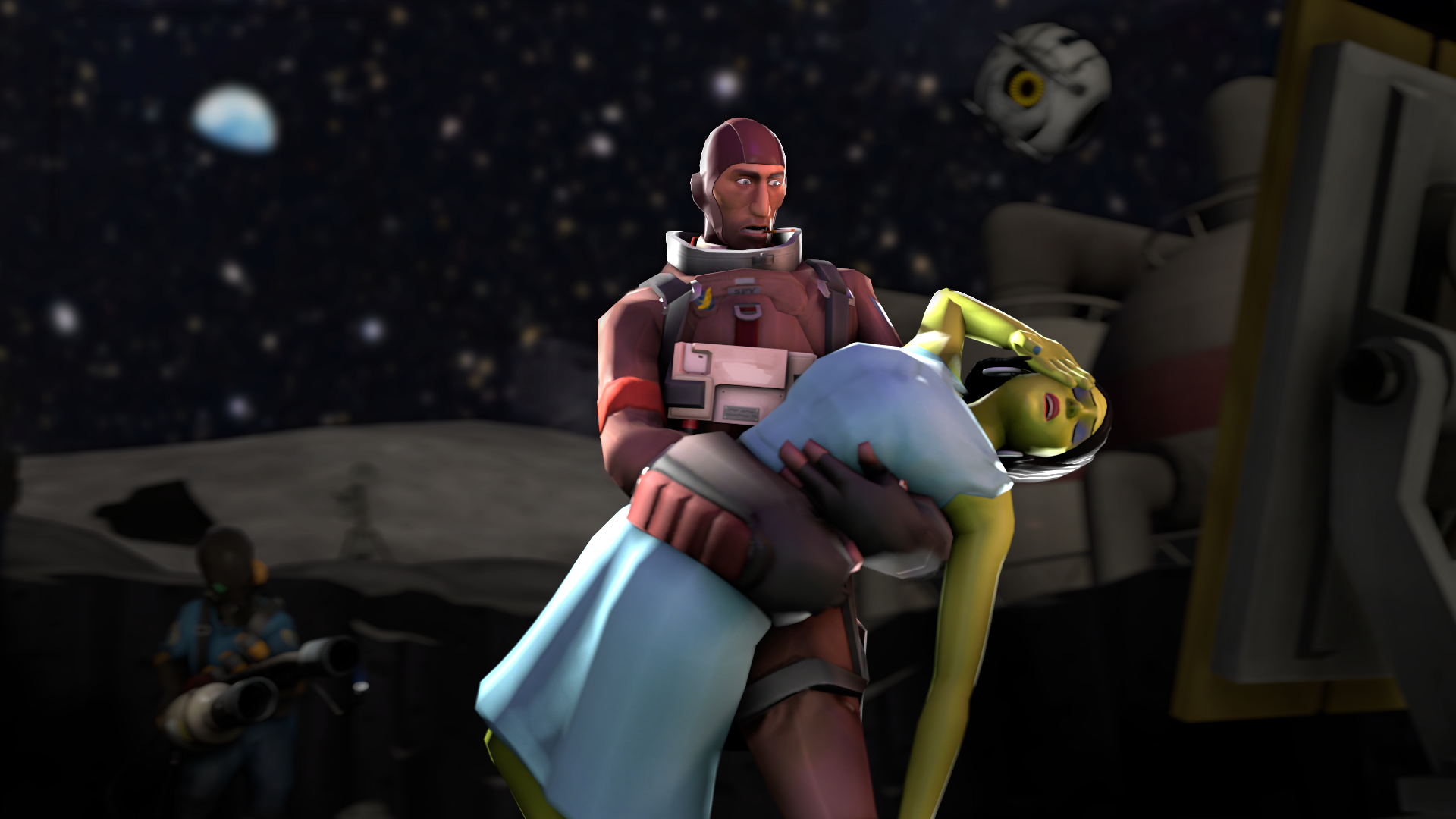 Majeur Tom
Collection by
Pumpkin Piebaleet
Spy Space Suit for staving spicy unspayed spouses with a spike at a scathing pace while staying in one place.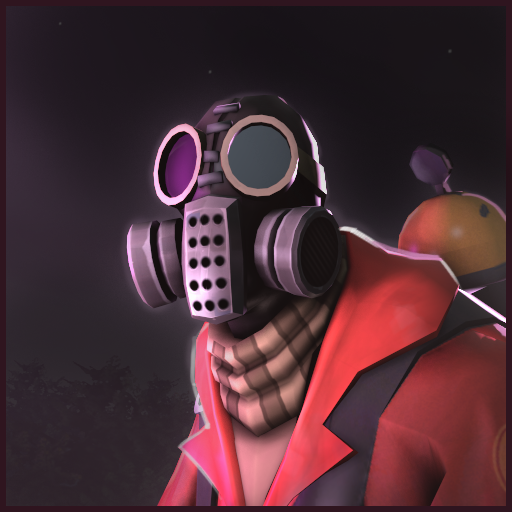 The Proper Psycho
Collection by
Ertz™
pyro head and coat Lets turn back the clock and revisit the past with the Proper Psycho set! you can now revisit the generic yet stylish appearance of a psychopath from the late 60's-early 70's horror flicks! wear a stylish mask, and wear a turtle nec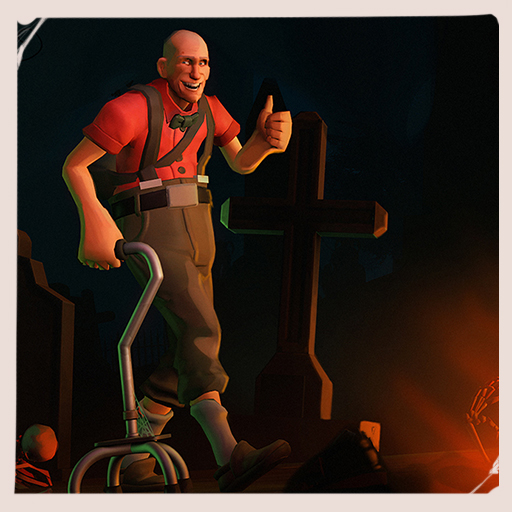 The Curious Case of Benjamin Bonkin'
Collection by
Sparkwire
Live fast, die old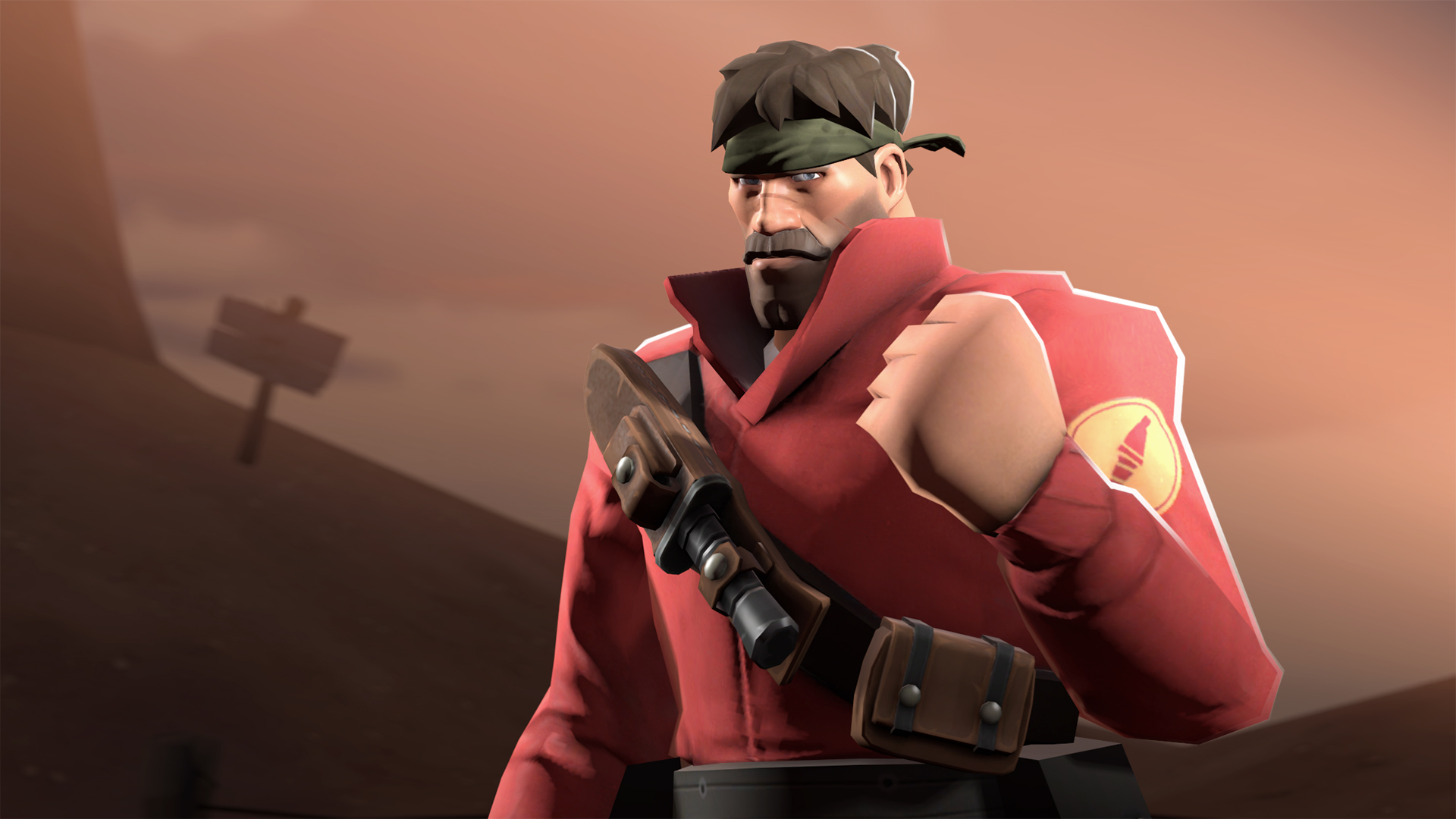 Mann of War
Collection by
donhonk
These items will make your soldier all of the following. -More Badass -More Handsome -More Bearded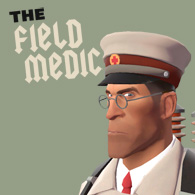 The Field Medic
Collection by
Orko
Who is the Mann that heals his comrades, shoots enemies with syringes, saw bones in the battlefields? Wer ist der Mann der alles kann? He is... the Field Medic!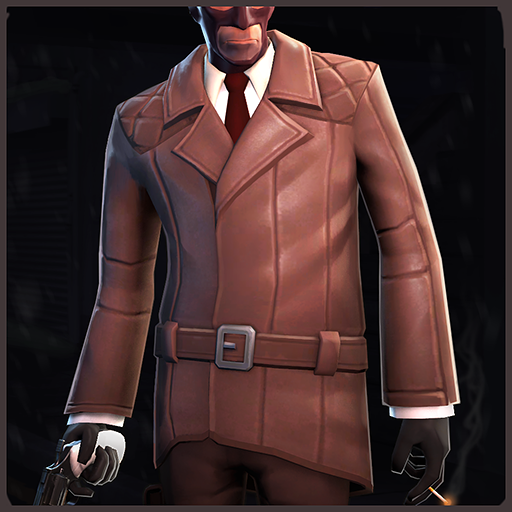 Downtown Sleuth
Collection by
Sky
Leather Coat, Leather Pants and scarf + Soul Patch combo for spy.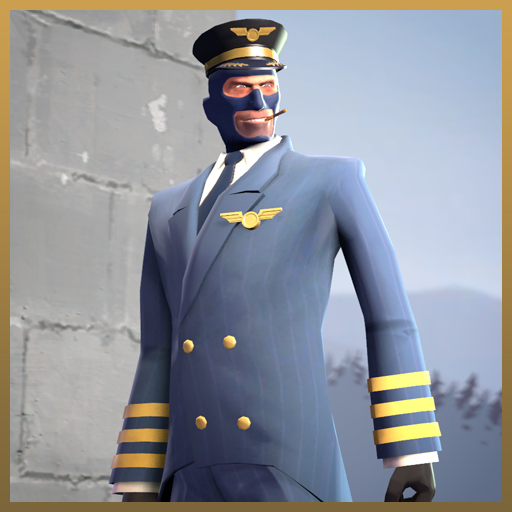 The Unlicensed Pilot
Collection by
Segab
A set based on plane pilots' uniforms.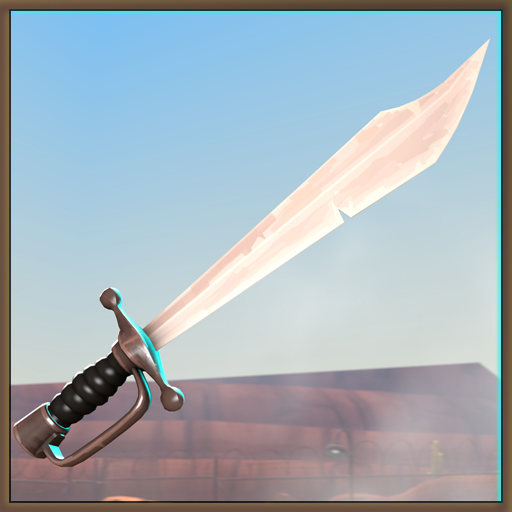 Swashbuckler
Collection by
Constructor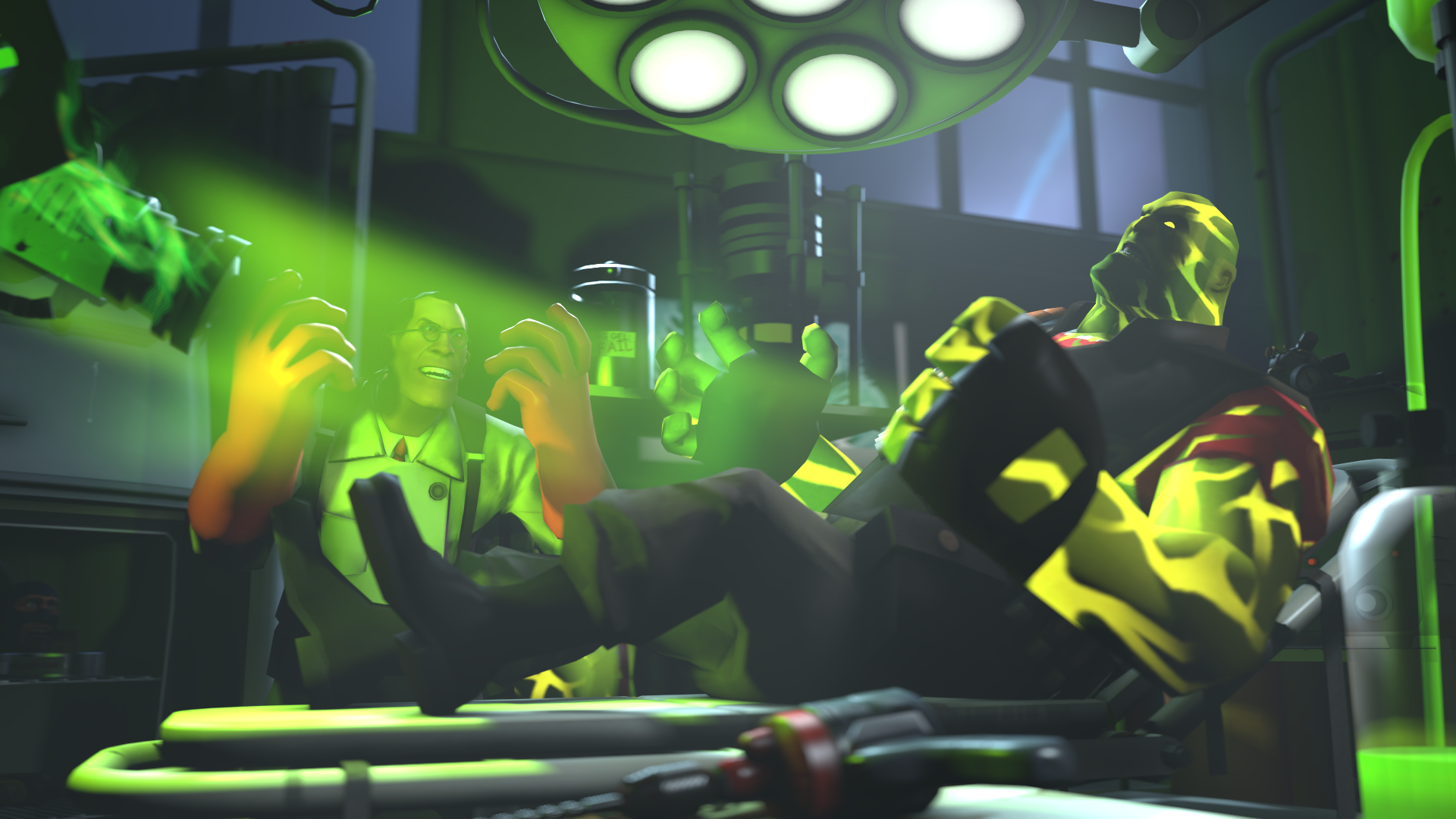 Ze Experiment
Collection by
ToxicWeasel
Results of that medicine were... unexpected!..... RRRRUN!!!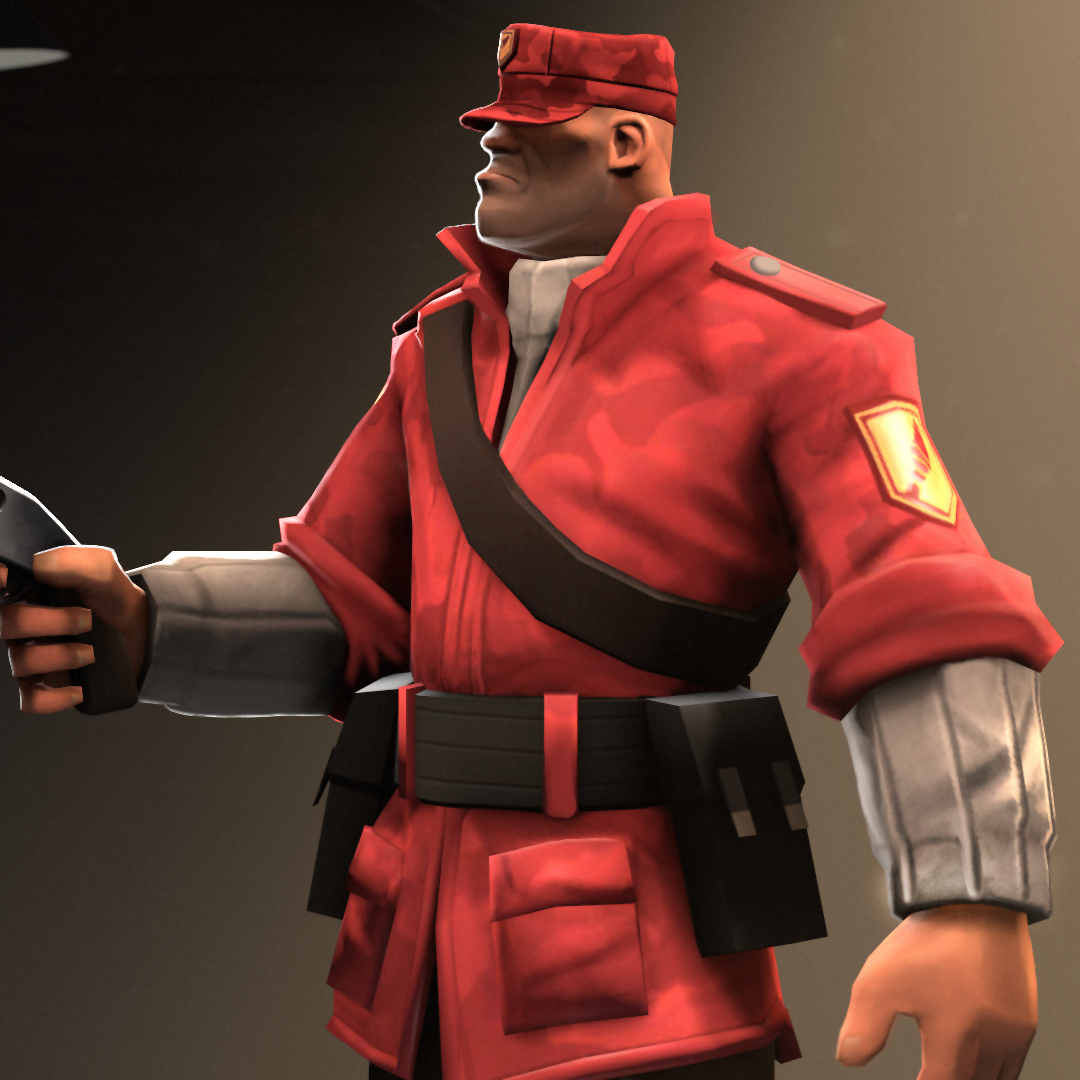 Undistinguished Mercenary
Collection by
JPRAS
Camo jacket and cap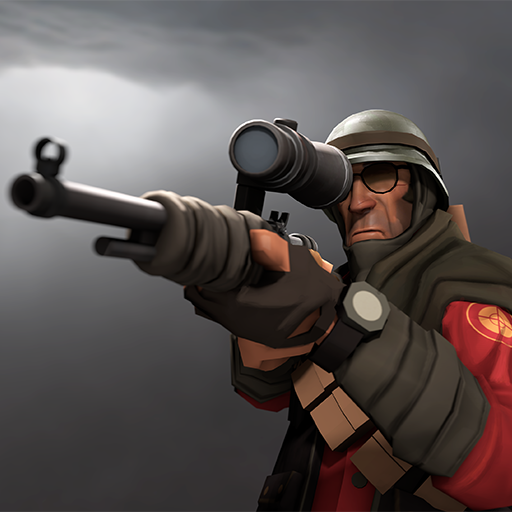 The Bushman's Essentials
Collection by
boomsta
some neat stuff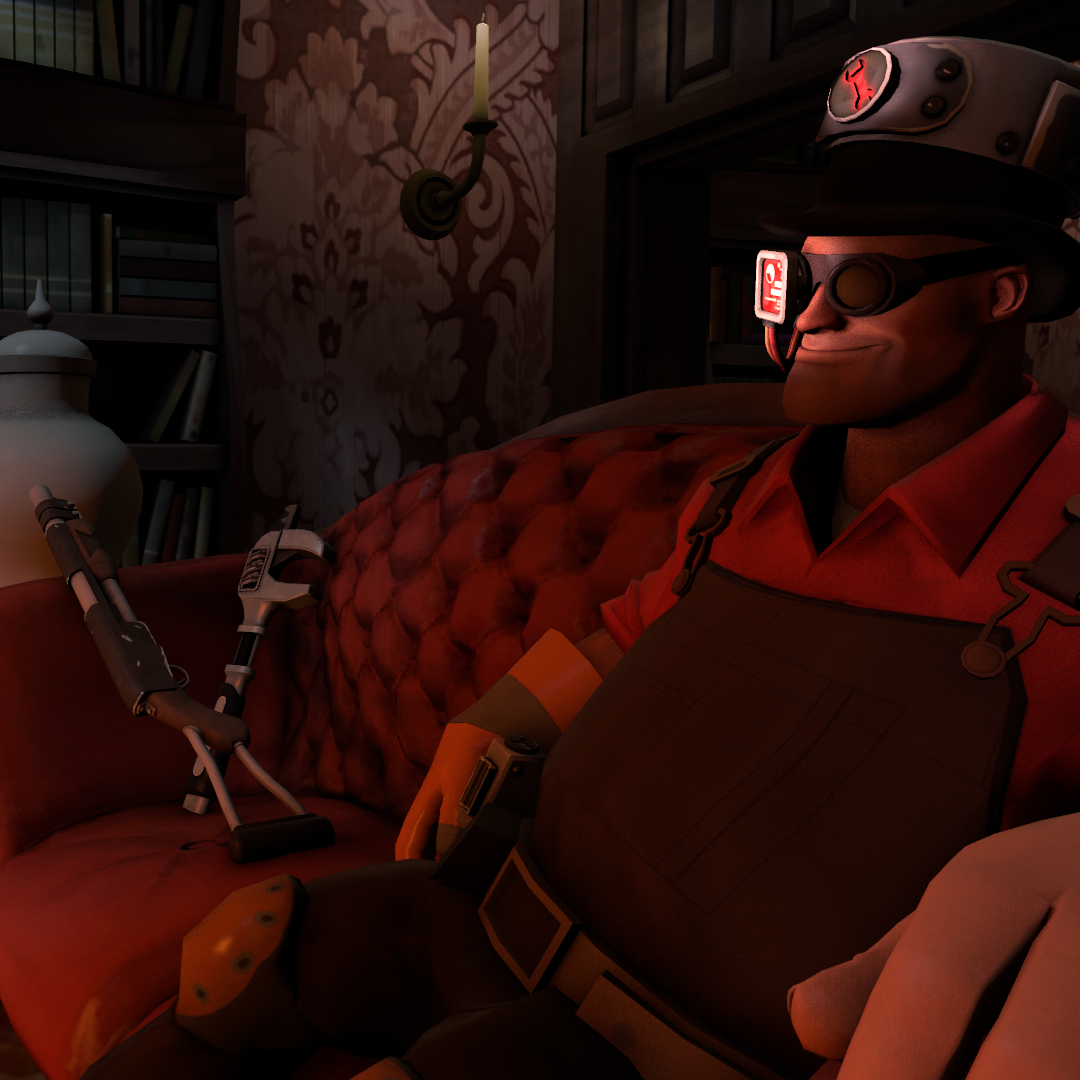 The Sophisticated Scientist Pack
Collection by
Ion the M .ep
The Sophisticated Scientist is a collection of the finest Hat, monocle and assorted weapons combo any engineer with an over active desire for war wants to have on his head/shoot with his hands/use as a bottle opener. The pack consists of 5 items: (Hat)

Quantum of Silence
Collection by
SNIPA
Download the mod for The Secret Service (Knife): http://tf2mods.net/mod.php?id=620 Download the mod for Dr. No (Hat, Toupee): http://tf2mods.net/mod.php?id=621 Download the mod for License to Kill (Revolver): http://tf2mods.net/mod.php?id=622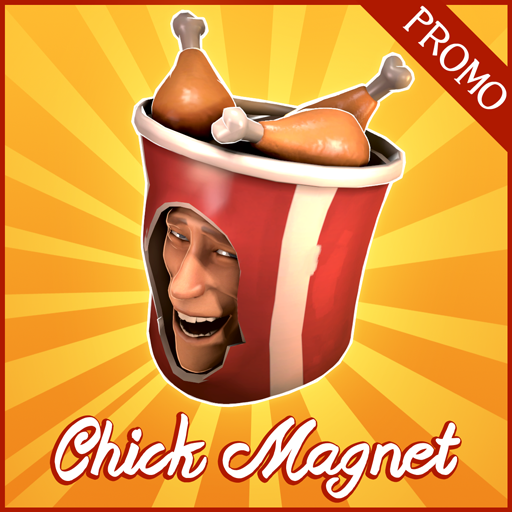 Heartsman and IF's TF2 merchandise collection
Collection by
>>--The Heartsman--->
A collection of our merchandise and linked promotional items submitted to the TF2 competition.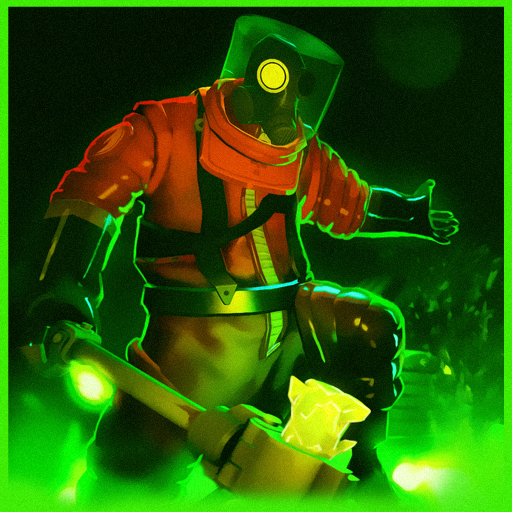 The Nuclear Horror
Collection by
Ryan
You can duck and cover but you can't escape the Nuclear Horror.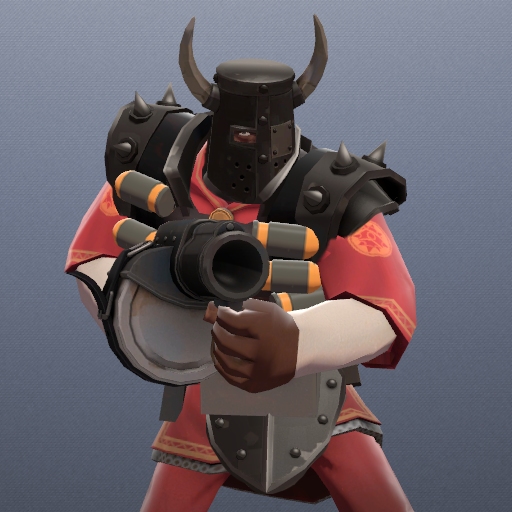 Dark Age of Demolition
Collection by
Svdl
Who says a knight needs a sword and a shield?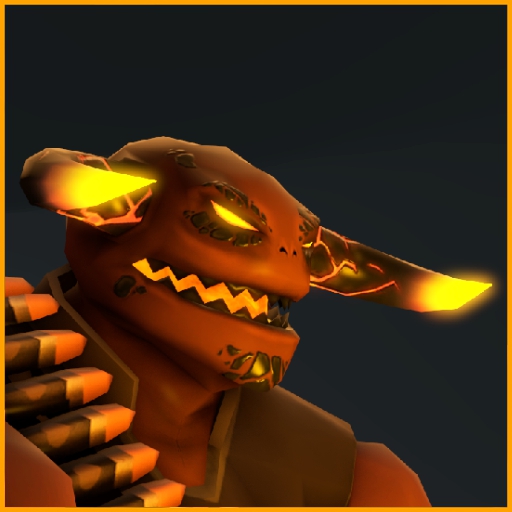 Chernobog's Countenance
Collection by
RetroMike
"I'm coming for you!" Unleash your inner demon and send the other team screaming to a fiery oblivion.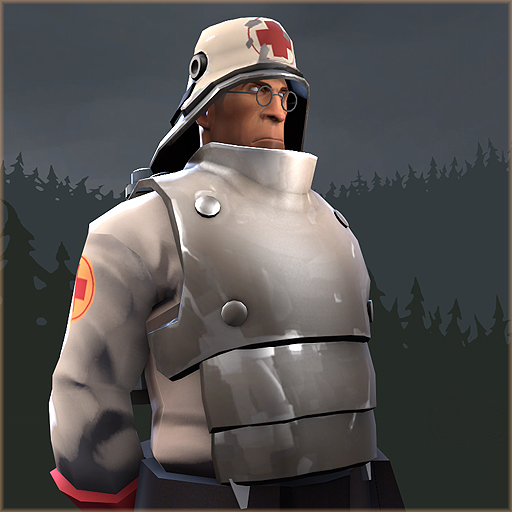 The Stuttgart Stormtrooper
Collection by
Svdl
Two vaguely first world war era items for the Medic.

The Light Commando
Collection by
Ducksink
become a commando!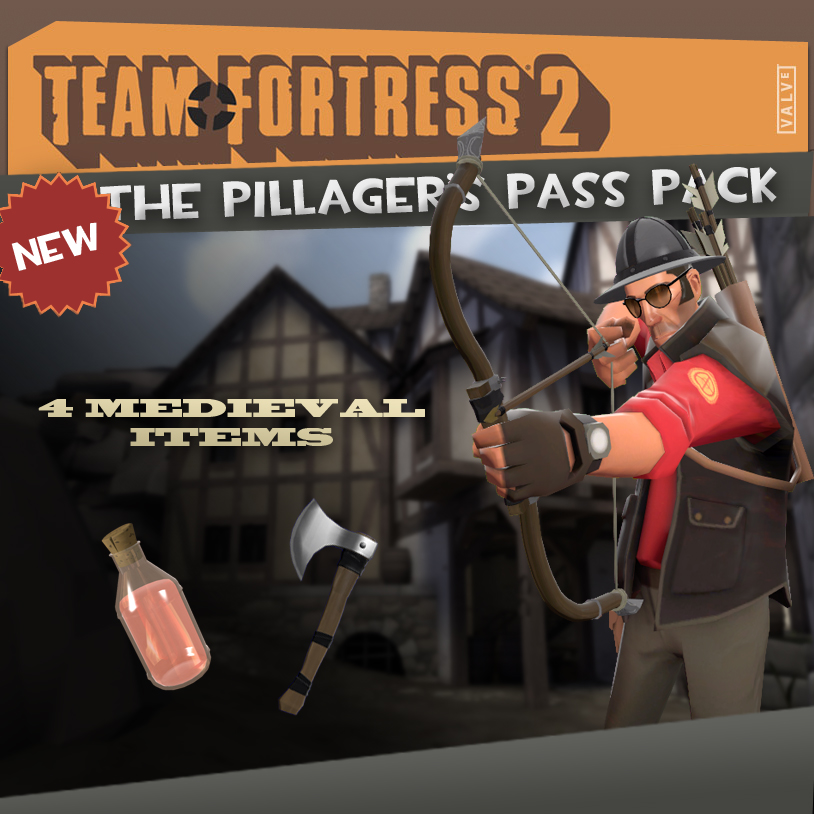 The Pillager's Pass Pack
Collection by
HellJumper
This is a collection of 4 models I made for the community medieval update. It features a bow/arrow, a guardesque helmet, a mysterious team-colored potion, and a simple but sleek hatchet.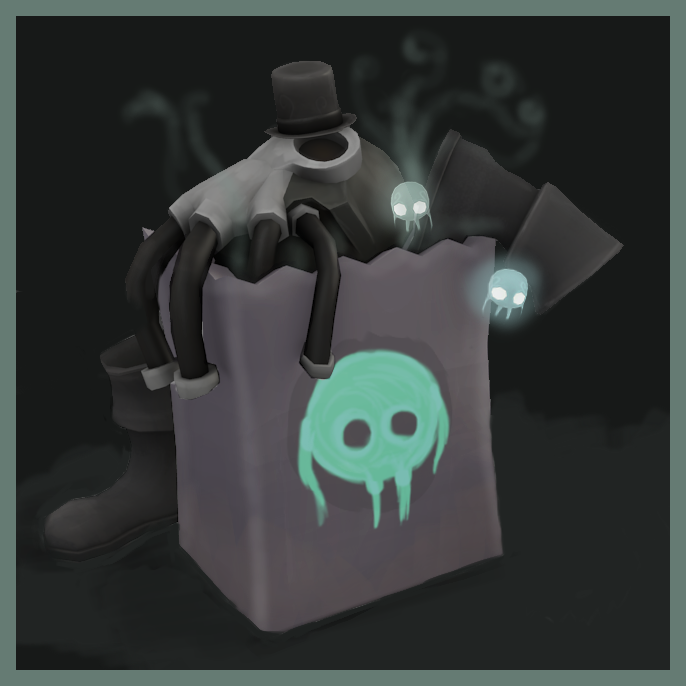 Sky's Halloween Goody Bag
Collection by
Sky
Floating pets, pyro heads and all class hats, oh my! And some other stuff. All the halloween items I've contributed and worked on with others for 2013. More items will be added as they're published to the workshop.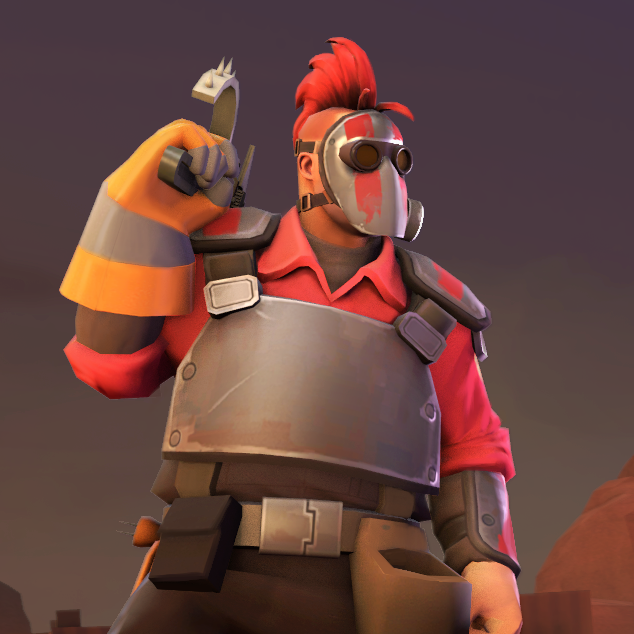 Badlands Bandit
Collection by
Sky
New Teufort Wasteland Set 4. Somtimes war, and slight radiation, changes a man...