Showing 361-390 of 10,953 entries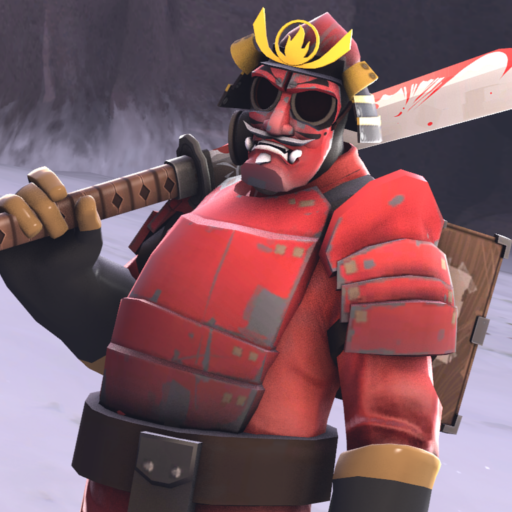 The Honorable Arsonist
Collection by
Merczy
A warrior stands, Not a flicker of mercy, Blazing is his ire. Special thanks to Agent Phaser Rave for the Haiku!

The Lunar Looter
Collection by
Sky
Found in a derelict lunar spaceship containing lots of stahlhelms, body armor, machine guns and propaganda..... and no means of producing food or oxygen.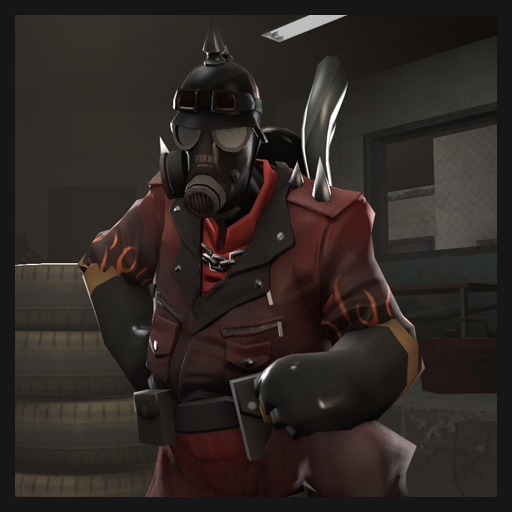 Sons of Arsonry
Collection by
Corvalho
A biker themed set of items for the Pyro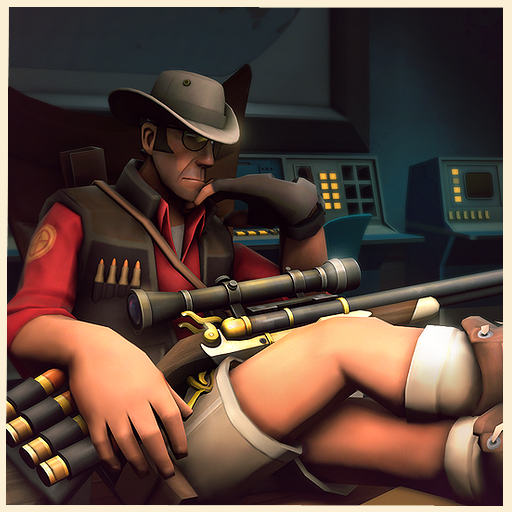 The Savannah Sniper Set
Collection by
Chemical Alia
A collection of trophies the Sniper has earned during his travels.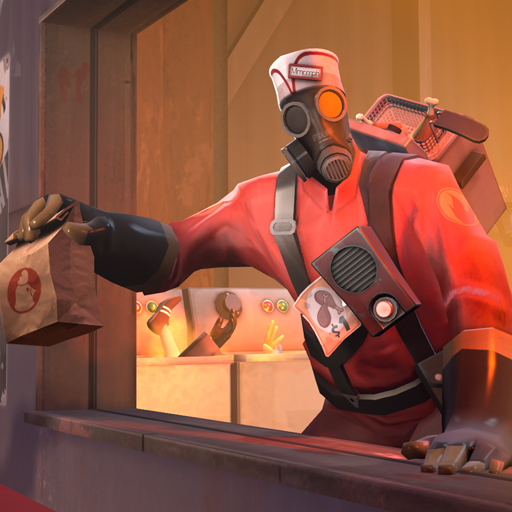 The Fast Food Freak
Collection by
ToxicWeasel
Seriously! it tastes just like chicken!...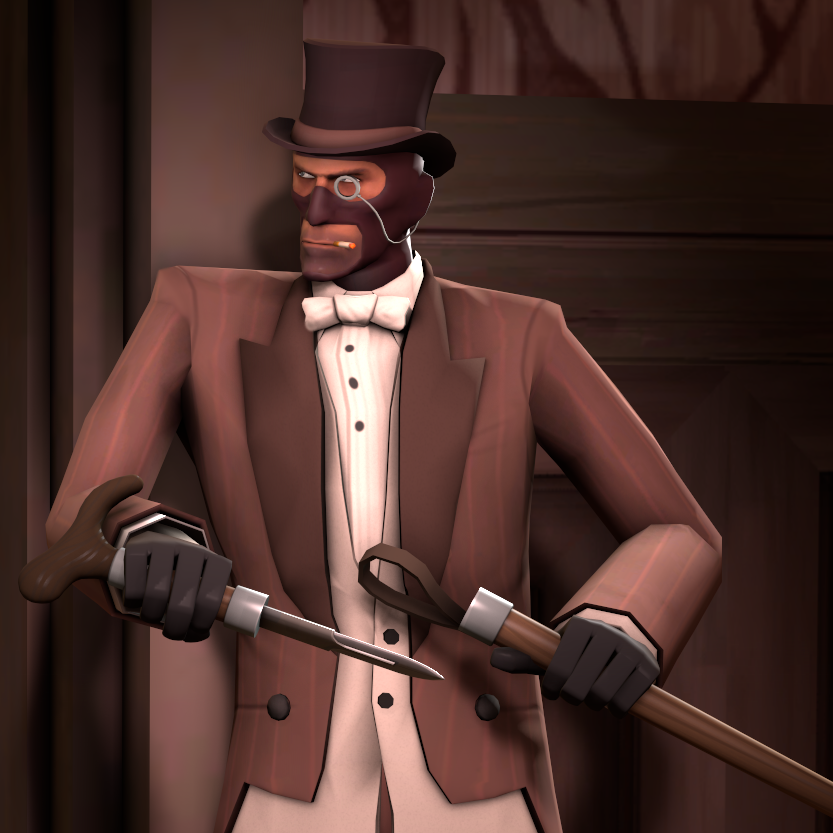 The Knife of the Prom
Collection by
Bapaul

Simpleton's Supplies
Collection by
Colteh
some epic soldier stuff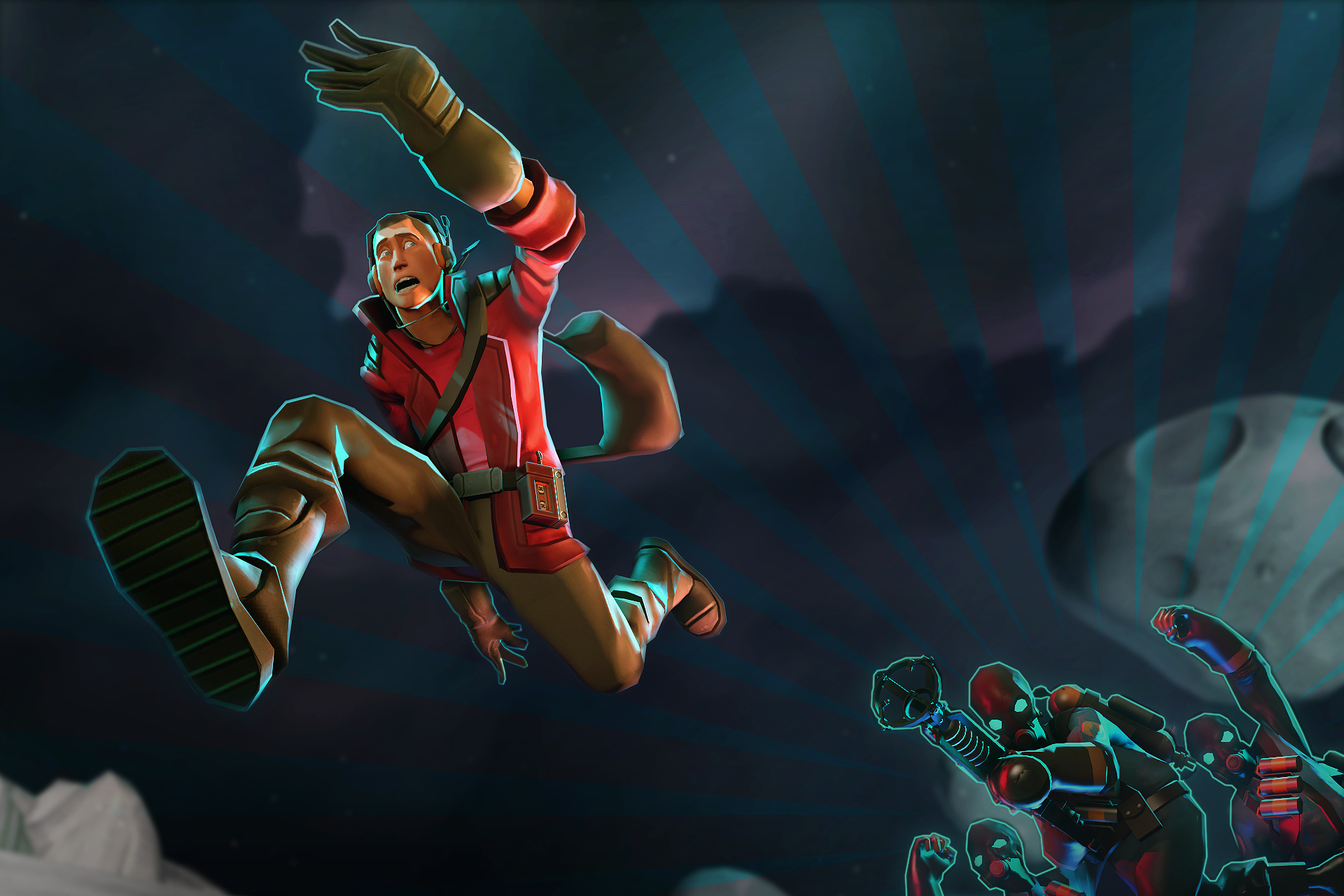 Intergalactic Outlaw
Collection by
donhonk
Appealing apparel for the well worn space cowboy!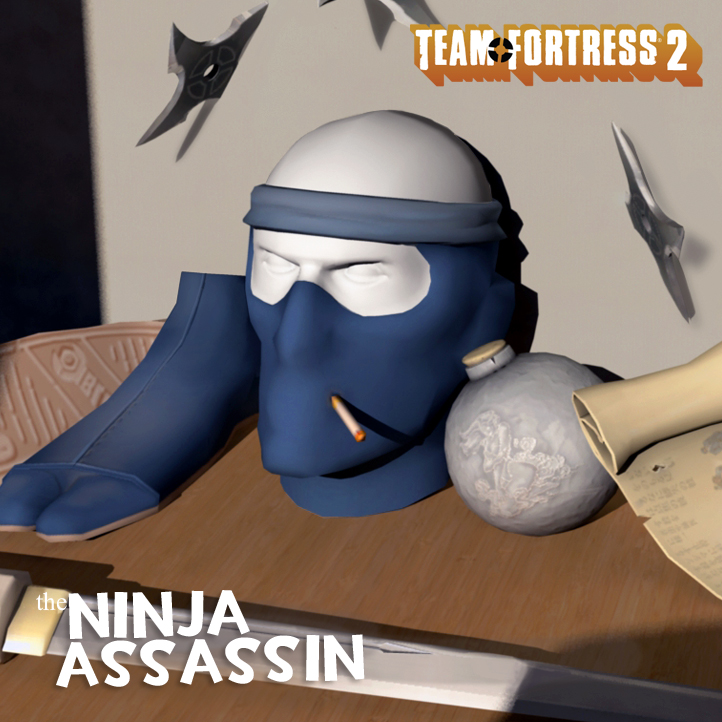 Spy Ninja Assassin
Collection by
* ReznorsRage *
Introducing The Spy's Ninja Assassin Pack. After many years of training in the Art of ninjitsu, the Spy's sensi gifted him a set of handcrafted tools, weapons and apparel as a way of saying "You have out grown my teachings, please don't kill me". Items in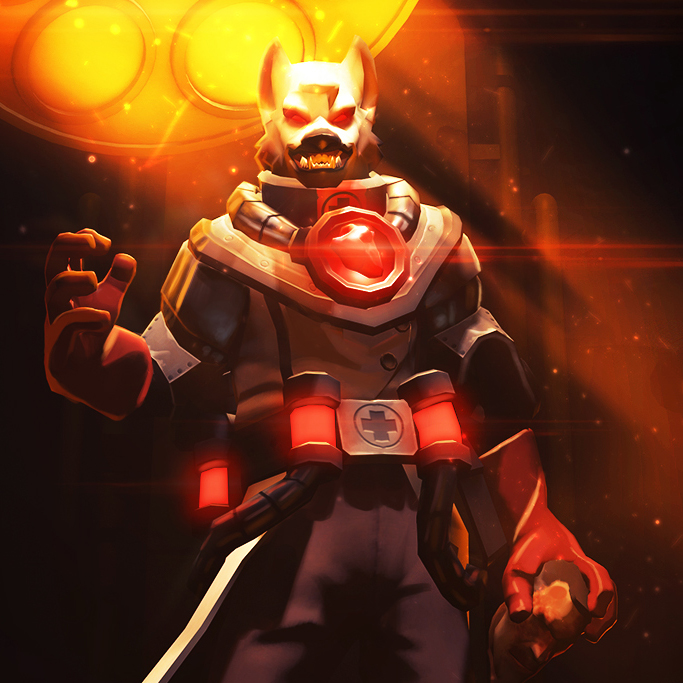 Canis Ex Machina
Collection by
Sparkwire
Release the hound.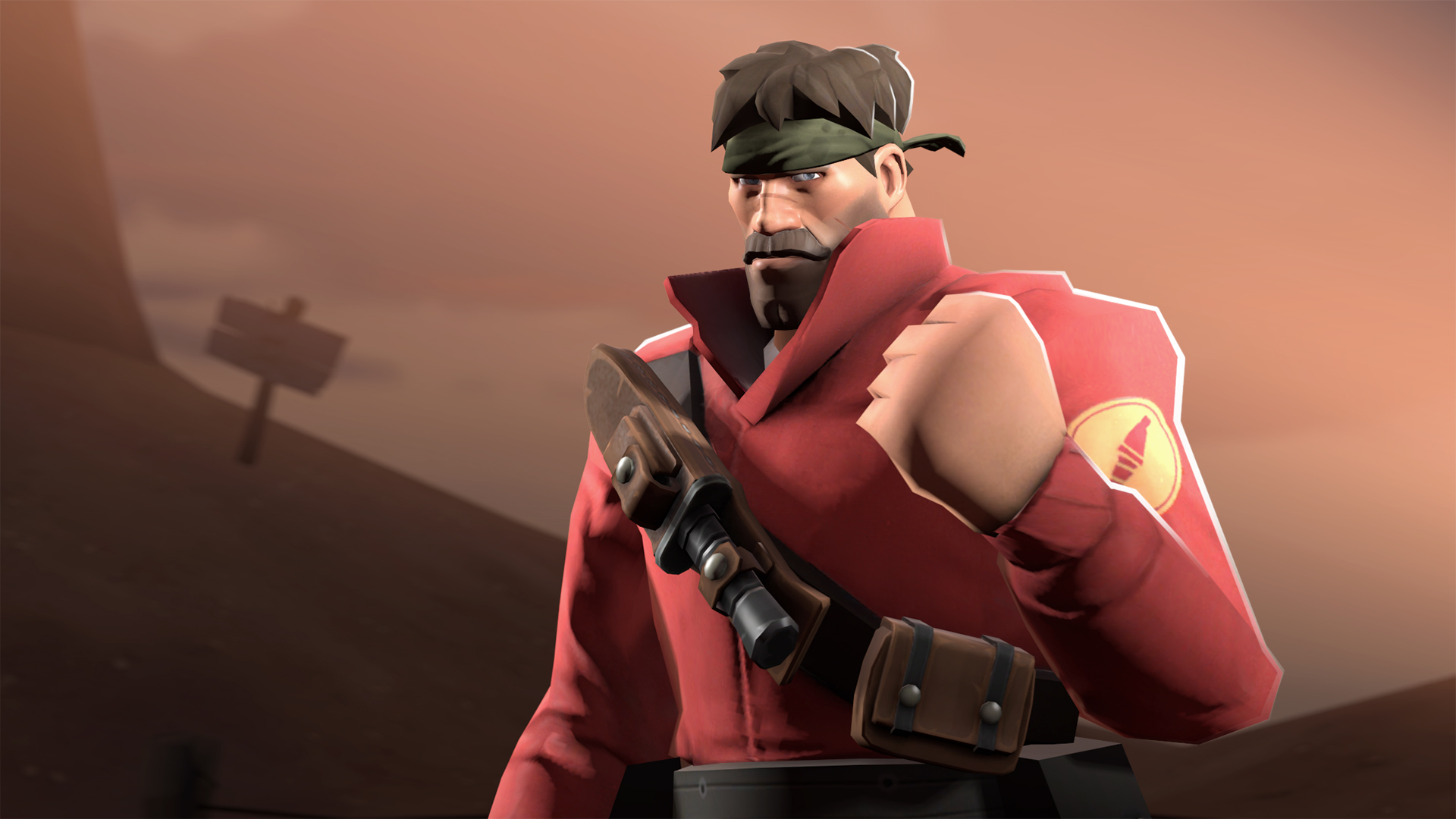 Mann of War
Collection by
donhonk
These items will make your soldier all of the following. -More Badass -More Handsome -More Bearded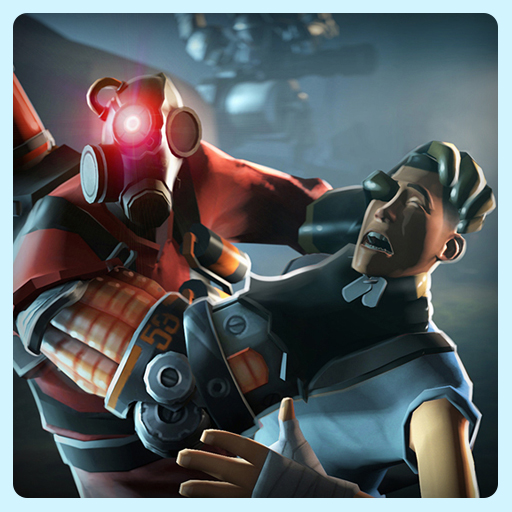 The Automated Abnormality
Collection by
Ryan
Credits: - <<GT500>> Jack-O-Zeeba : Models - Br▲ins : Textures/Promos - ѼHalloween Themed NameѼGibbly : Concepting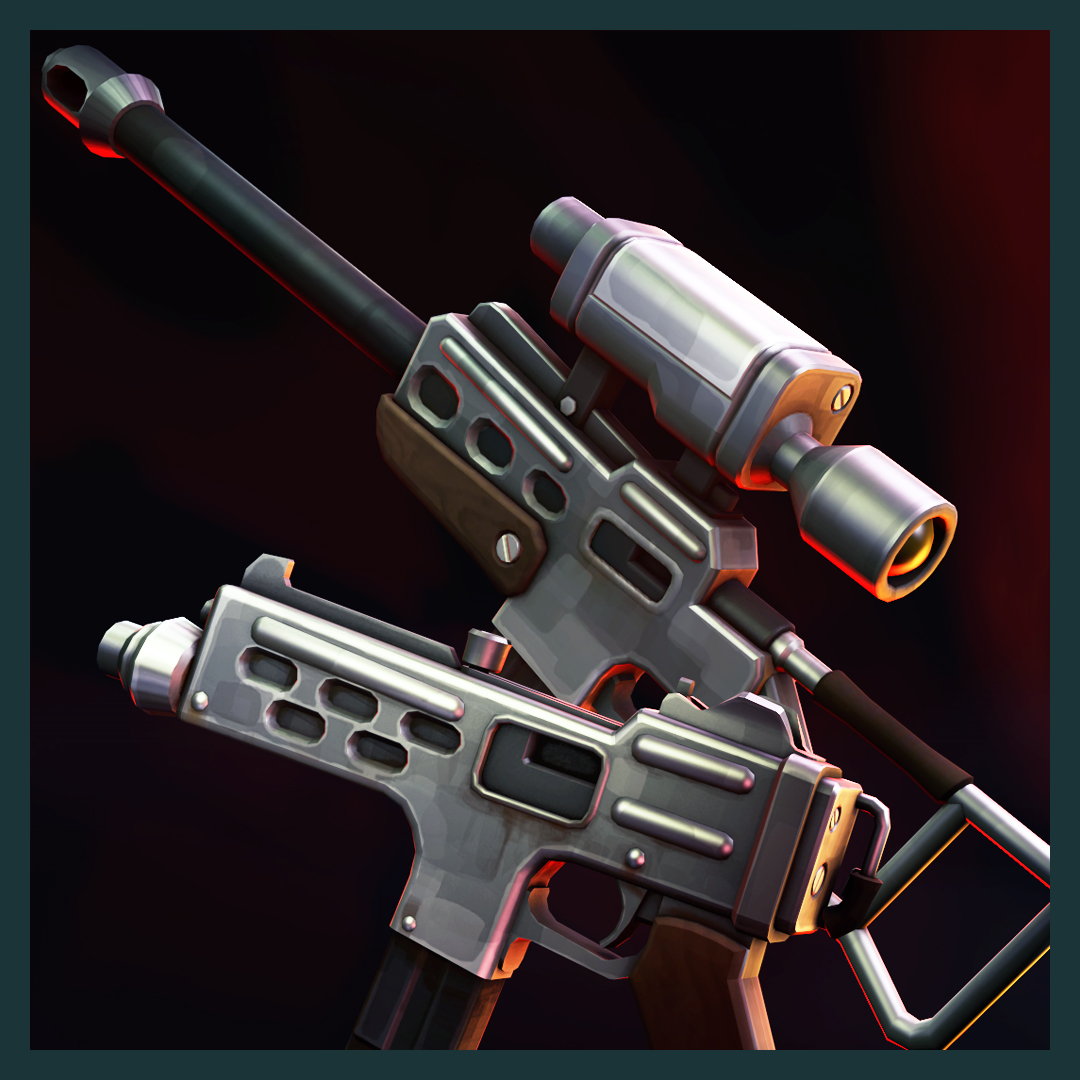 Urban Arsenal
Collection by
Sparkwire
...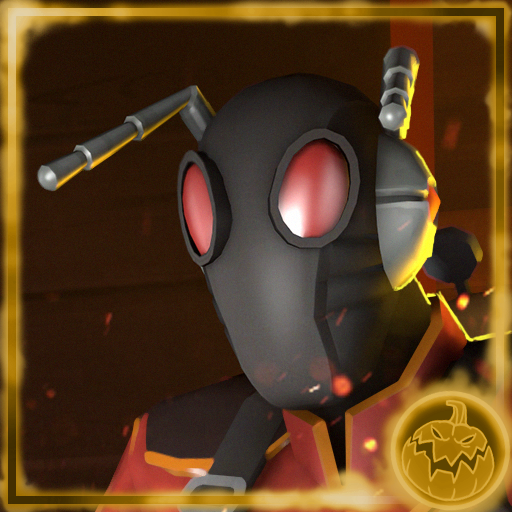 The Firebug
Collection by
Wowza
A superhero-themed item set for the Pyro.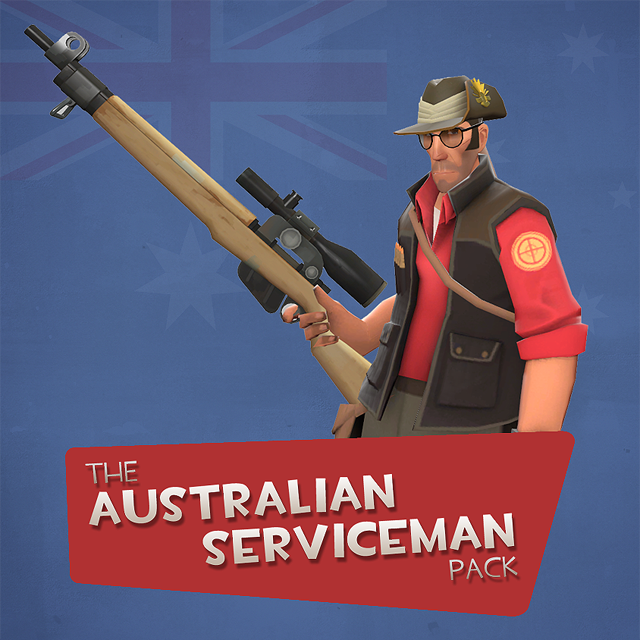 The Australian Serviceman
Collection by
Commie
A small set of early 20th-century Australian military gear for everyone's favorite contract killer.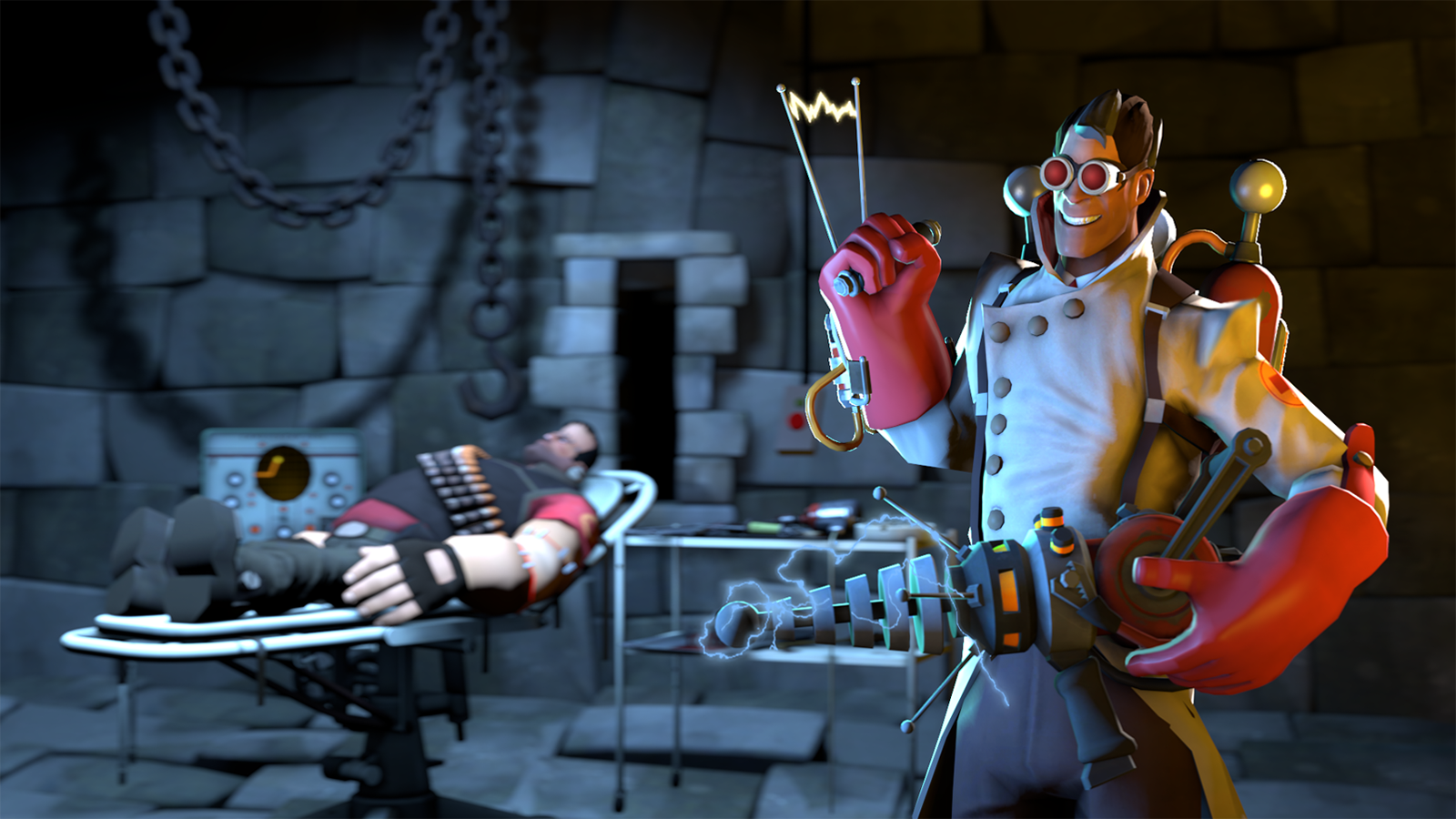 Prognosis Positive
Collection by
Jukebox
Set created for the GameBanana The $1,000 TF2 "Rain, Hail, or Shine" Skinning Contest. Jukebox: Models Metabolic: Textures Texman: Textures JPRAS: Normals and Promos Chaofanatic: Particles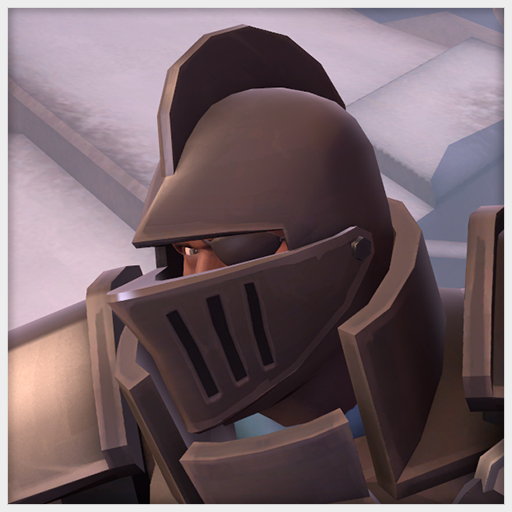 Defender of DeGroot Keep
Collection by
multitrip
Nothing gets past you.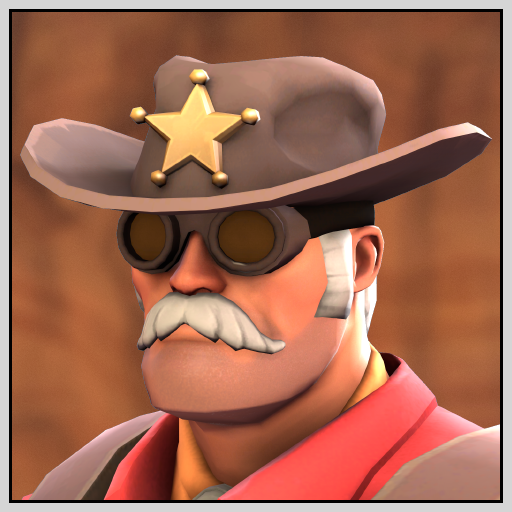 The Western Authority
Collection by
NeoDement
Stick 'em up... there's a new Sheriff in town. Check out the Bucking Bronco taunt here: http://steamcommunity.com/sharedfiles/filedetails/?id=470016365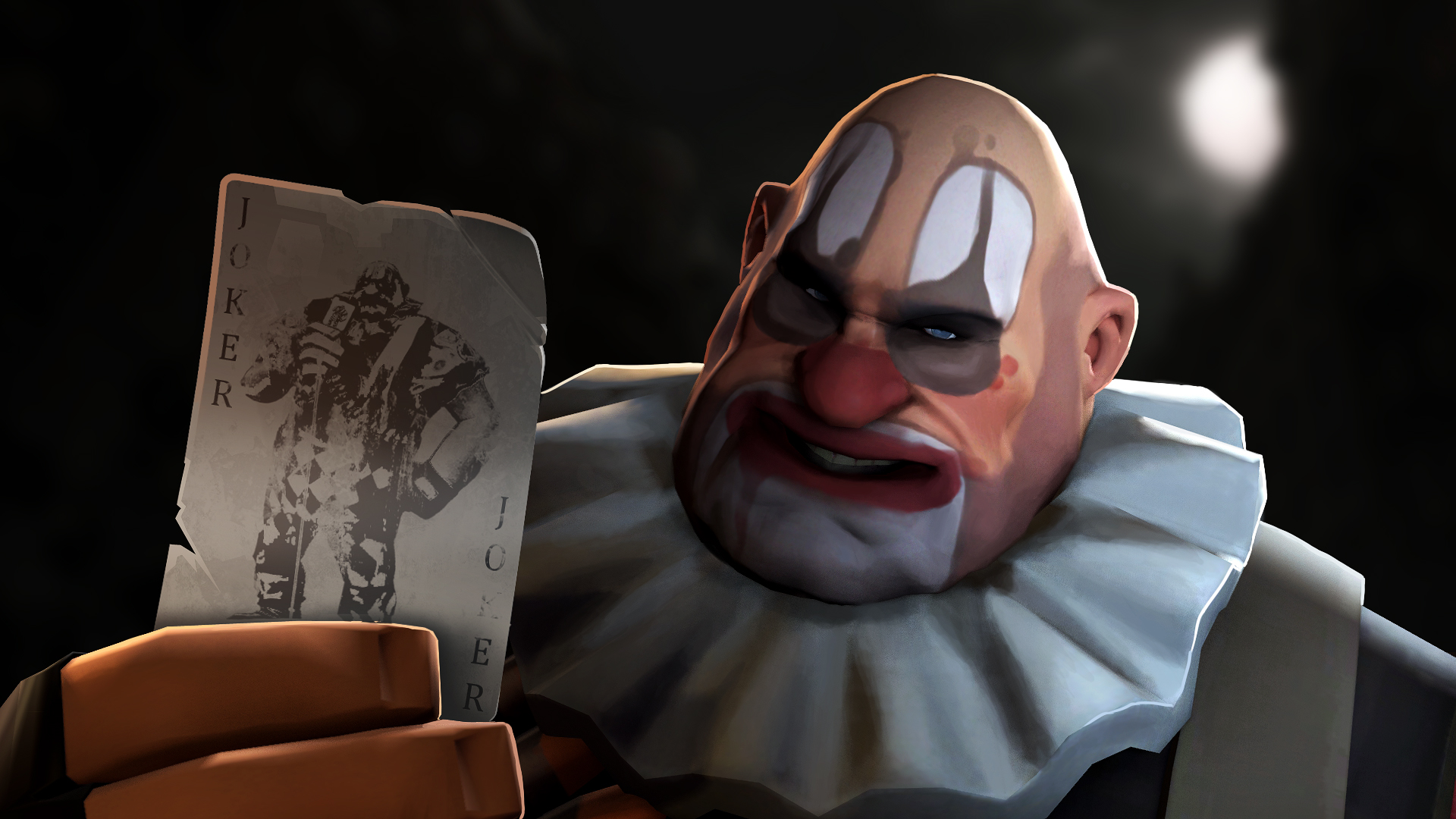 Bolshevik Bozo
Collection by
Ryan
What's the matter kiddo, you're not afraid of clowns are ya?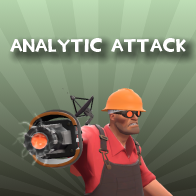 Analytic Attack
Collection by
invisibleButts
Tired of your buildings always breaking right after you upgrade them? Well the Engineer built himself an upgrade! This set is pretty "outdated" to my standards. I've learned some new modeling/texturing tricks and I'm working on redoing this set. Vers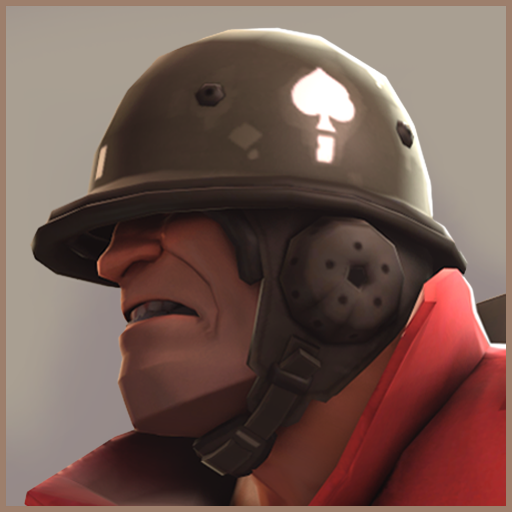 The Paratrooper Pack
Collection by
Zobot
A collection of the paratrooper item set, for Soldier.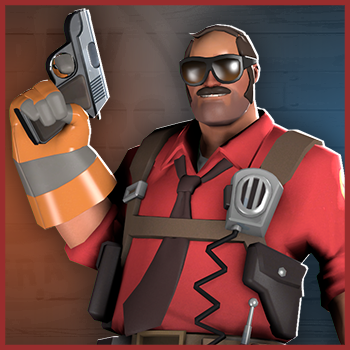 Detective Dell
Collection by
Zobot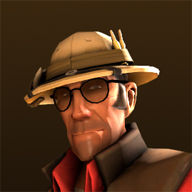 The retired hunter tools
Collection by
nano393
Charles Darling finally meet the mercenaries. What will happen next?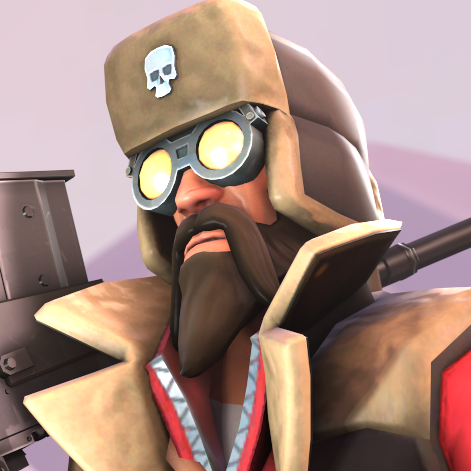 Cold-blooded Hunter
Collection by
GetGrenade
No one can hide from him.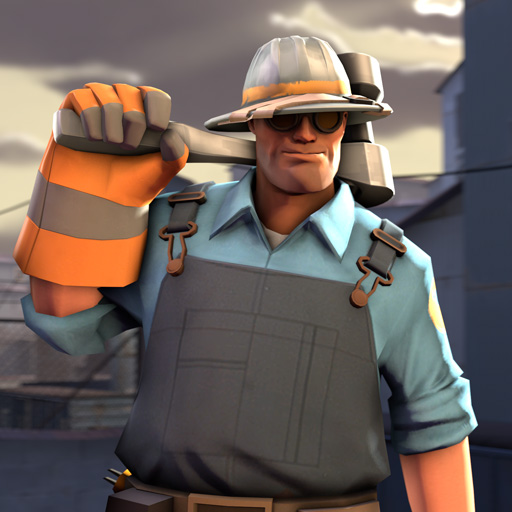 The Heavy Industry Pack
Collection by
Wrench N Rockets
After time off in the country it's back to work for the Engy, and he's bringing some new tools. More new tools coming!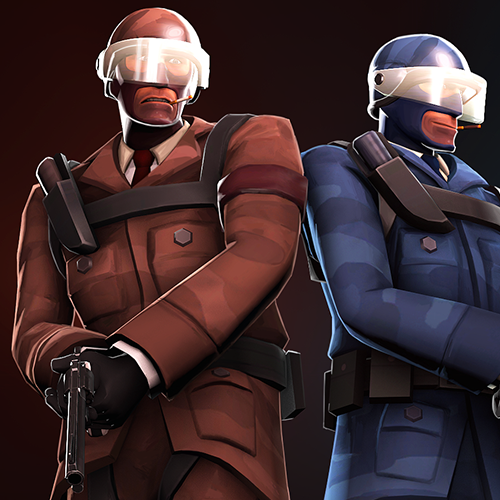 Counter-Espionage
Collection by
Colteh
When espionage fails, you need a backup plan.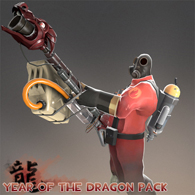 The Year of the Dragon Set
Collection by
Jormungandrson
Explore the ancient ways of setting things alight with this collection of Chinese-themed weaponry (and hat)!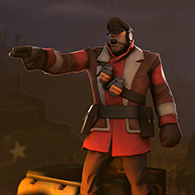 The Ace Commander
Collection by
JPRAS
A war commander set for soldier!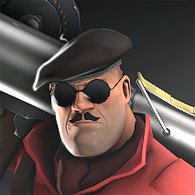 Enter the Directors
Collection by
nano393
The third annual Saxxy awards are close. Time to call the directors!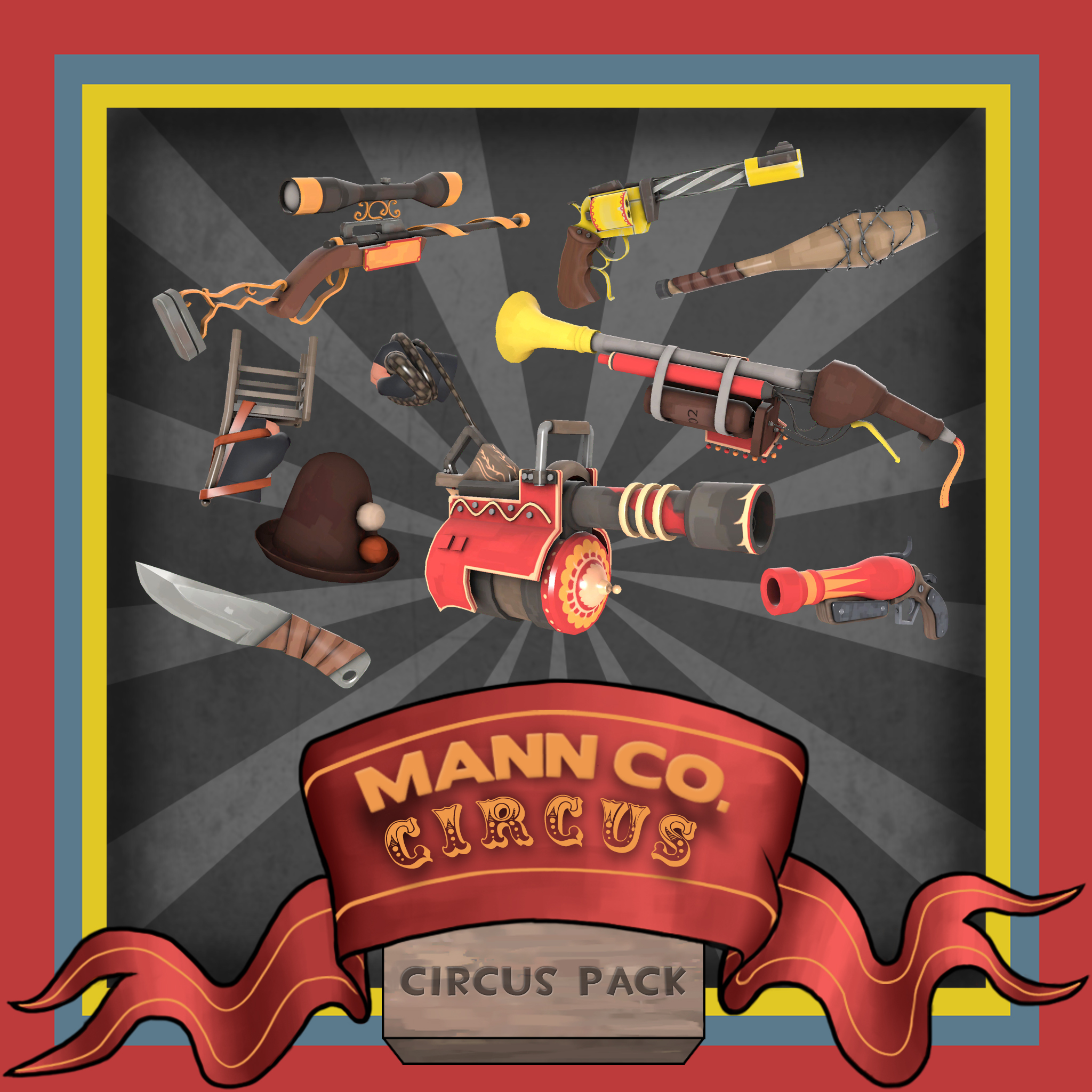 The Circus Pack!
Collection by
SNIPA
The Circus Pack for multiple classes! Jump around, scare some people, shoot some cannonballs, heck, shoot yourself out of a cannon! More items going to be added once submitted. Coming soon also, a circus themed map!