Showing 331-360 of 11,307 entries

Sargeant Helsing
Collection by
Corvalho
Which one of you hippie ghosts are ready for an ASS whoopin?!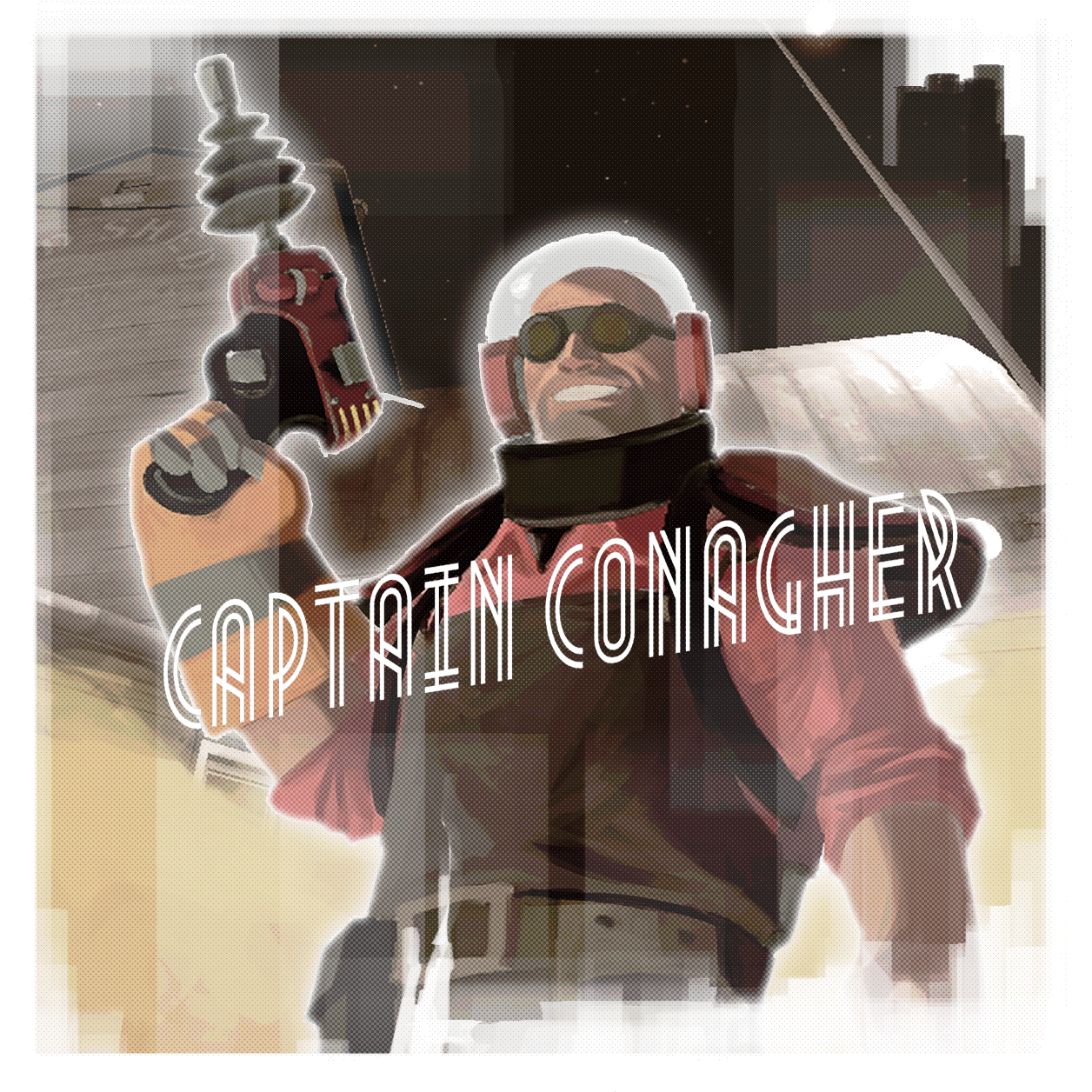 Captain Conaghers Space Gear
Collection by
Hawf
Now you too can own your very own CAPTAIN CONAGHER space suit! Just in time for Halloween too! You'll be able to dress up like everyone's favourite intergallactic mercenary scientist! A set including 1 Hat, 2 Miscs, and 1 weapon! WHAT A DEAL please wait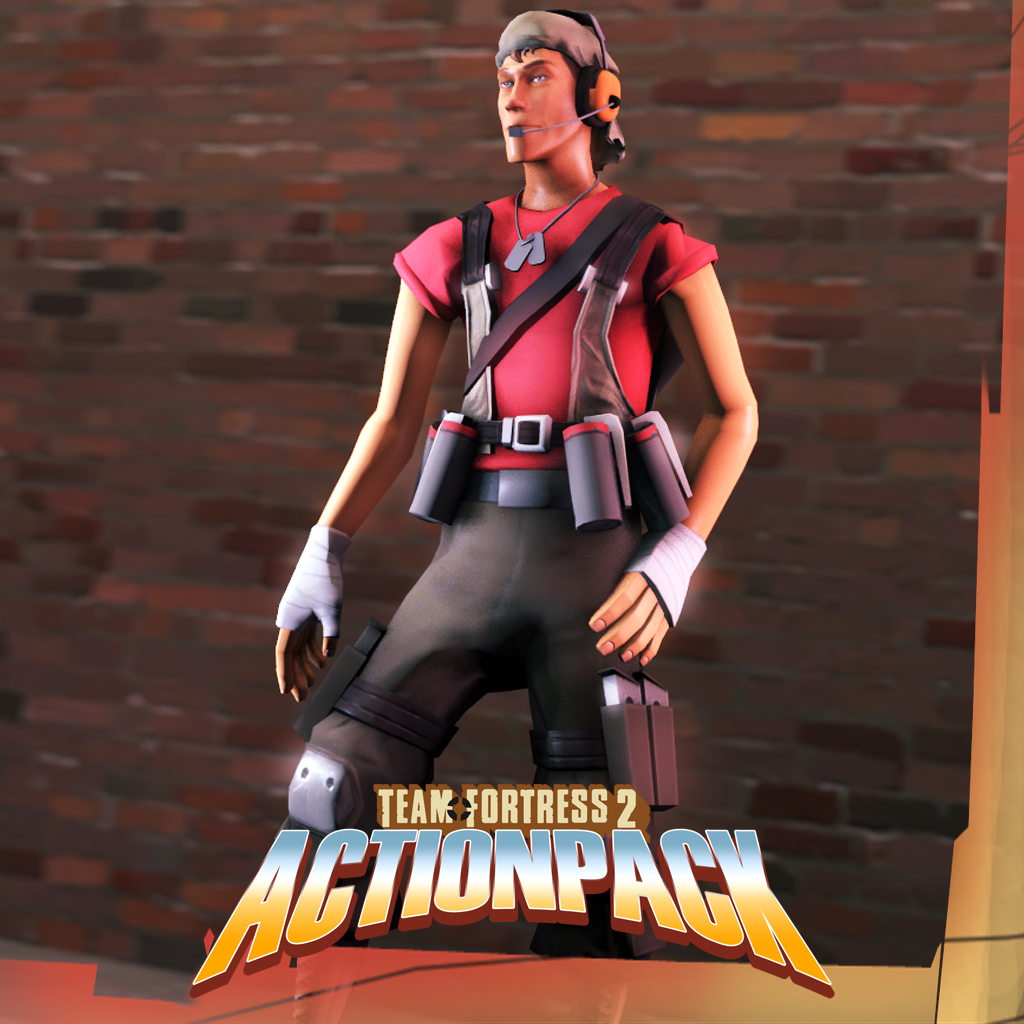 Scout Action Pack
Collection by
The Ronin

The Death Dealer
Collection by
RetroMike
Why should the Heavy get to have all the fun gambling at the Inventory?! With this set the Scout can have a night of high stakes gambling too! Those concealable weapons sure will come in handy if the game goes sour. NOTE: For people unfamiliar with how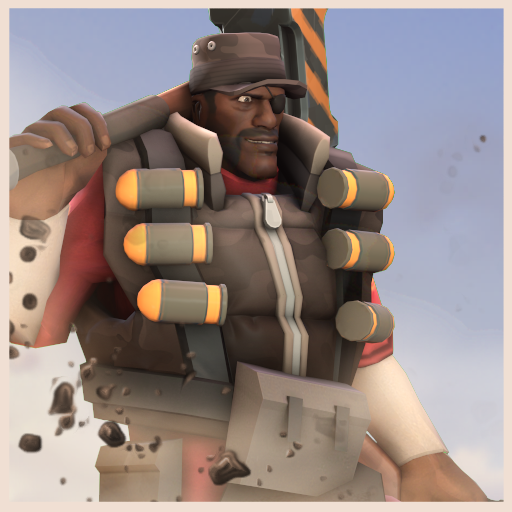 Destruction Worker
Collection by
Bapaul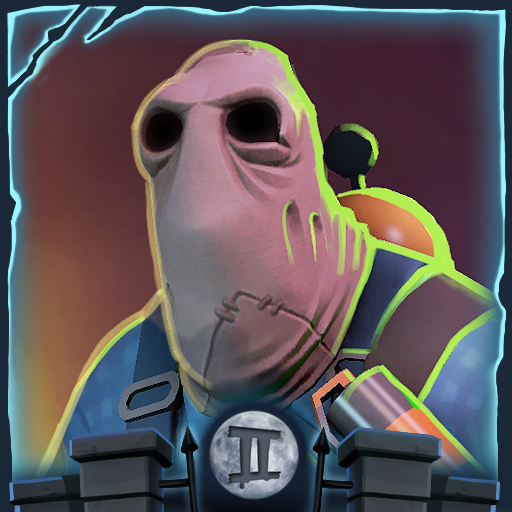 Badwater Bogeyman
Collection by
Zobot
Boo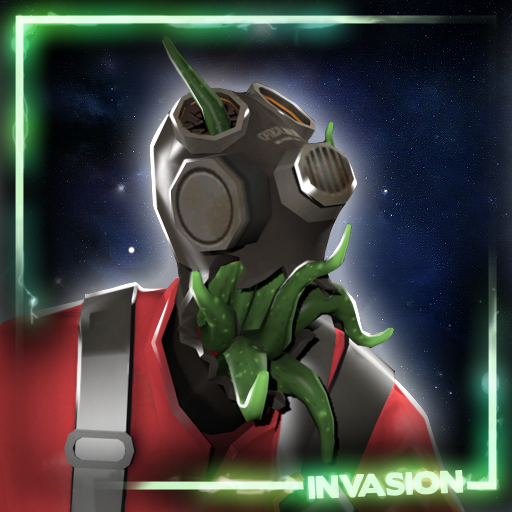 Jukebox's Invasion Items
Collection by
Jukebox

Iron Mann
Collection by
Dewzie
Gray - "I have an army..." Engineer - "We have a Heavy."

Crystalline Cremator
Collection by
Py-Bun
WE MUST CONSTRUCT ADDITIONAL PYROS Set name suggested by ask-minyx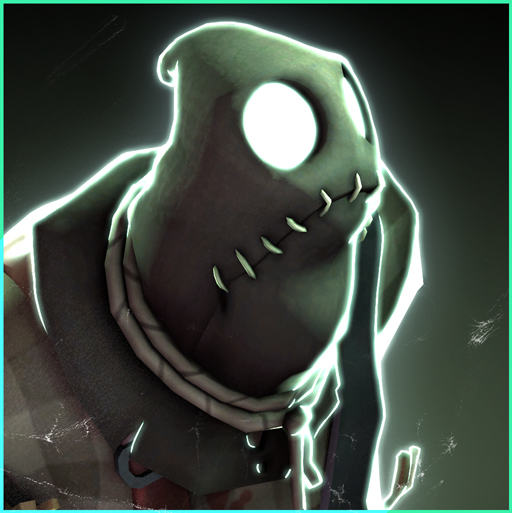 The Straw-Stuffed Stitch-up
Collection by
Evil_Knevil
Scarecrow set for Pyro

The Bombardier Pack
Collection by
boomsta
It has bombs and shield. Is all you need to know.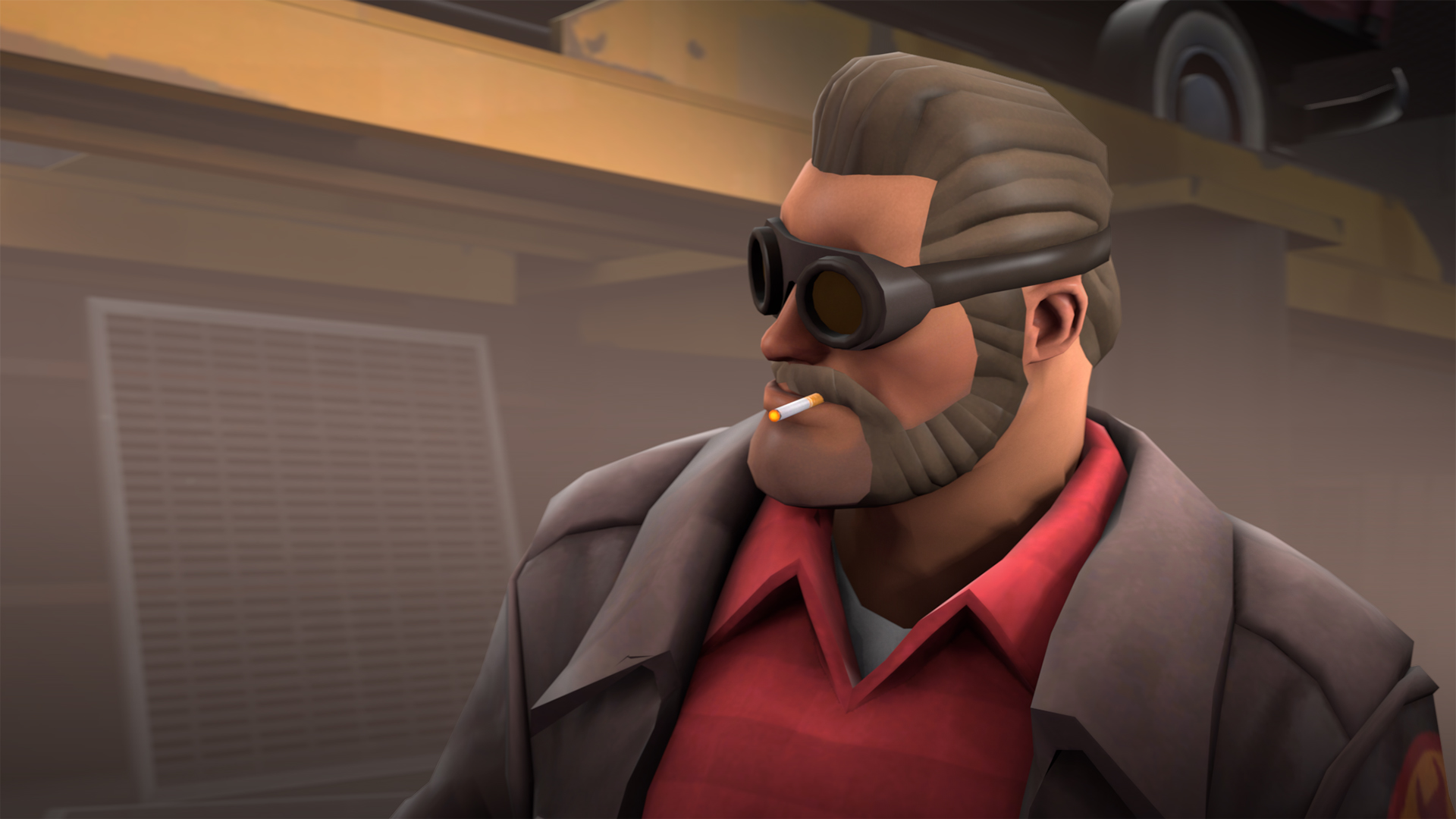 Hardworking Mann
Collection by
donhonk
Leather jacket and a slick hair and beard for Engy!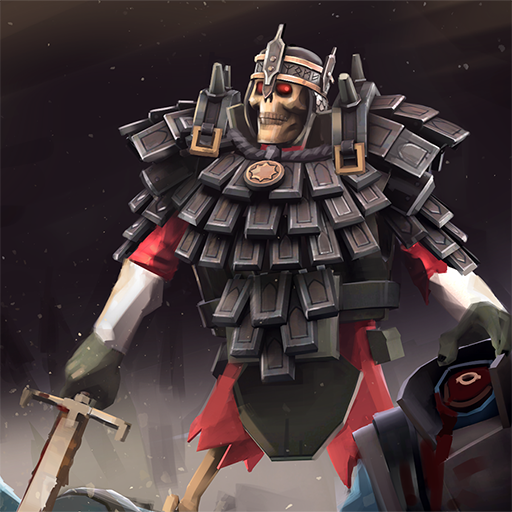 Explosive Halloween 2014
Collection by
GetGrenade
aka just all my halloween submissions in one collection.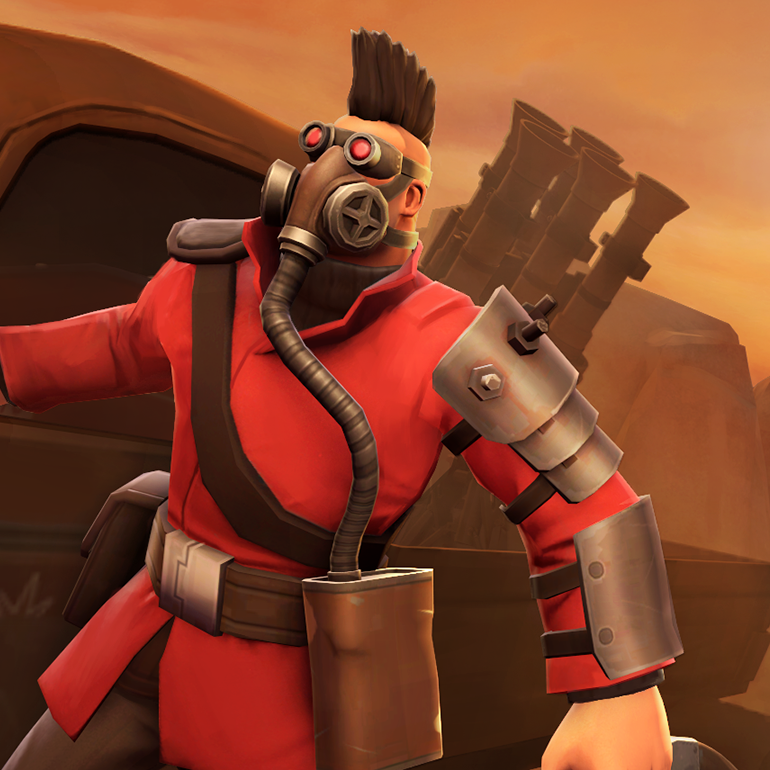 Road Raider
Collection by
Sky
Apunkalypse Now.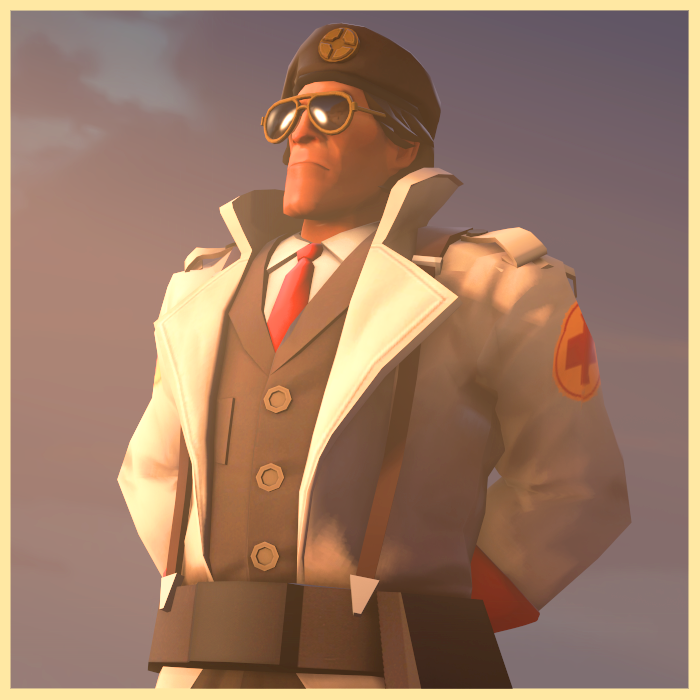 Doctor Without Borders
Collection by
Big Bob
I'm fully charged, I'm wild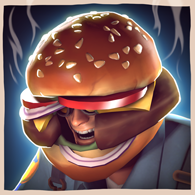 Heartsman and IF's Halloween bonanza!
Collection by
>>--The Heartsman--->
A collection of items we created for this years Halloween update!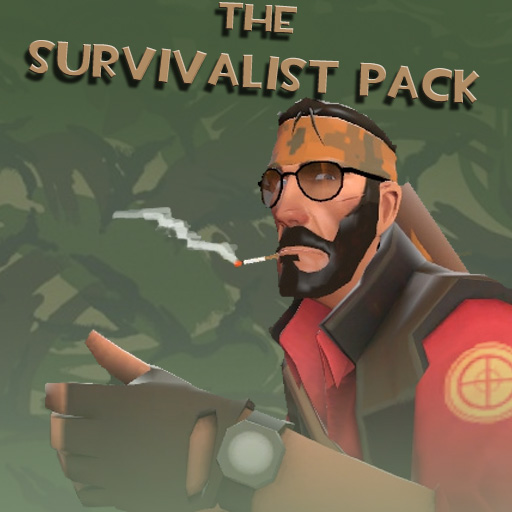 The Survivalist
Collection by
Napy Da Wise
Sometimes a hunt knows he's being hunted, so he'll send hunters to hunt the hunter, which in turn you will hunt, meaning you'll be hunting the hunters who are hunting the hunter of the hunt.

REDvolution
Collection by
Svdl
Dress up like someone with strong opinions about things.

The Sea Dog
Collection by
VLEKᴬʳᵗꜟˢᵗ

The Empty-head's Equipment
Collection by
❄ ️SedimentaryStockings ❄
A war themed set for Soldier.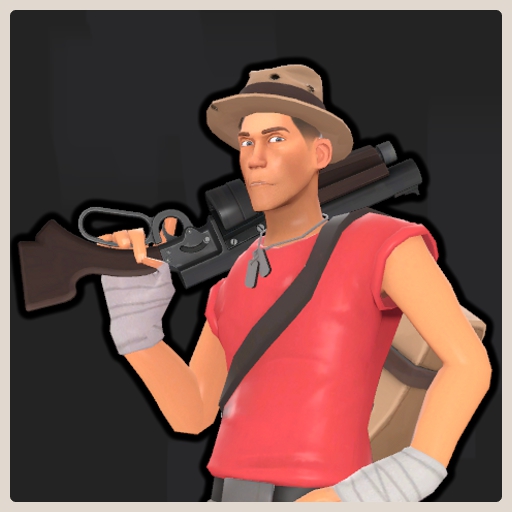 The Public Enemy Pack
Collection by
[m00] Elbagast
Hey now would ya look at this, it's a whole town of hat lovers! They've got enough hats to make a hat fort! But that ain't gonna help them cos I have something better, yes, BETTER THAN HATS, which is GUNS. See guns kill people - let's see you do that with

A Hell 'o Win Collection
Collection by
Corvalho
A bunch of items you'd love to be wearing this halloween. There's much more comming...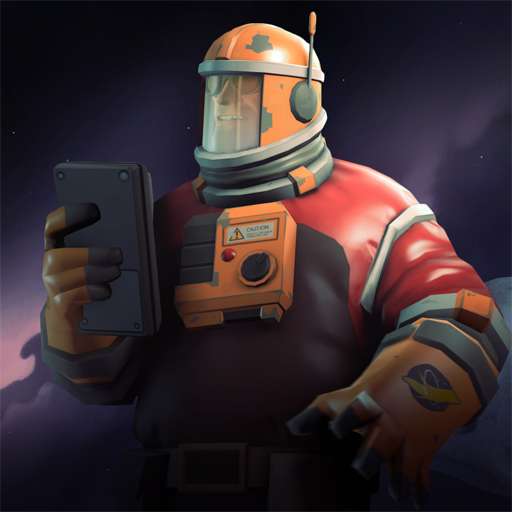 Space Oddity
Collection by
<<GT500>> JZeeba
Commencing countdown, Engie's on Check ammunition and may your Sentry be with you...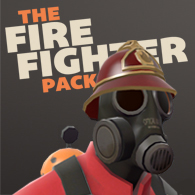 The Fire Fighter
Collection by
Orko
"Where is the fire?" HERE is the fire!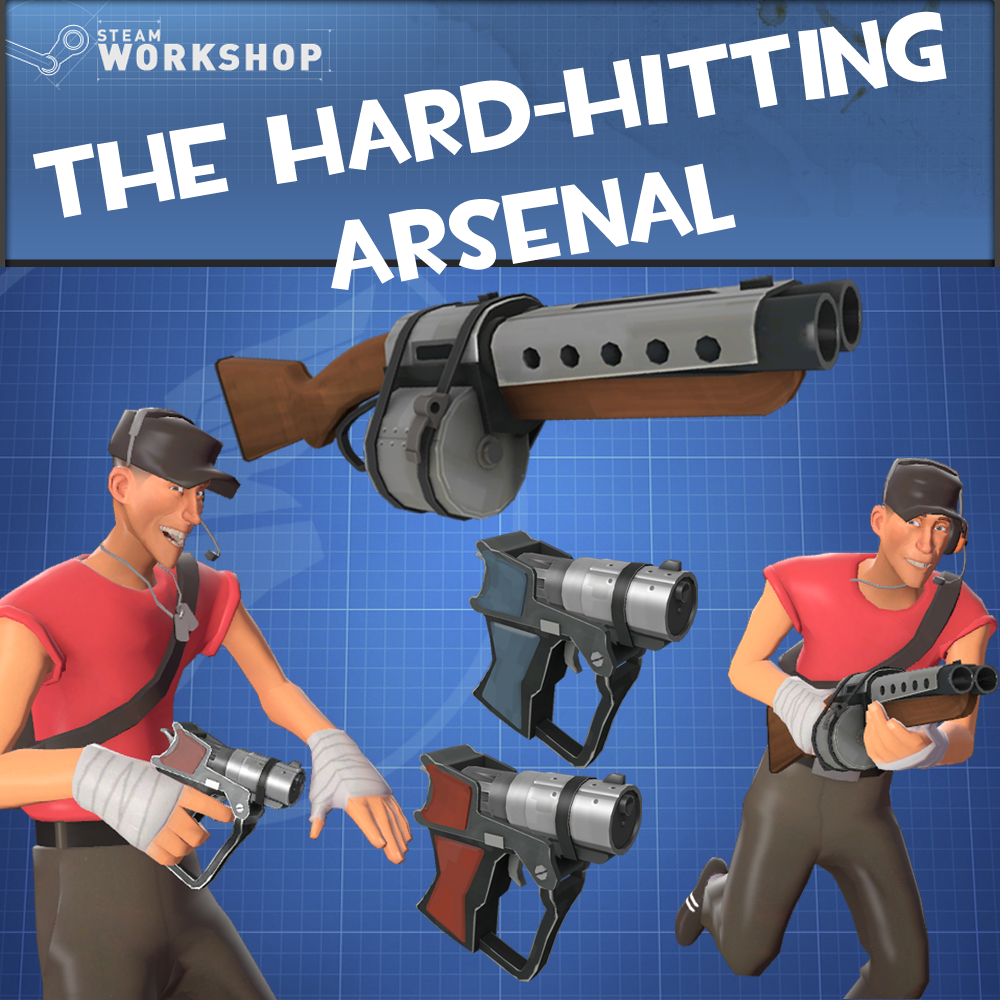 The Hard-hitting Arsenal Pack
Collection by
boomsta
A collection of a new Scattergun and Pistol for the Scout. The Scattergun by me and texture by NassimO, while the pistol is both created and texture by me. More additions will come in the future, but as for now these are the only two items.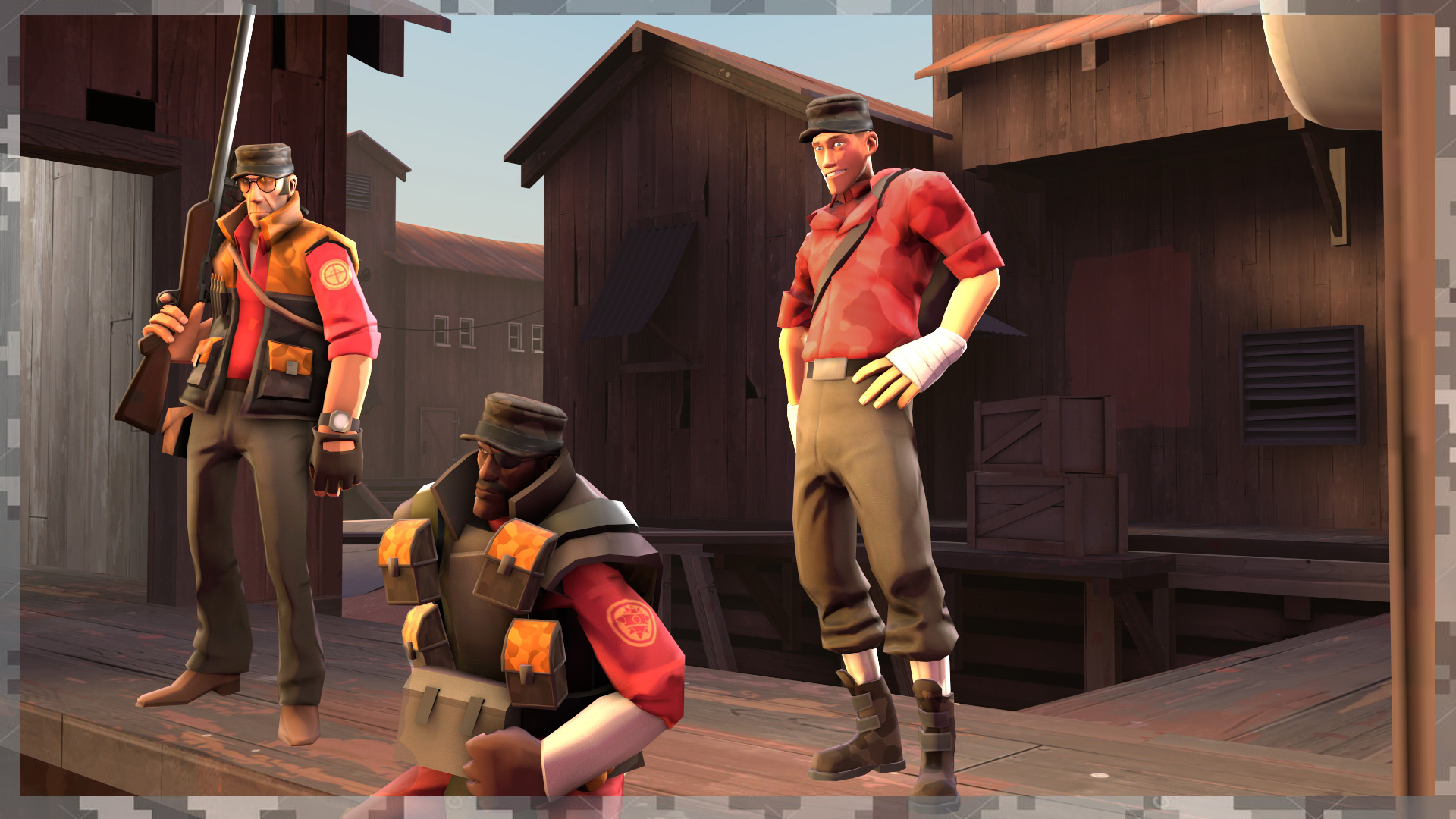 The Camo Collection
Collection by
CoBalt
For the man with nothing to hide but himself.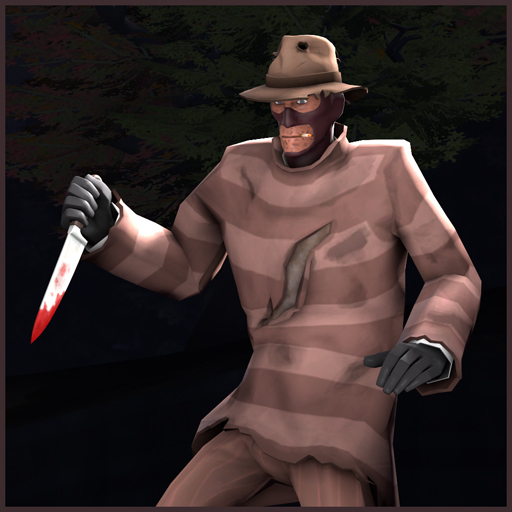 The Worst Nightmare
Collection by
Gadget
Halloween Nightmare

The Rum Runner
Collection by
Big Bob
It's important to look your best when you're running booze across the border, dodging cops, dodging bullets shot at you by cops, and dodging the friends of the cops you just shot. Don't let anybody tell you otherwise. A couple of gangster-themed items f

Deep Sea Diving Pyro
Collection by
Primrose!~
It's a little known fact that during his days off, Pyro likes to don a scuba diving mask and spend his time beneath the seas admiring the life beneath.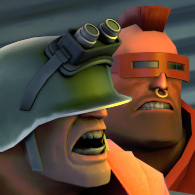 Mannhattan Menace
Collection by
RetroMike
Two of the most loyal henchman an evil mastermind could ask for