Showing 181-198 of 10,461 entries

Mountain Lab Accident
Collection by
GetGrenade
Just science!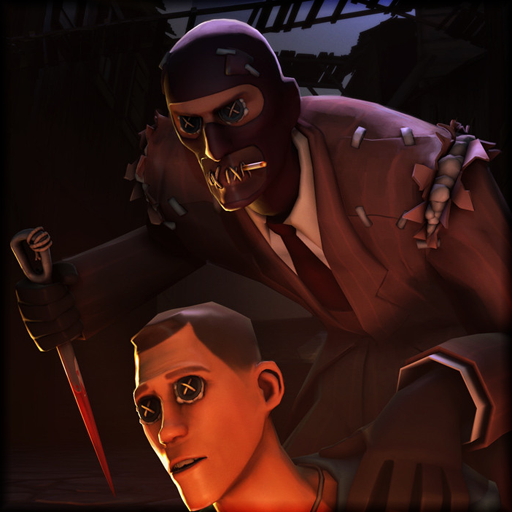 The Stuffed Saboteur
Collection by
Sparkwire
Snitches get stitches... A literal last-minute Halloween set for the Spy, designed and developed by Void and Sparkwire. Special thanks to Trey for the facial flexes, and BANG! for the Source Filmmaker poster. Sweet dreams.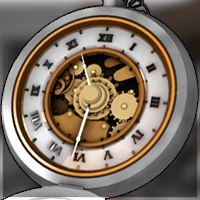 Die Another Way Set
Collection by
Sir Cbast of Kunt
Die Another Way Pack - A mix up of 3 pieces for the spy. Le Fantôme, an ancient pocket watch with appearing gears and a cloak meter working on the dial itself. The Sleeper Agent, a suppressed revolver similar to a russian revolver in term of bullet s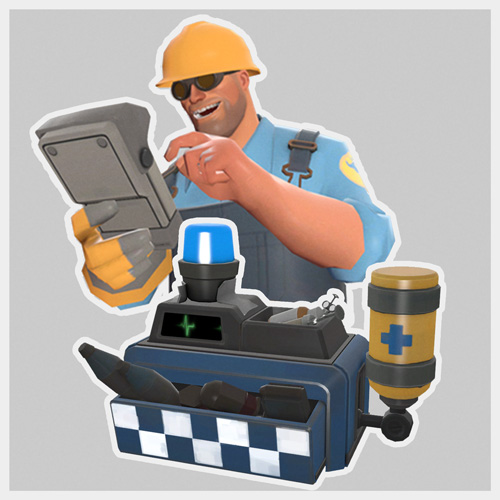 The Quick Draw Logistics
Collection by
BANG!
Engineer Mini Dispenser + The Handy Partner PDA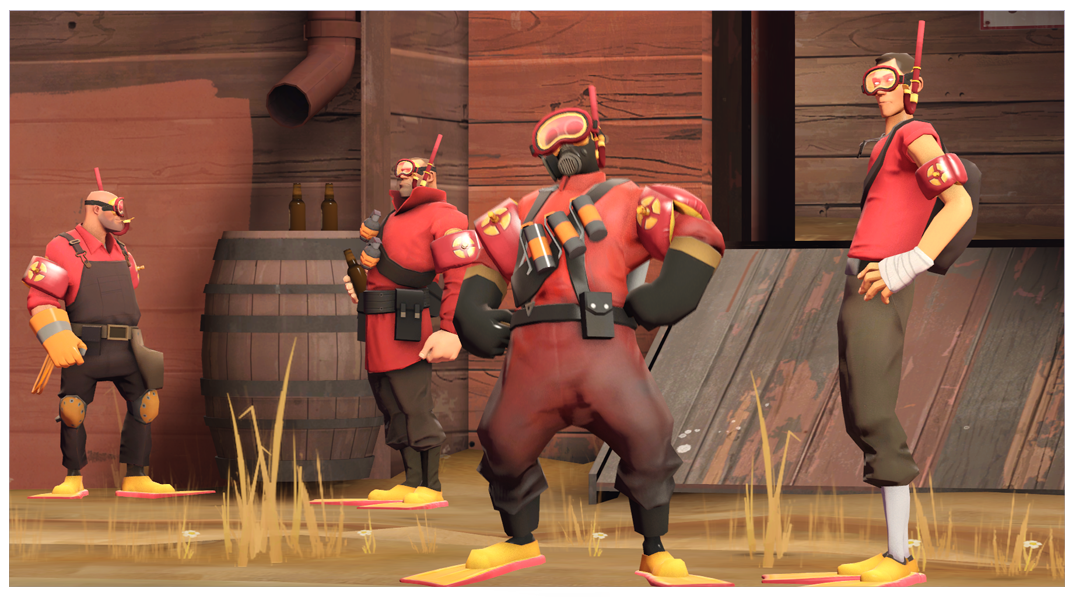 Summer-Time Fun-Bundle!
Collection by
Psyke
Feeling the heat? Grab this little summer-bundle and beat the heat at nearest watering hole!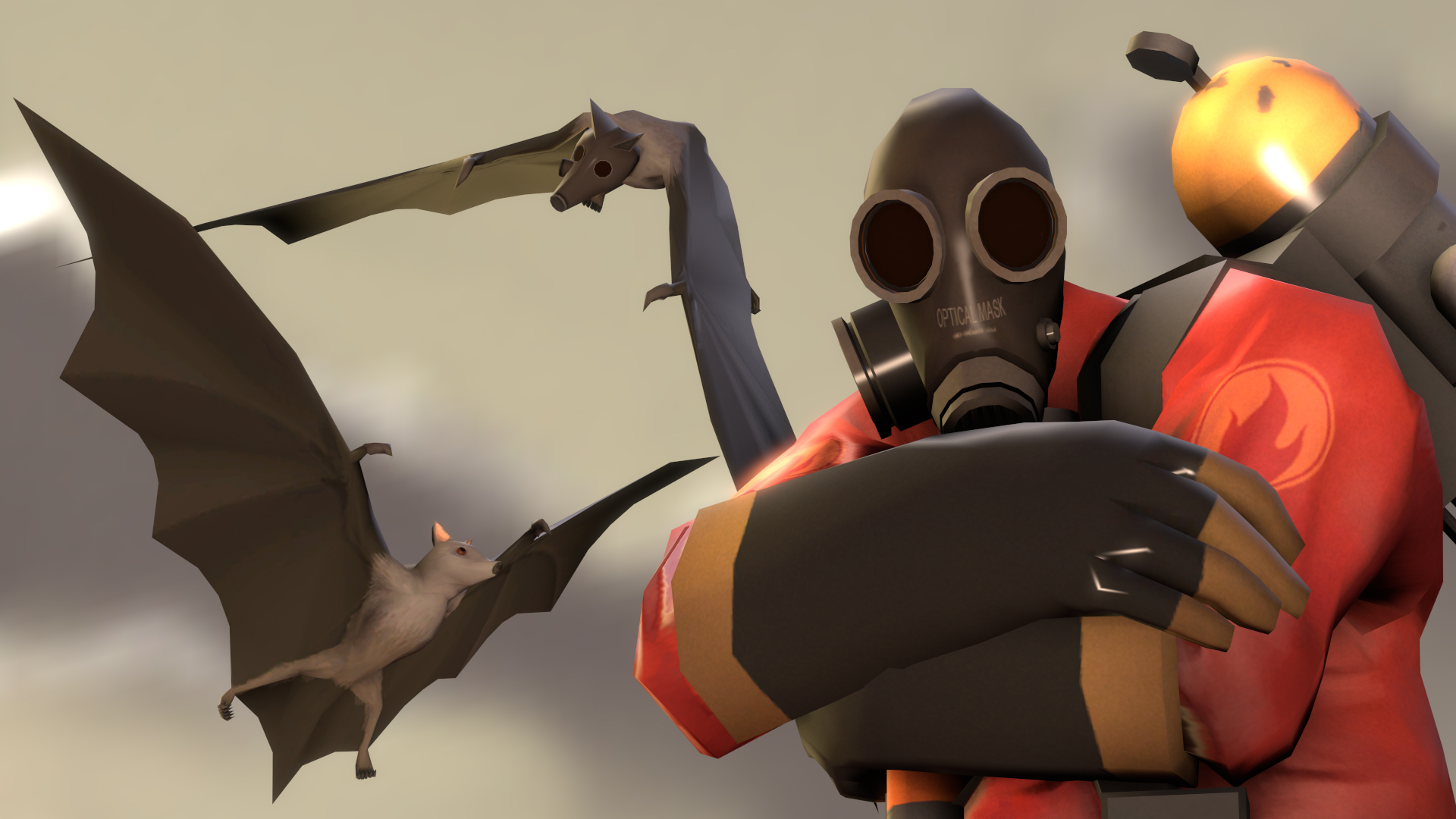 The Flying Pets Set
Collection by
heinous
EVERY item in this collection is Gold Star Certified AND has wings flapping straight from the .zip file, no editing on Valve's behalf is required.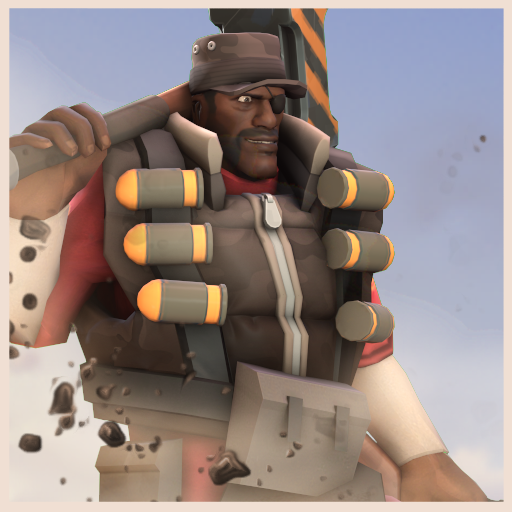 Destruction Worker
Collection by
Bapaul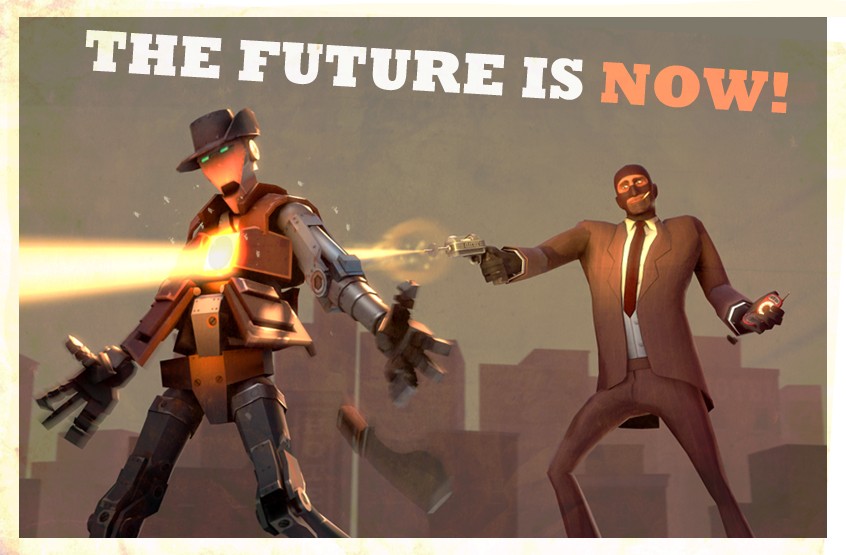 Retro Futuristic Spy Set
Collection by
Circle Pipe
Are you ready for that promised future?

The Psychotic Steelworker
Collection by
CoreVixen
A 6 piece construction themed set for pyro.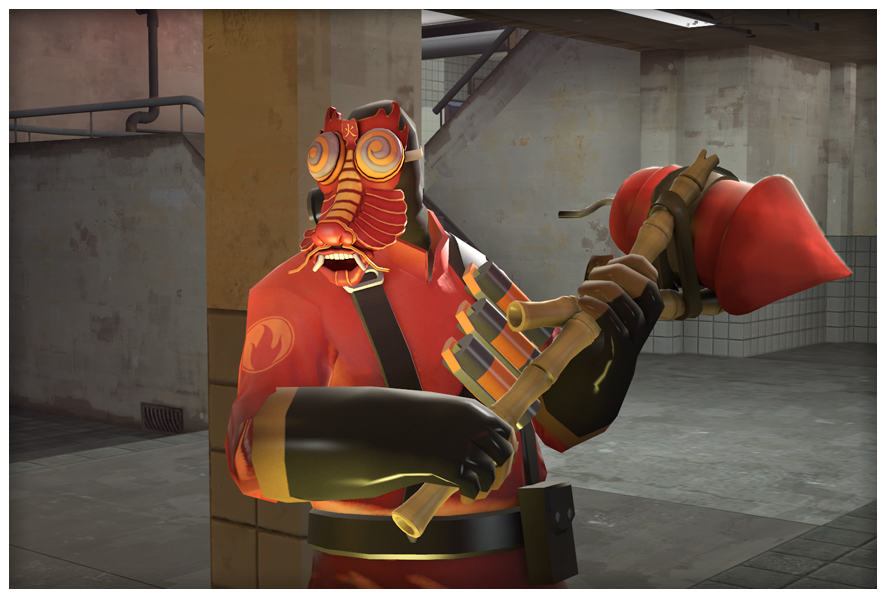 Oriental Dragon
Collection by
Bapaul

Surgeon's Scrubs
Collection by
Cipher
A two-item set for Medic that finally equips him for some proper surgery. Now you'll actually look like a proper doctor as you disembowel and mutilate your enemies*! * Looking like a doctor is not a suitable substitute for an actual medical license.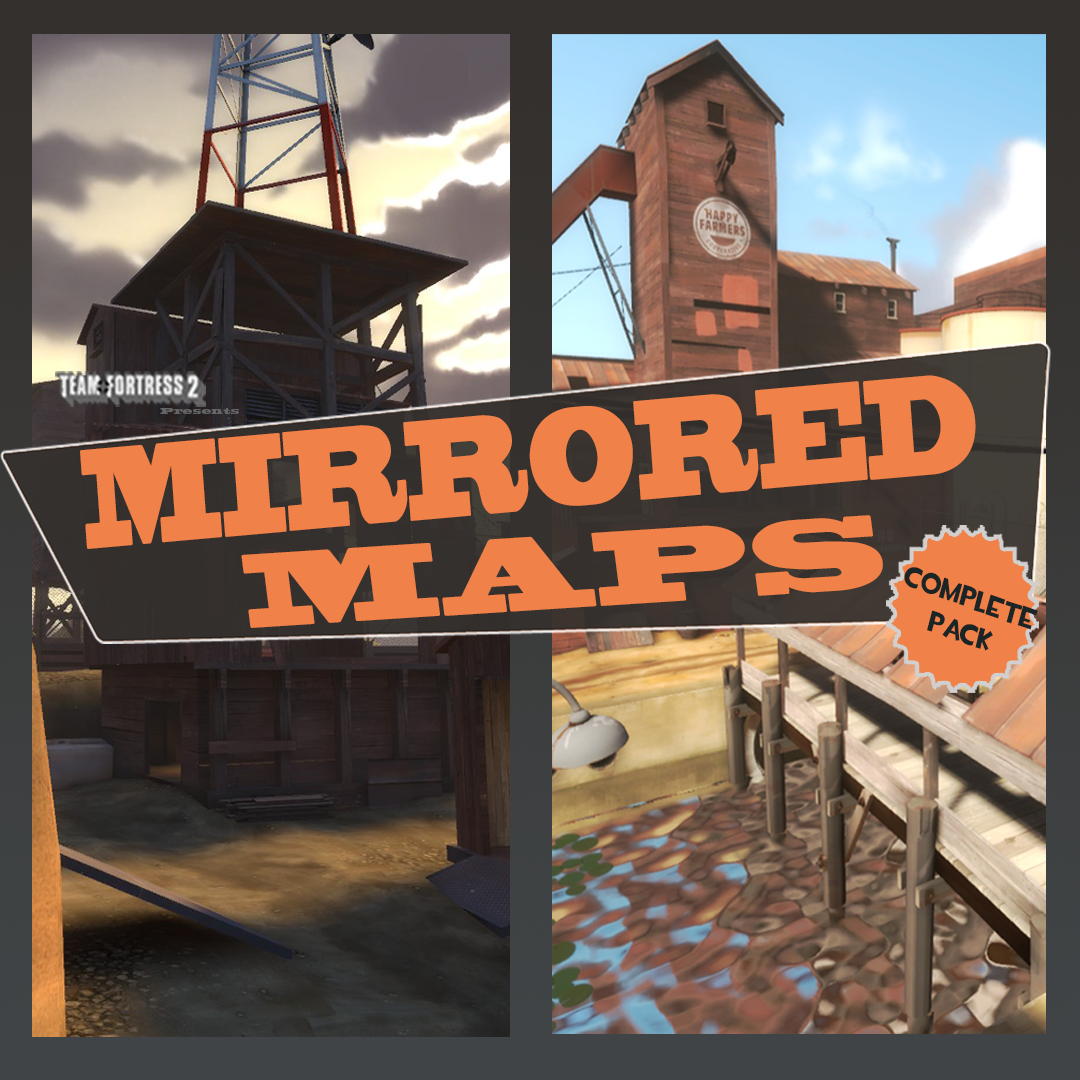 Mirrored Maps - Complete Collection
Collection by
Khuntza
Team Fortress 2 maps mirrored as accurately as possible to their originals. Right becomes left, left becomes right, giving maps we know like the back of our hands a fresh take. It will mess with your head! Contains all 6 Mirrored Maps that are currently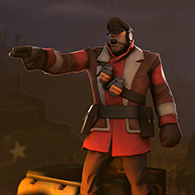 The Ace Commander
Collection by
JPRAS
A war commander set for soldier!

Simpleton's Supplies
Collection by
Colteh
some epic soldier stuff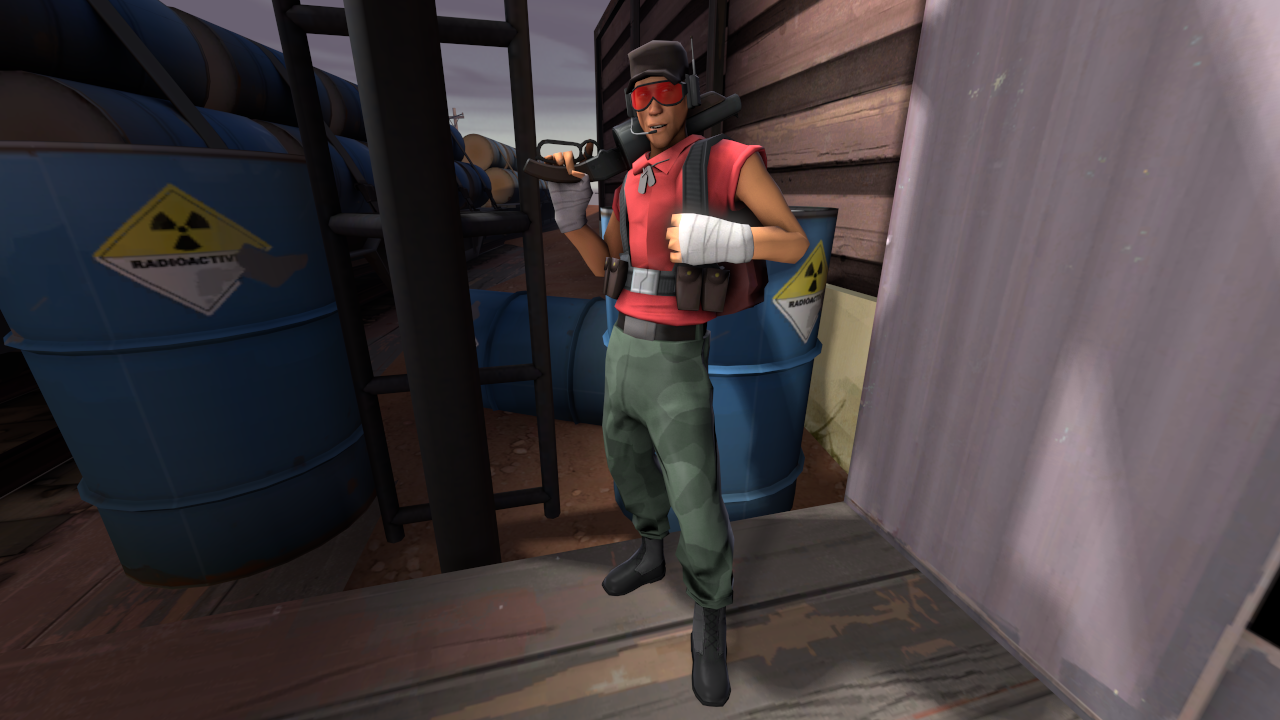 The New Recruit
Collection by
ƬԊƐ ƉƲҚƐ
A collection of items for the military Scouts out there.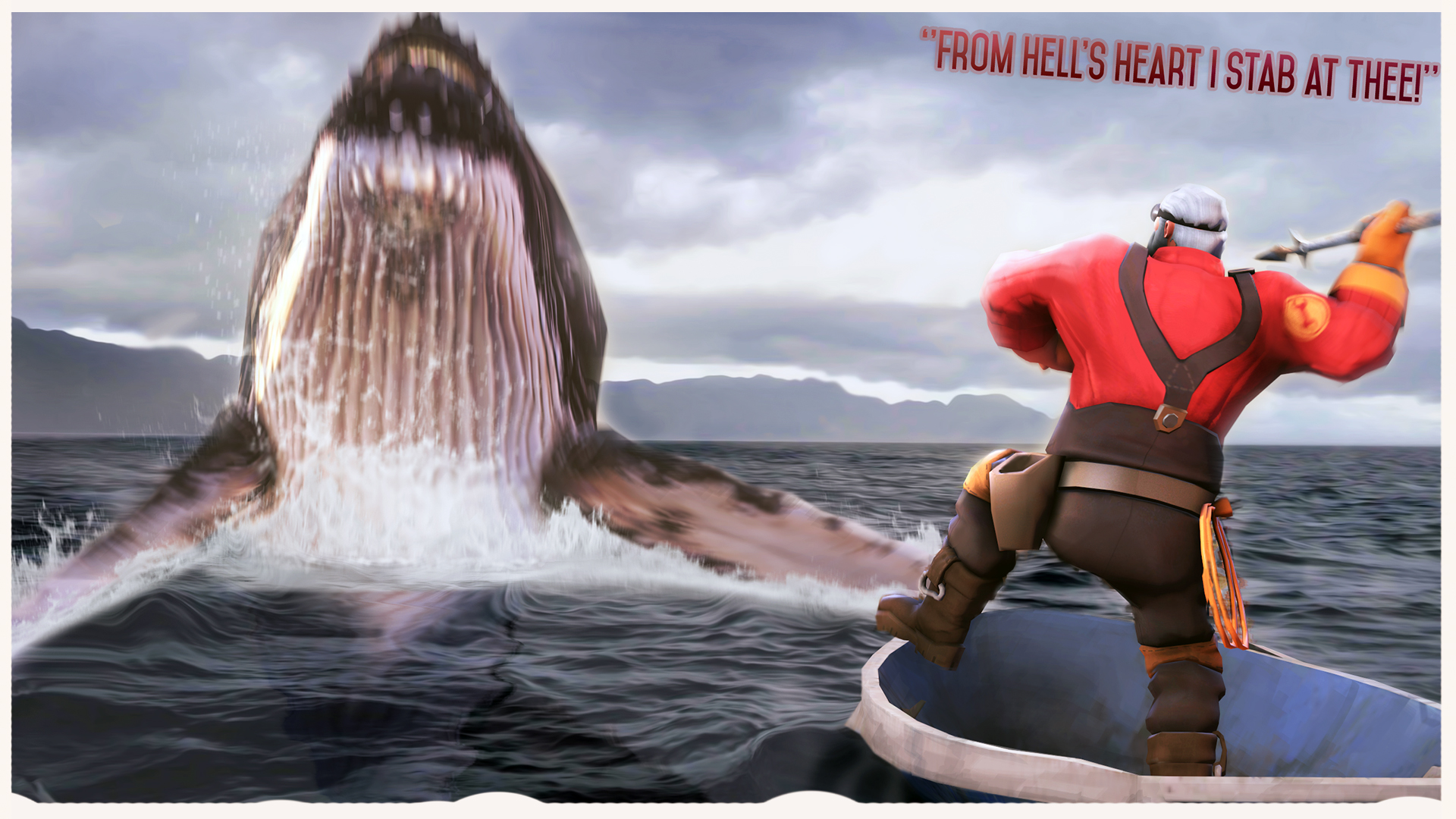 The Fisherman
Collection by
Sparkwire
Fisherman stuff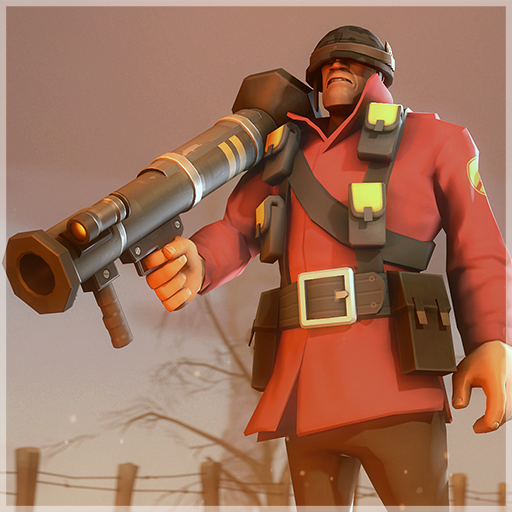 The Empty-head's Equipment
Collection by
SedimentarySocks
A war themed set for Soldier.

The Cinderin' Timberman 2012 Smissmas Pack
Collection by
SgtR007
Pyro has been very naughty, indeed. Includes the Shooting Star (headgear), O 'Todesbaum (miscellaneous) and the Merry Axe-Mas (weapon).