Showing 1-30 of 9,704 entries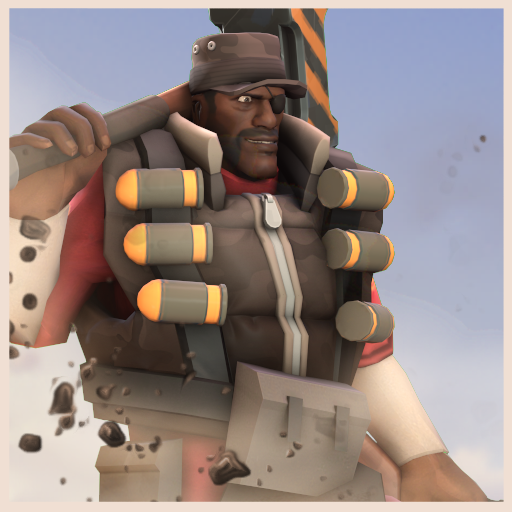 Destruction Worker
Collection by
Bapaul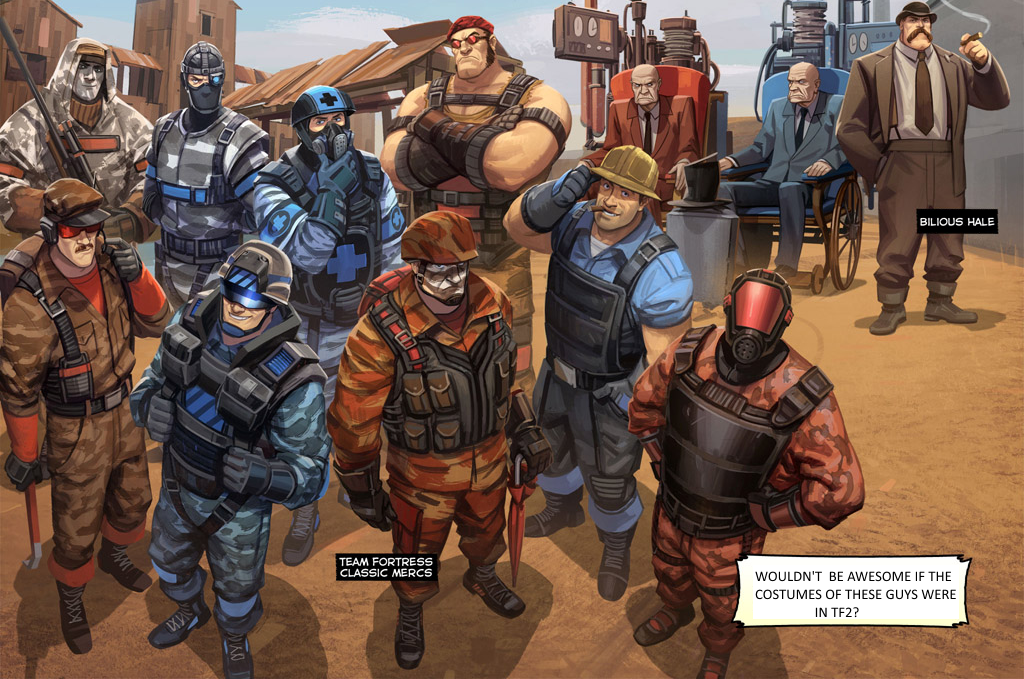 The Classics
Collection by
CarlmanZ
Everybody on steam today talks about tf2, hl3, and gabe. but does anyone remember the classics? Well I do, and you should too!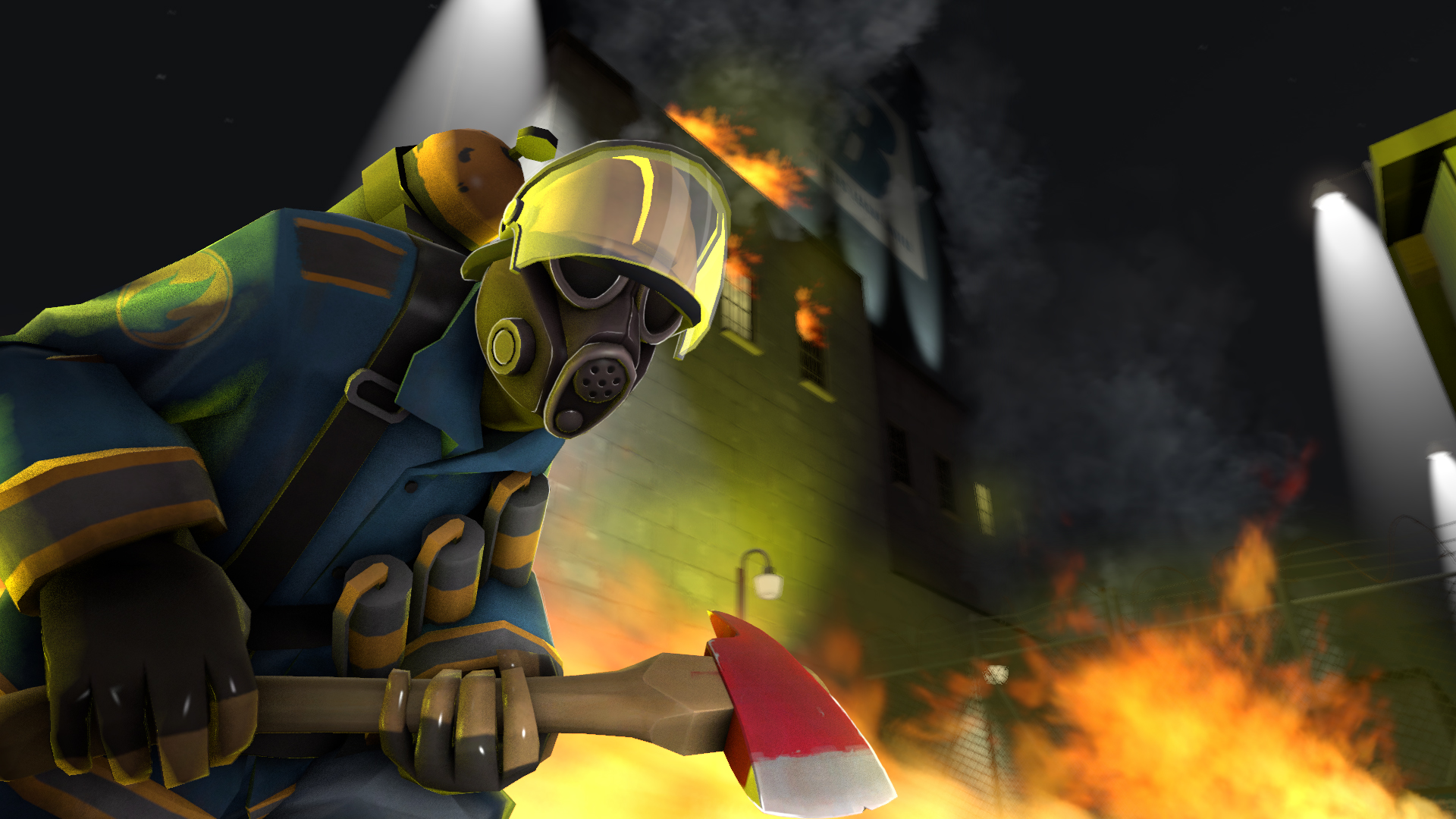 Fight Fire With Fire
Collection by
Vap
FIRE!

,lkjihiuj
Collection by
Zelsex

WORST WORKSHOP ITEMS EVER
Collection by
Snowshoe
it's so bad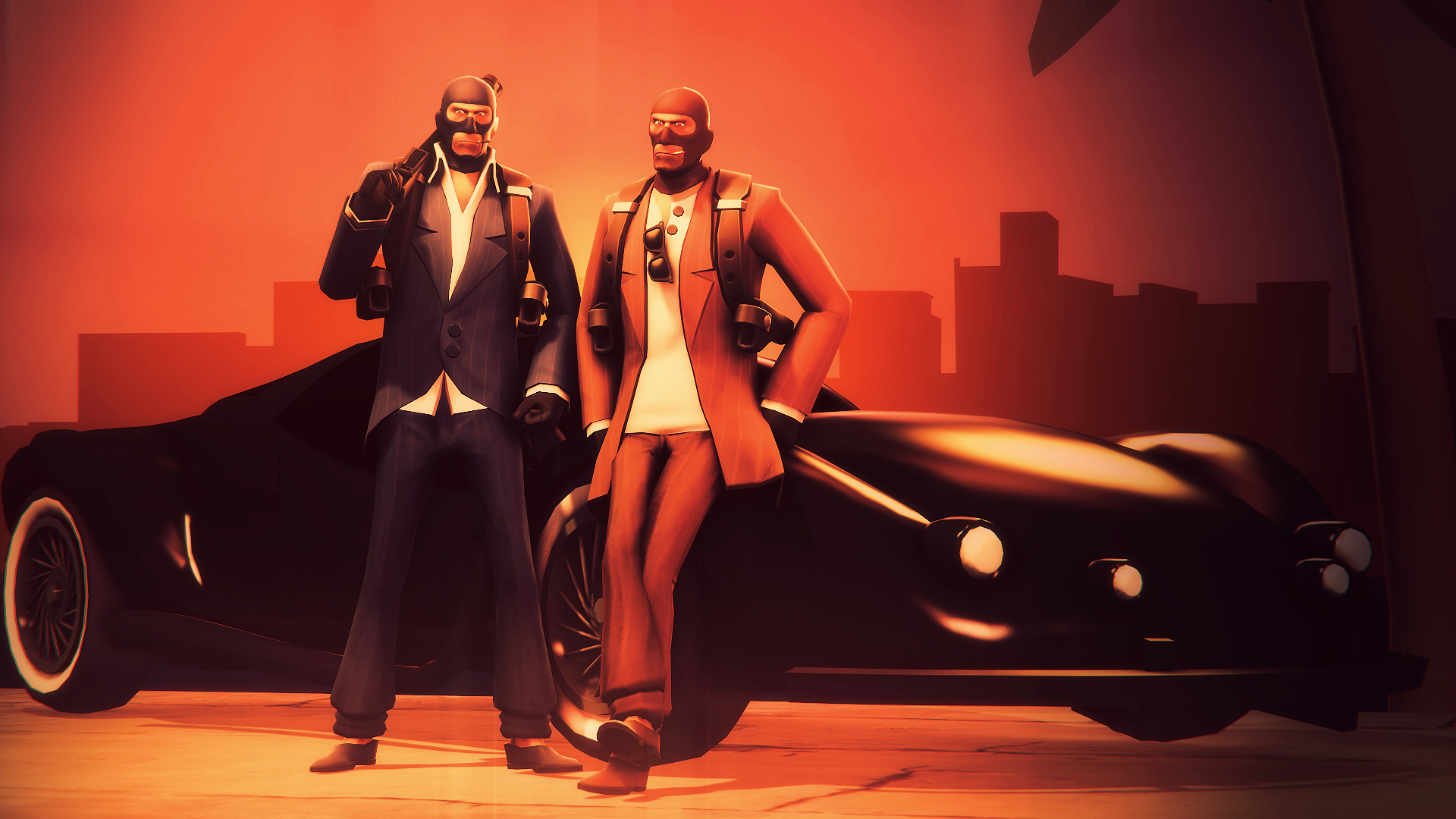 Covert Cops
Collection by
Colteh
Blood's coming in the air tonight.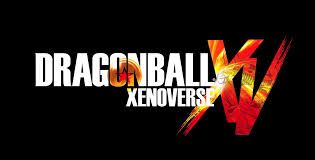 TF2 collection
Collection by
Super_Fms

New Teufort Wasteland
Collection by
Sky
5 down, 4-ish to go...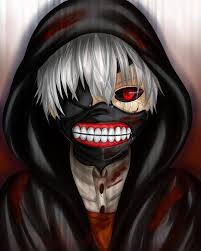 STUFF
Collection by
GoeGoe
Team Fortress 2 (commonly abbreviated as TF2) is a team-based first-person shooter multiplayer video game developed by Valve Corporation. It is the sequel to the 1996 mod Team Fortress for Quake and its 1999 remake. It was released as part of the video ga...

The Big Baby
Collection by
Uncle Grumpskin
Pyro's Halloween costume! Or is it... ?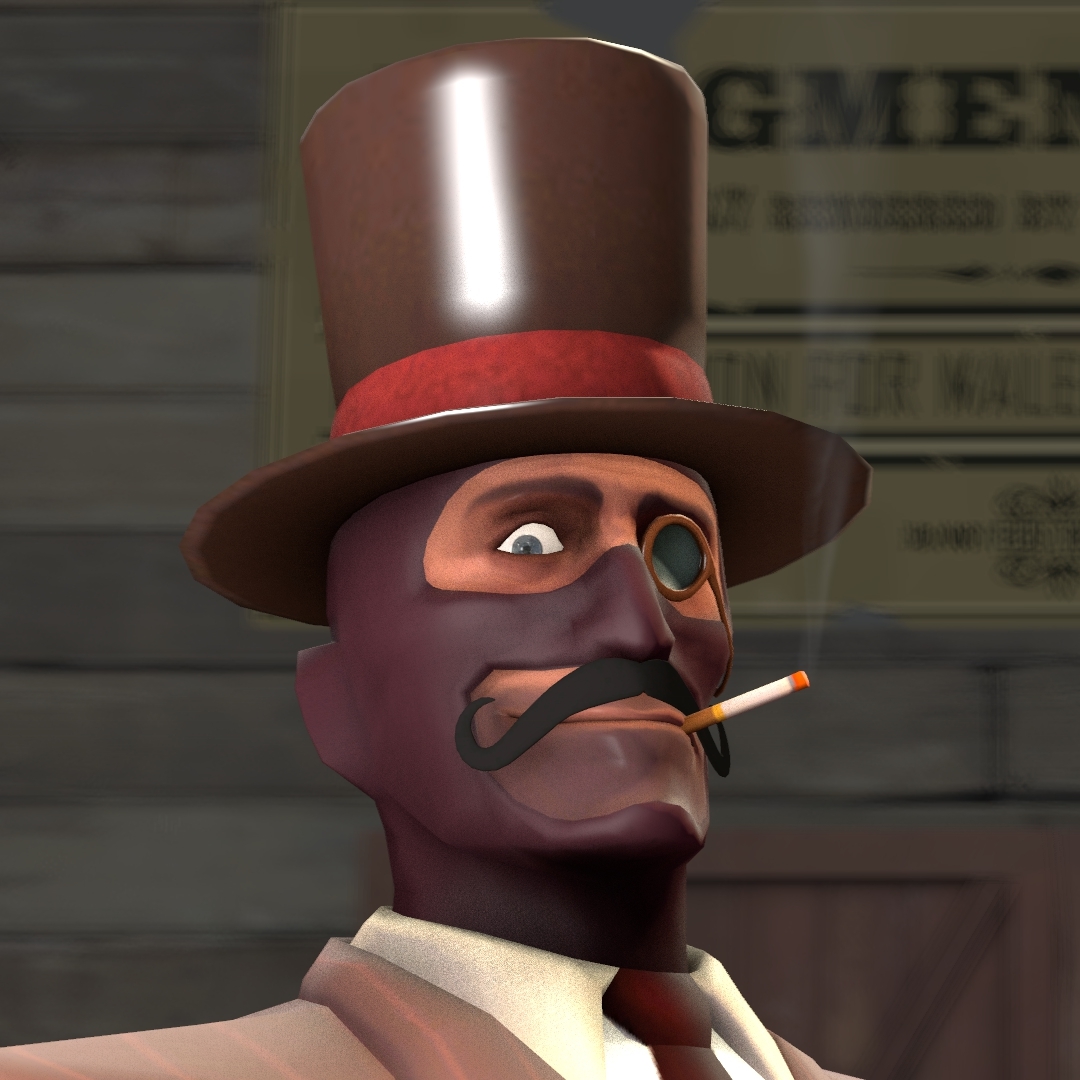 The Classical Creep
Collection by
[CSH] Decaf
Now you can pretend to be all of your favorite villains! (provided they all have top hats, monocles, and curly mustaches) All items are Gold Star Certified too!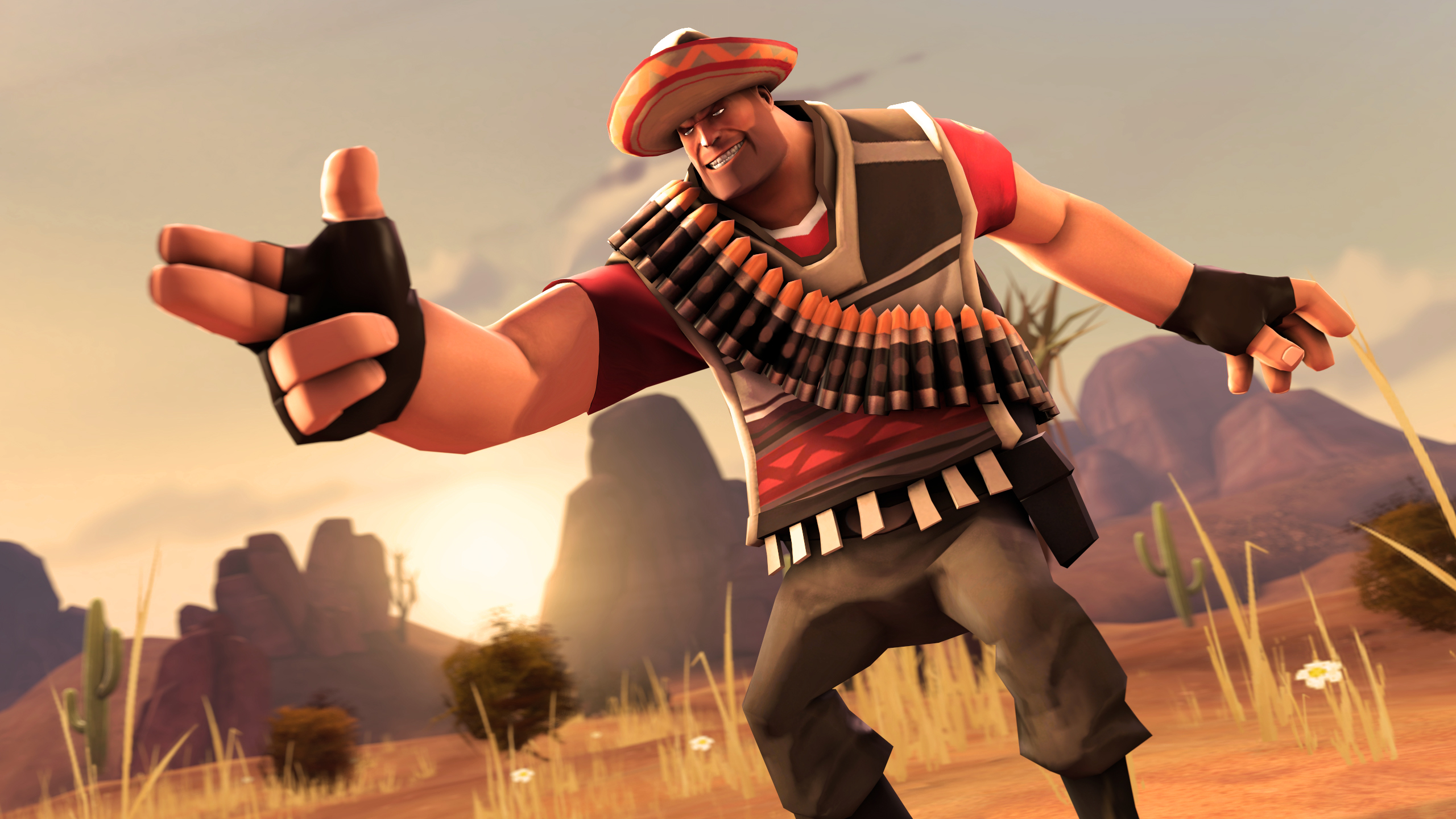 Assault Amigo
Collection by
Ernest
Do you want bullets with that taco, señor?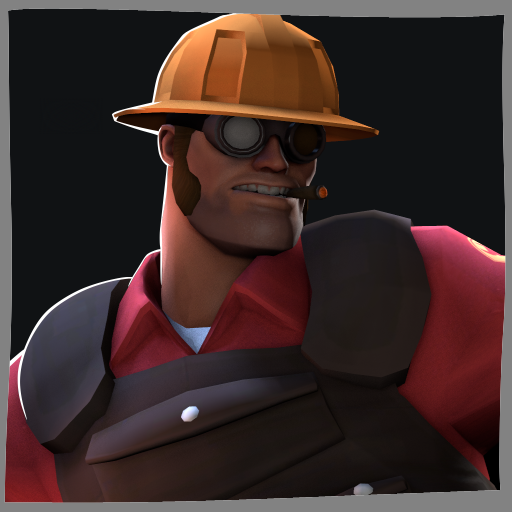 The Classic Conagher
Collection by
Merczy
Ain't nothing wrong with the classics son.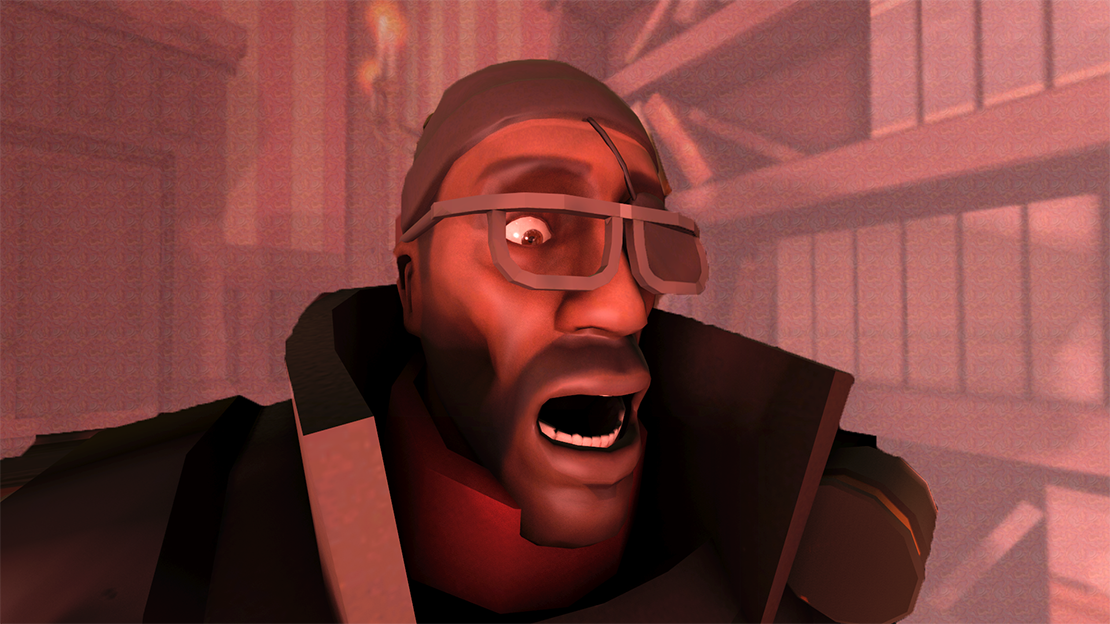 Monocular Oculus
Collection by
Dylancyclone
The two styles of Monocular Oculus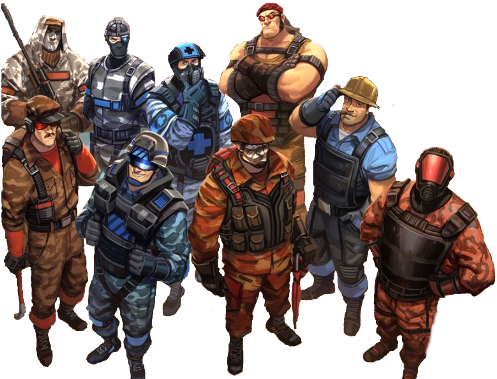 Classic Items
Collection by
VeteranFruitshop
Top quality and beautiful Weapons, Miscs, Hats and other items inspired by the world of Team Fortress Classic Some have already been added and others still waiting to be approved.

Dragon's Breath Archive
Collection by
Hydroplane
This collection was created to better sort out the two versions of the Dragon's Breath or the older version, Wyrm's Exhaust.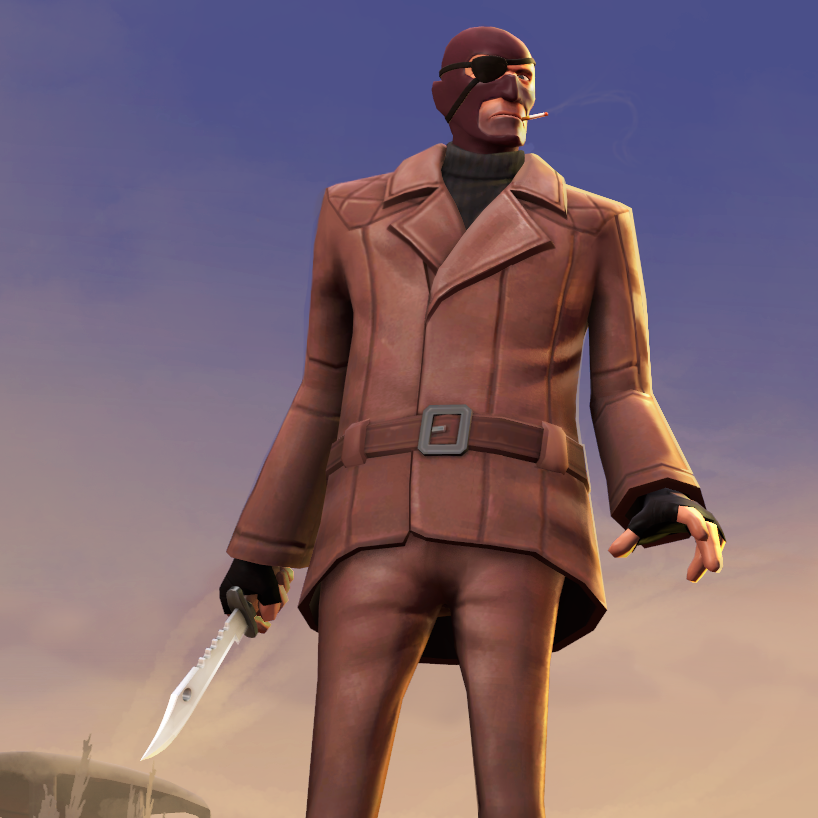 Wasteland Warlord
Collection by
Sky
New Teufort Wasteland Set 5. Shoes/Gloves are all class. 2 styles for the coat/pants item. Note: Not based on the Governor from the Walking Dead. Coat and gloves/boots are Inspired by Max's outfit from The Road Warrior, eyepatch inspired by the de...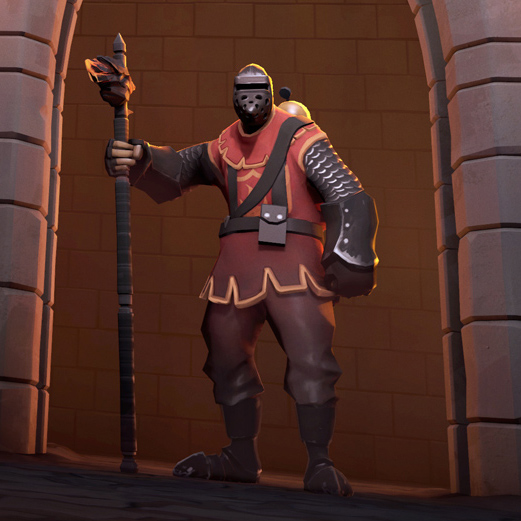 Ember Knight
Collection by
BANG!
This silent knight will turn you into ashes if you are not to be granted passage into the fortress.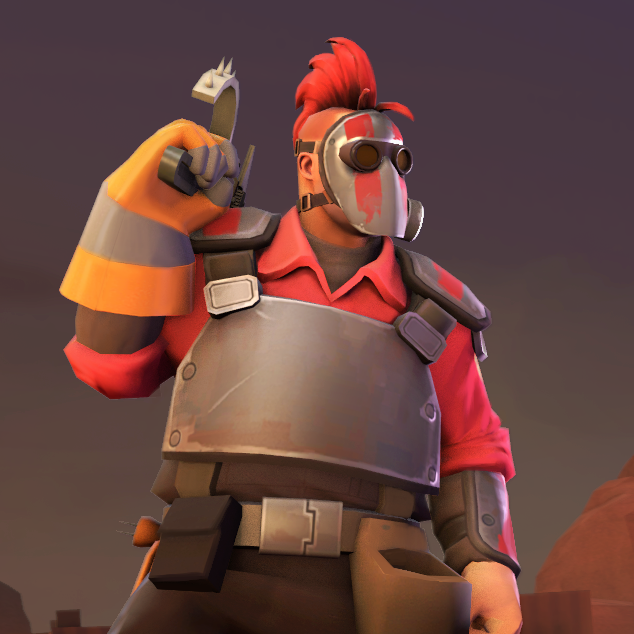 Badlands Bandit
Collection by
Sky
New Teufort Wasteland Set 4. Somtimes war, and slight radiation, changes a man...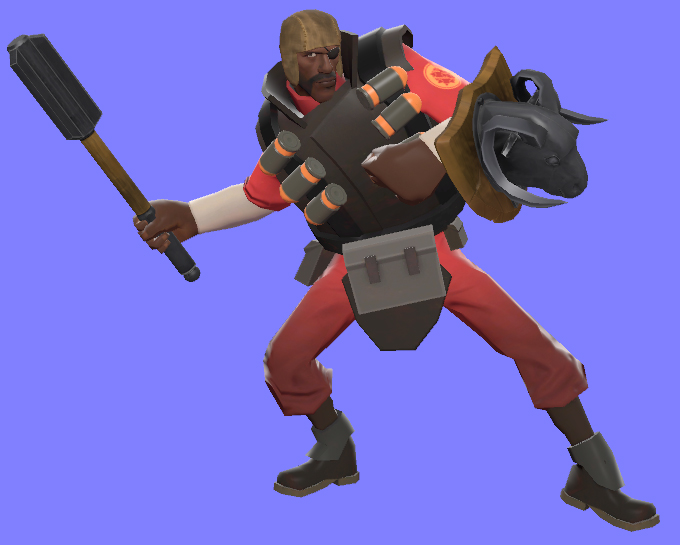 The Less-Than-Pleasant Peasant Pack
Collection by
Snood
On a home trip to Degroot Keep Demo stumbled into a secret room, what he found was a window into his ancestry, and some new toys.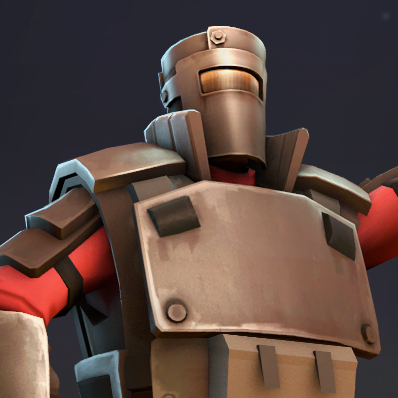 Welded Warrior
Collection by
Sky
Set 3 of the "New Tuefort Wasteland" Collection. Spy or engie will be up next.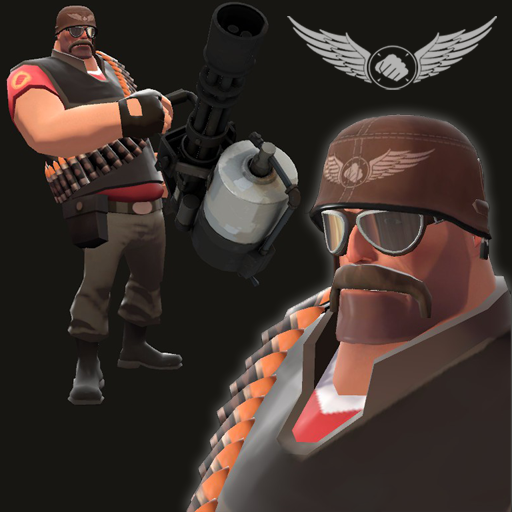 True Biker
Collection by
P®OOf
If you catch the May beetle in your mouth at 130 miles, your vocabulary can be doubled and you'll say faster than machine gun.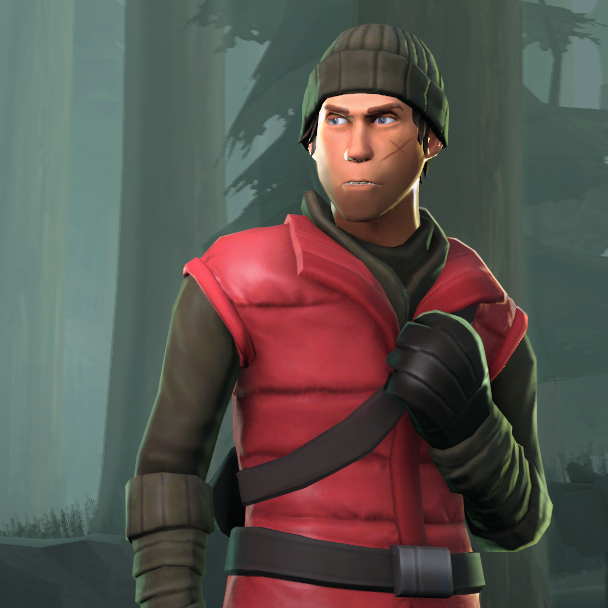 Sole Survivor
Collection by
Sky
Set 2 of the "New Tuefort Wasteland" Collection. We don't need another hero. Huge thanks to Karma Charger for the demonstration video, go check it out!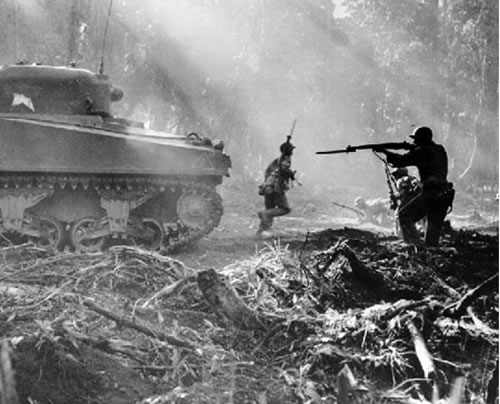 Third Team Fortress world war weapons
Collection by
Kat :3 #Brainless Shotgun
These are a random amount of weapons for every 10 min war in tf2 that you can think of. these weapons will destroy those maggots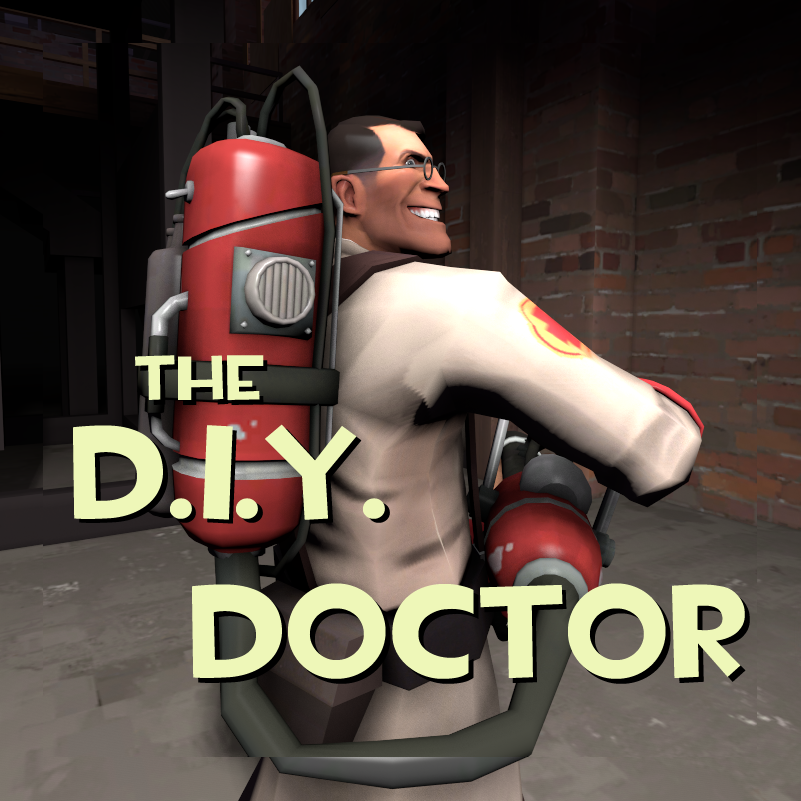 The D.I.Y. Doctor
Collection by
Will T.TVR
Not too long ago someone said "If you want a job in the industry, just give yourself one." I can virtually guarantee you that the industry being referred to was not internal medicine. But why should that stop you? His words are probably just as true for a...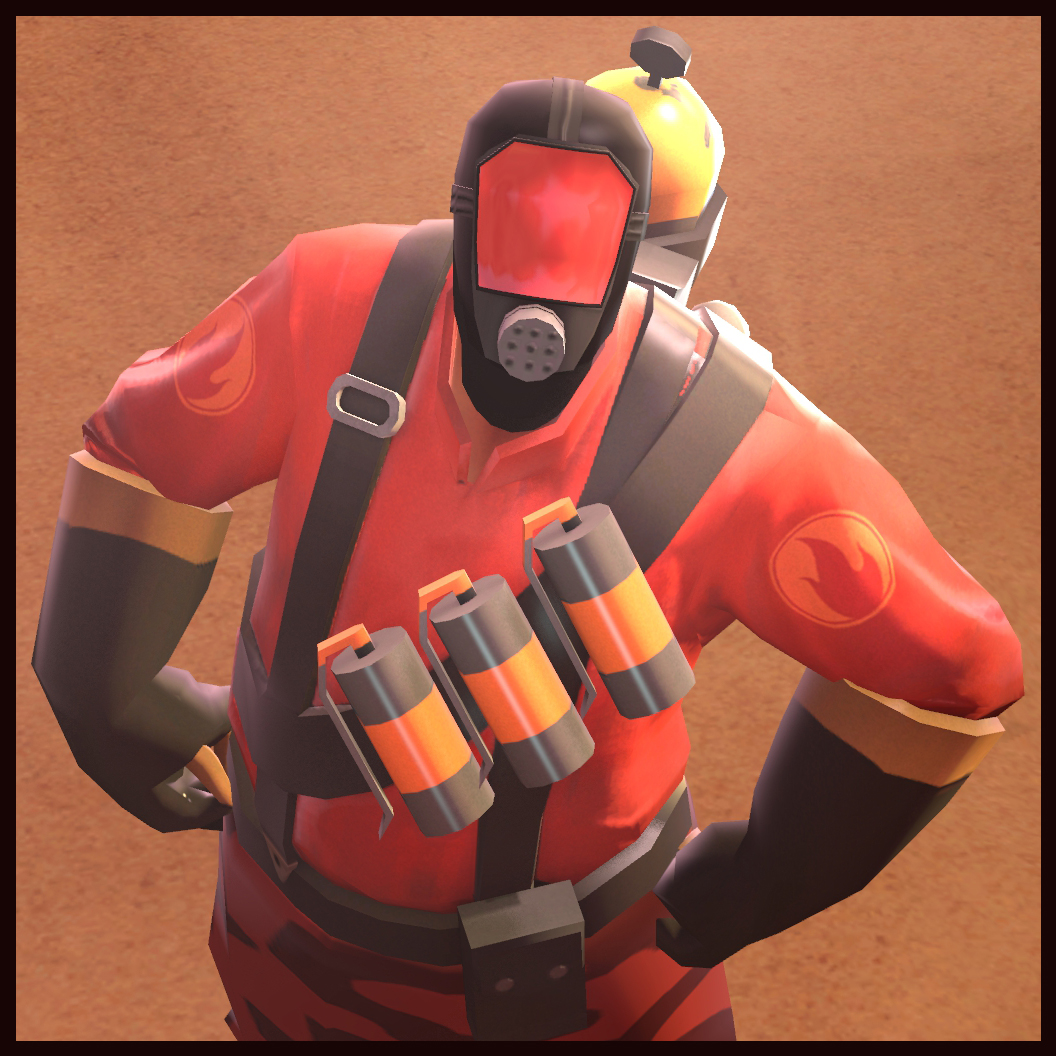 Classical Blaze
Collection by
Ludumberg
The classic Pyro Set Everything done by Ludumberg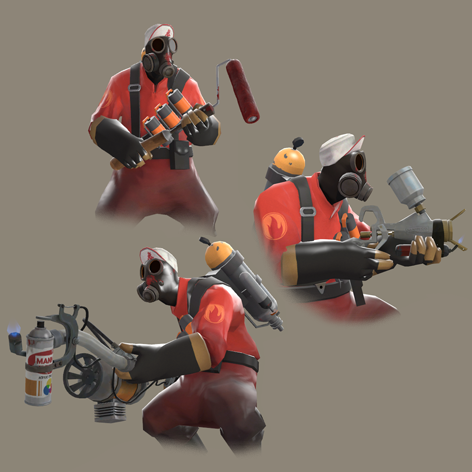 Pyro's Picasso Pack
Collection by
SgtR007
Who knew paint was so flammable? Apparently, this psychopath did. Collect all of the items in Pyro's Picasso Pack and show off your mercenary-style performance art. Then cut off your own ear, 'cause you're frickin' insane.

VLEK's Halloween Items
Collection by
VLEKᴬʳᵗꜟˢᵗ

Scout's Cyclist set
Collection by
MaxOfS2D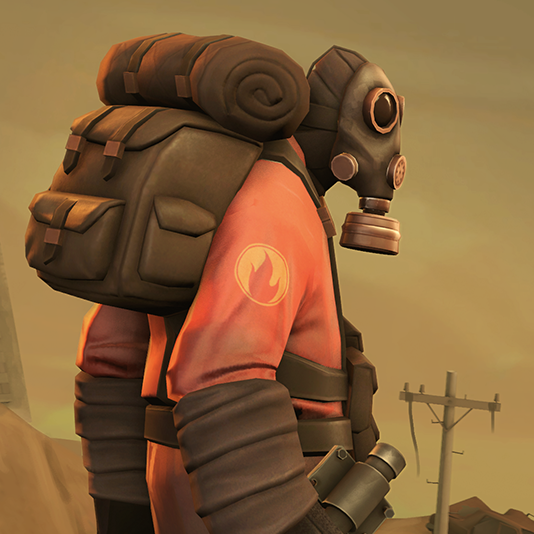 Badlands Wanderer
Collection by
Sky
Set 1 of the "New Tuefort Wasteland" Collection. Textures By Psyke Models By Sky/Donhonk Concepts by Square/Sky Promos By Sky/Donhonk Mods available for cosmetics at each of their pages.