Showing 121-150 of 12,361 entries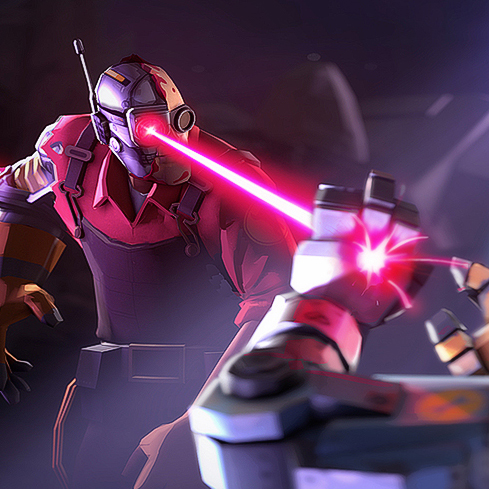 The Automated Abnormality V2
Collection by
<<GT500>> JZeeba
Cyborg items for Engie and Pyro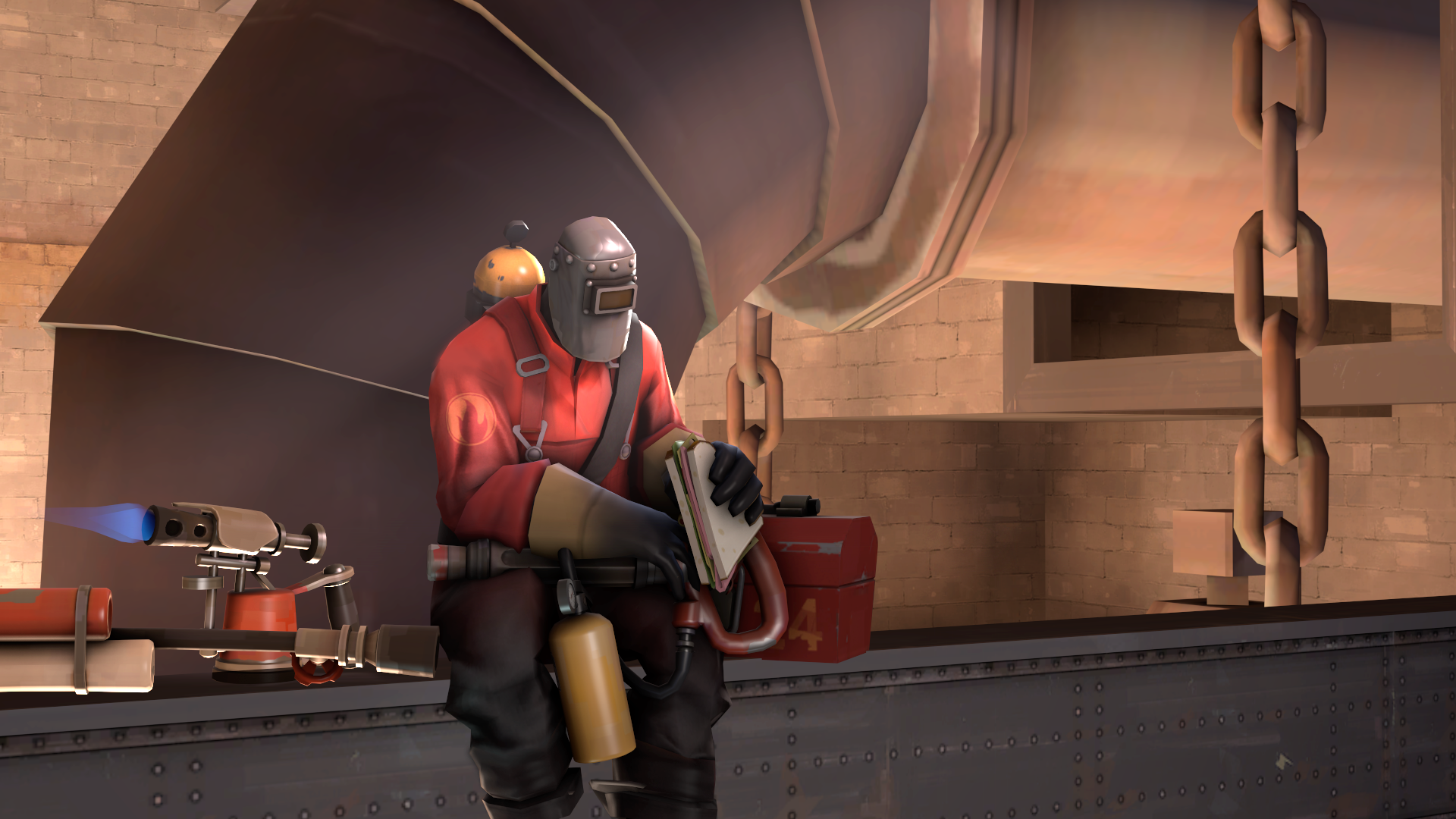 The Psychotic Steelworker
Collection by
CoreVixen
A 6 piece construction themed set for pyro.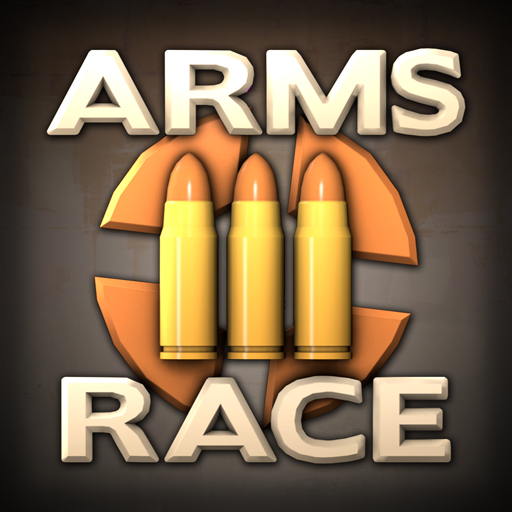 Arms Race 3 Collection
Collection by
Gadget
This collection contains all the entries of the third Arms Race weapon design contest. Make sure to upvote all your favourites. Meet the winners of the third Arms Race. Check out the contest website for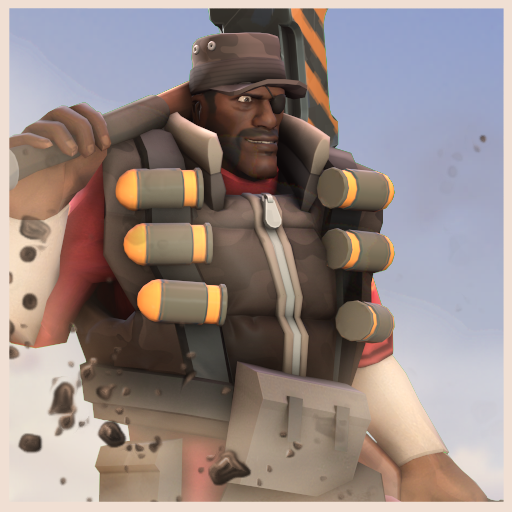 Destruction Worker
Collection by
Bapaul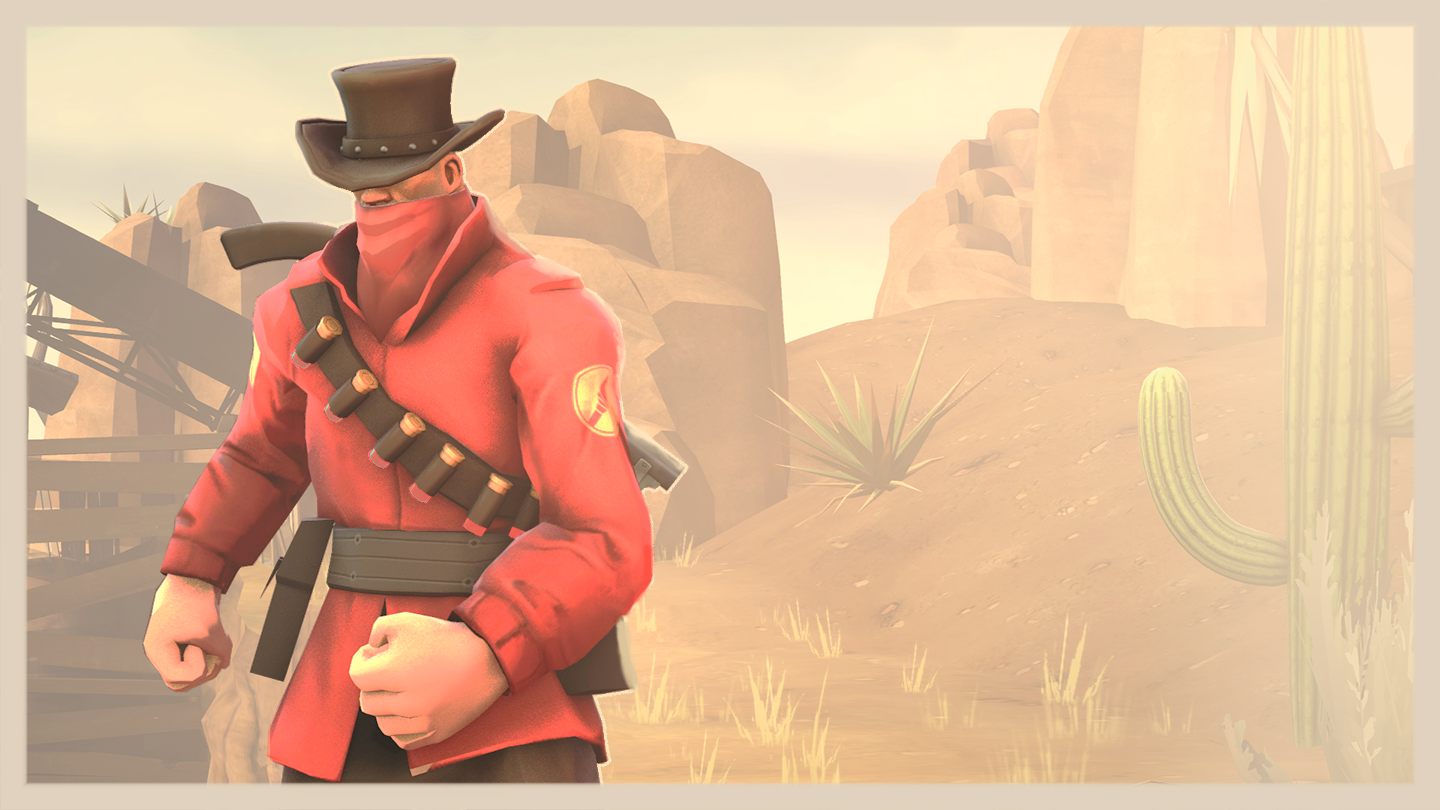 The Badland Bandit
Collection by
SMaestros
Badland Bandit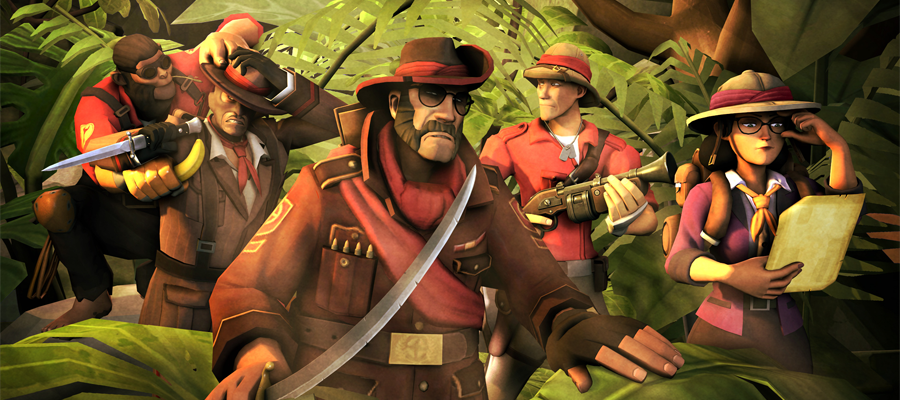 The Grand Gentlemenn of Lethal Talents -- UPDATED--
Collection by
QuestionablyInsane
This is a collection of Safari themed sets for the Sniper, Spy, Medic, Soldier, Heavy and Scout created by QuestionablyInsane and friends for the proposed Mayann update. Also included in this collection are other well made items from fellow workshop frien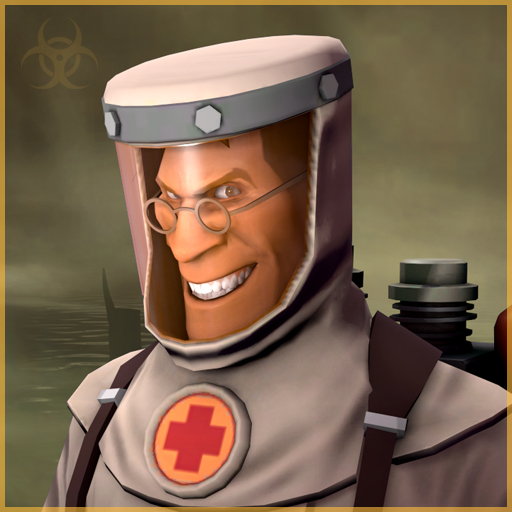 Biohazardous Materials
Collection by
Svdl
Zombies or zombie making ability probably not included. Infections or infection giving abilities probably not included.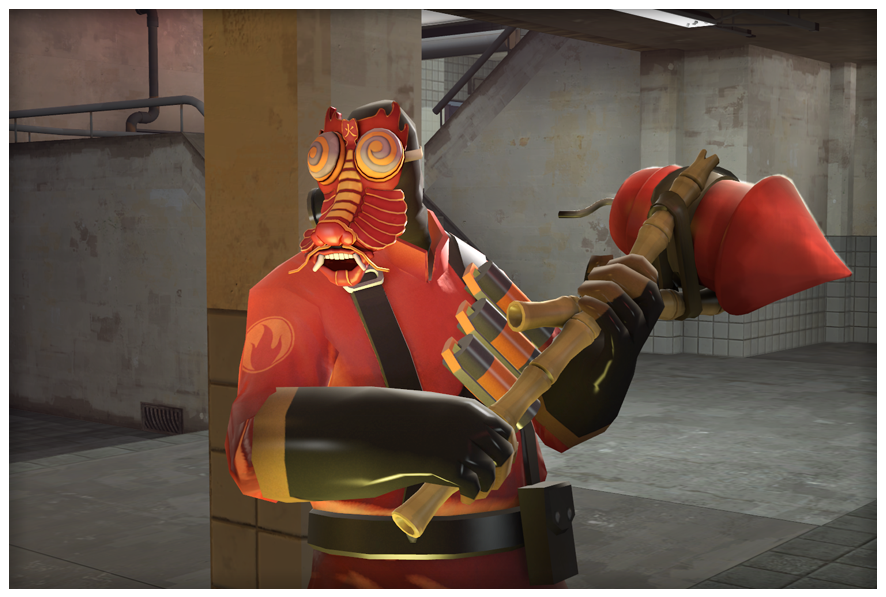 Oriental Dragon
Collection by
Bapaul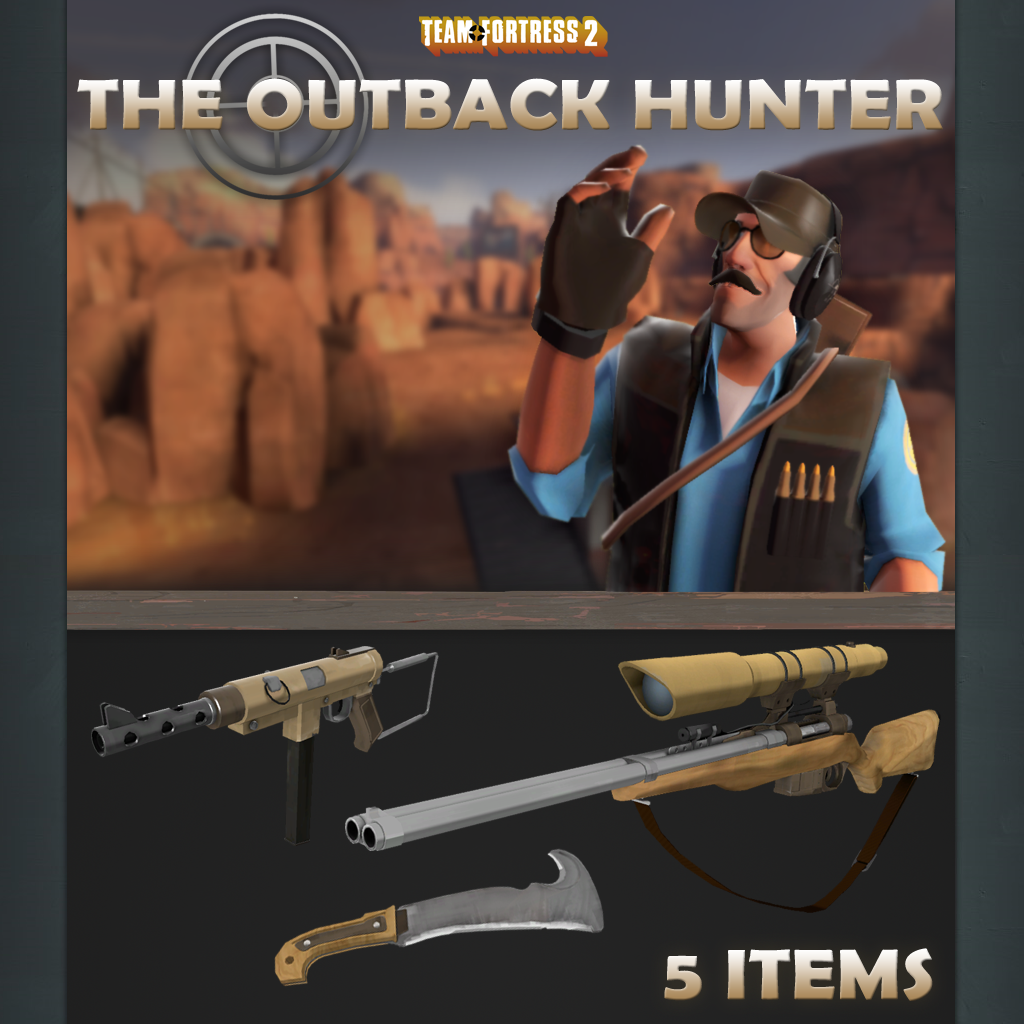 The Outback Hunter
Collection by
Ravidge
The Outback Hunter! Features 5 items: - The Double Standard Primary weapon, a double-barreled bolt action hunting rifle. - The Rat-attack-tat Secondary weapon, a SMG. - The Bushman's Mate Melee weapon, a large machete based on the "Woodman's P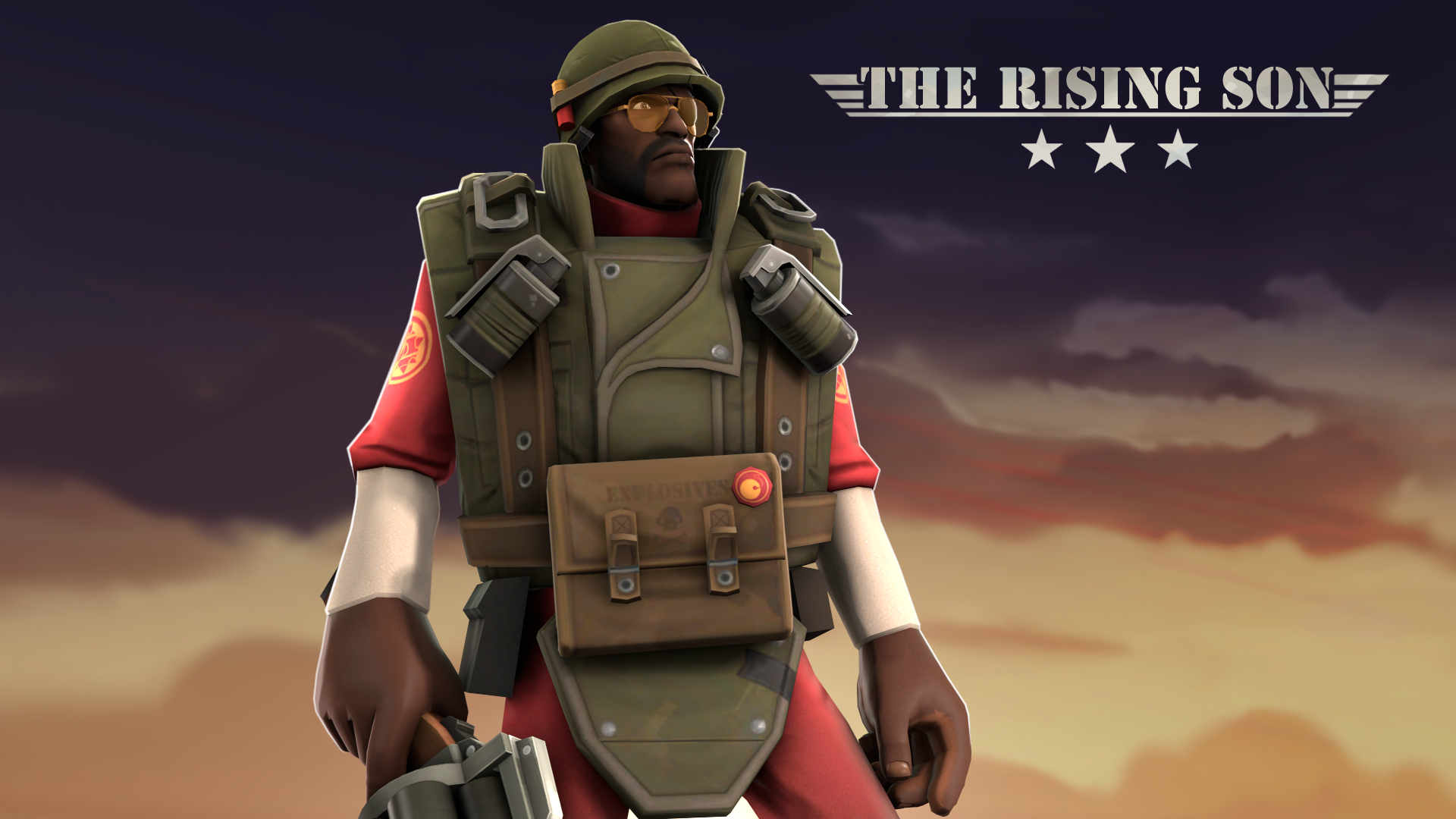 The Rising Son
Collection by
Texman
A vietnam themed set for demoman inspired by Tropic Thunder

Enju TF maps
Collection by
Enju
Enju TF maps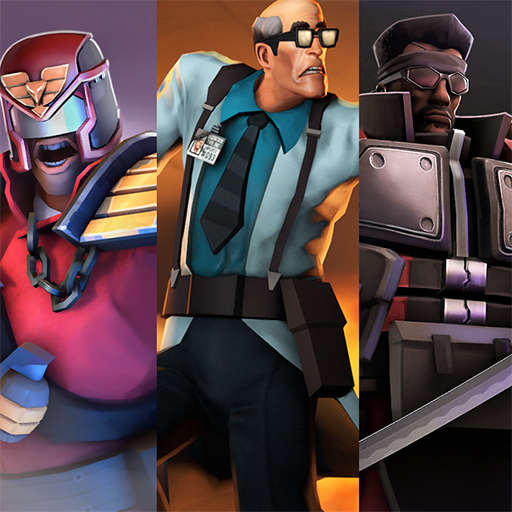 Explosive Halloween 2015
Collection by
GetGrenade
Collection of new items (and few old ones) made by me for this years halloween event! Check em out! And maybe even vote!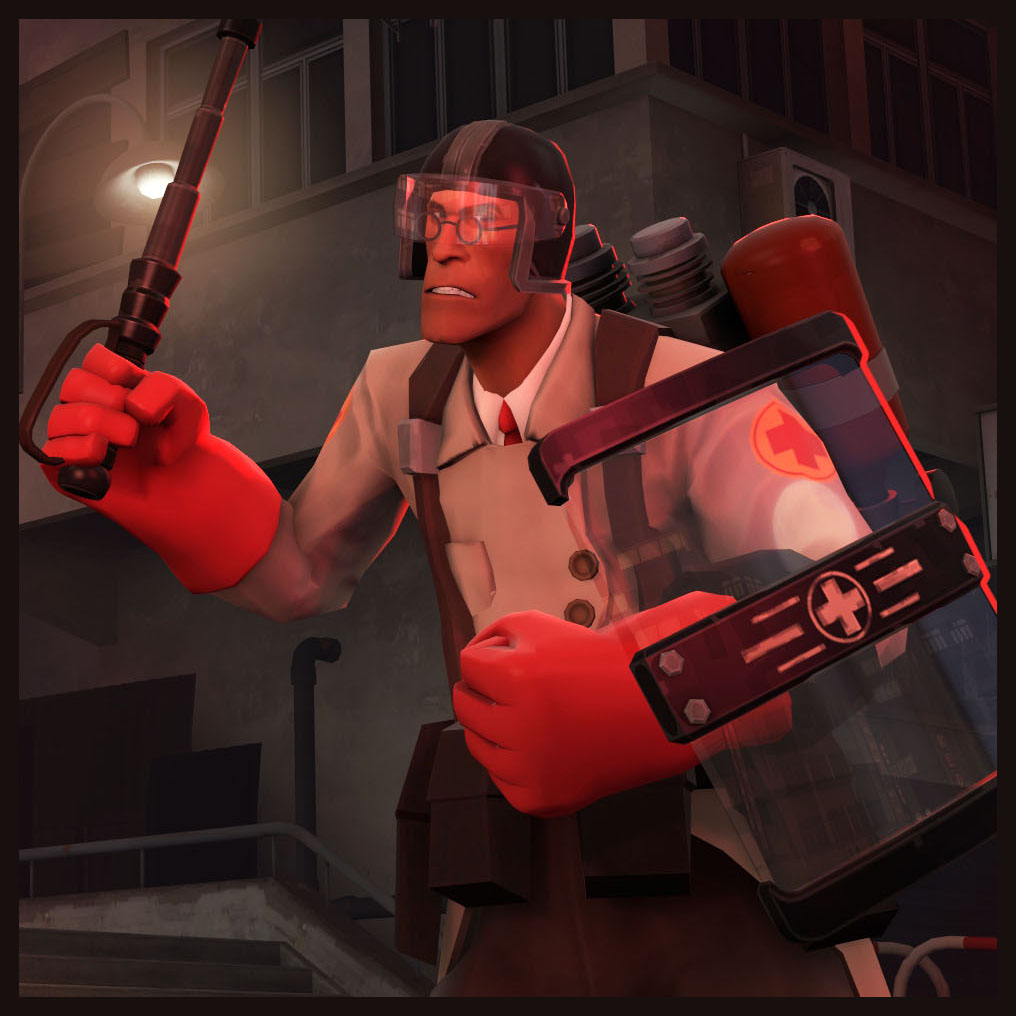 The Armored Guardian
Collection by
CoBalt
80% bulletproof.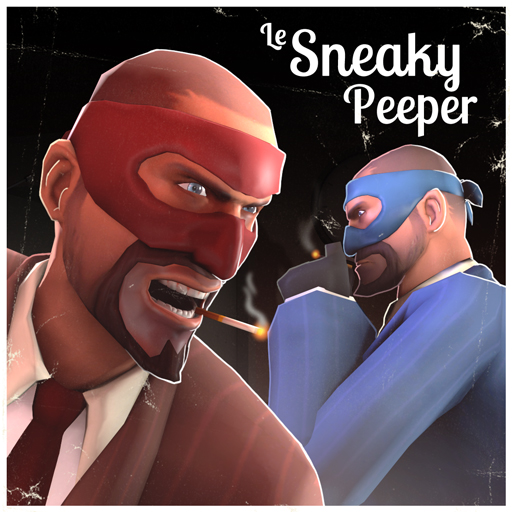 The Sneaky Peeper Set
Collection by
>>--The Heartsman--->
Contains both items in the Sneaky Peeper set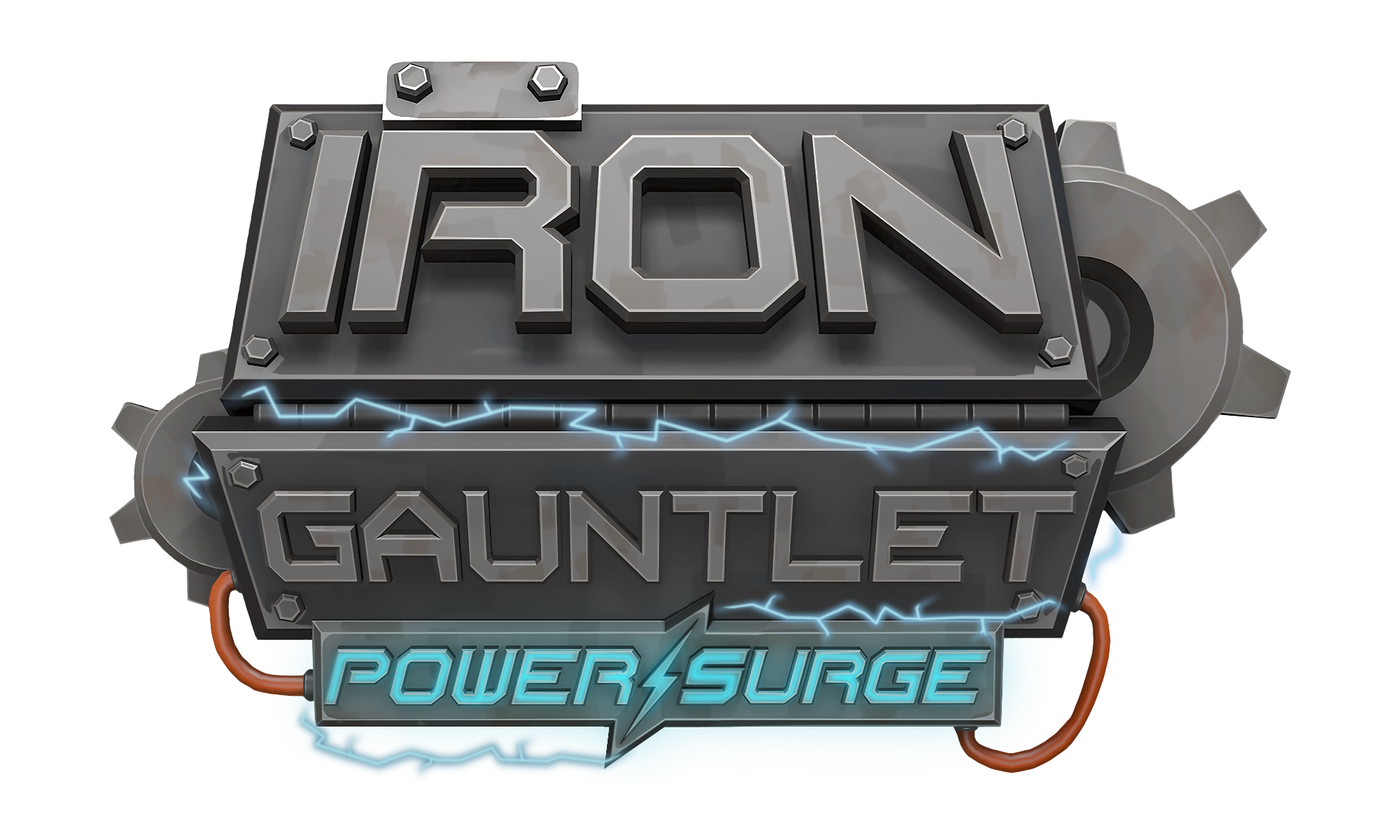 Iron Gauntlet :: Power Surge
Collection by
Woozlez
This is a rework of our community MvM project, code named: Iron Gauntlet :: Power Surge. The theme of the project is electricity/energy generation gone horribly wrong. We are asking TF2 community members to create and submit electrical and nuclear them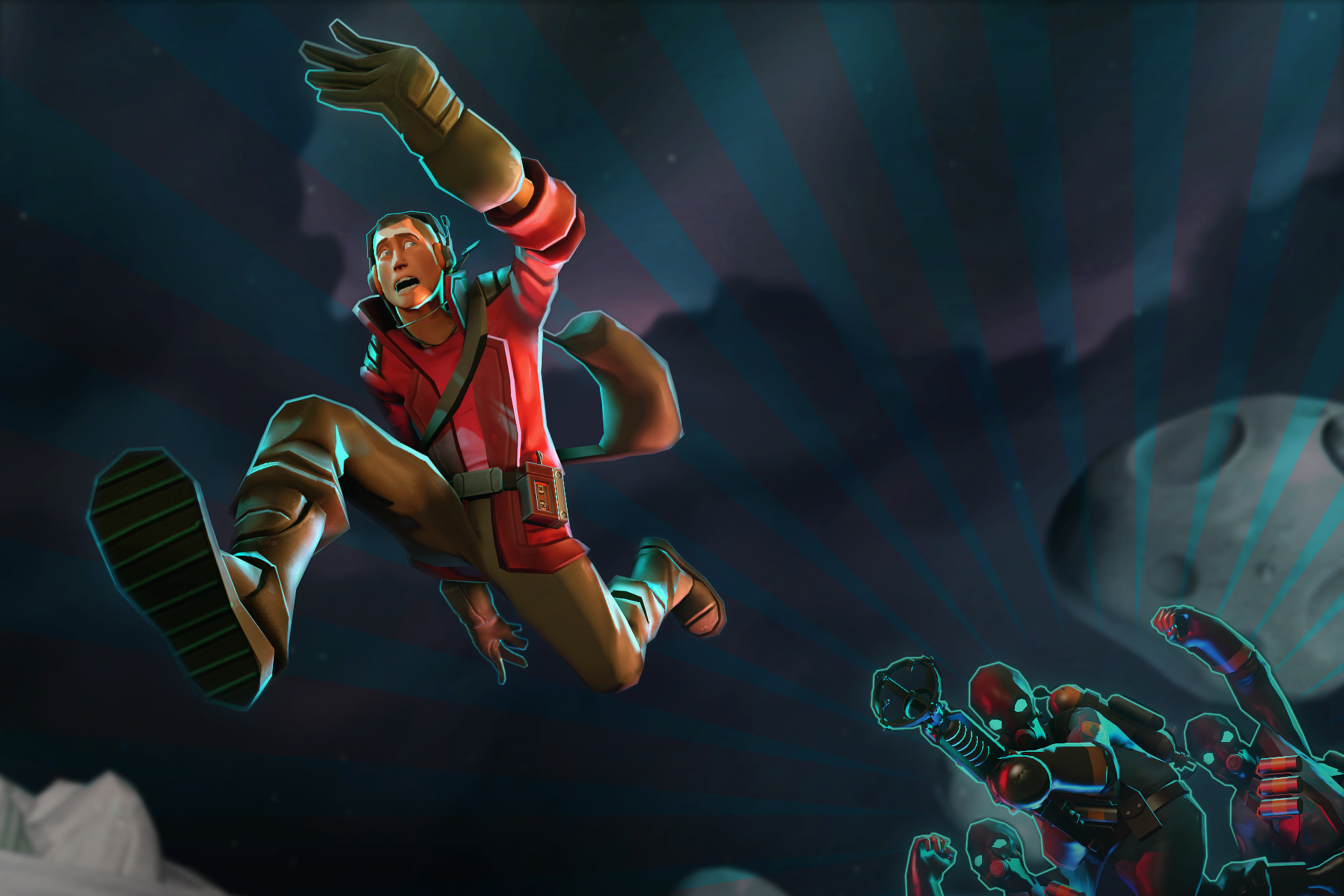 Intergalactic Outlaw
Collection by
donhonk
Appealing apparel for the well worn space cowboy!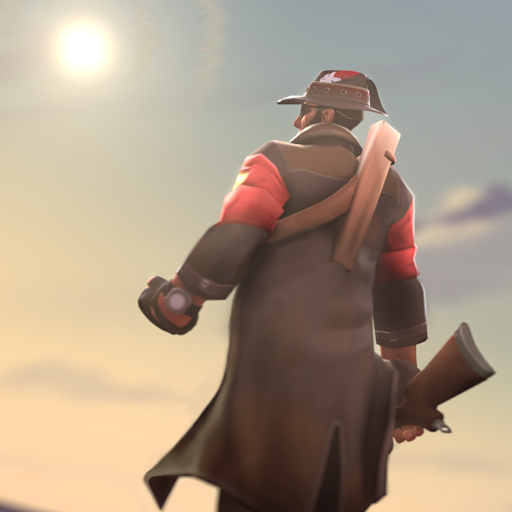 Scatterbrain Mundy
Collection by
Ertz™
.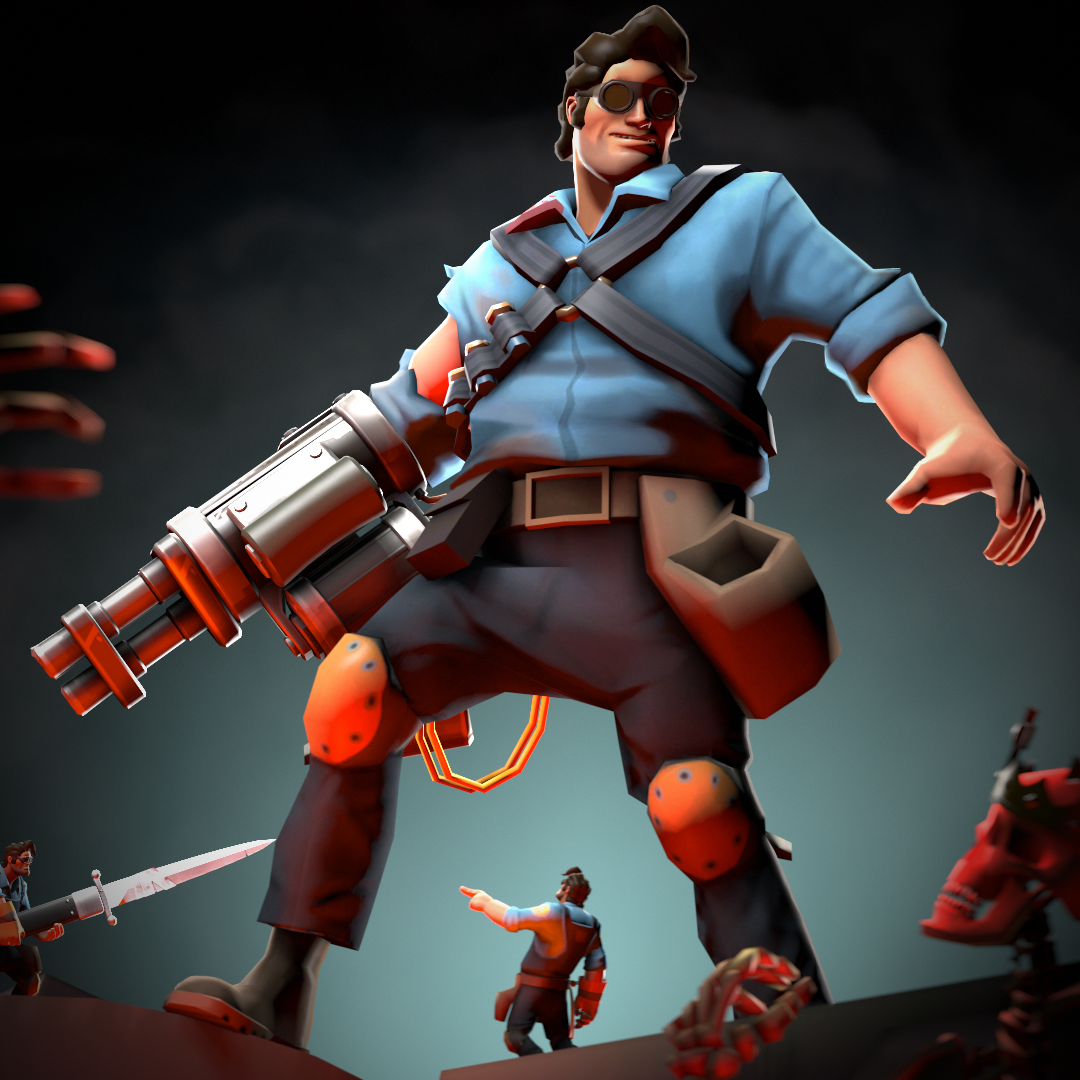 One Man Army of Darkness
Collection by
Constructor
Hail to the king, baby.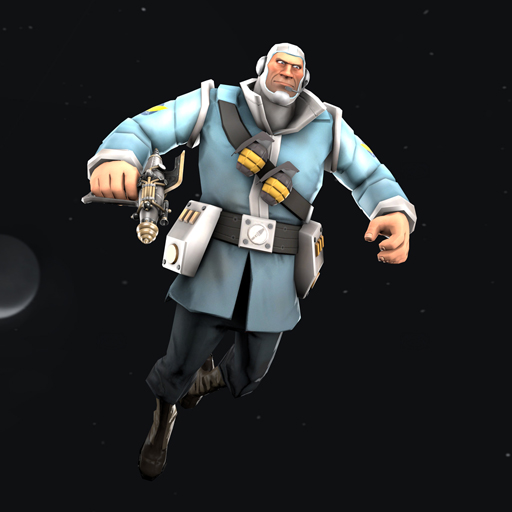 Supernova Soldier
Collection by
Gadget
A set of space themed items for the Soldier.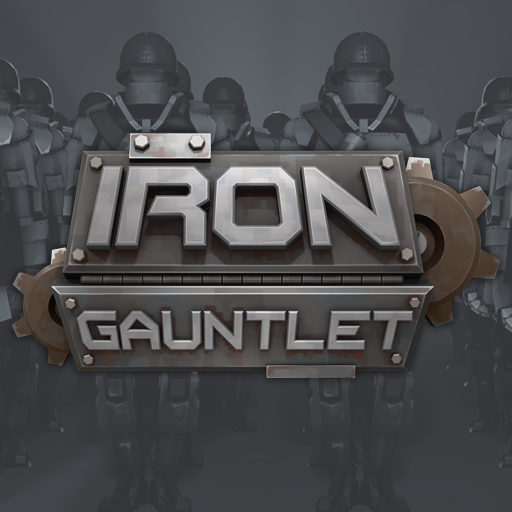 Iron Gauntlet - Maps, Cosmetics, Weapons, Taunts, Unusuals
Collection by
Woozlez
This is the collection for the new community project "Iron Gauntlet", ran by Woozlez, SedimentarySocks, and CoBalt. We aim to create and collect together as many robotic items as possible, then present them all together to Valve as a potential community up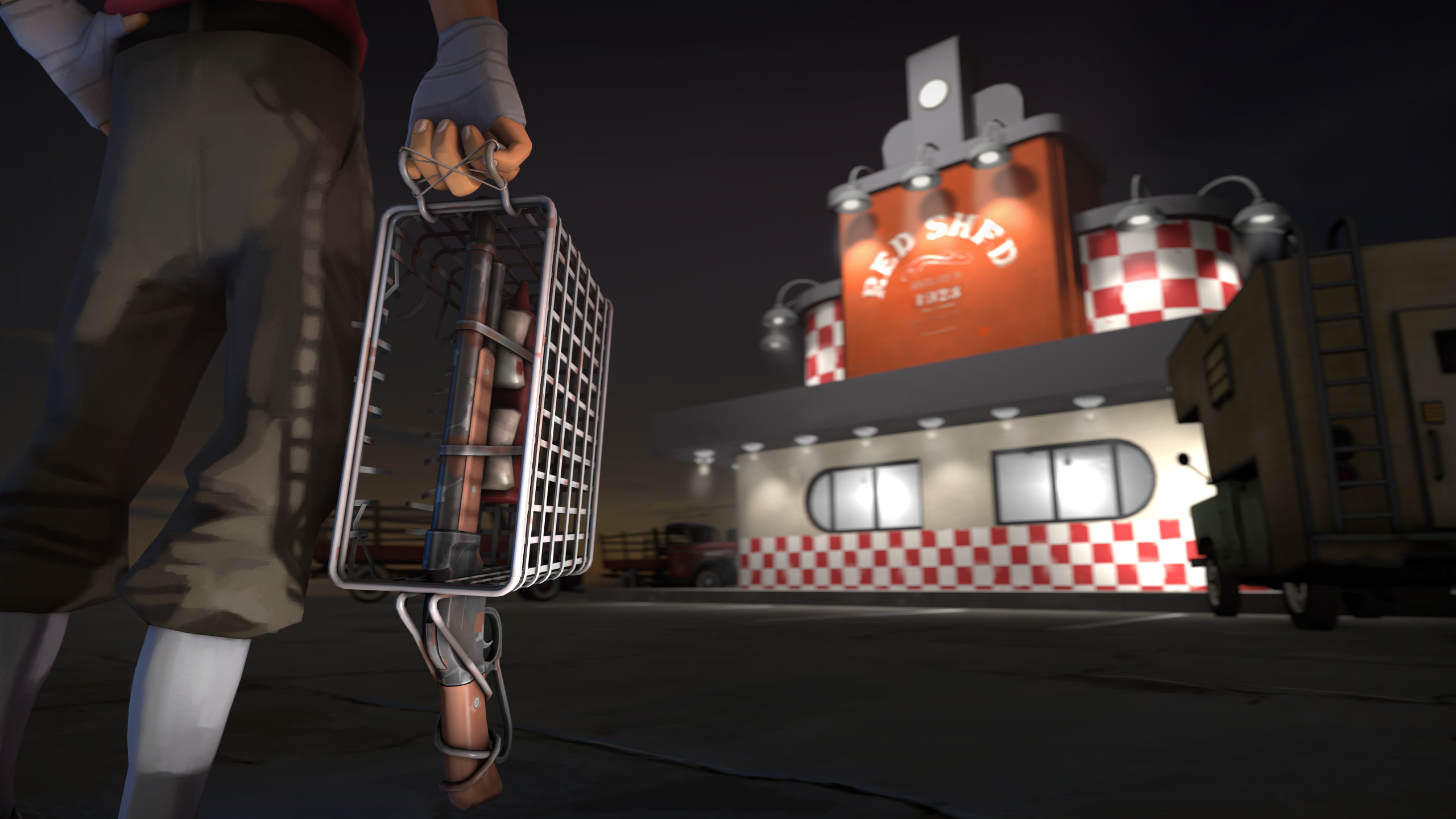 The Minimum Wage Pack
Collection by
SNIPA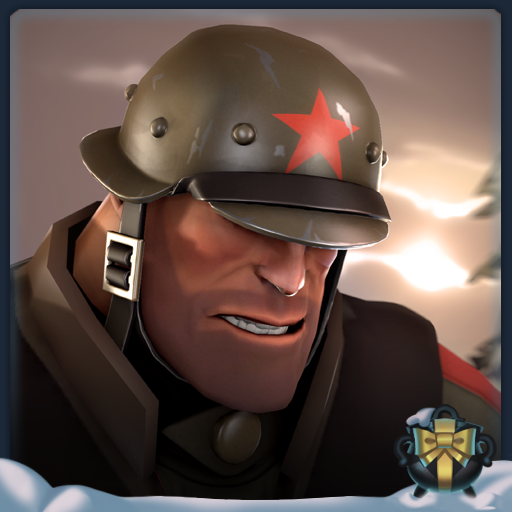 Armaments of Another Era
Collection by
Rozzy
A big set for a big mann.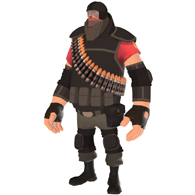 Juggernaut Set
Collection by
Dr. Aibaleet
Juggernaut Set for the Heavy, concept by CoBalt and all the other stuff by Doctor Aibaleet.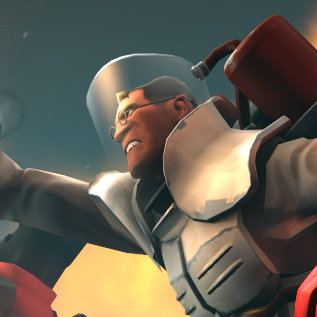 Team Buttress
Collection by
Svdl
Hold your team up!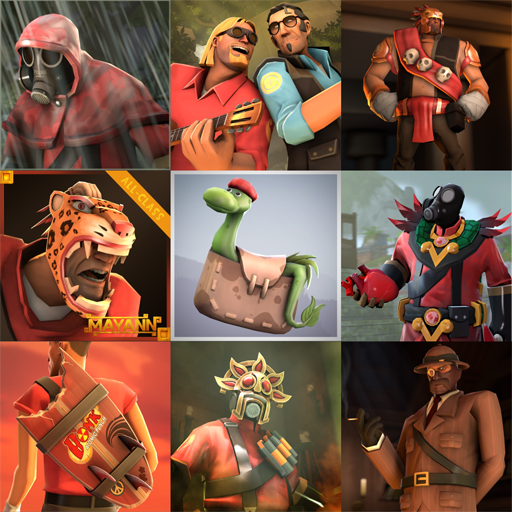 JZeeba's Jungle Joust
Collection by
<<GT500>> JZeeba
A collection of jungle-themed items I've collaborated on.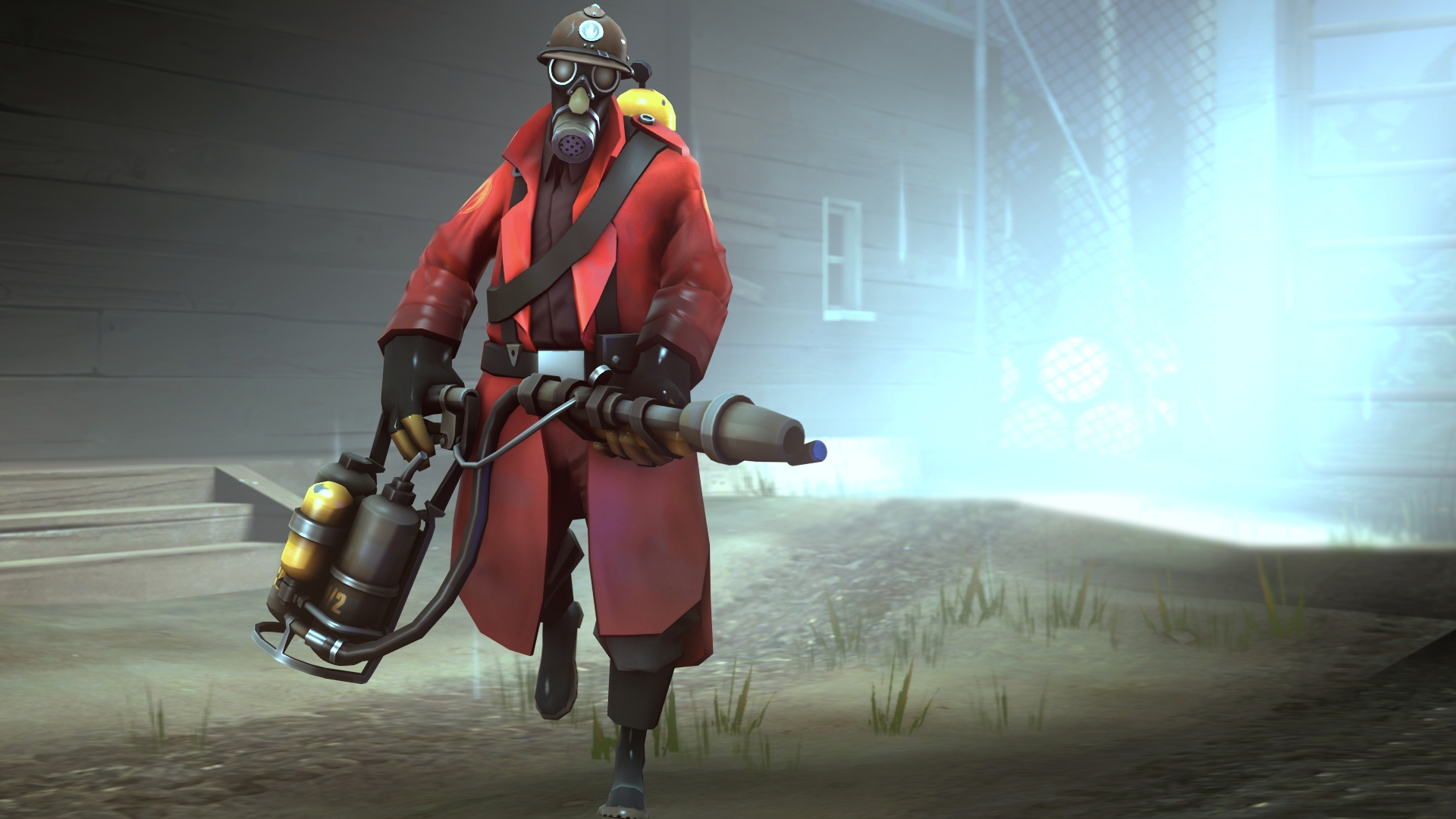 The Militant Marauder
Collection by
CoreVixen
A ww2 looter themed pyro set with equipment form several nationalities. Toasty Trenchcoat mod: https://www.dropbox.com/s/8aqt8j2isnr65pb/The_Toasty_Trenchcoat.zip?dl=0 Flare Warden mod: https://www.dropbox.com/s/37rq27beleei1f9/The_Flare_Warden.zip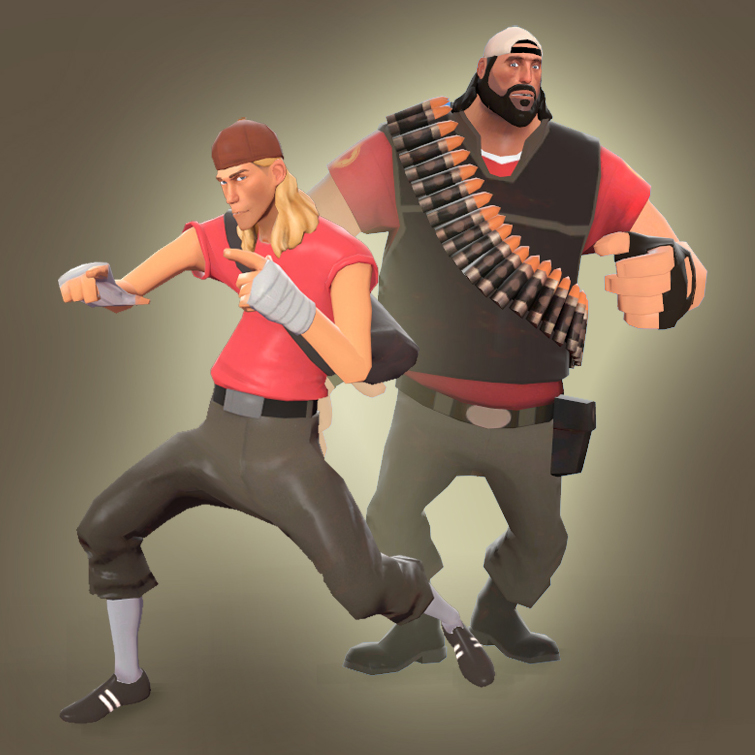 Scout and Quiet Heavy
Collection by
goldenjohnson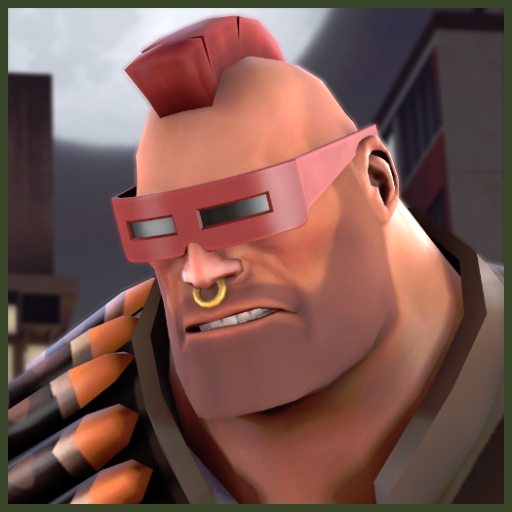 Bebopper
Collection by
RetroMike
Stomp Pyros, Stomp Pyros!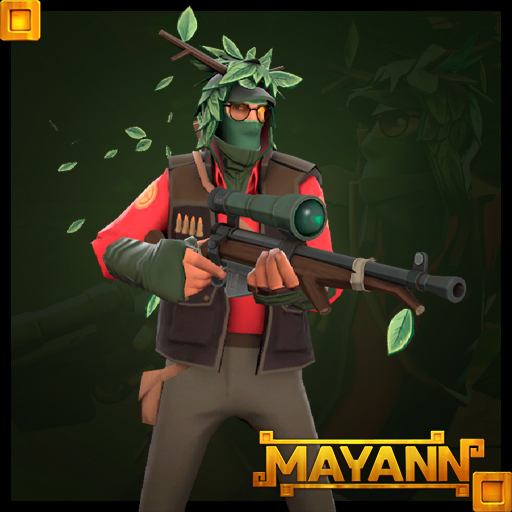 The Invisible Scoper
Collection by
Corvalho
A jungle themed set of items for the sniper. http://gamebanana.com/skins/embeddables/146218?type=large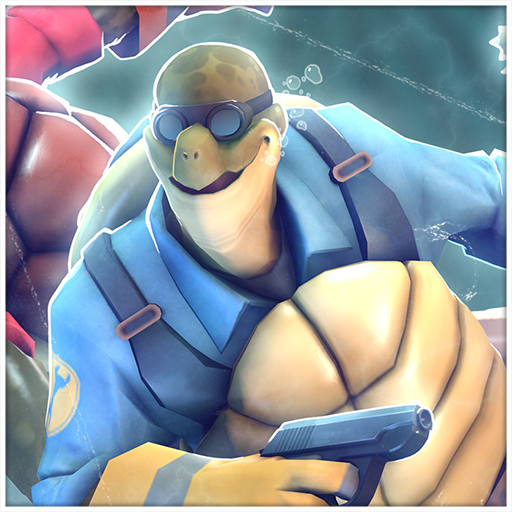 Dell in a Shell
Collection by
>>--The Heartsman--->
A collection of items for Halloween 2014, based around the idea of the 'Turtle Engie'