Showing 91-120 of 11,076 entries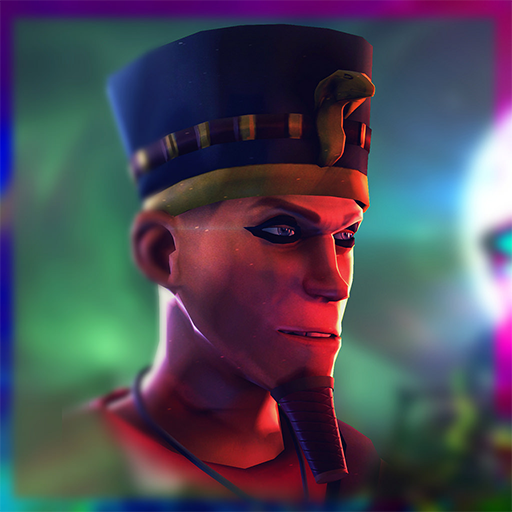 The Egyptian Emperor
Collection by
passport.mid
"Time to go down in history, baby!"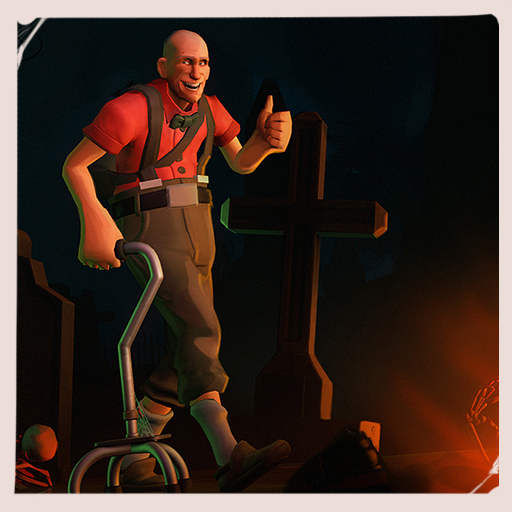 The Curious Case of Benjamin Bonkin'
Collection by
Sparkwire
Live fast, die old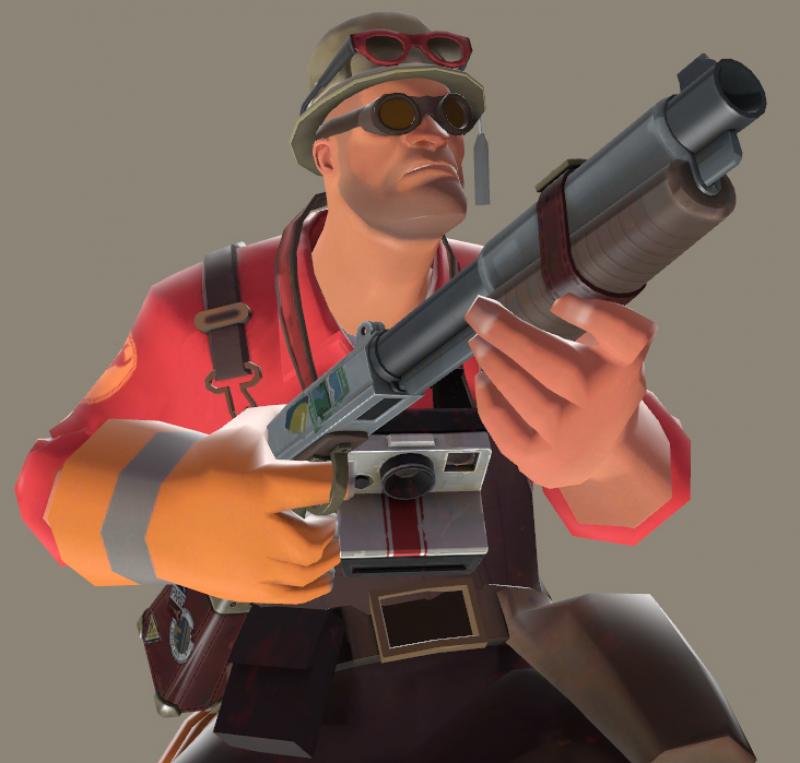 The Texan Tourist Set
Collection by
SgtR007
Get out of Texas and explore the world, which includes the inside of some Frenchman's skull. Nothing says "American tourist" quite like a shotgun-toting know-it-all with a southern accent. Can I get catsup on that? Includes the Cosmopolitan (shotgun r

The Bushman's Essentials
Collection by
boomsta
some neat stuff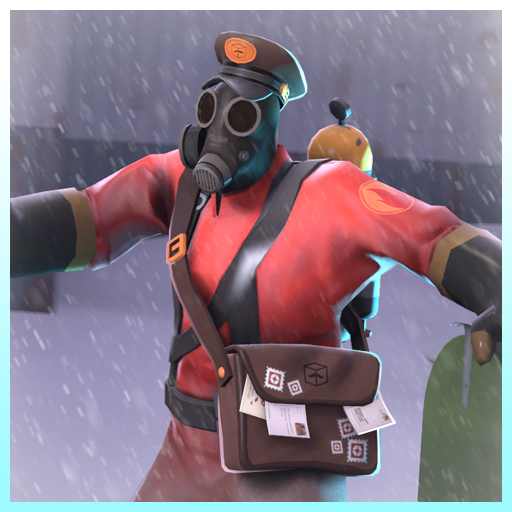 Return to Sender
Collection by
Segab
Nobody knows how Pyro is the only remaining employee of Mann Co. Shipping, but one thing's for sure, he sure loves his job.

TF2 Halloween 2013: Rain*carnations
Collection by
Ryan
All Submissions for Halloween 2013 by Rain*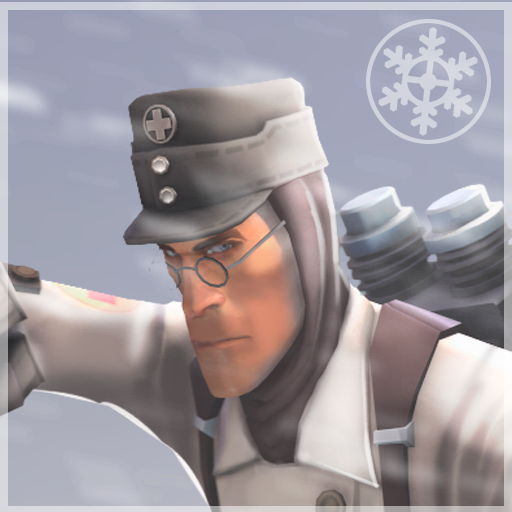 The Harsh-Weather Healer
Collection by
Ertz™
gloves canteens and hat for medic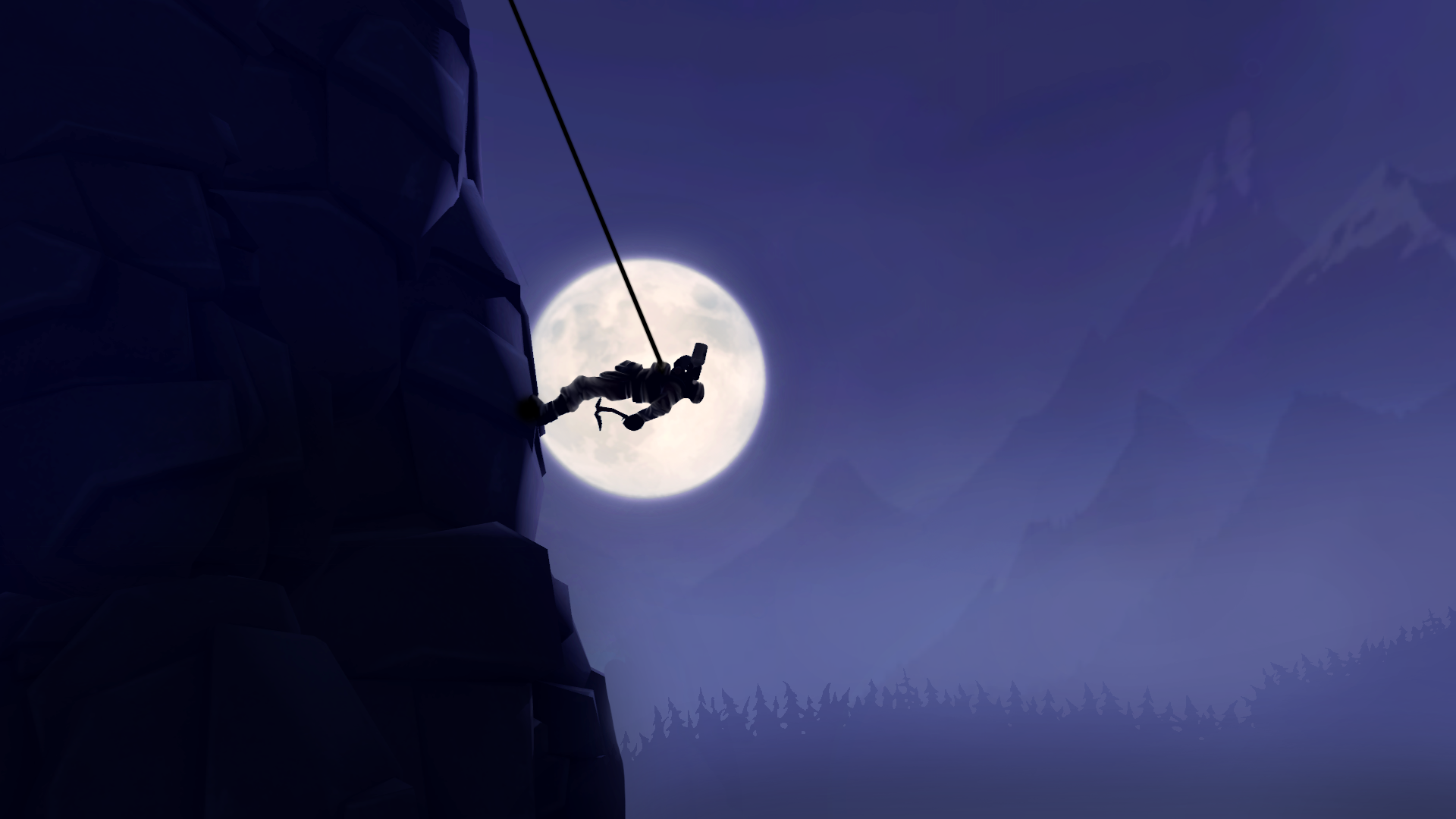 The Levis Climber
Collection by
Maxxy
Have you ever drinked while the world is upside down? Features: - Faceflexes - 3 LODs Vote for the set!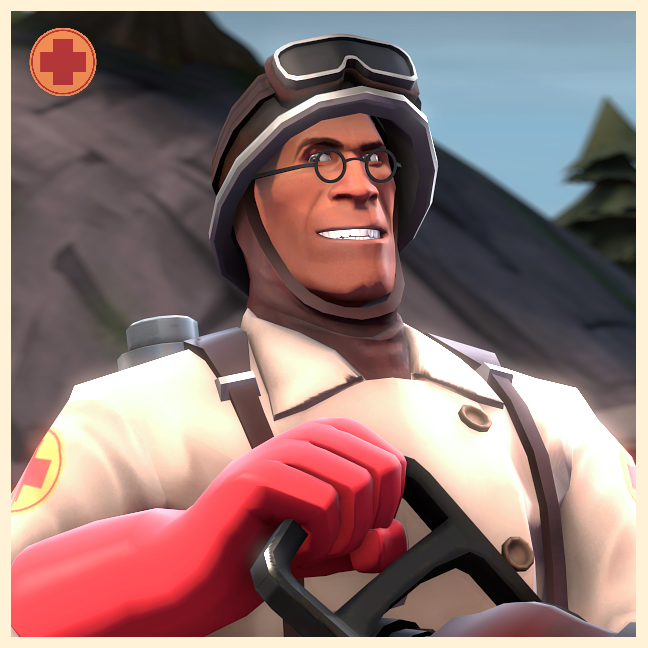 The Field Medic's Equipment
Collection by
boomsta
A set of a few items I made! Check em out and rate em up!

Workshop League - 02
Collection by
ZOAG
This collection includes all the workshop submissions accepted for the Workshop League collection of April and early May 2016. http://images.akamai.steamusercontent.com/ugc/26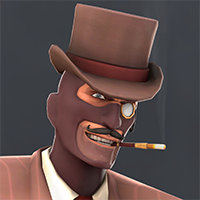 The Antagonist
Collection by
JPRAS
The classic gentleman villian set for Spy. Includes 4 items: The Deadly Rose (Revolver) Lord Stabington's Cane (Knife) Spydely Wiplash (Hat) Antagonist's Attire (Misc)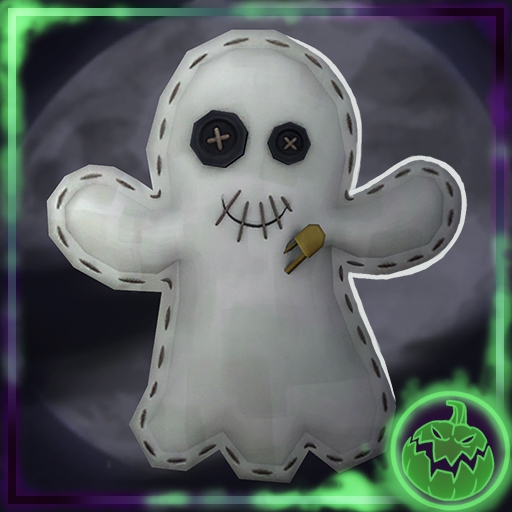 OverPovered's Spookyween 2015
Collection by
OverPovered
This collection includes items which OverPovered has had a hand in creating. None of this could have been made with a little help from my friends, so make sure to check out the workshop items of my fellow workshop collaborators.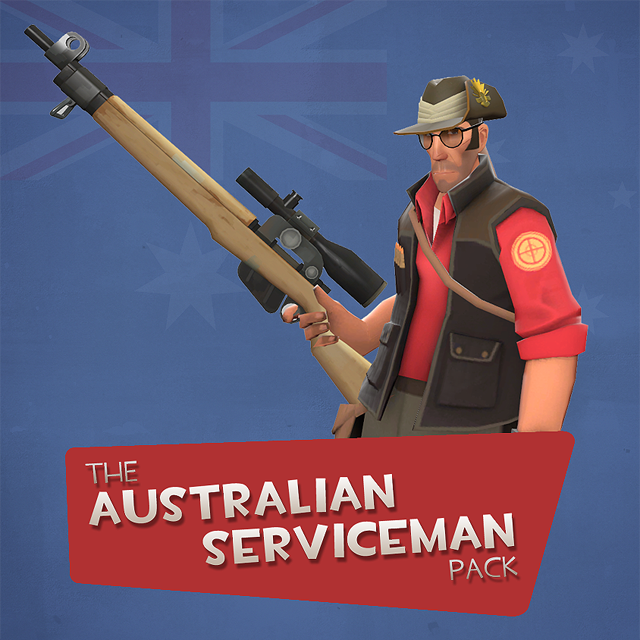 The Australian Serviceman
Collection by
Commie
A small set of early 20th-century Australian military gear for everyone's favorite contract killer.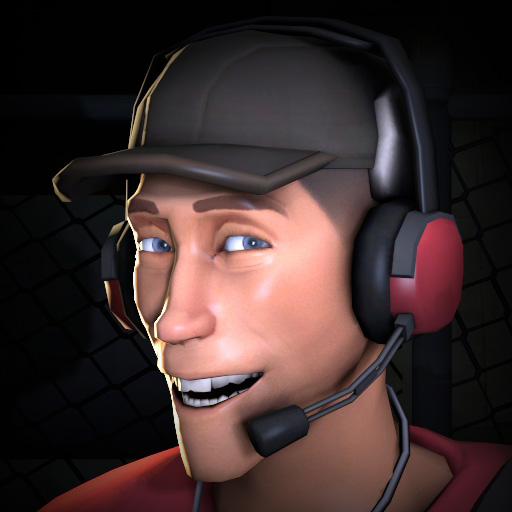 Shortwave Sprinter
Collection by
Hideous
Do your part for airwave pollution, and put on a few radios while you're out and about.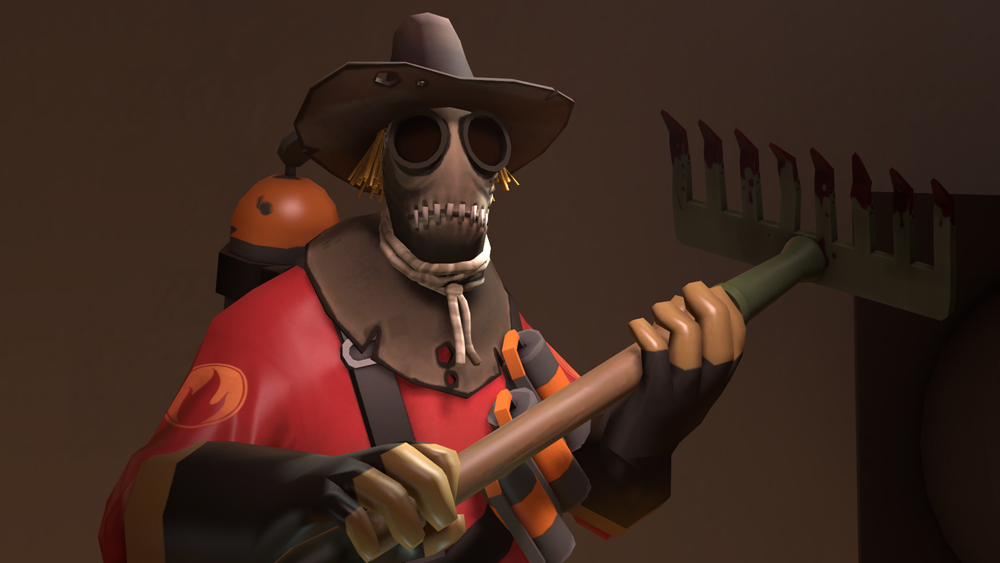 The Straw-Stuffed Stitch-Up
Collection by
>>--The Heartsman--->
This collection is for the straw-stuffed mini set. A misc and hat that turn pyro into something only previously encountered in the darkest places of the mind.

The Love Doctor
Collection by
Gadget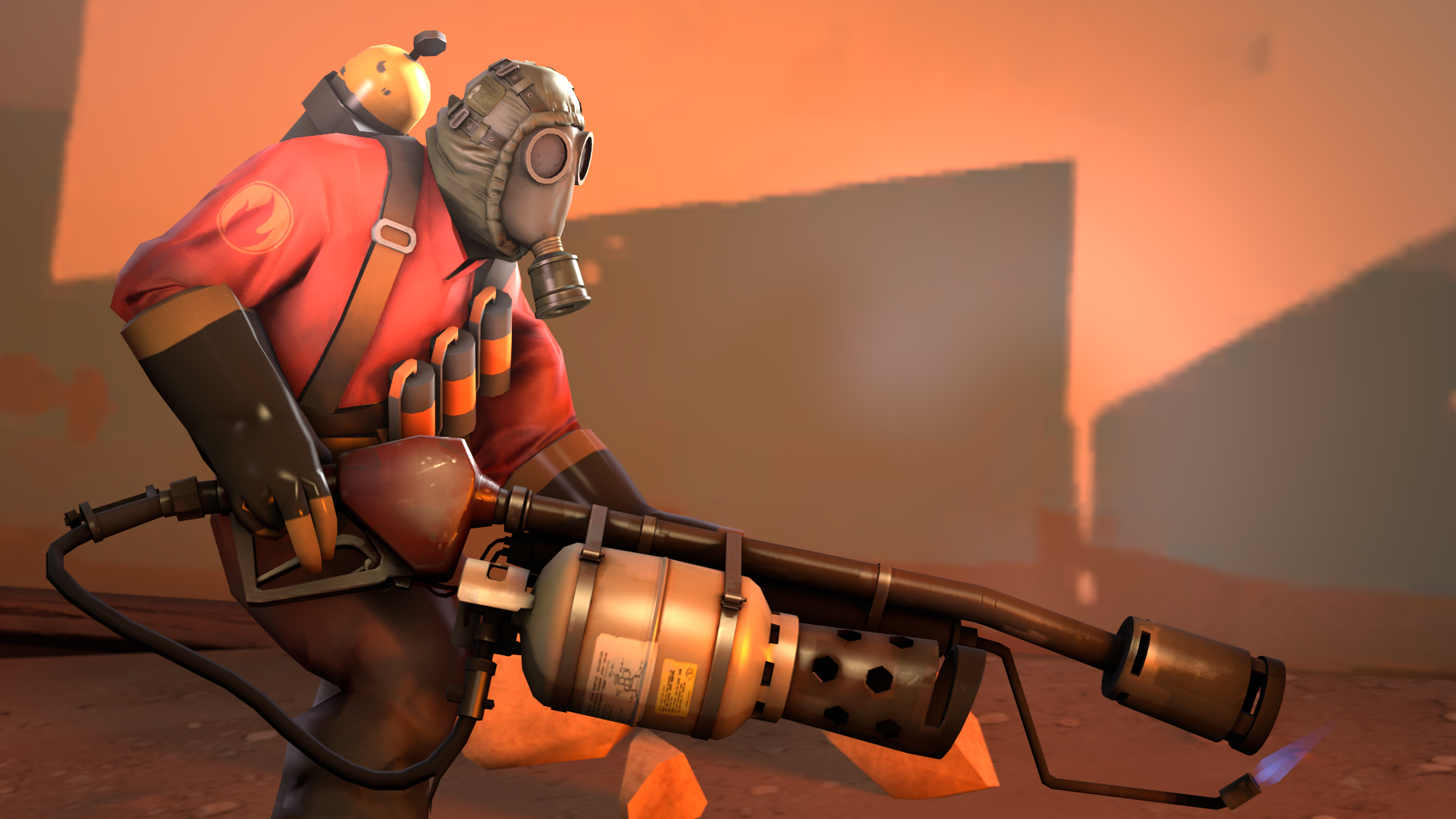 The Imminence
Collection by
VLEGᴬʳᵗꜟˢᵗ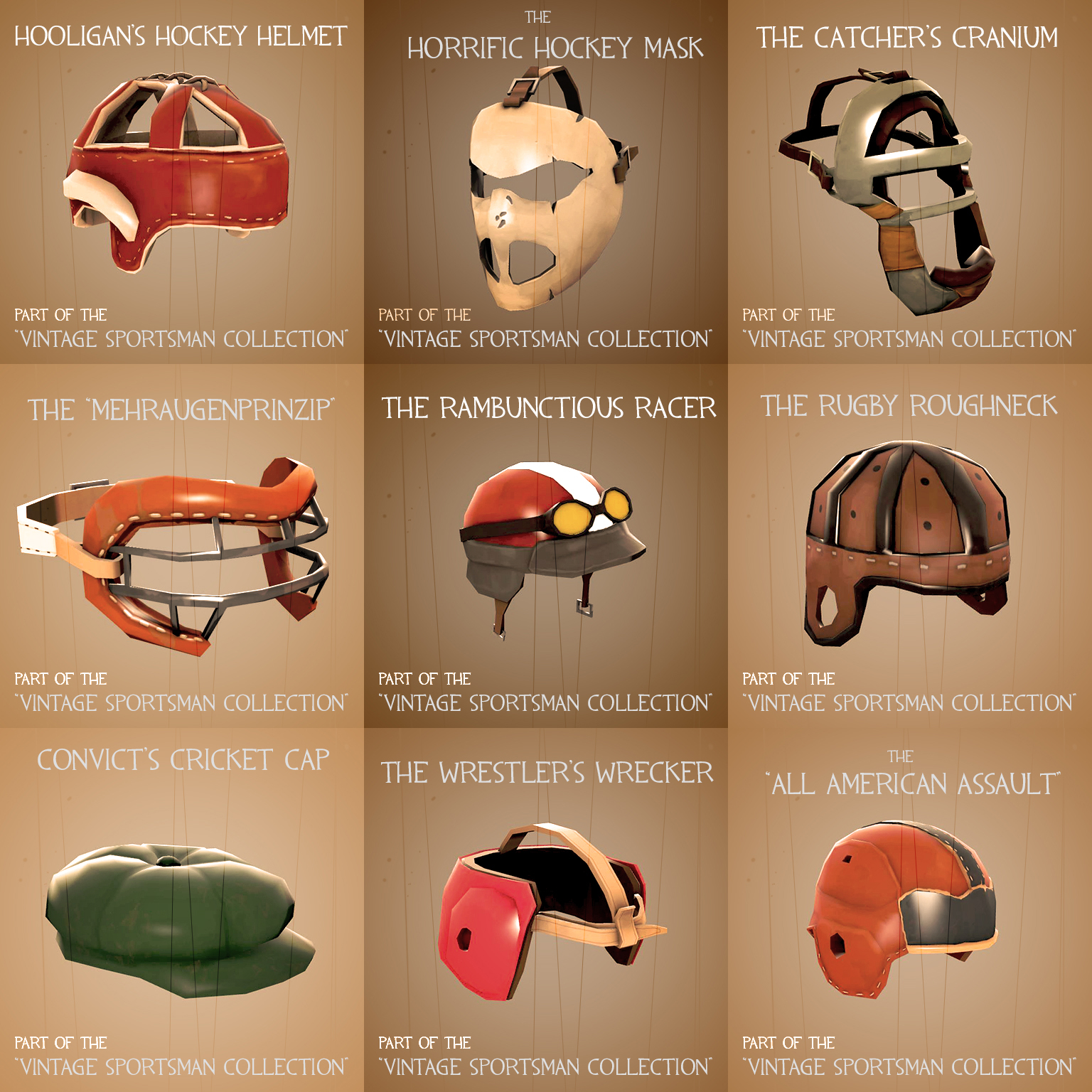 The Vintage Sportsman Collection
Collection by
runglance
The vintage sports era, when men were men. Take a stroll down memory lane and equip yourselves with some of the oldest in sporting technology.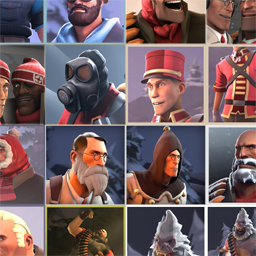 A Very Voidy Christmas
Collection by
void~
A collection of all my Australian Christmas 2013 submissions.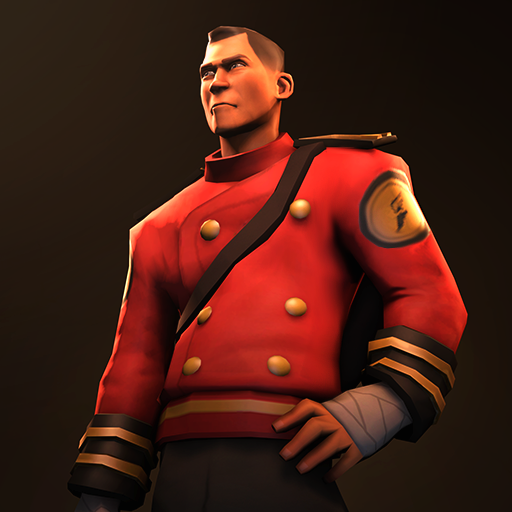 Bell Boy's Essentials
Collection by
Colteh
Bellhop costume for scout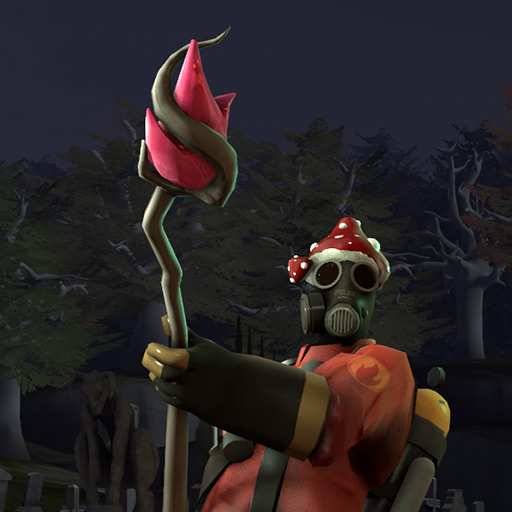 Warden of the Garden
Collection by
-[MG]- Linc
Pyro is the guardian of the mushroom garden. Intruders will get somehow magically set on fire.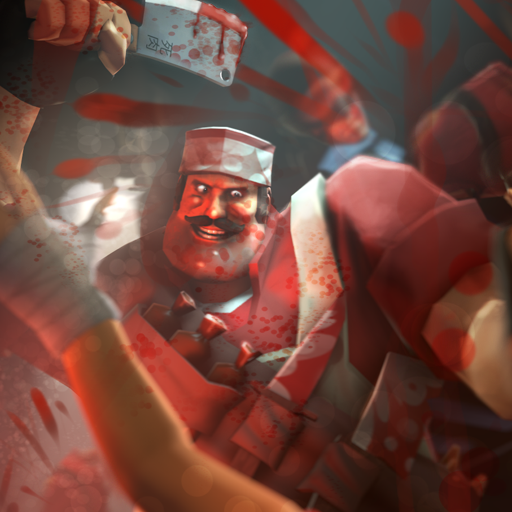 Borski The Butcher
Collection by
Ertz™
some head, apron and pants for halloween.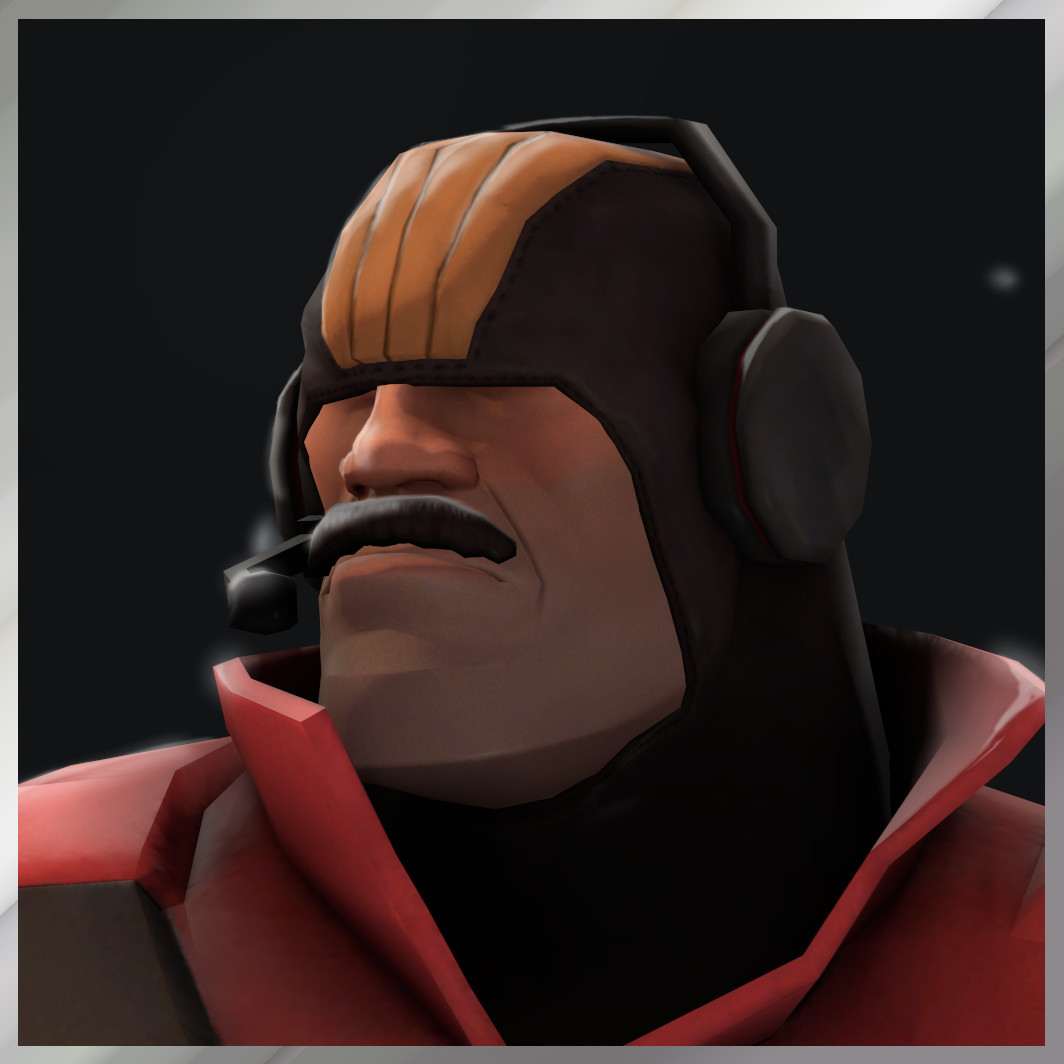 Moon Walker
Collection by
Rotzlöffel
You know who needs oxygen when they're falling through space? HOUSEWIVES AND COMMIES - THAT'S WHO! Col. Jane Doefield ain't no housewife or commie. Just look at that magnificent moustache.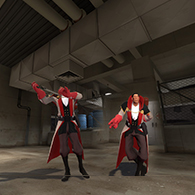 Vampire Medic
Collection by
Mr. Big
The Vampire Medic Set for TF2 Halloween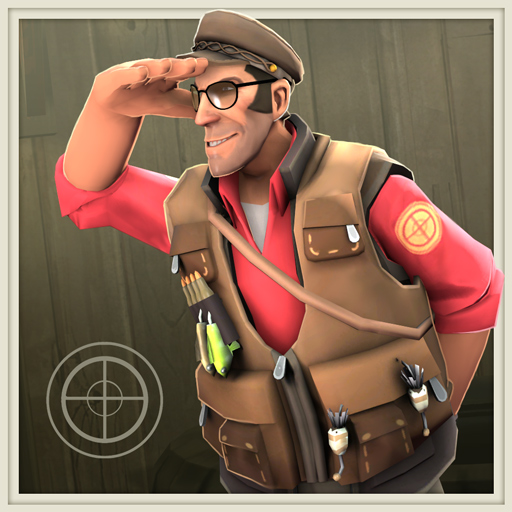 Fearless Fisherman
Collection by
Ertz™
- fishing vest - fishing hat (more or less)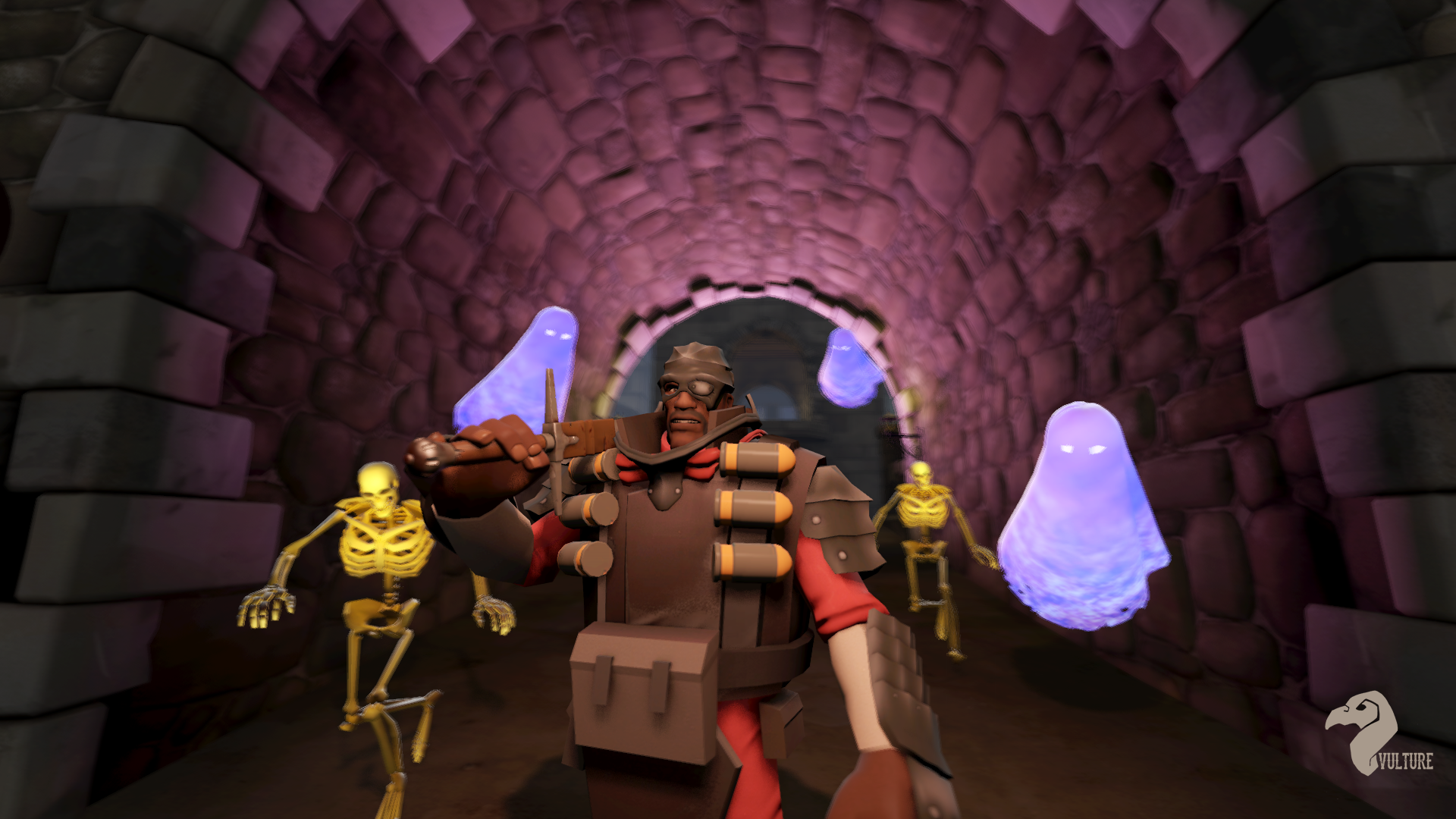 The Dark Demoknight
Collection by
Vulture (Vape Naysh)
Ever have someone wear the wrong colors in your neighborhood? Someone show disrespect your family? How about the obligation to supress the damned's rebellion against the living? If at least two apply to you, this armor set is a must."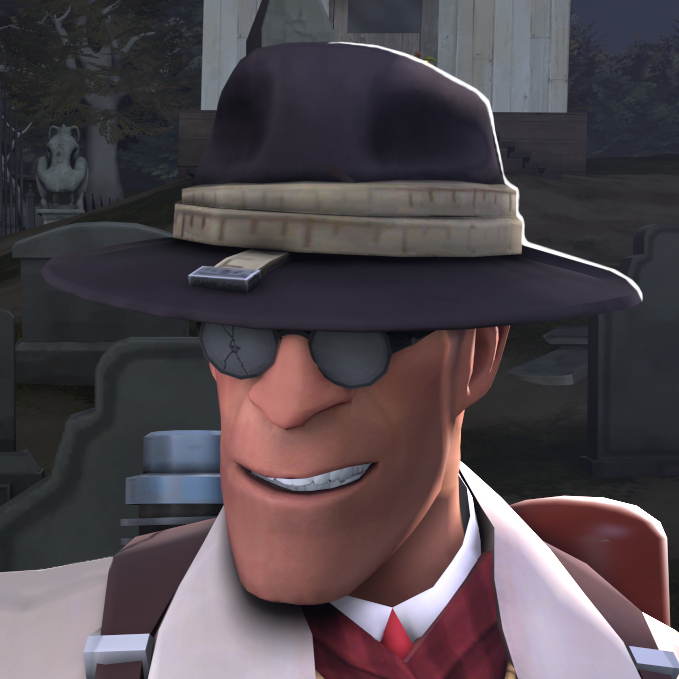 The Undertaker
Collection by
JPRAS
An Undertaker Themed set for the Medic.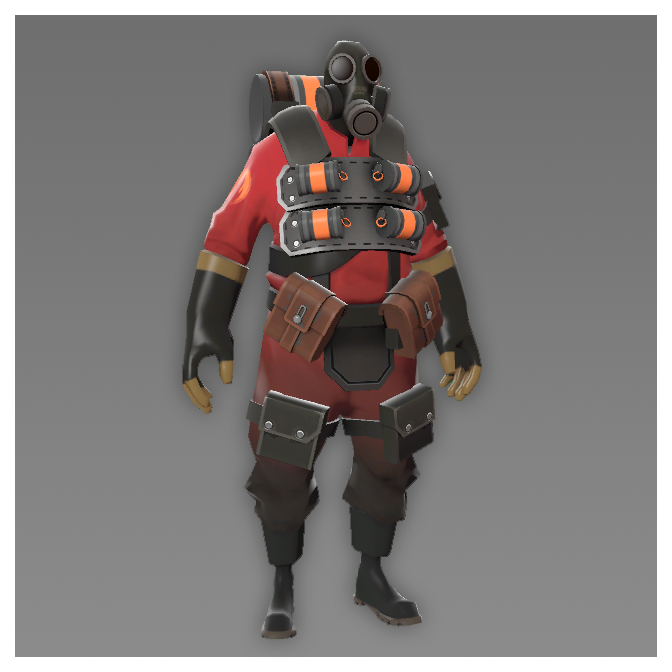 The Heavy Pyro
Collection by
Senpai
A heavy armor for the pyro.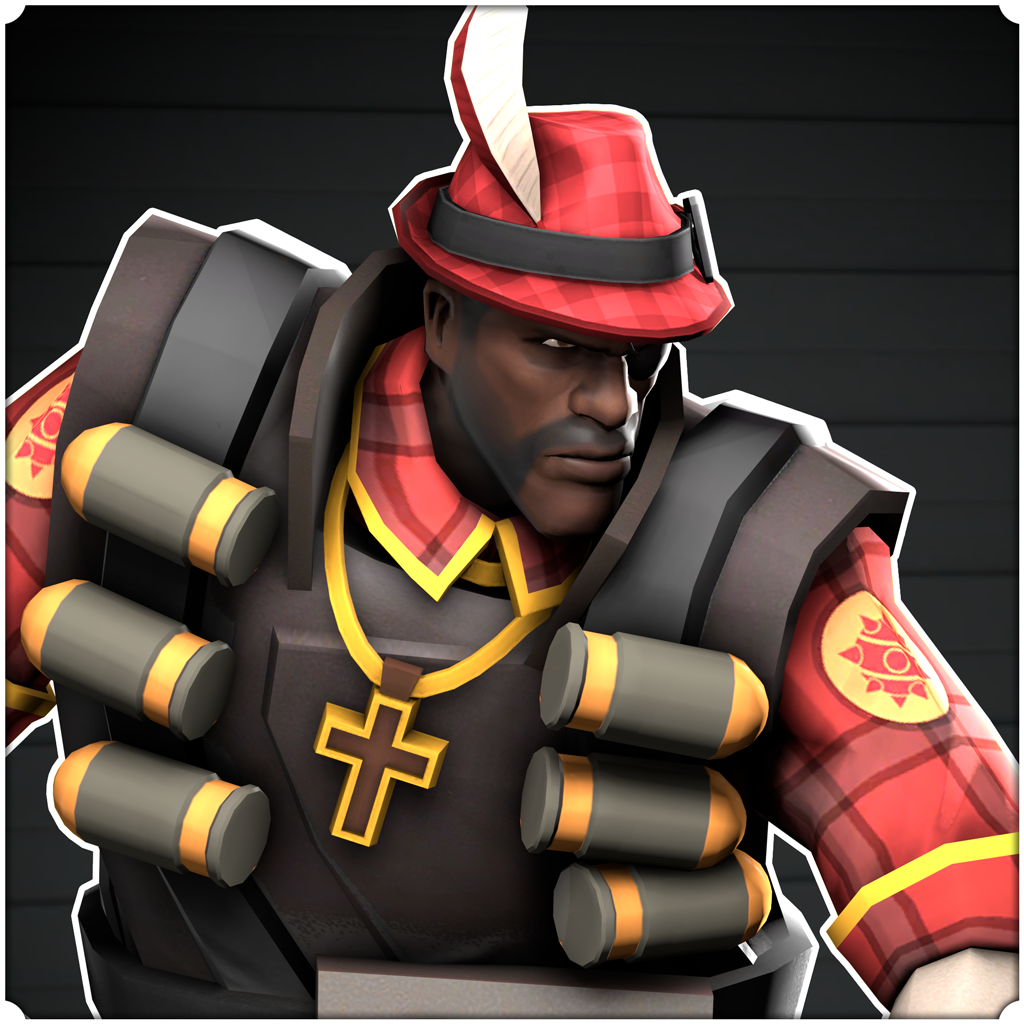 Winter Demo Collection
Collection by
Tuna Melt
Blow 'em to smithereens lad.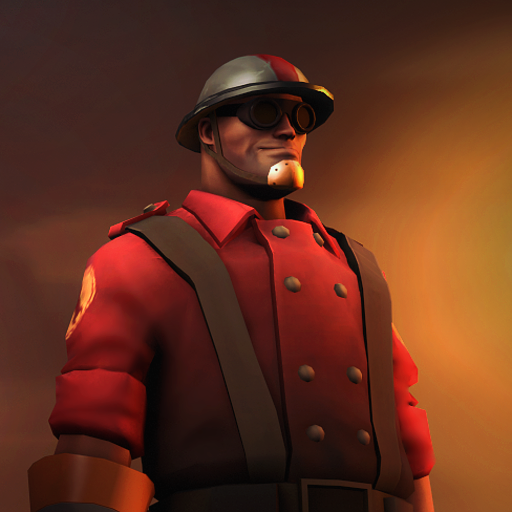 The Great War Engineer
Collection by
boomsta
A few items inspired by some WWI themes, I hope you all enjoy them!