Showing 61-90 of 10,629 entries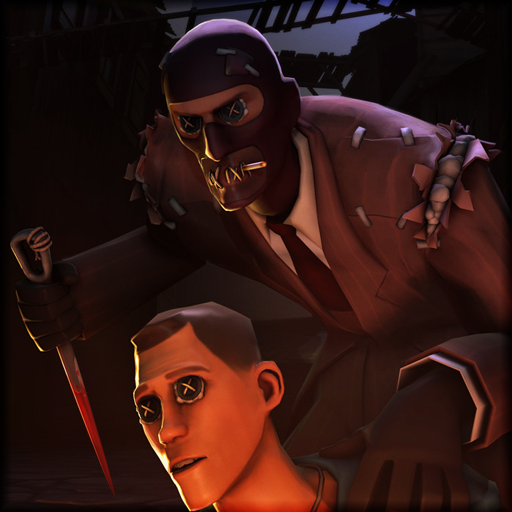 The Stuffed Saboteur
Collection by
void~
Snitches get stitches... A literal last-minute Halloween set for the Spy, designed and developed by Void and Sparkwire. Special thanks to Trey for the facial flexes, and BANG! for the Source Filmmaker poster. Sweet dreams.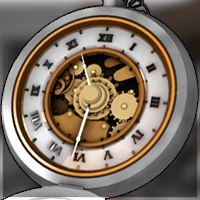 Die Another Way Set
Collection by
Sir Cbast of Kunt
Die Another Way Pack - A mix up of 3 pieces for the spy. Le Fantôme, an ancient pocket watch with appearing gears and a cloak meter working on the dial itself. The Sleeper Agent, a suppressed revolver similar to a russian revolver in term of bullet s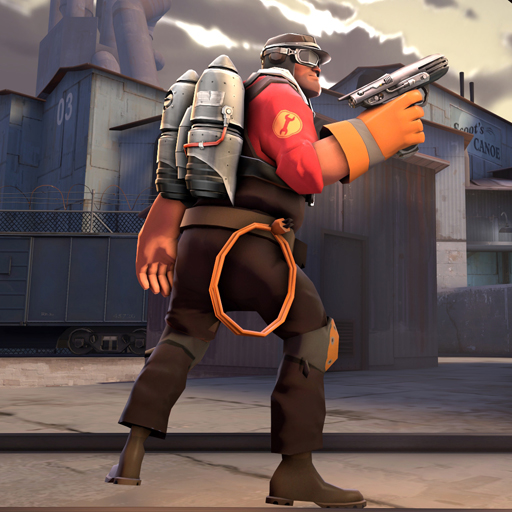 Aviator of Tomorrow
Collection by
Hobo on Fire!
♫ "I'm a shooting star leaping through the skies Like a tiger defying the laws of gravity I'm a racing car passing by like Lady Godiva I'm gonna go go go There's no stopping me" ♫ -Queen

The Bush-League Baller
Collection by
Mnemosynaut
I'll fill this in later.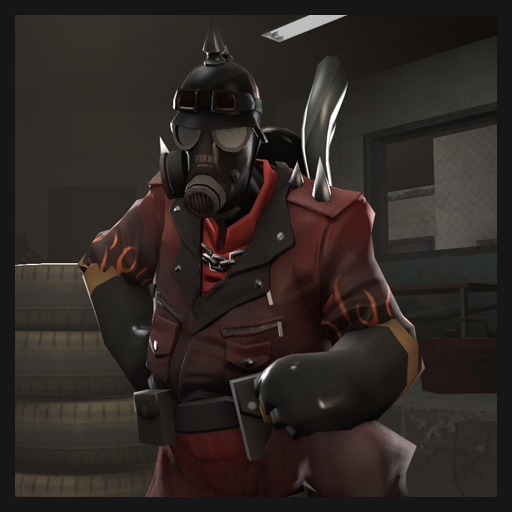 Sons of Arsonry
Collection by
Corvalho
A biker themed set of items for the Pyro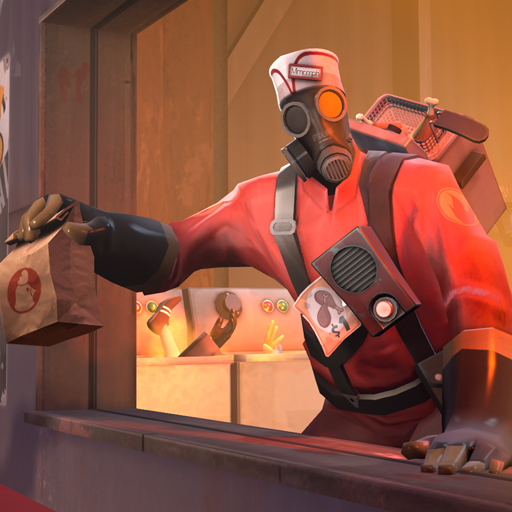 The Fast Food Freak
Collection by
ToxicWeasel
Seriously! it tastes just like chicken!...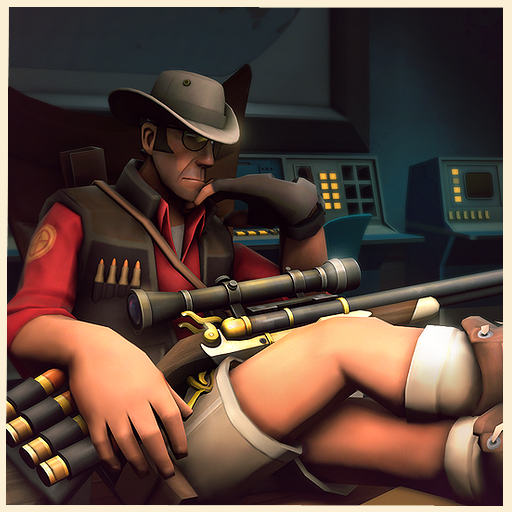 The Savannah Sniper Set
Collection by
Chemical Alia
A collection of trophies the Sniper has earned during his travels.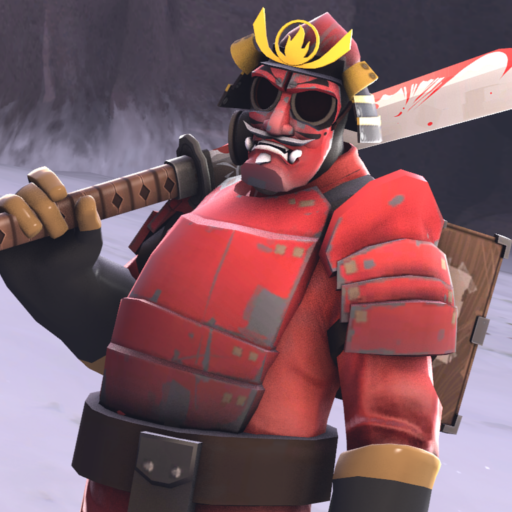 The Honorable Arsonist
Collection by
Merczy
A warrior stands, Not a flicker of mercy, Blazing is his ire. Special thanks to Agent Phaser Rave for the Haiku!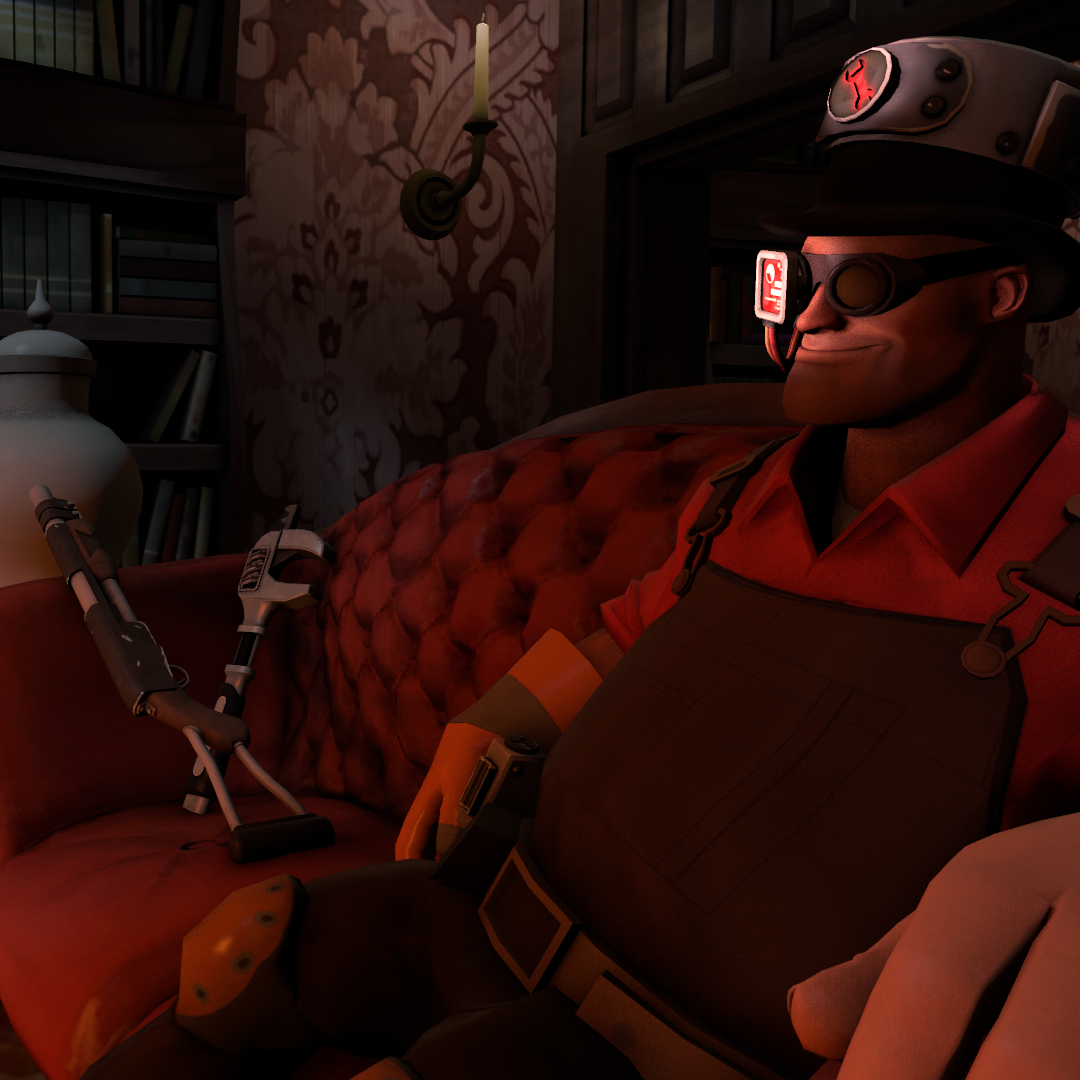 The Sophisticated Scientist Pack
Collection by
Ion the Magic-ian
The Sophisticated Scientist is a collection of the finest Hat, monocle and assorted weapons combo any engineer with an over active desire for war wants to have on his head/shoot with his hands/use as a bottle opener. The pack consists of 5 items: (Hat)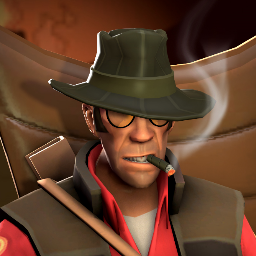 "Moneybags" Mundy
Collection by
Constructor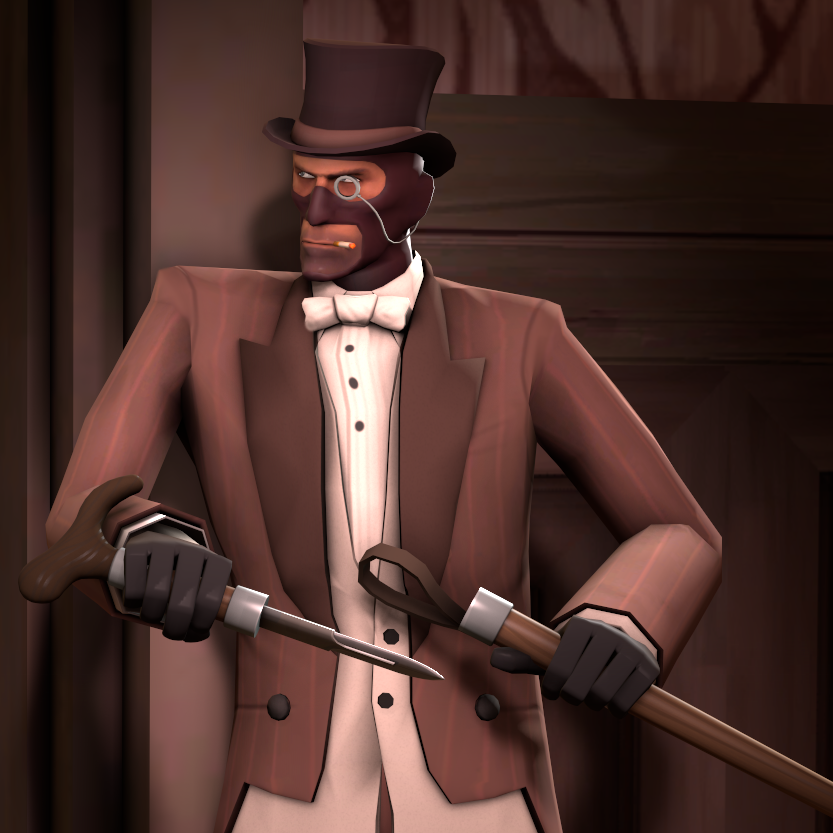 The Knife of the Prom
Collection by
Bapaul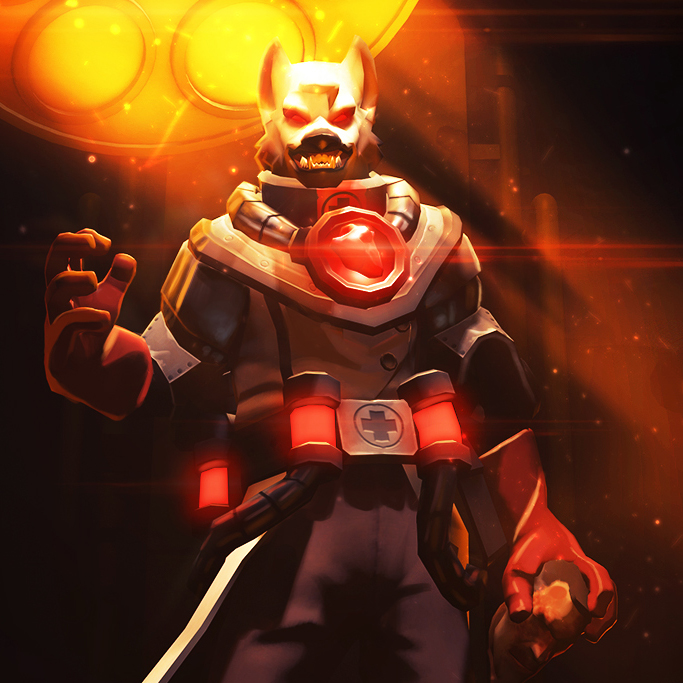 Canis Ex Machina
Collection by
Sparkwire
Release the hound.

WASTELAND
Collection by
Sky
8 down, 1+ to go... Post-apocalyptic themed cosmetic sets, weapons and a few standalone items. NOTE: None of these are promos for any upcoming games. That's not how tf2 promos work.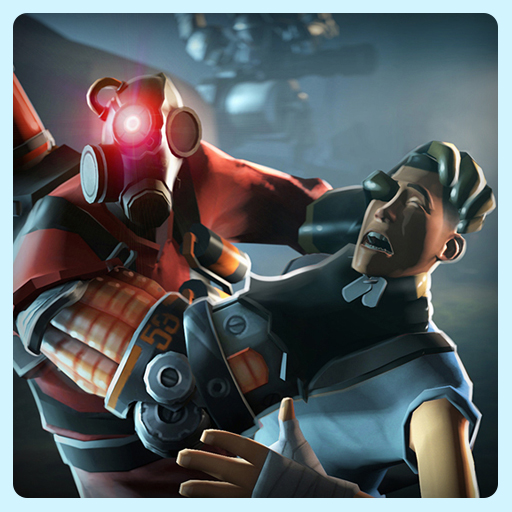 The Automated Abnormality
Collection by
Ryan
Credits: - <<GT500>> Jack-O-Zeeba : Models - Br▲ins : Textures/Promos - ѼHalloween Themed NameѼGibbly : Concepting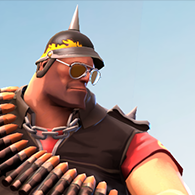 The Tail Gunner
Collection by
Ducksink
A set based around stereotypical bikers, get ready to roam the road, vroom vroom vroom, ya ta ta, etc etc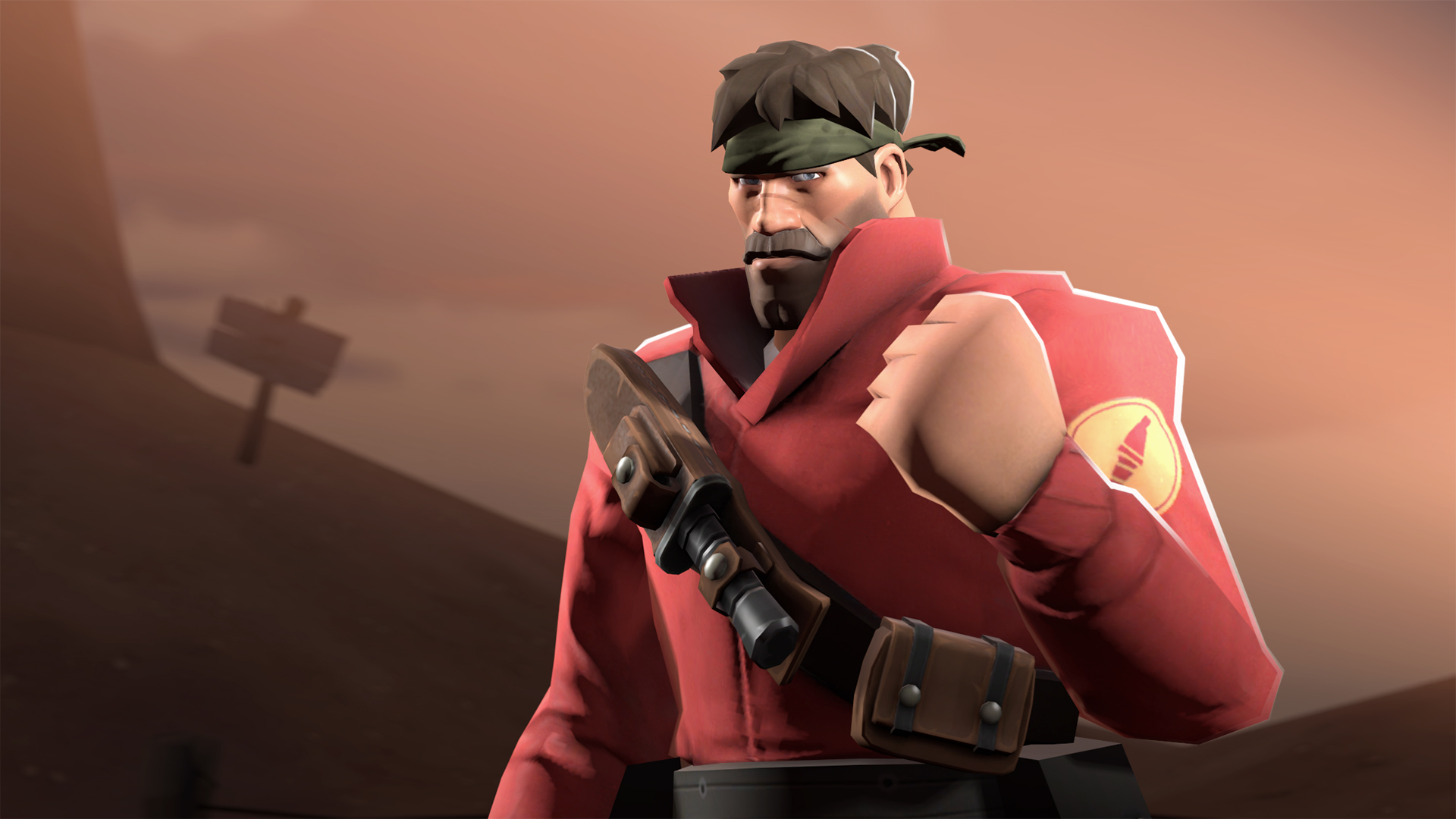 Mann of War
Collection by
donhonk
These items will make your soldier all of the following. -More Badass -More Handsome -More Bearded

Quantum of Silence
Collection by
SNIPA
Download the mod for The Secret Service (Knife): http://tf2mods.net/mod.php?id=620 Download the mod for Dr. No (Hat, Toupee): http://tf2mods.net/mod.php?id=621 Download the mod for License to Kill (Revolver): http://tf2mods.net/mod.php?id=622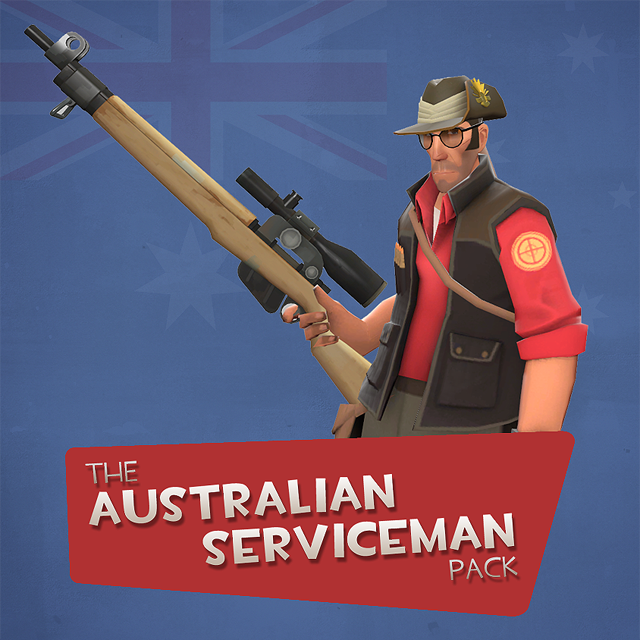 The Australian Serviceman
Collection by
Commie
A small set of early 20th-century Australian military gear for everyone's favorite contract killer.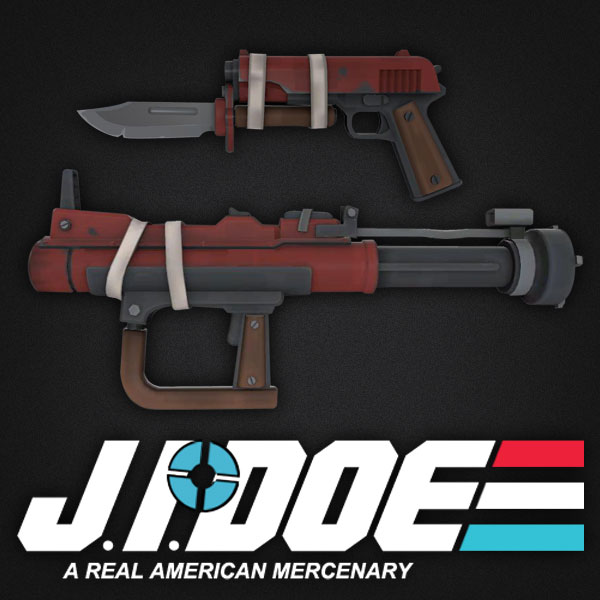 J. I. DOE
Collection by
Dewzie
Yo Doe!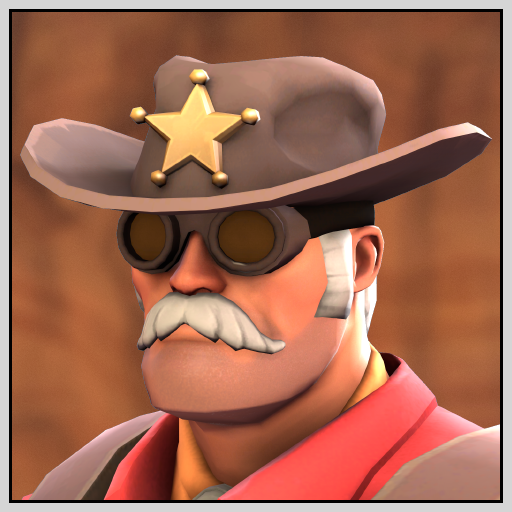 The Western Authority
Collection by
NeoDement
Stick 'em up... there's a new Sheriff in town. Check out the Bucking Bronco taunt here: http://steamcommunity.com/sharedfiles/filedetails/?id=470016365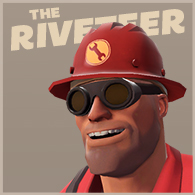 The Riveteer
Collection by
Orko
"Because this battlefield ain't big enough for the both of us."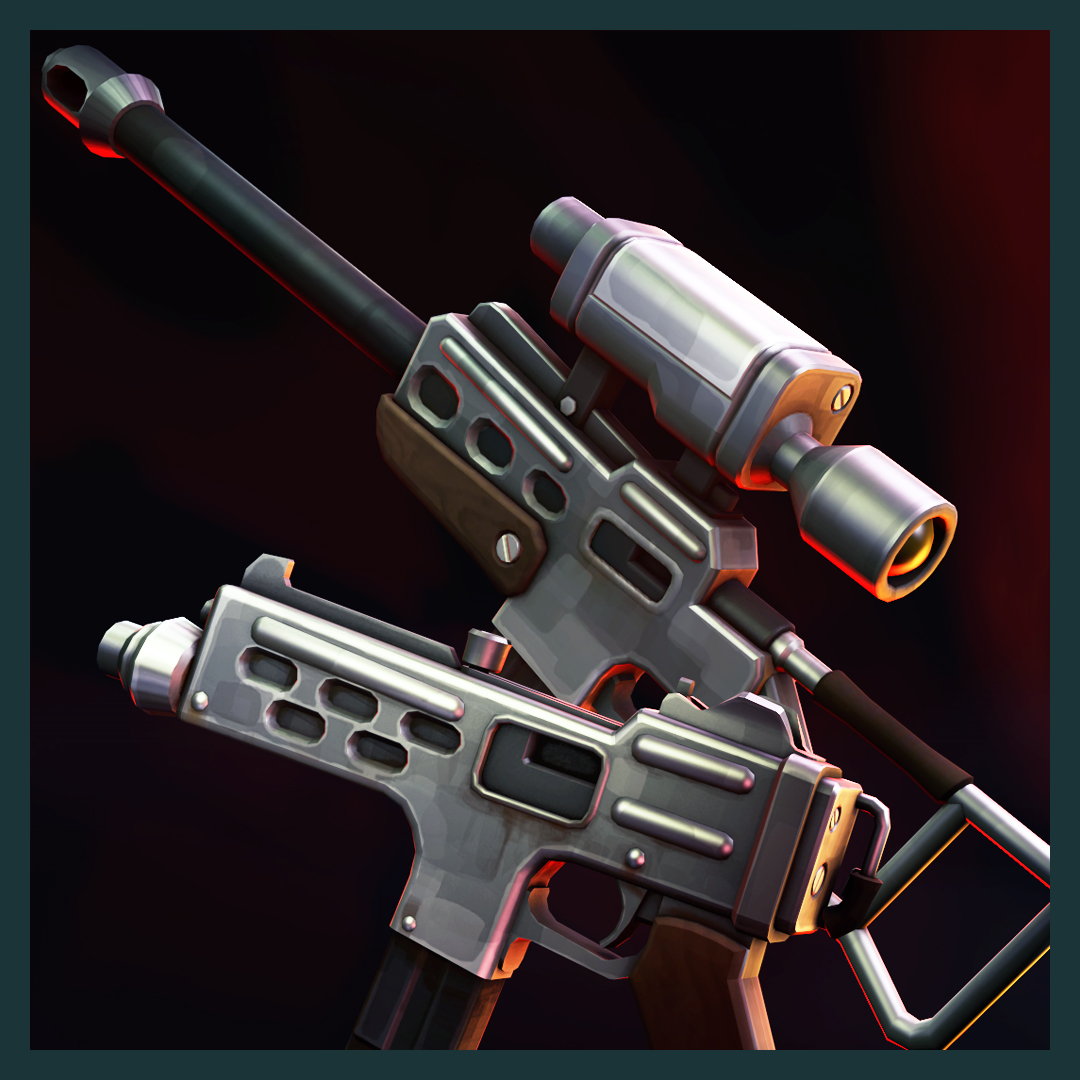 Urban Arsenal
Collection by
Sparkwire
...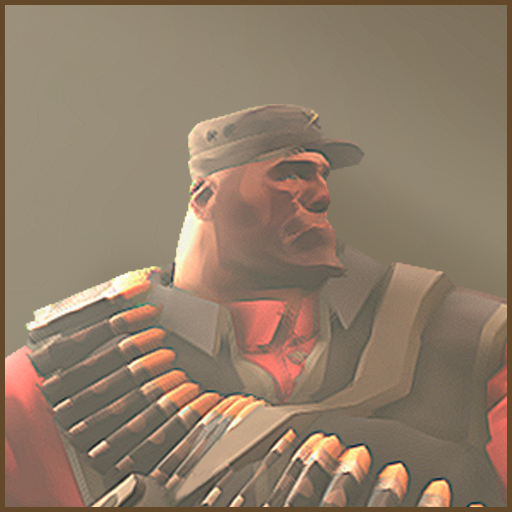 The Communist Commando
Collection by
Ertz™
"A powerful man once said: "dress for success and you will rule with an iron fist" Some heavy items (cuban theme)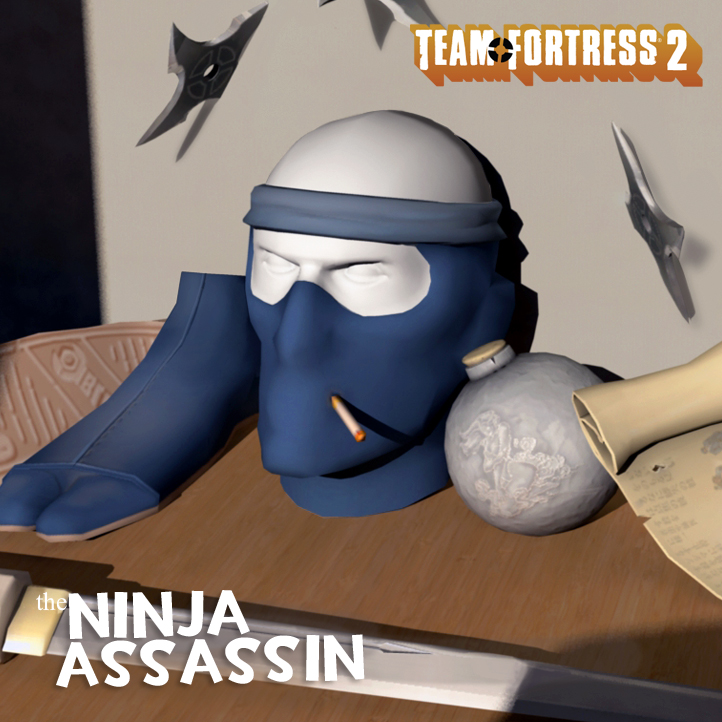 Spy Ninja Assassin
Collection by
* ReznorsRage *
Introducing The Spy's Ninja Assassin Pack. After many years of training in the Art of ninjitsu, the Spy's sensi gifted him a set of handcrafted tools, weapons and apparel as a way of saying "You have out grown my teachings, please don't kill me". Items in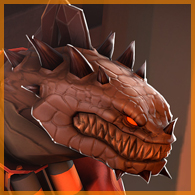 the Pyrosaur
Collection by
2 - VLEKᴬʳᵗꜟˢᵗ

Teddy Tinder
Collection by
Ryan
Ladies and gentlemen, Boys and Girls, Get ready To party, cuz' T̵͚̙͈̺͈͖e͙͡d̢̥̘̹̰̲̥̣d̤y̵̹͈̼̼͓̪ͅ ҉̻̱͙̻̗̩i̝͖̣̙̞̟s͠ ̹H͈̫E̩͞R̭E̠̱̯̱̩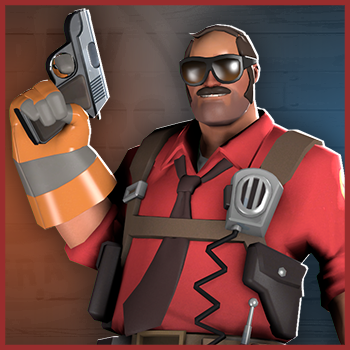 Detective Dell
Collection by
Zoebot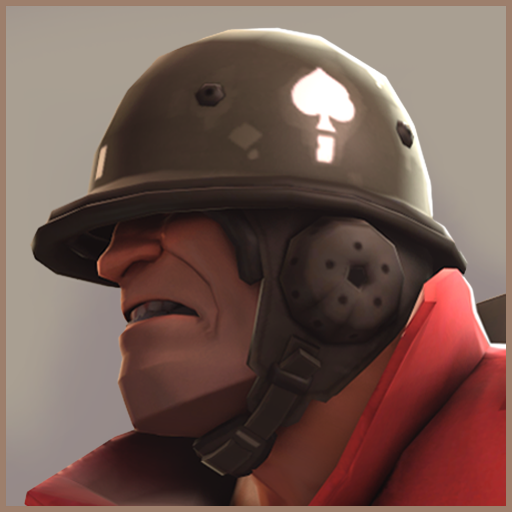 The Paratrooper Pack
Collection by
Zoebot
A collection of the paratrooper item set, for Soldier.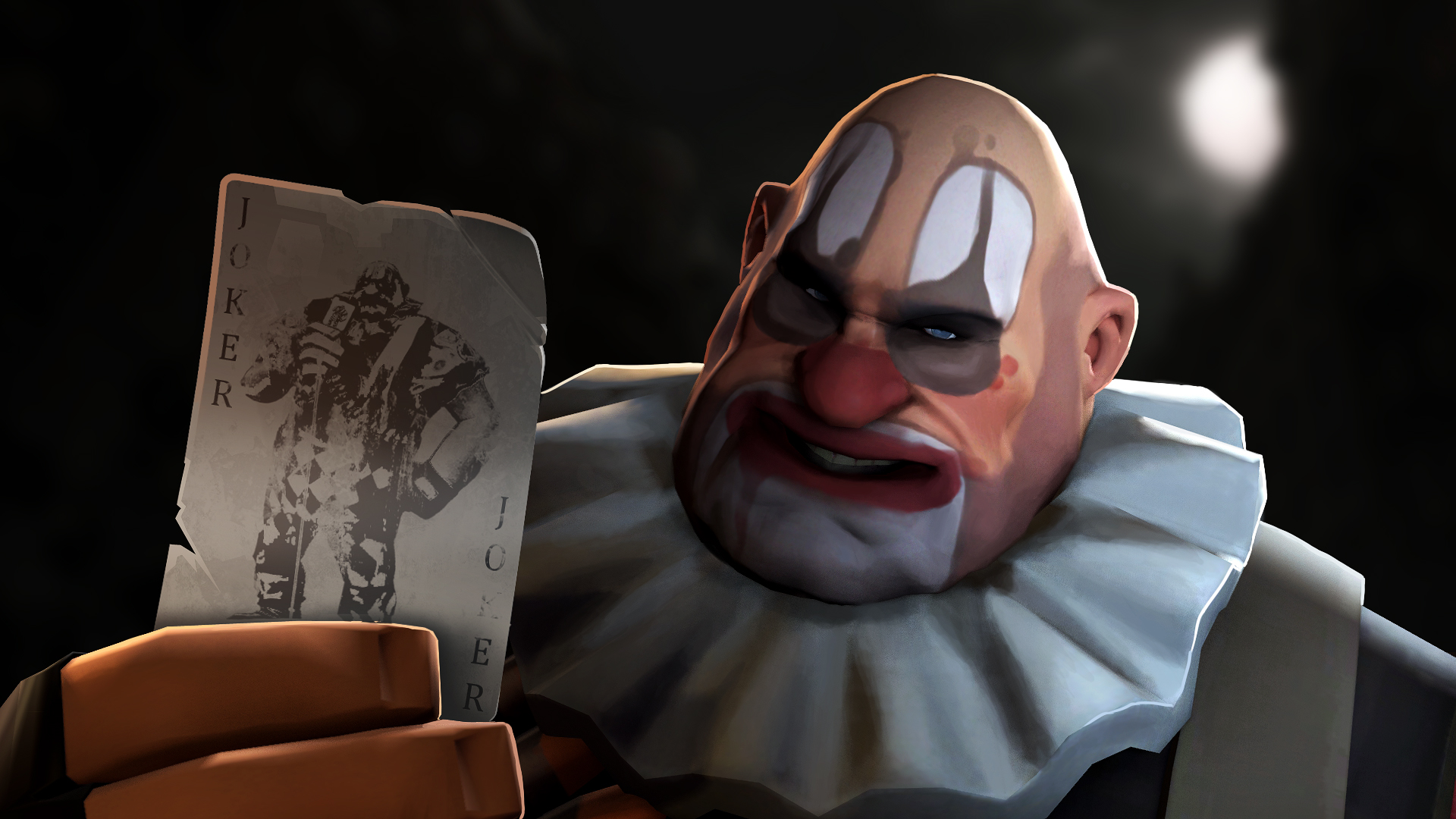 Bolshevik Bozo
Collection by
Ryan
What's the matter kiddo, you're not afraid of clowns are ya?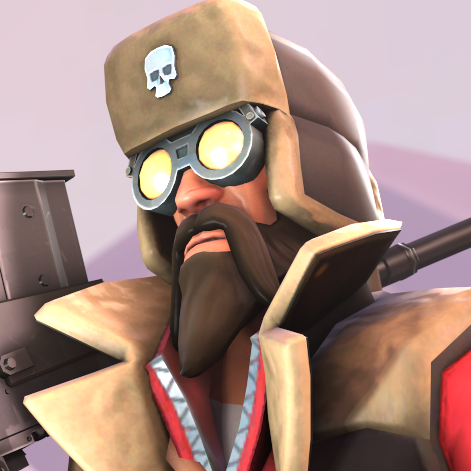 Cold-blooded Hunter
Collection by
GetGrenade
No one can hide from him.