Showing 19-36 of 9,507 entries

The Maintenance Essentials
Collection by
‏‏‏Sexy Robot
The entirety of the Maintenance Essentials item set for the Engineer. Models made by; Sexy Robot Textures made by; NassimO

Team Fortress 2 Minecraft Helmet Collection
Collection by
[WAFFEN-SS] Gu4rdi4n
Like Minecraft but don't want to play it? Instead play TF2 in style with your very own Minecraft Helmet! Now you can kinda sorta play both games at the same time!! w00t! I modeled, unwrapped and did technical work to get it into the engine ajacuff a...

Peace, Love, and Giblets
Collection by
Hideous
Yell at your enemies in style. Slacker attitude and fondness for festivals not included. Created for the 2nd Modcomp: http://www.chameneon.com/modcomp/

Clawlaland
Collection by
Brave Heart
This is a collection of clawful guns that that the demoman uses to slice his enemies into pieces. They are currently found in every Mann Store available. Prices are relevant to the showroom you visit. Enjoy.

The Escape Artist
Collection by
Orko
Tonight only! Witness dapper rogue performing breathtaking escape acts in Theater!

Ember Knight
Collection by
BANG!
This silent knight will turn you into ashes if you are not to be granted passage into the fortress.

Hawaiian Summer
Collection by
Fido
Perfect set of Hawaiian shirts for your favorite mercs summer holiday's!

VLEK's Halloween Items
Collection by
VLEKᴬʳᵗꜟˢᵗ

The Captain
Collection by
boomsta
He can be a captain if he wants!

Colteh's Halloween Special!
Collection by
Colteh
swag

Spoils of Liberty
Collection by
Mr. 3nigma
A collection of all the items that Engie managed to escape with, when he was abducted by Gray Mann for his nefarious schemes.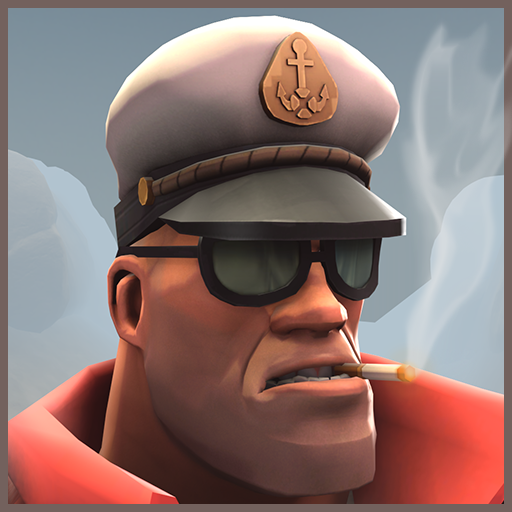 O Captain, my Captain
Collection by
Uncle Grumpskin
A sailor set for Soldier!

The Old Man Of The Rooks
Collection by
Nugget
"Don't be silly, Toto. Scarecrows don't talk."

Badlands Wanderer
Collection by
Sky
Set 1 of the "New Tuefort Wasteland" Collection. Textures By Psyke Models By Sky/Donhonk Concepts by Square/Sky Promos By Sky/Donhonk Mods available for cosmetics at each of their pages.

Pyro Samurai
Collection by
Camp
It's Samurai kit for Pyro.... yep that's about it. Currently, the collection consists of: - a Helmet :: Kaji Kabuto - a Melee Weapon :: Kabutowari - a Backpack :: Pyro's Komodaru

The Phantom of the Fortress
Collection by
Typo Hui
Imspired by the French novel "Phantom of the Opera": The spy fits perfect into the role of these two items. Instead of the Opera, the spy is the phantom of the Fortress

Breaking Badlands
Collection by
Merczy
Get it?

Aerial Arsonist
Collection by
NeoDement
More pilot themed stuff for the Pyro!