Showing 91-120 of 12,283 entries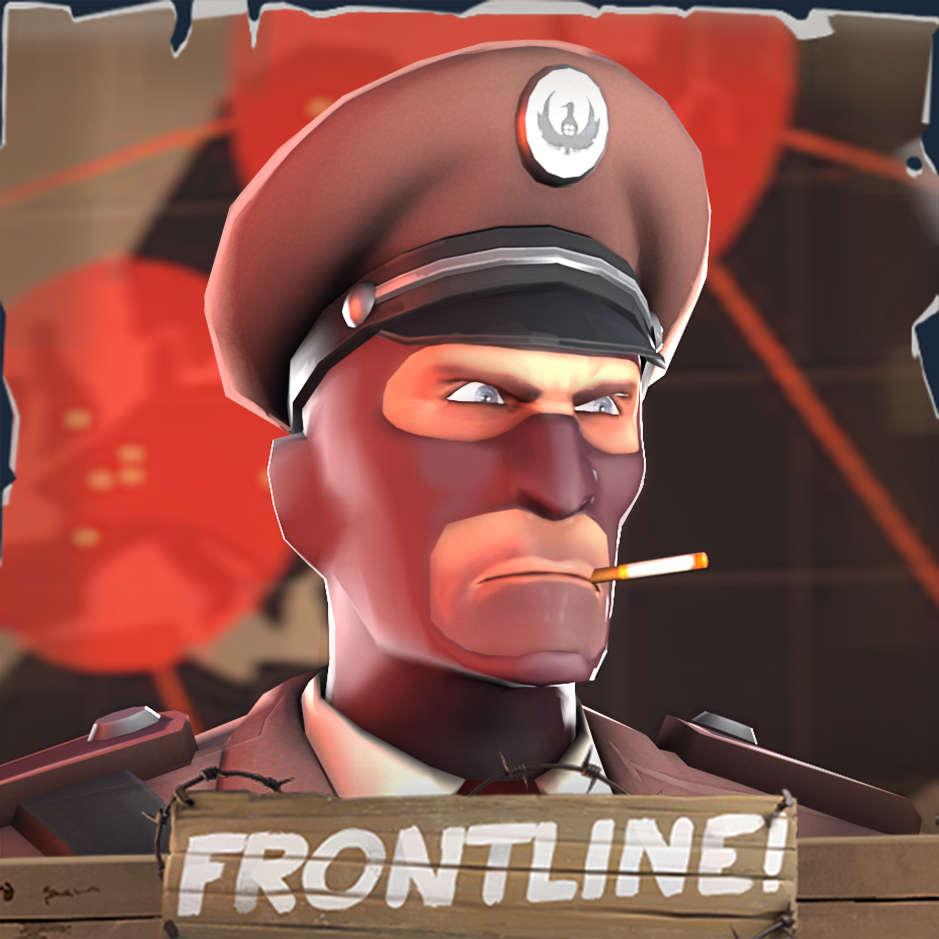 Warlord's Wardrobe
Collection by
NeoDement
All the essentials for starting a war.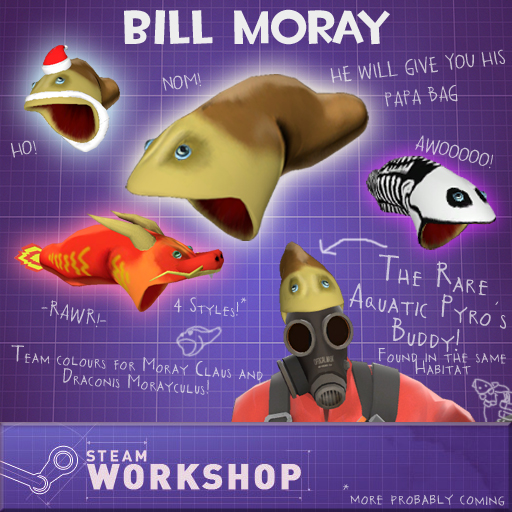 The Bill Moray Collection
Collection by
The Rare Aquatic Pyro
Ever wanted to own a talking Moray Eel? Now you can! Bill Moray is a Moray Eel with a personality! (and a wriggly body) Nomming on your head, Bill is a perfect barbecue buddy. Comes in 4 different styles, Bill Moray (Default), Jigglebones (Halloween), Mora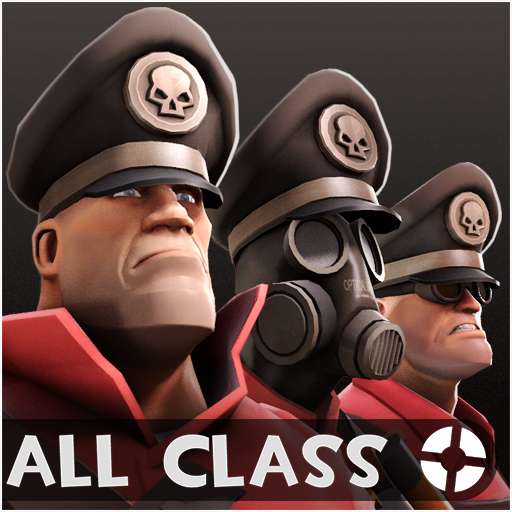 War Criminal
Collection by
NeoDement
Allclass, paintable, military stuff. What's not to love?
Deep Space Nine
Collection by
donhonk
One small step for Mann, one giant leap for Mann Co.
Enju TF maps
Collection by
Enju
Enju TF maps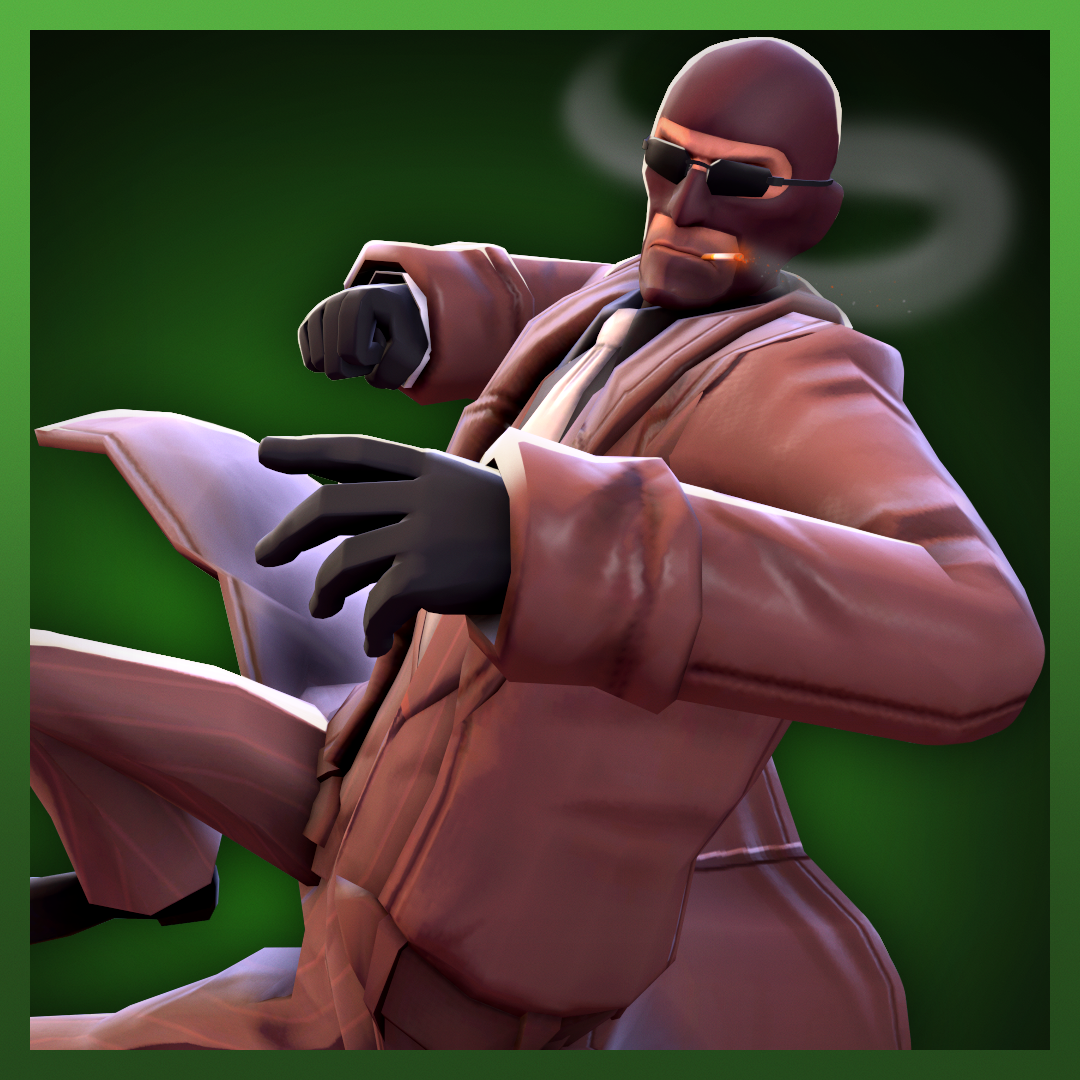 The One
Collection by
evan
Henlo machin helllo STINKY MACHINE go eat a bullet ugly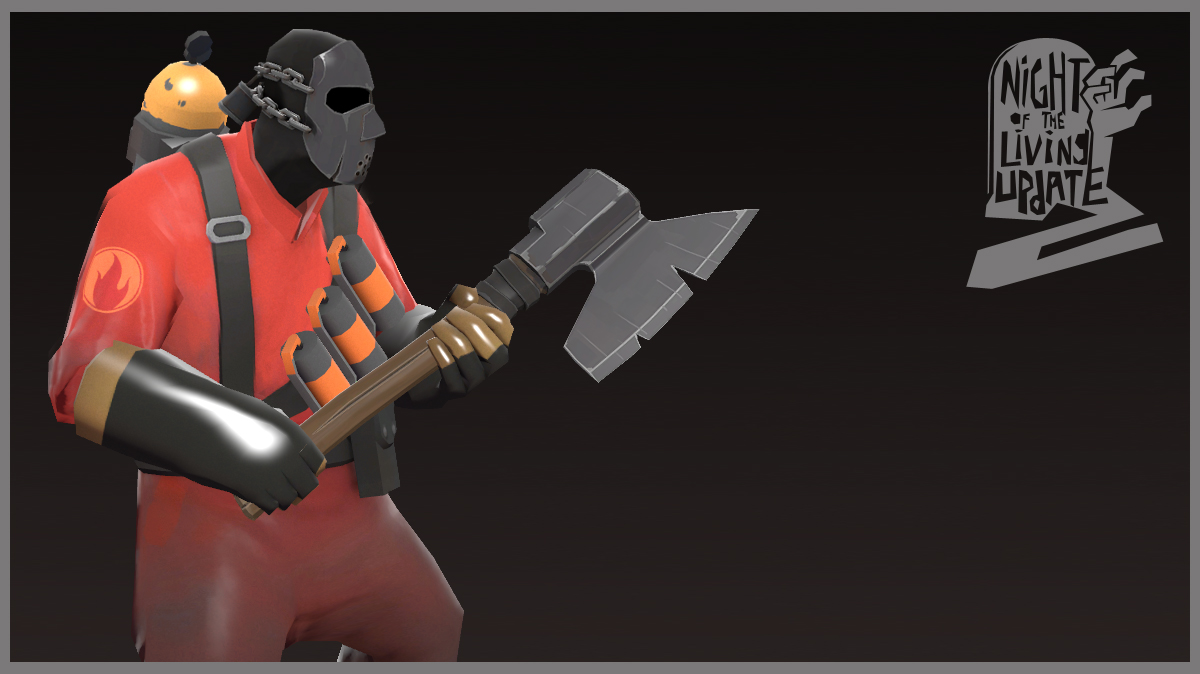 Haunted Executioner
Collection by
SNIPA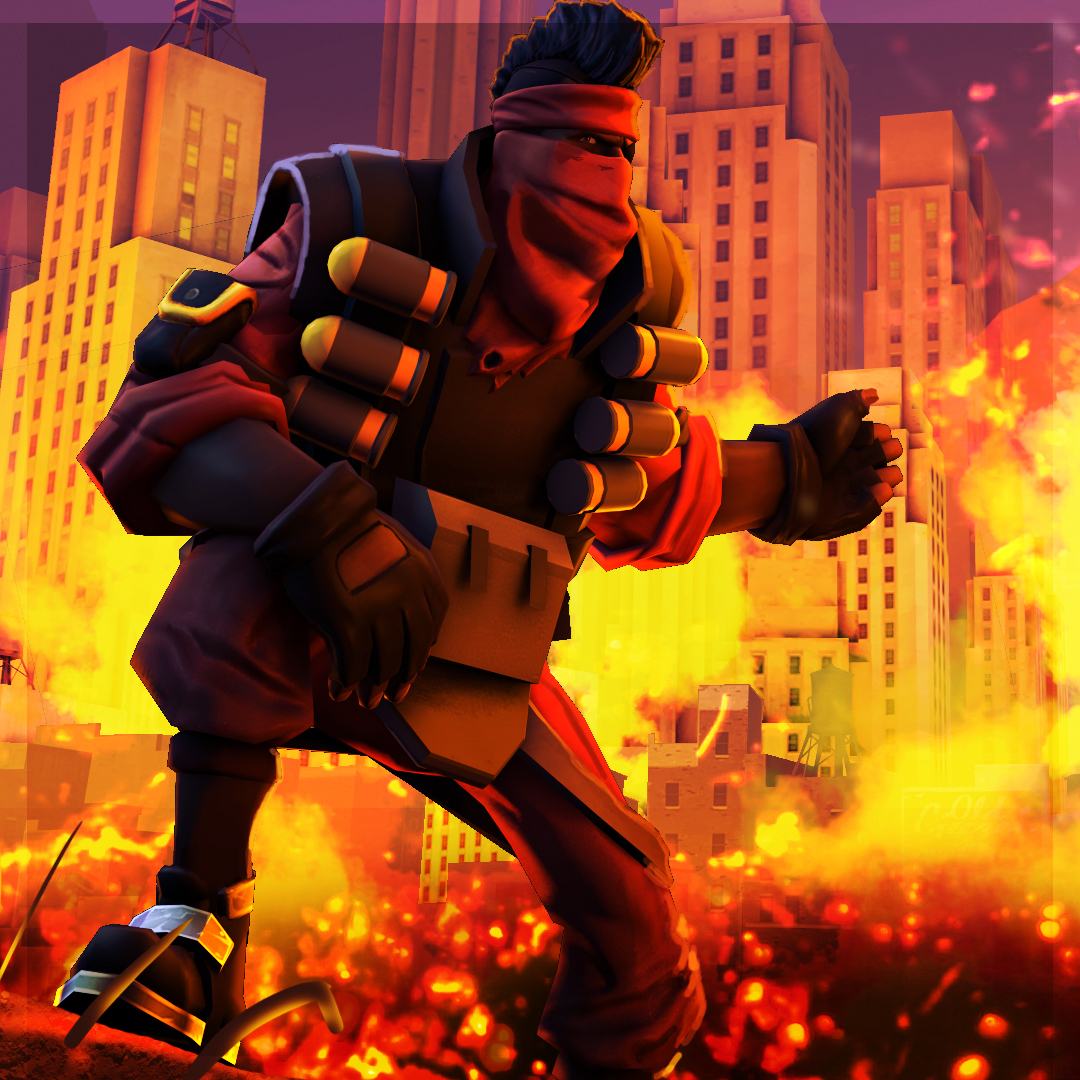 City On Fire
Collection by
Sparkwire
Rebel Demo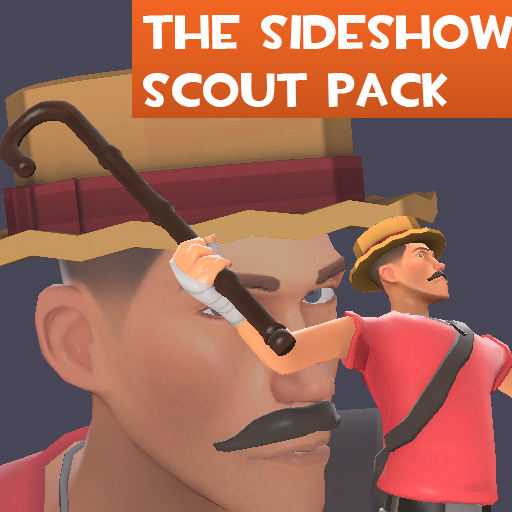 The Sideshow Scout Pack
Collection by
Icosahedron
"Come one, come all! See Yours Truly bash eveyone's skulls in!"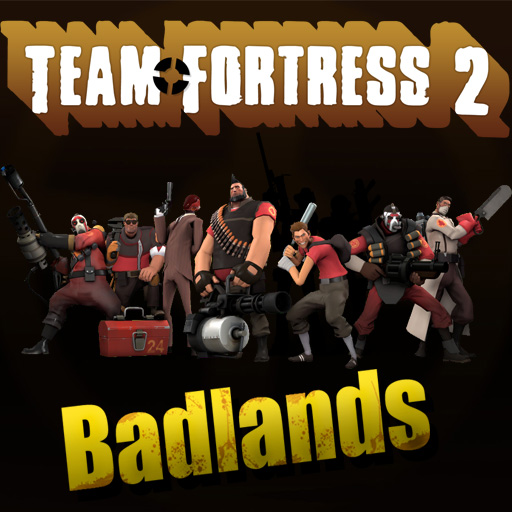 My Borderlands Franchise Items for Team Fortress 2
Collection by
Handsome Mug
This items are made just for fun (and hoping that it will be in the game soon). This items are for the Borderlands fans (like me) who loves tf2 as well it is still incomplete and still had to make other items for the other class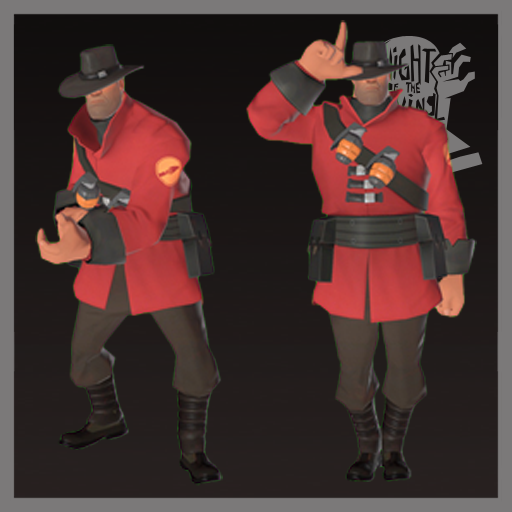 The Vampire Killer
Collection by
Jal
Kill vampires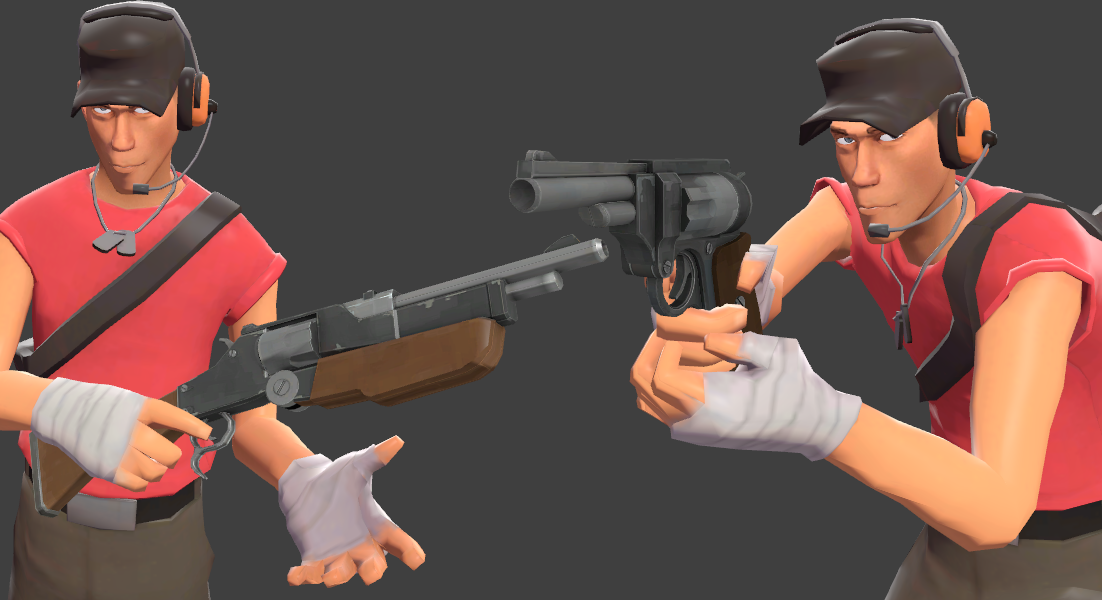 The Speedloader Pack
Collection by
Netorare
The Top-Break Terrorizer, and the Speedster's Six-Shooter. These two revolvers make up for a deadly new item combo for Scout.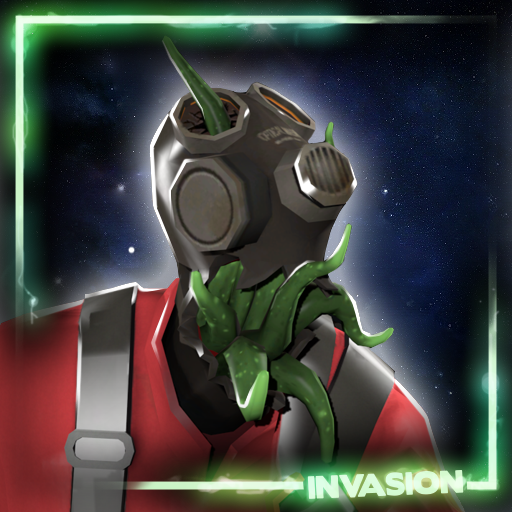 Jukebox's Invasion Items
Collection by
Jukebox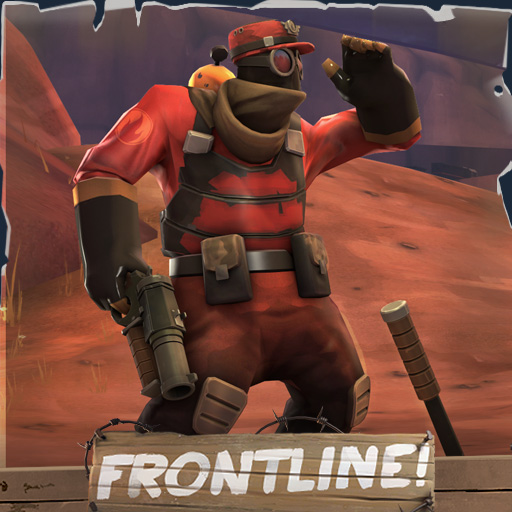 The Desert Heat
Collection by
CoBalt
So hot. Too hot. Too sandy.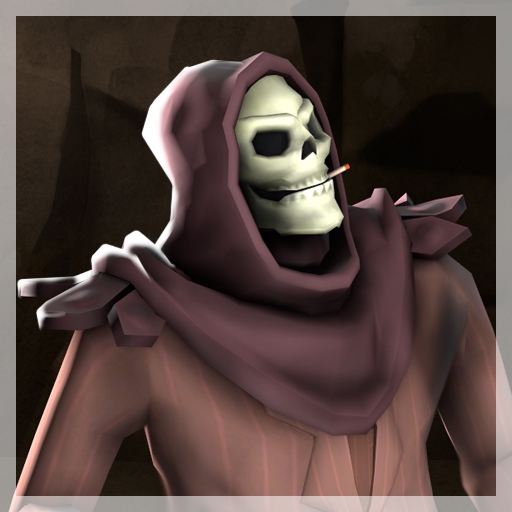 Construct-o-Ween 2015
Collection by
Constructerror
myeh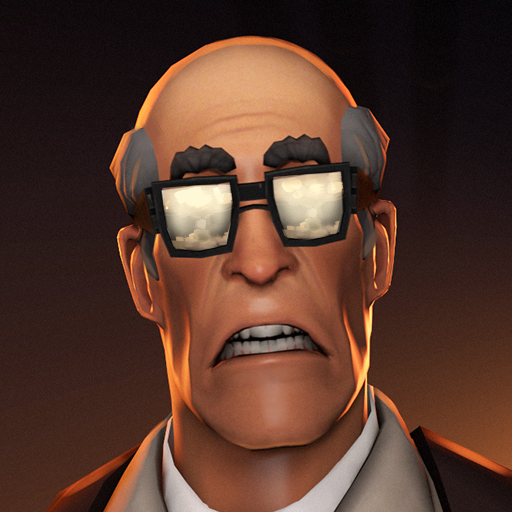 Mountain Lab Accident
Collection by
GetGrenade
Just science!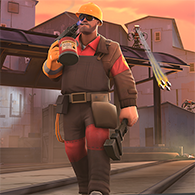 The Western Welder
Collection by
JPRAS
A welder set for the Engineer!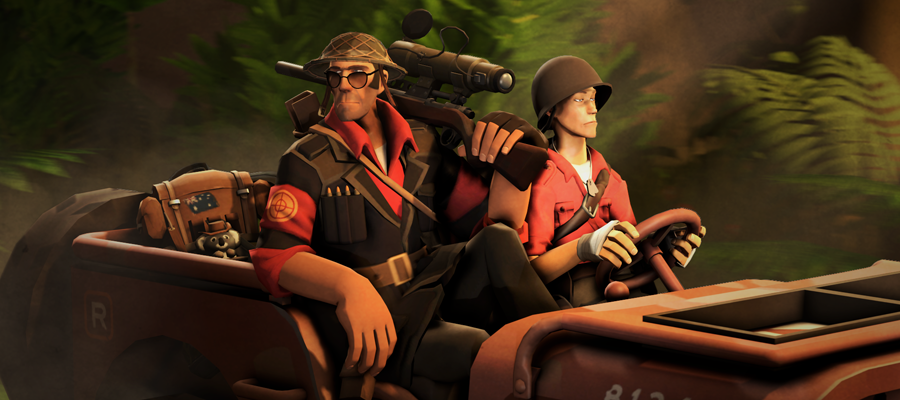 The Tropic Triggermann
Collection by
QuestionablyInsane
This is a set concepted by Extra Ram, made by Questionablyinsane and promoted by Deasdemona, This set is fun due it fitting both the Jungle Update and the Frontline Update because the set is based on the Australian Soldiers that fought in Kokoda Track cam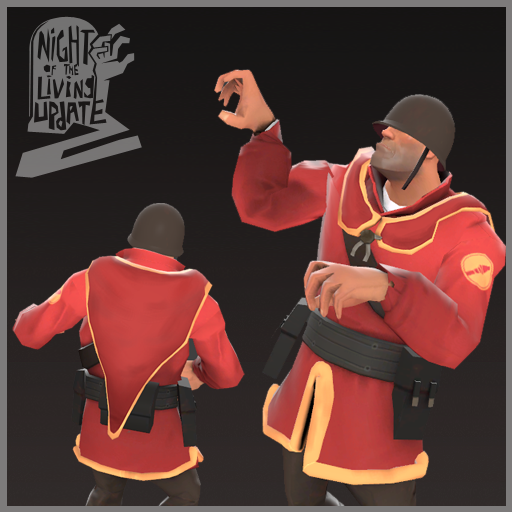 Enchantment extraordinaire
Collection by
Bapaul
Full wizard costume for 2012 Halloween. Also part of the community event: Night of the Living Update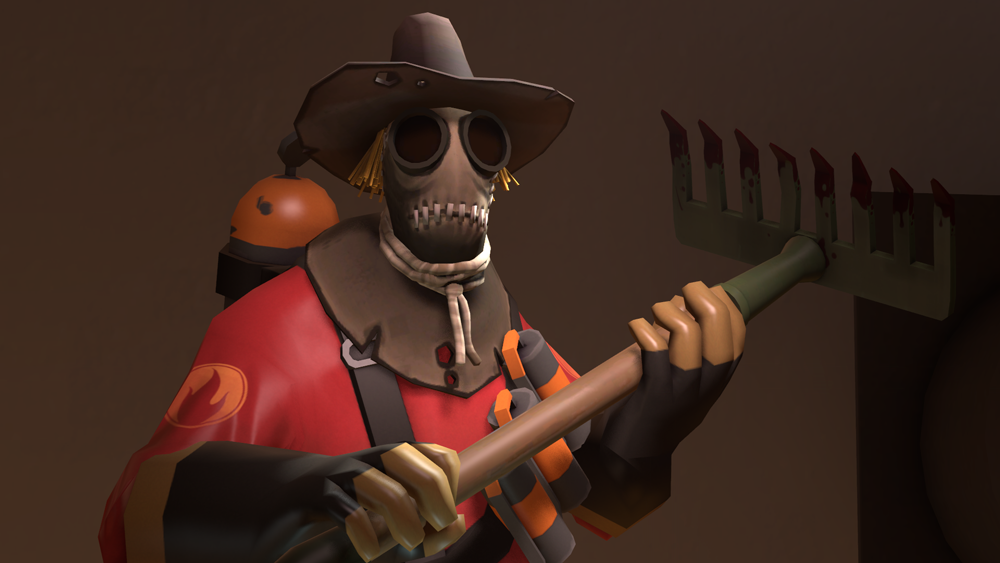 The Straw-Stuffed Stitch-Up
Collection by
>>--The Heartsman--->
This collection is for the straw-stuffed mini set. A misc and hat that turn pyro into something only previously encountered in the darkest places of the mind.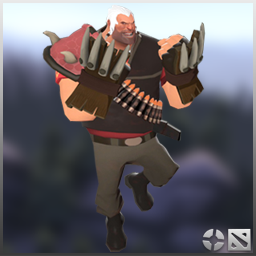 Lone Druid Set
Collection by
Zalak
Lone Druid set for Heavy, from Dota 2's hero Lone Druid!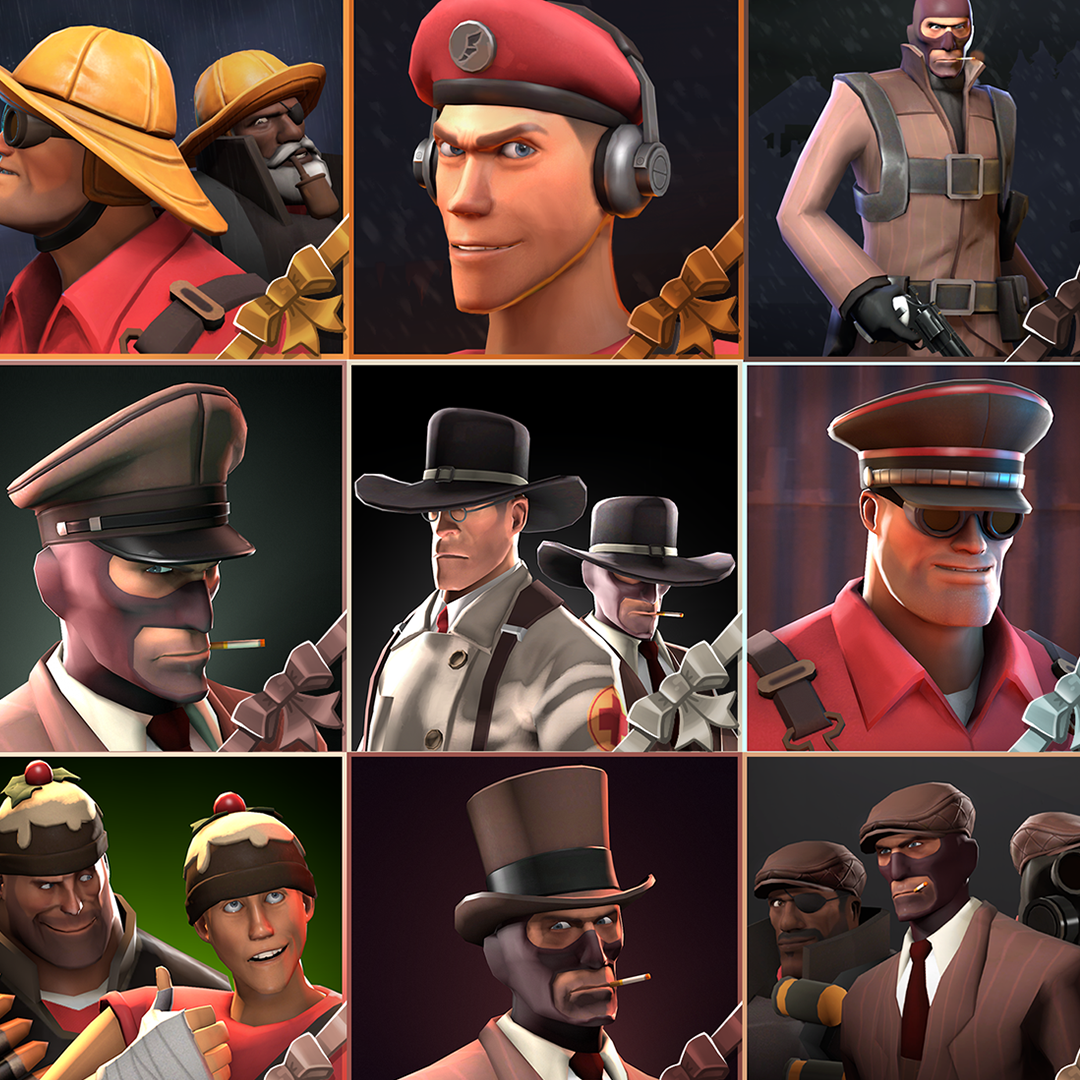 Sky's Stocking Stuffers
Collection by
Sky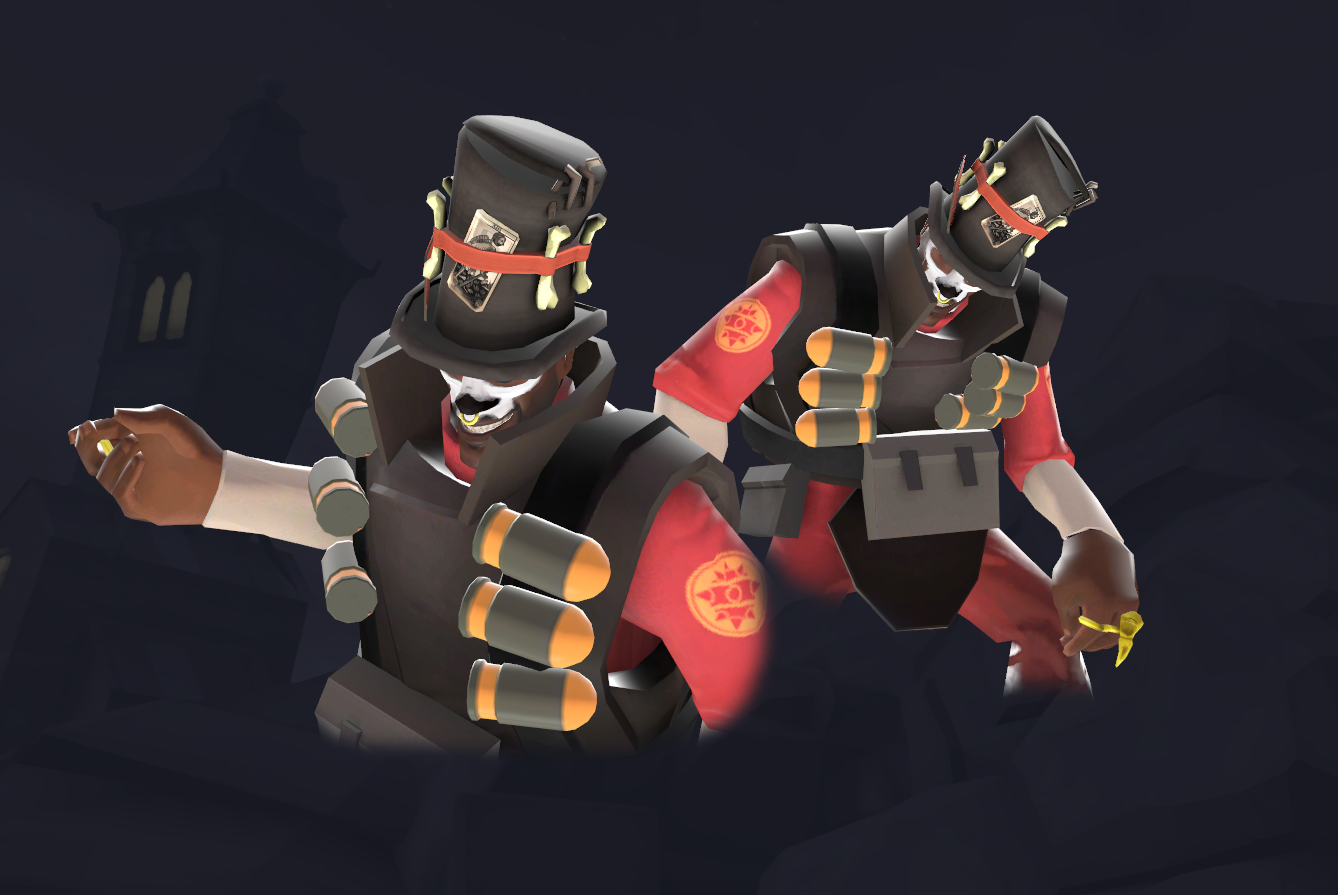 The Sauced Shadow-Man
Collection by
Psyke
Everythin' ya need to start a magic business up in New-Orleans!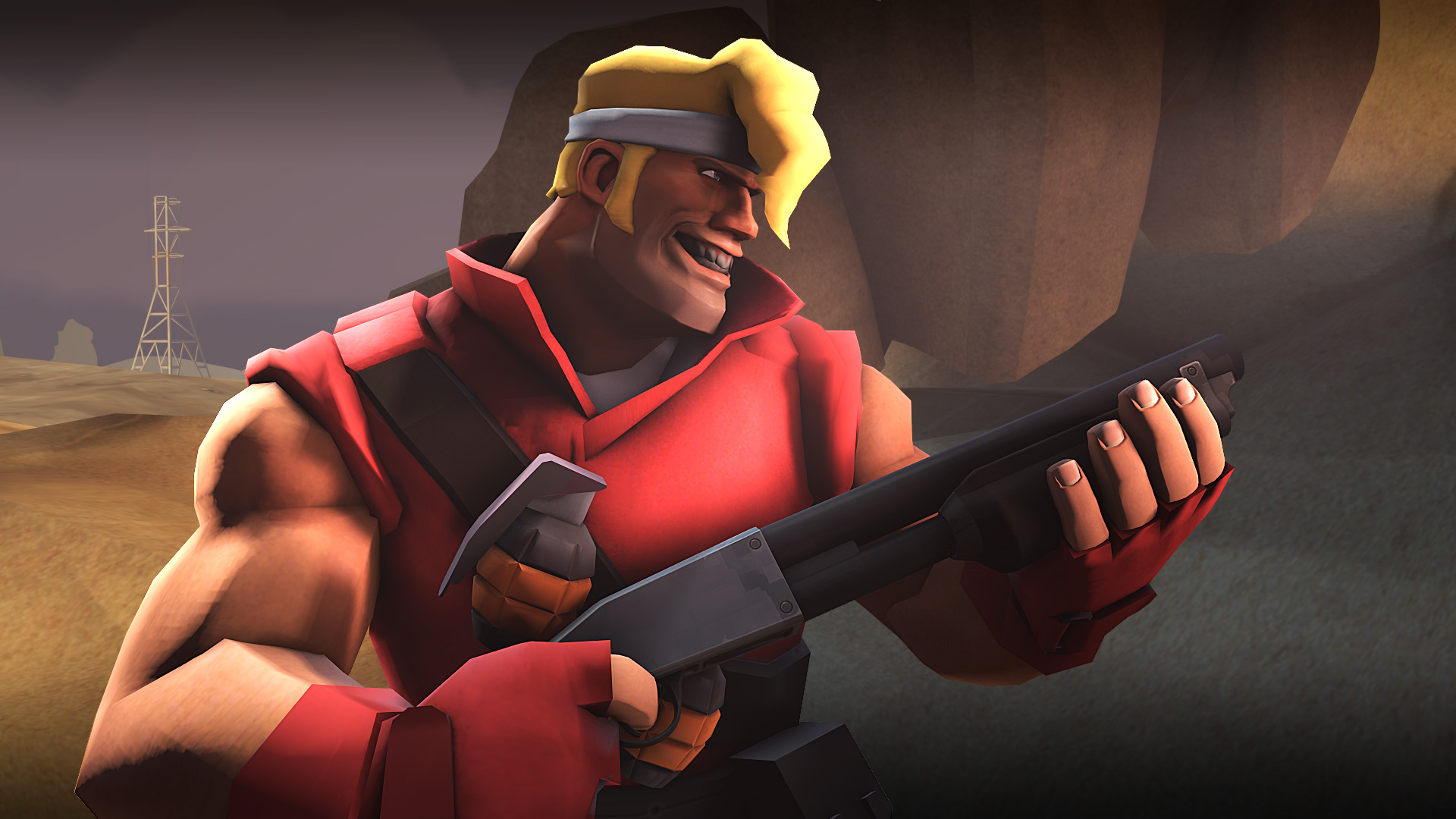 The Marchrius Rossi
Collection by
AyesDyef
With this slick hairdo and hard as iron muscles, nothing will be left living in your linear path of destruction!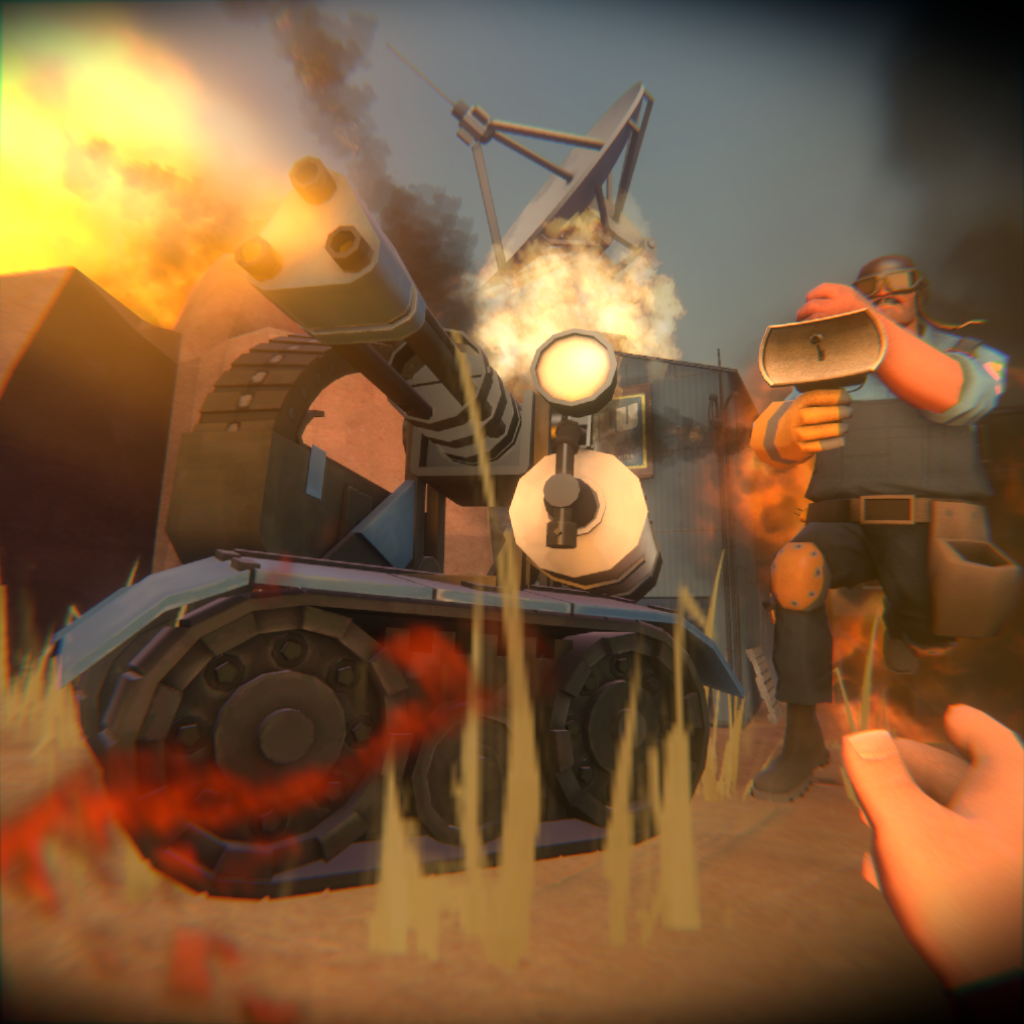 Mobile Sentry Gun pack
Collection by
Linko
To unlock the Mobile Sentry you'll need a special wrench: the burner. //DANGeR21 gave me the authorisation to create this pack with his wrench. Stats ideas: The Burner: +unlock the mobile sentry +50 % repair hit frequence +10 % repair speed (to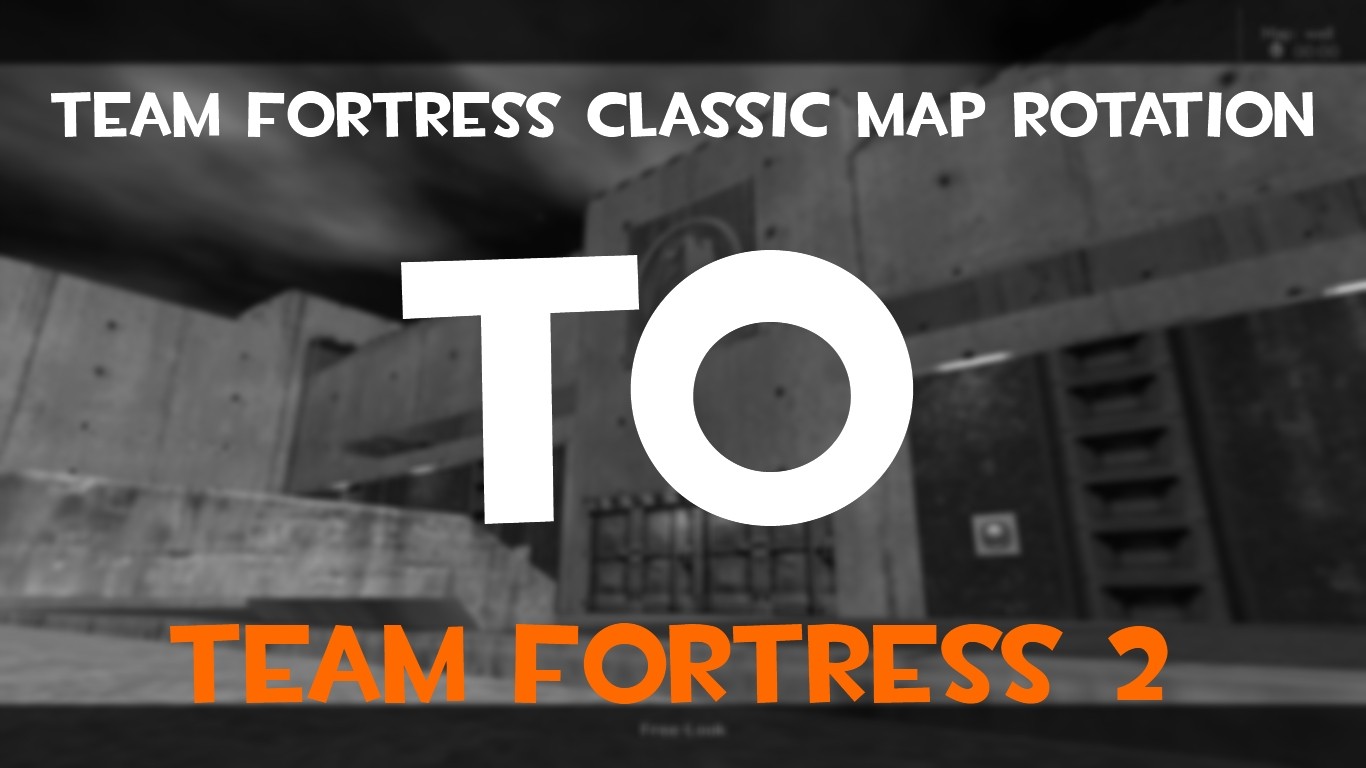 TF2: Team Fortress Classic Map Pack
Collection by
<2F F> | PJX
This is the Team Fortress Classic 2 Team Fortress 2 Map Pack. It'll contain every standard map from TFC optimized and reworked for TF2. Stay Tuned! The Maps are a bit more TF2 optimized but will still give you this "classic" feeling while playing it. I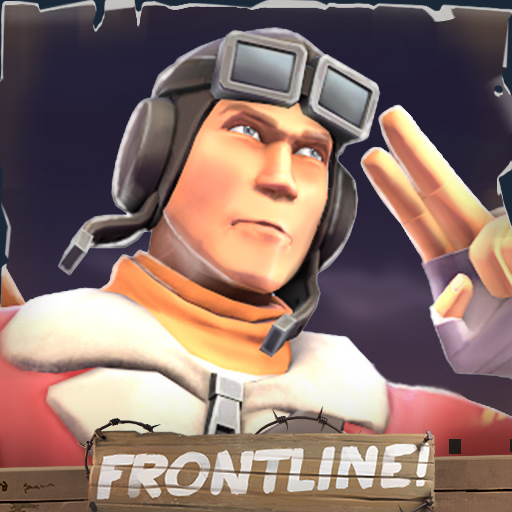 Ace Aviator
Collection by
NeoDement
WW2-esque pilot gear for the Scout!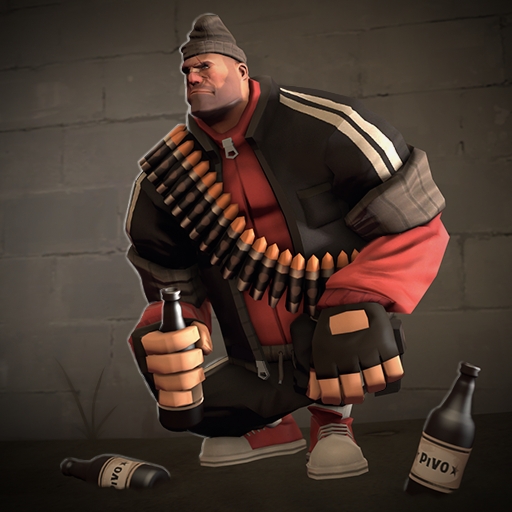 Petyan The Unbreakable
Collection by
Populus
Squatting is lifestyle!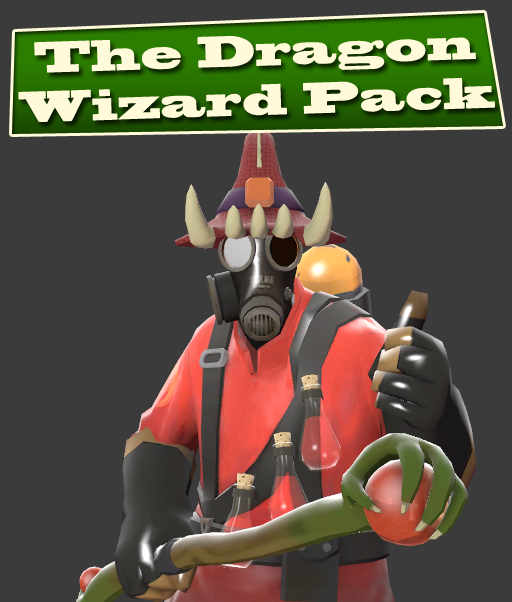 Dragon Wizard Pack
Collection by
Lime Flavored Dragon
The Pyro went on a quest to meet a dragon, who gave him powers of Dracomancy. He now uses it regularly in his work, which, needless to say, is burning people.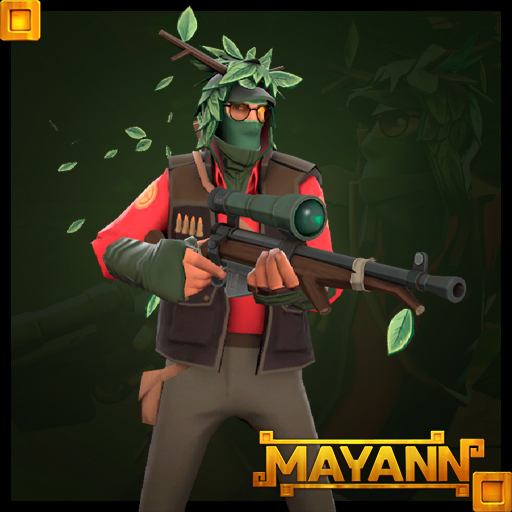 The Invisible Scoper
Collection by
Corvalho
A jungle themed set of items for the sniper. http://gamebanana.com/skins/embeddables/146218?type=large