Showing 1021-1050 of 11,975 entries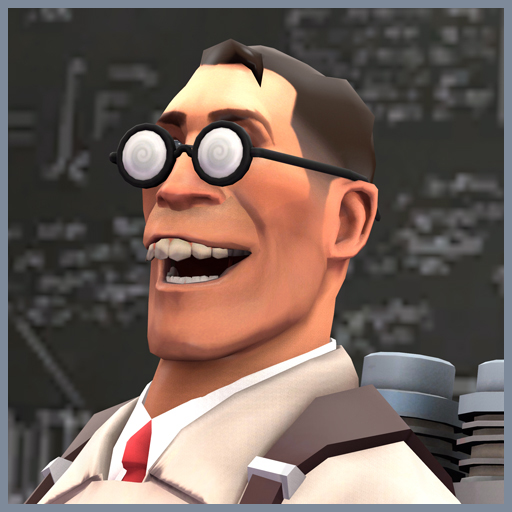 Fragwürdig Doktor Set
Collection by
[RMF]RIKUSYO
Bottle Bottom Glasses is paintable. Dental Trouble is facial flexed.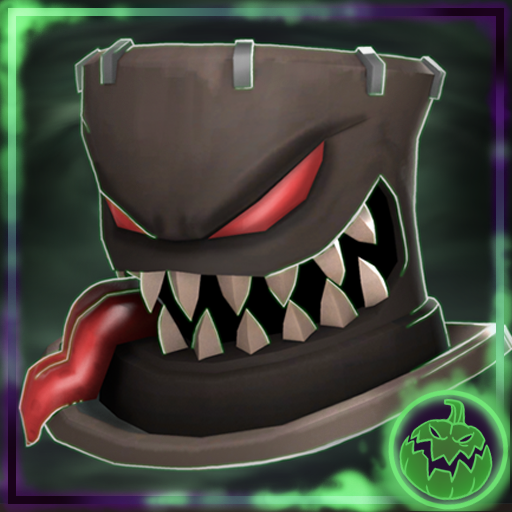 Kind'a Scary Halloween 2015
Collection by
Vap
My little humble collection.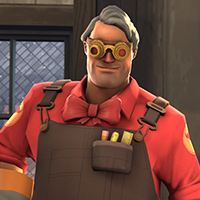 The Teufort Toymaker
Collection by
JPRAS
A set of 2 items for the Engineer based on toymakers.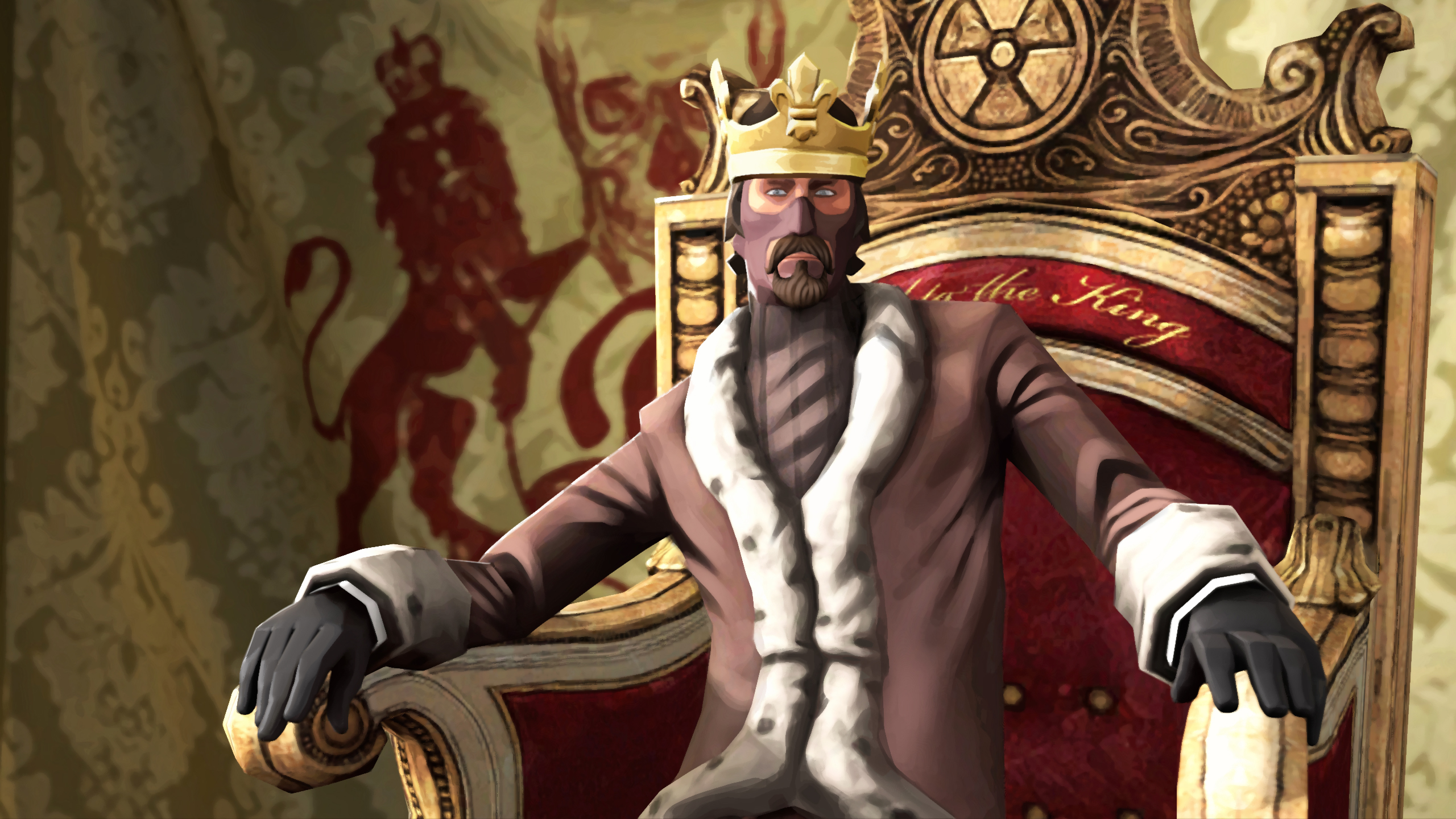 The Carolingian Ruler
Collection by
Ernest
"Take that Merovingians !"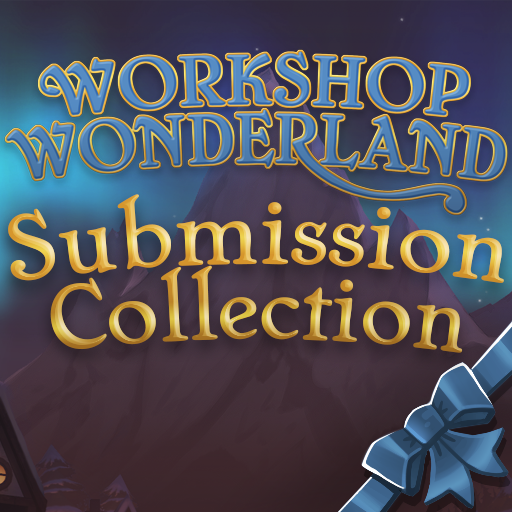 Workshop Wonderland 2015
Collection by
void~
All the submissions to the Workshop Wonderland Community Showcase and Charity Event! Gaze upon the works of the TF2 contributor community from late October 2015 to late December 2015, and support your favorites!
Smissmas 2014 Collection
Collection by
RetroMike
A gathering of winter items to warm the heart and your appendages.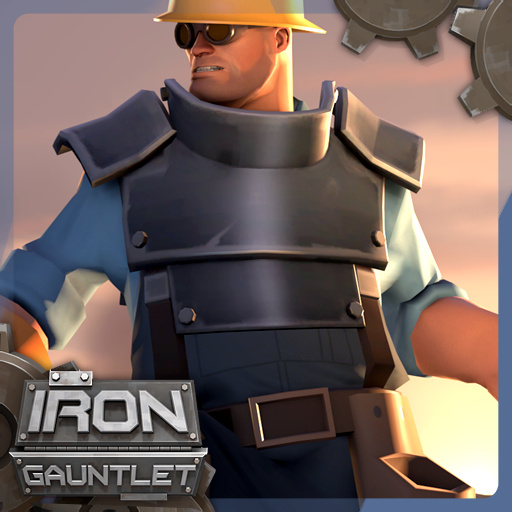 Junkyard Dog
Collection by
multitrip
a metal man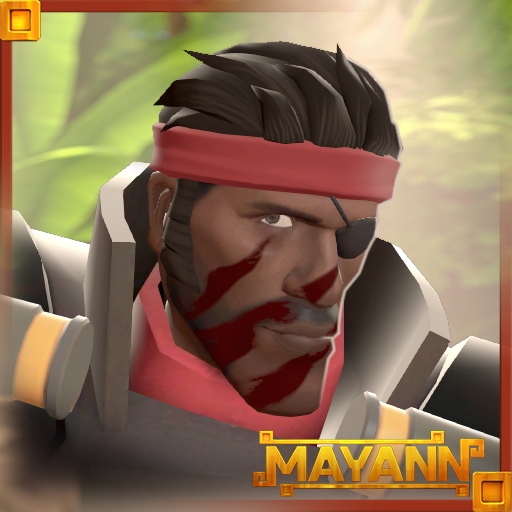 Destroyer Demoman
Collection by
Ertz™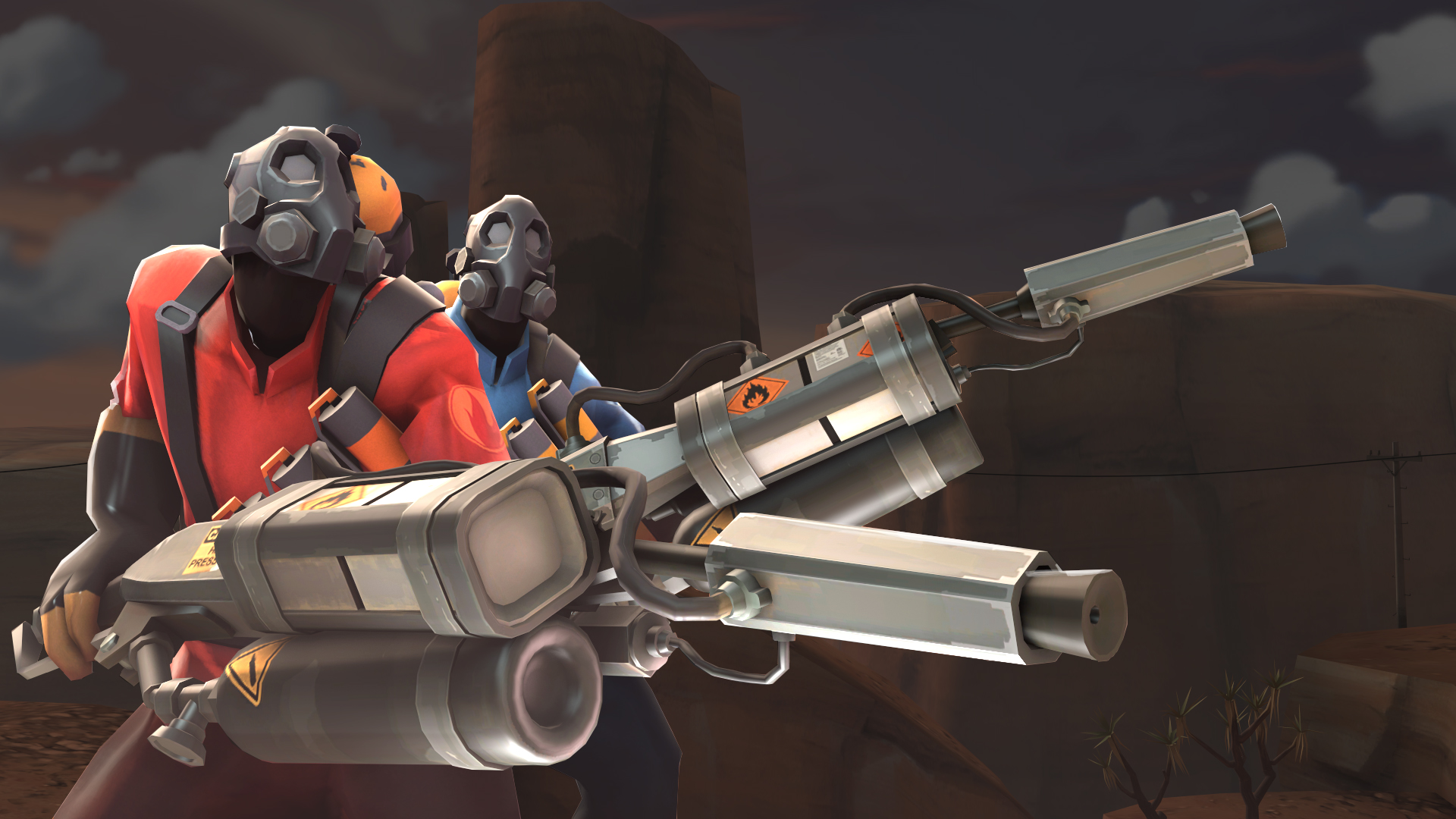 Machine Burner
Collection by
goldenjohnson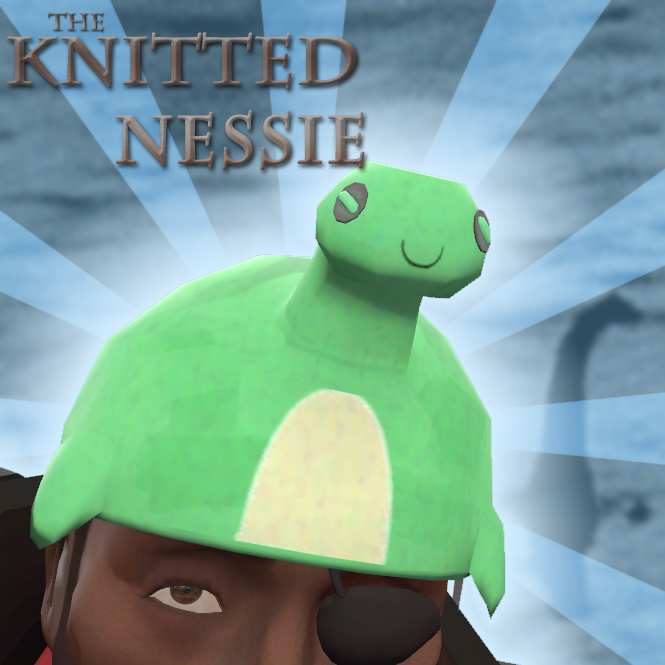 The Knitted Nessie
Collection by
zachL
two styles Mod download here! (http://tf2.gamebanana.com/skins/128981)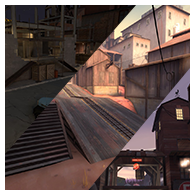 Fr0z3nR's Map Warehouse
Collection by
Fr0z3nR
This collection is all the maps that I've made and would like to share with the workshop community. Thats you! Enjoy!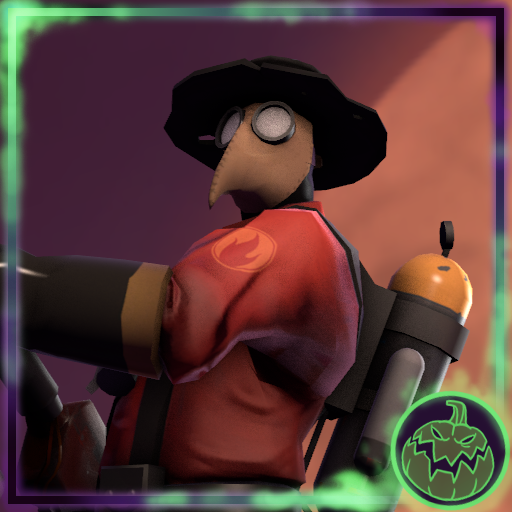 Cleansing Flame V.2
Collection by
Merczy
A Spooky Plague Doctor Set for Pyro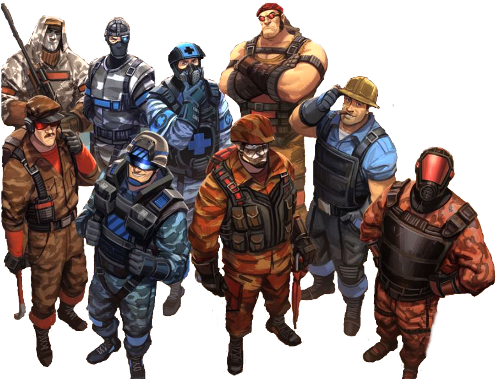 Classic Items
Collection by
VeteranFruitshop
Top quality and beautiful Weapons, Miscs, Hats and other items inspired by the world of Team Fortress Classic Some have already been added and others still waiting to be approved.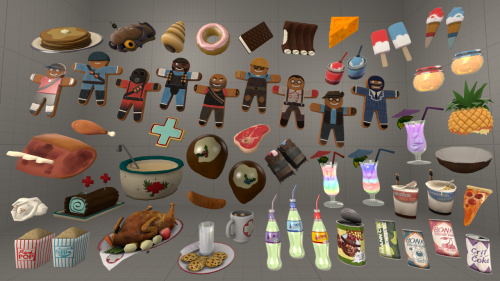 Food Fortress 2
Collection by
TheBluScout #frontline!
All These Delicious Items Makes You Want To Grab A Snack Mid-Battle!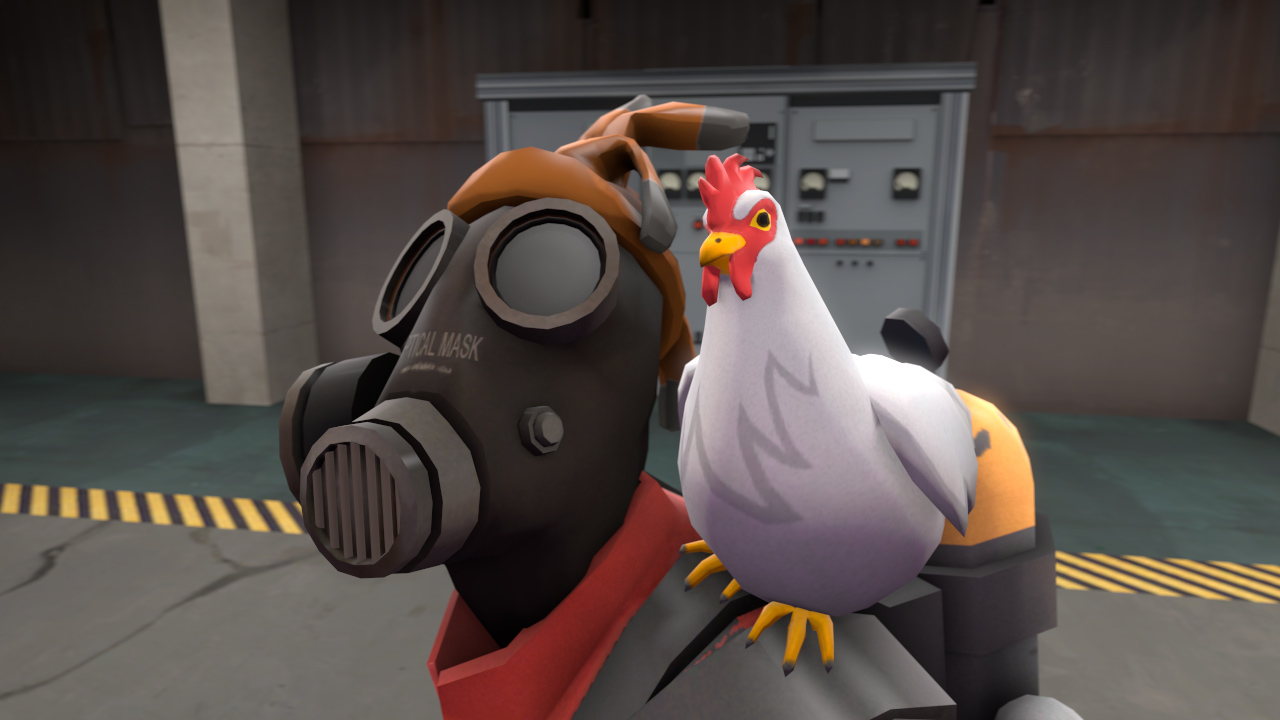 Pyro's pet chicken
Collection by
EmAr
This collection includes multiple styles for my Pyro pet.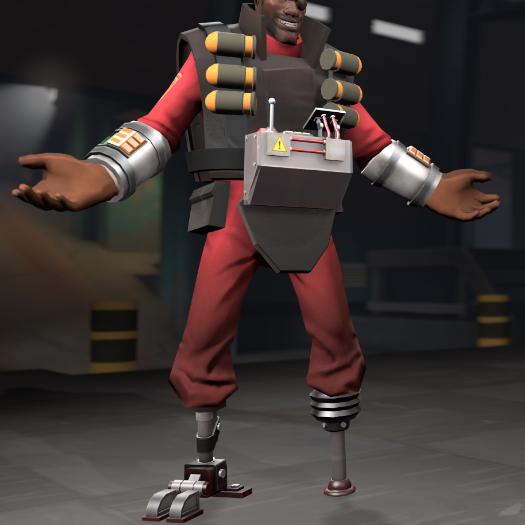 High-Tech Demolisher
Collection by
King of the Hill
The Aiming Kangaroo
Collection by
Corvalho
The first nations sure knew how to be fashionable, and halloween is our excuse to wear this all year 'round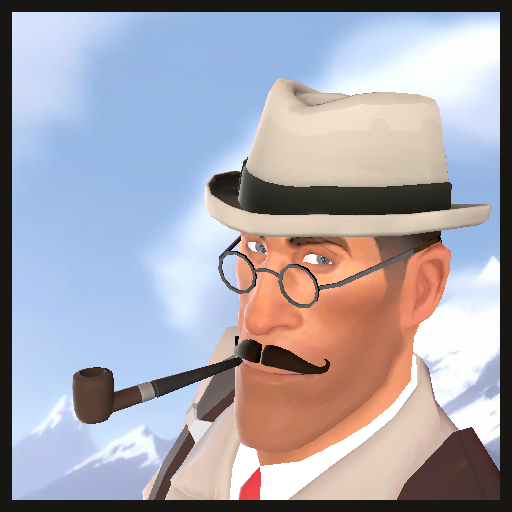 The Cordial Citizen's Cultivated Costume
Collection by
A trained chimpanzee
Three-piece Medic set done by me and also the socks were textured and made pretty and stuff by good item maker and all around cool guy Constructor. Go vote for the items or something I guess.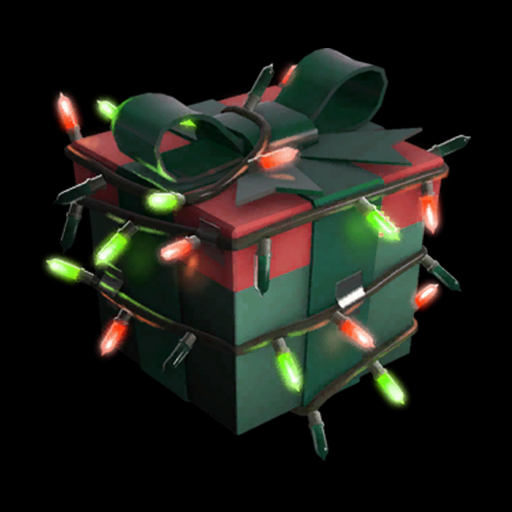 NeoDement's Winter Collection
Collection by
NeoDement
Everything you need to have a very Merry Smissmas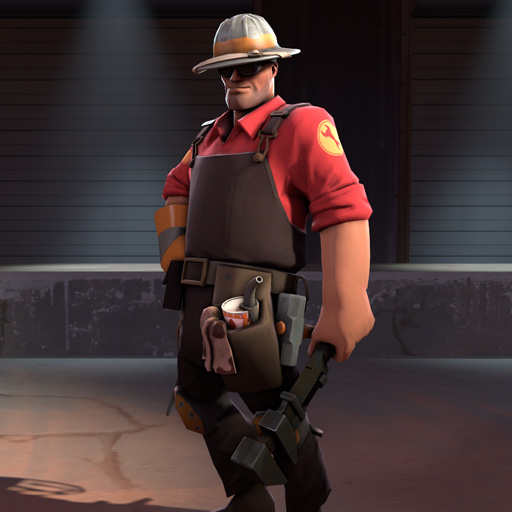 The Structural Engineer
Collection by
Wrench N Rockets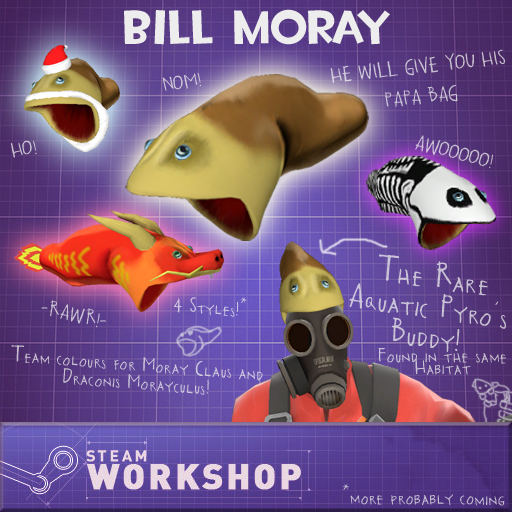 The Bill Moray Collection
Collection by
The Rare Aquatic Pyro
Ever wanted to own a talking Moray Eel? Now you can! Bill Moray is a Moray Eel with a personality! (and a wriggly body) Nomming on your head, Bill is a perfect barbecue buddy. Comes in 4 different styles, Bill Moray (Default), Jigglebones (Halloween), Mora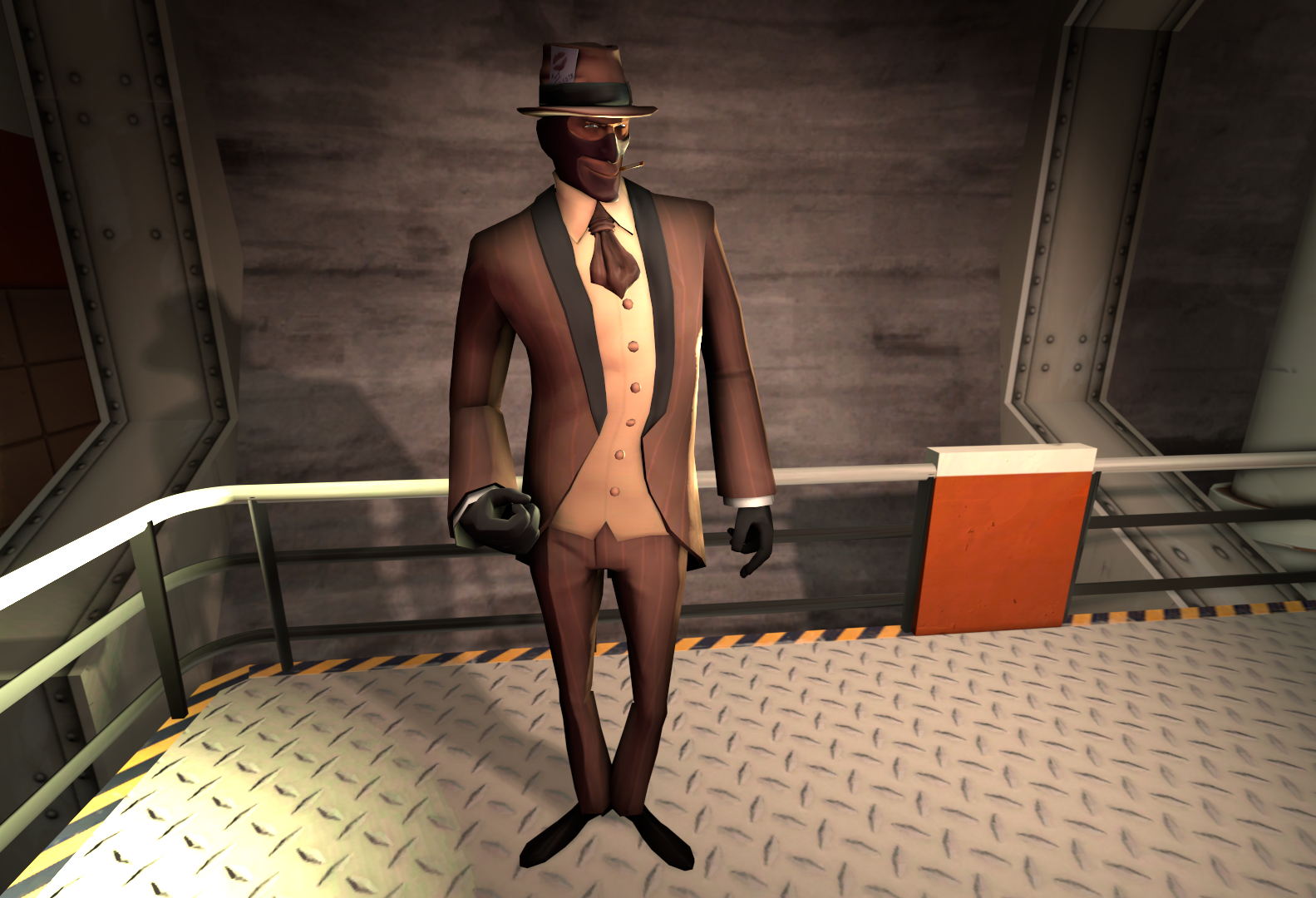 The French Affair
Collection by
<<GT500>> JZeeba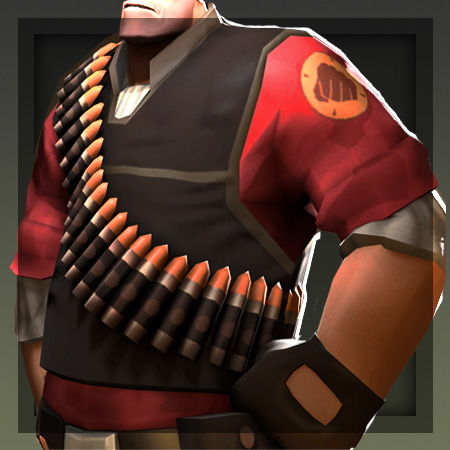 The Wartime Wear
Collection by
CoBalt
Always be kinda prepared.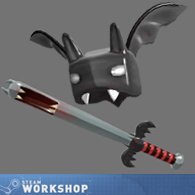 Assault & Battery
Collection by
Vap
Halloween TF2 item set.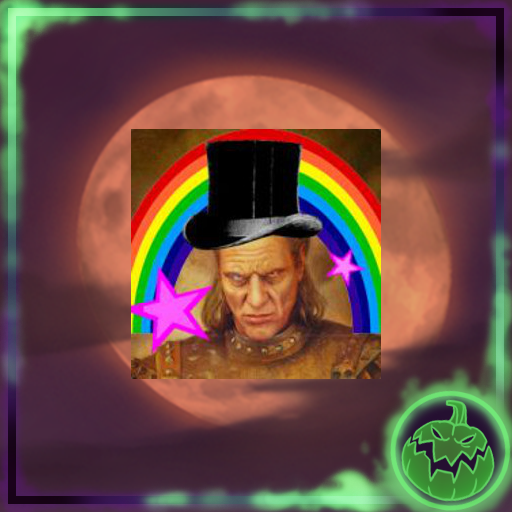 Jukebox's Halloween Items
Collection by
Jukebox
Hellerween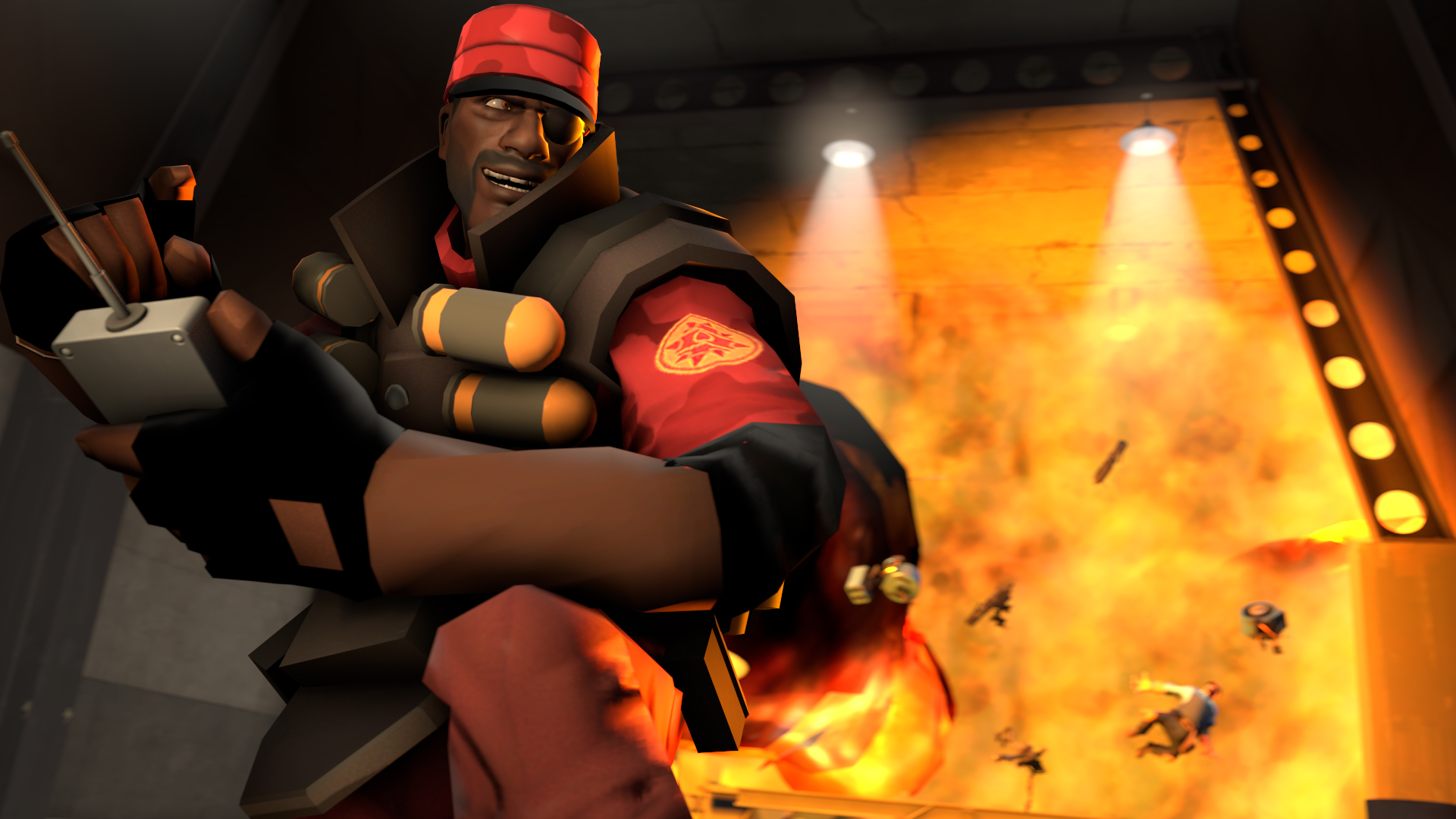 Not-So Tactical Camo
Collection by
FiveEyes
What kinda scenario would warrant red and blue camouflage?
DeutschLAN 2015 Medals
Collection by
Py-Bun
DeutschLAN 2015 Medals Created by Ygg and Py-Bun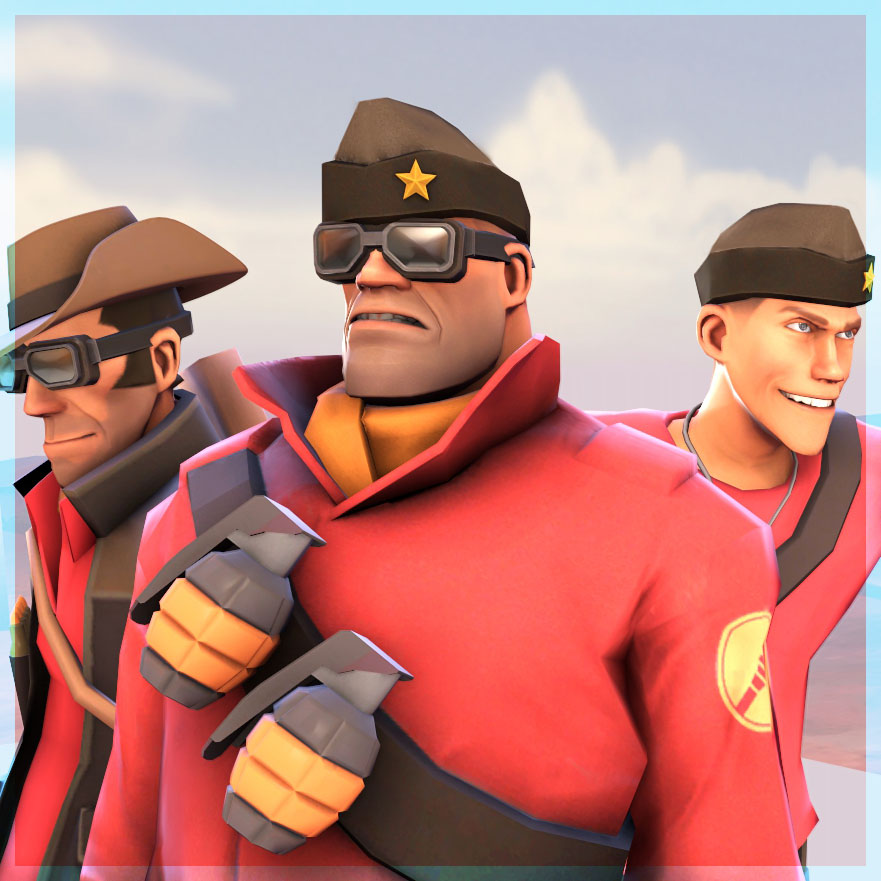 The Fly Boys
Collection by
CoBalt
The fly-est guys.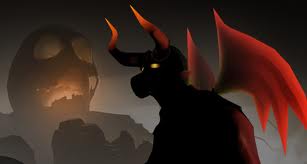 Browy's halloween 2012 bundle
Collection by
browy
Hi, im browy, and i am NOT the guy that makes things for TF2, but i am the person that puts it all together in bundles and collections. :D Browy's collection, has the best halloween 2012 items considered for use in TF2! Recomended FOR YOU ->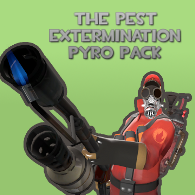 The Pest Extermination Pyro Pack
Collection by
JPRAS
The Pest Extermination Pyro Pack includes 3 items, all of them cosmetic. Created by Texman & JPRAS.