Showing 961-990 of 11,197 entries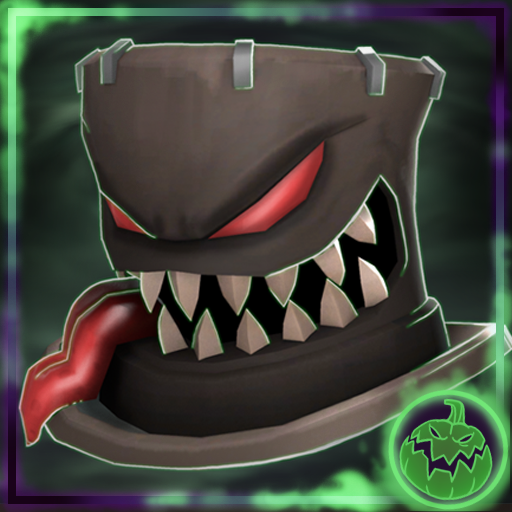 Kind'a Scary Halloween 2015
Collection by
V-AAAHH!-P
My little humble collection.

The Cold War Mercenaries
Collection by
Counselor Piper
You're mercenaries, it's time you started dressing like it.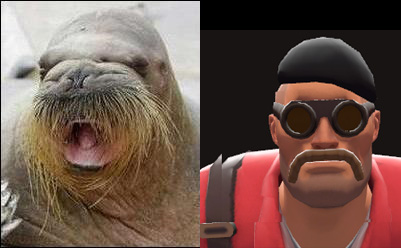 Workman Walrus Set
Collection by
Hamsenberg
Western Whiskers and a Workman's Beret, the perfect item set for the indiscriminate mole.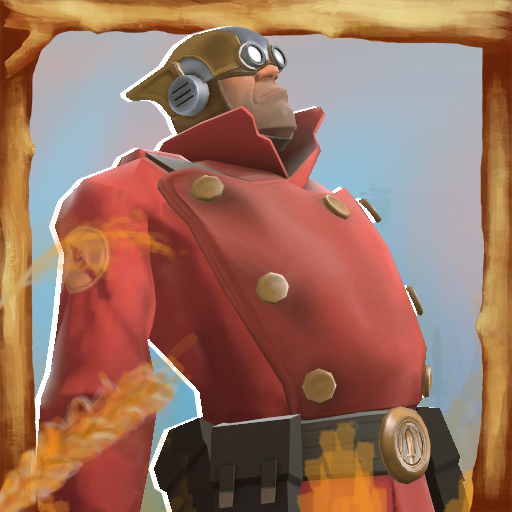 Booster Man
Collection by
Timberman
If you take all of your favorite world war 2 vintage heroes and mashed them together, it would probably resemble the brautwurst you ate at your last barbacue. Now this won't be as glorious as that sausage, but it will be just as tasty! Take to the skies in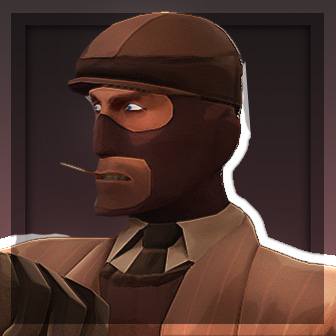 The Smart Alec
Collection by
CoBalt
Get smart.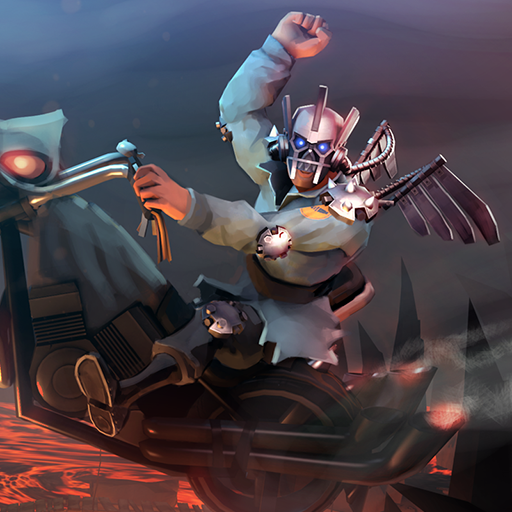 The Hell Patroller
Collection by
GetGrenade
http://gauntlet.tf2maps.net/ Like wild fire Comes roaring Mad whirlwind Burning the road Black thunder White lightning Speed demons cry The Hell Patrol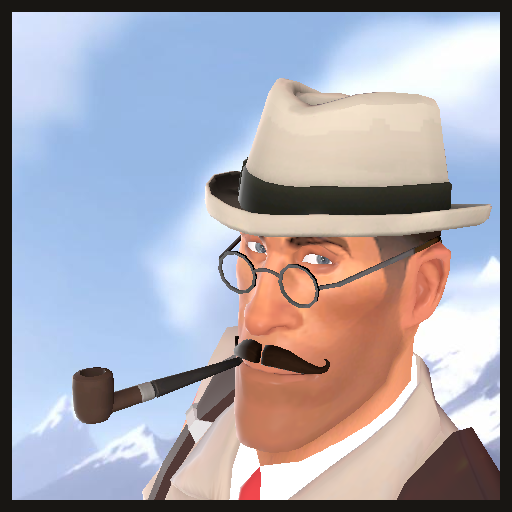 The Cordial Citizen's Cultivated Costume
Collection by
A trained chimpanzee
Three-piece Medic set done by me and also the socks were textured and made pretty and stuff by good item maker and all around cool guy Constructor. Go vote for the items or something I guess.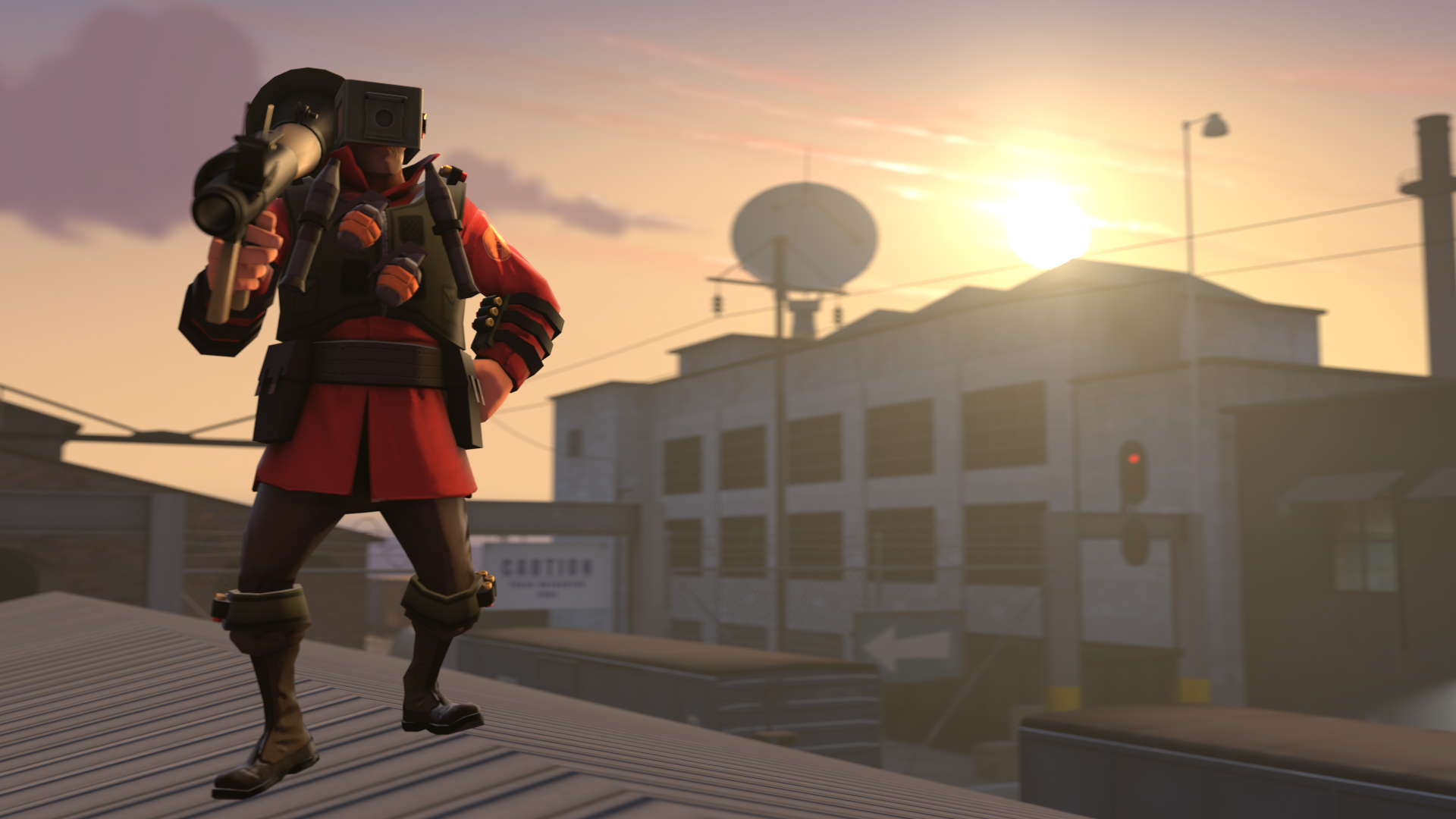 The Munitions Maniac
Collection by
Kaymon95
A set of items for Soldier that shows just much he loves hoarding ammo and how little he cares for his teammates. All paintable.

Nine Life Terror Hat & Taunt Effects
Collection by
ZtG | Cheesypuff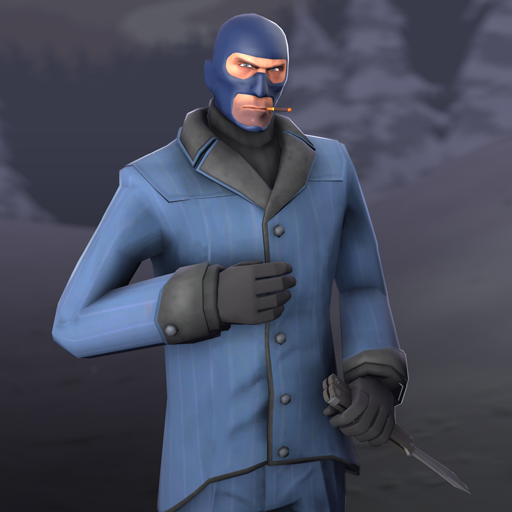 Sky's Snowy Selection
Collection by
Sky
All the items I've made/contributed to for Smissmass 2013. More items will be added as they're uploaded to the workshop.

The Speedy Gonzales
Collection by
voynich
Too fast for you, sir. Demasiado rápido para usted, señor.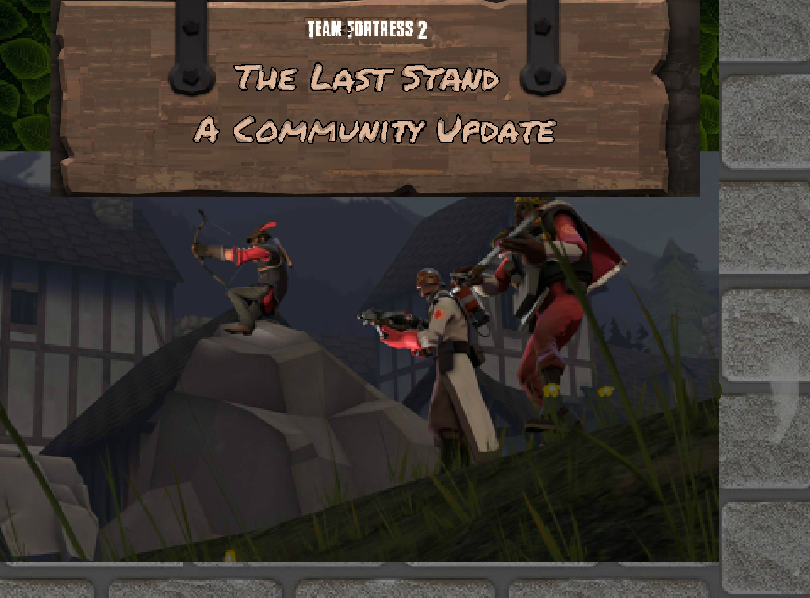 Last Stand - A TF2 Community Made Update
Collection by
basilhs333
Last Stand is A Medieval Theme update. we accept every item does fit for this update. More Informetion Such As The Site Will Be Available Very Soon. The Update Encludes A Short Film Which Should Be Out By The End Of June. Support Us If You Would Like t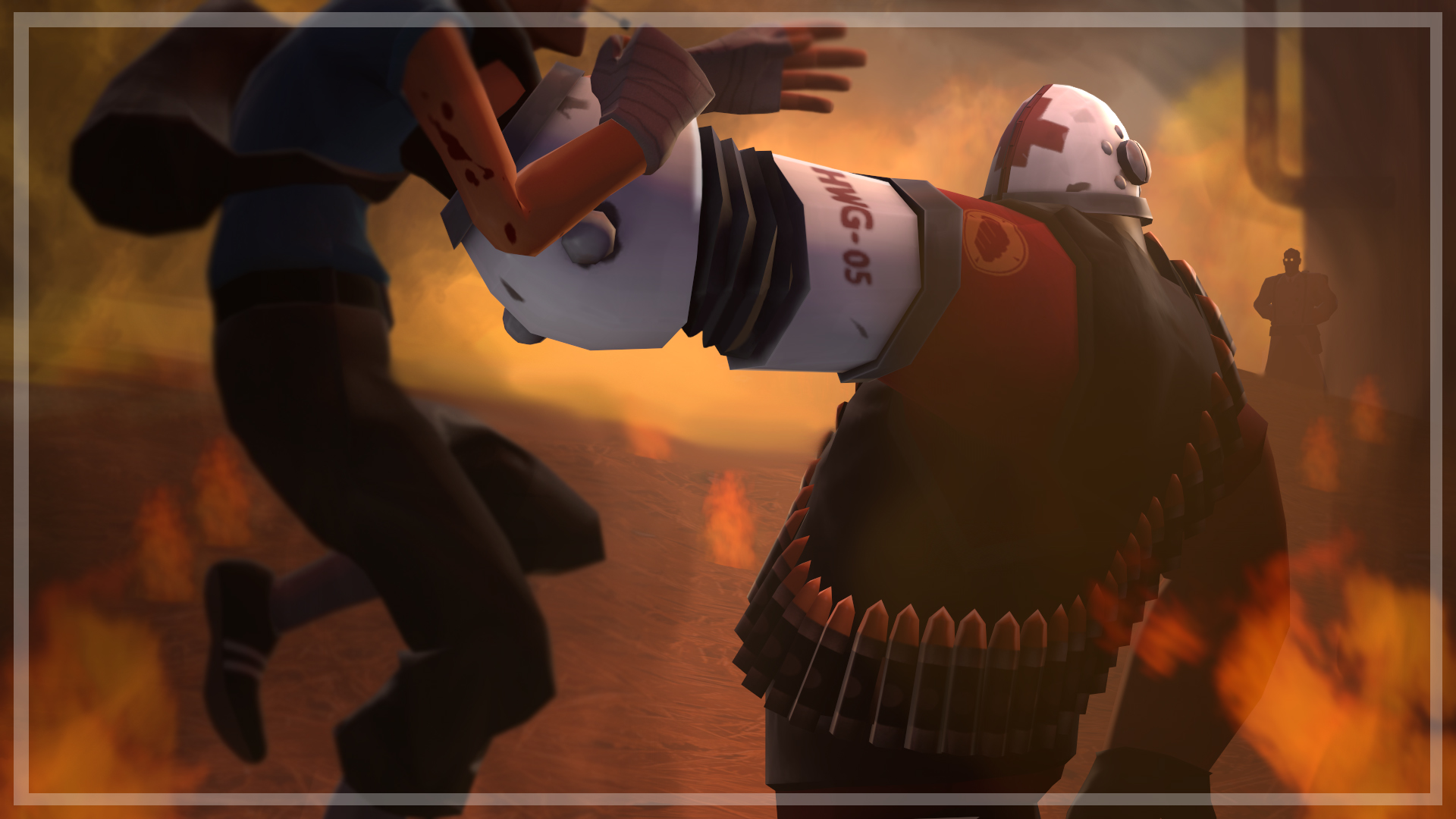 Medical Mechanica
Collection by
Kaymon95
Monsters don't need eyesight, just incredible strength.

The Bill Moray Collection
Collection by
Spookius Graylienus
Ever wanted to own a talking Moray Eel? Now you can! Bill Moray is a Moray Eel with a personality! (and a wriggly body) Nomming on your head, Bill is a perfect barbecue buddy. Comes in 4 different styles, Bill Moray (Default), Jigglebones (Halloween), Mora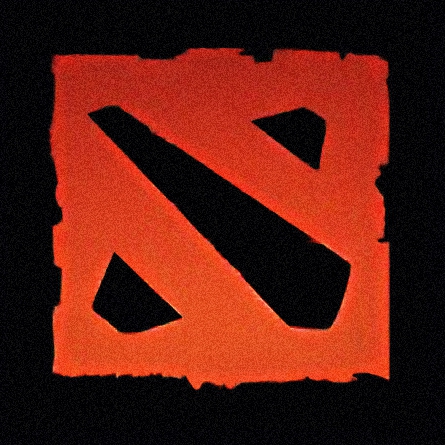 TF2DOTA2 Project
Collection by
Deity Link
Enjoy my re-creation of the Dota 2 items and hero weapons. Since the game is in beta and is undergoing constant changes, some of these design are outdated (such as for the Divine Rapier), but most of them are still among the best models I've ever done y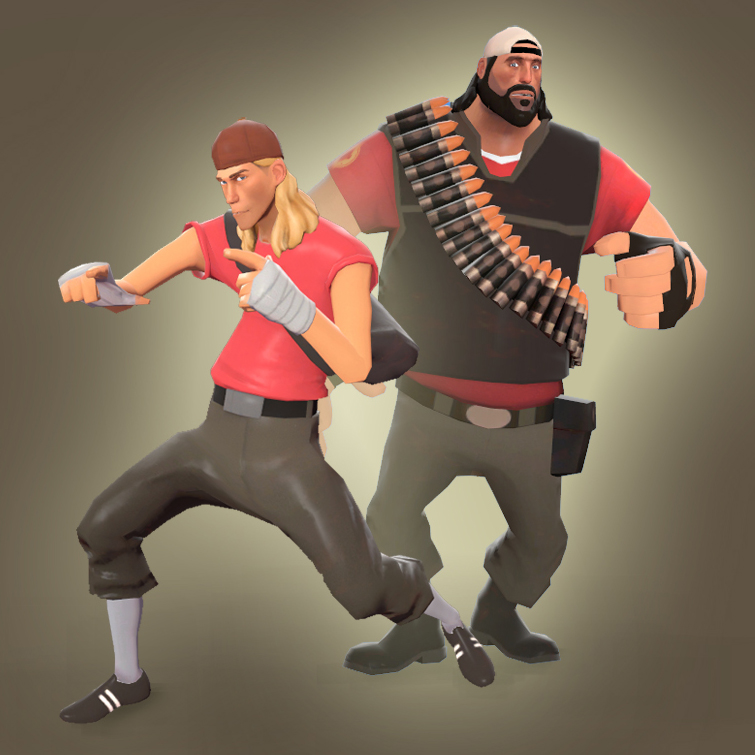 Scout and Quiet Heavy
Collection by
GoLDeN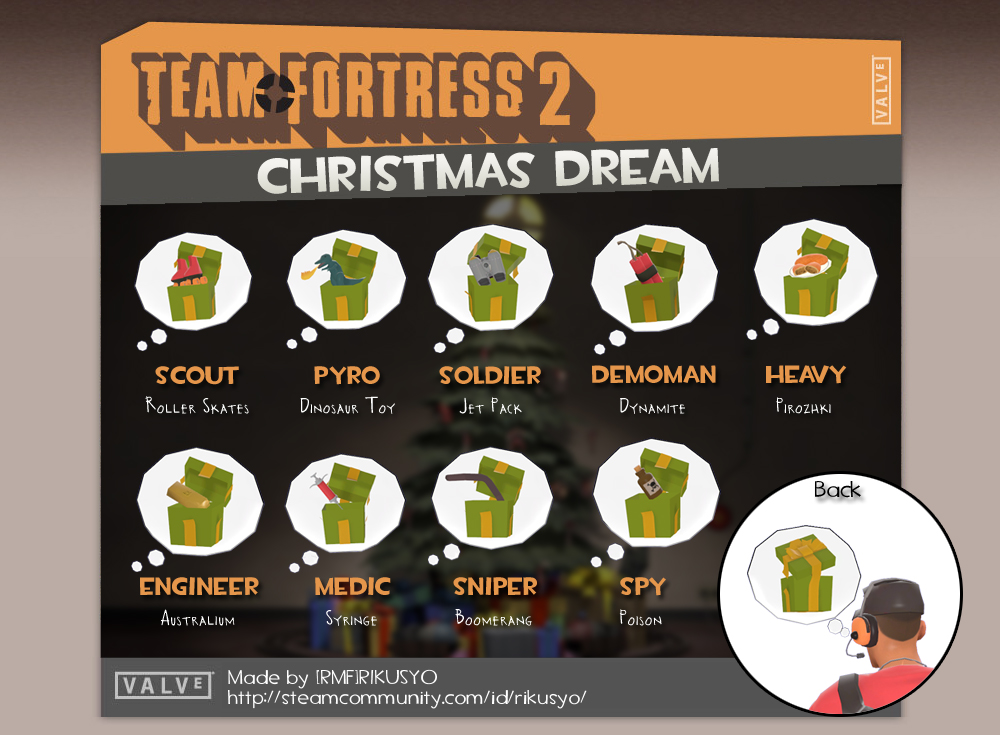 Christmas Dream Pack
Collection by
[RMF]RIKUSYO
Scout want Roller Skates. Soldier want Jet Pack. Pyro want Dinosaur Toy. Demoman want Dynamite. Heavy want Pirozhki. Engineer want Australium. Medic want Syringe. Sniper want Boomerang. Spy want Poison.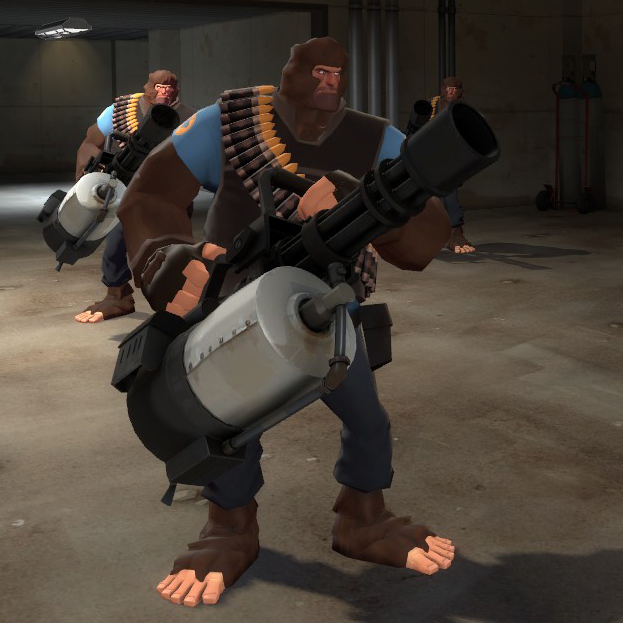 Bigfoot
Collection by
ArakanI
A full set for the heavy, which transforms him into a Bigfoot!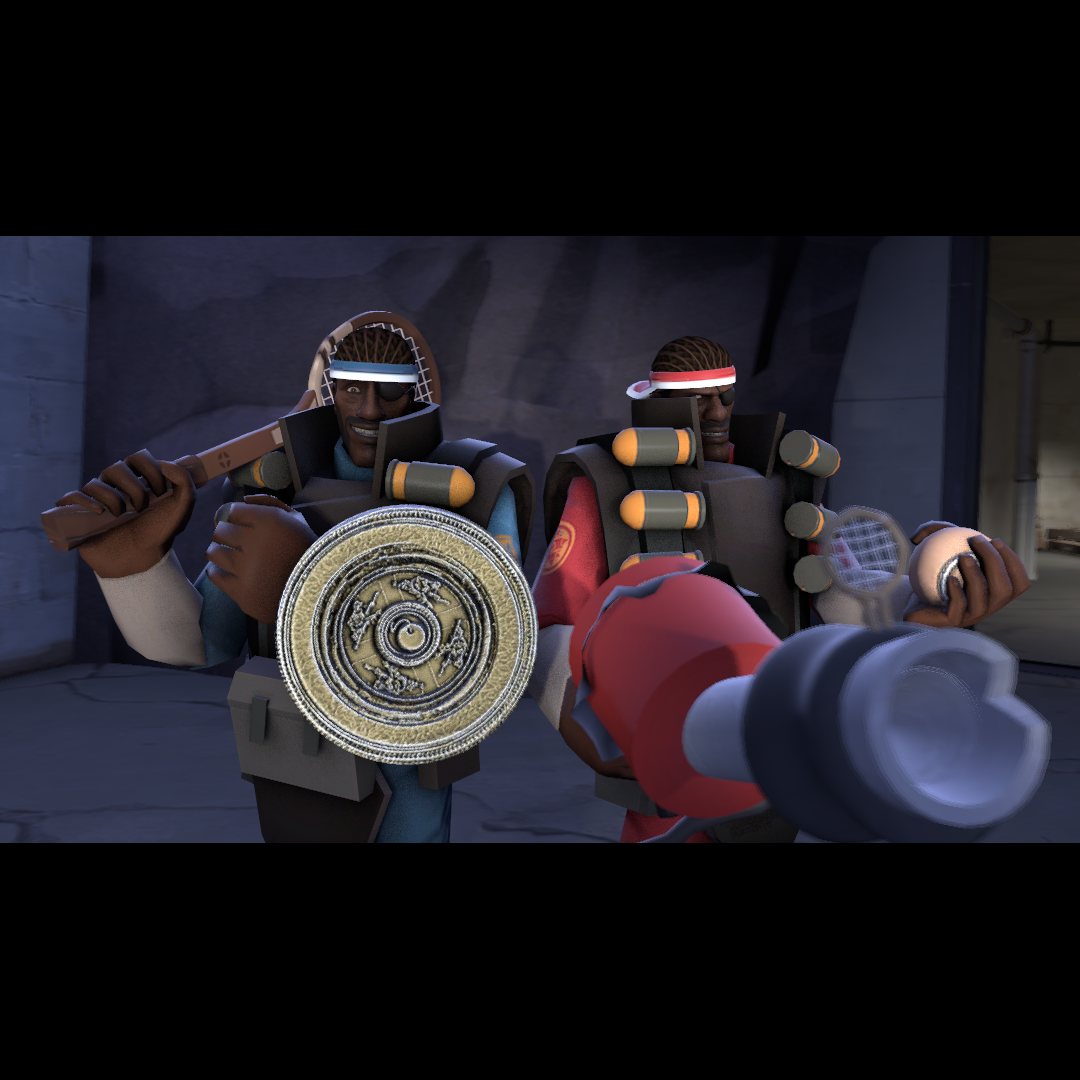 Game Match Set
Collection by
Snubbs
A tennis themed item set for the Demo, a bit late to the party, but the Demo was drunk. Look out for these Tennis bombs made by Hunter, they look great! http://steamcommunity.com/sharedfiles/filedetails/?id=156133317&tscn=1373007936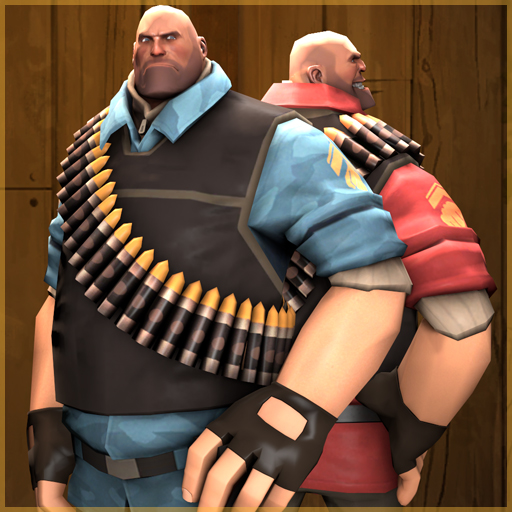 Heavy's Coats
Collection by
Svdl
One with Camo, one without.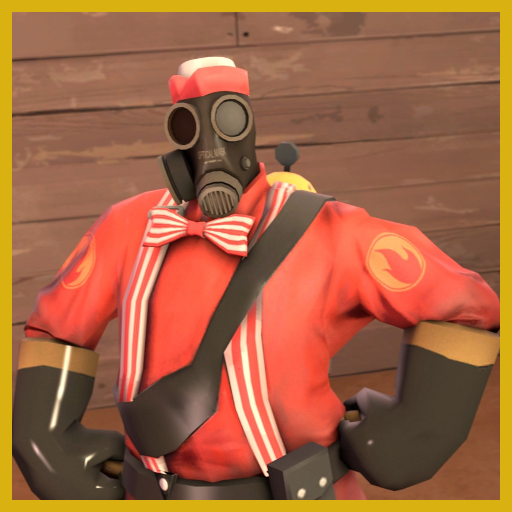 The Caustic Candyman
Collection by
TidMiste
Nothing's stranger than a strange stranger handing out strange candy. It's probably okay, though! Normal candy rots your teeth, but I'm sure this caustic candy will only destroy everything in your mouth! Same thing, though, right? A set for the Pyro inc

Vandal
Collection by
35TV5
Okay, sorry. Graffity isn't vandalism! It is an ART!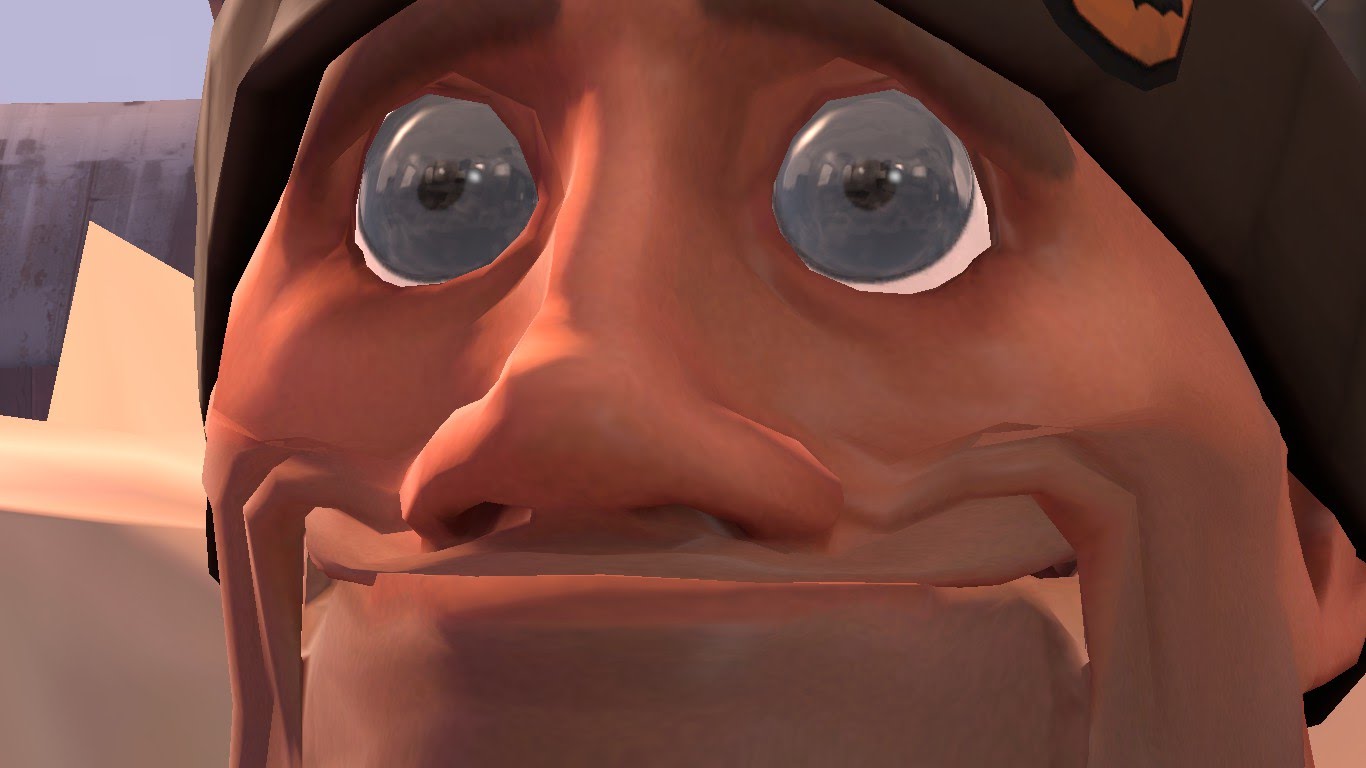 Can We Have New Weapons?
Collection by
Nana-SpooKyoto
Pls? PLS? Sounding like New Weapons Soldier over here.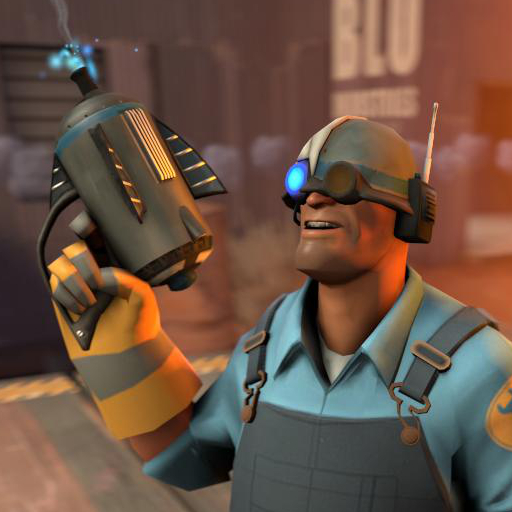 The Exasperated Engineer
Collection by
CaptainGoodstuff
Created by an Engineer suffering from one too many practical problems, the Exasperated Engineer set is a solution the other team won't soon forget.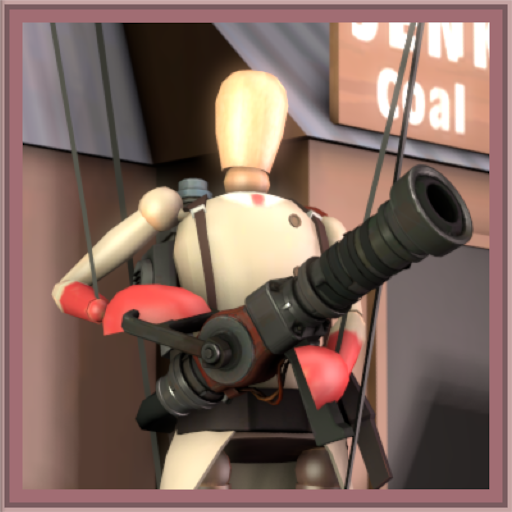 The "Master of Puppets" Medic Set
Collection by
Astute
"Just call my name." A set of Medic weapons themed around puppetry and marionettes. This happens to be the first set of items I ever planned. They look a lot different than they did back when I drew up the concept art. That was 4 years ago? It's rathe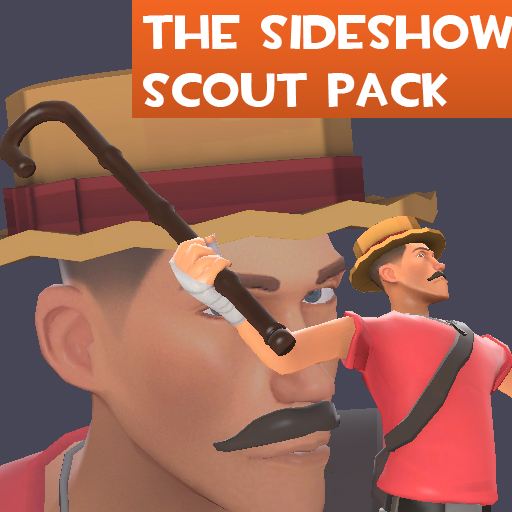 The Sideshow Scout Pack
Collection by
Icosahedron
"Come one, come all! See Yours Truly bash eveyone's skulls in!"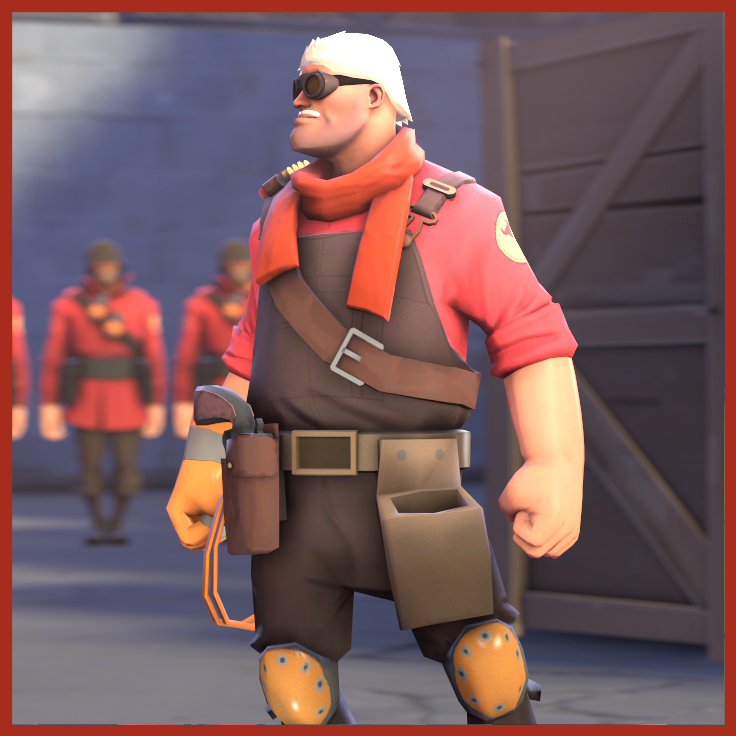 The Marauder
Collection by
Ludumberg
The Badlands are a big place... Everything's done by Ludumberg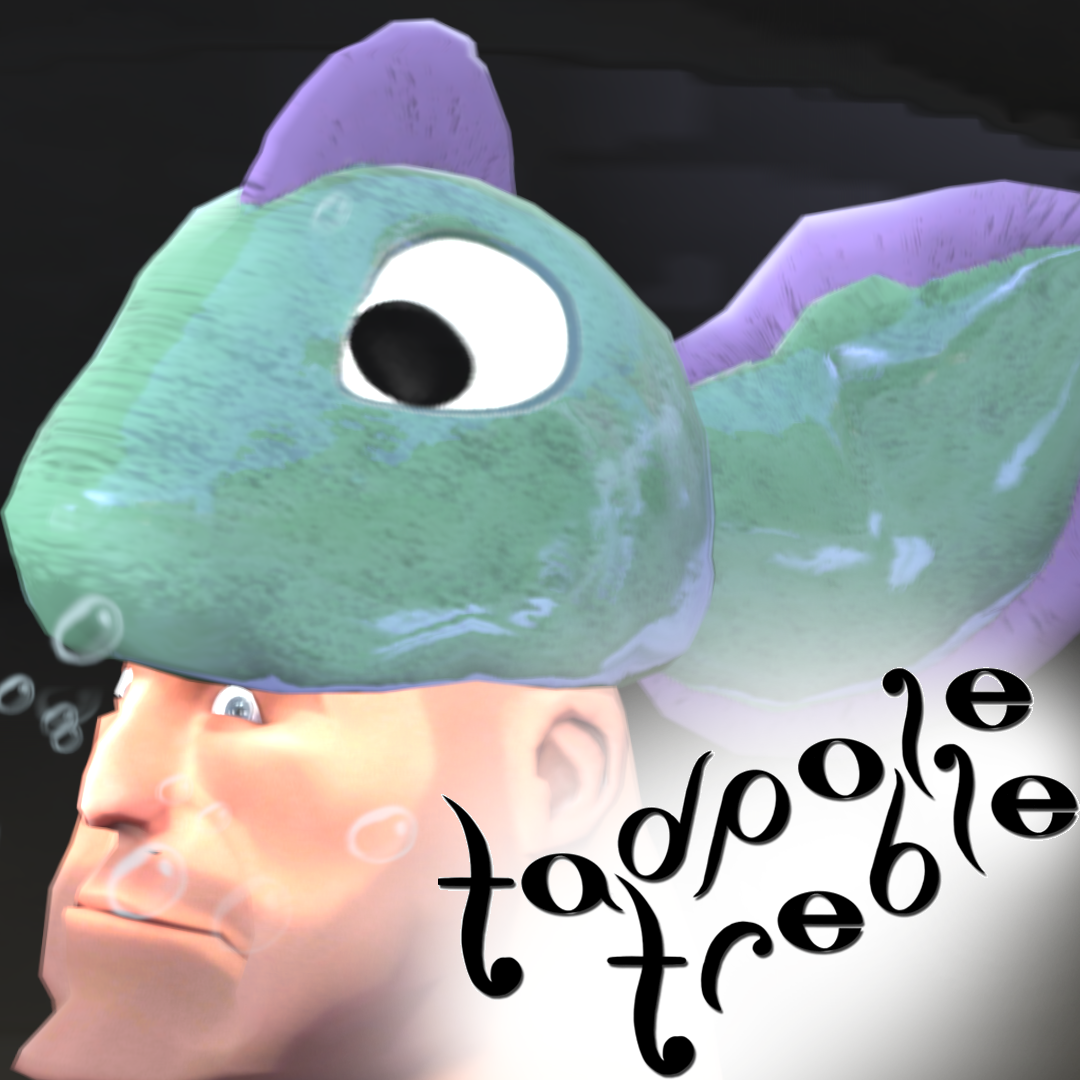 Tadpole Treble Promotional Items!
Collection by
Nefnoj
From the creator of the web comic "Brawl in the Family" comes a BRAND NEW GAME!! IT'S AWESOME!! It's on Steam now! Tadpole Treble! Go buy it! We're on the Steam Greenlight, Facebook, and have our own website at bitfinitygames.com! Check 'em out, and c

The Cangaceiro (All-Class)
Collection by
Corvalho
We created this collection to gather all the 9 entries for all the classes of The Cangaceiro, 8 of them are hidden, so you may not be seeing them.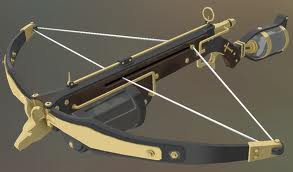 Explosive Bolts
Collection by
IMaAXEXD
Do you miss with the huntsman,well you need this (explodes in 3 secs when shot) (same damage as sniper rifel but if hit on body instant kill)