Showing 961-990 of 12,058 entries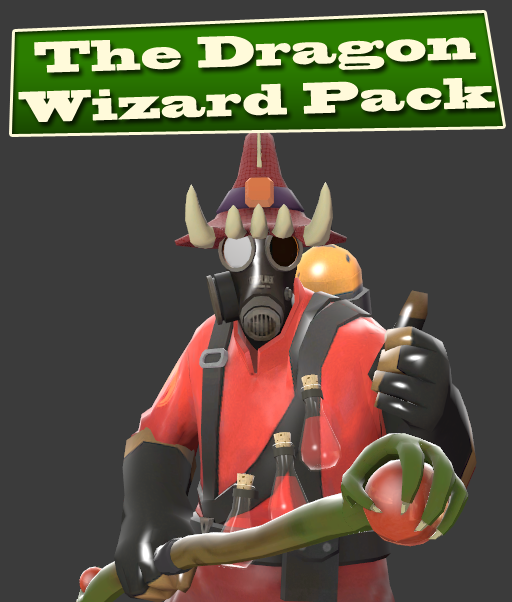 Dragon Wizard Pack
Collection by
Lime Flavored Dragon
The Pyro went on a quest to meet a dragon, who gave him powers of Dracomancy. He now uses it regularly in his work, which, needless to say, is burning people.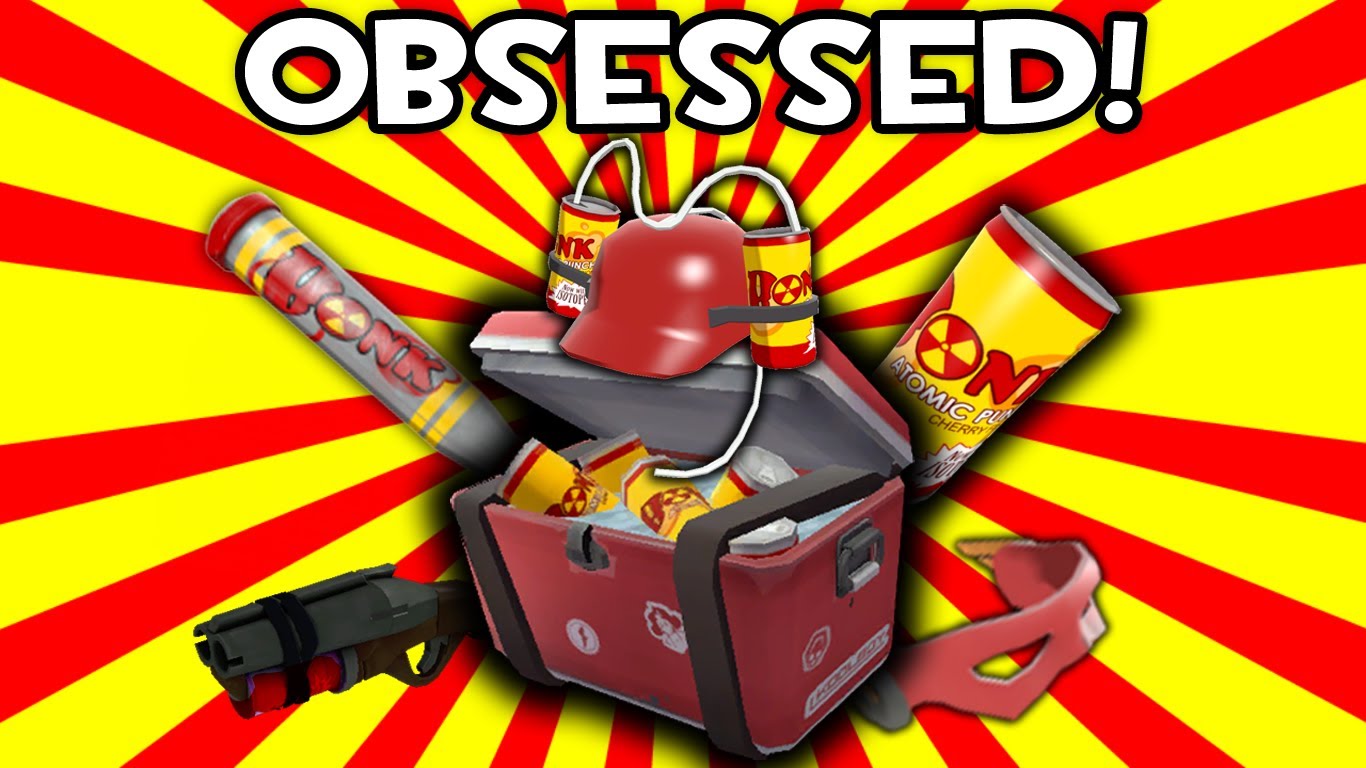 The Bonk Scout
Collection by
RockI
The Bonk Scout is a wild creature that will drink 400 pounds of carbonated sugar a day and will fly high into the sky and shoot you in the face if you find one try to run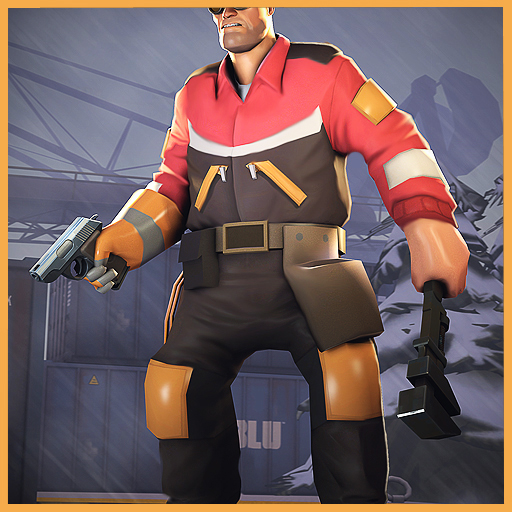 Arctic Engineering
Collection by
Populus
Comfy and Deadly at temperatures below 273.16 Kelvin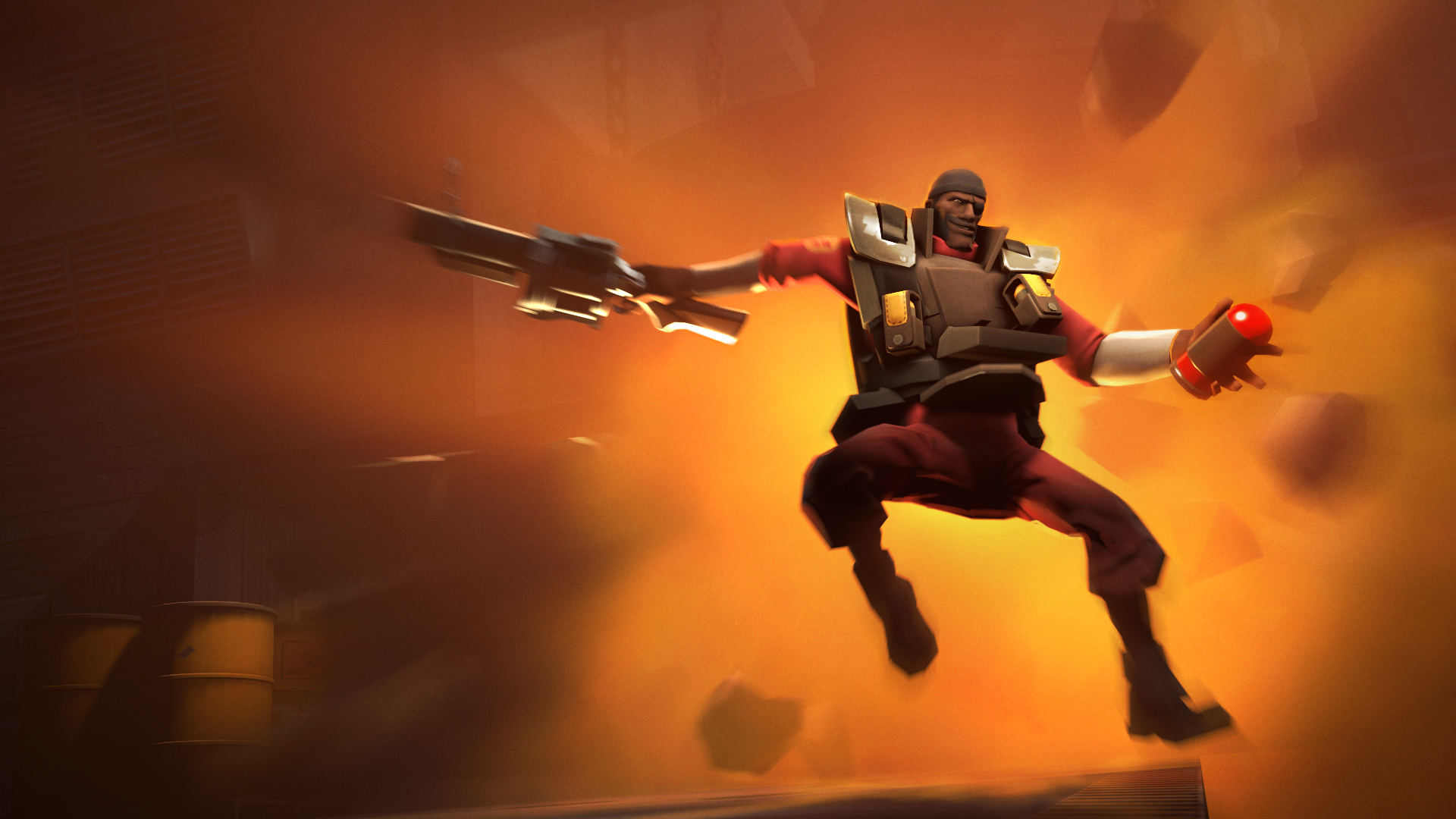 The Specialist
Collection by
neodos
Two demo item misc made at different times that coincidentally fit together incredibly well, so we put em together!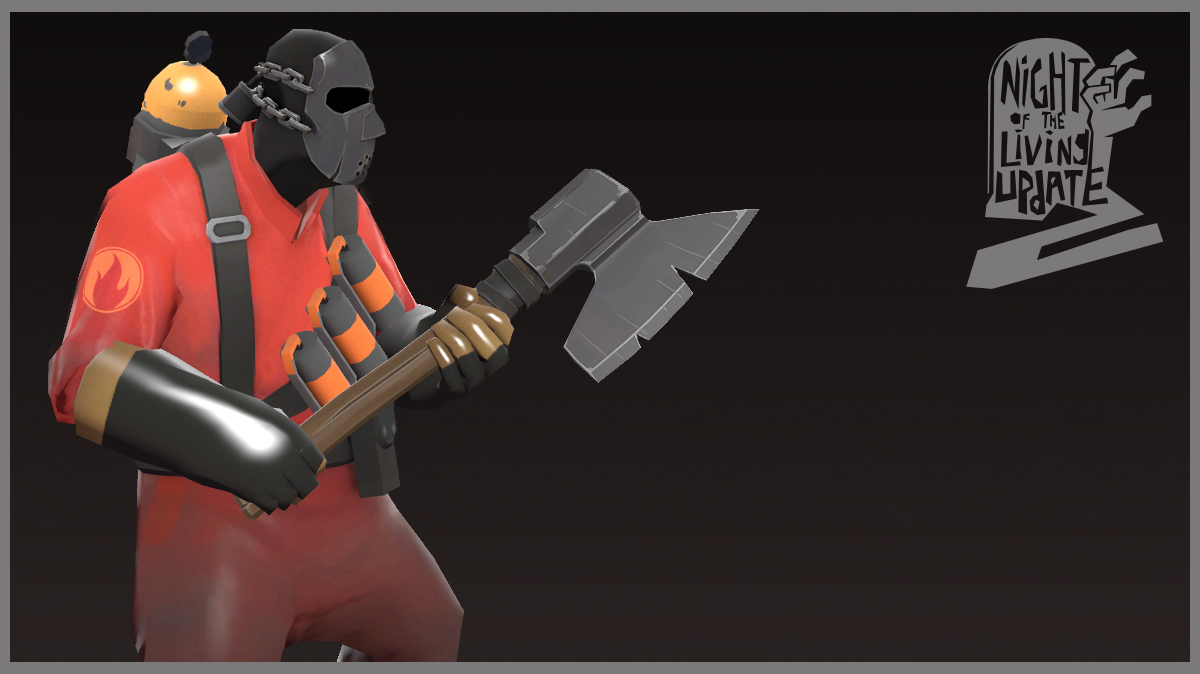 Haunted Executioner
Collection by
SNIPA
Handsome Mug
Collection by
Handsome Mug
THE HERO IS BACK, BABY!!!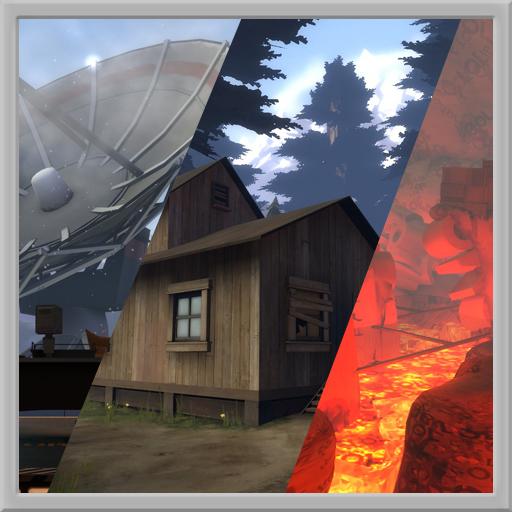 Dr. Spud's TF2 Maps
Collection by
Dr. Spud
A collection of TF2 maps made by Dr. Spud.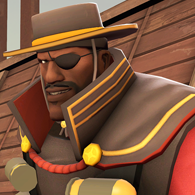 The Melrose Matador
Collection by
Bone-Chilling Psyke
Get ready to take the bull by the horns with this matador-inspired demoman set!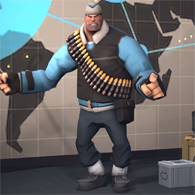 Talvisota!
Collection by
boNES
Rise! Nation's pride! Hold what's yours! Strike 'em where it hurts!
Corvalho's Wintertime Items
Collection by
Corvalho
My suggested items for the winter/swissmas update 2013.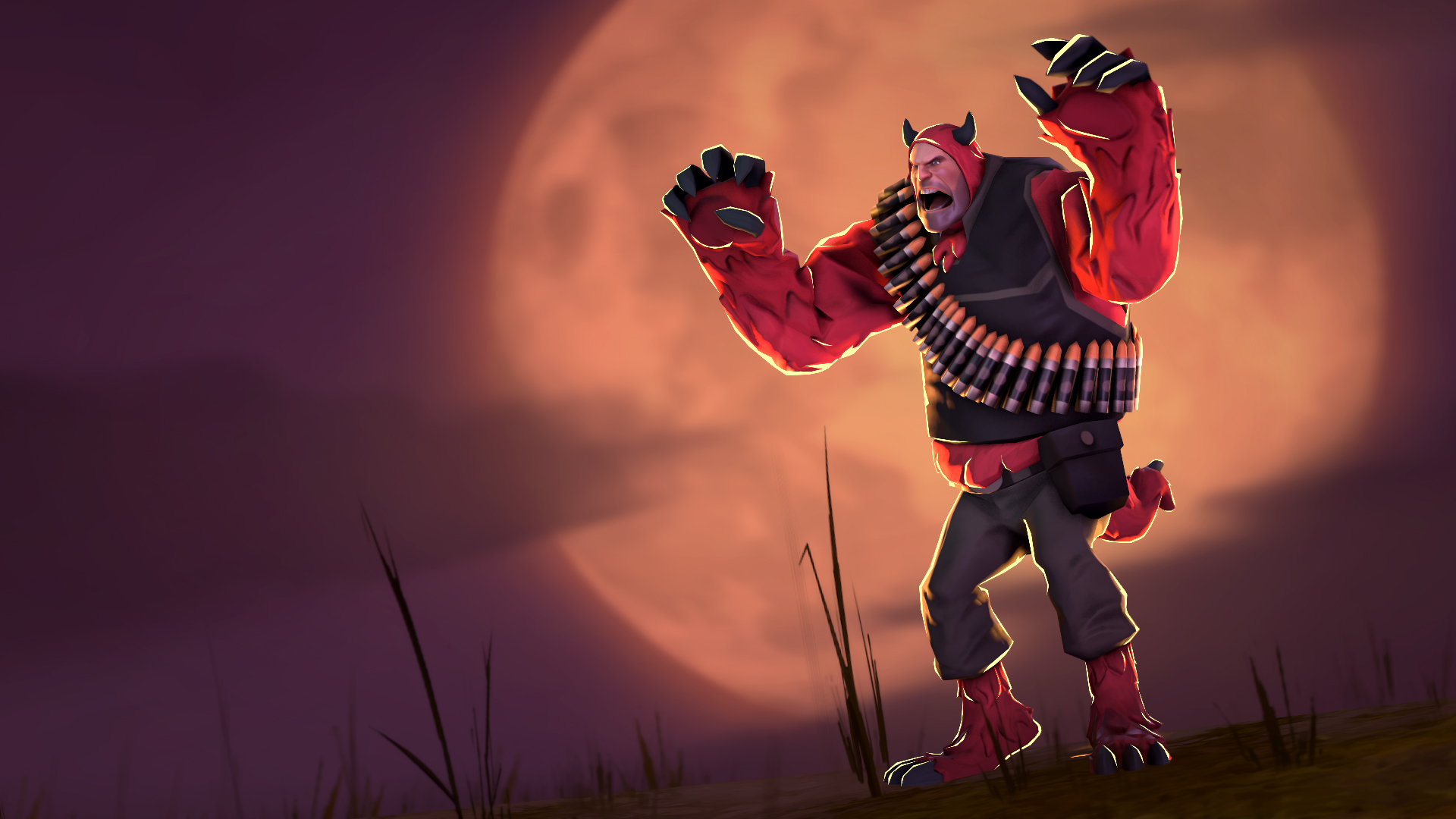 The Wild Thing
Collection by
Pogo
Scaring is caring! Statistically speaking, monsters under your bed are unlikely. Soviet spies are far more common. Sculpt and Textures by Bapaul Meshes and rigging by Pogo Concept by retro Remember to vote YES, and add to your Favourites!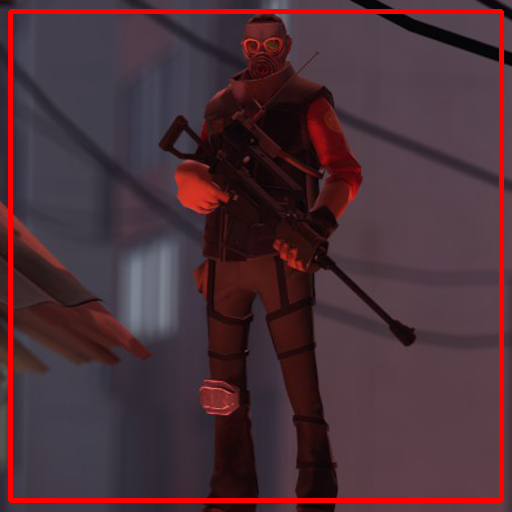 Noisy Assassin
Collection by
P!RO
Psshh, sniper out pshh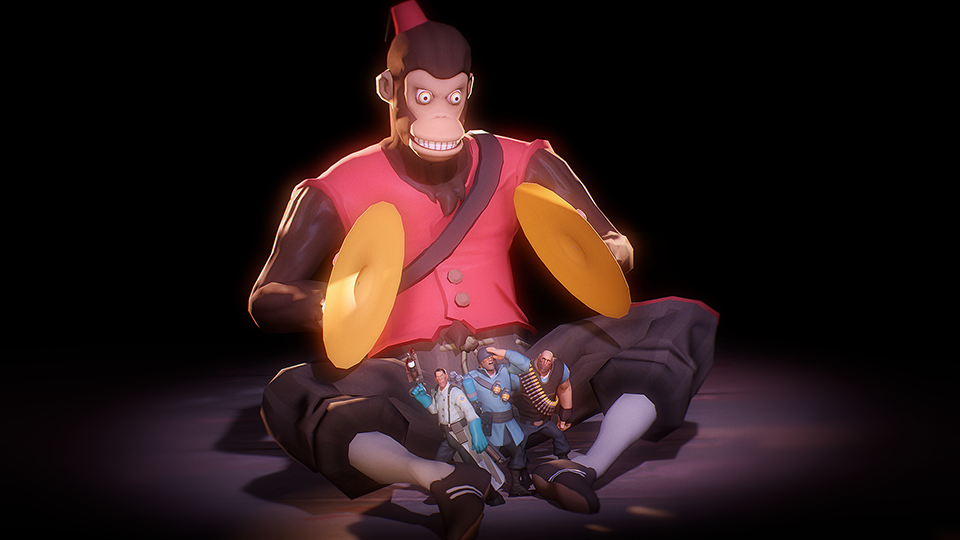 Ominous George
Collection by
Jukebox
Clang! Clang! Clang! Clang!
The Sushi Chef
Collection by
<<GT500>> JZeeb-AshesToAshes
A Japanese Sushi Chef Set for Spy The map used for the SFM shots is 'Suijin' (http://forums.tf2maps.net/showthread.php?t=21951)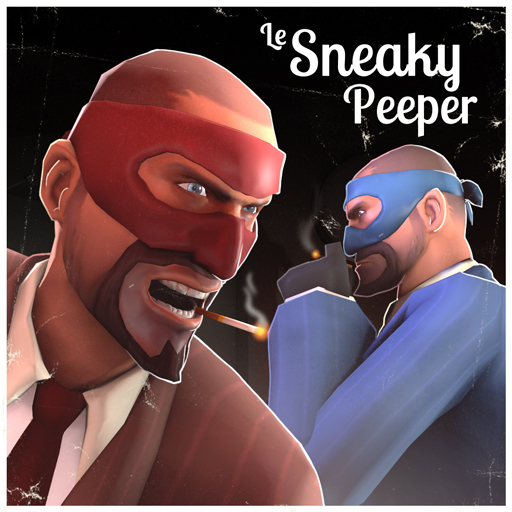 The Sneaky Peeper Set
Collection by
>>--The Heartsman--->
Contains both items in the Sneaky Peeper set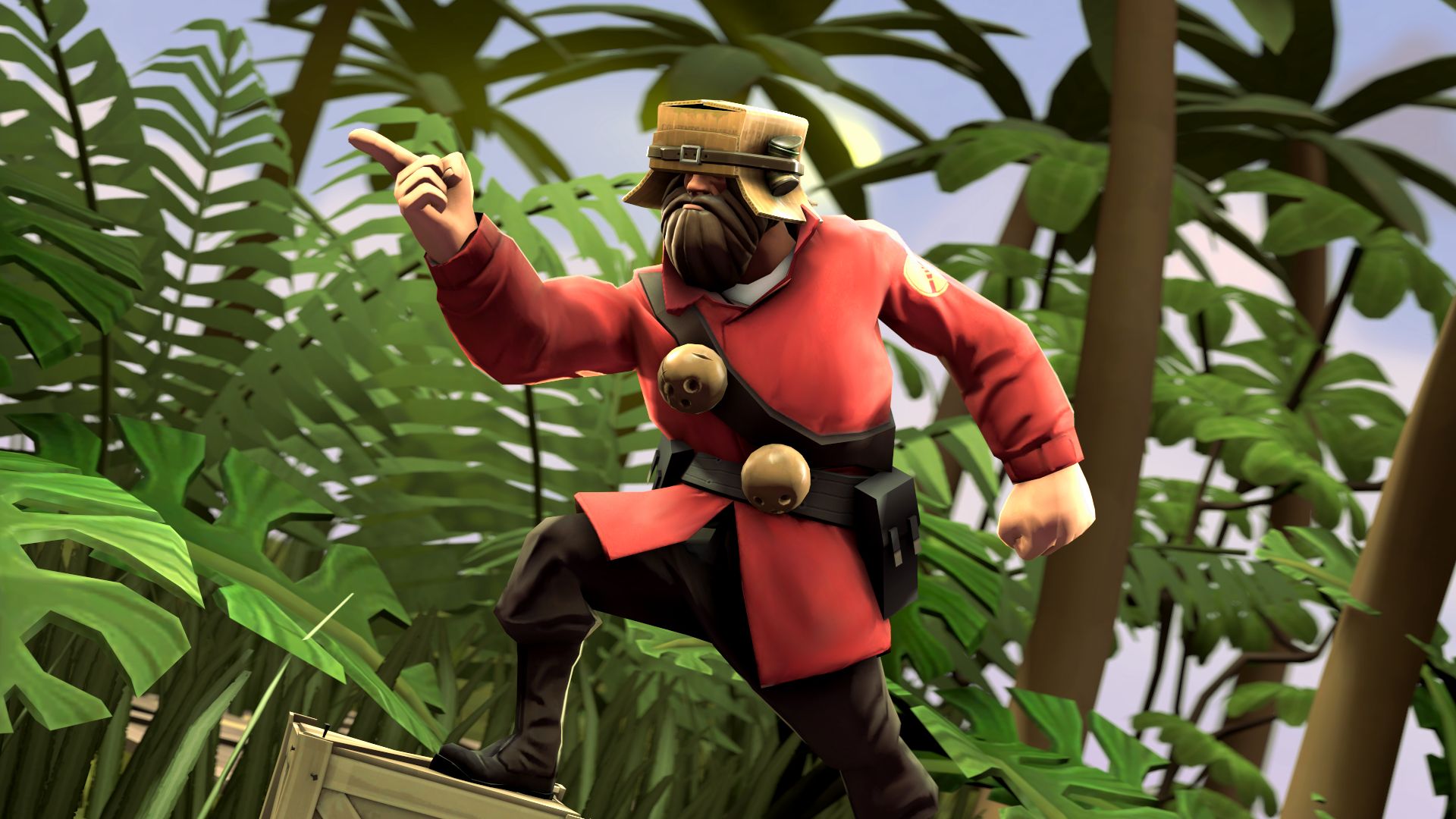 Travelling hobo
Collection by
Folkye
these items are good
Corvatile's TF2 Maps
Collection by
Count Dracorvla
Maps made by me.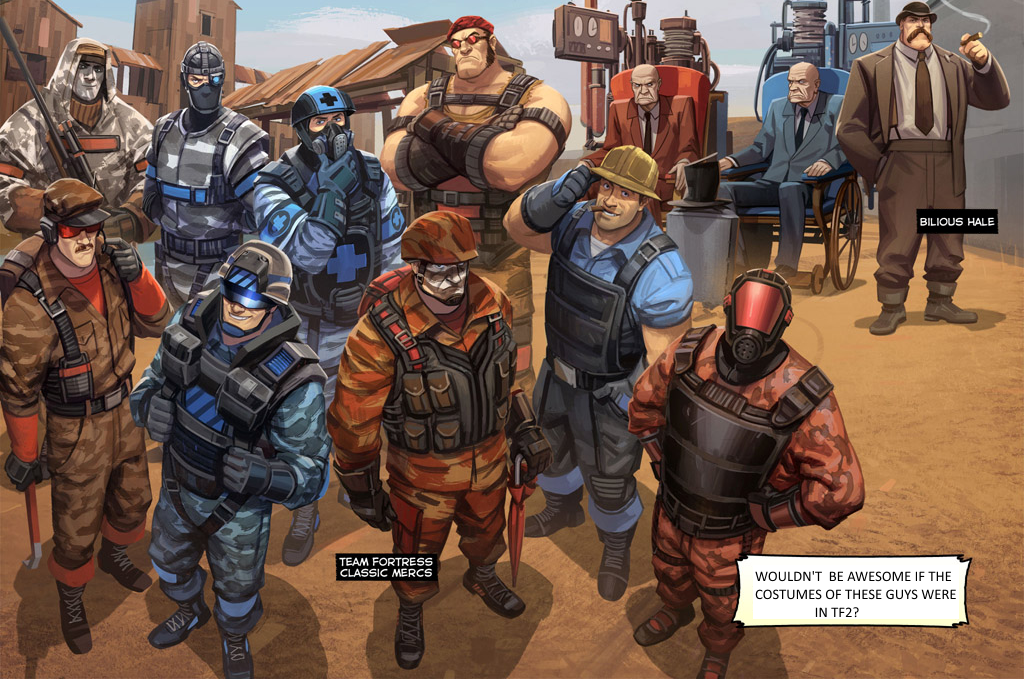 The Classics
Collection by
CarlmanZ
Everybody on steam today talks about tf2, hl3, and gabe. but does anyone remember the classics? Well I do, and you should too!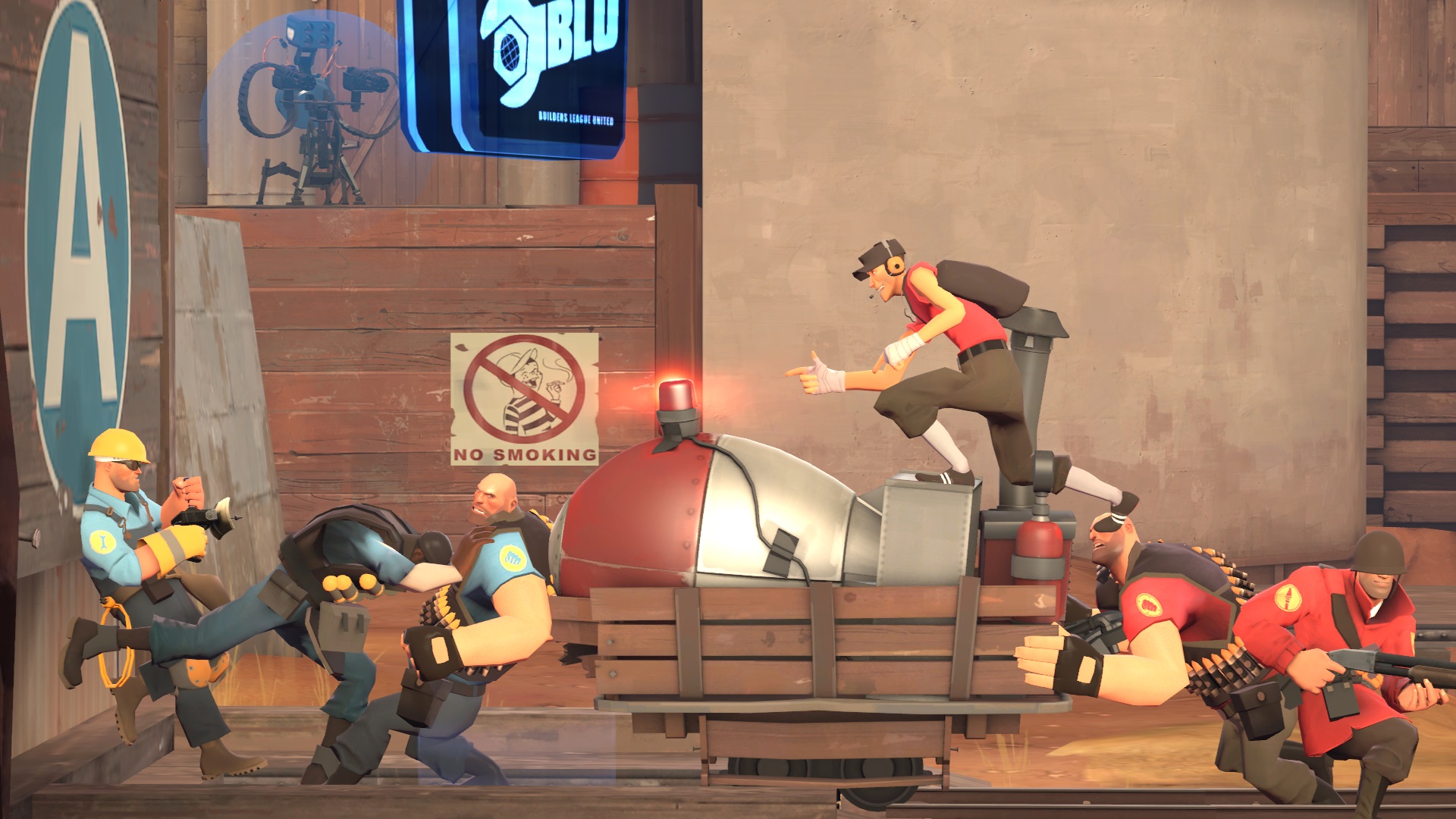 Team-Swapped Maps
Collection by
TheGhostThatWas
The first six maps in my switched-team series of maps. Report any bugs or give feedback here. Consider downloading the collection on TF2maps All information about future updates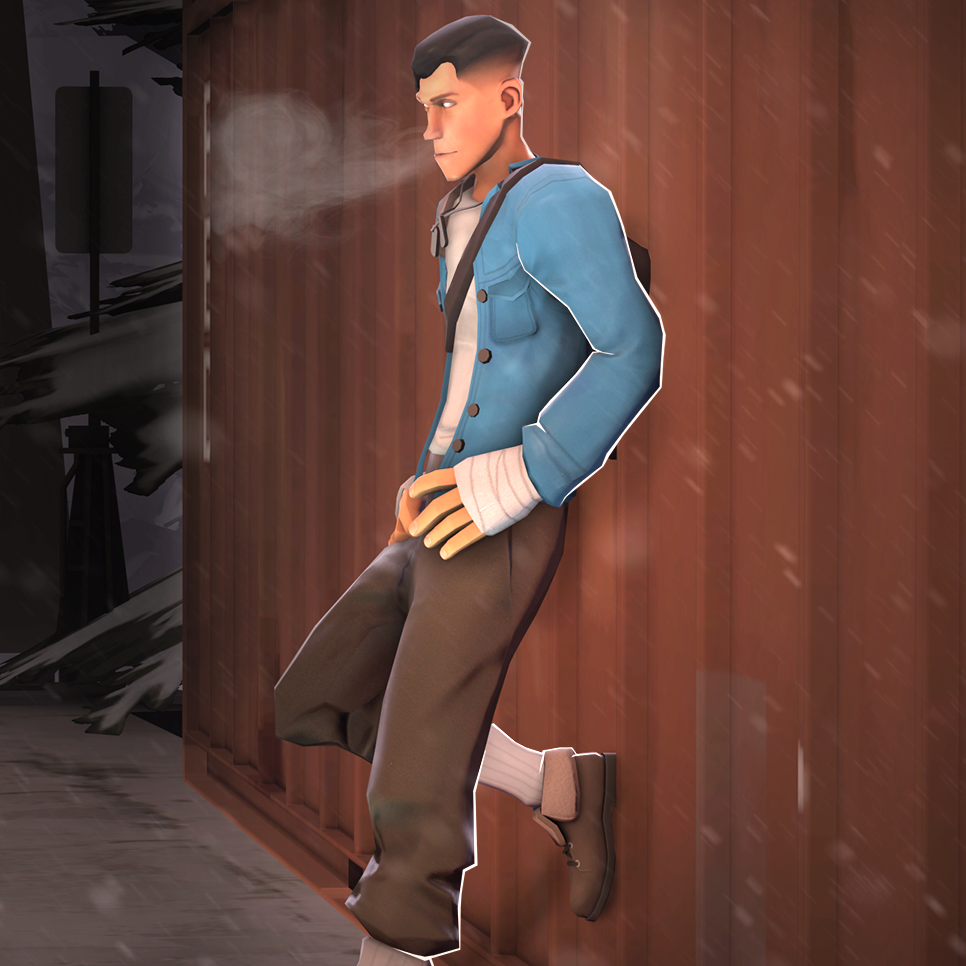 Winter Swindler
Collection by
Bapaul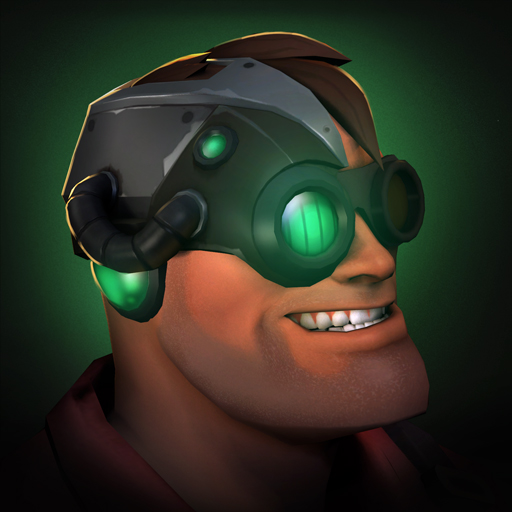 Bionic Engie
Collection by
neodos
Singularity achieved.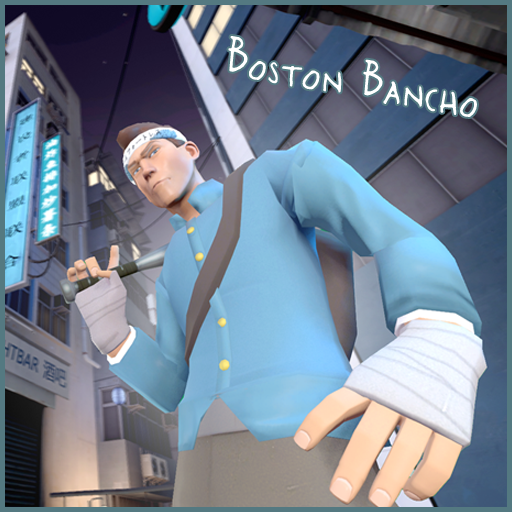 Boston Banchō
Collection by
DPV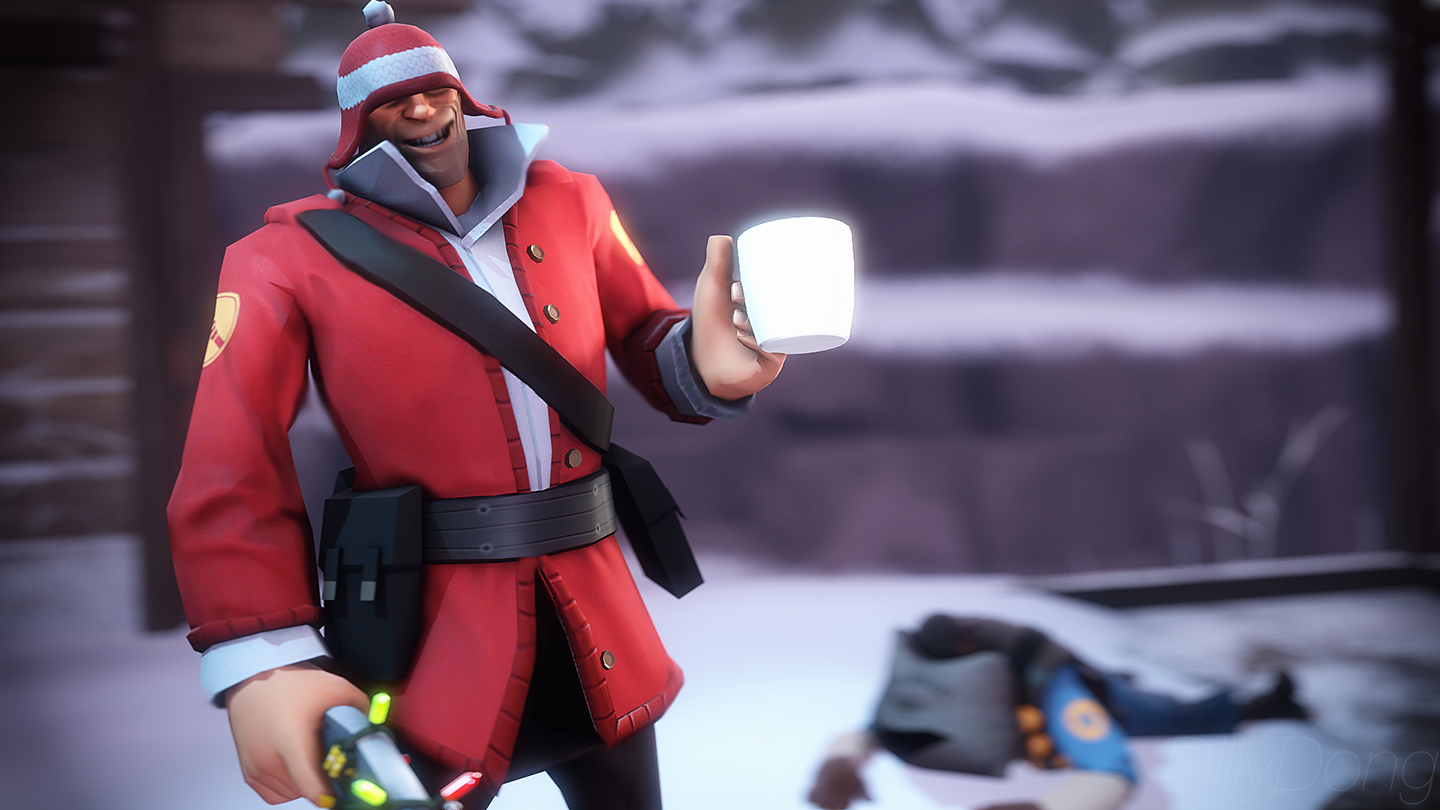 Winter Soldier
Collection by
Jukebox
But with twice the arms!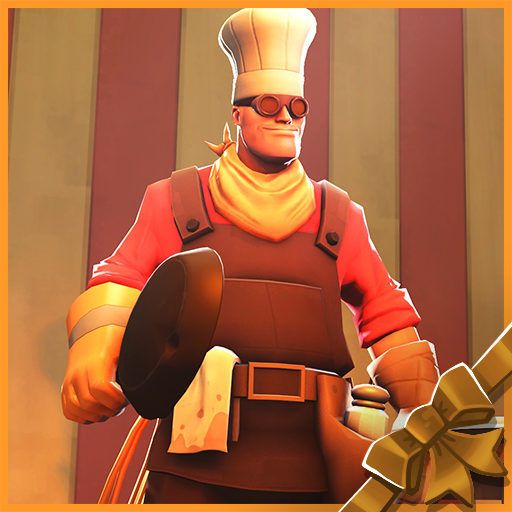 Dell's Kitchen
Collection by
Uncle Grumpskin
Never have raw food again, with this greasy BBQ chef set!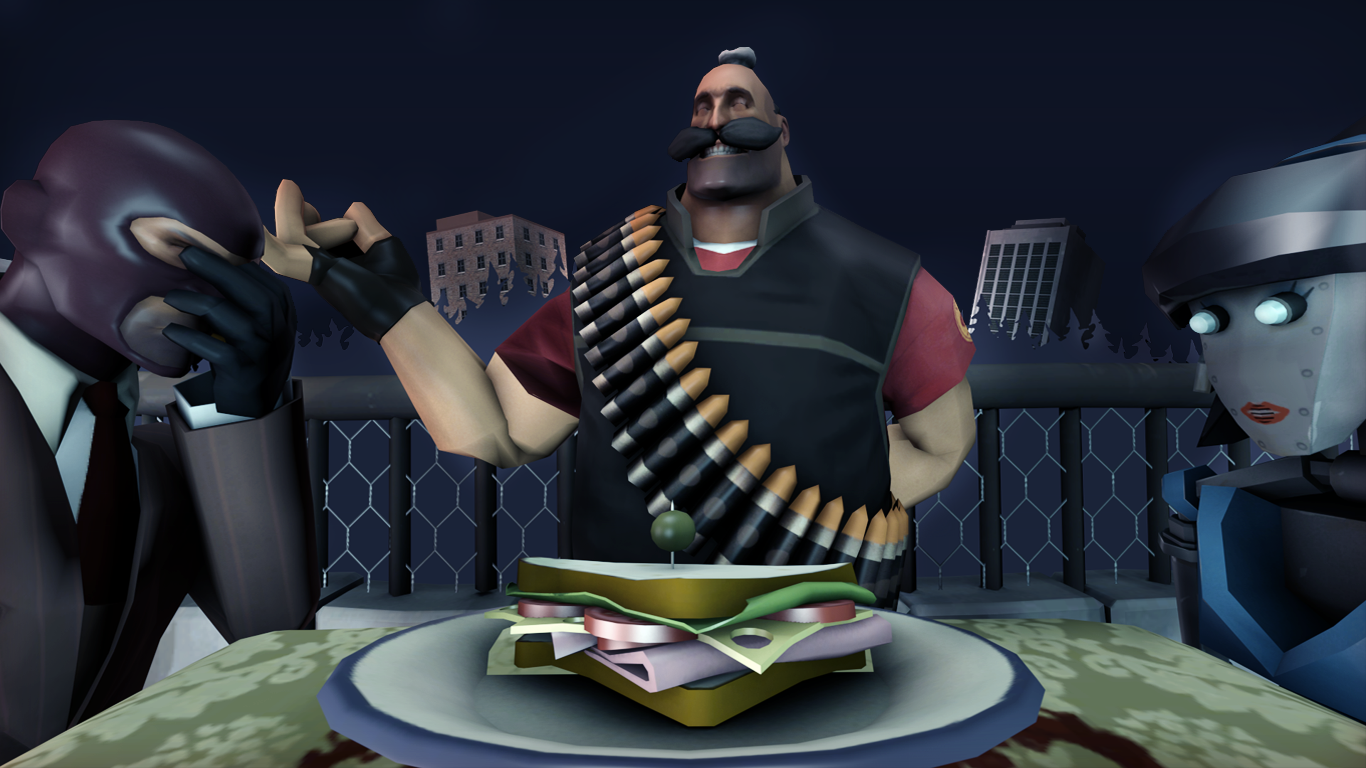 The Italian Essentials
Collection by
uwilmod
Fool your friends into thinking you're a professional chef without the risk of learning how to cook! AUTHOR'S NOTE: The only good thing here is the hat, but eh the weapons are there just for fun.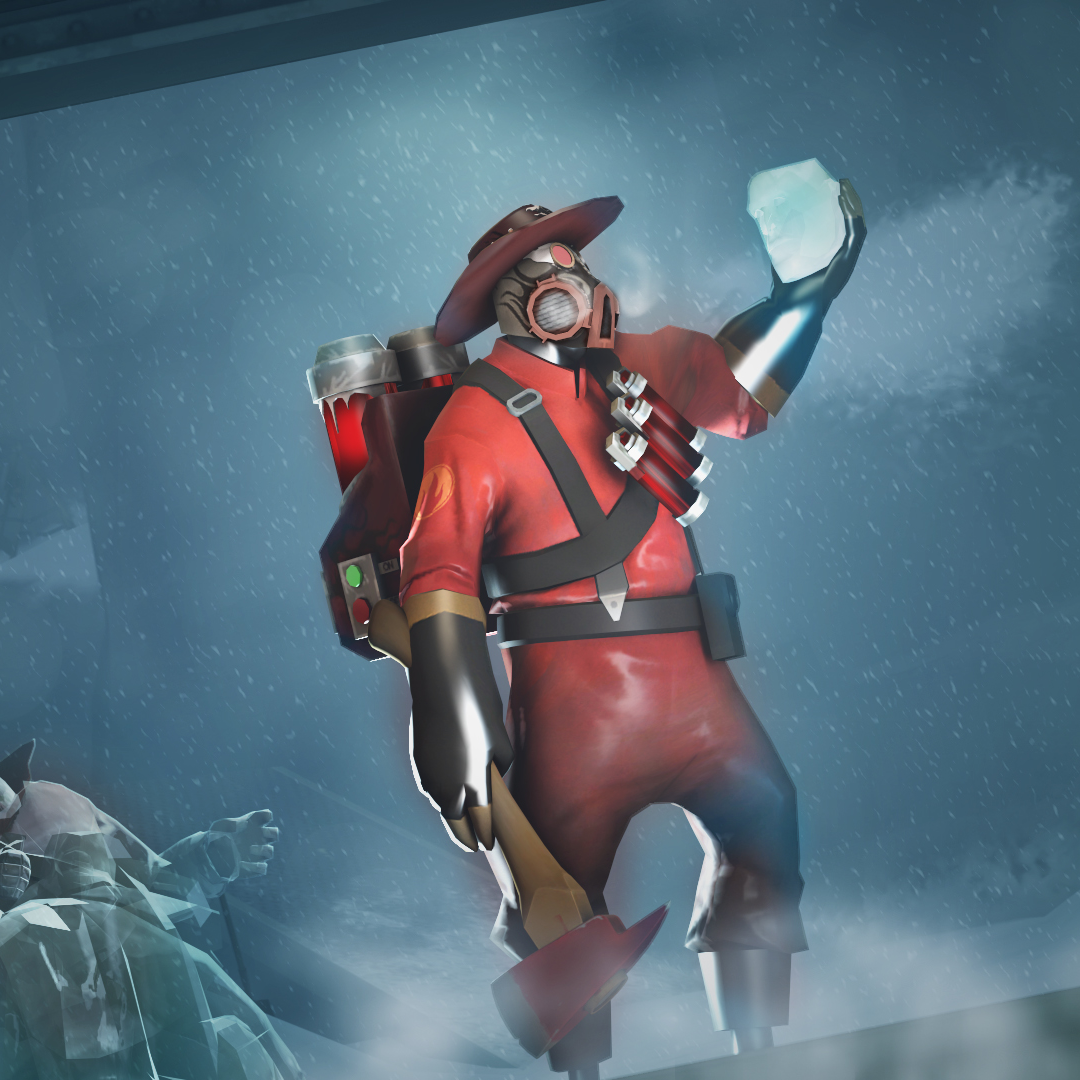 Ice Master
Collection by
OverPovered
A set for those with a heart made of ice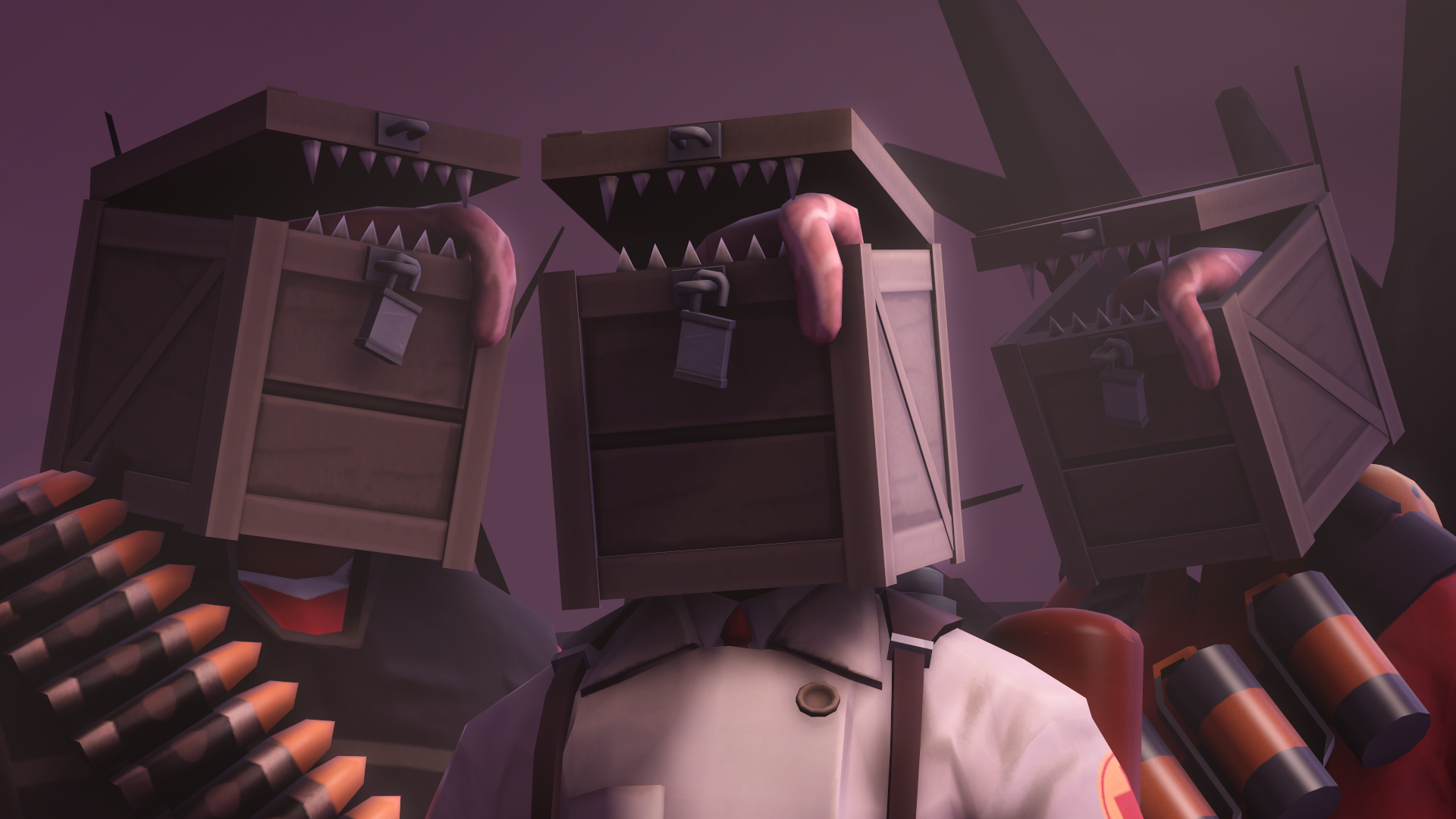 ZombiePlasticClock's Halloween submissions
Collection by
ZombiePlasticClock
All the stuff I've made for Halloween over the years
Six Feet Under-Taker
Collection by
Corvalho
Proper garments to give your experiments proper burials, or perhaps unbury new ones? Properly?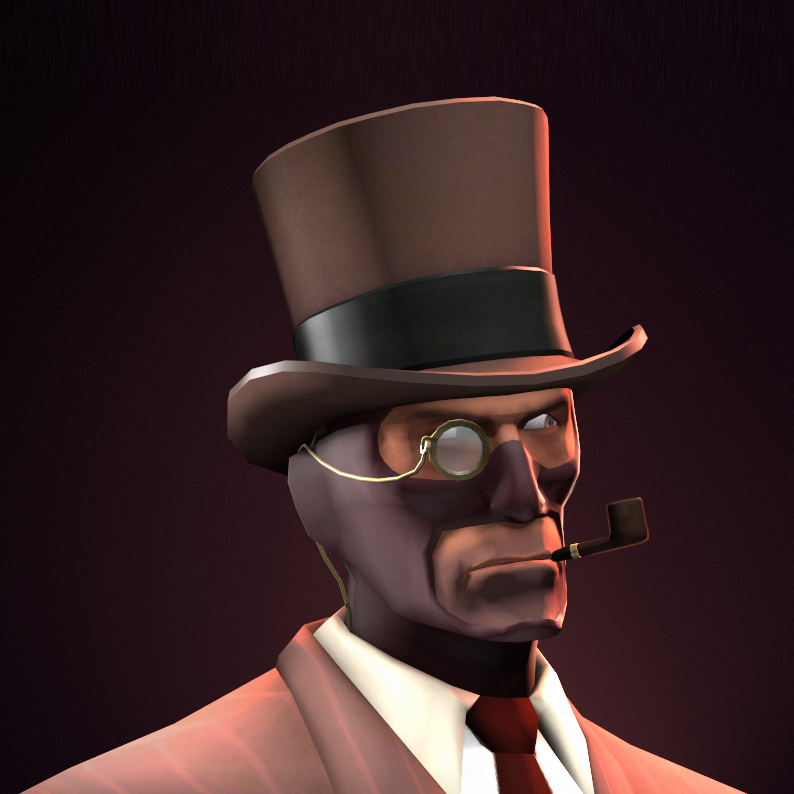 Gentlemann's Ensemble
Collection by
Sky
Look at least 10% fancier than usual with this top hat, monocle and pipe combo!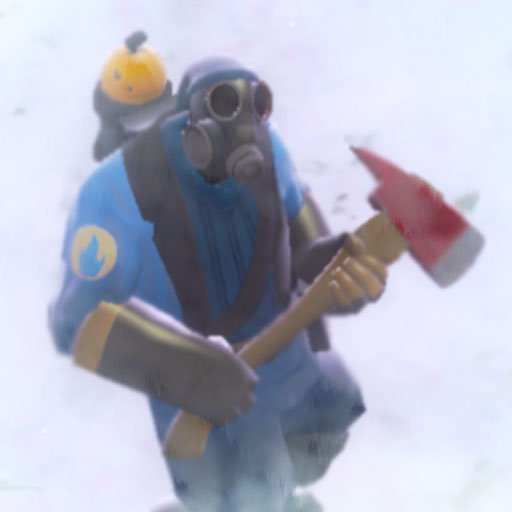 Warming Pyro
Collection by
DrSlowking
Very warming indeed.