Showing 961-990 of 10,952 entries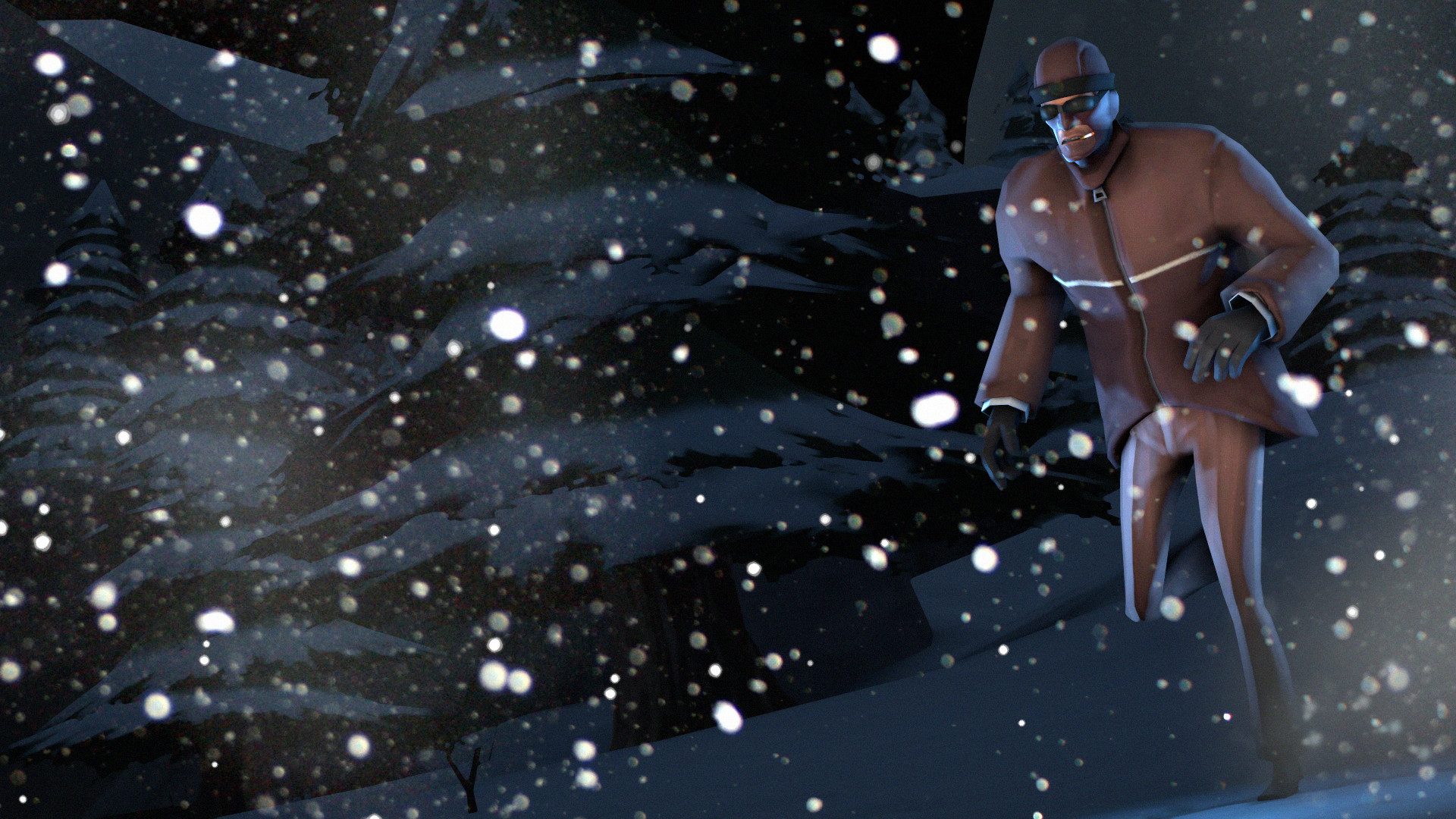 The Winter Wear
Collection by
K_Factor
A spy set for Smissmas!

Heavy's Coats
Collection by
Svdl
One with Camo, one without.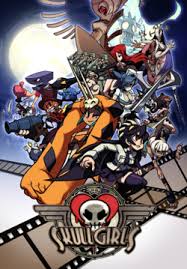 SkullGirls
Collection by
Dr. Cat
I love all of the Skull Girls Item :D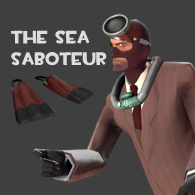 The Sea Saboteur
Collection by
nano393
Spies have everything, weapons, gadgets, moms, and many ways to kill you. There is no way to hide from them. It's your oportunity to see how those backstabers can follow you anywhere.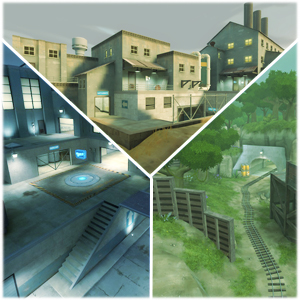 Heyo's maps
Collection by
sean
Hey guys, I'm heyo (known for the maps: koth_harvest, cp_egypt, cp_junction). This is a collection of all my non official maps.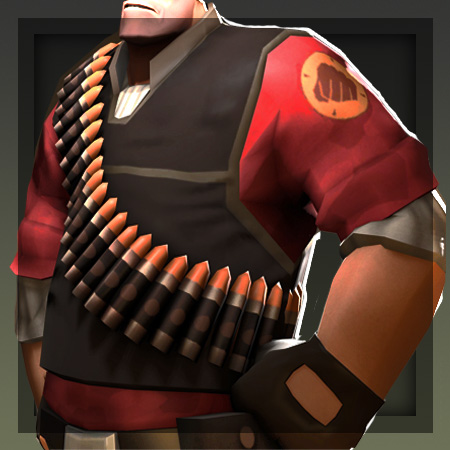 The Wartime Wear
Collection by
CoBalt
Always be kinda prepared.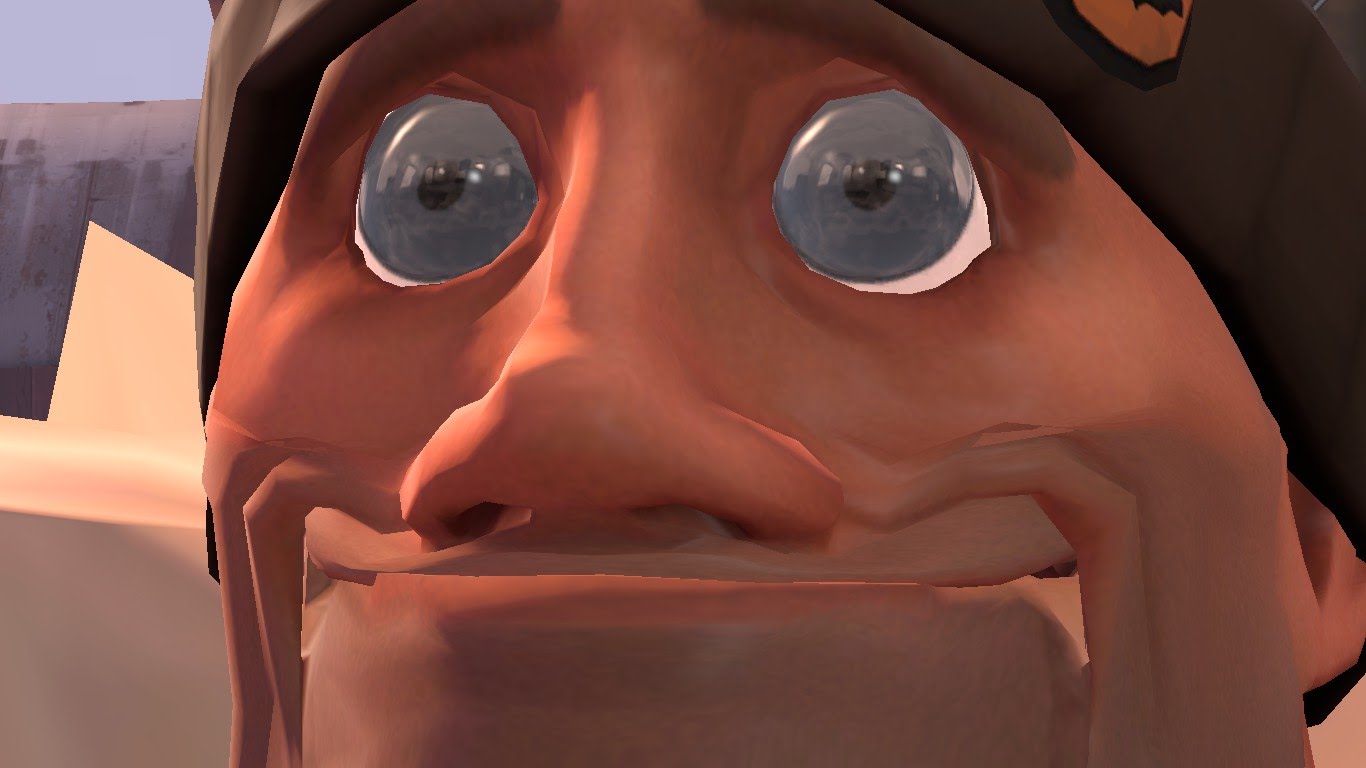 Can We Have New Weapons?
Collection by
♥Nana-Kyoto♥
Pls? PLS? Sounding like New Weapons Soldier over here.

Summer Stuff
Collection by
NeoDement
Some things for the summer times. A hat, some waterballoons, and a water pistol.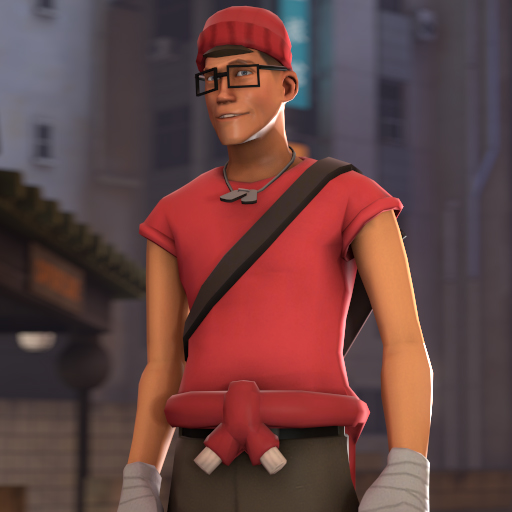 Vandal
Collection by
Estavos シ
Okay, sorry. Graffity isn't vandalism! It is an ART!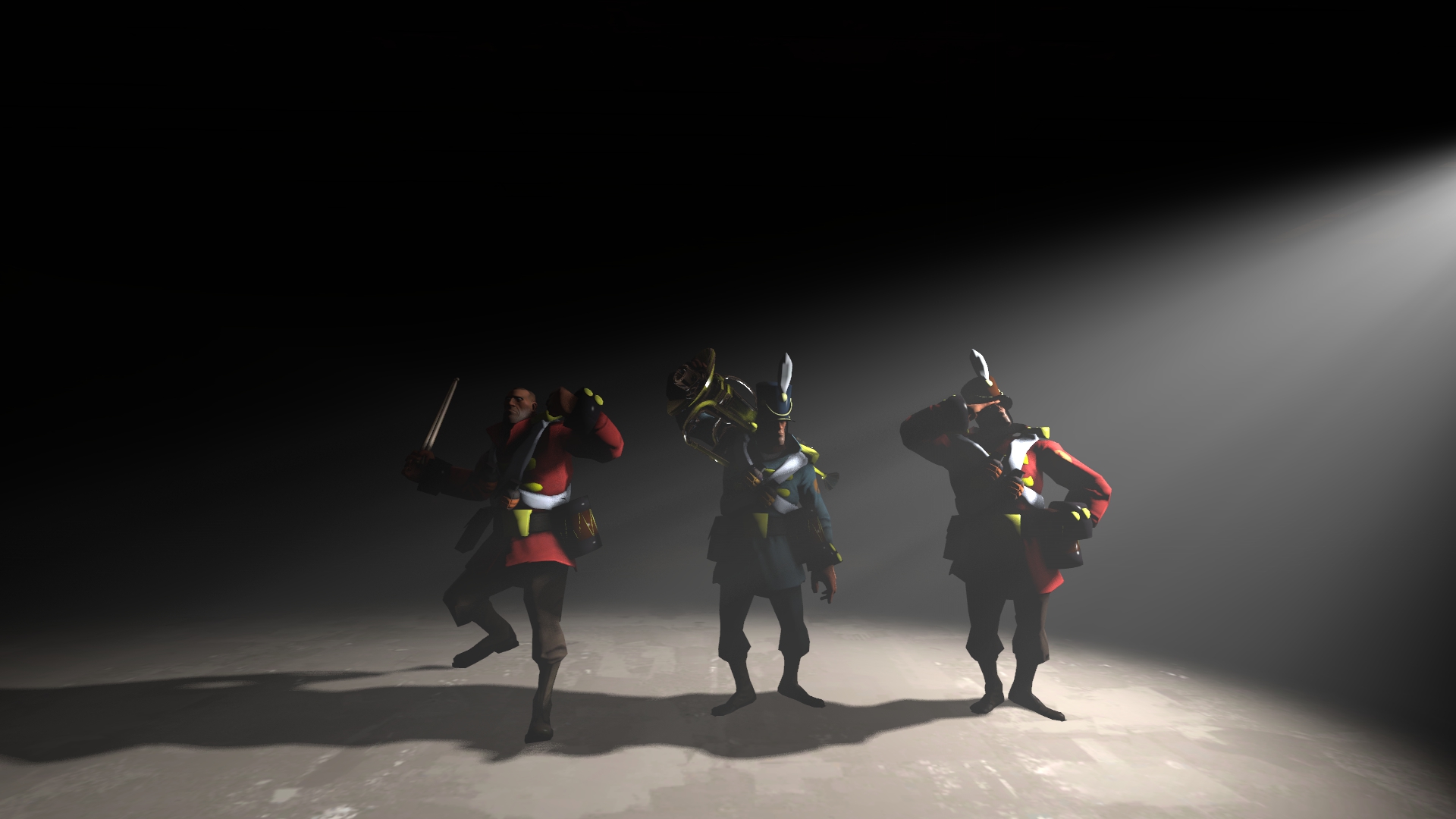 Toy soldier
Collection by
Dio
Feedback needed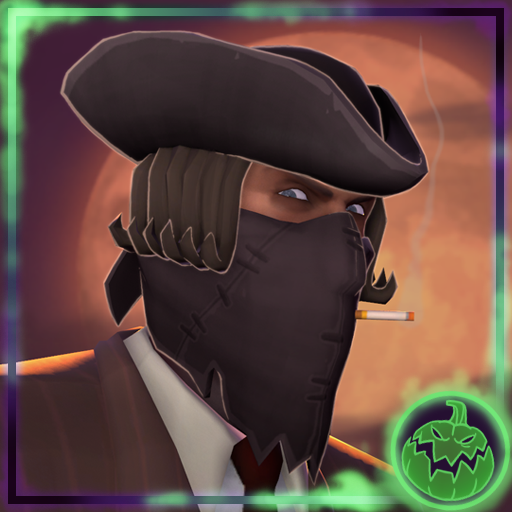 The SpywayMann
Collection by
Vap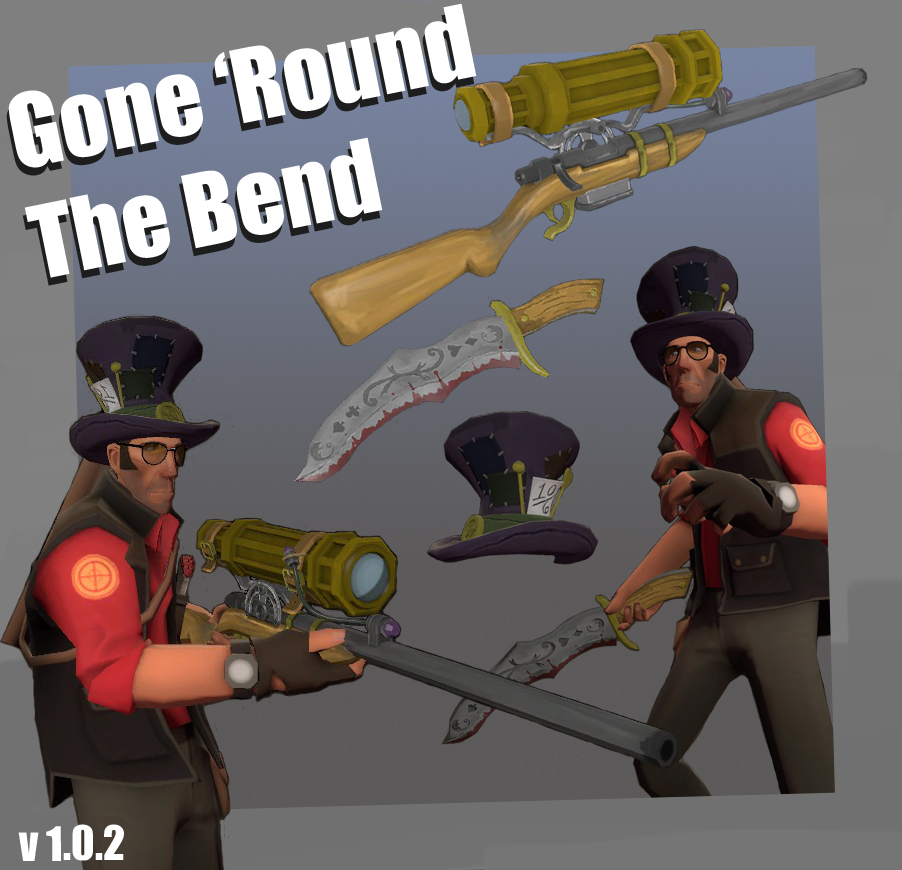 Gone 'Round the Bend
Collection by
◦♥◦KITE◦♥◦
The Sniper has gone round the bend and he has brought back some powerful new toys! He has peered through the looking glass and pushed out the thoughts of his foes. He has gone snicker snack with the Vorpal Blade cutting through the toughest of foes! Th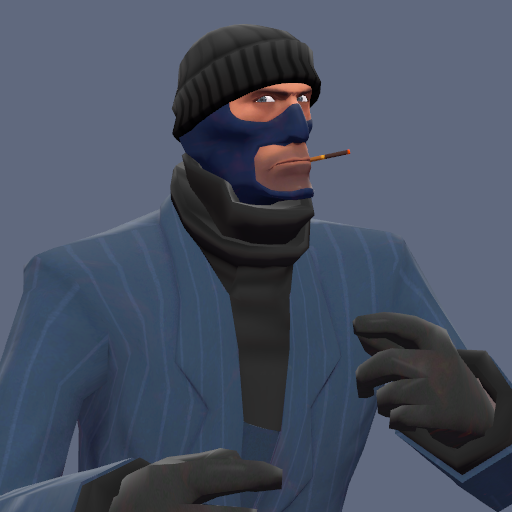 Street Thug
Collection by
Constructor
rob rob that's the job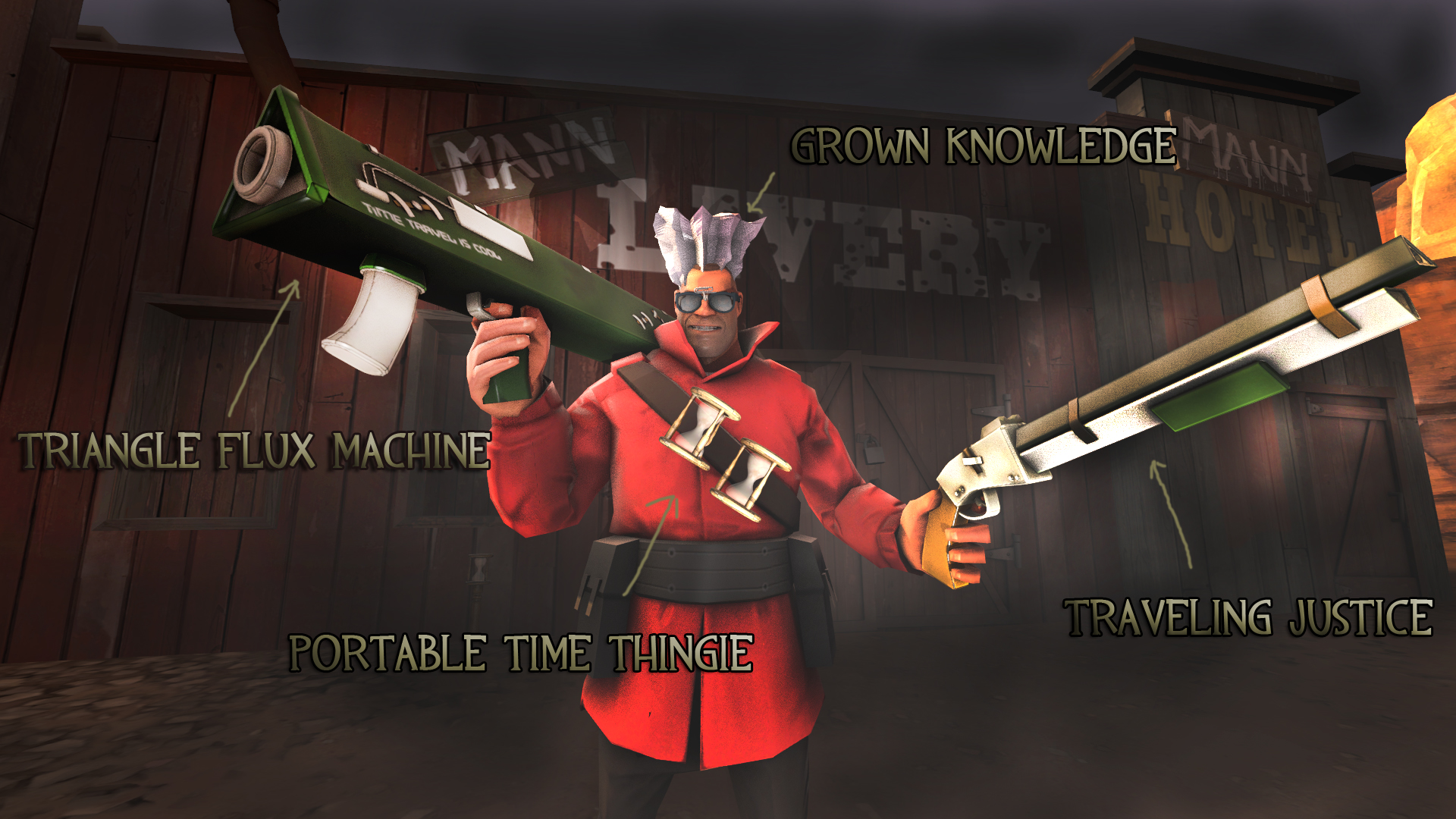 The Time Traveler
Collection by
Strnadik
This set is necessary for every Time Traveler. Most of these things were stolen from Mann Co. Store in 2050, so if you use them, just be careful with Paradoxes..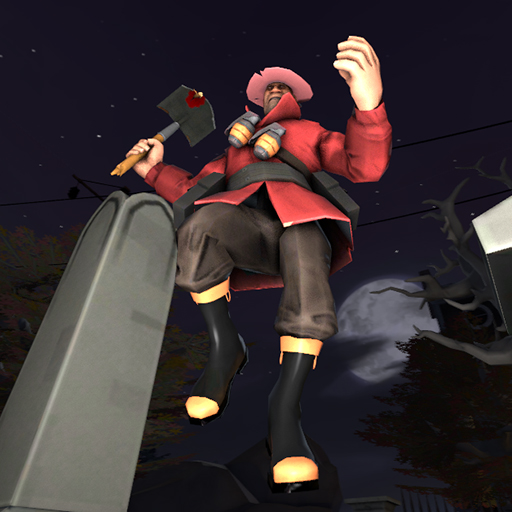 Jane Doe: Grave Robber
Collection by
Will T.TVR
After the zombie uprising at Coaltown last year, Soldier was more than a little shaken and is understandably not keen on repeating the experience. As such, he has taken the preemptive measure this year of digging up all of the corpses before they become zo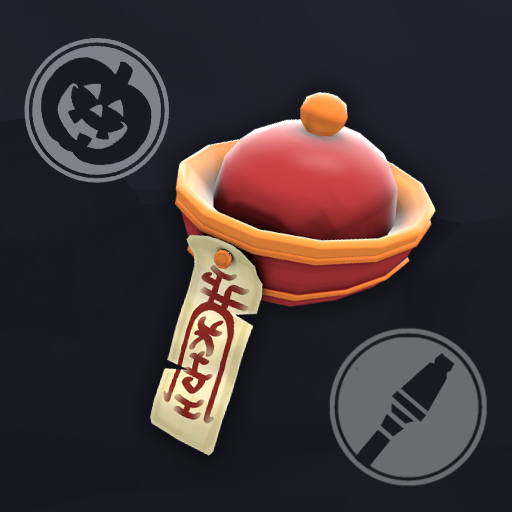 Undead Foot-Soldier
Collection by
Psyke
Ancients spirits sure do have it our for our poor sap jane.

Community Skins Initiative
Collection by
Metaru
Skins crated by the comunity inspired by the Gunmettle Update. As there is not an official statement nor way to upload these skins, they're merely an initiative from the comonity to share their take on the patterns used in the guns. <As this is a perso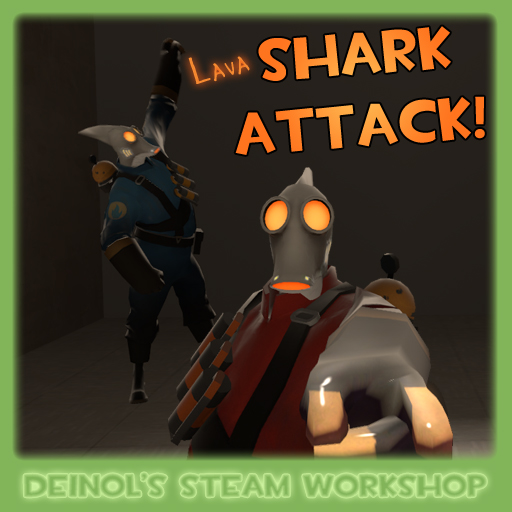 Deinol's Sharky Stuff
Collection by
Deinol
All the Sharky Stuff made by Deinol is in this colection. (I will add more stuff in order I make it)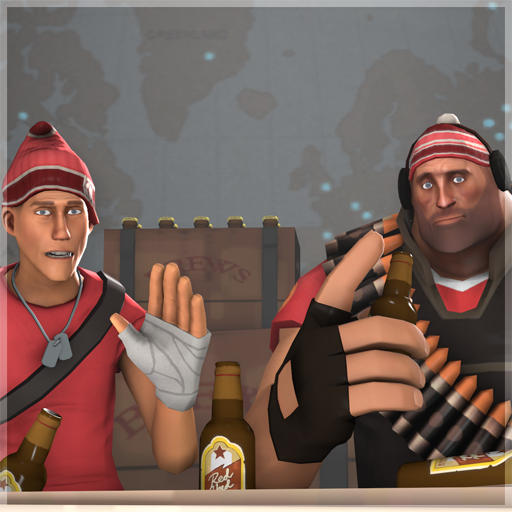 The Great White Northerners
Collection by
Hawf
Canada, the marvel that is universal healthcare & beer, a fine country to behold. but you'll need something to keep your head warm, for Canada is far too cold!

The Winter Warmkeeper V2 Styles
Collection by
DP9 DDiv | Muazri
Knits and No Knits :3 As of 12/12/2013, the total rating count (meaning all the rating numbers from both styles and the collection) is 670! Thanks for the support so far! :D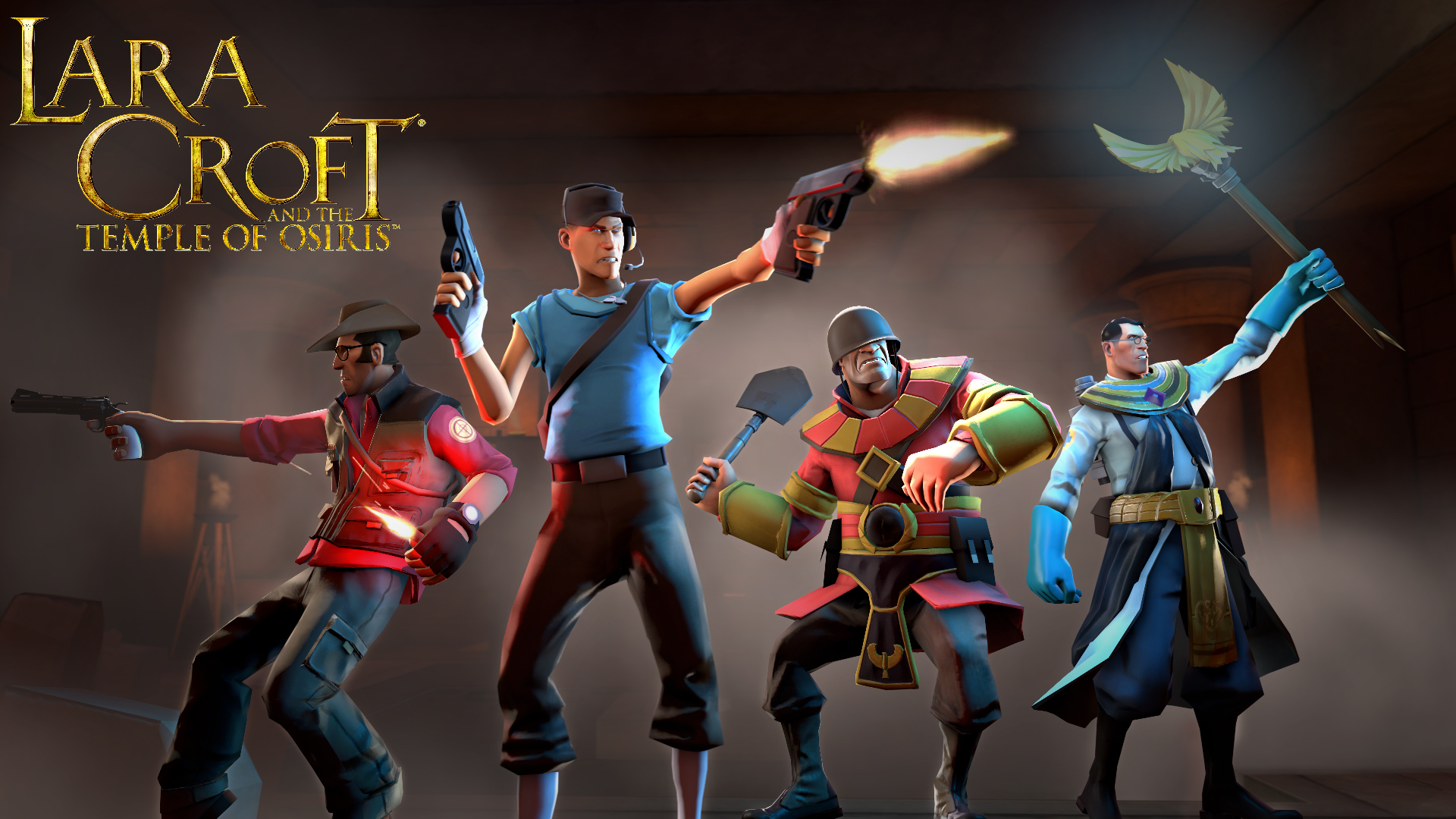 Raiders of Osiris
Collection by
Pogo
Promotional items for the upcoming Lara Croft and the Temple of Osiris from Square Enix Contains items for Sniper, Scout, Soldier and Medic.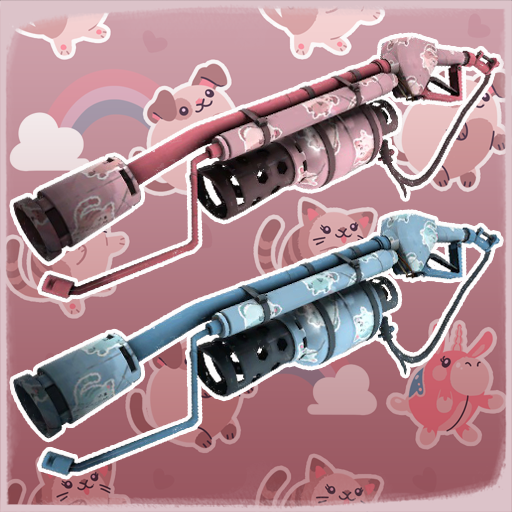 Pyroland Potpourri Bundle
Collection by
void~
Gift wrap and a weapon skin for the Pyro at heart!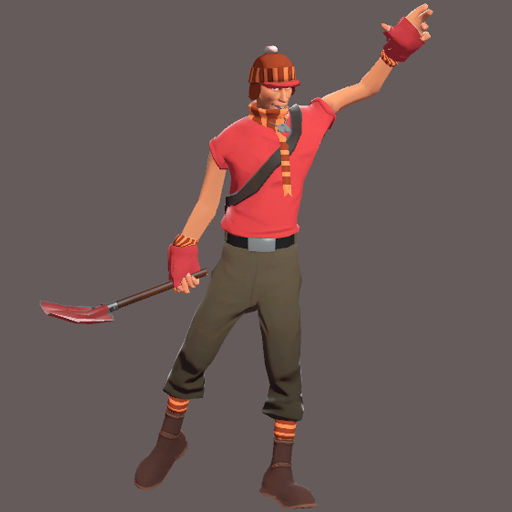 Snow Shoveling Scout
Collection by
Snood
He's the fastest snow shoveler this side of Massachusetts!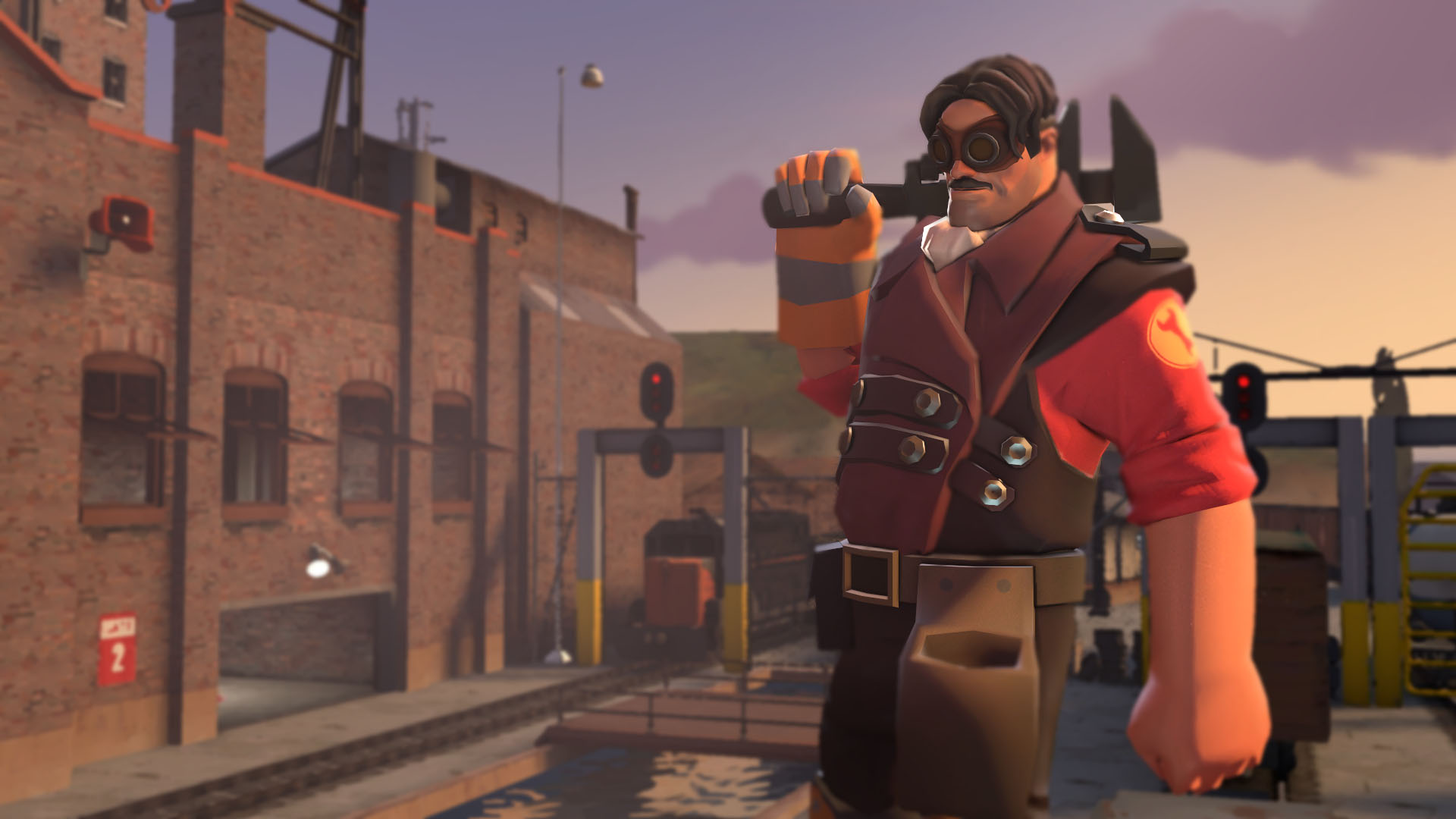 Steam Rat
Collection by
GoLDeN
Admirer of previous technologies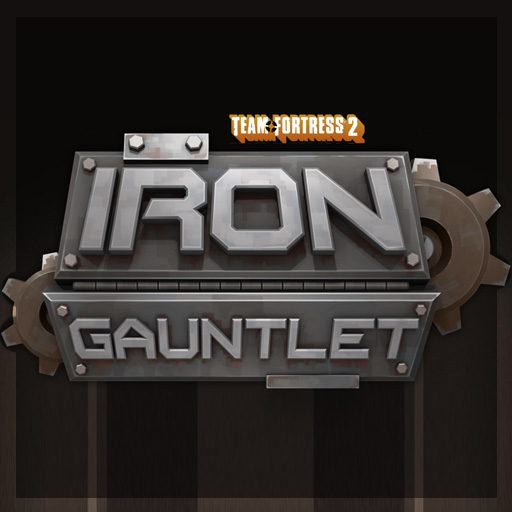 Iron Gauntlet Example Items
Collection by
CoBalt
Item Examples for the style and quality of item we are looking for for the project! If you made one of these, feel free to tag it with the thumbnail to submit it to the project!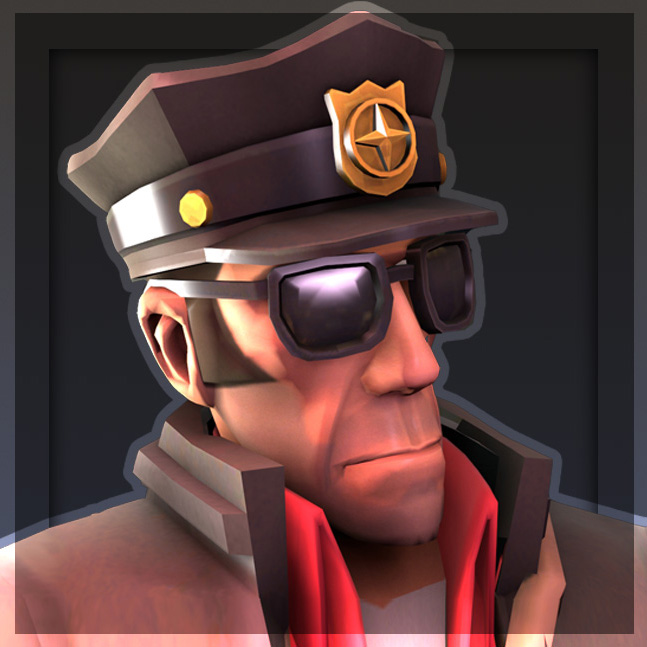 Officer Mundy
Collection by
CoBalt
You're under arrest. Do not pass the cart, do not collect health.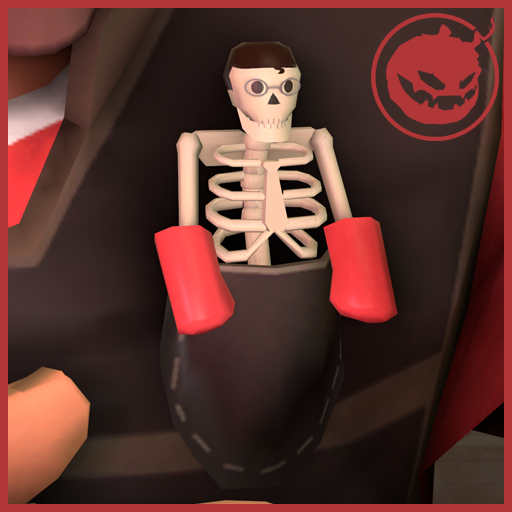 The Former Pocket Medic
Collection by
Zombie is AFK
Since the TF2 Importer wouldn't let me upload the Heavy and Soldier variants of this item in one submission, here's a collection with both in it, to make things slightly more convinient.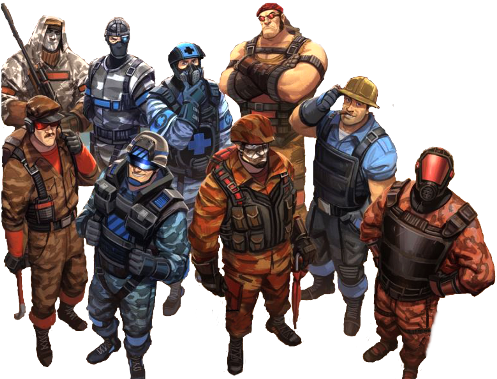 best tfc hats
Collection by
theWILLtofight
the best hats on the workshop that were inspired from (or look like) the team fortress classic mercs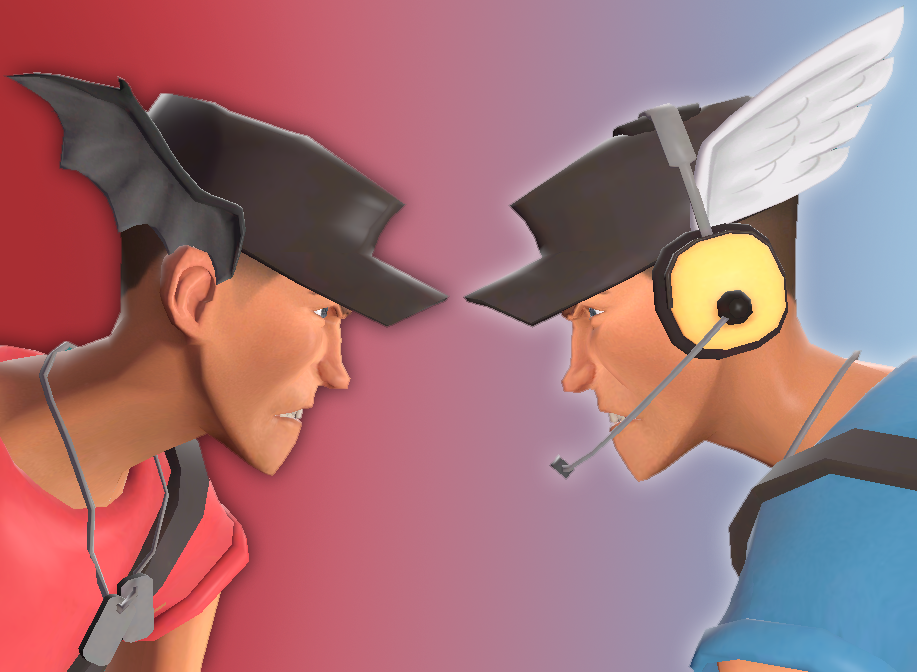 Wingmen
Collection by
Vap
The Angelic, the demonic, and the soiled loins.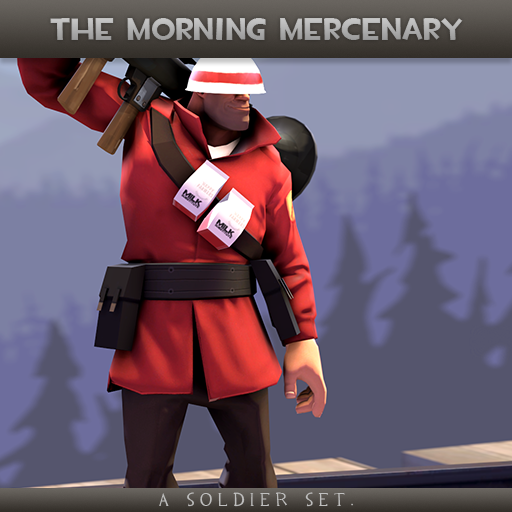 The Morning Mercenary
Collection by
✨SedimentarySocks✨
It's breakfast time! Gear up and go feast on the tears of your enemies!