Showing 181-210 of 10,142 entries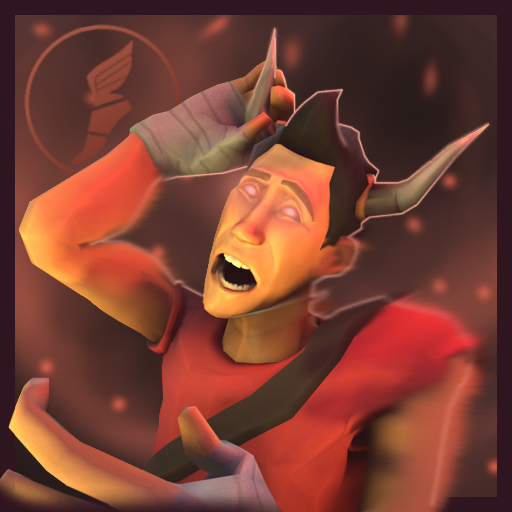 The Dashing Devil
Collection by
ToxicWeasel
PREPARE YOURSELF!!! This set will indeed equip you for a fast paced journey.. TO HELL!!!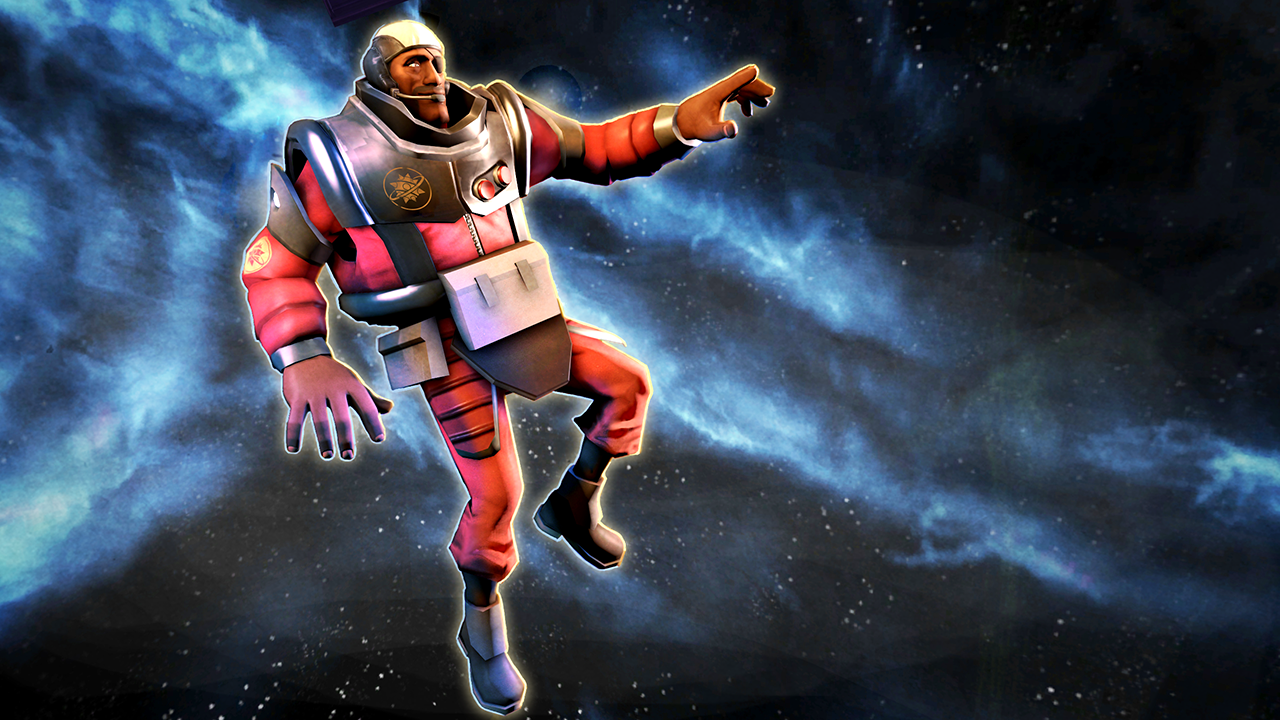 The Big Bang
Collection by
Jukebox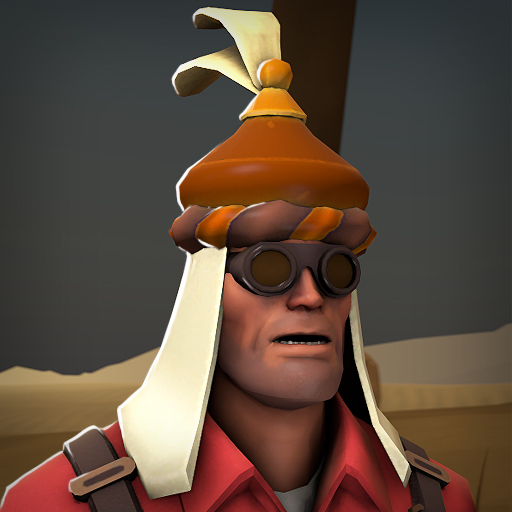 The lost Magi
Collection by
nano393
Where the heck is that star?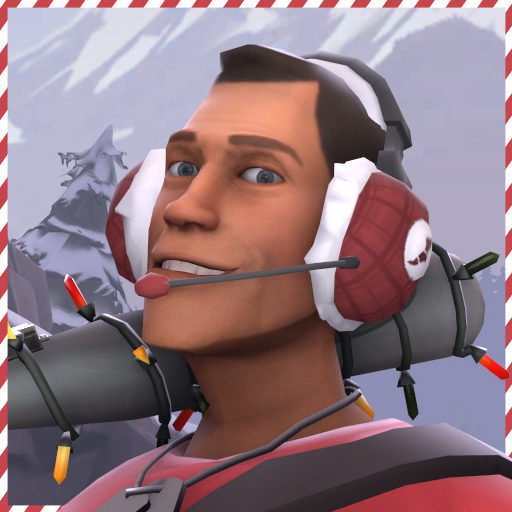 Toasty Telecom V2
Collection by
2brostudio
Now new and improved, the Toasty Telecom V2 is now live! A festive hat created by 2brostudio and Legos. General changes: -Made texture look a lot better -Paints finally look good for the emblem -Cleaned up geometry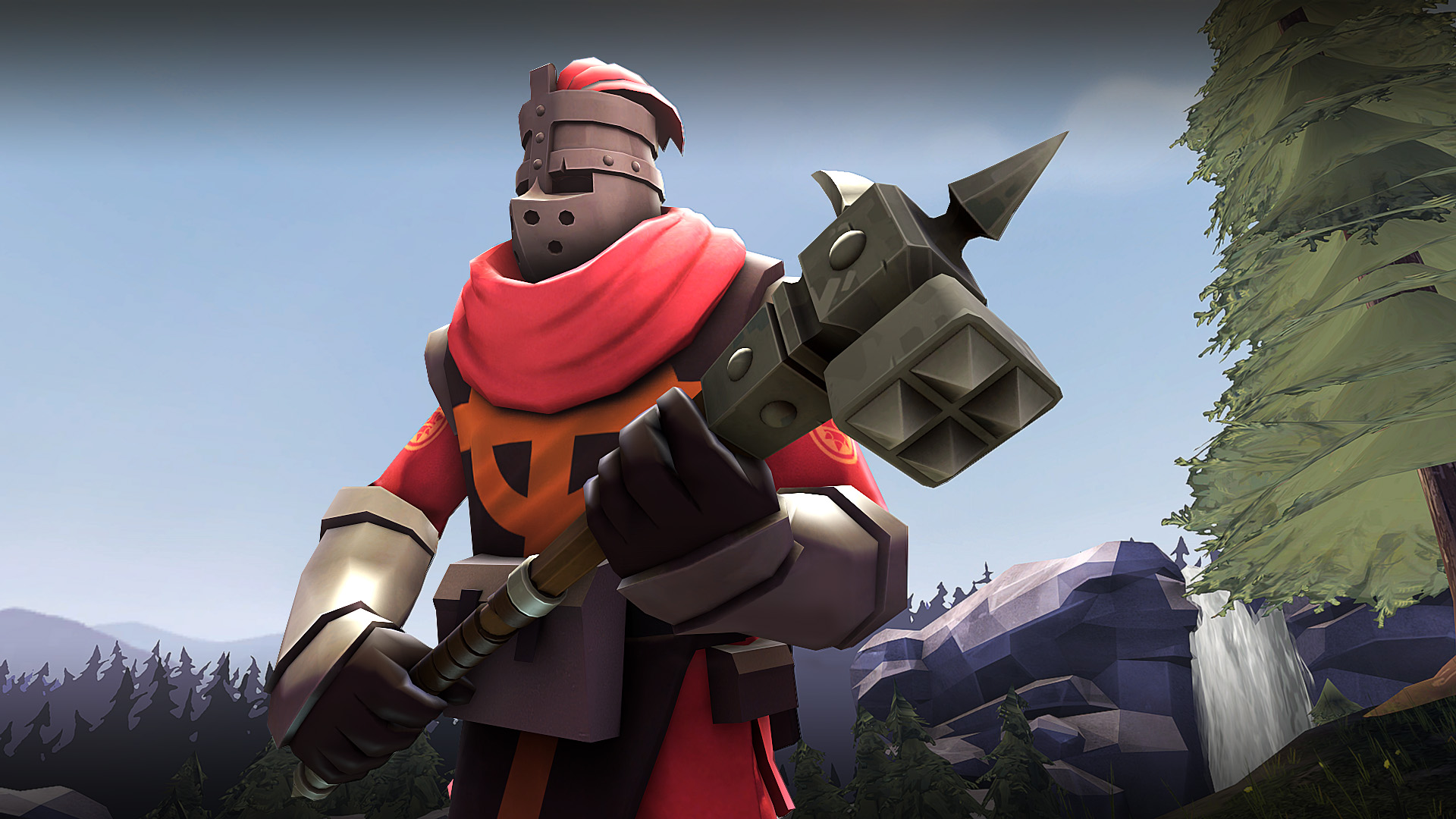 Celtic Crusader
Collection by
Ayes Dyef
Few have heard about the celtic crusade, but it was a spiritual movement taking place over large areas of medieval europe, where men with armor and weapons attempted to spread their culture of fighting and drinking by getting drunk and fighting. The mov...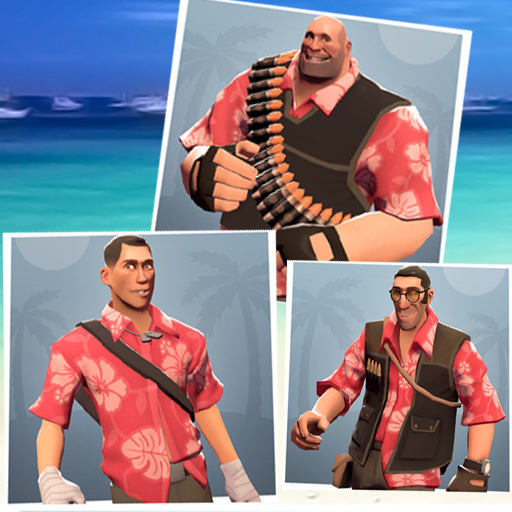 Hawaiian Summer
Collection by
Sparkwire
Perfect set of Hawaiian shirts for your favorite mercs summer holiday's!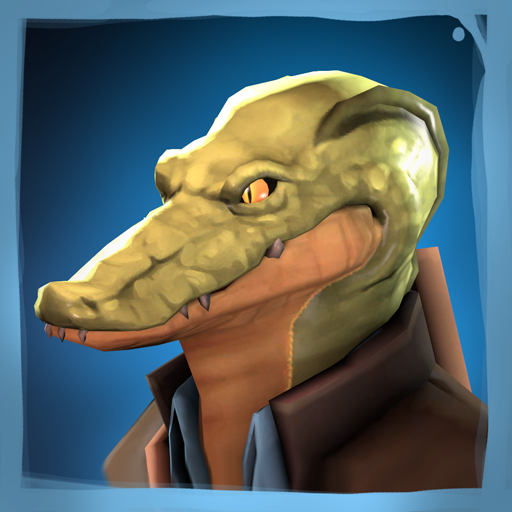 The Crocodile Hunter
Collection by
>>--The Heartsman--->
Become the ultimate killing machine.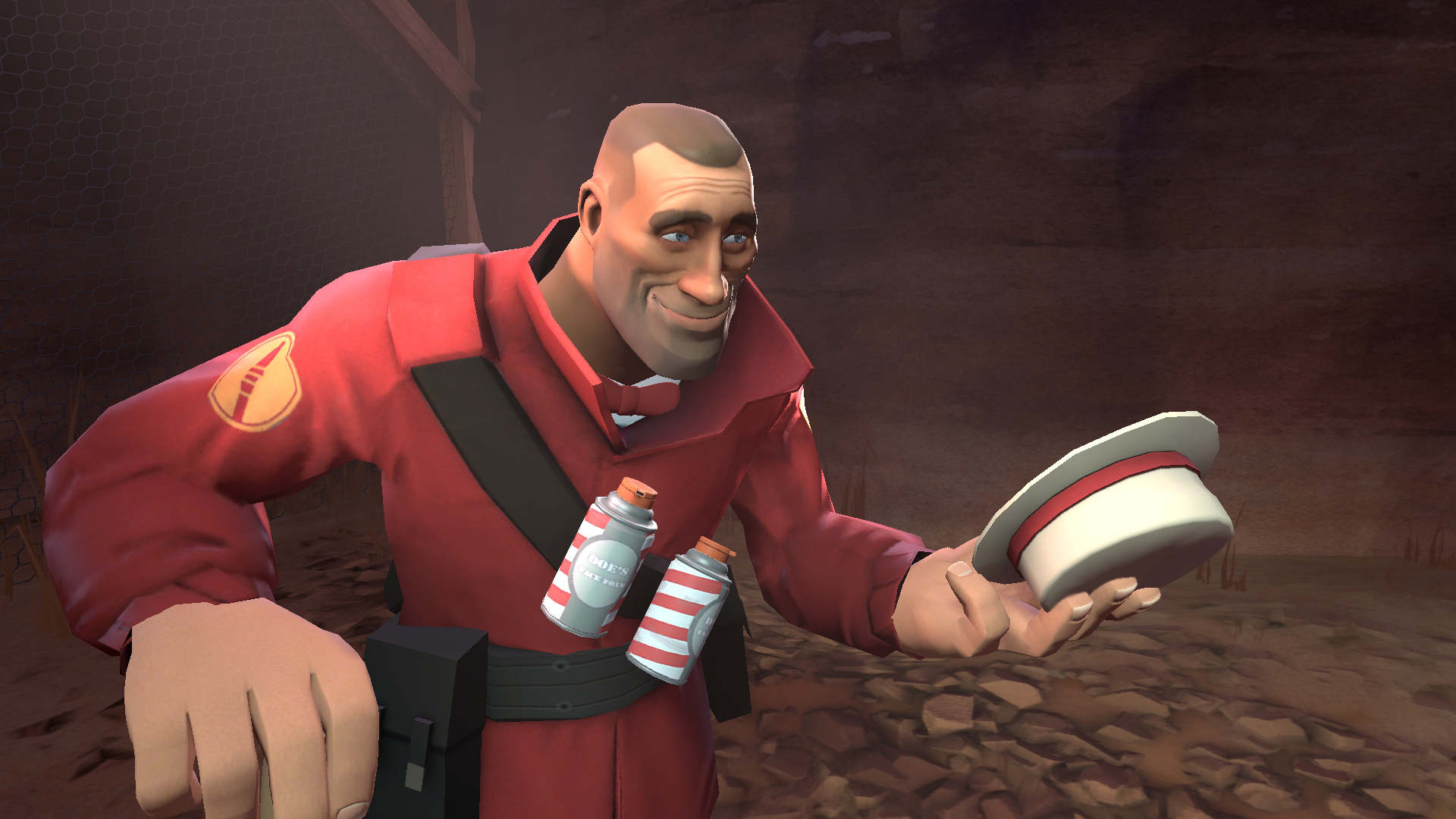 The Barbershop Brawler
Collection by
DatGmann
This Set contains 3 items: 1. The Barber's Boater 2. Doe's Face Foam 3. Hambone's Heelkicker This set was inspired by the well known 19/20s century barbershops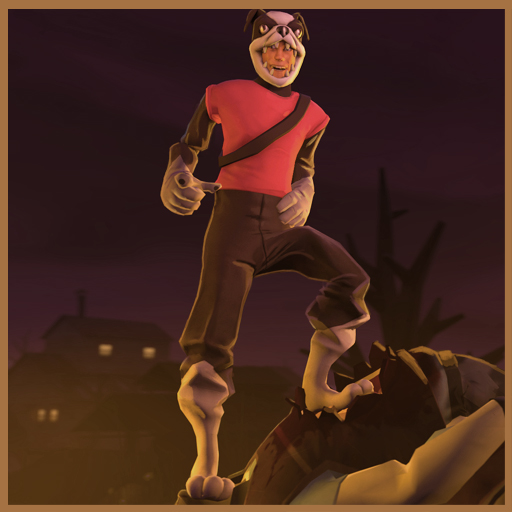 Beastly Boston Bulldog
Collection by
Sparkwire
"This boston terrier mascot outfit/hood/pants/gloves have been ripped off some big-mouthed guy's unconcious body, and is now being used as a halloween costume. Oh dont look at me like that, costumes are freakin expensive!"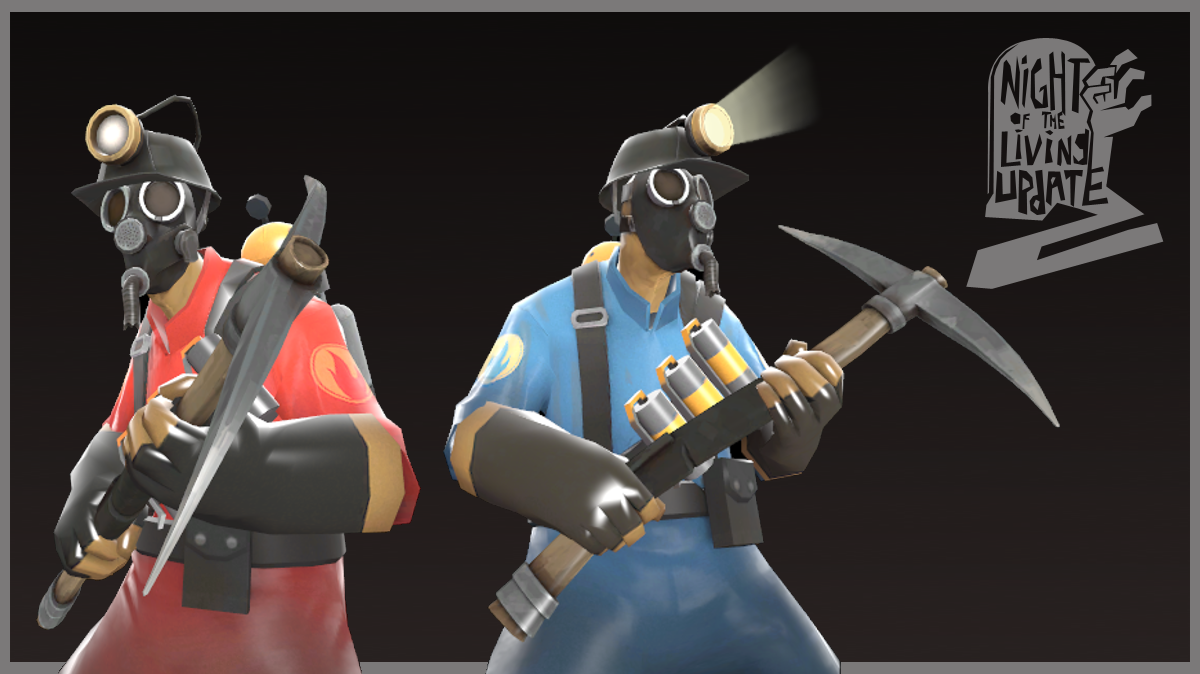 The My Bloody Austrailium-Mine set
Collection by
CoreVixen
A 3 piece psychotic miner set, with a tank and primary still being worked on.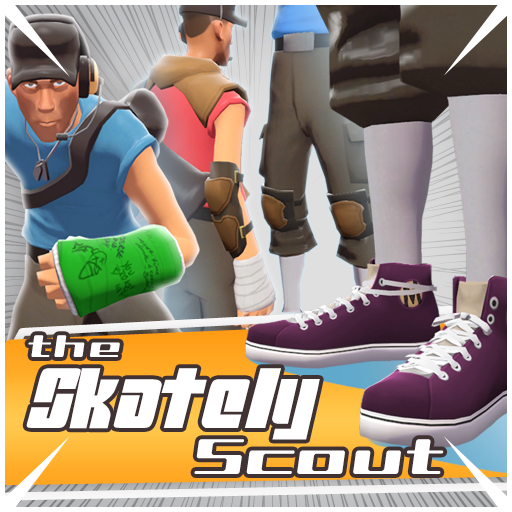 The Skately Scout
Collection by
Finnigan
What are you waiting for? Grab your board — Let's GO! **Note: Yes, there are four items. I had four ideas and had to get them out! Valve can choose which three they would want in a set. :)**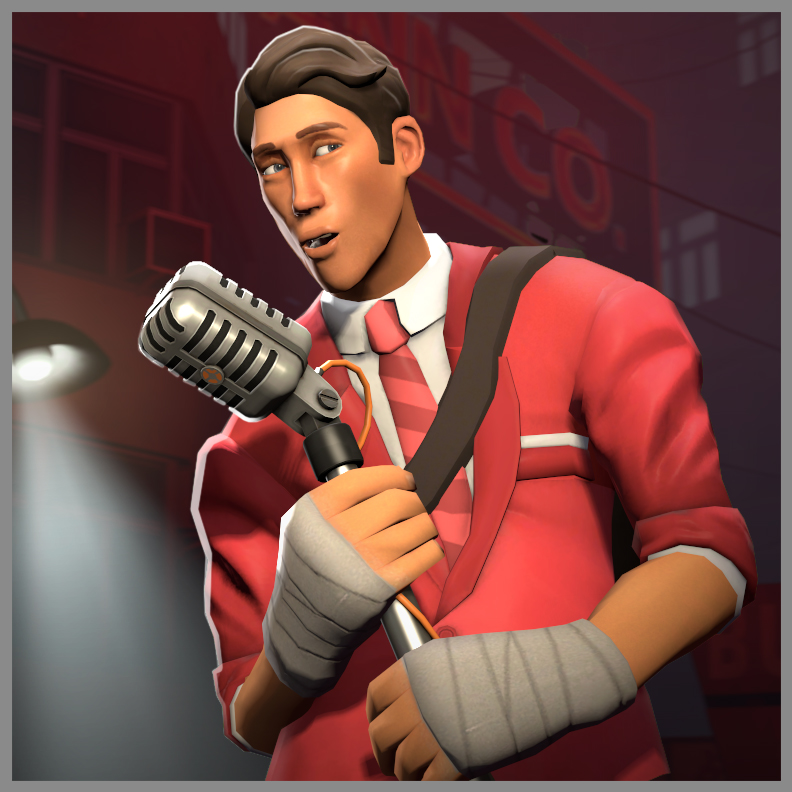 Boston Boy
Collection by
Sky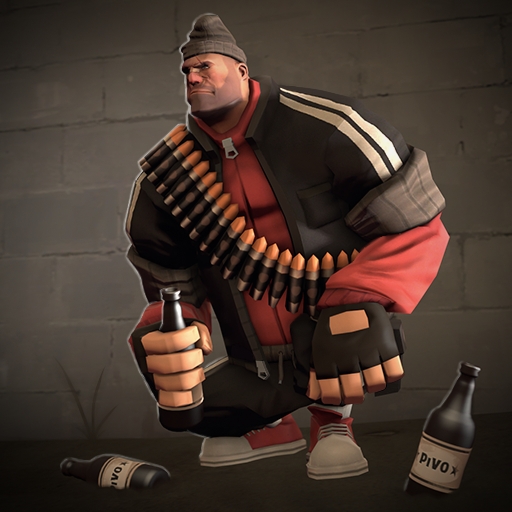 Petyan The Unbreakable
Collection by
Populus
Squatting is lifestyle!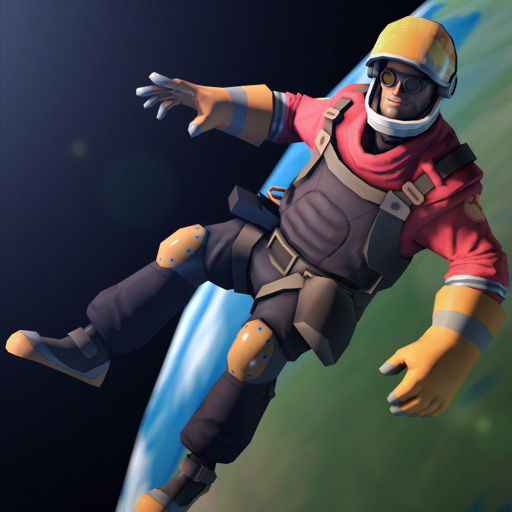 Zero-G Engineering
Collection by
Wrench N Rockets
Three piece spacesuit for the Engineer. Includes helmet, suit, boots, and even a glove!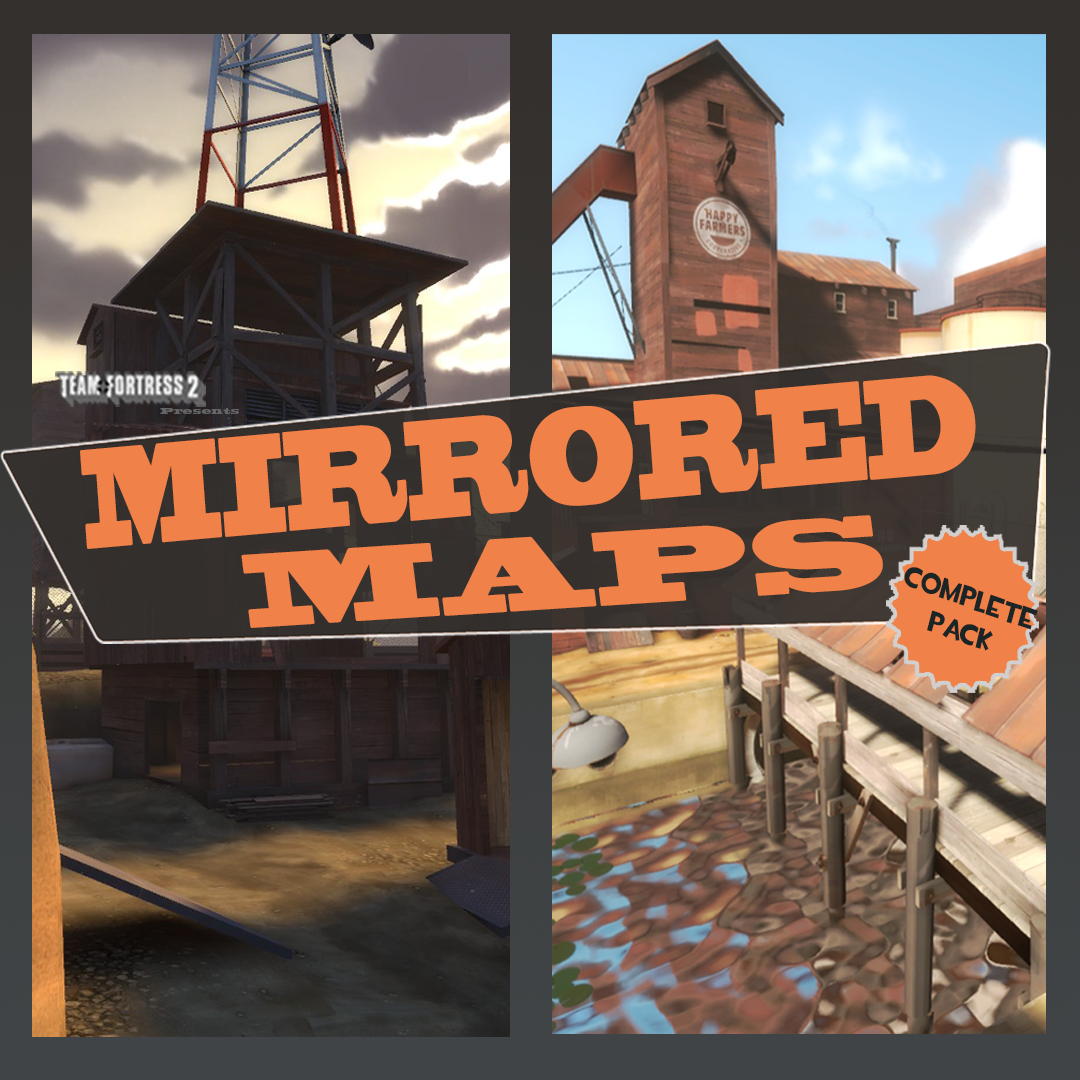 Mirrored Maps - Complete Collection
Collection by
Khuntza
Team Fortress 2 maps mirrored as accurately as possible to their originals. Right becomes left, left becomes right, giving maps we know like the back of our hands a fresh take. It will mess with your head! Contains all 6 Mirrored Maps that are currentl...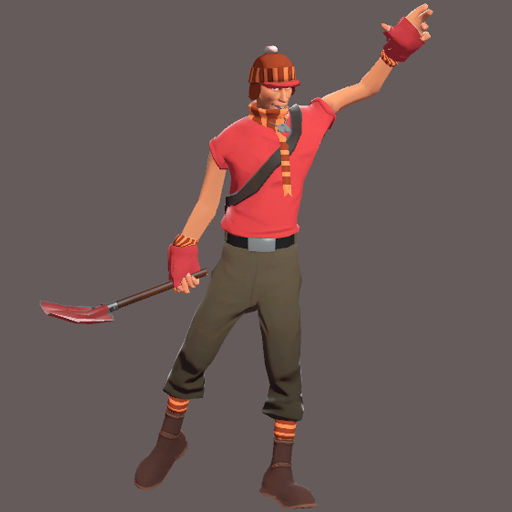 Snow Shoveling Scout
Collection by
Solid Snood
He's the fastest snow shoveler this side of Massachusetts!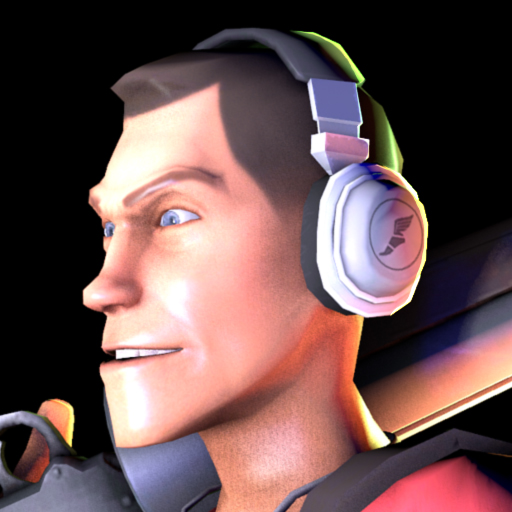 Noise Jockey!
Collection by
Estavos
I am a DJ!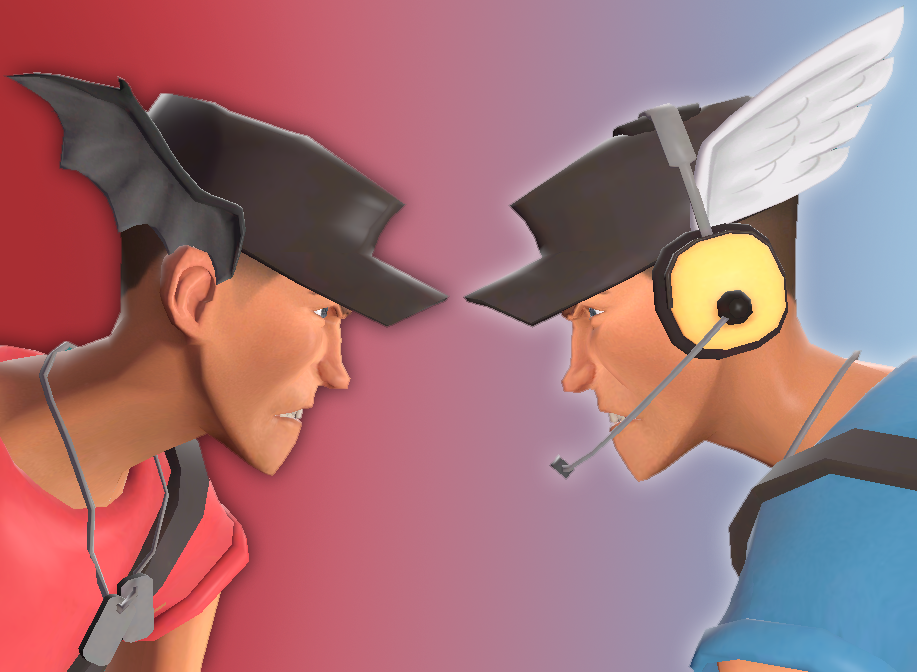 Wingmen
Collection by
Vap
The Angelic, the demonic, and the soiled loins.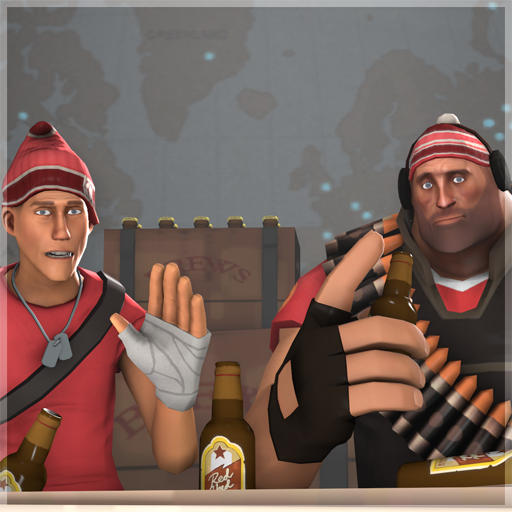 The Great White Northerners
Collection by
Hawf
Canada, the marvel that is universal healthcare & beer, a fine country to behold. but you'll need something to keep your head warm, for Canada is far too cold!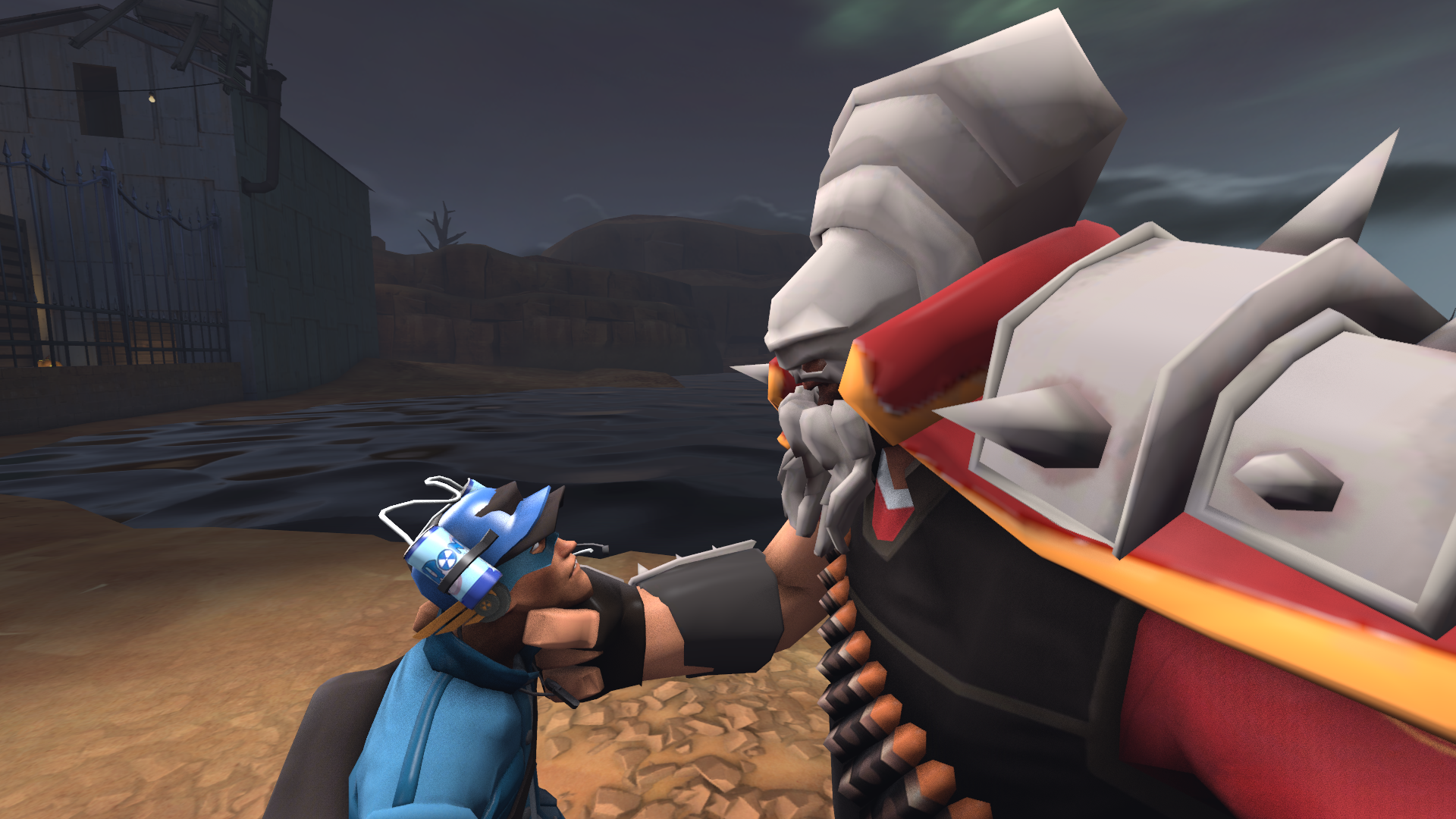 The Call of Captain Cthulhu
Collection by
Dr. Shenanigans
a collection of villanous items for your nefarious deeds, based the man- er monster himself from his namesake mythos by HP lovecraft! a helmet in the shape of the cthlhu himself a massive cape the size of a couch that makes other capes weep in inadequ...

Sky's Snowy Selection
Collection by
Sky
All the items I've made/contributed to for Smissmass 2013. More items will be added as they're uploaded to the workshop.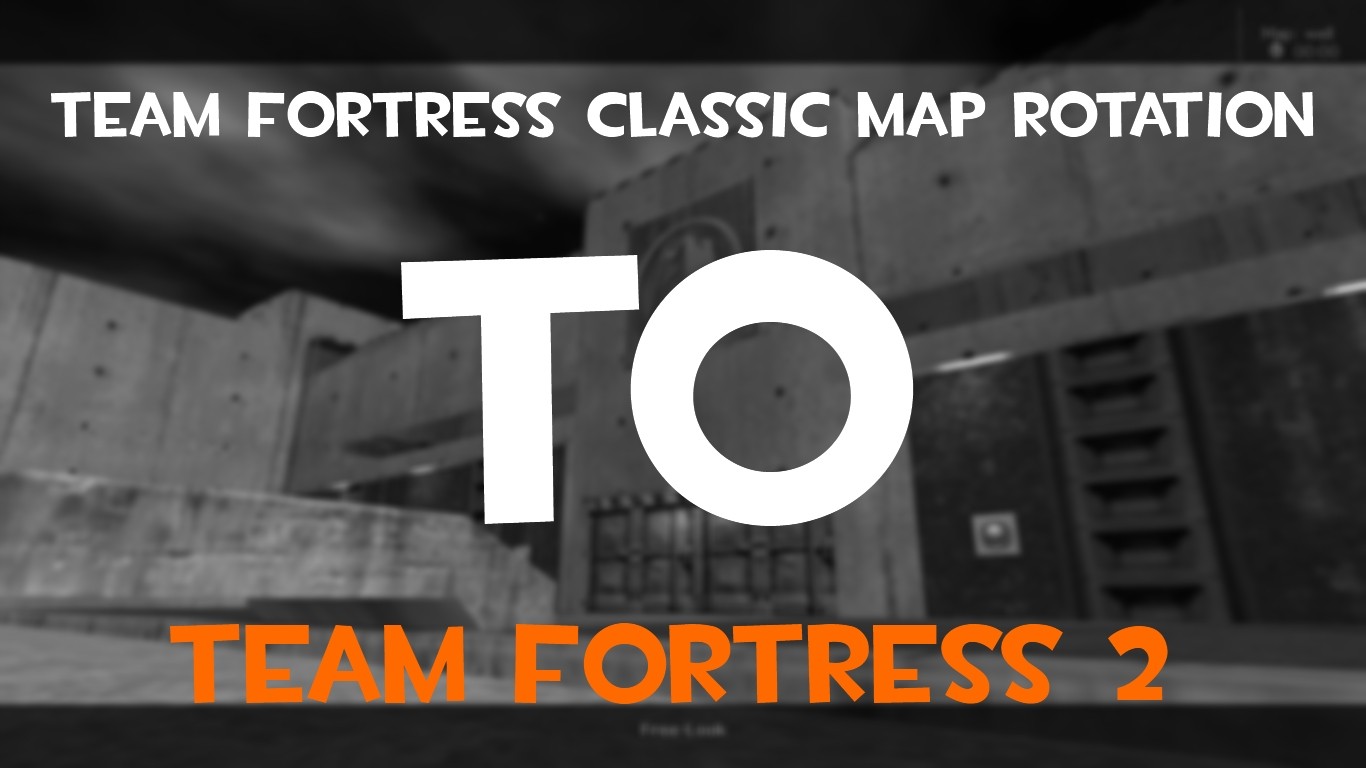 TF2: Team Fortress Classic Map Pack
Collection by
<2F F> | PJX
This is the Team Fortress Classic 2 Team Fortress 2 Map Pack. It'll contain every standard map from TFC optimized and reworked for TF2. Stay Tuned! The Maps are a bit more TF2 optimized but will still give you this "classic" feeling while playing it. ...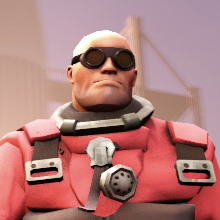 Exosphere Engineer
Collection by
Svdl
High above and beyond.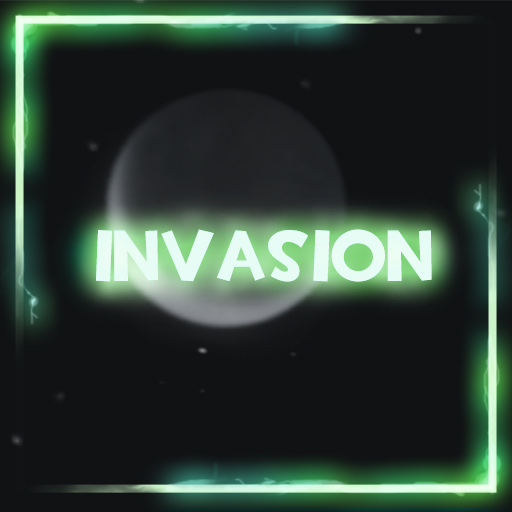 Invasion
Collection by
Gadget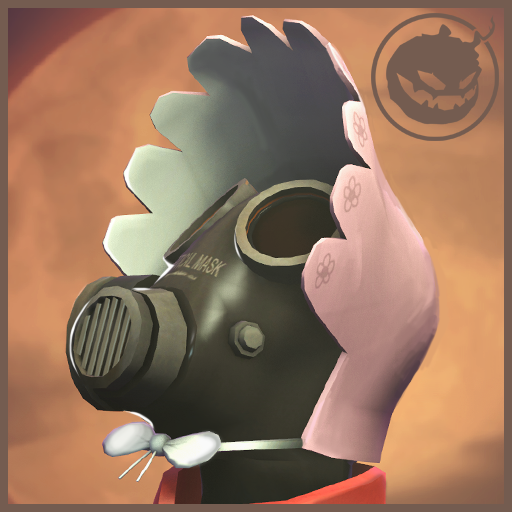 The Big Baby
Collection by
Uncle Grumpskin
Pyro's Halloween costume! Or is it... ?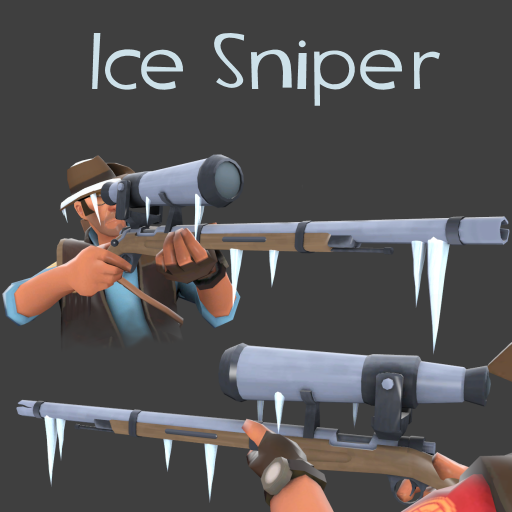 Ice Sniper
Collection by
Joey90
You've been standing around so long icicles have formed on your hat, and all over your new rifle.

The Worst Roommate
Collection by
JPRAS
"SOLDIER! YOU ARE THE WORST ROOMMAAAAAAAAAAAAAAAAAAAAAAATE" -Merasmus, 2012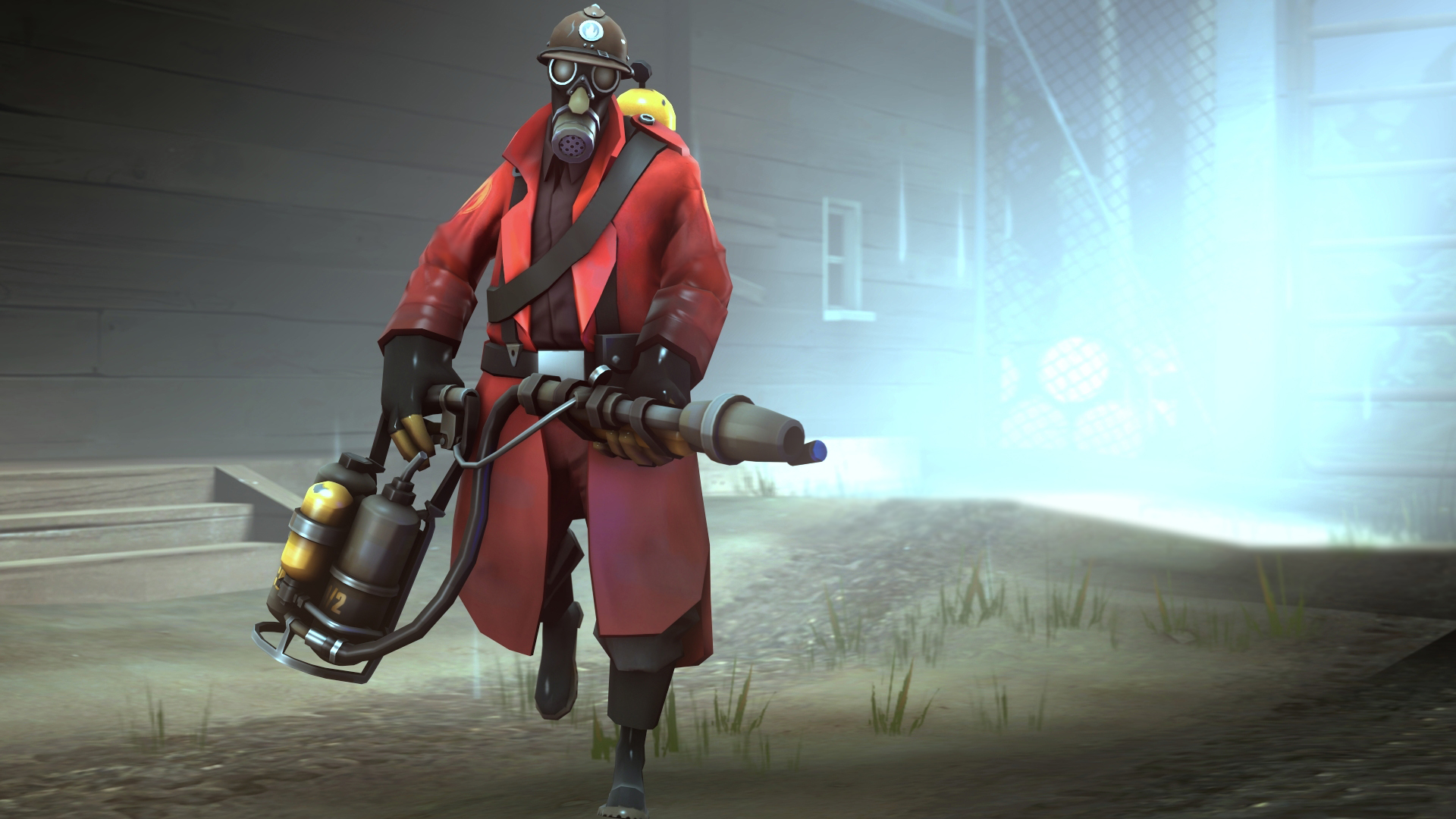 The Militant Marauder
Collection by
CoreVixen
A ww2 looter themed pyro set with equipment form several nationalities. Toasty Trenchcoat mod: https://dl.dropboxusercontent.com/u/66127951/Mods/ww2_pyro_set/The_Toasty_Trenchcoat.zip Flare Warden mod: https://dl.dropboxusercontent.com/u/66127951/...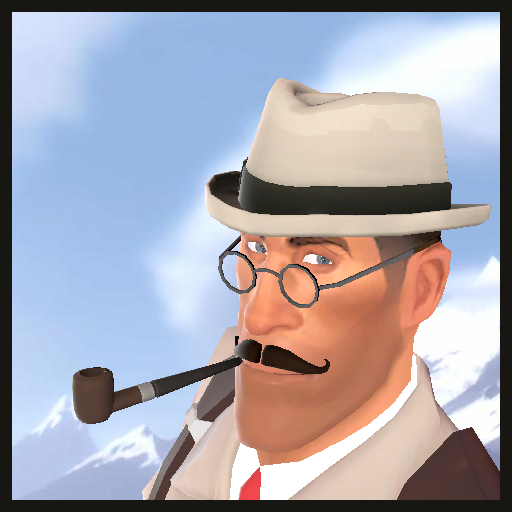 The Cordial Citizen's Cultivated Costume
Collection by
A trained chimpanzee
Three-piece Medic set done by me and also the socks were textured and made pretty and stuff by good item maker and all around cool guy Constructor. Go vote for the items or something I guess.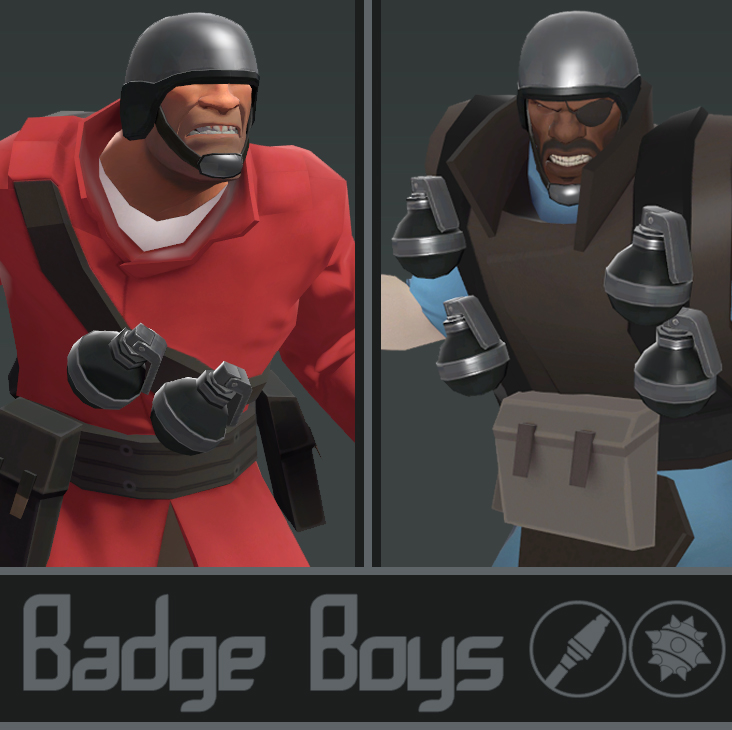 Badge Boys
Collection by
NeoDement
The first ever dual-class item set*! Ooh! Aah! Based on Demoman and Soldier's youth spent together in Police Academy. *That I know of