Showing 331-360 of 9,959 entries

The Bushman Bandit
Collection by
Ertz™
Let Your Enemies Know To Get The Hell Outta Dodge, with this spaghetti-western ensemble. Some items that work together . Proposed Set Bonus: +Special Musical Cue When Respawning, -Tumbleweeds Follow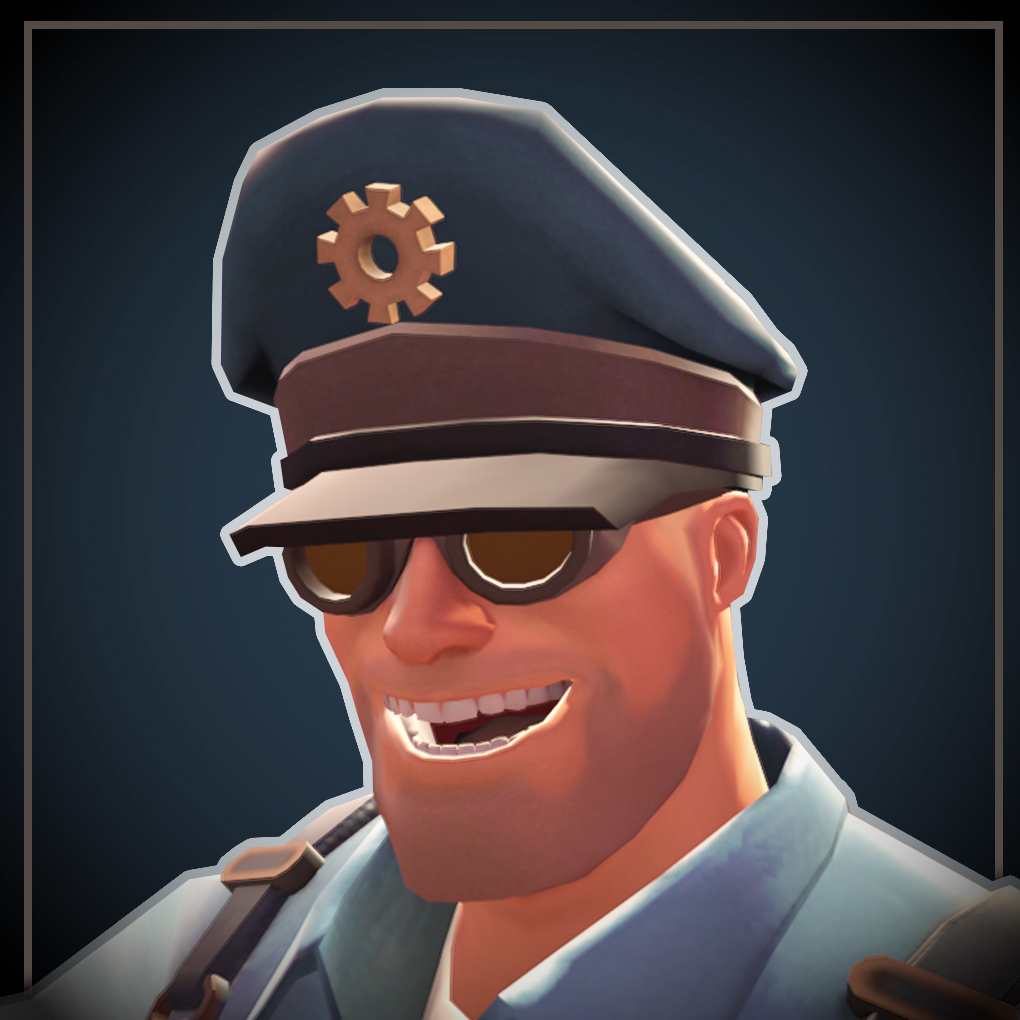 The Badwater Brigadier
Collection by
EVO >:D WTB~ keys
Set for Engineer consisting of 3 items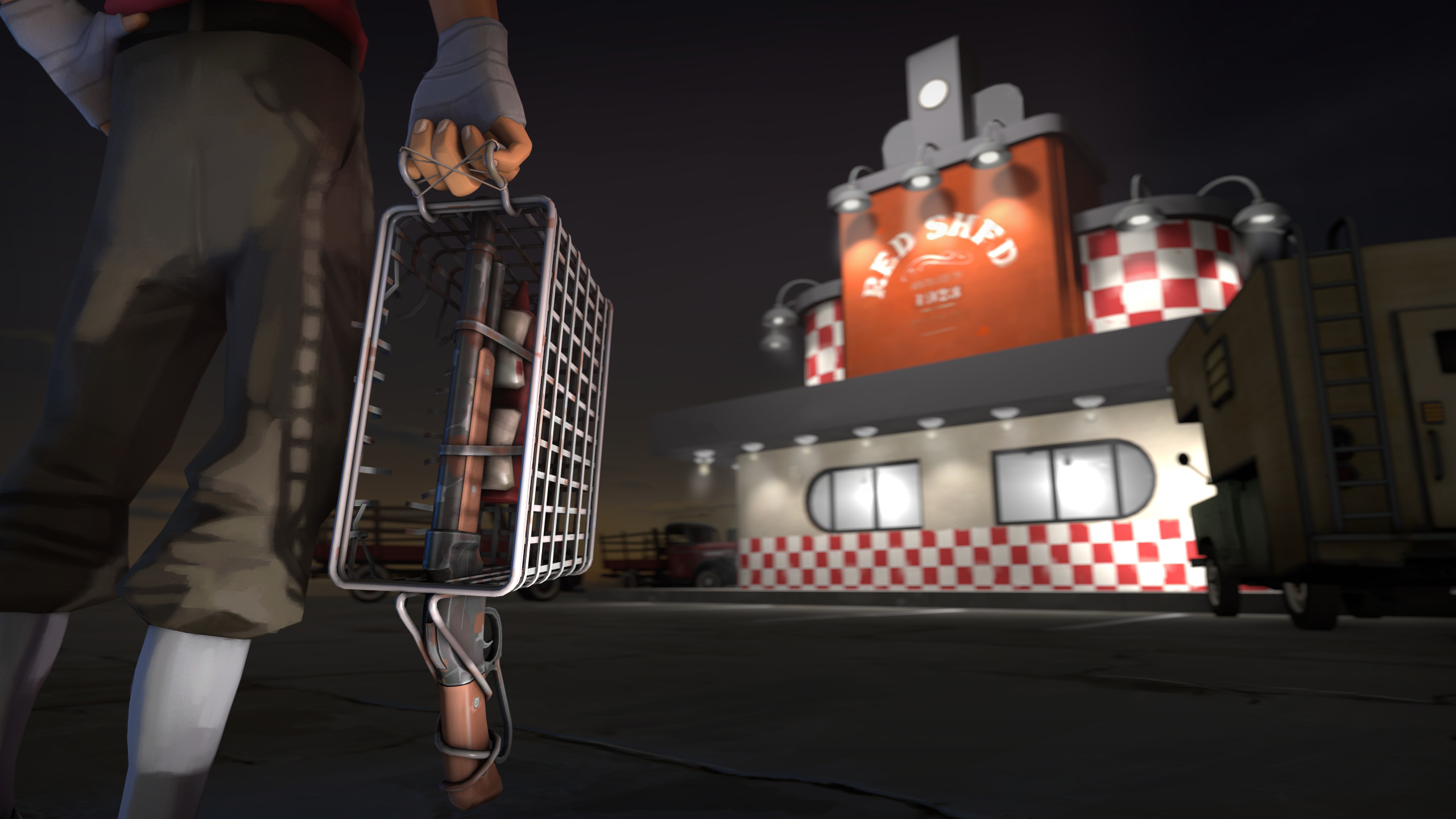 The Minimum Wage Pack
Collection by
SNIPA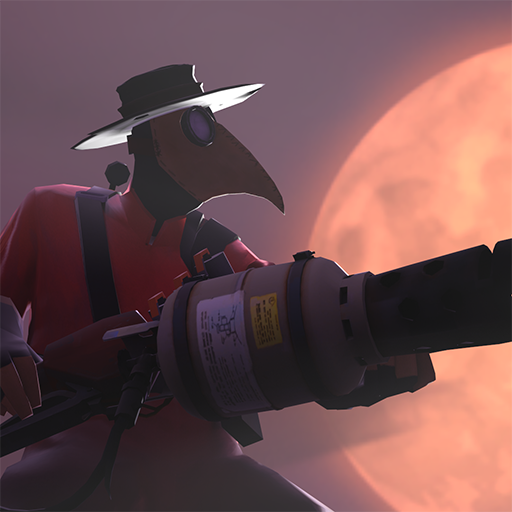 The Cleansing Flame
Collection by
Merczy
All ye plague-ridden fools be warned! A fell demon of the flame approacheth to set many a soul ablaze. And ye be next...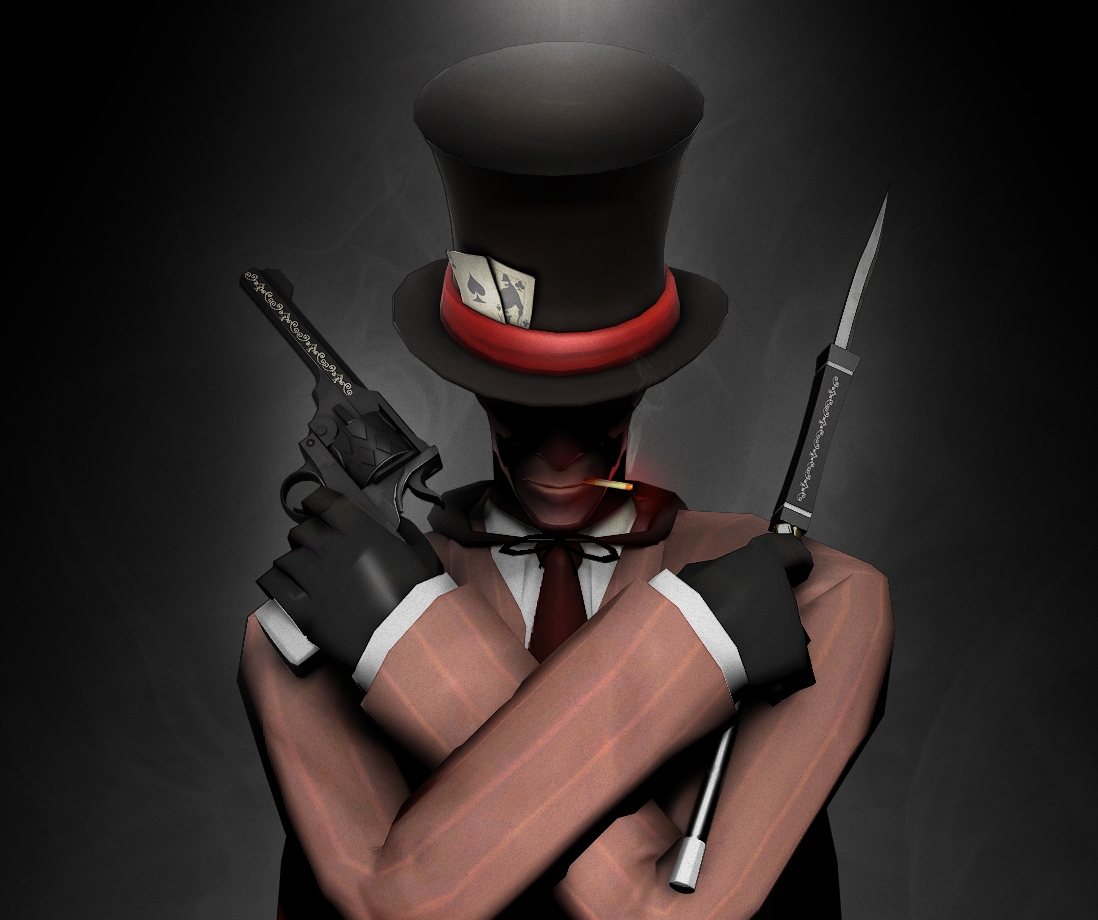 The Spy Magician Set
Collection by
Populus
The Spy Magician set is a collection of magical items for the Spy. Wallpaper sized background image: http://dl.dropbox.com/u/7534716/MagicSpy/Promo3.jpg

Hardworking Mann
Collection by
donhonk
Leather jacket and a slick hair and beard for Engy!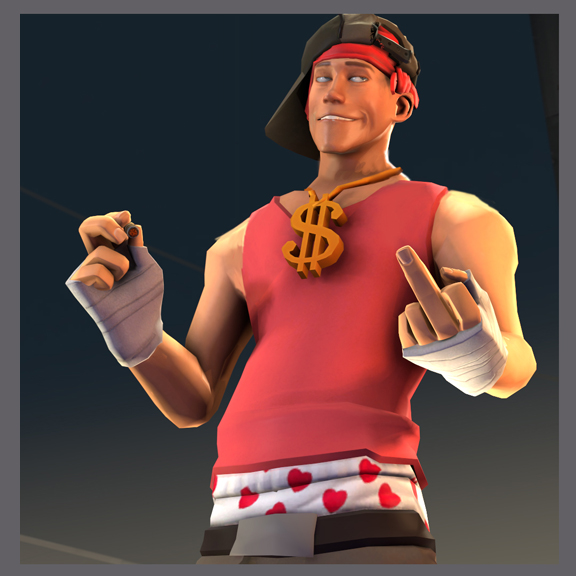 Straight Outta Boston
Collection by
Sparkwire º-º
The most gangster scout you'll ever see this side of tuefort.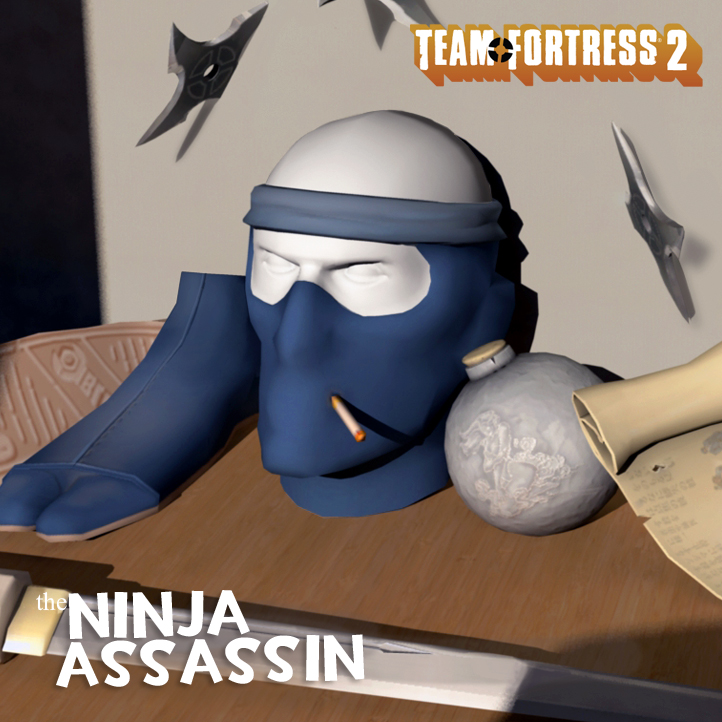 Spy Ninja Assassin
Collection by
ReznorsRage
Introducing The Spy's Ninja Assassin Pack. After many years of training in the Art of ninjitsu, the Spy's sensi gifted him a set of handcrafted tools, weapons and apparel as a way of saying "You have out grown my teachings, please don't kill me". Items i...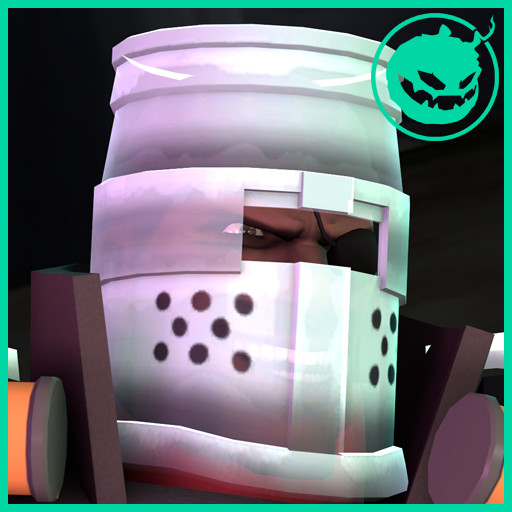 Phantom DemoKnight
Collection by
ZombiePlasticClock
Ghostly armor from a terrible curse.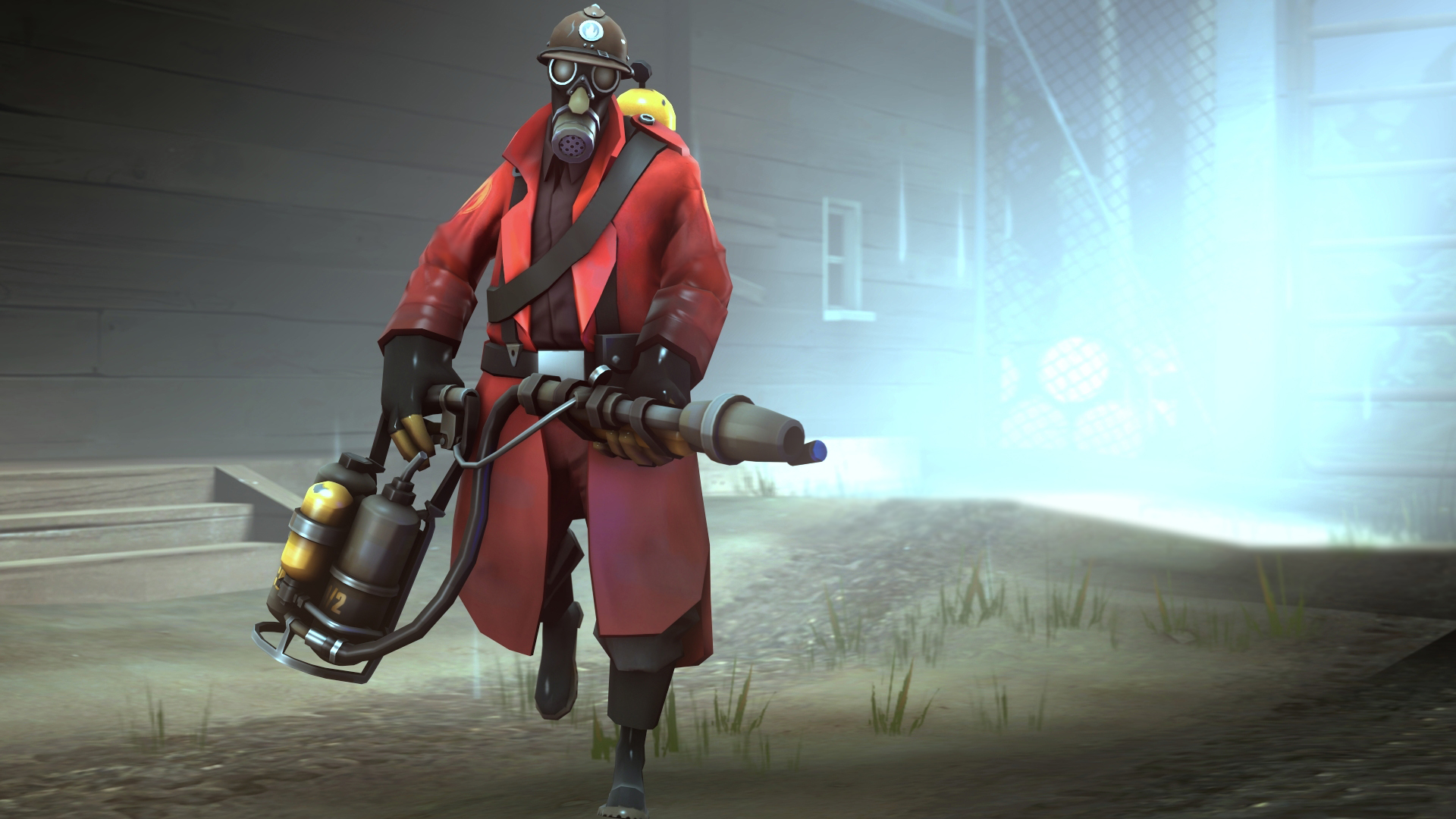 The Militant Marauder
Collection by
CoreVixen
A ww2 looter themed pyro set with equipment form several nationalities. Toasty Trenchcoat mod: https://dl.dropboxusercontent.com/u/66127951/Mods/ww2_pyro_set/The_Toasty_Trenchcoat.zip Flare Warden mod: https://dl.dropboxusercontent.com/u/66127951/...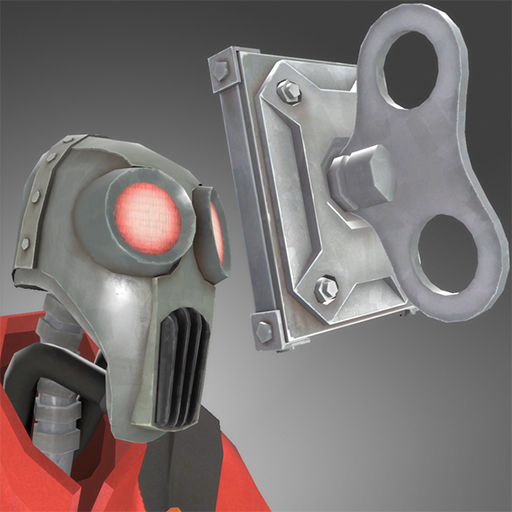 A Clockwork Conflagration
Collection by
Mr. Tinder
15 tons of steel, rust, and brimstone.

The Wild Gunman
Collection by
Vap
It's all fun and games until someone gets killed. I had a go at making a set entirely by myself. it was super fun and I learned how to rig and jiggle bone stuff. This set was originally designed to be a set for the Engineer but I decided that it fit...

The No Mans Land Wanderer
Collection by
Ducksink
ooooooooo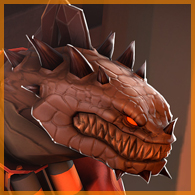 the Pyrosaur
Collection by
2-VLEKᴬʳᵗꜟˢᵗ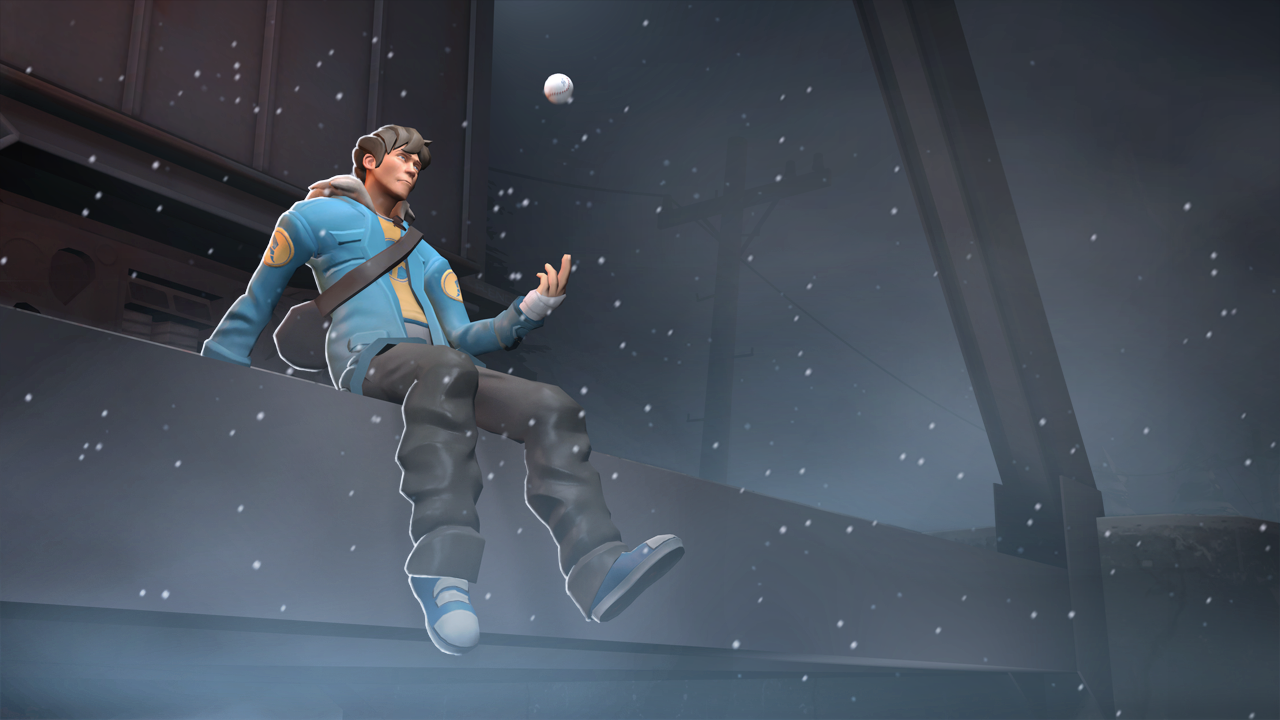 Scout Pilgrim
Collection by
donhonk
Not too long ago, in the mysterious land of Toronto, Canada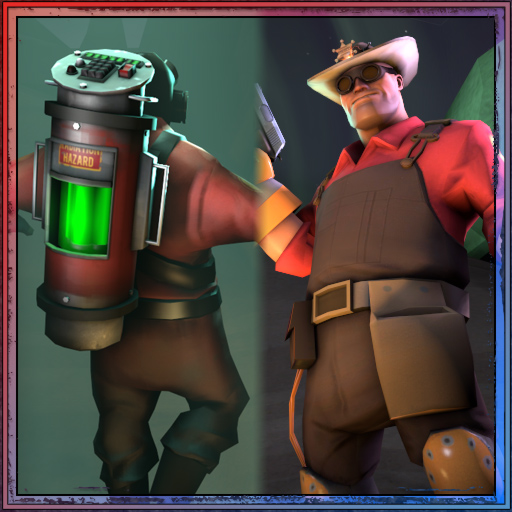 TF2 Spaceworthy Extravaganza
Collection by
E-Arkham
A collection of space-themed items for TF2. Holograms galore! Space alien abduction implied!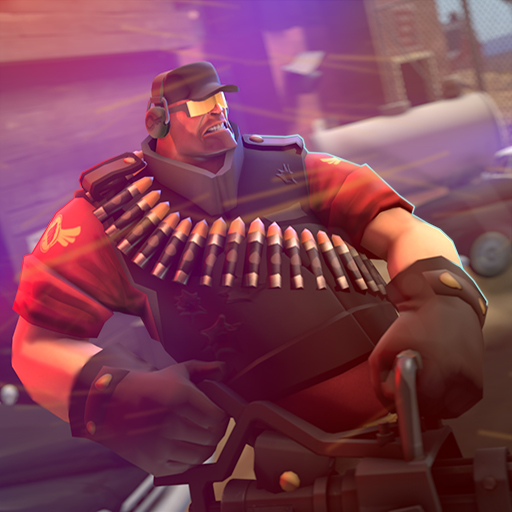 The Security Measure
Collection by
Ertz™
"Give a real man some extra protection and he'll become a walking tank"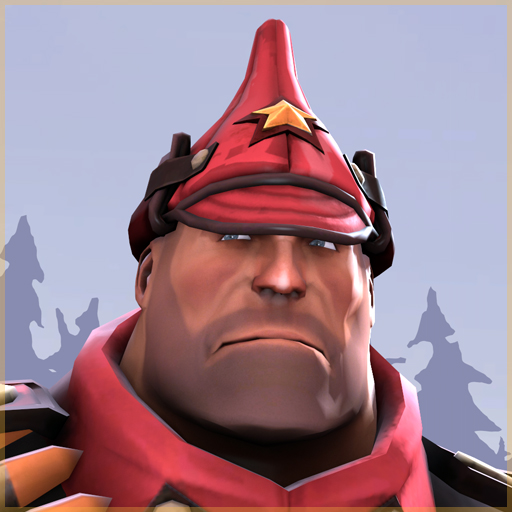 REDvolution
Collection by
Svdl
Dress up like someone with strong opinions about things.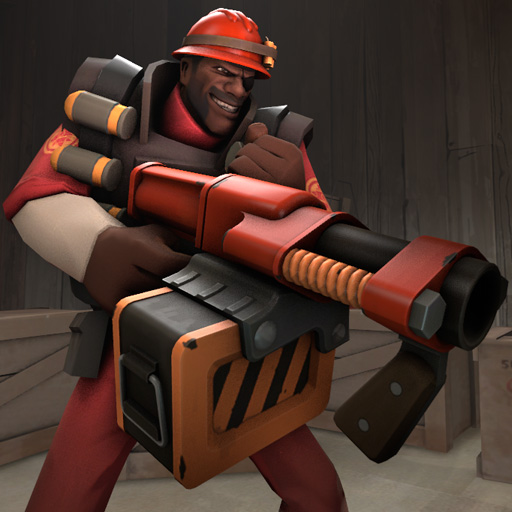 Tools of the Trade
Collection by
[m00] Elbagast
Love bombs? Hate swords? Want to actually blow things up? Well here's some gear straight off a demolition site that should get you started! Full pack promo: http://elbagast.deviantart.com/#/d5grqps All items now available as mods (I have the be...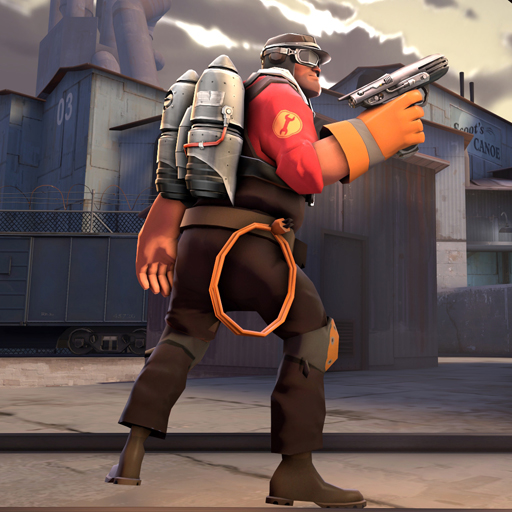 Aviator of Tomorrow
Collection by
Hobo on Fire!
♫ "I'm a shooting star leaping through the skies Like a tiger defying the laws of gravity I'm a racing car passing by like Lady Godiva I'm gonna go go go There's no stopping me" ♫ -Queen


The Zombie Fortress of Dr. Nedic
Collection by
♫ ZoraKirby
Halloween Pack for the Medic themed around Zombies and a certain character from a game add-on. I would make an image for this collection, but I would only be willing to use source filmmaker for it, which I am only now installing.

Sniper Foxhunter Set
Collection by
SgtR007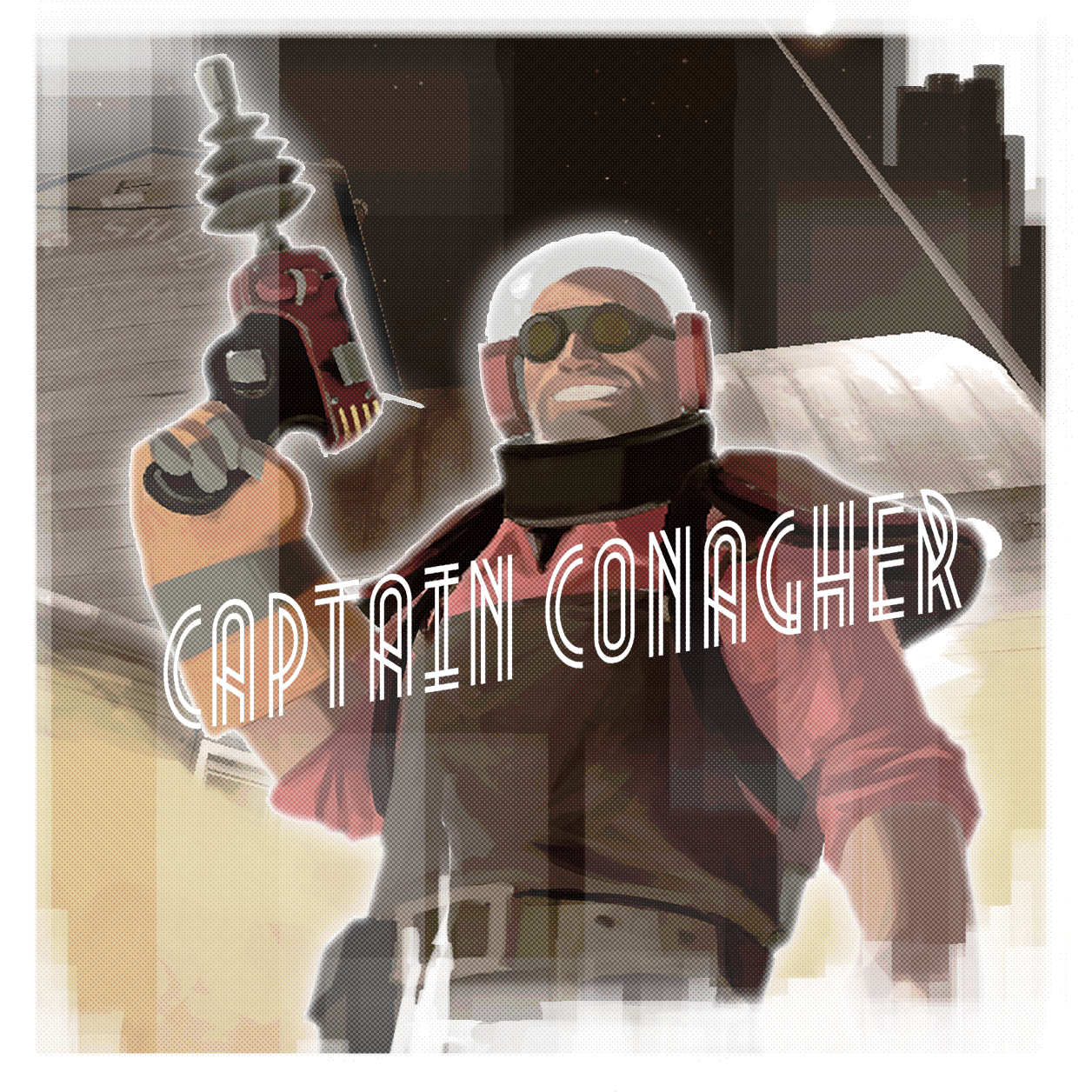 Captain Conaghers Space Gear
Collection by
Hawf
Now you too can own your very own CAPTAIN CONAGHER space suit! Just in time for Halloween too! You'll be able to dress up like everyone's favourite intergallactic mercenary scientist! A set including 1 Hat, 2 Miscs, and 1 weapon! WHAT A DEAL please wai...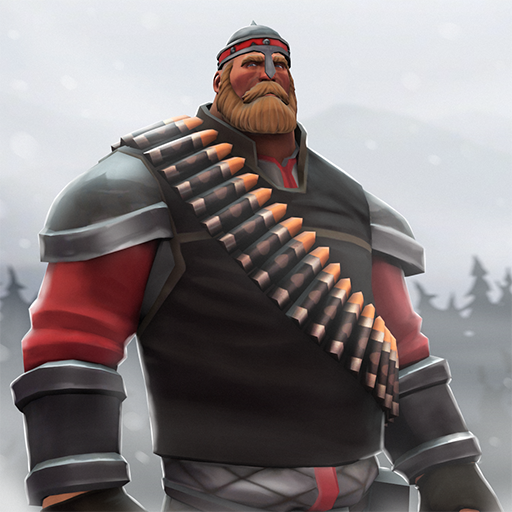 Winter Warrior
Collection by
GoLDeN
Mighty hero, whos only goal is to protect the nortern lands (possibly somewhere near cp_coldfront)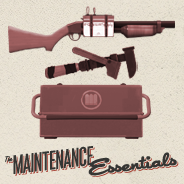 The Maintenance Essentials
Collection by
Sexy Robot
The entirety of the Maintenance Essentials item set for the Engineer. Models made by; Sexy Robot Textures made by; NassimO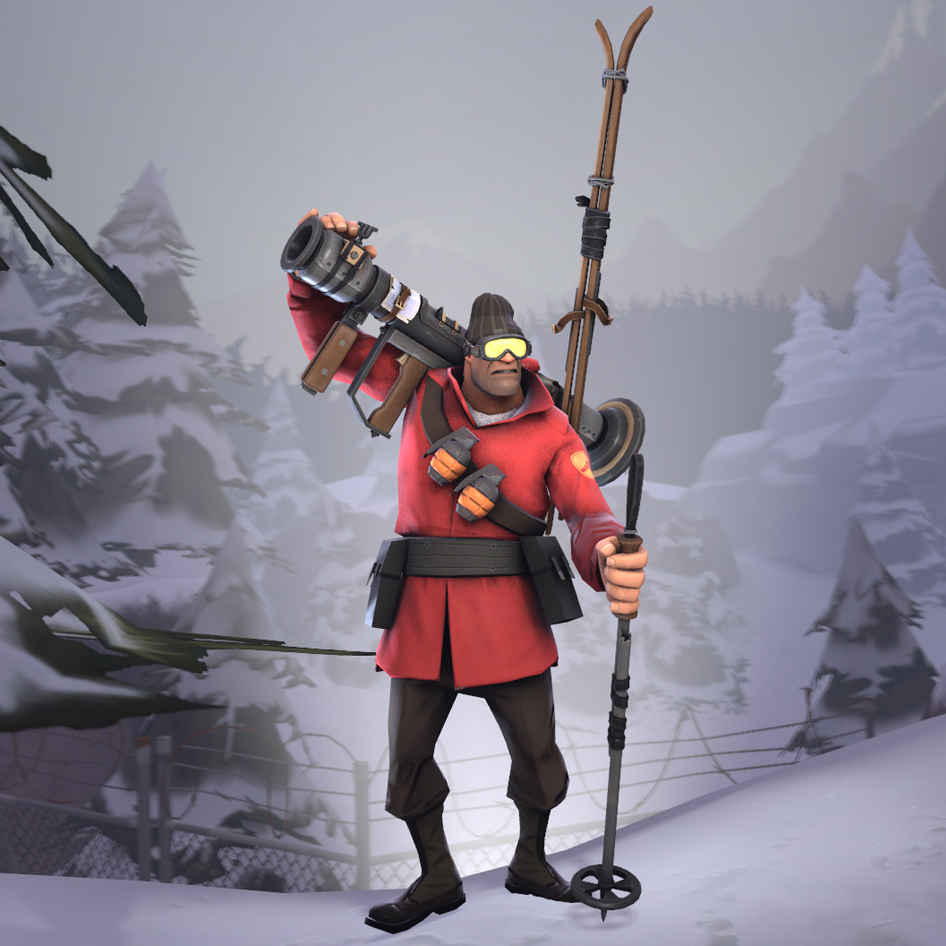 Soldier's Skiing Pack
Collection by
SNIPA
This pack was inspired by the thought of making hot chocolate as a bugle replacement, and it went off from there! Thanks for taking the time to look at it, I would really appreciate if you would rate it up! Thanks, -SNIPA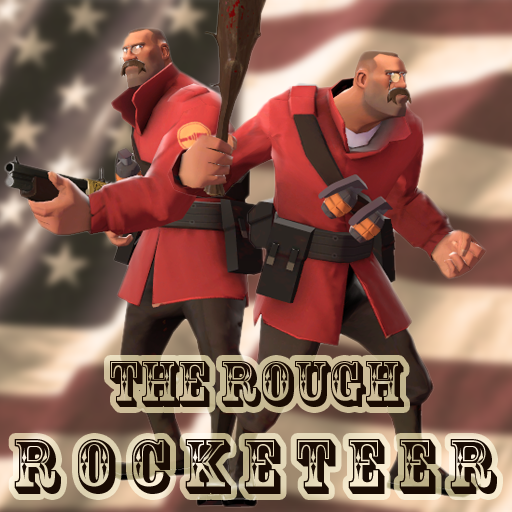 The Rough Rocketeer
Collection by
Roast
President. Soldier. Hero. Mustache.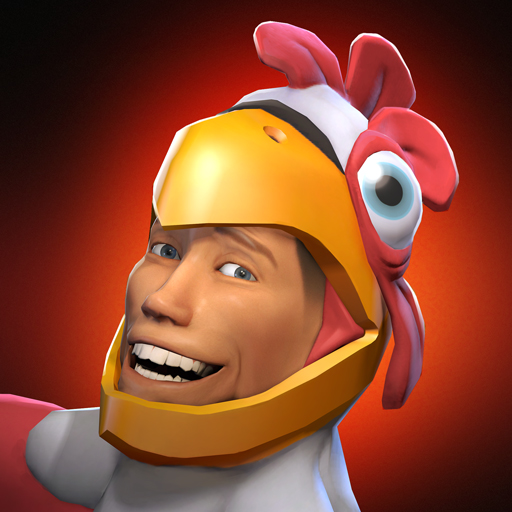 The Deep Fried Dummy
Collection by
BANG!
BAM! I've got a bucket of fried chicken AND a chicken suit! Chicks DIG a man in a suit!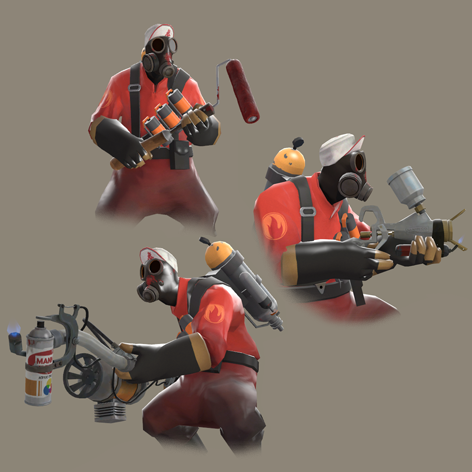 Pyro's Picasso Pack
Collection by
SgtR007
Who knew paint was so flammable? Apparently, this psychopath did. Collect all of the items in Pyro's Picasso Pack and show off your mercenary-style performance art. Then cut off your own ear, 'cause you're frickin' insane.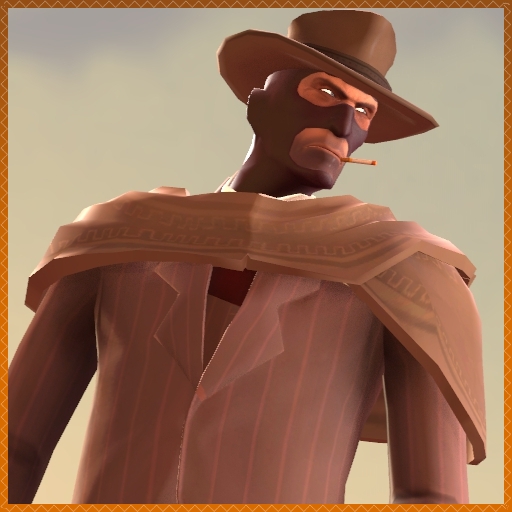 The Deceitful Desperado
Collection by
Merczy
AAAAAAAAAAH WAH WAH WAH