Showing 1171-1200 of 10,907 entries

SPECIAL ITEMS
Collection by
Tre
Favorite's of my mind.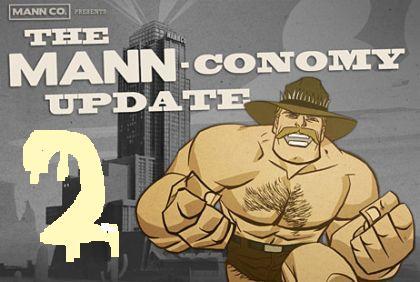 Mann-conomy 2
Collection by
President Pyro of Pyroland™
New Weapons and New Hats come together in one big and good idea that will be in TF2.. it will be awesome!!! so i think Valve should make a Mann-conomy 2 ...to make all workshop ideas come to life!!!..so if Valve reads this... Let everyones idea go into T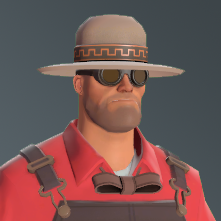 The Plainsman
Collection by
Senpai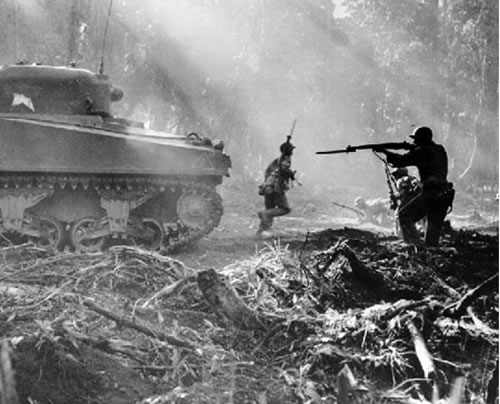 Third Team Fortress world war weapons
Collection by
Ash the Young Engi
These are a random amount of weapons for every 10 min war in tf2 that you can think of. these weapons will destroy those maggots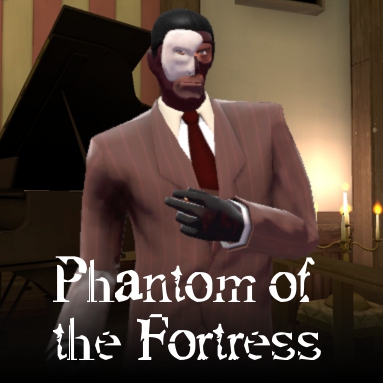 The Phantom of the Fortress
Collection by
Typo Hui
Imspired by the French novel "Phantom of the Opera": The spy fits perfect into the role of these two items. Instead of the Opera, the spy is the phantom of the Fortress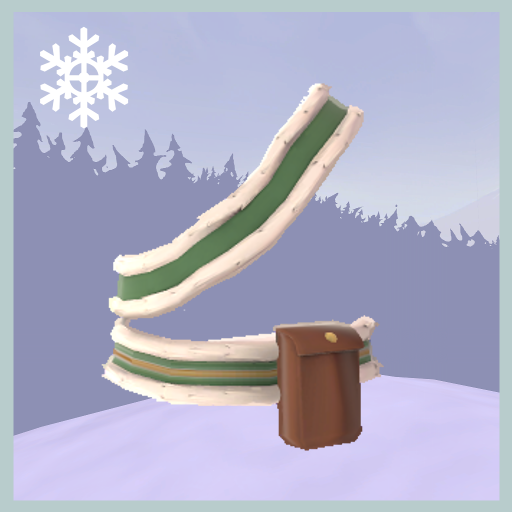 Festive Bandolier
Collection by
Gangstahwezel
The Festive Bandolier, Soldier and Pyro version. What better way to celebrate the holidays then to wear some weird fluffy bandolier... That doesn't even have bullets! It does have grenades though. (grenades not included) Made by: Gangstahwezel Conc

Genuine T-Shirt Merchandice Collection
Collection by
Lord Jonathan™
Version 1 and 2 of Genuine T-Shirt. Originaly made by me on August 15 2014. Latest version (2) updated 14 November 2014. Feel free to leave your suggestions for how to improve the design here.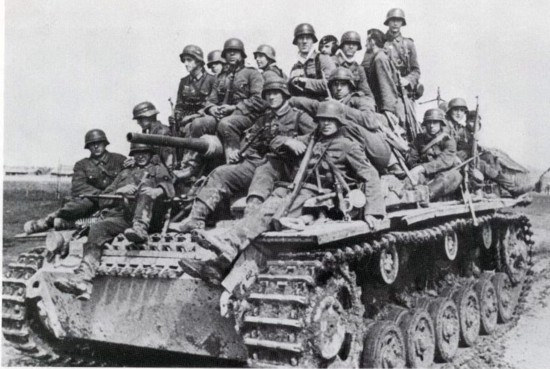 WW2 tf2 collection
Collection by
Edward Wolfenstein
i found some WW2 themed items so here they are

Steam Pack
Collection by
cppro10
The best weapons on steam are put in this great collection of sucessful creations.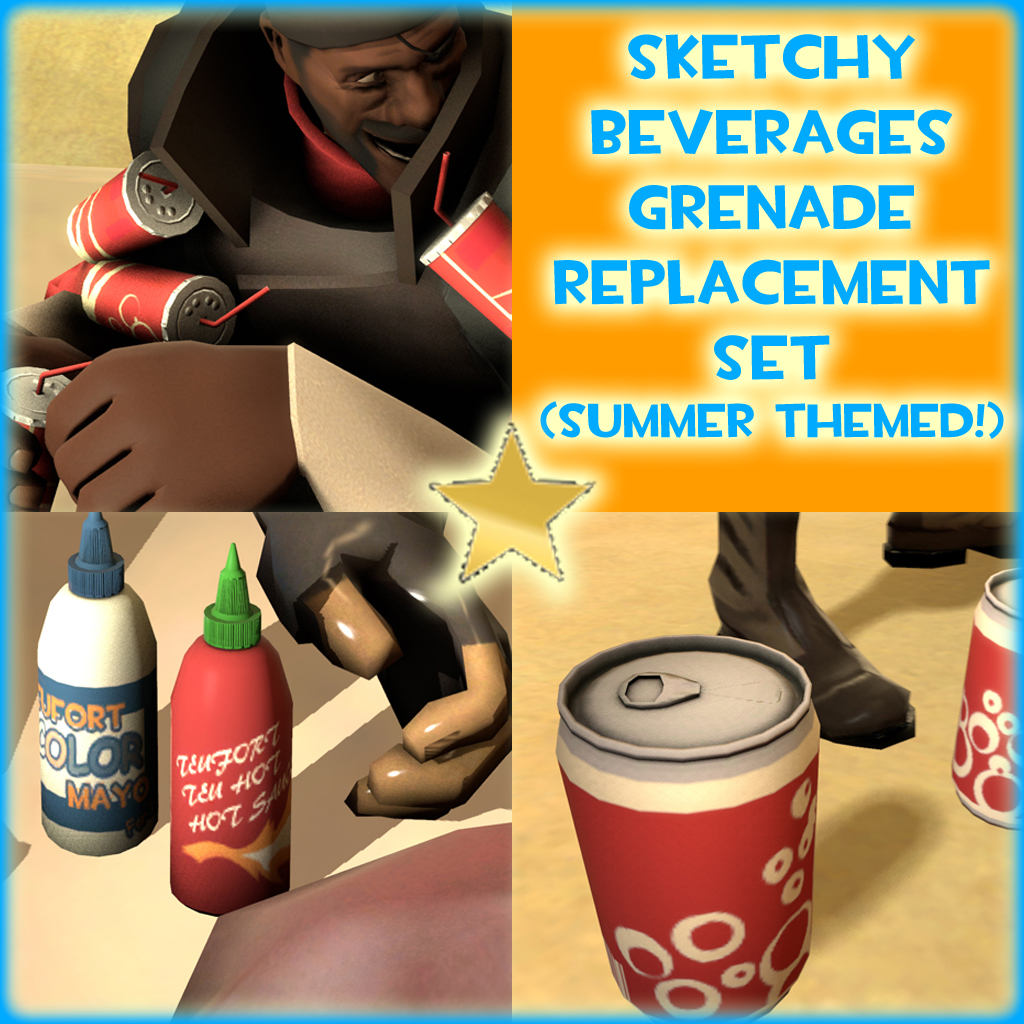 Sketchy Beverages Grenade Replacement Set
Collection by
heinous
Summer themed beverages replacement for classes with grenades, all Gold Star certified compatible, all 256x256 textures, all 2 LOD's, all have a normal map effect.

Spaceman's Halloween Emporium
Collection by
Spacedɐd

assassins creed
Collection by
Aussie-istic Crocophile
muito gira/ very cool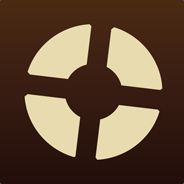 Team Fortress 2 Classic Maps
Collection by
Berry @ Berry's~
A collection for the ported TF2 maps that are officially added to the community mod Team Fortress 2 Classic. For more information on Team Fortress 2 Classic, check out these places: *Website: http://tf2classic.com/ *Steam group: http://steamcommunity.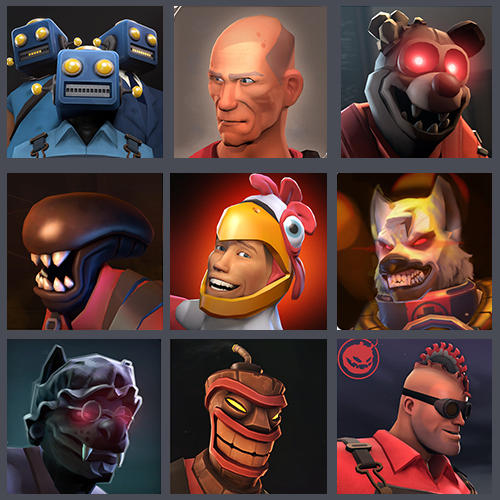 Retro's Little Workshop of Horrors!
Collection by
retro~
A retrospective collection of spooky items I've collaborated on for this year's Scream Fortress event, alongside some favorites from years past! ˙ ͜>˙

Engineer Essentials
Collection by
drew | tf2classic.com
This is just a little stuff for engineer that i've made. :D

Terrible Turret
Collection by
Cheshire Cat
"Try and get near that baby, your funeral" Well, i thought that sense every one else is doing Portal 2 stuff, why not me? its like a regular TF2 turret, but looks like a Portal 2 turret It has a little more HP than a regular TF2 turret It cant be zappe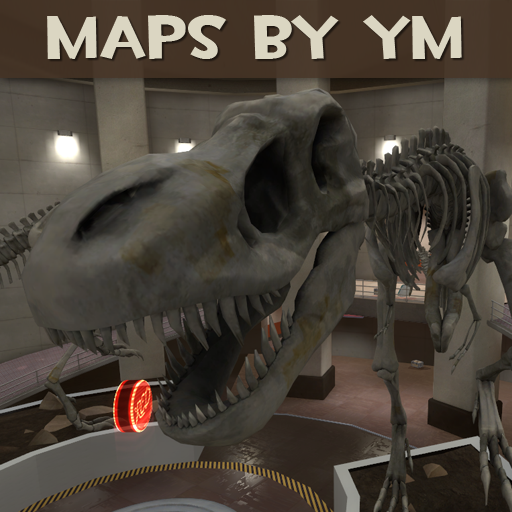 Maps by YM
Collection by
Tim 'YM' Johnson
All of the maps made by YM for TF2 that are available on the workshop! Not Included: pl_hoodoo, cp_manor_event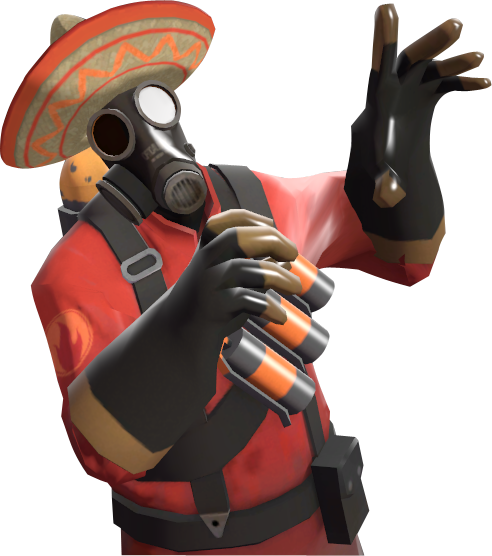 Mexican's Mexican Collection
Collection by
zachL
A collection by Mexican of things that are Mexican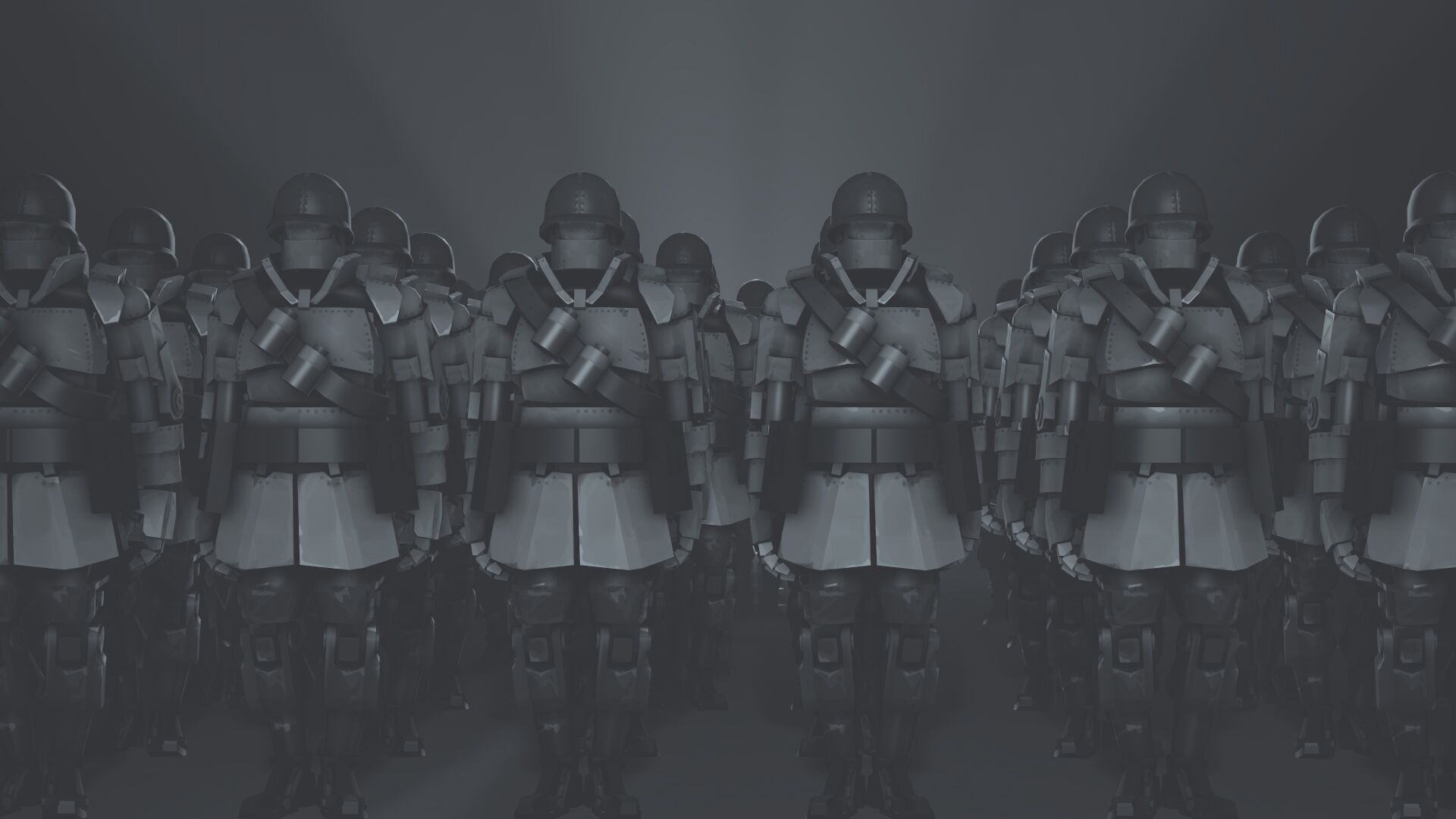 Iron Gauntlet Contest Eligible
Collection by
E-Arkham
All the Iron Gauntlet items that are eligible for the contest.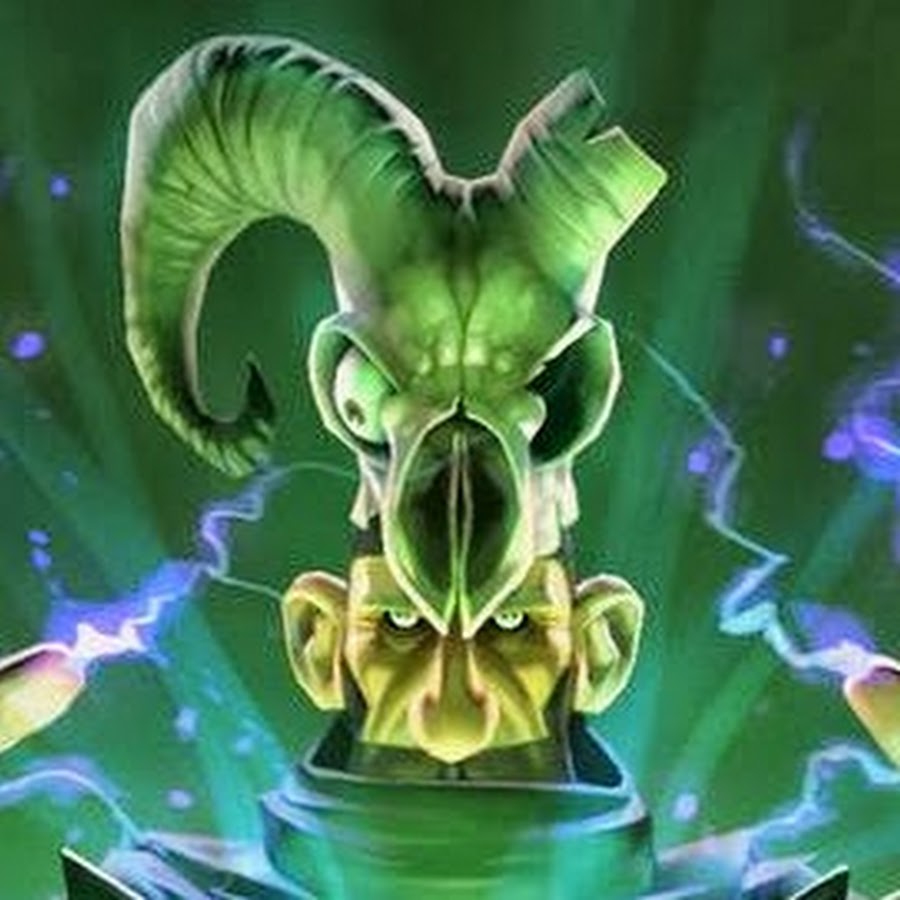 Haloween 2015 Submissions
Collection by
Colorado Mapper
A collection of the best Halloween 2015 Items, Show this collection to your friends so hopefully valve will see it in the workshop and add these items.

High Quality TF2 Maps
Collection by
Snowshoe
Some of the best TF2 maps I've played, with good gameplay, good visuals, and all around fun.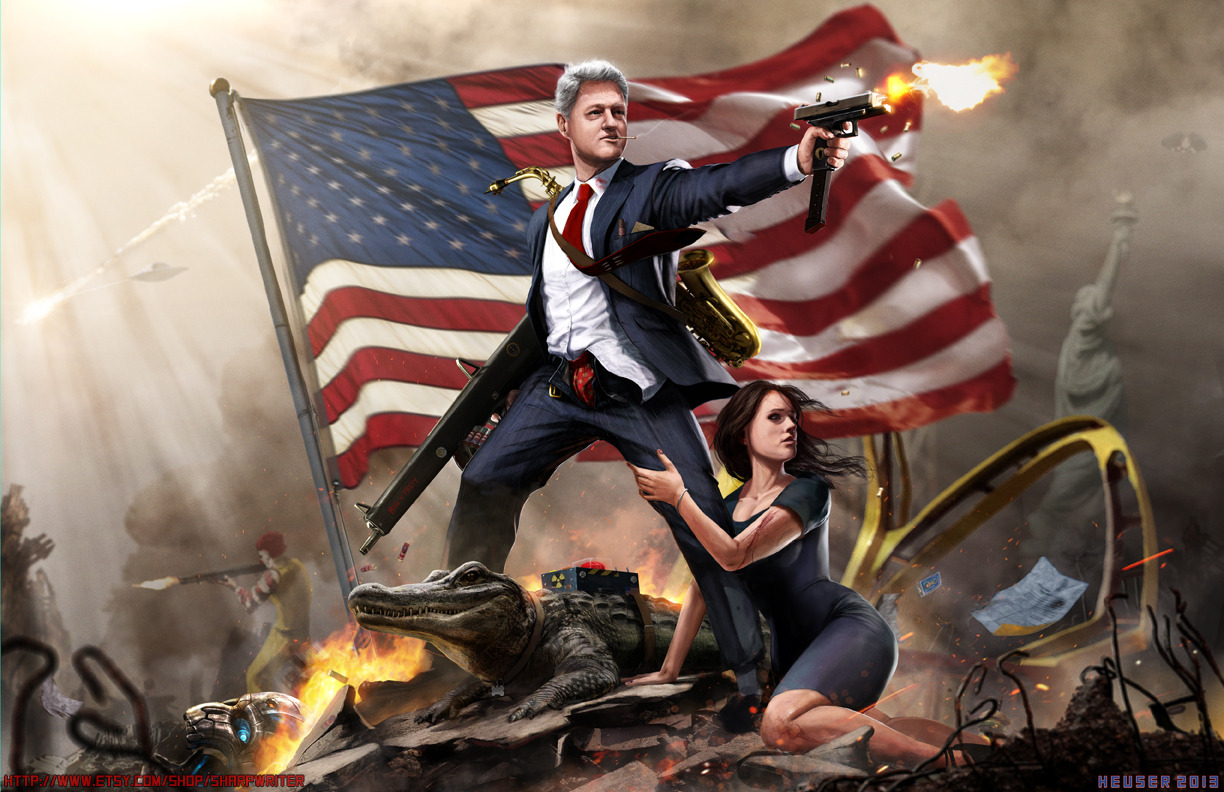 TF2 Skins Valve needs to add
Collection by
The Suspect
Some absolutely top tier skins I've found on the workshop, ones so amazing that I think they should be added to the game.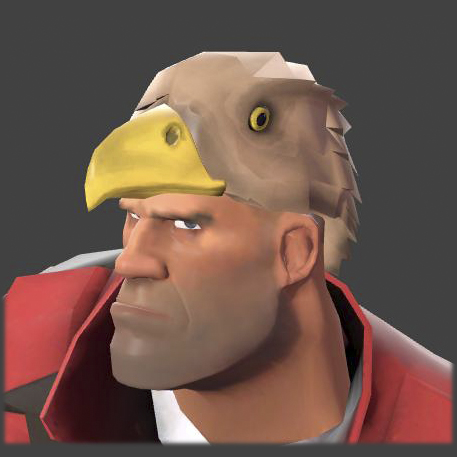 Eagle
Collection by
youngdrozd
Two subjects for the soldier in the form of an effigy of an eagle.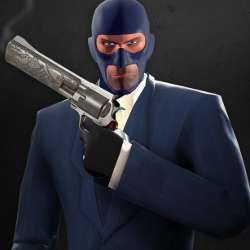 Preditor
Collection by
NoobExtrminator
its a full suit costume for the spy. it looks like the preditor from AVP letting you still go invisible and now with the added heat vision ever more fun to play as the spy pick up on enemy footsteps through one of the many visions that are changable. now u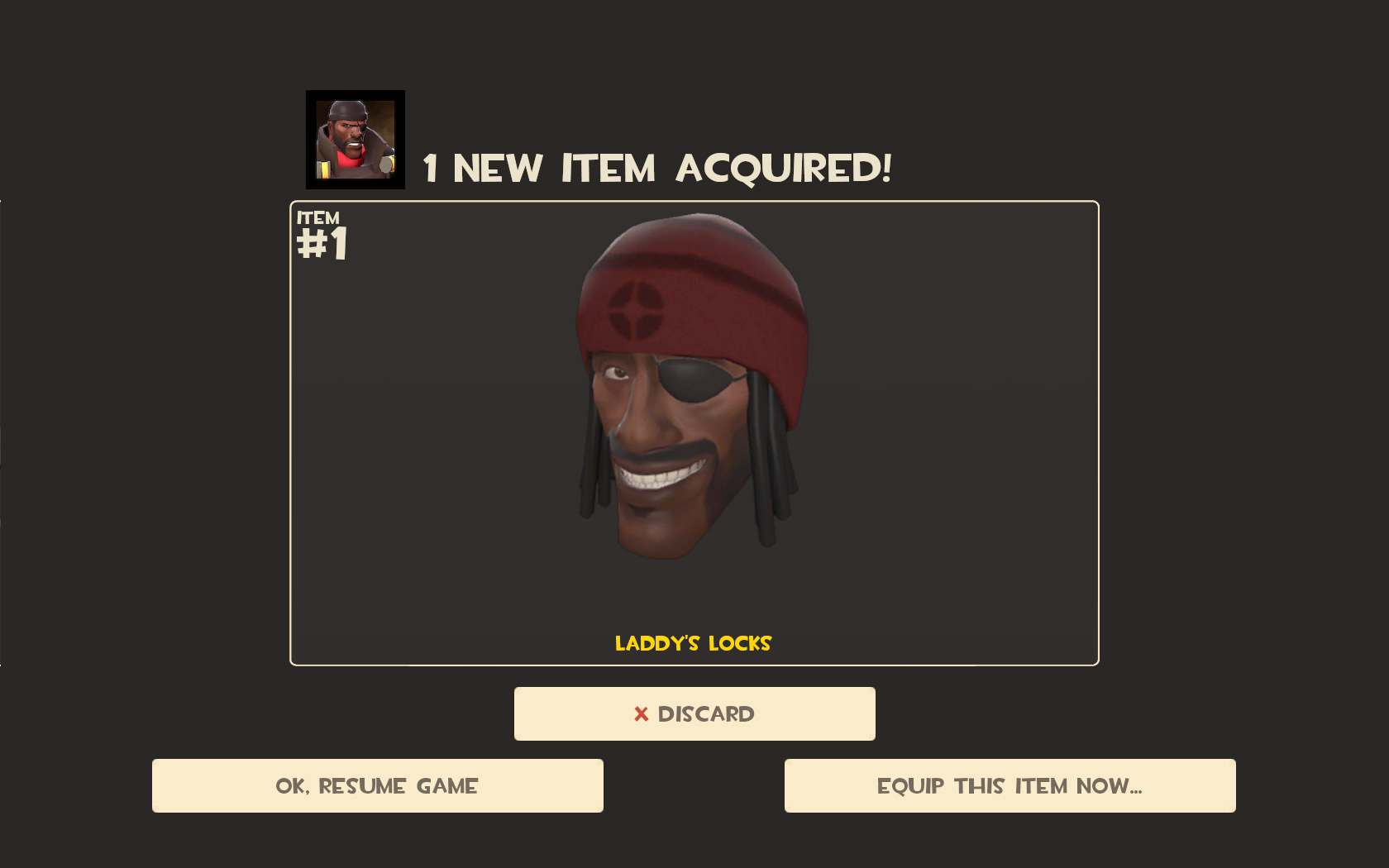 Jamaican Hat
Collection by
offline
It is a reggae cap it was designed to be a lot of fans of this song so why not be able to use it as a great game huh?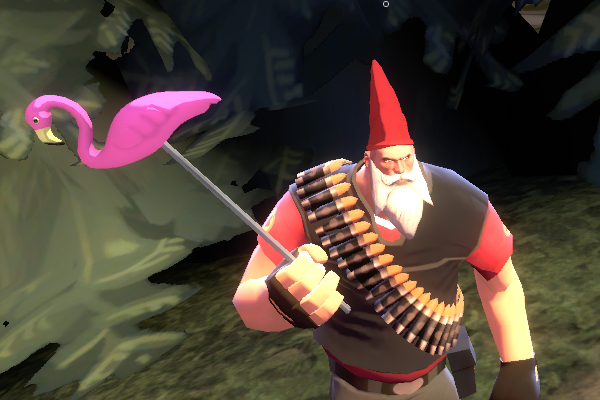 Garden Variety
Collection by
windex
With the Garden Variety Pack, no one can stop you from becoming a gnome. Your can now acheive your dream. Just remember not to move.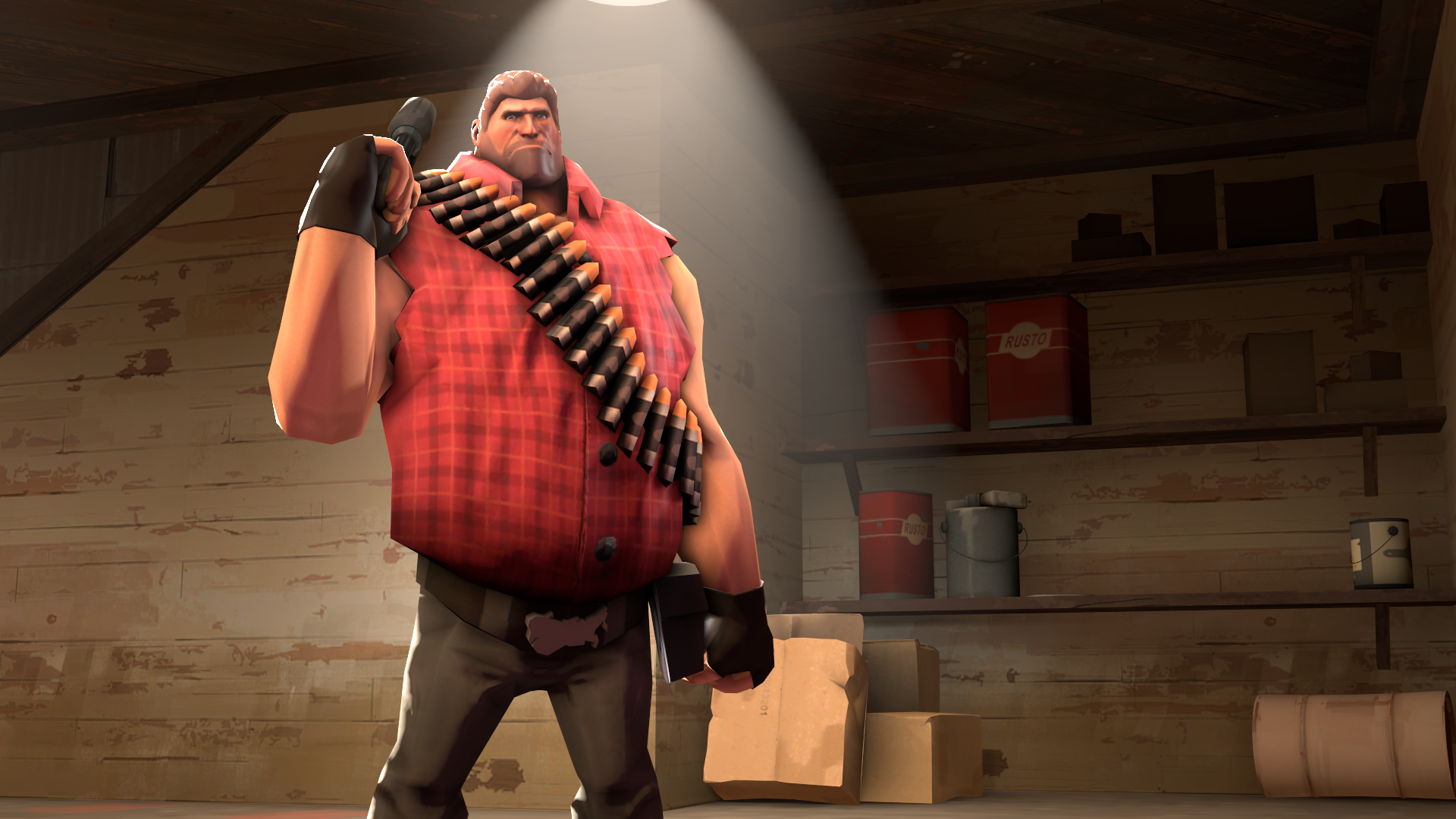 Conway Collection
Collection by
Dr. Aibaleet
A set inspired by Larson Conway of Tomb Raider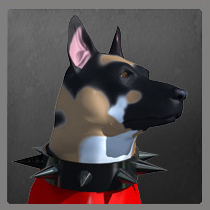 Idea For Use For The Guard Dog
Collection by
Ser JaGGsaW
Okay, so ill start out by saying i KNOW THIS IS NOT A PICTURE I MADE, IT BELONGS TO THE ORIGINAL CREATOR OF THE GUARD DOG CLASS, whose name i don't remember, anyways i decided to use he's picture of the guard dog, and i hope he can forgive me/excuse me for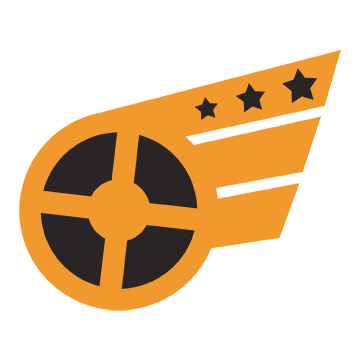 Competitive Maps
Collection by
[fwdcp] tscChamp
Custom maps that have been used in competitive formats.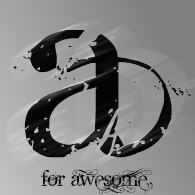 FAVORITE TF2 STUFFS
Collection by
are you ready for not freddy
Things I think just look really cool!