Showing 91-120 of 10,132 entries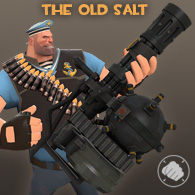 The Old Salt
Collection by
maniac™
Hardened seaman's heavy set.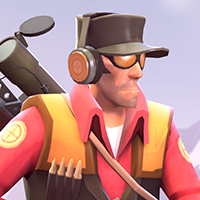 Tactical!
Collection by
MultiTrip🎀
Real Australian operations.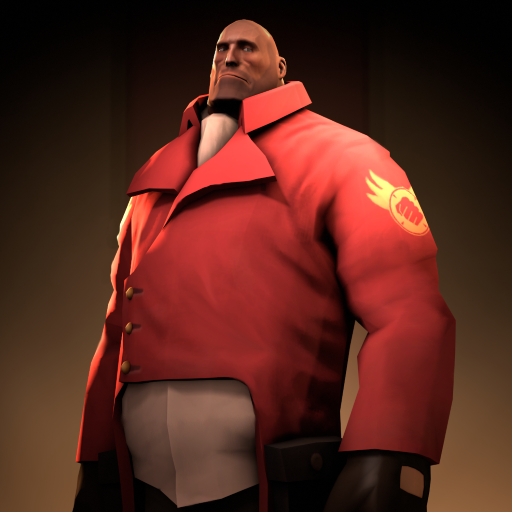 The Civil Killer
Collection by
boomsta
yeah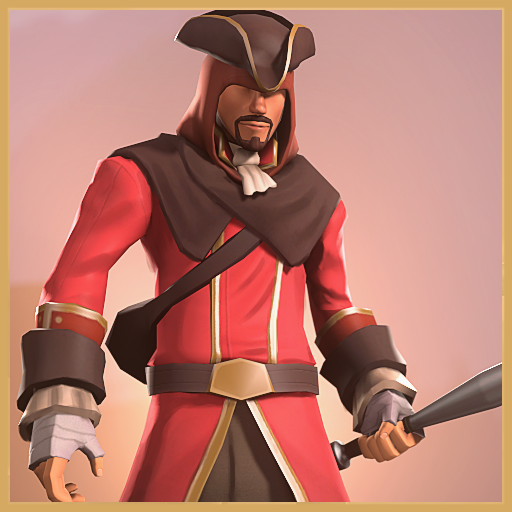 Anonymous Attire
Collection by
Merczy(Gone 'Til Sept. 7th!)
A not so inconspicous outfit for Scout.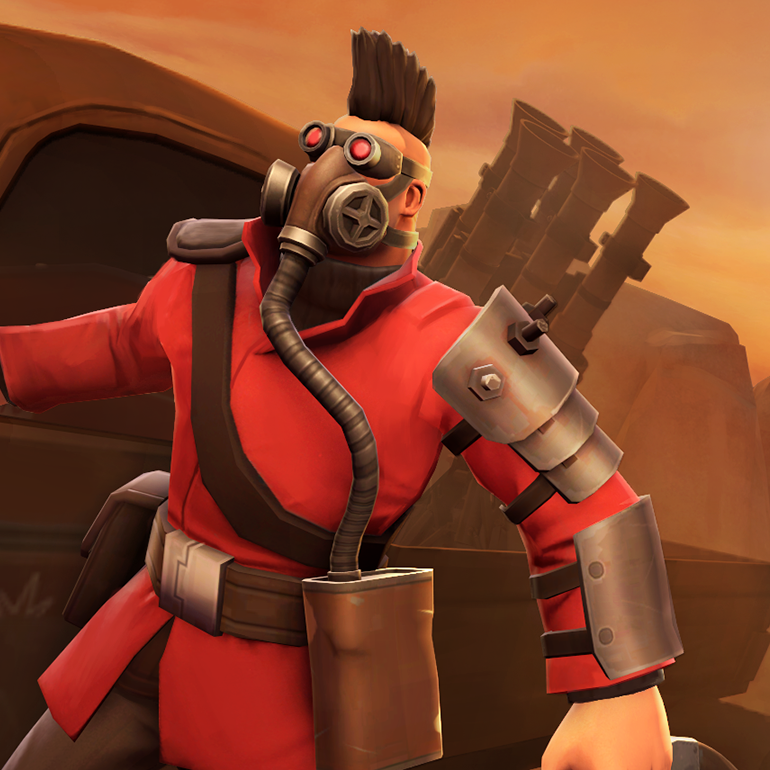 Road Raider
Collection by
Sky
Apunkalypse Now.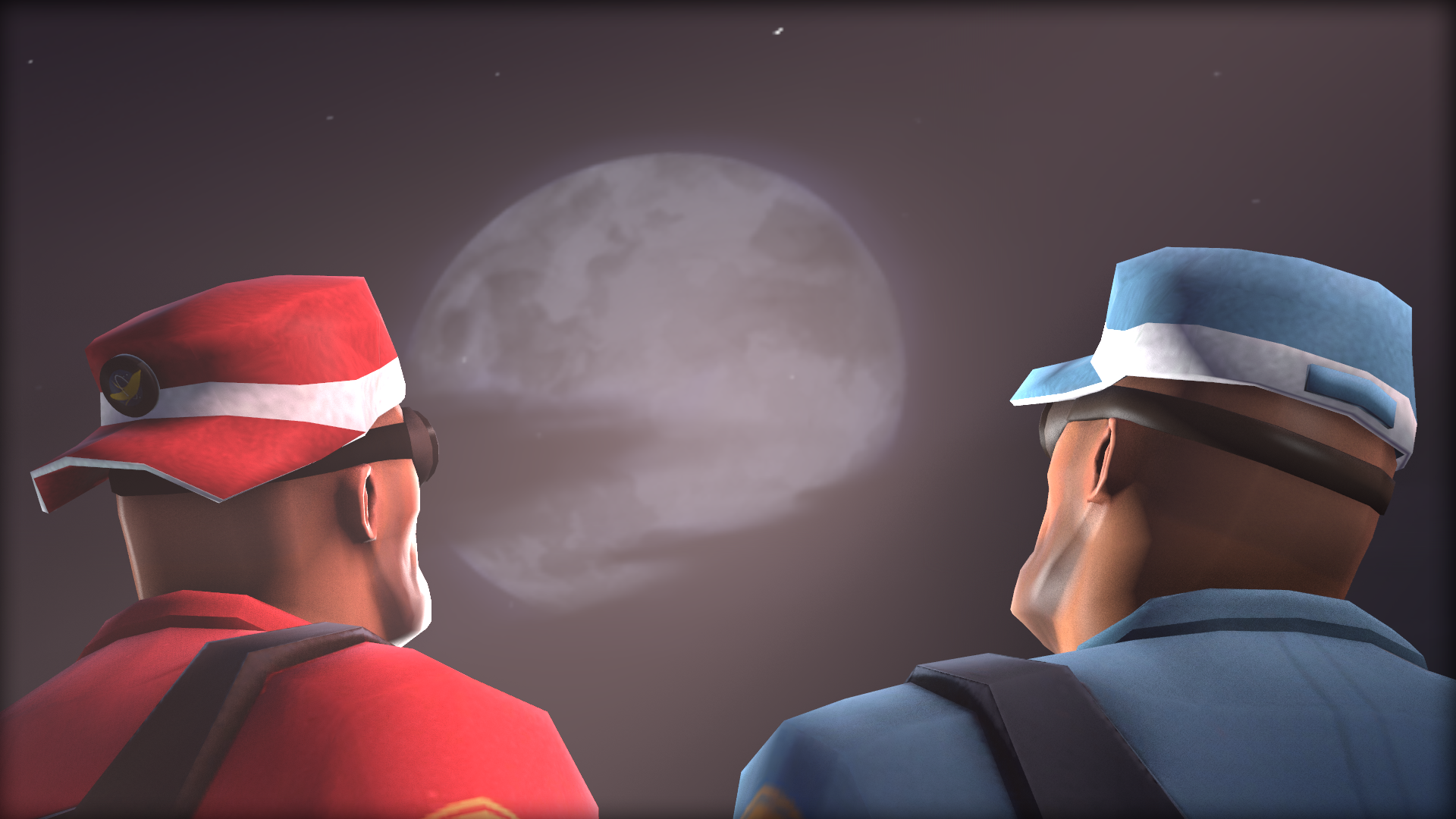 Spacetraveler's Spacecap
Collection by
Milk O'War
Spacetraveler's Spacecap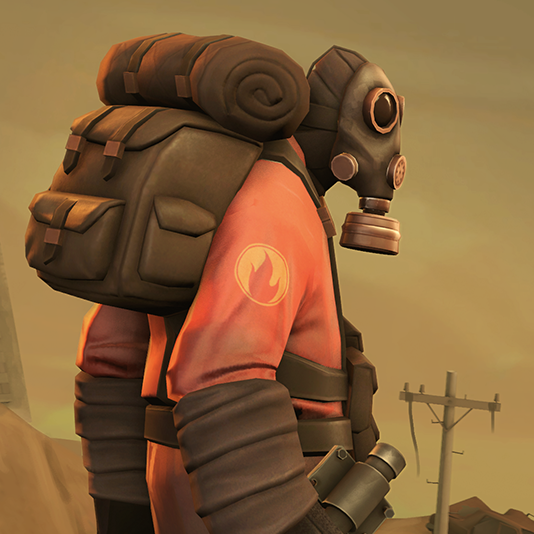 Badlands Wanderer
Collection by
Sky
Set 1 of the "New Tuefort Wasteland" Collection. Textures By Psyke Models By Sky/Donhonk Concepts by Square/Sky Promos By Sky/Donhonk Mods available for cosmetics at each of their pages.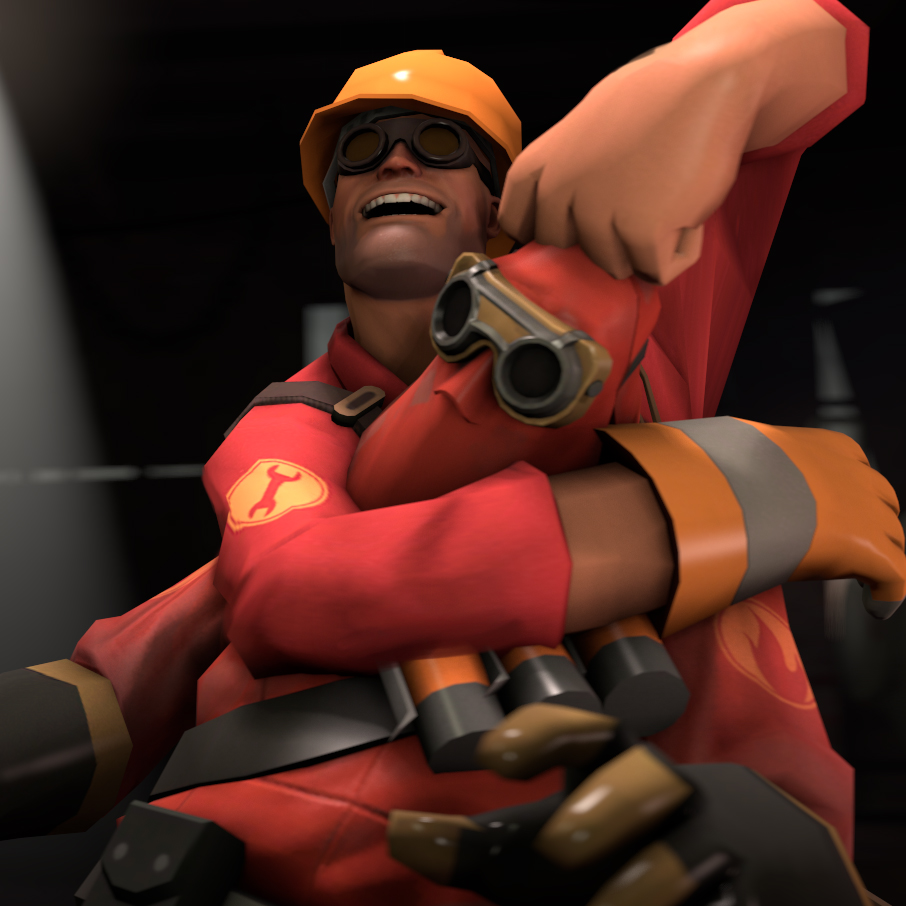 Dell's Best Friend
Collection by
Svdl
Tools aren't only for the tool man.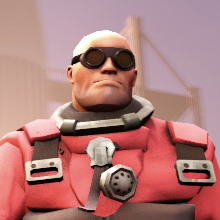 Exosphere Engineer
Collection by
Svdl
High above and beyond.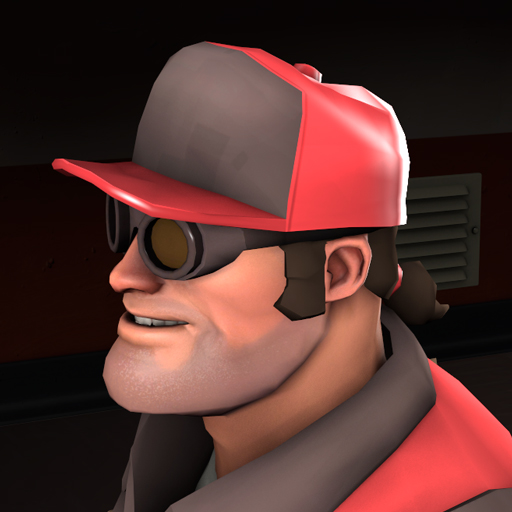 Conagher Innovations
Collection by
Constructor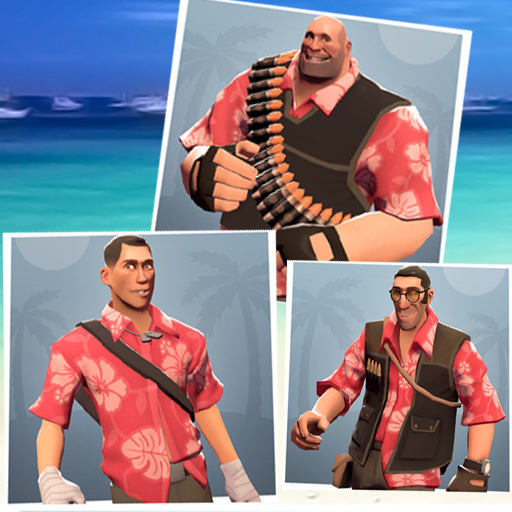 Hawaiian Summer
Collection by
Sparkwire
Perfect set of Hawaiian shirts for your favorite mercs summer holiday's!

Dino Fortress 2
Collection by
Noahbake5
Dinosaur stuff Value NEEDS to add ingame, so please GabeN!

The Mitigator
Collection by
BANG!
"Been fighting em blue eyed metal cyclops, ya'll need some more explosives to fight these souless creatures! medival sword ain't gonna cut it lad."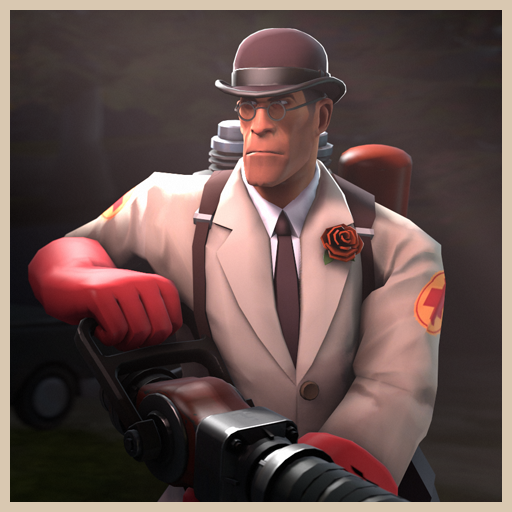 Mortician's Accessories
Collection by
DeRosaJ
Funerary things!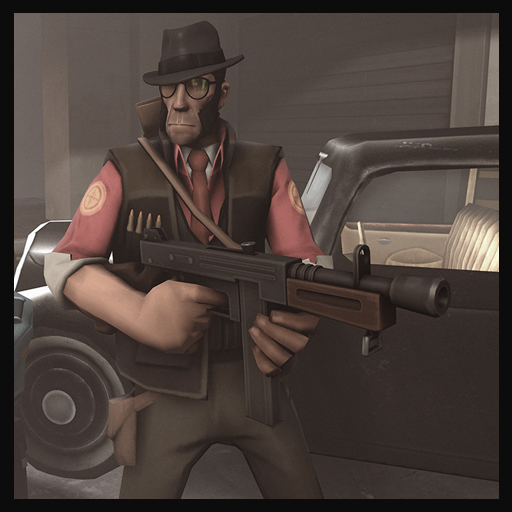 Mafia's Marksmann
Collection by
Corvalho
A mafia themed set of items for the sniper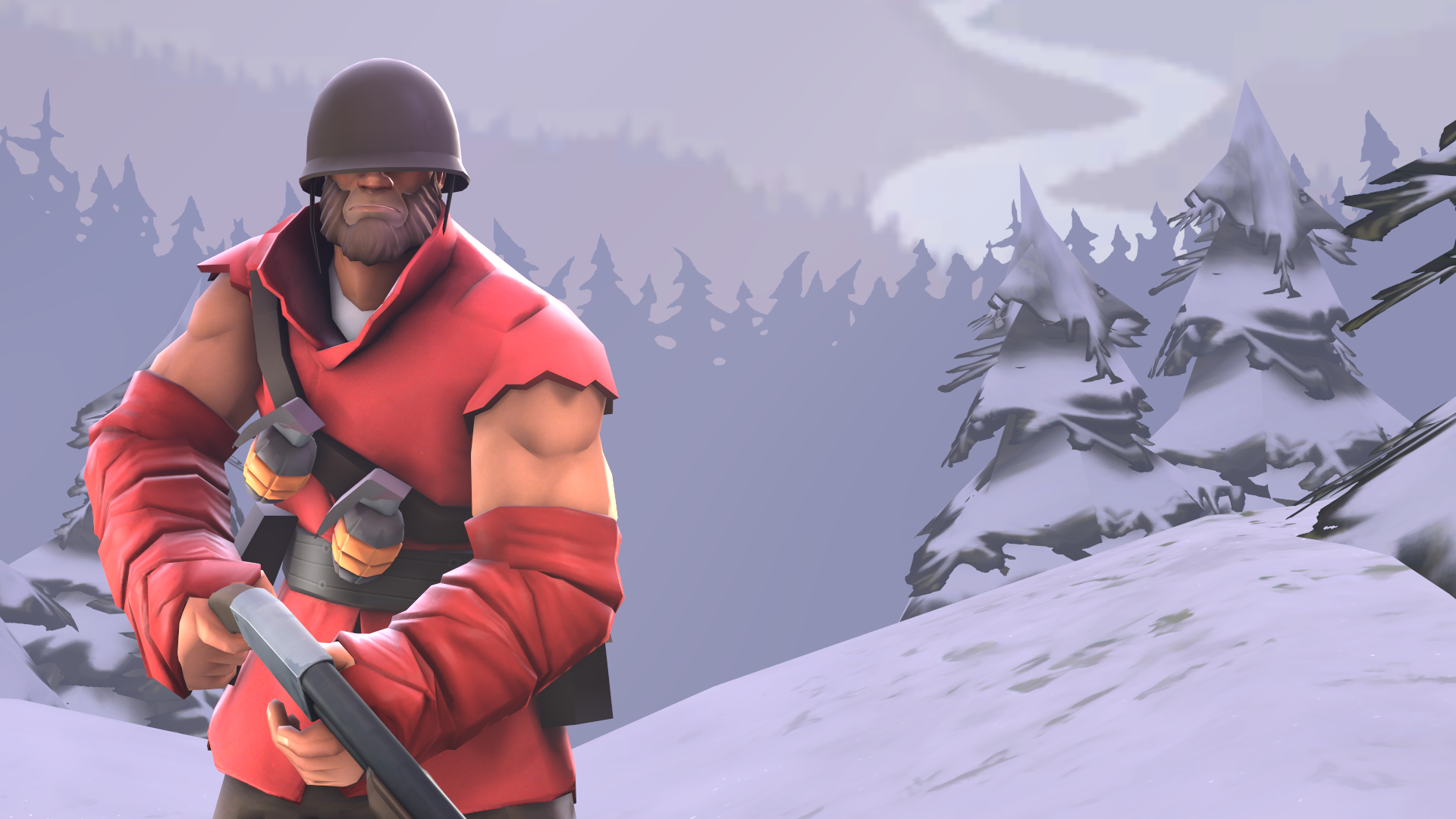 Survivalist
Collection by
GetGrenade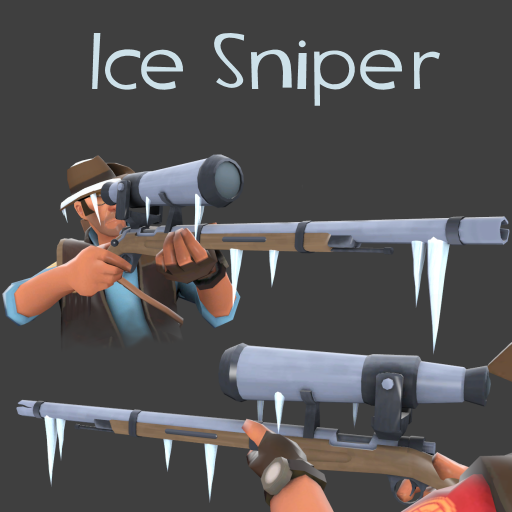 Ice Sniper
Collection by
Joey90
You've been standing around so long icicles have formed on your hat, and all over your new rifle.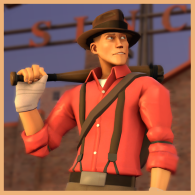 The Rum Runner
Collection by
bad boss
It's important to look your best when you're running booze across the border, dodging cops, dodging bullets shot at you by cops, and dodging the friends of the cops you just shot. Don't let anybody tell you otherwise. A couple of gangster-themed items ...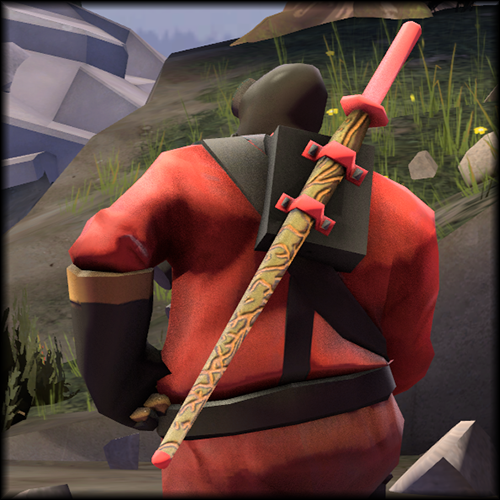 The Pyro Kendo Set [WIP]
Collection by
Deinol
The Pyro Kendo Set [WIP]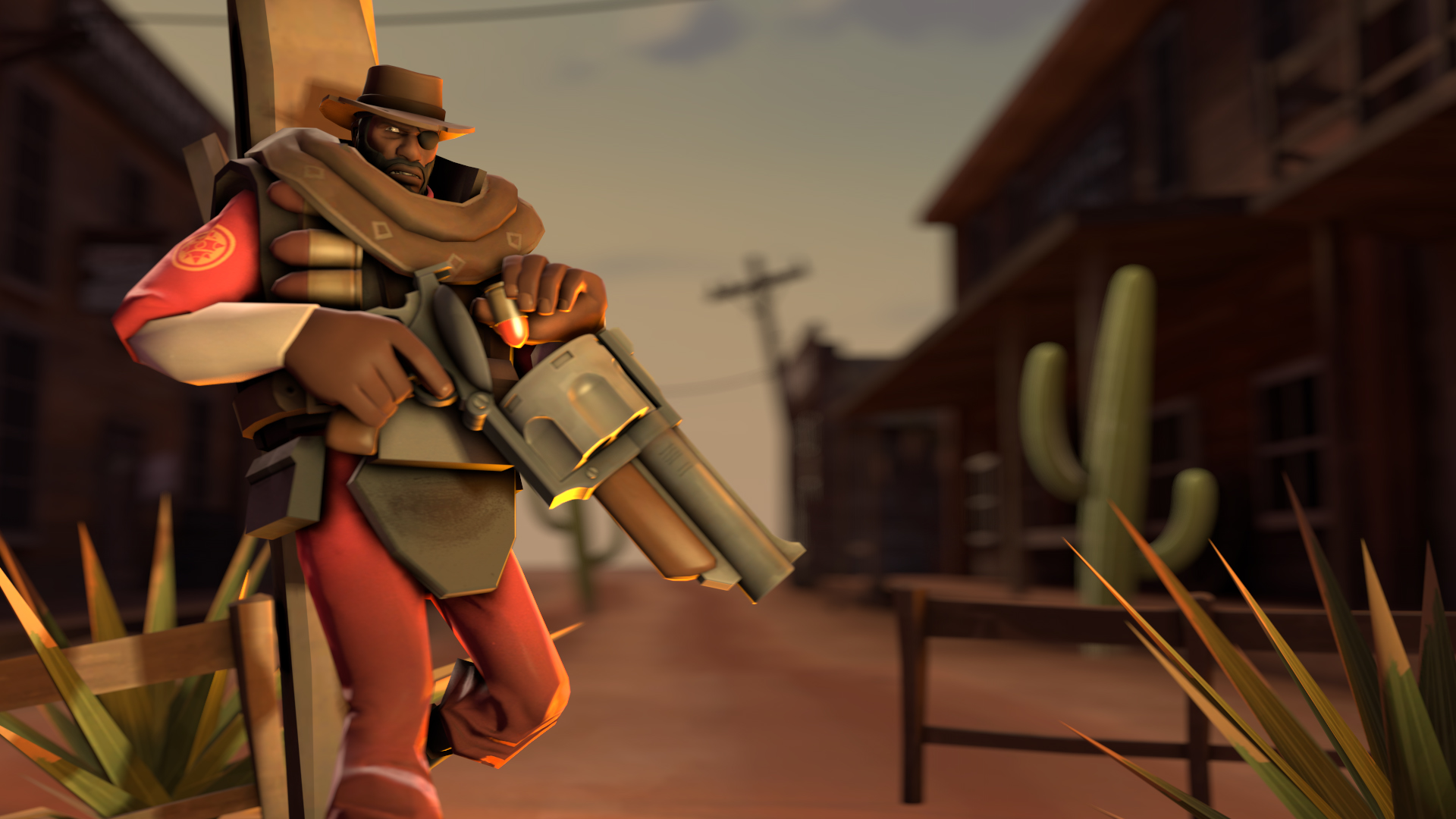 The Badlands Stranger
Collection by
FiveEyes
"A bounty hunter with a big-ass exploding revolver, the wild west just got wilder..." - Bounty Hunter's Brim - High Plains Bristles - Dustcatcher - Fully Leaded - Drunkard's Wrath Models: FiveEyes Texture/other: Gadget JPRAS: Rigging (Weste...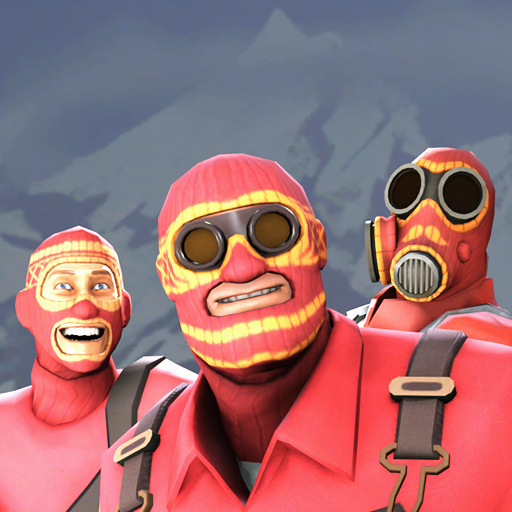 Frosty Face Warmer Styles
Collection by
Evil_Knevil
- All class! - Paintable! - Flexes! - Different pattern for each class! - Lod 0, 1 & 2 - Model by Evil_Knevil - Texture by Texman - Flexes by Jpras - Concept by Serious_Greg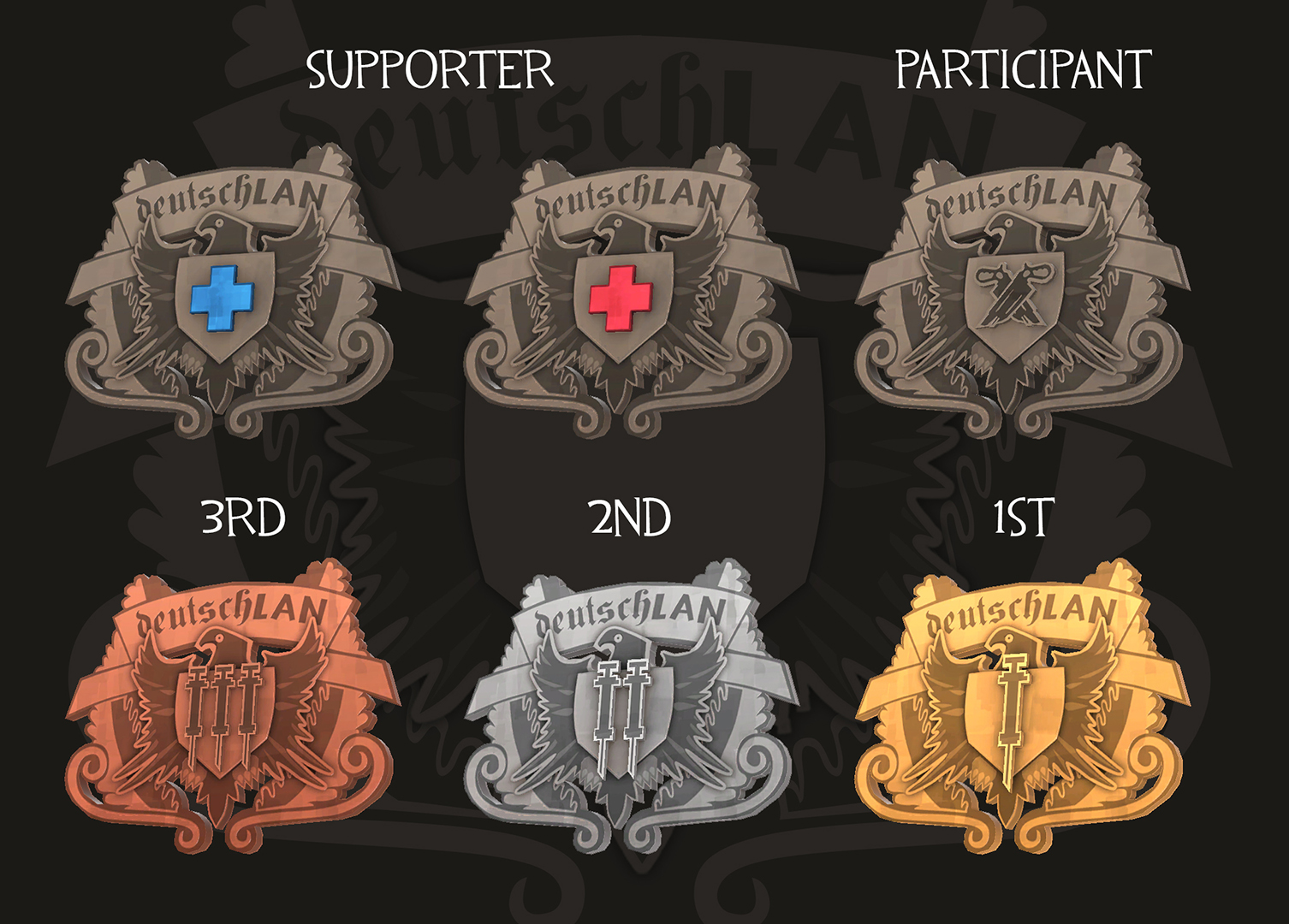 DeutschLAN 2015 Medals
Collection by
Py-Bun
DeutschLAN 2015 Medals Created by Ygg and Py-Bun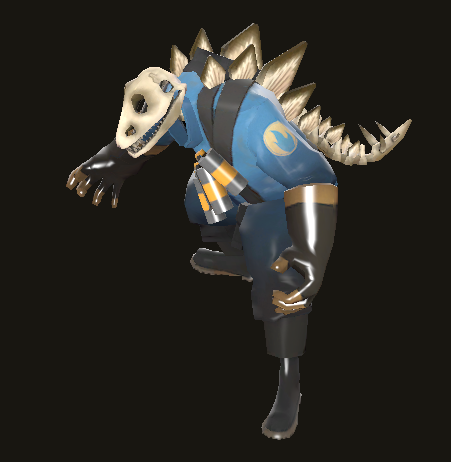 The Pyrosaurus
Collection by
Gigazelle
A prehistoric Pyro set.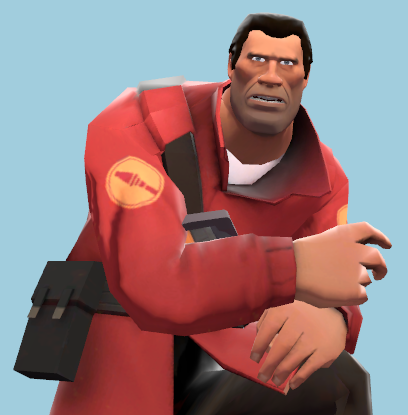 The T-9001
Collection by
Colteh
Because I can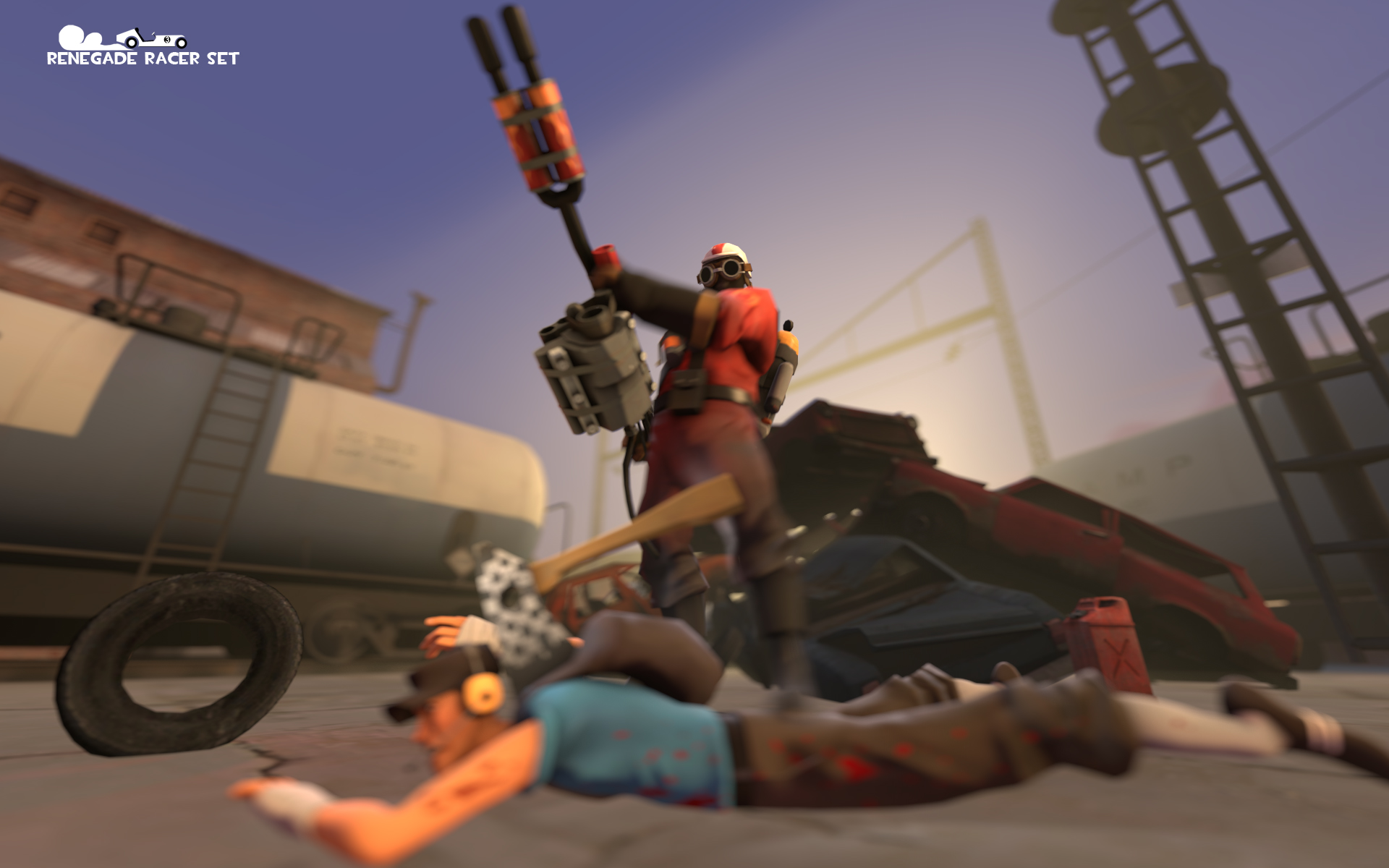 The Renegade Racer Set
Collection by
DonutBear
A set of 4 items based around racing and the theme of the pyro as a derranged racer. set is a redux of my previous set woth the same name. If you like it be sure to rate the collection and items up!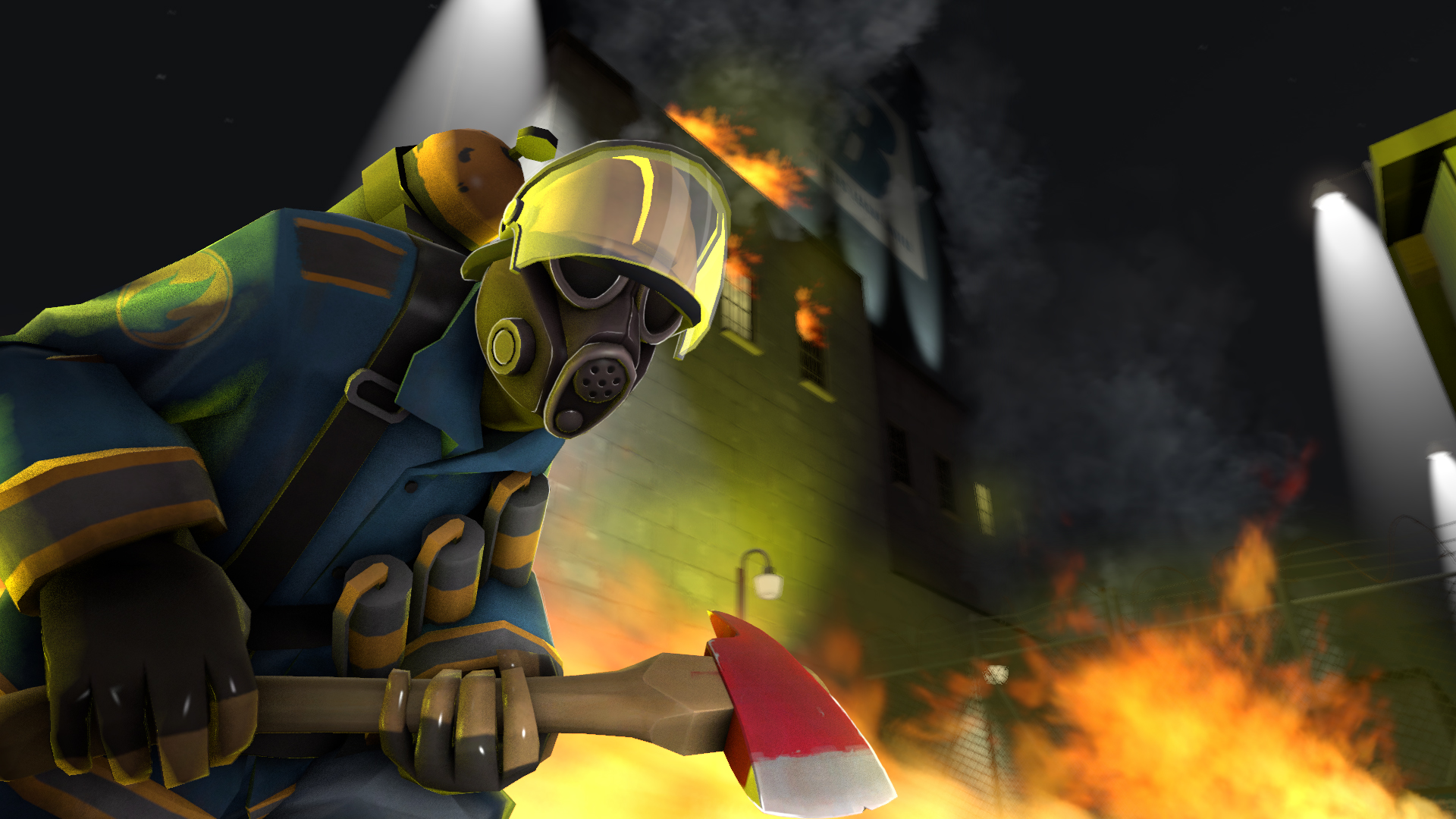 Fight Fire With Fire
Collection by
Vap
FIRE!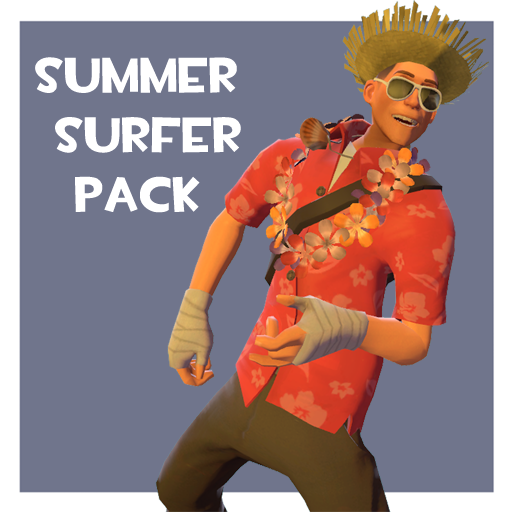 The Summer Surfer Pack
Collection by
SgtR007
Hat: Beachcomber Misc (Neck): Life of Lei-sure Misc (Shirt): Lil' Kahuna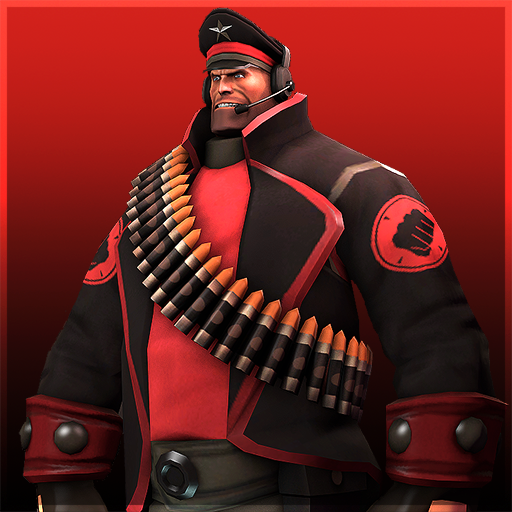 Marxist Mercenary
Collection by
Colteh
nice items

The TF2Maps.net Map Collection
Collection by
sevin
The official TF2Maps.net workshop map collection. This collection includes all maps submitted to the workshop by TF2Maps.net members with their own thread on TF2Maps.net. http://tf2maps.net/ arena_aerial - http://forums.tf2maps.net/showthread.php?t=...

O Captain, my Captain
Collection by
Uncle Grumpskin
A sailor set for Soldier!