Showing 31-60 of 9,947 entries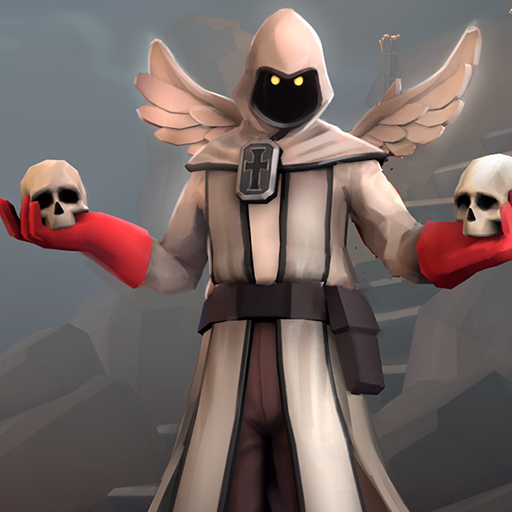 Templar's Spirit
Collection by
She Said Destroy
Spirit of Templar halloween costume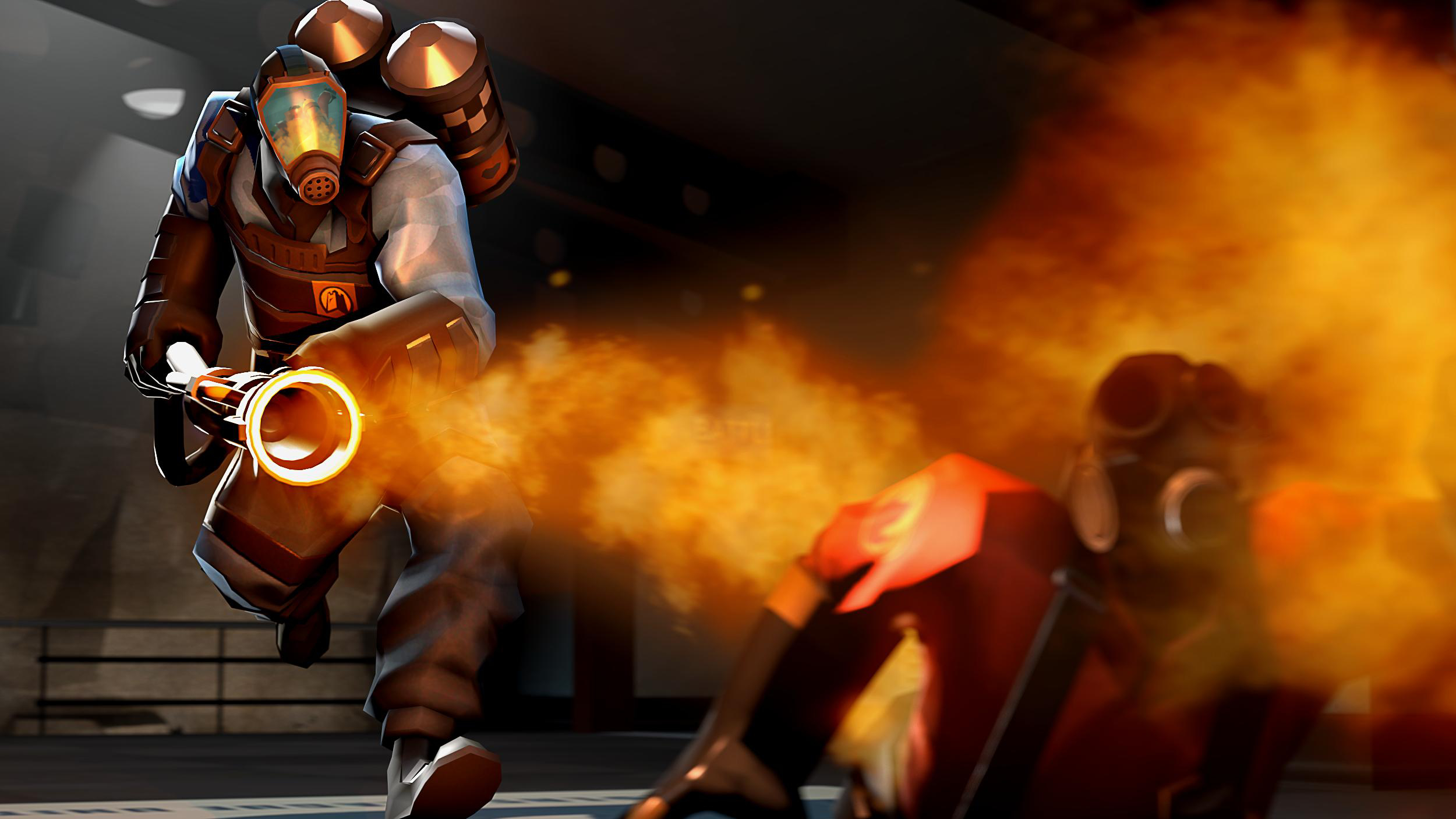 The Classic Arsonist
Collection by
CoreVixen
A TFC inspired pyro set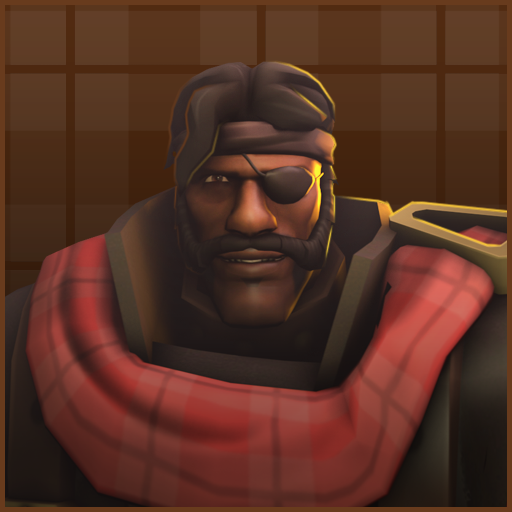 Rex Lusca
Collection by
Ertz™
selfexplanatory :)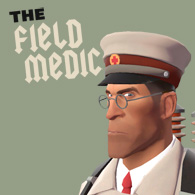 The Field Medic
Collection by
Orko
Who is the Mann that heals his comrades, shoots enemies with syringes, saw bones in the battlefields? Wer ist der Mann der alles kann? He is... the Field Medic!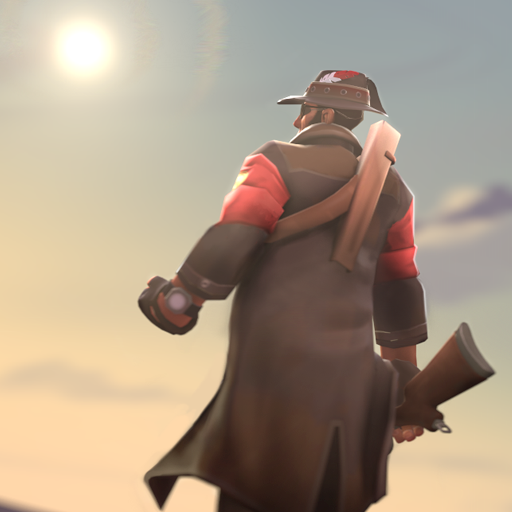 Scatterbrain Mundy
Collection by
Ertz™
.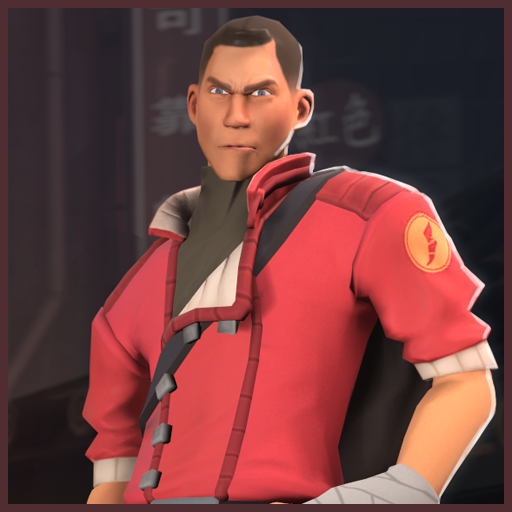 Neo Teufort Collection - Series 1
Collection by
Hawf
A collection of items to fit a "Retro Cyberpunk Theme" rarely explored in TF2!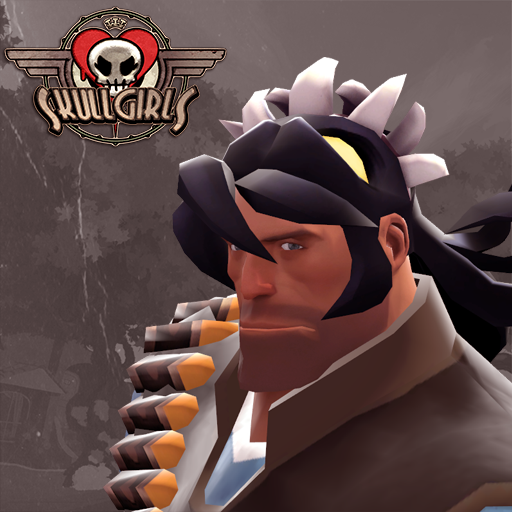 Skullgirls Promo Items
Collection by
Ravidrath
Lab Zero needs your help! Valve has given us the opportunity to release Skullgirls Team Fortress 2 items as pre-order bonuses... but only if you show your support and vote for them! Any and all items selected will become Genuine-quality pre-order ...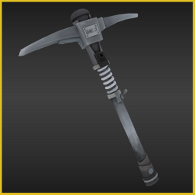 Robotic tool pack!
Collection by
Rotzlöffel
Seems like that Gray has sold all his Copy&Past-Hats and is creating now a bunch of robotic weapons. Stay tuned for more ...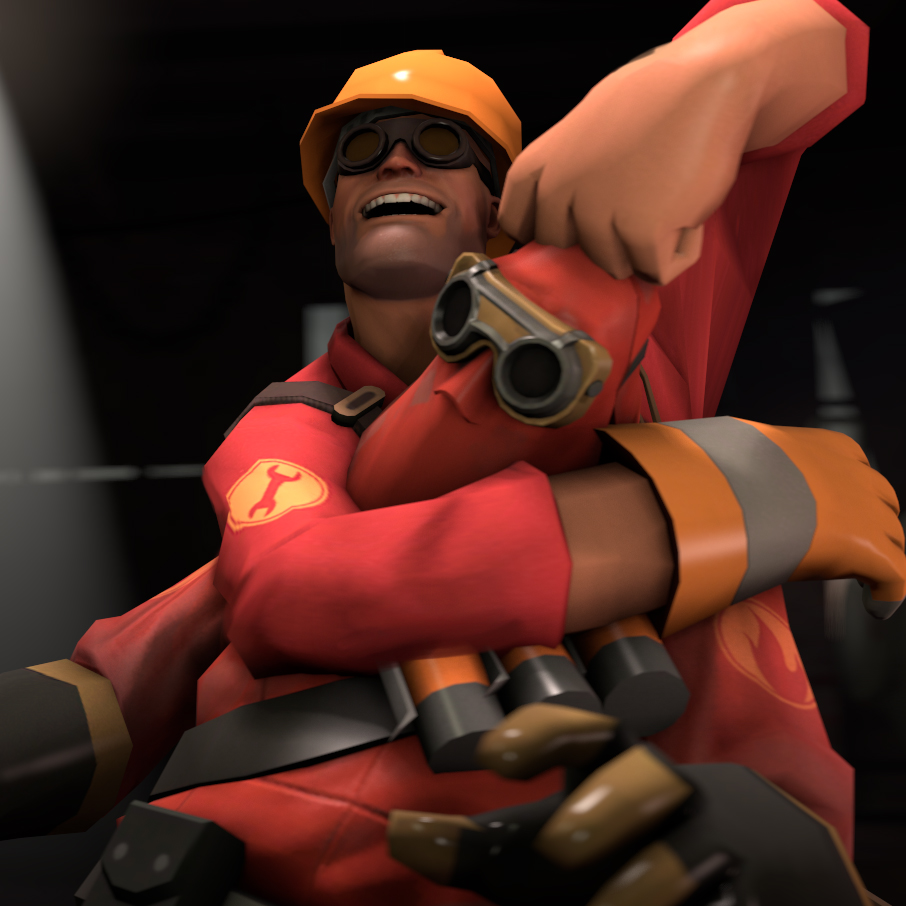 Dell's Best Friend
Collection by
Svdl
Tools aren't only for the tool man.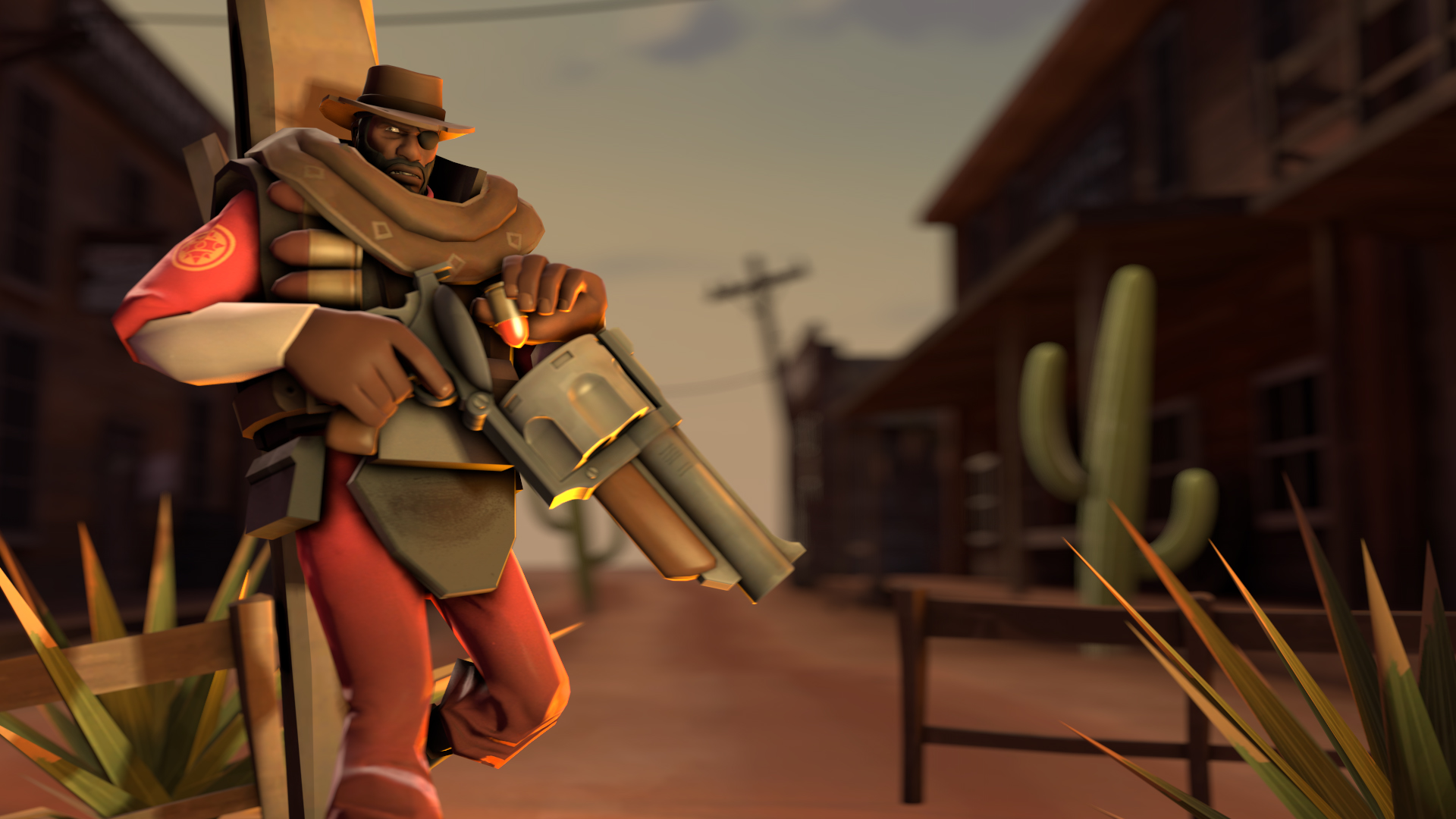 The Badlands Stranger
Collection by
FiveEyes
"A bounty hunter with a big-ass exploding revolver, the wild west just got wilder..." - Bounty Hunter's Brim - High Plains Bristles - Dustcatcher - Fully Leaded - Drunkard's Wrath Models: FiveEyes Texture/other: Gadget JPRAS: Rigging (Weste...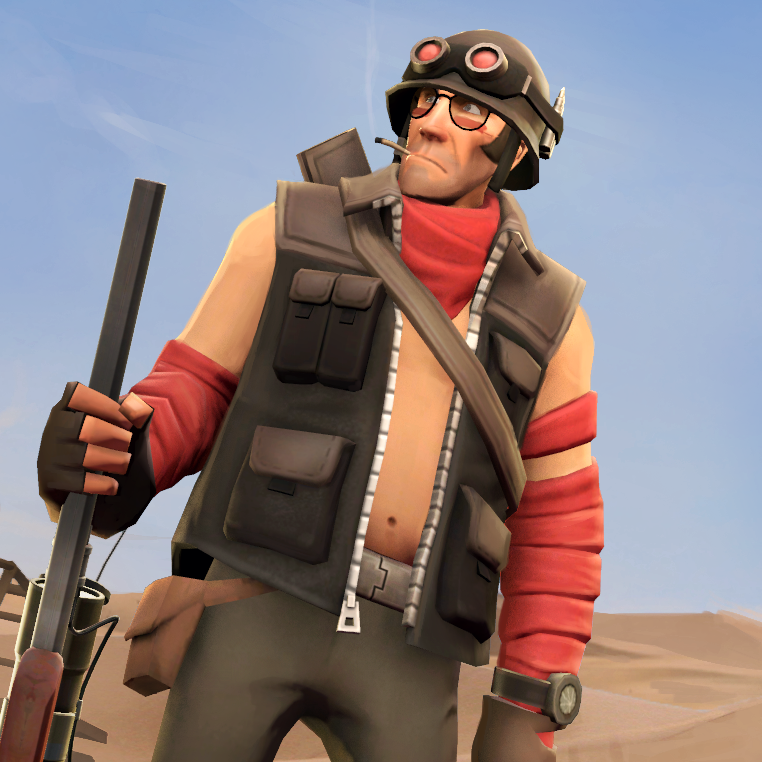 Van Guy
Collection by
Sky
Y'know how it is.... you hear the worlds going to end, you get blind drunk, next thing you remember is waking up in the middle of a desert without your shirt or most of your campervan.... Note: Cosmetics not inspired by Mad Max: Fury Road, car on the o...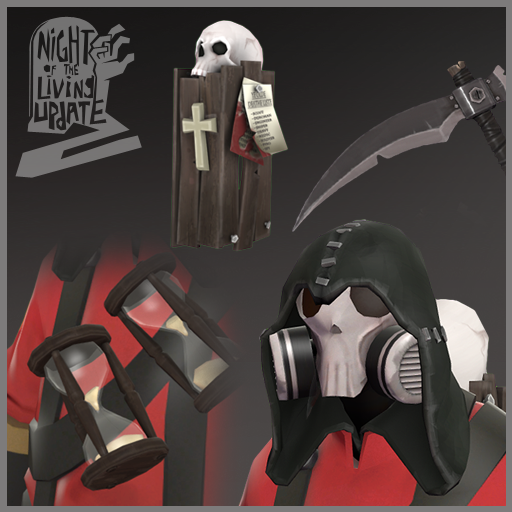 The Scorching Spook
Collection by
Sexy Robot
A collection of the halloween based item set for Pyro, "The Scorching Spook".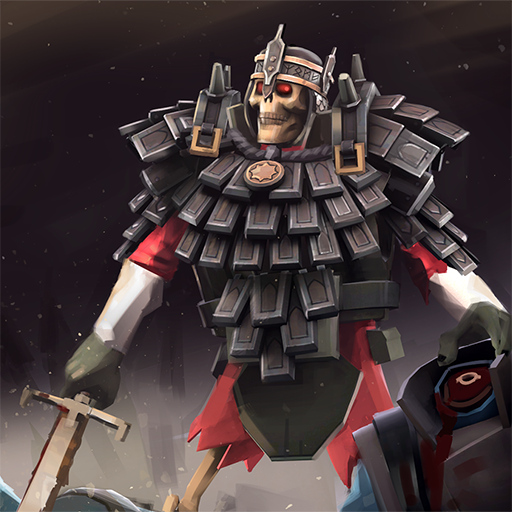 Forgotten King
Collection by
She Said Destroy
True owner of Eyelander came to claim it back.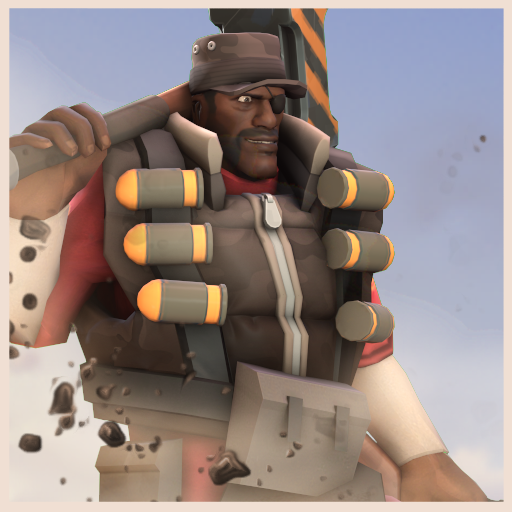 Destruction Worker
Collection by
Bapaul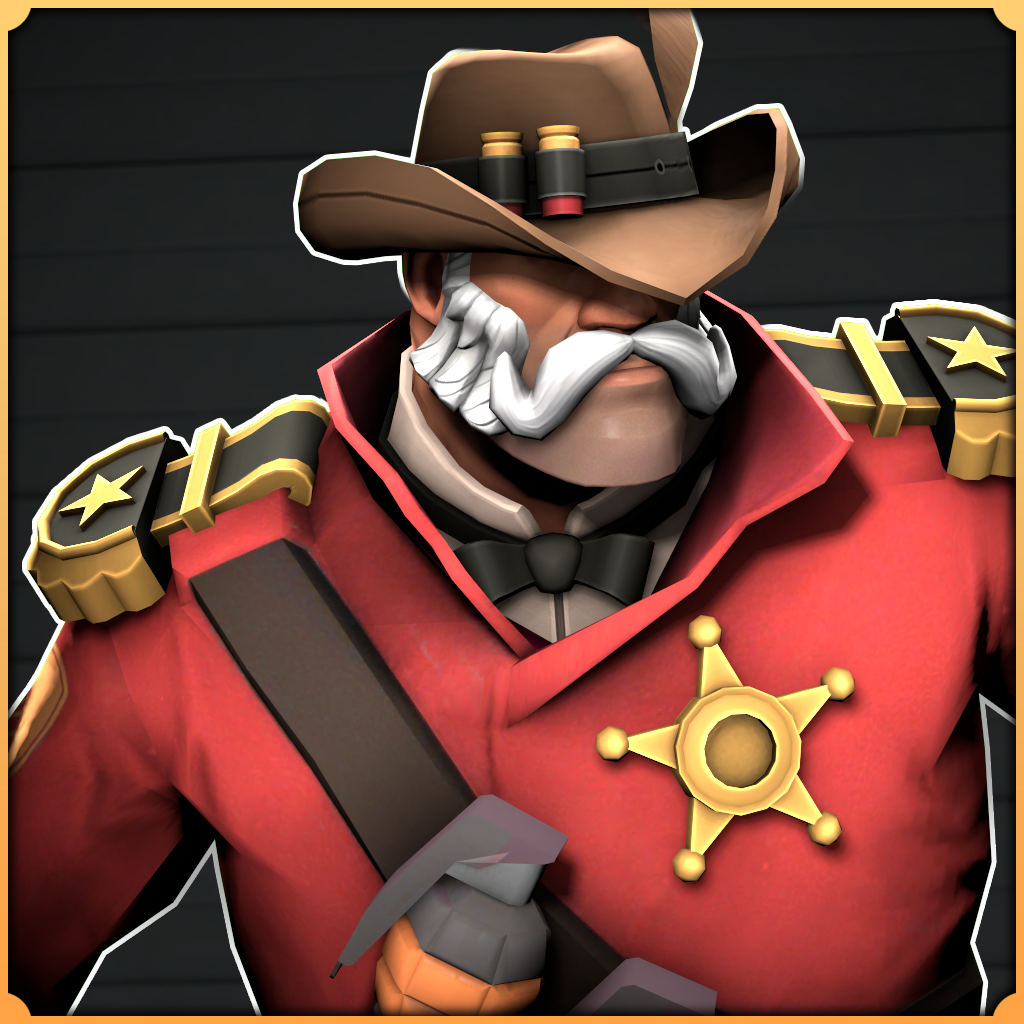 The Fugitive Hunter
Collection by
Tuna Melt
U.S Marshal Mister Jane Doe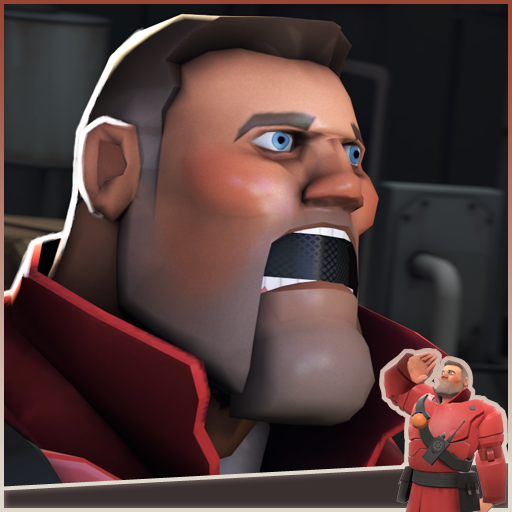 A Child's Plaything
Collection by
boomsta
You. Are. A. TOY!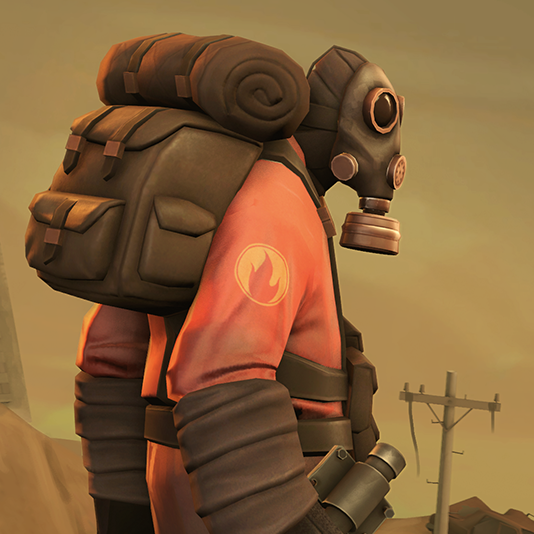 Badlands Wanderer
Collection by
Sky
Set 1 of the "New Tuefort Wasteland" Collection. Textures By Psyke Models By Sky/Donhonk Concepts by Square/Sky Promos By Sky/Donhonk Mods available for cosmetics at each of their pages.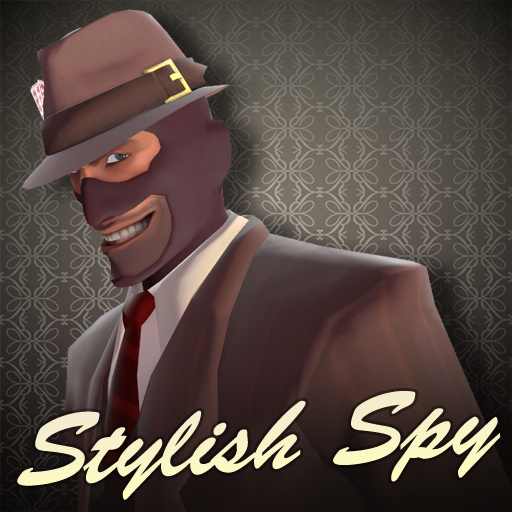 The Stylish Spy
Collection by
Ayes Dyef
The Stylish Spy. A subtle gambling themed set, featuring a stylish open coat, a tipped down rigid Fedora with card belt, a hidden sleeve card/knife combination & a poker chip/roulette table watch.

The Psychotic Steelworker
Collection by
CoreVixen
A 6 piece construction themed set for pyro.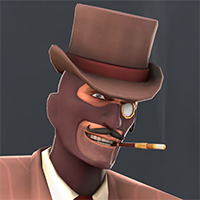 The Antagonist
Collection by
JPRAS
The classic gentleman villian set for Spy. Includes 4 items: The Deadly Rose (Revolver) Lord Stabington's Cane (Knife) Spydely Wiplash (Hat) Antagonist's Attire (Misc)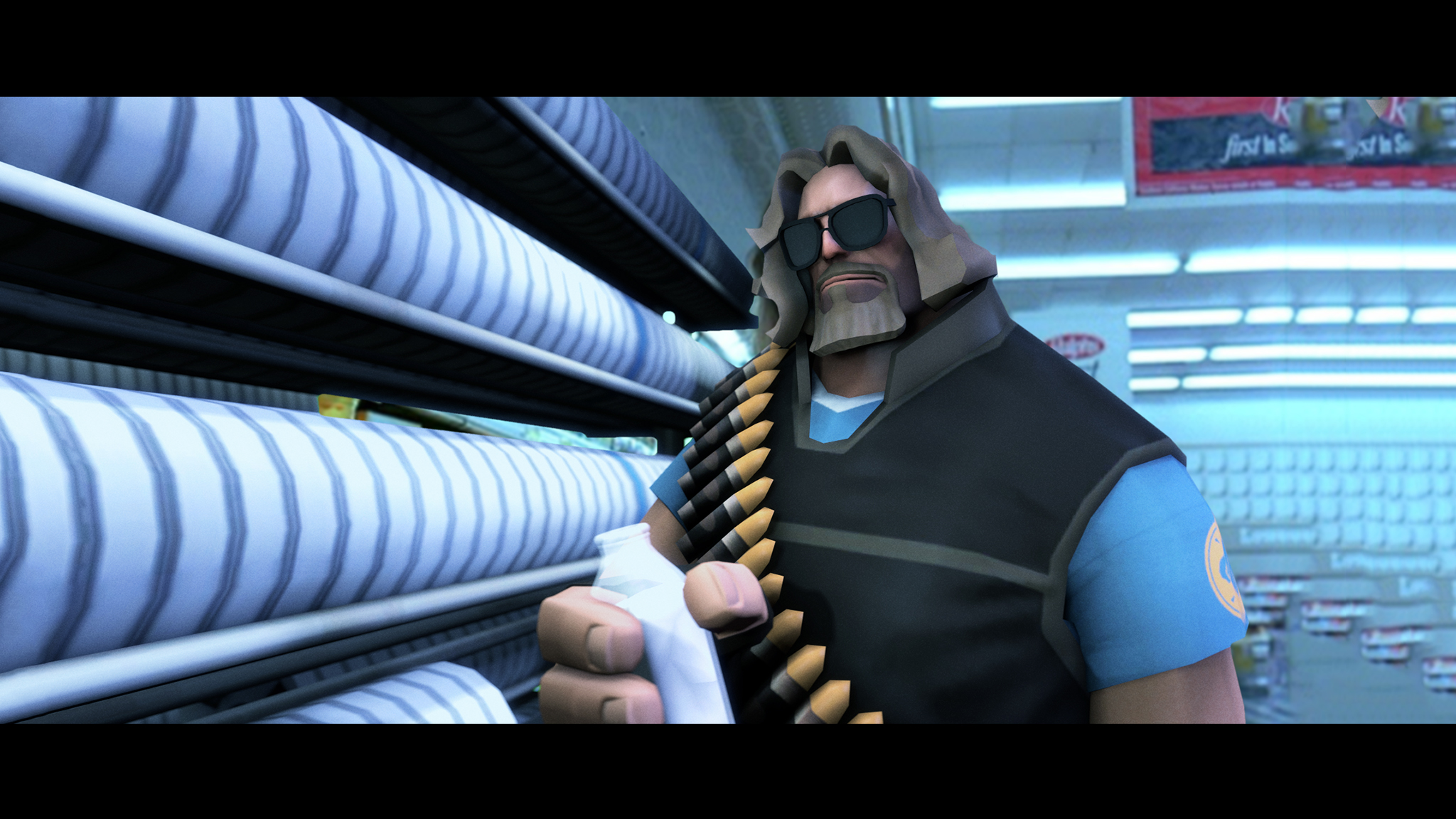 The Dude
Collection by
donhonk
This item set really ties the room together. Thanks for the votes, please share if you want these items! :)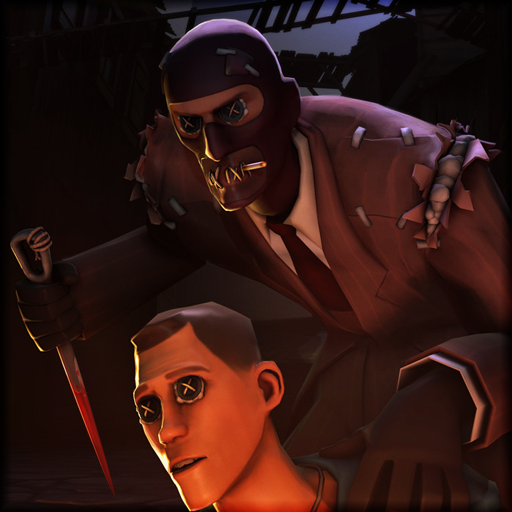 The Stuffed Saboteur
Collection by
:void / Retro~
Snitches get stitches... A literal last-minute Halloween set for the Spy, designed and developed by Void and Sparkwire. Special thanks to Trey for the facial flexes, and BANG! for the Source Filmmaker poster. Sweet dreams.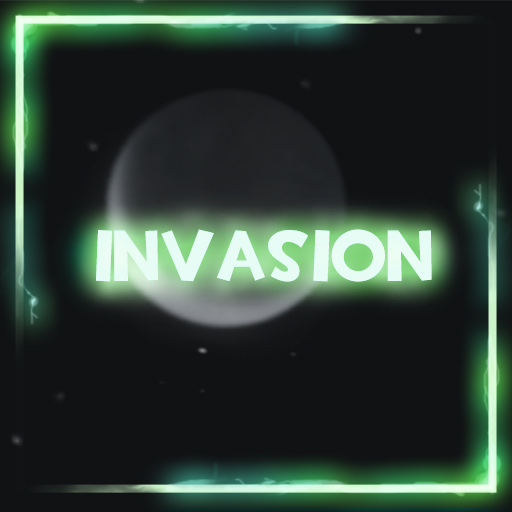 Invasion
Collection by
Gadget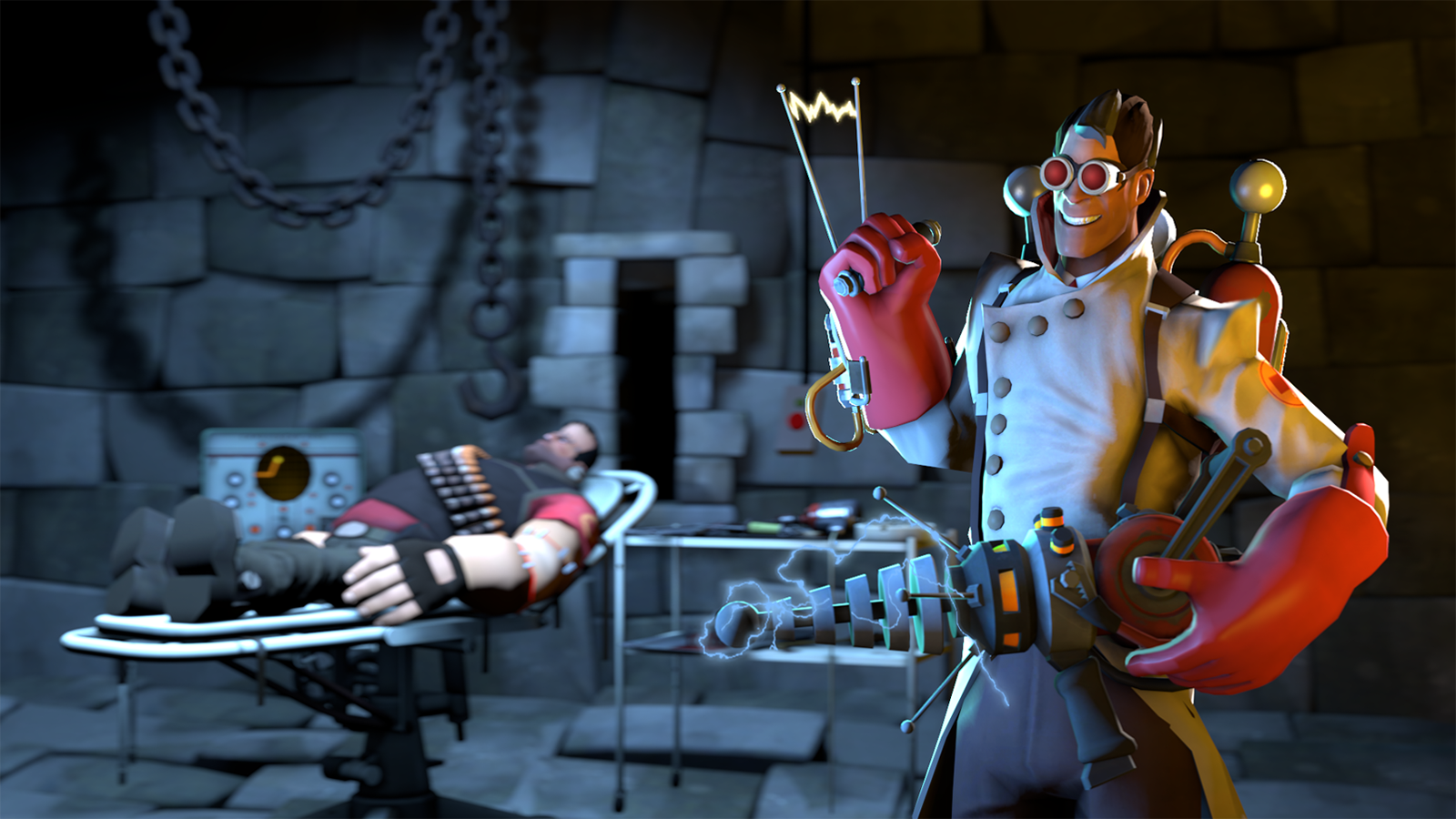 Prognosis Positive
Collection by
Jukebox
Set created for the GameBanana The $1,000 TF2 "Rain, Hail, or Shine" Skinning Contest. Jukebox: Models Metabolic: Textures Texman: Textures JPRAS: Normals and Promos Chaofanatic: Particles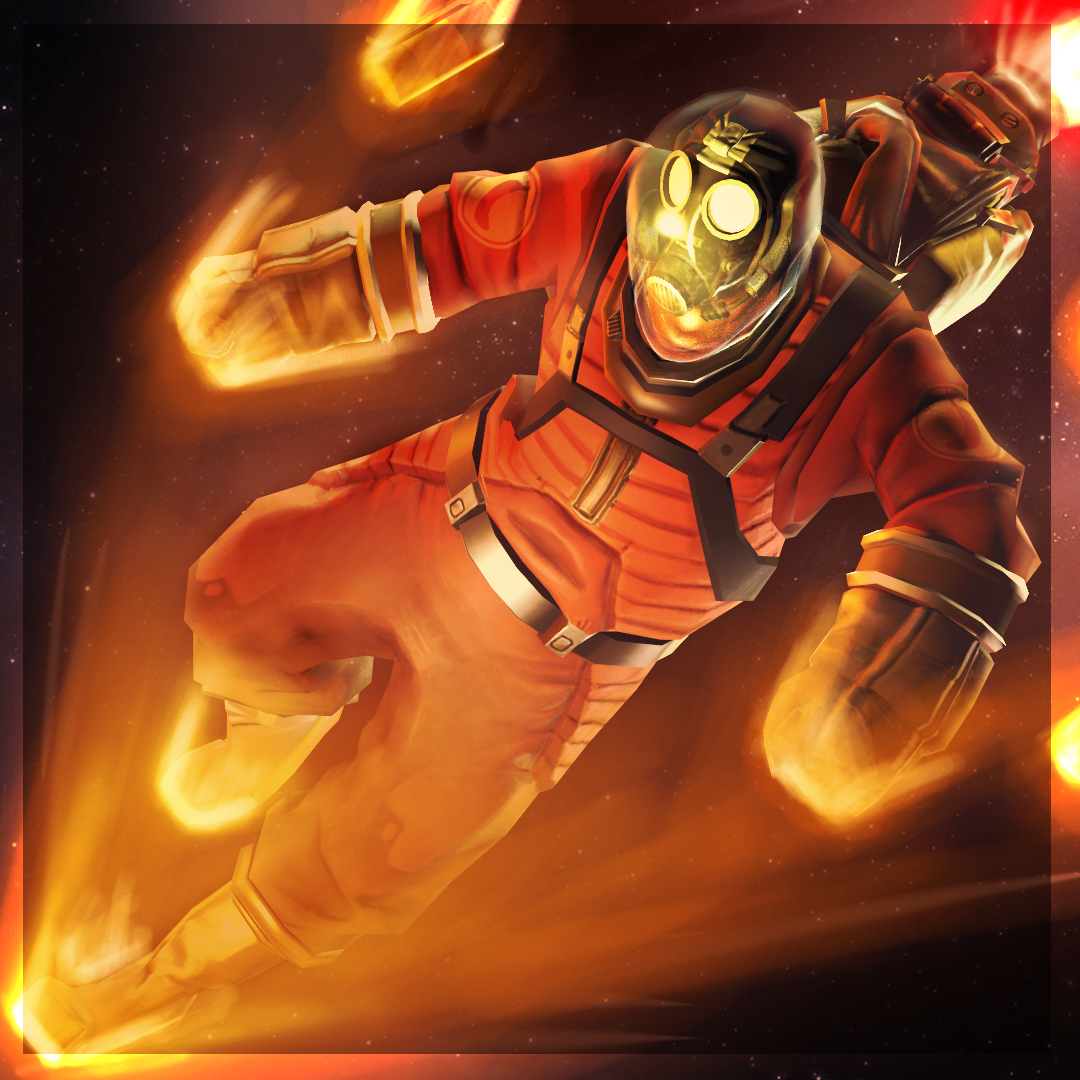 From the Earth to the Moon and Back Again
Collection by
Sparkwire
Space Pyro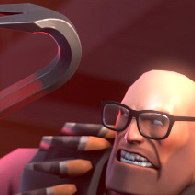 The Black Mesa Collection
Collection by
Fr0z3nR
A collection of Black Mesa Themed TF2 Items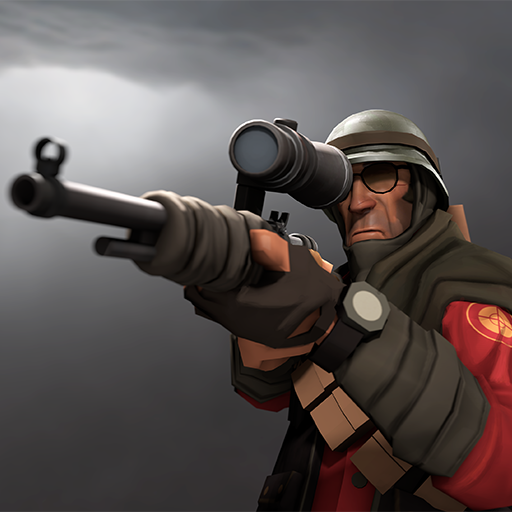 The Bushman's Essentials
Collection by
boomsta
some neat stuff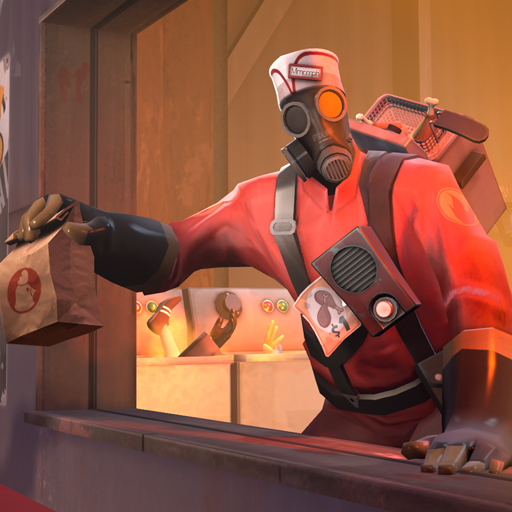 The Fast Food Freak
Collection by
ToxicWeasel
Seriously! it tastes just like chicken!...

The Wired Warrior
Collection by
Merczy
a Cyborg Demoman Set.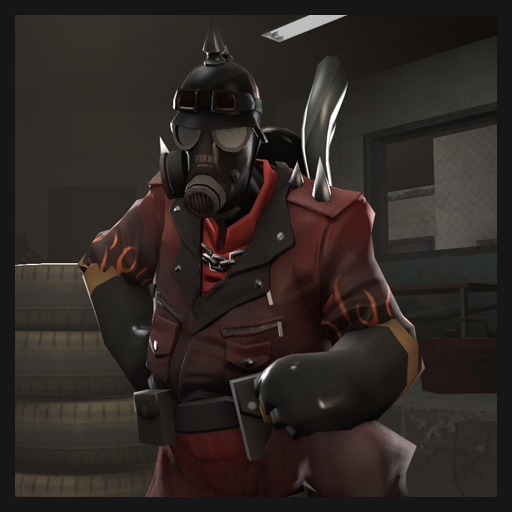 Sons of Arsonry
Collection by
A biker themed set of items for the Pyro