Showing 1231-1260 of 11,303 entries

Colteh and Friends Halloween 2015!
Collection by
Colteh
halloween items ive made/helped out on!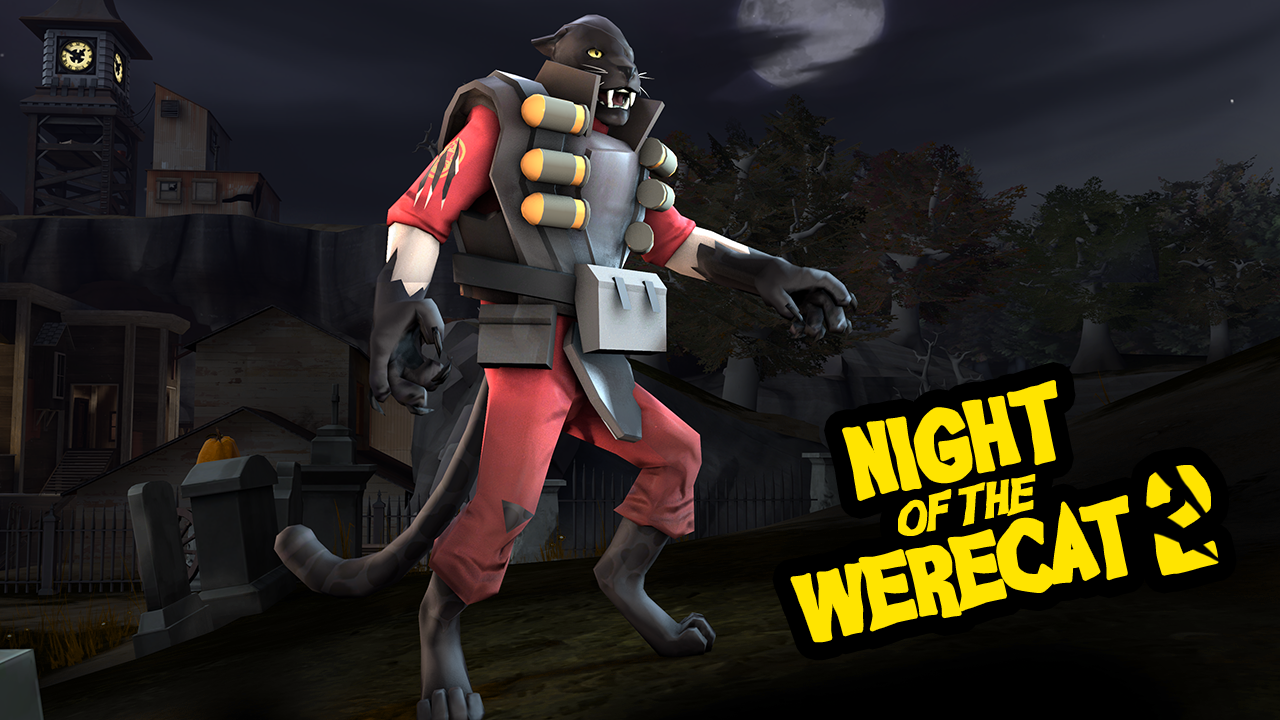 Night of the Werecat 2
Collection by
artifex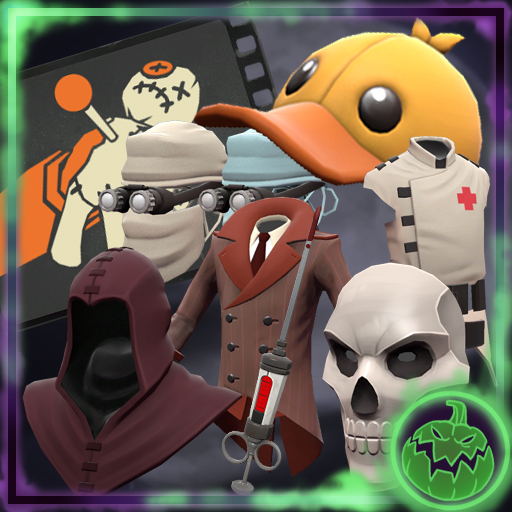 Sexy Robot's Spookathon 2015
Collection by
Zobot
A collection of items I worked on for Halloween 2015!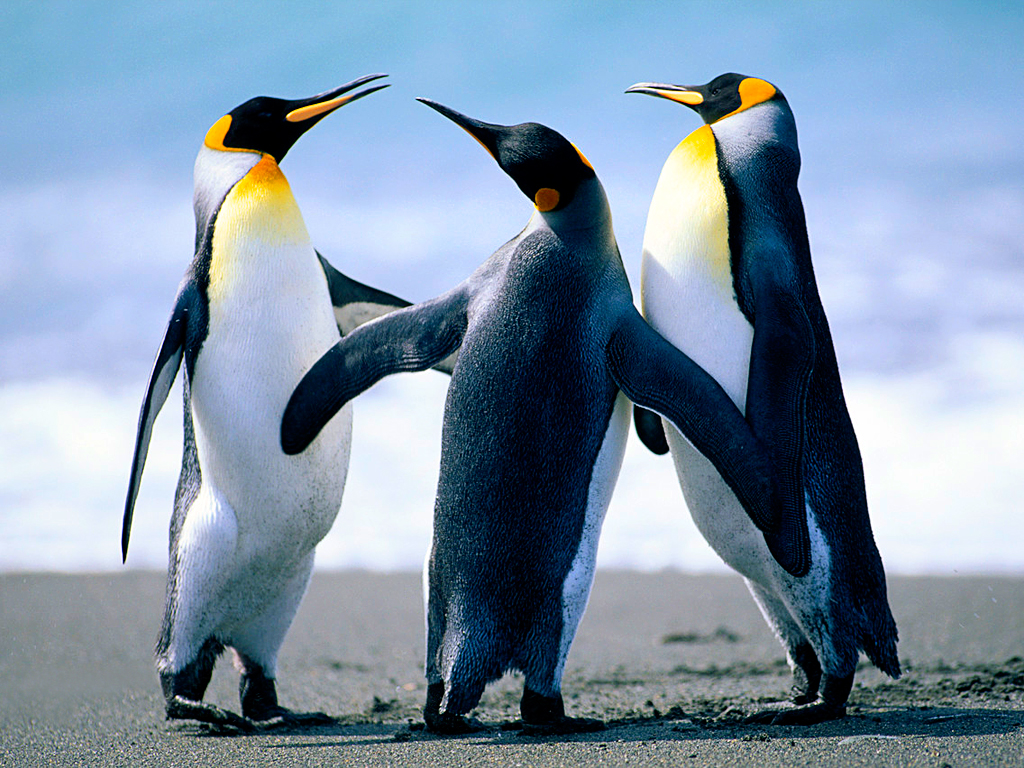 panda
Collection by
benZ
muhaha

My created items
Collection by
PPAP (Jail Be l'Hacker)[ITA]
my created items whit blender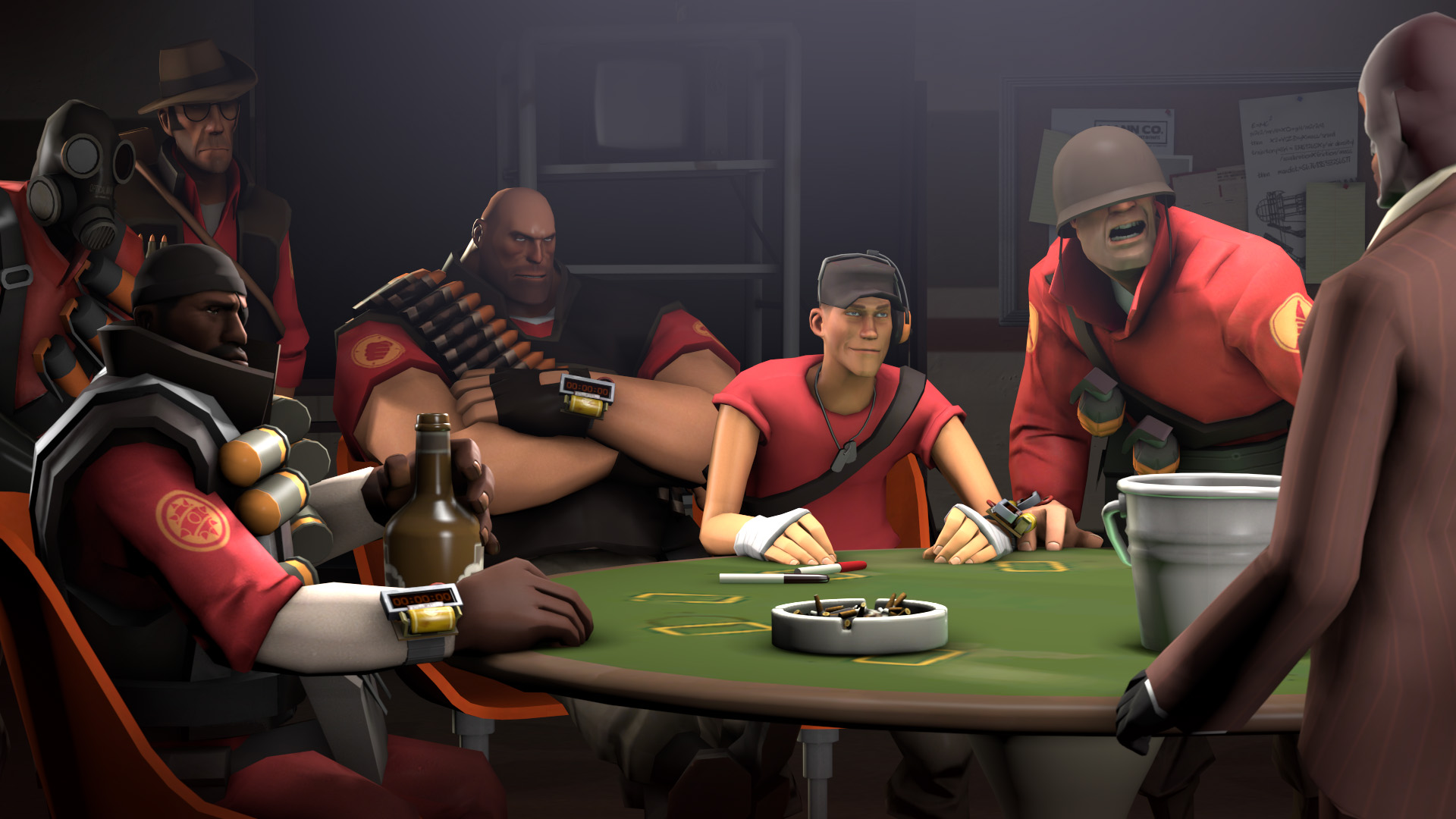 WOW!!
Collection by
Certified G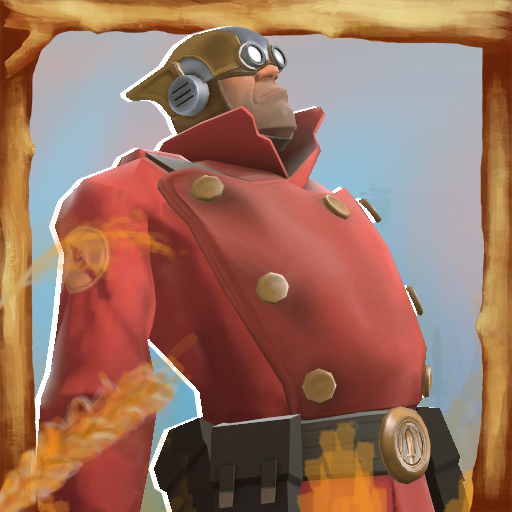 Booster Man
Collection by
Timberman
If you take all of your favorite world war 2 vintage heroes and mashed them together, it would probably resemble the brautwurst you ate at your last barbacue. Now this won't be as glorious as that sausage, but it will be just as tasty! Take to the skies in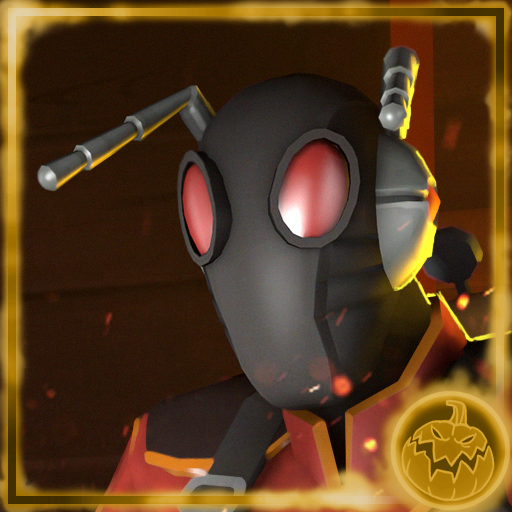 The Firebug
Collection by
Wowza
A superhero-themed item set for the Pyro.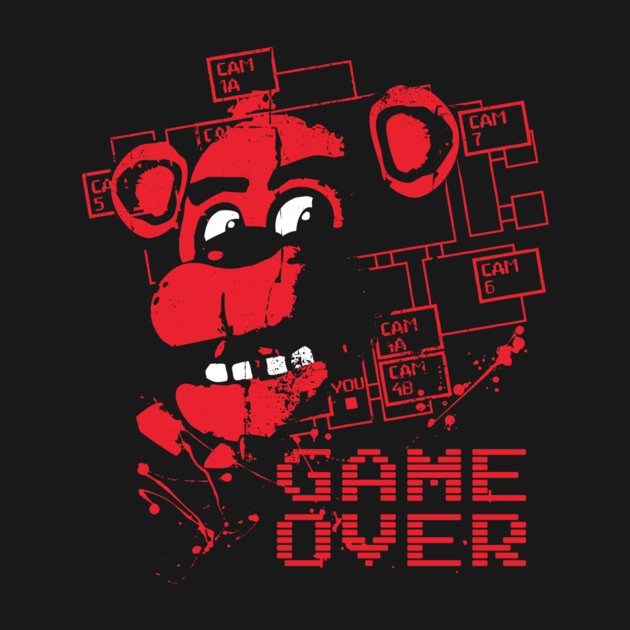 TF2 (Team Fortress 2)
Collection by
🎃Unknown Medican🎃
Moje kolekce TF2 workshop předmětů.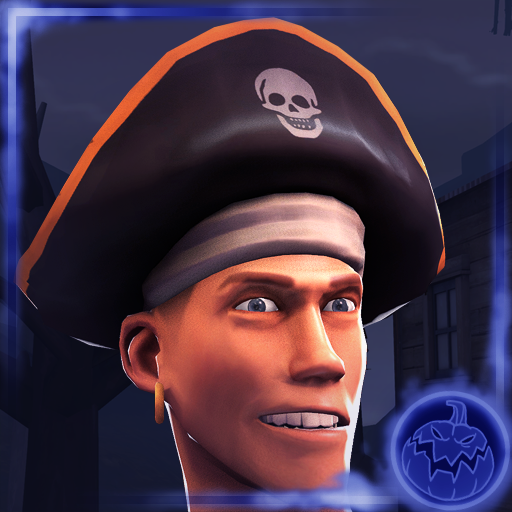 Superstore Scallywag
Collection by
boomsta
Why make a costume when you can buy one!

TF2
Collection by
SoapSuds
My collection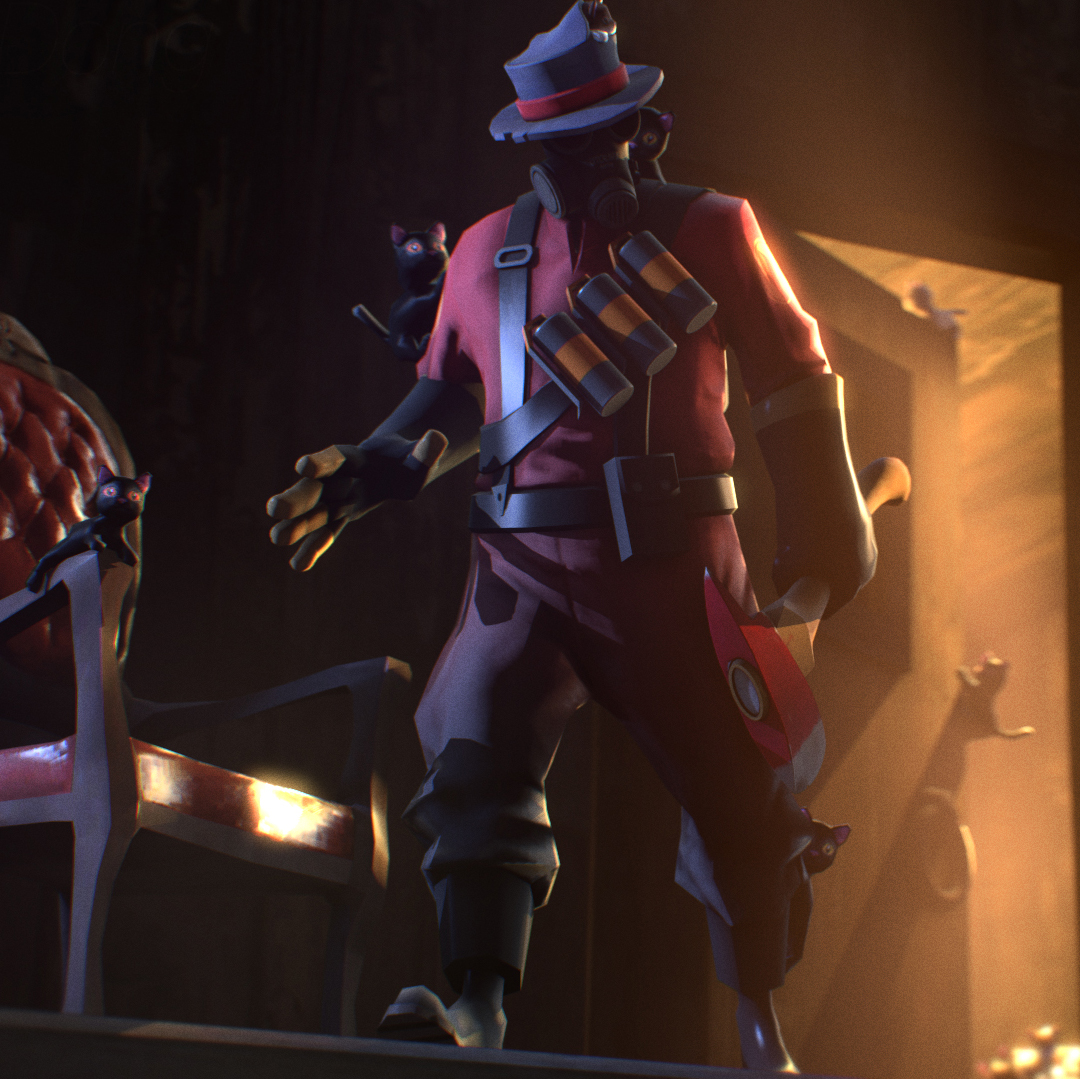 Crazy Cat Starter Crate!
Collection by
GOStanding ROCK. STOP FACISM USA
https://dl.dropboxusercontent.com/u/15441325/tf2/crazy_cat_sales_pitch.jpg Welcome to the MEME Co. Store! Have we got a Special for you today! This is a special you can share with all your friends, and your not-so friends. The Crazy

The Wild Thing
Collection by
Pogo
Scaring is caring! Statistically speaking, monsters under your bed are unlikely. Soviet spies are far more common. Sculpt and Textures by Bapaul Meshes and rigging by Pogo Concept by retro Remember to vote YES, and add to your Favourites!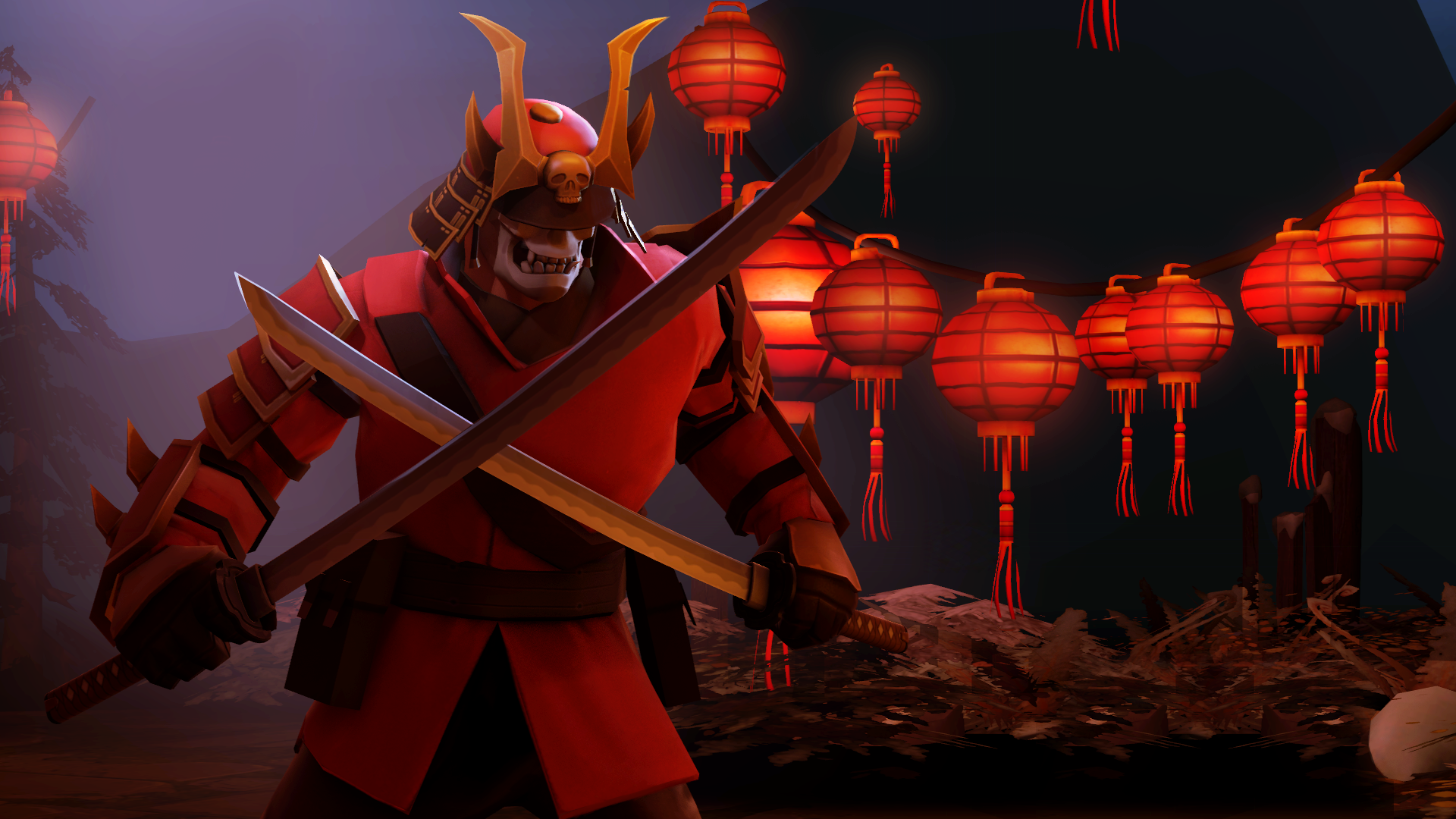 Sinister Shogun
Collection by
Psyke
wear ancient armor / vanquish all your enemies / bathe in victory

Spaceman's Halloween Emporium
Collection by
Spacedad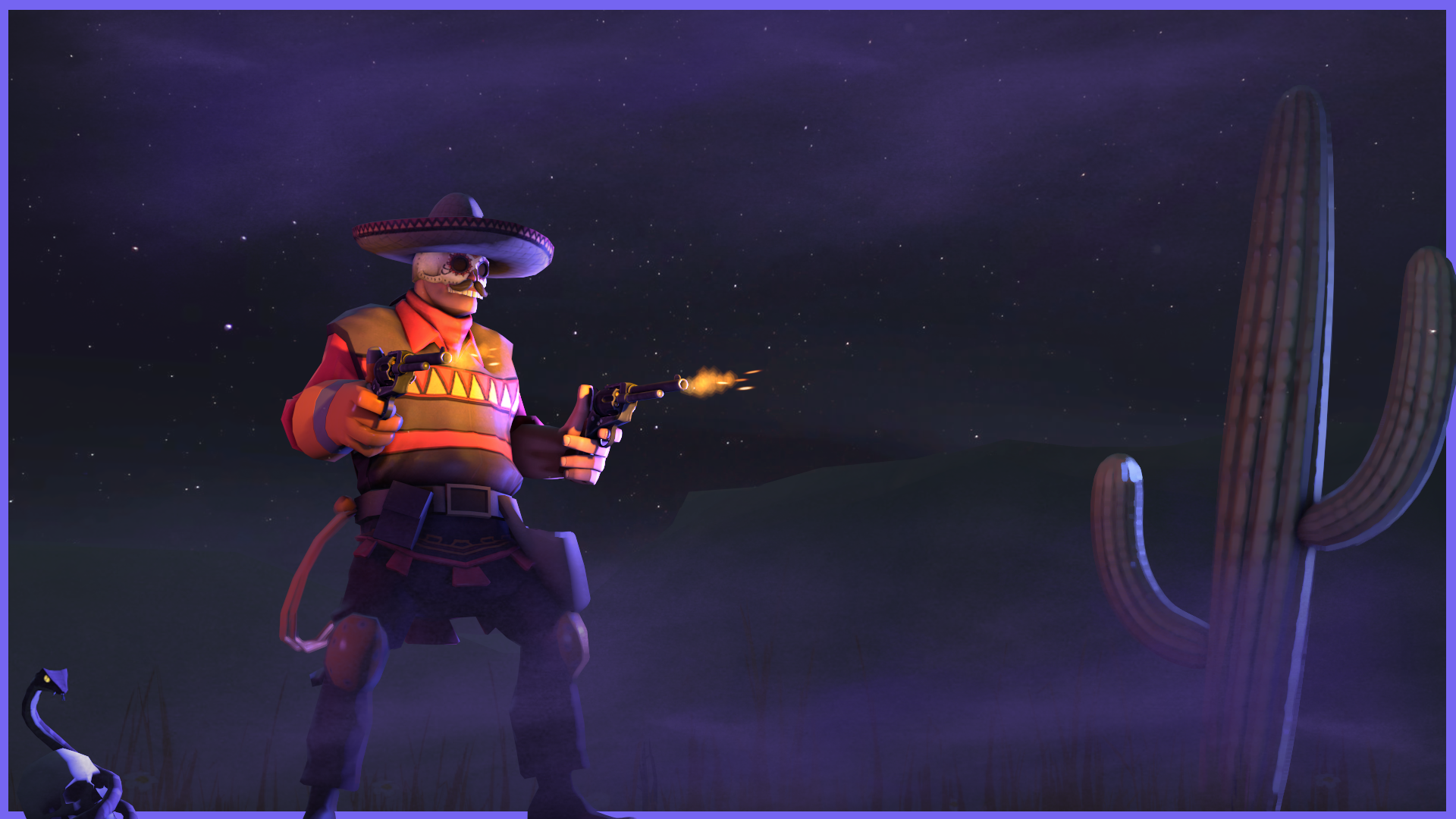 The Day of the RED
Collection by
Spacedad
For one day a year, it is told that the dead rise from the graves to wander the Earth, be with their loved ones, and defend the intelligence.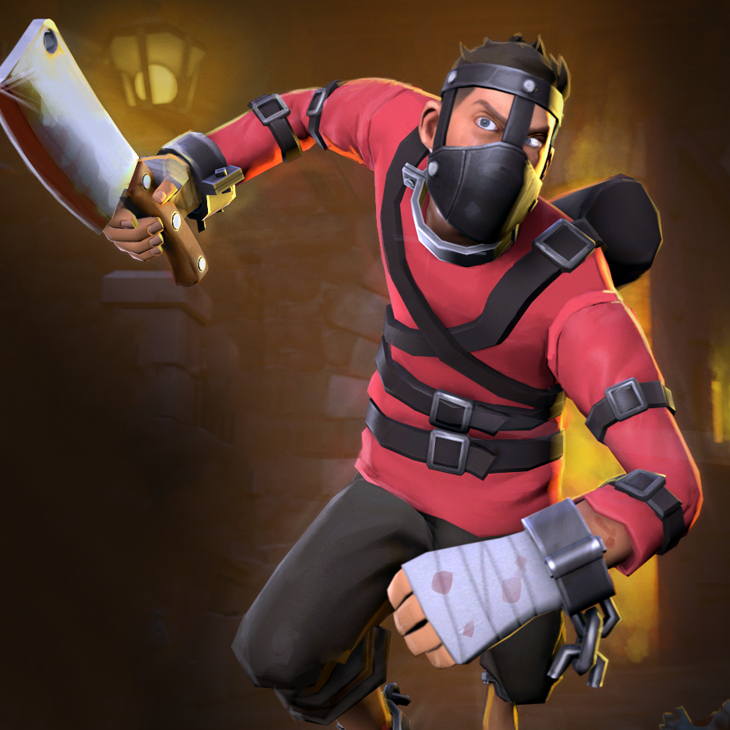 Mad Batter
Collection by
Sky
Welcome to the Teufort Asylum for Delinquent Bostonian Boys! If you're not criminally insane when you come in, you will be by the time you leave...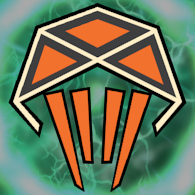 FissionMetroid101's Particles
Collection by
FestiveMetroid101
Feast your eyes upon a variety of TF2 particles! Eye candy intended for all audiences brought to you by FissionMetroid101

Super Heavy!
Collection by
NeoDement
Show crime who's boss in the latest innovations in superhero apparel! (you're the boss)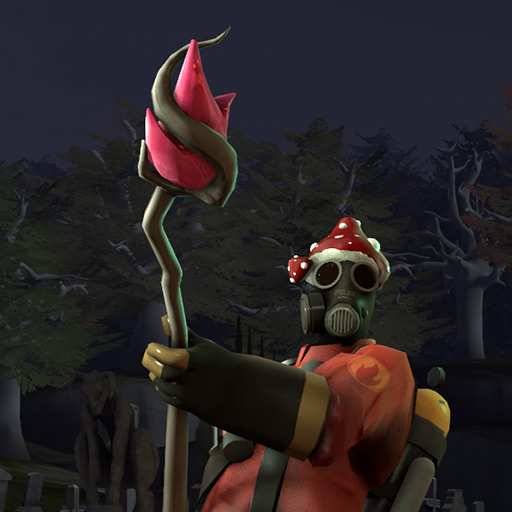 Warden of the Garden
Collection by
Linc
Pyro is the guardian of the mushroom garden. Intruders will get somehow magically set on fire.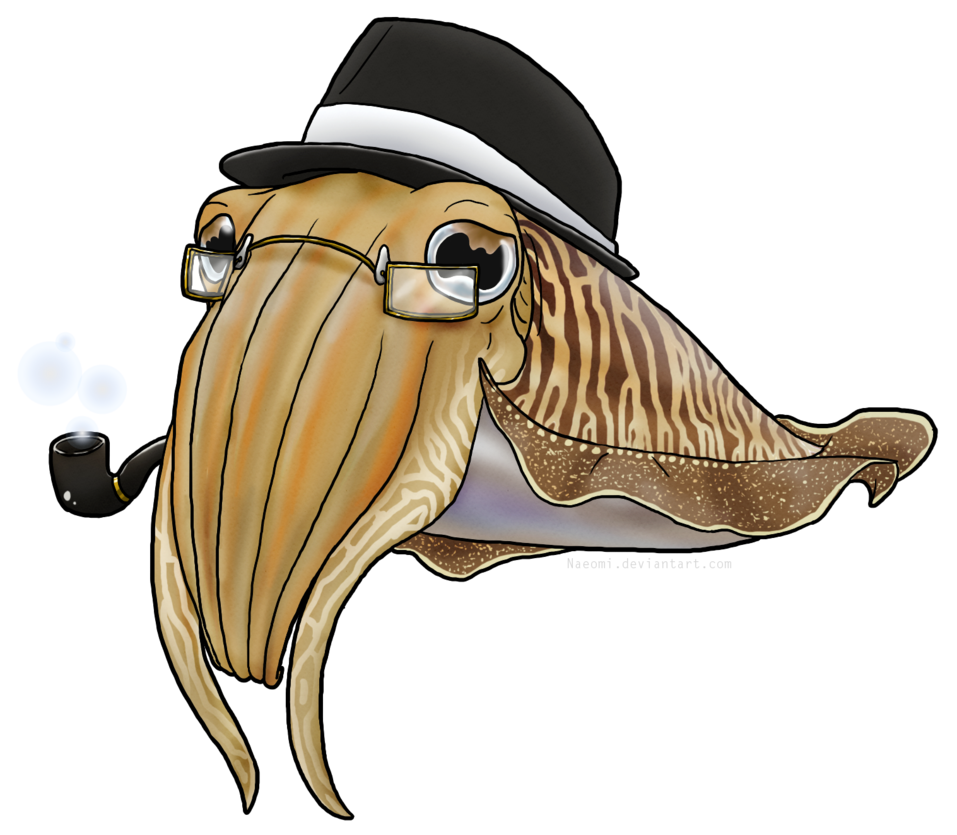 cool demo stuff
Collection by
cuttlefish
just some nice demo stuff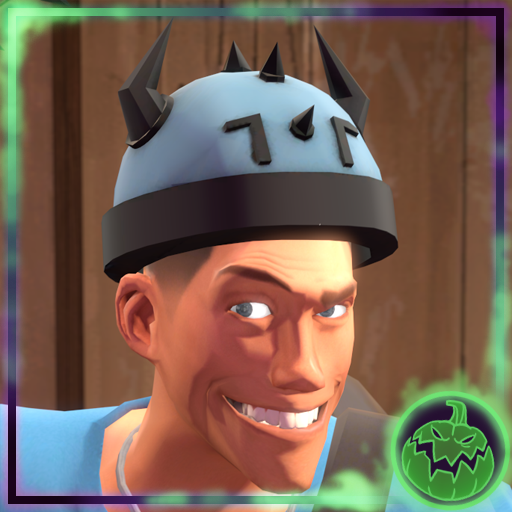 The Bootleg Barbarian
Collection by
Cpt. Funk VS Lord Jazzmatazz
"Chicks dig a guy in armor... Well, REAL armor, but this plastic crap looks pretty convincing!"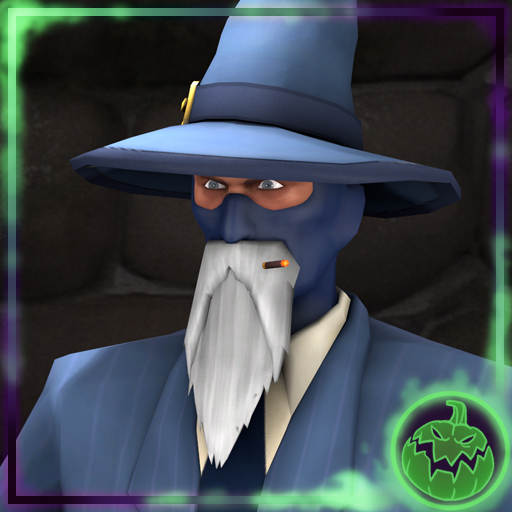 Cloaking Spell Caster
Collection by
KaLS
A wizard set for the Spy made by a few friends and me. This set is for most part very flexible, allowing players to make nice combos with the parts.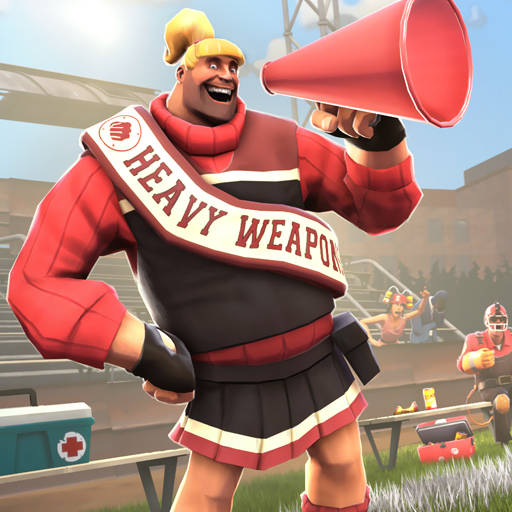 The Cheer Captain
Collection by
❄ ️SedimentaryStockings ❄
Oh Medic, what a pity you don't understand.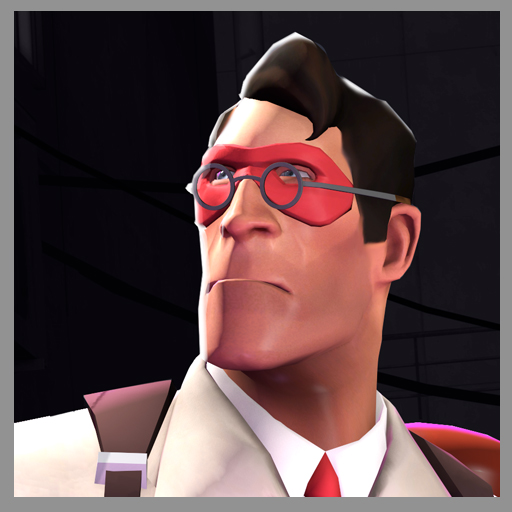 Der Übermann
Collection by
Constructerror
Is it a bird? Is it a plane? It's probably a spy.

RetroMike's Ghastly Goodies!
Collection by
RetroMike
Intern ghosts, late invaders and the spirit of Halloween hanging in the air and getting in your eyes! Lets not forget the ghosts of Halloweens past!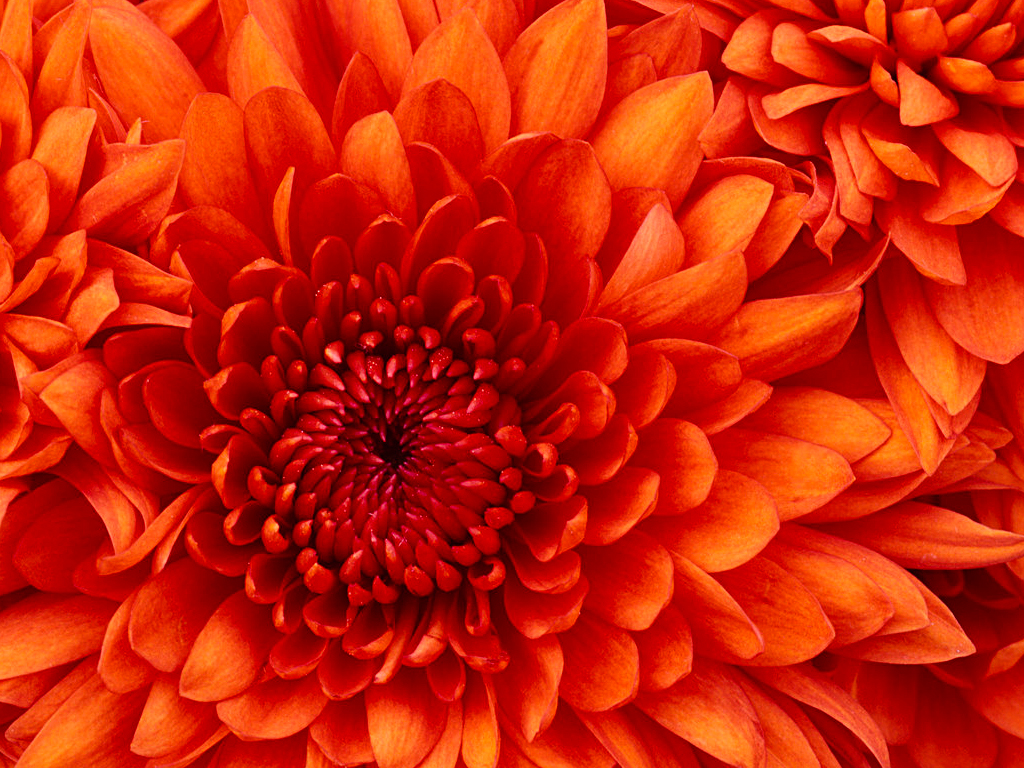 Team Fortress 2
Collection by
Poisonserpent92

Heavy Industry
Collection by
OverPovered
Armor for fighting robots. Created by: - Hyperchaotix - Quin - iiboharz - OverPovered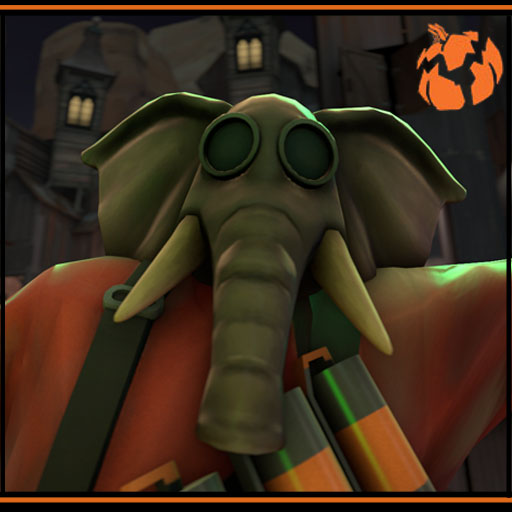 PEARS HALLOWEEN HATS 2015!!!!!!
Collection by
YA BOY PEAR
ELEPHANT NOISES!!!!!!

tf2 things form the workshop I like
Collection by
undead human cannonball™
this is a list of the things that I have seen in the tf2 workshop