Showing 1711-1740 of 11,537 entries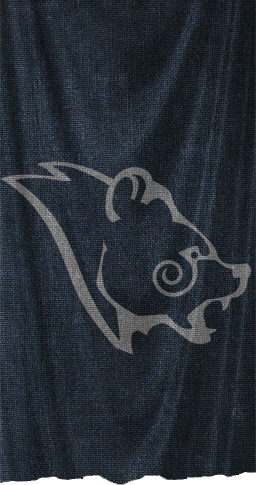 Shankys Soldier :3
Collection by
Fine China
All the items i wish were in the game so i could pimp out my soldier with the great items found in the workshop!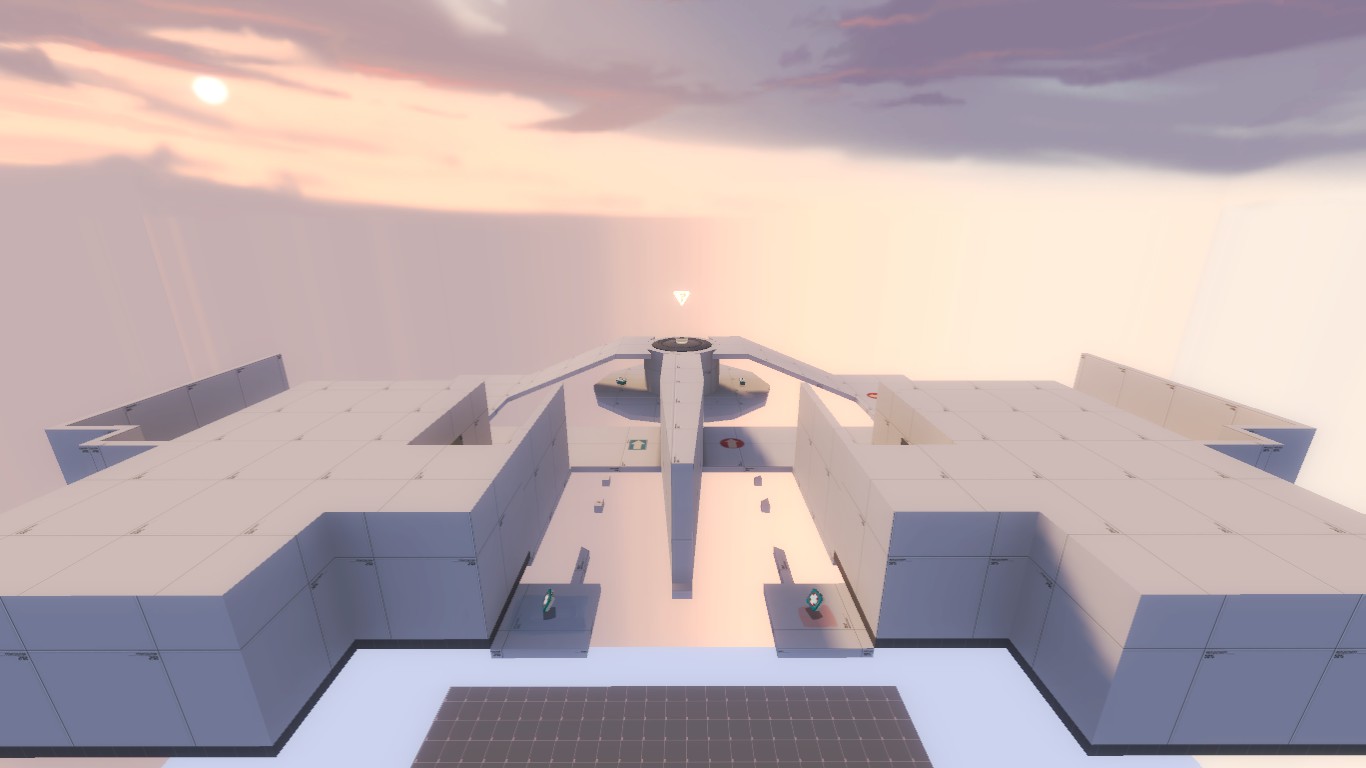 The Doge Collection
Collection by
abp
Here rest Doge 1 and Doge 2 and Doge 3. They were the best arena maps ever made.
Should this be End Of The Line?
Collection by
Eyegoblin8
I think these weapons/hats/miscs should be added in the End Of The Line update. And what should be added please let me know what you think. NOTE: I do NOT own these creations all credit goes to the original creators.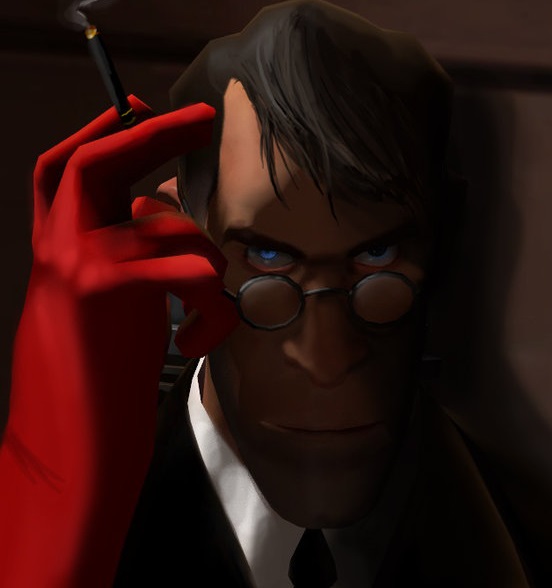 My Collections
Collection by
-=SmileDog=-
plenty of choosen Collections here should be ADDED to the game!
tf2 stuff
Collection by
soup can harry
a compalation of of stuf i persenol think should be addad in tf2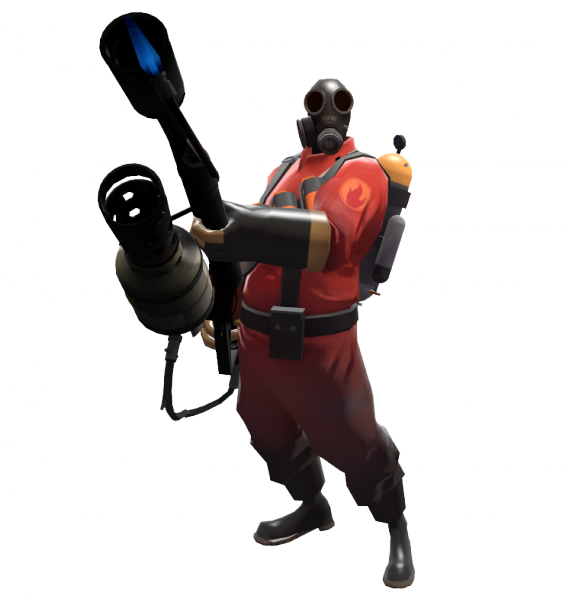 PYROmatics. Co.
Collection by
나무판
Items for Pyro. (I did not make these)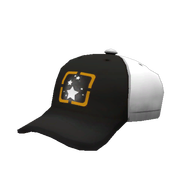 Tobby!
Collection by
Ά †
Tobby Made these!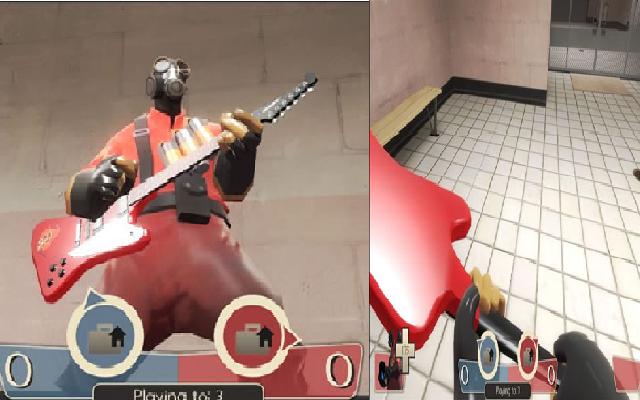 Guitarra flameante
Collection by
420SmokePyro
Cuando un enemigo esta envuelto en flamas y es golpeado por esta arma hay un %100 de probabilidades de muerte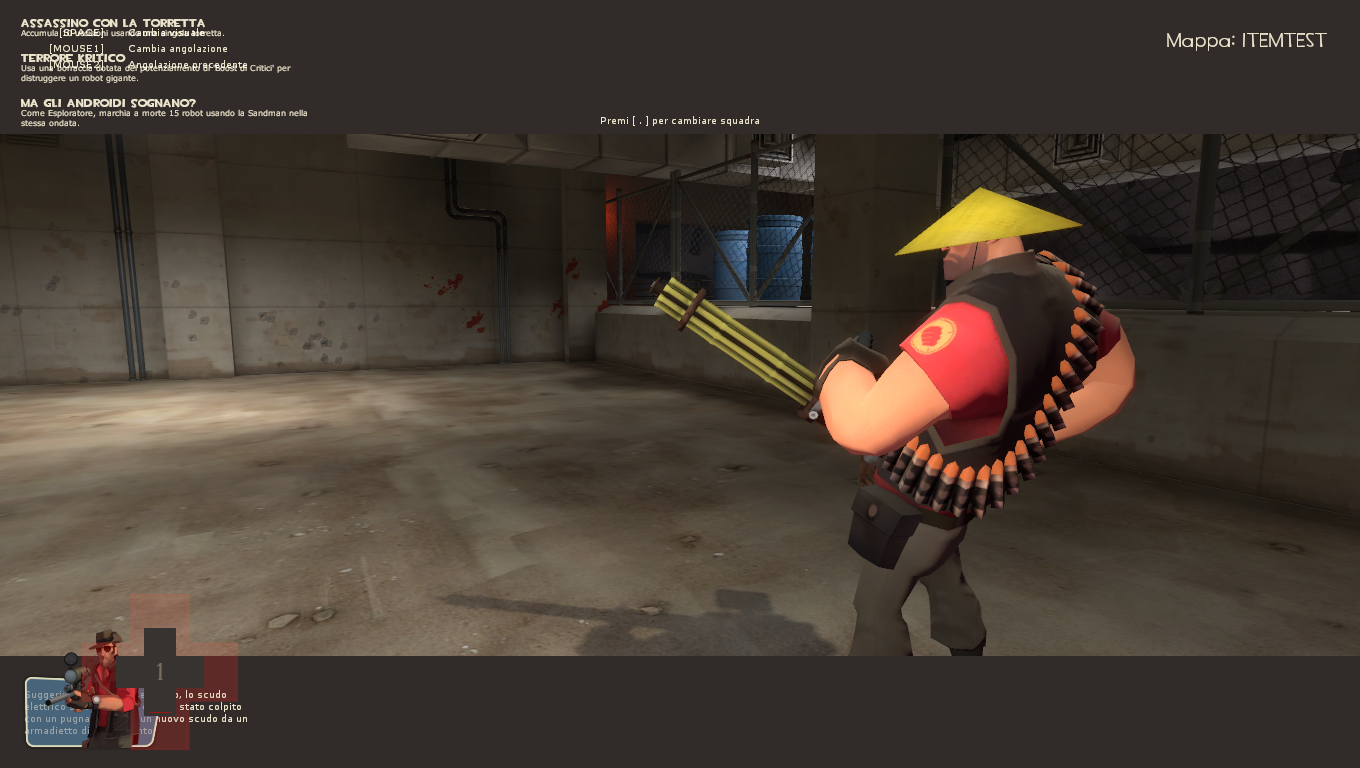 Heavy Monk Style
Collection by
rebellion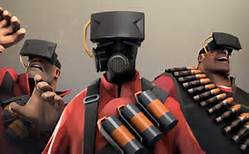 So 3D
Collection by
MelonDodgeGamer™
This will change the game mode your in and will let you have a possibility of making you faster!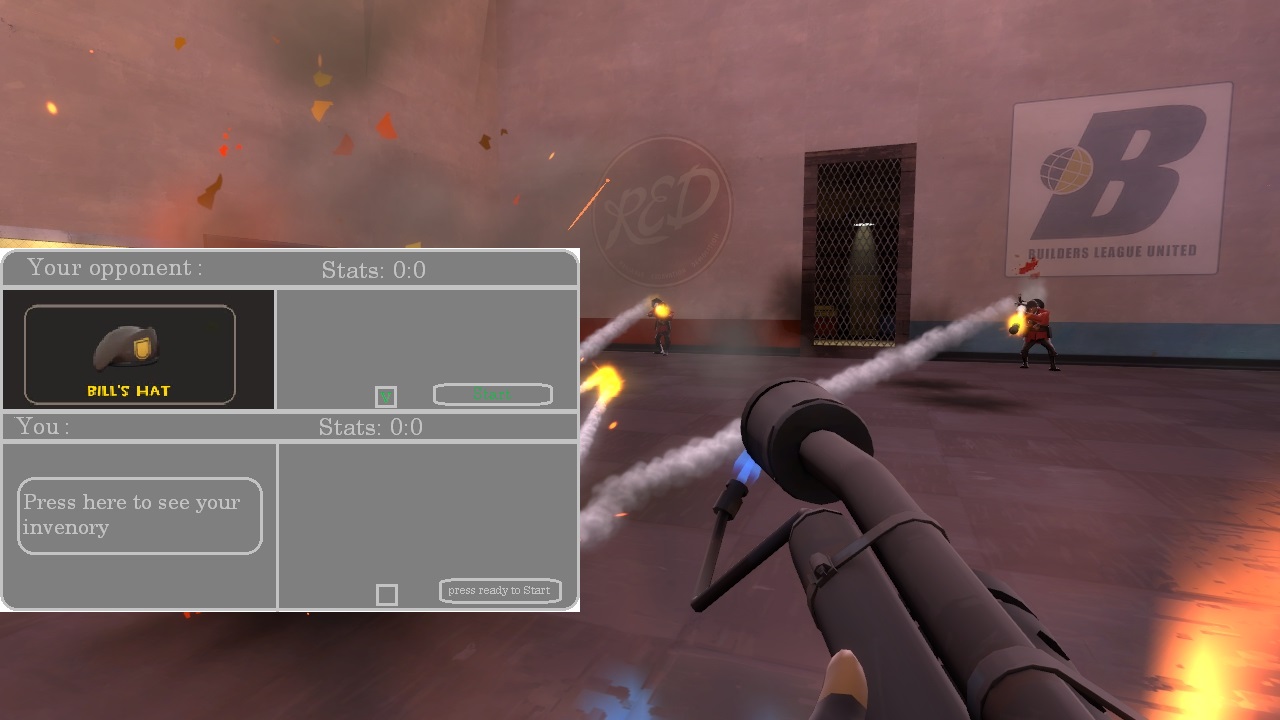 NEW dueling game from items!!!!
Collection by
Juozas Tumas-Vaižgantas
This easy. normal dueling game just you can add items. press "here to see your inventory" and choose what you want to add and after press V and after game start if you agree with opponent offer. if people don't want play from items leave empty ( press here

Halloween 2013 Submitions
Collection by
The Barton of Stories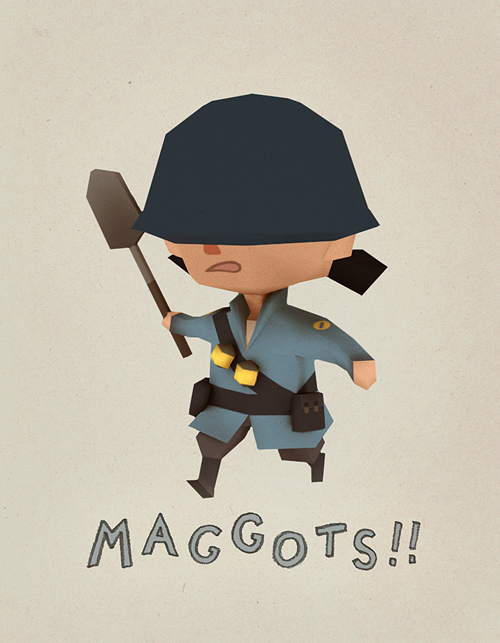 Soldier collection
Collection by
[=FaZe=] Anne Dank
Soldier Weapons and headgear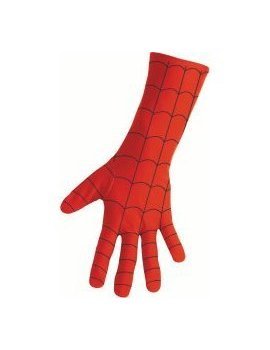 Spider Glove
Collection by
Why Not Zoidberg
Triple jump Can Stick to walls Can't hit with melee weapon On kill get +20 health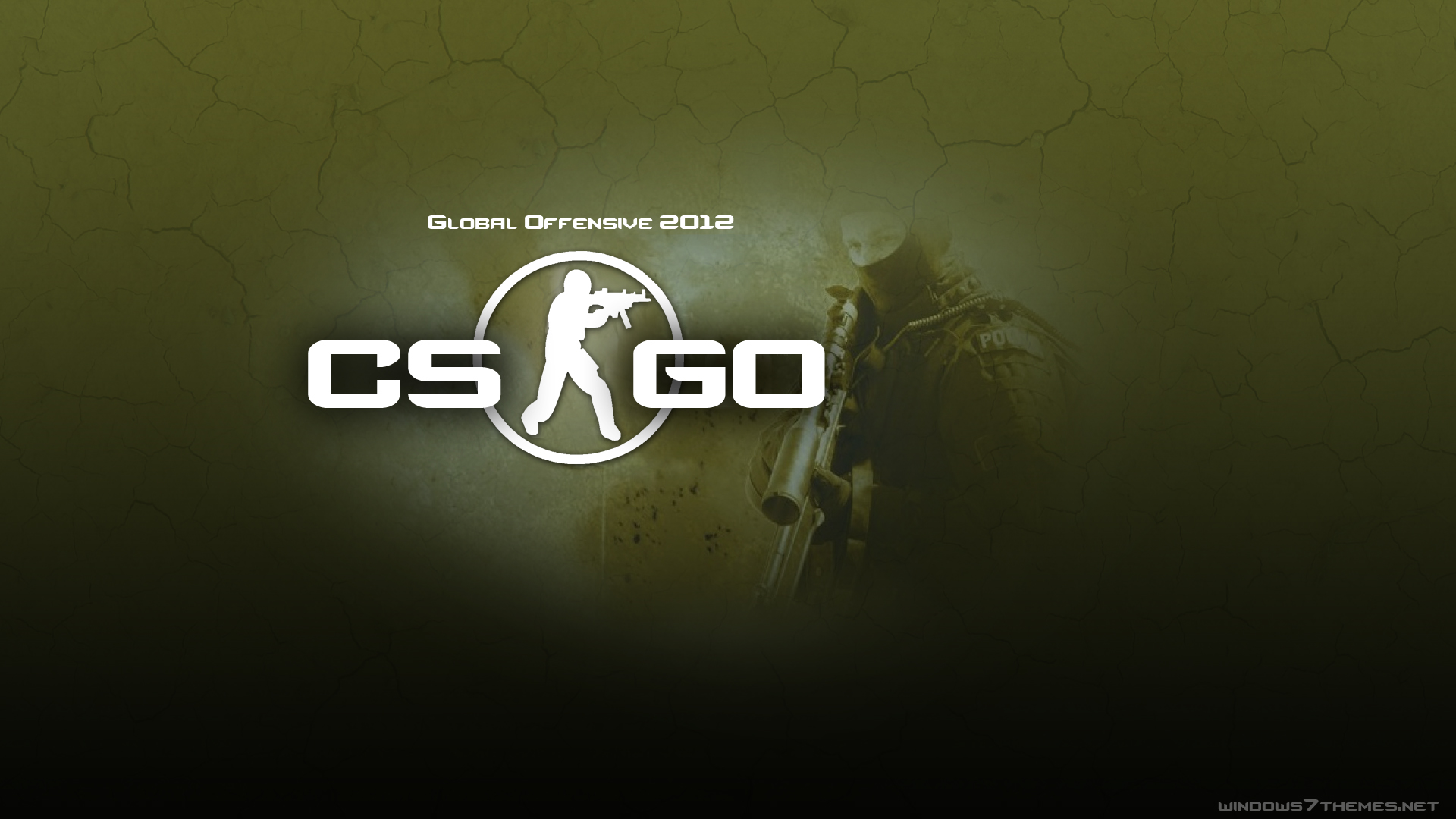 My Collection
Collection by
I LOVE NIPPLES [IHE]
Team X Fortress
Collection by
Spar
(<(MineXCraft in Team Fortress 2)>) <(English)> Company "MineXCaft" in TF2 He create weapon, Headgear, Misc, all class The company "MineXCraft" There are other games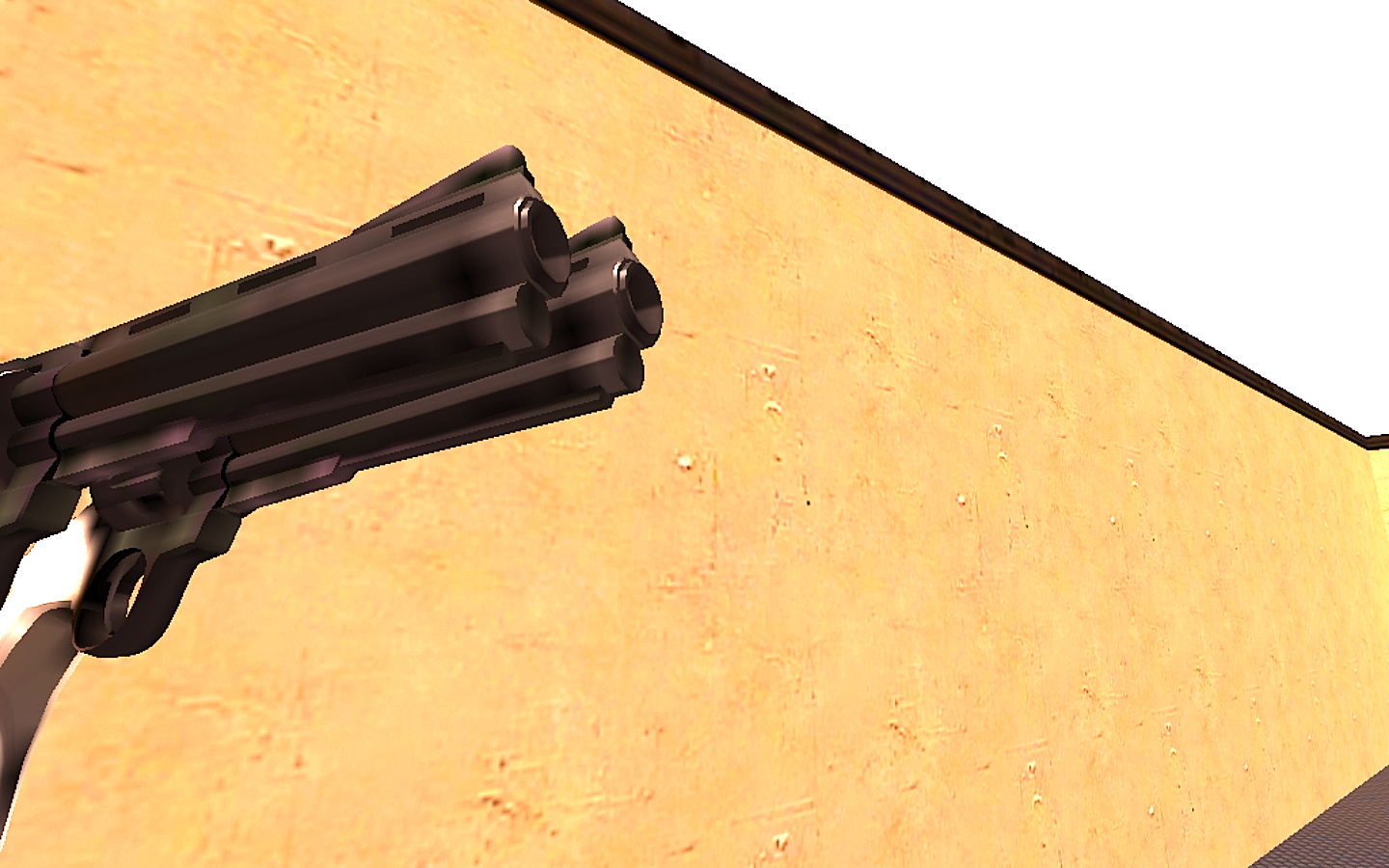 The Dual-Pow
Collection by
KooK
The Title says it all. Instead of the normal spy revolver this dual barrel revolver will have 3 bullets in each barrel. You can choose to shot both barrels at the same time for max damage, or choose to shoot one barrel at a time to achieve max accuracy.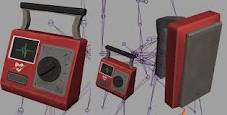 The Zapper
Collection by
gmang214
this zapper can zap the engis buildings faster.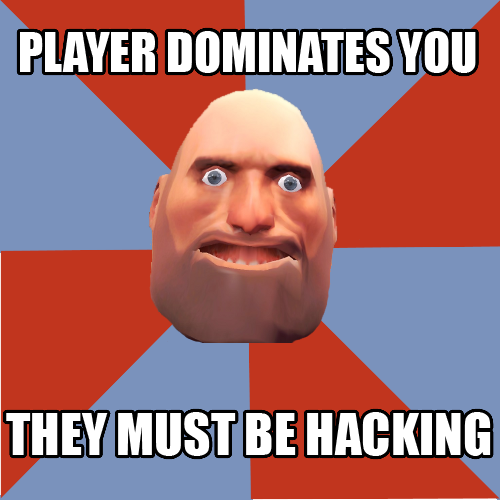 Team Foodgroup 2
Collection by
ululu
This is just a pack I'm using to show all of the "food items"... not just heavy Sandviches, not just Scout stuff, but also items like weps and hats that have to do with food.

super
Collection by
pjrboon
super cool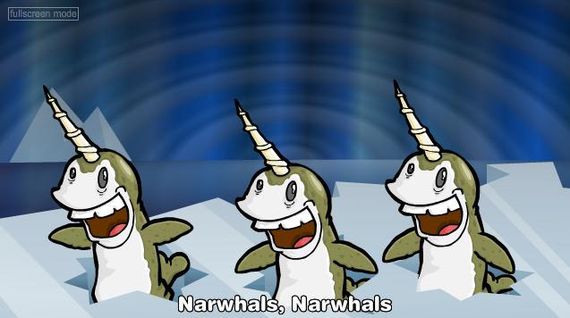 the noob colletction
Collection by
Thunder MD.
well I am very new to all of this so you know what I really dont know what I am doing....oh well, gonna be a try hard haha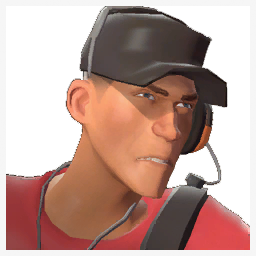 Jason's Favorite Scout Titles
Collection by
I'm_Awesome_Jason
My Favorite Items For My Favorite Class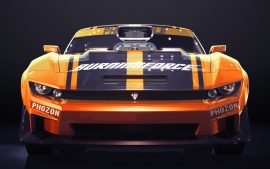 my addons
Collection by
athens_lamborghini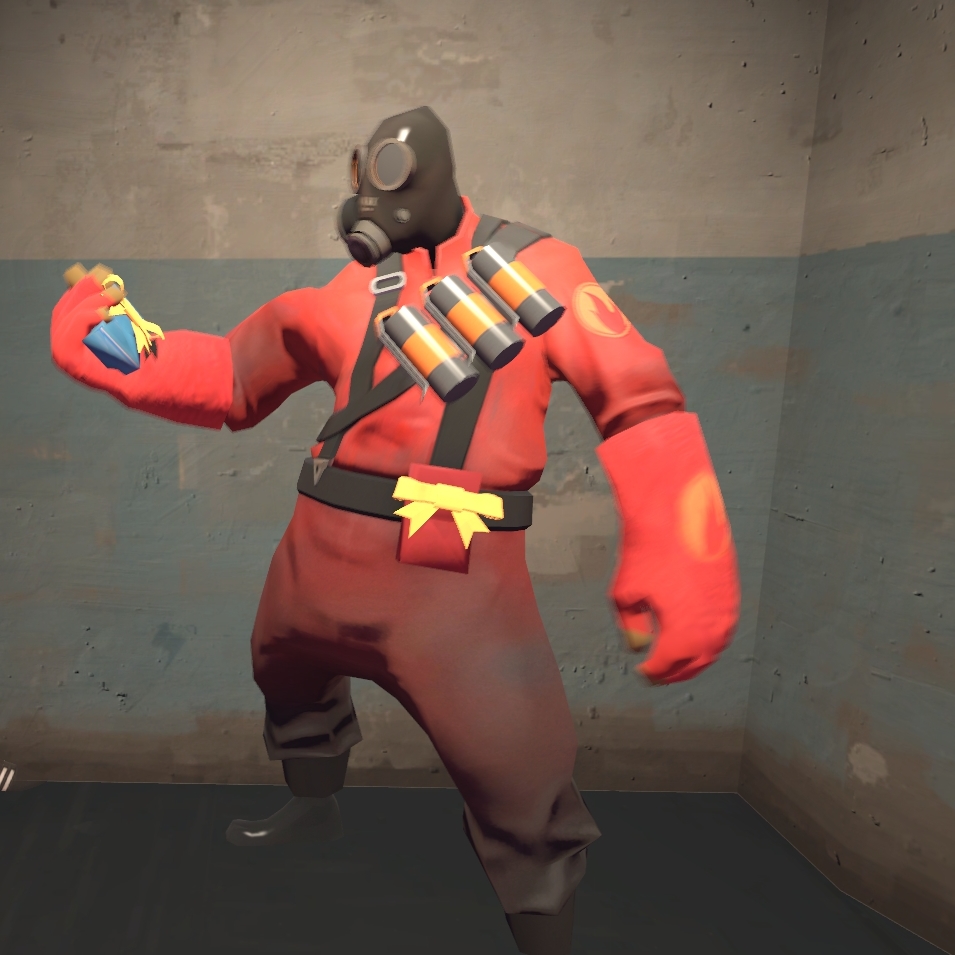 Winter Warmth
Collection by
C.Sandwich
A Smissmas set for the pyro.
Dr. Grordbort packs
Collection by
Fonkin
A list of official Weta Workshop Dr. Grordbort packs that should be added into TF2. Weta Workshop is a New Zealand based art workshop that has created 3 packs for TF2 before: Dr. Grordbort's Victory Pack (Soldier) - Cowmangler 5000 (primary) - Righ
Philanthropist Fashion & Firearms
Collection by
DescX
Everything that supports charity, helps raise funds, shows your human side AND makes your head even fancier. A game about war can have peace and love too, right? Join our group Charity Games for S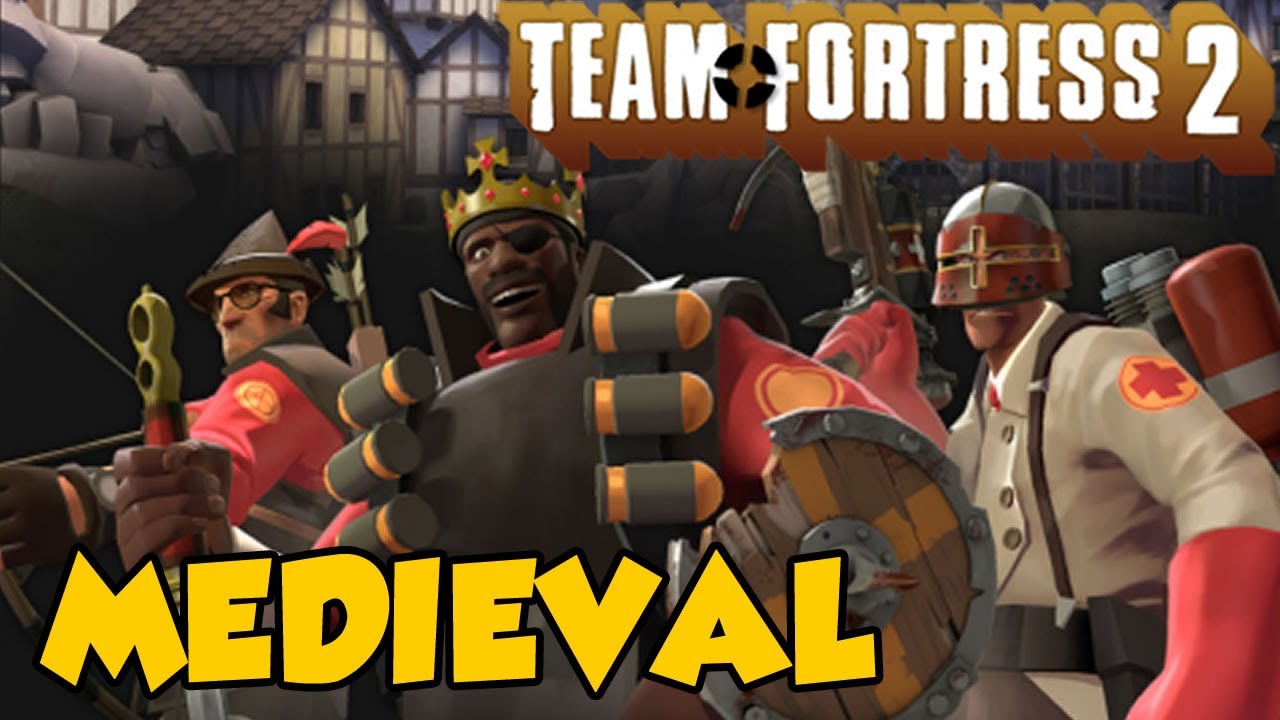 Medieval maps, cosmetics and weapons that SHOULD be added.
Collection by
Martijndebakker
Here are some medieval things that I think are totally amazing and deserve to get in TF2 if there is ever going to be a medieval type update.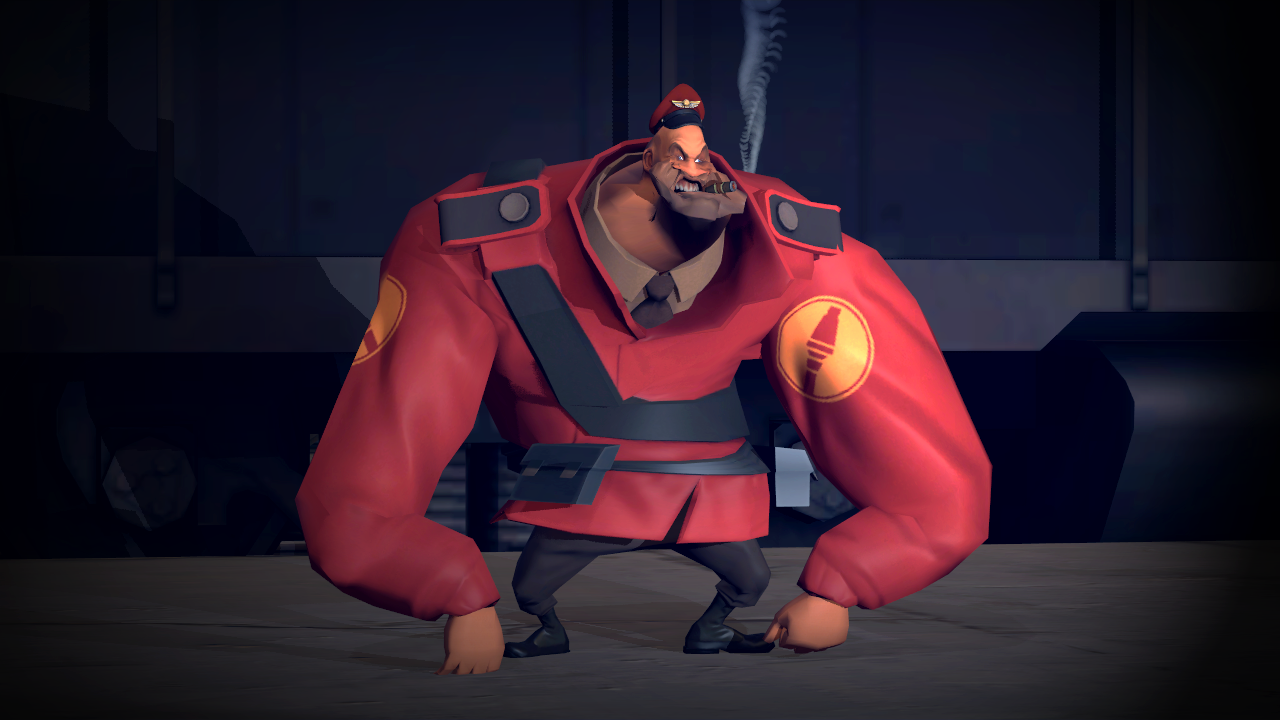 OverFortress2 fav modez
Collection by
Ryder, The King of Shovels
Deer, son of a bitch has just layed some crap here, you mast watch it
The handy map
Collection by
fodi
This is a misc item for soldier. This is the handy map, it tells you where all the players are at in the server for 30 seconds, it takes 2 mins until you can use it again.The red dots are the enemies, the green dots are your team and the black dot is yo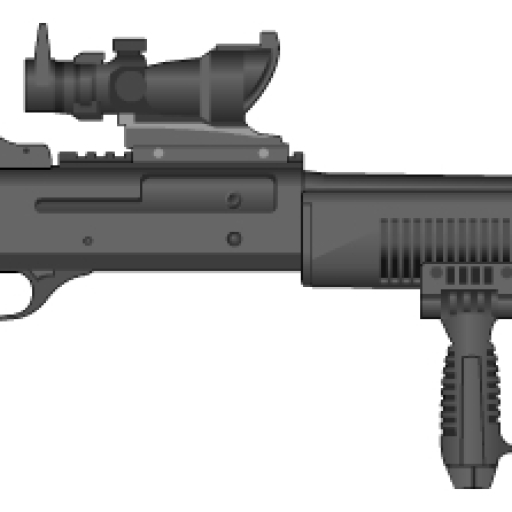 ss
Collection by
Fendrych1997
ss