Showing 61-90 of 9,566 entries

Cliché Horror Movie Guy
Collection by
Constructor
http://tvtropes.org/pmwiki/pmwiki.php/Main/HockeymaskAndChainsaw

Gundalf the Red/Blu
Collection by
SedimentarySocks
You're a wizard.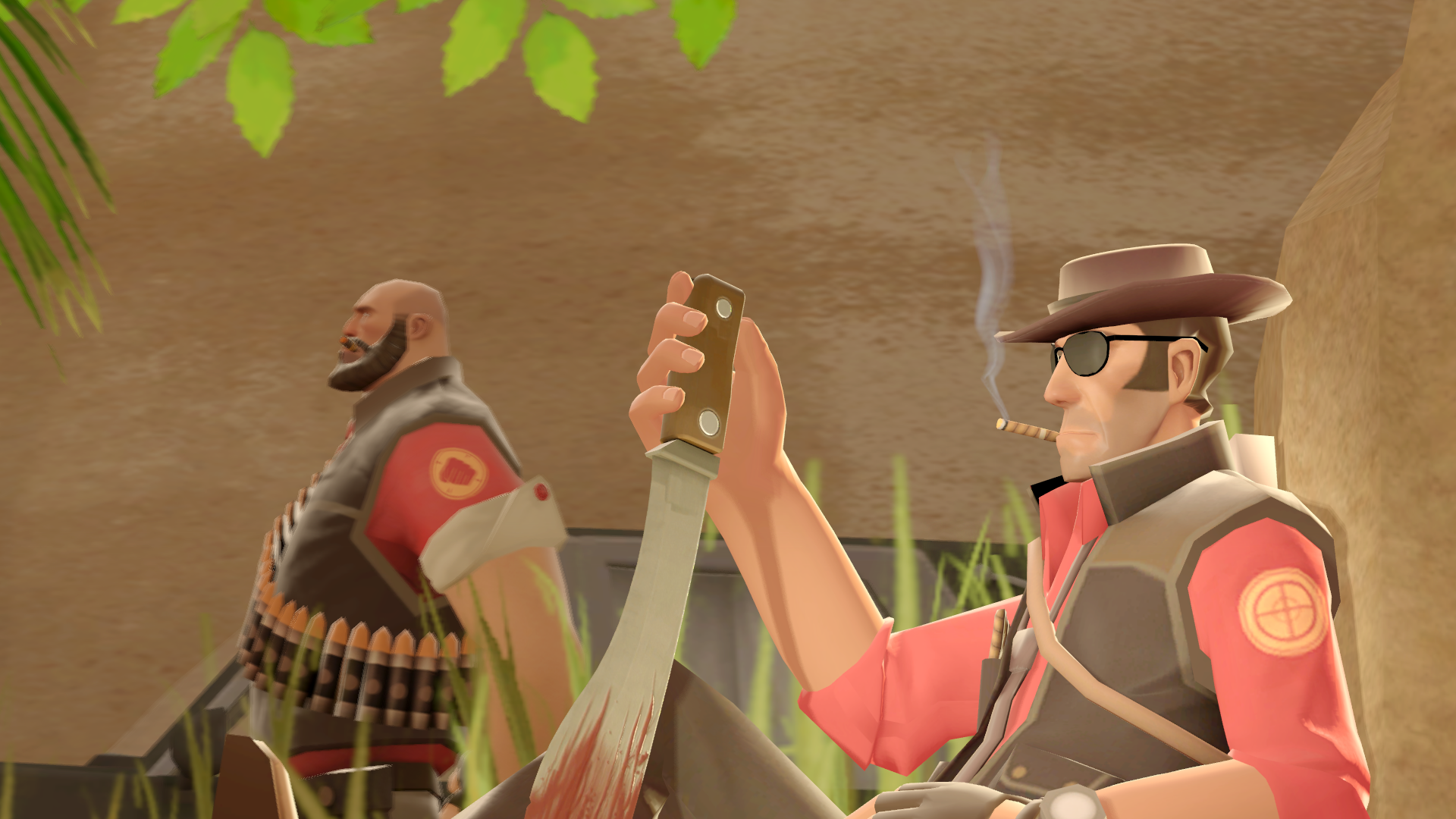 Tobacco Tycoon
Collection by
The Ribald SALADIN (Vulture)

Colteh's Halloween Special!
Collection by
Colteh
swag

Bat Boy
Collection by
Orko
I'm Bat man.

Tomb Racer
Collection by
Dewzie
A collection of items for the TF Tomb Contest 2014.

Hardworking Mann
Collection by
donhonk
Leather jacket and a slick hair and beard for Engy!

EArkham's Winter Smissmas Silliness 2012
Collection by
E-Arkham
Just a simple collection of general Smissmas items that I've created. Hats, nutcrackers, festive silliness!

The Sell Out
Collection by
Gadget
A Scout set related to selling snacks and flippin' burgers. Shirt coming soon...

Jukebox's Invasion Items
Collection by
Jukebox

Scout's Cyclist set
Collection by
MaxOfS2D

The Icecream Mann
Collection by
The Ribald SALADIN (Vulture)

The Radioscope Technician
Collection by
Psyke
Are y'all on my wave length??.. Are ya!?'

Scrumpy Spaceman
Collection by
The Ribald SALADIN (Vulture)

The Pumpkin Paraphernalia
Collection by
CoBalt
An ensemble so spooky only Scout's mother could love it.

The Badland Bandit
Collection by
SMasters
Badland Bandit

The Spy's Star Patrol
Collection by
E-Arkham
A series of space-themed items for the Spy!

Deep Space Nine
Collection by
donhonk
One small step for Mann, one giant leap for Mann Co.

The Unsafe Worker
Collection by
Colteh
self explanatory

Way of the Warrior
Collection by
The Ronin
Way of the Warrior Set Please vote for them if you like them. Special thanks to Chenseï Koopa who came up with this idea in the Ronin Workshop Group. If you have an idea for a TF2 item/set, join our group ( http://steamcommunity.com/groups/RoninWo...

The Constructor's Cosmetics
Collection by
S3pirion
I'm an engineer. That means I solve problems. Like how to look good while constructing buildings that stop even the biggest Mother Hubbard in the fort from tearing me a superflous and structurally sound new ass. These cosmetics are built by me, worn by me...

The Great White Northerners
Collection by
Hawf
Canada, the marvel that is universal healthcare & beer, a fine country to behold. but you'll need something to keep your head warm, for Canada is far too cold!

Moon Walker
Collection by
Rotzlöffel
You know who needs oxygen when they're falling through space? HOUSEWIVES AND COMMIES - THAT'S WHO! Col. Jane Doefield ain't no housewife or commie. Just look at that magnificent moustache.

Bullet Boy
Collection by
EVO >:D
Bullet boy scout set!

Sky's Halloween Stockpile
Collection by
Sky
Everything I've worked on for this years Halloween.

The Sound of Progress Pack
Collection by
<<GT500>> JZeeba
Collection of items for Medic. <insert better description here>

Sky's Snowy Selection
Collection by
Sky
All the items I've made/contributed to for Smissmass 2013. More items will be added as they're uploaded to the workshop.

Summer Stuff
Collection by
NeoDement
Some things for the summer times. A hat, some waterballoons, and a water pistol.

The Cordial Citizen's Cultivated Costume
Collection by
A trained chimpanzee
Three-piece Medic set done by me and also the socks were textured and made pretty and stuff by good item maker and all around cool guy Constructor. Go vote for the items or something I guess.

Serious Sam 3 BFE Promo Items
Collection by
Batandy
All my fan made promos for the game Serious Sam 3.