Showing 31-60 of 262 entries

Prehistory of the Serious Sam
Collection by
Neo_minigan
This is a small campaign from 4 maps. The story will tell us what what was before the main invasion of "Mental" and what Sam did to receive the status of "Serious" Sam. This mod was created with "CRAZY Serious Sam Mod". So, if you want to get true expe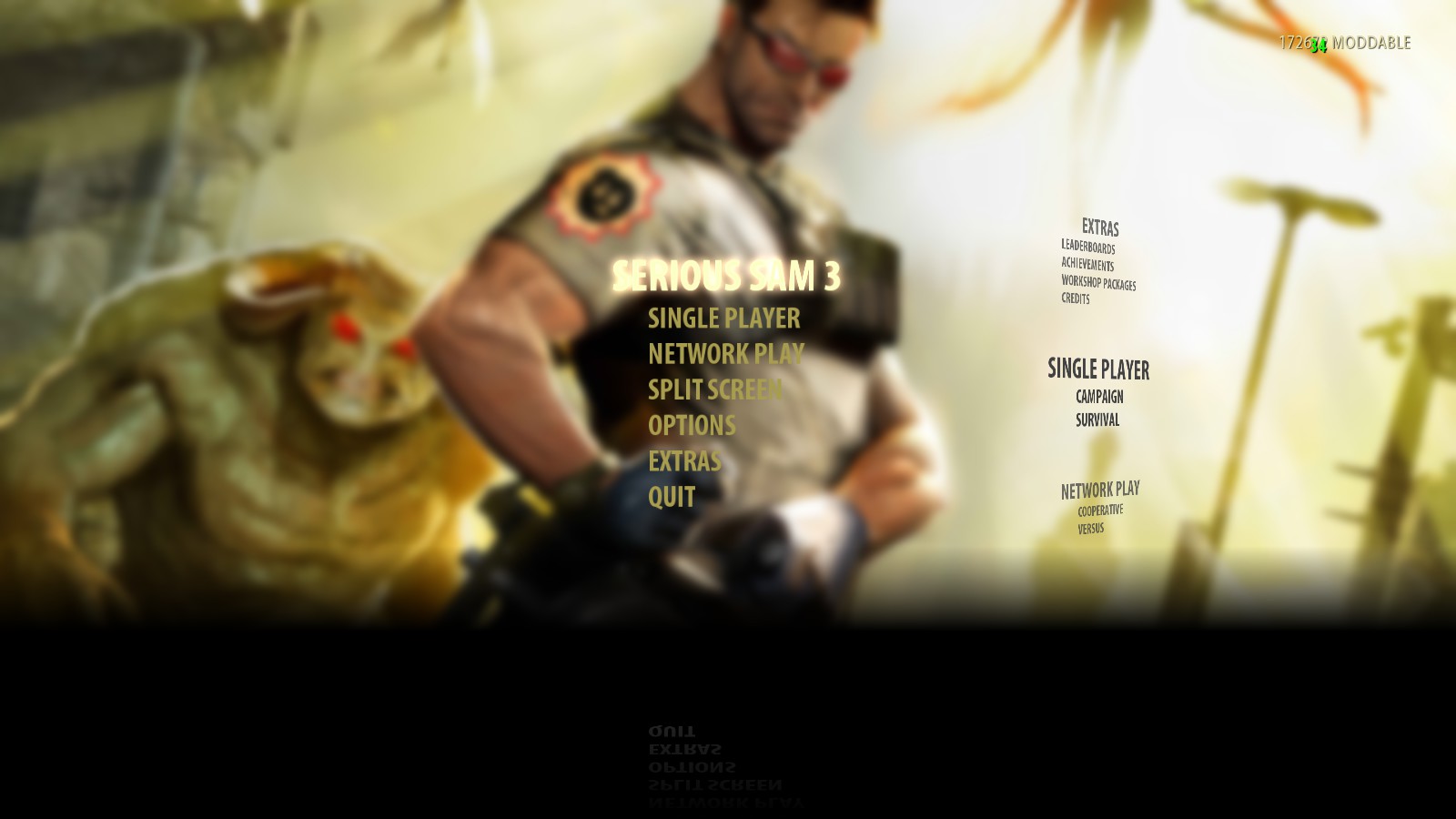 Serious Sam 3 Menu Background Replacement Mod
Collection by
Biomechanoid
This mod replaces the default background in the main menu. It also makes the pre-menu, loading screen and main menu colorful. There are 5 different backgrounds you can choose from below.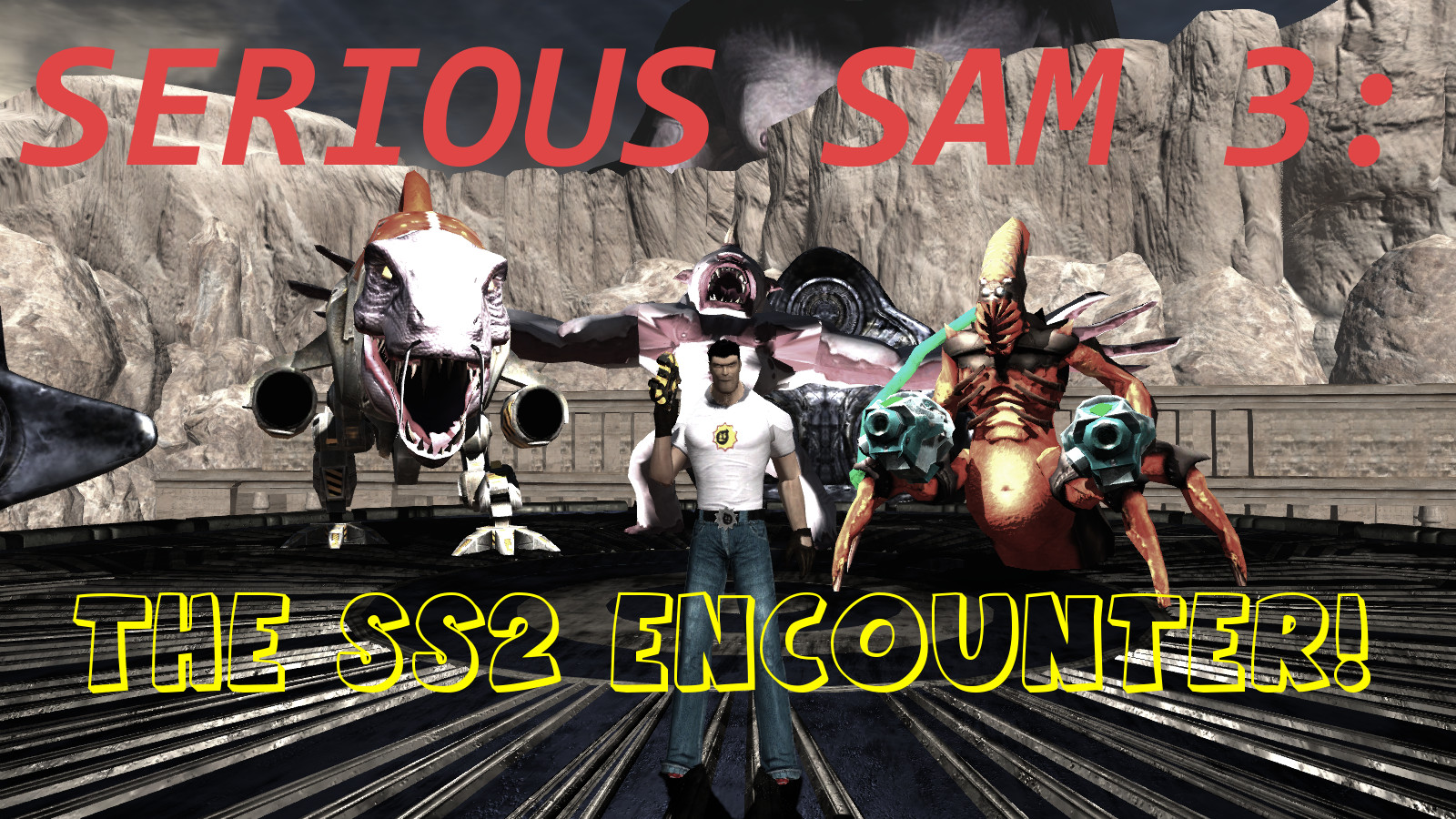 Serious Sam 3:The SS2 Encounter
Collection by
noam 2000
A Collection of the two parts for the SS2 encounter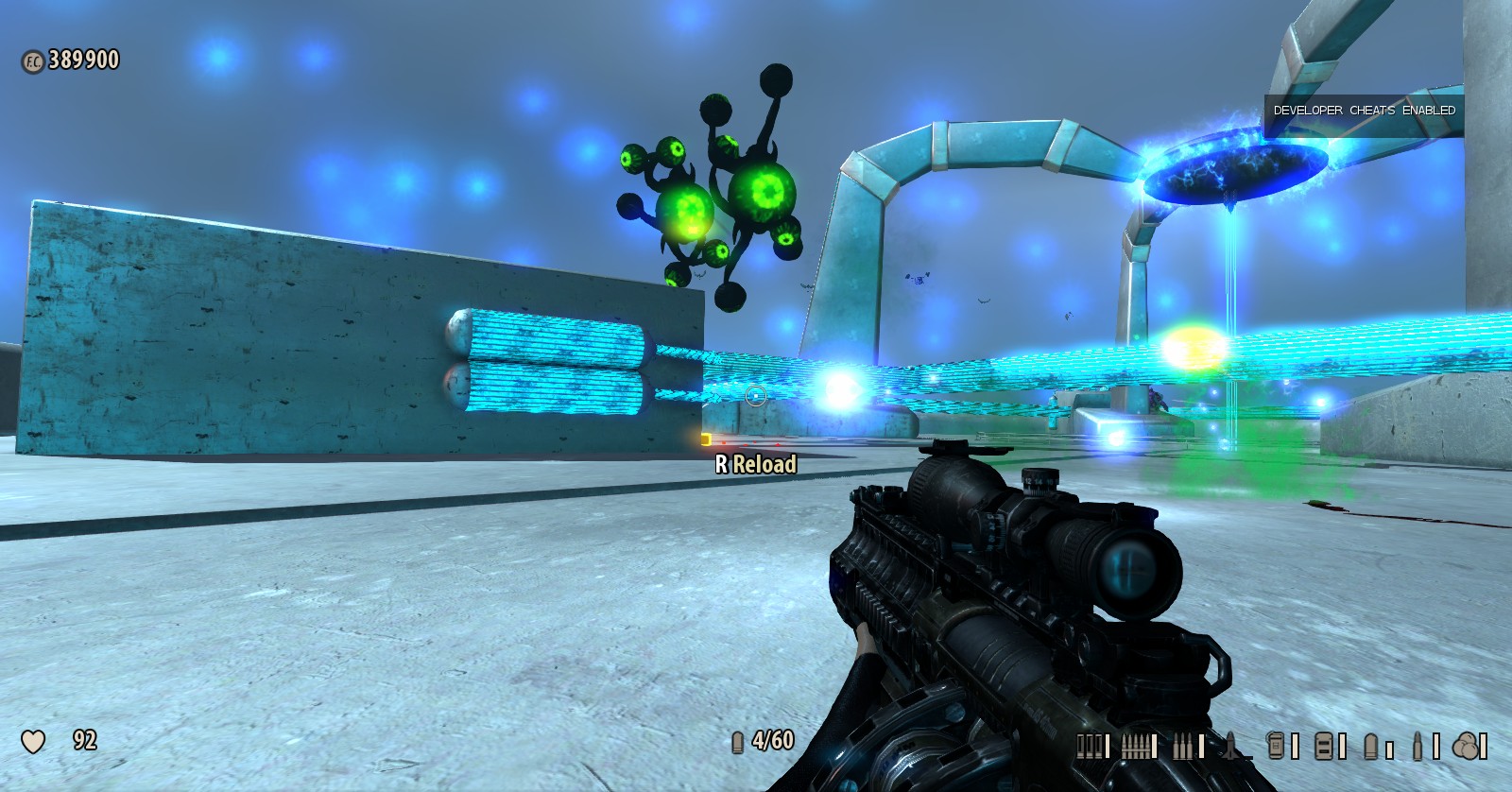 Reactor Core Meltdown
Collection by
☢ Devo ★ stator ☯
All things you need to play this map

Tillie's SS3 model collection
Collection by
Tillie
This pack contains player models & other stuff I have made for Serious Sam 3. It will continue to expand once I have more stuff completed so keep your eyes open for them!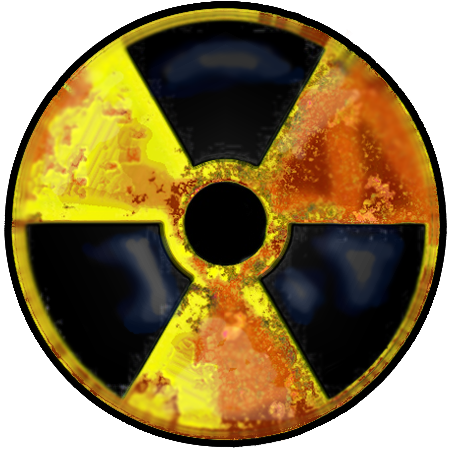 Mentality's S.T.A.L.K.E.R. Weapon Pack
Collection by
Urban_Human
Пак оружия из великой сурвайвл-хоррор серии игр S.T.A.L.K.E.R. для Serious Sam 3: BFE.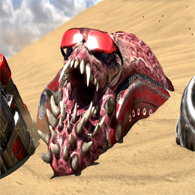 My collection of workshop stuff I mainly use
Collection by
Biomechanoid
Since everyone and their mother has made a workshop mod collection, I decided to make a collection too.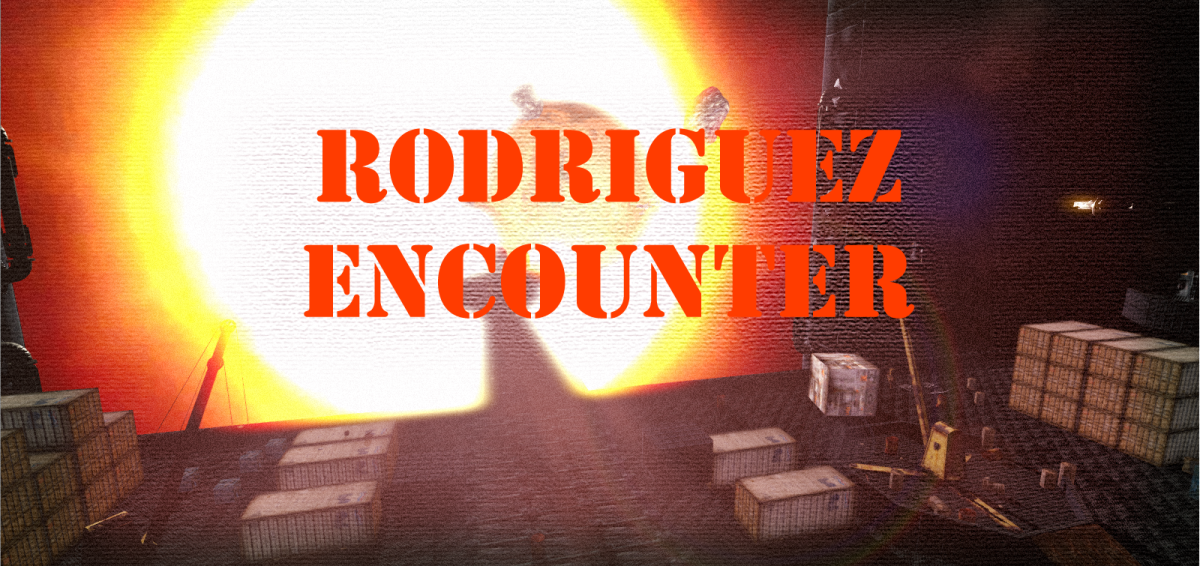 Rodriguez Encounter Beta 0.18
Collection by
NiggaJew
Eng: group of the project This story is about events , which happened after several years before Serious Sam BFE. "Python-63" space station was trying to bring the "Titan" project to life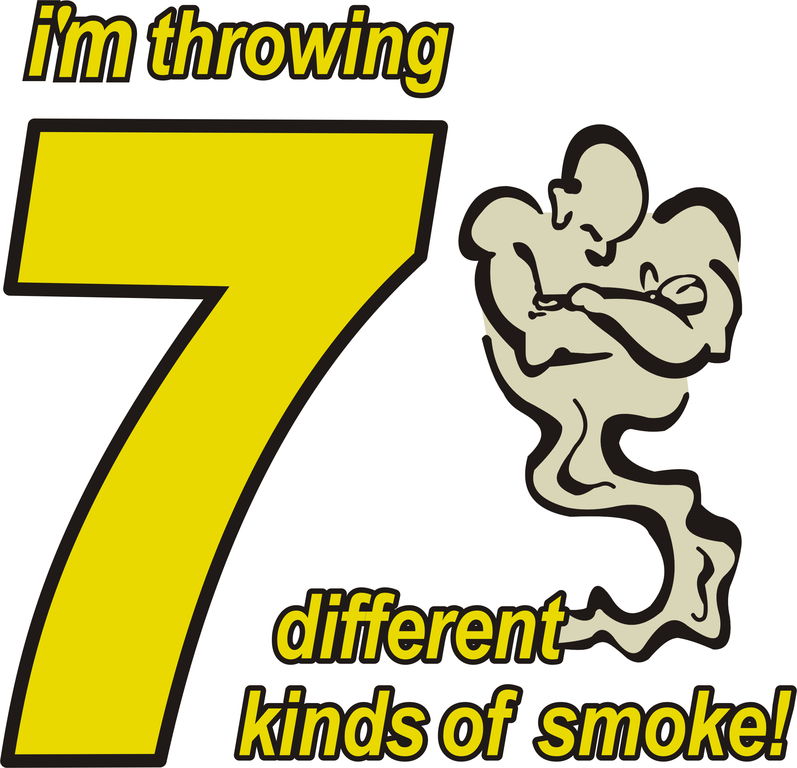 7Smoke Tennis - Requirements
Collection by
Mauritsio
All that is needed in order to play the 7Smoke Map Tennis.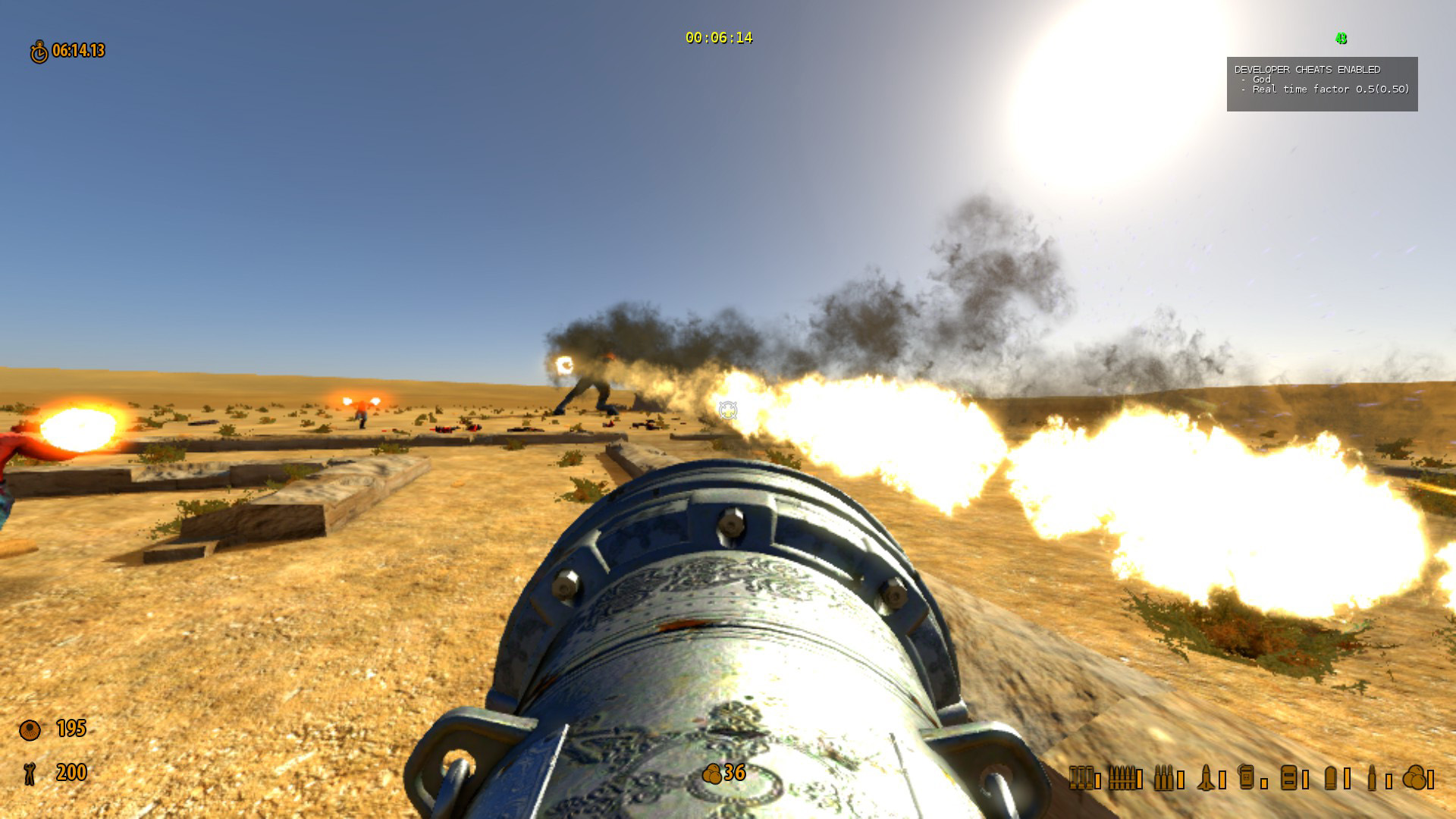 Seriously Doomed
Collection by
Harbinger
Reuploading the Seriously Doomed Collection.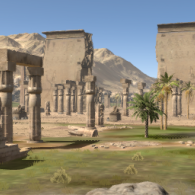 Good looking maps
Collection by
Scratch~
Maps that look really good. Fancy some eye candy? Subscribe to this collection!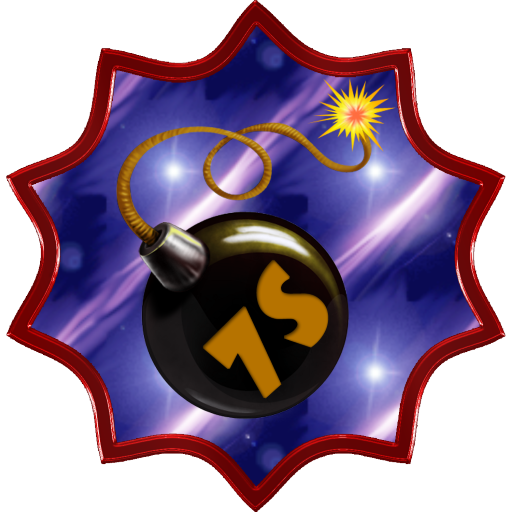 7Smoke Versus Pack
Collection by
noam 2000
Some versus maps.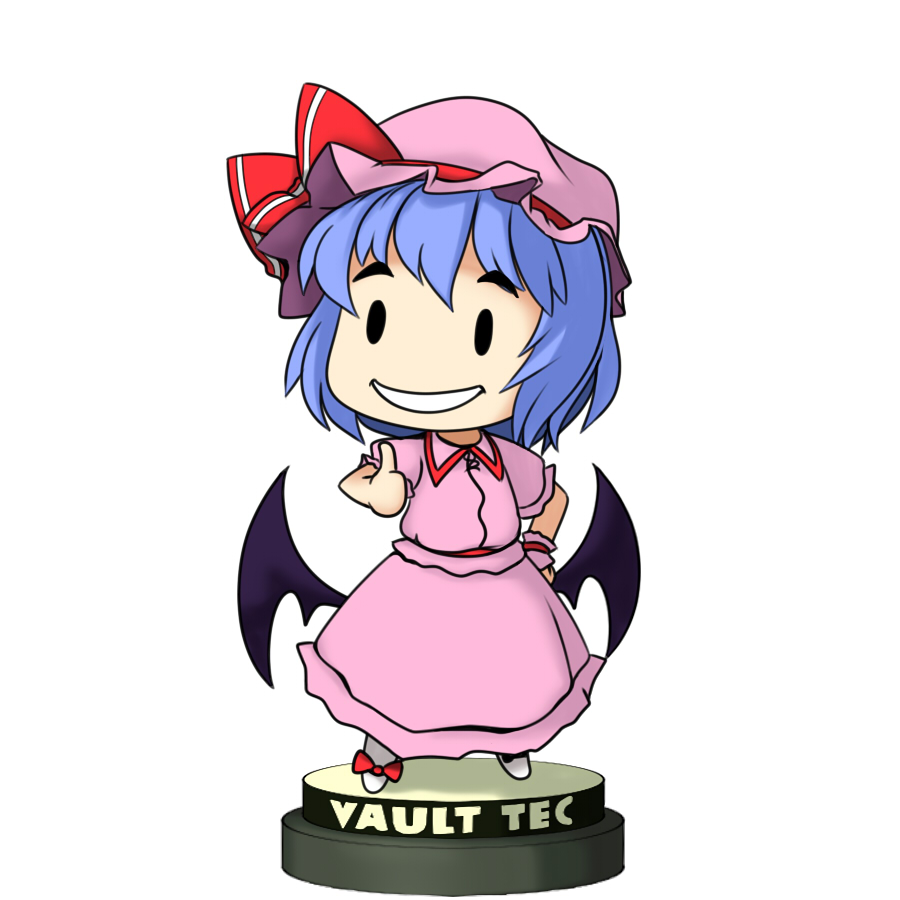 The Gensokyo Collection
Collection by
Koishi Komeiji
A collection of everything to make a fan of Serious Sam and Touhou VERY happy.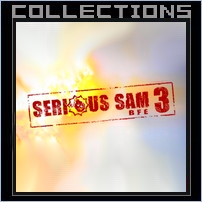 Collection A - Serious Sam 3: BFE
Collection by
Bæstien
maps + skins + mods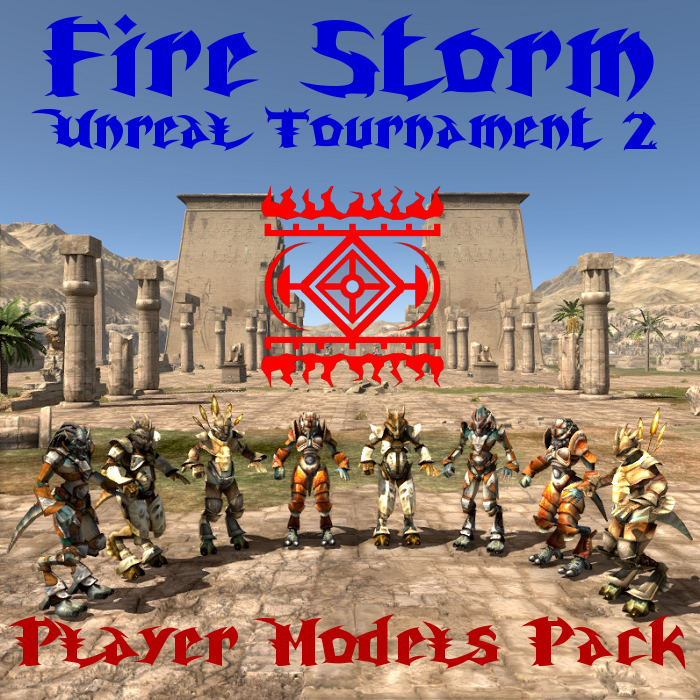 Unreal Tournament 2 Player Models Pack
Collection by
Owlet VII
So... I decided to port all of the player model characters that are available in Unreal Tournament 2. I'm gonna update this collection with every new release of a team. So far I ported the following 17 characters: Fire Storm: - Damarus - Faraleth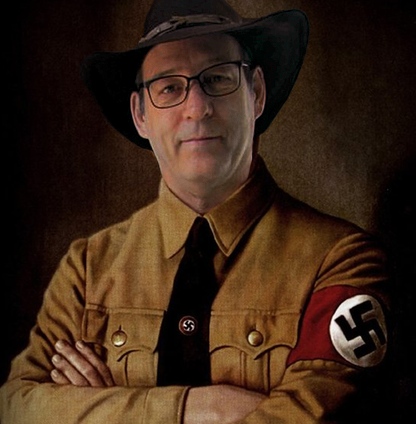 Serious Saturdays Modpack - BFE Survival v1.4 - November 2015
Collection by
SapSuck
A co-lel-ction of mods mashed together by some fucking idiots. THE FOLLOWING MODS ARE REQUIRED: All linked mods Serious Saturdays BFE Survival Maps Folstream's Models Pack and noam2000's Models Pack are optional, but if you don't download them, you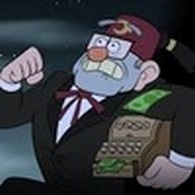 Oasis
Collection by
Мой маппак из 5 карт.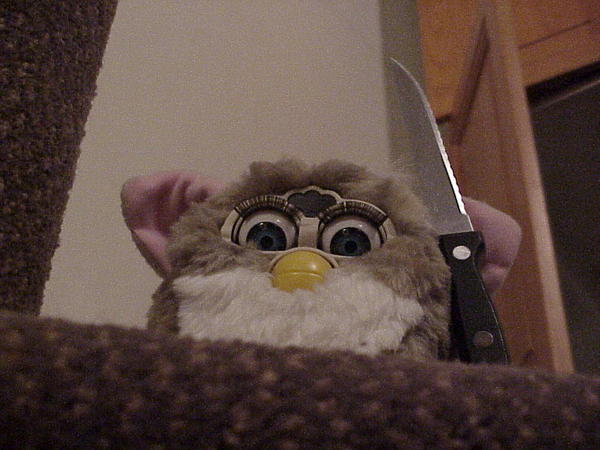 Fix Serious Sam 3
Collection by
PSOCecil
Serious Sam 3 was a bit of a let down for me. So, here's a collection of mods that make the game more like the fantastic older games.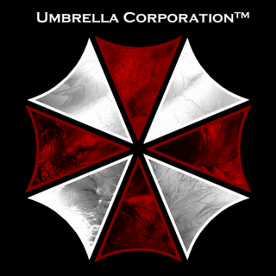 my mod list for sam 3
Collection by
↯↯Alice↯↯
have fun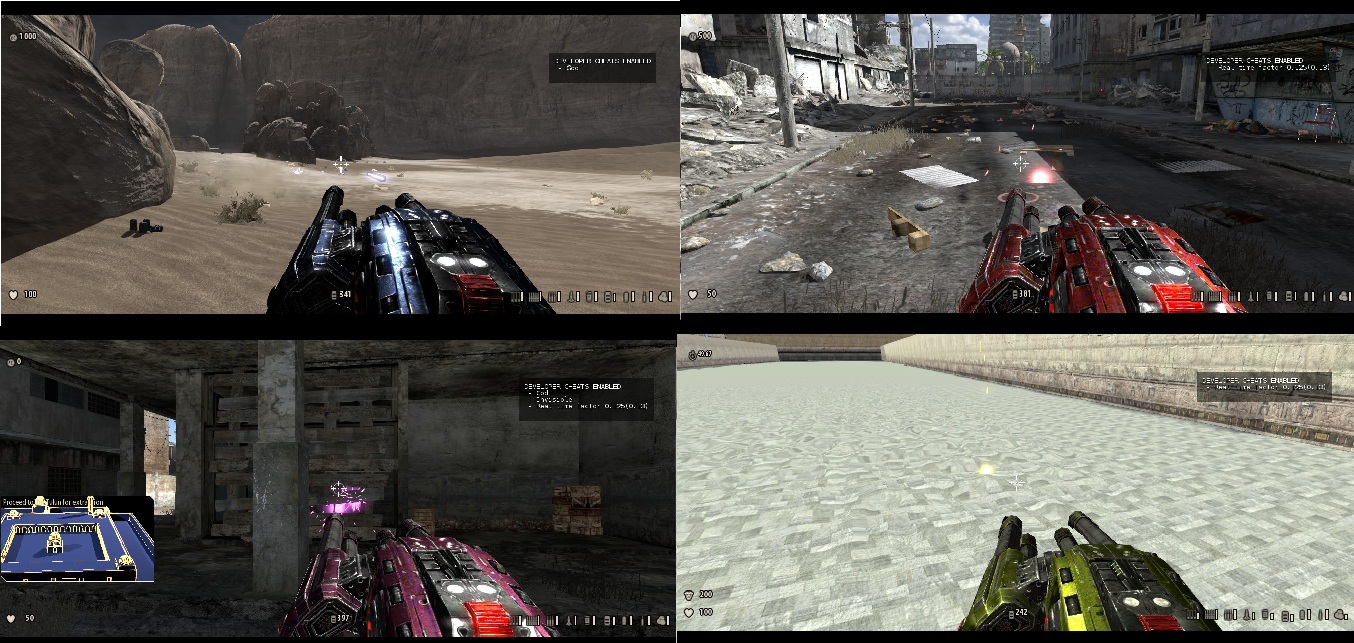 LaserGun Colors Pack
Collection by
Vanya
Are you tired of the green, boring lasergun? Need more color? Then try out the LASERGUN COLORS PACK! This is (hopefully) the answer for making the green lasergun have more color, the pack contains 4 selections, but you can use only one at once: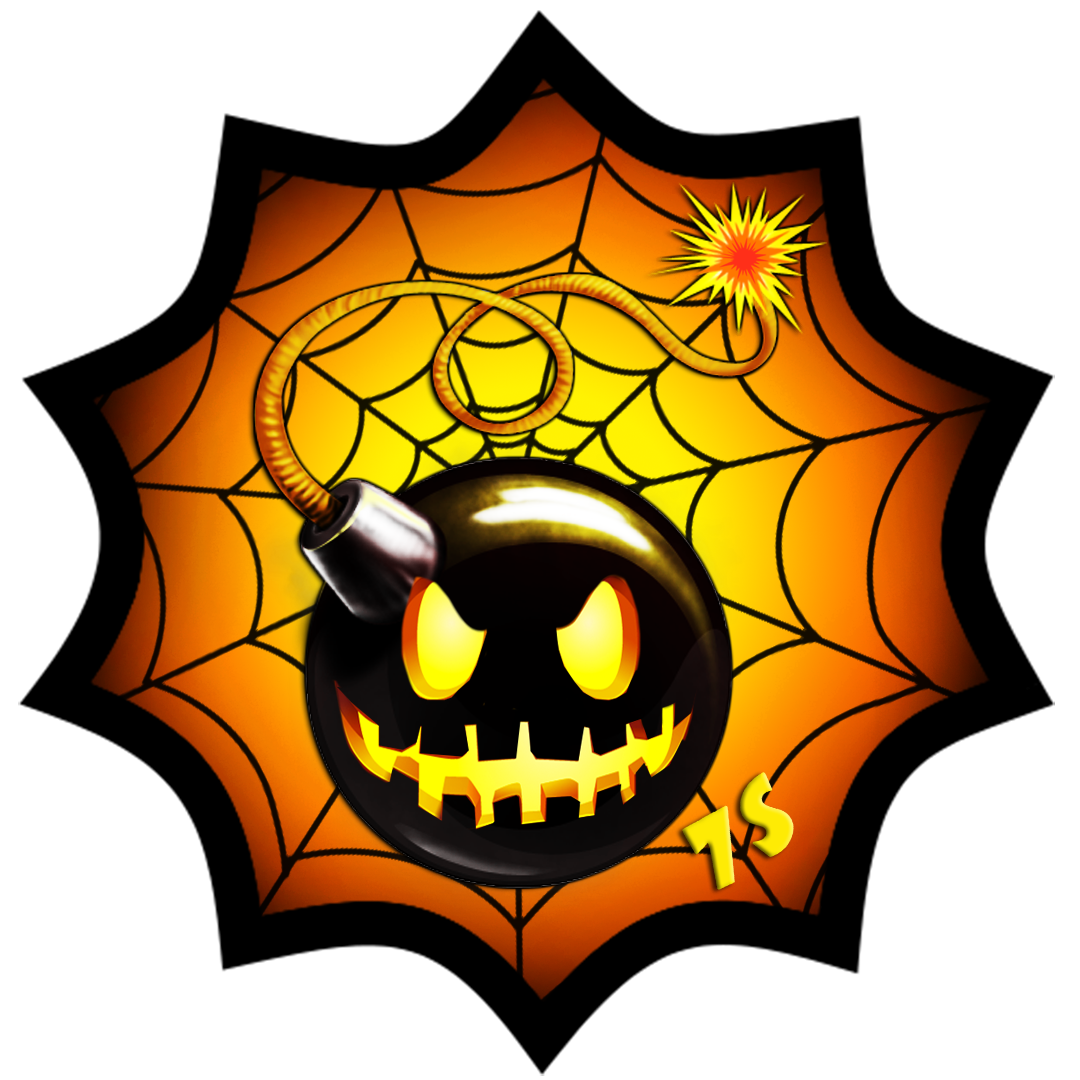 Halloween Player Models!
Collection by
Roy O'Bannon
Spooky Halloween Player Models that we will use on our 7Smoke events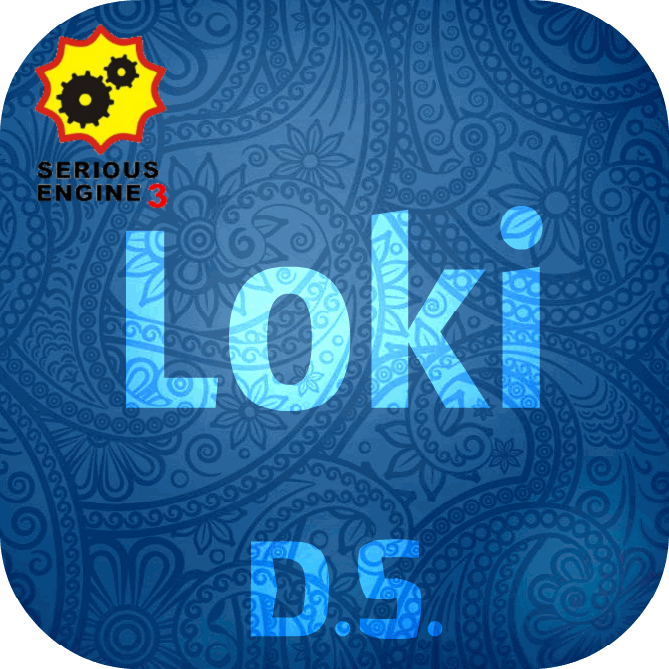 Loki D.S. Production (Serious Sam 3 B.F.E.)
Collection by
Loki D.S.
Все созданное Loki D.S. Lab для Serious Sam 3 B.F.E.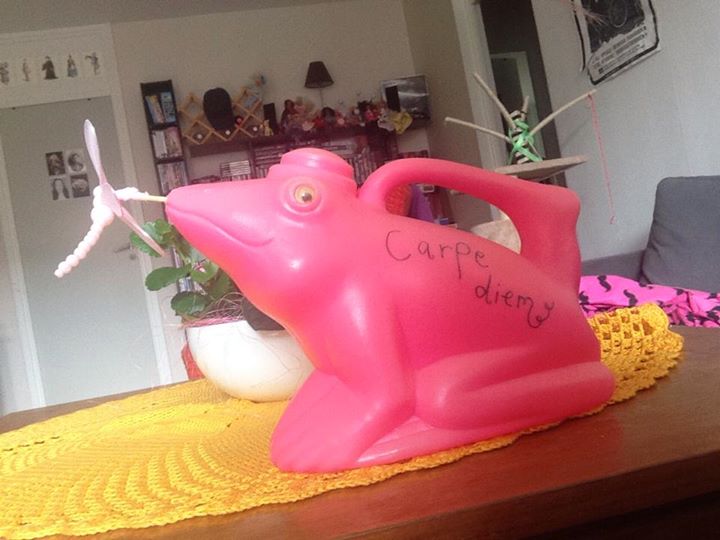 WHATER EREV ETAPOIGYAYWRB
Collection by
Garden-Horse
wetgdzrruhdruftgtyuj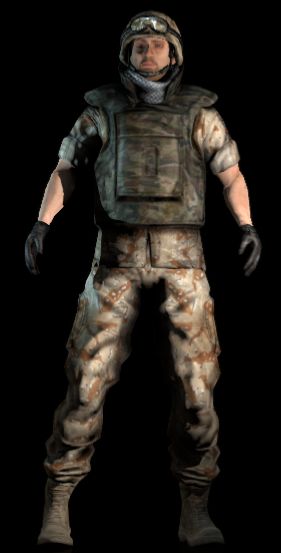 Player Models for Serious Sam 3
Collection by
DUNCAN DONUTS
Custom player models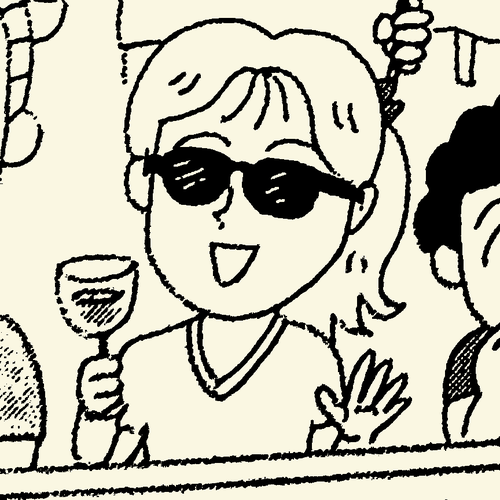 Seriously Festive Saturdays with /v/
Collection by
Captain Goodnight
For the Seriously Festive Serious Sam 3 modded event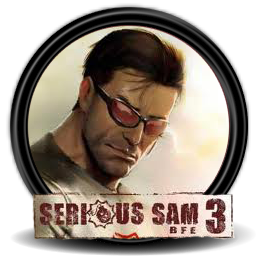 TimeshiftR's SS3 Mods
Collection by
TimeshiftR
All the mods I use.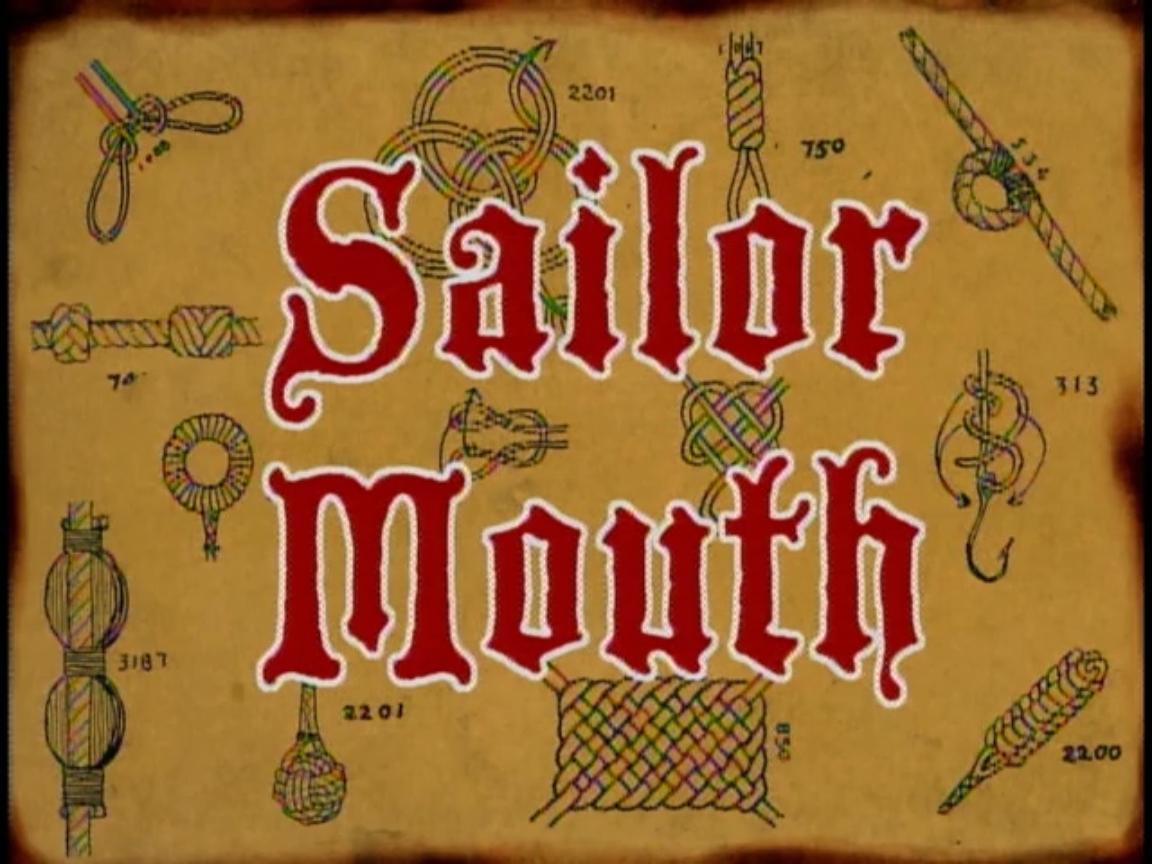 Curse word censor collection
Collection by
Harry 2K15
This is the list of all the mods that censor parts of the audio or text of that include curse words Note: If you have multiple audio or text mods *enabled* the latest workshop subscription will be the one that plays (only one set will play at a time)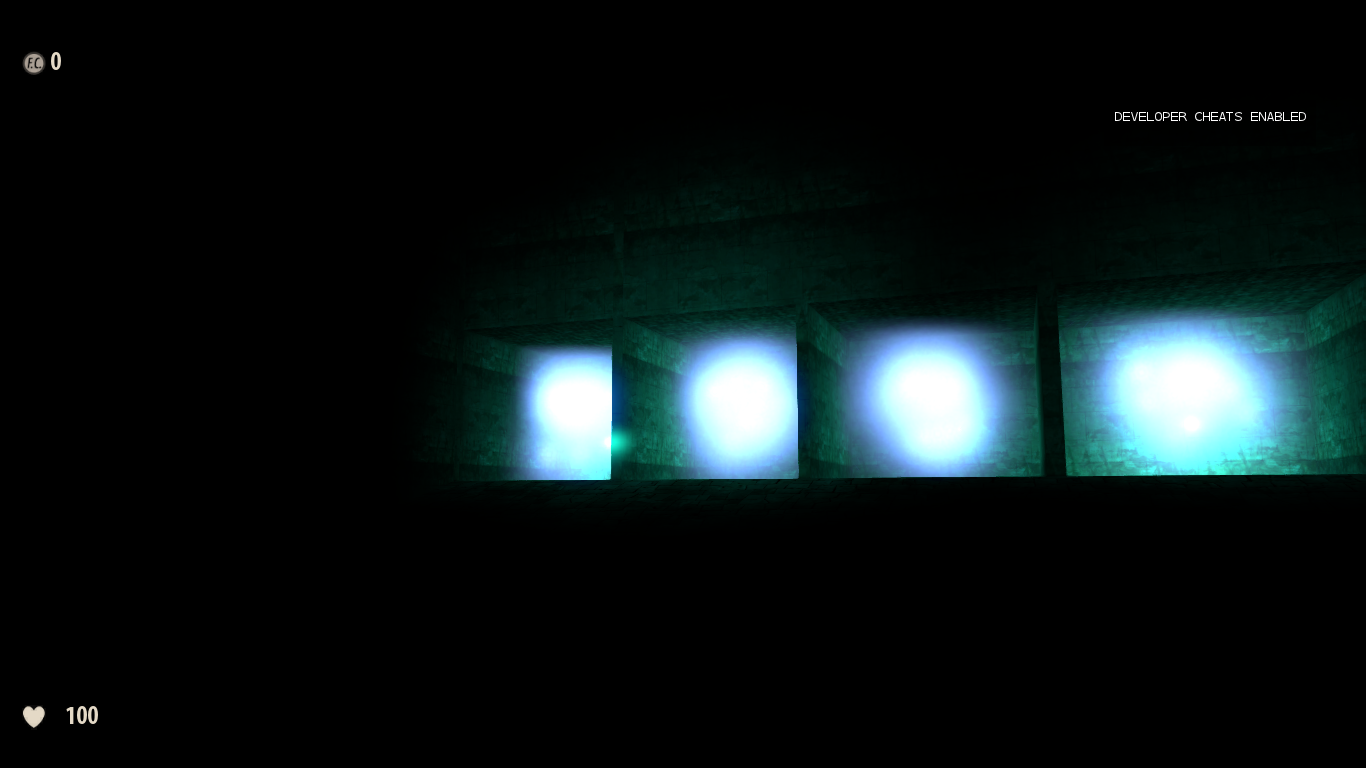 Thana's Mysterious&Horrific characters pack
Collection by
Thanadrax
This collection will contain all my player models for SS3 Why it's called so? Because I wouldn't make any "normal" models. <.<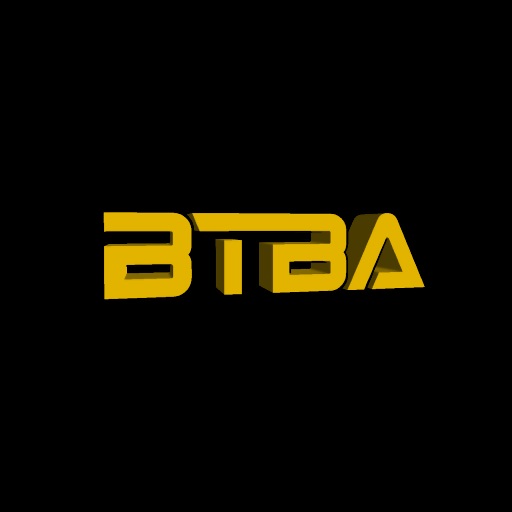 BTBA Mod Collection
Collection by
RabbitEntity.ecl
What the hell is BTBA? BTBA (or BTB Airlines) was a deathmatch mod for Serious Sam:The Second Encounter from back in 2004. It had vehicles,a proper physics engine and a new set of weapons

Norris SS3 Collection
Collection by
MrChrisNorris
A Norris Collection