Showing 217-234 of 659 entries

Avenged Sevenfold Jukebox Disc Collection
Collection by
Pljbroz
Listen to some great music as a way to enjoy nighttime! Jukebox Mod: http://steamcommunity.com/sharedfiles/filedetails/?id=234847384 Credits to the creator: Credits to: EmielRegisRohhellec If more people want this collection to include more songs, pl...

Stuff I Use In Don't Stave
Collection by
Computer God
Literally the title.

Dont Starve for my friends
Collection by
philbert
for my freinds

RPG set
Collection by
poopadi99
A RPG type set

Expanded Cast Pack
Collection by
Object 104
A gathering of unique and eclectic characters from all walks of life and reflecting a myriad of play-styles. These characters serve to multiply the available cast one can select from, with 55+ unique individual characters added. If there's a character you...

Don't Starve Random Stuff
Collection by
lonewined
Stuff I'm not subscribing to right now.

CIL Collection
Collection by
cil
The collection of mods I'm (Clarity In Lies) using in my current youtube playthrough of Don't Starve. It consists of some basic game tweaks and some pretty major changes, but the mods remain balanced. The majority of the mods are from various other collec...

The Simple Additions Collection
Collection by
Neogenesis12
A collection of various mods that offer a fresh new experience, all the while keeping the simplicity of the game's roots. "keep it simple." -NeoG.12

Dont starve
Collection by
Miss

Collection de Mods pour Don't Starve
Collection by
Aтαηα¢ιυѕ
Un ensemble de mes Mods préférés pour Don't Starve.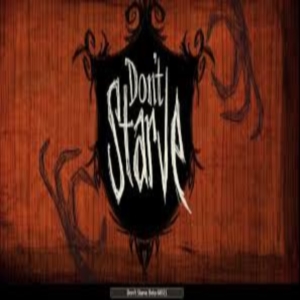 Don't Starve Collection
Collection by
A Shiny Mew
Don't Starve Stuff

Don't Starve
Collection by
Crystal
Here are some mods, items, characters and other stuff that i chose. Have fun :D

Cheat Collection
Collection by
Minx
Just for fun and fooling around not for playing legit.

Joke Collection and Useless Mods
Collection by
Dryicefox
Full of my joking uploads and cool mods that have no real impact on the game itself.

Yo dont starve
Collection by
NEGU DU MATU
abcdefghijklmnopqsefoda

WackyModder84's Don't Starve Mods Collection
Collection by
WackyModder84
These are the mods that I currently use on Don't Starve. If anyonne wants to get the same game experience as I do, feel free to try em out. =)

Starter set -- must have (30 April 2014)
Collection by
wlayton27
My collection of "must have" subscriptions for Don't Starve: Reign of Giants dated April 27, 2014. Doesn't have too much impact on gameplay, and I believe it's perfect for beginners.

Don't Starve content pack
Collection by
Modesto Perera